Being the capital of California, Sacramento is a city that offers so much. It's home to some of California's most impressive state buildings and historic landmarks. The Old Town Center is where you can quickly transport back to another era.
Although there is enough to do in the city to keep you busy for weeks, much of the best attractions in California lie within a day trip from Sacramento. I'm talking serene nature, coastal landscapes and mountains, as well as quant mining towns reminiscent of the California Gold Rush age.
Whether you're looking to spend some time on the American River, or go exploring the vineyards of wine country, there's always something different and unique to discover outside this sunny Californian city.
But if you're not sure what day trips in Sacramento to take, then you've come to the right place. This guide has all the best Sacramento day tips to take a full day or half day.
Go start exploring!

Unlock Our GREATEST Travel Secrets!
Sign up for our newsletter and get the best travel tips delivered right to your inbox.
Getting Around Sacramento, and Beyond
Before I dive into the best day trips from this capital city, let's chat about using the city's transport network. Although Sacramento has an international airport of its own (SMF), most international tourists arrive in San Francisco, and travel here by train.
Amtrak, America's most significant national train service, connects Sacramento with the rest of the country. Trains depart from the Sacramento Valley Station regularly and are an exciting mode of transport to use for day trips, like those to Lake Tahoe and San Francisco.
Once in the city, Sacramento has a safe, efficient, and affordable public transport system running throughout the central downtown region and suburbs. The SacRT operates three Light Rail Lines, on which a one-way journey will cost you $2.75 or $7 for a full-day pass.
Blue line – runs between north and south downtown
Green Line – runs between the River District and downtown
Gold Line – run from downtown to East Sacramento and Folsom
There are also buses available in the city, which cover the streets and areas that the light rail doesn't service. You can also get buses from city to city, however, there are few direct buses to some of the best nature spots.
This is why if you're planning a few day trips in Sacramento, the best way to get around is by car. The roads are well signposted and there is minimal traffic (outside peak hours). Like most old American cities, the entire city is designed around an easy-to-navigate grid format.
Although parking isn't super expensive, I recommend finding accommodation with free on-site parking. This is especially beneficial if you stay in the city center (which I highly advise!). If you're planning a Californian road trip, you'll find plenty of campsites using the IOverlander app.
If you aren't arriving in your own car, you can rent a car at the airport or in the city using RentalCar to help you search.
Half-Day Trips in Sacramento
If you don't have a full day to spare traveling around California, Sacramento is conveniently located nearby a bunch of local attractions that make it easy to take a half-day trip out of the city.
Whether you prefer a day out in nature or a visit to a historic mining town, here is my pick of Sacramento's best half-day trips:
Auburn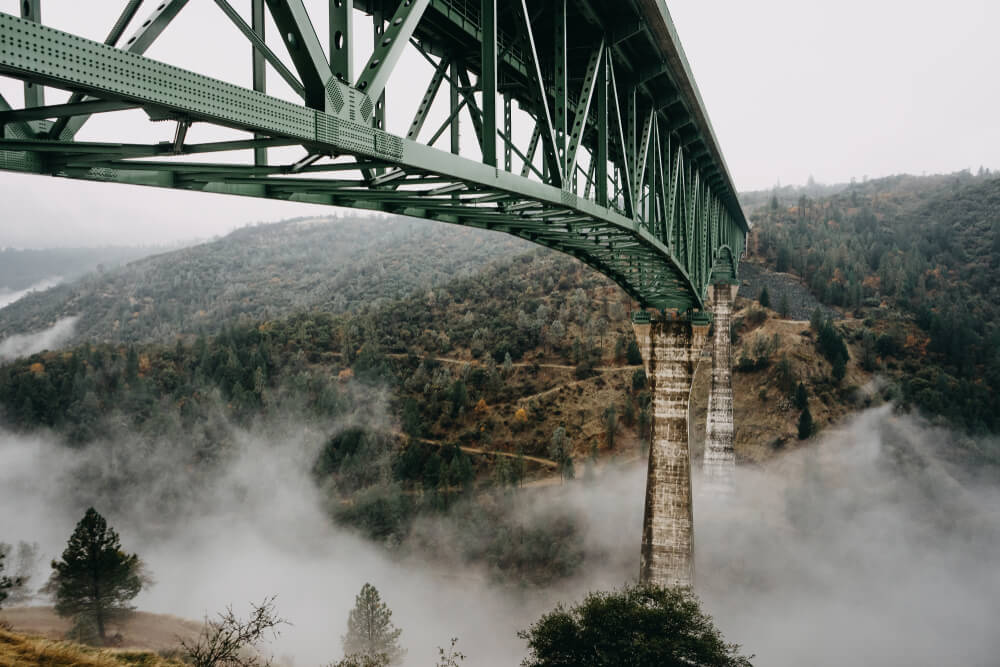 Auburn is a beautiful town nestled at the foothills of the Sierra Nevada Mountain Range, just 30 minutes drive from Sacramento. You could also get here using public transport in an hour and forty-five minutes.
While it is technically defined as part of the Sacramento metropolitan area, Auburn is its own city with a very different atmosphere and a great place for a half-day trip in Sacramento.
This quaint city was built around the California Gold Rush in the 1800s and is now a dedicated Historical Landmark. There are tons of buildings and landmarks around the city that offer a taste of the gold rush period. Time seems to stand still in this historic town.
If this interests you, visit the Gold Rush Museum, which shares the history of California's golden era with the city of Auburn at its heart. Built-in 1851, Bernhard Museum is one of the city's oldest remaining buildings and currently displays gold rush-era items, including wagons and winemaking tools.
Grab a bite to eat and spend the afternoon wandering around Ashford Park. This gorgeous green space is always dotted with people enjoying the sunshine or walking their dogs. Overlook Park is another magnificent park worth a visit.
Suggested trip: Old-Town Auburn Walking Tour and Scavenger Hunt
Folsom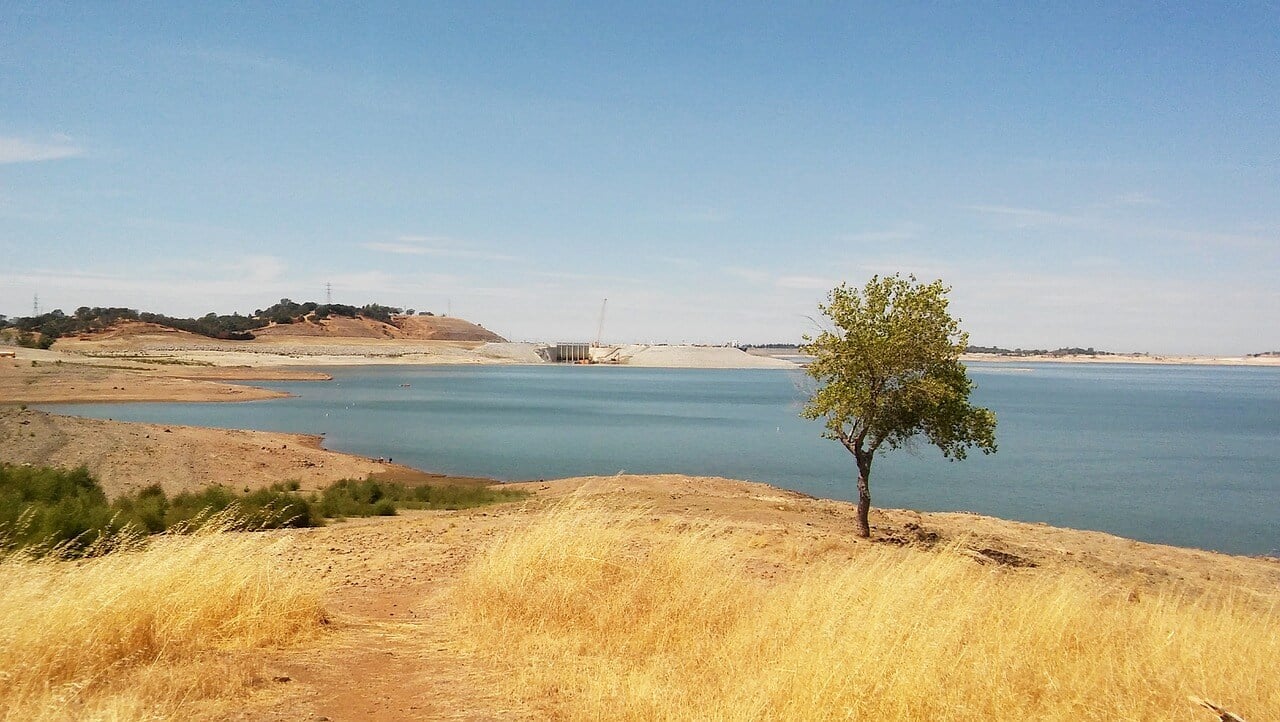 History, culture, and the outdoors come together in Folsom, a small city just a short distance from Sacramento. Located at the base of the Sierra Nevada mountains, Folsom is 30 minutes from Sacramento by car and an hour by train. It's the ideal entry point to the alpine mountain range.
Like Auburn, the city is best known for its gold rush history and recreational environment, hitting the jackpot for history and adventure-loving travelers. Best of all, it's a pretty easy city to explore on your own time on a half-day trip from Sacramento.
Start your day with a visit to the Historic Downtown District, which wraps around the famous Sutter Street. Here, you can view classic storefronts, opera houses, and inns like they would have looked a few hundred years ago when they were built.
Sutter Street is a great place to grab a bite to eat, which you can enjoy while admiring authentic architecture. If the western appeal grabs your attention, visit the Folsom History Museum to learn more about the town and its founding families.
End your day with a stroll through the Folsom Lake State Recreation Area, which has over 19 thousand acres of outdoor space to explore. In fact, why not follow the historic Johnny Cash Trail, which connects the historic center with Folsom Lake?
Suggested trip: Historic Folsom: A Self-Guided Audio Tour
South Fork American River
For a bit of outdoor fun and adventure, South Fork is considered one of California's best recreational resources. Best known for its family-friendly rapids, South Fork is a section of the American River that is great for kayakers and whitewater rafters.
The 21-mile river run has different access points with shuttles connecting them, so you can pick and choose where to join depending on what type of adventure you're after.
Besides straight-up adventure and adrenaline, the river also holds significant historical importance for the area. The South Fork American River played an essential role in the gold rush, with the town of Coloma along the river marking the first discovery of gold in the area.
Naturally, this event led to the greatest movement of people in the Americas at the time, changing the course of the country's history.
The Marshall Gold Discovery State Historical Park is a great place to explore the area by foot, pan for gold, and enjoy a relaxing picnic surrounded by nature. During your Sacramento day trip, pay the information center a visit for some interpretive exhibits and information on the famed gold discovery.
Suggested trip: Half-Day Whitewater Rafting trip on South Fork
Is This the Best Daypack EVER???
Full-Day Trips in Sacramento
Sacramento is conveniently located at the intersection of some of California's most exciting cities, picturesque lakes, and beautiful vineyards.
If you're ready to take some full day trips in Sacramento, then you couldn't have picked a better spot to start from.
San Francisco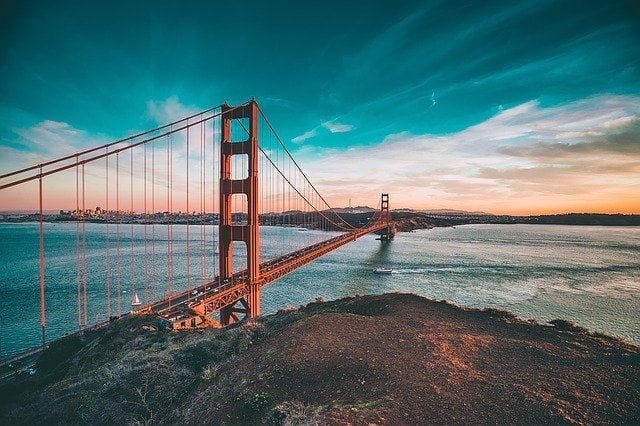 A trip to Sacramento would not be complete without visiting the great city of San Francisco, a couple of hours west of the city. Take a two-hour Amtrak train or drive an hour and a half, and you'll arrive in one of America's most iconic cities.
San Francisco is such a big city, it could keep you entertained for weeks on end. Do some research and choose how you want to spend your day carefully, depending on what interests you most.
The main attractions of the city are naturally the most touristy. However, they are worth checking out, even if you must battle a few queues to do so. As your first point-of-call, head straight to the Golden Gate Bridge and take in the views of the magnificent architectural feat.
I then recommend heading to the Ferry Building, a shopping area during the week turned farmers' market on the weekend. Here, you can catch a ferry to the infamous Alcatraz Prison on an isolated island in the bay.
If you have the time during your day trip from Sacramento, a stroll through Union Square and around Fisherman's Wharf is a must. You will pass plenty of restaurants and coffee shops along the way, known for serving some of the best seafood in the states.
Suggested trip: San Francisco Big Bus: Hop-on Hop-Off Sightseeing Tour
Truckee
An hour and forty minutes drive from Sacramento lies a small town with an extensive history. It's rated as one of the best places to live in California, and for a good reason.
The town consists of a tiny downtown area, which is easy to walk around and explore on foot. Truckee has a uniquely eerie yet romantic atmosphere, perhaps because of its wild history.
The town is known for its Native American past, the Emigrant Trail, and the tragic journey of the Donner Party, who failed to complete their trek along the trail. If you want to learn more about this band of emigrants, a visit to the Truckee Donner Historical Society will answer all your questions.
Besides its gorgeous buildings and old-time atmosphere, the town is surrounded by the best nature that California has to offer. Choose from ski resorts in winter to crystal clear lakes in the summer.
The best way to get here on a day trip from Sacramento would be on the Amtrak train. The journey runs through some incredible mountain passes by Donner Lake and takes about two and a half hours.
Try to book a seat on the California Zephyr and sit in the viewing compartment to learn a bit about the railroad. Not to mention: the incredible views.
Napa Valley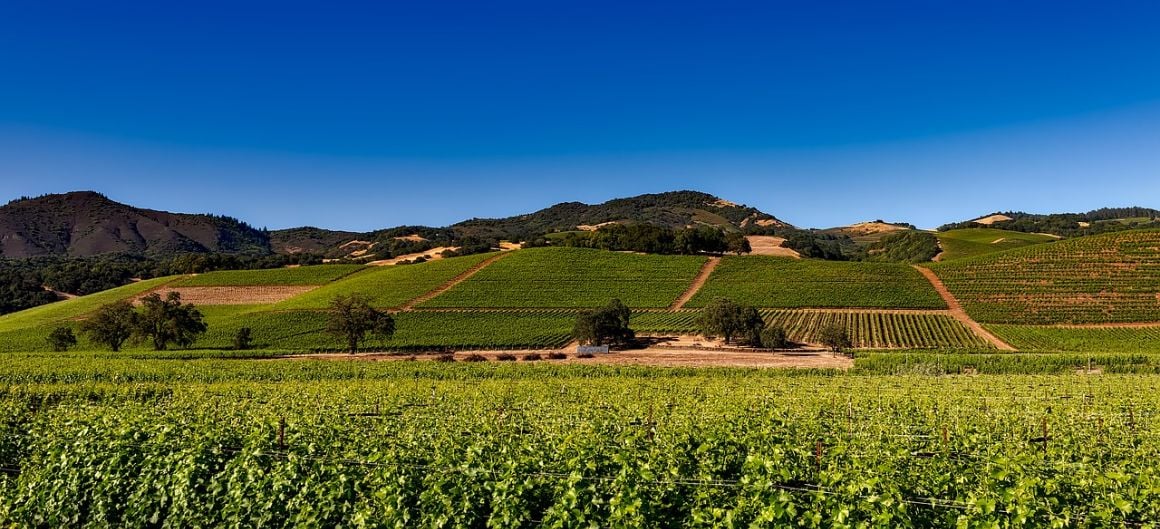 It's no secret – Napa Valley is California's most well-known premier wine region, home to some of the world's best wineries and beautiful vineyards.
This dreamscape lies just over one hour's drive from Sacramento and is the perfect destination for a day trip for couples, families, or a group of friends.
This exquisite valley is dotted with lush wineries, boasts near-perfect year-round weather, and has activities for all types of travelers.
Winetasting is a great way to taste your way through the valley, soaking up incredible views and enjoying delicious food along the way. Can you believe the valley is home to over 400 wineries and tasting rooms?!
However, if you're taking a day trip in Sacramento with young kids, there are plenty of activities that don't include wine. Experience a thriving downtown scene in downtown Napa, which is undeniably the heart and soul of the region.
This quaint town is packed with eateries, boutique shops, and galleries that could keep you occupied for days on end.
For a once-in-a-lifetime experience, join a sunrise hot air balloon ride over the valley. There is no better way to see this gorgeous wine country than from above.
Suggested trip: 9 Hour Napa Valley Wine Tasting Tour
Palisades Tahoe Ski Resort, Lake Tahoe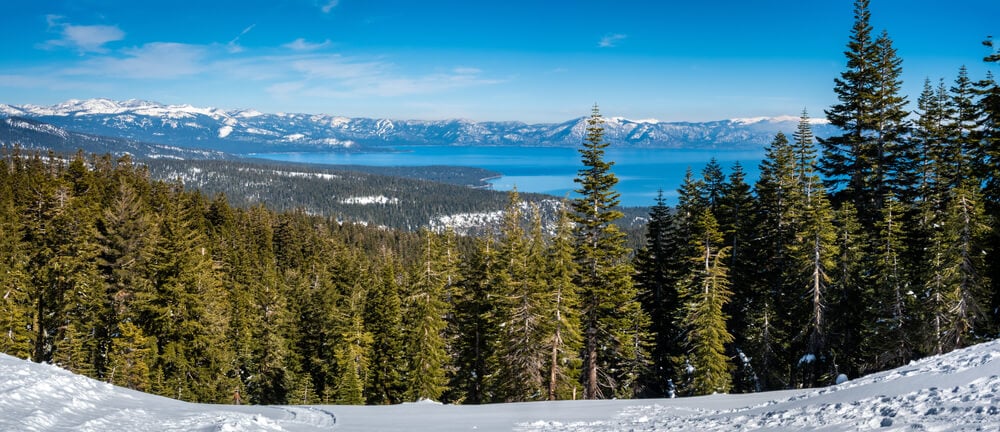 One of the main attractions of Sacramento (for me, at least) is that it's ideally located between the Pacific Ocean and some of the best skiing mountains in California. Just a quick two-hour drive from the city, Palisades Tahoe Ski Resort is one of the top advanced mountains in North Lake Tahoe.
The resort lies in the famed Olympic Valley, which earned its name for hosting the 1960 Winter Olympics. Since then, the mountain has become somewhat of a mecca for the world's best skiers and is recognized as California's most iconic ski resort.
While Palisades Tahoe offers more slopes for advanced mountain riders, beginners can visit the neighboring resort, Alpine Meadows, for a more casual environment. In fact, the co-owned resorts will soon be joined by the Peak-to-Peak gondola so that you can ski both in one day.
Those who visit in summer will have just as much to get excited about, including incredible hiking and biking trails and golf resorts.
This resort is also perfectly positioned just a 20-minute drive between Truckee and Tahoe City, a picturesque town on the shores of Lake Tahoe. This makes it easy to combine your day trip in Sacramento with a visit to Lake Tahoe or Truckee.
Emerald Bay State Park, Lake Tahoe
Plastered across the screensavers of computers worldwide, Lake Tahoe is easily one of the most beautiful places in the world. However, the lake is extensive, and it can be hard to find the best beaches and viewpoints without a bit of local knowledge.
Well, the most picturesque (albeit popular) spot along the lake shore is, without a doubt, Emerald Bay, a cove located at the south end of the lake. It will take just over two hours to get to this crown jewel of Lake Tahoe from Sacramento.
The entire bay is a National Natural Landmark, featuring the spectacular Eagle Falls waterfalls, Fannette Island, and the iconic Vikingsholm castle.
Follow the Rubicon Hiking Trail to access the best of Emerald Bays' beaches. It will cost you $10 to enter the park – totally worth it. The crystal clear water at Secret Cove and Lester Beach gives the tropics a run for their money.
During the summer, sailing and motor boats can be seen docked off the shoreline. This time of year is popular for boating sports, kayaking, swimming, and canoeing. Surrounded by snow-capped alpine peaks and snow-dusted tree tops in winter, this is a gorgeous place to visit year-round.
Suggested trip: South Lake Tahoe: Sightseeing Cruise on Emerald Bay
Coloma and Camino, El Dorado County
From adventurous white water rapid rafting to local farm stalls to world-class restaurants, El Dorado is one of the most beautiful spots for a day trip from Sacramento in Northern California.
If I had to describe this county in one word, it would be 'wholesome'. It's one of the most naturally beautiful and diverse regions to visit, spanning thousands of square miles across mountain ranges, rivers, and rustic mining towns.
Considered a year-round vacation destination, El Dorado has something to offer every type of traveler. In fact, South Lake Tahoe is a part of this diverse county. So, for something a bit different, visit the mining towns of Coloma and Camino.
With under 1000 permanent residents, Coloma is one of California's hidden gems. Coloma is a top location for a thrilling outdoor whitewater rafting adventure. While you're here, don't skip out on a hike along the South Form American River Trail and the Cronan Ranch Trail System.
Once you've hiked yourself up an appetite, there is no shortage of high-quality restaurants in the area. In fact, El Dorado is one of the best places to get an authentic farm-to-table meal.
Bodega Bay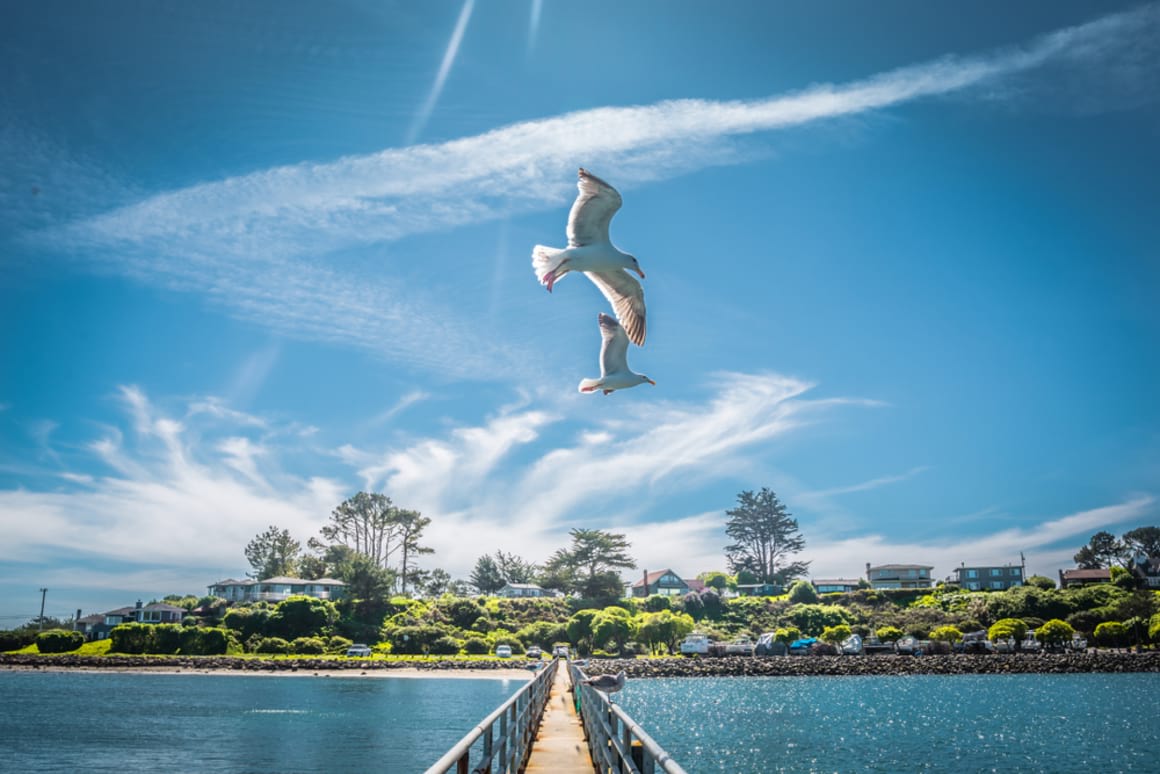 Located along the Pacific coastline just north of San Francisco, Bodega Bay is the perfect spot for a peaceful beach day trip just two hours away from Sacramento.
The bay is the historic home to a small fleet of fishing boats and is known for its friendly ambiance and exceptionally fresh seafood. It's even worth taking a Sacramento day trip just for a seafood meal by the sea.
However, with quirky shops, boutique art galleries, and miles' worth of beachfront to explore, there is enough to keep you busy for a few days here. If a day in Bodega Bay isn't enough, why not extend your trip and stay the night?
The bay is packed with hiking and cycling trails boasting incredible ocean views. Whatever route you take, there are plenty of picnic spots and viewpoints to catch your breath.
This area is also very well known for its seasonal whale-watching. So, if you visit between February and April, you might see a couple of grey whales en route from Mexico to Alaska.
Berkeley
There are a few popular university towns around Sacramento, including Davis and Stanford. However, I believe Berkeley is one of the best ones to visit if you only have one day to spare.
It's located between San Francisco and Sacramento, an hour and fifteen minutes by car and an hour and a half away by train.
Depending on what grabs your interest, I advise you plan your day trip from Sacramento before you arrive. If museums, culture, and history excite you, there are plenty of museums worth visiting in Berkeley. The Berkeley Art Museum and the Museum of Paleontology are my personal favorites.
Spend some time strolling around the beautiful university campuses and through some of Berkeley's top gardens. The University of California Botanical Garden, Berkeley Rose Garden, and Tilden Regional Park are all worth a visit and are great places to catch a breath of fresh air.
The heart and soul of the city, Telegraph Avenue, is packed with trendy shops and restaurants, where you can enjoy a meal or do some retail therapy. The whole town embodies a youthful spirit, making it one of my favorite places to spend a day outside Sacramento.
Suggested trip: North Berkeley: 3-Hour Food Tour
Sonoma
The Sonoma Valley is the wonderfully relaxed sibling of the more popular Napa Valley. It's best known for its low-key rustic vibes and incredible farm landscape. If you're looking for a break from the city bustle and are hoping to reconnect with nature, you've come to the right place.
It's just an hour and ten minutes drive from Sacramento, and a few miles inland of the Pacific Ocean. The incredible weather, fertile coastal soil, and abundant natural water make this land some of the most fruitful in the country – no wonder Sonoma is a top Sacramento day trip for lovers of farm-to-table cuisine.
The first thing you will want to do is to take a relaxed approach to your visit. Slow down, enjoy the drive, and soak in the relaxed atmosphere. There are a bunch of rustic family-owned wineries where you can enjoy a wine tasting or a meal.
Visiting a farmers market is one of the best ways to experience the authentic vibe of the county. Here, you can meet the farmers who cultivate the land firsthand and learn about the area's agricultural history.
Suggested trip: Sonoma Wine Tasting Tour with Lunch
Nevada City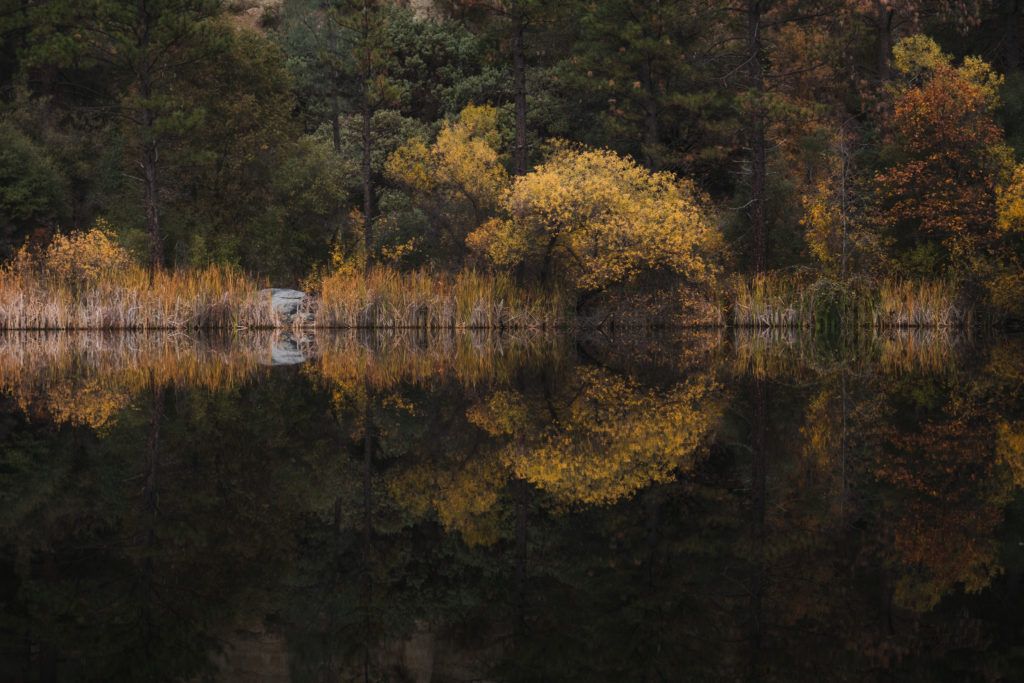 Contrary to popular belief, Nevada City is not, in fact, located in the state of Nevada. It's a Californian town an hour north of Sacramento. Set in the Sierra Mountains, this charming town is home to some of California's most beautiful outdoor destinations, including the Tahoe National Forest.
This incredible forest spans hundreds of thousands of acres in area and includes hundreds of crystal clear lakes, rivers, alpine mountains, and hidden valleys just waiting to be explored.
Landscape photographers flock to the forest for the natural beauty, which transforms exquisitely as the seasons change.
While most visitors explore the dense forest by foot or bike, there is also a lot to do in the main city itself. With historic theatres, railroad museums, and incredible eateries, Nevada City is a top choice for a day trip in Sacramento.
A trip to Nevada City wouldn't be complete without visiting the Nevada County Narrow Gauge Railroad Museum, which features newspaper clippings, artifacts, and real trains from the area's incredible railroad history. With a real train ride along one of the historic tracks, this museum is even popular with young kids.
Suggested trip: Nevada City Walking Tour and Scavenger hunt
Reno, NV
Donned the Biggest Little City in the World, Reno is, in my opinion, one of the most unique cities to visit in the area. It's located just across the Californian border in the state of Nevada. Just the two-hour drive from Sacramento alone is a bit of a mind-trip, with the scenery changing from a forest landscape to a desert in record time.
Like its bigger sister, Las Vegas, Reno is best known for its casinos and gambling culture. The Circus Circus Casino is one of the best to visit if you're short on time. It's a family-friendly resort that offers carnival-like entertainment to keep your kids occupied.
The casinos here are tourist attractions worth checking out, but I REALLY don't recommend spending all your time (and money) in one of these traps. Just try to bag a bit more backpacker money for your USA trip a few times and then head out.
Instead, enjoy a day at the Fleischmann Planetarium and Science Center, which has an exciting museum packed with interactive exhibits about outer space. No matter how often you visit a planetarium dome, the experience still seems to be a novelty that will take your breath away.
The Nevada Museum of Art is another top museum worth stopping by. The museum emphasizes the importance of the environment, as told through the story of art.
Suggested trip: Downtown Reno Pedicab Tour
Small Pack Problems? 😉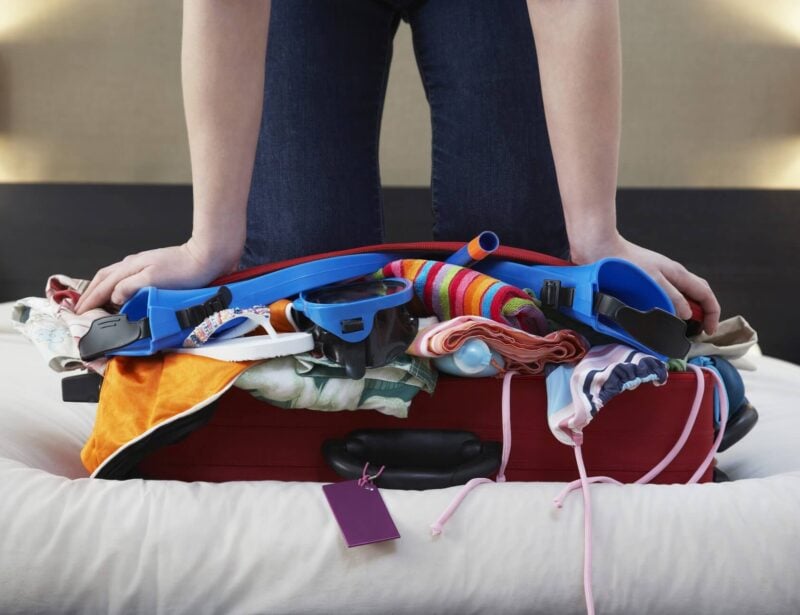 My missus travels with all her clothes in ziplock bags: don't be like my missus. UP YOUR PACKING GAME!
Packing cubes for the globetrotters and compression sacks for the real adventurers – these babies are a traveller's best kept secret. They organise yo' packing and minimise its volume too so you can pack MORE.
Or, y'know… you can stick to ziplock bags.
View Our Fave Cubes
Or Check Out the Sacks!
Don't Forget your Sacramento Travel Insurance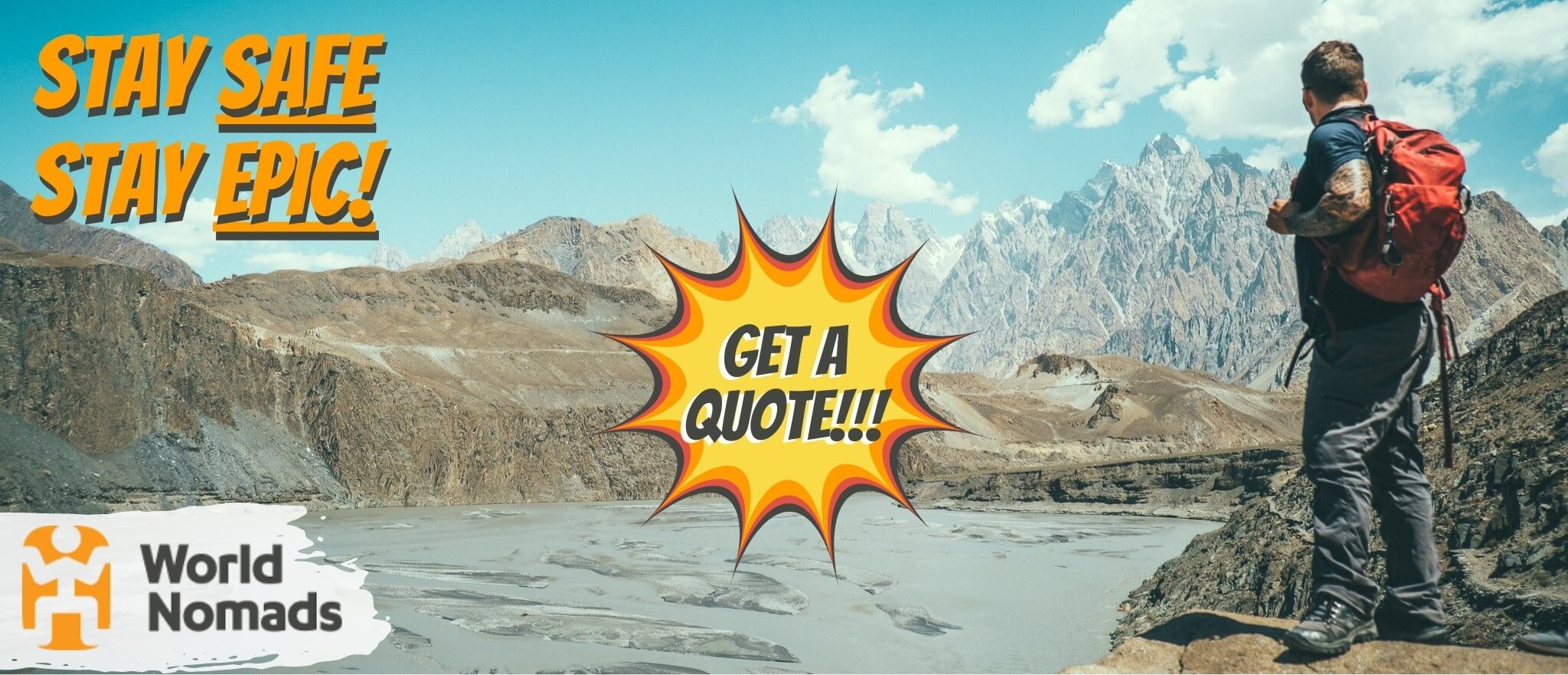 World Nomads' mission is to support and encourage travellers to explore their boundaries. They offer simple & flexible travel insurance, and safety advice to help you travel confidently.
They've been doing it since 2002 – protecting, connecting, and inspiring independent travellers just like you.
Get a quote below or read our in-depth review!
World Nomads provides travel insurance for travelers in over 100 countries. As an affiliate, we receive a fee when you get a quote from World Nomads using this link. We do not represent World Nomads. This is information only and not a recommendation to buy travel insurance.
Final Thoughts on Day Trips From Sacramento
As the capital city of the state of California, Sacramento is packed with historical sites, gorgeous outdoor parks, and some of the best restaurants in the country.
While you could spend weeks exploring this low-rise metropolis, there is just too much to see and do in Northern California to ignore.
The city is ideally located between the coast, lakes, rivers, farmlands, and a few major cities in Northern California, making it perfect for taking a day trip from Sacramento.
If you aren't already visiting San Francisco on your vacation, I highly recommend visiting this iconic city. Alternatively, take a trip to Lake Tahoe if outdoor adventure is more up your alley. Whether you visit for boating in summer or skiing in winter, this area is a spectacular place to spend some time.
---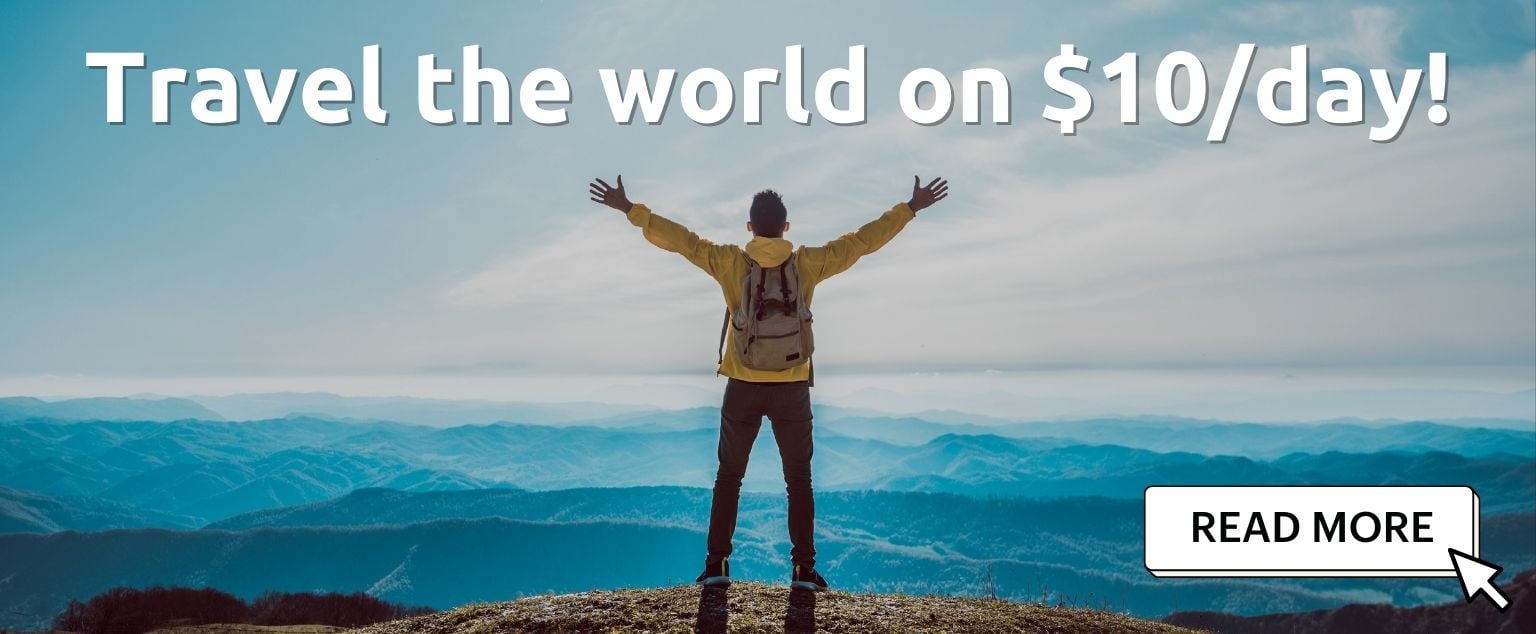 And for transparency's sake, please know that some of the links in our content are affiliate links. That means that if you book your accommodation, buy your gear, or sort your insurance through our link, we earn a small commission (at no extra cost to you). That said, we only link to the gear we trust and never recommend services we don't believe are up to scratch. Again, thank you!