Ready to jump into the wonderful world of USA travel statistics? Great!
Every year, millions of Americans head out overseas for a holiday. But even more stay within the confines of their own beautiful country.
No wonder – the US is one of the most visited countries in the world by international tourists. So there is HEAPS to see and do, even for domestic tourists.
I mean, 50 states, a country the size of a continent, and some of the most iconic attractions in the world? Yep, the US has a lot going for it.
In fact, US travellers are now focusing on their homelands more than ever. The pandemic has made many swap their overseas holidays to ones closer to home to save money, be more sustainable, and deal with the possible uncertainty of international travel.
In addition, staycations (remember that buzzword from a few years back?) are an increasingly popular way to get a short break from everyday life.
Ready to learn more? Let's go then!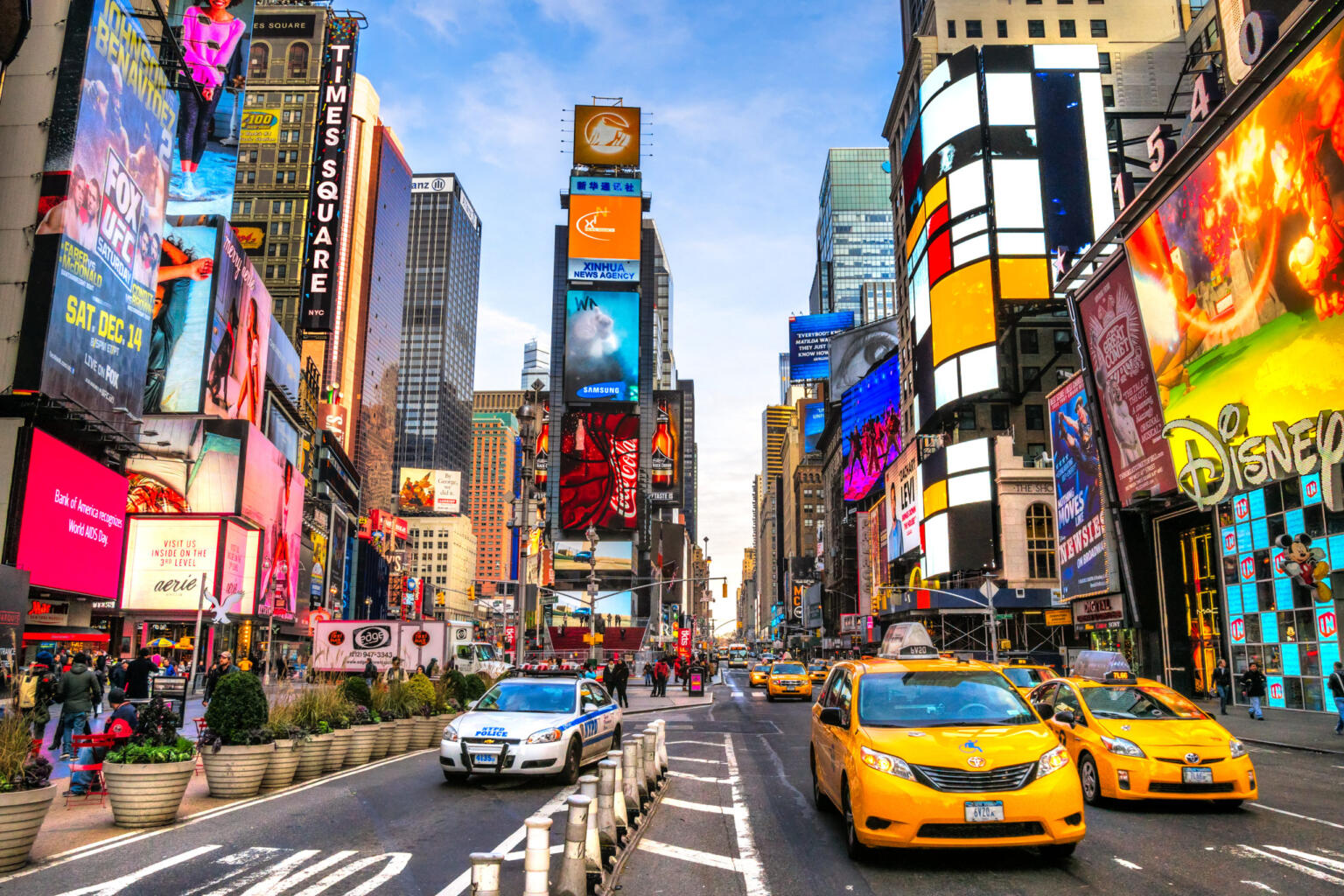 Top Domestic Travel Statistics from the United States
If you want to learn the main facts of this article in one minute, or you just enjoy a little teaser of what's to come, this is the section to read! I've collected my favourite highlights of the upcoming facts and tourism statistics about travelling in the United States here, in a handy list.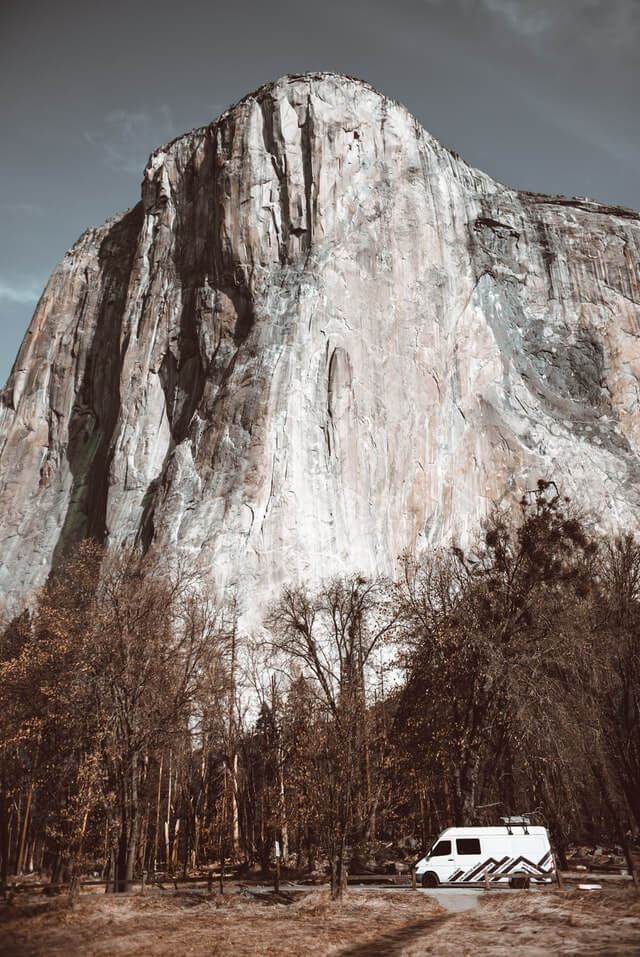 80% of trips in the US are leisure trips.
1 in 10 jobs in the States depend on tourism.
Millennials are the keenest travel generation with 35 vacation days per year.
Normally a vacation trip lasts 3-4 days.
The top cities for domestic tourists are Miami, Las Vegas, and New York City.
Most domestic tourists travel by plane.
The best airlines in the United States are Delta, Southwest, and United.
Trips are typically booked 1-3 months in advance.
Most of Gen Z gets their travel inspiration from social media.
In 2020, 1 in 5 campers – 10.1 million – were first-timers.
That was our short form section. Ready to fully jump in?

Unlock Our GREATEST Travel Secrets!
Sign up for our newsletter and get the best travel tips delivered right to your inbox.
Travel in the United States – A HUGE Industry
US Travel and tourism is obviously a humongous sector across the country.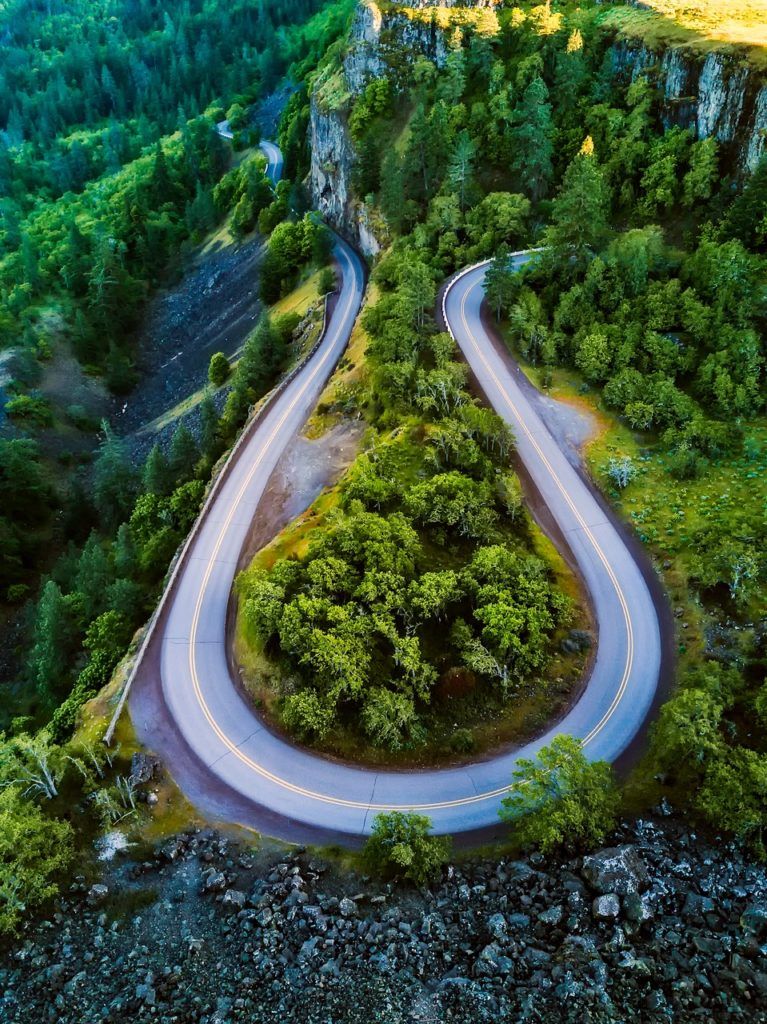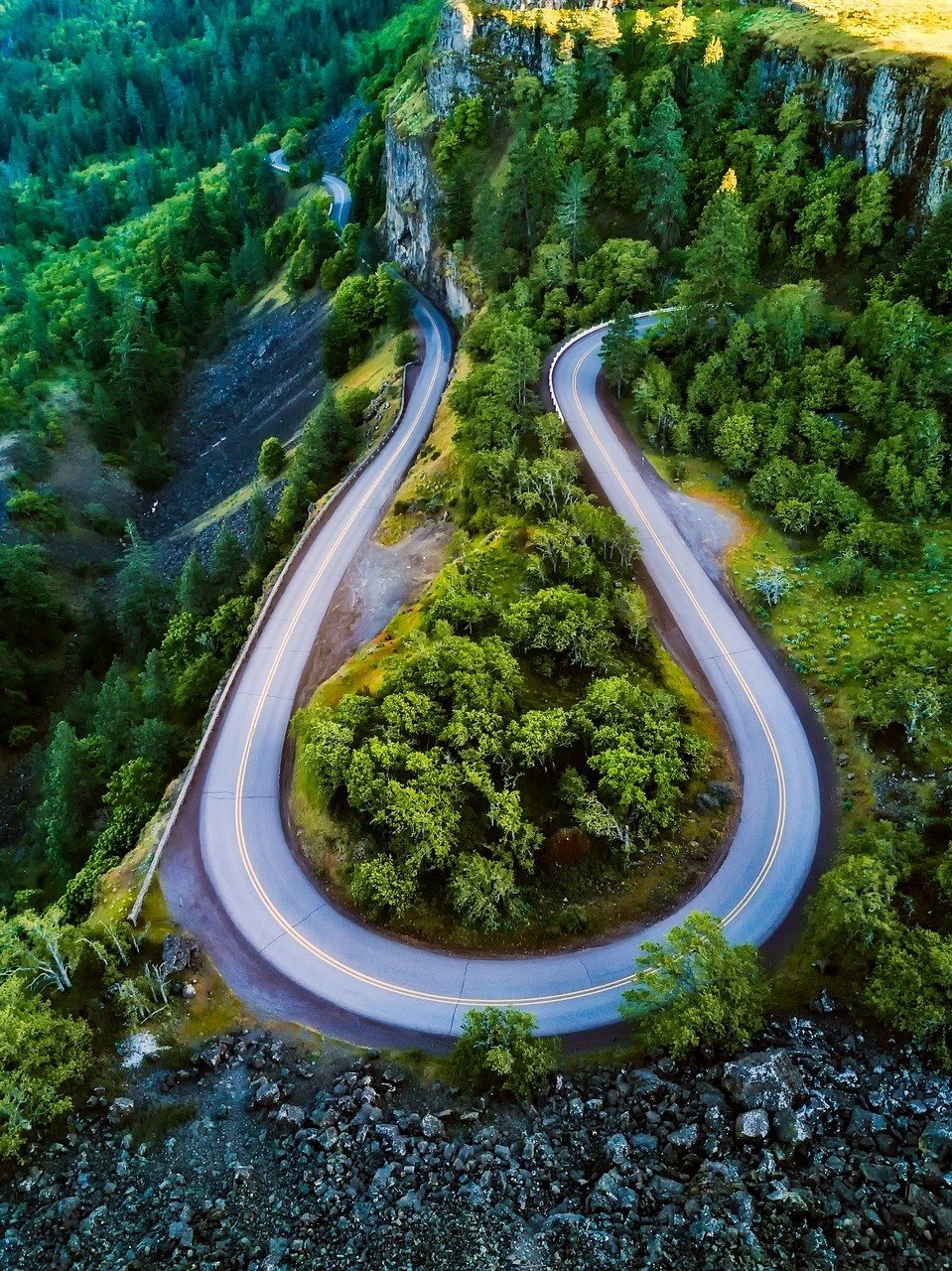 In 2019, people in the US took 2.9 BILLION trips in the country. Now that's a lot of travel! (Just to be clear, these trips were counted as an overnight stay in a paid accommodation, per person, away from home.)
Americans are definitely fond of their travels. 4 out of 5 domestic trips, meaning 80% of all domestic trips in the States are holiday and leisure trips (vs. business travel, which makes up for the other 20%). [1]
In the US, almost 16 million jobs are either directly or indirectly supported by tourism. In fact, 1 in 10 jobs depend on US travel and tourism. The industry also rakes in almost 3% of the whole GDP of the United States. [1]
In addition, in 2015, 83% of travel companies were small businesses [1]. So, the effect of tourism is huge for operators in the field.
The American Traveller
But who are the people contributing such sums to the sector?
Expedia surveyed American travellers who had taken at least one trip in the last two years. And these answers reveal many interesting domestic travel statistics!
Travel styles vary a little depending on generation. The newest to the travel scene, Gen Z value cheap travel: 83% said that budget is a deciding factor, and 93% try to find deals when booking holidays. [5b] Almost all of their travel decision (90%) are influenced by social media, and they're keen on both bucket-list-worthy adventures (81%) and offbeat destinations (78%). [5b]
Millennials travel the most, with an average of 35 travel days per year. (Gen X travels the least – 26 days per year.) They're teetering between the adventurous and comfortable: 89% want to have an active, outdoorsy holiday, but 83% also prefer all-inclusive destinations. [5b]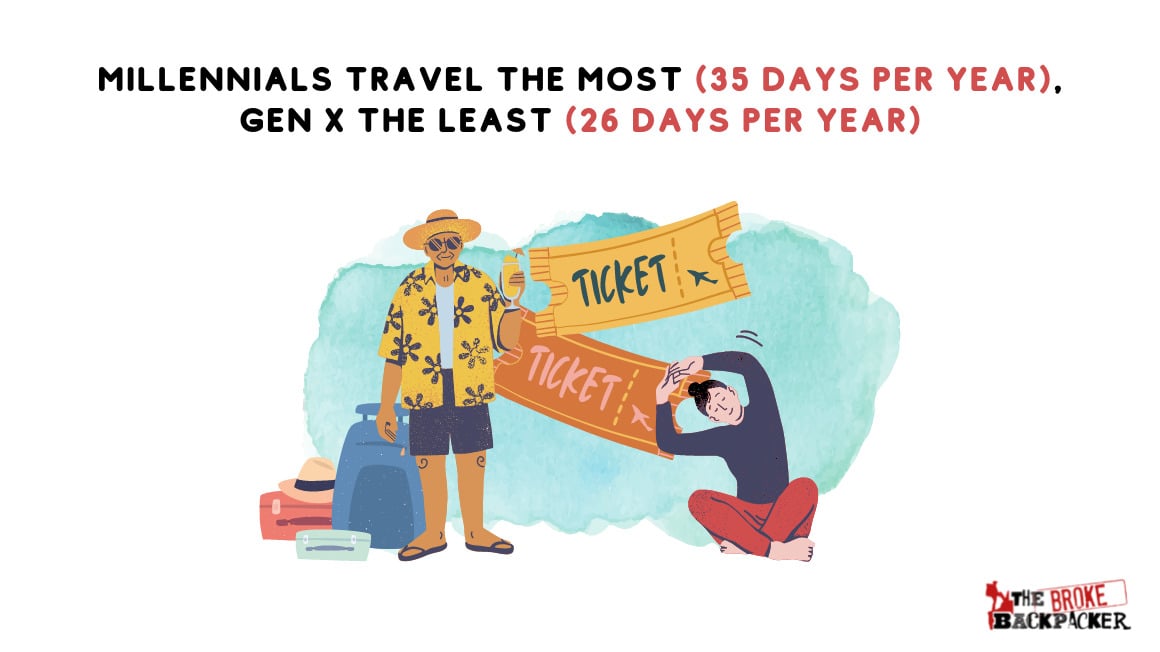 For baby boomers, budget is only an issue for 57% of travellers, and over half of them already know their next holiday destination. [5b] They also seem to be the generation most interested in history, culture, and museums, with 67% saying they enjoy including these things on their holidays.
And what about trip types? American travellers are clearly craving a bit of R&R. Over a third (37%) said they wanted to go on a cruise next, and 30% of travellers were dreaming of an all-inclusive holiday.
Over 60% of Americans travel domestically 1-2 times per year. Travel superfans are rarer: under 10% take more than five domestic trips, and the trip length is typically 3-4 days.
Only 5% travel for over two weeks at a time. [5a] (I suspect inflexible holiday leave has a lot to do with this…)
American Vacation: Dream Destinations
In 2017, Expedia asked American travellers about their travel habits, including their past and dream travel destinations. Probably unsurprisingly, the most popular cities domestic travellers visited were also ones that international tourists love: Miami (FL), Las Vegas (NV), New York City (NY), Austin (TX), Los Angeles (CA), and New Orleans (LA). [5a]
The landscape of rising destinations is now shifting a little and including new, less explored destinations. Between 2020 and 2021, vacation rental options doubled in three states: Ohio, New York, and Alaska. [2]
(Could the popularity of Alaska also have something to do with the rising interest in camping? More on that later…)
These cities experienced the biggest boom in listings:
Cincinnati, Ohio
Yorktown, Virginia
Niagara Falls, New York
Harrisburg, Pennsylvania
Matanuska-Susitna, Alaska [2]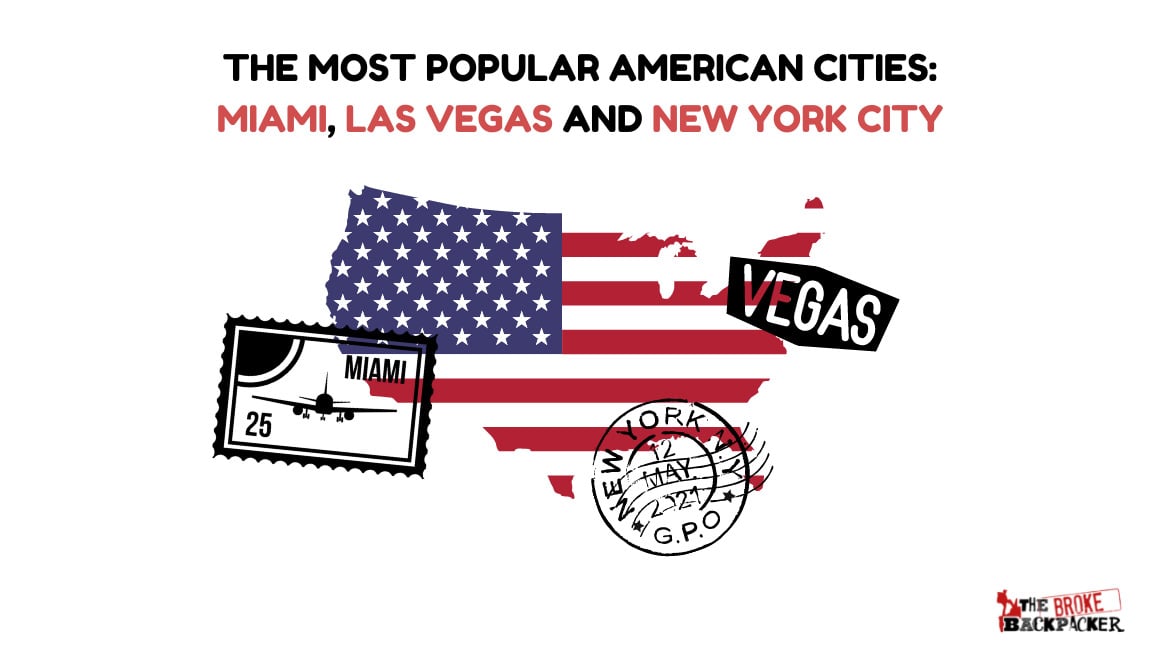 Clearly, tourists are now looking for new, exciting experiences. In a 2017 survey – just three years before this one – the most often named future dream trip destinations for Americans were Orlando (FL), New York City (NY), and Washington DC. [5a]
Tourists of today are becoming more aware of the effects of overtourism but also craving peace and quiet for themselves on their holiday. That's why it's no wonder that more offbeat destinations are starting to gain popularity.
Favourite Holiday Activities
How about holiday activities, then? All these cities and the areas around them offer lots to do. That's why they're some of the best places to visit in the US.
Visiting friends and family is clearly an important reason for leisure travel in the States since this was the number one reason given in multiple surveys. [1, 5a] This goes to show that Americans are efficient travellers: you don't necessarily go on a holiday "just because" but you combine tourism with other things.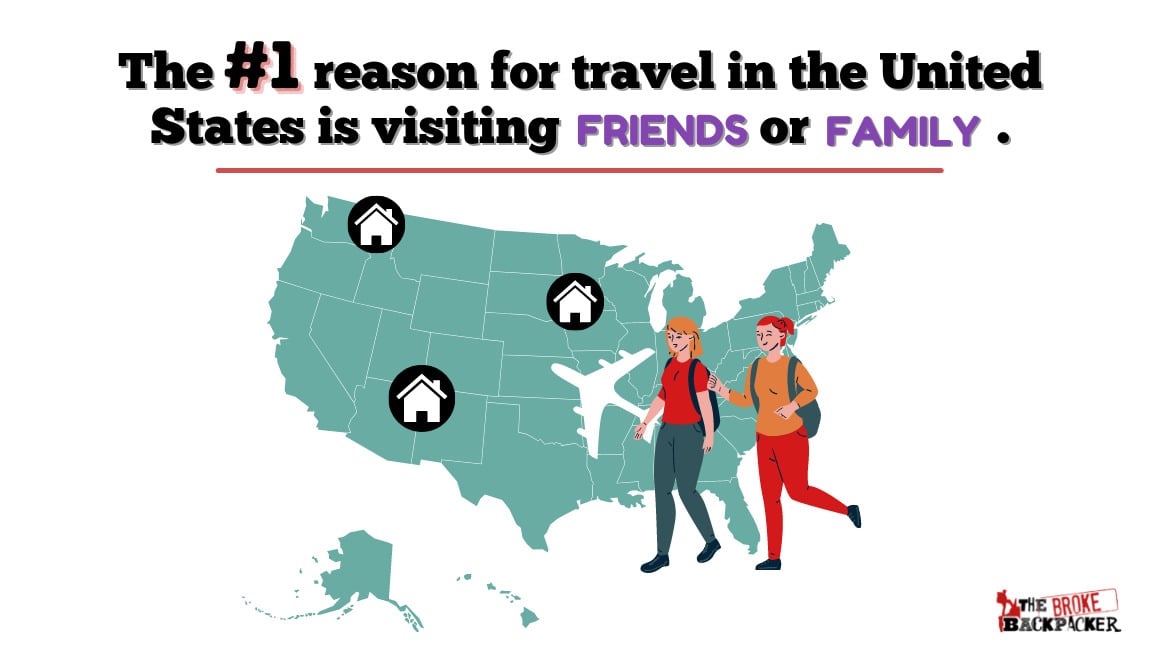 On top of visiting friends and family, domestic travellers in the US also said their favourite activities while travelling were going shopping, enjoying good food, and doing rural sightseeing. [1]
Relaxation is a big factor in US holiday-making (duh!), and it was consistently listed as one of the most important "activities" during a trip.
Food and drinks were especially important to millennial travellers (18-34 year olds). The least important was given to history and culture – [5a] although most baby boomer travellers seem to really enjoy it. [5b]
How Do Americans Travel?
There are as many kinds of holidays as there are people… The way they travel changes by trip and person as well. From tourists' preferred methods of transportation to the way they plan their vacations, let's peek at some US travel statistics about the way people like to travel.
The Most Popular Methods of Transport in the US
With so many epic road trips in the US, driving itself is a big part of the travel fun rather than just a means to an end. Even decades after Jack Kerouac has retired, the United States is still the promised land of road trips. Over one in five – 22% – of holiday trips in America are road trips. [8]
So, time to pack your road trip bags! In a survey, 38% said they would drive to their destination on the next vacation. [12]
This is maybe because, in general, most Americans travel relatively short distances for their holidays. Out of American families, only about 35% travel more than 50 miles for their trip. [8]
Campers are also keen on exploring the lands near them, with about a third (29%) planning a trip less than 50 miles away from home. [3a]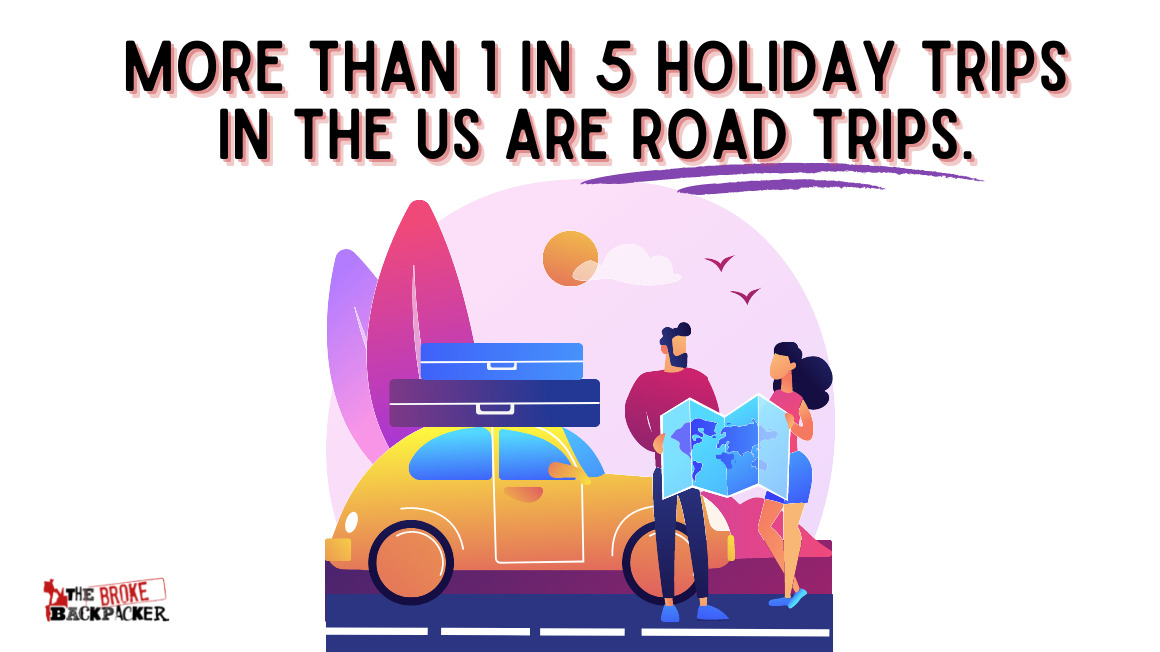 Airline travel is also popular – no wonder, in a country with such long distances! Most travellers (59%) prefer flying to their holiday destination [12]. So it shouldn't be a tough task to find cheap flights.
Many experts thought that airline travel might become less popular due to pandemic-related health concerns. But airline traffic in the US is actually back to pre-pandemic levels now. [13]
According to The Points Guy, the best airlines in the United States are Delta, Southwest and United. [13] The evaluation was based on things like timeliness, flexibility, customer service, and affordability. At the bottom of the pack (out of 10 airlines) were Spirit, Frontier, and Allegiant. [13]
Despite a cruise being many travellers' dream holiday in the previously mentioned survey, only 2% of respondents said they were actually taking one. And just 1% said they would be travelling to their destination by bus or train. [13]
How Americans Plan Their Travels
Most American travellers like to plan their trips out 1-3 months before the trip. Only one in ten is a super planner – about 11% book their trip over six months in advance. Interestingly enough, it also seems that women like to plan their trips earlier than men: men were more likely to book their trips 2-4 weeks in advance, while women tend to book 3-6 months in advance. [5a]
American travellers are also very tech-savvy when it comes to trip planning. 79% book their trips online or through an app, and a whopping 90% use travel apps in destinations to make their travel experience better. [8]
The way that American travellers get their travel inspiration depends on their age. Tourists 25 years and older mainly like to rely on recommendations from friends and family, whereas 18-24-year-olds get their travel ideas mainly from social media, especially Instagram.
R.I.P. to traditional paper guidebooks. Only 8% of American tourists use them to plan their trips. [5a]
In a VRBO survey for US families, the respondents reflected on their changed attitudes during the pandemic. Half of the responding families said they were more likely to let their children decide where they go on holidays. Almost half (43%) were also more likely to let the kid skip school for a holiday.
Quality time is prioritised now, though. 61% of the respondents said they would require kids to put down their electronic devices on a holiday. [2] (It's true – phones ruin your trip.)
Speaking of family – more and more people want to bring their furry kids on holidays. No, not those furries – I'm talking about pets. The demand for pet-friendly holiday accommodation has increased by 40%, and out of the pet owner respondents (over 2 in 3), 68% wanted to or had travelled with their pet already. [2]
Americans Abroad – International Travel from the US
And yes, I do know the heading promises you facts about domestic travel in the USA… But I couldn't help but dig up a few interesting things about American international travel, as well.
After all, there's a widespread belief that Americans don't really travel abroad. You've probably heard the rumour that most Americans don't have passports and that most of them have never travelled internationally. This is true to some extent.
In a Forbes survey, about 40% of respondents said they had never been abroad, and 11% said they'd never left the state in which they were born. 13% had never been on a plane! [6]
Only a bit more than a third of American adults (37%) currently have a valid passport. A similar number (38%) have never had a passport at all. [7]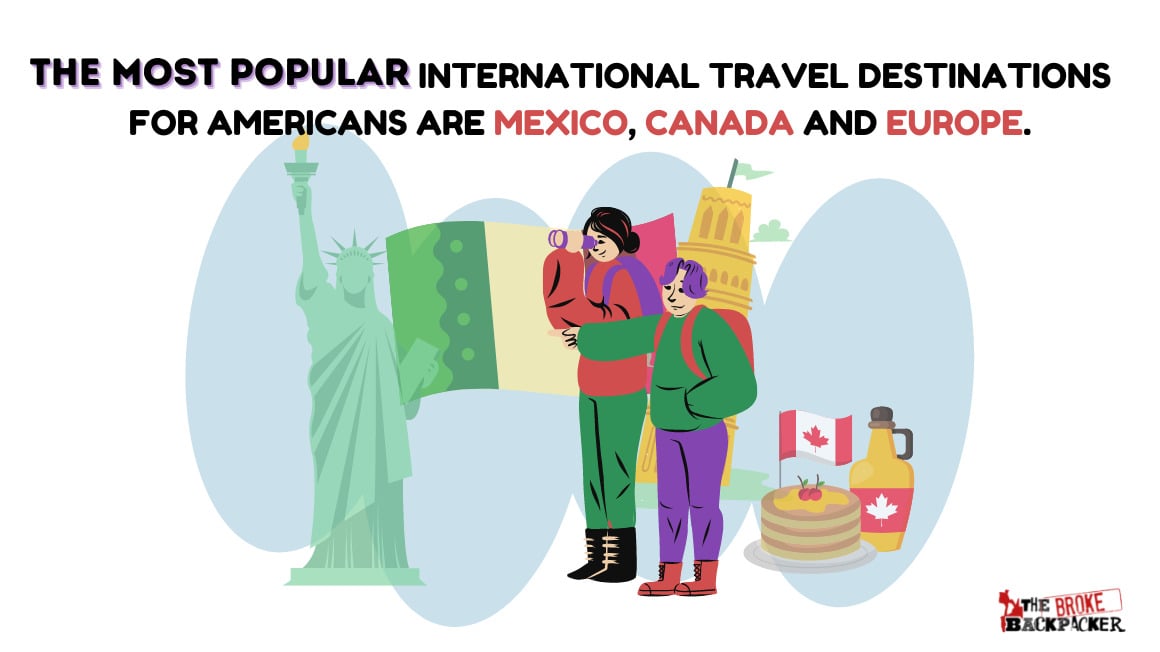 But these US travel stats could also be turned around to say that most Americans – 60% – HAVE indeed travelled abroad. And they still do: about 93 million international trips are taken by Americans every year [8]. (That makes Americans the 3rd most prolific international travellers, just after China and Germany! [9])
But where do Americans travel to? The answer is not very surprising: backpacking Mexico and Canada are the top 2 outbound trips from the US. (This statistic goes both ways: the biggest groups of international travellers TO the United States also come from Mexico and Canada. [10])
In the top 8 of favourite international destinations of American travellers, European countries take up every spot except for the 6th, which is the Dominican Republic. [10]
Camping and Outdoors in the United States
With hundreds of thousands of acres of both wilderness and more tamed outdoor areas, Americans have a great opportunity to explore nature everywhere around the country. Camping, being outdoors, and visiting national parks are on the rise all around the States.
And why not? There is much to explore for beginner hikers and weathered wilderness experts alike.
The United States already has a reputation as the land of great wilds: the likes of Jack London and Cheryl Strayed have made sure of that. So, it would be wrong to not include a whole section on the American outdoors.
Here are the best U.S. travel statistics for those who are all packed up for camping and hiking.
Camping on the Rise
Americans are camping more and more often now than ever. At least something good to come out of the pandemic!
In 2020, there were 48.2 million households that went camping at least once. And 21% of them (10.1 million) were first-time campers! [3a] Just to compare – in 2018, about 39 million people took at least one camping trip, and only one million confessed to it being their first camping trip. [3b]
Who are these first-time campers, then? Well, they're young, diverse, and most of them have families. In 2020, almost 60% of first-timers were under 40 years old, and 6 out of 10 were non-white, which KOA reports to be the biggest change in diversity they've seen.
About half (54%) of all campers said they have children in their household. Camping is clearly picking up favour with families with kids, since out of the first-time campers in 2020, 3 out of 4 had children. [3a]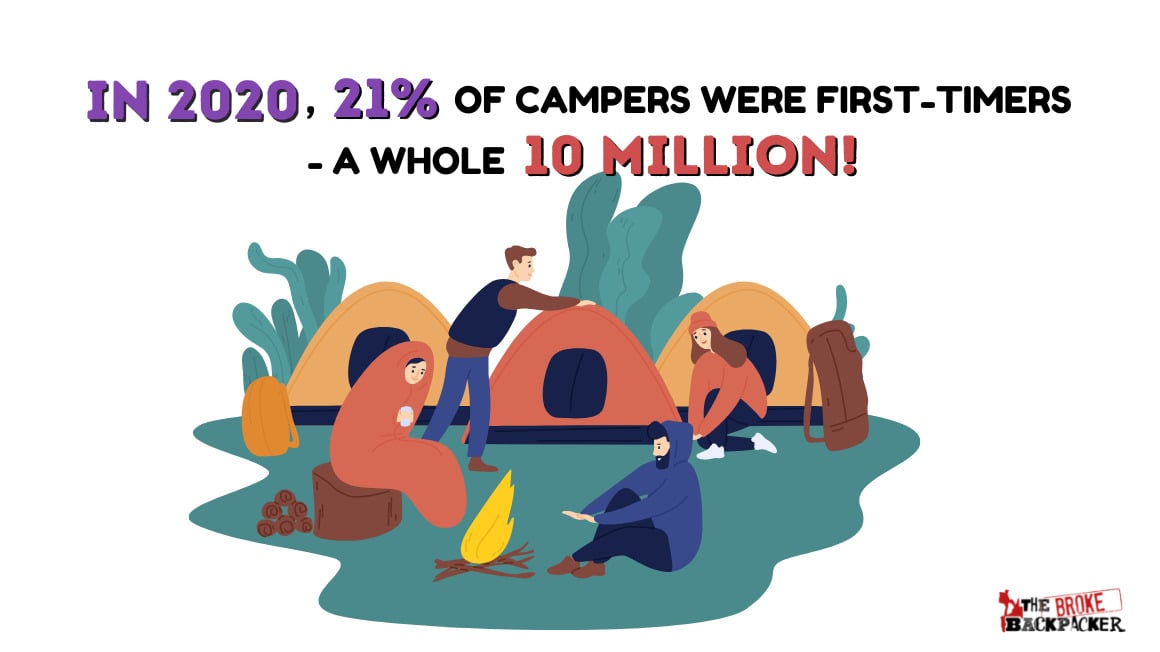 It also seems that campers are getting drawn towards new kinds of experiences – especially the ones that were new to camping. The most popular activities while camping – hiking and fishing – have always held the top spots on the list of leisures. Now more energetic activities are also entering the charts, like mountain biking or rock climbing. [3a]
And even though RV camping is increasingly popular – vanlife, anyone? – the most popular form of accommodation for outdoorsy types was still a tent. About 64% of adventurers camp in tents, which is actually more than before, since in 2019 that percentage was 56%.
In half a decade, the proportion of RV campers has grown from 21% to 25%. It doesn't seem all that much at first glance, but in reality, there was an increase of 2 million RV campers between 2019 and 2020. The rest – about 10% – prefer to stay in cabins or other types of accommodation. [3a]
The Ultimate Outdoors – National Parks
There are 423 national parks in the United States. I felt it was only appropriate to dedicate a small section to them. After all, the likes of Yellowstone and Yosemite are even internationally some of the most well-known attractions in the country.
And national parks are thriving! Domestic travel statistics 2021 show that there were 297,115,406 million visits to national parks across the US, and 44 parks set a record for the most ever visits. [4]
The most visited national park in the US was the Blue Ridge Parkway with 15.9 million visitors. The super-famous parks were located a little further down the list: Zion National Park at 10 (5 million visitors), Yellowstone National Park at 12 (4.9 million) and Grand Canyon at 13 (4.5 million). [4]
According to KOA, camping in national parks had also been on a slow but steady decline until the pandemic hit. People were starting to favour private and public camping areas that were not in national or state parks. But after Corona, many of these areas would have been operating at reduced capacity or not at all.
Around 40% of campers stay in national or state park campgrounds – this set-up is especially favoured by new campers! [3a] No wonder: it's way easier to hop into the outdoors lifestyle when you've got all the amenities you need nearby. Only 6% of campers camped out in the wilderness or backcountry areas. [3a]
So Much to See – Why Go Elsewhere?
There we have it, then: top USA travel statistics, all domestic.
Did any of this come as a surprise? I, for one, was not surprised to see what the best places to visit in the US were, or that camping and general outdoorsiness are more popular than ever!
Americans are definitely very fond of travelling in their own country.
But it's not like American travellers don't want to travel internationally: over 3 in 4 would like to do it more [6]. However, with not much paid time off work and long distances to most places abroad, it's difficult. For many, American international travel is simply too expensive. [6]
Well, lucky then that there is still so much to see in the homeland. Domestic travel has always been big among Americans.
Post-pandemic, American travellers are likely to keep exploring their own homelands: more families especially are looking into longer holidays and working from somewhere that's not home [2]. The digital nomad fever is catching on.
In fact, Americans are craving even more travel than before. In a TAC survey, 60% of the respondents said they wanted to travel more next year than they did pre-pandemic. [11]
Time to start looking at those long-term holiday rentals!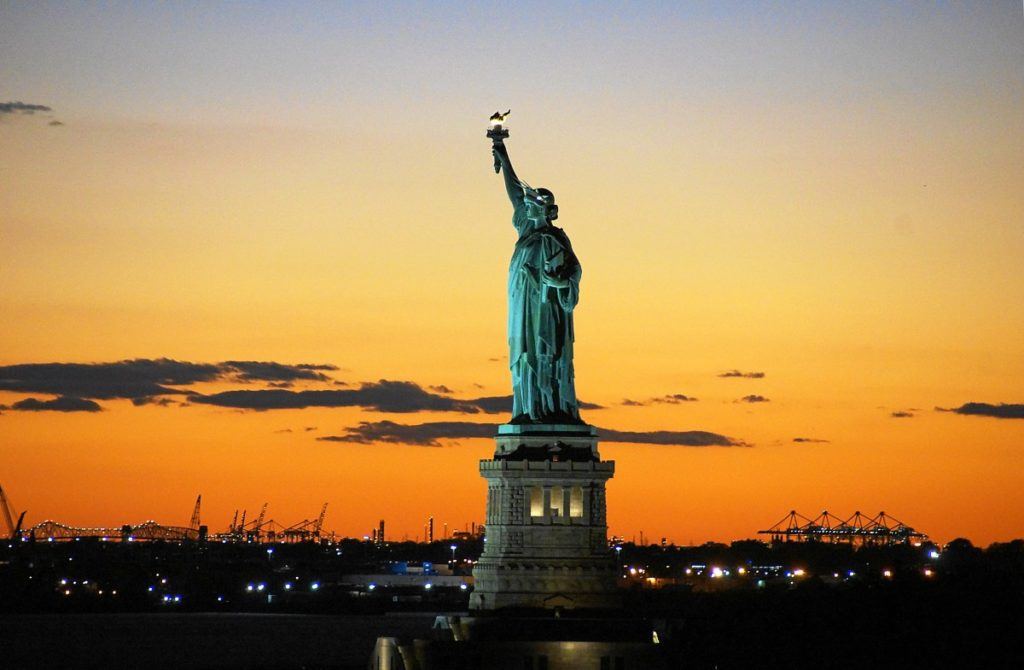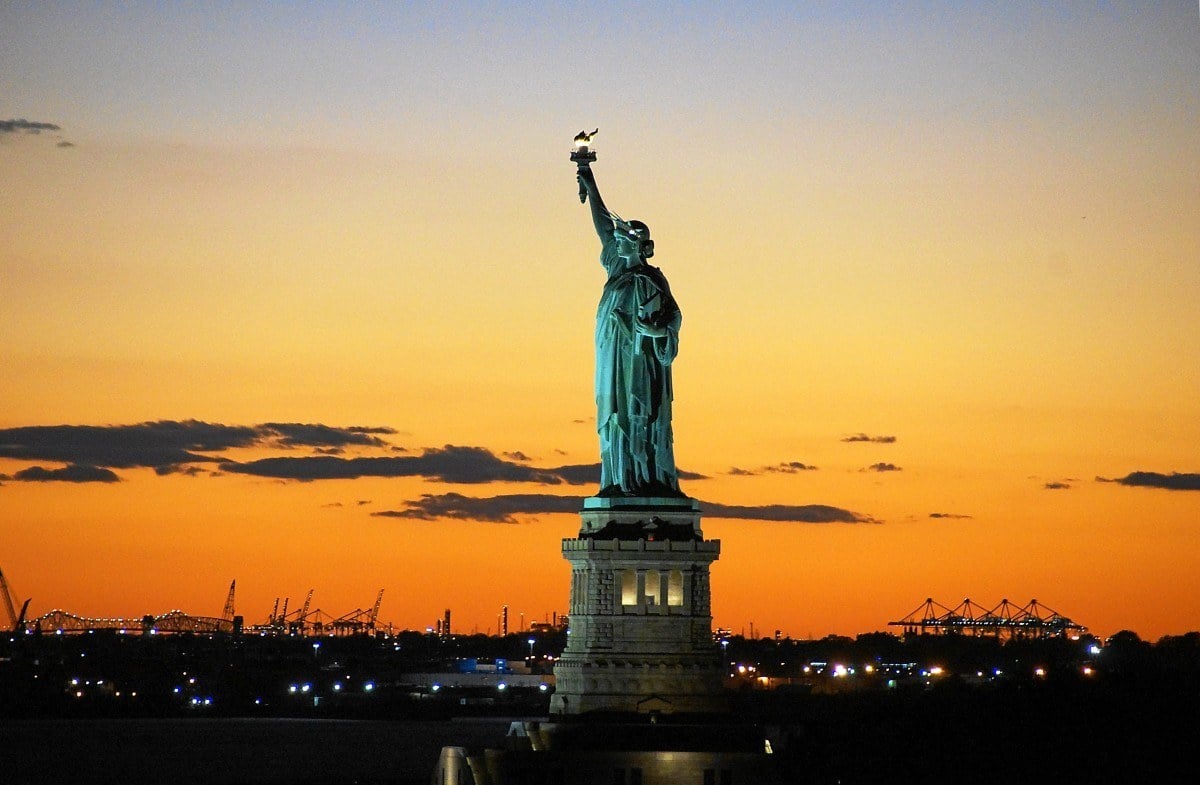 Sources:
[1] US Travel
[2] VRBO
[6] Forbes
[7] YouGov America
[8] Condor Ferries
[9] The Guardian
[10] Statista
[11] Travel Agent Central
[12] Allianz
[13] The Points Guy
---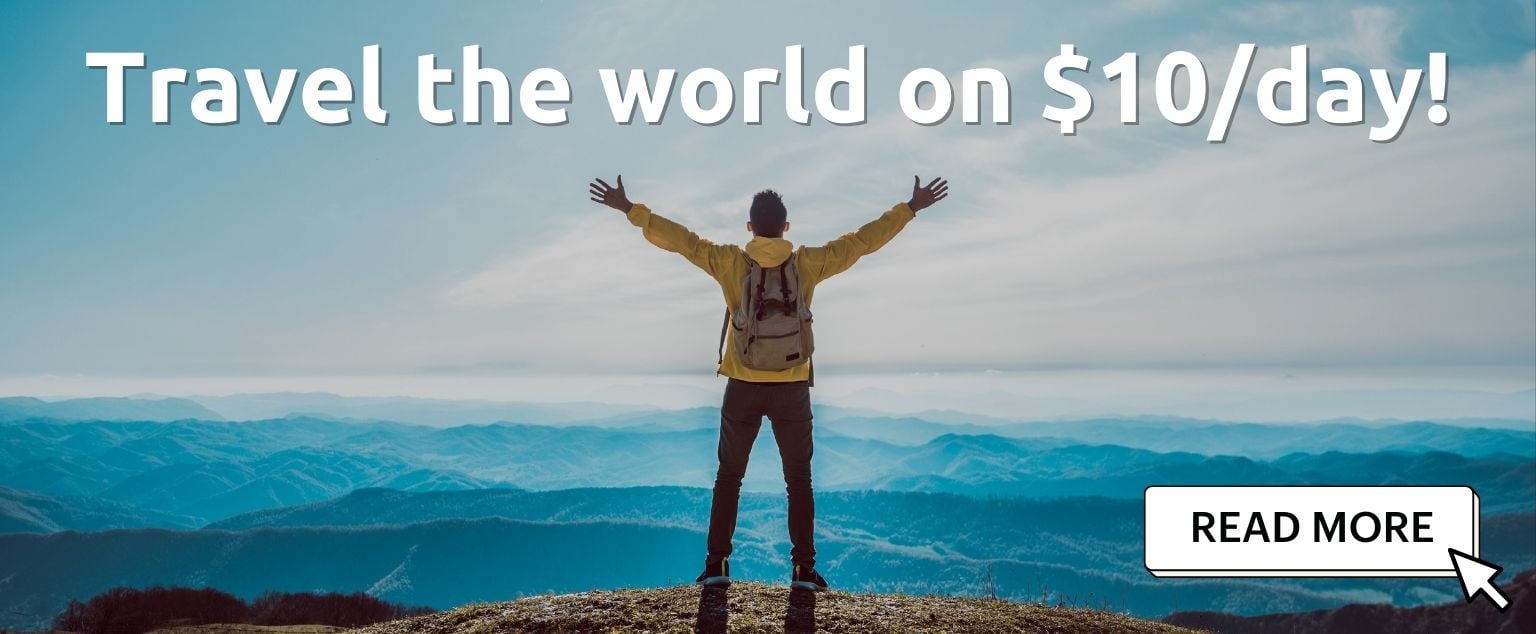 And for transparency's sake, please know that some of the links in our content are affiliate links. That means that if you book your accommodation, buy your gear, or sort your insurance through our link, we earn a small commission (at no extra cost to you). That said, we only link to the gear we trust and never recommend services we don't believe are up to scratch. Again, thank you!