Situated comfortably on the Atlantic Coastline of Western Europe, Portugal is fast becoming one of the top destinations on the continent for young travelers. Compared to other European countries, Portugal is relatively affordable and sports an enticing party scene. Oh, and did we mention they boast an almost year-round summer?!
For such a small country, it's safe to say Portugal packs a real punch when it comes to music festivals. Particularly over the summer months, the country hosts some of Europe's biggest and most popular festivals, from underground electronic events to open-air beach concerts.
But if big music festivals aren't your thing, the country hosts some incredible cultural and religious festivals. Some large events, like the national Carnival, are spread across the country, while others are held in off-the-beaten-track local villages.
Let's take a look at some of the best festivals held across the country:
Festivals in Portugal
Portugal hosts some of the most anticipated music festivals in the world, but it also has a long history packed with cultural and traditional events. Here is my pick of the top eleven festivals in the country:
When: February
Where: Lisbon and The Algarve
What's not to love about a carnival celebration?
Although the classic Rio-style carnival is celebrated across the whole country, the biggest and most well-known celebrations are held in Lisbon and the Algarve. During a week in February, the capital city and coastal town come to life with festive lights, decorative floats, abundant food and music, and all-night-long parties.
The best part of any carnival is usually the wildly outrageous outfits, and Portugal's Carnaval celebrations are no exception. You can expect beautiful people kitted out in vivid colors, shimmering sequins, tall feathered headdresses, and striking make-up.
Follow the designated parade routes, admire the intricate floats and costumed performers, listen to live music, and eat some traditional Portuguese street food. The entire festival is about enjoying life, and it's a great time to mingle with the friendly locals.
The festival's history dates back to 1252 when the Christian population would gather to prepare and eat meat feasts that were forbidden to consume during Lent. Today, it's the biggest festival in Portugal and is a celebration of different cultures and traditions coming together as one united population.
Like most carnivals worldwide (and the original Mardi Gras), the Lisbon Carnaval is celebrated just before Lent. It signals the end of winter and welcomes the religious period of Lent. However, this carnival isn't really focused on religion and lasts almost three weeks, well past Ash Wednesday.
One of the most impressive Carnival displays in the Algarve is in Loulé, where each float is designed to represent a current affair. An extravagant carnival and a political statement? Sign me up!
Where to Stay:
Finding accommodation can be tricky during Carnival, as both areas fill up with tourists for the occasion. So, please plan ahead and make sure you get a comfortable room at the Blue Liberdade Hotel before it books out.
Accommodation is even more limited in Loulé, but you can find some gorgeous spots like this private room in the heart of the Algarve.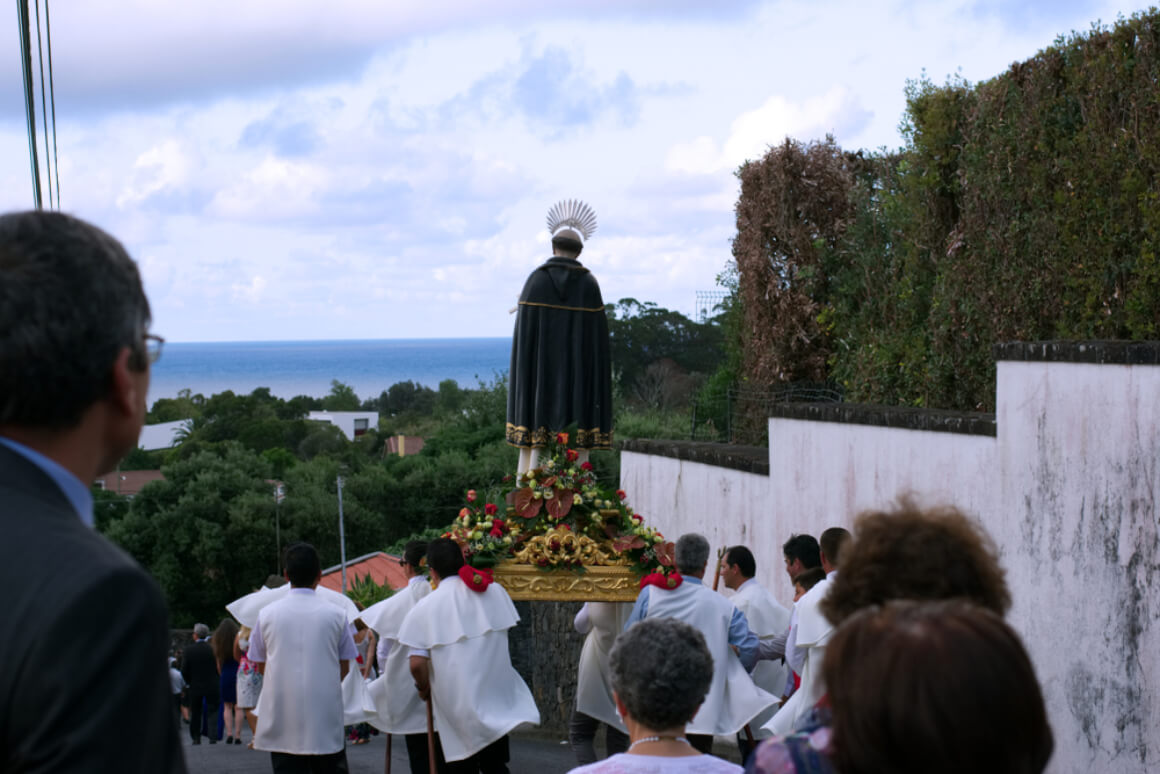 When: March / April
Where: Braga
Semana Santa, or Holy Week, is a religious festival commemorating the Passion of Christ in the Catholic tradition. It is celebrated annually, the week before Easter across Portugal, Spain, and most Latin American countries.
While there are Semana Santa celebrations across the whole country, the biggest in Portugal takes place in the city of Braga. Located in the very north of the country, Braga is known for being the religious center of Portugal.
As a predominately Catholic country, Easter is one of the most celebrated religious festivals in Portugal. During Semana Santa, many religious processions and traditions are observed across the country.
You can truly feel the beauty and significance of these traditional ceremonies in Braga, where some of the most historic processions and rituals take place. Some of these processions date back to the fourth century when the Archbishop would wash the feet of twelve people, representing the twelve apostles.
The celebrations follow a historical order of events: Palm Sunday sees the largest procession, the Procissão dos Passos or Steps Procession. The 'Lord's Supper' happens on Thursday, while Friday commemorates the Burial Procession and Saturday represents the Resurrection Procession.
Where to Stay:
I advise spending a few nights in the city of Braga to absorb the spirituality surrounding this ancient religious festival and explore the historic city. This gorgeous modern apartment has two bedrooms and is perfect for a family visit, but also affordable enough for a solo traveler or couple.

Do You Want to Travel FOREVER??
Pop your email in below to get a FREE copy of 'How to Travel the World on $10 a Day!'.
When: May
Where: Barcelos, Minho
If you're a culture-vulture with a keen interest in religion and local traditions, Festa das Cruzes is a religious event that dates back to the 16th century. It is also the largest event held in the northern city of Barcelos in Minho.
Its history is undeniably religious, commemorating the time a cobbler witnessed a cross appear on the ground, believing it to be a sign of divine presence. For three centuries, it was celebrated as a religious event observed by Portuguese pilgrims; however today, this Portuguese festival is a secular celebration attracting citizens and tourists alike in a celebration of culture and tradition.
During the event, thousands flock to the region to watch as locals direct their floats, don traditional folk outfits, and parade around the streets. With the celebration lasting day and night for the entire week, you'll catch anything from fireworks lighting up the night sky to horses racing around the track.
The event is supported by the City Hall and lasts between eight and ten days during the month of May. The third of May is a municipal holiday, as well as the main day of the festival, and a procession of the Holy Cross takes place.
Where to Stay:
This gorgeous loft in Barcelos perfectly blends contemporary style with historic architecture in a traditional Portuguese stone building.
Arraial Lisboa Pride
Set in a city that embraces equality and freedom, Arraial Lisboa Pride is Portugal's largest LGBTQ+ festival. Lisbon is known for its liberal rights, recognizing the lesbian, gay, bisexual, transexual, and intersex communities with equality and rejecting discrimination against them.
The festival takes place towards the end of June over two consecutive weekends. The first weekend comprises the iconic Pride Parade, while the second focuses on the equally exciting Pride Village. While celebrations and parties are hosted city-wide in Lisbon, the main events take place on the Praça do Comércio (Terreiro do Paço) and are free to attend without a ticket.
This important festival in Portugal has been held since 1996 and is a colorful celebration of love, freedom, and acceptance. The festival brings visibility to the movement and educates on the issues the community at large still faces to this day. The event has become so popular that over 70-thousand pride enthusiasts flock to the city every year for the event.
During the Pride Village weekend, attendees can enjoy live musical performances, drinks and food stalls, workshops, games, discussions, and other performances in a vibrant open-air environment. It's a massive party for everyone to enjoy!
Where to Stay:
Casa do Jamim by Shiadu is a wonderful choice of accommodation for those interested in exploring the pride scene in Lisbon. It's a boutique hotel with a ton of charm and is recognized as one of the most gay-friendly hotels in the city.
When: June
Where: Portimão
Afro Nation is a platform established to bring together the best-of-the-best African musicians and artists in afrobeat, hip-hop, R&B, dancehall, and afro-house into the global community. The organization hosts a range of events worldwide, with the biggest and most anticipated one taking place right on the beach in Praia da Rocha in Portimão, The Algarve.
Besides being on a gorgeous beach with balmy summer temperatures, Algarve's iconic venue is only about an hour's drive from the Faro International Airport, making it super convenient for international visitors to attend.
A general admission ticket starts at €170 and reaches €206 closer to the event. VIP tickets cost around €300 for a full weekend pass, while a Golden Ticket costs between €300 and €500 depending on how soon you get your hands on them.
Once you've purchased a ticket, prepare for the cultural music event of a lifetime. Expect world-class production and set designs, iconic live performances, and DJ sets performed over three summer days. The event site boasts three stages for all ticket holders to enjoy, meaning you can explore the beach without missing out on the music.
VIP and Golden Ticket holders can also access exclusive areas and viewing platforms, including a private beach.
Where to Stay:
Portimão is the largest hub in the area and offers a distinctly Portuguese atmosphere with plenty to do and see during your visit. Stay right in the heart of the action at the Tivoli Marina Portimao Hotel, just a short walk to Praia da Rocha in Portimão.
Forget boring accommodation… book yourself an EPIC STAY!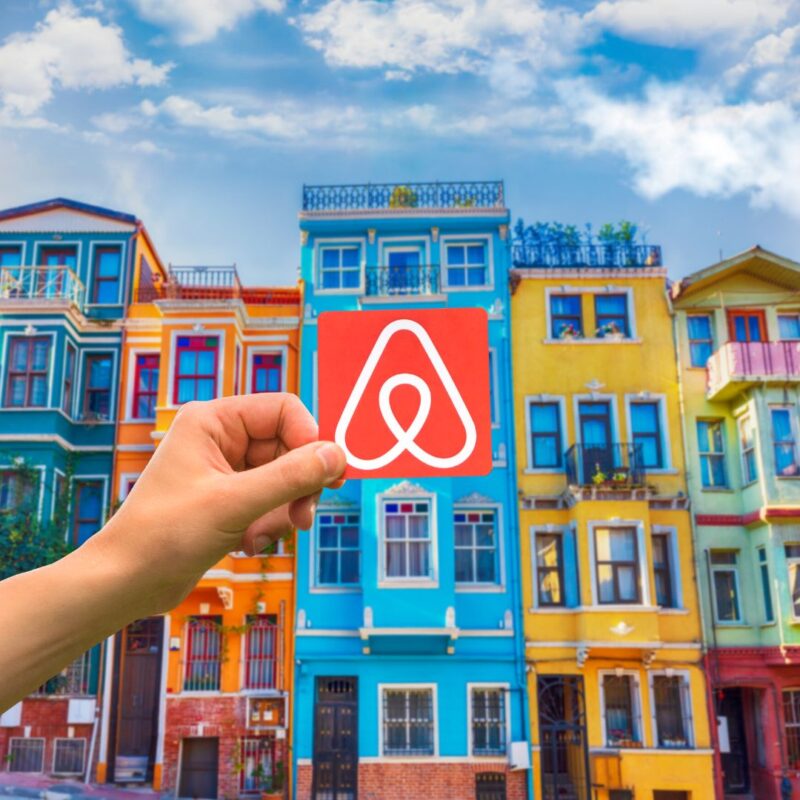 Why stay in a naff hotel when you can stay in a cosy, stylish local house instead? And for half the money too!
Stay somewhere EPIC and save your hard-earned dollars — from houses to barns to castles and caves, there is an Airbnb for every occasion!
Book an EPIC Stay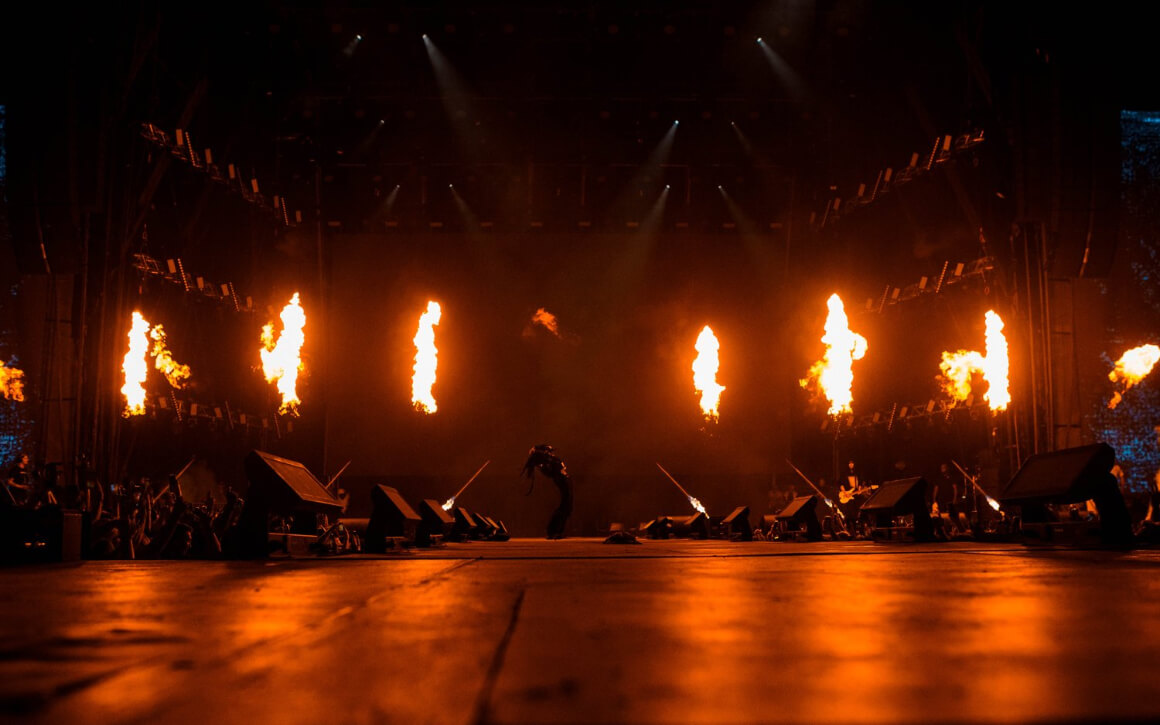 When: July
Where: Portimão
The world's largest hip-hop festival has touched down in Portugal for the event's first European extravaganza. Rolling Loud is known internationally for hosting incredible parties with unbeatable rap and hip-hop lineups.
This might be the newest event on the repertoire of music festivals in Portugal, having only run once in the country so far. However, after a spectacular opening event in 2022, this music festival is certainly here to stay.
The event takes place at the iconic Praia da Rocha in Portimão, a gorgeous beach set against a backdrop of red rock formations. The first event was held at the start of July over a Wednesday, Thursday, and Friday and is on the cards for another whirlwind event next July.
Can you imagine seeing Future, A$AP Rocky, J. Cole, Lil Baby, Roddie Rich, Skepta, Shenseea, and Jack Harlow all in one incredible three-day production? Complete with a lineup of rap and hip-hop royalty, there's no saying how huge this event will grow to be in the future.
Tickets cost around £112 for a day pass and between £222 and £280 for general admission for the entire weekend. VIP passes are also available and will set you back between £280 and £308.
Where to Stay:
The Jupiter Algarve Hotel is located right on the beachfront in Paia da Rocha and features classy accommodation with breakfast included – perfect for a recovery day after a few days at the festival.
The best and biggest indie and alternative music artists touch down on the outskirts of Lisbon once a year in the heat of summer. Behind them, thousands of music fans follow to attend NOS Alive, one of Portugal's biggest and most popular festivals.
This Portuguese festival has been held annually since 2007 (with a short break during the pandemic) and continues to successfully bring a unique lineup to one of Europe's most exciting cities.
NOS Alive runs over three days at the Passeio Marítimo de Algés in the Oeiras municipality of Lisbon. Spend the festival days lapping up the sun along the Tagus River before partying the night away to a blend of international and underground music artists.
What makes this lineup so special is the combination of massive international acts and all-time legends mixed with up-and-coming talent. In the past, legends like Florence + The Machine, Metallica, Imagine Dragons, Da Weasel, Stormzy, and Jorja Smith have graced the NOS Alive stages.
The event runs three stages: The main NOS Stage, the Heineken Stage, and the WTF Clubbing Stage, each featuring a slightly different genre of artists.
Tickets start at €69 for a day pass, €136 for a two-day pass, €159 for a three-day access, and €189 for a four-day pass.
Where to Stay:
Instead of booking a stuffy hotel room in the city center, we recommend an entire self-catering apartment in Lisbon for a bit more space. You deserve it 😉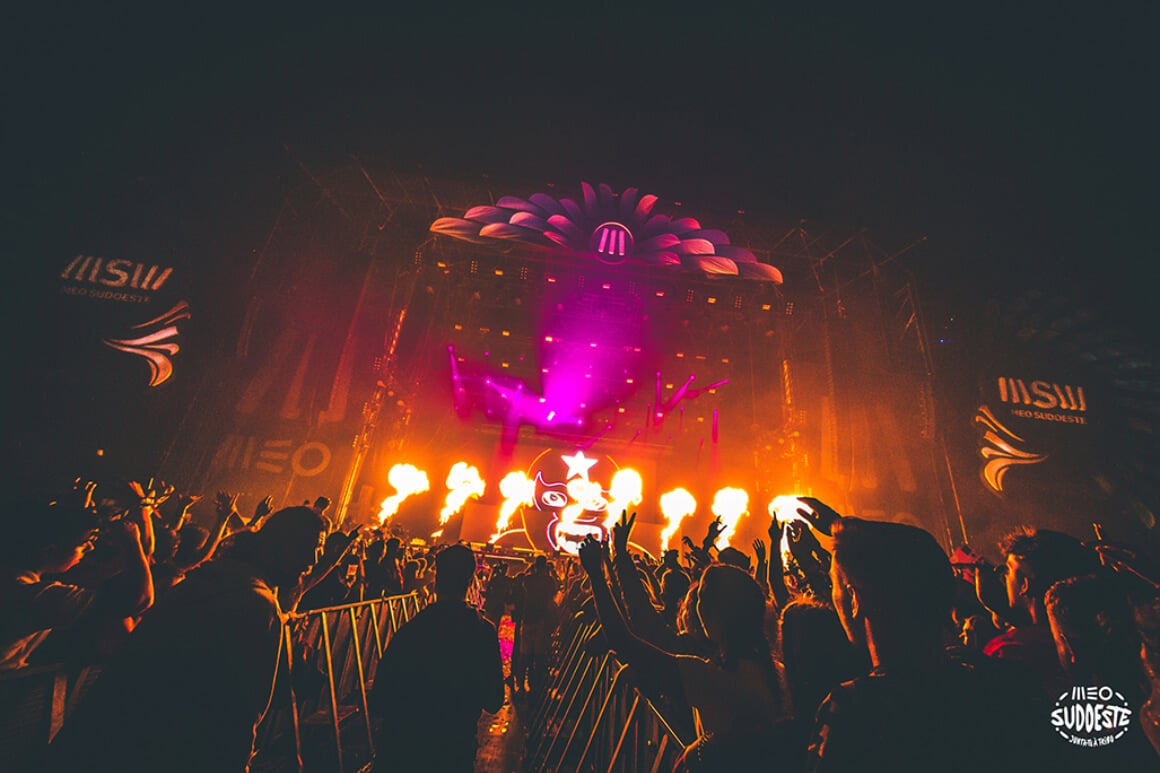 When: August
Where: Zambujeira do Mar
Packing in an unbeatable lineup and set in an incredible location, MEO Sudoeste is a massive EDM, pop, and rap festival held on Herdade da Casa Branca in the coastal parish of Zambujeira do Mar.
Set along the banks of the river canal, there's no better way to cool off after an electronic dance rave than in the cool water. The festival runs for five days in August, and tickets include nine days of free camping – so you can really make a trip out of this one!
This Portuguese festival has been running since 1997 and is currently sponsored by the Portuguese telecommunications company MEO (hence the name). The event runs two stages: the MEO Stage and the LG Stage.
MEO Sudoeste started as a rock and roll festival, attracting artists like Marilyn Manson, The Cure, and Oasis to the stage. However, it has since expanded its genres to include EDM, R&B, mainstream pop, and reggae artists.
The most recent festivals have welcomed a variety of artists from Steve Aoki and Post Malone, to 6lack to Rita Ora, attracting a massive following to the event.
Where to Stay:
If camping isn't up your alley, you can rent out this beach apartment in Zambujeira do Mar for a steal of a price. The best part about it? The panoramic ocean and beach views from the spacious balcony!
Is This the Best Daypack EVER???
When: August / September
Where: Lisbon
The Festival of the Iberian Mask has to be one of Portugal's most fascinating cultural events.
Even though these masks are traditionally pagan, they represent the connection between people across the Iberian Peninsula. The event's purpose is to spread awareness of the different aspects of the common culture shared between Portugal and Spain, resulting in people taking to the streets of Lisbon and celebrating the historical and cultural ties of the Iberian region.
In a celebration of community, locals set up food stalls selling cheese, wine, chocolate, and a bunch of traditional foods, as well as stores to sell local crafts. The main event of this important festival of Portugal is held at the Praça do Império in Lisbon, but celebrations can be found city-wide. During the four days, attendees can watch performances, live concerts, and participate in fun competitions.
The main event is a Grand Mask Parade (Desfile Da Máscara Ibérica), where the streets of Lisbon turn into a colorful river of glitter, feathers, and floats. It's pretty much a traditional parade combined with a creepy mask show.
People gather from across the Iberian peninsula for the event locally referred to as Festival Internacional da Mascára Ibérica or 'FIMI.' The festival runs over four days and has been held annually since 2006.
Perfect for a family outing, access to this festival is free for all.
Where to Stay:
Indulge yourself in a luxurious hotel stay at the Hotel Avenida Palace in the Santa Maria Maior neighborhood in Lisbon. This elegant hotel is filled with bespoke and antique furniture and offers views of St. Georges Castle in the city center.
When: September-October
Where: Sintra
When I tell you Sintra needs to be added to your Portugal itinerary, I mean business. Classical music, fairytale-like locations, and incredible ancient architecture offer a small taste of this historic hilly village. Sintra is home to an awe-inspiring collection of castles, palaces, forts, and villas, some royal and others military.
The Sintra Festival is not a single occasion, but a series of concerts and events held over the summer months across the different palaces and castles around Sintra and Queluz. This city is easily accessible from Lisbon, and there is plenty of parking around the area if you have your own vehicle.
If any festival in Portugal can transport you to an era reminiscent of a time of royals and knights, this would be it. It's a celebration of a finer period in history, where classical music ruled the genres, art was abundant, and musical instruments weren't played on a DJ board.
Attendees can enjoy world-class symphonic orchestra performances, opera, piano concerts, ballet shows, recitals, and children's concerts set against a backdrop guaranteed to thrust you back into the past.
Venues range from castles to local parks, with one event typically held each week. Tickets for the concerts and shows vary from around $20 to $30.
Where to Stay:
Do yourself a favor and take a few days to explore the city and visit all of its wildly different palaces and fortresses while you are in Sintra. This exquisite apartment can sleep four guests and is fitted with charming antique interiors, giving it a quintessentially old-European atmosphere.
When: October-November
Where: Santarém
Lovers of good food will be in gastronomical heaven in Portugal at any time of the year. However, if you're looking to treat your taste buds, visiting the country during the Festival Nacional de Gastronomia is a solid idea.
This foodie festival in Portugal takes place over the course of about ten days between October and November, where local chefs and food experts gather from across the country to celebrate and showcase the best regional products and flavors in Portugal.
The initiative combines gastronomy from all of the regions of the European continent with traditional Portuguese cuisine. Locals and tourists gather at the event to spend time socializing with friends and family while indulging in the best-of-the-best food and drink that Portugal has to offer.
The Festival Nacional de Gastronomia has been running for forty-one years and is recently held at the Casa do Campino in Santarém.
While food is the main focus, this event isn't only about eating. Each day has a unique event program, including artistic performances, musical concerts, cooking demonstrations, themed lunches, and wine workshops.
The festivities kick off around noon most days, with the last events wrapping up around 9 pm.
Where to Stay:
For a unique accommodation experience in Santarém, these garden cabins are influenced by Balinese design and surround a central swimming pool. The minimalist interiors make for a super relaxing atmosphere.
Final Thoughts
Whether you're after a groovy beachside concert or a beat-popping underground electronic club event, Portugal hosts some of Europe's most exciting and famous music festivals.
But that's not all…
As one of the oldest and most influential historic European superpowers, Portugal packs a punch when it comes to history, culture, and tradition. Because of this, there are many important festivals in Portugal revolving around the country's dominant religion, Christianity, and its traditions.
One of my favorite events is Arraial Pride. I've attended a few fantastic pride events worldwide, but this one has a unique atmosphere. It might sound cliche, but you must see it to experience it!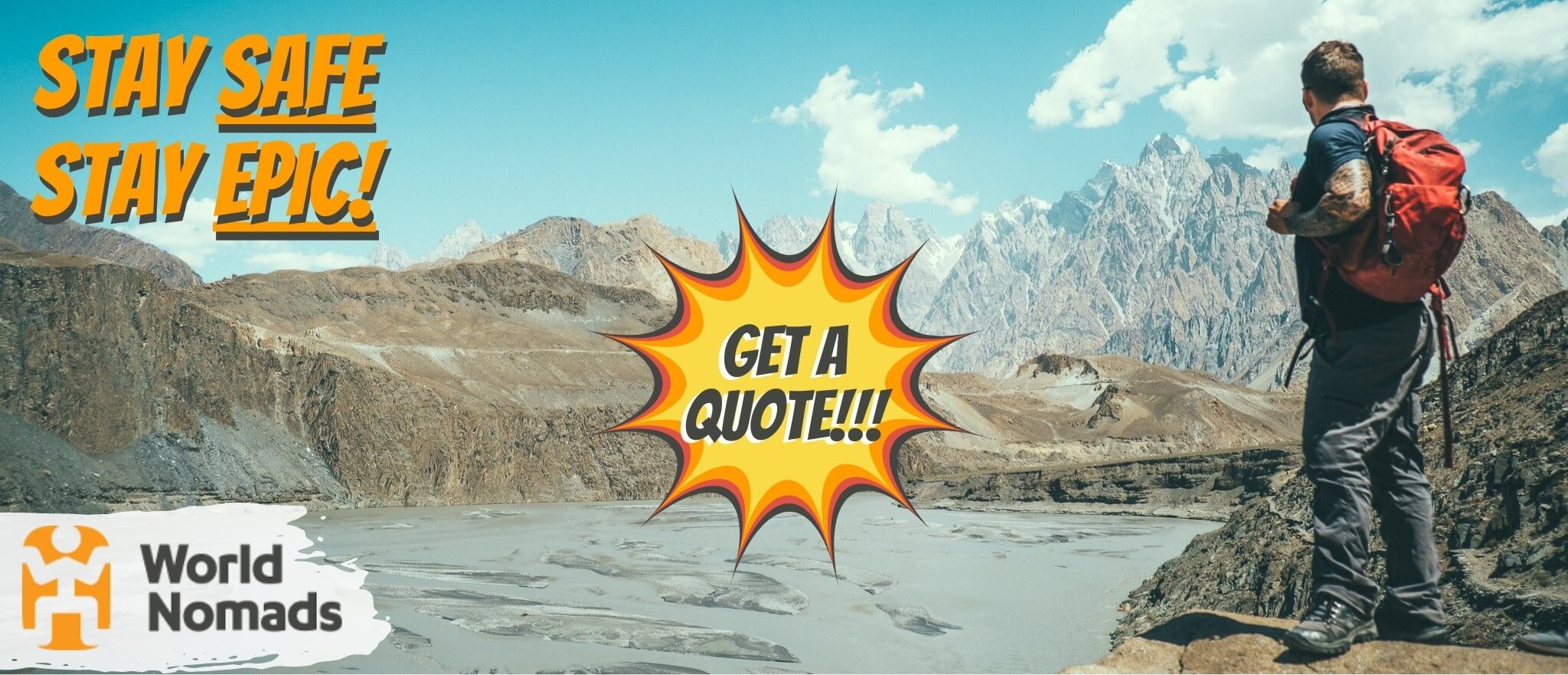 World Nomads' mission is to support and encourage travellers to explore their boundaries. They offer simple & flexible travel insurance, and safety advice to help you travel confidently.
They've been doing it since 2002 – protecting, connecting, and inspiring independent travellers just like you.
Get a quote below or read our in-depth review!
World Nomads provides travel insurance for travelers in over 100 countries. As an affiliate, we receive a fee when you get a quote from World Nomads using this link. We do not represent World Nomads. This is information only and not a recommendation to buy travel insurance.
---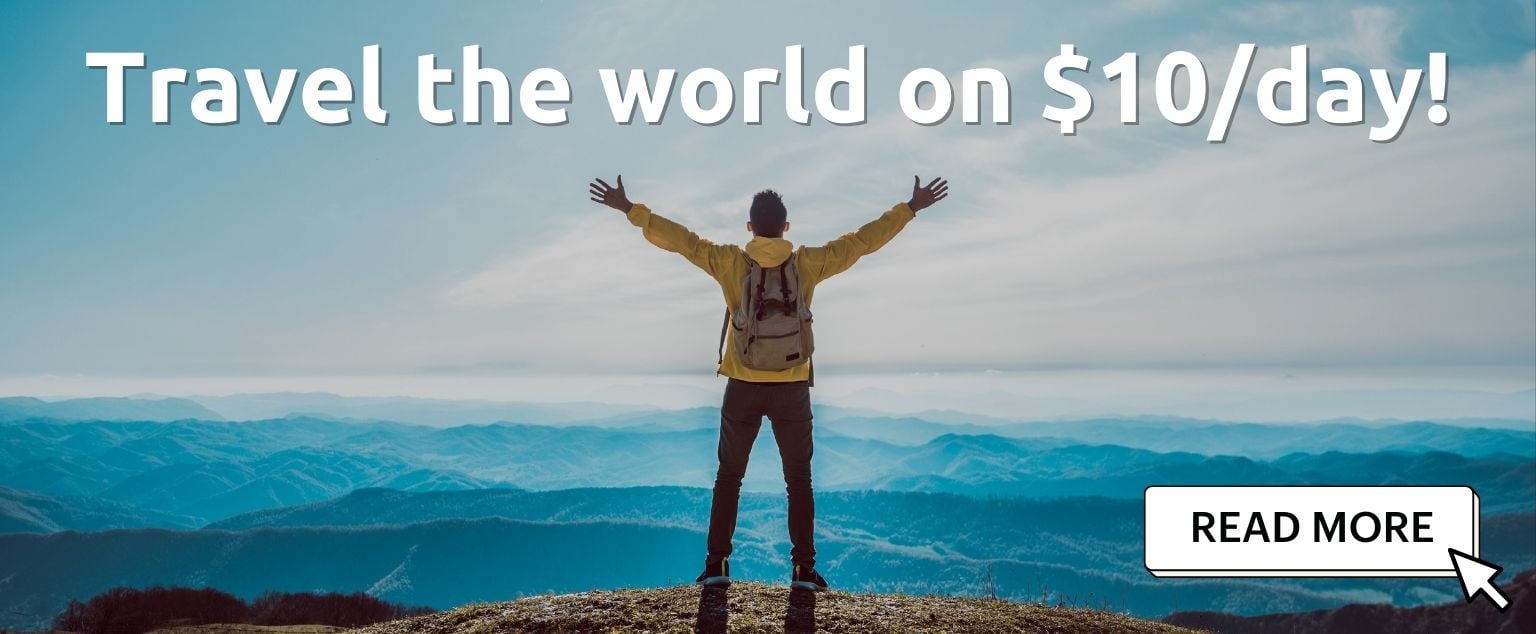 And for transparency's sake, please know that some of the links in our content are affiliate links. That means that if you book your accommodation, buy your gear, or sort your insurance through our link, we earn a small commission (at no extra cost to you). That said, we only link to the gear we trust and never recommend services we don't believe are up to scratch. Again, thank you!