Get involved in the history, the charm, and the deliciousness that is Lisbon. The Portuguese capital city sits on the coast and is an awesome place to explore, with cobbled streets to wander around and a ton of bars and eateries to soak up the local atmosphere.
There's all this fun and then there's the petty crime. Unfortunately, Lisbon has a bit of a problem with thieves lurking at busy transport hubs and tourist attractions such as the pastel de nata or the fado singers in Alfama. To help you explore the city like a seasoned pro we've come up with this epic insider's guide to staying safe in Lisbon.
This guide is packed full of information and handy tips – from specific tips for female solo travellers to some handy hints about driving in Lisbon, we'll be passing on our insider's knowledge to help you travelling smart!
You may be considering a family holiday to Lisbon, or you may just be looking for ways that you can keep your money safe in Lisbon – whatever your worries and concerns are, our in-depth guide will have you sorted so your Lisbon trip will be absolutely awesome!

Unlock Our GREATEST Travel Secrets!
Sign up for our newsletter and get the best travel tips delivered right to your inbox.
How Safe is Lisbon? (Our take)
Lisbon is an amazing place to explore. Old stuff to see, old bars to sit in, old streets to wander around – a lot of it is old and pretty stunning and that's why we love it.
Surprisingly it's one of the safest cities in Europe. And not only that: it's the capital city of one of the safest countries in the world.
That doesn't mean it's not without crime, though – pickpockets and people trying to offer you drugs are the main issues in Lisbon. Here it's all about the petty crime.
Away from the tourist sights, and busy public transport, as well as dodgy deserted streets, we reckon you'll be fine, Lisbon is an amazing place to explore.
There is no such thing as a perfect safety guide, and this article is no different. The question of "Is Lisbon Safe?" will ALWAYS have a different answer depending on the parties involved. But this article is written for savvy travellers from the perspective of savvy travellers.
The information present in this safety guide was accurate at the time of writing, however, the world is a changeable place, now more than ever. Between the pandemic, ever-worsening cultural division, and a click-hungry media, it can be hard to maintain what is truth and what is sensationalism.
Here, you will find safety knowledge and advice for travelling Lisbon. It won't be down to the wire cutting edge info on the most current events, but it is layered in the expertise of veteran travellers. If you use our guide, do your own research, and practise common sense, you will have a safe trip to Lisbon.
If you see any outdated information in this guide, we would really appreciate it if you could reach out in the comments below. We strive to provide the most relevant travel information on the web and always appreciate input from our readers (nicely, please!). Otherwise, thanks for your ear and stay safe!
It's a wild world out there. But it's pretty damn special too. 🙂
Is Lisbon Safe to Visit? (The facts.)
Portugal as a country is pretty easygoing. It boasts one of the lowest crime rates in Europe. In fact, on the good ol' Global Peace Index Portugal ranks 4th – that's above Japan!
Needless to say, it's pretty peaceful. Violent crime is rare, but other types of crime are on the rise, particularly in Lisbon.
Lisbon and Porto are the main sources of petty (and violent) crime in the country. Lisbon, the capital, is more affected by crime.
Then again, Lisbon (and Porto) have a higher ratio of tourists to residents than Barcelona and Prague, respectively. Lisbon specifically sees 4.5 million tourists a year – for every resident, there are 9 tourists.
The government wants to focus on the positives of tourism so protecting tourists to Lisbon is a priority. There is a high level of police presence and a corresponding very low level of crimes against tourists.
Most harm that comes to tourists comes from themselves, in the form of excessive drinking.
Pickpockets operate in places where tourists go such as train stations, restaurants, tourist attractions. Make sure your passport/ID isn't on you when you're exploring!
Is it Safe to Visit Lisbon Right Now?
There's nothing at the moment that's going to stop you from visiting Lisbon and there's so much to see in Lisbon that it would be a shame not to!
That being said, crime is on the rise. There are areas you need to be aware of in the capital city. Certain public transport needs mentioning, like popular trams 15 and 28 – thieves love these ones. The towns of Sintra, Mafra and Cascais in Greater Lisbon are a bit dodgy in terms of theft; Casal Ventoso is a neighbourhood in the city itself known for drug users and traffickers (i.e. it's sketchy).
Another thing about Lisbon and Portugal is the more natural threats: the summer. It can get very hot and dry here and there's a risk of forest fires. Portugal is also in an earthquake zone (Lisbon was completely destroyed by a tsunami in 1755).
Then there are the beaches and swimming pools. A number of tourists die each year on Portuguese beaches and in swimming pools; it might have something to do with excessive drinking.
To stay safe at the beach, pay attention to beach flags:
Red – don't go in the water!
Yellow – paddle, but don't swim!
Green – safe to swim!
Chequered – no lifeguard!
And there's no flag for it, but jellyfish can be floating around, so keep your eyes peeled! If you go to a beach without a lifeguard, be careful. Strong undercurrents can be totally unpredictable and even confident swimmers can get into trouble.
All in all, Lisbon is safe to visit right now, just be aware of seasonal risks.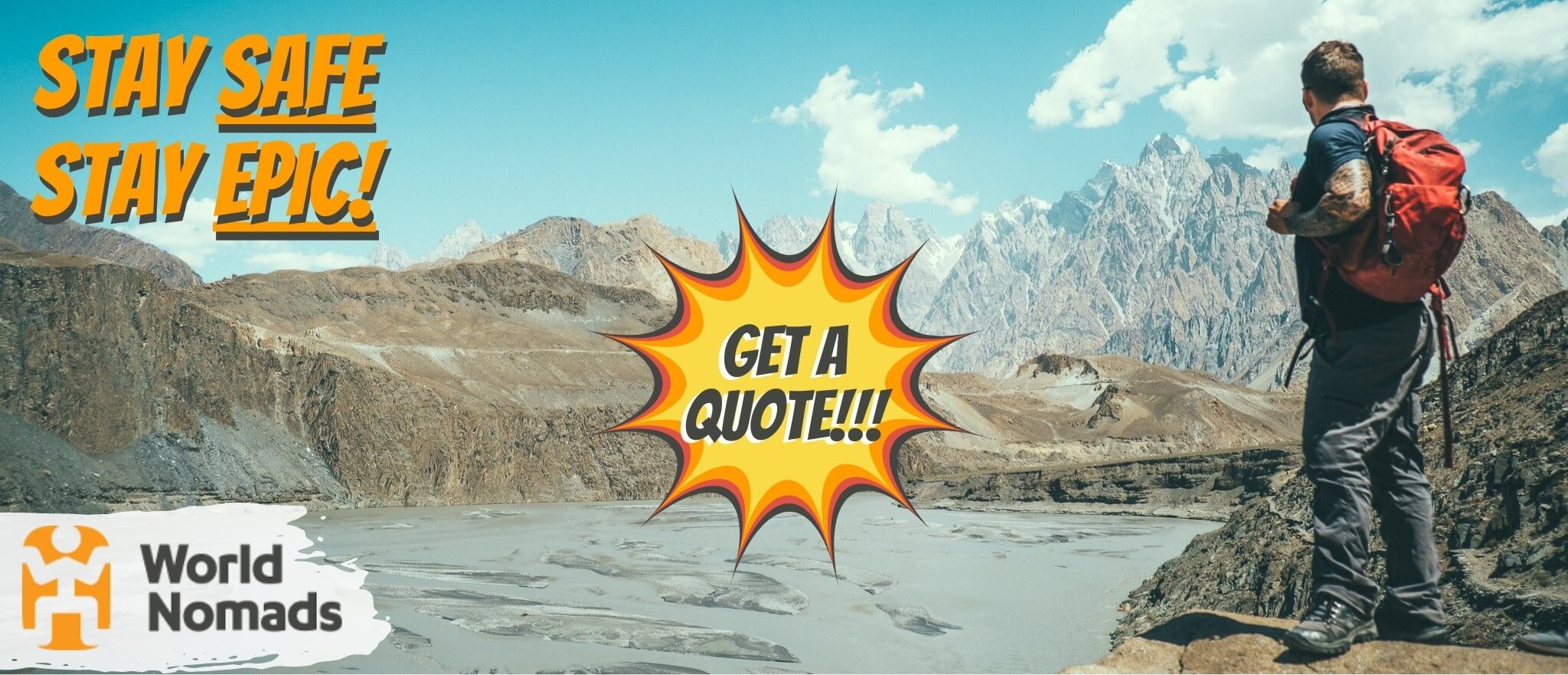 World Nomads' mission is to support and encourage travellers to explore their boundaries. They offer simple & flexible travel insurance, and safety advice to help you travel confidently.
They've been doing it since 2002 – protecting, connecting, and inspiring independent travellers just like you.
Get a quote below or read our in-depth review!
As a whole, Portugal is one of the safest countries in Europe, but Lisbon itself is where most of the crime takes place. Tourism is growing, but with that comes petty crime and scams. It doesn't mean you won't be safe on your trip to Lisbon, but it definitely pays to be in the know, so we are going to share our top safety tips for travelling to Lisbon so you can have a stress-free time.
Don't look like an unsuspecting tourist – looking lost, being loud, dressing flashy, SLR around your neck – screams 'target', so avoid.
Keep belongings close to you – especially in crowded areas. Consider taking a money belt to hide cash.
Don't walk around with dangly handbags or valuable in your pockets – they're easy to snatch.
Know that pickpockets won't look like Oliver Twist – they mainly look like normal people, dressed smartly, etc.
Pay attention in certain areas after dark – muggings have occurred around Martim Moniz, Anjos and Intendente metro stations as well as in the dark lanes of Alfama and Graca and also in Cais do Sodre.
Be aware of your surroundings at ATMs – you never know who's watching, unless you do keep an eye out, of course.
If you are a victim of crime, report it – many areas have their own police stations and you can find English-speaking tourist police.
Don't carry your actual passport/ID – a copy will do just fine. You don't want those going missing.
Be extra careful on the metro – sit next to people, don't ride in empty carriages; there are even announcements reminding people to be vigilant on the metro.
Stay away from drug pushers – there's a liberal attitude to drugs in Lisbon, which is fine, but these guys often push fake drugs and are gang-affiliated; also not worth reporting them to police. It happens a lot in Baixa and Barrio Alto. Just decline any offer and walk on.
If you are in possession of drugs – it's not super serious, you'll often just be fined.
Watch out for restaurant scams – no prices on menus, same old. Usually, these are obvious tourist traps anyway.
Buy your own drinks and keep them out of sight – drink spiking does unfortunately happen.
Know your limits – drinks are stronger here than in the UK, for instance, so don't go absolutely mental.
Secure your room – lock windows, lock doors, don't keep valuables lying around in plain sight, use safes. If you don't have one, purchase a padlock.
Have your beach safety down to a T – we've gone through already, but paying attention to beach flags, listening to lifeguards, not swimming under the influence of anything, will go a long way to keep you safe on the beach.
Don't cause a forest fire – not just barbecues and cigarettes, but even leaving a glass bottle in the sun can cause utter devastation. If you're out in the countryside, don't be that person.
Learn some Portuguese – it's not rocket science. A few phrases will help you chat and read menus, and plus, it's always fun to learn a new language!
Get a SIM card – a smartphone with data helps you explore the city, read reviews, call people if you need help.
Those were our handy tips for travelling to Lisbon – tips to keep you (and your money) safe when you're out and about exploring all the cobbled lanes and fado bars you like. As long as you keep our tips in mind when you're in Lisbon, you should be totally fine. Crime may be on the rise, but it's important to basically keep one thing in mind on your Lisbon trip: travel smart and use your common sense!
Keeping your money safe in Lisbon
Losing any amount of money whilst you're travelling the world is more than just inconvenient – it's annoying and can even put an early stop to a trip. It's even more frustrating when someone actually steals that money from you.
When it comes to Lisbon, the amount of petty crime and pickpockets here will definitely have you worried about your wallet. To be extra safe wear a travel money belt!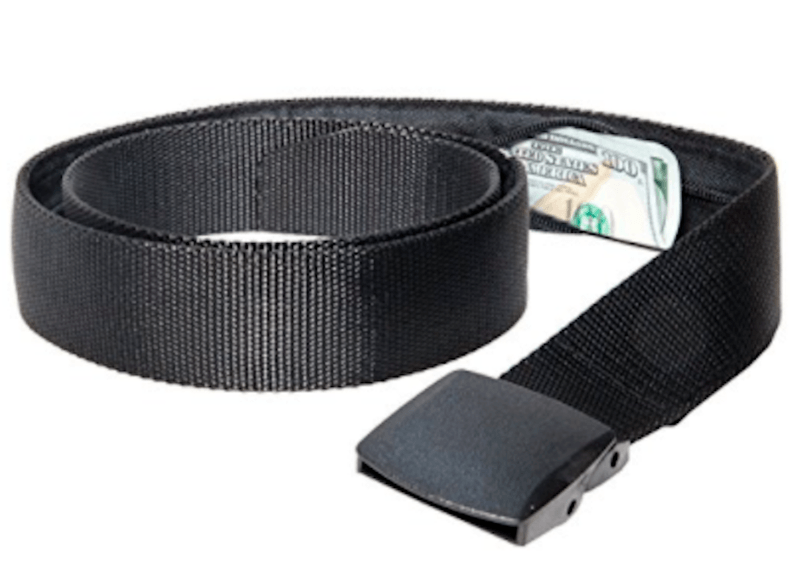 One simple google and you'll be pretty overwhelmed by the amount of choice out there when it comes to money belts. There is a load of different types, often pretty pricey and complete with unnecessary bells and whistles.
The Pacsafe Money Belt is our best bet. It's affordable, it looks and acts like a belt, and it's sturdy – what more could you ask for out of a money belt!
All you have to do to keep your money safe in Lisbon is to take a section of your cash and stash it away in the hidden zip pocket on the Pacsafe Money Belt. Once you've done this, you're always going to have that money – to pay for things, obviously, but also as a little bit of money to fall back on if you lose your bank cards or your wallet goes missing somewhere along the line. It's a total no-brainer!
If you need a little more room for your passport and other travel valuables, have a look at a full-size money belt that tucks under your clothes instead.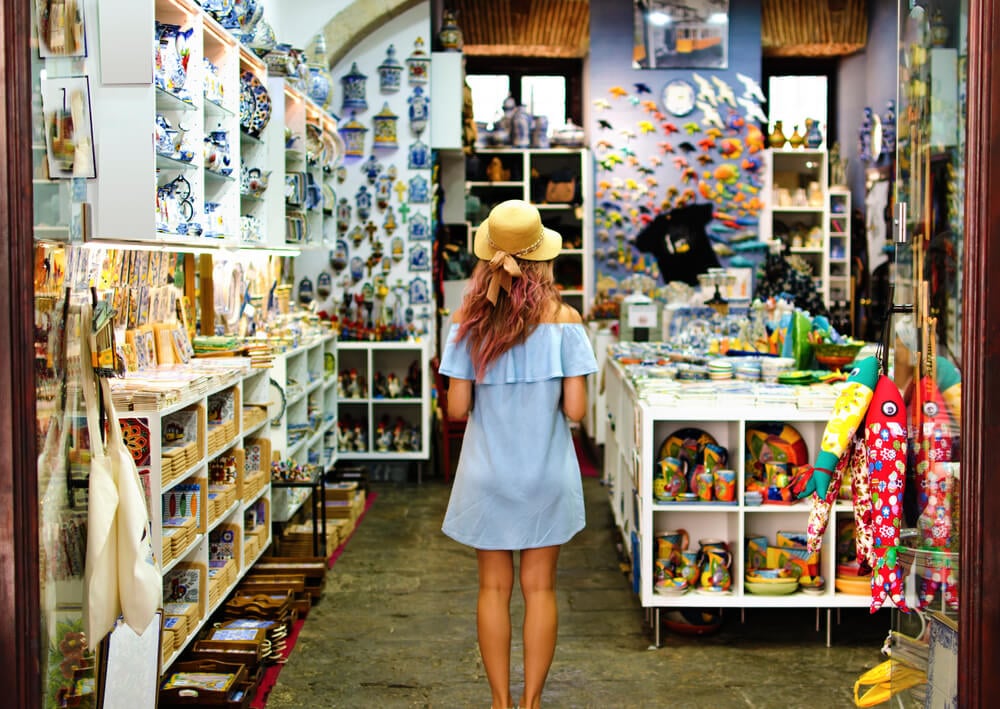 Solo travel is an awesome way to see the world. You get to stick to your own itinerary and to meet cool people along the way and get to challenge yourself.
Lots of people go backpacking in Lisbon, which makes it a great place to be a solo traveler. Even a large portion of older solo independent travellers who come here, too. It's cool, but to make sure you have the best time we've got some tips!
Don't worry about going out by yourself. Lisbon isn't a lonely city. Restaurants often boast big, communal tables where you can get a place and maybe get chatting to whoever's sitting next to you. The same goes for pestiscos (which is basically Portuguese tapas) bars.
Attend Couchsurfing's weekly meet up on Wednesdays in the city to meet new people. Even if the idea of Couchsurfing literally gives you nightmares, you can still go and meet some friendly people who happen to be in this fun city at the same time as you.
Book yourself into a good hostel with good reviews. Make sure it's for you though, you won't be stuck in a party hostel you don't want to be staying at here; there are a whole bunch of different hostels to choose from, boutique-y, chilled, sociable, party-oriented.
Keep your eyes peeled for what people around you are doing. There's no one to watch your back when you're travelling around the metro system and tourist areas of Lisbon. Also, keep your stuff very close to you. A money belt, like we said, is definitely a good idea.
Be aware of what you're wearing and how you're going to look to a potential pickpocket. Do you look like someone that doesn't have a clue how the city works, i.e. an easy target? Look at how the locals are dressed, how they're acting, and try to follow suit. You don't have to literally copy people, but try to blend in and you'll most likely avoid petty crime.
Don't get absolutely wasted. That means you'll just have less of your common sense to help get you home, not get into dodgy situations, get aggressive with someone, or do something otherwise stupid.
Don't put all your stuff in one place! Use your hostel/guesthouse safe, put cash in a money belt and have different wallets. Don't keep everything in your one travel backpack just because you can. Also, have an emergency credit card in case things go wrong.
Know your emergency numbers and keep them stored in your phone high up. Not fun scrolling through your contacts in an emergency situation.
Ask local people what you should be doing in Lisbon. The staff where I stayed at LX Factory Lisbon Hostel were the best for local recommendations. But wherever you're staying ask about hidden gems and areas and scams to avoid.
Travel light. Traipsing around a city with more than one bag, even just one heavy bag, is not fun at all. You're going to stick out more as a tourist this way, too, so keep it simple.
Portugal is an awesome place for a solo travel adventure. It's full of friendly locals and backpackers who are doing what you're doing, meaning plenty of opportunities to meet and mingle with some cool, like-minded people. However, not everyone is friendly – some people will be after your cash. So use your street smarts and remember our tips to stay safe in Lisbon!
Is Lisbon safe for solo female travellers?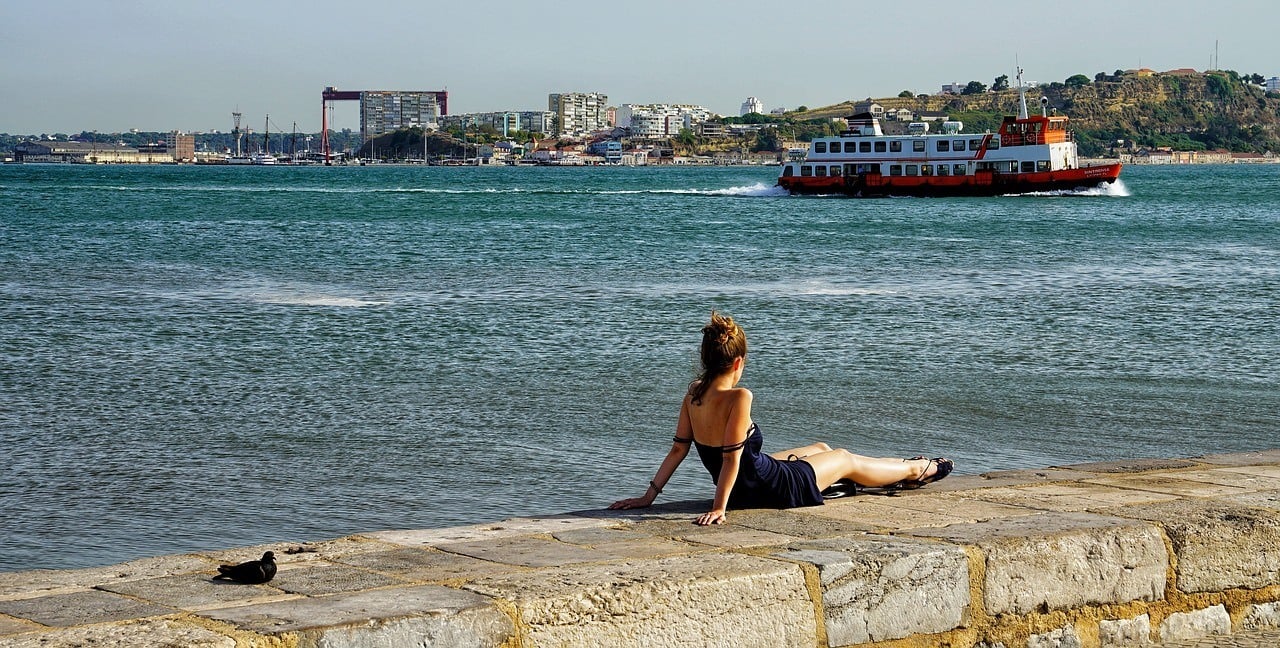 There may be some issues going on with pickpocketing in Lisbon, but honestly: it's not really something you should be worrying about too much. Lisbon is a great destination for solo female travellers – and super safe, too. You should feel very welcomed in this fun city.
In fact, it could work very well as a first time trip by yourself – Lisbon is that safe for solo female travellers! And it comes with other female travellers to meet, too! Even so, common sense still applies. And to help you, even more, we've got a few travel tips for you.
Book yourself an awesome hostel. You're going to want to read reviews by fellow solo female travellers to see what the hostel is really like for women by themselves and where is the best area to stay in Lisbon as a solo female. If it all seems legit, book away! And if you want a more female-focused experience, book yourself into a hostel that comes complete with its own female-only dorms. This way you get to meet likeminded people doing what you're doing.
Join a tour or do something like a bar crawl or food-tasting experience – even just something organised by the hostel you're staying at. It'll help you get to grips with the city, helping you to find your way around a bit better, plus you'll get to meet people and learn about the city from locals.
Don't go too crazy when you go out. Like we said, getting drunk is fun – getting too drunk is not fun and will put you at risk. As we also mentioned earlier, buying your own drinks is highly advisable and once you do have a drink, don't let it out of your sight. Though not highly common, drink spiking can happen.
Don't tell strangers where you're staying. Even if they seem nice, it's better to be safe than sorry. Likewise, if someone is asking too many personal questions – local or fellow traveller just lie or remove yourself from the situation.
Going walking around certain parts of the city at night isn't a smart move. Similarly, quiet alleyways and deserted streets after dark aren't a good idea, either. Beaches at night can be sketchy so it's best to avoid.
Hire yourself a guide if you do feel overwhelmed. These aren't actually going to be mad expensive and it will help you get involved in the city. After a few days, you'll probably be well enough acquainted with it all that you can step out by yourself.
Dress like locals. When it comes to what to wear in Lisbon, remember: it's a pretty cosmopolitan city. Things here are pretty casual and women tend to just wear whatever they want. Don't forget the dress code for a church or cathedral though: covering up your shoulders and legs is probably a good idea. At the end of the day, look at what other women are wearing, try to follow suit.
Keep in touch with your friends and family back home. Just because you are on a solo travel trip of a lifetime, doesn't mean you should be going off the grid. People want to hear from you and you probably want to chat with them, too. It helps you keep grounded and helps keep away the 'solo travel blues', which definitely can happen after a few weeks by yourself.
So there you have it. The only things you will need to worry about that are specific to Lisbon itself are the pickpockets and petty theft that occurs around the big tourist areas and on the metro. Other than that, it's honestly not as sketchy at all as some other European cities.
Here you'll get to enjoy the 300 days of sunshine, the relaxed atmosphere, the friendly people, the many museums and beautiful old buildings, the lively bars, the backpacker scene – all of it will be yours for the taking and no one else will be there to kill your vibe!
However, just because Lisbon is pretty safe overall, doesn't mean you should be walking around like it's a theme park where nothing can wrong. It still pays to use your common sense, use your travel smarts, and keep our handy tips in mind to have a safe trip!
Is Lisbon safe to travel for families?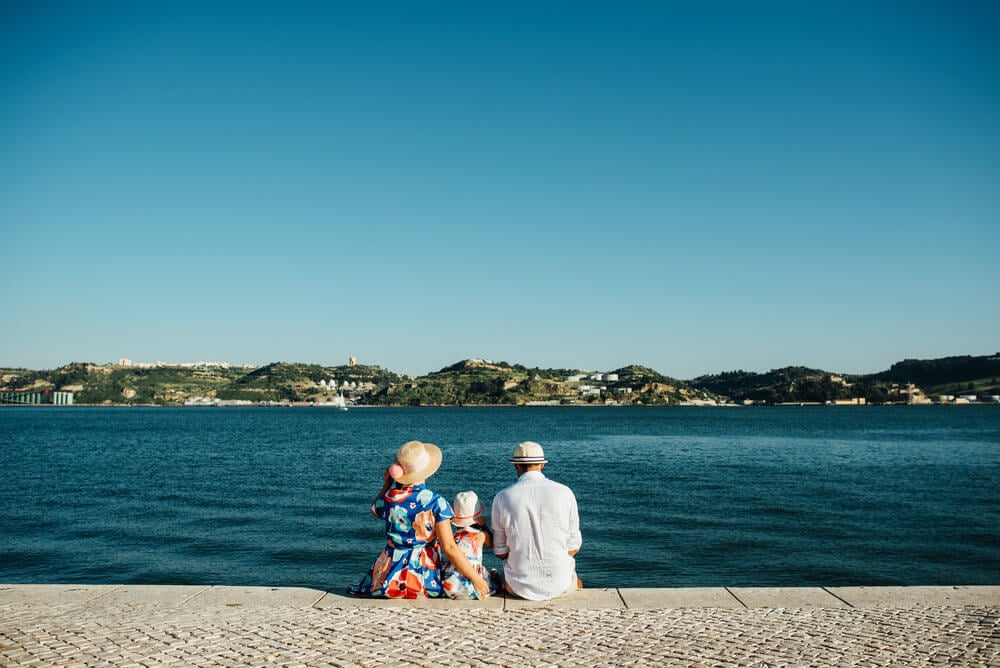 Absolutely. Lisbon is safe to travel for families and tons of fun too!
This city, like the rest of Portugal, is child-friendly and it's totally normal to see kids playing out on the street and in parks till late. It's definitely just got that kind of laid back vibe that makes it a relatively chilled place to come for a family holiday. Family is a huge part of Portuguese life and culture – and you'll be able to see that throughout the city.
You will notice from how your family gets treated at hotels, tourist attractions, and restaurants that families matter, making Lisbon feel like a welcoming place to bring your children.
This is also a great city to come with children of all ages. And, yes, whilst a city break isn't going to be that laid back, it's still an awesome place to explore as a family.
In terms of safety, the only thing you really need to worry about is petty crime. As long as you follow our safety tips above, that shouldn't be an issue for you.
Most things for children and babies can be bought at the supermarkets, shops, and pharmacies around the city – and there honestly are a lot of pharmacies.
Another thing is that Lisbon gets hot – there can be some pretty intense sun here. Make sure everybody drinks enough water, stays out the sun at midday, wears plenty of sunscreens and covers up with sun hats and things like that.
You might want to think twice about bringing a pushchair. It's a very hilly city and the cobbled lanes aren't exactly the best surface for those small wheels.
Aside from that, it's a super family-friendly place to come on a trip
Is it safe to drive in Lisbon?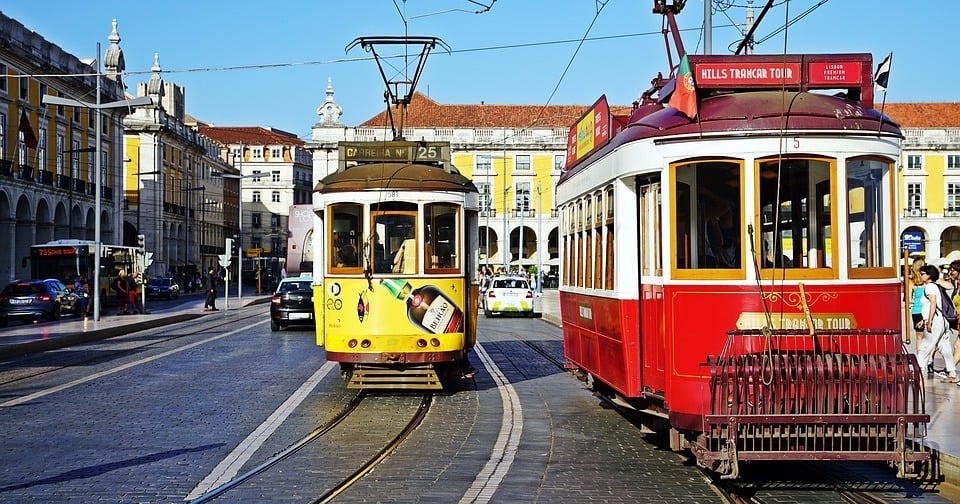 It's safe to drive in Lisbon. You can definitely drive in Lisbon, but should you?
We're saying, it's not really worth it. The public transport is excellent whilst the traffic is terrible.
Road deaths in Portugal are higher than in countries like the UK, so there's that to bear in mind (it's statistically less safe). In 2017 there were 510 fatalities on the roads in Portugal.
There's the general thing of having to navigate old roads in a city you've never been to before, which can be a headache. This includes a whole load of one-way streets, maniacal driving from the locals, and trams to not get in the way of.
Also, parking is mental. There are 200,000 spaces for 600,000 cars in the city. Parking regulations can be baffling, often only in Portuguese – not to mention that it's expensive to do so.
Theft from cars is an issue to consider as it does happen. Leaving anything valuable on display, or anything on display at all, is really not something you should be doing.
We would say that it's safe to drive to Lisbon for a road trip – but driving around cities is never really very fun, and Lisbon is no exception. Instead, you can hop on the tram.
Is Uber safe in Lisbon?
There is Uber in Lisbon and it is safe. It's easy to use and straightforward. All the safety benefits – like paying in-app, having no language problems, tracking your journey, reading drivers' reviews – apply as they would in most countries.
One thing though: prices don't differ greatly between Ubers and taxis. It's not much cheaper. Then again, it is a bit more convenient and a bit less hassle.
Sleep safe! Choose your hotel, hostel or Airbnb ahead of time so you're not last-minute booking a less-secure place.
Read our Neighborhood Guide for our favorite accommodations in Lisbon by area.
Check out our Hostel Guide for the best budget options.
Are taxis safe in Lisbon?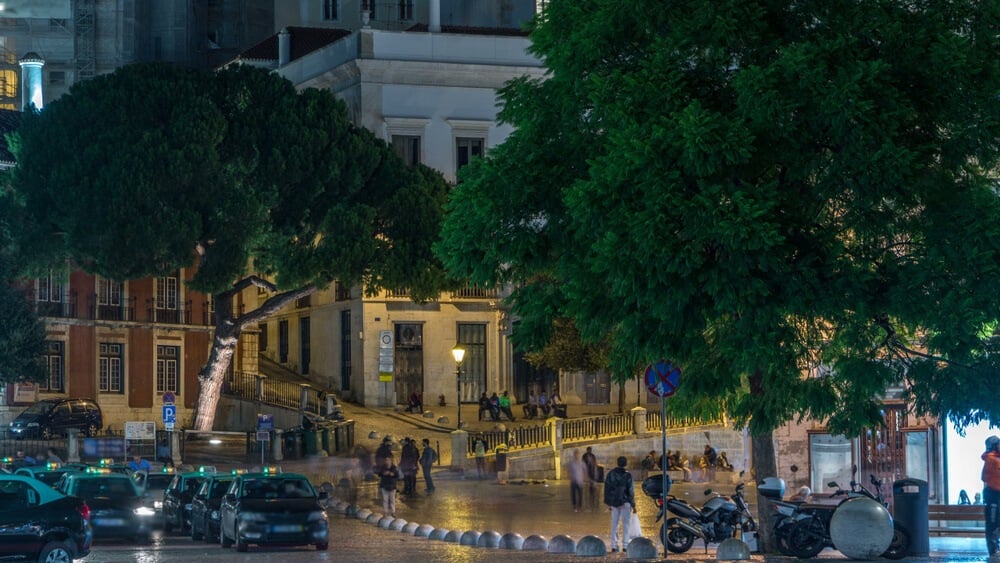 Taxis in Lisbon are actually a pretty good option for getting around the city. There are not too many scams going on with them, they shouldn't rip you off, and it's pretty straightforward to get one. We'd say taxis are safe in Lisbon.
To spot a taxi, look for the black and green cars (the older ones will be cream-colored). It's perfectly safe to hail them on the street or to accost one at marked taxi ranks. If the light is off, it's free. The taxi drivers are all registered, so they should have their ID on display somewhere inside the car. You won't have to worry about getting a taxi late at night after a night out – they're usually safe.
Thankfully the taxis are inspected by the government, so the cars themselves should be up to scratch in terms of them being safe and not wrecks on wheels. They tend to use to sat-nav, which is awesome, and if you want to use the meter instead of a flat fare you should ask to have the meter switched on.
A lot of taxi drivers will also speak a little bit of English. Still, it's a good idea to have your hotel's name and address written down so you can show the driver – Portuguese isn't that easy to pronounce!
Don't be surprised with additional add-ons, these are normal – not scams. There's a luggage supplement (around 1.60 Euros), and an extra charge of 80 cents for booking by telephone.
There are also some taxi-hailing apps like MyTaxi and TaxisLisboa. These work like Uber, except for actual taxis.
Overall, the taxis in Lisbon are safe. They may drive a bit crazily sometimes, but they have probably been driving around the streets for years so you shouldn't have to worry about their skills.
Is public transportation in Lisbon safe?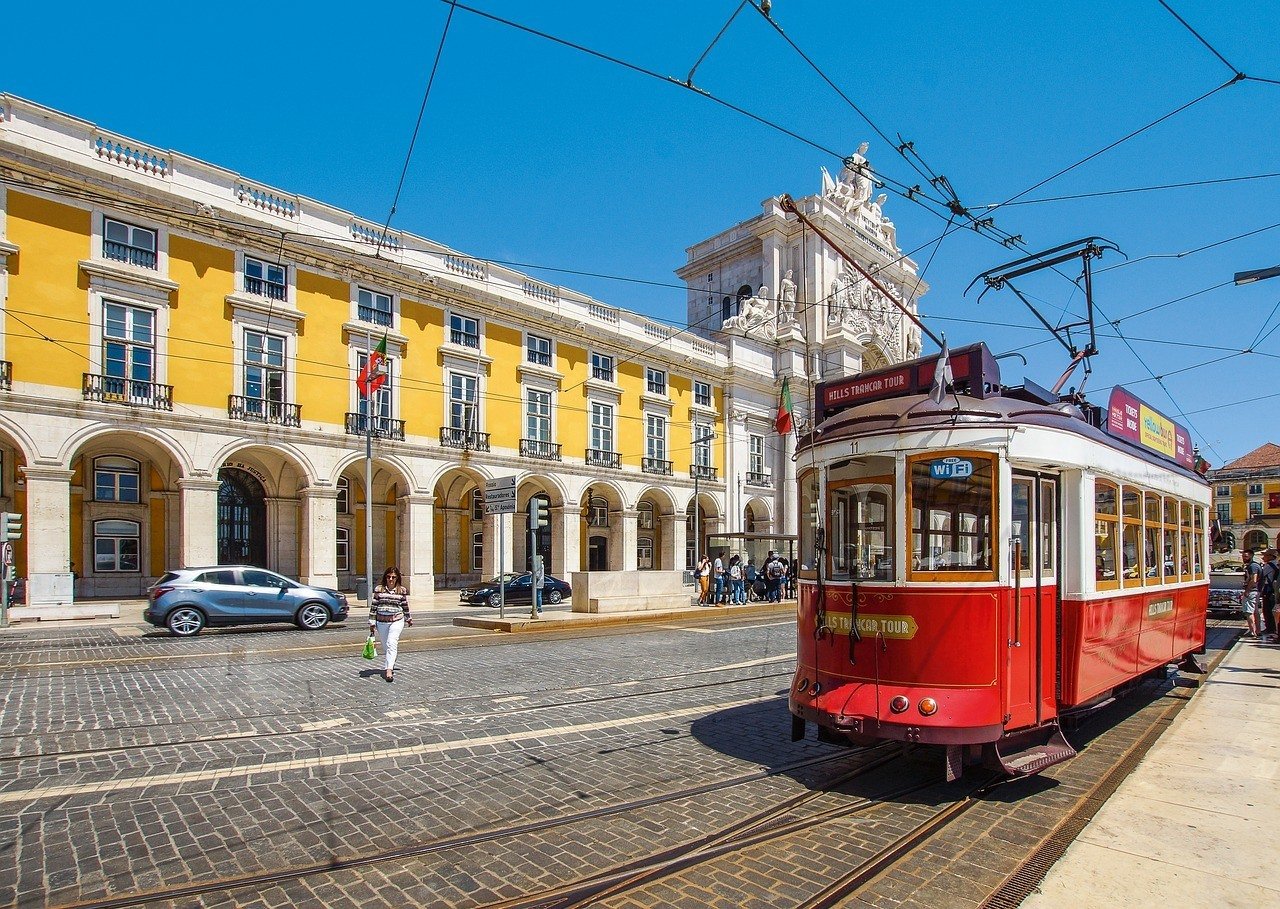 The public transport in Lisbon is actually pretty smooth running. It's pretty punctual and a great way in general of getting around the city. The main concern with all the public transport, though, is pickpocketing. As we've mentioned already, petty crime is a big thing and public transport definitely attracts thieves looking to target unsuspecting tourists, especially on the busier routes. As long as you know this, and use our tips to keep your belongings secure and hide your money, you should be fine.
First of all, there are buses. These go to the airport, connect railway and tram stations, and out into the suburbs, too. The buses usually run from 6 AM to 9 PM, with busier routes running until midnight. Whilst the metro system is a bit limited, the buses pick up where they stop and go further afield.
The metro itself is actually pretty well cared for and a decent way to get around. There are four lines across 56 stations and is open from 6:30 AM till 1 AM. The problem with the metro is not having many places to change lines and a lot of it doesn't run around tourist spots. It's not going to be the most useful for you as a tourist seeing the sights, but most useful for making short journeys.
Be extra wary on the metro of pickpockets – especially when it's busy (rush hour, etc.).
Then there's the tram. A beauty of a way to get around, this old-fashioned method of transport comprises 5 routes and 58 trams. 40 of these are vintage and well worth a ride, just for the ride. It's sort of like a sightseeing thing in itself since you get to see all the beautiful sights of the city as you travel through the city. The best way to do it is to get on early in the morning to beat the crowds (and there will be crowds). It runs from 6 AM till 11 PM.
There are also three funiculars to help you climb up the city's hills. Again, these are pretty charming – they date back to the early 20th century! Also built in response to those pesky hills is the Santa Justa Lift, dating back to 1902. A weird side note: they can carry 20 people up, but only 15 on the way down.
All in all, public transport in Lisbon is safe. The only worry is the safety and security of your cash and valuables, so keep your eyes peeled for pickpockets!
Is the food in Lisbon safe?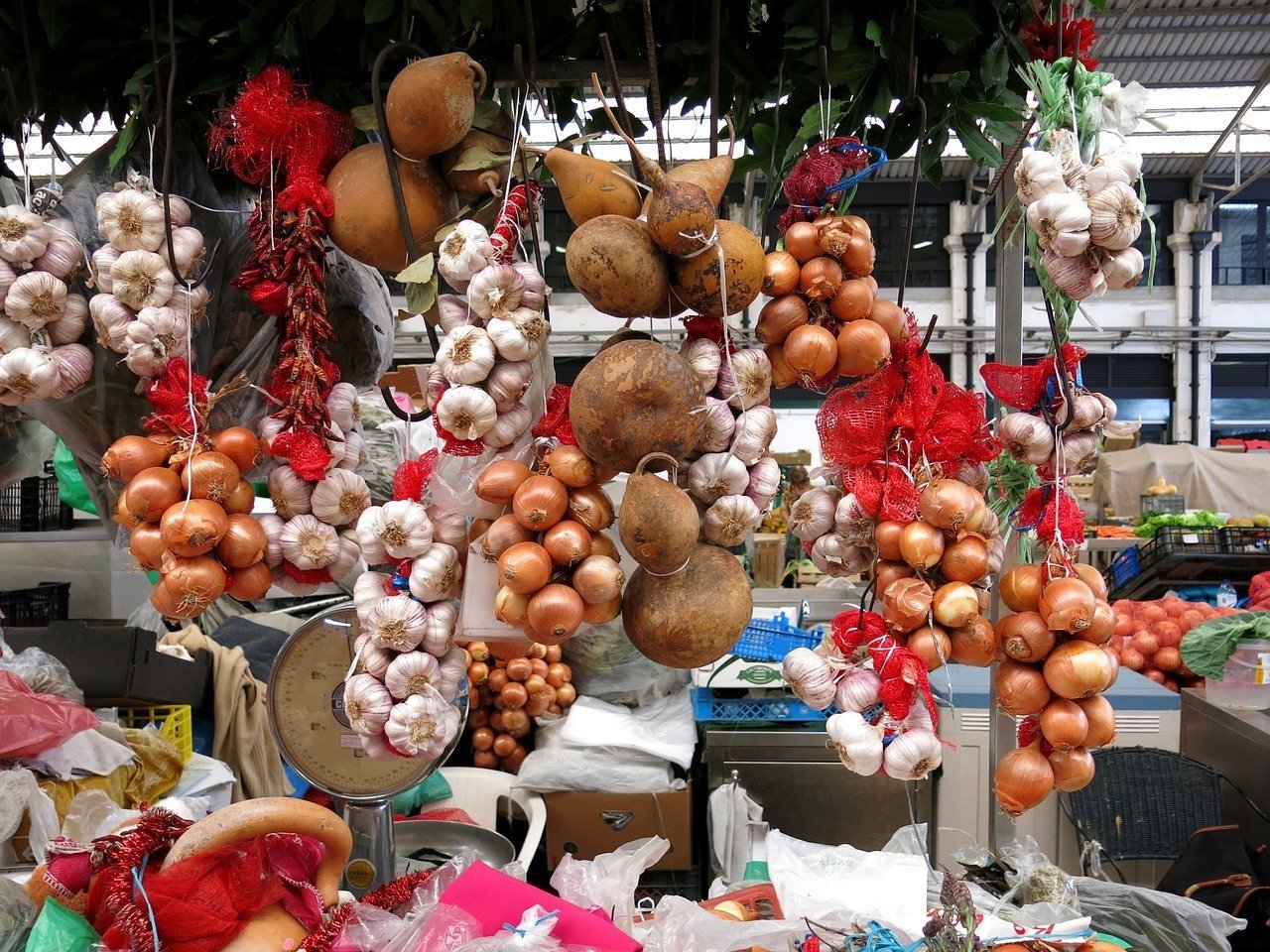 This European capital has some amazing cuisine on offer. Vendors at markets, bars where you'll be served endless plates of pestiscos, cool and creative restaurants – Lisbon has it all. If you like the food at all, you're going to be spoilt for choice in Lisbon.
We're talking bifana sandwich (crunchy roll stuffed with marinated pork), bacalhau (salted fish served with potatoes and eggs) and cakes – including the famous pastel de nata (custard tart). And here are some tips to enjoy this food to the max.
Eat like a local. Go to places that are busy with locals, sit down, enjoy your food. Take a look at what people are eating, say to the waiter 'I want that' and eat it. Enjoy it, you're on holiday!
Take a counter seat, get chatting to a local, enjoy your meal. People in Lisbon sit down to eat meals, be it a lunch, dinner, whatever. Don't grab a sandwich "to go" and walk around munching on it like a fool.
If you do want a quick snack to eat, there are no Tesco meal deals here, instead, it's more like a tascas meal deal. A tasca is a simple, no-frills eatery/cafe where you can grab a decent bite to eat and then head back to whatever it was you were doing before. These usually involve a drink and are a very traditional part of the city. Don't miss out – ask the staff at your hostel where a good one might be.
If there's no one around to ask for a restaurant recommendation, go online. TripAdvisor and Google Maps reviews will tell you what's good, as much foodie Instagram and food blogs will most likely have covered the top foodie experiences in Lisbon.
Go to Belem Palace with streets full of restaurants with outdoor seating. They seem like a good place to eat, of course, but be careful at places like this. Many will be overpriced tourist traps, might not have prices of food/drink included in the menu, and as a result, will charge you whatever they please – which is almost always way too much for the average food you've just consumed. Control your hunger and find something better.
Be wary of seafood. Seafood is plentiful, Lisbon being a coastal town of course. However, if you order some – and you should (if you like seafood and fish and stuff) – just make sure it doesn't taste or smell weird. Getting ill from seafood feels like the worst thing ever – trust us – and can actually be dangerous.
Wash your hands. Above all, do this and at least then it's not going to be you making yourself ill.
Honestly though, the food hygiene standards – like the standard of the food itself – is pretty high in Lisbon. There won't be too much you have to worry about at all. This city is high in tastiness and you will honestly have a field day exploring all the places you can get a bite.
The worst thing you can probably do in Lisbon is to go to a tourist trap restaurant. It won't be that good, you'll get ripped off, you may even get a bad stomach. It's just not worth it. Ask around, read reviews, and only sample the best of Lisbon's food scene!
Can you drink the water in Lisbon?
The water in Lisbon is generally safe.
In older buildings, the pipes might not be up to scratch, so just ask if you're worried.
But to be on the safe side, if you are really, really worried, you can always buy bottled water. If your accommodation has a water filter, then you should bring a refillable bottle and use that instead. Read our in-depth review of the best travel water bottles here if you decide to do so.
Is Lisbon safe to live?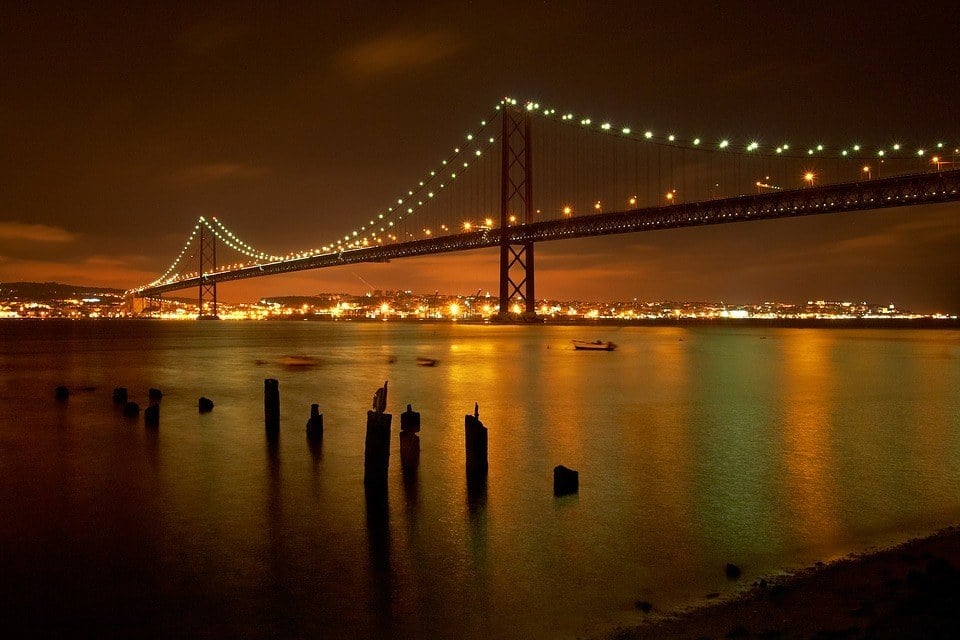 Life in Lisbon is good – and that's why it attracts so many people to live there. People are warm, welcoming and laid-back and the weather is great.
There are obviously some ups and some downs, like anywhere you choose to live in the world. One thing is tourism – with an increase in tourism, comes an increase in people – especially in summer. Prices increase – and even in prices; things may be more expensive in high season. Even rent is becoming more expensive than it once was.
And we've said enough times, but tourists also attract petty thieves.
When it comes to places to live, some neighbourhoods that are safe are Lapa and Santos – quiet, residential neighbourhoods near the centre of Lisbon. These places are also still historical and pretty looking, and come minus the crowds of Barrio Alto.
There are lots of young people and young professionals who live here, especially in Santos. There are also a ton of bars, cafes, and restaurants that have been opening up in the area too, which can only be a good thing.
Quality of life, in general, is good in Lisbon. You'll be living a stone's throw from the beach. You'll have amazing and affordable food on your doorstep. The public transport also won't be costing you loads of money, either.
Some things you might not like would be the traffic and the lack of pedestrianised streets. Tourists can get annoying and make the city super crowded. Getting a package sent from abroad can take months because customs are strict. Income tax is pretty high and VAT is 23% – one of the highest in Europe.
That being said, Lisbon is a bustling urban centre that is very safe to live. If you're thinking of making the move, we don't blame you!
The Future of the SIM Card is HERE!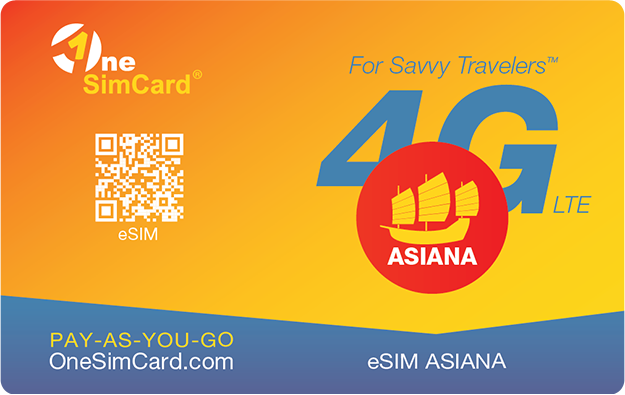 A new country, a new contract, a new piece of plastic – booooring. Instead, buy an eSIM!
An eSIM works just like an app: you buy it, you download it, and BOOM! You're connected. It's just that easy.
Is your phone eSIM ready? Read about how e-Sims work or click below to see one of the top eSIM providers on the market and ditch the plastic.
Buy an eSIM!
How is healthcare in Lisbon?
Medical care is easily available all over Lisbon, and it's good.
Portugal, in general, has a high standard of healthcare. In fact, the World Health Organisation gave the Portuguese health system 12th place on its international rankings. They've got a National Health Service, but there are also a number of private institutions as well.
Private hospitals are more likely to have English-speaking staff, but the public hospitals you'll find in Lisbon are more than fine.
There are also walk-in clinics where you can see a doctor after waiting – without making an appointment and hospitals with emergency rooms.
If you're from the EU, good news: all you need to do is to show your EHIC (the European Health Insurance Card) at public clinics and hospitals and you'll get treatment for free.
People outside the EU need to expect to pay around $100 for a consultation. So yes: you're going to want to make sure you've got good travel insurance that covers things like an emergency flight back home – that sort of thing.
There are a plethora of good pharmacies scattered around Lisbon and are the places to go if you've just got a minor complaint, such as an upset stomach. One particular chain of pharmacies in the centre is Farmacia Estacio – an English-speaking pharmacy. These are open between 9 AM and 7 PM (some close for lunch) and you'll be able to spot them from the illuminated green cross.
If the pharmacy you've stumbled across is closed, most likely there will be a piece of paper posted on the door. This will tell you where the nearest open pharmacy is located, which is always helpful. If you need to know where the nearest place for medical care is, ask the staff at your hostel or hotel.
Aside from that, you won't really have anything to worry about in Lisbon. It's a modern European city with healthcare to match.
FAQ about Staying Safe in Lisbon
Here are some quick answers to common questions about safety in Lisbon.
Final thoughts on the safety of Lisbon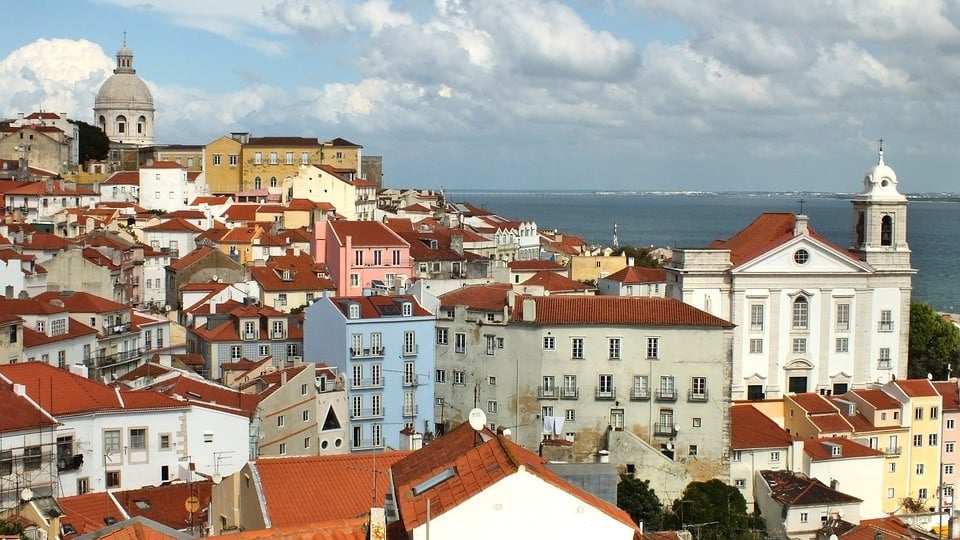 When it comes to Lisbon, the first thing to think about is the country it's actually the capital of Portugal. This is quite literally one of the safest countries in Europe, statistically, and is also statistically one of the most "peaceful" countries in the entire world. Obviously, this does not mean that everything is going to be 100% safe and peaceful 100% of the time, but it definitely makes a difference to your trip.
In Lisbon, you won't have to worry about violent crime and dodgy scams, sketchy taxi drivers, all the usual kind of stuff you might have to worry about in other European capital cities. The conclusion is this: Lisbon is safe. It's not only safe but safer than many other cities on the planet.
The only thing you'll be worried about? Pickpockets. They're pretty prevalent and a bit of a problem in Lisbon, but we're not saying it makes the city and less safe, but just more annoying, if nothing else. Blend in, travel smart, keep an eye out, and you'll most likely be fine.
Disclaimer: Safety conditions change all over the world on a daily basis. We do our best to advise but this info may already be out of date. Do your own research. Enjoy your travels!
---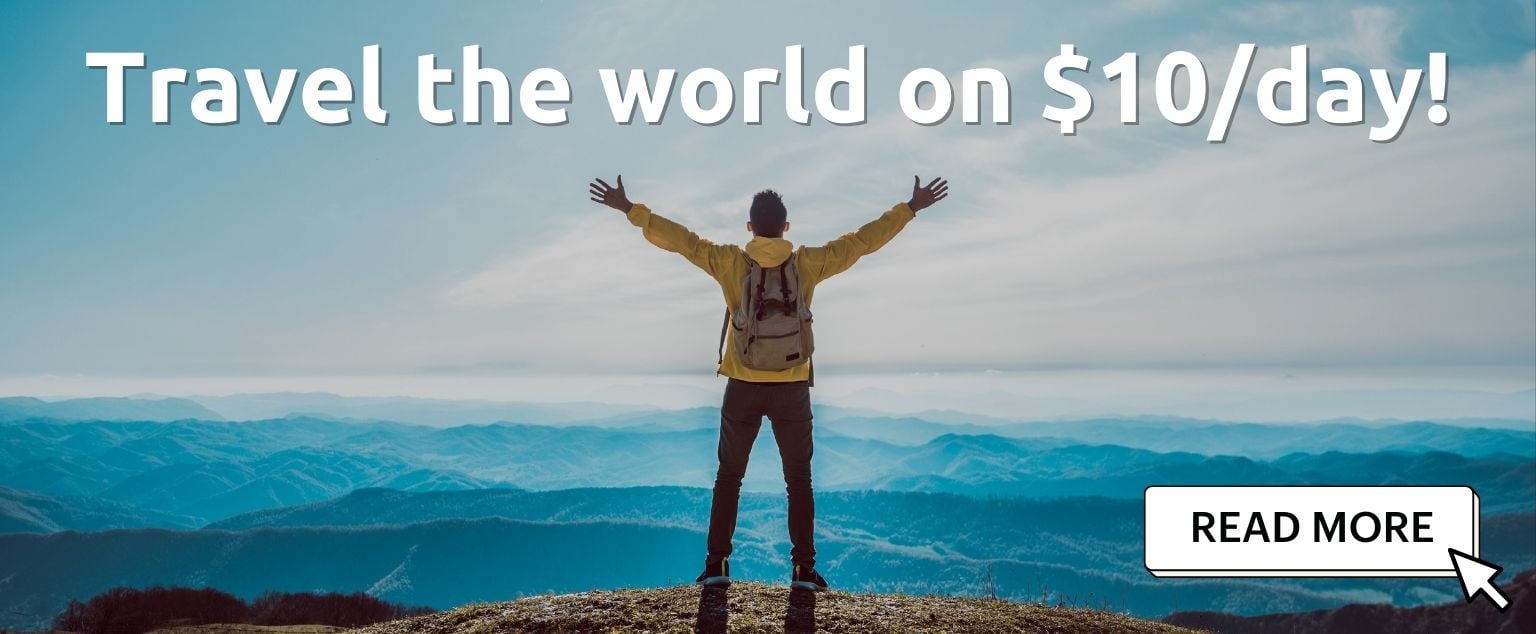 And for transparency's sake, please know that some of the links in our content are affiliate links. That means that if you book your accommodation, buy your gear, or sort your insurance through our link, we earn a small commission (at no extra cost to you). That said, we only link to the gear we trust and never recommend services we don't believe are up to scratch. Again, thank you!