Lisbon is the largest city and capital of Portugal. It's an amazing charismatically alive city with pastel-colored buildings and stunning detailed heritage all around. Spending a weekend in Lisbon is the perfect way to combine adventure with a European city break, and there is so much to discover!
Lisbon is one of the oldest cities in Europe and its old-school charm tells tales of its heritage and cultural history. Lisbon also boasts some incredible restaurants and cafes, making it the perfect weekend destination for foodies and wine lovers!
Come and discover the mosaic streets, quaint music venues and the scatterlings of incredible heritage all around the city. There is so much to do to fill up 36 hours in Lisbon that it can be daunting planning a weekend trip without missing out on all the good stuff. We have compiled this Lisbon city guide to help you in planning your weekend trip to the gorgeous, hilly, colorful city so that you can have the perfect European weekend getaway!

Unlock Our GREATEST Travel Secrets!
Sign up for our newsletter and get the best travel tips delivered right to your inbox.
Insider Tips for an AMAZING Weekend in Lisbon
With so much to do and so little time, we get that planning your weekend in Lisbon would be a bit easier with a touch of insider perspective! Here are all the best tips for your trip.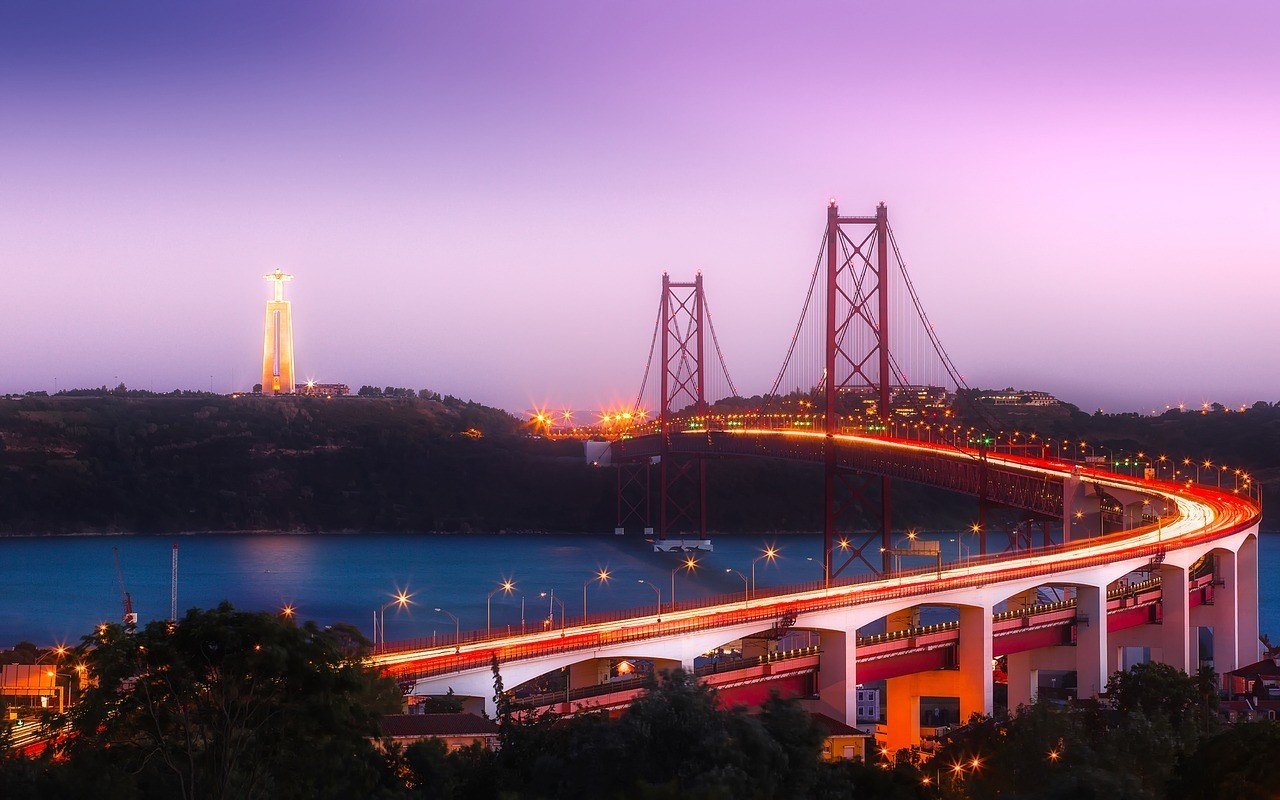 Read more about our favorite hostels in our guide to the BEST hostels in Lisbon. Find the perfect accommodation for you!
Know where to stay in Lisbon
We understand that the most important part of planning a trip with limited timing is to be in the best area in Lisbon with the most accessible transport, and surroundings to make your short time in Lisbon all the more worthwhile!
We've taken the time to save you time by finding the most centrally located and best value accommodation in Lisbon.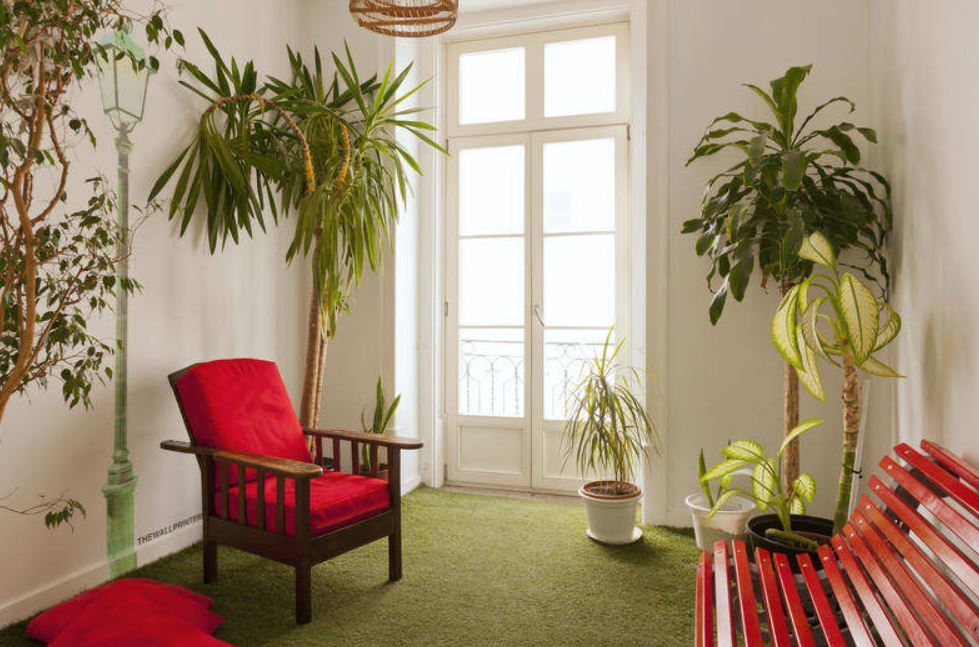 Light and airy rooms
Luxurious and spacious chill-out areas
Perfect central location
This hostel is decorated by local artists to reflect different elements of Lisbon's rich culture and offers a cosy and relaxing place to unwind after a long day of exploring! The central location with easy access to public transport makes this hostel a great base for your 36 or 48 hours in Lisbon.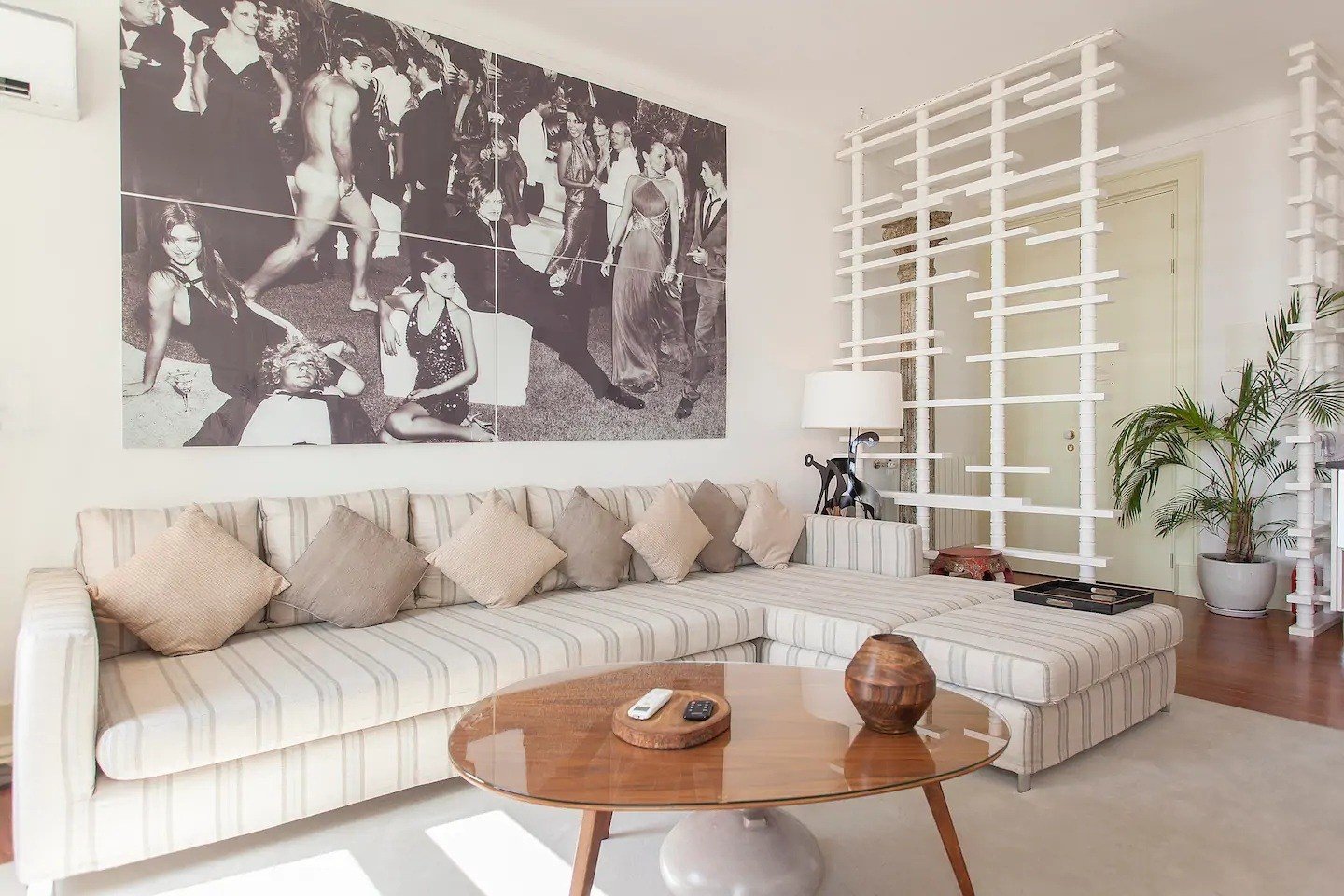 If you're not sure where to stay on your first Lisbon visit, you should check out this Airbnb.
With only the best reviews, the apartment is beautifully furnished, in the best location possible and has all of the amenities you'll need.You can truly call this place a home!
The main metro station is only a short walk away. Cute cafes, local restaurants and attractions are right around the corner too.
Not available? There are lots of great Airbnbs spread across Lisbon.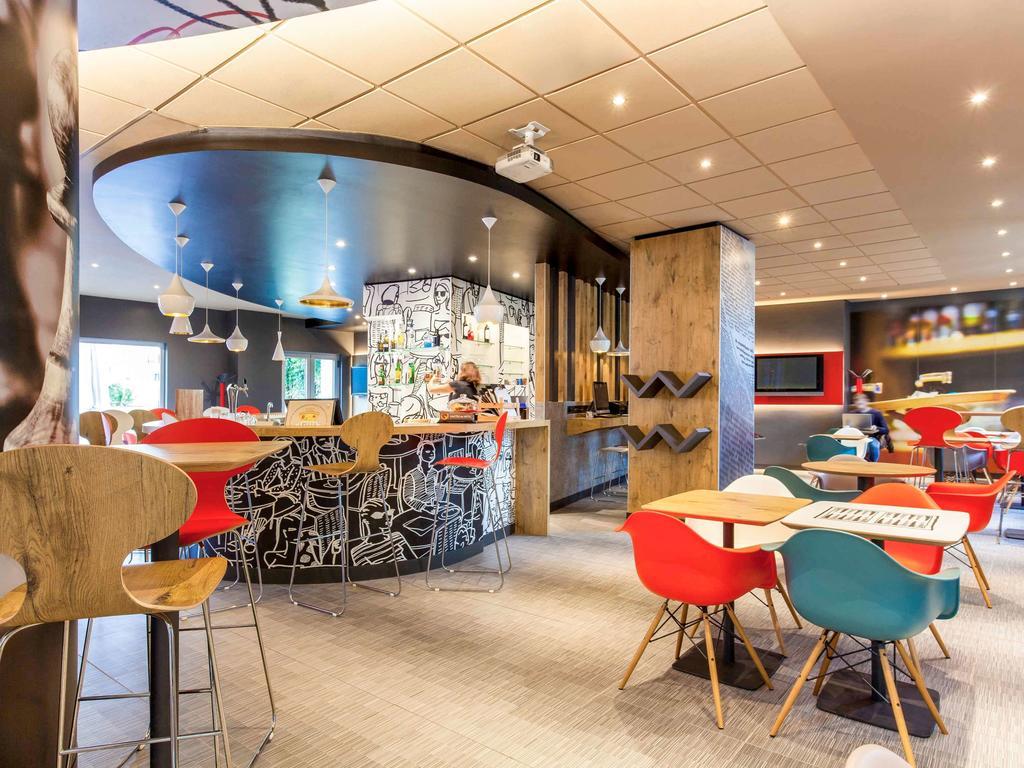 Located in the city center of Lisbon
Ideal for weekend escapes
Air-conditioned and spacious rooms
This awesome and affordable hotel is located right in the heart of Lisbon, an easy 5 km from the airport, 300 m from Praca de Espanha and boasts a lovely terrace area, restaurant, and bar serving snacks 24/7. The perfect home base for your weekend in Lisbon!
Our Favorite Splurge Hotel – Hotel da Baixa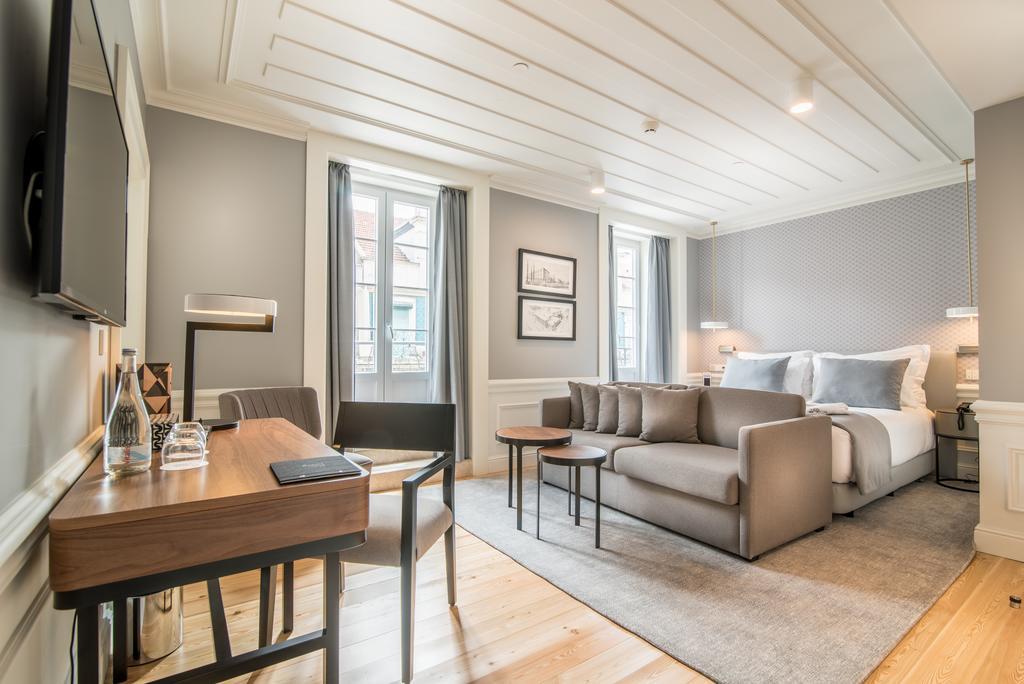 Airport shuttle
Buffet breakfast with vegetarian and gluten-free options
Walking distance to most locations
This hotel has a vibrant and colourful classic facade with modern decor and absolute luxury and comfort for your weekend in Lisbon. Featuring a restaurant and a bar and boasting a prime location in Lisbon!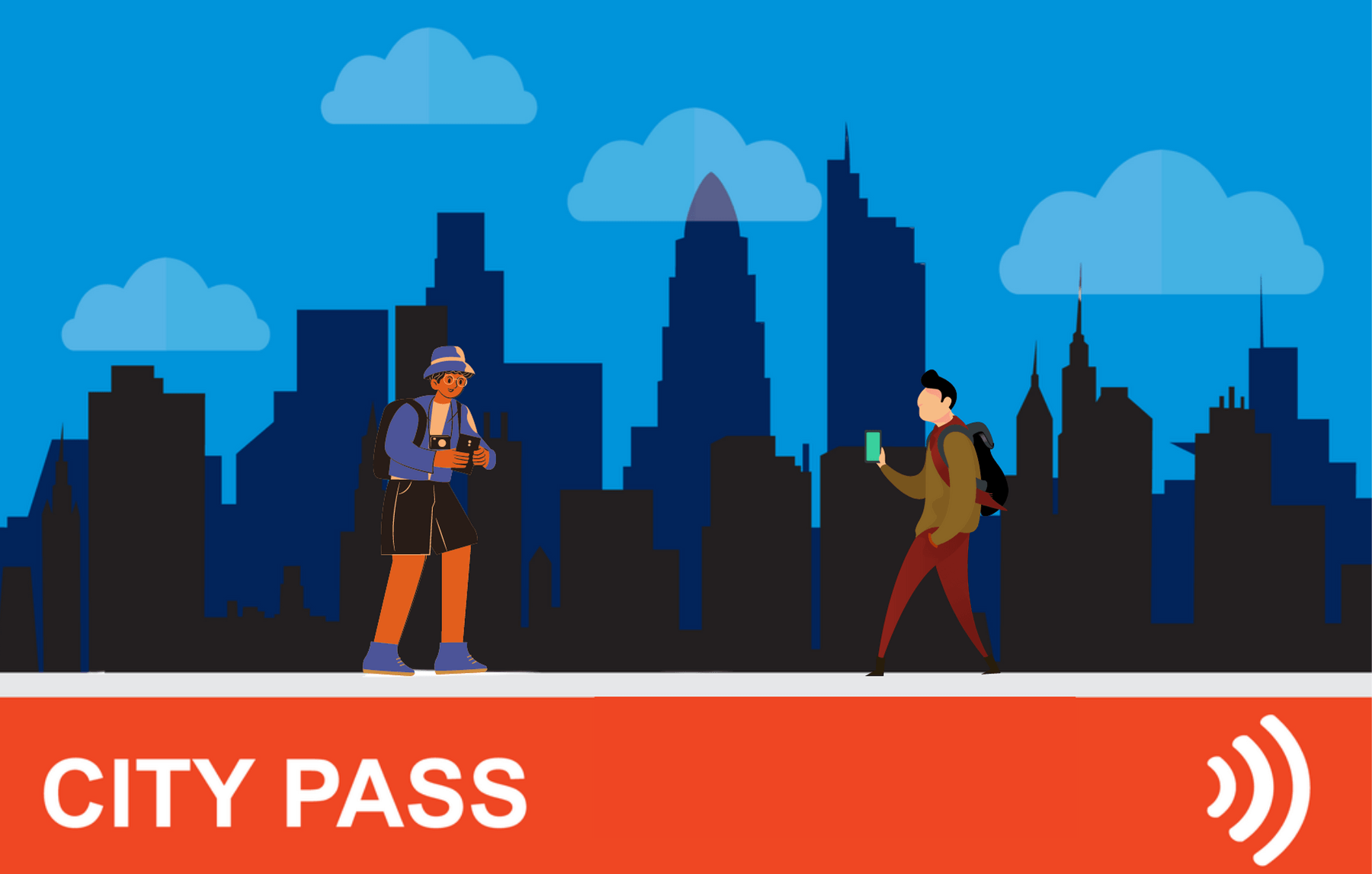 Travelling to Lisbon? Then plan yo' trip the smart way!
With a Lisbon City Pass, you can experience the best of Lisbon at the CHEAPEST prices. Discounts, attractions, tickets, and even public transport are all standards in any good city pass – be sure invest now and save them $$$ when you arrive!
Buy Your Pass NOW!
Know How to Get Around in Lisbon
Of course, you'll want to see the best of Lisbon in the quickest and most efficient way when exploring with limited time. Luckily, there are multiple ways of getting around Lisbon to discover the most interesting sights and landmarks whilst staying in this hilly Capital of Portugal!
The favourite mode of transport amongst tourists around Lisbon is the Tram. Lisbon has two tram types and 6 tram routes that pass most of Lisbon's tourist attractions. The vintage tram no. 28 is a tourist attraction in itself and passes most of Lisbon's most picturesque areas, and is a great sightseeing option if you only have 24 hours in Lisbon.
The second most convenient mode of transport is the train. These are very easily accessible from all central locations and are reasonable, punctual and clean! You can count on the train line to visit any major towns and villages in Lisbon. If you do get time to take any of the Lisbon day trips on offer then they are the ideal way to get there.
The third form of transport in Lisbon is buses. These are much faster and offer more diversity than the trams, and are also cheaper and more efficient. You can also buy multiple-day tickets which make them the perfect option when spending a weekend in Lisbon!
Another method of getting around Lisbon is by taxi. Taxis in Lisbon are inexpensive when compared to other European capitals! If you are out late at night, taxis are probably the best option to return to your hotel. They run taximeters and generally take cash payments, but alternatives can also be arranged.
The next mode of transport in Lisbon is by bicycle. This is great for active travellers who would love the freedom of exploring by bike. The hilly terrain can pose a challenge to those who aren't very fit, but the cycle paths are pleasant and rewarding, with constantly changing landscapes to explore with a Lisbon guide in hand!
The ferry is a popular way to get across the river Tejo that divides the city. This makes getting from one side to the other much quicker and more convenient and allows you to experience Lisbon from a new perspective.
For the less accessible parts of Lisbon, there are funiculars to get to some of the historical parts of the city that would otherwise have not been possible. These national treasures will elevate you up hilly terrains to explore popular tourist landmarks and activities!
The Viva Lisboa card allows travellers unlimited use of the Lisbon transport options such as the tram, metro, bus, and funiculars in the city centre! These can be purchased with multiple options like a 24-hour pass.
Last but not least, walking is a wonderful way of exploring on a weekend in Lisbon. Most of the landmarks and tourist attractions in the city centre are easily reachable on foot and allow you to really experience Lisbon's little hidden gems that you may find along the way, as well as having the freedom to stop and take photographs of the incredible heritage buildings and architecture along the way.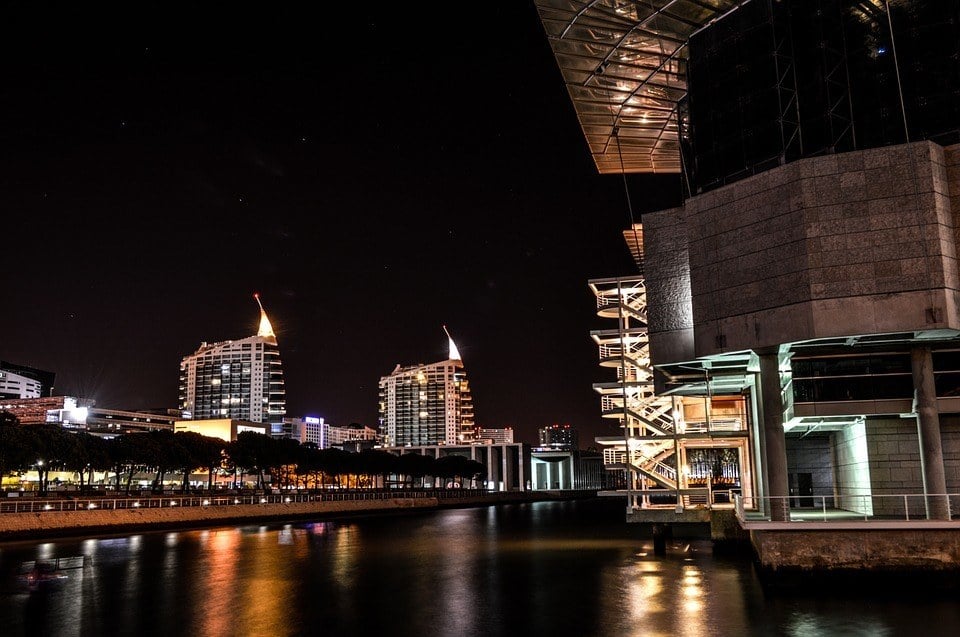 Lisbon has a rich and diverse nightlife, whether you're after a cocktail alongside the river, or would like to spend some of your 36 hours in Lisbon dancing the night away. The city is also home to some of the most popular festivals in Portugal!
Note that Lisbon's nightlife only really starts after midnight, so keep in mind that you may want to have a lie-in the next day! Many restaurants only open after 7 pm, and bars are packed until well after midnight, with clubs only filling up from about 2 am.
Cais do Sodré
The nightlife of this area is centered around Pink street, named after the pink colored pavement
There are numerous underground and trendy bars around the area
The banging nightlife of Pink street starts very late!
Cais do Sodre is a cool and trendy district of Lisbon, with many shops, cafes, and bars. Be sure to visit Lust in Rio, home to a sushi restaurant on the first floor, and an outside and ground floor space that pumps with party-goers and different DJs from midnight to 6 am. This is just one of the reasons Lisbon ranks as one of the best party cities in the world!
Another must in the Cais do Sodre district is the Music Box. This popular hybridized bar/concert hall/nightclub hosts a variety of DJs and live music, and is definitely worth checking out!
Santos
Trendy bars and clubs that have been converted from old warehouses, breathing new life into the area
Amazing views on the riverbank
A large variety of musical atmospheres and dancefloors
Santos is located on the docks and in the district around Avenida 24 de Julho. Here you'll find a variety of music to dance until the sun comes up. K Urban Beach is one of the leading nightspots right on the riverbank that comprises a bar, restaurant and a variety of dancefloors!
Bairro Alto
The picturesque quarter from the 1500s, home to many artists and writers
This area has a multitude of bars and Fado houses to dance all night long
People of all backgrounds spend their weekends bar-hopping the cobblestoned lanes
Bairro Alto is one of Lisbon's most vibrant nightlife quarters, where behind the colourful and graffiti ladened facades, you'll find diverse crowds, quirky bars and Fado music creating a warm vibe on the streets. Check out Park, which is a popular rooftop bar with incredible views and a DJ-driven soundtrack of jazz, soul, and funk!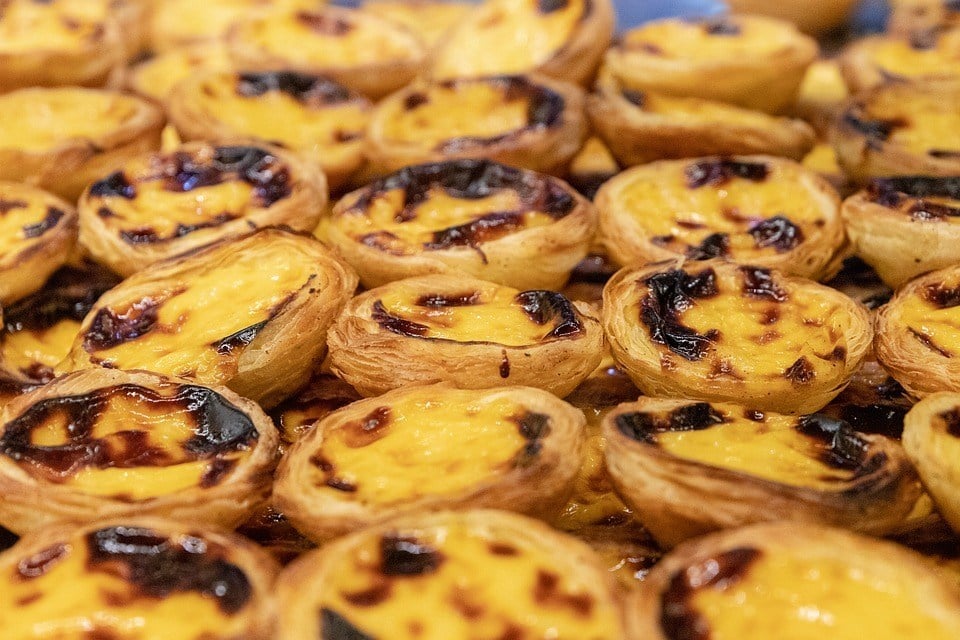 Lisbon is fast becoming a popular foodie destination. As the home of the Pastel de Nata, they are found all over the city and are completely worth the visit!
Lisbon is also home to one of the world's largest food markets, where you are able to try all sorts of Portuguese dishes and delicacies. Here's our pick of the markets and restaurants to find the tastiest food choices in Lisbon:
Best market – The Time Out Market
All the tastiest food and the best in Lisbon under one roof, with the best chefs, restaurants, cultural events and even cooking workshops
First food market in the world where everything has been tried and tested, with no less than 4 or 5 stars!
More than 40 spaces with all the food categories that make Lisbon what it is
Open daily from 10 am until midnight or 2 am. This is the perfect market to taste the best of the city under one roof. You'll find a couple of dozen restaurants each offering unique and delicious Portuguese food options, a bunch of bars and a buzzing cultural vibe with an artsy feel and live music. The Time Out Market is a perfect place to try a bit of everything, from appetizers to mains, to desserts and cocktails, this market is a must for your weekend in Lisbon!
If you'd like to dig deeper into this monstrous market, consider hiring a local Lisboeta food expert!
For a Culinary Immersion – 100 Maneiras
Unique tasting menu offering an immersive experience in authentic Portuguese dining
The irreverent chef works closely with national suppliers to create dishes that are original and unique
Each dish is a voyage through Portuguese flavors
This restaurant is highly recommended by all who have tasted the novelty dishes and experienced the unique combinations of Portuguese flavours by the irreverent chef Ljubomir Stanisic. Be sure to make a booking as tables are limited and you won't want to miss out on this Portuguese fine dining experience during your 36 or 48 hours in Lisbon.
Best Dining Experiences:
Cervejaria Ramiro – Best Seafood Restaurant in Lisbon
Famous seafood restaurant popular with locals and tourists alike
Try the favorite dishes of Amêijoas à Bulhão Pato (clams with coriander sauce) and the Sapateira Recheada (fresh crab meat served in the shell)
Leave space for the prego, the way a seafood meal ends in Portugal
This seafood paradise has been around for ages, and still has the best quality foods and attracts the crowds consistently. You can't visit Lisbon without experiencing a great seafood meal, and this is the ideal place to do just that!
A Cevicheria
A culinary experience and the best ceviche you'll find in Lisbon
Peruvian cooking with a Portuguese edge
Warm service and stunning environment
Come and discover the delicious ceviche options, post delicious complimentary cornbread and butter. We can't recommend this place enough! They don't take reservations so be sure to come early or plan to grab a drink somewhere around the area while you wait for a table, and we promise it's worth the wait!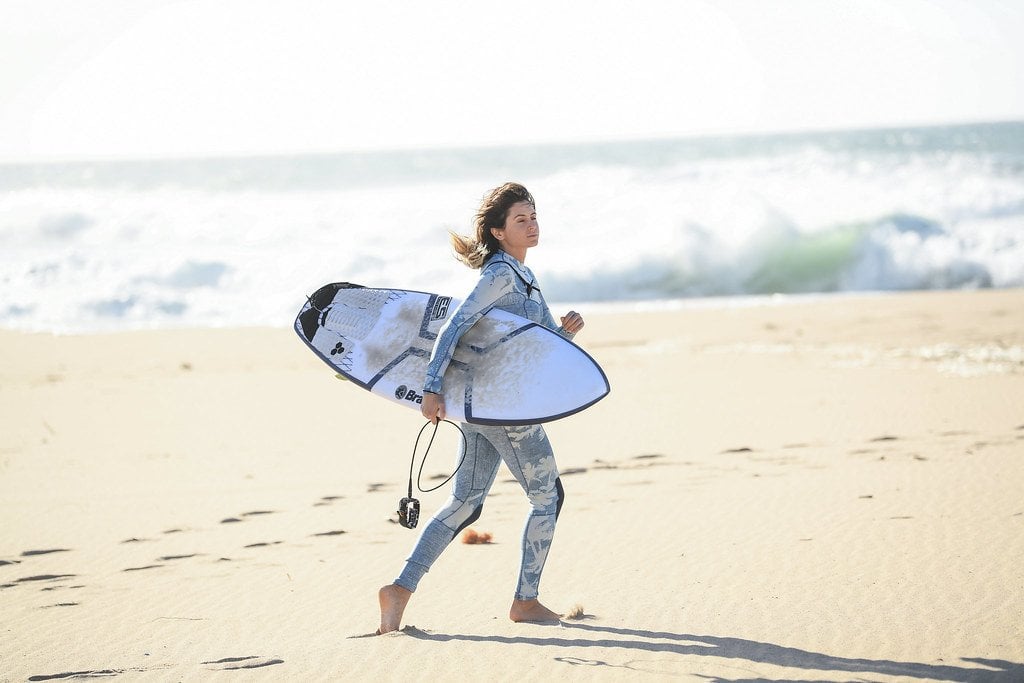 Lisbon is home to many football fans, hosting big games at their stadiums that attract quite a crowd. If watersports are more your thing, there's so much along the golden coastline you can do!
You'll find very few places in Europe as good as Portugal for the surf!
Certain towns around Lisbon are dedicated almost entirely to surfing
The closest is Cascais, an easy 25-minutes from Lisbon
If you're coming to Lisbon and hoping to catch a wave, your best bet is to head to Cascais. This is a protected coast and natural park just 25 minutes from Lisbon that is ideal for surfing.
Get your adrenaline pumping as you get a whole new perspective of the city
See the panoramic ocean views before landing on the golden sands of the coast
Add a thrilling experience to your weekend in Lisbon
Portugal is classified as one of the best places in the world to go paragliding. If you're an adrenaline junkie and would like to see the city from a whole new perspective, then this is the perfect sporting activity for you during your weekend in Lisbon!
Small Pack Problems? 😉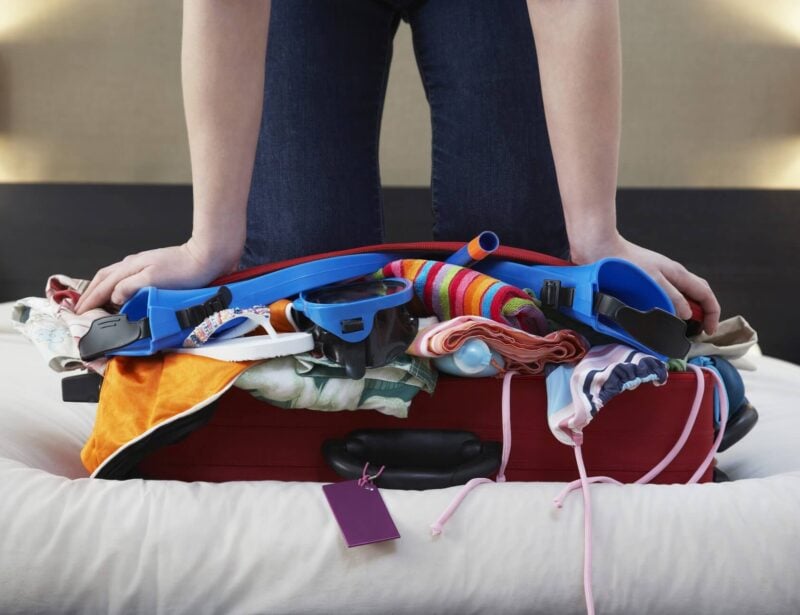 My missus travels with all her clothes in ziplock bags: don't be like my missus. UP YOUR PACKING GAME!
Packing cubes for the globetrotters and compression sacks for the real adventurers – these babies are a traveller's best kept secret. They organise yo' packing and minimise its volume too so you can pack MORE.
Or, y'know… you can stick to ziplock bags.
View Our Fave Cubes
Or Check Out the Sacks!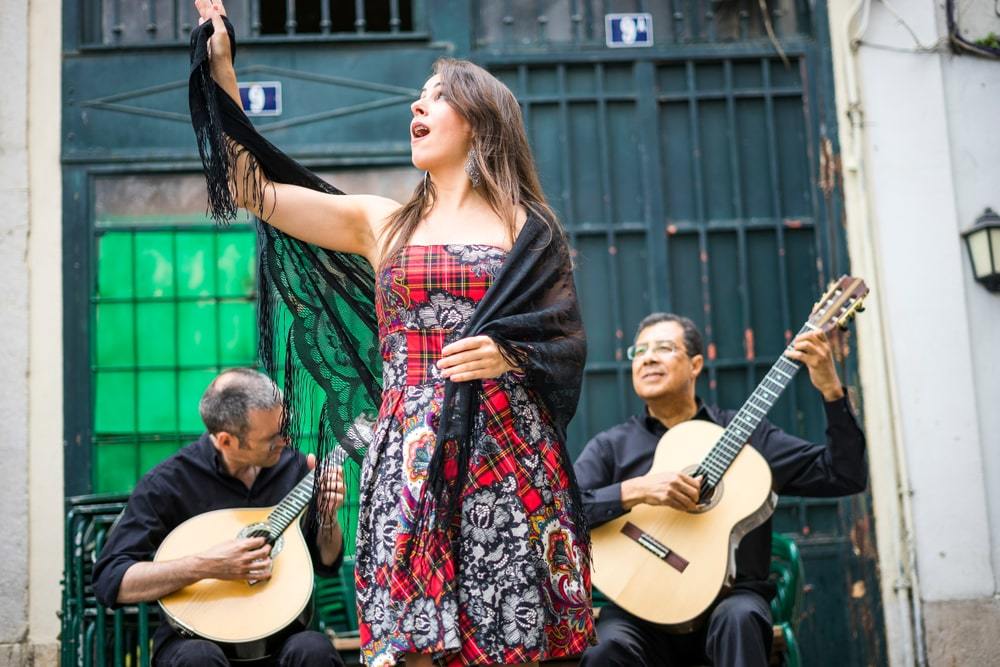 The music, arts and culture scene is big in Lisbon, and there are always concerts and shows that are diverse and interesting. From the theatres to live music venues, you're likely to find some great entertainment in Lisbon.
A must-do! Experience Portugal's own music genre that can be enjoyed over a meal
Get a close-up and intimate perspective of the culture and energy of Fado music
So integral to the Portuguese experience that UNESCO recognizes it as part of the Intangible Cultural Heritage of Humanity!
Fado is a huge part of Portuguese culture, and you're sure to find a place to see a performance by following the music anywhere on the streets of Alfama or Bairro Alta. Choose to enjoy live music with a dining experience or just enjoy the melodies with a drink in hand!
Check out a concert at the Music Box
A popular concert and live music venue in Lisbon
Check out what's on and go see a show at this great venue
The perfect space for a show, and if you're in the mood to party you can stay on longer to catch a DJ set
You can't miss out on visiting the Music Box whilst in Lisbon. There are constantly new shows and concerts going on at this awesome venue!
Head to one of Lisbon's Theatres for a show or some comedy
If you're into theatre, there are a few theatres to choose from in Lisbon
Teatro ABC is great for a show and Teatro de Trinade is great for comedy
Teatro Nacional de Sao Carlos and The Centro Cultural de Belem host excellent ballet, opera and symphony concerts
Check out one of Lisbon's Theatres for what's on during your weekend in Lisbon. With incredible architecture and a variety of excellent shows and performances, you're sure to be blown away at one of Lisbon's great theatres!
Travel with peace of mind. Travel WITH a security belt.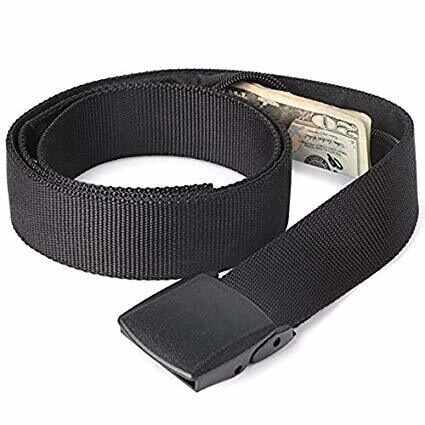 Get your cash stashed with this awesome Pacsafe money belt. It will keep your valuables safe no matter where you go.
It looks exactly like a normal belt except for a SECRET interior pocket perfectly designed to hide a wad of cash or a passport copy. Never get caught with your pants down again! (Unless you want to.)
Hide Yo' Money!
10 Other Awesome Things to do in Lisbon This Weekend
If you're lucky enough to find yourself with more time to explore the beautiful city, then perhaps you'd like to try to add some of these awesome things to your Lisbon itinerary!
The Belem district is full of notable museums and a cultural centre that has a notable collection of paintings and sculptures from artists like Pablo Picasso, Andy Warhol and Jackson Pollock! The Museo da Marinha features the history and popular dominance of Portugal in the seas.
Lisbon is rich in culture and diversity and has can make for a great informative day exploring the museums and discovering the past of the capital of Portugal. It's also home to the famous Rhinoceros Belem Tower.
Discover the breathtaking views from the Castelo de Sao Jorge, with architectural wonders all around and an incredible view of the city! Take pictures of the longest bridge in Europe, the "Ponte Vasco da Gama" which connects the opposite sides of the river Tagus.
#3 – Hit the Beaches
Spend a relaxing day working on your tan, surfing or enjoying the white sands at one of Lisbon's captivating beaches. The two most popular beaches are Praia da Conceição and Praia da Rainha located just 30 minutes away from the capital of Portugal!
#4 – Discover the Awesome Rooftop Bars
Lisbon is a city of rooftop bars, with magnificent views over the capital of Portugal's red roofs and colourful buildings. Check out the incredible views of the Tagus River with a drink in hand, or watch the sun go down over this impressive city with a glass of seriously impressive local wine.
IN A RUSH? THIS IS OUR FAVOURITE HOSTEL IN LISBON!
Football is a religion to the people of Lisbon and one of their most famous teams, Benfica, has a stadium worthy of worship! The massive 64,000+ stadium is an impressive and awe-inspiring sight that just has to be experienced to get some understanding of the love of football in this country. If you're lucky, you might be able to catch a game here and if you're super lucky, it will be the Lisbon derby! This way you'll get to experience the cauldron-like atmosphere first hand. If not, take a tour and get a behind the scenes look.
#6 – Enjoy some Watersports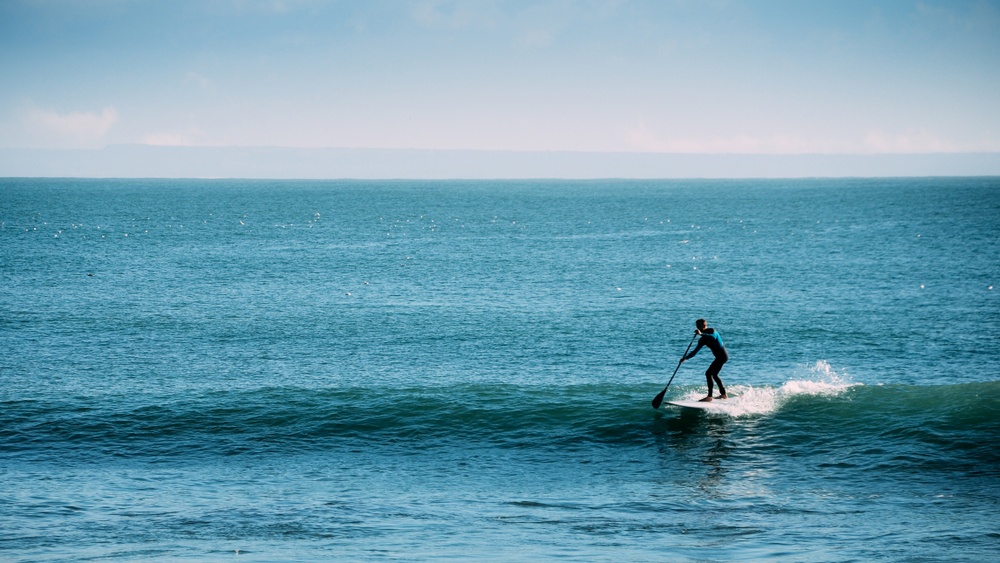 The beautiful shores of Lisbon are a great place to participate in some watersports, like sailing, kayaking or windsurfing. They offer sailing lessons for first-timers or rental equipment for those who are just eager to get in the water and have some fun!
#7 – Go Shopping
Lisbon is a popular place for shopping due to its relatively inexpensive when compared to other capitals in Europe! There are a variety of options to choose from. Head to Bairro Alto if you would like to peruse the antique shops or find modern decorations, trendy clothes and famous Portuguese designs.
Chiado is a great area for elegant old-style cafes and art nouveau jewellery shops in the district of theatres and bookshops! If high-end fashion and well known international brands are what you're after, then head down to Lisbon's main avenue, Avenida da Liberdade.
#8 – Marvel at the Incredible Architecture
Lisbon is rich in amazing architecture no matter where you go. Take a walk along the narrow cobble-stoned pathways to discover Greek boulevards and monuments, particularly in the upper districts.
Take pictures of the colourful 18th-century houses and the medieval maze of the Alfama district overlooked by an ancient castle. The city's rich cultural heritage is eminent everywhere you look and with the magnificent churches and intricate architecture is a photographer's dream!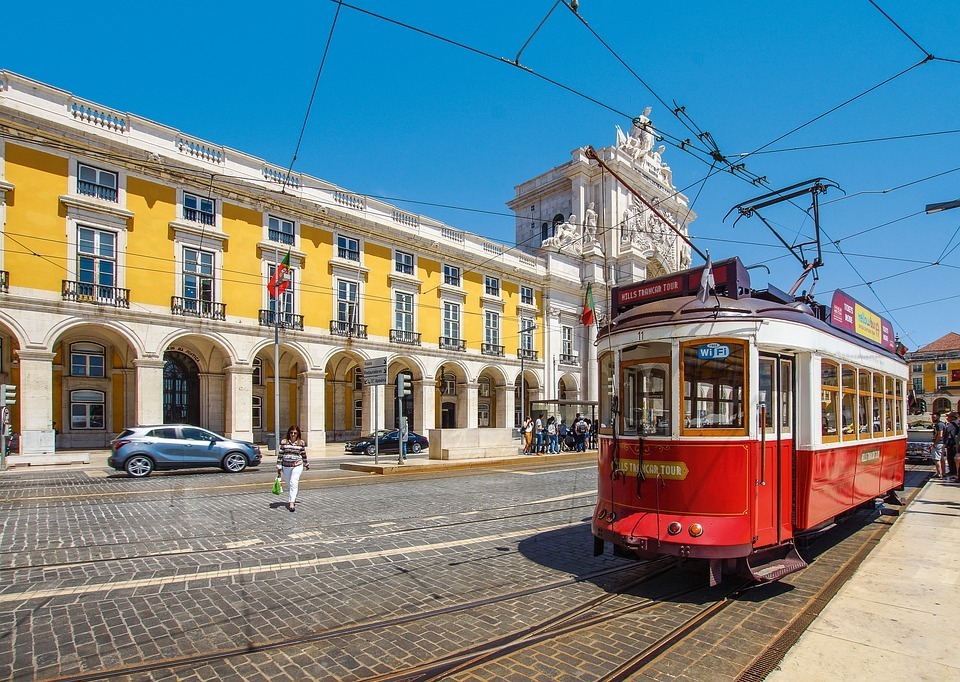 The iconic trams are a win amidst visitors and tourists in Lisbon. They are an experience in themselves but also a great way of getting to a particular destination!
Rattle across the city on one of these historic rides. Take a tram up some of the hilly districts in Lisbon to get a great view of the pastel-coloured houses and little gems along the way.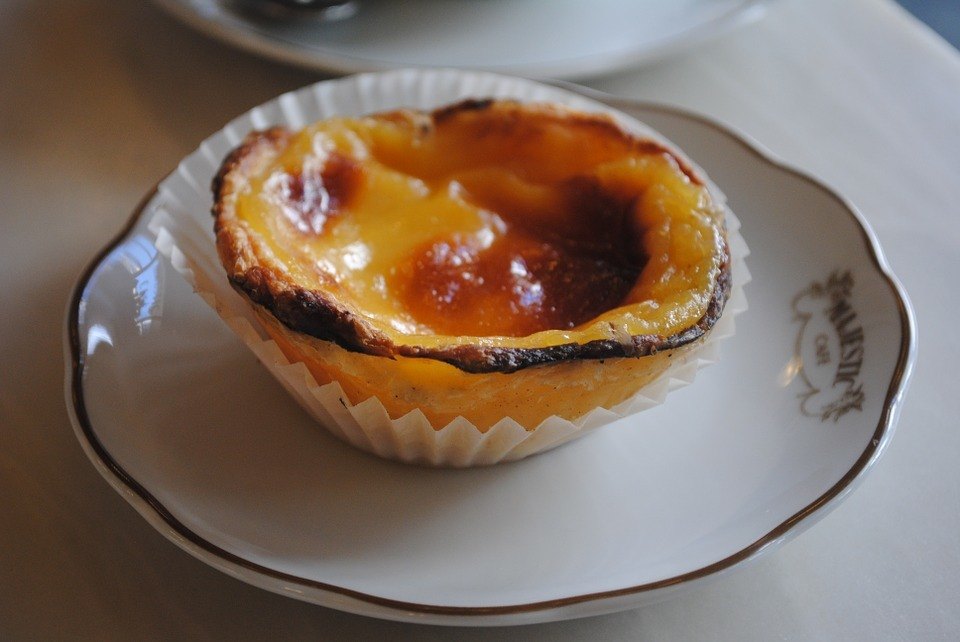 The birthplace of this tasty treat! The Pastel da Nada is found in every bakery and cafe in Lisbon. These freshly baked warm delights are a delicious treat that you can't leave Lisbon without trying one! They have been sold in Portugal for hundreds of years. One of the most famous patisseries is Pastéis de Belém, where they use a traditional baking method and guarantee pure scrumptiousness! If you want to take things a bit further, why not try and bake one yourself too in a class!!
Is This the Best Daypack EVER???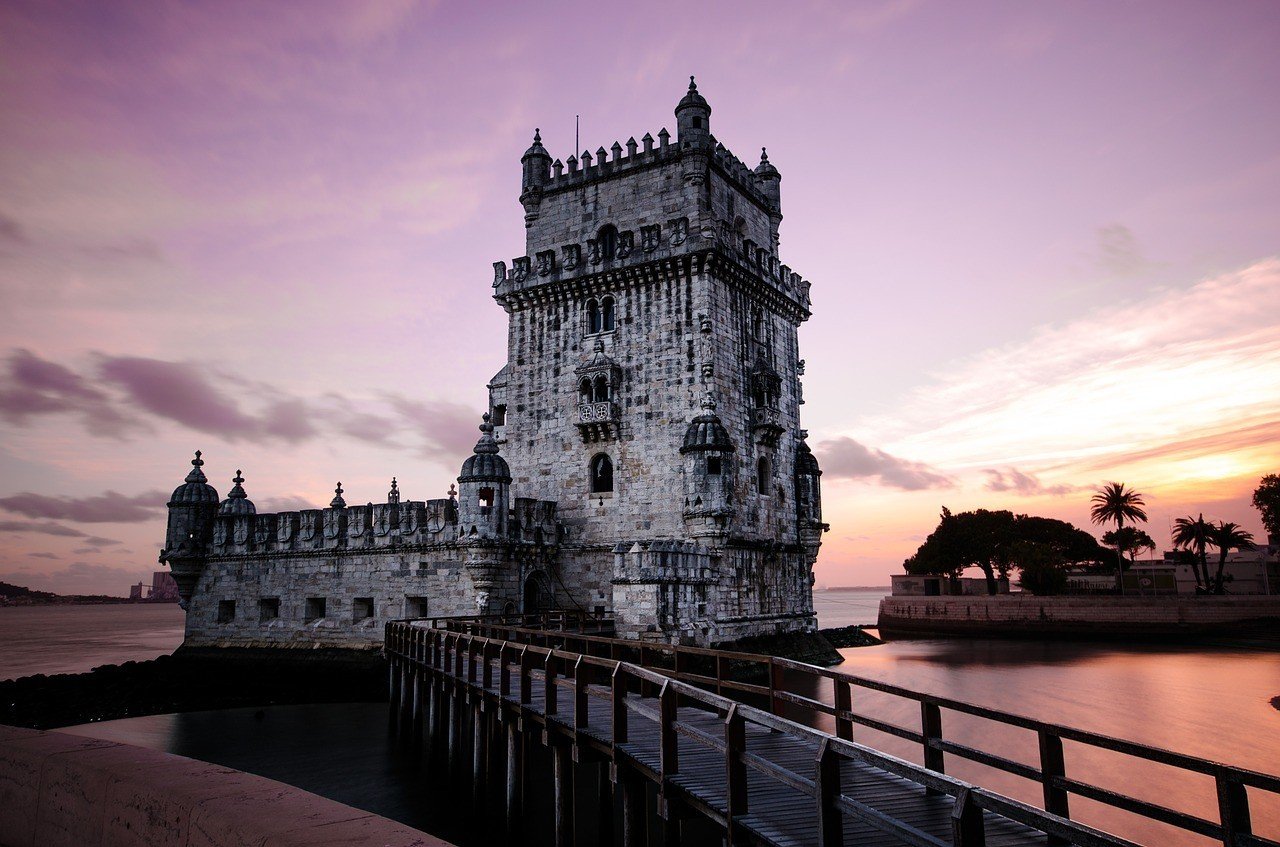 Here are some of the most frequently asked questions…
Don't Forget Your Lisbon Travel Insurance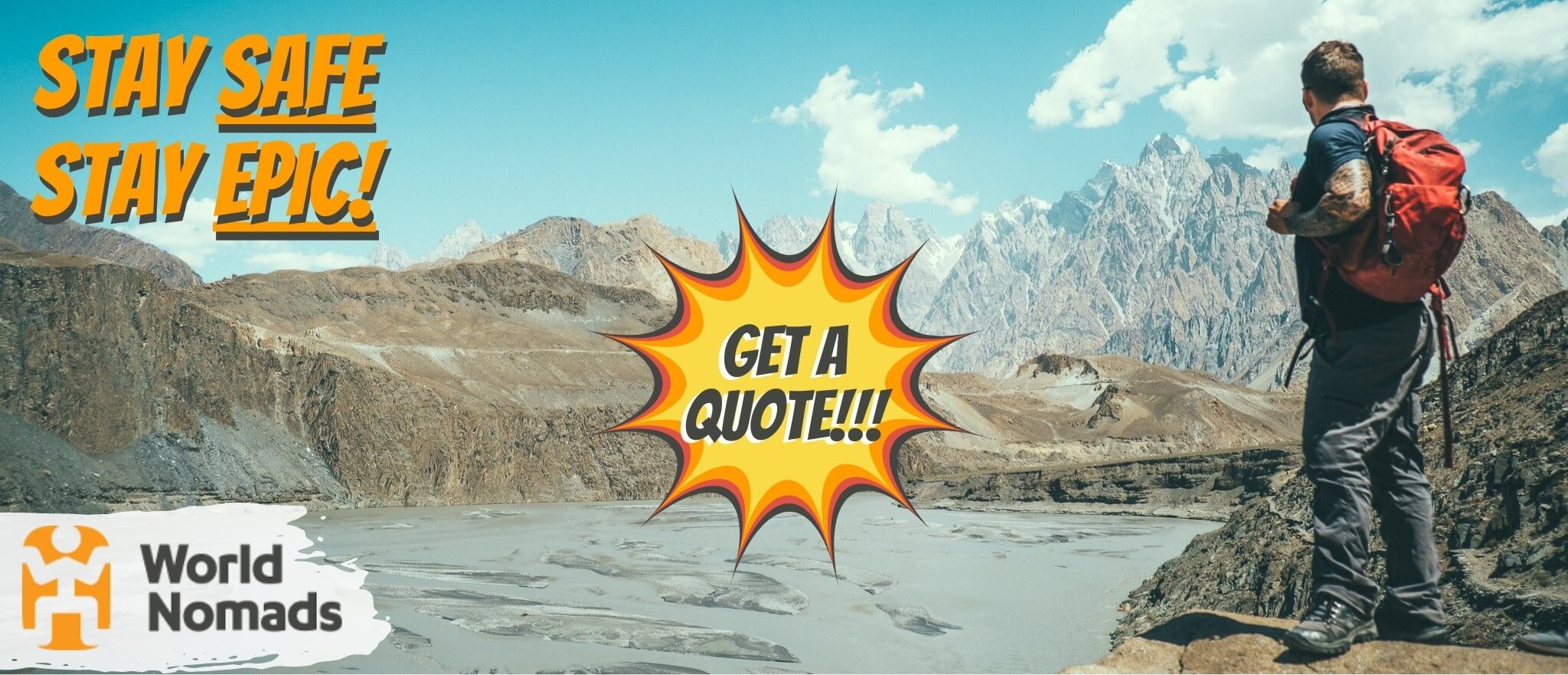 World Nomads' mission is to support and encourage travellers to explore their boundaries. They offer simple & flexible travel insurance, and safety advice to help you travel confidently.
They've been doing it since 2002 – protecting, connecting, and inspiring independent travellers just like you.
Get a quote below or read our in-depth review!
World Nomads provides travel insurance for travelers in over 100 countries. As an affiliate, we receive a fee when you get a quote from World Nomads using this link. We do not represent World Nomads. This is information only and not a recommendation to buy travel insurance.
Final Thoughts on a Great Weekend in Lisbon
It seems that everyone wants to visit Lisbon these days. This means the best time to go is now before more tourists catch on to what an incredible city it really is. From the breezy sea views and colourful facades to the red roofs and historic trams, it really is an awe-inspiring place to visit!
With great food and of course, the home of the Pastel da Nada, Lisbon is also attracting foodies from all over the world to discover the unique Portuguese flavours at the many restaurants that are constantly changing and booming with local young chefs.
With incredible architecture on every corner, beautiful cobblestoned lanes leading up the Lisbon hills with incredible cafes and shops and an awesome transport system to get you to wherever you want to go
Discover the incredible history of this colourful city full of pride and culture. Lastly, enjoy an awesome weekend in Lisbon wandering the streets, tasting the treats, sipping on cocktails and seeing the Portuguese culture that is so inherent in the capital of Portugal.
---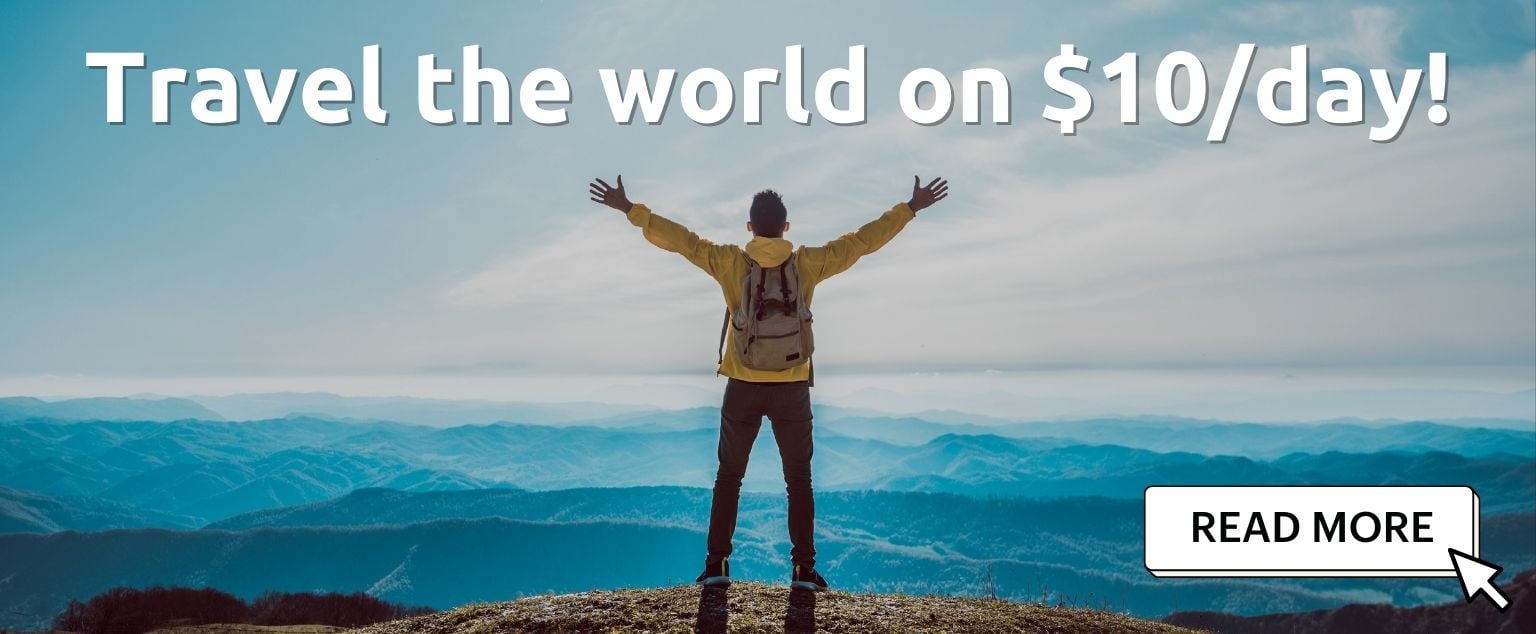 And for transparency's sake, please know that some of the links in our content are affiliate links. That means that if you book your accommodation, buy your gear, or sort your insurance through our link, we earn a small commission (at no extra cost to you). That said, we only link to the gear we trust and never recommend services we don't believe are up to scratch. Again, thank you!