Olá, and welcome to Lisbon!
Lisbon, the capital city of Portugal, is a land of great weather, lovely pastel-coloured buildings, and a super-hip vibe. It is a booming city that pulls in visitors from all over the world.
Being a popular destination for backpackers, Lisbon offers numerous great hostels. Having to choose from so many can be a bit overwhelming, which is why we have created this guide to our absolute favorites and best hostels in Lisbon.
So whether you are traveling solo, or as a couple, whether you're looking to party, or chill, whether you want to explore or just want a cheap sleep, this stress-free guide will help you find the right hostel for you.
Let's get right to it!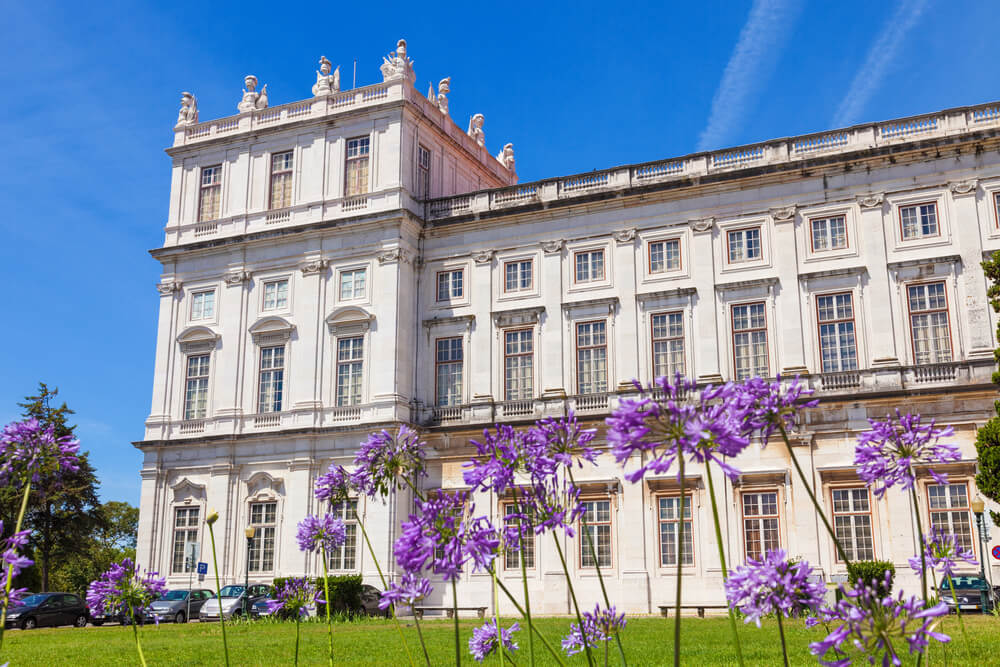 Quick Answer: The Best Hostels in Lisbon

Do You Want to Travel FOREVER??
Pop your email in below to get a FREE copy of 'How to Travel the World on $10 a Day!'.
What to Expect from Hostels in Lisbon?
Backpacking Portugal is like travelling to paradise. Thankfully, there are plenty of excellent hostels all over the country to help you subsidise your trip. Hostels are generally known to be one of the cheapest forms of accommodation on the market. That doesn't just go for Portugal, but pretty much every place in the world. However, that's not the only good reason for staying at a hostel. The unique vibe and social aspects are what make hostels TRULY special. Head down to the common room, make new friends, share travel stories and tips, or just have a great time with like-minded travellers from all over the world — you won't get that opportunity in any other accommodation.
The same luckily holds true when you're travelling to Lisbon, the capital of Portugal. Lisbon's hostel scene is insane. We'd go as far as saying that it's one of the best in Europe, if not the world. From quality to price and value, Lisbon really has a lot to offer. Luckily, most hostels come with freebies. That includes free linen, free Wi-Fi, free walking tours and events, and if you're lucky, some free breakfast (or even free soup!)
When it comes to the different types of hostels in Lisbon you can get pretty much everything you could wish for. Some hostels target solo travellers, some the party crowd, and some the youngsters. No matter what kind of backpacker you are, you're most likely to find the right hostel that perfectly fits your travel needs — mainly because there are just so damn many options!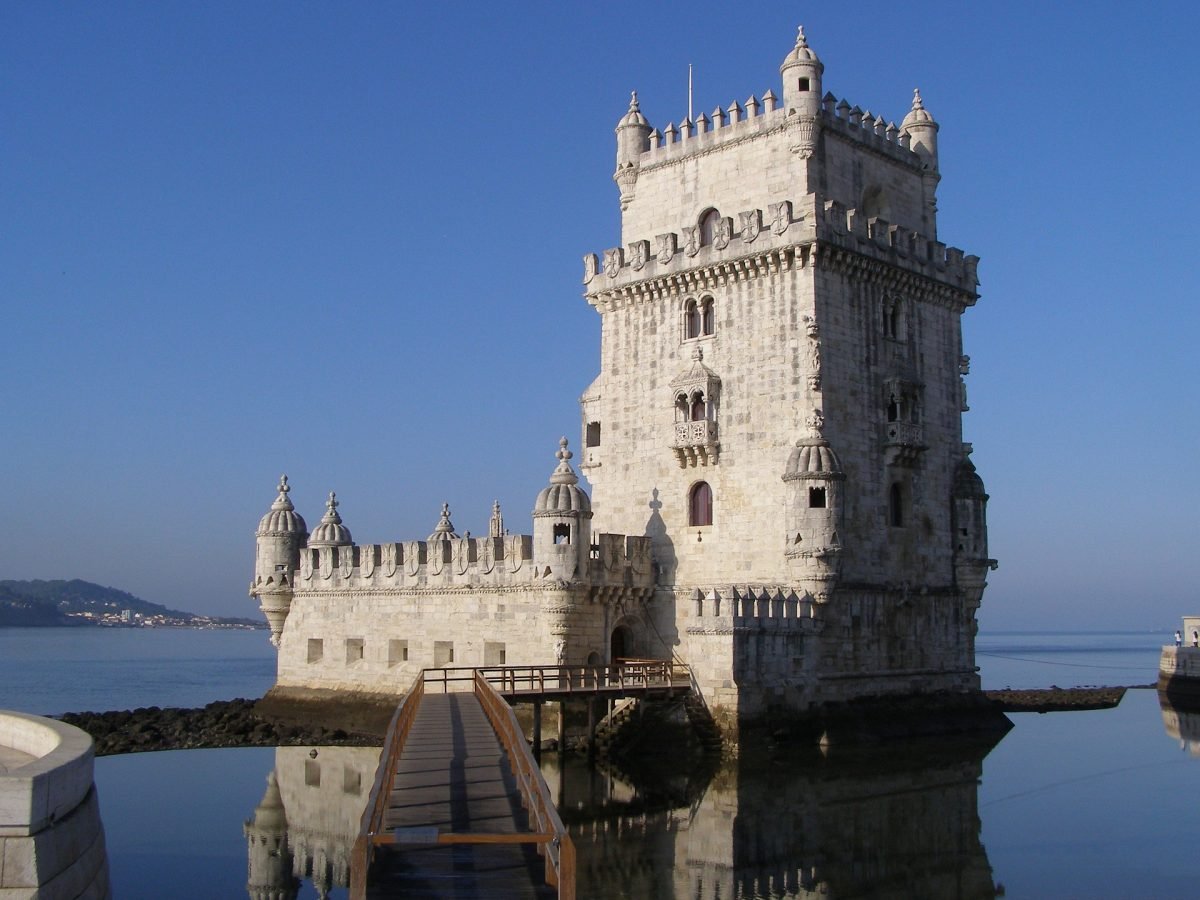 But let's talk more about the important stuff — money and rooms! Lisbon's hostels normally have three options: dorms and private rooms. Some hostels even offer large private rooms for a group of friends. The general rule here is: the more beds in a room, the cheaper the price. Obviously, you won't have to pay as much for an 8-bed dorm as you would for a single-bed private bedroom. To give you a rough overview of Lisbon's prices, we've listed the average numbers below:
Dorm room (mixed or female-only): $16–21 USD/night
Private room: $47–52 USD/night
When looking for hostels, you'll find the best options on HOSTELWORLD. This platform offers you a super-safe and efficient booking process. All hostels are displayed with a rating and previous guest reviews. You can also filter your personal travel needs easily and find the perfect place for you.
Lisbon's hostels are situated all over the city. Which, technically, is a good thing. However, it also makes deciding where to stay in Lisbon quite overwhelming. The city certainly isn't the smallest, and you definitely don't want to end up miles away from the attractions you want to visit. To help you out, we've listed our favourite neighbourhoods in Lisbon below:
Baixa – At the heart of Lisbon is the Baixa neighbourhood. A lively and vibrant district, Baixa is comprised of weaving lanes, meandering alleys, and countless plazas. This is essentially "Downtown Lisbon".
Principe Real – Principe Real is a small neighbourhood set north of the city centre. It's one of the trendiest neighbourhoods in the city thanks to its vivacious nightlife scene, hip eateries, trendy shops, and mouthwatering restaurants.
Bairro Alto – Nestled between popular Baixa and trendy Principe Real is Bairro Alto. One of the most vibrant neighbourhoods in Lisbon, Bairro Alto is the centre for nightlife in the capital. Here you'll find streets packed with everything from small bars and cosy cafes to upmarket restaurants and rooftop terraces.
Now that you know what to expect from hostels in Lisbon, let's have a look at the best options …
The 5 Best Hostels in Lisbon
Being one of the cheapest accommodation options pretty much everywhere in the world, hostels work out perfectly for those visiting the city on a budget. Keep the money in your pockets while still being able to explore beautiful Lisbon.
We've brought you the best Lisbon hostels and divided them into different categories, so you'll find exactly what you're looking for. Whether you want the best place to meet other solo travellers, somewhere to have a romantic stay in Lisbon or just a few of the cheapest hostels, we'll have the right one for you!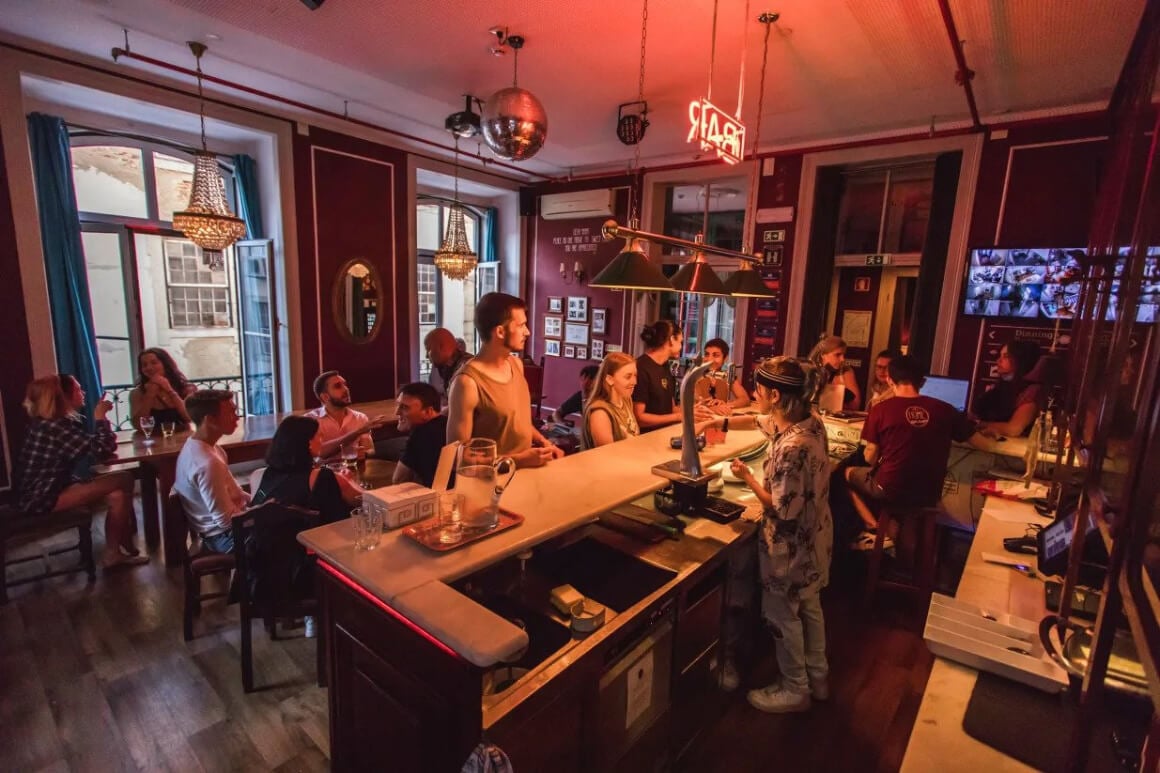 An award-winning boutique-style hostel, Home Lisbon is truly a home away from home and our hands down our pick for the overall best hostel in Lisbon. Set in a 200-year-old building, Home Lisbon is conveniently located in the city's historic centre and is within walking distance of many of Lisbon's tourist attractions.
With its incredibly high rating of 9.8 and 11.6k reviews, Home Lisbon Hostel is no doubt a backpacker favourite hostel in Lisbon. "Mamma's dinners", the cheap communal dinners prepared by the owner's mother will be a highlight of your stay here, for sure! Guests repeatedly praise the warm and helpful staff who organize various social events, pub crawls, and day trips, and generally go above and beyond to make your stay most pleasant.
Why you'll love this hostel:
Free city maps
Mamma's dinners
Games room with PlayStation
Home Lisbon Hostel is also a top hostel for digital nomads in Lisbon. There's a free co-working space as well as free Wi-Fi, so getting your head down and focusing on work couldn't be much easier! Take a break in the lounge, bar, or on the outdoor terrace, and enjoy a good night's rest in the comfortable and spacious dorms, which include female-only dorms too. There are also daily free walking tours, and housekeeping to make sure everywhere is spick and span.
2. Best Hostel for Solo Travelers in Lisbon – Lisboa Central Hostel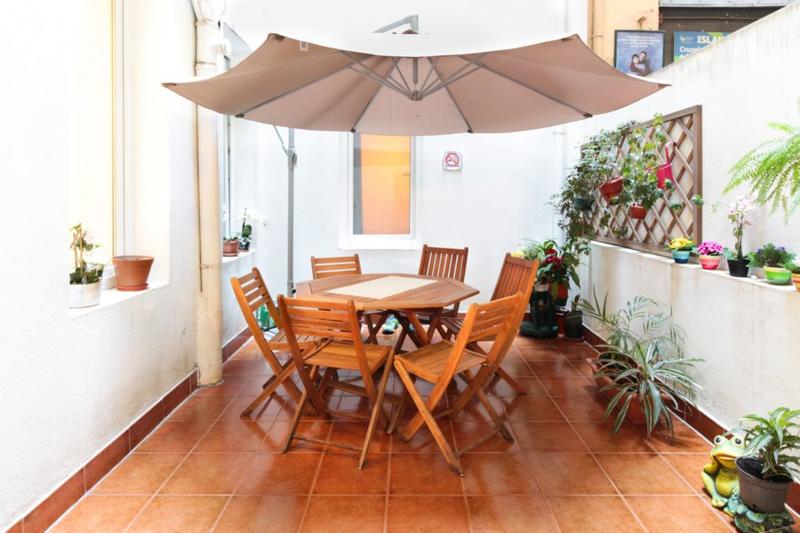 Lisboa Central Hostel is conveniently located in Lisbon's city centre, just a short walk from major attractions and the hottest nightspots. There are single and twin rooms if you'd like a bit more privacy, as well as dorms for four and six. The outgoing and friendly members of staff arrange regular varied events, including pub crawls, movie nights, and free milkshakes on Mondays. In addition to the free breakfast, you can also enjoy free soup every day!
Alternatively, cook up your own meals in the shared kitchen and dining room. Drinks are cheap in the sociable bar, and the lounge has a PlayStation and TV. Chill on the terrace and benefit from the free Wi-Fi, lockers, tour desk, book exchange, luggage storage, and laundry facilities. Lisboa Central Hostel is one of the best hostels for solo travellers in Portugal and has a great central location too.
Why you'll love this hostel:
Free city maps, computers
Free milkshakes on Mondays
Daily free breakfast, soup
To be honest, you probably don't even need us to show you how epic this hostel is. A quick glimpse at the reviews will do the job! With an insane 9.5/10 rating and over 5000 reviews, you can be sure that this place is a real hidden gem. Well, maybe not so hidden …previous guests absolutely love the amenities, the super-chill vibe, and the incredibly welcoming staff. Lisboa Central Hostel is a little home away from home for all the solo travellers out there.
But this hostel isn't just a solo-traveller hostel. You can enjoy working spaces for digital nomads, happy-hour deals for party enthusiasts, cute private rooms for couples, and so much more. Lisboa Central is a pretty epic all-around hostel that will fit almost every travel style. This boutique-style hostel offers spacious rooms, a fully equipped kitchen so you can make your own meals and fast, free Wi-Fi!
Once you're there and want to explore and find things to do Lisbon, head to the reception first and grab one of the free city maps. Ask the staff for their personal recommendations — local knowledge always goes a long way and opens up so many sides to the city that not every traveller gets to see.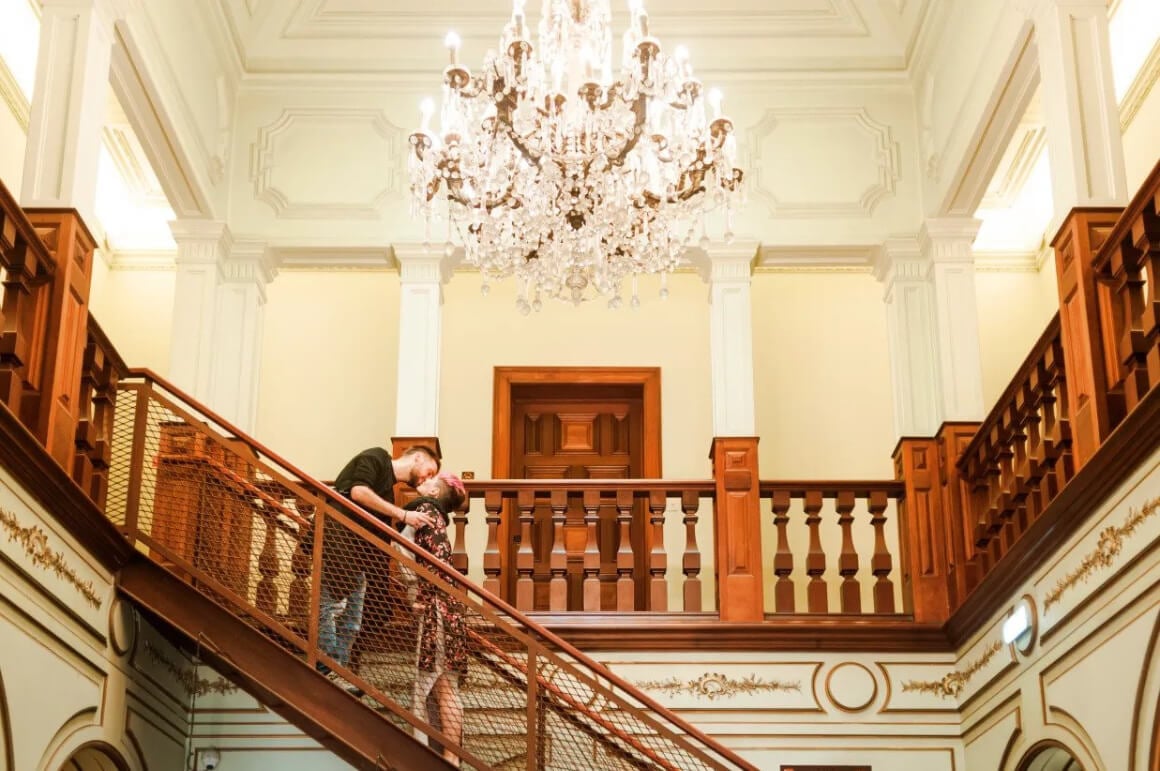 Sant Jordi Hostels Lisbon is a beautiful centrally located hostel, close to the Downtown area of the city, and our pick for the best cheap hostel in Lisbon. The incredible location puts you within walking distance of many attractions like the Monte Agudo viewpoint and São Jorge Castle. If you don't feel like walking, you can also choose to ride Lisbon's iconic trams — Tram 28 stops bang outside the hostel!
The hostel has an awesome rating of 9.4, and it's not hard to see why! vibrant neighbourhood is also filled to the brim with restaurants and supermarkets so you find cheaper ways to eat. Enjoy an al fresco breakfast in the private Imperial Garden or have a cold brewski at the lovely on-site Imperial Bar — it just doesn't get any better than this! Guests especially love how reasonably priced the drinks and grub are at Sant Jordi!
Why you'll love this hostel:
Excellent location in Downton Lisbon
Amazing beer garden and bar
Free Wi-Fi
Sant Jordi Hostels Lisbon offers private rooms and mixed or female-only dorms. All rooms have air conditioning so you can take a breather from the hot sun. The bunk beds come with privacy curtains, reading lights, and charging docks so you can maximise your rest. The 24-hour reception will happily store your luggage for you too!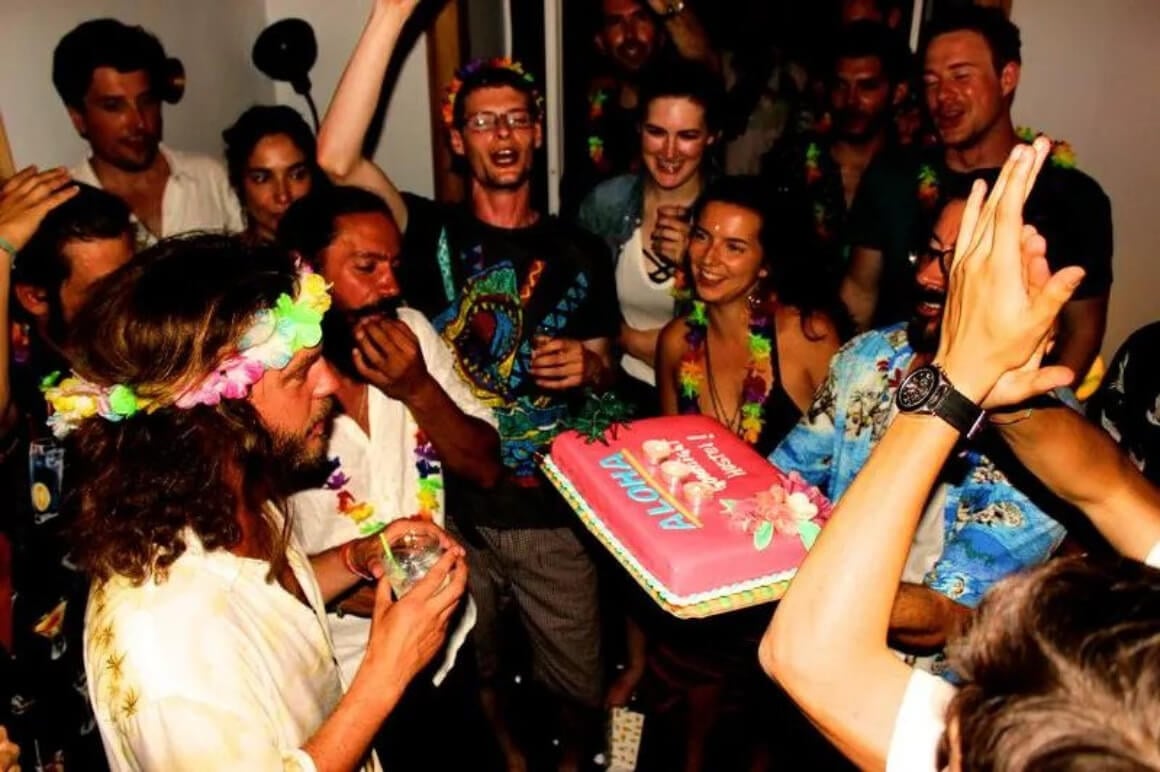 Luggage Storage
Key Card Access
The retro-style Goodnight Hostel has a distinct social vibe going for it which makes it our pick for the best party hostel in Lisbon. Set in an 18th-century building and located in Downtown Lisbon, this hostel is a stone's throw from most places you would want to cover on your Lisbon itinerary.
The sangria evenings and bar nights (with cheap cocktails) at Goodnight Hostel are a sure way to help you mingle with your fellow backpackers, forge new friendships, and make plans on how to party the night away. The super-helpful staff also organize daily pub crawls to the Bairro Alto nightlife area so you can take your adventures to the next level.
Why you'll love this hostel:
Downton Lisbon location
Daily sangria evenings
Daily pub crawls
Cure your hangover the next day and savour some tasty homemade breakfast pancakes at Goodnight Hostel — which are happily served well until noon! Take advantage of the free walking tours organized by the staff and the many events hosted throughout the week. And with additional access to free lockers, bed linen, and Wi-Fi, Goodnight Hostel is the real deal. After all, the 9.4 rating doesn't lie!
5. Best Hostel for Digital Nomads in Lisbon – Lookout Lisbon! Hostel
Free City Maps
Key Card Access
Lookout Lisbon! Hostel is located in the lively neighbourhood of Bairro Alto, home to the city's most exciting cafes, bars, markets, and restaurants. The hostel is our pick for the best hostel in Lisbon for digital nomads, seeing as it has fast, free Wi-Fi running throughout the building and a common area where you can sit tight and hack away at those deadlines!
The dorms come equipped with a huge free locker to stash your precious laptop away in, as well as a reading lamp and a USB charging dock so you can get some reading done while you doze off or polish off some last-minute work in bed. I also loved staying at LX Factory Lisbon – although it's a little way from Lisbon's top attractions.
Why you'll love this hostel:
Located in Bairro Alto
Free Wi-Fi
Pub crawls and movie nights
The common area and balconies of Lookout Lisbon! are known for their serene city views. After you are done with your work, retreat here and take advantage of the laidback, cosy atmosphere and make tons of new friends and plans to explore Lisbon together.
The friendly staff members organise various activities to get your fun quota in like tip-based walking tours, pub crawls, surf lessons, drinks nights, and movie nights. At this 9.4 rating hostel, who said digital nomads only have to work?!
Is This the Best Backpack EVER???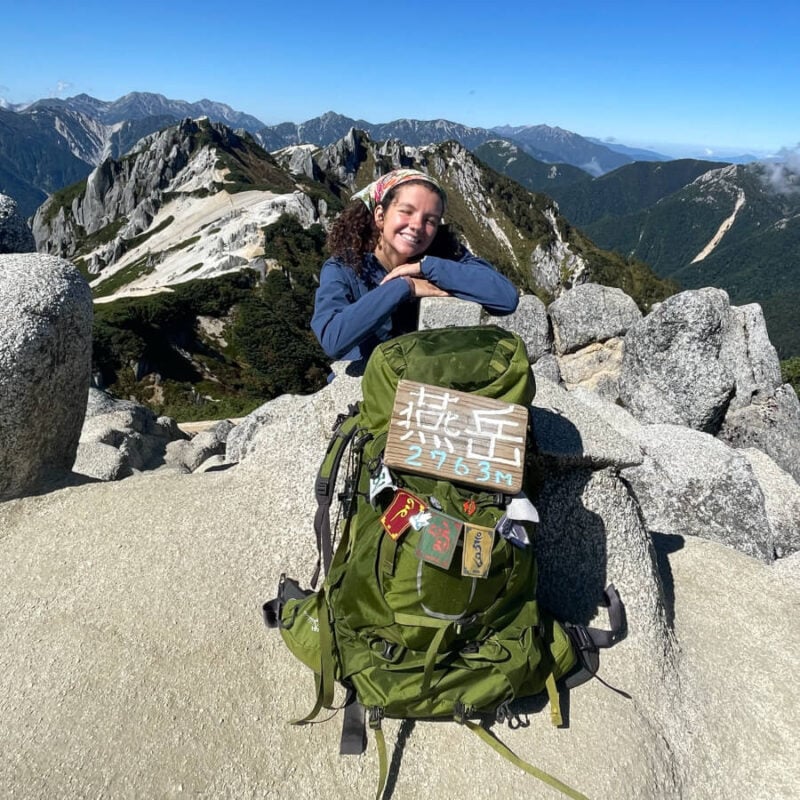 More Epic Hostels in Lisbon
There are plenty of amazing hostels in Portugal. When it comes to the capital city of Lisbon, we've been super thorough and tried to help you find the very best hostel in Lisbon for you.
Keep in mind where you want to stay in Lisbon. Do you wanna be close to the attractions, a busy party area or in a quiet and safe part of Lisbon? Here are even more top-class backpackers hostels in Lisbon for you to consider.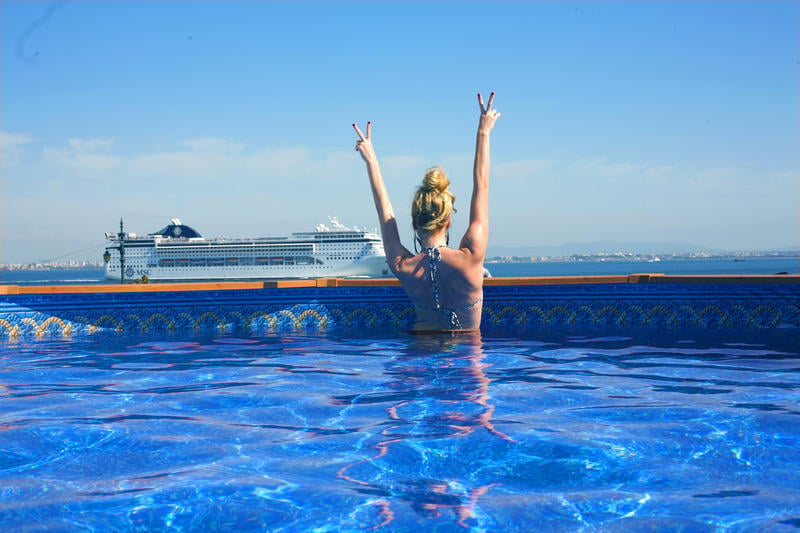 Free sunset drink at the pool
Free Walking Tours
A stay at Sunset Destination Hostel is sure to be pretty sweet. In addition to fairly standard hostel features, like free Wi-Fi, a shared kitchen, and a lounge, this hostel also boasts a roof terrace with gorgeous views, a lush garden, a fantastic on-site bar/cafe, and a swimming pool. Grab a free drink at sunset, crazy, right?!
Free walking tours and other daily activities, such as Fado (a genre of music) tours, Portuguese food tours, and street art tours, help you get the most from your stay in Lisbon and meet new people. The location is right inside a train/metro station which makes independent explorations a piece of cake. The spacious rooms are comfy and there's plenty of privacy in the dorms. With almost 3000 positive reviews and a 9.0 rating, you can be sure to get plenty of bang for your buck here. Just make sure you book ahead of time!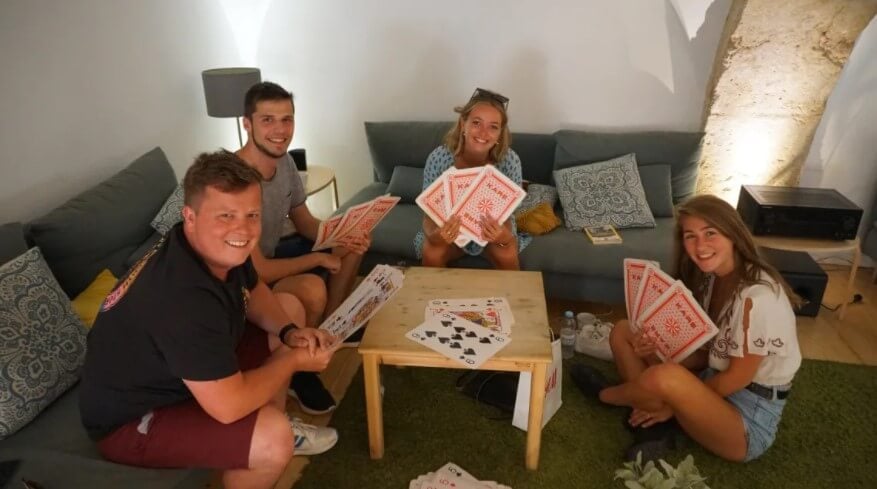 Within a historic building that blends original features and modern comforts, Lost Inn Lisbon Hostel is one of the best hostels for couples in Lisbon. So whether you're in Lisbon for a weekend, or longer, relish the romantic vibe of the hostel with your partner thanks to the 18th-century architecture with beautiful vaulted ceilings, époque tiles and wooden floors.
Lost Inn Lisbon Hostel is located in the historic, lively Chiado neighbourhood — right in the city centre and less than a 10-minute walk to Baixa and Bairro Alto's famous nightlife and restaurants. The Museum of Contemporary Art is a two-minute walk away, and a visit to São Jorge Castle with its panoramic views is a must. The hostel has a computer room and lounge as well as free Wi-Fi, and laundry facilities. The dining room and kitchen are great for saving money and making your own meals.
$$
Complimentary Breakfast
A comfy and clean base in downtown Lisbon near the neighbourhood of Baixa, the award-winning Rossio Hostel is a brilliant Lisbon backpackers hostel for party-loving travellers with its on-site bar. You'll love its central location especially if you're heading out to party or for one of the pub crawls! There are nightly events to help you meet others and have heaps of fun, and the outgoing members of staff will almost certainly feel like your mates from the moment you check in and help you with day trips in Lisbon.
If you don't really feel like partying, no problem! Rossio Hostel is centrally located (Baixa/Downtown), with the city's major transportation systems right at the doorstep. For those who want some downtime, there's a comfy common room with a TV and book exchange, and the dorms are quiet at night time. Help yourself to the free breakfast each morning to help fight off hangovers. Tea and coffee are free all day too, underrated qualities in awesome party hostels!
Bar–Cafe
Laundry Facilities
Located close to the romantic neighbourhood of Alfama, This Is Lisbon Hostel sits in a traditional neighbourhood that is within easy reach of dozens of lovely restaurants and many other great attractions and Lisbon monuments. The combination of comfortable double rooms, a charming historic building and great views from the outdoor terrace with the peaceful vibe and top-notch facilities make this a top hostel for couples in Lisbon.
Free walking tours run regularly and you can do some DIY cooking, eat out nearby, or join in with frequent communal dinners. The common room is a great place to mingle and there are laundry facilities, computers, free Wi-Fi, and yoga classes on the outdoor terrace.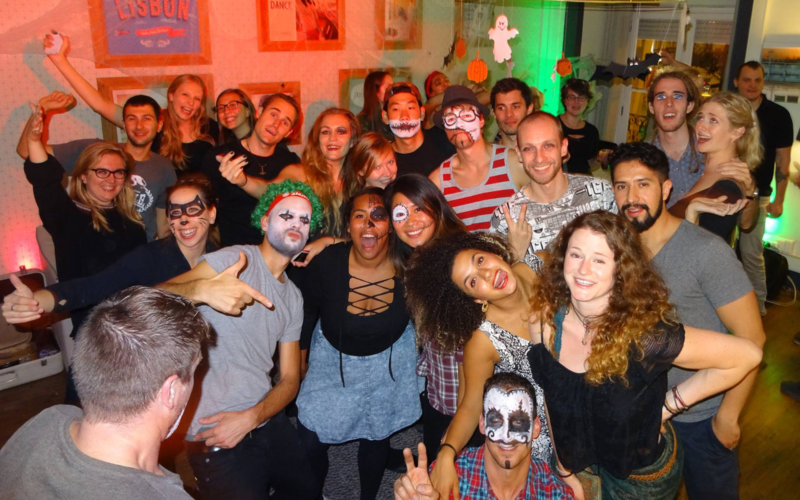 $$
Complimentary Breakfast
Bar–Cafe
Laundry Facilities
A simultaneously lively and laidback hostel, Goodmorning Solo Traveller Hostel is a top party hostel in Lisbon as well as a place where you can chill and recharge your batteries after one too many glasses of sangria. A filling breakfast is included each morning to get you feeling human again and ready to explore and join in with the social events each evening, such as the pub crawls! There are activities in the daytime too, such as cooking classes, to help you uncover Lisbon's culture. There are also female-only dorms available.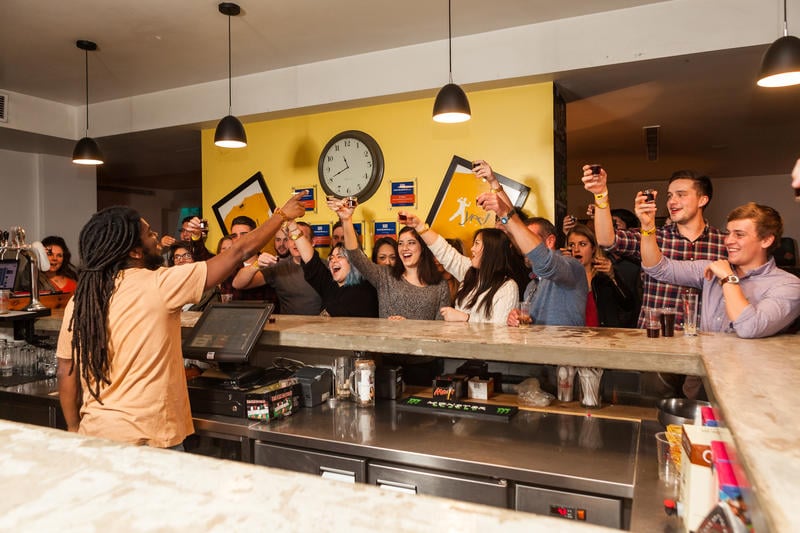 PlayStation
Luggage Storage
No need to worry about lugging your heavy backpacks up flights of stairs at the award-winning Yes! Lisbon Hostel — this cool Lisbon hostel has an elevator! Of course, it's not only the elevator, though, that makes this hostel a great place to stay. This Lisbon backpackers hostel has awesome members of staff and is clean, secure, well-equipped, and bags of fun. Freebies include tea and coffee, shots in the bar, Wi-Fi, walking tours, and pub crawls, and cheap dinners are available each evening, so you can save up on your Lisbon expenses.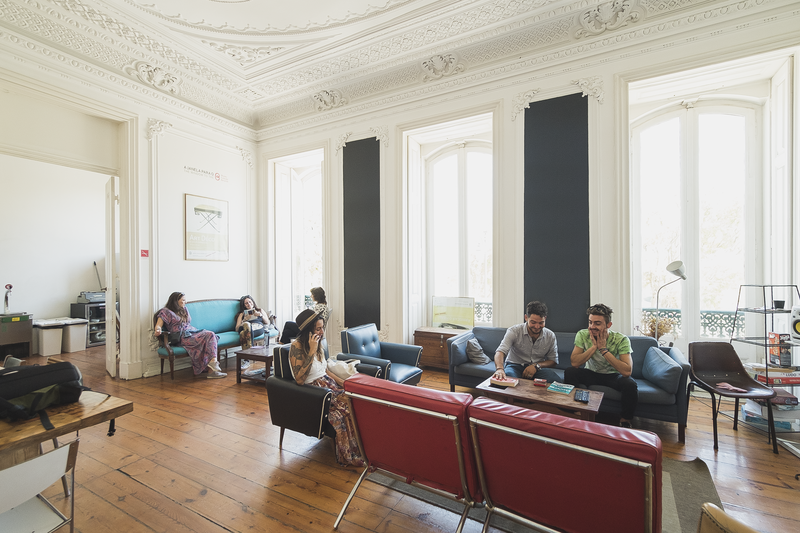 Restaurant–Cafe–Bar
Tour Desk
One of the swankiest backpacker hostels in Lisbon, The Independente Hostel & Suites, is a fabulous hostel set in a historic former palace. There are plenty of bathrooms and spacious common areas to cater to its 90 guests, and there are dorms just for female travellers, as well as mixed dorms and private rooms. Regular events are arranged all through the week, including happy hours at the bar with free beer, poker nights, and movie marathons.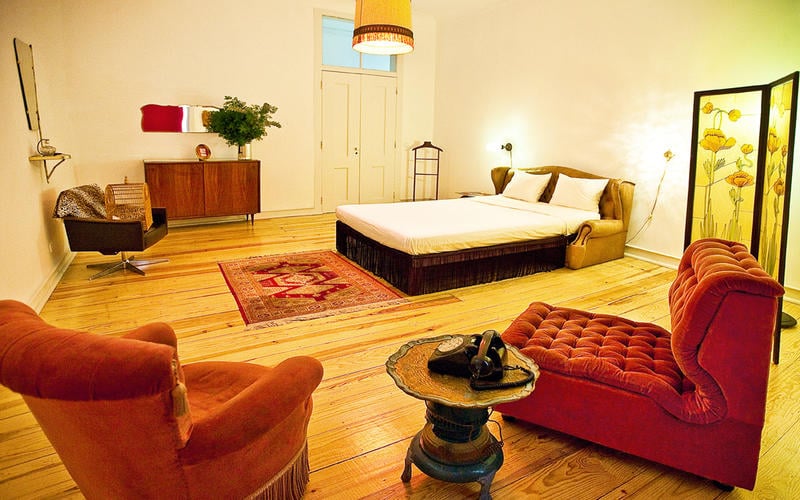 Laundry Facilities
Book Exchange
A unique Lisbon hostel with heaps of character and personality, Lisbon Calling has cool themed rooms for two, which are especially great for travelling couples, and dorms for 4, 6, and 10. The beds are extra big for maximum comfort. Common areas include a well-equipped kitchen and an elegant living/dining area, and the hostel also has luggage storage, laundry facilities, and free Wi-Fi. There are lots of quirky design details for artistic souls to soak up.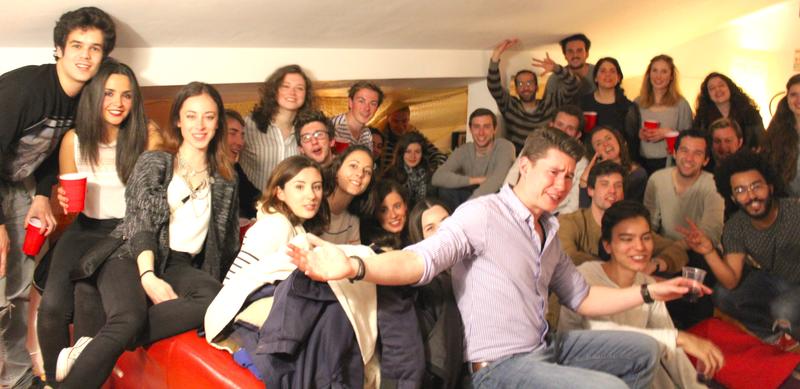 Situated in the centre of Lisbon, just a stone's throw from the majestic São Jorge Castle, We Love F. Tourists continues to be one of the best Lisbon hostels. The two separate common areas are perfect for chilling and mingling and the lounge–bar is a hive of activity most of the time. You can grab a snack on-site if you don't feel like going out, and breakfast is included every morning.
Challenge pals to board-game play-offs, record your memories on the iPad — a rather novel touch — or pick up a great read from the book exchange. You will also have access to laundry facilities, free Wi-Fi, bike hire, lockers, and luggage storage.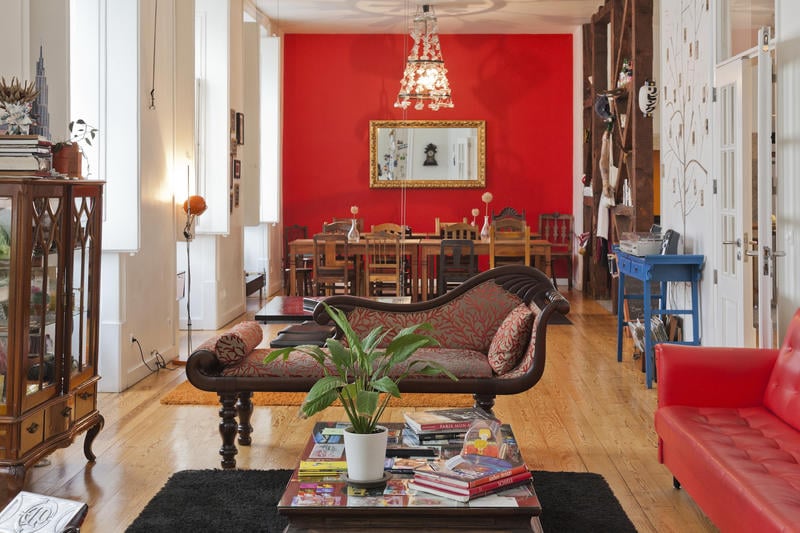 As a top-rated hostel in Lisbon for lovers of art and the finer things in life, the award-winning boutique Living Lounge Hostel is a place for thinkers and creative travellers. The sociable lounge and tranquil garden cater to different moods and there are self-catering facilities to cook up a storm. Breakfast is included, so sink your teeth into tasty pancakes for a great start to the day.
Pick up a free city map to help you explore or hop on a rented bike and peddle your way around Lisbon. There's a tour desk too, and other perks include round-the-clock security, luggage storage, laundry facilities, free Wi-Fi, and a book exchange.
What to Pack for your Lisbon Hostel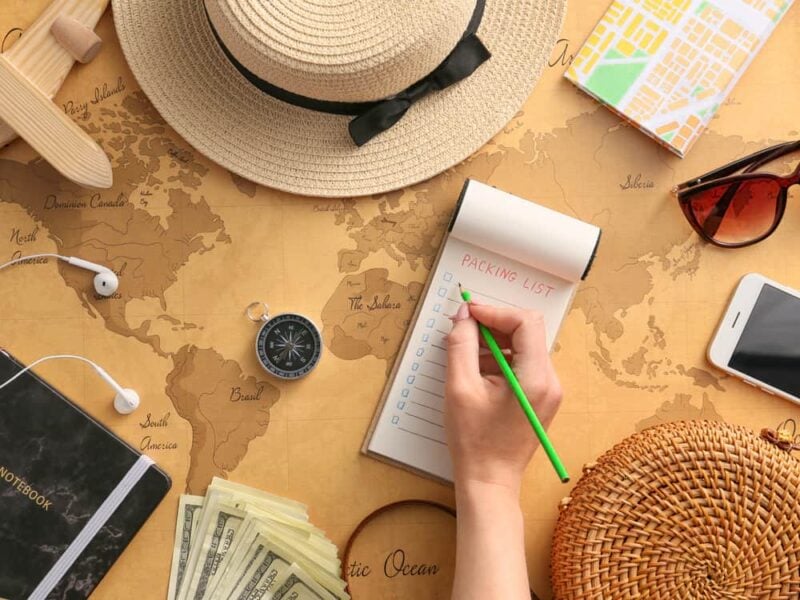 Pants, socks, underwear, soap?! Take it from us, packing for a hostel stay is not always quite as straight forward as it seems. Working out what to bring and what to leave at home is an art we have perfected over many years.
Check out our definitive Hostel Packing list for our top packing tips!
FAQs on Hostels in Lisbon
Here are some questions backpackers ask about hostels in Lisbon.
Travel Safety Tips for Lisbon
ALWAYS sort out your backpacker insurance before your trip. There's plenty to choose from in that department, but a good place to start is Safety Wing.
They offer month-to-month payments, no lock-in contracts, and require absolutely no itineraries: that's the exact kind of insurance long-term travellers and digital nomads need.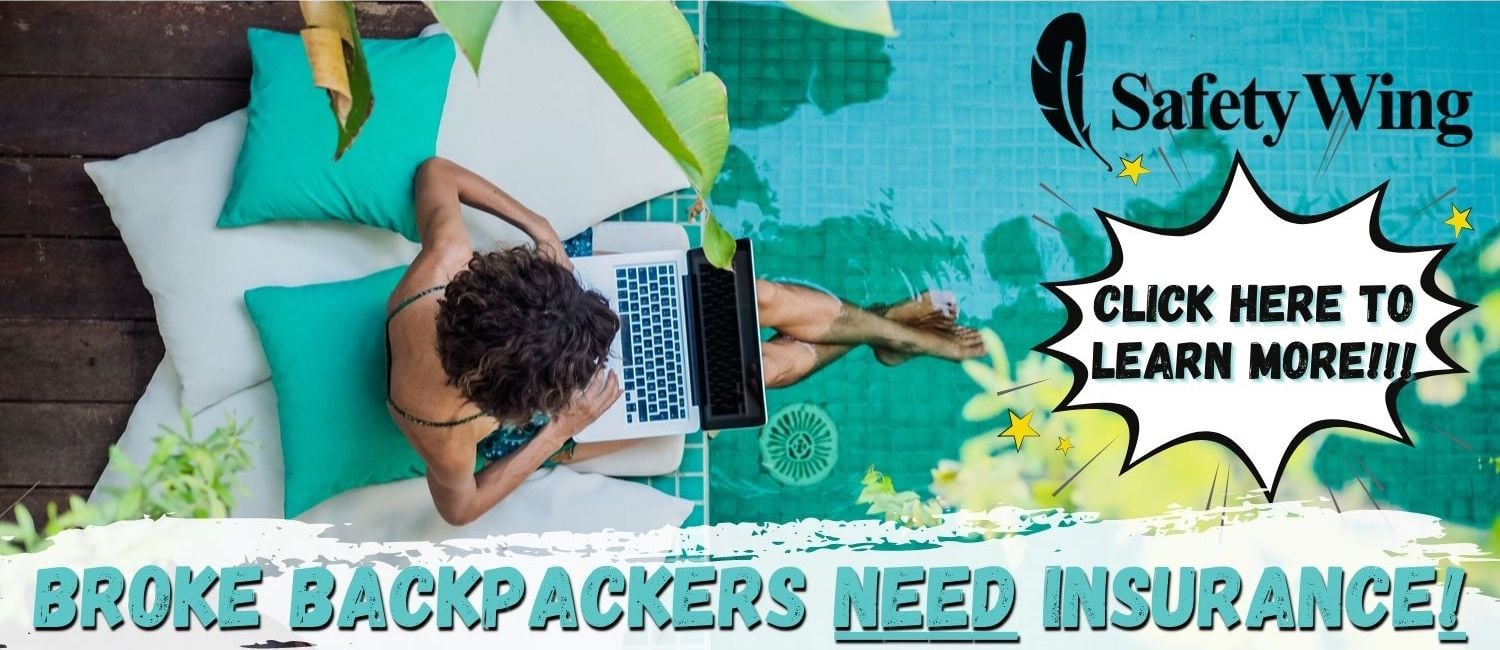 SafetyWing is cheap, easy, and admin-free: just sign up lickety-split so you can get back to it!
Click the button below to learn more about SafetyWing's setup or read our insider review for the full tasty scoop.
Doubt that Portugal is, in fact, one of the safest countries in the world? Read our insider's safety guide for Portugal if you need any convincing.
More Epic Hostels in Portugal and Europe
Where you stay certainly matters. Hopefully, with the help of this article, you'll have a great idea of the different hostels Lisbon has to offer, so you can book with confidence! If not, then maybe consider a Portugal Airbnb?!
Planning an epic trip all across Portugal or even Europe itself? Don't worry — we've got you covered!
For more cool hostel guides around Europe, check out:
Final Thoughts on the Best Hostels in Lisbon
Lisbon, one of the gems of Europe, is a must-visit. With so many things to do and see here, you'll never get bored. Therefore, make sure you plan your trip ahead and come up with a Lisbon itinerary, so you don't end up pointlessly wandering through the streets.
With many different accommodation options and numerous great hostels, Lisbon is definitely suited for every traveller, from rich business people to broke backpackers. Whether you're looking for a place on par with the best party hostels in Europe or just want to explore a different culture, you'll definitely be able to find the right place.
With the help of this list, you should be able to find the best hostel in Lisbon that perfectly fits your needs. If you're still in doubt, going with the best-overall hostel is always a good idea. Home Lisbon Hostel offers you a great home away from home, at an affordable price and you're in one of the hottest areas in Lisbon.
Make sure to check when it's best to visit Lisbon before you plan your visit. You don't want to end up freezing because you didn't pack properly!
So what are you waiting for? Pack your bags, plan your trip ahead and off you go!
If you think we've missed anything or have any further thoughts, hit us up in the comments!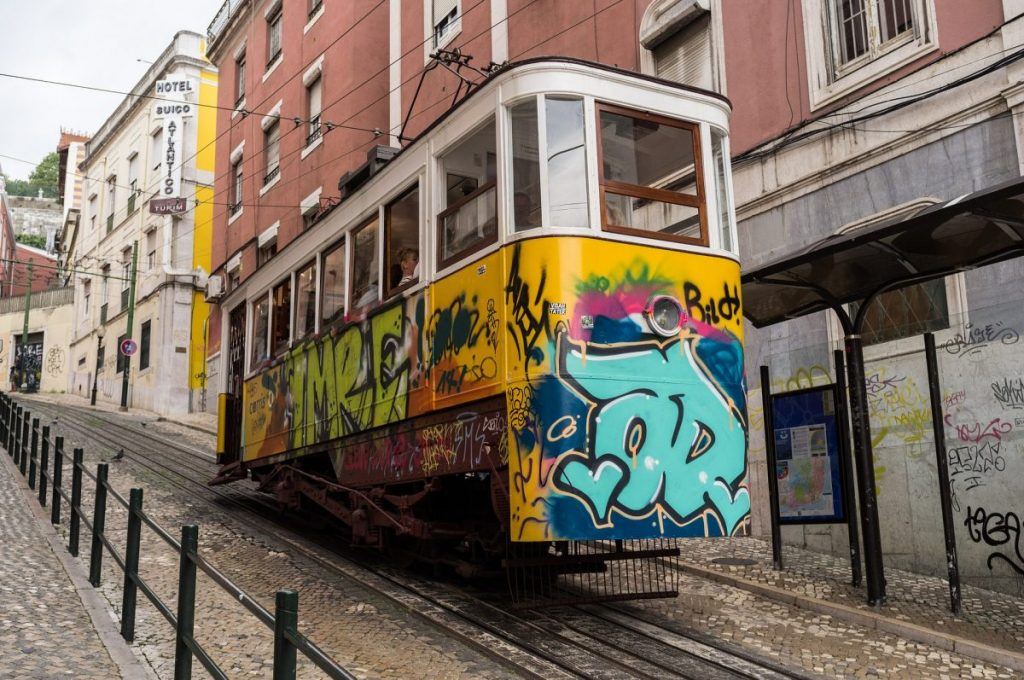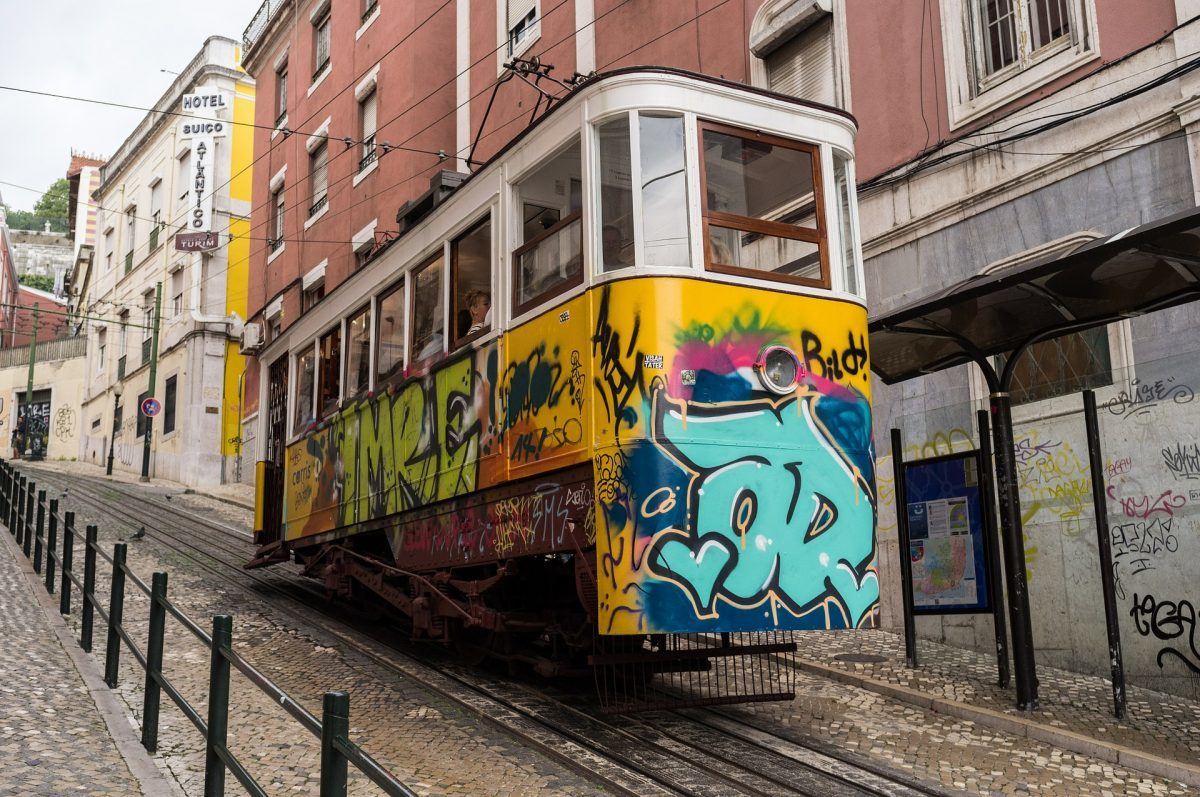 Updated May 2023
---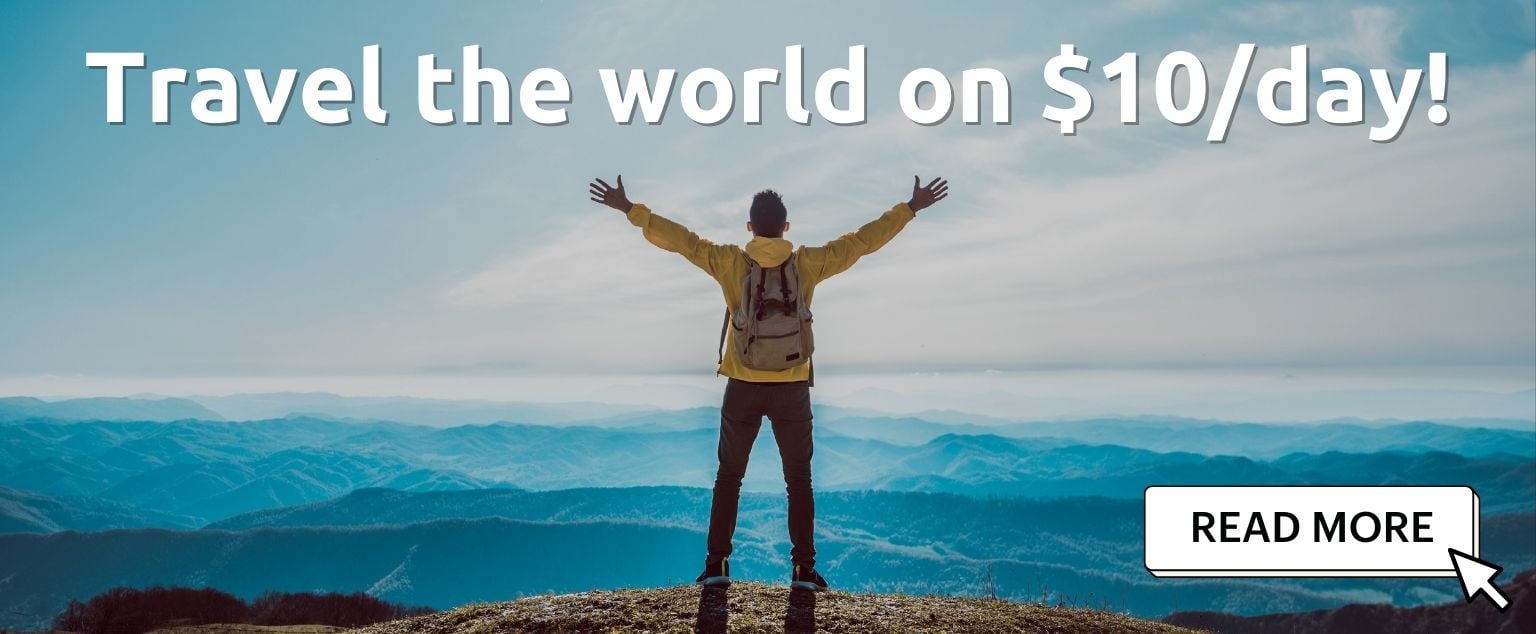 And for transparency's sake, please know that some of the links in our content are affiliate links. That means that if you book your accommodation, buy your gear, or sort your insurance through our link, we earn a small commission (at no extra cost to you). That said, we only link to the gear we trust and never recommend services we don't believe are up to scratch. Again, thank you!