Namibia, with its incredible landscapes that seem to go on forever and amazing opportunities to see some of the most quintessentially African wildlife you could ever imagine clapping eyes on, is a dream for any nature lover. This is safari country, people.
Although Namibia is often touted as one of the safest countries in the whole of the African continent, it still certainly has a few issues of its own that you should take note of.
Petty theft and street crime, as well as more violent crime, has actually increased in recent years, especially in the capital and transport hub of Windhoek. Self-driving can mean the risk of finding yourself stranded half a day's drive from anywhere and nature can be very dangerous.
To help ensure that your trip goes as smoothly as it can possibly go, we have created this epic safety guide to Namibia. Filled with tips on how to travel around the country, how to call a cab, whether you should rent a car, and much more, we've got you completely covered.

Unlock Our GREATEST Travel Secrets!
Sign up for our newsletter and get the best travel tips delivered right to your inbox.
How Safe is Namibia? (Our take)
Namibia's huge landscapes are a natural habitat to the "Big Five" safari animals, which is naturally one of the major draws to this Southwest African nation.
Another draw to the Republic of Namibia is just how safe it is. Said to be one of the safest countries in Africa, its capital Windhoek is more provincial and small scale than sprawling and urban.
That said, the crime level of Namibia is still a concern.
In Windhoek, for example, there is actually a growing a level of street crime, including violent crime, some of which does affect foreign tourists.
Nature, too – which here is vast, epic and unforgiving – can prove to be quite a risk to your safety. You can, for example, often drive for hours and hours without seeing a single soul, giving you an idea into just how remote things can be here.
There are well-travelled routes in Namibia that do make exploring the country relatively safe, but obviously, if you want to do something more adventurous, there is an element of risk involved. That's why it's called adventurous.
To see just how "adventurous" it can get here, let's dive into the details…
There is no such thing as a perfect safety guide, and this article is no different. The question of "Is Namibia Safe?" will ALWAYS have a different answer depending on the parties involved. But this article is written for savvy travellers from the perspective of savvy travellers.
The information present in this safety guide was accurate at the time of writing, however, the world is a changeable place, now more than ever. Between the pandemic, ever-worsening cultural division, and a click-hungry media, it can be hard to maintain what is truth and what is sensationalism.
Here, you will find safety knowledge and advice for travelling Namibia. It won't be down to the wire cutting edge info on the most current events, but it is layered in the expertise of veteran travellers. If you use our guide, do your own research, and practise common sense, you will have a safe trip to Namibia.
If you see any outdated information in this guide, we would really appreciate it if you could reach out in the comments below. We strive to provide the most relevant travel information on the web and always appreciate input from our readers (nicely, please!). Otherwise, thanks for your ear and stay safe!
It's a wild world out there. But it's pretty damn special too. 🙂
Is Namibia Safe to Visit? (The facts.)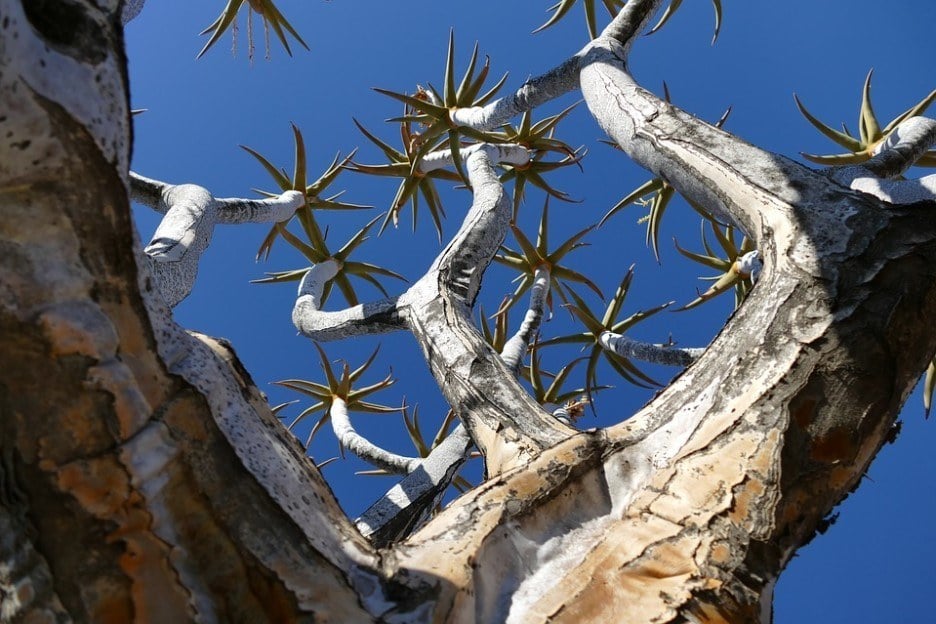 The history of Namibia is somewhat complicated. Prior to colonial rule, it was its own thing, then the Germans arrived in 1884, then the British after World War I and then South Africa, which administered the country till it gained independence in 1990.
It is, therefore, quite a new nation. Unlike many new nations, however, there has been little political violence in Namibia, thanks to its democratic government. Even street demonstrations are rare.
Namibia is so huge and so underpopulated that it has the second-lowest population density of any sovereign nation in the world (after Mongolia). With 2.2 million inhabitants, it was reported in 2017 that there were on average 3.08 people per square kilometre. Now that's sparse.
In terms of crime, according to the UK Government, the capital has seen an increase in crime in recent years. More than two-fifths of crimes reported occur in Windhoek, in fact, most of which are burglaries, assaults and robberies.
The US State Department reported in 2015 that the most common crime taking place was "petty street crime," with criminals using knives, sometimes firearms, and most incidents taking place after dark.
Organised crime is also an issue, which has only had a place in the country since the 1980s, something which affects much of southern Africa. Drug trafficking and laundering money are the main issues although this does not affect tourists.
In fact, Namibia's tourism industry is booming as there are so many incredible places to stay in Namibia.
In December 2010, the country was touted as the 5th best tourist destination in the world, in terms of value for money. It's valuable to the country too, being worth an estimated 7.2 billion Namibian dollars (around USD $485,500,000).
Since the first estimate took place for tourist numbers took place in 1989 (100,000), it increased tenfold by 2014, with 1,176,000 tourists to the country.
We'll end with this fact: The Global Peace Index of 2019 ranks Namibia joint-60th in the world (out 163 countries measured), alongside France!
Is it Safe to Visit Namibia Right Now?
Namibia, as we mentioned, lacks any current political crisis or social upheaval. However, the only thing that might be affecting how safe Namibia is right now is the spike in crime, particularly in the capital.
Thefts, muggings and robberies have been occurring frequently in crowded areas – and especially places where travellers are found. People are usually unharmed if they surrender their belongings, but often criminals brandish knives as a threat.
There has been a Tourist Protection Unit (or TPU) set up by the Namibian police to help deal with these crimes, but it has been reported that this unit is understaffed and not as effective as it could be. It began in the Khomas and Erongo regions as a pilot project. In Windoek there is a TPU at the corner of Independence Avenue and Bahnhof Street.
Most of the crimes that take place in Namibia are actually non-violent and are based around theft. Things like pickpocketing, theft from vehicles, and the like.
You don't need to worry too much about political instability. Union led demonstrations do take place, but discipline is enforced and there is very little confrontation with the authorities; nevertheless, it's never a good idea to be involved in the demonstrations of another country.
Aside from human threats, nature can be very scary in Namibia. There's vast distances between locations and vehicle breakdowns could very quickly turn into life-or-death situations.
During the summer in this dry, semi-desert country, you can expect high temperatures a lot of the time. Then, flooding during the rainy season (December to March) can see roads washed away or become impassable.
Also, let's not forget that this is safari country, home to big, dangerous animals. Doing what your guide tells you, taking the right precautions when staying at a lodge, and making sure to watch your step in the wilderness is a good place to start to keep yourself safe in Namibia's nature.
Cholera is known to occur in Namibia; currently, there is an outbreak in the Kunene region as well as a small outbreak in the capital. The UN AIDs Report in 2013 stated that there were 200,000 adults aged over 15 who are living with HIV (13.3 percent of the adult population, compared to 2.2 percent of adults in the UK).
None of this, however, is designed to scare you – it's good to be aware of issues affecting Namibia before you venture there for yourself.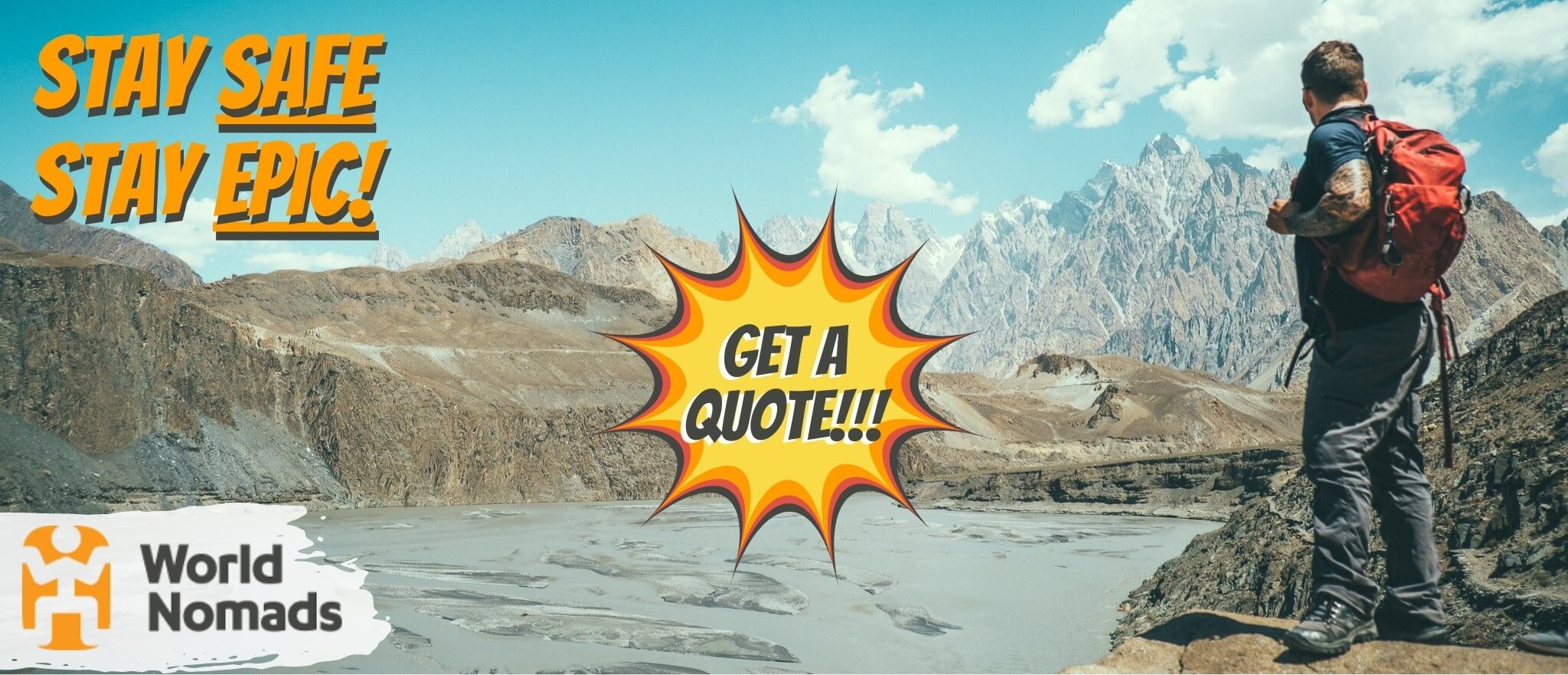 World Nomads' mission is to support and encourage travellers to explore their boundaries. They offer simple & flexible travel insurance, and safety advice to help you travel confidently.
They've been doing it since 2002 – protecting, connecting, and inspiring independent travellers just like you.
Get a quote below or read our in-depth review!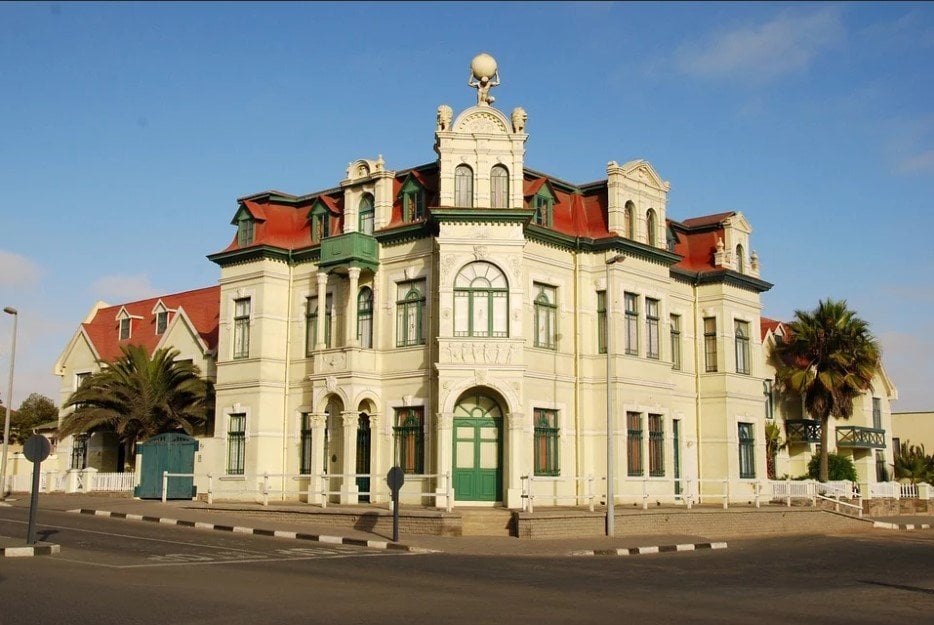 Though Namibia might be sometimes seen as "Africa Light" or an easy way to explore nature of the sub-Saharan part of the continent, there are definitely still dangers you should beware of and issues you should know about. It's important to be aware of things going on around you as well as potential dangers, to protect yourself – to help you do that, here are some travel tips for Namibia to keep in mind…
Stay alert – muggers target foreign tourists, even in daylight in busy areas
Avoid walking around at night – the crime levels increase after dark, so it's not wise to be strolling around at this time
Keep car doors locked, windows shut – smash and grab type crimes from cars can happen in traffic or at lights
Don't leave anything on display in your car – having anything that looks like it might be worth something in your car that's visible is an invitation for thieves
Only use reputable taxis – and don't hail them on the street, especially in Windhoek; ask your accommodation for a reputable number (we have a whole section of taxis later)
Keep hold of your credit/debit card – card skimming happens, even in hotels, so don't let it out of your sight
Avoid looking wealthy at all – having wads of cash in your wallet, having an SLR on show, even a smartphone, or wearing designer clothing or expensive looking jewellery… this all screams "I'm a rich tourist" to a potential thief
Try to hide your money – when paying for things, or exchanging it at all, it just advertises you as a walking ATM
Keep your passport and important documents safe – have copies in a separate bag or place, just in case
Be aware of scams – politely decline the services of over-friendly strangers accosting you in the street; it will just cost you a lot of money
LGBTQ+ relationships are not illegal, but they are taboo – it's important to be culturally aware of this; any show of same sex affection could cause some upset with local communities
Keep well away from the Forbidden Zone – or Sperrgebiet. It's en route to Luderitz and is a prohibited diamond mining area with armed patrols and, yeah, keep well away
Just say no – don't buy drugs, don't carry over borders, don't carry it around, just keep away full stop: the penalties are severe and the prisons are hellish, from what we can gather
Theft can be an issue from campsites near urban areas – don't leave anything in your tent that you are fond of or need
Protect against mosquitoes – malaria is rife in the far northwest of the country; cover your arms and legs, especially around water sources at dawn and dusk
Be careful around any stagnant or slow moving water – these can harbour all sorts of nasty diseases and illnesses
Watch where you tread when camping or trekking – snakes and scorpions can deliver painful, if not lethal, bites and stings; check your boots, shake your clothes, don't walk around barefoot!
Keep away from the Euphorbia plant – it can be deadly; check out pictures online. If you are camping by yourselves, don't forage your own firewood, buy it instead to avoid any nasty surprises
Be careful taking pictures of state properties – and military buildings, it's not illegal but people have been detained for doing so
Don't buy or trade any animal parts or products – don't risk arrest and don't support the hideous trade.
Whilst many would have you believe that Namibia is an oasis on the African continent, the relative safety of a country in Africa compared to other countries in Africa doesn't say that much. On the other hand, just because there are things to watch out for, that doesn't mean that it isn't safe to travel to. In Namibia, it's just important to keep your wits about you and make sure you're aware of your surroundings.
Keeping your money safe in Namibia
Having your money go missing, whether you end up losing it yourself or if it gets stolen from you, is never going to be a good experience – anywhere in the world.
In Namibia, with a rising level of crime in urban areas, there may be a chance that you get targeted by a potential thief – and if you happen to let your guard down, you may end up more than a few dollars short.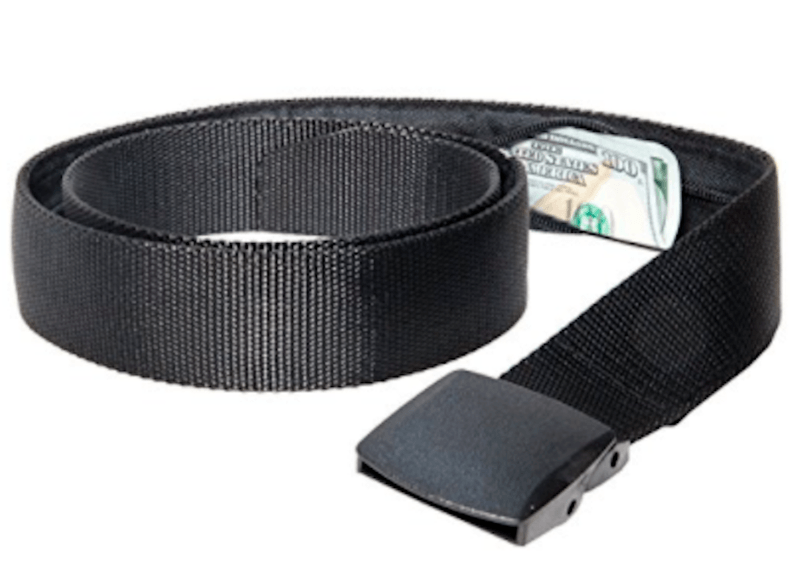 To ensure that your money stays safe in Namibia, the best thing to do would be to use a money belt. Trust us, the best (and only) way to ensure that you have a stash of cash that's always safe is to use a money belt.
The thing is, not all money belts are great.
In fact, some money belts aren't good at all. They can be awkward to get to, uncomfortable to wear, look obvious bulging underneath clothes and generally be overcomplicated.
The Pacsafe Money Belt is our best bet. It's affordable, it looks and acts like a belt, and it's sturdy – what more could you ask for out of a money belt!
This amazing piece of kit is quite literally just a belt – a normal belt with a buckle (sturdy, at that) – but it has a secret zipper pocket hidden in it. No one, especially not a potential thief, will suspect a thing.
Keep a stash of cash here and, even if you end up leaving your wallet somewhere, you have a little bit of money to fall back on whilst you sort out card cancellations and replacements.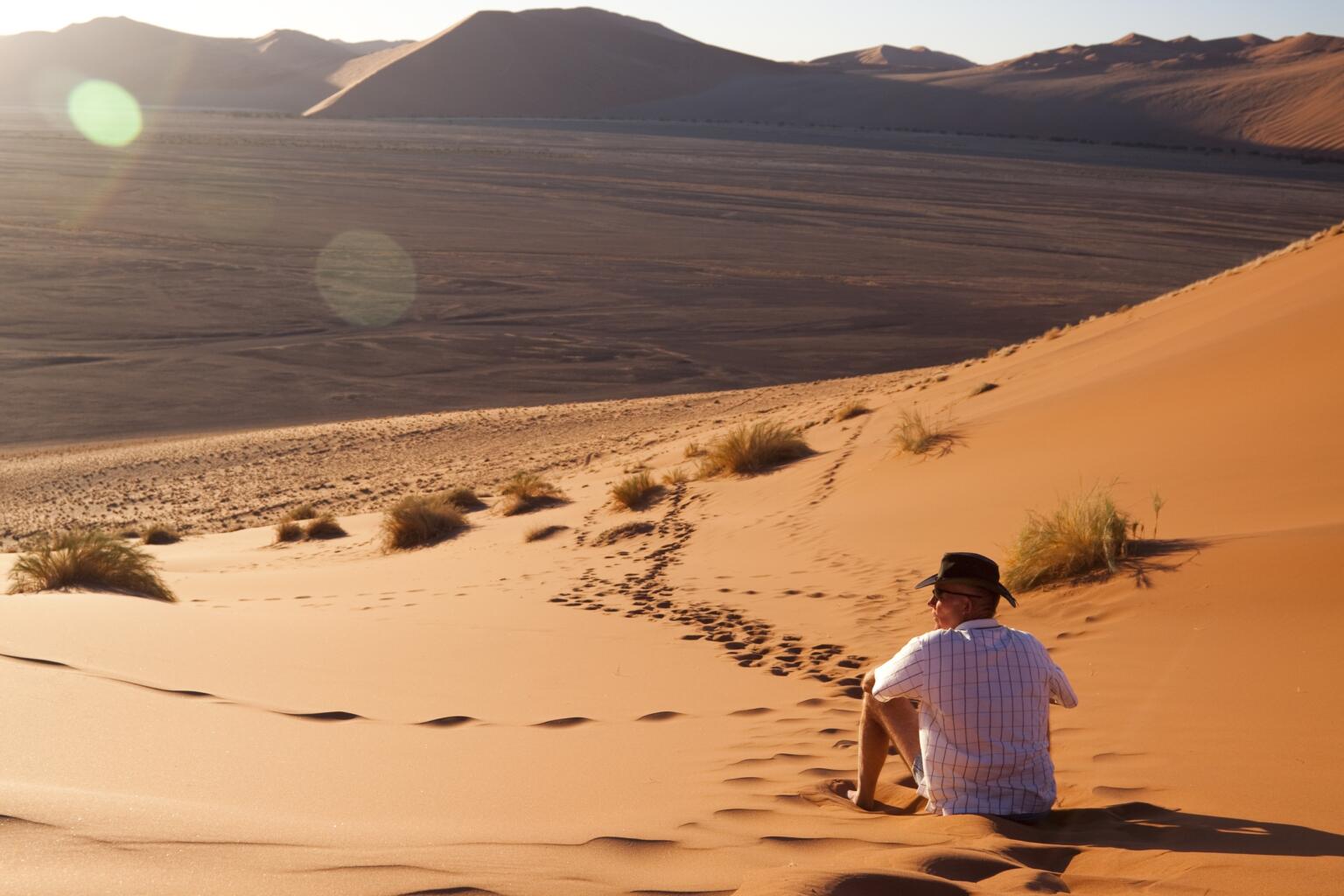 Namibia, despite everything that you have to watch out for, is a fairly safe place for solo travellers to explore. The local people are pretty friendly, there is a range of accommodation that you can choose to stay in, and there are also some amazing tours that you can join.
For solo travellers who are looking to get away from their daily lives and enjoy themselves, there is no better place. You get to choose what you want to do, tick some things off your bucket list, and push yourself. And here's a few pointers from us on how you can do that safely…
Choose your accommodation wisely. For solo travellers, you can opt for guesthouses, hotels, bed and breakfasts and also Airbnbs. The best thing to do is to find somewhere that's run by a local; they'll have some good advice to give you about travelling around their country, plus you'll have someone to chat to.
When it comes to accommodation, however, you will have to make sure that you do your research. Read reviews online of just how much other solo travellers liked it and choose somewhere that sounds like your kind of place.
If you are choosing to self drive yourself around the country. With the huge distances between places, you should be prepared – even more so as a solo traveller. It's possible to drive for hours without seeing a town or even a gas station, so stock up on all the supplies you need.
Tell someone at your lodge or accommodation if you're going out for a hike, or even if you're just going out to see the sights of Windhoek; it's a good idea to keep someone in your immediate vicinity in the loop about what you're doing, just in case of an emergency.
You should also keep in touch with friends and family back home. Share a Google Doc of your itinerary – when and where you plan to be certain places and what you intend on doing once you're there. Going off grid is never a good idea; plus if you keep in touch via phone, you get to keep grounded with conversations and make the solo travel blues go away a bit by hearing a familiar voice.
Ask a local that you've befriended, at a bar, or at your accommodation about where is safe to travel to, where isn't so safe, and what you should be doing when you're in their country. If there's anybody who's going to be, it's them.
Make sure you have multiple ways to access your money. Savings are all well and good, but if you can't get to them… that's not so good. Consider opening another easily accessible bank account, and getting an emergency credit card, too, for those just-in-case situations. Having a stash of emergency cash, US dollars, for example, is also a good idea.
Don't get crazy drunk! We're all for the idea of having a few drinks, but being totally wasted is not a good idea, it will just mean that your judgement is impaired, you won't be able to find your way back to your accommodation, and you'll end up generally putting yourself at risk.
Keep your phone charged. If you're on the road for hours on end, or even just exploring the city, the last thing you want is to leave yourself without a way of contacting the outside world. Make sure to charge your phone fully as much as possible; you may want to invest in a battery pack, too.
A really big part of staying safe when you're backpacking Namibia is just to keep your wits about you – no matter what you're doing. You may have heard Namibia is safe, but not everything is going to be the same as your home country; it will be very different here.
Being cautious of people and situations, travelling lightly with as little luggage as possible, keeping in contact with people back home and generally not treating Namibia like a theme park will help you. It's all about travelling around sensibly and making sure you're prepared.
Is Namibia safe for solo female travellers?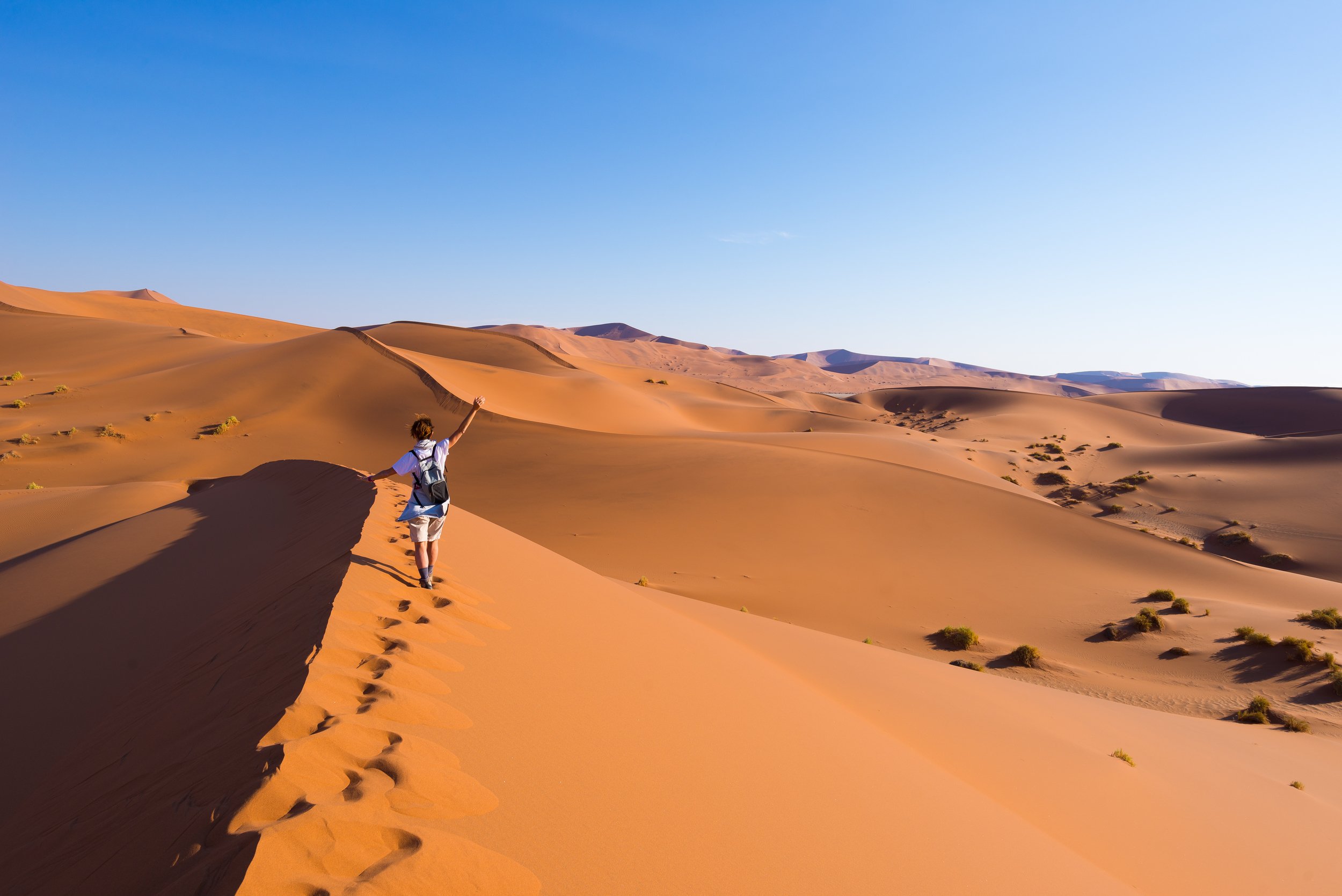 Namibia is a pretty tourist friendly country and, as a result, this means that there isn't actually that much to worry about if you are thinking of exploring this place by yourself as a female traveller. In fact, on the whole, Namibia is quite safe for a solo female traveller.
However, it's a conservative society and there are social norms to take into consideration. However, there is not much in terms of harassment on the streets, making it a surprisingly stress free place to travel solo as a woman. You could go on a tour or you could choose to discover the country by yourself with your own wheels. Either way, here are some tips on how to do so whilst maximising your security.
Avoid walking alone, especially in back street areas, at night. This is just not a good idea. Even if you were somewhere in Europe, you probably wouldn't be doing this – so definitely don't do this in a dimly lit, deserted area of Windhoek just because it's a shortcut to get back to your accommodation, for example.
Take care if you want to go out drinking. Some bars in Namibia are male only and some others just won't feel comfortable to be in if you're a woman by yourself.
Be aware that accepting a drink from a man at a bar (at a hotel or otherwise) is often perceived as an open invitation or a come-on. It's probably best to politely decline if you don't want this kind of attention.
If you're not happy with a situation, or someone is making you feel uncomfortable, remove yourself from it/them. Even if you just feel a little awkward with how a situation seems to be progressing, don't feel like you need to stick around to see how it pans out just to be polite. Just make an excuse and get out of there.
A good rule of thumb is to try and dress how the locals are dressed. In Windhoek, for example, it may be ok to wear shorts, but in more rural areas it's best to dress more modestly. Err on the side of caution and opt for outfits that don't reveal too much skin.
If you want to meet up with other travellers, there are certain places where doing that is going to be easier than others. For example, in the north, the popular Etosha National Park, and in the centre, Sossusvlei and Swakopmund, are good spots for meeting other travellers and getting involved with activities; the Zambezi region, on the other hand, is popular with backpackers.
Get connected with other travellers and local communities before you even head to Namibia. Facebook groups like Girls Love Travel are places where you can ask for advice, or see if any other female travellers are in the country at the same time as you; Host A Sister is another good resource, where you may get the opportunity to hang out with and befriend an actual Namibian local.
Do thorough research of your accommodation. It's all well and good going by a star rating alone, but you should read some reviews, taking particular note of those made by other solo female travellers – this will be a good benchmark of how much you will like the place too.
Don't feel that hiring a guide, or joining a tour group, is an easy way out. It's actually a cool way to travel Namibia, with more regions covered than you could manage, more know how, more experience, and being able to stay in pretty nice accommodation, too. At the same time, it's a good way to meet some fellow travellers.
Being a relatively safe country, at least for the standards of the African continent, women travelling solo in Namibia will find themselves having an awesome time in general. There's so much incredible nature and wildlife to get wrapped up in that it'll be a memorable trip.
Just like many other destinations throughout the world, however, there will always be places in Namibia where you should be careful. With just a few extra safety precautions you are bound to have a mindblowing time in Namibia, whether you go it alone or join a tour.
As a solo female traveller, a trip to Namibia is probably best if you already have a few trips by yourself under your belt – especially if you want to tackle long distance driving by yourself though. First timers can always join a tour, letting someone else deal with the stress!
Is Namibia safe to travel for families?
Travelling to Namibia as a family with your children is going to be an amazing thing to do. This is a fantastic family destination which can be enjoyed by children of many different ages.
It's probably one of the best countries in Africa for a family vacation, even more so if you are considering making this a safari trip. Many families may opt for South Africa or Botswana for their safari needs, but Namibia can do it just as well – and much more safely, too.
Obviously there is plenty of wildlife and nature to explore in the country and, whilst many parents would think of Africa in general as a dangerous place to take children, in actuality, there aren't a ton of issues facing families thinking of visiting Namibia.
Namibia does lack traditional attractions geared up for children. That means no theme parks, no water parks, no children's museums… But that doesn't mean that there aren't any adventures to go on; in fact, there's loads to do!
You can explore the wildlife of the Etosha National Park, go camping or stay in luxury lodges. Safaris are a good way to introduce your children to the amazing fauna that Africa boasts, but often this is better suited to older children; some safari companies won't accept children under a certain age.
There are a few good reasons for that. Firstly, the distances involved in travelling around the country can be simply too much for a young child. Secondly, it can get really, really hot. Thirdly, you're not guaranteed to see amazing animals right away, so there's a chance they may not appreciate the adventure of it all unless they get the pay-off of the Big Five.
When it comes to the practical side of things, like accommodation, it's usually quite easy to find fairly affordable family chalets and rooms. Supplies like baby food, powdered milk and diapers can be found at large supermarkets, but it's best to stock up if you're heading out into the wilderness.
If you want to do some travelling around with your children, the best way to do it is by hiring a car. The distances can be really long – too long – on public transport and are just not suited to a child.
Self driving in Namibia means you will have to pack essential supplies and enough things to keep the children entertained. Bringing your child seat from home is definitely a better idea than risking not finding one in Namibia.
Aside from all of that, the most important thing about travelling to Namibia with children is actually related to documents.
New immigration rules (enacted in 2016) mean that parents travelling with children who are under 18 have to carry with them at all times the original, or a certified copy of, the birth certificate. This needs to list the child's and both parents' details and short version will not be accepted.
If you're a single parent travelling with a child, you need an affidavit with approval from the other parent, which you'll also need to travel with you.
Note that whilst you may not be asked for this at every turn, you may get yourself into a sticky situation if you don't have this official documentation.
Travelling to Namibia with your family definitely makes for an exciting adventure. Of course, being all about the nature, the nature can be a big risk here: make sure your children are protected against mosquitoes, that they are slathered in sunscreen, and be extra vigilant that your children don't wander off unsupervised.
Is it safe to drive in Namibia?
We've mentioned it a lot already, but here's when we finally get into the nitty-gritty of it.
Self-driving in Namibia is a great way to see the country. Whilst it's generally quite safe, given the state of the roads and the vehicles that you get to rent, it's the sheer distances involved that are the main issue with driving in Namibia.
Getting behind the wheels of your own car is the best (and easiest) way to get around this country. Put simply, it's made for a road trip.
There's actually a pretty impressive system of made-up roads that connect the country, running all the way from South Africa to Botswana.
In towns and popular tourist sites, the roads may be unsealed (i.e. gravel) but they're still accessible and fairly well looked after.
Roads that are C-numbered highways are passable to all vehicles and well maintained; D-numbered roads are usually passable, but generally rougher going and only navigable with the help of a four wheeled drive.
You can pick up a rental car from one of the big rental agencies at Hosea Kutako International Airport; you'll have the biggest selection of agencies here.
For up to date information on the state of the highways and the laws in Namibia, check out the AA of Namibia; they provide maps too.
To certify to drive in Namibia you will need an international drivers license before you touch down in the country, and then after that you can simply hit the road – and drive for up to 90 days.
Most small towns have petrol stations and fuel gets more expensive the more remote you go. They're opened from 7am to 7pm and are fully serviced; it's a good idea to tip a couple of dollars to the pump attendant once they're done.
The distances are so vast in Namibia that you should really never pass a gas station or service station without filling up. It's also a good idea to carry some additional fuel with you in a jerry can, in case you are going to a really remote area. (In addition, petrol stations can run out of fuel, too.)
In most towns, you can pick up spare parts or find someone to fix your car. You should be prepared with spare tires, jump leads and tow ropes (to name a few) and to, most importantly, know what you're doing with them: you do not want to be stuck out in the desert.
Speaking of which, just in case, you should have emergency supplies with you. Plenty of water, plenty of food and blankets. Make sure you have an extra battery pack or two for your phone in case you need to call for help.
One very important thing to note is that, whilst it seems like an amazing adventure to explore Namibia by car, it actually has one of the highest road fatality rates in the world. With that in mind, you really do need to be careful of hazards: wild animals, pedestrians, stray dogs, potholes, other speeding vehicles, driving at night, flooded roads…
On that note, we wouldn't recommend that you drive in Namibia if you just passed your driving test. If you're going anywhere near gravel roads, you really do need some skill to navigate them – and you'll need a four wheeled drive, too.
Experienced, good drivers who know something about fixing cars and tackling off road conditions: you'll love it.
Is Uber safe in Namibia?
There is no Uber in Namibia. Windhoek, sadly, is not privy to the global sensation that is Uber.
The best thing to do in the absence of Uber is to get your hotel to order a taxi for you. It's the old school Uber.
However, it's always worth checking as situations with Uber can change, and other app-based taxi hailing companies may even pop up to fill Uber's place. Watch this space.
Are taxis safe in Namibia?
Taxis in Namibia can be pretty tricky sometimes, but they're quite a good way to get around. You just need to know how to use them, so a few insider tips can only help you in your quest to become taxi-savvy in Namibia.
There is a system of shared taxis in Windhoek. If you're not aware of how this works, shared taxis work almost like minibuses, following a set route from main areas in townships, linking communities. Fares aren't always the same and you can ask to be dropped off wherever you want – provided it's on the route.
However, these taxis can be a bit sketchy. The cars are badly kept, the characters you're sharing with (or even the drivers) might be shady, and the conditions can be cramped. Add to that a bit of dodgy driving, and you will probably agree that a shared taxi is not an ideal option.
If you want to catch a normal taxi in Windhoek, for example, you stick your arm out and wave it down towards the ground. You'll usually find them along Independence Avenue. However, be warned: flagging down a taxi like this can end up with higher prices and not great service.
Before you get in the cab, tell the driver where you want to go and agree on a fare beforehand; there is a likelihood they'll refuse if it's too far out of there way.
Radio taxis are much less sketchy than hailing one off the street, you'll get to have it to yourself, for starters, and the price will be pre-arranged. They'll come and collect you wherever you are if you book them.
You can also find these sorts of cabs behind the Tourist Information Centre in Windhoek, on the north side of the Wernhill Park Shopping, and outside popular restaurants and bars.
Make sure you agree on a price before you get in. Fares vary depending on where you want to go.
It's a good idea to not have large denominations of money on you, as taxi drivers may be unable (or just say they're unable) to split the bill and give you change. It's always best to pay with exact change.
If y0u are worried about getting into a taxi that is safe, the best thing for you is to ask your accommodation to either book one for you or to ask them for the number yourself.
In short, taxis can be pretty sketchy in Namibia. We would advise against hailing one in the street and always go with a recommended, reputable radio taxi company.
Is public transportation in Namibia safe?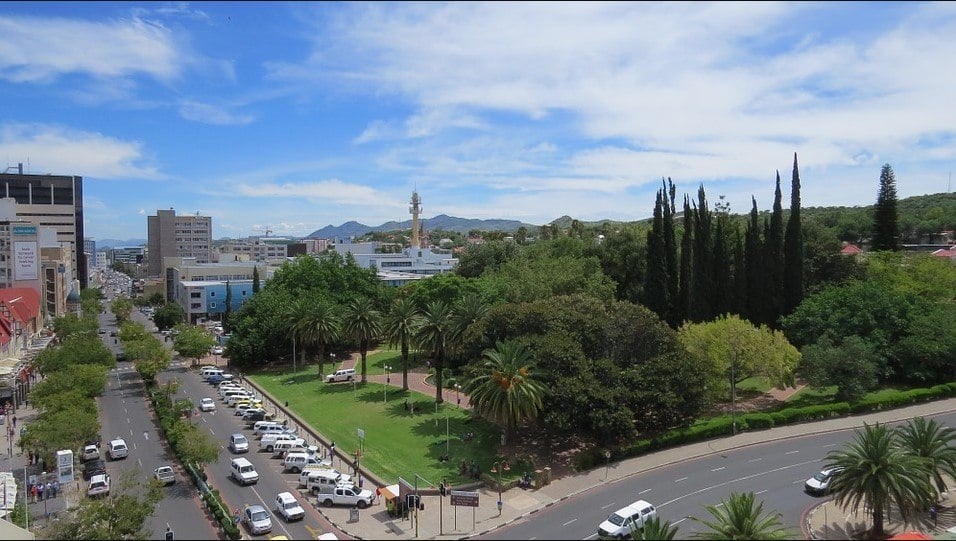 Namibia doesn't exactly boast a whole lot of public transport on offer. What they do have here is designed mainly for local use, and not really suited to getting off the beaten track to popular tourist locations.
There are a few train lines, that runs out of the hub that is Windhoek; there are buses and minibuses that service the rest of the country.
Namibia doesn't have the most extensive bus network in the world, let's be honest. The best and most high-end service to get around is the Intercape Mainliner; this goes between the capital, Swakopmund, Walvis Bay and other places such as Rundu.
This bus service features things like air-con and meals included in the price. It's fancy, and you'll have to pay for the privilege, but if you are looking to get around in a non-local way, this is probably the only way (other than a private driver) to do it.
Another way to get around is via local kombis, or minibuses.
These travel around the country between many different destinations and even to neighbouring countries. As you may have expected these can be quite irregular, can take a long time, and are generally quite a hair raising experience.
There are other bus services that ferry people between neighbouring countries. For example, you can go (if you really want to) travel from Windhoek to Johannesburg, but it takes a painful 24 hours to get there. There's also one to Victoria Falls in Zimbabwe, but it's a long way to go on a bus.
The Trans-Namib Railway, the one we mentioned earlier, connects big towns between the capital and Swakopmund in the west. The trains are slow, painfully so, and they will require some degree of patience. They tend to stop at every post, even if there are no passengers, because it acts as a freight service, too. It's not very popular, but if you like trains it could be an interesting experience.
There are also services that run south to Keetmanshoop and east to Gobabis. There are economy and business class seats on all trains, but even though they run through the night there are no sleeper cabins. Needless to say, you should watch your belongings and keep them close to you if you are travelling on Namibia's trains.
If you feel like travelling in a bit of style, you could shell out some cash on one of Namibia's two tourist trains. This is the kind of thing when you can hark back to the old days of rail travel aboard the veritable rail cruise that is the "Desert Express", featuring actual beds and en suite cabins. It's super nice and travels Windhoek and Swakopmund, stopping for lunches and game drives.
The other one is "Shongololo Dune Express" – a similarly lavish experience that can only be done on a 12-day trip, taking in the highlights of Namibia from bottom to top, wining and dining all the way.
Aside from those two expensive options, most other public transport in Namibia (perhaps with the exception of the Intercape Multiliner) are rickety and should be used with caution, though – most likely – you'll be fine. Just bring snacks so you don't get hungry.
Bum bags aren't just for Adidas lads and super dads!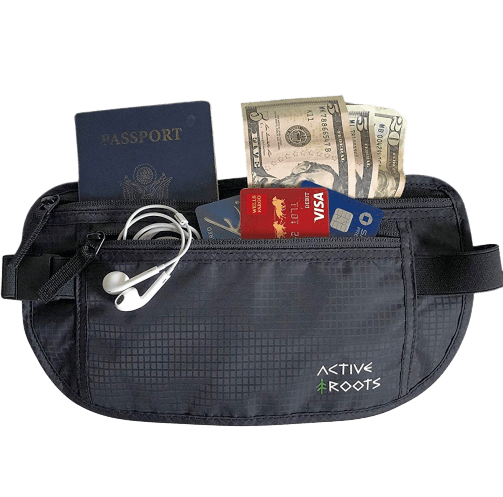 Seriously, once you enter the travel belt life, you never go back. You can NEVER overstate just how useful having all your most important valuables right around your waist is.
A full-sized travel belt stays tucked under your shirt and keeps your valuables – documents, passport cash, headphones, lip balm, illicit goodies 😉 – organised and on-hand for moment's notice.
Hide Yo' Money!
Is the food in Namibia safe?
There is plenty of opportunity to try some amazing dishes when you are in Namibia. This may not come as a surprise, but there's a lot of meat on offer – vegetarians, you have been warned. What you're doing and how you're travelling will affect how you eat in Namibia.
In hotels, for example, half board is often on offer, whereby they'll give you a packed lunch to take out for the day (if you ask for it). Generally, however, regular Namibian food is not typically found on tourist menus, so here are some tips on how to get to try it all…
Make friends with a local. They will show you the best places to eat, well away from any tourist traps or fancy hotel offerings that don't actually resemble what people in this country eat. For example, outdoor dishes like potjie and the good ol' braai are very local experiences; getting invited along will help you get to grips with the culture of Namibia.
Definitely try out the German-influenced cake shops, where you will be able to try out a whole load of different pastries, breads and cakes. There's not a high chance of getting ill from apple strudel or black forest gateaux – well, only if you eat too many of them at one time.
If you want a cooked breakfast, beware: alongside stuff you may expect, like a fried egg or bacon, you may get something a little bit strange – curried kidneys, for example.
Meat is the main thing that people eat here since, being a desert-y country, it has to import much of its fruit and vegetables. However, you can sample squash and pumpkin, which grow here, as well as Namibian oranges and papayas, just in case you're missing a bit of vitamin C in your life.
Watch out for the hotel buffet. Whilst it's all well and good to gorge yourself on all sorts of stuff for breakfast, lunch and dinner at your hotel, there is a high chance that the stuff in the metal trays and troughs has been sitting around for a while before you get to it. Opt out, or order something or order something that has to be cooked fresh instead.
Make sure that when you do it meat in Namibia that it has been cooked well and is served to you piping hot; it's the only way to ensure that something has been cooked thoroughly enough.
Meat in Namibia will often include "weird" stuff like zebra and ostriches and crocodile. If you want to try new stuff, go for it, but it might be a good idea to avoid exotic meat like this since it fuels a trade in game meat that probably isn't good for the world.
Probably one of the most basic tips in the whole of this safety guide for Namibia, but honestly: wash your hands! Having dirty hands, and then using those hands to eat, is actually a really easy way to make yourself ill. Avoid doing so by washing your hands before you eat. Simple.
Stock up on food at supermarkets if you will be leaving town. Make sure it's stuff that will last you a few days – not fresh produce, for example, but something sustainable like nuts.
Whilst the stuff you get in your hotel is probably more likely going to be a local take on international cuisine (hello, pizza and pasta), the things that actual Namibian people eat are quite different. Whether you actually get to try these or not will depend on how you travel…
Oshifima, a dough-like paste made from millet, accompanies meat stew; oshiwambo is a spinach and beef dish; meali pap is a standard sort of porridge. Adventurous foodies: do some research on what you want to eat and see if you can seek it out with the help of a local!
Can you drink the water in Namibia?
The water in Namibia is sometimes safe to drink. Hotels and other private venues purify and filter their water, so it's ok to drink.
However, if you are worried, you should boil the water (vigorously for 1 minute) in order to purify it.
Alternatively, the only option is to stick with bottled water. In fact, when you are heading out on a road trip into the Namibian wilderness, you should stock up on a lot of bottled water as it's obviously very hard to come by in the desert.
Is Namibia safe to live?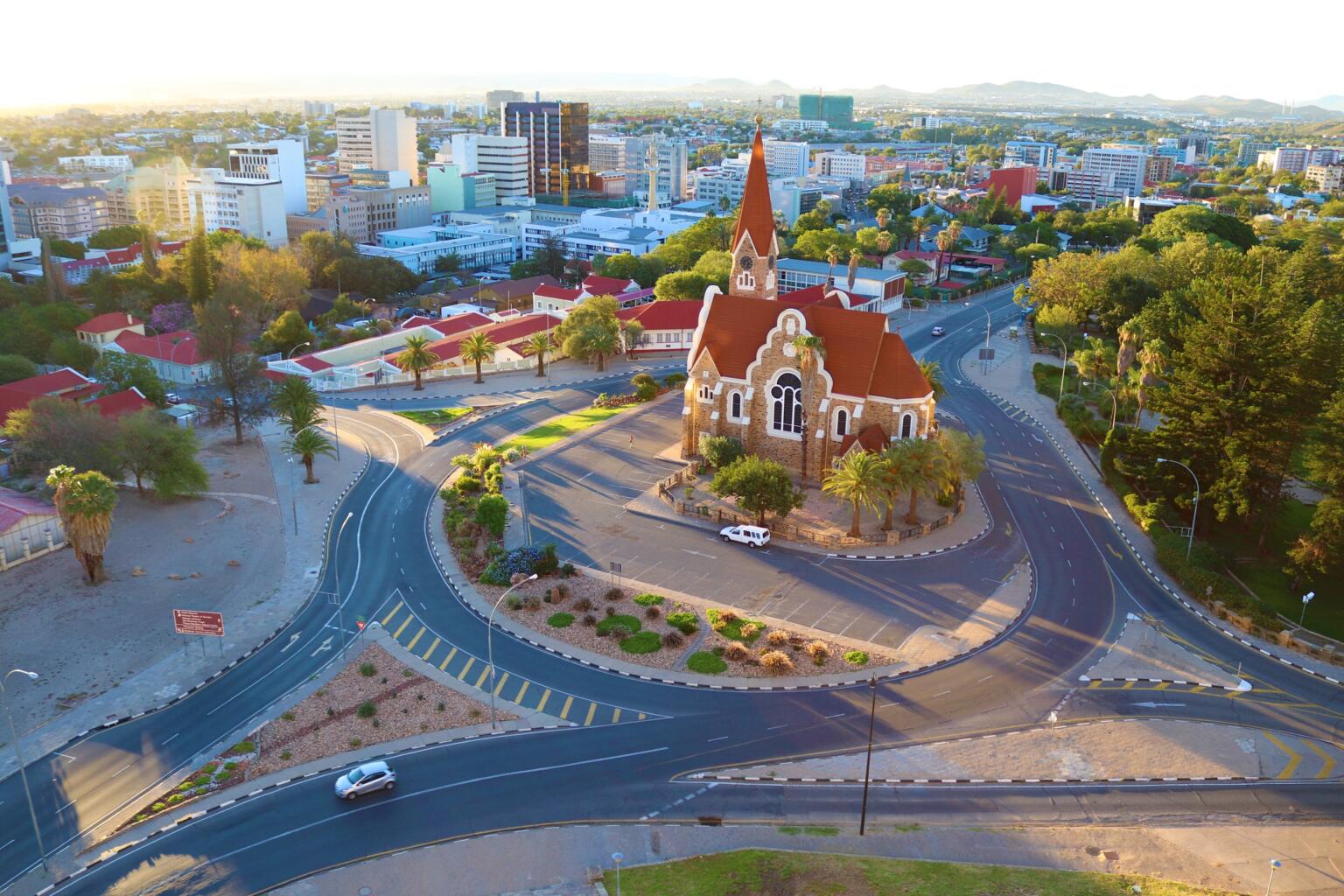 If you are thinking about making the move to Namibia, this is going to be a difficult choice to make.
It's a very large country that's probably very different both culturally and economically to the one that you are from, with one of the most unequal distributions of wealth and income in the world (according to the World Bank).
You could potentially, as many people do, live quite a comfortable life here – living in the suburbs, shopping in department stores and malls, driving a big car, eating well, and rubbing with the sorts of people who live like this.
Alternatively, you could live a much more basic and rural life, where the water comes from a pump, where you'll be living much more in tune with nature. It is possible.
The climate can be hard to deal with in Namibia. Kapriva is a pretty wet area, whereas somewhere like Luderitz is much more desert-y; living in either one will mean a very different lifestyle.
Most of the people in Namibia live close to the Angolan border – the shared border with South Africa has a much harsher landscape.
If you live in Windhoek, you could probably live quite a decent, laid back lifestyle, without having to worry about drinking dirty tap water or learning any languages. You could go to a grocery store to get your food and live a pretty "normal" life, similar to the one you're living now, maybe.
Living in Namibia in general means having access to the vast nature of the place, which is a major plus if you like nature. Some careful research may be able to land you with some property where you could eke out an existence of farming and getting to know locals, learning to speak a local language. If you want that sort of life, it has been done and you could do it too.
In general, especially in more urban areas, you will have to be live slightly differently to how you do now – that's because of crime. Expats often live in protected housing or in a secure, private neighourhood, fenced off from the rest of town altogether. Many people live in houses with loads of rooms and a pool.
If you're only here for the short term, however, finding a serviced apartment that suits you – most likely in Windhoek – is relatively easy. As with most moves abroad, get online, do your research, get connected to expats (past and present) and, most importantly, make sure you actually pay a visit to Namibia before you figure out if you'll move there or not.
The Future of the SIM Card is HERE!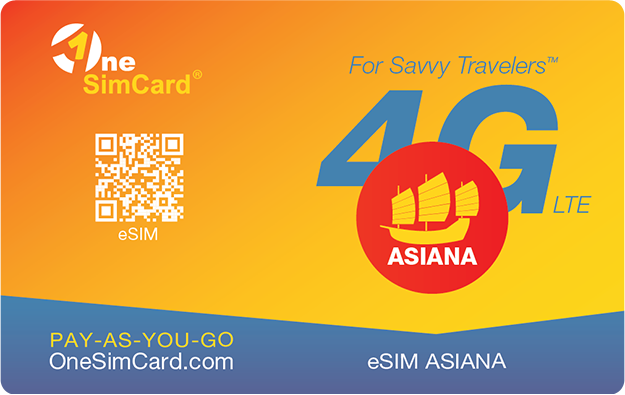 A new country, a new contract, a new piece of plastic – booooring. Instead, buy an eSIM!
An eSIM works just like an app: you buy it, you download it, and BOOM! You're connected. It's just that easy.
Is your phone eSIM ready? Read about how e-Sims work or click below to see one of the top eSIM providers on the market and ditch the plastic.
Buy an eSIM!
How is healthcare in Namibia?
You may have imagined this already, but the healthcare in Namibia varies wildly.
It is possible to find good quality healthcare in urban areas; in Windhoek, being the capital, there is access to good medical facilities. Private hospitals are of an excellent standard and highly recommended if you need to see a medical professional.
On the other hand, public hospitals suffer from overcrowding and underfunding. If you go further into rural areas, you may not even find any medical facilities.
You could be, at some points in your trip, something like 10 to 12 hours driving distance from the nearest medical facility: not even a hospital, just a medical practitioner or even a pharmacy.
With this in mind, you should definitely travel with all the medication you may need, a first aid kit, and things such as painkillers, rehydration sachets, and anti-diarrhoea medication.
You really need to make sure you have fully comprehensive medical travel insurance. Some private hospitals, amazingly, might even need to see proof of payment before they start treatment – even with insurance. Some policies won't even be accepted or recognised by some private hospitals, so you will really need to check that your insurance will handle it.
Pharmacies are good for basic advice, but if you need specific medication you will most likely need a prescription.
In the case of blood transfusions, there is a risk of contracting HIV; to find a reputable clinic, or for a source of safely screened blood, visit www.bloodcare.org.uk. These guys will transport safe blood, anywhere in the world, within 24 hours – it's an incredible service.
Finally, if you have an emergency and you need medical assistance during your time in Namibia, you should dial 211111 (not as catchy as 911) if you're in Windhoek – if you're elsewhere in the country, dial 10111 – and ask for an ambulance. Note that it can take a while to get assistance if you are in a remote area.
All in all, the healthcare of Namibia is good – if it's private – can be hard to pay for, and is very thin on the ground in rural areas.
FAQ about Staying Safe in Namibia
Here are some quick answers to common questions about safety in Namibia.
Final thoughts on the safety of Namibia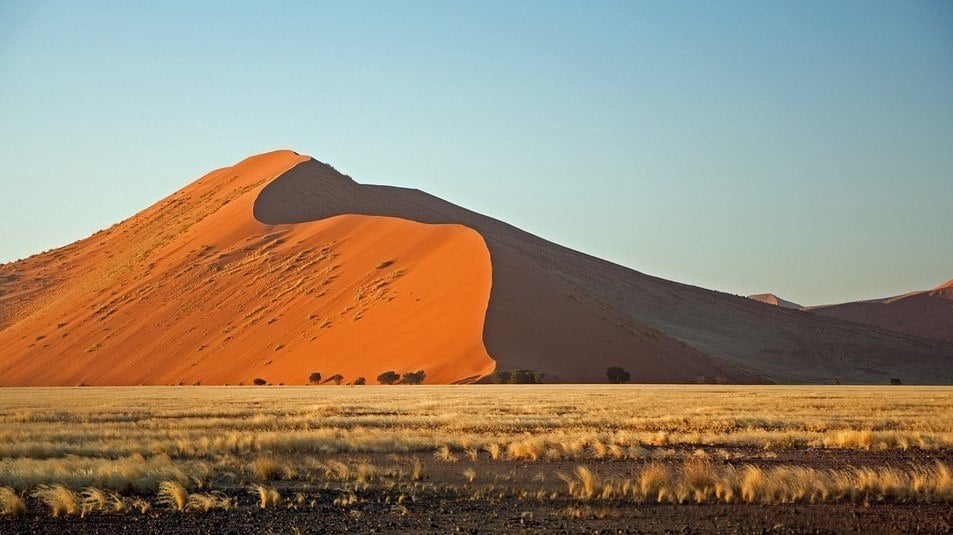 So there you have it. Whilst Namibia can be challenging, and there are real dangers, you will most probably have a safe and happy trip. Just follow the advice and guidance set out here and you should be fine!
---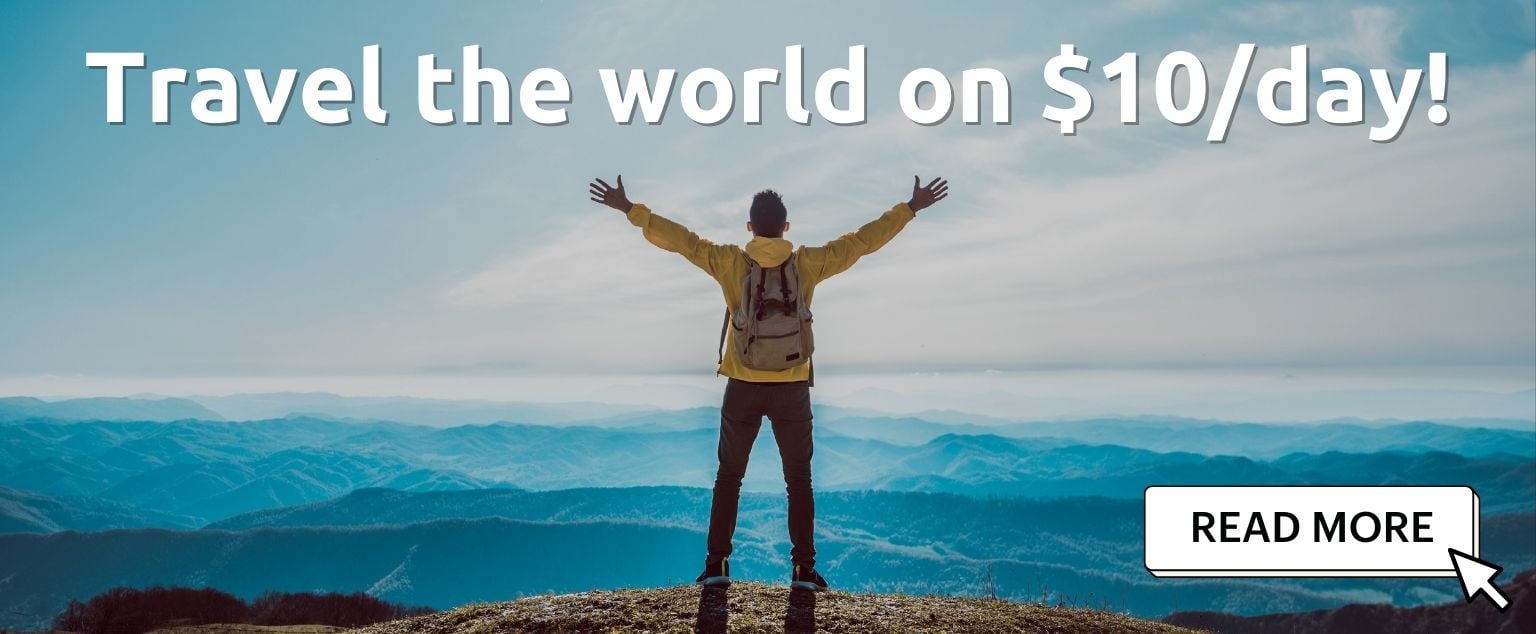 And for transparency's sake, please know that some of the links in our content are affiliate links. That means that if you book your accommodation, buy your gear, or sort your insurance through our link, we earn a small commission (at no extra cost to you). That said, we only link to the gear we trust and never recommend services we don't believe are up to scratch. Again, thank you!