Adventurous jungles, glorious beaches and both the Caribbean and Pacific lapping its shores! Add a sprinkle of some vibrant and colourful cities with the relics of colonial Spain. And top with a laid back local life, Panama is an all round AWESOME to visit.
Home to the famous Panama Canal, as well as the very infamous Darien Gap, Panama is the place to go for you if you are looking for proper adventures. It feels like something from a movie and is freacking epic.
Then again, those rainforests also make for a great place for Colombian rebel groups to hang out in. It also makes for a convenient place for drug trafficking gangs to use. Elsewhere, in the cities and towns, in crowded areas, tourist sights and public transport, theft is common…
So naturally, this may lead you to wonder about how viable a trip to Panama really is. You may well be asking, "How Safe is Panama?" and this is why we have created this insider's guide to staying safe in Panama. From taxis and transport to advice for solo female travellers and even families, our guide has you covered.
There is no such thing as a perfect safety guide, and this article is no different. The question of "Is Panama Safe?" will ALWAYS have a different answer depending on the parties involved. But this article is written for savvy travellers from the perspective of savvy travellers.
The information present in this safety guide was accurate at the time of writing, however, the world is a changeable place, now more than ever. Between the pandemic, ever-worsening cultural division, and a click-hungry media, it can be hard to maintain what is truth and what is sensationalism.
Here, you will find safety knowledge and advice for travelling Panama. It won't be down to the wire cutting edge info on the most current events, but it is layered in the expertise of veteran travellers. If you use our guide, do your own research, and practise common sense, you will have a safe trip to Panama.
If you see any outdated information in this guide, we would really appreciate it if you could reach out in the comments below. We strive to provide the most relevant travel information on the web and always appreciate input from our readers (nicely, please!). Otherwise, thanks for your ear and stay safe!
It's a wild world out there. But it's pretty damn special too. 🙂
Last Updated August 2023

Unlock Our GREATEST Travel Secrets!
Sign up for our newsletter and get the best travel tips delivered right to your inbox.
Is Panama Safe to Visit Right Now?
Yes, but with care. In general, backpacking in Panama is pretty safe.
In fact, it's one of the safest countries in the Central American region – people are friendly and there are plenty of laid-back rural areas to explore.
Straddling two continents, with two distinct coastlines (the Caribbean and North Pacific) connected by a world-famous canal, Panama is definitely of interest. Hiking, rainforests, mountains, culture – it's all here, which is why its tourist levels have been on the rise recently.
With all those tourists coming in, obviously, it's in Panama's interests to keep them safe. Tourist police in the most visited areas (including Panama City, of course) make sure that visitors not only feel but are more secure.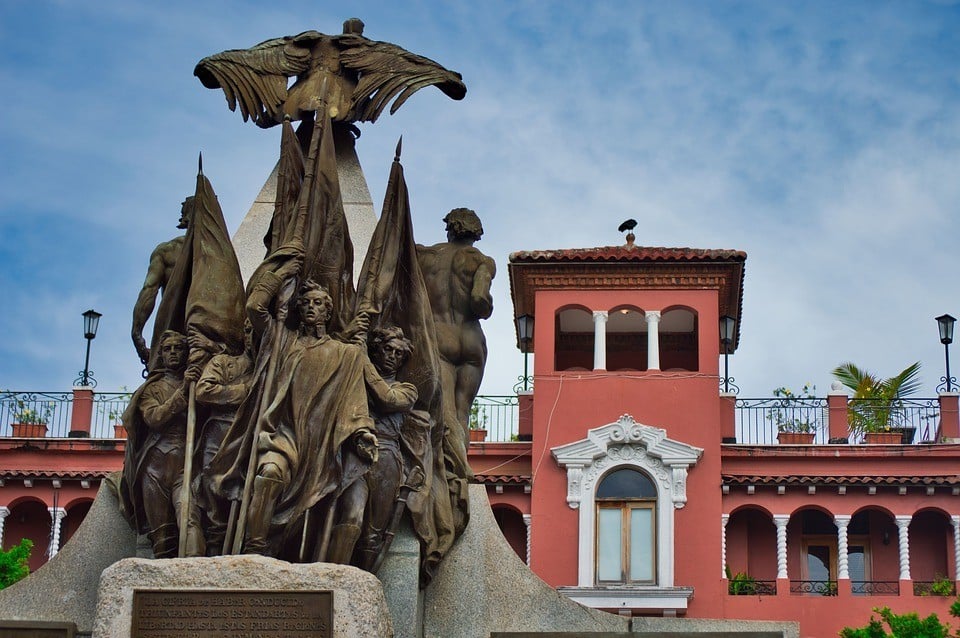 There is still a lot of crime to contend with in this Latin American nation. Serious crimes are mainly between rival drug trafficking gangs. On the whole, petty crime rates are actually pretty high; mugging and pickpocketing is a common issue, especially in the capital.
The risk of street crime, specifically to an unsuspecting tourist that walked into the wrong neighbourhood, is relatively high. Knowing where to stay in Panama City and other cities is important.
The Colombian Border (specifically the Darien Province) is a dangerous area. The violence that still sporadically affects Colombia can spill over the border into Panama.
Nature can pose a risk too, with everything from the rainy season and riptides, to dense jungle and nasty critters to consider.
There is A LOT to keep in mind when planning your trip to Panama, but as long as you're an experienced traveller and come prepared with some safety hacks, you should have a pretty safe time in Panama right now.
Without further ado, let's look into the details of what makes this country tick…
Safest Places in Panama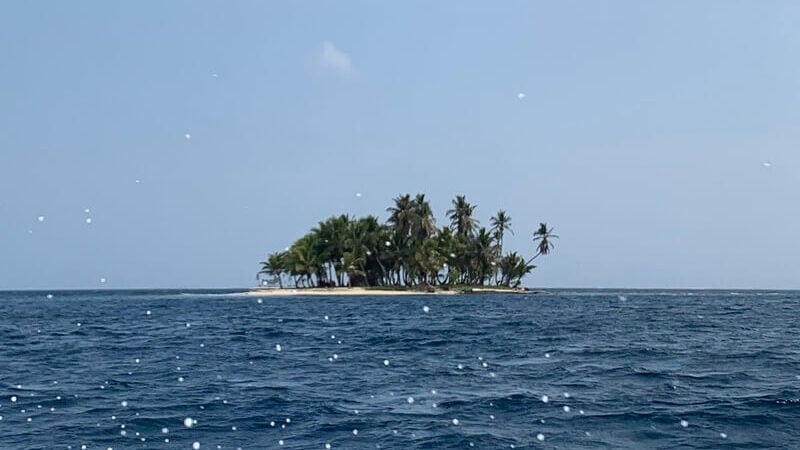 When choosing where you'll be staying in Panama, a bit of research and caution is essential. You don't want to end up in a sketchy area and ruin your trip. To help you out, we've listed the safest areas to visit in Panama below.
Boquete
Boquete is a small hamlet located in the high-cloud forest of the Chiriqui mountains. It is a very refreshing place to visit, with brisk mountain air, whitewater rivers, and dozens of little plantations dotting the edge of the village. Those who want to relax in the jungle with a cup of organic, local coffee or enjoy adventure sports will like Boquete very much
El Valle de Anton
Thanks to its relatively close proximity to Panama City and its stunning natural setting, El Valle de Anton is one of the best eco-retreats in Panama and a favourite getaway for locals. Situated in the heart of a caldera and surrounded by leftover volcanic monoliths on all sides, Anton is a great place to go hiking or just escape to somewhere more bucolic.
El Valle de Anton is home to many Panamanian eco-retreats. People from all over Panama come here to reap the health benefits that volcanoes provide.
Bocas del Toro
This Panamanian island chain in the Caribbean Sea is full of colour, fun and a whole lot of chilled-out, beach-based stuff for all you people out there who love lounging around next to the sea.
Plenty of nature – from marine life to jungle critters – also means that this is a paradise for people who wanna see what Bocas del Toro's natural side has to offer.
It's known for its beaches and nature, sure, but oh boy does it have a partying side. Being backpacker-friendly, there are a ton of affordable hostels in Bocas too.
Places to Avoid in Panama
Unfortunately, not all places in Panama are safe. You need to be careful and aware of your surroundings pretty much anywhere you go in the world, and the same goes for visiting Panama. To help you out, we've listed a couple of no-go or caution areas below:
Panama City – El Chorrillo, San Miguelito and Curundú are neighbourhoods in Panama City that are especially known for high crime statistics. Avoid completely if possible.
The border area with Colombia – political tension, possible drug traffic and no attractions. It's a no-brainer to stay away.
The central province of Colon – there's a high rate of street crime here that means heightened vigilance, or altogether avoidance – unless with a guide or tour group.
Side note: If you want to travel to Darien Province, you should only travel with an organised group – even then, you'll only be allowed to areas where Panamanian police are surveilling. Never stray from your group and ensure that you register your presence with the Sena Front, which is Panama's National Border Control.
It's important to know that Panama is definitely not a super safe place, so a bit of caution and research before you start your travels will go a long way. If you want to increase your safety during your stay, read on for our insider travel tips. Stick to those and you won't have a single issue in Panama.
12 Top Safety Tips for Travelling to Panama
Panama has loads on offer for any kind of traveller. Although visitor numbers are increasing, there's still a fair bit of crime going on in this Latin American country.
Here are my top travel safety tips…
Don't carry around large sums of money – having wads of cash makes you more conspicuous and could make you a target for thieves
Try not to seem like a tourist – being loud, looking lost, dressing like a tourist… all no beuno
Be careful when taking money out of ATMs – people have been attacked using them. Inside banks are best and avoid using them at night
Be wary of pickpockets – they operate in the usual busy areas
Only use registered taxi companies – more on this later, but you need to be aware that they can be sketchy
Don't get involved with drugs – even having a small amount can land you in prison for 15 years
Learn some Spanish before you go – a few phrases will help read menus, ask for directions, and generally get around
Cover up against mosquitoes – dengue fever and malaria are common. Cover up arms and legs and use repellent, especially at dawn and dusk
Carry your passport – it's a pain, but it's required. No copies. Tourists have spent the night in prison because they haven't been able to provide ID to police when asked.
Don't walk around topless off the beach – men or women. It's strictly enforced and you'll be stopped by the police
Know what to do in the event of an earthquake – they happen here. Chiriqui Province gets numerous 5.5+ magnitude earthquakes
Get a sim card – the benefits of maps, translation, information and being able to contact people is invaluable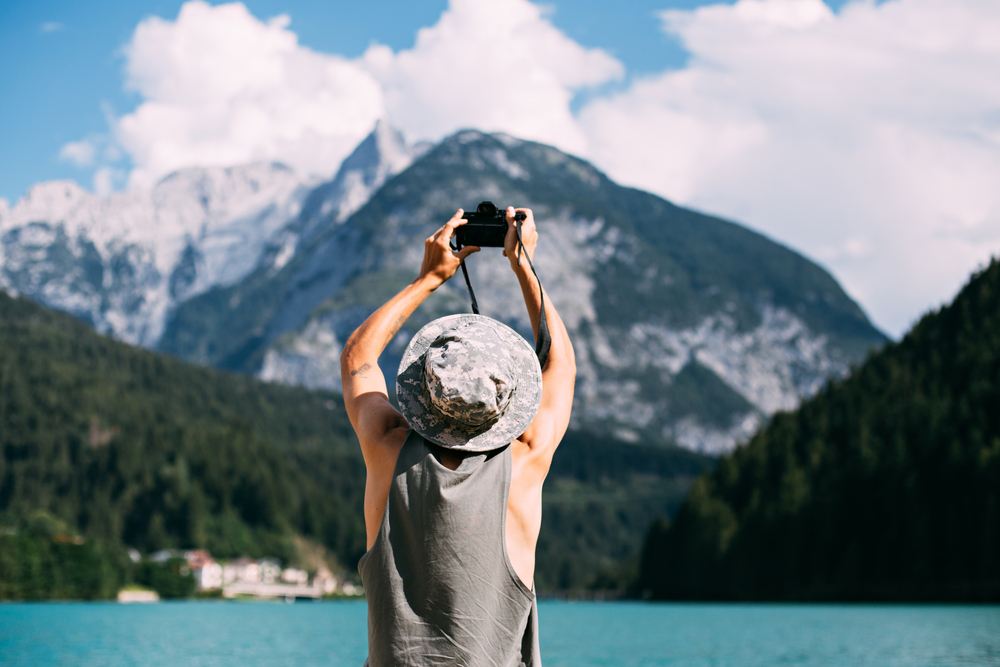 In Panama, solo travel is totally doable. I did it. I loved it.
There's enough going on to keep you busy, and enough in terms of other travellers and friendly locals that you won't feel lonely.
But, it won't be 100% awesome all the time. Here are my Panama solo travel tips to help it go smoothly…
Stay aware of your surroundings. Being solo, you only have yourself to rely on, which means you need to be extra cautious of who is around you and what is going on in your peripherals.
If you're going out hiking by yourself, make sure you go well prepared and pack enough supplies.
If you are planning on going out into nature without a guide, you should definitely notify the staff at your accommodation (as well as any travel buddies or friends/family back home), just in case.
Do your research on dangerous areas in places you're visiting. This can be a combination of your own online research – hitting up travel groups on Facebook as well as forums – and asking locals.
Don't push yourself too much. Even though you've got this whole tick list of things to do (probably), know that you don't have to do everything your guidebook recommends.
Consider having multiple bank accounts. Having no way to access your money is not worth it.
Research your accommodation in advance. Make sure that it's in a good area of town, a secure building with staff that people mention (positively) in reviews.
In general, as a solo traveller, Panama is surprisingly safe.
However, you should definitely pay attention to your surroundings and not make yourself vulnerable to being a victim of crime. Not standing out, not being oblivious to situations and trusting your gut will help.
Is Panama Safe for Solo Female Travellers?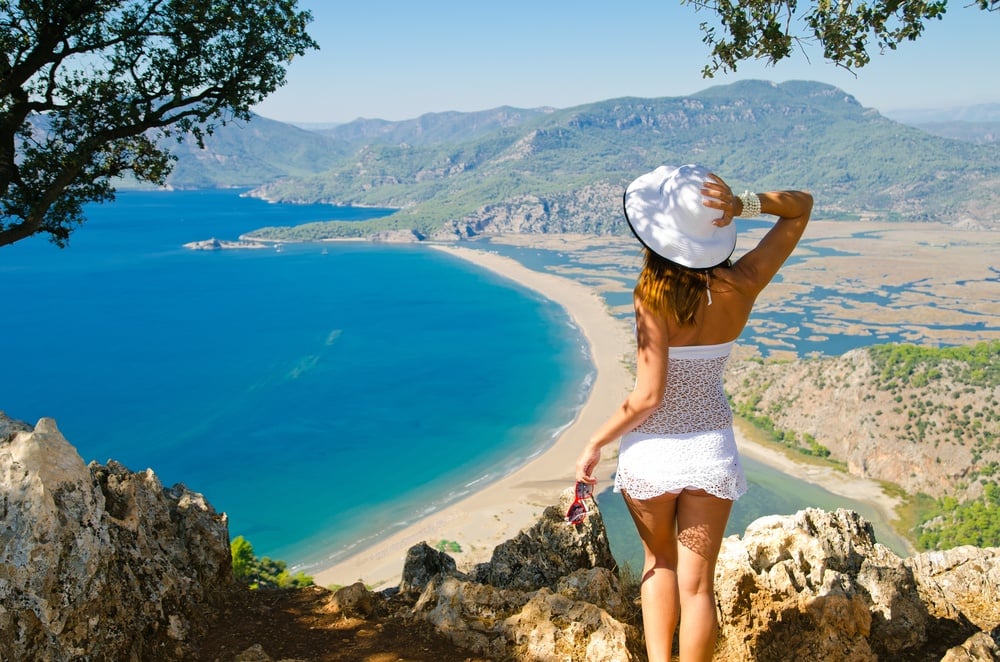 Panama is pretty safe for a solo female traveller. I met loads of 'em.
There's nature to explore, beaches to admire, culture to soak up, locals to meet. It's cool.
As a female in the world, you're going to have to come across things like annoying men, more attention because you're travelling solo, and some uncomfortable situations. Keep my Panama-specific solo female traveller tips in mind…
Some men may hassle you in Panama, mainly in terms of flirtatious comments, horn honking, staring and (bizarrely) hissing. It's best to simply ignore their behaviour.
In general, it's not a good idea to go hiking by yourself or exploring remote areas alone. This is best done with a tour guide, preferably in a group tour.
When it comes to what to wear, you should dress modestly.
You might want to consider making friends with some fellow travellers at your accommodation, so you can travel around and explore the country together. Either way, you won't be with people 100% of the time, so it pays to be even more cautious than you usually would be.
Don't walk around at night – at all. It's just not a good idea. With Panama's crime rate, combined with you not knowing anything about the streets you'll be walking around, it will just put you at risk.
Be wary of taxis. It's common for taxis to be shared, but this can be risky. Avoid the risk and pay a little more to have the taxi all to yourself instead.
Solo female travel in Panama may seem like a distant dream, but if you've travelled solo anywhere in Latin America before, you will know the sort of vibe to expect in this country.
With that in mind, it's not somewhere I would recommend for first-time female travellers.
Is Panama Safe for Families?
As you might be able to guess, Panama IS a family-friendly society.
If you're looking for a place to travel with your children, somewhere that's definitely going to be an adventurous place to be, then this could be it.
There is some good infrastructure for travelling around here as well as a fair few family-friendly resorts.
Opt to go on a tour, which will take you on adventures into jungles and all sorts of other exciting things. There are many tour and travel agencies that are geared towards family vacations.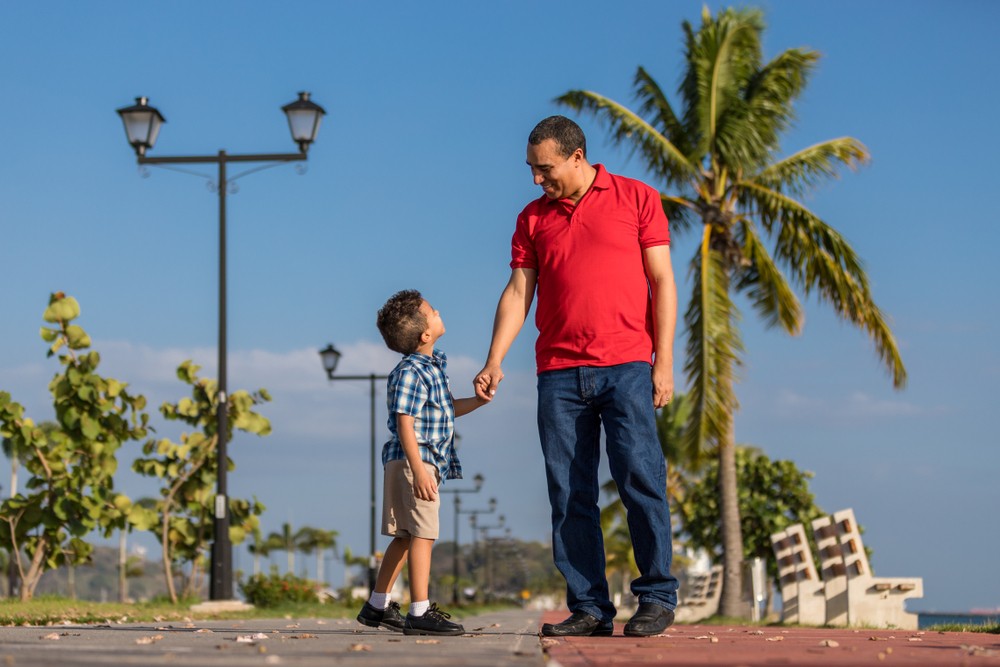 Unless you want to stay put in a resort, I wouldn't recommend bringing children any younger than 4 as this could end up being a very stressful way to see the country.
Needless to say, it's important to keep your children covered up from the sun (don't forget sunscreen), as well as from mosquitoes (make sure you use child-friendly repellent). Be extra careful at beaches and ensure that your children don't go too far from you at any time. Warn them of the dangers of the sea!
In Panama City, it's best to stock up on supplies for your children such as nappies and baby food. Things like high chairs in restaurants, as well as children's menus, don't really exist – neither do baby changing facilities.
In general, Panama is safe for families. It's an amazing destination. Tours are definitely an option for anybody travelling to the country with their family, but to make things even safer for yourself.
Getting Around Panama Safely
Panama has a surprisingly good standard of roads and a good system to go with it – in general, that is. However, that doesn't necessarily mean that driving in Panama is a good idea.
The driving standards of its citizens are pretty low. Traffic causes a lot of congestion. There are lots of hazards to look out for. Secondary roads are also (often) in pretty bad shape
All in all, I wouldn't recommend driving in Panama. Basically, it's not worth it. Unless you're really into your adventuring and part of your whole thing is to drive in rugged (or chaotic) places, I wouldn't say driving is something you should do here.
As of recently, Uber does operate in Panama. Is Uber safe in Panama? Yes, Uber is also safe in Panama. It operates in Panama City and Panama City only.
Taxis are plentiful in Panama. Not only that, but they're also very cheap. However, they can be a bit of a problem. Taxis in Panama aren't easy – or super safe. ALWAYS agree on a price BEFORE entering the vehicle. Charm (and a bit of Spanish) always goes a long way.
The Panamanian government advises tourists to use the Metrobus system to "ensure your own safety" – a few Red Devils can be seen dotted around, but I don't recommend using them.
Renting bicycles in some locations is a great, cheap way to get around too. Cycling in Panama works great in places like Bocas Del Toro, where you can always rent bikes or mopeds for super cheap!
There you have it: the transport in Panama is safe, reliable and cheap.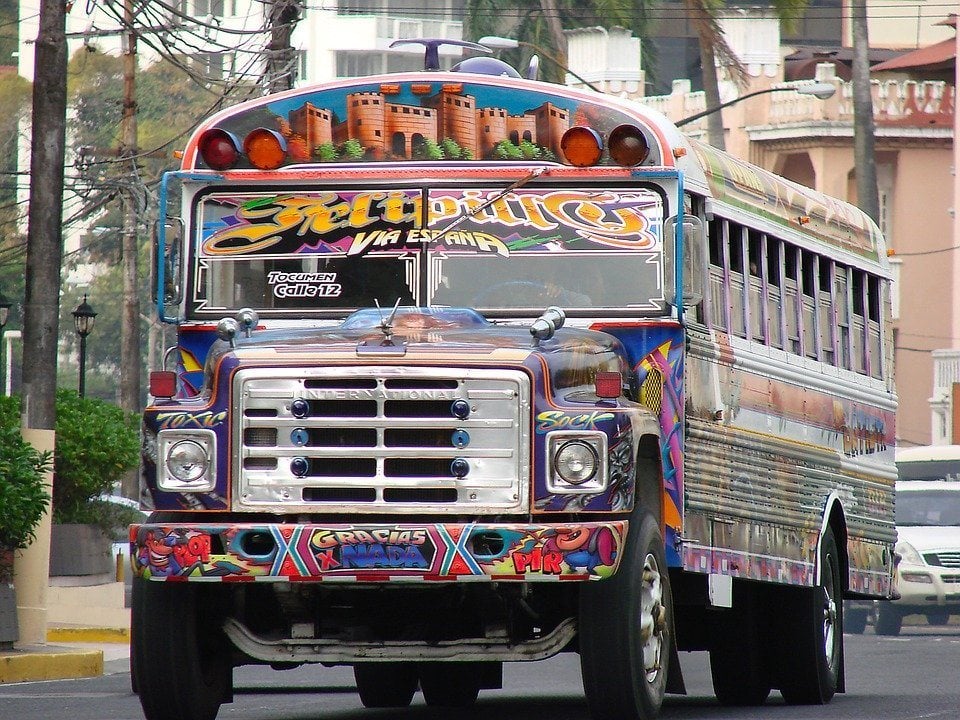 Panama Travel Insurance
Staying protected in 2023 is a no-brainer. If you're worried about safety, cover your back with travel insurance.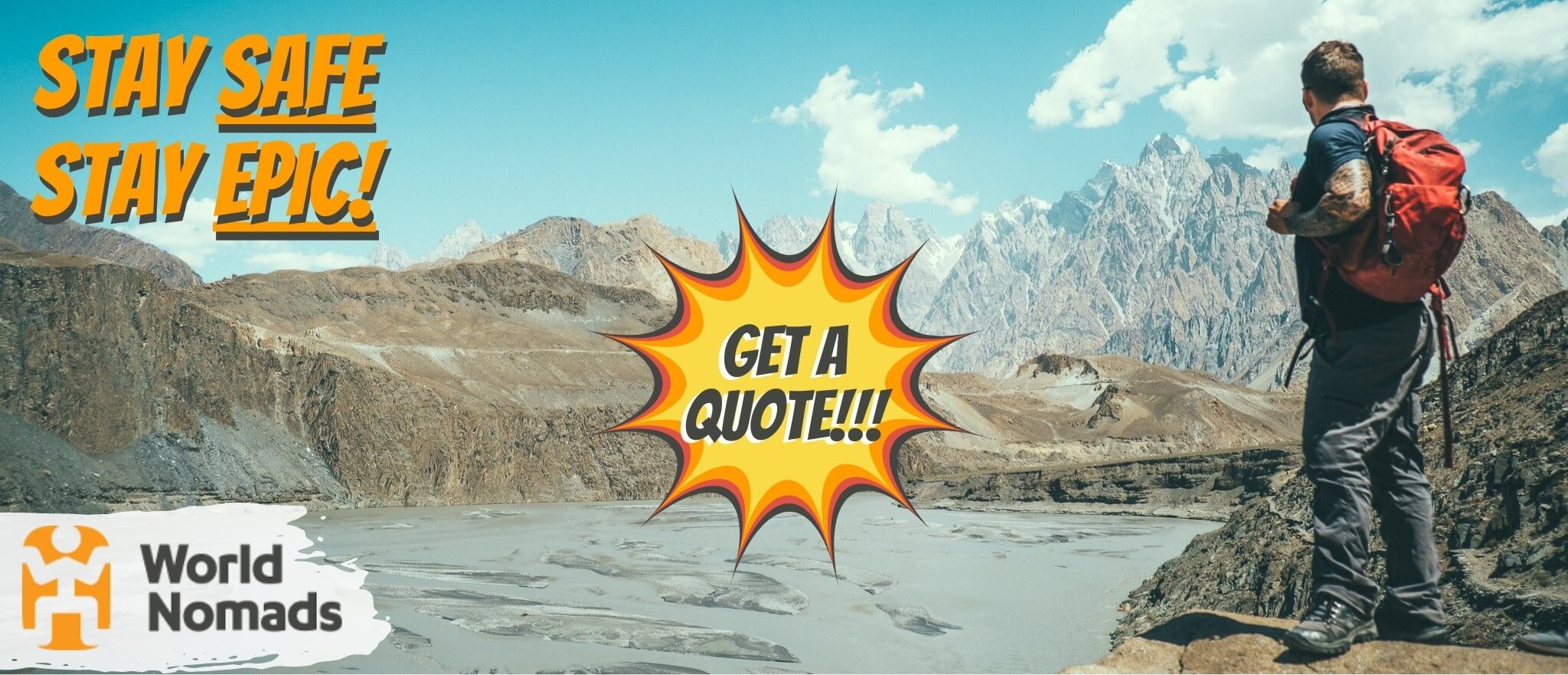 World Nomads' mission is to support and encourage travellers to explore their boundaries. They offer simple & flexible travel insurance, and safety advice to help you travel confidently.
They've been doing it since 2002 – protecting, connecting, and inspiring independent travellers just like you.
Get a quote below or read our in-depth review!
World Nomads provides travel insurance for travelers in over 100 countries. As an affiliate, we receive a fee when you get a quote from World Nomads using this link. We do not represent World Nomads. This is information only and not a recommendation to buy travel insurance.
FAQs About Staying Safe in Panama
Here are some quick answers to common questions about safety in Panama.
So, How Safe is Panama?
Panama is statistically speaking one of the safest countries in Central America.
Even so, there are things about Panama that may make you think twice about visiting this country: theft from tourists is common, pickpocketing happens, and muggings can occur too. This isn't like where you're from (most likely, anyway) and will therefore require you to be more careful and cautious than usual.
The position of Panama, sandwiched between Central America and South America, occupying both the Caribbean and Pacific coasts, is both a blessing and a curse. You get the best of both worlds in terms of natural beauty on either side. You get the rainforest of the Darien Gap, but then again, it's the funnel through which so much trafficking takes place, making a lot of the country unsafe to travel.
However, it's all relative. You could come to Panama, stay in a resort, and be absolutely fine the entire time – no safety issues at all.
You could even have a tour organised when you plan to visit, meaning you get to travel around with a group of people and be led around by a knowledgeable guide (our recommendation). Independent travel, however, is possible: just be sensible with how you go and you'll be fine.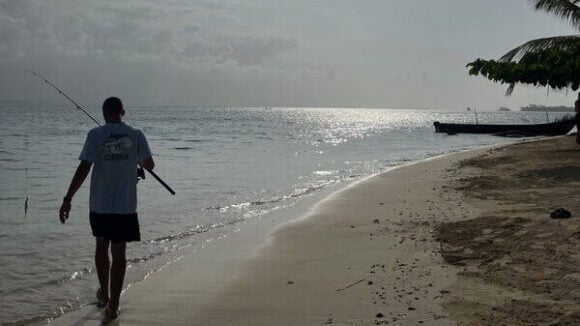 ---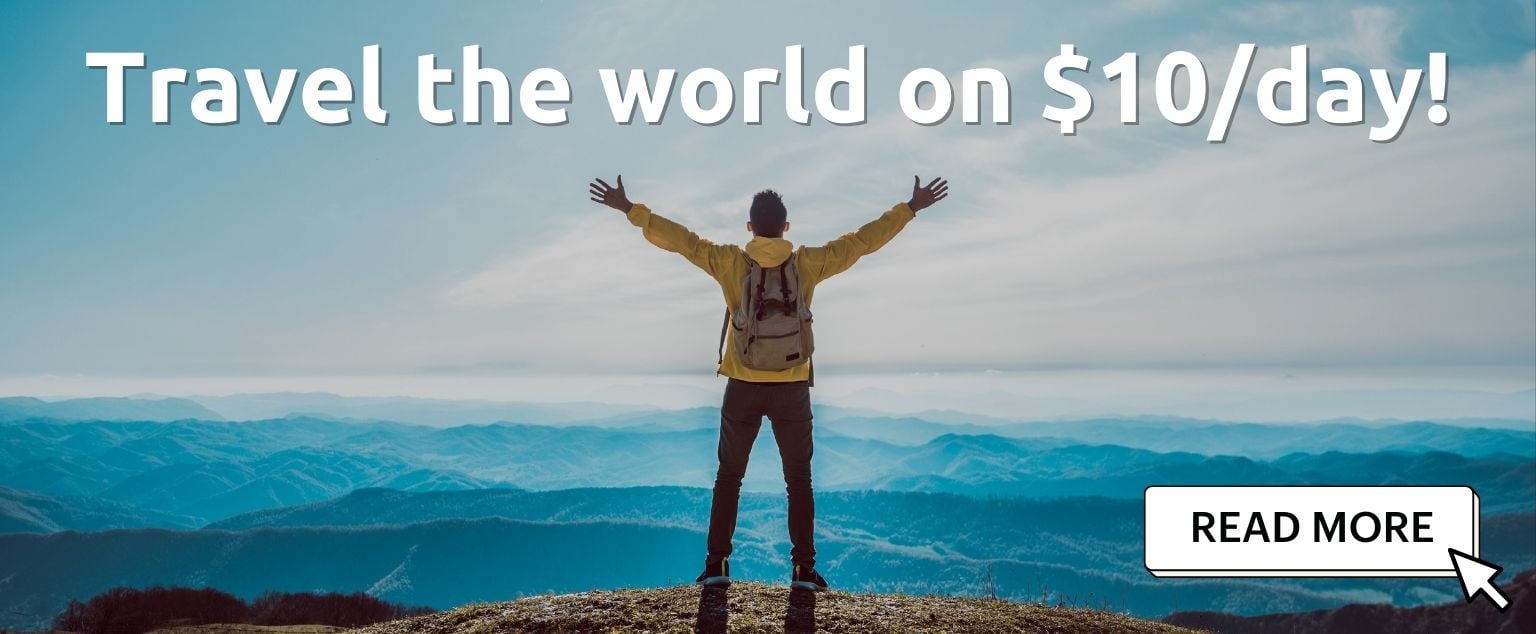 And for transparency's sake, please know that some of the links in our content are affiliate links. That means that if you book your accommodation, buy your gear, or sort your insurance through our link, we earn a small commission (at no extra cost to you). That said, we only link to the gear we trust and never recommend services we don't believe are up to scratch. Again, thank you!