Everything seems to be better in Panama, and for good reason. From the bustling city of Panama City to the lush jungles in Chiriquí Province to the beautiful beaches in Boca del Toro. This Central American nation is rich in culture and brings together its people like no other!
Located in the center of Central America, Panama is bordered by two oceans and four countries. This unique location makes it a great destination for tourists looking to explore different cultures and landscapes in one trip! For example, traveling from Panama City to Boquete can take you through rainforests, mountain tops, coffee farms, and small villages – all in less than a day's drive.
Aside from its diverse scenery, Panama also offers a variety of exciting festivals throughout the year. The most famous one is the Boquete Jazz and Blues Festival which attracts music lovers from all over the world. But there are plenty of other festivals that celebrate things like film, art, culture, and nature that are just as exciting.
Festivals in Panama
Many people know Panama for its beautiful beaches and yummy traditional dishes, but few know of the exciting festivals that take place all year round.
If you're looking to explore different cultures and have fun at the same time, then visiting Panama is the place for you. Here is a list of some of the best festivals in Panama!
Chiriqui Highlands Flower and Coffee Festival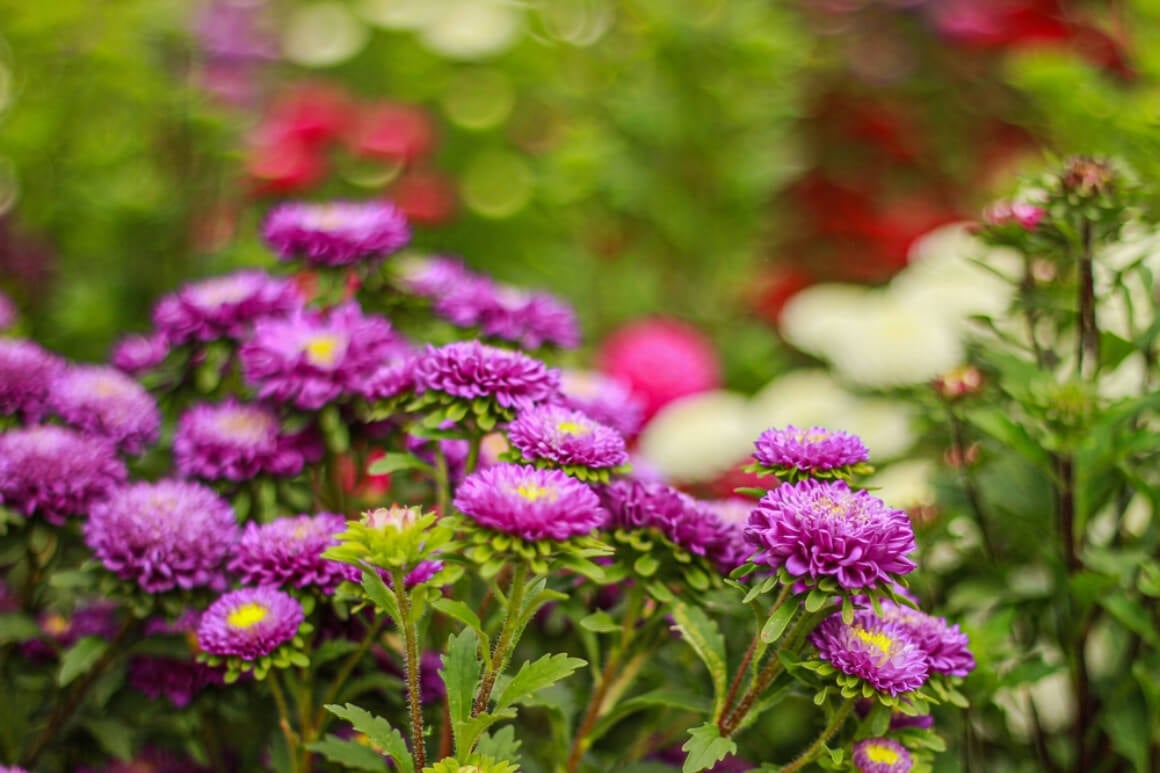 When: January
Where: Boquete, Chiriquí
Talk about a beautiful festival, the Chiriqui Highlands Flower and Coffee Festival is here to offer you the best of both worlds. Taking place in the highlands means that the cooler temperatures and the volcanic ash in the soil make the perfect combination for growing beautiful flowers and producing delicious coffee.
Every January, droves of tourists and locals alike flock to the quaint town of Boquete. From the myriad of gorgeous flowers to delectable coffee beans and an abundance of local music and dance performances, there's something for everyone at this one-of-a-kind event.
In the past years, over 35,000 flowers were on display for all to see, I really can't even put into words how beautiful it is… and how amazing it smells. I mean flowers… and coffee?!! Say less.
Along with the multitudes of flowers and coffee, the 10-day event features traditional and modern music, and various art forms from all over the world, and is renowned for its economic benefits to Panama – annually generating two million dollars. It's one of the most important festivals in Panama.
Where To Stay
Surround yourself with nature at this cute little inn on the hill. With Gardens & patios to wander, you can truly relax and enjoy the festivities.
Boquete Jazz and Blues Festival
When: March
Where: Boquete, Chiriquí
The Boquete Jazz and Blues Festival is renowned as one of the best festivals in Panama. Taking place every March, holidaymakers and music lovers come together in the quaint, mountain town of Boquete to enjoy some of the finest jazz and blues performances from around the world. This three-day event is the perfect way to relax and appreciate the beauty of Panama.
The Boquete Jazz and Blues Festival has become so popular that it's now one of the top tourist attractions in Chiriquí. Every year, dozens of talented artists take to the stage while vendors create a vibrant atmosphere with their handmade wares. Local restaurants and bars also join in on the fun, offering delicious food and drinks to keep the party going all night long.
Tickets range from $13 – $20 depending on the event and the artist, but there are also many free concerts going on throughout the city making it very easy to find a great performance without breaking the bank.
You will experience a unique blend of culture and music, giving you the chance to truly appreciate why Panama is such a culturally-rich country. With over 20,000 people attending each year, the Boquete Jazz and Blues Festival is definitely one you won't want to miss!
Where To Stay
The festival gives a special discount on the rooms at the Marriott and with their spacious rooms and stunning views, you'll be sure to have an amazing stay.

Do You Want to Travel FOREVER??
Pop your email in below to get a FREE copy of 'How to Travel the World on $10 a Day!'.
Panama Carnavales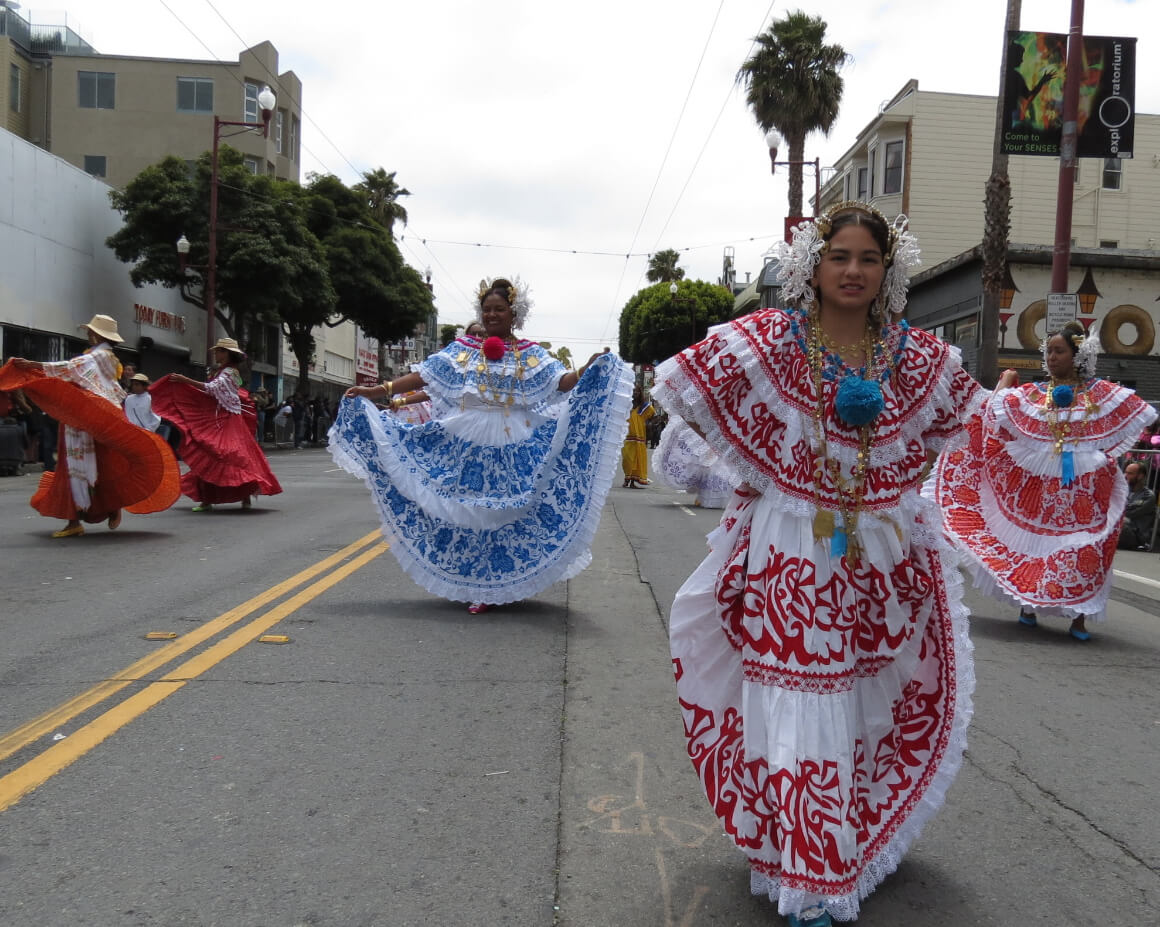 When: March or April
Where: Panama City
If you're looking for a vibrant and lively celebration, look no further than Carnaval in Panama. Taking place between March and April each year, this 4-day festival is all about celebrating the country's culture and having fun. It draws thousands of people from across Panama and beyond to experience the festivities.
Carnaval is a vibrant and exciting event, with colorful parades, cultural performances, and plenty of food to enjoy. The traditional festivities begin on the Saturday before Lent when people take to the streets for the Grand Parade.
Decorated floats parade through the streets followed by dancers in brightly colored costumes and musicians playing lively tunes. The city comes alive with music and laughter, creating an unforgettable atmosphere. In addition to the parade, there are also a variety of other exciting activities taking place throughout the festival. From local art exhibitions to beer tastings, Carnaval really shows a different side of Panama.
While I often think of Carnaval as a big party, it also has a deeper meaning. It serves to showcase the country's multicultural heritage and is an important part of Panama's identity. So if you're looking for an insight into the real Panama, Carnaval is an experience you don't want to miss!
Where to Stay
Right in the center of town, this 4-star hotel is perfect for walking the streets of the parade. Comfortable and modern rooms make it the perfect place to rest before exploring all that Panama City has to offer.
Semana Santa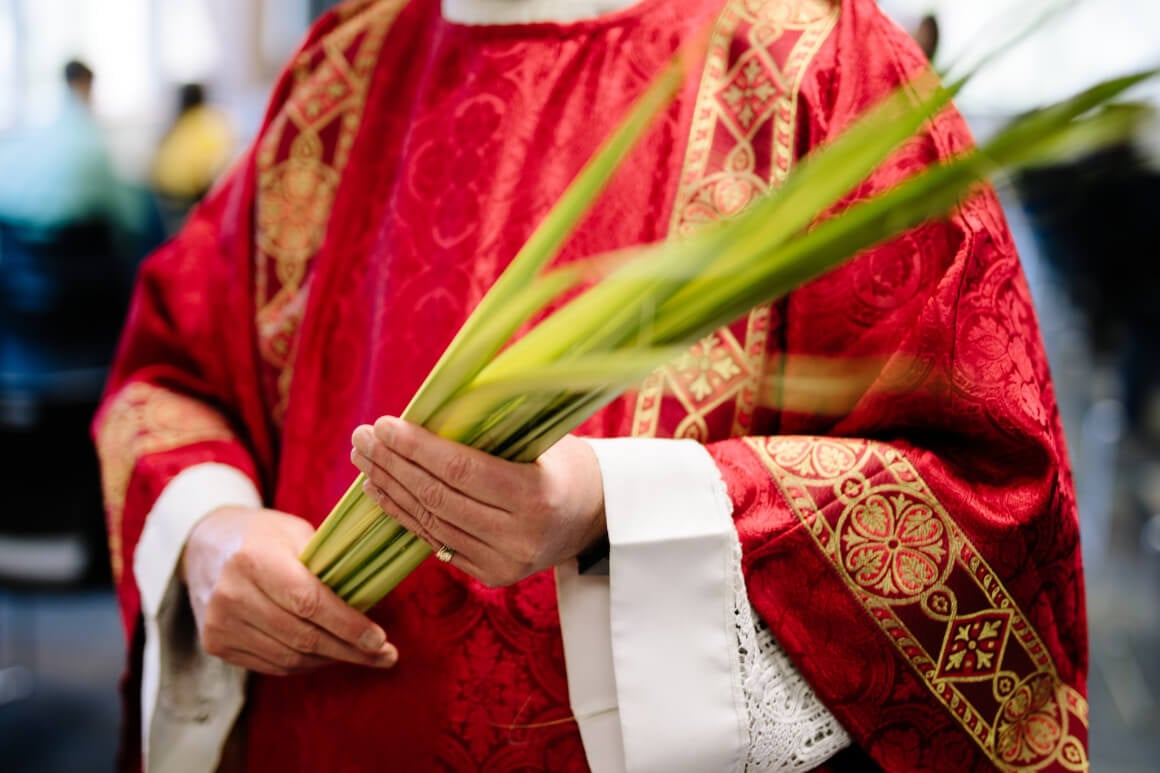 When: Easter Week
Where: All over Panama
Semana Santa, or Easter Week, is one of the most religious festivals in Panama and is widely celebrated throughout Latin America. The weeklong celebration begins on Palm Sunday and culminates with Easter Sunday. During this time, many businesses close, and people take vacations from work to spend time with family and friends.
One of the most popular activities during Semana Santa is the procession of the Virgin Mary. On Palm Sunday, processions are held in cities across Panama and locals dress up in traditional clothing as they parade through the streets carrying statues of the Virgin Mary and Jesus on a platform. The processions last for hours and are accompanied by marching bands playing lively music.
In addition to the procession, there are plenty of other activities taking place throughout the week. From traditional dances and food stalls to fireworks and parties, it's a great time to be in Panama.
No matter your age or background, Semana Santa is an unforgettable experience that will leave you with a greater appreciation for Panama's culture and heritage.
Where to Stay
Enjoy the holy week from the beach, located just a few kilometers from one of the most famous catholic churches in Panama, this beach club has everything you need to make your Semana Santa special.
Have you sorted your accommodation yet?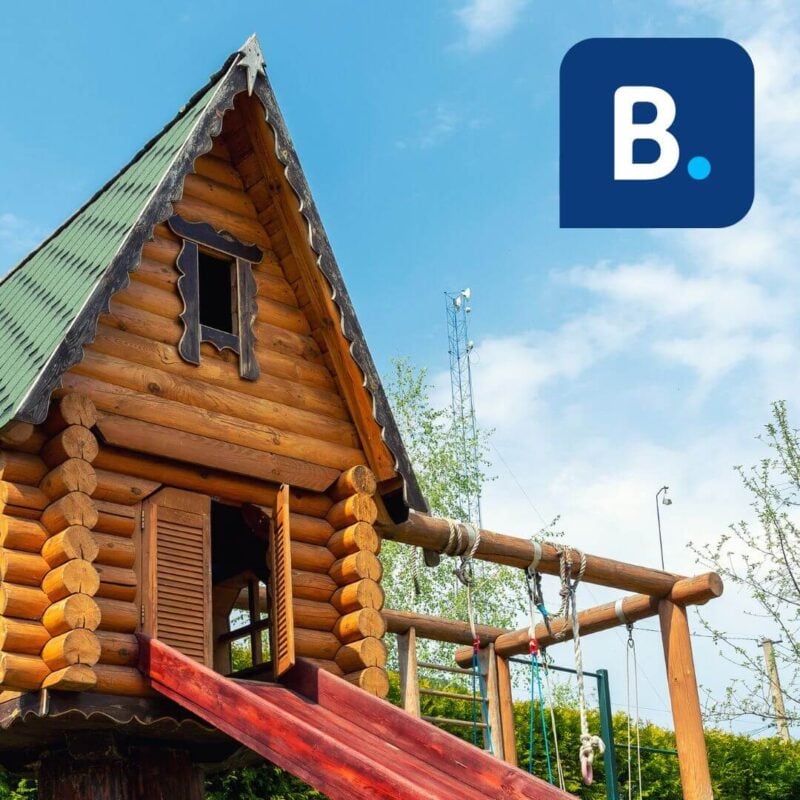 Get 15% OFF when you book through our link — and support the site you love so dearly 😉
Booking.com is quickly becoming our go-to for accommodation. From cheap hostels to stylish homestays and nice hotels, they've got it all!
View on Booking.com
Festival of Corpus Christi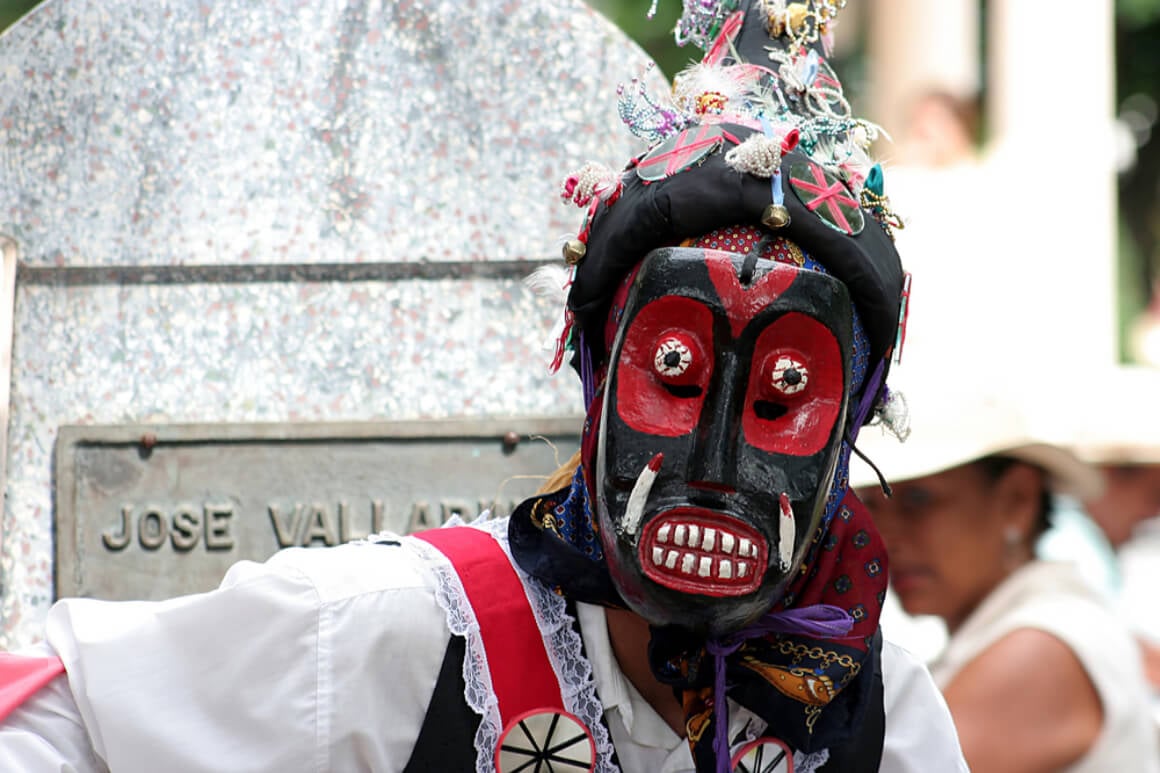 When: June
Where: Los Santos
The Festival of Corpus Christi is a centuries-old tradition that takes place in the small town of Los Santos. It celebrates the Roman Catholic belief in the Real Presence of Jesus Christ in the Eucharist and has been taking place since 1690.
In Panama, the Corpus Christi procession was once a religious and silent event led by a cross but oh my how the times have changed. It evolved into what we see today: "dirty" and "clean" devils dancing to the rhythm of a bell or castanets, men dressing up as bulls and chasing people through the streets.
The Devils, who represent evil, are made up of around fifteen men. They dress in dirty red-and-black suits with hideous brightly painted masks that have horns on top, it's truly a sight like I have never seen. The crowns on the horns contain about forty macaw tail feathers and it can be quite beautiful.
One group of devils is "dirty," while the others are "clean." The clean devils have no decorations on their masks or costumes. All of the devils' parade and dance in streets, plazas, and parks. On the last day of the festival, everyone comes together in a procession where the "Great Devil" is defeated by the "clean" Devils. It feels like a true celebration of light defeating darkness.
Corpus Christi is such a neat way to see how cultures can adopt old traditions and make them their own.
Where to Stay
Unwind in this environmentally friendly villa that offers stunning views of the sea, first-class service, and plenty of opportunities to join in on local parades or go for a thrilling surf session.
Manito de Ocú Festival
Manito de Ocú is one of the greatest folkloric festivals in Panama. It takes place every August in the small town of Ocú, located in the province of Herrera.
Manito de Ocú is a carnival-style event with colorful costumes, musical performances, and plenty of dancing. The festival has its roots in an old African tradition that celebrates the spirit of the land and the importance of nature in daily life.
The highlight of the festival is a procession of elaborately dressed groups that parade through town. Each group has its own unique costume and performs various dances to traditional songs. The festivities also include food, games, and fireworks.
When Panama was still part of Colombia, Manito de Ocú was a very small, private event. But with the support of the local tourism council, it has grown into an internationally recognized festival that attracts visitors from all over the world.
If you want to experience a traditional celebration and get a taste of Panama's deep cultural roots, then Manito de Ocú is the perfect place to go.
Where to Stay
Finding a place to stay in Ocu can be difficult. But if you're open to camping, then some campgrounds around the city provide a great base to explore the area and join in on the festivities.
Is This the Best Daypack EVER???
Bocas Del Toro Sea Fair
When: September
Where: Bocas Del Toro
The Bocas Del Toro Sea Fair is a fun and festive celebration that takes place every September on the beautiful island of Bocas Del Toro. This seaside town is known for its lush jungle, stunning beaches, and vibrant culture, making it the perfect place to host Panama's largest party.
The fair kicks off with a thrilling boat parade that showcases the region's colorful fishing boats. Afterward, the celebration continues with traditional music, dancing, and food. You can also find plenty of games, contests, and activities for kids of all ages to enjoy.
If you love water sports, then this festival is definitely for you! With competitions in kayaking, stand-up paddle boarding, and more, there's always something new to watch or participate in. And the food here is amazing! You'll find all kinds of seafood dishes and snacks from vendors around the festival, plus plenty of cold beverages to help you enjoy this paradise.
Where to Stay
For a luxurious stay in Panama, the Bambuda Lodge in Bocas del Toro is an excellent choice. This charming beach-side villa offers stunning views of the sea, access to all the different activities, and an incredible pool surrounded by tall palm trees.
National Mejorana Festival in Guararé
When: September
Where: Guarare
If you're looking for a unique cultural experience, then look no further than the National Mejorana Festival in Guarare. Every September, thousands of people come together to celebrate the music and dance of Panama's traditional mejorana style.
The festival is an enormous event that lasts several days, featuring musical performances and dance competitions by local and international artists. On the final night, there is a huge parade with brightly colored costumes and lively music that winds its way through the town's streets.
Visitors will also have the chance to enjoy delicious Panamanian cuisine and traditional crafts from vendors around the festival. Plus, there are plenty of activities for kids, including face painting and puppet shows.
The National Mejorana Festival is an incredible opportunity to immerse yourself in Panama's unique culture and have fun with the whole family. Whether you're a music lover, dancer, or just looking for a good time, you won't want to miss out on this one-of-a-kind celebration.
Where to Stay
With very few options, the Bienvenidos guarare is a great choice for the National Mejorana Festival. This charming mountain-side lodging offers spectacular views of the city and a tranquil setting to relax after an exciting day at the festival.
Festival del Cristo Negro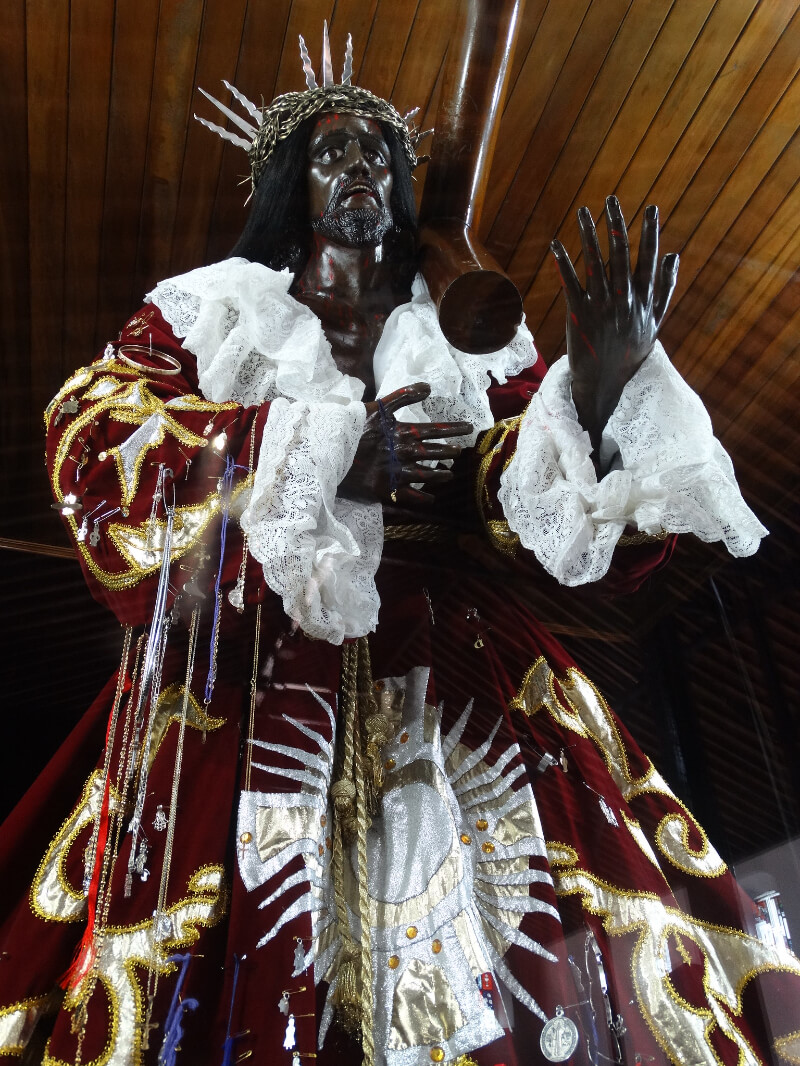 When: October
Where: Portobelo
Each year, Panama's "Festival del Cristo Negro" is an integral religious celebration for local Catholics. This festival honors a dark wooden statue of Jesus called "Cristo Negro" or "El Nazaraeno," which roughly translates to 'The Nazarene.' The life-sized figurine serves as a reminder of the power and presence of faith in the country and community during the time of Spanish colonization.
To honor this figurine, an annual pilgrimage begins in the nearby city of Panama and ends at Portobelo's Iglesia del Cristo Negro. During the two-week journey, attendees walk through the jungle and take part in festive activities like traditional dancing, live music performances, street art displays, and more.
At the end of their journey, a massive celebration is held with up to 60,000 pilgrims from Portobelo and elsewhere in attendance. 80 men participate by carrying the black Christ statue through the city's streets atop an ornate float.
The Festival del Cristo Negro is an incredible festival in Panama that showcases the religious and cultural heritage of Panama. If you're looking for a truly unique experience, this is one festival you won't want to miss.
Where to Stay
For the Festival del Cristo Negro, try staying at the Ranchos De Chalia. Located 10 km from Portobelo, this beautiful colonial-style hotel offers stunning views of the Caribbean Sea and a tranquil atmosphere to relax in after a long day of festivities.
Final Thoughts
Panama is continuously growing as one of the world's most culturally-diverse and vibrant destinations. All year round, there is something new and exciting to experience in this amazing country. From traditional music festivals to modern art exhibits, Panama is the place to be!
As a place that was once often overlooked by travelers, Panama is finally getting the recognition it deserves. Bringing together Afro-Carribean and Spanish influences, this country is a melting pot of cultures.
And if you are only able to experience one festival, I highly recommend the Manito de Ocú Festival! It's filled with a unique and vibrant atmosphere that you won't find anywhere else. From festive music, traditional dances, and delicious food to art exhibits. The festival offers so much in terms of entertainment and educational value – making it a truly unforgettable experience.
ALWAYS sort out your backpacker insurance before your trip. There's plenty to choose from in that department, but a good place to start is Safety Wing.
They offer month-to-month payments, no lock-in contracts, and require absolutely no itineraries: that's the exact kind of insurance long-term travellers and digital nomads need.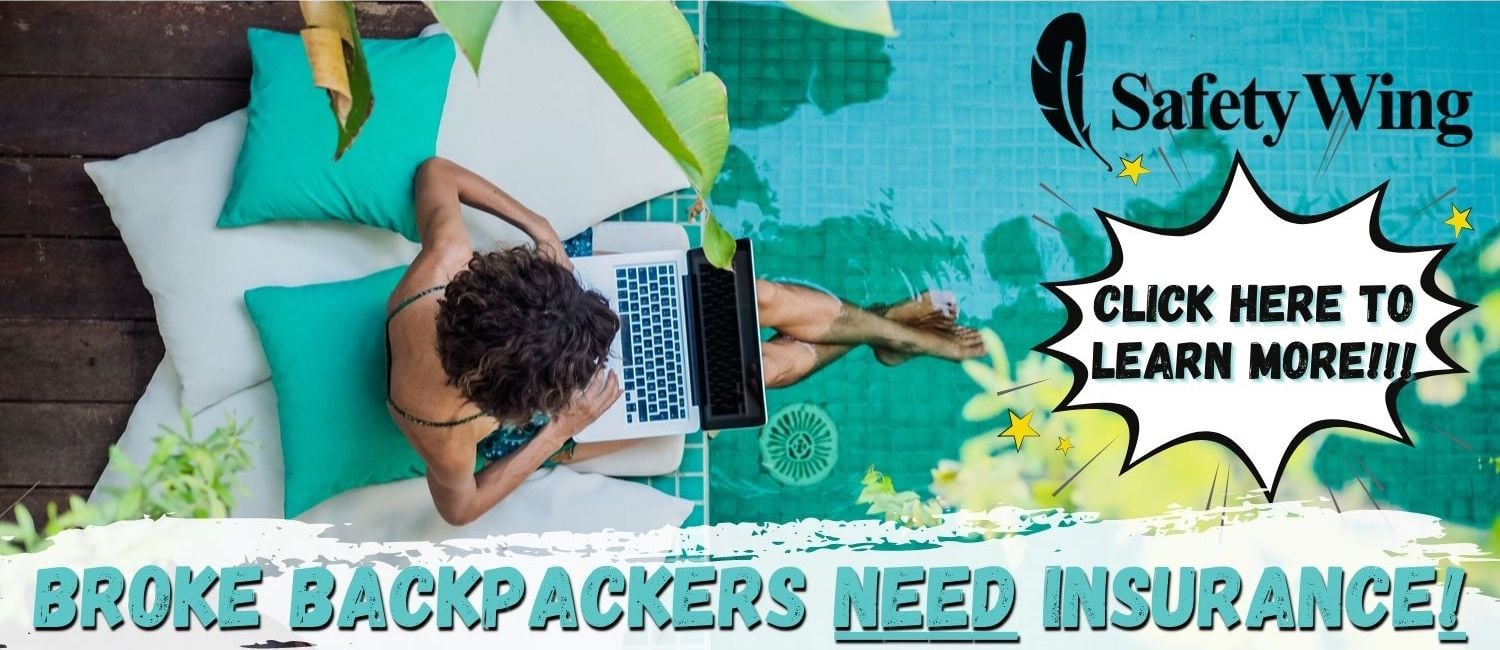 SafetyWing is cheap, easy, and admin-free: just sign up lickety-split so you can get back to it!
Click the button below to learn more about SafetyWing's setup or read our insider review for the full tasty scoop.
---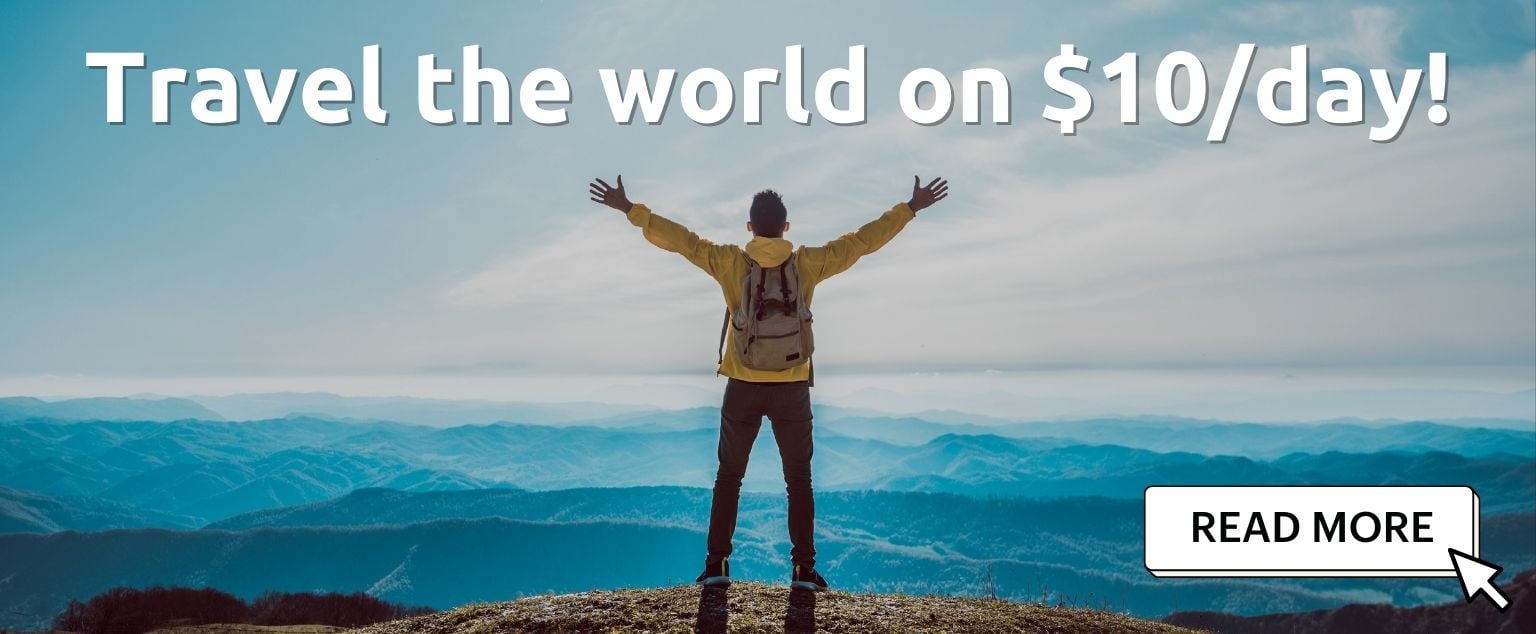 And for transparency's sake, please know that some of the links in our content are affiliate links. That means that if you book your accommodation, buy your gear, or sort your insurance through our link, we earn a small commission (at no extra cost to you). That said, we only link to the gear we trust and never recommend services we don't believe are up to scratch. Again, thank you!