If you are a guy then there are a few things you never leave home without. Phone? Check. Keys? Check. Wallet. Check. Assault Rifle? Check. (God bless 'Murica…) In fact, patting our pockets to make sure we have them on our person is pretty much akin to the grown-up version of "heads, shoulders, knees and toes"!
The humble man wallet is such a ubiquitous everyday item that it's hard to get exactly excited about. Yet, the wallet is also such an essential, indispensable, invaluable item that we really should be excited about when it comes to finding the right one for our needs.
In this post, we are going to take a look at the Nomatic wallet. We will look at its construction quality, its features and its overall usefulness. And of course, we will assess its value for money and try to work out whether it's really worth 20 whole American bucks.
The Nomatic Wallet is an innovative wallet designed for travellers. It utilises a novel design aesthetic to provide a spacious wallet that offers ease of access and longevity.
Nomatic is well known for their awesome range of travel backpacks and so it should come as no surprise that this thing is stylish, functional and modern.
Specs
Weight – 0.60 oz (17 g)
Dimensions – 3.4 in x 2.2 in x .1 in (8.6 x 5.6 x 0.3 cm)
Materials – Elastic, Leather, Polyester
Pros
Well segmented wallet with a simple design
Quick and easy access to cards, cash and coke
Good materials – should last a few years
Cons
Material will eventually stretch
Does not easily support multiple cards
Just not as classy as leather wallet
Winter is coming… WARM UP!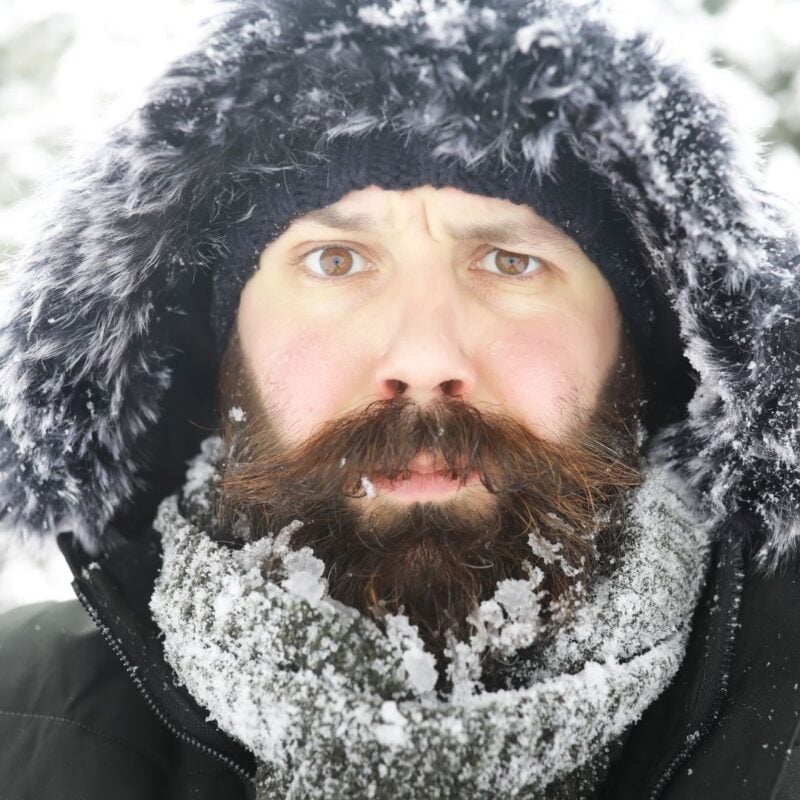 Get up to 50% OFF when shopping gear for the winter on REI.
Warm up for the holidays and SAVE on outdoor gifts all the way through Dec 18!
View on REI
Nomatic Wallet Design & Aesthetic
If you take a precursory glance at the above images, you will notice that this wallet looks nothing like most other travel wallets. This is because it has been purposely designed to be ergonomic, sparse and light.
You will notice that it has been designed to the exact size of a bank, credit or library card which may make it seem a little small to some. However, despite the minimalist aesthetic it actually does accommodate plenty of stuff. Basically, the wallet ingeniously folds and opens up to fit everything you need – but we will come to that in due time.
Whilst the design is clever and highly practical for anybody wanting to travel minimally and light, it is not exactly sexy. This is of course subjective, but for me, I prefer more traditional looking leather wallets even if they can be a bit chunky in the pocket. It comes in a number of different colours but the only sensible one for me is black.
Right, let's not examine how exactly this wallet works. Normally, I wouldn't really need to explain 'how a wallet works' but in this case I kind of does.
Main Storage
The "main compartment" of the Nomatic wallet is not situated inside the wallet but is located on the front instead. The main compartment basically consists of a malleable, stretchy, sleeve jacket that fits up to 14 different cards inside. Of course, stacking 14 different cards on top of each other means that you kind of have to shuffle through them like cards (not exactly though – read on…) to find the one you need and that is not ideal. Still, if you are carrying 14 different cards with you then you really do need to have a word with yourself anyway.
One of the key and novel features of this here Nomatic wallet is the card 'fan system'. Basically, there is a little leather tab you pull that pushes your cards up and kind of fans them out a bit so you can easily select the one you want. However, note that if you have 14 cards crammed in there then the fan system won't showcase them all and so you will have to do some flicking and shuffling through the deck.
Fastening System
Bear in mind that this wallet doesn't "close" so you may be wondering if your cards are safe or if they might simply fall out seen as they are kind of "exposed". But the wallet is designed using stretchy materials that tautly & snuggly fasten your cards in place. We shook and chucked the wallet around for a while but the cards stayed safely and securely in place.
If you're looking for something a bit safer then you should look at a money belt instead for travelling.
Other Storage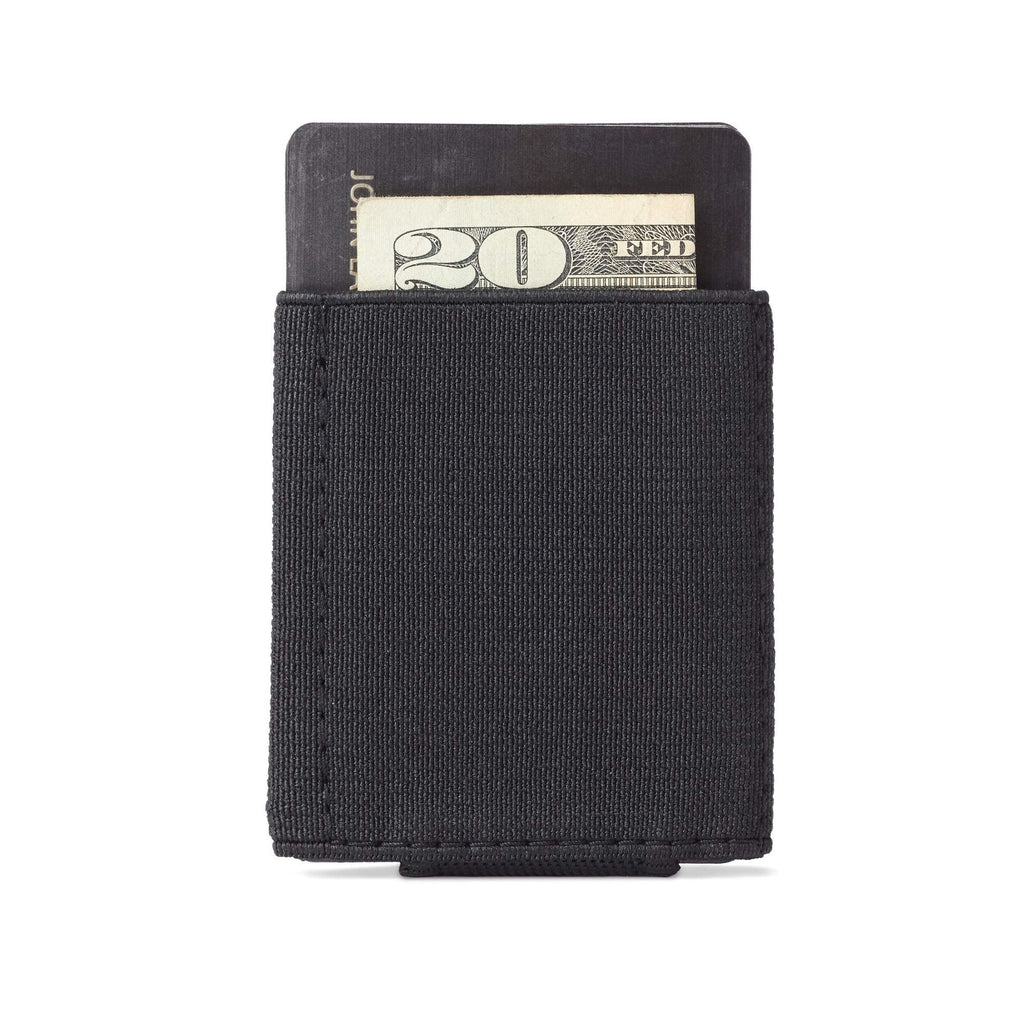 Behind the "main" sleeve, is another secondary smaller elasticated pocket sleeve. This is basically the quick access pocket where you can store your ID and favourite bank card – basically the ones you use the most. This saves you from having to invoke the fan/sorting system every time you need to pay for stuff.
Then, in front of this, there is another little pocket. This can be used to store keys, coins, or whatever you need. However, note that putting keys or coins in there does make the wallet feel twice as ever as it otherwise is.
But what about cash? Where the hell does my hard-earned, frivolously squandered cash go you may well be wondering?!
Well, there isn't exactly a dedicated cash compartment and in any event, remember that the wallet is smaller than a dollar bill… What we did was fold up cash notes and either store them in the small front pocket (the cash, coin, key pocket) or by snuggling some in with the cards. I will be honest I am not a huge fan of having to fold up cash bills but this is a personal mania I will admit.
Anyway, pretty soon noone will be using cash anyway!
Nomatic Wallet Size And Weight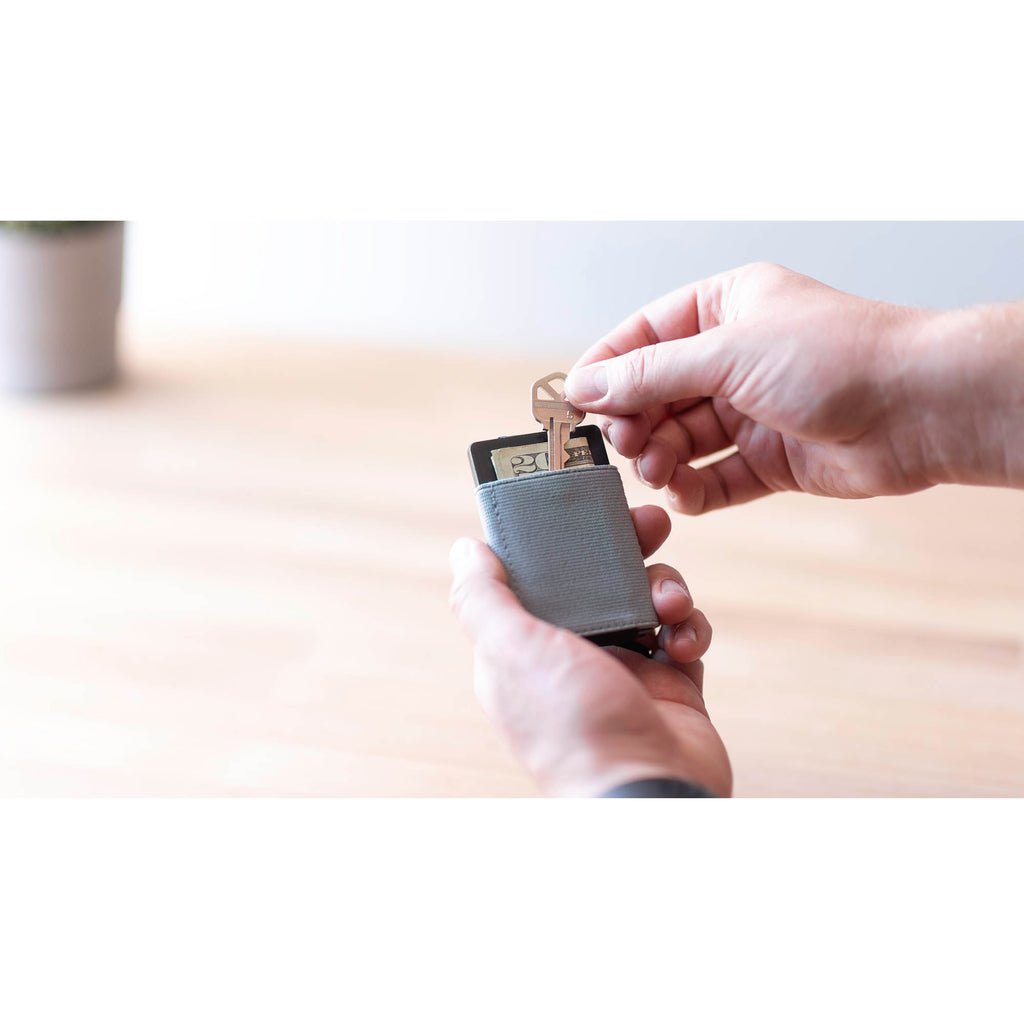 One of the real bugbears of conventional wallets is that they can feel a bit chunky and heavy. Now maybe it's because I am just so massively rich but sometimes I really feel the weight of my wallet sitting in my pocket – this is especially true in hot countries where I really feel my wallet rubbing and chafing through my pants pocket.
I mean, having a huge bulge isn't exactly inconspicuous and might not be the best way to keep your money safe whilst travelling!
Therefore the compact size and minuscule weight of the Nomatic wallet is quite something. When empty it weighs just 0.60 oz (17 g) which is barely noticeable. In fact, it's so light that I frequently felt "naked", like I had forgotten or lost my wallet!!!
So, whilst such a small and light wallet does take some getting used to, it feels a hell of a lot better to carry around day in and day out.
Nomatic Wallet Longevity
A half-decent leather wallet should last anywhere between 2 – 3 years (depending on the quality of the inner stitching).
The Nomatic Wallet however is made from synthetic materials which don't feel quite as hard-wearing. In my estimation, the stretchy materials that hold cards firmly in place will eventually stretch out too much and become slack at which point the wallet is ruined. We only tested the wallet for a short while so we cannot comment on this. However other online reviews suggest that the wallet is still going strong 6 – 12 months later.
Furthermore, Nomatic does offer a pretty good Lifetime Warranty and whilst it is not bulletproof (warranties never are) it's a strong testament to how much faith they hold in the product.
Nomatic Wallet Price & Value
The Nomatic wallet costs $19.99. Whilst you can pick wallets up from eBay for under $5, the old adage 'buy cheap buy twice' applies. In all honesty, good quality travel gear is not cheap and $20 for a clever, tech-spec wallet is quite frankly a genuine bargain.
Nomatic makes good quality gear. Their backpacks are actually quite pricey so we find the Nomatic wallet to be fantastic value for money to be perfectly honest.
Final Thoughts on the Nomatic Wallet
The Nomatic Wallet ain't your average wallet. Rather it is novel, ergonomic and ultralight. Once you get used to the storage system, it's very practical to use and may change the way you see wallets forever.
For me, it's too ugly to become my everyday carry but that's purely a matter of personal style and taste. If you value performance over chic, then the Nomatic Wallet could just be the wallet for you.
---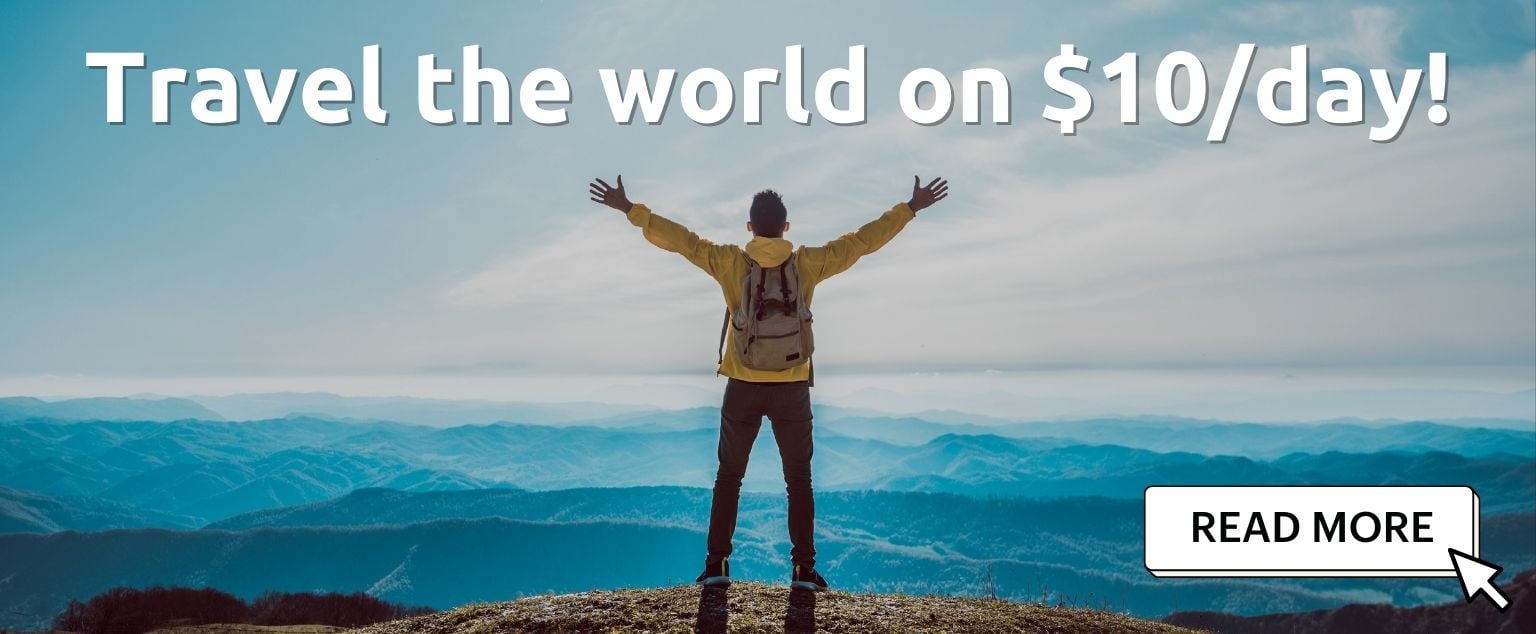 And for transparency's sake, please know that some of the links in our content are affiliate links. That means that if you book your accommodation, buy your gear, or sort your insurance through our link, we earn a small commission (at no extra cost to you). That said, we only link to the gear we trust and never recommend services we don't believe are up to scratch. Again, thank you!