The invigorating Argentine capital of Buenos Aires is a true global treasure. The city of Tango, Mate and very late nights has been captivating travellers for years now. Rich in opulent, historic architecture which blends the best of Latin America with European influences, the city is known as the 'Paris of the South.' BA is one city you will never forget.
This spirited city simply refuses to sleep, and you can fill your evenings with exciting things to do at night in Buenos Aires. Dance tango, find the perfect Malbec to wash down your Argentinian steak, party until sunrise – the city is your oyster.
We've rounded up 27 riveting and unique things to do in Buenos Aires to make your trip to this Latin American metropolis as memorable as possible!
Struggling to decide where to begin planning your trip to Buenos Aires? We're not going to lie, figuring out what to do can be a struggle, especially in Argentina's capital city. Each of Buenos Aires neighborhoods has different things to offer, so make sure you do your research before you book your trip!
The Palacio Barolo is one of Buenos Aires's finest landmarks. Built by Italian architect, Mario Palanti, the design was inspired by the Divine Comedy of Dante. The basement and ground floor represent hell, floors 1-14 are purgatory and 15-22 are heaven. At a height of 100 meters, each meter stands for one canto of the poem. The building is a unique combination of neo-romantic and neo-Gothic architectural elements, with a Hindu inspired dome to represent the tantric union between Dante and Beatrice.
The Palacio Barolo is rich in statues and art. To really understand the symbolism, we recommend taking a tour with a local guide. By the time you make it to the lighthouse, at the highest point of 'heaven' you'll really haven gotten to grips with the architecture!
2. Walk the multi-colored streets of the La Boca barrio
La Boca is one of Buenos Aires's most iconic barrios, where you can easily lose a few hours of exploring on foot and soaking up the Latino vibes. Visit during the day and enjoy a walk along these vibrantly painted streets, which bears strong architectural and cultural influences from Europe – particularly Italy.
The pinnacle attraction of La Boca is taking a wander along the street museum of El Caminito ('little walkway'). This is one of the most unmissable things to do in Buenos Aires, there is nowhere else in the city quite like it. Take your time to listen to the rhythmic beats and tunes of the talented alleyway buskers and barter for trinkets from street vendors. If you're lucky you might glimpse impromptu tango displays from professionals as you navigate the streets!
3. Mooch the Museo de Arte Latinoamericano de Buenos Aires
Known affectionately as MALBA, this sleek, contemporary art gallery houses masterpieces from distinguished Latin American artists of the 19th century onwards. A visit to the collection is one of the best ways to gain insight of the politics, culture and people of Latin America. Among the permanent galleries, you'll find works of Mexican Frida Kahlo and Diego Rivera, Argentinian Antonio Berni and Brazilian Candido Portinari. It covers everything from avant-garde, hyperrealism and modern photography.
If you're looking for things to do in Buenos Aires on a budget, visit MALBA on a Wednesday when the admission fee is half price, and free for students, teachers and seniors – all day. Bargain!
Buenos Aires is a city that is alive and thriving with street art! The barrio of Palermo is a particular hotspot and where you'll find a huge concentration of street graffiti. Dating back as far as the 1920s, the oldest instances of street art were used as propaganda for political campaigns. Fast-forward to the 1960s and 1970s when social conflict led to more Argentinians getting involved in protests, and communicating their own messages in the form of street art.
Take yourself for a potter around Palermo's streets and see what you find, or join a street art guided tour. Your knowledgable guide will share all the information about the artists and the messages behind the murals you're seeing. It's one of the best ways to gain some insight into the fraught political background of Argentina.
5. Roam the Plaza de Mayo
The Plaza de Mayo is a political hub, financial center and a symbol of historic significance in Buenos Aires. The square is named for the 1810 revolution that took place on these very grounds and led to Argentina's independence. Nowadays, residents of Buenos Aires continue to amass here to protest.
The square is littered with historic monuments, unmissable museums and integral offices. Taking a tour of the Casa Rosada government house is one of the essential things to do in Buenos Aires. This palatially designed building is famed for its pink facade and its reputation for hosting political speeches. You can take free tours at the weekends, most are in Spanish. English guides are available on request.
6. Munch Argentinian delicacies
You can't come to Buenos Aires without getting acquainted with the local delicacies! Make sure you order your fill of empanadas – a pastry stuffed with anything from minced beef to fresh veggies! Another staple of the Argentinian diet is asado – a mixed grill of various meats. Locro is a traditional Argentinian stew made from corn, beans, potatoes and some form of meat, seasoned with local spices. Choripan is your Argentinian hotdog, made with chorizo.
For traditional family restaurants, try El Sanjuanino (Recoleta) or Don Carlos (La Boca).
Note that Argentines are serious carnivores and it isn't the easiest place to be vegetarian.
If you fancy getting out of the city for the day, one of the best day trips from Buenos Aires is the Tigre Delta. This small town is about 17 miles north of the capital and can be accessed by bus or train, or you can travel the whole way by boat.
The Tigre Delta the perfect place to retreat among a quaint convergence of streams and rivers, elegant riverside cafes and fascinating local museums. Tours from Buenos Aires include a boat ride through the islands of the Tigre Delta. When planning, note that most of the museums in Tigre are closed on a Monday. The Puerto de Frutos ('fruit port') market is open for trading on Sundays if you've got your eye on picking up some local handicrafts.
8. Pick up souvenirs at the Feria de San Telmo
The weekly market in San Telmo is one of the best things to do in Buenos Aires on a Sunday. The fair bustles with just short of 300 stalls flogging artisan and antique arts, crafts, jewelry and trinkets. It's the ideal place for picking up souvenirs for your loved ones back at home. You'll also spot various street performances including music, tango and kids' entertainers.
If you're not an early riser and shudder at the thought of waking early – this is the market for you, the Feria de San Telmo opens its doors at a very civilized 10am!
9. Marvel the most beautiful bookshop in the world
Housed in a former theatre, el Ateneo Grand Splendid is now chimed as one of the most beautiful bookshops in the world. The building was constructed in 1919 as a theater before being revamped as a cinema.
The bookshop retains the frescoed ceilings, ornate theater boxes, elegant rounded balconies, plush red stage curtains and all the other theatrical trimmings to make this a truly splendid sight to behold. There are masses of books to browse, although the majority are in Spanish – some are in English. Live piano music is performed on the stage where you can sip a coffee and dive into your new read. Easily one of the most unique things to do in Buenos Aires for bookish types.
10. Crane your neck at the Obelisco de Buenos Aires
El Obelisco sprouts proudly from the heart of Buenos Aires. Unveiled in 1936, el Obelisco commemorated the 400th anniversary of the city. Constructed from Cordoba white stone, it stands at 220 feet tall with each of the four faces depicting testimonies to the defining moments in the history of Buenos Aires. These are: the original founding of the city (1536), its official foundation (1580), the inaugural raising of the Argentinian flag (1812), and the declaration of Buenos Aires as the nation's capital (1880).
Pause from nearby sightseeing to admire the monument, clocking this meeting spot is one of the most popular things to do in Buenos Aires.
Make your vacation stand out by experiencing something that you can only do in Buenos Aires. Here are three ideas to get you started.
Gauchos are the nomadic, brave horsemen of rural Argentina whose cultural influence is still celebrated today. You can experience this traditional way of life by retreating to the Argentine countryside for the day as you become a gaucho for the day.
Your day includes a ranch tour, horseback ride and an impressive horseman show by the gallant gaucho followed by a weapon-throwing show. Enjoy a mouth-watering Argentine barbecue for lunch accompanied by wine. It's a tad pricey, we know, but this is one of the most unique things to do in Buenos Aires.
12. Go underground at the Manzana de las Luces
The Manzana de las Luces used to be Buenos Aires's most important center for education and culture. Now only two of the five original buildings are still standing, and a network of tunnels were discovered as recently as 1912. They are attributed to a community of Jesuits who arrived in the city in the 17th century,
It's a bit of a warren but these mysterious tunnels are a wonder to check out. Free tours (usually in Spanish) are available at 2pm, Monday to Friday.
Argentina is known for its excellent horsemanship. This is evidenced in its sporting culture in both polo and it's close cousin, 'Pato' – which mixes elements of polo with basketball! During September and November, you can watch a match at the Campo Argentine de Polo, in Palermo. It's a fast-paced and thrilling game to see, and the energy of the cheering crowds of Argentinians is something you can't experience anywhere else in the world.
If you want to crank up the experience a notch, you can even sign up for your own polo lesson. These experiences take place just outside of the city, and blend the essential theory with saddling up and hitting some balls around! No experience needed, and this safe, professional guided activity is suitable for children as young as 6.
Safety in Buenos Aires
Buenos Aires is perhaps not as edgy as some other South American capital cities, but is by no stretch, a "safe" city by Western standards. Crime is endemic and tourists are frequently targeted.
Common instances of theft are pick-pocketing, bag snatching and distraction techniques. Violent crime with weapons does happen on the peripheries of the Caminito tourist area. If you are robbed with weapons, do not resist.
To countenance this we advise not showing valuables and carrying minimal cash – invest in a money belt. Something like the very discreet Pacsafe Money Belt will work wonders. Try not to get lost, walk with confidence and be extra careful after dark. We recommend using pre-booked taxi's as express kidnappings do occur.
Buenos Aires is safe and popular with women although they may be subjected to cat-calling and direct approaches by local men.
Always travel with insurance and read our general safety trips before you travel to Buenos Aires. Buenos Aires might be a safe city, but you never know what could happen. Check out our roundup of the best travel insurance.
Buenos Aires doesn't do early nights! Whether you're here to party or seeking more laid-back nightlife, you won't fall short of things to do at night in Buenos Aires.
14. Party like the porteños
Latin America is synonymous with partying, and in a city like Buenos Aires, there are ample opportunities to have a night on the town wiggling your hips. The nightlife in Buenos Aires starts late. Most porteños will dine around 10/11pm, drink at a local bar and then hit the boliches (nightclubs) around 2am.
Palermo is one of the hotspots for lively nights. The street of Niceto Vega is lined with some of the famed boliches including Niceto Club and INK Buenos Aires which thump out international dance, pop and reggae hits. Check out The Brothers Club for jazz beats. Palermo is home to a wonderful collection of bars too if you're not in the mood to hit the dancefloor!
15. Watch a Teatro Colon show
The Teatro Colon is one of the best theaters in the world, in terms of acoustics, artistic value of its productions and the opulence of the building. If you're looking for a magical way to spend your night in Buenos Aires snap up tickets to see the current show!
A weighty landmark, the theater occupies an entire block of the city – so taking in its glory is, quite literally, one of the unmissable things to do in Buenos Aires. It looks splendid by night when it's lit up.
16. Sample some Malbec
You can't come to Buenos Aires without trying a drop of Argentina's most famous export – Malbec! This smooth as velvet, red wine is produced in the wine region of Mendoza and laced with dark fruit flavors such as plum, cherry and blackberry.
Pick a restaurant or bar near your hotel and you'll be able to take your pick or head to a wine tasting. Vico Wine Bar in Palermo have an extensive wine cellar of over 140 Argentinian wines to choose from, and their English-speaking sommeliers can help you find your perfect match. You'll find group wine tastings ripe for the picking if you feel like mingling and practicing your Spanish!
Looking for a specific place to stay? These are our highest recommendations for places to stay in Buenos Aires.
This hostel's relaxed atmosphere makes it the perfect spot to unwind. The stylishly decorated surroundings are bright and clean and guests can choose from dorm rooms or private doubles. There is also a terrace to kick back, relax and meet other travellers.
Spend time in the city's buzzing center in this light and airy studio apartment. Perfect for two people, this apartment is stylishly decorated with a clean and modern kitchen, dining table and newly renovated bathroom.
Enjoy unwinding after a busy day sightseeing by relaxing on your very own balcony and taking in views of the city's skyline.
Feel at home in the heart of the city in this modern boutique hotel. Great for easy access to Buenos Aires' top attractions, close to public transport links, this place is fantastic value for money.
The freshly decorated hotel features spacious rooms and an outdoor pool to cool off in. The staff are very accommodating and are more than happy to help you with navigating the city.
With Latino passion in the air and a reputation for being the 'Paris of the South' – you'll find heaps of romantic things to do in Buenos Aires to impress your loved one and spice up your date.
17. Take a tango lesson
Buenos Aires is a mecca for the tango, which originated the very city. One of the most popular things to do in Buenos Aires is to catch a tango show, but if you are on vacation with your partner – taking a class is one the most adventurous things to do in Buenos Aires! There are plenty of places where you can enroll in a class, check out La Catedral or Escuela de Tango which offer romantic settings and private or group lessons. Alternatively, pair your Tango lesson with a wine tasting.
You'll certainly feel closer to your OH after partaking in one of the most captivating things for couples to do in Buenos Aires!
18. Share some Argentinian facturas in the park
The simple things can be the most romantic, and Buenos Aires does two of these exceptionally well – parks and pastries. Argentinian pastries, 'facturas', come in many shapes or forms. They can be buttery, flakey, sugary or syrupy. Popular ones are filled with dulce de leche (sweet-milk), crema pastelera (custard), and dulce de membrillo (quince paste).
Look for the nearest panaderia (bakery), cram a bag with as many as you can and retreat to one of Buenos Aires's charming parks to share over a romantic pastry picnic. Team with a bottle of Malbec or a thermos of Argentinian mate – a fusion of caffeine and dried leaves which keeps the Argentinians powered day long. Check out Jardin Japones; what's more romantic than a Japanese-inspired garden?
Budget travelers will be delighted to hear that there are plenty of awesome free things to do in Buenos Aires!
19. Wander the tombs in the Cementario de la Recoleta
This cemetery, in the Recoleta barrio, is where many notable Argentinians have been laid to rest since the 19th century. The beloved Eva 'Evita' Peron, actress-turned-First Lady, is commemorated here alongside presidents, poets and scientists.
It is free to visit and wander among these ornamental marble mausoleums, whose carvings have given the cemetery a reputation for being one of the most beautiful in the world and one of the essential things to do in Buenos Aires. There are a number of stray cats who live among the grounds who might appreciate a token donation of food!
20. Explore the Museo Nacional de Bellas Artes
Also located in the Recoleta barrio of Buenos Aires, is the Museo Nacional de Bellas Artes. This small but mighty museum holds an impressive collection of Latin American paintings, tapestries and sculptures. The permanent galleries are free, but you can explore temporary exhibitions that showcase the works of renowned European and international artists. One of the best things to do indoors in Buenos Aires – especially for travelers on a budget.
Avoid Mondays, when the museum is closed!
21. Stroll along the Puerto Madero waterfront
The contemporary barrio of Puerto Madero occupies the riverbank of the Rio de la Plata and showcases the finest modern architecture of the city, in case you find yourself needing a break from the history! This is a great place to walk at any time of day.
Taking time to admire and photograph the Puente de la Mujer (Bridge of the Woman) is one of the essential things to do in Buenos Aires. As you wander the streets you might notice that all are named after women.
Besides enjoying the river views, you can also enjoy some downtime in nearby green spaces including the Mujeres Argentinas Park.
Books to Read in Buenos Aires
These are some of my favorite travel reads and books set in Argentina, which you should consider picking up before you begin your Argentina backpacking adventure…
Labyrinths – A collection of short stories from one of the greatest writers of the 20th century, Jorge Luis Borges.
In Patagonia – A collection of first-hand accounts from Bruce Chatwin as he journeys through Patagonia in search of stranger things.
Kiss of the Spider Woman – Two completely opposite men are stuck in a cell together and eventually warm to one another by sharing their love for fantasy and romance.
If you are bringing your niños to Buenos Aires, there are some lovely family days out you can enjoy. Try these activities which you can do right in the city.
22. Parque de los Niños
This sprawling park sits on the bed of the Rio de la Plata, and with ample green space for children to play – spending some downtime here is one of the best things to do outdoors in Buenos Aires as a family. As the name suggests, it was designed with kids in mind, and so you will find playgrounds, sandpits, and kites for hire. There are public toilets and trees and sun umbrellas for shade, so it's one of the best things to do with a baby in Buenos Aires.
There's plenty of space to park up for the day with a picnic spread, whilst the kids charge around and burn off some energy!
23. Follow the Paseo de la Historieta
The Paseo de la Historieta is a sculpture trail which is certain to make the little ones smile! The trail features statues of beloved comic strip characters from Argentina and runs across the Monserrat, San Telmo and Puerto Madero barrios.
The most popular statue on the route is Mafalda, from the cartoon strip created by Joaquín Salvador Lavado Tejón (aka Quino). This 6-year-old Argentian girl ponders the fate of the world and philosophizes about humanity and world peace. Start the trail from here, on the corner of Chile and Defensa and take the kids on a self-guided trail to tick off as many of the creations as you can!
If you're still looking for something a little bit different, here are four more unique things to do in Buenos Aires.
24. Sip a coffee and people-watch at Café Tortoni
Sitting proudly on the Avenue de Mayo since 1858, the Café Tortoni has attracted thinkers, writers, politicians and yes, tourists, for decades. Notable visitors have included Federico García Lorca, Marcelo Torcuato de Alvear and Albert Einstein.
It's pretty famous so it can get busy, but it's still one of our favourite things to do on a rainy day in Buenos Aires. It's truly beautiful and you never know who might have sipped a café con leche from the very mug you're holding!
25. Delve into ancient history at El Zanjon de Granados
El Zanjon de Granados is the base for one of Buenos Aires's oldest settlements, which dates back to the 16th century. The remains consist of a series of old tunnels, sewers and cisterns which were constructed above a river tributary in the barrio of San Telmo. The site has been lovingly restored but maintains its ancient feeling.
If you're serious about history and eager to explore things off the beaten path in Buenos Aires, be sure to schedule your visit here to coincide with the daily guided tours which run thrice daily Monday to Friday and every 30 minutes at weekends – it's included in your entrance ticket.
26. Score tickets to a football game
The Argentinians love their football – and Buenos Aires is the proud home to two of the nation's greatest football clubs. It can be tricky (and pricey!) to nab tickets to see a game at either La Bombonera (Boca Juniors) and El Monumental (River Plate), but if you're a die-hard football fan we recommend giving it your best shot.
Cheering these world-class players on alongside the raucous porteños is one of the most utterly unique things to do in Buenos Aires. Note that the rivalry between Boca's & River is one of the worlds most intense.
27. Take a cooking class
If you really can't get enough of the flavors of Argentina and are trying to figure out exactly how many empanadas, asado and provoleta you can stuff into your baggage – why not enroll in a cooking course? This way you can recount your vacation in Buenos Aires every supper time! Join a small local class for your chance to flourish and experience things off the beaten path in Buenos Aires.
If you're spending one week in Buenos Aires, you should definitely explore the surrounding areas! The best way to do so is with some of these amazing day trips from Buenos Aires!
Exploring the Tigre Delta is one of the most amazing day trips from Buenos Aires! The Tigre River is full of islands where the residents have developed a vibrant culture!
The best way to explore this destination is by boat. The Tigre Delta is framed by lush forest in some parts, and grand mansions in others. The Presidential Residence is one of the Buenos Aires attractions you can spot from the river!
About half an hour outside of Buenos Aires is the city of Tigre. This is a charming city to explore, thanks to its quaint museums and relaxed ambiance!
Parque de la Costa is the most popular theme park in Argentina and is one of the greatest day trips from Buenos Aires if you're traveling with kids!
The park is in the Tigre Delta, about half an hour outside of Buenos Aires. Since its opening in 1997, over 15 million people have come to visit! There are over 50 games, rides and live shows that will appeal to all ages but particularly to kids. This is the place to go if you want to add rock-climbing walls, water slides or rollercoasters to your time in Buenos Aires!
Rounding out our list of the best day trips from Buenos Aires is this trip to Montevideo! Montevideo is the capital of Uruguay and is just a 2-hour ferry ride away from Buenos Aires!
Once you're in Montevideo,join a sightseeing tour to get the most out of your short stay. The city dates from the early 18th century and has plenty of historic landmarks to visit. The Agricola Market, Matriz Cathedral and the Legislative Congress are some of the most iconic sites to discover!
Day 1 – Delve into the historic Buenos Aires
Start your vacation in Buenos Aires by brushing up on your history of the city. Begin your day by exploring the historic center of Buenos Aires, in the Monseratt barrio. Take a tour of the Palacio Barolo to understand the meaning behind this extraordinary building which was based on Dante's Divine Comedy. There are numerous other museums to explore in Monseratt depending on your personal interests.
From the Palacio Barolo, follow the Avenue de Mayo east and in 1o minutes make a pitstop for elevenses at the Cafe Tortoni, the most famous cafe in Buenos Aires. Try their churros!
Continue on foot, and in 10 minutes you will be at the Plaza de Mayo, the most important square in Argentina. Don't miss the Casa Rosado and take a tour of the premises. Again, if you want to visit a specific museum in the surrounding area, there are plenty to choose from – including El Zanjon.
Save your feet and hop on the Subte south to the barrio of La Boca. Wander these colorful streets and enjoy some street entertainment and shopping. Ride the Subte north a few stops to Puerto Madero to enjoy the sunset on the riverside over a glass of Malbec.
Day 2 – Day trip to Tigre Delta
Take a day trip out of the city today, and head to the small town of Tigre to explore the blissful sights of the Tigre Delta!
The fastest way to get to Tigre from Buenos Aires is by train. You can take the express Linea Metro line from Retiro to Tigre which takes less than one hour. Alternatively, the Tren de la Costa offers a slower but more scenic journey alongside the river and has stops along the way, which with the right ticket you can hop on or off.
In Tigre, take a riverboat to explore the picturesque sights of the Tigre Delta. Wind down over a beverage in one of the riverside cafes or restaurants, and mooch in the antique shops. A day out in Tigre will appease anyone and is one of the best day trips from Buenos Aires for families.
Once back in the city, book an evening tango show for after your siesta – add a class if you're feeling brave.
Day 3 – Explore Palermo's street graffiti
Ride the Subte to Las Heras station then walk to the unmissable Cementerio de la Recoleta and visit Evita's tomb before the crowds arrive. Hop on the number 67 public bus to MALBA where you can check out the collections of art until your next activity begins.
Book a street art tour around the streets of Palermo, so you explore the incredible graffiti and understand the significance behind the murals. Rest your feet afterwards with a picnic and a nap in the Jardin Japones or the sprawling Paseo El Rosedal – a beautiful rose garden.
Conclude your day by eating at a traditional Argentinian eatery in Palermo – you can stay here to party the night away!
Don't forget your travel insurance for Buenos Aires
World Nomads' mission is to support and encourage travellers to explore their boundaries. They offer simple & flexible travel insurance, and safety advice to help you travel confidently.
They've been doing it since 2002 – protecting, connecting, and inspiring independent travellers just like you.
Get a quote below or read our in-depth review!
World Nomads provides travel insurance for travelers in over 100 countries. As an affiliate, we receive a fee when you get a quote from World Nomads using this link. We do not represent World Nomads. This is information only and not a recommendation to buy travel insurance.
Here are some quick answers to common questions about what to do and see in Buenos Aires.
Argentina's pride and joy is a remarkable city, with so much to do and see (and eat!). We've barely scratched the surface – there are millions of unique things you can do in Buenos Aires.
Buenos Aires is a city which will blow your mind with its art, culture, food, history, natural beauty and its passion for sports. The city never sleeps – you'll find yourself itching to stay awake so you don't miss a single sight.
We hope our guide will help you plan your dream trip to Buenos Aires!
---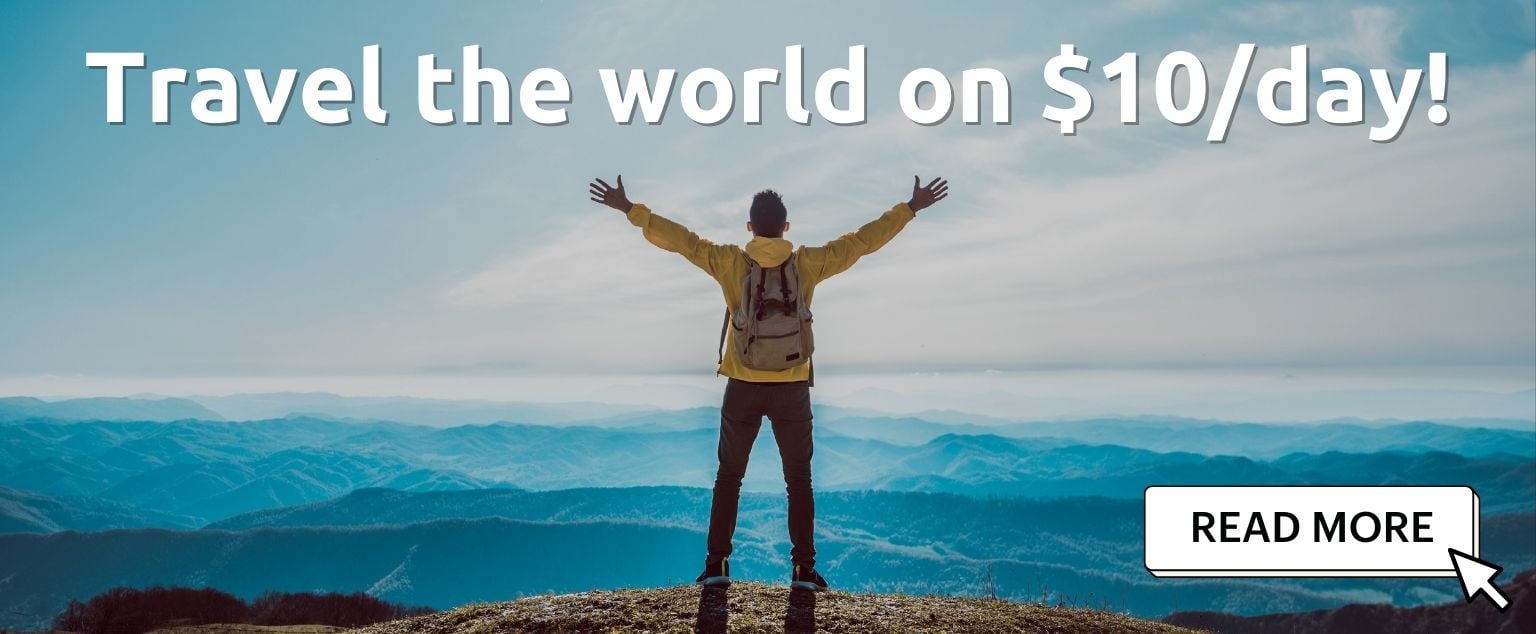 And for transparency's sake, please know that some of the links in our content are affiliate links. That means that if you book your accommodation, buy your gear, or sort your insurance through our link, we earn a small commission (at no extra cost to you). That said, we only link to the gear we trust and never recommend services we don't believe are up to scratch. Again, thank you!