Buenos Aires is the cosmopolitan capital of Argentina, known for its multicultural influences, which you'll quickly experience among its architecture, food, and art.
This is a massive city with distinct areas, and over 40 neighborhoods, that have been influenced by countries from around the world: Italy, Spain, Georgia, Lebanon, Germany, you name it.
With so much ground to cover and awesome things to do, you may be overwhelmed by the question of "what's the best area to stay in Buenos Aires?"
That's why we wrote this neighborhood breakdown on where to stay in Buenos Aires!
Keep reading to learn more about the best areas in Buenos Aires for families, parties, bohemians and artists, and more!
Whether you want to base yourself by the chic, trendy shops, best bars, cool street art, and galleries, or green spaces and parks, we've got you covered in our Buenos Aires neighborhood guide.
If you're looking for a specific place to stay, look no further than our top recommendations for places to stay in Buenos Aires. For travellers on a budget, we'd recommend one of Buenos Aires affordable hostels. Keep the costs down while having a nice place to rest your head!
Spend time in the city's buzzing center in this light and airy studio apartment. Perfect for two people, this apartment is stylishly decorated with a clean and modern kitchen, dining table and newly renovated bathroom.
Enjoy unwinding after a busy day sightseeing by relaxing on your very own balcony and taking in views of the city's skyline.
As one of the most social hostels in Buenos Aires, you'll definitely love your stay at the Milhouse Hostel. Not only is the staff known to be incredibly kind and helpful, the hostel offers all sorts of activities for its guests as well. Fancy a few tango lessons or a bike tour around the city? If you're just here to meet like-minded travellers, nothing is better than the in-house DJ nights or sipping on a few drinks on the rooftop. No matter what kind of backpacker you are, you'll definitely feel just like at home when staying at this hostel!
Feel at home in the heart of the city in this modern boutique hotel. Great for easy access to Buenos Aires' top attractions, close to public transport links, this place is fantastic value for money.
The freshly decorated hotel features spacious rooms and an outdoor pool to cool off in. The staff are very accommodating and are more than happy to help you with navigating the city.
If you're backpacking Argentina, the chance that you'll visit Buenos Aires is pretty high. The charming city is the cosmopolitan coastal capital of Argentina, known for its multiculturalism and 19th-century Spanish-European architecture.
Over 150 years of immigration from Italy and Spain, as well as various other European countries including Germany, Sweden, Georgia, and Lebanon, means this city has been influenced by the world just as much as Argentina itself. It is also home to the largest Jewish community in Latin America.
But to help you decide where to stay in this vibrant, enormous capital of over 13 million people, we've put together this handy neighborhood guide that breaks down Buenos Aires' areas by atmosphere and attractions.
Beginning with the biggest barrio (neighborhood), we have Palermo. This sprawling coastal region can be split into smaller parts, like Palermo Hollywood – home to trendy restaurants and fashion stores – and chic Palermo Soho. Here you'll find the green space of Parque Tres de Febrero, as well as galleries and museums like MALBA and the iconic Museo Evita.
Bordering Palermo to the west is Recoleta, an affluent district characterized by its Paris-style townhouses. This area is filled with former palaces and upscale boutiques, and it is perfect for morning and afternoon strolls. The main attraction of this area is Recoleta cemetery, where famous residents are buried in extravagant tombs.
South of Recoleta is the tiny area of San Telmo, the oldest barrio with a reputation for bohemian art, murals, pop-up galleries, and late-night bars.
A similar authentic vibe can be found in middle-class Villa Crespo, bordering southeast Palermo, where you'll feel more like a local than someone who's just visiting Buenos Aires.
Finally, there's Belgrano nestled along the northeast side of Palermo. The upscale Avenida Cabildo is surrounded by posh residential areas and Argentinian fashion brands. Elsewhere there are the noodle bars and street food of Barrio Chino – Buenos Aires' Chinatown.
With so much going on in these distinctive districts, we've zoomed in on each one to get down to the nitty-gritty of the city and help you choose where to stay in Buenos Aires.
Going out along the coast, inland from the most visited barrio of Palermo, is the port city of Buenos Aires, which is well connected by road and the subte, the underground train network.
To get from one area to another is a simple matter of buying a ticket and hopping on the subte or a bus.
Though it is easy to get around, this is an enormous city. If you want to stay close to the landmarks and hotspots, there's definitely an area in Buenos Aires for you, but which one will it be? Below we've listed the top 5 areas in Buenos Aires.
1. Palermo Neighborhood – Best Area to Stay for nightlife
One of the best things to do in Buenos Aires is party! Palermo barrio is Buenos Aires' culture powerhouse. An ever-growing number of expats and vacationers are drawn to Palermo's grandeur and style.
Explore Palermo Buenos Aires' historic museums, walk along the sweeping boulevards, dine at the countless restaurants, and socialize among the bustling nightlife of Palermo.
This is our top pick for where to stay in Buenos Aires for nightlife, but with its big green spaces and various museums and galleries, there is more than enough to do in Palermo by day.
Located just one block away from the Libertador avenue and the amazing Cerviño boulevard with several fine restaurants and coffee shops. The private apartment offers a cozy living-dining area with armchairs, a bedroom for 2 guests with a double bed, a kitchen, one full bathroom and a lovely balcony facing the street. The apartment is equipped with Internet (WiFi), Cable TV, air conditioning, and modern amenities.
Looking for an incredible value hostel in Recoleta? Well, you've just found it! This amazing hostel is far from what a simple backpacker expects. There are capsules, great for getting some privacy even in bigger dorms, mixed, female and male rooms, a super spacious communal area and – on top of that – free breakfast every morning! Don't even get us started on the amazing location! It's bang in the heart of Recoleta so you'll be close to all the awesome attractions.
Located within walking distance of a wide selection of local restaurants and cafes, this chic hotel's friendly staff make it the perfect place to stay in Buenos Aires.
The rooms are spacious with large beds and bathrooms that come with rain-head showers; the decor is sophisticated with considered attention to detail. There's even a rooftop pool so you can enjoy some time-out from your busy schedule in Buenos Aires.
Things to see and do in Palermo
Take a stroll around the immaculate Buenos Aires Japanese Gardens.
Explore the vast Parque Tres de Febrero with its many attractions…
… Including the captivating Galileo Galilei Planetarium.
Learn about Argentina's most famous first lady Eva Perón at the Museo Evita.
Catch a magnificent ocean view at the iconic century-old Club de Pescadores.
Sink into the languorous cafe culture of Palermo Soho.
Sample an Argentinian meat platter at the classy parrilla (grill), La Cabrera.
Try a slew of cocktails and drinks at the resto-bars around Plaza Serrano.
Soak up some art at Museo de Arte Latinoamericano de Buenos Aires (MALBA).
And check out more art at Museo de Arte Popular José Hernández.
Hang out with the animals at Buenos Aires Eco-park – formerly the city's historic zoo.
Wander through the lush Buenos Aires Botanical Garden.
2. Recoleta Neighborhood – Where to Stay in Buenos Aires for your First Time
Walkable and affluent, Recoleta is simply a joy to wander around thanks to its exquisite architecture. If you stroll around this district, you may feel like you're in Paris because of its stunning townhouses, built in the Beaux-Arts style.
The barrio of Recoleta is distinguished as one of the most expensive places to live in Buenos Aires and home to the city's most prestigious schools, but it's also a great place to stay for architecture buffs and anyone who wants to base themselves near some awesome tourist sights.
Check out our the top things to do in Recoleta below.
This stunning loft in the heart of the historic centre will turn your trip into an unforgettable experience. The charming interior design is super welcoming and bright. You'll have your own private balcony which gets hit by direct sunlight throughout the whole year. The loft accommodates two guests, and there's plenty of space to chill, cook, get some work done on your laptop and enjoy the privacy.
Enjoy luxurious surroundings and a great central location close to eateries and public transport links. This contemporary hotel offers rooms with chic balconies and views over the rooftops. Staff are very accommodating to guests' requests, making your stay stress-free!
Quiet and comfortable, Malala Hostel is situated close to some amazing historic and cultural sites.
Located in a historic building, the large rooms have beautiful features, like large windows and high ceilings decorated with an airy and modern aesthetic.
The hostel has large social spaces for guests to enjoy each other's company, including a terrace, a lounge, and shared kitchen.
Things to see and do in Recoleta
Pay your respects at the stunning Recoleta Cemetery, the final resting place of many famous Argentines, including Eva Perón.
Check out an exhibition at the beautiful Centro Cultural Recoleta.
Admire the art on show at Museo Nacional de Bellas Artes, home to masterpieces by Titian, Goya and Rembrandt, among others.
Visit the National Library of Argentina, built in the brutalist style.
Take a breather and relax in the green space of Parque Thays.
Browse artisanal goods at the 'feria hippie,' a fair that takes place in Plaza Francia.
Sip a cup of coffee and watch the world go by at the famous 150-year old Café La Biela.
Meander through Calle Junín admiring its stunning architecture and palaces, like Palacio Duhau and the amazing The Pizzurno Palace, now the Ministry for Education.
3. San Telmo Neighborhood – Where to Stay in Buenos Aires on a Budget
San Telmo is the oldest barrio in Buenos Aires and known for its well-preserved colonial buildings. This neighborhood was the city's first industrial area back in the 17th century, home to brick-making factories and warehouses as well as Buenos Aires' first windmill.
Now San Telmo is Buenos Aires' most multicultural area, home to French, British, German, Spanish and Russian immigrants. It's also our pick for where to stay in Buenos Aires on a budget.
Not only is this neighborhood affordable, it also has a distinctly bohemian feel. Antique shops line the centuries-old cobble streets next to lively steakhouses and hip cafes. This district is also famous for its many tango parlors, frequented by tourists and locals alike.
Enjoy the charm and comfort of this private loft in La Editorial with a modern and unique style. The decor includes details such as an old radio, recycled furniture and outdoor areas to relax. With one bathroom, a double bed and sofa bed, Its perfect for 3 guests.
Enjoy this clean and modern hostel, which includes large common rooms perfect for making new friends. Located close to public transport connections, you'll be able to explore the city with ease.
The rooms are cleaned daily and free breakfast is included to set you up for a day of sightseeing.
Elegantly designed, this hotel's eclectic decoration sits comfortably in this trendy neighborhood of San Telmo. With a helpful staff, and convenient location near museums, restaurants, and markets, L'Adresse is one of the best hotels in Buenos Aires!
This chic spot pays attention to detail, and everything here is taken into consideration, including the fresh home-baked pastries at breakfast.
Things to see and do in San Telmo
Admire the colorful Russian Orthodox Cathedral of the Holy Trinity.
Marvel at the Nuestra Señora de Belén Church in the heart of San Telmo.
Find the tiny Casa Mínima, built by freed slaves after the 1812 abolition of slavery in Argentina.
Browse the antiques for sale at the bustling Feria de Antigüedades on Plaza Dorrego.
Get acquainted with the contemporary art scene at the Museum of Modern Art.
Explore the multitude of shops and cafes on Defensa Street.
Try out a spot of dancing at one of the area's many milongas (tango parlors).
Drop into one of the many colonial houses turned galleries and art-spaces, like El Solar de French.
Go for lunch at the iconic Dorrego Café, an institution of San Telmo for decades.
4. Villa Crespo Neighborhood – Coolest Place to Stay in Buenos Aires
There are a lot of cool neighborhoods in Buenos Aires (San Telmo above being one of them); however, Villa Crespo is definitely one of the most authentic and best neighborhoods to stay in Buenos Aires.
It's a middle-class area with a cool edge – close enough to Palermo for the city's traditional and iconic tourist hotspots, but still holds its own and keeps things local and authentic.
Primarily a residential area, here's where you can feel most like a porteño (resident of Buenos Aires).
The area is famous for its leather goods and street art. It is also home to the city's Jewish community. There are many synagogues as well as Hebrew schools in this middle-class barrio, which adds to Villa Crespo's already multicultural feel.
Speaking of cool, check out this article on the coolest and best restaurants in Buenos Aires.
Apartment loft on two floors with a bedroom on the top with a double bed. The main part is the living room that includes the kitchen and modern amenities, The house has a beautiful entrance full of plants in the garden of the house. Giving a spectacular view.
Best Hostel in Villa Crespo: Apart Milino
Feel at home in this residential area in an apartment that fills the gap for affordable accommodation.
Each private apartment comes with a kitchen, which means you can make your own meals, and if you are traveling with friends you can select a larger apartment and enjoy socializing in the space together. Its great location makes it easy to take in the stylish area.
Live like a local in the city in this boutique-style apartment. Newly decorated in a bright, clean and modern style, the beds are big and comfortable and there are a kitchen and dining area for you to enjoy meals in.
Staff are available to help you with your every need. There's even a gym and a pool for guests to enjoy.
Things to see and do in Villa Crespo
Shop for leather goods around Murillo, a traditional and current sector for the trade.
Fill up on Middle Eastern food at the delicious and famous Sarkis…
… Or sample delicious Jewish food at La Crespo.
Stroll through the jacaranda trees and relax in Parque Centenario.
Visit the intriguing David Lynch-inspired Club Silencio for performances and cocktails.
Watch some tango with a cheap glass of wine at Villa Malcolm.
Play pool, drink, and dance at Cafe San Bernardo, a Buenos Aires institution.
Explore the many murals of Villa Crespo's street art scene at the intersection of Castillo and Serrano.
5. Belgrano Neighborhood – Where to Stay in Buenos Aires for Families
Old Anglo-Saxon-style single family homes with gardens sit nestled between new high rises in Belgrano, where the sidewalks are famous for dog-walkers! There's a limit of 10 dogs per person, but it's not uncommon to see double that number. It's certainly an interesting sight to see!
This upper-middle-class neighborhood- home to wealthy Argentines and expatriates alike – is centered around its main thoroughfare, Avenida Cabildo, home to a plethora of fashion stores, from upscale designer shops to independent boutiques and fast-fashion options.
Belgrano is also the home of Barrio Chino – the tiny Chinatown of Buenos Aires.
One block from the University of Belgrano and two blocks from subway line D that connects to any point of the city. This luxurious one-bedroom with one bathroom and a sofa bed is on the first floor of a historic building, it offers all the modern amenities for guests to enjoy their stay in Buenos Aires.
LOPEZ Hostel & Suites in Buenos Aires provides adults-only accommodations (no screaming kids!) with a shared lounge, a garden and a terrace. There is a concierge service and a tour desk, along with free WiFi throughout the property. The accommodations provides a shared kitchen, room service and currency exchange for guests. On top of that, the hostel also offers two types on breakfast every morning, so you can start your day recharged and ready to go! You can opt between a shared room and a slightly more expensive private room as well.
Convenient and clean, this hotel is close to many shops and restaurants, and a short stroll from the subte (metro) and bus stop.
The peaceful atmosphere and helpful staff mean that your stay will be stress-free and comfortable. There's also a pool area and sauna for guests to use, plus a buffet breakfast included in the price.
Things to see and do in Belgrano
Stroll through the lush park of Barrancas de Belgrano, designed by French-Argentine architect Carlos Thays.
Watch weddings spill out of the Inmaculada Concepción Church on an afternoon.
Check out some modern art at Larreta Museum, housed in the former residence of Argentine writer Enrique Larreta, which also features an Andalusian-style garden.
Catch a football match (or concert) at River Plate Stadium.
Soak up some history at the beautiful Historical Museum Sarmiento, previously Belgrano's town hall.
Explore eateries and soak up Buenos Aires' Asian-Argentine culture in Chinatown.
Keep an ear out for Belgranodeutsch, a mix of Spanish and German spoken in the barrio.
And shop 'till you drop on Avenida Cabildo.
Here's what people usually ask us about the areas of Buenos Aires and where to stay.
World Nomads' mission is to support and encourage travellers to explore their boundaries. They offer simple & flexible travel insurance, and safety advice to help you travel confidently.
They've been doing it since 2002 – protecting, connecting, and inspiring independent travellers just like you.
Get a quote below or read our in-depth review!
World Nomads provides travel insurance for travelers in over 100 countries. As an affiliate, we receive a fee when you get a quote from World Nomads using this link. We do not represent World Nomads. This is information only and not a recommendation to buy travel insurance.
In this guide, we broke down the top 5 areas to stay in Buenos Aires! Whether you want to explore the best museums and art galleries, shop til you drop, or engage in the legendary Buenos Aires nightlife, there's a neighborhood for you!
You can easily spend weeks in this sprawling city, so we recommend you base yourself in the right spot to feel right at home. Need more inspiration on where to stay or what to do? Check out this article on 20 great things to do in Buenos Aires.
If you're still unsure where to stay in Buenos Aires, you can't go wrong with Reina Madre Hostel. Their relaxed atmosphere and bright, clean rooms will make you feel right at home.
AQ Tailored Suite is by far one of the best hotels in Buenos Aires. This modern boutique hotel is located close to the top tourist attractions and nearby public transportation links, so you can explore the city with ease. It also features an outdoor pool for those hot Buenos Aires summers.
I hope you enjoyed our neighborhood breakdown on where to stay in Buenos Aires. Let us know if we missed anything in the comments below!
Do you own or run a kick-ass hostel? Want to be featured in this list? Get in touch at [email protected]
---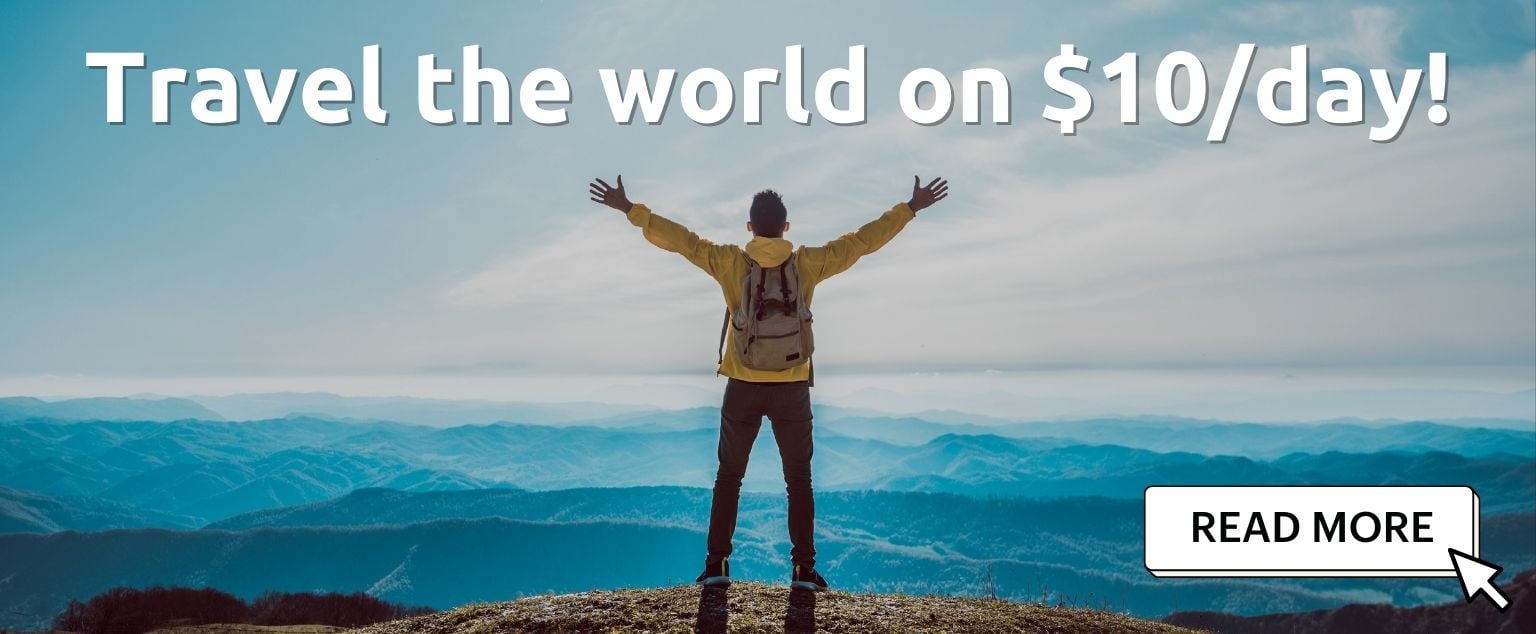 And for transparency's sake, please know that some of the links in our content are affiliate links. That means that if you book your accommodation, buy your gear, or sort your insurance through our link, we earn a small commission (at no extra cost to you). That said, we only link to the gear we trust and never recommend services we don't believe are up to scratch. Again, thank you!