Cobblestone streets, medieval architecture, and all the delights of a small British town are just a few reasons to visit Chester.
Since it lies close to the border of Wales, it's also the gateway to the iconic Snowdonia National Park, as well as a rural place to stay for those wanting to visit Liverpool without the chaos of the city.
But Chester has plenty to see and do in its own right. From historic sites dating back to the Roman Empire and museums detailing its notable figures, from Saint Werburgh, Oliver Cromwell, and King Charles I, there are a lot of things to do in Chester.
Chester has a fairytale-like quality to it – it makes you feel like you've been transported into another world. The city has a special charm, and if you can't wait to explore the best of it, be sure to add some of these exciting Chester attractions to your itinerary!
The Top Things to Do in Chester
If you're backpacking the UK and don't have a lot of time in Chester, don't worry. These are must-dos for anyone visiting Chester, and should be at the top anyone's itinerary.
The city walls are some of the most well-preserved Roman walls in all of Britain. The walls were used as a defense against invading Scots in the 13th century. Most of the walls are still standing and were left unaltered from their original design. You can walk along the top of the walls and enjoy stunning views of the city.
These walls are one of the things that make Chester so special and are a must-see for anyone visiting. You can walk along the entire length of the walls, which is about three kilometers. There are also several towers that you can climb for stunning views of the city.
Entrance: Tours around $16 USD.
Hours: 9 AM – 5 PM
Address: City Walls, Chester CH1 3EQ, United Kingdom
2. Meander through the Chester Cathedral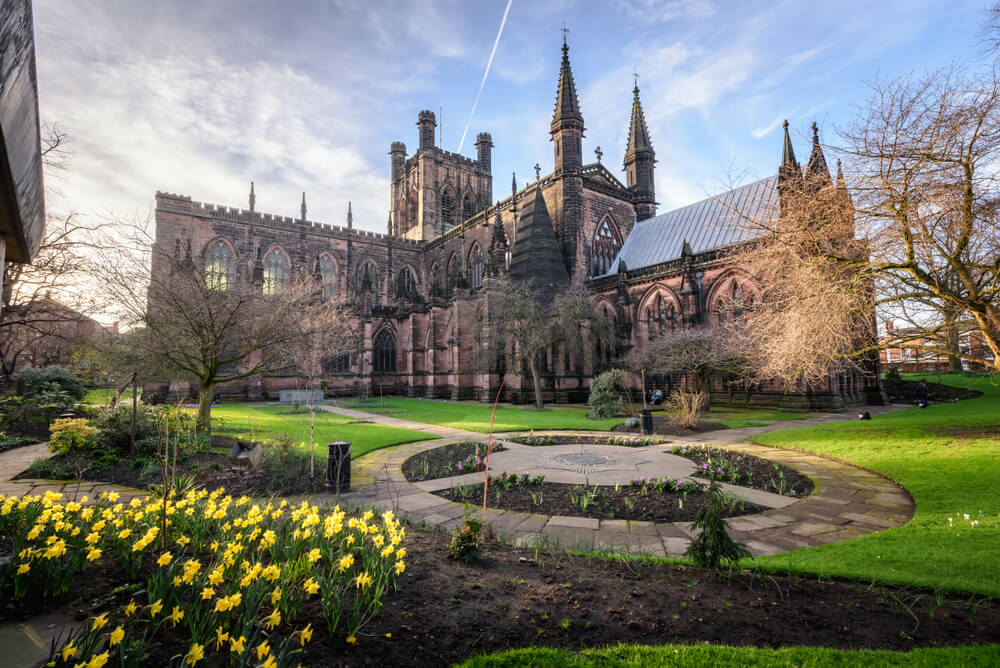 The Chester Cathedral is a beautiful Gothic building that dates back to the 13th century. The cathedral is home to many important historical artifacts, including a copy of the Magna Carta. The cathedral also has a stunning stained glass window that was installed in the 19th century.
The Chester Cathedral is one of the most important buildings in the city as it was the site of many royal coronations. Today, the cathedral is still an active church and hosts regular services. You can also take a guided tour of the cathedral to learn about its history and architecture.
Make sure to climb the bell tower for one of the most beautiful views of the entire city!
Entrance: Free
Hours: 9 AM – 6 PM
Address: St Werburgh St, Chester CH1 2DY, United Kingdom
The Sick to Death Museum is one of the most unique museums in Chester and was one of my favorite activities.
The museum explores the history of medicine and healthcare in Chester in a somewhat gory manner, but don't worry, it's family-friendly and not too gorey for kids.
You will learn about traditional remedies, as well as how diseases were treated in the past and the museum does not hold back on the details. If you are interested in history or medicine, this is a must-see. The museum is located in an old hospital building, which adds to the atmosphere.
It's small but very well done. It is the perfect place to learn about the city's history and get a glimpse into the past.
Entrance: $7 USD
Hours: 10 AM – 6 PM
Address: Chester CH1 1NJ, United Kingdom
The Peckforton Castle is a stunning 19th-century castle that sits atop a hill in the countryside outside of Chester. You will instantly feel like you are a part of the cast of Downton Abbey.
The castle was built to resemble a medieval fortress and has towers, turrets, and secret passages. The castle is now a luxury hotel and you can stay overnight in one of the lavish suites. This is definitely a splurge, but it is a once-in-a-lifetime experience.
If you are looking for somewhere to stay that's truly unique, Peckforton Castle is the perfect place for you. The rooms are beautifully decorated and the grounds are stunning. You can even go on a falconry experience or horseback riding while you are here. For a truly unique and luxurious experience, make sure this is at the top of your list.
The castle is now a hotel, and is often used for weddings and private functions.
Entrance: Free to enter, but it's a hotel so room prices vary.
Hours: NA
Address: Peckforton Castle Dr, Stone House Ln, Cheshire, Tarporley CW6 9TN, United Kingdom
5. Spend the afternoon in Grosvenor Park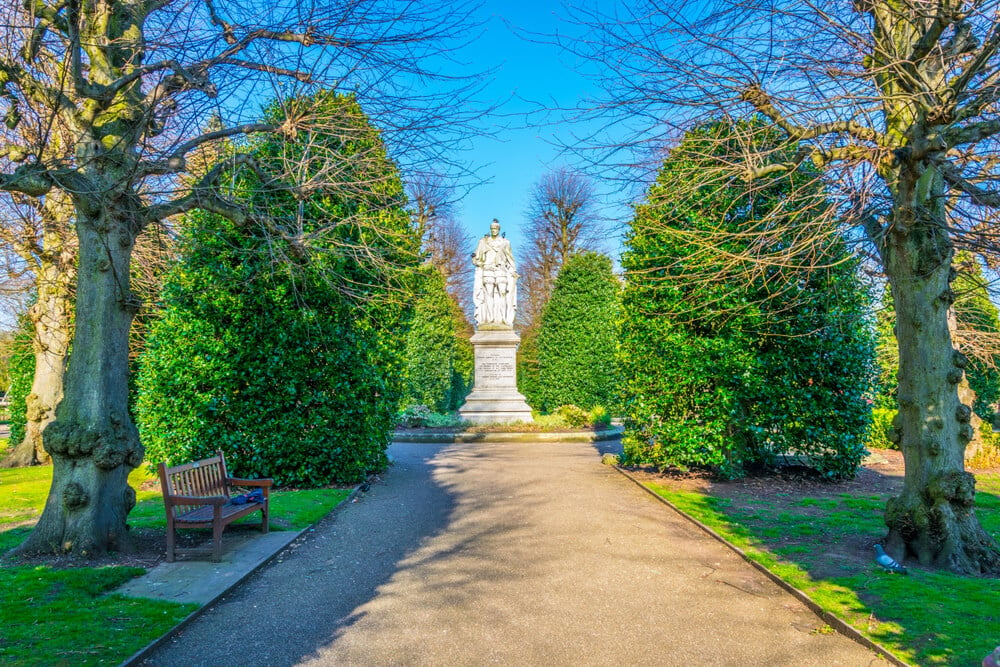 Sometimes you need a break from all of the sightseeing in a new place and Grosvenor Park is my favorite place to chill out in Chester. It is a beautiful Victorian park that was built in the 19th century. The park is home to many beautiful flowers, trees, and green spaces.
There is also a stunning lake where you can go boating or paddleboarding. I like to grab my book and pack a picnic as it is the perfect place to relax on a sunny day. The park is also a great place for people watching or meet other visitors as it is very popular with locals and tourists alike.
Entrance: Free
Hours: 24 hrs
Address: Grosvenor Park Rd, Chester CH1, UK, United Kingdom
One of my favorite ways to see the city is by setting sail on the River Dee. You can take a leisurely cruise down the river or go for a more adventurous sailing experience. The River Dee is one of the most beautiful places in Chester and you will get some amazing views of the city from the water.
This is a great activity for families, couples, or groups of friends. It is also a great way to learn about the history of Chester as your captain will tell you all about the city as you sail down the river.
Entrance: $10.35 USD
Hours: 10 AM – 5 PM
Address: Souter's Ln, The Groves, Chester CH1 1SZ, United Kingdom
Small Pack Problems? 😉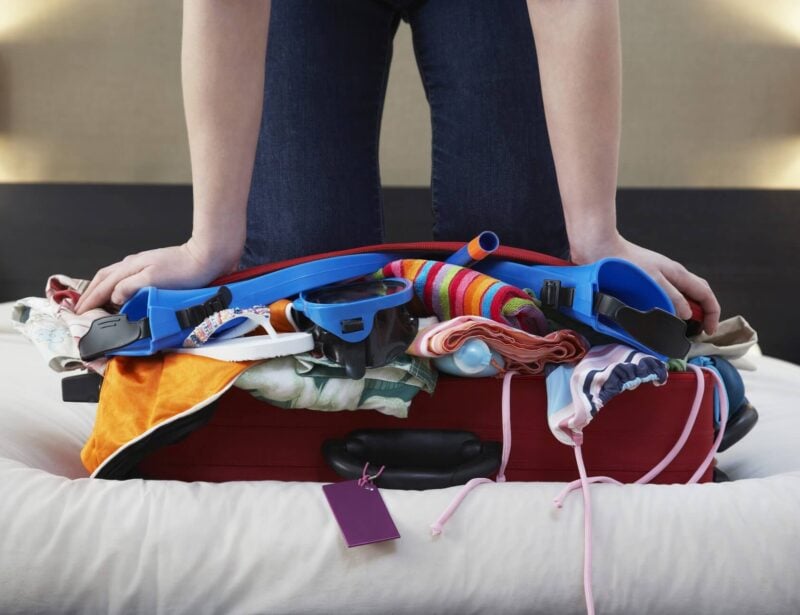 My missus travels with all her clothes in ziplock bags: don't be like my missus. UP YOUR PACKING GAME!
Packing cubes for the globetrotters and compression sacks for the real adventurers – these babies are a traveller's best kept secret. They organise yo' packing and minimise its volume too so you can pack MORE.
Or, y'know… you can stick to ziplock bags.
View Our Fave Cubes
Or Check Out the Sacks!
7. Enjoy a cup of coffee at Jaunty Goat Coffee
Jaunty Goat Coffee is one of my favorite places to get coffee in Chester. The coffee shop has a great atmosphere and provides locally sourced coffee and food. The coffee is some of the best I have ever had and is full of bold flavors. They offer a wide variety of coffees, as well as tea if you are needing to lay off the caffeine!
The shop recently opened a second location due to its high demand, I am telling you… this is a must-stop in Chester. Make sure to try the carrot cake or the banana and oat pancakes!
Entrance: Free to enter
Hours: 8 AM- 6 PM
Address: 57 Bridge St, Chester CH1 1NG, United Kingdom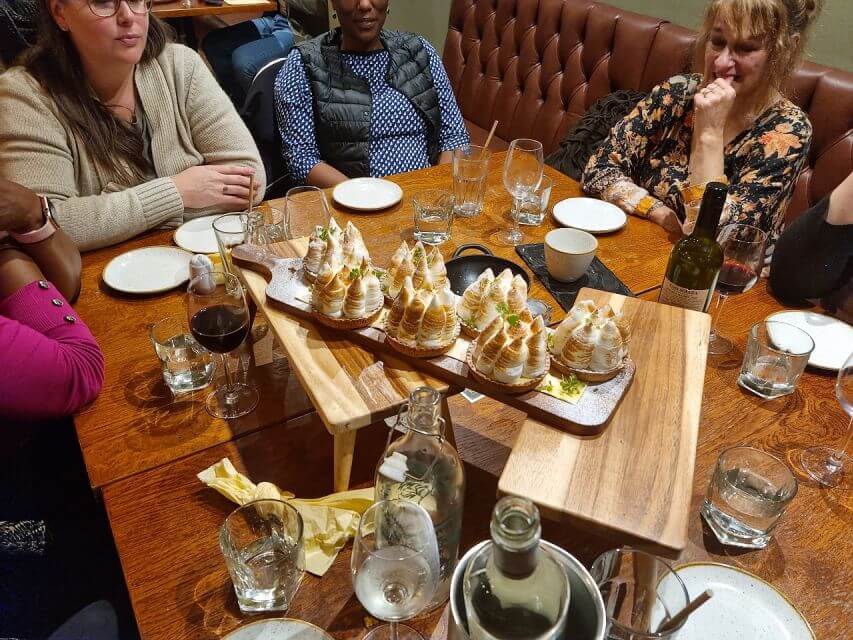 A great way to try all the different foods an area has to offer is by doing a local food tour. This is a great activity for foodies or anyone who wants to learn more about the cuisine of Chester.
You will get to try a variety of different dishes from starters to desserts and learn about the history and culture of food in Chester. This is my favorite way to sample a lot of different foods without having to commit to a full meal.
Entrance: $47.78 USD
Hours: 7:30 PM – 10:30 PM (Wednesdays and Sundays only)
Address: Meet outside Chester Railway Station, Chester CH1 3NS, United Kingdom
9. Shop til you drop at Rows
If you love to shop or even discover quaint little stores, then Chester is the place for you! There are a variety of different shops, from high-end boutiques to local markets. There really is everything you could need or want here.
One of my favorite places to shop is the Rows, which are a series of covered walkways that date back to the 13th century. These walkways are full of unique shops and restaurants and make for a great day of exploring.
If you are looking for something specific you will find the main shopping area is located on Bridge Street. If you are looking for antiques or vintage items, make sure to visit the Chester Market.
If you want an organised tour, they can be booked from the Visitor Center at the Town Hall.
Entrance: free
Hours: 24 Hours
Address: Town Hall, Northgate St, Chester CH1 2HJ, United Kingdom
10. Explore the Grosvenor Museum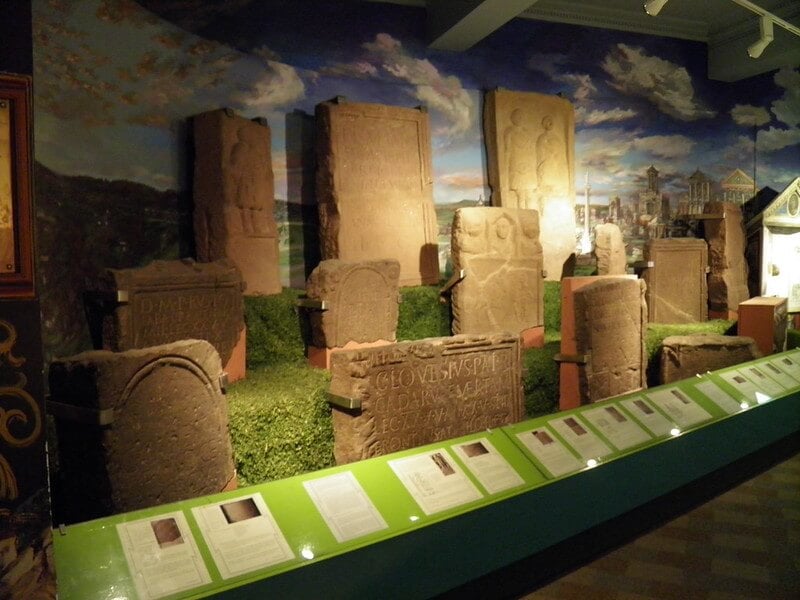 If you're ever short of things to do in Chester, then checking out one of the best museums is definitely the best attraction to fill the time.
The Grosvenor Museum is a great place to learn about the history of Chester. The museum is free to enter and has a wide variety of exhibits that cover everything from Roman history to the present day. You will discover the origins of Chester and how it has changed over the years.
The museum has rotating collections and its gallery is always highlighting something new. The museum also has a beautiful garden that is perfect for a summer day. If you are interested in learning about the history of Chester, then this is the place for you.
Entrance: Free
Hours: 10:30 AM – 5 PM
Address: 27 Grosvenor St, Cheshire, Chester CH1 2DD, United Kingdom
Is This the Best Daypack EVER???
11. Check out The Eastgate Clock
The Eastgate Clock is one of the most iconic landmarks in Chester and is a must-see when you are visiting the city. The clock was built in 1871 to commemorate the visit of Queen Victoria to Chester. The clock is situated above the Eastgate, which is the main entrance to the city.
The clock is still fully functioning and is a popular meeting spot for locals and tourists. Flecked with gold, and VR initials for the Queen, the clock is truly a sight to behold. Make sure to take a picture in front of the clock when you are visiting Chester!
Entrance: Free
Hours: 24 HRS
Address: 41-45 Eastgate St, Chester CH1 1LE, United Kingdom
12. Visit a Roman Amphitheater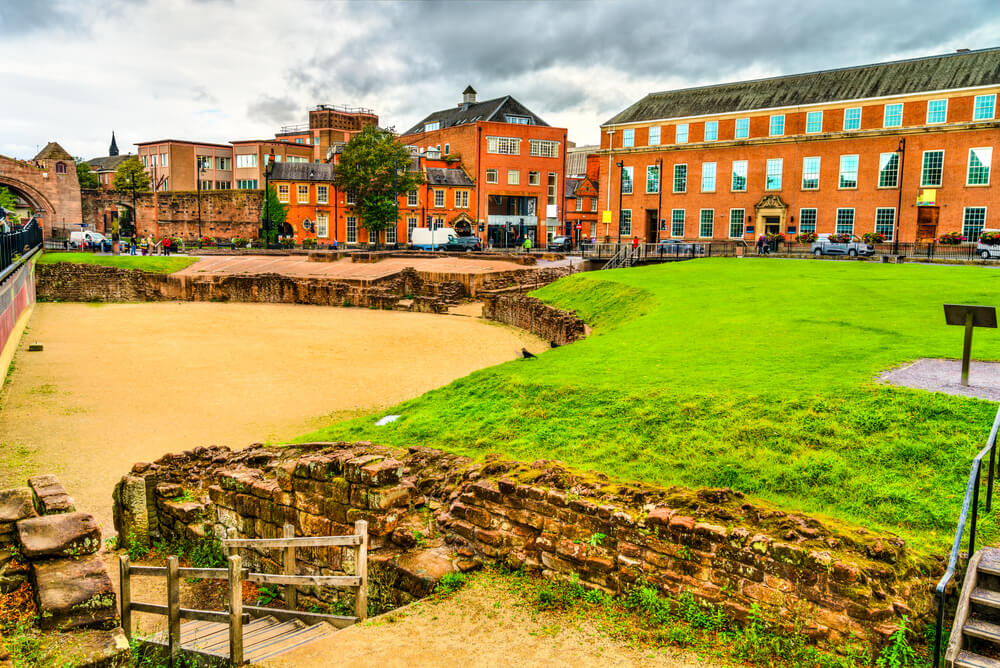 The Roman Amphitheater is one of the most well-preserved Roman ruins in all of Britain. The amphitheater was built around AD 79 and could seat up to 7,000 people. It is believed that the amphitheater was used for a variety of different events, from plays to executions.
The amphitheater is free to enter and is a great place to learn about the Roman history of Chester. You can also walk around the ruins and imagine what it would have been like to be in the amphitheater during its heyday. If you are interested in Roman history, then this is a must-see when you are visiting Chester.
Entrance: Free
Hours: 24 Hrs
Address: Little St John St, Chester CH1 1RE, United Kingdom
13. Explore the Chester Roman Gardens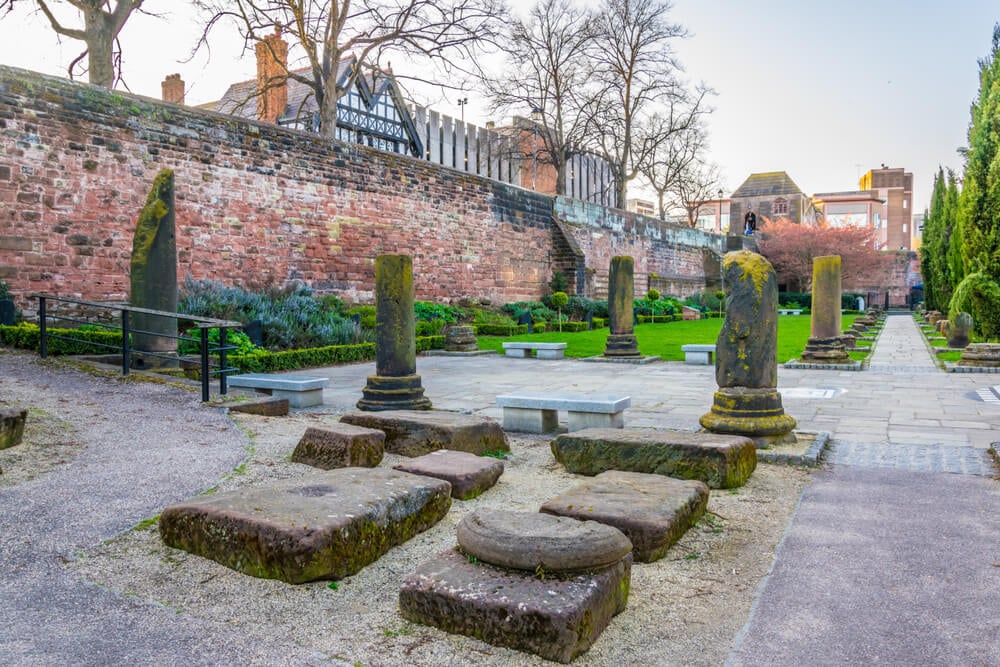 If you're ever wondering what to do in Chester, a great pastime is to wander around a splendid British garden. A great way to learn about the roman history of Chester is by visiting the Chester Roman Gardens.
The gardens are free to enter and are a great place to relax and explore. The gardens are situated on the site of Roman baths, which were built around AD 300.
The gardens have been beautifully restored and provide a great insight into what life was like for the Romans in Chester. You can learn about the different plants and herbs that were used by the Romans and how they were used in everyday life.
Entrance: Free
Hours: 9 AM- 6 PM
Address: Pepper St, Chester CH1 1DQ, United Kingdom
14. Grab a beer at Bear and Billet
After a long day of exploring the ancient city and multiple attractions in Chester, what could be better than grabbing a beer at a local pub? Bear and Billet is located in the heart of the city and is a great place to relax and enjoy a pint.
The pub has a wide selection of beers, as well as a menu of traditional pub food. I recommend the fish and chips… I mean we are in England, aren't we?
Bear and Billet is also known for its live music. The pub often has local bands playing live, which makes for a great atmosphere. You will find plenty of other visitors here as well as locals. So grab a seat at the bar, order a pint, and enjoy the music.
Entrance: Free
Hours: 12 PM – 11 PM
Address: 94 Lower Bridge St, Chester CH1 1RU, United Kingdom
Travel with peace of mind. Travel WITH a security belt.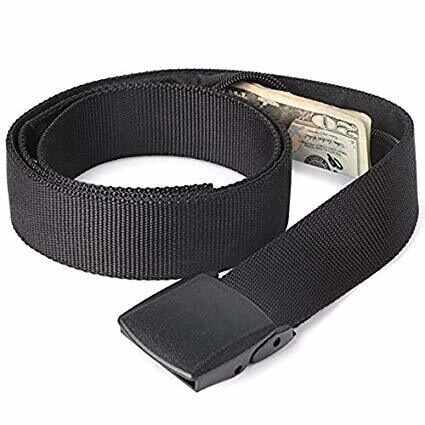 Get your cash stashed with this awesome Pacsafe money belt. It will keep your valuables safe no matter where you go.
It looks exactly like a normal belt except for a SECRET interior pocket perfectly designed to hide a wad of cash or a passport copy. Never get caught with your pants down again! (Unless you want to.)
Hide Yo' Money!
15. Visit the Chester Cross
Chester Cross is an unmissable Chester attraction located in the heart of the city and is one of the most iconic landmarks in Chester. The cross was built in the 14th century and was used as a market cross. The cross is decorated with statues of King Edward I and Queen Eleanor, who were responsible for the construction of Chester Castle.
The cross is a great place to take a break from exploring the city. You can sit on one of the benches and people watch, or simply enjoy the view of the historic buildings that surround the cross.
Entrance: Free
Hours: 24 Hrs
Address: 46 Watergate St, Chester CH1 1NP, United Kingdom
16. Take a Trip to Liverpool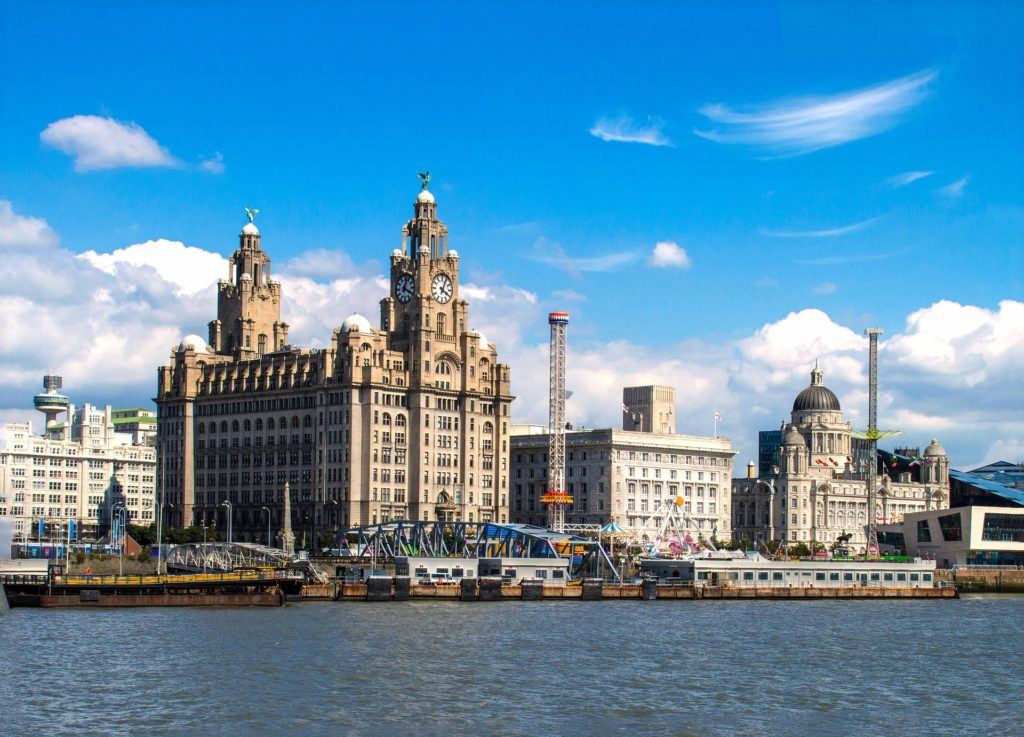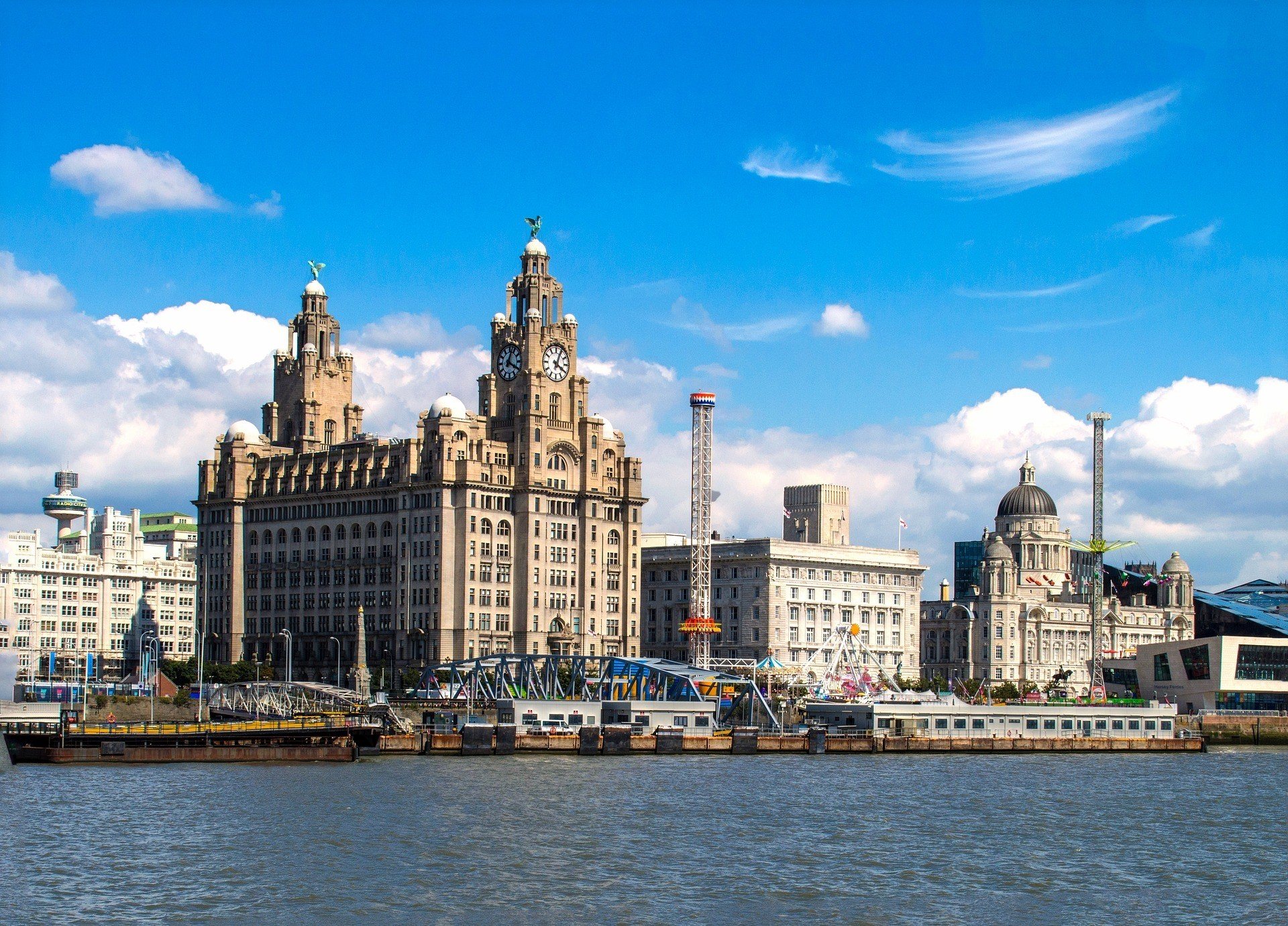 Liverpool is only a 35 minute drive away or a quick stop on the train, and it's quickly becoming one of the UKs most bustling cities. Home of The Beatles, it is recognised by the Guinness World Records as the World Capital City of Pop.
It's also home to one of the most iconic football teams in the world, Liverpool FC. There are plenty of things to do in Liverpool to make a day trip special. Such as visiting the iconic Tate Museum and marveling at modern art, or learning about its history of pop music at the Museum of Popular Music.
Whatever you decide to do in Liverpool, it's definitely worth a visit if you have time.
Entrance: Free
Hours: 24 Hrs
Address: Liverpool UK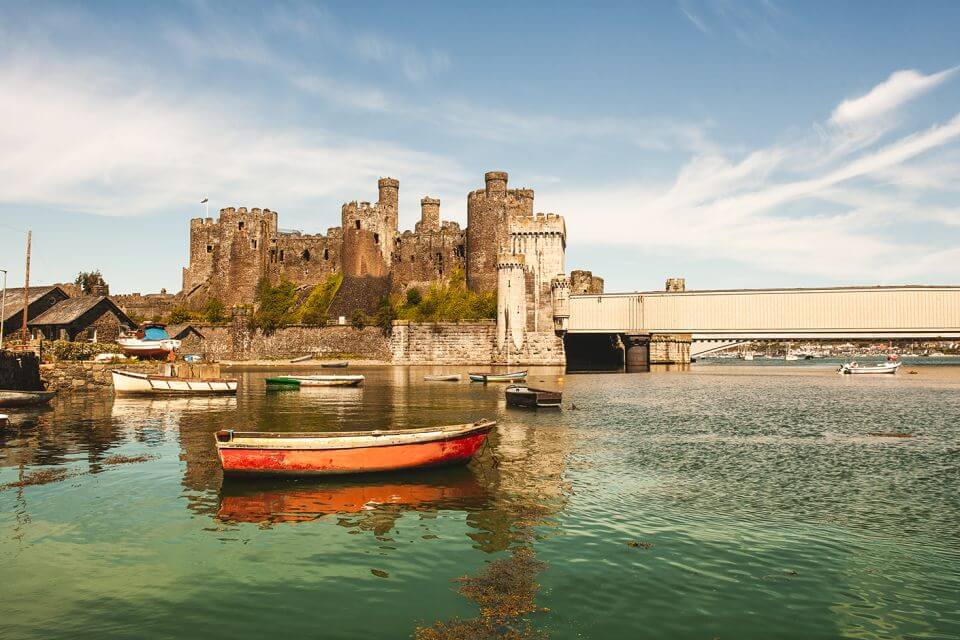 Chester is located in the perfect place for a day trip to North Wales. North Wales is home to some of the most stunning scenery in all of Britain, including the iconic Snowdonia National Park. Here you can hike to the top of Mount Snowdon, the highest mountain in Wales, or in the winter, enjoy some spectacular skiing.
Make sure to bring good shoes! Or explore the castles of Conwy and Caernarfon. Take a ride on the Snowdon Mountain Railway, the only narrow gauge rack and pinion railway in Britain.
There is so much to see and do in North Wales, and it is only a short drive from Chester. If you have only a short time, opt for a tour to take you around the sites. If you do have more than a day to spare during your visit, be sure to book yourself a hotel in Snowdonia and spend a couple days relaxing amongst the rolling hills.
Entrance: Tours cost $73.09 USD
Hours: 9.30 AM – 7.30 PM
Address: Departs Chester Station, City Rd, Chester CH1 3NS, UK
18. Catch a show at Story House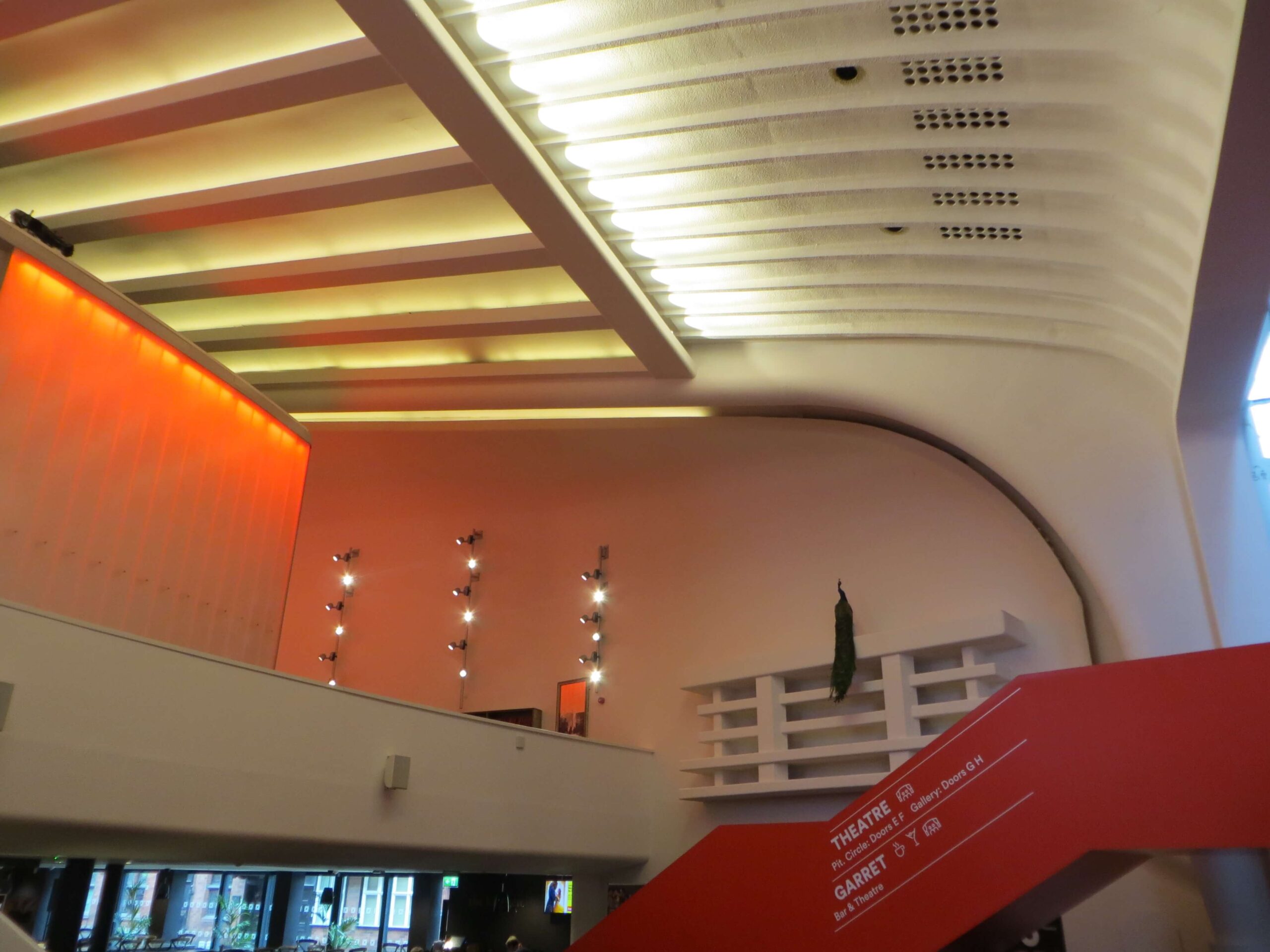 For a night out with a special someone I can't recommend Story House enough, it's a lovely little theatre in the city center with a truly romantic atmosphere.
Whether you enjoy a play, musical or just want to see a good film, this place has it all. I've never had a bad experience here, the staff is always so polite and helpful and there's a lovely cafe area to relax in before or after the show.
Keep in mind, if you want to catch a show whilst you're here then I highly recommend checking their website in advance as they do frequently sell out, particularly for well-known shows.
Entrance: Prices vary
Hours: Shows start at different times, check time table
Address: Hunter St, Chester CH1 2AR, United Kingdom
19. Discover multiple cities at Cruise Nightclub
Now, now, now for those of you traveling solo or just looking for a good night out, you can't go wrong with a night at Cruise. This popular nightclub has six different areas that are inspired by cities around the globe that are known for their incredible nightlife!
Explore Bangkok, Manhattan, and Ibiza all in one night without leaving the UK. With world-renowned DJs, a huge dance floor, and multiple bars, you're guaranteed to have a night you'll never forget.
Entrance: Price varies
Hours: 10 PM – 3:30 AM Monday, Friday, Saturday
Address: 4 St John St, Chester CH1 1DA, United Kingdom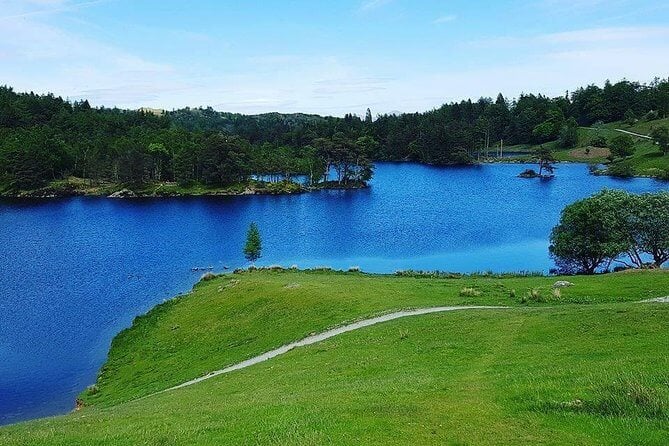 If you're looking to explore more of rural England during your time in Chester, one of the best things to do in Chester is take a day trip to the Lake District. Just a few hours north of Chester, you can find this beautiful rural landscape dotted with, as you might expect, lakes.
Stroll down the cobbled streets of quaint villages, visit Beatrix Potters home, or swim in one of the UK's largest lakes. There's plenty of places to visit in the Lake District to fill a day.
If you don't have a car, or a lot of time in the UK, then a day tour from Chester is the perfect way to see the Lake District.
Entrance: $63.18 USD
Hours: 8.45 AM
Address: Meeting point at Chester Station, City Rd, Chester CH1 3NS, UK
Where to Stay in Chester
Chester is a relatively small city making it easy to get around and see everything regardless of where you choose to stay. If you want to be in the heart of the action, then I recommend staying near the city center inside the city walls.
However, if you want a more relaxed stay, there are plenty of hotels located outside of the city center as well with just a 20-minute walk to the main attractions.
Best Hostel in Chester – The Bunkroom
Chester doesn't have too many options when it comes to hostels, however, the bunkhouse is a great place to stay for budget travelers. This hostel is located in the city center, just a 10-minute walk from the train station. The Bunkroom has everything you need for a comfortable stay including free Wi-Fi, lockers, and a fully equipped kitchen. There are also plenty of common areas where you can socialize with other guests.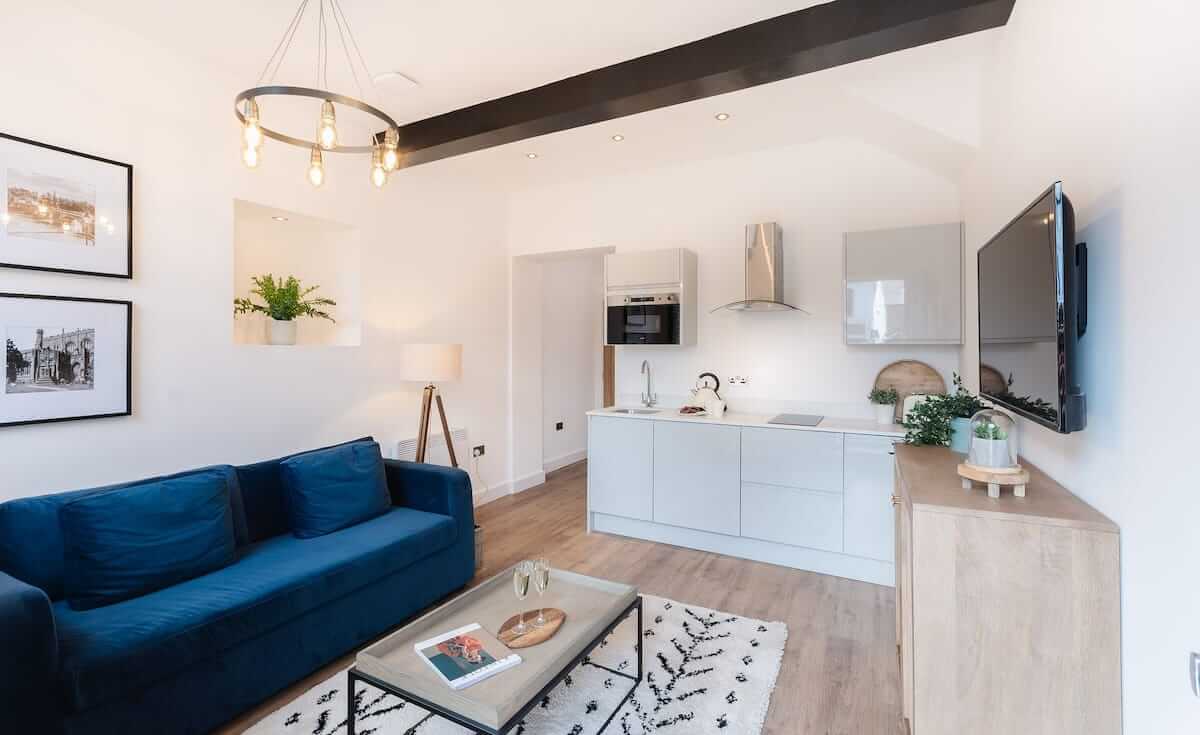 This one-bedroom apartment is perfect for your stay in Chester. Cute, cozy, and the best part is the location! Located on Grosvenor street right next to the action you will have an incredible view of the city and be within walking distance of everything. The apartment is also very spacious, and bright and comes with all the amenities you need for a comfortable stay.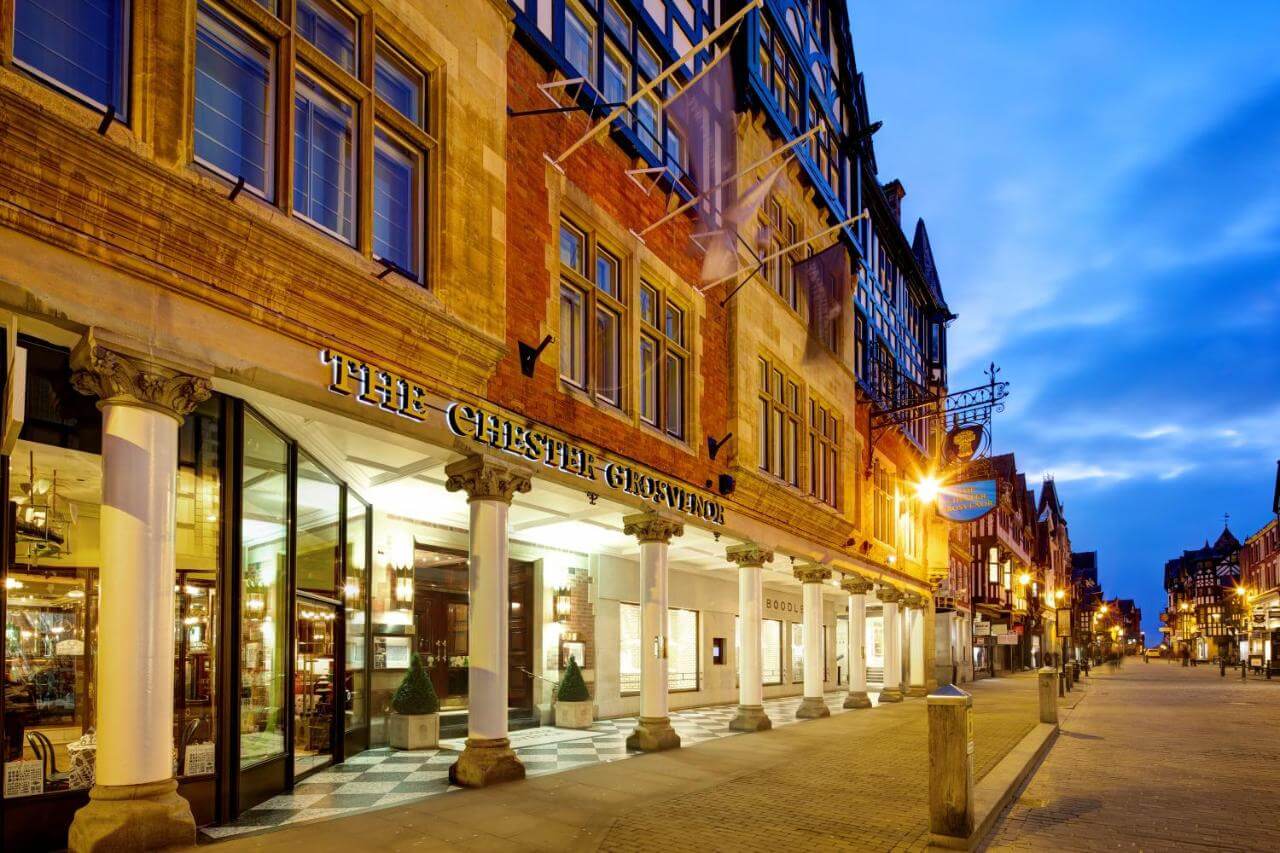 The Chester Grosvenor is a luxury five-star hotel located in the heart of Chester. This hotel is the perfect base for exploring the city with its central location. The hotel is definitely a splurge but you won't get better in Chester. What is better after a long day of exploring than coming back home to a cozy hotel with top-of-the-line spa services? You will be relaxed all day and night here.
Some Additional Tips for Visiting Chester
Before you go running off to Chester, I have just a few more words of advice for you.
Invest in travel insurance! You never know what may happen on the road.
Be careful wandering around at night. Chester is generally a safe city, but like any other place, there are always areas to be aware of. Be mindful when walking around at night and stick to well-lit areas.
Wear sturdy shoes. Chester is a historic city, so you will want to dress accordingly. Many of the attractions are within walking distance of each other, so comfortable shoes are a must!
Check out the Visitors Center. You can find really cheap tours and get advice for unmissable attractions. It is definitely worth checking out the Visitors center when you get there to get maps and coupons.
Bring a good water bottle with you and avoid buying single-use plastic ones!
Don't forget your travel insurance for Chester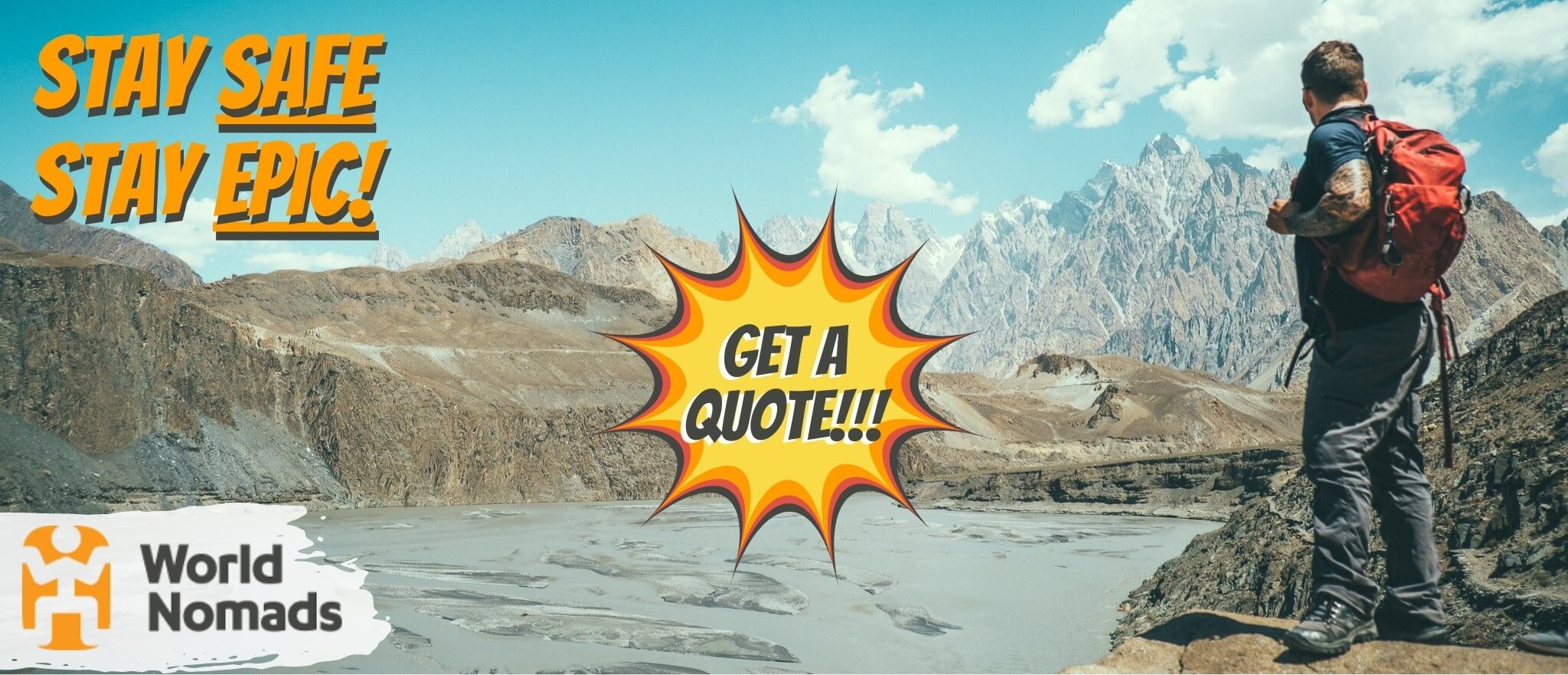 World Nomads' mission is to support and encourage travellers to explore their boundaries. They offer simple & flexible travel insurance, and safety advice to help you travel confidently.
They've been doing it since 2002 – protecting, connecting, and inspiring independent travellers just like you.
Get a quote below or read our in-depth review!
Final Thoughts on Things to Do In Chester
Chester is a beautiful, historic city that should definitely be on your list of places to visit in the UK. With its convenient location, there is plenty of things to do in Chester, whether you are staying for a day or a week.
Strolling through the quaint streets, you will feel as though you have been transported back in time. The city center is small enough to explore on foot and there are plenty of cafes and pubs to stop in for a break.
You will find yourself romanticizing your life away as you explore all that Chester has to offer… at least I did!
---
Bye for now, but not forever!
If you want MORE top-tier Broke Backpacker content like this, then sign up for our weekly newsletter below to get the latest and greatest!
And for transparency's sake, please know that some of the links in our content are affiliate links. That means that if you book your accommodation, buy your gear, or sort your insurance through our link, we earn a small commission (at no extra cost to you). That said, we only link to the gear we trust and never recommend services we don't believe are up to scratch. Again, thank you!