The beautiful county of Norfolk is a nature lover's dream. The county has miles of pristine coastline, and rolling countryside hills, and borders the lush Thetford Forest Park. Not only does it offer great beaches and a somewhat drier climate, but it also has some quaint villages and an old-world vibe.
If you're looking for charming, rural England escapes, Norfolk offers everything you could want and more. In fact, there are so many things to do in Norfolk that narrowing down what to do is your biggest challenge.
There's much history to uncover here, with huge, grand estates, fascinating museums, and iconic castles. The FOMO potential here is high, so that's why I prepared this list of the best attractions in Norfolk to you can make planning your trip a little easier.

Unlock Our GREATEST Travel Secrets!
Sign up for our newsletter and get the best travel tips delivered right to your inbox.
The Top Things to do in Norfolk
Backpacking the UK and don't have much time? These are the most unmissable things to do in Norfolk to add to your itinerary.
The beating heart of the county of Norfolk is the city of Norwich. This city may be relatively small in size, but it packs quite a punch in terms of attractions and things to do in Norfolk. Head out on foot to discover it all – it's one of the more popular things to do in Norfolk.
The city has a vibrant history reaching back 2000 years that includes a host of famous names like William the Conqueror and Admiral Nelson.
The city's story is crammed with tales of persecution, revolt, refugees, and more. Don't forget beer! Norwich is also known as the City of Beer, so try some!
Entrance: $31.82
Hours: Tour times vary
Address: 25 Ferry Lane, Southampton
2. Explore the Queen's Country Retreat at Sandringham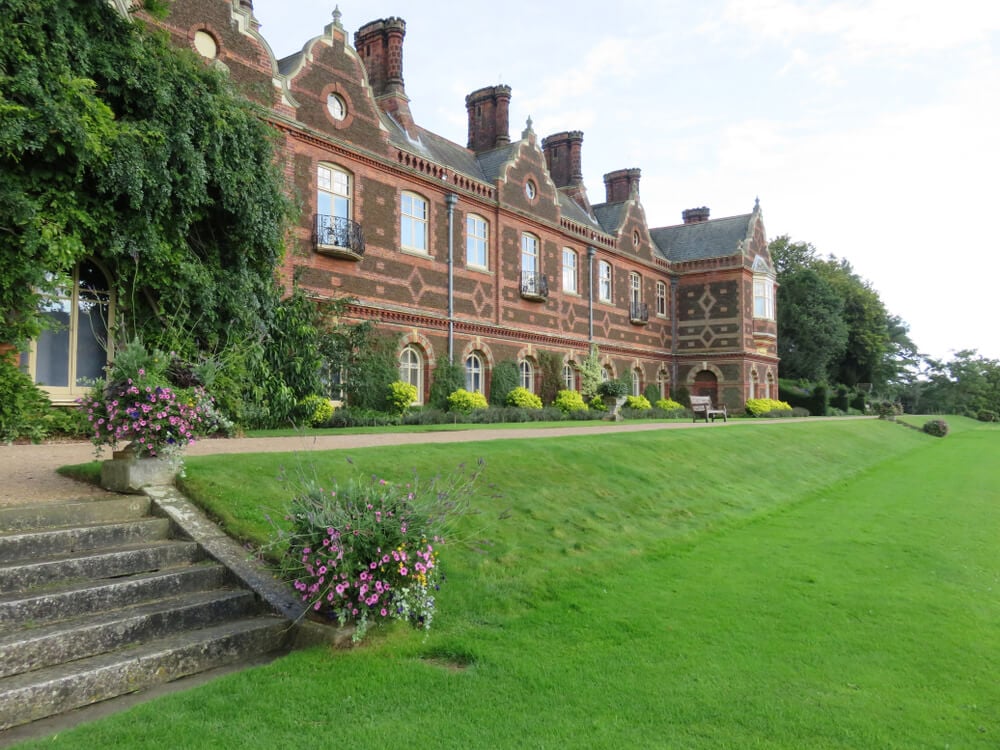 Since 1862, Sandringham Estate has been the private home of four generations of British Monarchs, and it's the Queen's beloved country retreat.
The large manor house lies on a sprawling 2000-acre estate with landscaped gardens, woodlands, and parkland, and is a popular attraction in Norfolk.
Explore the Royal Parklands on foot or by bicycle. There are two marked trails as well as various unmarked trails. Also on the estate is the St. Mary Magdalene Church which is open to visitors.
Entrance: Adults – $27, children (under 17) – free
Hours: 10:00 to 16:00 (House and Gardens, Saturday to Thursday)
Address: Sandringham Estate, PE35 6EN
Harbors are great places to hang out and see the various vessels, from fishing boats to larger, more specialized craft. It's nice to walk along the quays, but it's even better to cruise the harbor to get a closer appreciation of the boats you pass.
Lowestoft is a busy harbor used by organizations like Border Force and CEFAS (Center for Environment, Fisheries, and Aquaculture), so you'll see some pretty cool boats here. In addition, a cruise through the harbor will take you past some incredible wrecks.
Entrance: $23
Hours: Tours times vary
Address: RNLI Shop, South Pier, Lowestoft
4. Shop for Treats and Trinkets at Norwich Market
Visit the Norwich Market, an outdoor market with over 200 stalls located in central Norwich. It's one of the country's largest and oldest outdoor markets and is open Monday to Saturday, with a handful of stalls trading on Sundays.
While you browse for clothing, jewelry, craft, gifts, and toys, there are various food options to sample – cheese, pastries, and ice cream. Stop by Mr. Toby's for independent beers to accompany your fish-and-chip lunch or sandwich.
Entrance: N/A
Hours: 10:00 to 19:00 (Tuesday, Thursday, Saturday), 8:00 to 17:00 (Wednesday, Friday, Monday)
Address: 1 Market Place
Scroby Sands is a unique sandbank off the coast of Norfolk near Great Yarmouth. It's also known for its offshore wind farm – when seen from Great Yarmouth, it appears as a string of turbines rising from the sea.
There's a visitor center where you can learn more about the wind farm and plenty of options for sightseeing boat trips through the harbor and out to sea where you'll likely see seals sunning themselves on the shore. Visiting here is one of the most fun things to do in Norfolk with the kids.
Entrance: $57
Hours: Tour times vary
Address: RNLI Shop, South Pier, Lowestoft
6. Enjoy a Fun Family Day Out at Pensthorpe
Families visiting Norfolk should take a turn past Pensthorpe – an outdoor attraction where you can explore magical gardens, head along the trails through the reserve, and see incredible birdlife.
In addition to the beautiful nature reserve bursting with fauna and flora, there are lovely gardens to visit and four distinct areas to explore. These include a glade sculpture garden, a wildlife-welcoming garden, manicured spaces, and lush settings.
There's an indoor and outdoor play area for the little ones to have loads of fun climbing, splashing, swinging, and sliding.
Entrance: Adults – $16, children (3-16) – $15
Hours: 10:00 to 17:00 (from July to October), 10:00 to 16:00 (from October to January)
Address: Pensthorpe Road, Fakenham
Small Pack Problems? 😉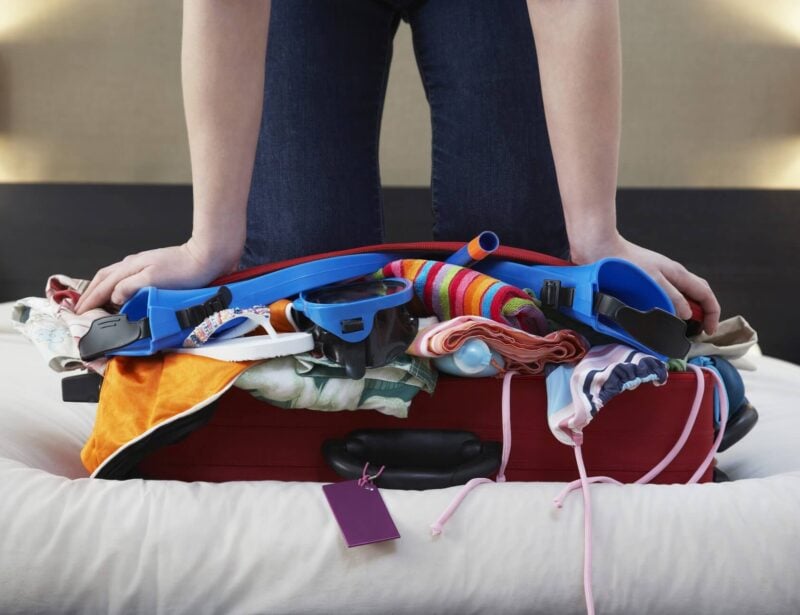 My missus travels with all her clothes in ziplock bags: don't be like my missus. UP YOUR PACKING GAME!
Packing cubes for the globetrotters and compression sacks for the real adventurers – these babies are a traveller's best kept secret. They organise yo' packing and minimise its volume too so you can pack MORE.
Or, y'know… you can stick to ziplock bags.
View Our Fave Cubes
Or Check Out the Sacks!
7. Explore a Jacobean house and estate at Blickling Hall
Blickling Estate is a breathtakingly beautiful Jacobean mansion surrounded by magnificent gardens – not for nothing is it one of the top attractions in Norfolk.
Explore the grand house and uncover its history. The rooms are impeccably preserved and house many great works of art and original objects. Outdoors, visit the Orangery, topiaries, the walled garden, or stroll on The Acre. There are two secret tunnels in the gardens, which are a hit with the little ones.
Surrounding the house and gardens lie over 4600 acres of woodland, parkland, and farmland. There's so much to explore that it's best to reserve a full day to enjoy it all.
Entrance: Adults – $16.50, children – $8
Hours: House – 12:00 to 16:00, Gardens – 10:00 to 17:00, Park – dawn to dusk
Address: Blickling Road, Aylsham
Norfolk's north coast is where you'll find Wells-next-the-Sea – a lovely coastal town that offers wide sandy beaches fringed by pinewoods, a bustling harbor, and warm and welcoming locals.
The quay and harbor are where all the action happens in this quaint town. Visit the shops, grab the freshest fish lunch, do some crabbing, or take a harbor tour.
There are many options for boat trips, some in historic boats, to see the town and beaches from a different perspective. But why opt for any boat when you can take a retired RLNI lifeboat? This is certainly one of the most unique things to do in Norfolk.
Entrance: $35
Hours: Tour times vary
Address: 2 E Quay
9. Head Down a Neolithic Flint Mine at Grime's Graves
Outside the town of Thetford, you'll find the curious grassy landscape dotted with over 400 pits resembling a golf ball's pockmarked surface. These divots are, in fact, flint mines that date back 5000 years.
Explore this fascinating history in the small exhibition area. You can even head down into an excavated shaft to see the flint below the ground. The shaft goes down about 30 feet and is unsuitable for children under 7.
This area is also a habitat for rare plants and animals, making it a Site of Special Scientific Interest.
Entrance: Adults – $8, children (5-17) – $5
Hours: 10:00 to 17:00
Address: Lynford, Thetford
10. Discover Norwich Castle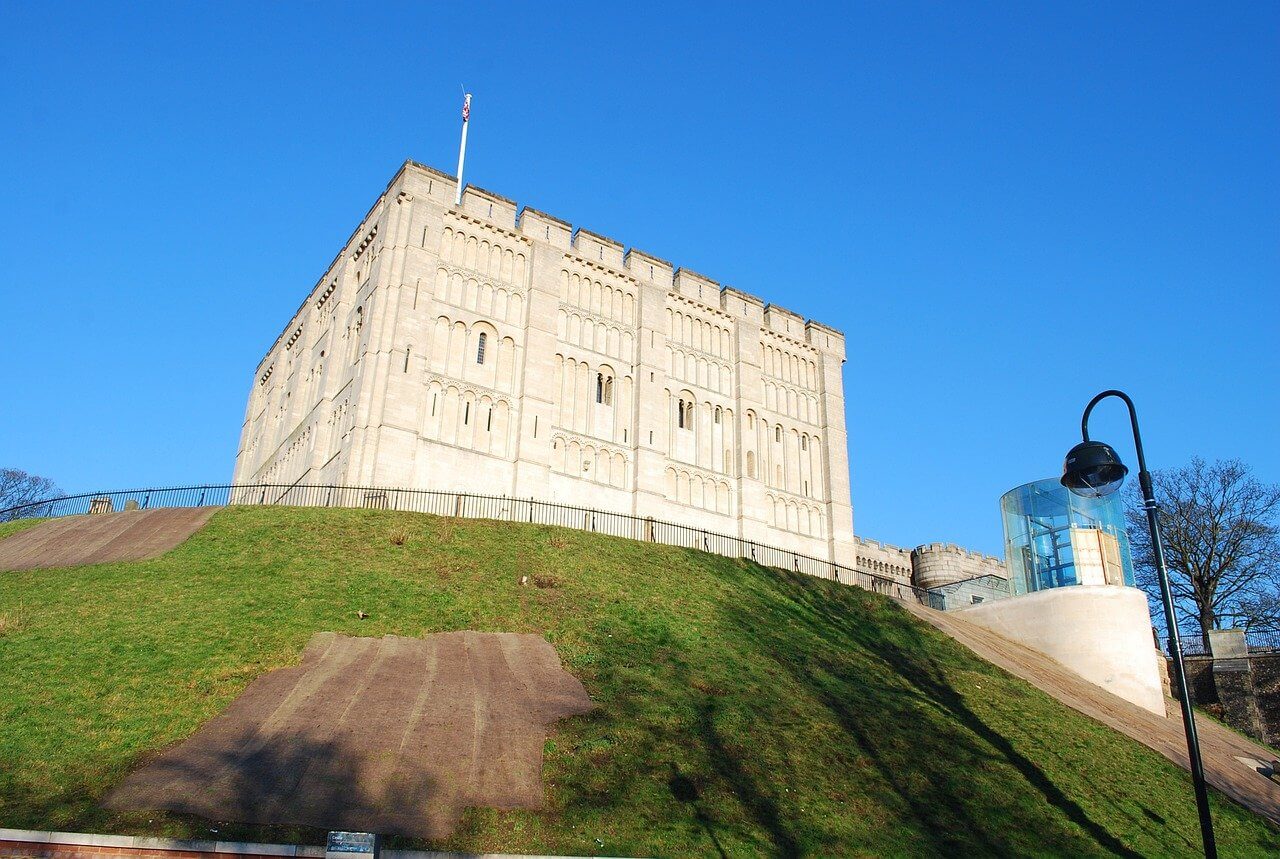 Certainly, one of the most popular things to do in Norfolk is to visit Norwich Castle – the medieval royal fortification in the city's heart. This is one of the most iconic castles in the UK and should certainly not be missed off your itinerary! 
The 900-year-old Castle is currently undergoing restoration, so certain areas might be inaccessible to the public, but the large gallery complex remains open. Here, you can explore history through the many exhibits ranging from the Celtic rebellion against the Romans to natural history and even decorative arts through the ages.
Other fascinating exhibits include a small collection dedicated to ancient Egypt and a rich archive detailing the 300-year history of the Royal Norfolk Regiment.
Entrance: Adult – $8, children (4 – 18) – $7, children (under 4) – free
Hours: 10:00 to 17:00 (Monday to Saturday), 13:00 to 17:00 (Sunday)
Address: Castle Hill, Norwich
Is This the Best Daypack EVER???
11. Watch the Sunset at Cromer Pier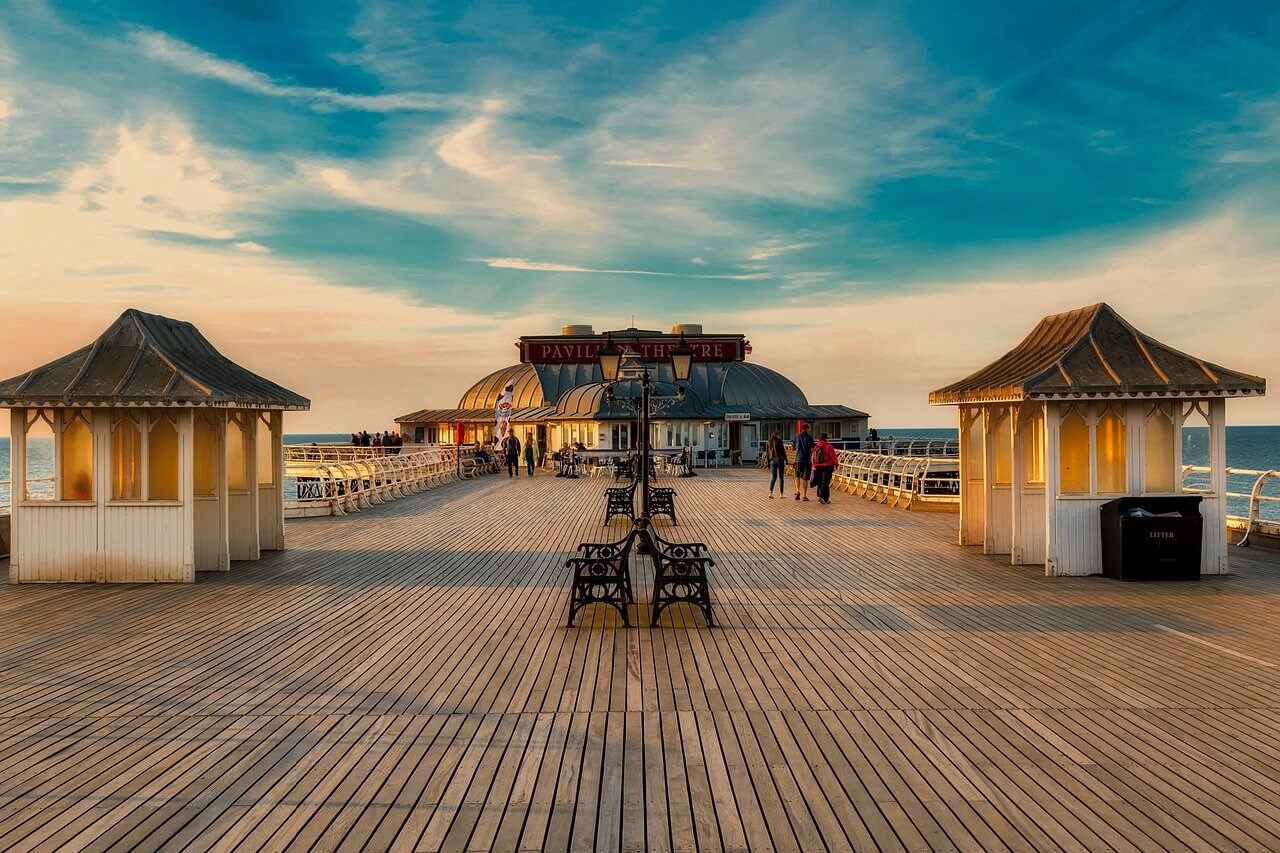 Visit the traditional Victorian pier at Cromer Pier. It's 151 meters long and home to one of only five end-of-pier theatres in the UK. If it's a fun family outing you're seeking, then a full day here is just the thing.
Spend a fun morning taking advantage of some of the best crab fishing in Norfolk. Take in a performance of The Cromer Pier Show in the afternoon. And then grab a bite to eat at the Tides Restaurant with its epic coastline views as the sun sets.
Entrance: N/A
Hours: 10:00 to 16:00 (Sunday to Thursday), 10:00 to 22:00 (Friday and Saturday)
Address: Cromer Pier, Cromer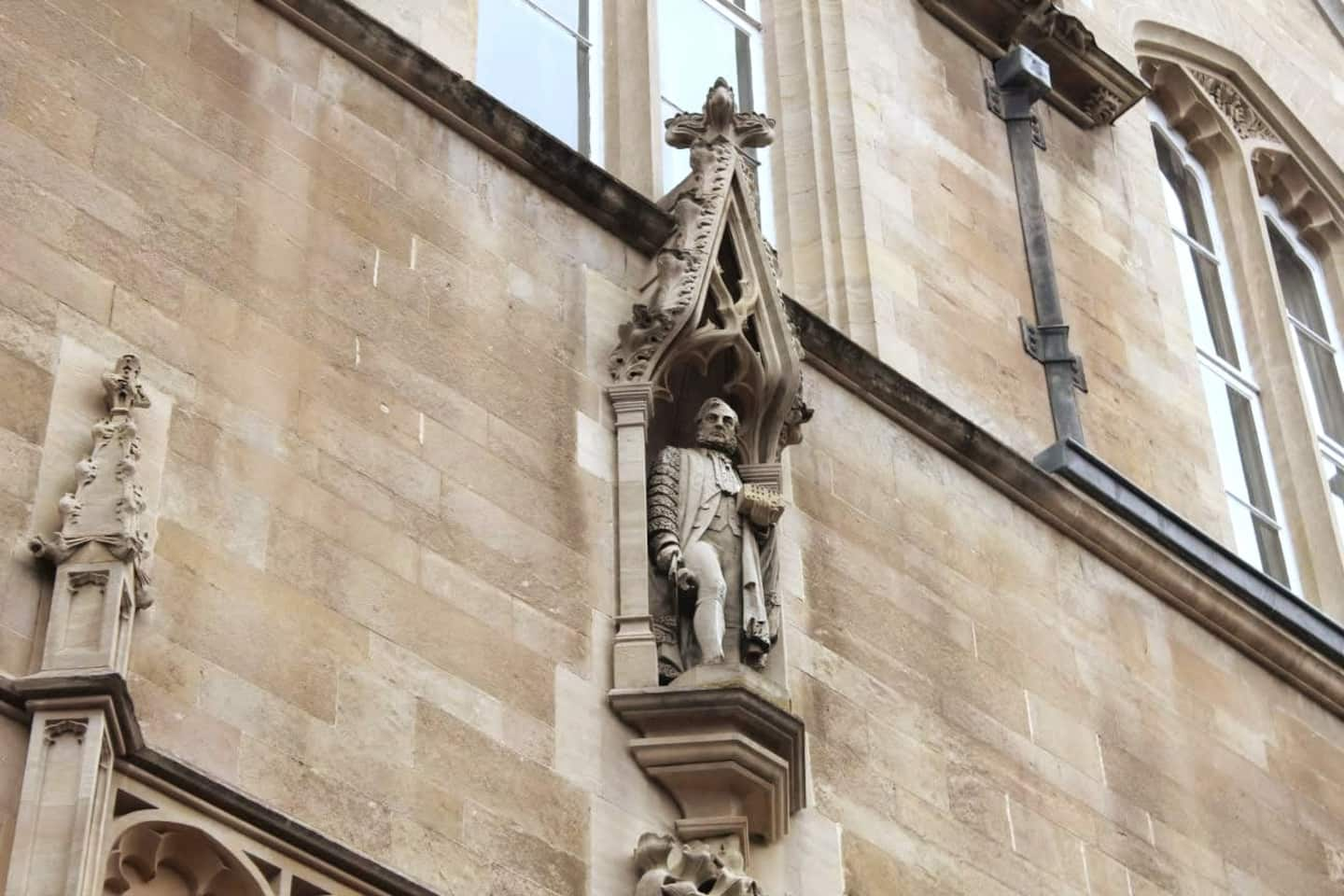 One of Norfolk's top day trips is a visit to the idyllic university town of Cambridge. Visit the famous university and its various colleges, particularly the gothic chapel at Kings College, stroll past historic sites and down cobbled streets, and stop in at the historic Eagle Pub for a drink.
The town oozes charm and history in equal measure, and the best way to appreciate it all is on foot. You'll find there are many attractions in Cambridge worth checking out, but honestly, the architecture and the scenery are enough to leave a lasting memory.
This scenic town is one to capture – ensure your camera is charged for this one!
Entrance: $25.50
Hours: Tour times vary
Address: Cambridgeshire
13. Soak Up the Outdoors at Gooderstone Water Gardens
When the weather's good, one of the top things to do in Norfolk is to visit the Gooderstone Water Gardens. This 6-and-a-half acre water garden has a stream, four ponds, and beautiful waterways spanned by thirteen bridges.
As you'd expect, there are plenty of plants to be seen – bamboos, sedges, and wildflowers – that attract wildlife in the form of insects and birds for you to see.
This is a perfectly tranquil setting for all to enjoy, but bird lovers especially will delight in the sightings they can enjoy from the bird hide.
Entrance: Adults – $9, children (0-16) – free with an adult
Hours: 10:30 to 17:00
Address: The Street, Gooderstone, King's Lynn
14. See Superb Artworks at Sainsbury Centre
The Sainsbury Centre is an important center of art and one of the country's most prominent university art galleries. The center's permanent collection not only includes locally assembled works, but 1400 global items, some dating back as much as 5000 years.
Alongside this remarkable collection, frequent touring exhibitions of exceptional quality are hosted here.
On certain Sundays, the center hosts free creative sessions for families. The sessions invite you to draw, explore, and look with a different featured artist theme every month.
Entrance: Free
Hours: 9:00 to 18:00 (Tuesday to Friday), 10:00 to 17:00 (Saturday and Sunday)
Address: University of East Anglia, Norfolk Road, Norwich
Travel with peace of mind. Travel WITH a security belt.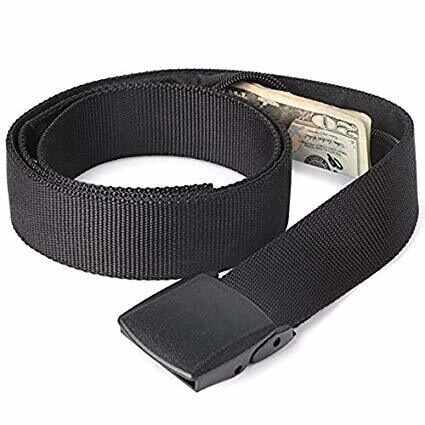 Get your cash stashed with this awesome Pacsafe money belt. It will keep your valuables safe no matter where you go.
It looks exactly like a normal belt except for a SECRET interior pocket perfectly designed to hide a wad of cash or a passport copy. Never get caught with your pants down again! (Unless you want to.)
Hide Yo' Money!
15. Walk Along the Norfolk Coast Path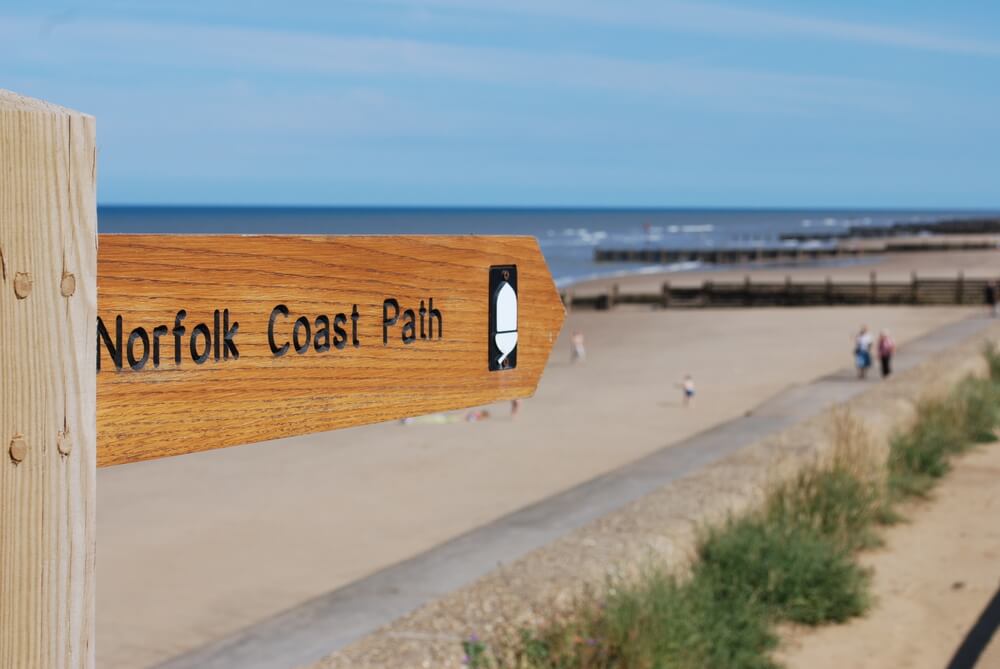 This scenic path links Hunstanton with Sea Palling along the Norfolk coast. For the most part, the walking trail runs through some spectacular scenery in an Area of Outstanding Natural Beauty in the East Anglian countryside.
As you progress along the route, you'll see areas rich in wildlife – enormous flocks of geese, seals, and much more, so keep your eyes peeled. You'll pass diverse settings, from salt marshes, sandy beaches, and pine woodlands, to sandy cliffs and pretty villages.
Entrance: free
Hours: 24 hours
Address: North Norfolk
16. Feel Like a Kid again at Wroxham Miniature Worlds
Explore the world of scale models, model railways, and slot car displays – the largest of its kind in the UK. Wroxham Miniature Worlds covers 10,000 square feet and is packed with incredible models and layouts. This is one of the more unique attractions in Norfolk.
Children of all ages will get a thrill from seeing a whole city made from Lego bricks, model boat displays, train simulators, and interactive flight simulators. This much fun is bound to work up an appetite, so there's a café to visit to refuel with a sandwich or a pastry and a coffee.
Entrance: Adults – $14, children (5 – 15) – $10, children (under 5) – free
Hours: 10:00 to 16:30 (Wednesday to Sunday)
Address: Station Business Park, Horning Road W, Hoveton
17. Visit the Famous Norfolk Lavender Fields
Few things are as beautiful as fields of lavender in bloom, and even fewer things smell as good. Visit this fragrant attraction in Norfolk for a heavenly-scented day at England's premier lavender farm.
While the flowers bloom in the summer, there's plenty to do here all year round. Book a guided tour and learn all about how lavender is grown, harvested, and distilled to produce oil for perfumes and toiletries.
Learn how to grow and care for your own lavender at home. Stop in at The Lavender Lounge, tearoom, and restaurant.
Entrance: N/A
Hours: 10:00 to 16:00
Address: Caley Mill, Lynn Road, Heacham
18. Take a Trip on the North Norfolk Railway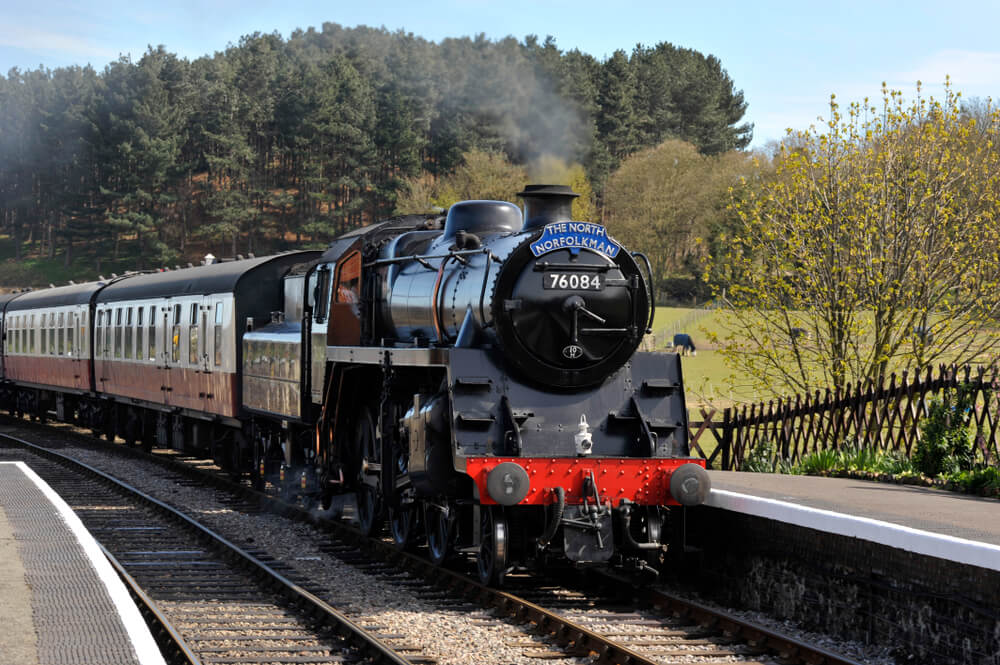 A fun thing to do in Norfolk and a great way to see the lovely landscape is to take a trip on a historic steam train or heritage diesel train.
The North Norfolk Railway, also known as the Poppy Line, takes an 11-mile round trip from Sheringham to Holt. This fun trip runs through some of Norfolk's most exquisite coastal scenery.
You can also opt to enjoy a Sunday Lunch or a romantic dinner experience aboard The North Norfolk man dining train for something truly memorable.
Entrance: Ticket and event prices vary
Hours: 9:45 to 17:00
Address: Sheringham Station, Station Approach, Sheringham
Forget boring accommodation… book yourself an EPIC STAY!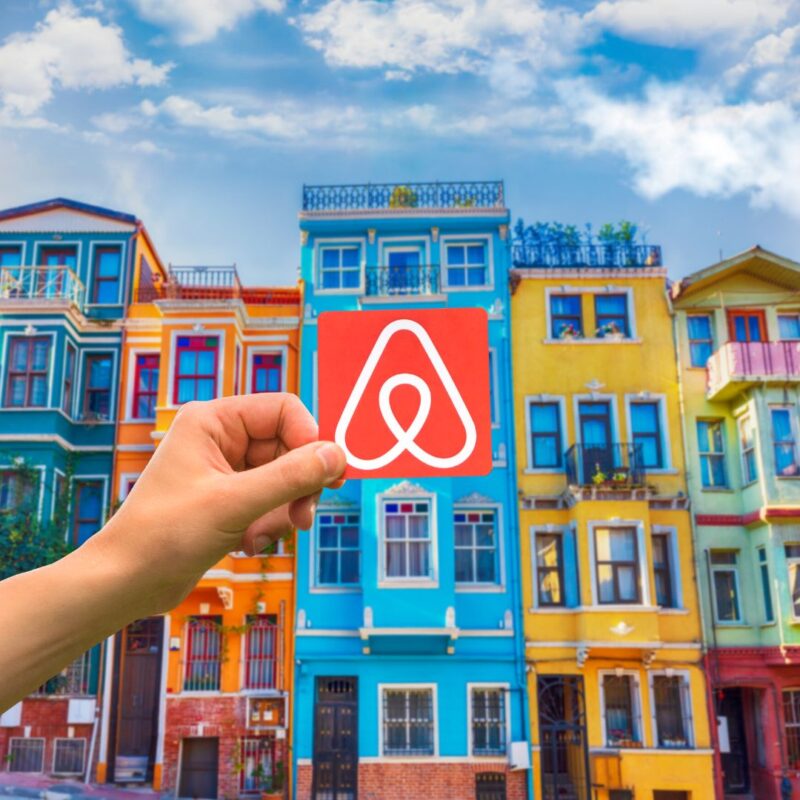 Why stay in a naff hotel when you can stay in a cosy, stylish local house instead? And for half the money too!
Stay somewhere EPIC and save your hard-earned dollars — from houses to barns to castles and caves, there is an Airbnb for every occasion!
Book an EPIC Stay
19. Hit the Beach at Gorleston-on-Sea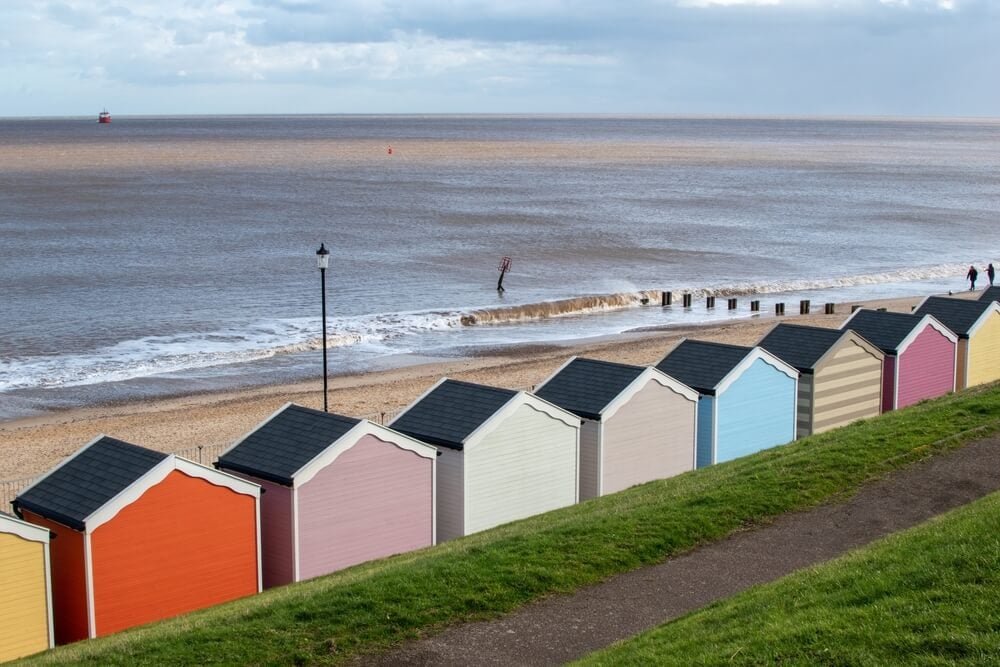 Just south of Great Yarmouth lies a large bay with stretches of sandy beaches. Gorleston-on-Sea is regularly voted as one of the best beaches in the UK and is a great way to spend a sunny day in Norfolk.
There's more to do than just bask in the sun, though. Try your hand at windsurfing, surfing, or body-boarding, stroll along the promenade, or grab a bite to eat at one of the many restaurants and eateries.
Gorleston-on-Sea also has no shortage of things to do with kids in Norfolk.
Entrance: free
Hours: 24 hours
Address: Gorleston-on-Sea, Great Yarmouth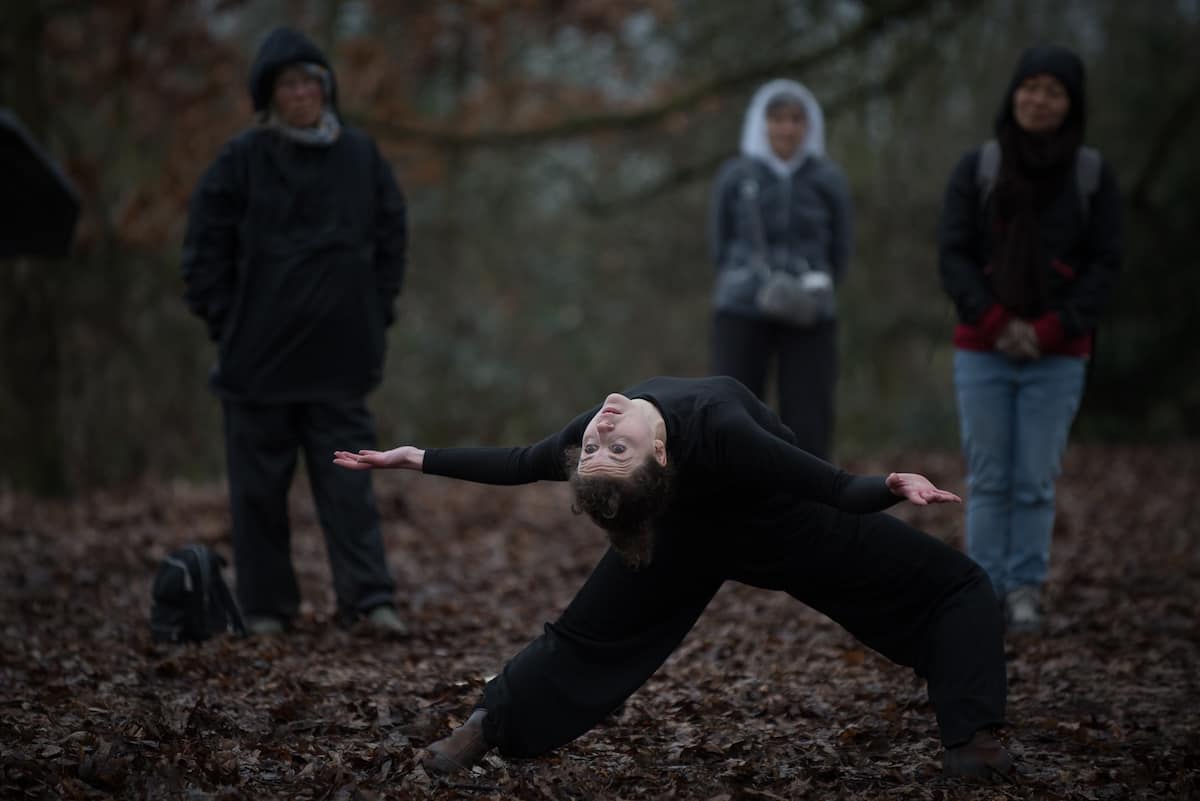 Now, for something completely different. One of the region's hidden gems and an arty thing to do in Norfolk is to visit a wild, private garden near the Norfolk Broads. You'll be free to explore while being led by a contemporary dancer.
These dances are part of an earth-wide movement of professional women dancers called 'Sanctuary on the Fault Line.' The underlying philosophy behind these performances is that dance, like women, needs to be set free into the world.
It's a truly unique experience to have.
Entrance: $29
Hours: Times vary
Address: Norfolk Broads.
21. Explore Military Exhibits at Muckleburgh Military Collection
Situated on a former military camp at Weybourne, The Muckleburgh Collection is one Norfolk attraction that will thrill military enthusiasts and history buffs alike.
In fact, even if you're neither of those things, it's definitely one to check out when you're in Norfolk.
The Collection is the finest private museum of military memorabilia in the UK; tanks, guns, weapons, and vehicles. Bringing to life the sacrifice and heroic actions of ordinary men and women, this collection is fascinating and poignant.
Entrance: Adults – $14, children (4-16) – $9, children (under 4) – free
Hours: Open daily between April and October. 10:00 to 17:00
Address: Weybourne, Norfolk
Where to Stay in Norfolk
The beautiful county of Norfolk offers as wide a variety of accommodation choices, from luxury hotels, to unique vacation rentals, to charming bed and breakfasts.
No matter who you are, or what your budget or travel style, you're sure to find loads of options to choose from.
Here are some of my top recommendations for where to stay in Norfolk.
Ideal for the solo traveler or couple on a budget, this single room in a peaceful residential home is a perfect spot to return after a full day out exploring the sights. The room has a double bed, drawers, a table and chair, and a bathroom next door. Guests have access to a full shared kitchen. What more could you want?
A stay in the British countryside is always so much more special when you choose to stay in a quaint little cottage. Just a short walk from Weybourne Beach, this renovated stable Airbnb in Norfolk is ideal for a peaceful escape in one of Norfolk's most beautiful settings. The cottage has its own entrance, parking, and courtyard, so it is completely private.
Set in lush gardens, Carrick's at Castle Farm is a stylish guest house that offers guests a peaceful setting to enjoy. The rooms are well equipped with Wi-Fi, private bathrooms, flat-screen TVs, and a seating area. A stay here benefits from the attentive staff, daily Full English/Irish breakfast, and location to nearby activities like hiking, fishing, and cycling.
Some Additional Tips for Visiting Norfolk
Now before you get too excited and start booking flights and accommodation, I have just a few more tips for you before you go…
Try the seafood. If you enjoy fresh seafood, you've come to the right place. Make sure to grab an obligatory fish-and-chips in Great Yarmouth or Wells-next-the-Sea.
Bring good walking shoes as there are plenty of scenic walks to enjoy.
Drive carefully. Getting around Norfolk involves a good deal of country lanes – pretty to look at but tricky to navigate in wet weather and prone to congestion in the busy tourist months of summer.
Winter is a good time to visit. While there are several great beaches to enjoy, don't discard Norfolk as a destination in the winter – there's still plenty to see and enjoy.
Try fresh produce. Norfolk has some of the best farms and fresh produce in the country. Head to local markets and pick up some fresh fruit and veggies.
Don't forget your travel insurance for Norfolk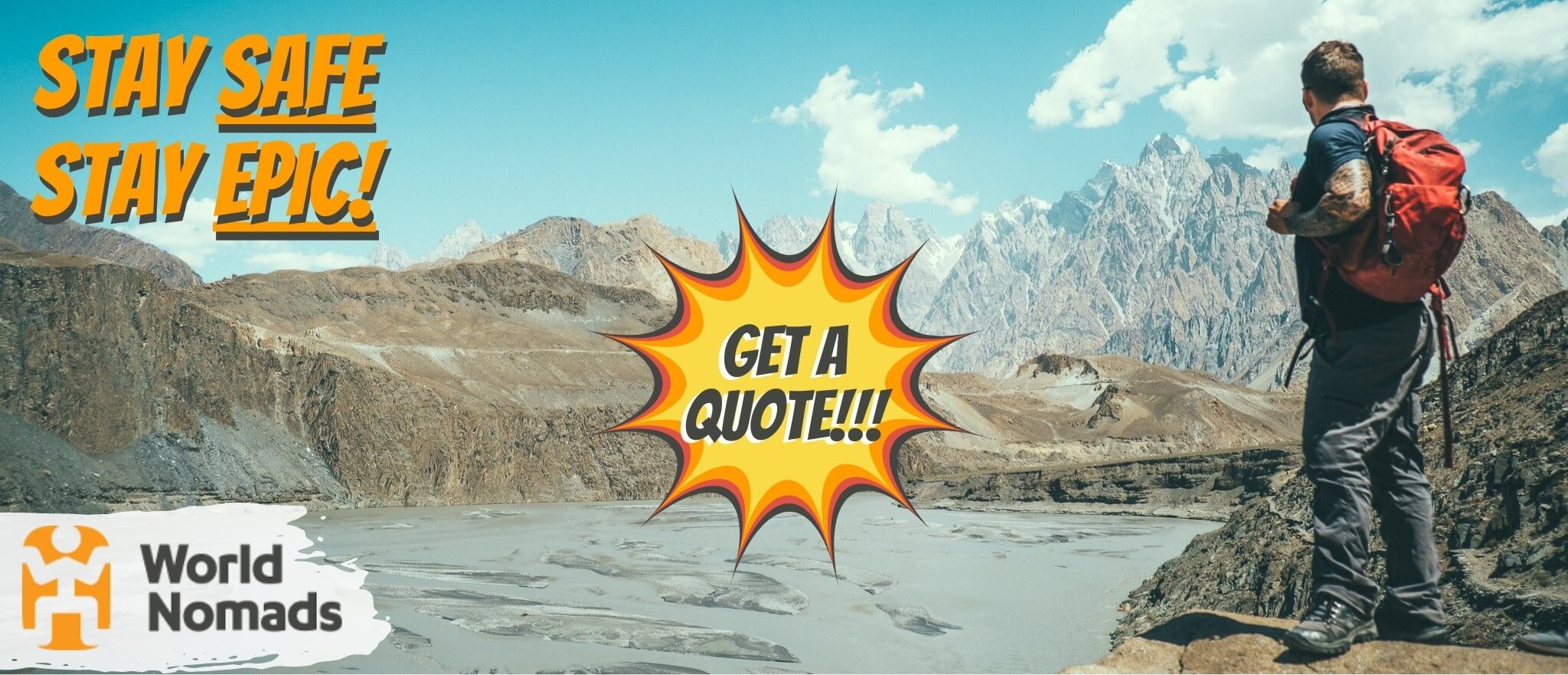 World Nomads' mission is to support and encourage travellers to explore their boundaries. They offer simple & flexible travel insurance, and safety advice to help you travel confidently.
They've been doing it since 2002 – protecting, connecting, and inspiring independent travellers just like you.
Get a quote below or read our in-depth review!
World Nomads provides travel insurance for travelers in over 100 countries. As an affiliate, we receive a fee when you get a quote from World Nomads using this link. We do not represent World Nomads. This is information only and not a recommendation to buy travel insurance.
Final Thoughts on Things to Do in Norfolk
Norfolk's natural beauty offers visitors a true escape from everyday life. Not just in the incredible landscapes but in the laid-back vibe and country feel. Any visit here will have you returning home, replenished and revitalized.
You'll also more than likely be longing to return. The sheer variety of attractions in Norfolk and the experiences are enough to lure you back to see more and explore a little deeper.
I hope this list of the top things to do in Norfolk will come in handy. If you're planning a trip here, you're in for an epic time!
---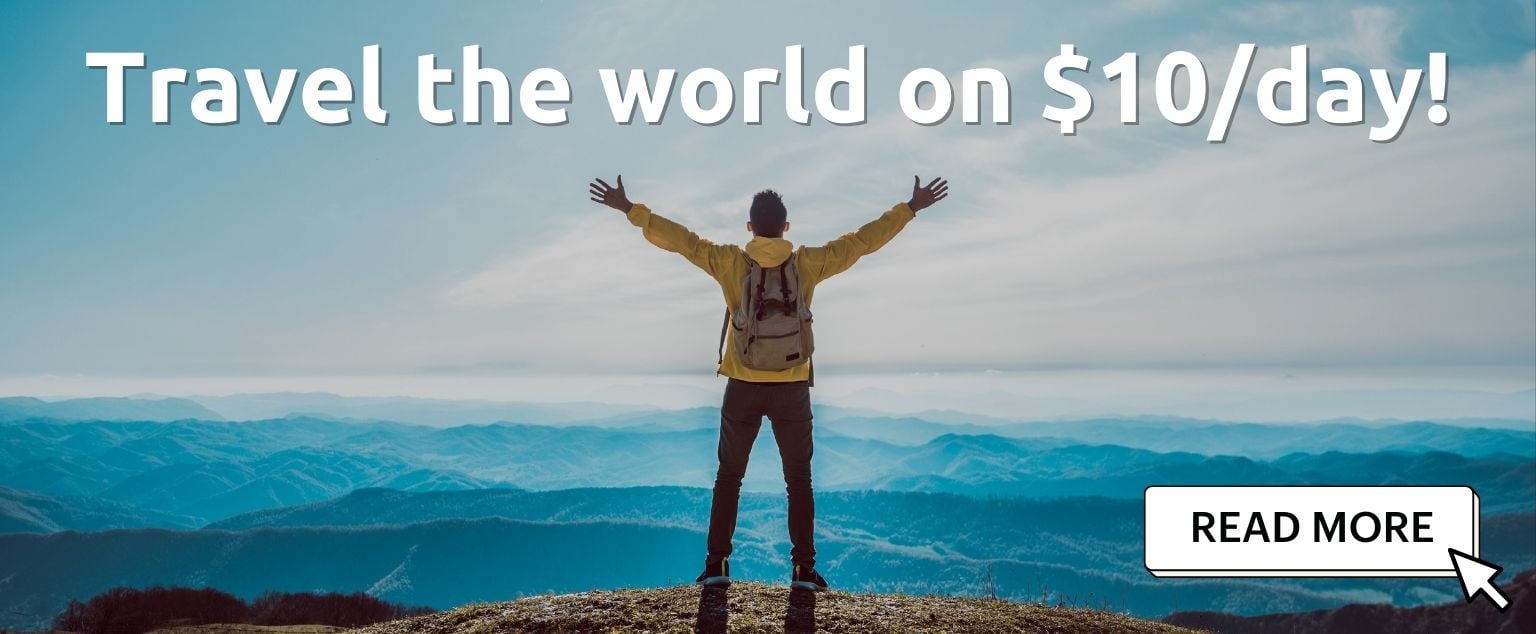 And for transparency's sake, please know that some of the links in our content are affiliate links. That means that if you book your accommodation, buy your gear, or sort your insurance through our link, we earn a small commission (at no extra cost to you). That said, we only link to the gear we trust and never recommend services we don't believe are up to scratch. Again, thank you!