Ahhhh, Indonesia. This spectacular archipelago has stunning nature, generous and kind people, magnificent histories, diverse religions, and delicious cuisine you'll want to write home about. That's not even mentioning the out-of-this-world beaches, or the fact that the country has over 300 ethnicities, 700 spoken dialects, and 17,000 islands to explore! WOW!
Indonesia has some of the highest levels of biodiversity in the world, with rainforests, volcanic activity, and colourful marine spots. It's no wonder the Indonesian national motto is "Unity in Diversity".
Sounds pretty amazing right? It bloody well is. However, it has its fair share of issues. Many of its precious ecosystems are at risk, there's a lot of social inequality, and varying levels of poverty throughout the country. If you're someone who wants to lend a hand to important social and environmental causes, volunteering in Indonesia is a fantastic idea.
These days, finding a worthy cause to lend your time and energy to is as easy as reading this blog post.
Let's get into it!

Do You Want to Travel FOREVER??
Pop your email in below to get a FREE copy of 'How to Travel the World on $10 a Day!'.
Top 3 Volunteer Projects in Indonesia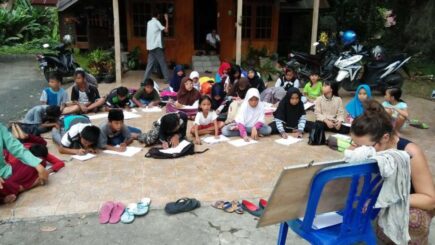 English Teacher
> Opportunity: English teacher
> Location: Palopo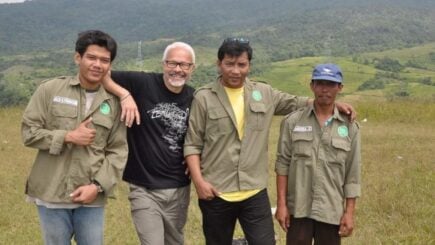 Sumatra Rainforest Conservation
> Opportunity: Tree planting, nursery work, English teaching, forest patrol.
> Location: North Sumatra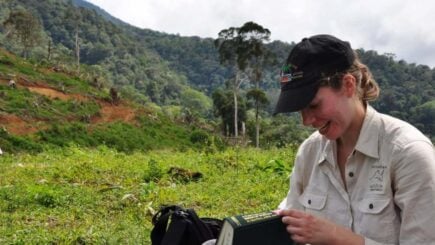 Social Media and Videography support
> Opportunity: Social Media administration, video, and content creation.
> Location: North Sumatra
What You Need to Know about Volunteering in Indonesia
If you're interested in volunteering in Indonesia, you'll find opportunities in education, conservation, wildlife rescue, agriculture, healthcare, and non-profit groups. Projects are severely underfunded by the government, and rely on helpful volunteers like yourself to progress their goals.
So, how do you go about finding the best organisation for you and your interests? This humungous country has so many options on offer!
Ever heard of Worldpackers or Workaway? These online platforms are our favourite way to find volunteer programs and work exchanges all around the world. It's as easy as signing up and enjoying a year-long subscription to a whole bunch of life-changing, mind-expanding, purpose-affirming, and impactful experiences. The cost is super reasonable, and we can even help you out with a handy discount code.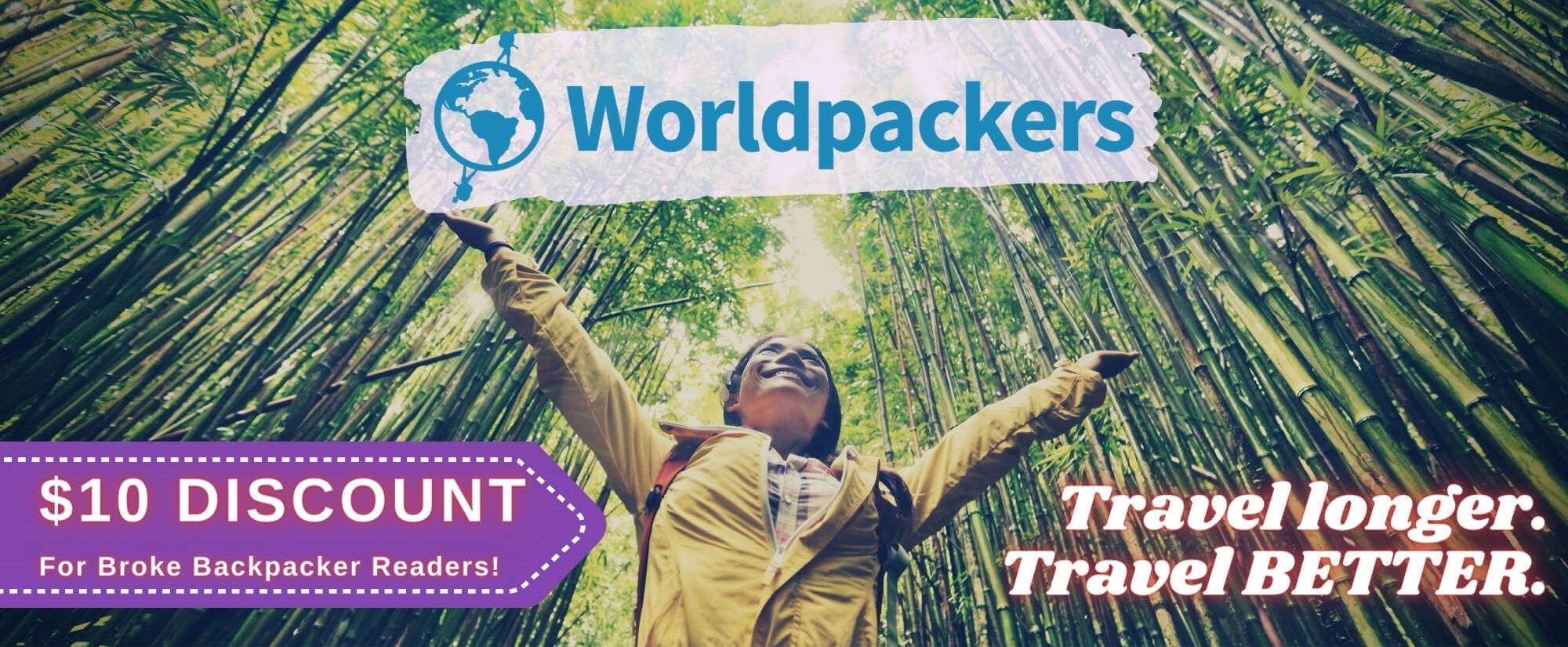 Worldpackers: connecting travellers with meaningful travel experiences.
Why Volunteer in Indonesia
The reason YOU choose to volunteer in Indonesia will be unique to you, and you only.
Here are some of the best reasons to give you even more motivation to get involved!
Learn Indonesian – did you know 198 million people speak Indonesian? That's a lot of people! Whether you find a project in Bali or a remote area of Sumatra, you'll be able to converse with the locals with this handy new skill. Although each community has their own dialect, everyone has an understanding on Bahasa Indonesia (Indonesian).
Authentic experience – Do you really experience a place if you stick to the path most travelled? Let's be real, getting off the tourist trail and volunteering in Indonesia will give you an authentic, unique experience.
Connect with new people – One of the biggest gifts of travel is the people we meet along the way. Volunteering gives you a chance to meet locals, and connect with like-minded travellers.
Give back to the community – Volunteering is a fulfilling and rewarding way to spend your free time, and leave a place better than you found it.
Support important work – Many non profits and social projects don't recieve funding – yep, that means they rely on the generosity of donors and volunteers to continue their work.
Follow your passions – Regardless of your passions, you'll find a volunteer project that aligns with them. It not only feels amazing to follow your passions, but it's even better when you're having an impact.
Explore a beautiful country – Remember what we said about Indonesia's diversity? Whether you're a beach bum, a mountain person or an urban explorer, there's a lot to enjoy.
Before You Volunteer in Indonesia
Let's take a quick detour from the fun parts to talk bureaucracy. Yep, it's the part all of us travellers know all too well and hate to deal with; visa requirements and health stuff. Let's address the elephant in the room.
Visas
To volunteer in Indonesia, you will need to have a 'Social-Cultural' visa. These need to be organised before you travel to Indonesia with the Indonesian embassy in your country.
The Social-Cultural, or B211, visa is valid for 60 days and can be extended once you're in Indonesia for up to six months. The cost of the visa will set you back $45 USD for 60 days, and extensions of 30 days are an additional $60 USD.
There's a chance you will have to show proof of onward flights from Indonesia, or a letter from your host organisation to confirm your eventual departure. As visa requirements vary from country to country, it's worth checking with the Indonesian Embassy in your country to see what applies to you.
Vaccinations
The recommended vaccinations for travellers in Indonesia include hepatitis A, typhoid, tetanus, and polio. If you're planning on heading to more rural areas, you should consider getting a jab against diseases like hepatitis B, rabies, and Japanese encephalitis too.
While you're in Indonesia, you should take some extra care with mosquitoes, especially if you plan to spend time in rural areas. Places like rice fields and jungles are hot spots for mosquitoes, meaning that diseases like malaria and dengue are lurking. Your best bet is to avoid getting bitten by wearing repellent, loose clothes, and using mosquito nets, as you can't take a jab against them. You don't need to freak out – not at all – just take steps and be prepared like the travel pro you are!
As for yellow fever, Indonesia itself isn't a high-risk country. BUT if you're travelling from a country that has a high risk, you'll need to show proof of vaccination.
This advice is all separate from any pandemic related vaccinations or health advice. For that, and any other health-related topics, we're gonna point you in the direction of your doctor or travel nurse to get their qualified opinion. We're travel experts, not doctors, so make sure you chat with the right experts to find accurate info!
Indonesia At A Glance
Currency – Indonesian rupiah
Conversion – 14313.05 Indonesian Rupiah = $1USD as of Dec 2021
Capital City – Jakarta
Official Language – Bahasa Indonesia
Costs of Volunteering in Indonesia
It's not uncommon that you need to pay to volunteer in Indonesia. Surprised? While a lot of folks think you shouldn't pay money to volunteer on a project, many places charge a fee to help cover their admin costs, and the cost of hosting and feeding their volunteers. Consider it as an extension of your goodwill and a donation to a worthy cause.
When you volunteer through an agency, chances are you'll pay a bit more for the programs. A lot of projects will charge a small amount per day to cover food and accommodation, though some will be able to make do with the investment of your time and labour.
Do a little research and read reviews from previous volunteers to make sure that it's a reliable project. Thankfully, our mates at Workaway and Worldpackers have these handy features, and Google reviews are full of useful feedback to help you make an informed decision.
Of course, you'll also have to factor in the price of daily life in Indonesia. Lucky for you, the cost of living is super affordable. Don't forget to budget for your flights, visa, travel insurance, and spending money.
Choosing a Volunteer Project in Indonesia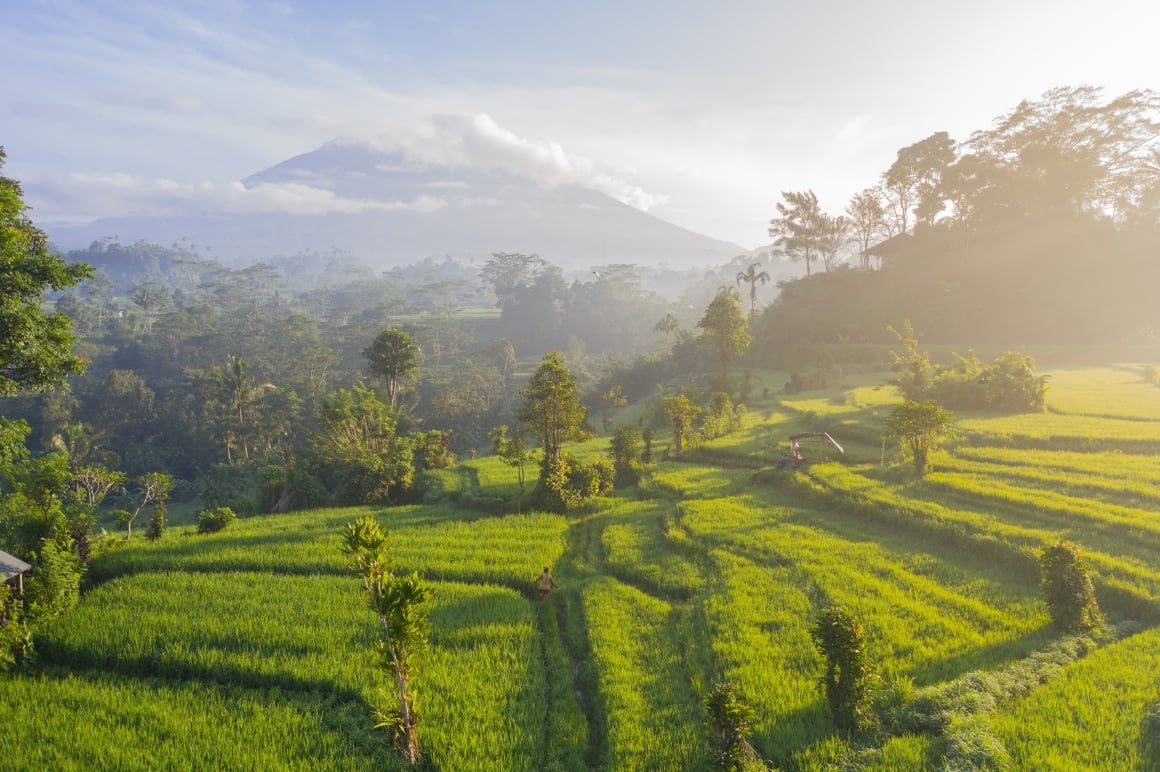 Whatever your skills are, they can be harnessed to have an impact!
The best way to choose a volunteer project in Indonesia is to choose a cause you're interested in. We all do our best work when we are doing something we give a shit about.
You're not just volunteering for the clout, you want to have a worthwhile impact too, right?
There are endless different types of projects, but these kinds are the most common!
English/Language Teaching – If you're a language teacher your skills are highly sought after in Indonesia! Some projects run a formal classroom-like space for learning, while others are more creative and dynamic. Either way, the focus is to boost language skills and overall employment prospects in Indonesia and beyond.
Content Creation – Helloooo writers, social media pros, videographers, and developers! Many volunteer projects in Indonesia need your skills! This might be with an NGO, a local business, or even a hostel.
Conservation projects – From ocean and beach cleanups, to reforestation projects in the Sumatran rainforest, there are plenty of conservation projects that need a helping hand. The biodiversity in Indonesia is incredible and these programs allow volunteers to help protect it.
Agriculture assistance – Got a green thumb? There are plenty of permaculture, horticulture, and agriculture projects all over Indonesia that are looking for volunteers. Some ask for volunteers with prior experience in this area, while others are prepared to show you the ropes. This kind of project is usually at a family farm or permaculture community.
Save $$$ • Save the Planet • Save Your Stomach!
Drink water from ANYWHERE. The Grayl Geopress is the worlds leading filtered water bottle protecting you from all manner of waterborne nasties.
Single-use plastic bottles are a MASSIVE threat to marine life. Be a part of the solution and travel with a filter water bottle. Save money and the environment!
We've tested the Geopress rigorously from the icy heights of Pakistan to the tropical jungles of Bali, and can confirm: it's the best water bottle you'll ever buy!
View on REI
Read the Review
Top Volunteer Projects in Indonesia
Okay, that's enough chit chat from us. We promised you the best volunteer projects in Indonesia, and here they are!
Opportunity: English teacher
Location: Palopo
This project in Palopo is looking for creative English teachers to teach children aged between 10-17. The priority of these classes is to get the students talking and interacting in English. If you have fun and dynamic ways to do this, you're the person for the job! While you as a teacher are responsible for coming up with the classes and content, you'll be able to refer to a book of past content the groups have already covered.
There is a lot of opportunity for creativity and connection in this project, especially as you'll have to tailor the classes to students of different English levels and ages. There will also be a lot of time to explore the area. You'll have mornings and weekends off to enjoy beaches, waterfalls and maybe even meet a local king!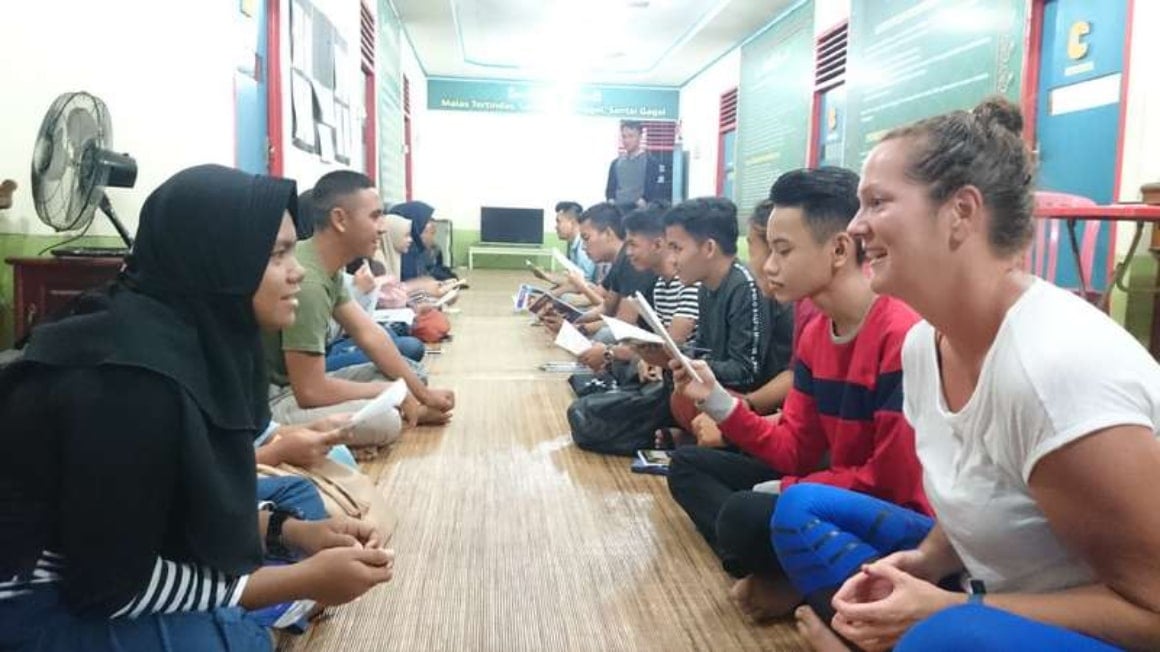 Opportunity: Language teaching, conservation work, gardening, education
Location: Sumatra
Do you have what it takes to teach English or Arabic? This project in Sumatra is a great opportunity to experience an authentic community. They run language classes to help students with employment opportunities in the global community, while also educating them on sustainable topics, and the need for conservation.
Not only will you help students master English or Arabic, but you'll also help the fight against deforestation in the local area. Unfortunately, this is a grave reality in Sumatra, after 40% of the old-growth forest shrank in the last 20 years due to unsustainable practices. Thankfully, this group is there to fight the good fight! If you're keen to join, they are on the lookout for enthusiastic and outdoorsy volunteers who can create fun learning experiences for students.
Volunteers usually stay for just a week, so it's a sweet option for those who want to volunteer but don't have a bunch of time to dedicate to a project.
Opportunity: Tree planting, nursery work, English teaching, forest patrol
Location: North Sumatra
This project is with the Sumatra Rainforest Institute, a local non-profit organisation that works to protect the rainforest. They use Worldpackers as a way to find volunteers, but this group is a verified Indonesian NGO! Their work is ongoing in the region of the Batangoru Forest in North Sumatra, where they run conservation programs including education and support for local farmers living around the forest.
Volunteers with this project can support their work in a range of different ways including tree planting, forest patrol, working with saplings in the nursery, monitoring recently planted trees, or teaching English to local staff and community members.
You'll have three days off per week, and the area has some epic spots to visit including Lake Toba, mesmerising waterfalls, and of course, the vast Sumatran Rainforest.
Opportunity: Social Media administration, video, and content creation.
Location: North Sumatra
Are you a whizz at social media and have a way with video and photography? If you do, you can use those skills for good, not evil, and support reforestation and conservation in Sumatra.
Like the opportunity above, this Worldpackers volunteer project is with the Sumatra Rainforest Institute. Instead of working on the hands-in-the-dirt conservation work like the other volunteer position, this job will help spread the good word of their work by helping the behind-the-scenes of the organisation and amplifying their important voice.
You'll be helping protect and replant the rainforest by using your communications and media skills! If you have these skills and want to volunteer in Indonesia, you can make a big impact with this project.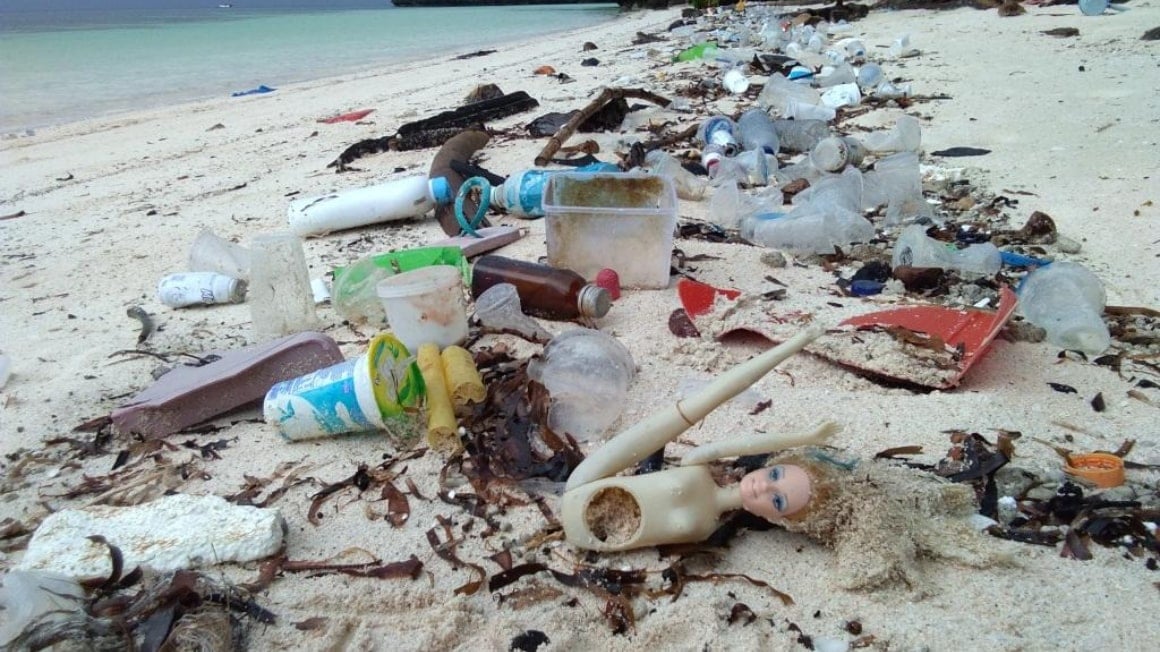 Opportunity: Ocean and beach cleanup, conservation work
Location: Sawa Island
The non-touristic Island of Sawa is a paradise, but rubbish pollution is a huge issue that threatens the area. This program takes volunteers over to the island on a camping trip for a few days, with the focus being to clean up the area that has been tainted with plastic waste.
During this phase of the program, volunteers will be sleeping in tents and preparing food as part of a team. If seafood is your fave, you will have the chance to go snorkelling, and learn how to source your food as the locals have done since day one. You'll also get to spend time in a beautiful place AND leave it better than you found it. When you're not on Sawa Island, you'll be based on Tomia Island, a short boat trip away.
Is This the Best Backpack EVER???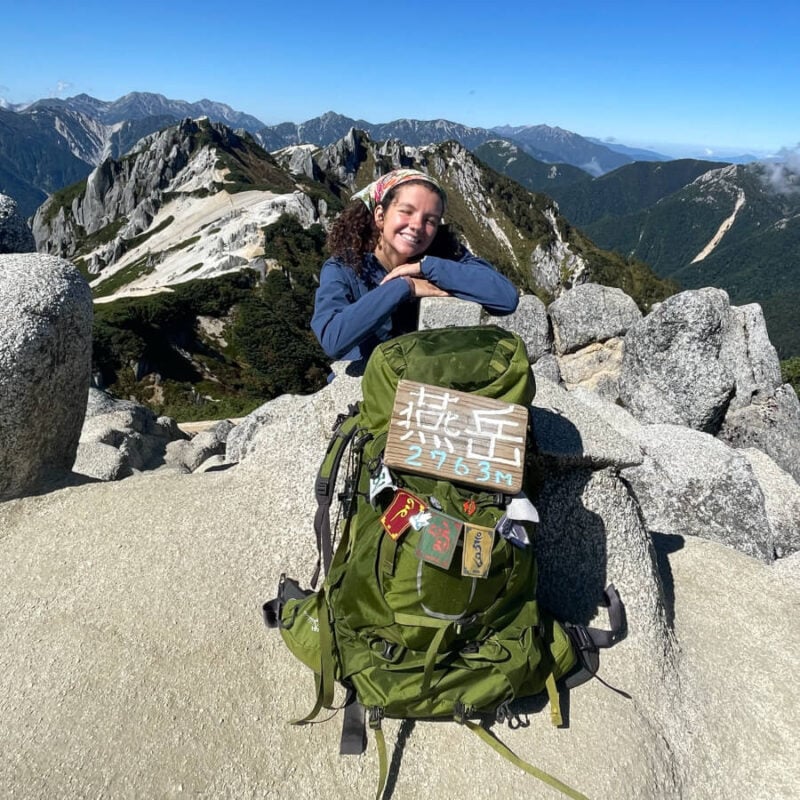 DIY Volunteering in Indonesia
If those projects didn't tickle your fancy, there's plenty more where that came from. We loooove Workaway and Worldpackers, but sometimes they don't have your ideal project – we don't judge you for wanting to shop around.
Where else can you look, you ask? Allow us to introduce you to our old mate: the World Wide Web. Chuck a cheeky search into your search engine of choice, and see what you find. Something like "conservation volunteering in Indonesia" or a similar search for your area of interest should do the trick.
It might take you a little bit longer, but there are a bunch of NGO's and volunteer projects don't have time and resources to advertise through a third party site. Or their website SEO might not put them on the first page of Google results.
After sifting through some dodgy-looking groups, and exploring the depths of the internet, finding your dream project will be all the more rewarding.
Let's have a look at some awesome groups fighting the change in Indonesia.
Greeneration is an NGO based in Badung and Jakarta that uses creative media to bring better environmental behaviours to Indonesia. Through short films and organised recycling programs for businesses, they are helping influence people to be more sustainable and conscious consumers. Their work includes collaborations with the government, environmental organisations and grassroots communities, to further spread their message of sustainability.
You can get involved as a volunteer in a number of ways – with their on-the-ground team doing environmental cleanups, as an education facilitator, or doing data collection and administrative work.
The Priscila Hill Memorial Foundation works to provide children in need with access to necessities like food, shelter, education, and health care. They are based in Jakarta, and support people in surrounding provinces. This support could be in the form of infrastructures like schools and community hubs, or making sure people have access to food and healthcare. They support existing and locally run organisations with their work, and also develop programs in areas that need resources. Their impact is wide-reaching, and you can help their work in Indonesia as a volunteer!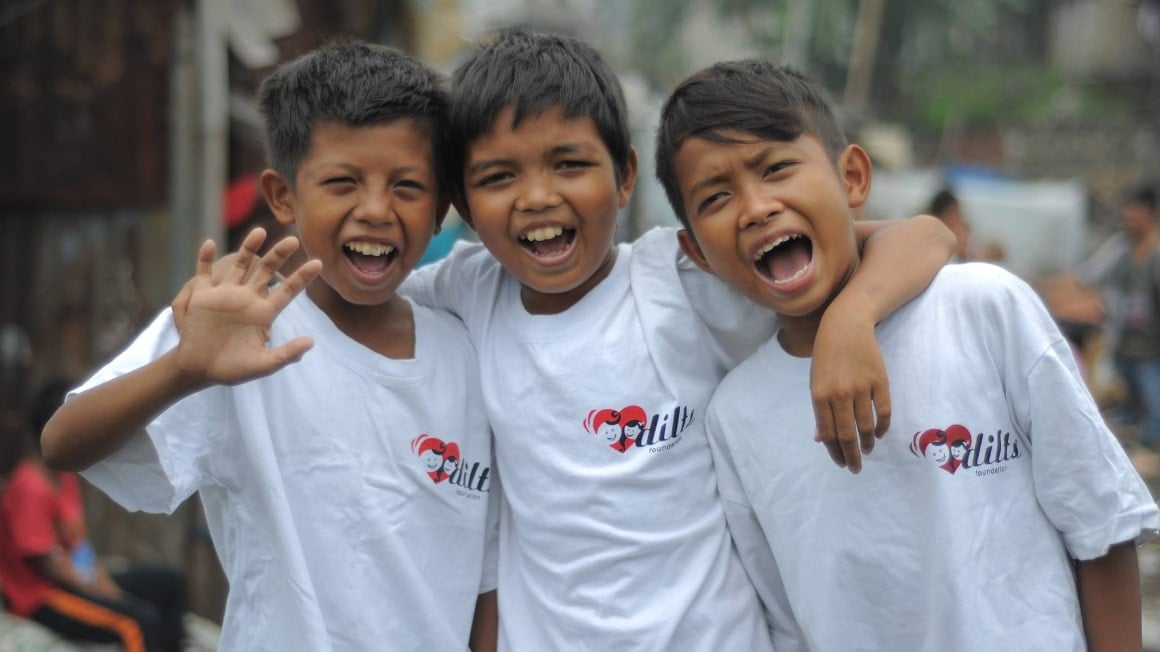 Dilt's Foundation is a learning centre and community hub in Jakarta that runs programs during the afternoons, from Monday to Thursday. Their philosophy is based around learning by doing, and want to involve local children in activities like sports, art, culture classes, and language classes. You're invited to share your culture and skills with the kids, whose ages range from 7 to 12 years old. The classes are fun and dynamic. With the goal to engage the kids, and get them involved with the program!
You'll have three days off per week, so that leaves you with a whole lotta time to get to know the local community and explore the bustling city of Jakarta.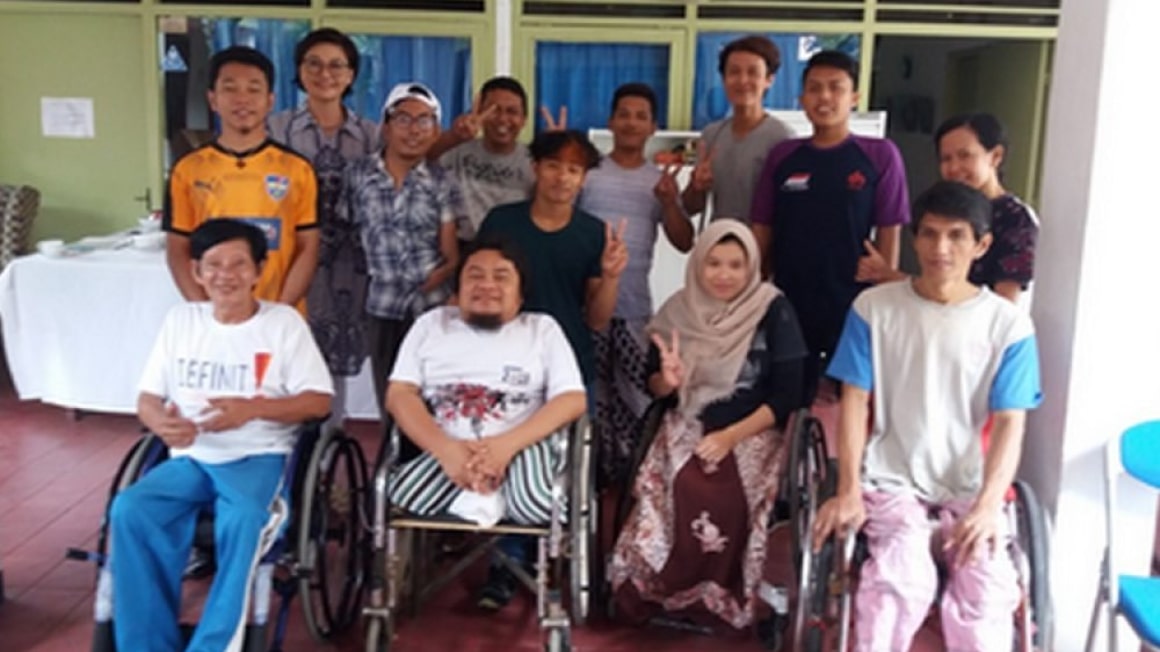 The Yayasan Cheshire Indonesia is a South Jakarta based NGO that creates opportunities for people living with disabilities. The organisation has a home for people with disabilities whose families cannot look after them, as well as programs to increase social inclusion and opportunity for residents.
They are always open to receiving volunteers – and the way you can get involved depends on your background and skillset. You can work as an occupational therapist, physio, English teacher, in IT, woodwork and craft workshops, community outreach, and more. Get in touch and see how you can contribute to their work!
DON'T DIE OUT THERE! …Please 🙂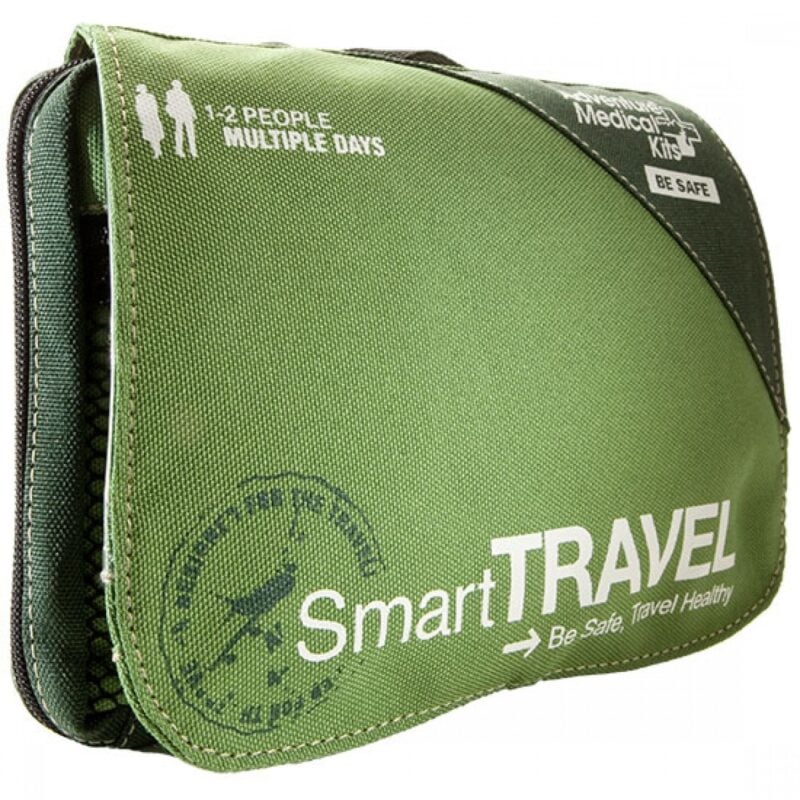 Things go wrong on the road ALL THE TIME. Be prepared for what life throws at you.
Buy an AMK Travel Medical Kit before you head out on your next adventure – don't be daft!
Buy on REI
What to Expect When Volunteering in Indonesia
Accommodation
So you are heading to Indonesia on this amazing, heart-filling adventure, where will you be staying?
There are a bunch of volunteer projects that will put you up in local accommodation. Most of the time this would be in a dorm-style place with other volunteers, but you may hit the jackpot and get a private room. Or maybe you'll have to pitch a tent..
For projects where you need to organise your own accommodation, check with HostelWorld, Booking.com and Airbnb. You can also ask your host/organisation for recommendations of local guest houses or homestays. You could save yourself some cash, and directly support a local business this way.
Days Off and Work Hours
The number of hours you work, and the days you have off is gonna depend on your volunteer project. Expect to work between three and nine hours a day, and have between one and three days off per week.
If you volunteer through Workaway and Worldpackers, this information will be shown on the listing. Otherwise, ask!
Once you're on the ground, check with your host/organisation if they have any recommendations of ways you can spend your days off in the area.
Getting Around
Travel conditions vary depending on the area of Indonesia you travel to.
If you're in a big city like Jakarta, you'll be able to use their public bus service. They also have ride-sharing apps like Go-Jek, which is good for scooter rides around in the city.
In other areas, people get around by motorbike, car, and bus, or hire a driver to take them where they need to go.
Sure, you can hire a car or motorbike for yourself to be more independent, a lot of people do this! Do keep in mind though, road and driving conditions may be a lot different to what you're used to at home. You'll have to consider what YOU are comfortable with and make an informed decision for yourself. It may be wise to take a little peek at travel insurance policies that cover motorbikes, too.
Do's and Don'ts
We are nearing the end of our info on volunteering in Indonesia, but before we send you on your way, here are a few more tips to help you get the most of it.
Do
Do respect local cultures. Remember, you're there to support their community, not cause a scene.
Do embrace the local culture. Like the above point – things might be done a bit differently from how they are at home, that's part of the fun of travel!
Do ask lots of questions before you arrive. You'll want to know what to expect before you get there.
Do say yes! This is your chance for all kinds of new opportunities. New friends, new skills, new adventures. Don't hold yourself back.
Don't
Don't hesitate to communicate your needs to the host if things aren't working for you.
Don't be lazy – you're there to help out, not just for a holiday. You don't want to be known as the lazy team member – don't be that guy.
Don't forget to enjoy yourself! This is an amazing opportunity, enjoy it!
Final Thoughts on Volunteering in Indonesia
It can't just be me who is impressed with the range of volunteer projects available in Indonesia.
Did you find one you loved?! Let us know in the comments below and we will catch you for a sunset beer!
If you're still not convinced, jump onto Worldpackers or Workaway and see what other projects are happening around the world. There's so many opportunities to give back to this little floating ball we call home.
But don't forget to sort your travel insurance before you leave!
Month to month payments, no lock-in contracts, and no itineraries required: that's the exact kind of insurance digital nomads and long-term traveller types need. Cover yo' pretty little self while you live the DREAM!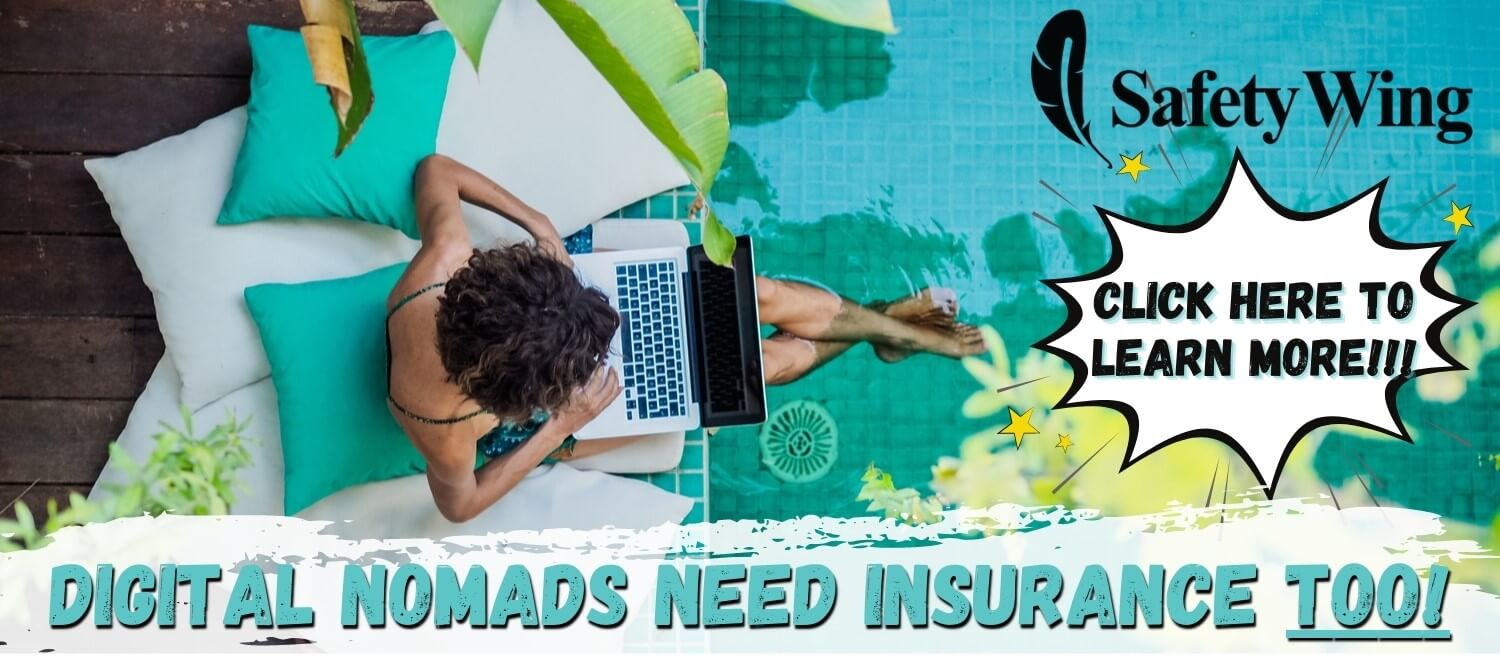 SafetyWing is cheap, easy, and admin-free: just sign up lickety-split so you can get back to work! Click the button below to learn more about SafetyWing's setup or read our insider review for the full tasty scoop.
---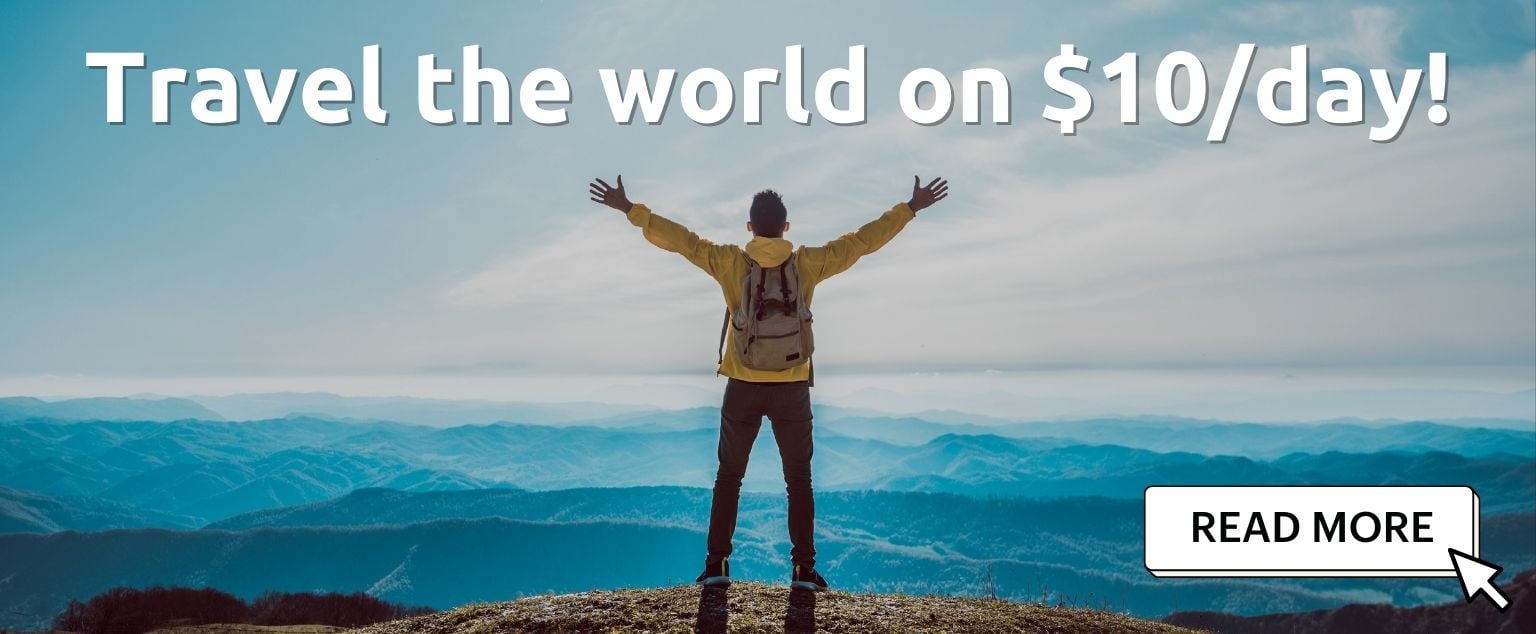 And for transparency's sake, please know that some of the links in our content are affiliate links. That means that if you book your accommodation, buy your gear, or sort your insurance through our link, we earn a small commission (at no extra cost to you). That said, we only link to the gear we trust and never recommend services we don't believe are up to scratch. Again, thank you!