A landscape first protected over 150 years ago, Yosemite has long captured the hearts and minds of every visitor. The mesmerizing views as you drive down into the Yosemite Valley will stay with you long after you leave the park.
It may be best known for the monstrous granite cliffs that make you realize just how small you are, but Yosemite goes well beyond El Capitan and Half Dome. Explore flowing meadows with frolicking deer, discover giant sequoias, and pierce through the wilderness along the park's world-class hiking trails.
An adventure to the High Sierras is a must-do for families and friends looking for their next vacation. While the beauty of Yosemite National makes it a romantic spot for couples and newlyweds.
Yosemite is home to some of the best VRBOs in the country. You will find large cabins for big traveling groups, as well as beautiful homes among the mountains, just minutes from iconic Yosemite destinations.
Rentals in Yosemite bring nature to you. Enjoy hiking trails on your doorstep and the sounds of nature bouncing through your living room.
If that has got you pumped up to go explore Yosemite, below we have more information about VRBOs including some of our personal favorites!
Quick Answer: These are the Top 5 VRBOs in Yosemite
Overall Best Value VRBO in Yosemite
Overall Best Value VRBO in Yosemite
Cedar Log Home
> $$
> 6 guests
> Whirlpool tub
> Five-acre property
Best Budget VRBO in Yosemite
Best Budget VRBO in Yosemite
Lake Retreat
> $
> 2-6 guests
> Wooded views
> Within Lake community
Best VRBO for Couples in Yosemite
Best VRBO for Couples in Yosemite
Yosemite Mountain Hideaway
> $$$
> 2 guests
> Fireplace
> Patio views
Best VRBO for Families in Yosemite
Best VRBO for Families in Yosemite
Modern Country Home
> $$$$
> 10 guests
> Bunkrooms
> Huge yards
Over-the-Top Luxury VRBOS in Yosemite
Over-the-Top Luxury VRBOS in Yosemite
Sahari Lodge
> $$$$$
> 8 guests
> Private Estate
> 62 Acres

Unlock Our GREATEST Travel Secrets!
Sign up for our newsletter and get the best travel tips delivered right to your inbox.
What to Expect from VRBOs in Yosemite
VRBOs in Yosemite are most common within the township of Mariposa. You will also find a variety of condos in the ski towns around Mammoth Mountain.
VRBOs within the national park aren't as common, but they do provide their guests with the ultimate Yosemite experience.
Regardless, the drive into the park is incredible whether you are an hour away or ten minutes out.
Because the VRBOs are in the countryside, many hosts have leaned into that vibe and have created large cabins and homes for you to enjoy. This lends itself to more of a group vacation, splitting costs to land yourself a sweet lodge for the weekend. That's not to say there aren't some great spots for couples!
VRBOs are a perfect base for hiking adventures in Yosemite.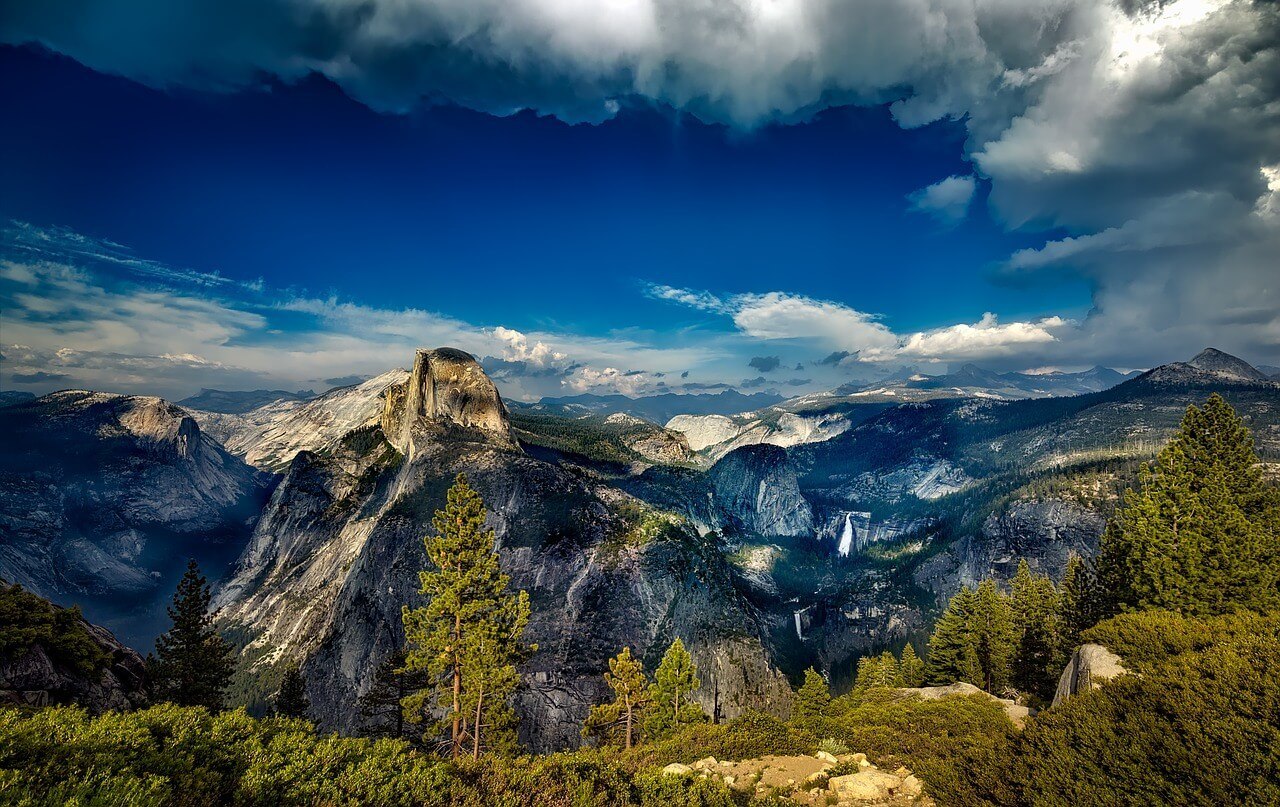 Cabins
Getting close to nature has never been easier thanks to the available cabin VRBOs.
When visiting Yosemite, it is only right that you would want to be surrounded by forests and huge mountains.
Cabins are designed to bring comfort and warmth to an unforgiving landscape. However, the places you find here will be perfect for your trip regardless of the seasons.
Many of the cabins are within the boundary of the national park making it the go-to accommodation for those wanting to wake up in the High Sierras.
At night it is a romantic spot for couples to relax in front of the fire, while the remoteness of the setting is a great way to introduce the kids to nature.
Homes
Built by locals, or those who love to vacation in this region, homes around Yosemite can be the height of luxury or a prime family escape.
VRBO homes and lodges are usually designed towards larger groups of families and friends. With spacious kitchens, multiple bedrooms, and bathrooms, skip out on a hotel stay and keep the group together.
This type of VRBO, particularly in Yosemite, sits on vast pieces of land. You can have green open spaces all to yourself, with not a single neighbor in sight for the ultimate privacy!
The homes in Yosemite will bring impressive luxury, sprawling decks, jacuzzis, and game rooms for the young ones and young at heart. Gather your loved ones for a cost-effective adventure to Yosemite.
If you need some more tips for budget travelling, check out our Budget Backpacking Guide.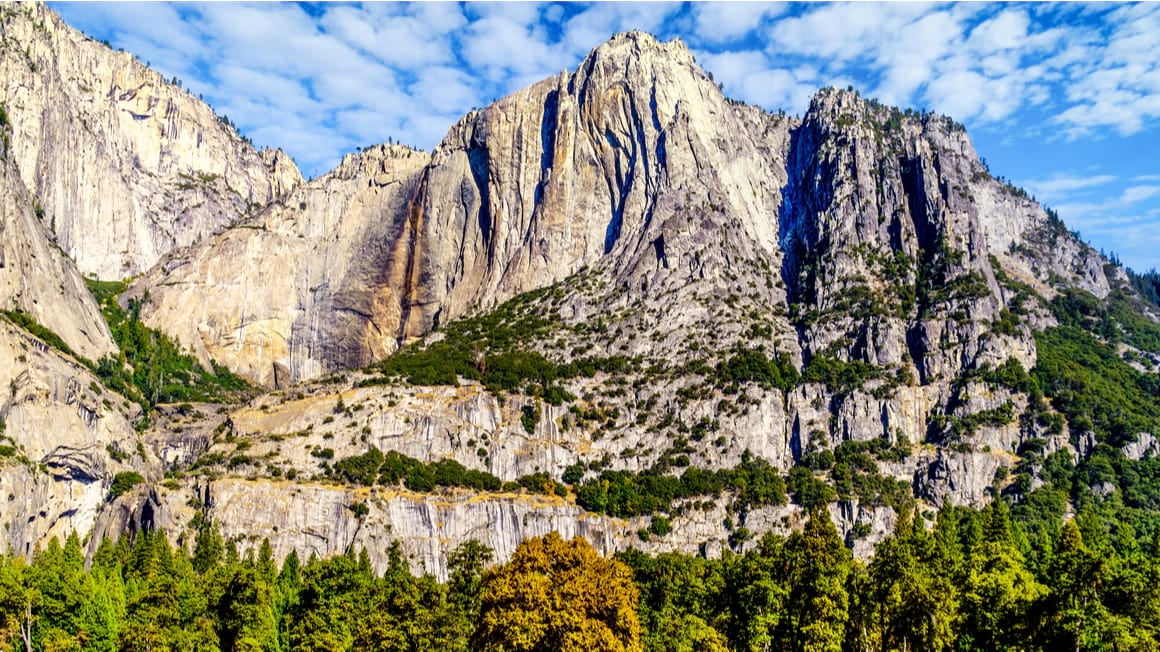 Community Cottages
Cottages within gated communities are great for couples, families, and solo travelers.
Similar to the condo setup in bigger cities, you will have access to more than just the cottage during your stay. In a private and safe environment, you will have space to yourself and a cozy place to rest after the day's adventures along with the community amenities and activities.
Some cottages are located by the lakeside, with boating, kayaking, and fishing on offer along with some lovely picnic areas on summer days.
This is a great place to meet fellow travelers at the communal BBQ areas and swimming pools.
Why Stay in an VRBO
The strengths of VRBO shine through in Yosemite, allowing you to surround yourself with nothing but nature.
Local experience: Like we said, surround yourself with nature. VRBOs create amazing local experiences by putting you in the middle of your destination.
Unique properties: How often do you get to stay in a cabin in the woods? Or a big red barn? Probably not very often!
Privacy: No more crowded hostels and hotel neighbors. Have entire properties to yourself with no neighbors in sight.
Staying long-term: If you just can't bring yourself to leave, that's okay. Longer stays are often rewarded with cheaper nightly rates.
Last-Minute Bookings: If you just got off the bus from San Francisco or you have taken a break from hiking, VRBO will quickly list all the available places in your area.
The 20 Top VRBOs in Yosemite
A trip to Yosemite National Park promises to be the journey of a lifetime. Find yourself right in the thick of it by staying at one of these VRBOs.
Overall Best Value VRBO in Yosemite | Cedar Log Home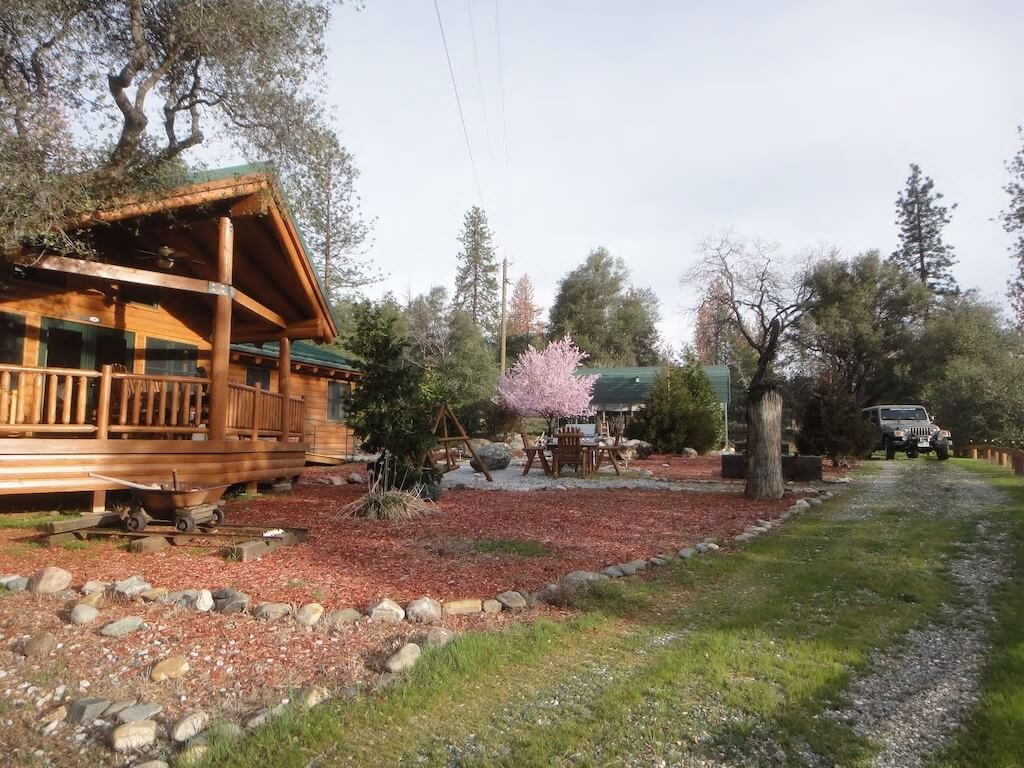 6 guests
Five-acre property
Enjoy the country life just minutes from Yosemite National Park at this spacious cedar log home.
Located along the scenic Highway 49, the drive in will be nothing short of spectacular. But, what makes it the best overall VRBO in Yosemite is the wooden interior which matches the vibe of Yosemite to perfection.
Discover a mix of rustic country and smooth luxury throughout the large living area and multiple bedrooms.
On a five-acre property, you will be out of sight and away from the city lights. Fish down by the pond and later enjoy star gazing on the porch.
3 Places to Visit:
Yosemite Nationa Park
Mariposa Museum
Butterfly Creek Winery
Best Budget VRBO in Yosemite | Lake Retreat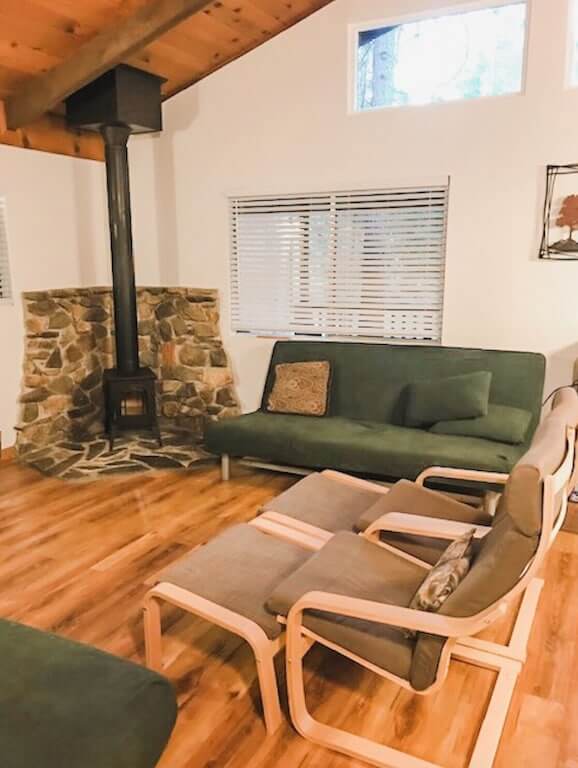 2-6 guests
Within Lake community
Take advantage of this awesome budget VRBO in Yosemite. Affordable for couples and groups, this secluded escape allows you to enjoy country life for a few days.
Grab a hot cup of coffee in the morning and witness the mist slowly rise off the valley floor. Sight deer as they wander by and take in the sounds of the singing birds.
The two-bedroom cottage is inside a gated lakeside community which gives you access to many activities and will stretch your dollars even further.
When you're not wandering through the meadows in Yosemite Valley, grab a paddle boat and head out onto the lake.
3 Places to Visit:
Pine Mountain Lake
Rainbow Pool
Yosemite National Park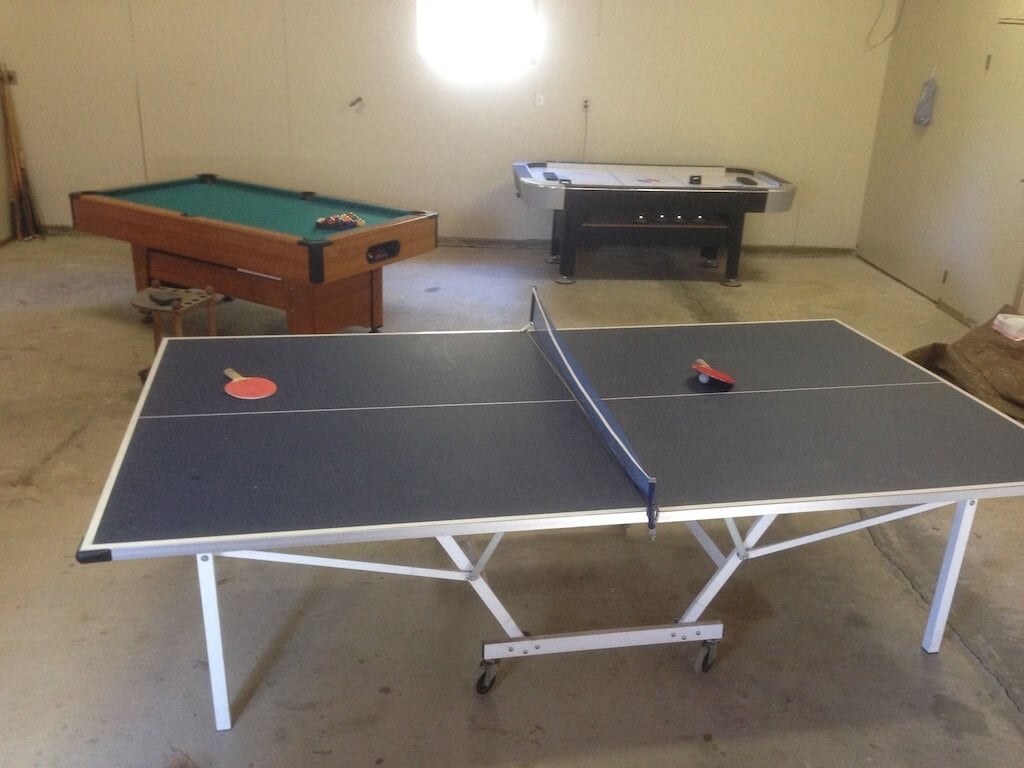 1 guest
Access to Yosemite NP
For solo travelers on the lookout for a social environment, look no further. Country Bunkhouse is the best VRBO in Yosemite for mingling and socialising.
A simple yet practical space, the modest kitchen won't allow for a five-course meal, but it will be enough to get by after a big day exploring the national park.
Hang with all your new friends in the huge game room that features a ping pong table, air hockey, pool table, and corn hole. Grab a beer, hang outside around the fire pit, and share tales of your travels.
The large dorm room has comfy beds and will provide a nice base to explore the many highlights of Yosemite.
3 Places to Visit:
Yosemite Mountain Sugar Pine Railroad
Bass Lake recreation area
Picayune Rancheria
Is This the Best Travel Pack EVER???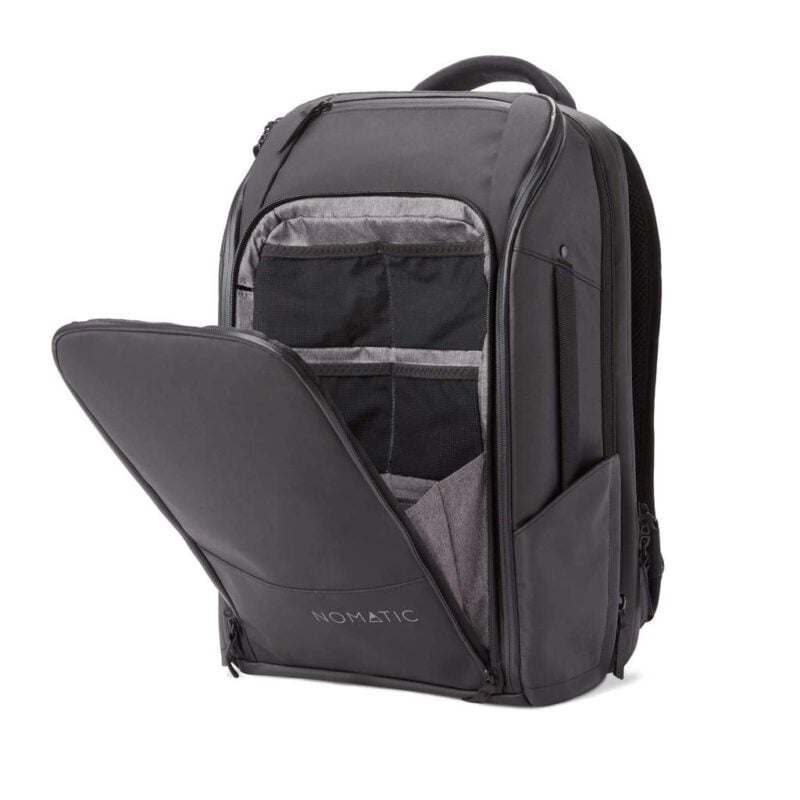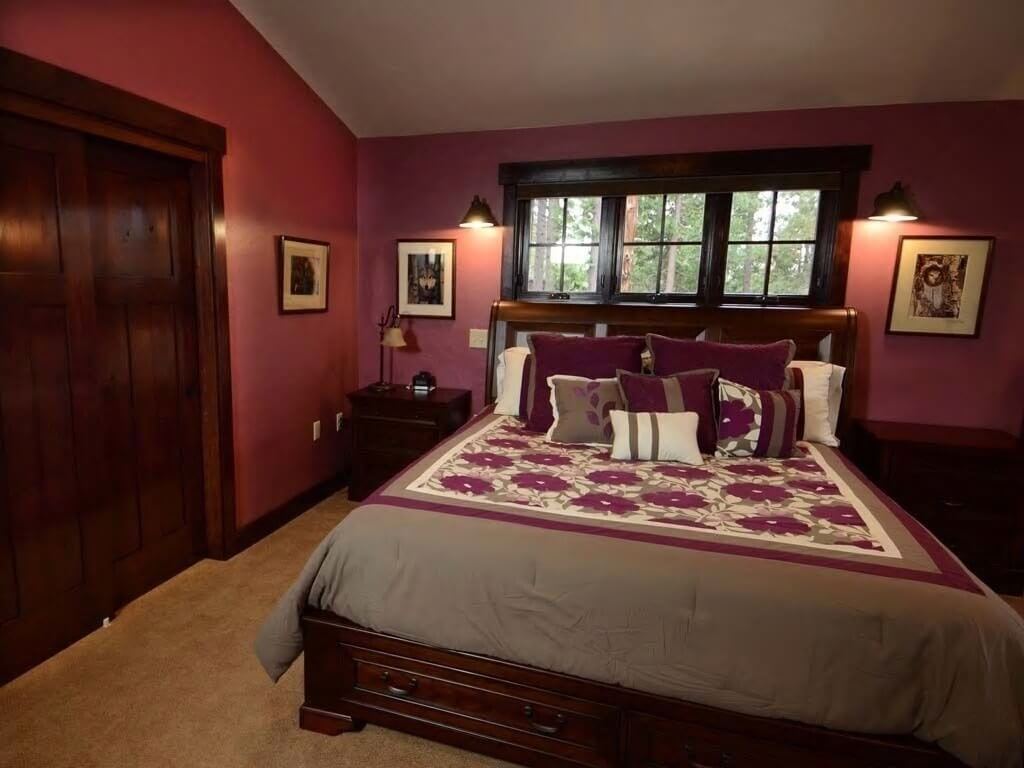 For couples who love to escape to the mountains or cuddle up on the couch in front of the fireplace, this is the VRBO in Yosemite for you.
Located within the gates of Yosemite National Park, you will require the necessary passes to reach the home, but this also means you'll have the utmost privacy during your trip.
The guesthouse comes complete with a whirlpool bathtub to relax after a long day's hike, and an outdoor patio with long-range mountain views. The views are the perfect backdrop to a home cooked BBQ.
As the sun falls and the moon rises, head inside and take in the mahogany interior. Laze on the leather couches and switch on the remote-controlled fireplace for a blissful night.
3 Places to Visit:
El Capitan
Yosemite Falls
Glacier Point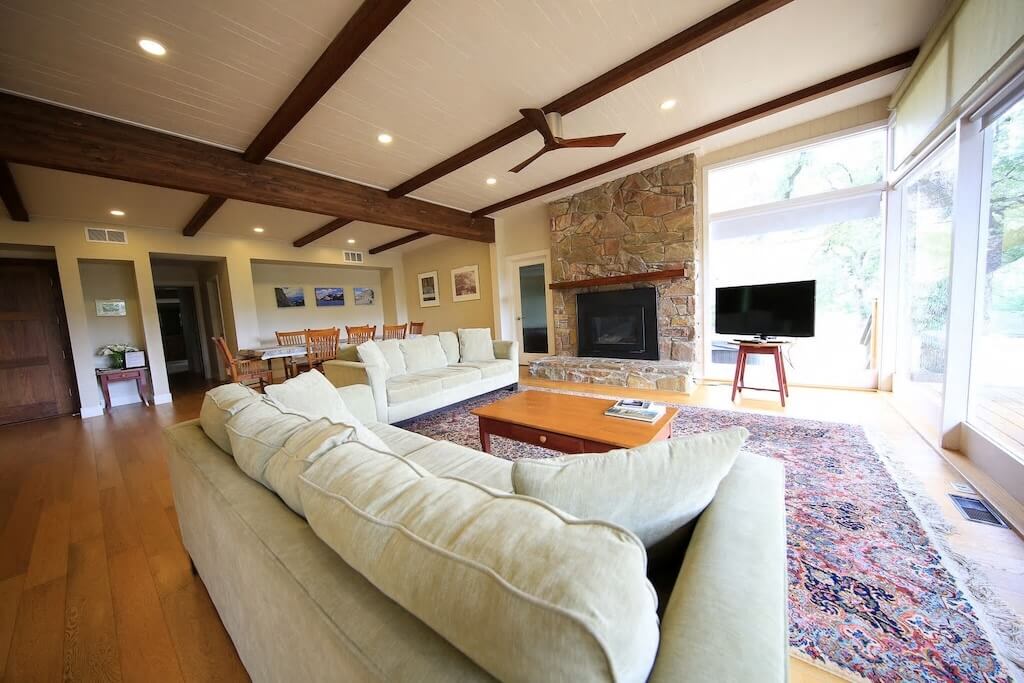 With the cool mountain air flooding the landscape this family-friendly, modern home will welcome you with open arms.
The 3 bedrooms can sleep up to 10 guests, and the large dining space comes with more than enough room for everyone to gather.
The young ones will love the lush green lawns, with space to roam, play and throw the ball. You can have a family lunch under the sun-soaked porch, and spend the night gathered around playing board games in front of the fireplace. There's even a jacuzzi for an evening dip!
Just 45 minutes from Yosemite, this home will be the best VRBO in Yosemite for your family.
3 Places to Visit:
Yosemite Adventure Ranch
Mariposa Museum
The Old Stone Jail
Over-the-Top Luxury VRBO in Yosemite | Sahari Lodge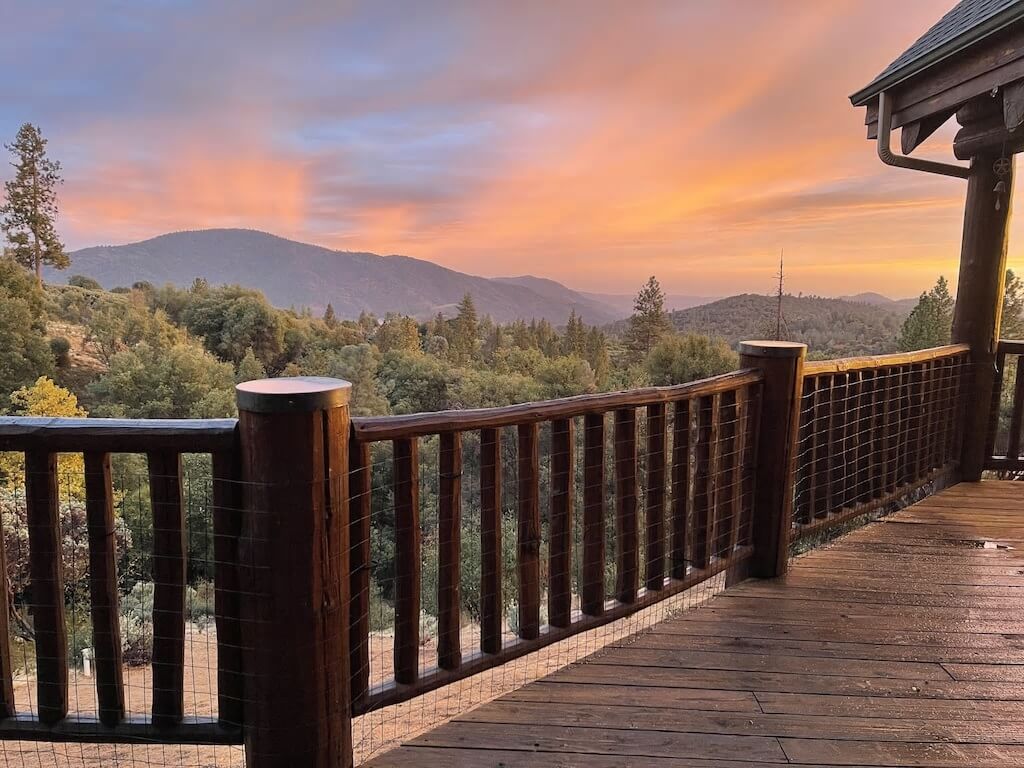 This VRBO in Yosemite is the height of luxury in a wilderness setting. The 62-acre estate promises you and your loved ones absolute privacy for unbeatable stargazing and the remoteness means you are likely to see deer, wild turkeys, and quail as you're bathing in the waterfall pool.
The kitchen comes fitted with top-of-the-line Thermador Professional stoves and griddles. Each morning will undoubtedly start with a primo cappuccino from the in-built espresso machine.
Dine in front of mountain views and grab yourself a look at the vibrant nightly sunsets.
The home is loaded with classic board games, a home theater, an air hockey table, six TVs, and a toy chest for the little ones.
After a big day in Yosemite National Park, create some magical memories at this incredible accommodation.
Come and explore this amazing rustic cabin in Yosemite. The charming cabin has everything you need for a picturesque getaway with your partner, friends, or family.
Walking towards the wood cabin is gorgeous in itself as you cross an elevated path to the front door. At night, the path lights up and is a wonderful time to kick back on the patio and enjoy each other's company. If it gets too cold, recline into the leather couches and play some board games in front of the cabin's fireplace.
Just walking distance from the Tenaya lodge, you can stop by to enjoy the restaurants, bars, and even horse carriage rides.
Best Cottage on VRBO in Yosemite | Mountain Escape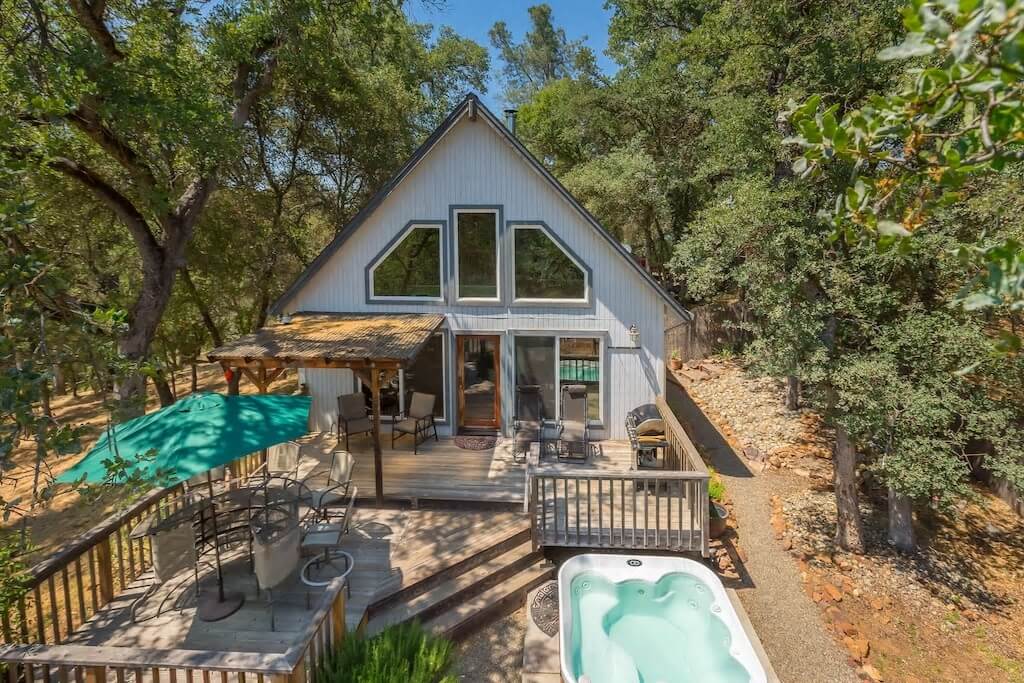 This beautiful home is one of the best VRBO cottages in Yosemite. You can take in the country setting and enjoy the closeness of many historic small towns.
This region boomed in the Gold Rush era, and it isn't hard to picture that life right here at the cottage. Surrounded by rolling mountains, you will pass through the rugged Mercend River Canyon on your journey to Yosemite National Park from the cottage.
Under the stars, you can fire up the BBQ and dine out on the spacious patio. With a glass of wine in hand, snuggle under the blankets and reflect on the day's many adventures.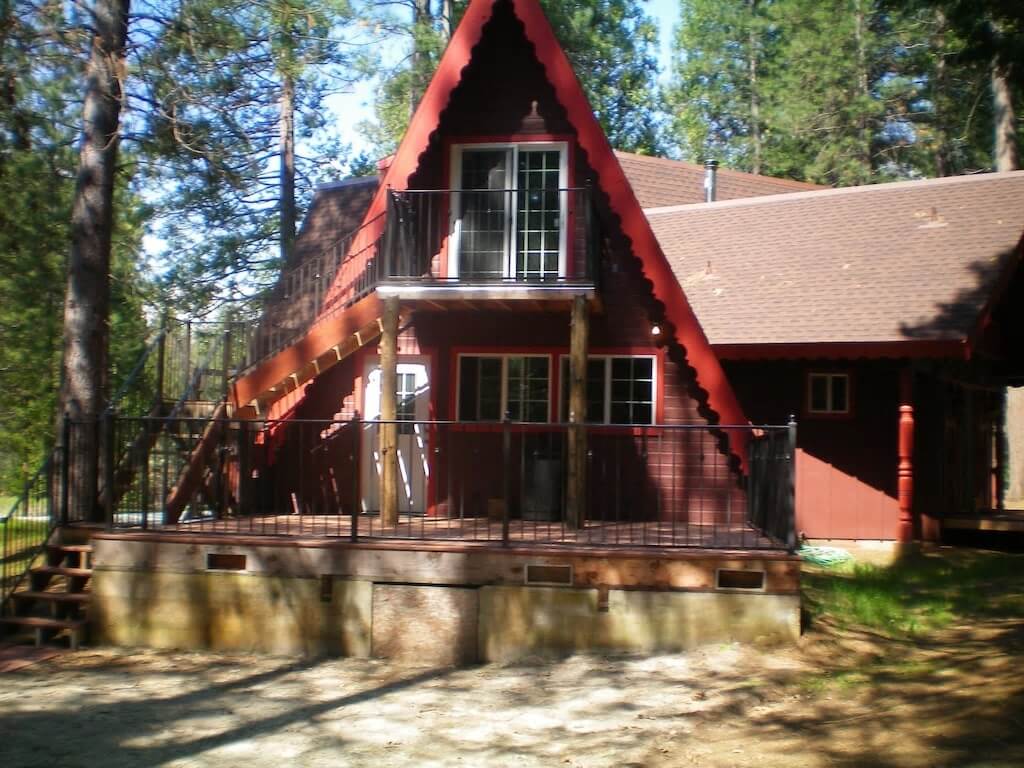 8 guests
Within Sierra National Forest
A-frames are making a comeback throughout the country, while simultaneously being the perfect country-style accommodation.
At End of the Road Retreat you will be greeted with a bright red a-frame – a great background for many happy holiday photos.
The simple interior and spiral staircase is a throwback to the classic a-frames of the past. When you're not gawking at this wonderful cabin, sit in front of the large fireplace with friends and family.
Being within the Sierra National Forest, wildlife sightings are common, and the evenings are delightfully cool.
For the days where you want to relax at home, you can kick back by the pond and do some fishing.
Best VRBO with Jacuzzi | Sunset Roost
After a single night at the Sunset Roost, it won't take a genius to figure out how it got its name. The wonderful sunsets can be witnessed from the expansive deck featuring its own Jacuzzi, or from the garden's chilled hammock.
In the large kitchen space, you can prep the day's lunches before heading into Yosemite National Park. As you prep, gaze out the windows and down into the beautiful Merced River Canyon.
Each bedroom is decked out with paintings from local artists and comes with lovely views of the surrounding scenery.
Beyond the home, walk down the path to the outside shower or find the tree swing for a quiet moment in nature.
Best VRBO with a View in Yosemite | River House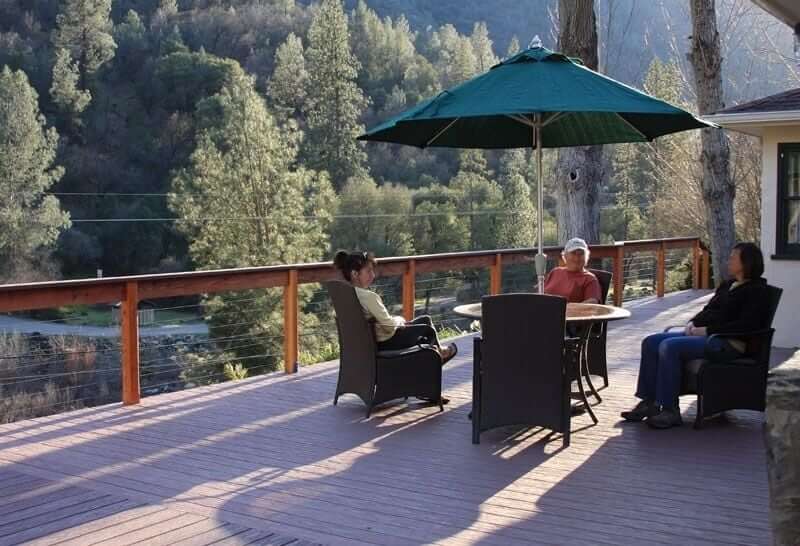 Enjoy spectacular views of the Merced River at this VRBO in Yosemite. At the Yosemite River House, you can dine out of the spacious deck that is just a stone's throw away from the rushing river.
Located where the old Yosemite Valley Railroad used to be, you can take advantage of the close proximity to the national park.
After a big day in the mountains, cook up a feast for your crew in the fully-equipped kitchen, and finish the night with a glass of wine in front of the fireplace, that also has wonderful views of the river.
If you aren't up for exploring, have a swim in the outdoor swimming pool or relax in the shaded hammock.
For some adventure ideas, here is our 3-Day Yosemite Itinerary!
Perfect VRBO for Digital Nomads | Woodland Home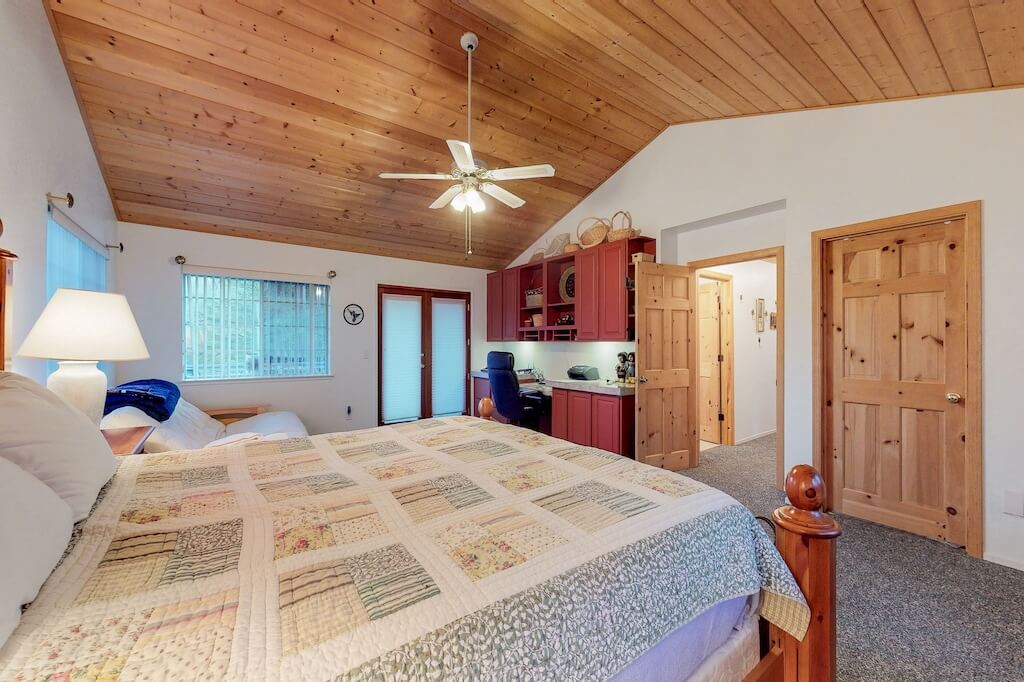 For digital nomads setting up shop in the Sierra foothills, this is the best VRBO in Yosemite for laptop warriors.
Start off your busy day with a coffee in town, before heading back home to make use of the strong Wi-Fi, great desk with drawers, and cozy office chair. You will have everything you need to get your work done!
After finishing up your day's tasks, you can dive into the myriad of activities nearby. Located within a community, you are seconds away from shared tennis courts and a golf course.
At the cottage you can work on your foosball game or play some table tennis with friends. And don't forget, you are just a short drive away from the incomparable Yosemite National Park.
Best VRBO inside Yosemite National Park | Views of El Capitan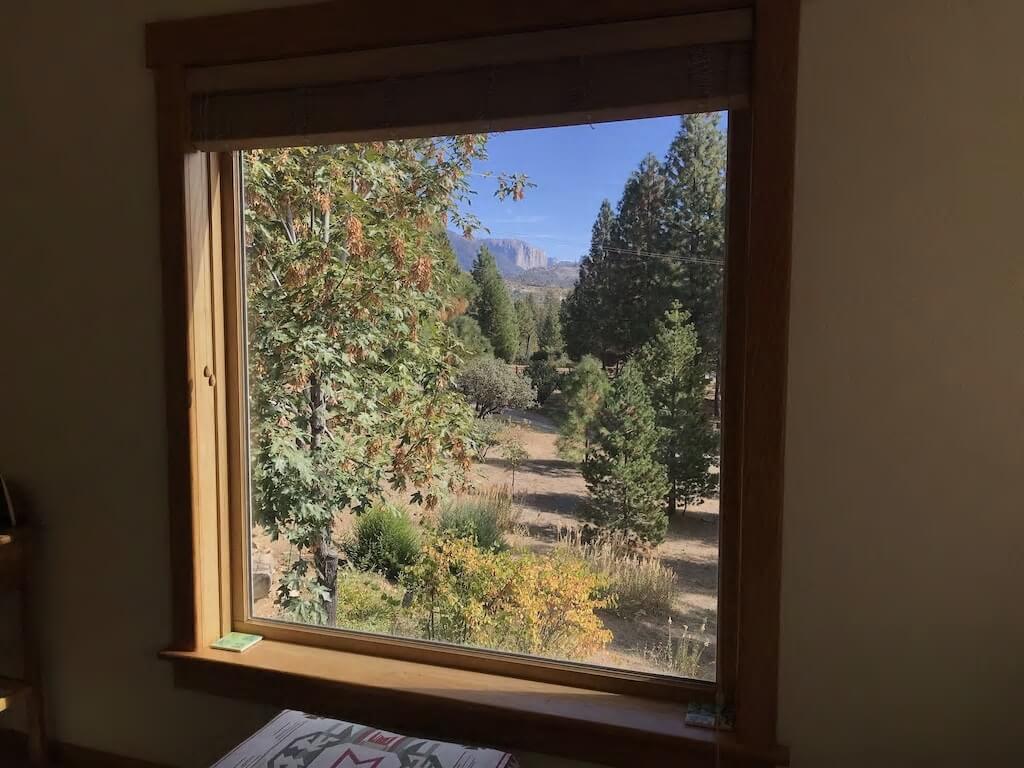 $$$
See El Cap and Half Dome
2 guests
Within Yosemite NP
For utter convenience and iconic views you just can't pass by this VRBO in Yosemite. While there are some amazing VRBOs outside the bounds of the National Park, at Clouds Rest Cabin you are just a stone's throw away from many 'must dos'.
The cabin is perched upon a quiet ridge, and is surrounded by the natural beauty of the Yosemite Valley. Nearby you will find plenty of fly fishing opportunities on the Merced and Toulumne Rivers as well as mountain biking and hiking trails.
At night soak in the starlight from the cabin's porch and watch the moon rise over El Capitan. When the cold air becomes too much, load up the fireplace and cuddle down for some cozy reading.
Best Short-Term Rental VRBO | Barn Loft
Perched between the historical Gold Rush town of Mariposa with tons of amenities and Yosemite National Park is where you'll find this excellent short-term VRBO.
You can load up on groceries for homemade meals, and venture down to Mariposa's restaurants and bars when you need a taste of civilization.
Otherwise, enjoy the secluded nature at this VRBO on seven spacious acres. Wake up each morning to the sounds of nature and have a coffee on the porch.
Take your time to enjoy the region knowing that Yosemite is only an hour away whenever you want to go.
There is an abundance of storage space, comfy beds, and a large kitchen which will help you feel right at home.
Most Beautiful VRBO in Yosemite | Storybook Chalet
Deep in the Sierra foothills, you will find the Storybook Chalet, the most beautiful VRBO in Yosemite.
As you drive up to the entrance, you will see this gorgeous cabin standing proud, surrounded by redwoods.
The back porch has its own Jacuzzi, great for relaxing after a day exploring Yosemite National Park.
Inside, set up the billiard balls for a game of pool, or enjoy the views as the warmth of the fireplace fills the room.
Whether you arrive in winter under the falling snow or in the summer with the sun floating through the canopy, you are in for a wonderful mountain experience.
Stunning VRBO for Honeymooners in Yosemite | The Pines Retreat
For the ultimate Yosemite honeymoon getaway, Yosemite Pines Retreat provides the perfect setting.
The warm burgundy deck will welcome you, while rocking chairs and the log swing will be a great place to relax with your loved one. The deck is also home to the outdoor fire pit for a romantic evening making s'mores under the stars.
With a private yard around the home big enough to be considered a park, you can enjoy picnics and dipping in the pool – which you have all to yourself!
Best VRBO in Yosemite for a Group of Friends | Hummingbird Raven House
For an epic adventure with your closest friends, check out this huge VRBO. Towering high above the trees, is where you will find this beautiful dark red cabin.
The spacious dining and living areas will have plenty of room for you and your friends to relax, and the beautiful deck faces due west for a colorful nightly sunset while the outdoor BBQ will surely get a working over.
Surrounded by forests, you will have ample opportunities to adventure right from your doorstep to the famous Yosemite Valley which is just a 30-minute drive away.
The best VRBO in Yosemite to throw a party is right here in Whispering Pines.
Situated in a 10-acre wooded parcel, you won't be anywhere near the neighbors so feel free to turn up the volume!
After sampling the complimentary bottle of local wine, check out the huge outdoor space. Place some wood in the fire pit and light 'er up before jumping into the Jacuzzi.
The massive 700-square-foot game room will be pumping as you get stuck into some competitive games of air hockey and ping pong….or beer pong!
There is also board games, playing cards, and horse shoe which may come in handy on the quieter nights.
With a large kitchen and dining space, you will have plenty of room to cure your hangover with brunch.
When it comes to exploring Yosemite and its surrounding areas, it pays to be in a handy location.
If you are traveling to the world-class region during the winter months, why not check out some of the ski hills? Place yourself just minutes away from Yosemite which becomes a winter wonderland under a coat of snow.
In the summer months, these same runs become impressive mountain bike trails.
Don't miss a beat and jump right into the action at this accesssible VRBO.
Most Unique VRBO in Yosemite | Big Red Barn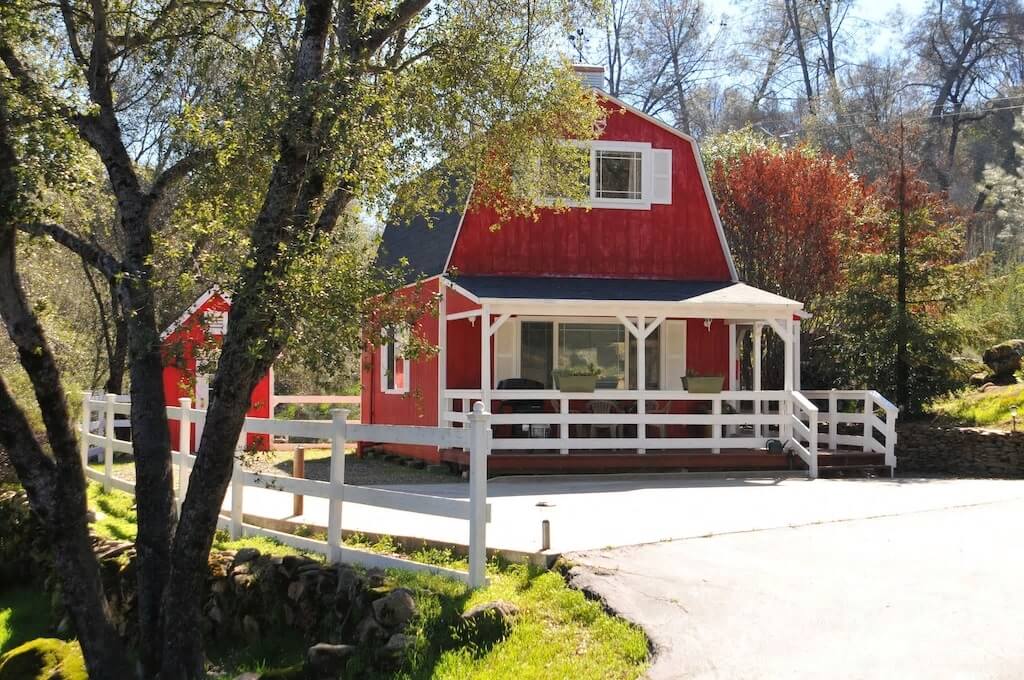 2 guests
Close to Yosemite NP
A wonderful 35 mile (56kms) drive from the National Park, this is the most unique rental in Yosemite.
The Red Barn Inn is a real head turner and will surely be a hit on the 'gram. At the end of a quiet road, find your own little farmers' paradise among the Mariposa foothills.
The front porch will be perfect for sipping on a coffee as you watch the day begin. Meanwhile, at night, open up the porch BBQ and cook up a feast.
When you aren't roaming through Yosemite and climbing Half Dome, walk through the beautiful gardens and relax on the benches.
The cozy living area tops off what is a unique getaway.
Don't Forget Your Yosemite Travel Insurance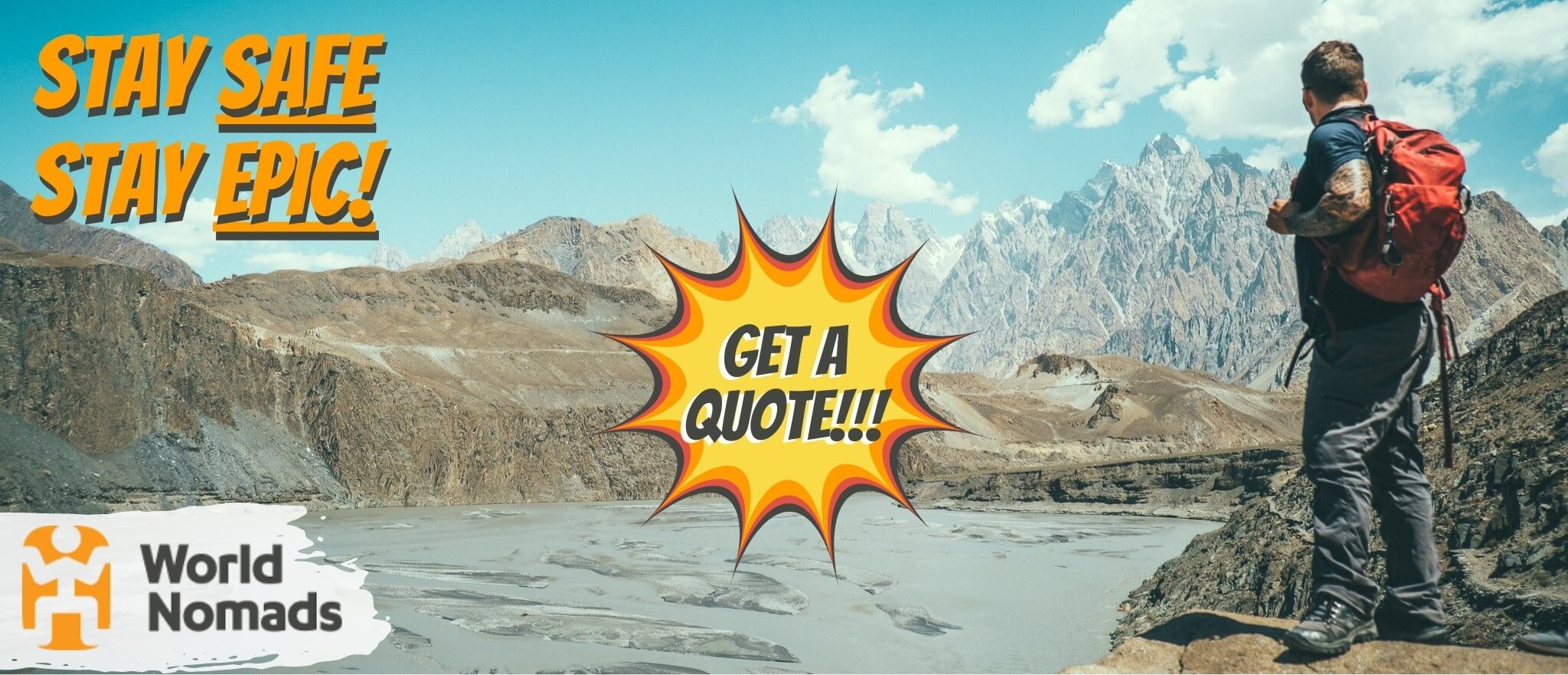 World Nomads' mission is to support and encourage travellers to explore their boundaries. They offer simple & flexible travel insurance, and safety advice to help you travel confidently.
They've been doing it since 2002 – protecting, connecting, and inspiring independent travellers just like you.
Get a quote below or read our in-depth review!
World Nomads provides travel insurance for travelers in over 100 countries. As an affiliate, we receive a fee when you get a quote from World Nomads using this link. We do not represent World Nomads. This is information only and not a recommendation to buy travel insurance.
Final Thoughts on Yosemite VRBOs
Staying in a VRBO in Yosemite is a great way to see this amazing location. They provide a base not far from the park's entrance, or even find yourself lucky enough to wake up in the park itself.
VRBOs here can be a bit more expensive than in other major tourist areas. The remoteness of the properties lend themselves to having a higher price. However, a lot of the listed accommodation options are new homes and cabins. They provide intimate access to nature, often without neighbors close by. You can't put a price on that!
Want more budget-friendly options, check out the Yosemite Hostels if you're a broke backpacker!
---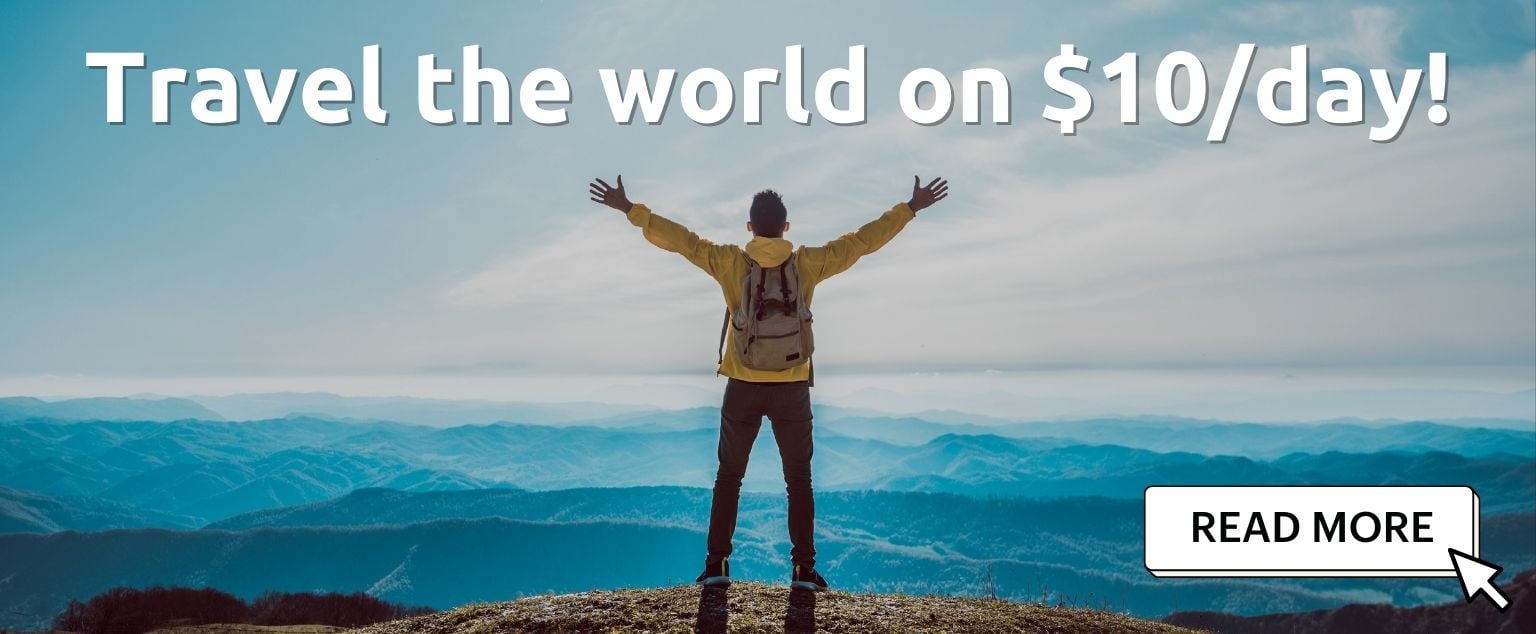 And for transparency's sake, please know that some of the links in our content are affiliate links. That means that if you book your accommodation, buy your gear, or sort your insurance through our link, we earn a small commission (at no extra cost to you). That said, we only link to the gear we trust and never recommend services we don't believe are up to scratch. Again, thank you!