Don't let Pigeon Forge's small size fool you! For such a small charming town, this Tennessee hub overflows with attractions and wonders to satisfy travelers of all stripes.
Nestled on the edge of the majestic Great Smoky Mountains, Pigeon Forge has something for every personality, budget and schedule. From convivial theme parks to the great outdoors, you'll find a plethora of unforgettable and exhilarating things to do in Pigeon Forge.
But, finding superb Pigeon Forge accommodations that fit your taste and budget can be a bit overwhelming, especially for first-time visitors. And, that's why we're crafted this "where to stay in Pigeon Forge" guide for you.
In a hurry, and don't mind which area to stay in Pigeon Forge? Well, then, take a look at some of my handpicked Pigeon Forge accommodation options.
The Perfect Getaway, as its name suggests, is perfect in every way. With a billion-dollar view and fresh mountain air, you can spend hours at this retreat just taking in the scenery. And, once you're done savoring the refreshing moments, you can relax in its hot tub or play billiards.
And, while seems like an uber remote getaway, it's actually just a short drive to the town's most sought-after tourist spots. It's no surprise that this place is one of the best Airbnbs in Pigeon Forge as well!
Traveling on a budget? Trust me, you're going to love this Pigeon Forge accommodation. Even with its inexpensive rates, the hotel offers a heap of perks that will definitely make your vacation more comfortable and memorable.
For one, it has spacious rooms with a variety of modern-day, in-room amenities. And, did we mention that it has a superb location?
Best Cabin in Pigeon Forge – Downtown Getaway
When it comes to location, this cabin in Pigeon Forge is second to none. From Downtown Getaway, you'll be literally within minutes away to the town's action-packed attractions. Surprisingly, though, this cabin is quite easygoing and soothing, making it a terrific place to unwind.
To make things even better, it boasts a pool, a hot tub, a billiard table and an arcade.
Still don't know where to stay in Pigeon Forge? Need some help finding the perfect base for your Smoky Mountain adventure? You might want to take notes as I reveal some tidbits about the top areas to stay in Pigeon Forge.
If you're a first-timer, Pigeon Forge Parkway is your best bet. Lined with top-notch restaurants, attractions and hotels, this 5-mile strip has everything you need to make your vacation hassle-free.
As a matter of fact, some of the top attractions in the region are at your doorstep if you make Pigeon Forge Parkway your base. Not to mention, it offers easy access to the rest of the city and its neighboring towns.
Searching for ways to save money on your trip? A word of advice, stay in Sevierville. I admit, it's not as lively and diverse as Parkway. But, it at least teems with budget-friendly inns, cabins and hotels.
Likewise, food and activities are pretty affordable here, compared to Dollywood and Parkway.
Meanwhile, Dollywood Lake makes an excellent choice for anyone traveling with the family. After all, this area offers direct access to two of Tennessee's most beloved family attractions: Dollywood and Splash Country.
Plus, most of the hotels and cabins in this area are designed for families visiting these world-class kid-friendly attractions.
Want some peace and serenity on your Smoky Mountain escapade? Ober Gatlinburg is, without a doubt, the best area for you to stay in this region in Tennessee. Not only does it exude a laid-back and relaxing feel, but it has quick access to the area's most enthralling natural wonders.
Ever wanted to explore the Great Smoky Mountain National Park? Guess what? Ober Gatlinburg is so close to the entrance of this iconic national park. And, in winter, Ober Gatlinburg becomes a haven of fun for skiers.
#1 Parkway – Best Place to Stay in Pigeon Forge for your First Time
Parkway is, no doubt, the epicenter of kitschy fun in Pigeon Forge. Full of mesmerizing sights, colors and action, this area is home to some of the most iconic and famous attractions in Pigeon Forge.
With its dazzling lights, dazzling attractions and wide selection of food, Pigeon Forge Parkway is an absolute feast for the senses. What's more, the area is lined with a variety of accommodation options for those who want to be in the thick of action in Pigeon Forge.
And, with its numerous options for food, entertainment and lodging, it's easily the best place to stay in Pigeon Forge for first-timers and even families. Also, getting around this 5-mile strip is fairly easy, thanks to the budget-friendly Fun Time Trolley.
Need a break from your monotonous city grind? Well, do yourself a favor and stay at this rustic and restorative guesthouse in Pigeon Forge. Set right in the woods, this laid-back guesthouse treats its guests with a stunning panoramic view of Mount LeConte.
Plus, it has a porch with a hot tub and a grill.
Microtel Inn's location is by far its biggest draw. In fact, the hotel is situated across Wonderworks, Hard Rock Cafe and the Smoky Mountain Opry. Of course, there's more to this hotel than its favorable and convenient location.
Not only does it serve a hot and tasty breakfast daily, but it also has an outdoor pool.
Best Cozy Cabin in Parkway – Downtown Getaway
There's no better place to unwind after a busy day of sightseeing in Pigeon Forge than Downtown Getaway. Even with its central and action-packed location, this cabin is amazingly relaxing, thanks to its laid-back feel, surrounding trees, patio hot tub and swim spa.
Plus, this cozy cabin vacation rental in Pigeon Forge has a games room with an arcade and a billiard table.
Things to See and Do in Parkway
Enjoy homespun humor and fresh jokes at the Comedy Barn Theater. With magicians, fire-eaters, jugglers and ventriloquists, this theater will give you a memorable night of quality entertainment.
Be amazed by the grandeur and intricate beauty of the facade of the family-friendly Titanic Museum. Once inside, spend some time admiring the museum's collection of more 400 genuine Titanic artifacts. With its magnificent interiors, the museum will also make you feel like you're Jack or Rose in the 1997 blockbuster flick.
Share a bench with Forrest Gump, dance with Michael Jackson and pose for a selfie with Sandra Bullock at one of the country's largest wax museums. With a star-studded lineup, this museum will fill your camera's storage with glamorous selfies.
#2 Sevierville – Where to Stay in Pigeon Forge on a Budget
When it comes to hotels, staying in Sevierville is a bit limited compared to Pigeon Forge Parkway. But, on the bright side, it has plenty of budget-friendly inns and accommodations.
And, even with its inexpensive price tag, these options will still take care of your entertainment and relaxation needs. With complimentary WiFi, hearty breakfasts and other handy amenities, you'll definitely find it easy to relax after a busy day in Pigeon Forge at these lodging options.
A gateway to a seemingly endless countryside, this area in Tennessee is perfect for anyone who's about to embark on a memorable outdoor escape. Whether you're into horse riding, hiking, hunting or fishing, you'll find your outdoor bliss in Sevierville.
Best Relaxing Guesthouse in Sevierville – The Perfect Getaway
The Perfect Getaway boasts a stunning view to die for. Believe me, you're going to spend a lot of time on the balcony just soaking up the verdant scenery and fresh mountain air. And, guess what? The guesthouse also has a pool table and a hot tub.
And, despite its slightly remote location, the guesthouse still has a steady and reliable internet connection.
Econo Lodge has the recipe for a memorable stay in Pigeon Forge. After all, this budget-friendly hotel is 5 miles away from the Smoky Mountains and downtown Pigeon Forge. Not to mention, it is surrounded by a bunch of attractions, including a movie theater and city parks.
There are scores of cool amenities here as well, including a seasonal outdoor pool with a slide, complimentary WiFi and a free breakfast.
Best Charming Cabin in Sevierville – Little Cabin
You don't have to spend a fortune to enjoy a soothing and restorative retreat in the Smoky Mountains. At Little Cabin, you get all the perks of a relaxing mountain getaway without the hefty price tag.
To our delighted surprise, the cabin is also just 20 minutes away from the bustling attractions of Pigeon Forge Parkway. As a bonus, the cabin has games, movies and a cushy hot tub.
Things to See and Do in Sevierville
No Smoky Mountain vacation is complete without a taste of the region's signature moonshine. And, at Tennessee Legends Distillery, you'll enjoy free samples of genuine Appalachian white whiskey that comes in a range of flavors, including grape, coffee, blackberry and apple pie.
For animal lovers, get ample opportunities to pet a number of charming creatures at Smoky Mountain Deer Farm. Some of the farm's residents include miniature horses, reindeer, elk, emu, zebra, kangaroos, camels, goats and deer.
Experience a caving adventure like no other by exploring the mystical Forbidden Caverns.
Spend at least an hour admiring the memorabilia that the prized Tennessee Museum of Aviation houses.
#3 Dollywood Lane – Best Area in Pigeon Forge for Families
Traveling with a bunch of kiddos? I suggest that you make Dollywood your home base for your Pigeon Forge family vacation.
To me, Dollywood is a wonderland filled with tantalizing sights and activities for families. As you stay in this area in Pigeon Forge, you'll literally be steps away from the famous Dollywood Theme Park and Dollywood's Splash Country.
From highly entertaining live shows to Western-themed thrill rides, these Pigeon Forge attractions have everything you need for an energetic and wild family vacation.
Furthermore, Dollywood Lane has a range of family-friendly accommodations, ranging from homely condos to luxurious hotels. And, most of these lodging options are elegant and grand with outdoor pools and chandelier-adorned lobbies.
Nestled right in the heart of Pigeon Forge, this cozy cabin gives you instant access to Dollywood and other family-friendly attractions. And, though it has a romantic feel, it's perfectly suited for families too.
With a hot tub and a community pool, it's a great place to chill like a boss after a day of thrills in Pigeon Forge. Kids will likewise enjoy the 4K ultra-flat television.
If you're looking for something a bit more modern, then you're going to love this lodging option. Remodeled to perfection, this Dollywood Lane condo boasts contemporary touches, granite countertops and a gas fireplace.
You'll likely admire the condo's snug memory foam beds. Boredom is also hard to come by for teens and kids here too, thanks to its free Netflix and high-speed Wi-Fi.
Price-wise, this hotel is unbeatable. In spite of its excellent location, the rooms at Comfort Inn are quite easy on the wallet. But, what really makes it special is its spacious rooms and suites. The Standard Queen Room, for instance, can accommodate up to 4 adults and 3 kiddos.
There are also a few amenities that the entire family will enjoy, such as the indoor pool, free high-speed internet access.
Things to See and Do in Dollywood Lane
Dollywood is, hands down, the ultimate playground for families visiting Pigeon Forge. With its heart-pumping roller coasters, live entertainment and special attractions, this massive 125-acre theme park will entertain your family nonstop for days.
Aching for a round of golf? Open year-round, the Gatlinburg Golf course features a world-class course with a clubhouse, hilly greens and a scenic mountain setting.
Full of rides and slides, Splash Country water park is a wondrous place to cool off when the region's weather is rather warm.
#4 Ober Gatlinburg – Best Area in Pigeon Forge for Outdoor Adventures
Ober Gatlinburg is a haven of fun for outdoor adventurers. In winter, it becomes a ski resort town with an outstanding menu of snow sports to offer to visitors of all ages. Summer, meanwhile, offers a heap of slides and scenic trails.
And, unlike Pigeon Forge Parkway and Dollywood Lane, staying in Ober Gatlinburg is extremely serene, especially in the summer months. That's why we recommend it to nature lovers and outdoor aficionados who are bound to the Great Smoky Mountains.
There's also a wondrous year-round gondola that will give you easy and instant access to the major attractions of Gatlinburg. On top of it all, the area has a number of lodging options for those who seek serenity and a dose of nature.
Best Rustic Guesthouse in Ober Gatlinburg – A Splash of Smoky
Guests of A Splash of Smoky will be captivated by a billion-dollar view of the surrounding mountains in the mornings. And, when night time comes, guests will see the beautiful night lights in Gatlinburg.
We also love the location of this guesthouse since it's just a few minutes away from the ski resort and downtown Gatlinburg.
Location is the hotel's main selling point. Take note that this budget-friendly hotel is practically seconds from the official entrance of the Great Smoky Mountains National Park.
Not to mention, it's situated near the Ober Gatlinburg Tram, which will take you to the area's top ski resort. To make things even better, the hotel has plenty of amenities to make your stay more memorable comfortable, such as an outdoor pool and free daily breakfast.
Best Modern Apartment in Ober Gatlinburg – Minimalist Scandinavian
Perched perfectly on a mountain, this striking apartment will soothe your senses with its calm and visually pleasing interiors. What's more, you'll be treated to a magnificent view of Gatlinburg and the Smoky Mountains from your bedroom.
With a perfect blend of cozy and hip, this minimalist and rustic apartment is sure to give you a relaxing stay following a day of hiking.
Things to See and Do in Ober Gatlinburg
Take the exciting chairlift ride to Mount Harrison. Even if you're visiting in summer, the peak will still mesmerize you with Instagram-worthy backdrops and awe-inspiring views.
Drop by the small toy shop called Puzzled and satisfy your taste buds with its homemade specialities.
Winter will quench your thirst for adventure with endless opportunities for skiing and other snow activities.
Here's what people usually ask us about the areas of Pigeon Forge and where to stay.
World Nomads' mission is to support and encourage travellers to explore their boundaries. They offer simple & flexible travel insurance, and safety advice to help you travel confidently.
They've been doing it since 2002 – protecting, connecting, and inspiring independent travellers just like you.
Get a quote below or read our in-depth review!
World Nomads provides travel insurance for travelers in over 100 countries. As an affiliate, we receive a fee when you get a quote from World Nomads using this link. We do not represent World Nomads. This is information only and not a recommendation to buy travel insurance.
There's no place on earth quite like Pigeon Forge. Even though it's fairly small, this town never runs out of surprises and diversions. Whether you're into kitschy attractions or adventurous nature escapades, you'll find a seemingly endless array of things to do in Pigeon Forge.
All of the areas we've mentioned in this guide make a convenient and exciting base for your Pigeon Forge vacation. If we have to pick one, though, it has to be Pigeon Forge Parkway.
Since it has access to virtually anything you need in Pigeon Forge, Parkway will absolutely make things a whole lot easier on our end. Even better, it has activities that will keep you busy for weeks.
Do you own an awesome hostel, hotel or apartment? Want to be featured in our list? Email [email protected] to find out how.
---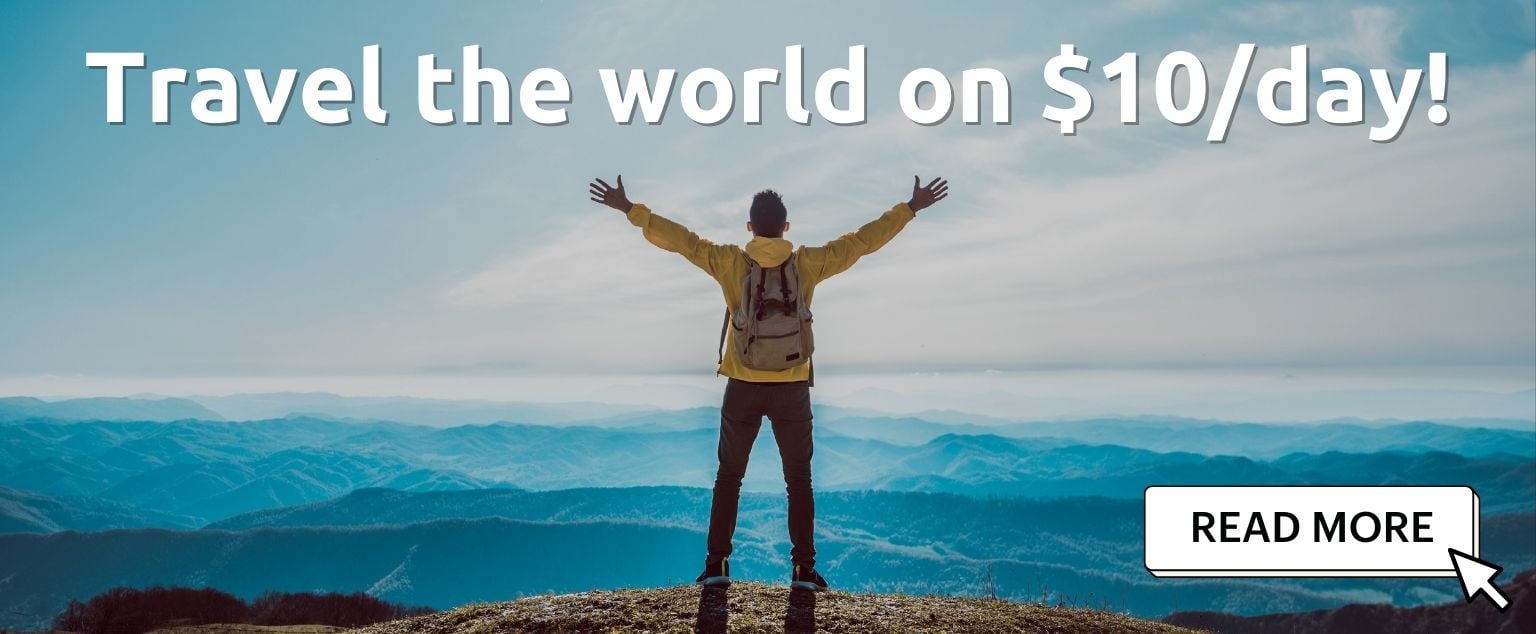 And for transparency's sake, please know that some of the links in our content are affiliate links. That means that if you book your accommodation, buy your gear, or sort your insurance through our link, we earn a small commission (at no extra cost to you). That said, we only link to the gear we trust and never recommend services we don't believe are up to scratch. Again, thank you!