Rhodes has been ruled and conquered by many civilizations: first the Minoans in 16th-century BC, then the Dorians, Parthians, Romans, Italians, Ottoman Empire, many more, and so forth until returning to modern Greece today.
Because so many different empires and cultures lived among the ancient city of Rhodes, this means you can explore a long, fascinating history today through its crumbling ruins and cobblestone streets.
But Rhodes isn't just for history buffs; the island also offers beautiful beaches and delectable food and Greek Culture.
This storied island offers many distinct things to do and each area of Rhodes will offer something unique for visitors.
So… where's the best place to stay in Rhodes?
In this guide, we'll cover the best areas of the Greek island, Rhodes, for travelers of every style and budget. Whether you want to explore the ancient walls, moats, and history, or base yourself near the best beaches on Rhodes, we'll cover it below.
Come find out where to stay in Rhodes for the perfect trip.
Looking for a specific place to stay? Although Rhodes is a popular tourist destination in Greece, you've got plenty of accommodation choices scattered around. From the fancy hotels to the budget, and from the swanky Airbnb apartments to Rhodes' cheaper hostels, check out our top picks for the best places to stay in Rhodes, Greece…
Stay in the heart of New Town in this beautifully decorated traditional house in a local neighborhood. Wake up in a large comfortable bed as the morning light streams in through the large windows.
Spend time reading in your very own private garden or step outside and head to one of the local tavernas for lunch.
This is one of the only hostels on Rhodes, but it lives up to its reputation. Squeaky clean with brand new furnishings and comfortable beds mean you're guaranteed a good night's sleep.
There is a fully equipped communal kitchen, chilled-out patio area, and – for when you've had enough of the Greek sunshine – a home cinema room! They also lend out snorkeling equipment for the beach.
Don't let the name fool you; this boutique hotel isn't all about the fashion, but it does boast a charming, sophisticated style. Situated in the heart of the Old Town with views of the castle, this hotel definitely wins the atmosphere category.
Sit on the picturesque patio, enjoy a tasty breakfast and then walk it off with a stroll to the harbour. The owners are welcoming and will help with any requests.
Steeped in truly ancient heritage, the sparkling island of Rhodes is a beautiful area of Greece awash with as many crumbling ruins to amble through as there are impossibly picturesque beach houses.
Rhodes has been conquered many times through its long history: from the 16th-century BC Minoans, to the Dorians, until it was invaded by the Parthians, conquered by Rome, given to Italians, captured by Islamic invaders, recaptured by Crusaders, sucked into the Ottoman Empire, before returning to Greece in the modern era.
Today, its beaches and warm weather make Rhodes a haven for sun-seekers as much as history buffs.
As such, this storied island is awash with many different facets that make for distinct areas just as fascinating as they are varied.
Beginning, of course, with Rhodes' Old Town. Located like a small time capsule surrounded by the New Town, this part of Rhodes lies behind centuries-old walls and moats, and boasts layers and layers of history.
This is an unmissable area of Rhodes – one that feels impeccably well kept and preserved as you stroll around its charming cobbled streets.
Set to the west of Rhodes Town along the coast lies Ialysos, a town built on the same foundations as the ancient Dorian polis (town) of the same name. Boasting its own historical sights, Ialysos is also a great spot for windsurfing.
Meanwhile, Faliraki, south of Rhodes Town on the island's east coast, is a major tourist destination featuring beaches and a slew of international restaurants.
Further south we find Lindos. Situated on a rocky promontory, this town is part-fishing village and part-archaeological haven. Absolutely brimming with historical sites and home to a fine, cove-sheltered beach, Lindos – which was also founded by the Dorian Greeks – is a quieter, perhaps more heavenly alternative to busier northern Rhodes.
And finally, we have the New Town of Rhodes. Surrounding the medieval walls of the Old Town, this part of Rhodes is busier, full of restaurants and hotels, and close to the town's two beaches: Eli Beach and Zephyros Beach. Plus, there's the picturesque Mandraki harbour.
Now, we're about to explore these magical areas of the island below so you know exactly where to stay in Rhodes, Greece.
The largest of Greece's Dodecanese Islands – an archipelago in the southeast of the Aegean Sea – Rhodes is famous for its beaches and holiday resorts, attracting many tourists from across Europe throughout the summer.
Rhodes is the historical (and current) capital of the Dodecanese, meaning it's packed with heritage too.
Even if you're staying in one of the quieter southern towns, you'll be able to get to busier areas of Rhodes town itself via the bus network. Hiring a car is the most convenient option and can be quite affordable.
Below we'll cover the 5 best areas to stay in Rhodes. We'll also highlight the best places to stay as well as the coolest things to do in Rhodes, so let's step to it!
Rhodes is nicknamed 'Island of the Knights' due to the presence of Crusaders here in the medieval era. In fact, it was this coalition of European knights who built the walls that now denote the town's historic centre: Old Town.
Full of winding streets – nearly two-hundred of which have no names – it's quite literally the perfect place to go in Rhodes to get lost and discover hidden secrets amongst the crumbling stones.
With its status as the oldest medieval town in Europe, this place is for those who like to wander, and who like to stay in the center of it all.
Things to See and Do in Rhodes Old Town
Step through the Eleftheria Gate.
Marvel at the ruins of the 3rd-century BC Temple of Venus in Plateia Square.
Admire the impressive collection of modern Greek art at the Municipal Art Gallery of Rhodes.
Visit the grand Mosque of Suleiman.
Check out the jewels and finely made objects at the Museum of Decorative Arts.
Ramble along the beautifully well preserved medieval 'Street of Knights' also known as Ippoton.
Follow the walls around the town to discover the intact medieval structure itself.
Feast your eyes on the Palace of the Grand Master of the Knights of Rhodes.
Perfect for 3 guests this 50 sqm complex inside the Medival Old Town offers incredible terrace view of the Old Town and the cosmopolitan harbor of Rhodes. In ideal location providing easy access to restaurants, shops, sights, and nightlife, without compromising the quietness and peace you need to have a perfect.
Best Hotel in Rhodes Old Town – Minos Pension
With its amazing views of Old Town and the sea, this pension is the perfect budget accommodation choice. A stone's throw from all of the central action of the old town but without the tourist crowds, this pretty pension is clean and well looked after by its welcoming owners.
Another Great Hotel in Rhodes Old Town: St. Artemios Boutique Hotel
This boutique hotel is set up right in the middle of the medieval old town. Everything you could need, from bars and restaurants to shops and coffee shops, are on the doorstep.
Rooms are large and offer great views of Old Town; they also come with coffee machines, so you can sip coffee on your private balcony.
Situated to the west of the Old and New Towns of Rhodes, Ialyssos is a laid-back place to visit, full of chilled-out places to eat and relax with a drink.
Hotels line the waterfront and pebble beach, with plenty of cafes to duck into when the sun just gets too intense. This area is well known for windsurfing, so go ahead and take a lesson.
Half a mile up the pine-covered hills – away from the tourist action where the town meets the sea – is the original village from which the modern town grew; here visitors will find plenty of old-world Greek charm with tavernas, churches and villagers people-watching from street corners.
Not only is Ialyssos our pick for where to stay in Rhodes on a budget. You'll find prices here are on the cheaper end of the spectrum of travel costs in Greece, and it's also a chilled out option to experience local life.
Things to See and Do in Ialyssos
Visit the Church of Our Lady of Filerimos and admire the views from the top of the hill.
Wander into the village and experience traditional Greek life.
Learn about gems and bones from the friendly owner of the private Museum of Mineralogy and Paleontology.
Eat traditional Greek treats and bread from Karevolias Bakery.
Stop off at Surfer's Paradise, an excellent surf shop for those interested in the great slice of the sea just off Ialyssos.
Try out windsurfing; this area is well known for it!
Drink and dine in the traditional Greek taverna of Filerimos; try lamb's ribs and cheese balls.
A fully equipped studio with a balcony is located 10 minutes from the airport and 12 minutes from the city center by car/bus/scooter. It's within a walking distance from Ialisos' beach, also known for water sports like Windsurfing and Jetski. The apartment has 2 single beds and a sofa bed.
These low-cost holiday apartments are an excellent choice for budget accommodation on the island. Low prices don't necessarily mean less, however, as the family who owns the apartments will welcome you with open arms.
The rooms are kept clean and you'll have lots of space to relax, including a balcony. A small kitchenette is great for making snacks to keep costs low.
This place is run by a very warm and amiable couple who will make sure your stay is the best it can possibly be. Rooms are spacious and immaculately clean; you'll even get your own balcony complete with mountain views!
A daily maid service keeps things fresh and you can grab a bite to eat ten minutes down the road at the local restaurants.
Well known for its long, white sandy beach, Faliraki – 15 kilometres south of Rhodes town – is also the epicentre for nightlife on the island itself.
Bars, pubs and clubs dot this town; in particular, the aptly named 'Bar Street' will keep any party-lover busy for a number of days!
Not only is Faliraki popular with European teenagers (and adults) looking for a fun time, it's a surprisingly nice place to stay in Rhodes for those travelling with children: the shallow waters, nearby amenities, and many resorts mean everyone can be entertained – and affordably entertained at that.
Things to See and Do in Faliraki
Go and play at the massive Faliraki Waterpark nearby.
Browse countless souvenirs at Faliraki Square.
Discover the underwater life with a snorkel at Anthony Bay, 5 minutes from town.
For some peace and quiet, visit the grand old Saint Nectarios Church. You may catch a local wedding if you're lucky!
Those looking to party should head into the hedonistic Bar Street.
Eat traditional Greek food at the friendly and buzzing Manolis Taverna.
Learn more about sealife at Aqua World, an aquarium.
Located on 14km of the highway Rhodes-Lindos at Faliraki. It is 10 min or 20km away from the airport and 13km from the town of Rhodes. This 35cm2 furnished with handmade wooden furniture and air conditioning. The apartment has a double bed, a sofa bed, a fully equipped kitchenette, with access for a wheelchair.
Based in a buzzing area in walking distance to the centre and the beautiful beaches, this budget accommodation won't break the bank but will make your holiday in Rhodes memorable.
Located down a quiet street, the apartment comes with air-con and a little kitchen to make refreshments. The local owners are very smiley and happy to help with recommendations.
Another Great Hotel in Faliraki: Toula's Apartments
Spend days lounging around the pool in the sun or take a walk to the nearby beach: these holiday apartments cater to your every need to make your getaway perfect.
The rooms and facilities here are all well looked after. Plus, there's a bus stop on the same road, which means you can explore the island's sights.
The most charming village on Rhodes has a great mix of nightlife, beaches and history. Lindos boasts whitewashed houses lining car-free cobbled streets, a magnificent ancient clifftop Acropolis, and only a several hundred inhabitants.
However, despite the local and traditional feel of the town, those looking for nightlife won't have to travel as far as Faliraki; Lindos has its own selection of bars and restaurants which embrace fun times 'till late. With such a beautiful balance, it's a fantastic area of Rhodes for backpackers in Greece to stay in to get a bit of everything: history, authenticity, and mad parties!
Things to See and Do in Lindos
Recline with the locals on the sandy Pallas Beach.
For a busier atmosphere, visit Lindos Beach complete with bars and cafes.
Take a tour around the truly old and awe-inspiring Acropolis; the ruins of the town's ancient citadel.
Visit the picturesque spot where the whitewashed St Paul's Chapel lies between rocks shaded by pines.
Swim in calm St Paul's Bay, one of the top places to swim on all of Rhodes.
Walk along the rugged coast to the very pretty ruins of the Tomb of Kleoboulos.
Shop for traditional Greek pottery along Lindos' cobbled streets.
Eat at one of the town's many rooftop restaurants and enjoy a sunset.
Unpack the Korres organic toiletries and turn on the massage jets in the free-standing shower and bath cabin. Then breakfast on the veranda as the sun rises over Pallas Beach. Hi-tech hits include an iPad Air 2, Bose speaker, and Samsung 55'' 4K TV.
For an area that is well known for being a little expensive and popular, this low-cost Rhodes accommodation is brilliant for budget-conscious travellers.
Though not a hostel, this complex boasts a pool and a lounge area for meeting fellow guests or spending days chilling out. The rooms are basic but well cared-for by the family who runs the apartments.
If you want to spend your green island vacation surrounded by vistas of the rugged Rhodes mountains and the sparkling sea, then this is just the spot for you.
Like a secret hideaway, enjoy fresh coffee on the balcony and trips to the nearby beach. The hosts will make sure everything is arranged so your stay is as perfect as it can be.
Although it's called the New Town, this section of Rhodes dates back to the Greek citizens who were kicked out of the Crusaders' fancy new walled citadel.
From its medieval roots, the town has grown to become a modern city – comparatively to other Greek cities, and is clean and well maintained.
Some of its architecture dates to the 20th century and features a lot of Art Deco-style buildings. Its wide boulevards and tree-lined streets make New Town a slightly more modern experience than the Draconian sights of the Old Town- but not that much modern.
Things to See and Do in Rhodes New Town
Climb up Monte Smith Hill to discover the Acropolis of Rhodes.
Get your beach on at one of the two beaches in town: Mandraki and Eli.
Take a stroll along the coast.
Browse the wares, pick up some pastries, and stop for a coffee at New Market.
Check out Mandraki harbour, known for its three windmills and fortifications.
Hike in the flora and fauna of the nearby and relatively cool Rodini Park.
Stroll along the pier and admire the fort of Agios Saint Nikolaos at the end.
Visit Rhodes Aquarium, where you can explore the sea life of the Aegean and Mediterranean seas.
Low prices, clean, and decorated in an authentic Greek style, this hotel is the best budget stay in Rhodes. Tucked away down a pretty back-street, the atmosphere is relaxed and the owners are really friendly.
There's a common area to meet and mingle with other guests and lockers to keep your belongings safe.
Located in the thriving center of the New Town, this hotel is surrounded by modern amenities but is also close to the beach. Guests have access to the outdoor pool or you can grab a drink in the hotel bar.
Rooms are modern by design, complete with big showers and comfortable beds. Enjoy a drink on your private balcony and then stroll to dinner at the nearby restaurants.
Best Airbnb in Rhodes New Town: One bedroom in the heart of Rhodes
A split level house located on the first floor. With a fully equipped kitchen and a large living room with a dining area can be used as a second bedroom as the double sofa bed can sleep 2 people. It is equipped with a satellite 32 inc TV, air-conditioning and complimentary WiFi. The is also a large veranda that has a sitting area with an umbrella and BBQ equipment.
Here's what people usually ask us about the areas of Rhodes and where to stay.
Don't Forget Travel Insurance for Rhodes
World Nomads' mission is to support and encourage travellers to explore their boundaries. They offer simple & flexible travel insurance, and safety advice to help you travel confidently.
They've been doing it since 2002 – protecting, connecting, and inspiring independent travellers just like you.
Get a quote below or read our in-depth review!
World Nomads provides travel insurance for travelers in over 100 countries. As an affiliate, we receive a fee when you get a quote from World Nomads using this link. We do not represent World Nomads. This is information only and not a recommendation to buy travel insurance.
In this guide, we covered the best areas to stay in Rhodes by travel interest and budget. While there aren't many hostels in Rhodes, we did our best to include affordable guesthouses and pensions, alongside some more luxurious and unique hotels.
Rhodes is truly a beautiful choisce among the islands of Greece; you'll often feel like you're stepping back in time, which probably explains why Rhodes is rated the best Greek Island for traveling back in time.
There's no arguing that Rhodes is beautiful, but if you're still not sure where to stay in Rhodes, I'll quickly recap our favorite spots….
Stay Hostel Apartments is an excellent valued hostel with a communal kitchen, patio area, and cinema room! They even lend out snorkeling equipment to guests. You can't go wrong at this newly furnished and well-run hostel.
Nikos Takis Fashion Boutique Hotel is also a great hotel to stay at in Rhodes. It's charming and well-situated in the heart of Old Town.
Have you been to Rhodes in Greece? Let us know in the comments if we missed anything!
Do you own an awesome hostel, hotel or apartment? Want to be featured in our list? Email [email protected] to find out how.
---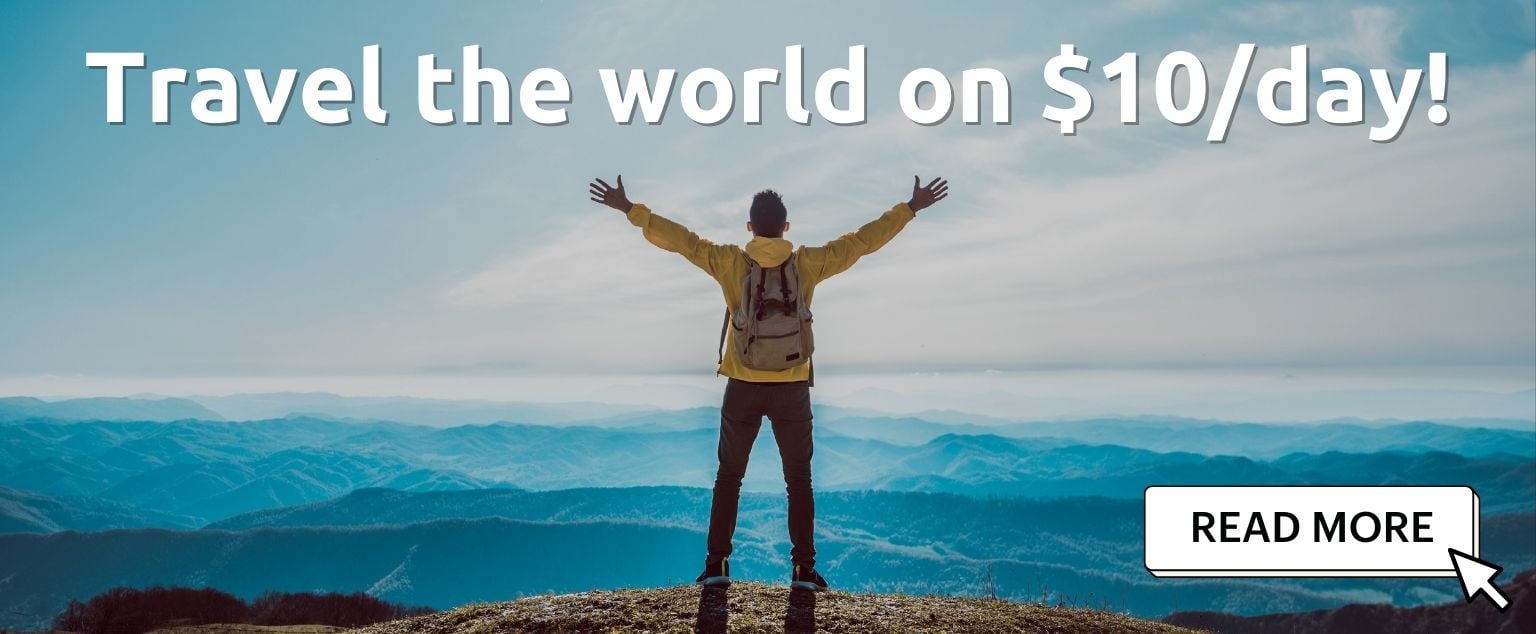 And for transparency's sake, please know that some of the links in our content are affiliate links. That means that if you book your accommodation, buy your gear, or sort your insurance through our link, we earn a small commission (at no extra cost to you). That said, we only link to the gear we trust and never recommend services we don't believe are up to scratch. Again, thank you!