As the economic capital of Europe's powerhouse (Germany), you may well think that Frankfurt doesn't have a whole lot for tourists. However, cast aside your misconceptions as it's home to world-class museums and charming and pretty Old Town, and if you're lucky enough to be visiting during the festive season – traditional German Christmas Markets!
As it's a banking and finance city, this place can be pretty expensive but there are some great value Airbnbs. Whether you want a private room with a friendly local, an awesome apartment in the heart of all the nightlife, or even a city centre luxury pad, there's an Airbnb in Frankfurt for you!
We've put together this handy list of the best Airbnbs in Frankfurt so you don't have to trawl through the website yourself. And it'll make it much easier to plan and make the most of your German vacation! So, let's jump in and take a closer look at the best short term rentals in Frankfurt!
In a Hurry? Here's Where to Stay in Frankfurt for One Night
First Time in Frankfurt
Clear, Simple, and Natural Flat
This Frankfurt Airbnb that ticks all the boxes! It's in a great location the price is good, and the reviews are ace. The room is flexible too so it can be set up according to your needs. Within 300 metres, you'll find sushi, Mexican, Italian, and a whole host of other awesome options!
Places to Visit:
You must see the Romer – the iconic, old town hall dating from 1405

King amongst skyscrapers is "Main Tower" offering 360 views

Check out the Palmerngarten Botanical Gardens
Is this amazing Frankfurt Airbnb booked for your dates? We've got your back with our other favorite properties below!
Quick Answer: These are the Top 5 Airbnbs in Frankfurt
Overall Best Value Airbnb in Frankfurt

Overall Best Value Airbnb in Frankfurt

Clear, Simple, and Natural Flat

>

$

>

3 Guests

>

Great location

>

Luggage drop off available

>

$

>

3 Guests

>

Great location

>

Luggage drop off available

VIEW ON AIRBNB

Best Homestay in Frankfurt

Best Homestay in Frankfurt

Pretty Room in Sachsenhausen

>

$$

>

2 Guests

>

Laptop friendly workspace

>

Close to U-Bahn station

>

$$

>

2 Guests

>

Laptop friendly workspace

>

Close to U-Bahn station

VIEW ON AIRBNB

Best Airbnb for Couples in Frankfurt

Best Airbnb for Couples in Frankfurt

Best Place to Discover Frankfurt

>

$$

>

2 Guests

>

Complimentary Breakfast

>

Private entrance and bathroom

>

$$

>

2 Guests

>

Complimentary Breakfast

>

Private entrance and bathroom

VIEW ON AIRBNB

Best Airbnb for Families in Frankfurt

Best Airbnb for Families in Frankfurt

Heart of Frankfurt

>

$$$

>

4 Guests

>

Great location

>

Fully equipped kitchen

>

$$$

>

4 Guests

>

Great location

>

Fully equipped kitchen

VIEW ON AIRBNB

Best Luxury Airbnb in Frankfurt

Best Luxury Airbnb in Frankfurt

Luxury City Opera Living

>

$$$$

>

2 Guests

>

Awesome location

>

65 inch TV

>

$$$$

>

2 Guests

>

Awesome location

>

65 inch TV

VIEW ON AIRBNB
Why Stay in an Airbnb?
Local Experience
Travel is shifting dramatically away from the local experience – yes, even for backpackers. We're trapped in our hostels, coffeeshops and party districts. Airbnb is breaking down that barrier for every echelon of traveler – think basement mattress to infinity-pool penthouse!
It's a great way to contribute to the local economy because the cash goes right to the owner and other locals employed for cleaning, maintenance and management. Staying in someone else's home – a unique place with character – feels more like fitting into the area rather than having the typical tourist hotel room.
Airbnb hosts are known for taking good care of their guests; if it's recommendations you want, you've got a pre-made friend to help you out!
Affordability
No matter your budget, Airbnb has a place for you to stay – from entire apartments to single rooms, houseboats and even castles. There are over six million places worldwide to choose from.
Don't split up into two to three hotel rooms! The Airbnb platform accommodates any size, from single travellers to large groups. Everyone gets to stay together, which makes the travelling experience much more comfortable and at the same time way more affordable. Save your money by paying per night, rather than per person. A lot of rentals have more than one bedroom or an extra pull-out couch, futon or trundle bed. Hosts also provide a nice set of clean sheets, a good quality comforter and extra pillows and blankets.
You don't want to spend a lot of money on having to eat out every night either? Just add the filter "kitchen" into your search and you can choose any home that lets you cook at home with all the cutlery, glasses, pots and pans provided.
Safety
Are Airbnb reviews legit? Airbnb wants every guest to be safe so they created a world-class review system where tenants are encouraged to be honest about their experience because it stays invisible until the reviewing period has locked.
Guests are given the power to tell the truth and "make or break" the place they stayed at since the platform forbids the owner to change or remove the review. Every comment you can read on Airbnb is based on finished stays and experiences. Plus, some hosts often depend on the money they earn renting their property and one bad experience from any guest would devastate their income. It might be a bleak perspective, but hey, that's something of a guarantee you'll be cared for!
Airbnb also has a 24/7 emergency line with someone ready to assist you. In the worst case, Airbnb will provide a driver or make sure you find a safe place. If you choose this booking platform, you will always be in good hands, without any doubt.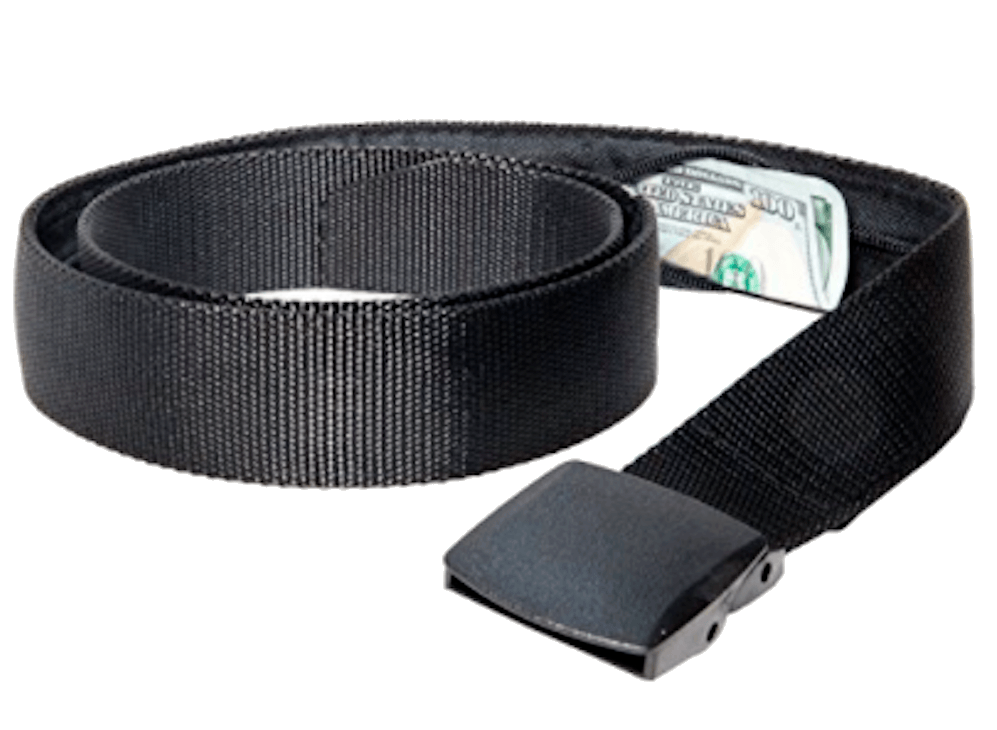 You should always have emergency cash hidden on you - pick up this awesome security belt with its hidden pocket before your next trip. It's perfect for hiding cash, card and a passport photocopy.
The Top 15 Airbnbs in Frankfurt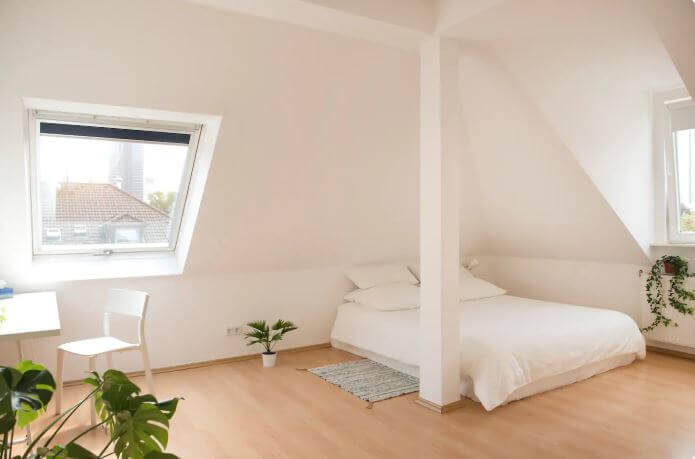 $
3 Guests
Great location
Luggage drop off available
Let's kick off with a Frankfurt Airbnb that ticks all the boxes! It's in a great location, it won't burn a hole in your pocket, and the reviews are ace! The room is flexible too so it can be set up according to your needs – so whether you're a couple, staying with a friend, or a business traveller, you can have a king bed or three singles. If you don't want to use the equipped kitchen in the flat, then you can head to a restaurant. Within 300 metres, you'll find sushi, Mexican, Italian, and a whole host of other awesome options!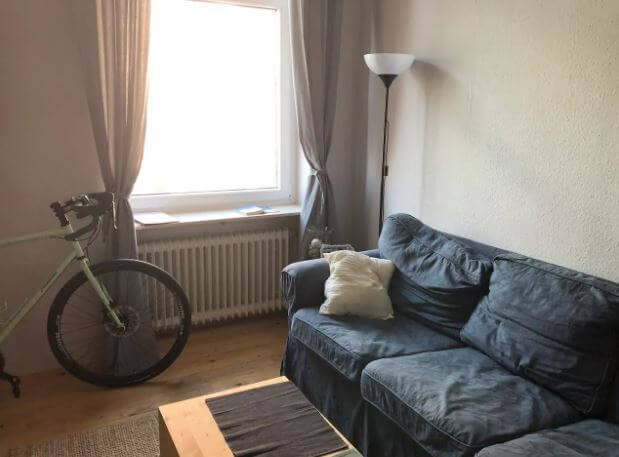 $
2 Guests
Access to communal areas
Wi-Fi
Frankfurt can be frightfully expensive, and this might even put some travellers off. However, it shouldn't, as you can still find budget accommodation if you look hard enough! This small room by the river Main may not be flashy, but it's in an awesome location and you have a friendly host – just a couple of bonuses for one of the best priced Airbnbs in Frankfurt!
Digital nomads will be happy to hear that there's a laptop friendly workspace and fast Wi-Fi. If you fancy an evening in, you've also got access to the communal areas!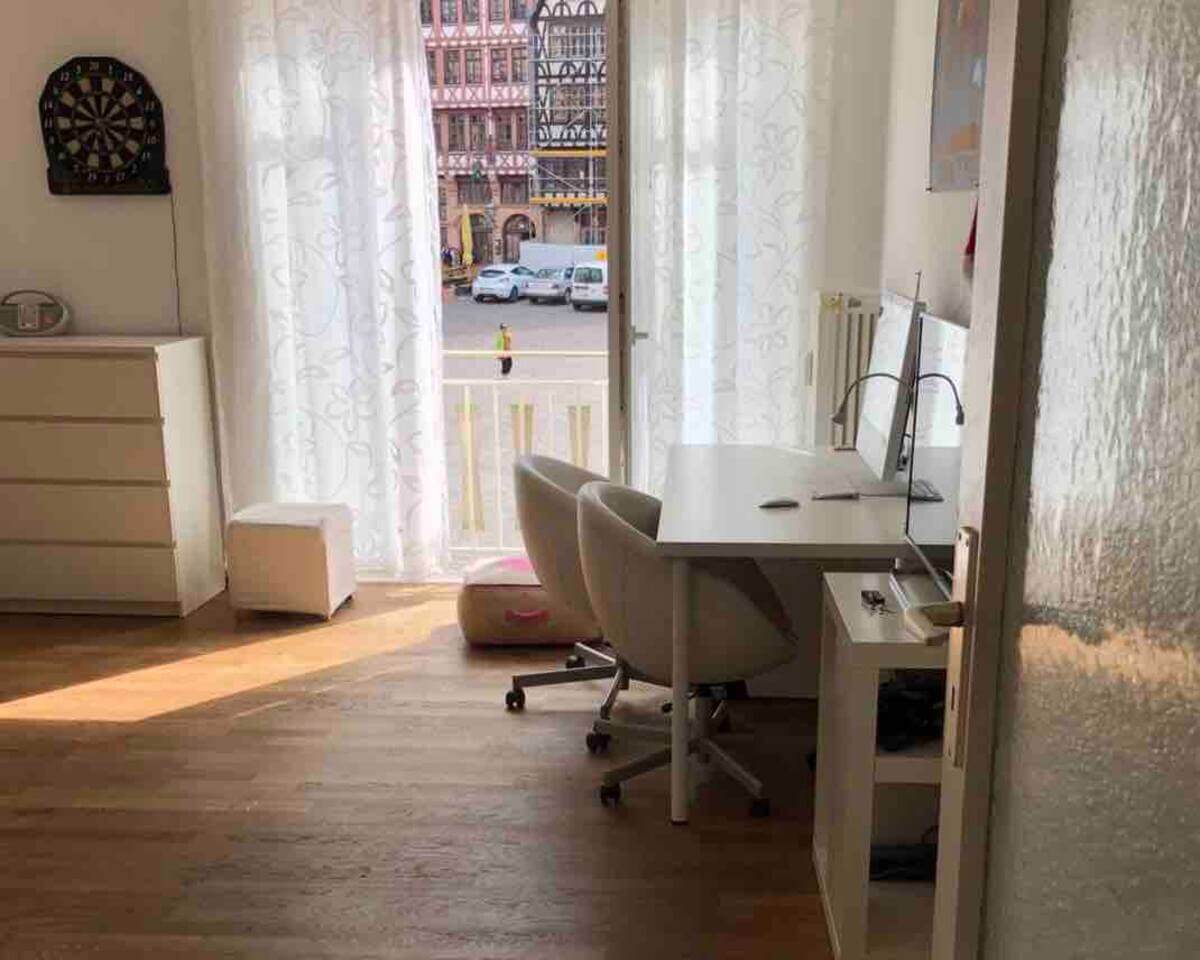 $
2 Guests
Complimentary Breakfast
Near all the sights!
A laptop friendly workspace and fast Wi-Fi are absolute musts for digital nomads. Anything else is an extra, and this awesome Frankfurt apartment has plenty of those! The complimentary breakfast fuels you up and you won't need to splash out any extra or find a suitable cafe you can set up your laptop in. Great news! It also looks out onto one of the prettiest squares in the Old Town, so if you're feeling wiped out at the end of the day, just pull up a chair by the window and watch the world go by!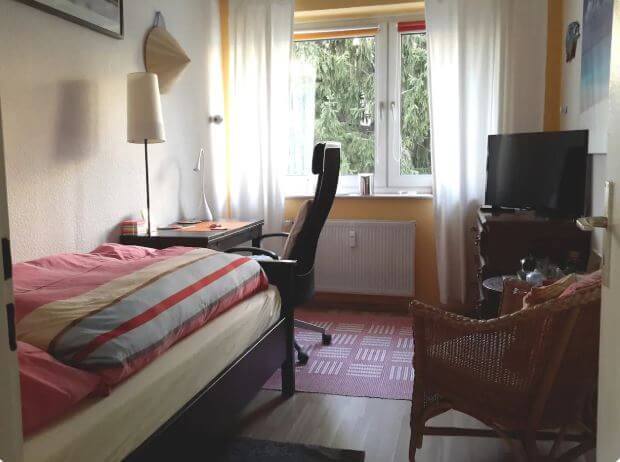 $
1 Guest
Fully equipped kitchen
Tea and fruit for snacks
If you're travelling solo, many people will probably point you in the direction of a hostel. However, we understand that they're not for everyone so we've decided to offer you an alternative. Check out this homestay in Frankfurt! You've got a friendly host who can happily recommend you nearby places to eat, drink, and shop.
They're also offering you use of their fully equipped kitchen, as well as complimentary tea and fruit to snack on. Not only is this a great opportunity to save money, but to have a local experience too!
The Best Travel Backpack?!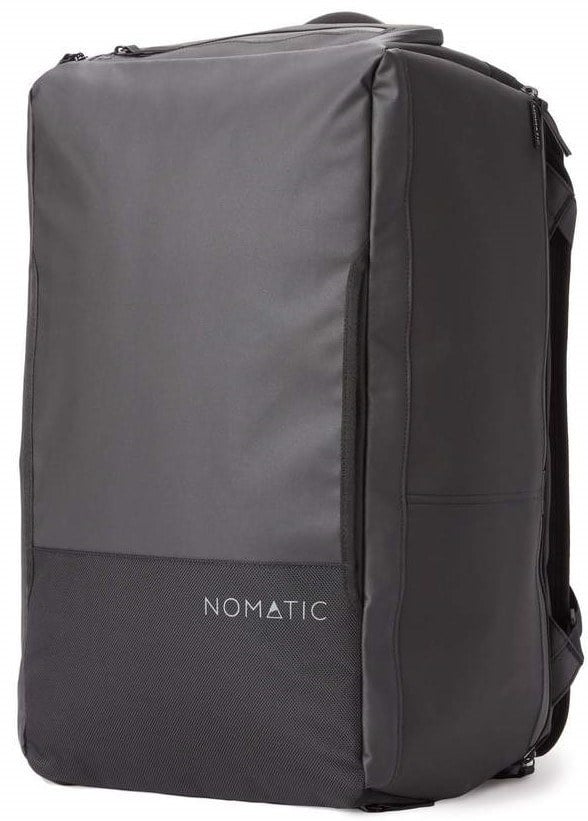 Pssssst! Not picked the perfect travel backpack yet? The Broke Backpacker team has tried out over thirty backpacks this year! Our favourite carry on backpack is the Nomatic Travel Bag.
Read our full review!
$
3 Guests
Full kitchenette
Extra mattress
If you're going to Frankfurt for nightlife, you'll want to be in the Sachsenhausen area. And that's exactly where this apartment is located! The studio apartment has an awesome view, and it's just a hop, skip, and a jump from the Southern Station – ideal if you're heading out for day trips. If you overdo it at Frankfurt's cool bars and clubs, you'll be happy to come back here. That's because you've got an equipped kitchenette – ideal for preparing something to soak up that hangover the next day!
$$
2 Guests
Complimentary Breakfast
Private entrance and bathroom
Travelling to Frankfurt with the one you love? If that's the case, you won't just want anywhere. This awesome apartment is listed as the best place to discover the city from, and it's true – especially if you want to take advantage of Museumsufer! But it's the inside of this Frankfurt apartment that will really make things romantic. There's lots of light, your own private entrance and bathroom, and the bed is super comfy. To top it all off, your kind hosts offer a complimentary breakfast too!
$$
2 Guests
Laptop friendly workspace
Close to U-Bahn station
Most of the time staying with a local is the best way to see a new city while saving money at the same time. And for that, you'll need to know the best homestay in Frankfurt! This pretty room has a workspace, a double bed, and plenty of space for clothing – ideal if you're planning a longer stay! It's also close to the U-Bahn station, so it's easy to get around the city and to the airport. Because you're in Sachsenhausen, it's easy to find nightlife nearby and the best museums in the city!
$$
2 Guests
Fabulous location
Complimentary breakfast
There are quite a few great homestays in Frankfurt, so we didn't just one to give you one option! Check out this modern room near all the sights if you're looking for an awesome location with friendly hosts, for a fun and authentic stay! The apartment not only comes with free Wi-Fi, but a complimentary breakfast. So, that's ideal if you're a digital nomad!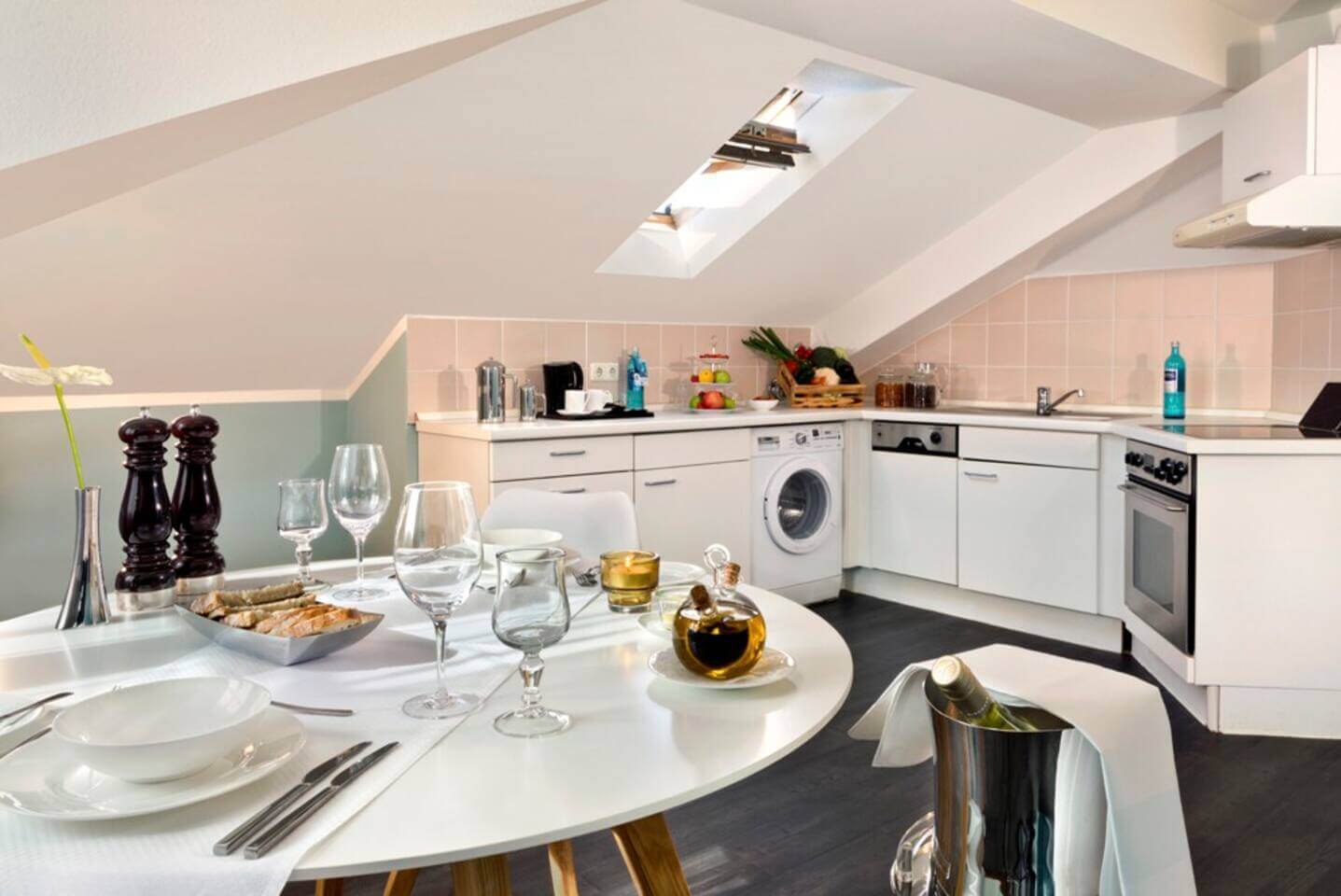 $$$
2 Guests
Access to hotel facilities
Balcony
If you don't mind splashing a little cash on your Frankfurt Airbnb, take a closer look at this luxurious apartment with fantastic views of the skyline. Ever wanted to dine out on a balcony overlooking Mainhattan with a meal you've whipped up in your own private kitchenette? Now's your chance! You get access to the facilities of the Savigny Hotel while you're here, including a fitness room, restaurant, bar, and business centre!
$$$$
2 Guests
Awesome location
65 inch TV
Another great option if you've got plenty of money to spare for your Frankfurt Airbnb is this luxurious loft behind the old opera house. The designers have really taken the minimalist approach, yet there are a load of facilities just for you! You've got a kitchen, high quality music speaker, and an awesome 65 inch TV. How does that sound for watching your favourite series or film?! And it only gets better when you find out you'll be lying back on modern upscale furniture, which looks comfortable and cool!
Best Airbnb in Frankfurt for Families – Heart of Frankfurt
$$$
4 Guests
Great location
Fully equipped kitchen
On the edge of the Bahnofviertel, you'll find the best Airbnbs in Frankfurt for families. There's space for up to 4 people here across 2 rooms. As well as the bedroom, you've got a sofa bed and air mattress in the communal areas. Of course, there's also a kitchen should you want to prepare everyone's favourite meals after a day of sightseeing. To explore the city, you'll not have to go too far. One of the biggest selling points of this Frankfurt apartment is its location – it's near all the top sights!
$$$
4 Guests
Laptop friendly workspace
Garden
For those who are travelling with friends, you'll want Frankfurt apartment that's got plenty of space for you to enjoy each other's company. Not only does this have a lovely indoor communal space, but you've also got access to a garden! If you're a larger party, there are also a couple of floor mattresses you can use too after a night of board games, watching a movie, or a night on the town! There's a kitchen for preparing breakfast, lunch, and dinner too!
$$$
3 Guests
Free use of bike
Kitchen with bar table
Bahnhofsviertel is one of the coolest areas in Frankfurt, so it makes sense to check out what's on offer there. This modern apartment is within a stone's throw of a number of attractions, as well as the best restaurants, bars, and shops in town. If you want to head a little bit further out, then you've got use of your friendly host's bike.
There's plenty of space around the apartment and you can enjoy decorative touches like the world map and the L shaped corner sofa! There really aren't many more stylish apartments not just in Bahnhofsviertel, but the whole of Frankfurt!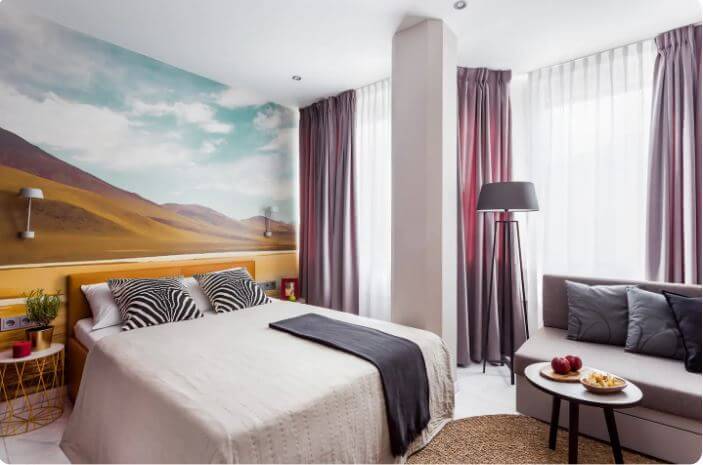 $$
2 Guests
Fully fitted kitchenette
Flat screen TV
We promise this is the last apartment we're going to show you in Bahnhofsviertel! However, this studio is perfect for a couple, solo, or business traveller! Not only do you have access to this awesome Frankfurt apartment, but there's a gym and a laundry room in the basement that you're welcome to use too. You can even get a letterbox if you're planning on staying longer! The serviced apartment also boasts Wi-Fi, air-conditioning, marble flooring, and some seriously cool interior dessign!
$$
2 Guests
High speed Wi-Fi
Balcony where you can smoke
Last but not least on our list of the best Airbnbs in Frankfurt is this cool pad in Innenstadt. It may be a private room in someone's home, but you still get a king bed where you can starfish at night – even if you're travelling with the other half! Smokers take note – you can head out onto the balcony for a cigarette with some splendid views of the river and the city's skyscrapers! When it comes to the location, you don't get much better. You're just a hop, skip, and a jump from both the city centre and Main Station!
What to Pack for your Frankfurt Airbnb
Pack these things for a nicer stay in your Airbnb.
1. Active Roots Toiletry Bag: Many Airbnb hosts will provide basic toiletries, but not everyone is happy to find a simple bar of harsh soap so you'll want to come with some of your own supplies in case. This Active Roots Toiletry Bag keeps all of your bathroom essentials organized, accessible and safe from leaking into your suitcase. The bag stands on its own or hangs off a towel rack. Made from water-resistant and durable material, you can be sure that this bag will survive lots of great holidays.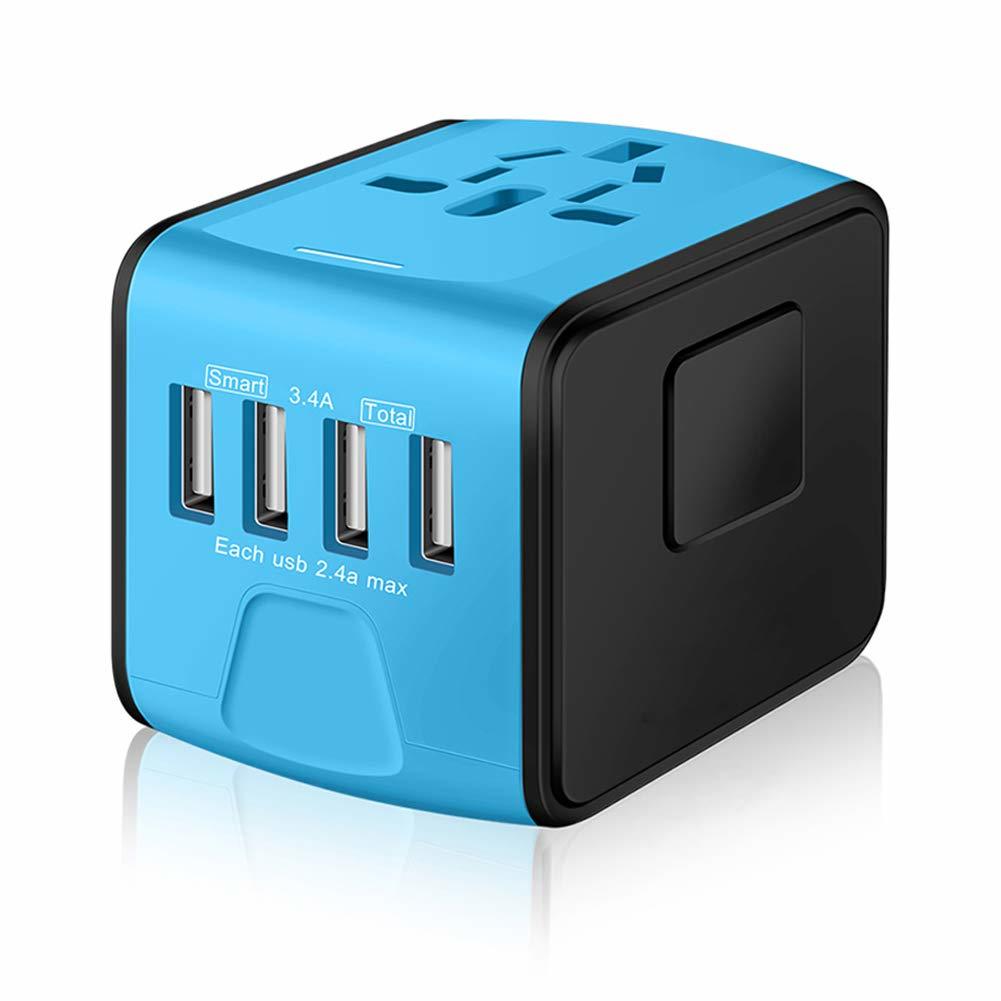 2. Universal Travel Adapter: Don't land in a new country without the right adapter to charge your devices. This can be a logistical nightmare as your phone runs out of juice but you still need to plot a course to your rental. This universal travel adapter covers 150 countries, and you'll always be able to charge your phone (and 4 more devices simultaneously), no matter where you are in the world.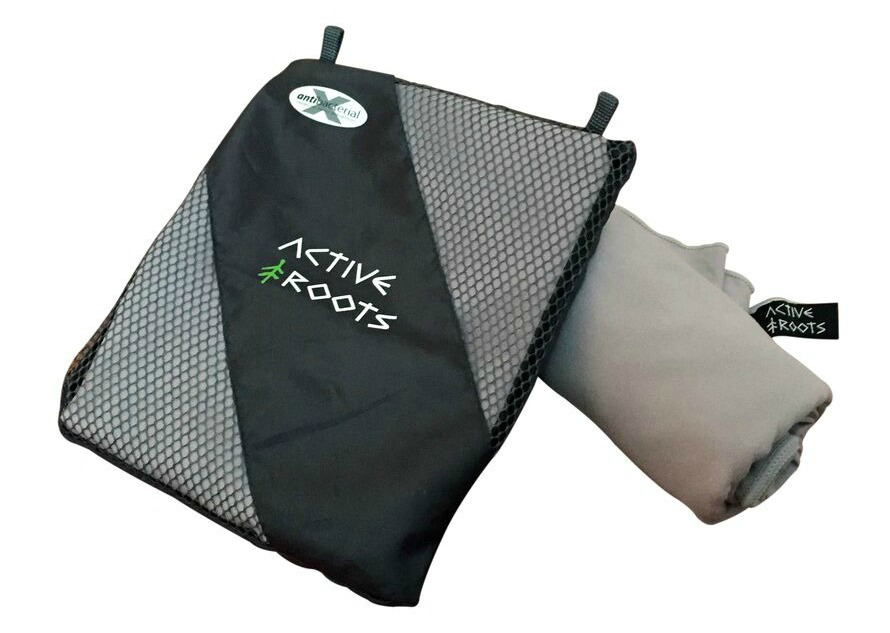 3. Active Roots Microfiber Towel: If you don't want to trust your Airbnb to provide clean towels, it's always smart to bring your own. Problem is, most towels take up a lot of space in your suitcase. The Active Roots Microfiber Towel is made of super-light material, which hardly takes up any space. Plus, it's incredibly comfortable and quick-drying. Great for a day around the pool or at the beach. The material is antibacterial, so it won't smell funny, even on long holidays.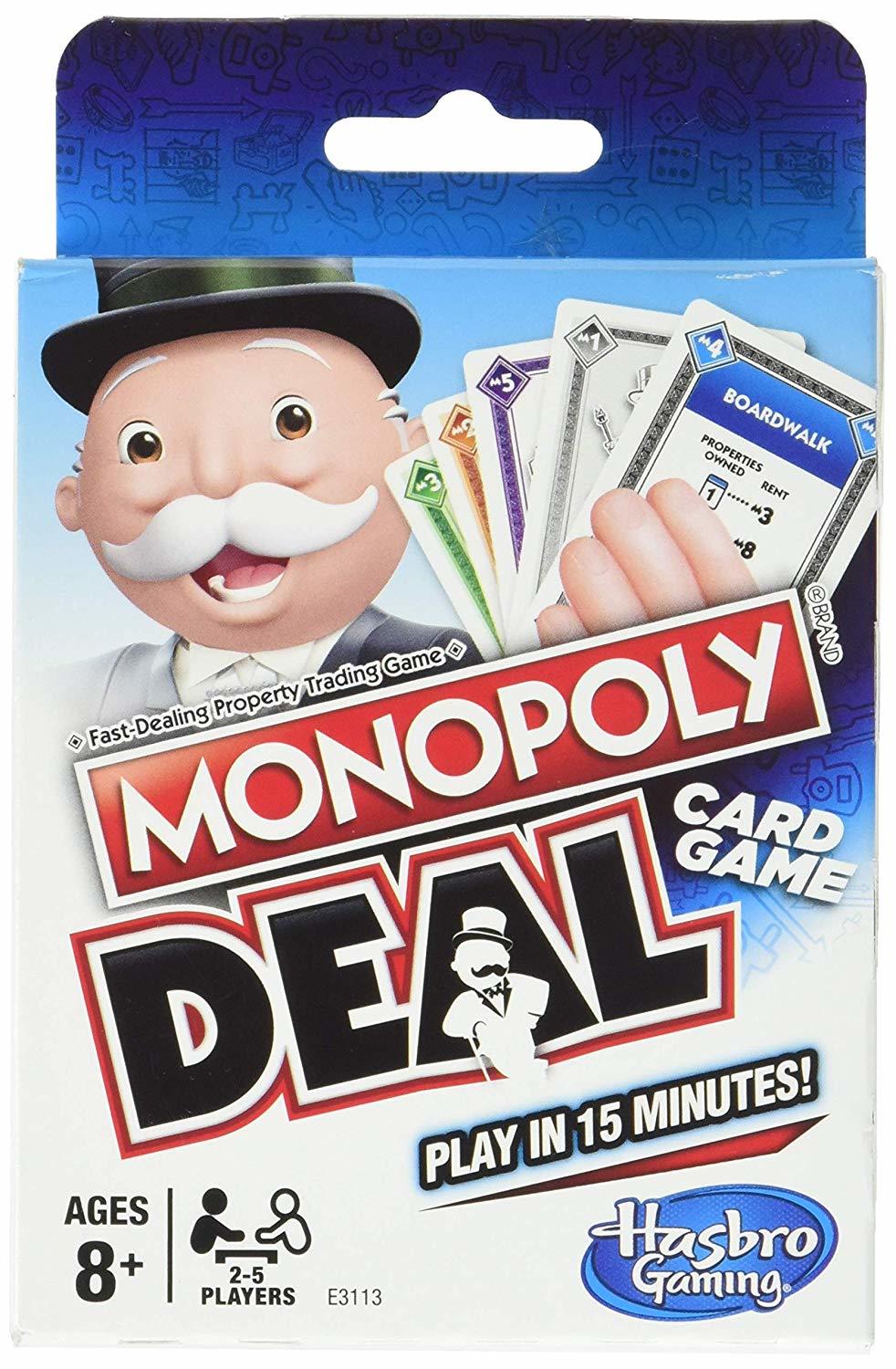 4. Monopoly Card Game: Growing up, who didn't love playing Monopoly with family and friends? Monopoly Deal is a Card game based on the original board game version. It's fast-paced and fun to play – perfect for young and old. Take this card game with you on your travels and you can be sure that even the most boring evening will turn into a fun night – plus, your travel buddies will love you (no promises though)!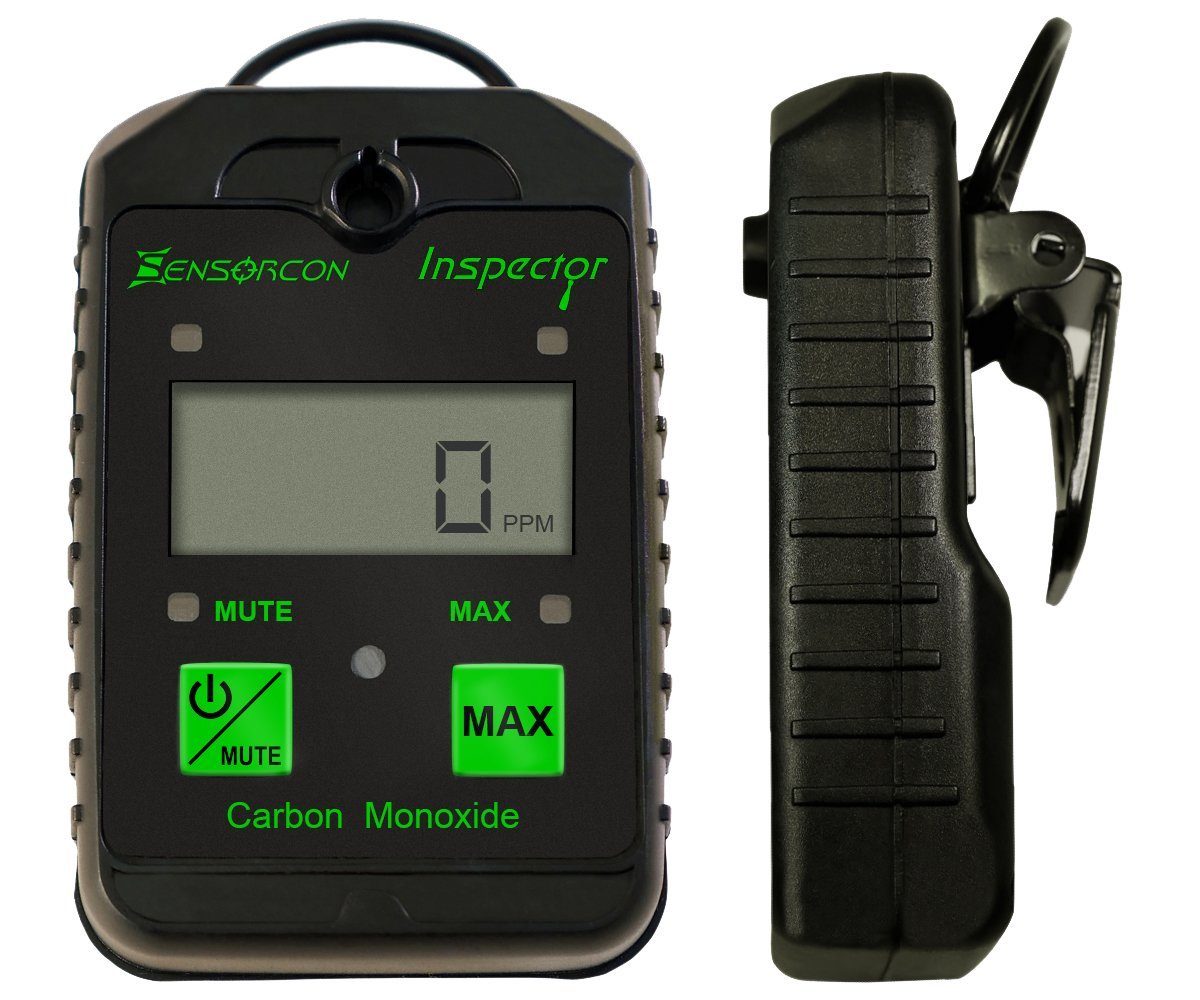 5. Carbon Monoxide Detector: If you're from the U.S. or the E.U., you probably have a CM detector in your home. A lot of accommodations elsewhere don't have any protection installed since there are no fixed regulations for CM monitors. Pack one of these guys for some extra peace of mind.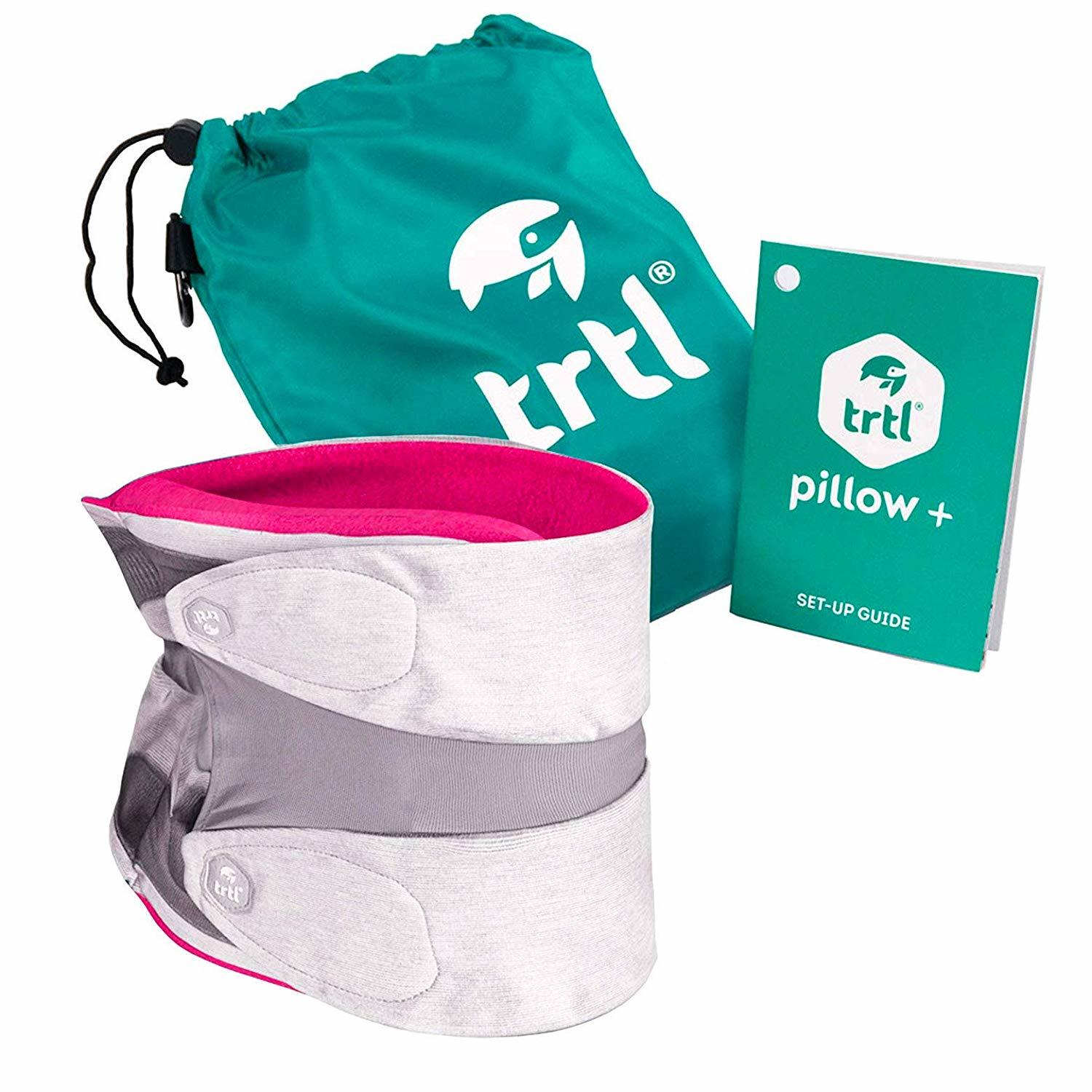 6. TRTL Travel Pillow: Bus and plane rides are definitely not the most enjoyable things in the world, and as far as travel pillows go, most don't add a lot of comforts either. The TRTL travel pillow is a game-changer for long term travels. The ergonomic design supports neck and head, while the internal system provides temperature regulation and safety for your spine. This travel pillow allows sleeping in an upright position – you'll be able to get some proper rest on those 2cm-reclining coach seats!
Check out these other great resources
We have loads more information to help you plan your trip.
Final Thoughts on Frankfurt Airbnbs
So, that's all of our best Airbnbs in Frankfurt. What did you think? Since we've taken into consideration different budgets, travel styles, and personalities, we're sure that there'll have been a rental in Frankfurt suitable for you.
Remember, whether you want a private room with views of the Main River, a luxurious pad an awesome apartment where all your mates can kick back and enjoy the city, there'll be something for you on our extensive list. In fact, you might still think that there's a little too much choice!
So, now that you've got a better idea of where to stay in Frankfurt, our job is done. We'd just like to wish you an absolutely awesome trip!
And don't forget to sort your travel insurance before heading to Frankfurt! We've put together a roundup of the best travel insurance for backpackers – check it out here, or if you're low on time, get a quote from World Nomads, our favorite travel insurance provider.
Getting an estimate from World Nomads is simple – just click the button or image below, fill out the necessary info, and you're on your way!

Yay for transparency! Some of the links in this post are affiliate links. This means that if you book your accommodation, buy a book or sort your insurance, I'll earn a small commission at no extra cost to you. I only link to stuff I've actually used and never endorse crap. Your support helps me keep the site going.
---
Need More Inspiration?
Like this post? PIN ME!!!