Aloha! Fancy some time topping up your tan, awesome outdoor adventures, and seeing totally awesome natural beauty? Of course you do. And that's exactly what Maui can offer!
This incredibly Hawaiian island can have you strolling under the palm trees on a white sand beach in the morning, before kayaking out to humpback whales in the afternoon. Just make sure you're back on land for sunset!
If all this is sounding like your dream vacation and more, you'll need to find somewhere awesome to stay, such as an Airbnb in Maui! Vacation rentals like Airbnb allow you to have your own private space, stay in unique accommodations and connect with the locals.
There are many Airbnbs in Maui to choose from and sifting through them can be daunting. No matter, because I have picked out the 15 best vacation rentals on Airbnb so you don't have to! Let's take a look.
Quick Answer: These are the Top 5 Airbnbs in Maui
OVERALL BEST VALUE AIRBNB IN MAUI
OVERALL BEST VALUE AIRBNB IN MAUI
Studio in Maui Banyan
> $$
> 2 guests
> Beach access
> Queen bed
BEST HOMESTAY IN MAUI
BEST HOMESTAY IN MAUI
Shared Ocean View Condo
> $$
> 2 guests
> Small beach, pool, BBQs
> Free parking
BEST AIRBNB FOR COUPLES IN MAUI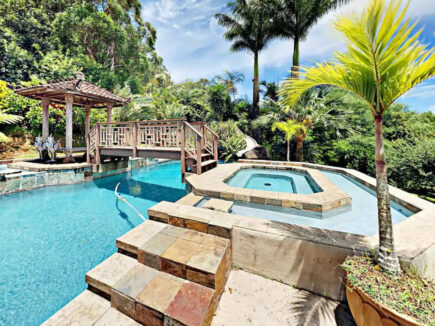 BEST AIRBNB FOR COUPLES IN MAUI
Tropical Bamboo Oasis
> $$
> 2 guests
> Blow up queen bed
> Park up anywhere and spend the night
BEST AIRBNB FOR FAMILIES IN MAUI
BEST AIRBNB FOR FAMILIES IN MAUI
Oceanfront House in Hana
> $$$
> 8 Guests
> Hot Tub
> Right by the beach
BEST LUXURY AIRBNB IN MAUI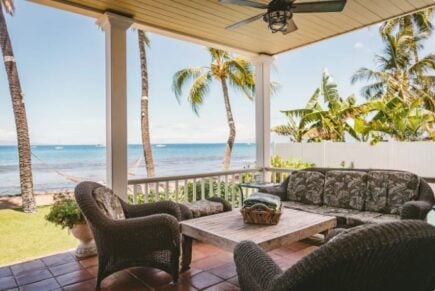 BEST LUXURY AIRBNB IN MAUI
Lahaina Oceanfront Estate
> $$$$$$$$
> 15 Guests
> Space for the whole family!
> Ocean, Mountain, and sunset views

Unlock Our GREATEST Travel Secrets!
Sign up for our newsletter and get the best travel tips delivered right to your inbox.
What to Expect From Airbnbs in Maui
While Maui isn't your typical budget trip destination, there are plenty of accommodation choices on Airbnb that cater to all types of travellers and budgets.
Many places to stay in Hawaii have a lanai which is a roofed veranda or balcony. These are important living spaces in most Hawaiian homes. Why wouldn't you want to maximize time in the fresh air taking in tropical views?
It's also important that a home has AC, however, a lot of locals prefer to sit out on the lanai and open up the windows at night to enjoy the cooler evening breeze. So it's not uncommon to find homes without air conditioning.
Most homes in Maui come with free parking, WiFi and all the amenities you would need for a comfortable stay. There are three main types of Airbnbs that dominate the listings for properties in Kauai, and each offers something a little different, so let's take a look at them…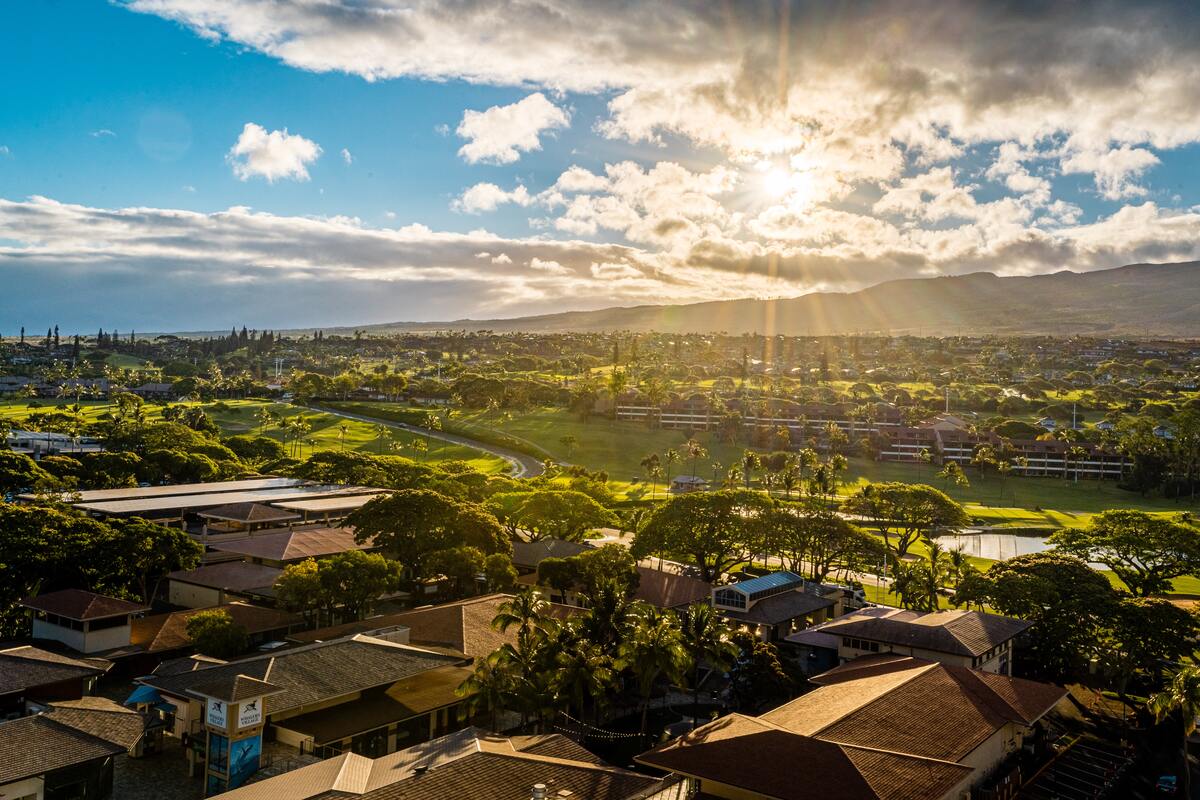 Private Rooms
Private rooms are exactly what they say on the tin. They are rooms in a shared house with the house owner or other travellers. You will have your own room, with a comfy bed and a place to put your things. You'll have access to shared areas such as kitchens and living areas.
There may also be a balcony, garden or resort-like amenities you can use such as pools and hot tubs. Make sure you pick a room with a private bathroom unless you don't mind sharing with strangers. This is the perfect option for those backpacking Hawaii on a budget.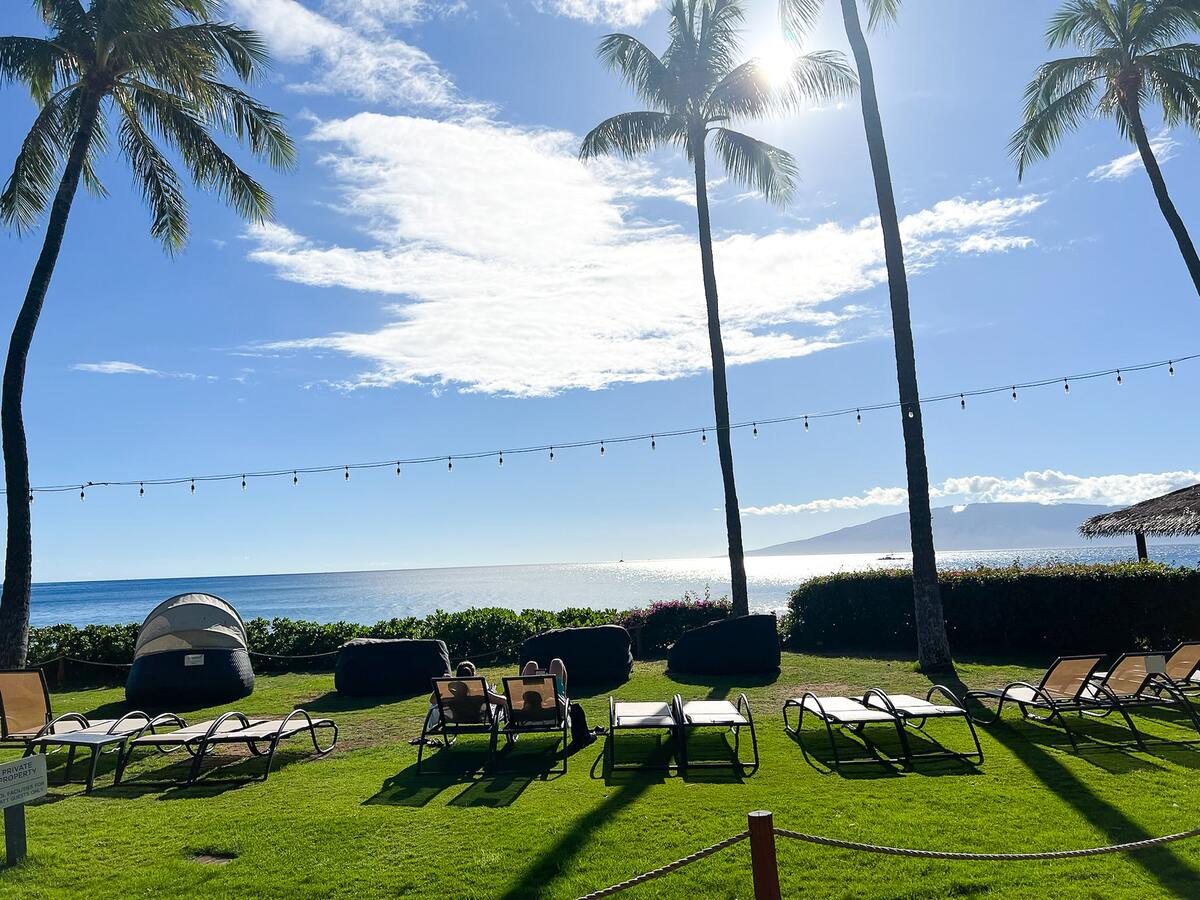 Apartments and Condos
A condo is a building divided into separate apartments. They have common areas like pools, BBQs, and gyms that are accessible to all guests. These are really common in the cities in Maui and generally in built-up areas. Apartments vary in size, although you can expect the full comfort of a house with a resort-like feel.
Villas
If you're looking for a luxurious Airbnb in Maui, a villa is the way to go. These places are a bit more on the fancy side and often have features like pools, Jacuzzis, and insane views to match. Heck, some even have home cinemas! Villas are suitable for large groups of people (though no one is stopping you from booking it just for yourself).
Why Stay in an Airbnb?
I can think of many reasons why you would stay in an Airbnb over a hotel, but here are just a few…
Local Experience: Having a local as a host means you can find out all the best places to visit off the beaten tourist track. That doesn't just go for Maui, but for all travel destinations in Hawaii. Perfect for those who need a little help putting their Maui itinerary together.
Unique Properties: As well as standard apartments and private rooms, this list alone includes boats, an Italian style palazzo, and even a windmill!
Privacy: Cabins, chalets, and treehouses mean you and your companion(s) can get the break you need without anyone else interfering.
Affordability: Airbnbs are considerably cheaper than an equivalent hotel – and you won't have any hidden charges from the minibar either! Airbnbs are possibly the best option for backpackers in Hawaii that need to keep the costs low.
Airbnb Experiences: Airbnb isn't just about great places to stay; it also offers incredible local experiences. If you're ever stuck for things to do in Maui, Airbnb Experiences offers a great selection of activities.
The Top 15 Airbnbs in Maui
Now you know what to expect from Airbnbs in Maui, it's time to take a look at my top picks!
Looking for the perfect combination of value and style, this ocean view condo has it all. Then check out this awesome vacation rental in Kihei. It's unquestionably one of the best Airbnbs in Maui!
One of the best aspects of this awesome one bedroom condo is that it offers direct access to the beach, plus you have all the resort amenities such as an outdoor swimming pool, hot tub and tennis court. Plus you are within walking distance of Sugar Beach and other top attractions.
If you're planning to explore the island by car when you arrive, you'll be pleased to know that this awesome apartment also comes with free parking. It's also fab for couples as it comes with a queen bed. A really romantic hideaway!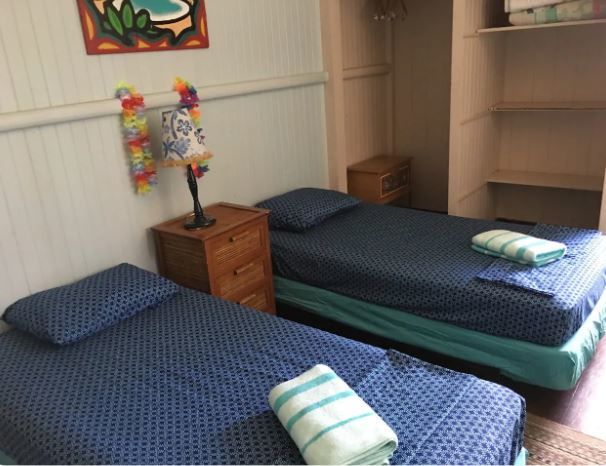 2 Guests
Continuous Wifi Access
If there's one thing that can be a bit problematic about Maui, it's cost. It's really tricky to find budget accommodation on the island. However, if you really search you can!
The best Airbnb in Maui for travellers on a budget is actually in a local hostel – but don't let that put you off. You still have your own private space as there are two single beds here – perfect if you're travelling solo or with a buddy!
The clincher with this place isn't that or the social environment though – it's that you can use loads of equipment for water sports and relaxing on the beach, such as beach chairs, kayaks and paddleboards, all for free. That'll save you a whole wad of cash!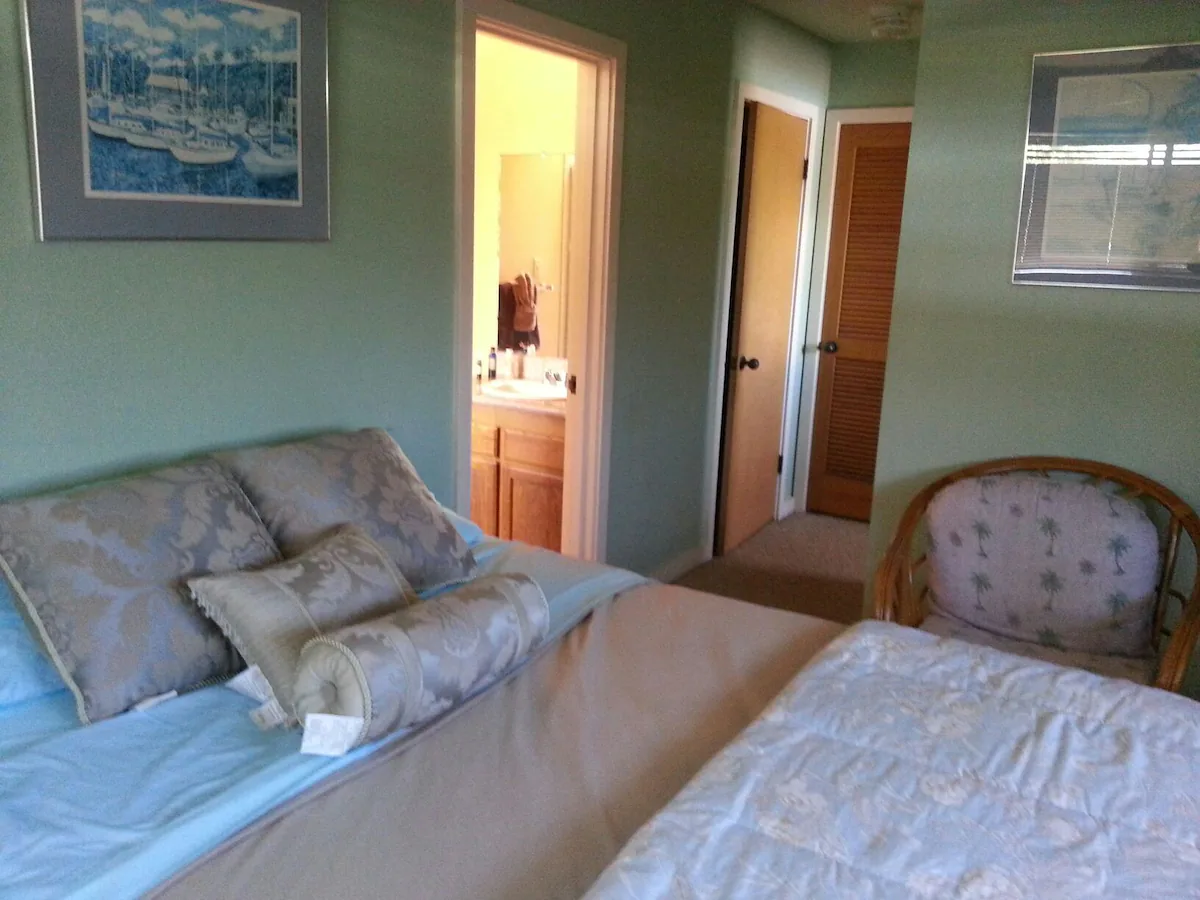 $$
Be surrounded by nature!
Maui's internet access can be a little patchy, which isn't ideal if you're a digital nomad. However, this great private room has unlimited internet access for 24 hours a day. So, if you have a brainwave at 4 am, you don't have to wait!
The best part of staying at this vacation rental in Lahaina though is that it's a tortoise and bird refuge. In fact, there are over 70 animals on sites ranging from dogs to cats to tortoises to chickens!
Don't worry though – none of them will find their way into your spacious bedroom!
Is This the Best Backpack EVER???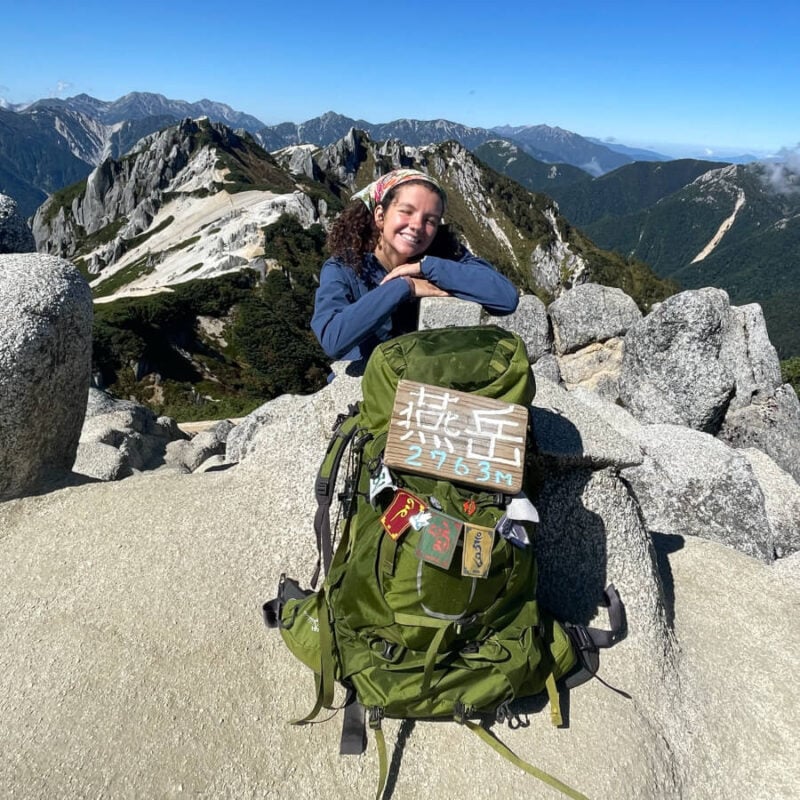 Best Airbnb in Maui for Nightlife | Seashell Cabana
3 Guests
Pool and tennis court access
Just a short walk from the centre of Maui's nightlife mecca, Lahaina, you can collapse into this awesome cabana. At the end of your night out, you can choose to sleep off those pina coladas either in the king bed or in a hammock.
The following day, jump into one of three swimming pools – so soothing when you're hungover!
There are loads of facilities in this lush gated property, including a tennis court and loads of rental equipment if you want to try boogie boarding or snorkelling. So, rather than just a great Maui Airbnb for nightlife, it really is an all-rounder!
$$
Park up anywhere and spend the night
2 Guests
Blow up queen bed
Maui has some of the coolest mountain ranges in the United States. It's also tricky to find places to stay in the island's mountains and national parks. However, this awesome jungle villa in Haiku-Pauwela gives you the best of nature in East Maui.
And what could be more romantic than finding somewhere with your other half than in a private bamboo house with its own private outdoor pool, hot tub and ocean views?
Whether you want to watch the sunrise from the outdoor patio or just listen to the sound of the birds from the lanai, all of it is possible with this incredible and unusual Airbnb!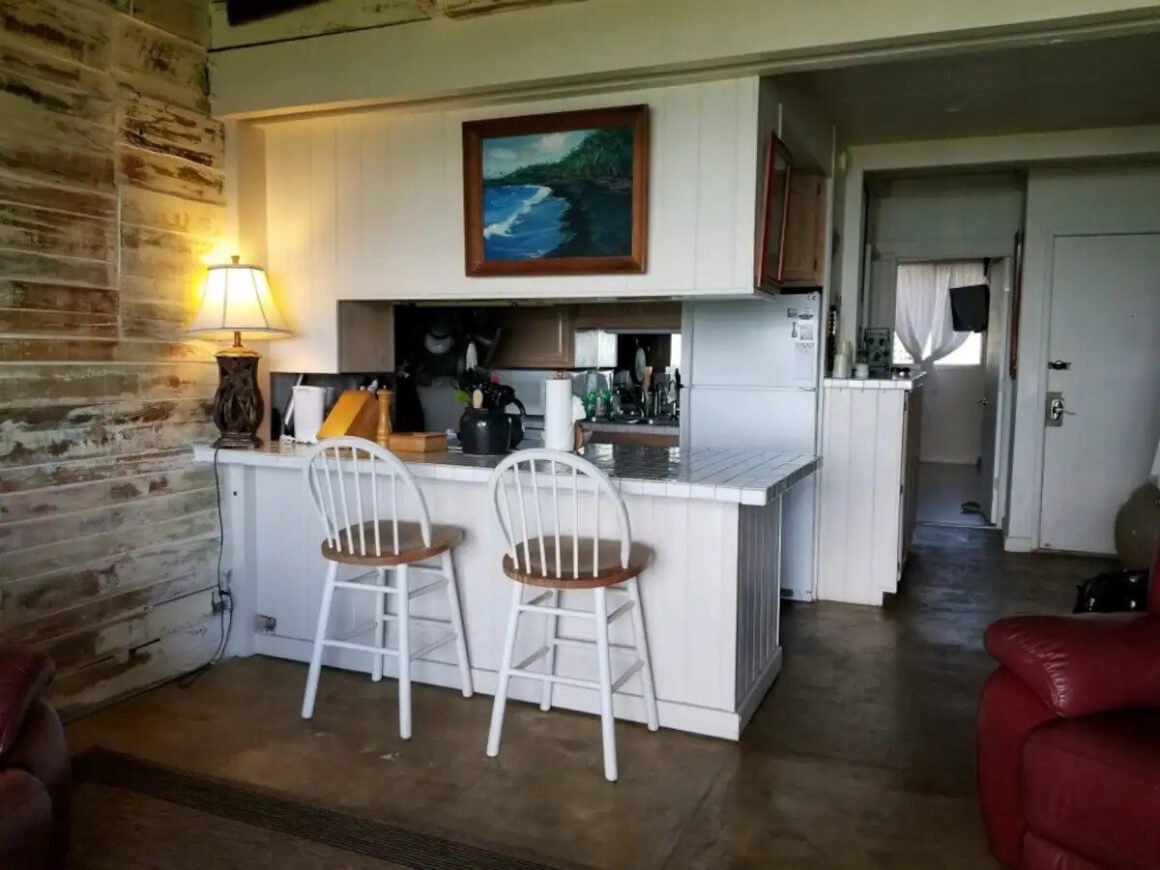 $$
Small beach, pool, BBQs
Want to get a true slice of island life? Then look no further than this Maui homestay right opposite the beach in Lahaina.
Your host will be on hand to answer any questions and give you plenty of recommendations for making the most of your time in paradise.
Don't worry about privacy, you still have your own room and own private bathroom. You'll only share the living area, kitchen and onsite resort facilities. There is no air conditioning, but there is a ceiling fan if you need it.
What's that? You'd prefer the beach? Well, it's a good job that there's one just over the road from this ocean view condo then!
$$$$
Light, airy, and homely
There are some seriously luxurious properties on the island, so it was really hard for me to pick one! However, after much deliberation, I went for this awesome villa in Maui.
It's not cheap, but luxury never is! You do get your money's worth though – the location is second to none and the light and airy interior might just make you think twice about spending all your time outdoors!
The super hosts who own the property live right nearby and can help you with any concerns you might have during your stay.
Don't miss the gorgeous sunsets from here!
$$$$$
Ocean, Mountain, and sunset views
15 Guests
Space for the whole family!
Like I said, there are luxury options here. However, this vacation rental in Maui is the daddy of them all! It's one of the best Airbnbs in Maui, period.
However, you'll have to have some serious cash to bag this place. Well, maybe you won't – just get 14 of your mates to foot the bill!
Then decide what you're going to take advantage of first. The private hot tub? Or how about the pool? Or will you just chill in the exquisitely decorated living and dining areas? Or how about you kick back and enjoy the views of the West Maui Mountains.
Got the whole family in tow? Check out this Maui Airbnb located in the Hana neighborhood. This is the adventure capital of the North shore of Maui and is where you and the family can enjoy some epic surfing, hiking and learning about traditional Hawaii culture.
This ocean front property can sleep up to eight guests and has over 1 acre of land to explore. Bask in the hot tub under the stars, or from the spacious living area with floor to ceiling windows. You are surrounded by lush jungle, so make sure to keep your eyes out for a parrot or two.
And if you want some epic bonding time, then why not take advantage of the fully equipped kitchen?!
Best Airbnb in Maui for a Group of Friends | Puamana Townhome
This vacation rental can comfortably accommodate 6 guests, so it's the perfect Maui Airbnb for a big group of friends.
It's located in a 30 acre gated community, with access to snorkeling, swimming, and a whole load of other activities on the beach that's just steps from your front door.
If you don't want to venture out of the gated community that this is part of, you can always enjoy the clubhouse, the pool, and the tennis courts. Or just chill in the awesome living spaces!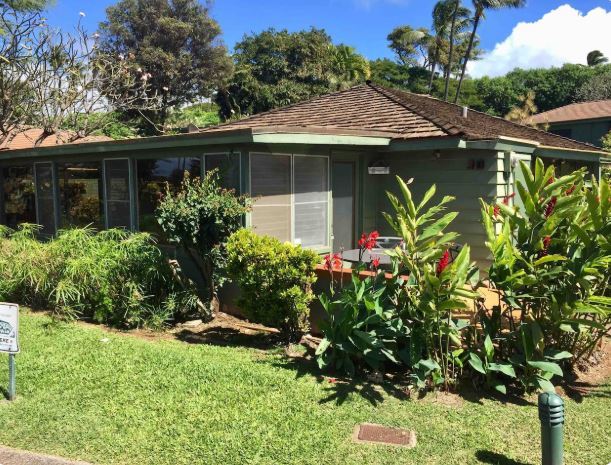 $$$
Cooking basics available
Kaanapali is one of the island's hotspots, so there's no way you'll want to miss out on this awesome rental in Maui. This would be great for a couples' Maui vacation as there's not just one king bed, but two!
Curl up with your significant other and your best friends and watch a movie on the 55 inch TV with a delicious meal you've prepared in the kitchen and served on the awesome dinnerware!
Oh, I almost forgot to mention it's just 5 minutes from the world-famous Kaanapali Beach! If you're were struggling to find a place to stay in Kaanapali, you're not now!
$$$$
Awesome ocean and mountain views
There are so many awesome apartments in Kaanapali, that I couldn't stop at just one. Here's another of my favourite vacation rentals in Maui's most popular spots!
The spacious balcony is a great spot for breakfast or lunch, or a romantic dinner if you want to watch a stunning Hawaiian sunset! There's wifi and a gym too, so you could download your favourite playlist from Spotify before pumping some iron!
Since it's on a resort, you'll feel like you're staying in a hotel room but with wayyyy more perks!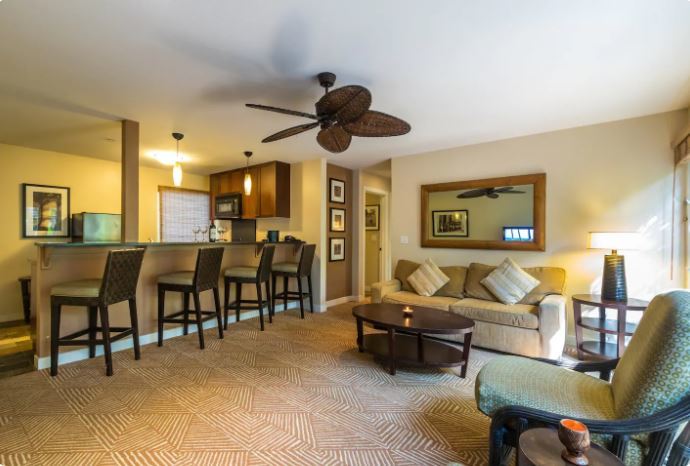 $$$
Outdoor dining area with TV
4 Guests
Large living room
Okay, I KNOW you've seen a lot of apartments in Lahaina, but I've got just one more for you to peruse before I disappear.
There's space for up to 6 people here and the apartment boasts a huge living room with a massive flat screen TV – just like the one in the master bedroom!
In fact, there's even an outside TV and you can enjoy a meal in front of it!
$$
Walking Distance to Baby Beach
Travelling solo to Maui? Perhaps it's not the best idea to get a place all to yourself. After all, a private room in a house means that the owners can help you with their recommendations of all the great stuff to do in Hawaii!
It's also a good idea to get one in a busy area with lots of tourist attractions so that you can easily make friends.
Luckily for you, this cosy ohana is right by Baby Beach and some of West Maui's best restaurants and nightlife. This is easily one of the best Maui homestays!
Another of the best homestays in Maui is this awesome Beach House, just a hop, skip, and a jump from Lahaina's famous Front Street.
Yes, you have a private room with space for two, but you're going to want to spend some time in the gardenesque yard. There are several plants, trees, and flowers, and it's a really relaxing place to be!
The dining and kitchen area is cool too, perfect for cooking your own meals – but to be honest, you won't want to spend too long indoors when you've got that gorgeous beach just steps away!
FAQ about Airbnbs in Maui
Here's what people usually ask us when they look for vacation homes in Maui.
Don't Forget Your Maui Travel Insurance
ALWAYS sort out your backpacker insurance before your trip. There's plenty to choose from in that department, but a good place to start is Safety Wing.
They offer month-to-month payments, no lock-in contracts, and require absolutely no itineraries: that's the exact kind of insurance long-term travellers and digital nomads need.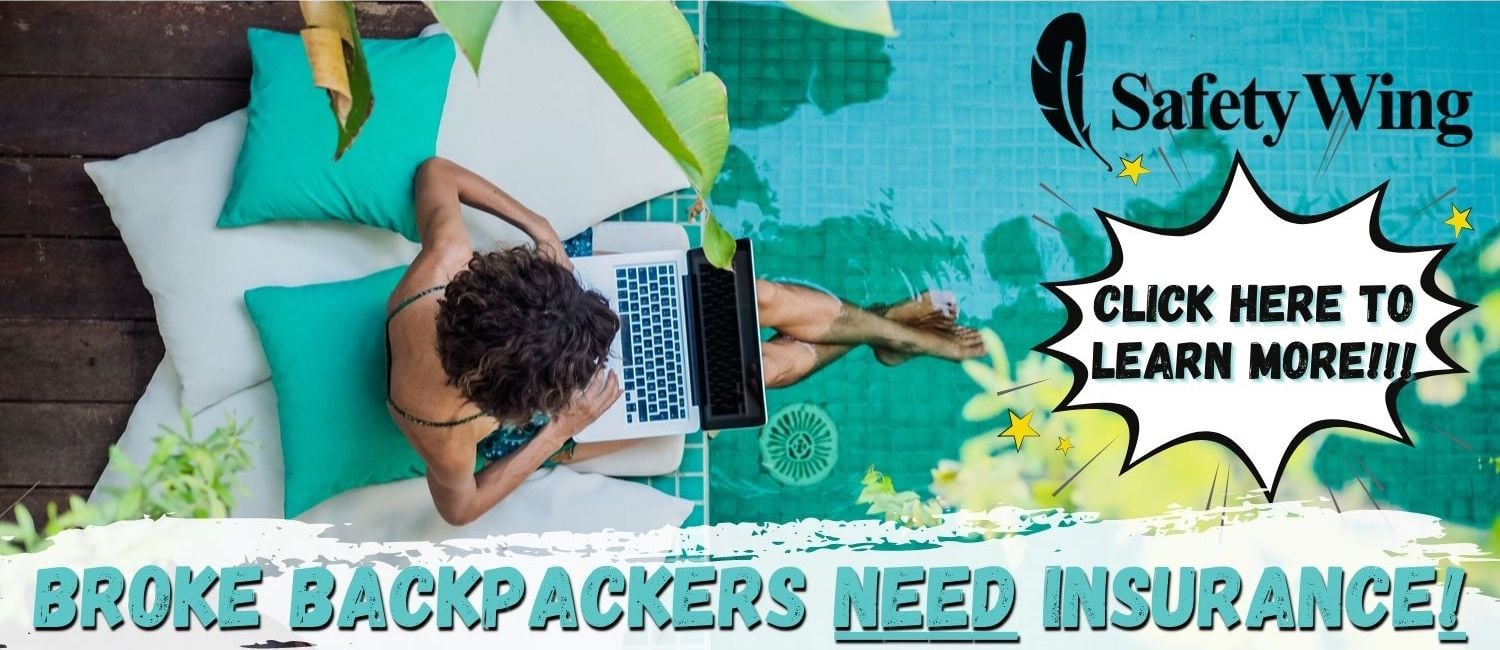 SafetyWing is cheap, easy, and admin-free: just sign up lickety-split so you can get back to it!
Click the button below to learn more about SafetyWing's setup or read our insider review for the full tasty scoop.
Final Thoughts on Maui Airbnbs
So, that concludes my list of the best Airbnbs in Maui. I hope you've found it useful and you've got a better idea of how to make the most of your dream Hawaiian vacation.
Whatever your travel style, budget, or even the size of your group, you should have spotted something on our extensive list!
As you can see, there's so much to choose from. From renting a jungle villa to a condo on the beach, nothing is beyond the reaches of your imagination when searching for a Maui Airbnb.
All that's left for me now is to wish you an awesome Maui vacation!
---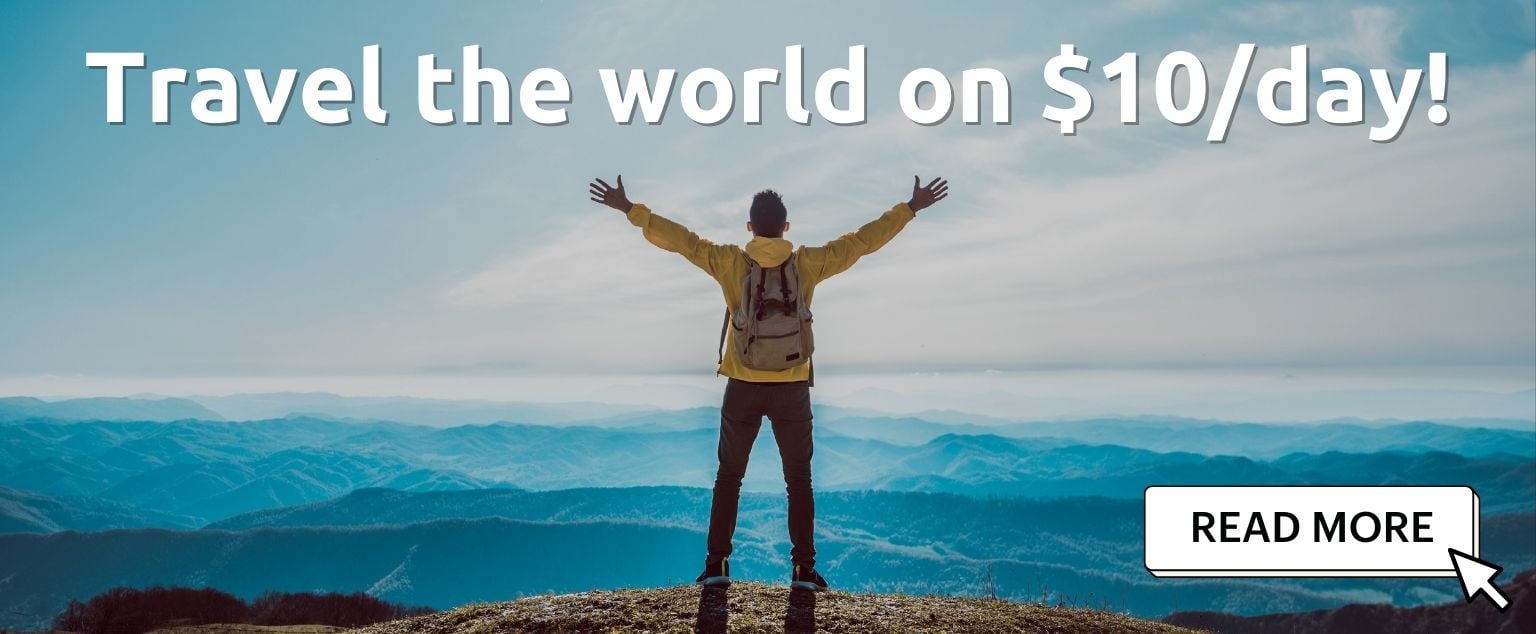 And for transparency's sake, please know that some of the links in our content are affiliate links. That means that if you book your accommodation, buy your gear, or sort your insurance through our link, we earn a small commission (at no extra cost to you). That said, we only link to the gear we trust and never recommend services we don't believe are up to scratch. Again, thank you!