Ah, Paris! One of the most beautiful cities in the world, Paris is a city of many indulgences – incredible art, architecture, exquisite wine, cuisine, and high-end fashion. Paris is monumental – it has a rich architectural heritage.
There are famous landmarks such as the iconic Eiffel Tower, the Louvre, the Arc of Triumph, parks, and pretty sidewalk cafes all around the city. Paris has an aura of romance and mystery. It is rightly called the "City of Love".
When it comes to choosing a place to stay though, I always opt for a B&B in Paris. I love bed and breakfasts because of the relaxed and authentic experience they offer. Plus, the host is usually more than happy to offer suggestions for places to visit.
B&Bs are a stressfree atmosphere, and the last thing you'd want on a holiday on Pairs is to be overwhelmed or stressed right?
To take a little more stress away from you, I have put together a list of some of the best bed and breakfasts in Paris, so you don't have to worry one bit.
Let's start!
In a Hurry? Here's Where to Stay in Paris for One Night
FIRST TIME IN PARIS
Cosy room in a mansion
In this cosy room, you can park your luggage and take a break from exploring Paris for the day. It will be your own private space, loaded with great amenities such as Wi-Fi, TV and a full kitchen to make your meals in – just like a home away from home. With the major attractions just a walk away, this place is a good base for your quick Paris getaway.
NEARBY ATTRACTIONS:
Champs de Elysees
Arc of Triumph
Eiffel Tower
Is this amazing Paris Bed & Breakfast booked for your dates? We've got your back with our other favorite properties below!

Unlock Our GREATEST Travel Secrets!
Sign up for our newsletter and get the best travel tips delivered right to your inbox.
Staying in a Bed and Breakfast in Paris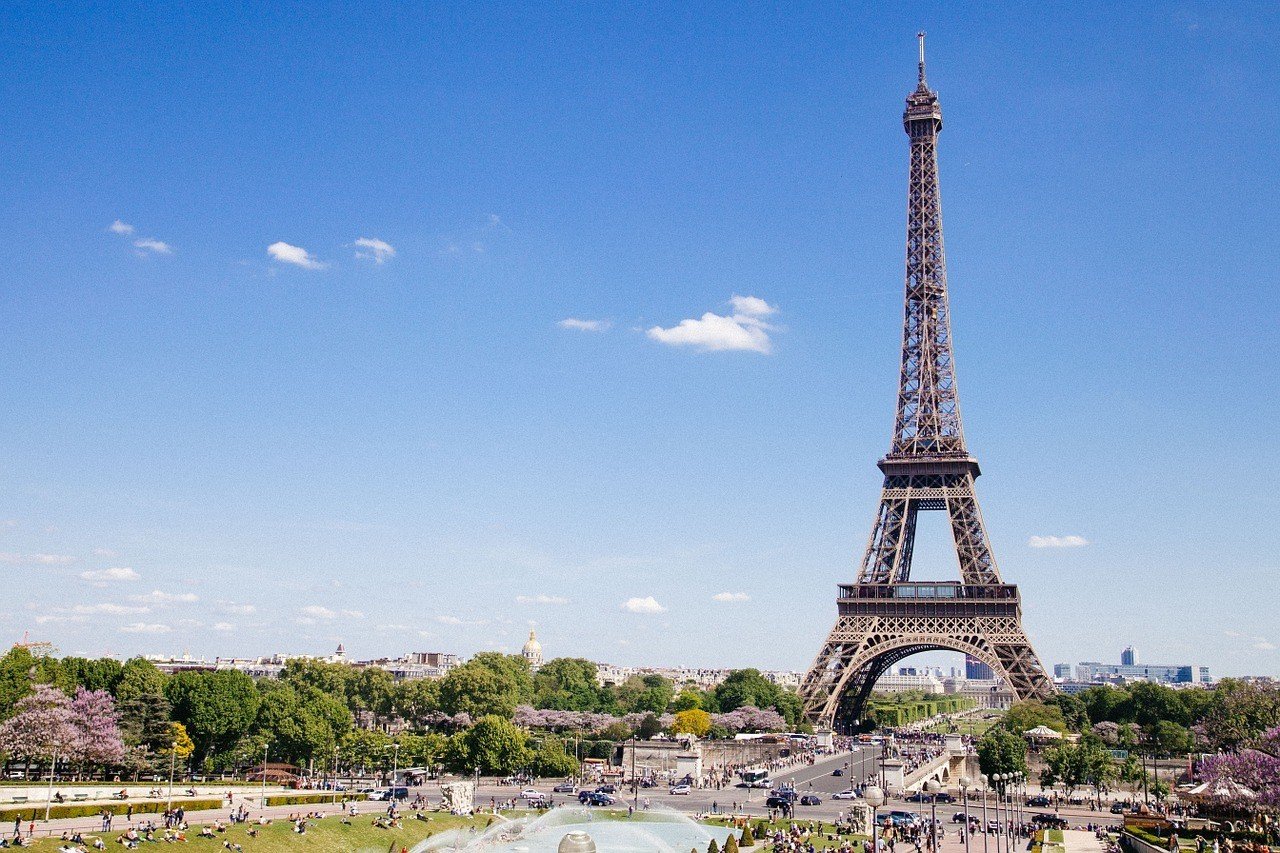 Paris is a beautiful city, with a mix of the traditional and the modern. Every part of the city has something to offer to the visitor, something unique, exciting or typically Parisian. A lot of the bed and breakfasts in Paris make use of the traditional and romantic aura of the city while still providing modern amenities.
Bed and breakfasts are my favourites because they offer the experience of staying in a city like no other type of accommodation can. B&B buildings have character and offer spacious rooms, essential amenities and most often complimentary breakfast. Your stay is more personable and the owners are super courteous and helpful.
What to look for in a Bed and Breakfast
Choosing the right bed and breakfast depends on your preferences as a traveller. You could be looking for a budget-friendly place to stay on a quick trip, or could be opting for a more luxurious facility. When choosing your B&B, look for places that are close to the metro, so that moving around the city is easier.
Choosing where to stay in Paris is key to having a great vacation. The city of Paris is laid out uniquely: it is divided by the River Seine flowing through it and further subdivided into 20 arrondissements or districts. Starting from the north of Seine, marking its 'centre', these arrondissements swirl out clockwise, numbered from one to 20.
The central neighbourhoods are the most touristy ones, with lots of cafes, shopping and landmarks. The best accommodations are usually spread around the lower numbered districts, but there are great places further out as well.
Since the main attractions in Paris are spread around the city centre, there is no particular "favourite" neighbourhood you'd want to stay in. Where you stay in Paris and which type of accommodation you choose, depends on your interests and your budget.
You should also check the amenities. You will always have a private room, but you might not have a private bathroom, so it's best to check this before booking. As bed and breakfasts always offer breakfast and sometimes even lunch and dinner, the kitchen may be off-limits to guests. If you're someone who likes to cook, you need to check whether self-catering is allowed.
Most B&Bs in Paris will have homely comforts such as Wifi, a TV, a common area to meet other travellers, and if you're lucky, a balcony with a view. Be sure to check that you have a bed and breakfast and not a homestay in Paris, because homestays tend to have less flexibility as to when you can come and go.
In any case, whichever your preferences are, it's best to look at Airbnb.com or booking.com. I know that takes much time and energy (and stress!) to your trip-planning process. But worry not; I have compiled this list of some of the best bed and breakfasts in Paris you can choose from.
OVERALL BEST VALUE BED AND BREAKFAST IN PARIS
OVERALL BEST VALUE BED AND BREAKFAST IN PARIS
Cosy room in a mansion
> $
> 2 Guests
> Full kitchen
> Near Gare du Nord and Gare de l'Est
BEST BUDGET BED AND BREAKFAST FOR SOLO TRAVELLER
BEST BUDGET BED AND BREAKFAST FOR SOLO TRAVELLER
Boutique Hostel
> $
> 1 Guest
> Bunk bed in a dorm
> Complimentary breakfast
BEST BED AND BREAKFAST FOR A WEEKEND
BEST BED AND BREAKFAST FOR A WEEKEND
Deluxe Double Room
> $$
> 2 Guests
> Complimentary breakfast
> Free Wi-Fi
BEST BED AND BREAKFAST FOR COUPLES
BEST BED AND BREAKFAST FOR COUPLES
Spacious Luxe Room
> $$
> 2 Guests
> Free Wi-Fi
> Fresh homemade breakfast
BEST BED AND BREAKFAST FOR A SMALL FAMILY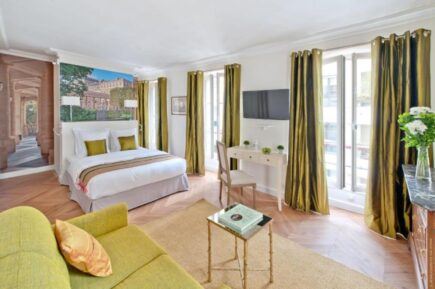 BEST BED AND BREAKFAST FOR A SMALL FAMILY
Elegant Room
> $$
> Up to 3 Guests
> Authentic French breakfast
> Awesome location
BEST BED AND BREAKFAST FOR A BIG FAMILY
BEST BED AND BREAKFAST FOR A BIG FAMILY
2 Rooms in B&B
> $$$
> Up to 4 Guests
> Fully equipped kitchen
> Long term stays allowed
BEST BED AND BREAKFAST FOR FRIENDS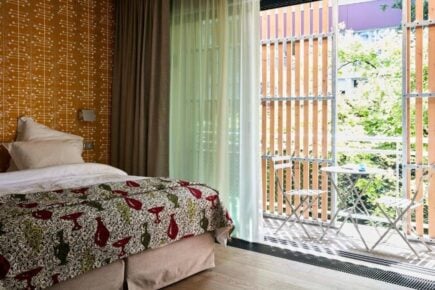 BEST BED AND BREAKFAST FOR FRIENDS
Suite with Garden View
> $$
> Up to 4 Guests
> Eco-friendly
> Garden
The Top 11 Bed and Breakfasts in Paris
Now that you know what to expect from B&Bs in Paris, let's take a look at some unique and amazing bed and breakfasts in Paris that I have selected for you.
Overall Best Value Bed and Breakfast in Paris – Cosy Room in a Mansion
$
2 Guests
Full kitchen
Near Gare du Nord and Gare de l'Est
If you're in Paris for a quick visit, this bed and breakfast is your ideal place to stay. Located in a private mansion, you would think this room would be way pricier than it is. Just a stone's throw away from Hare du Nord, it's within a few minutes to many of Paris's top attractions. The neighbourhood is quiet and there are a lot of bars, restaurants, and shops around.
At this B&B you will have your private room with a comfortable double bed and private bathroom. There is the possibility of a third bed and travel cot for anyone travelling with a baby.
It has free Wi-Fi and a private lounge just for guests. There's a fireplace and reading material to make the living space extra cosy, plus a hearty breakfast provided each day. If you're up for cooking meals, the shared kitchen is fully equipped with everything you might need and there is tea and coffee provided at all times throughout the day.
Best Budget B&B for Solo Traveller – Boutique Hostel
$
1 Guest
Bunk bed in a dorm
Complimentary breakfast
If you're a solo traveller or a backpacker travelling with a friend, this bed and breakfast hostel in Paris is a perfect choice. Located just a few minutes of walk from Sacre Coeur and Montmartre district, this hostel features luggage storage and free Wi-Fi, guide books, maps, and tourist information are available at the reception area.
This B&B is housed in a hostel, offering bunks in a dorm-style setting. All rooms have air conditioning and private bathrooms with a shower. Essential amenities and electric appliances such as a tea/coffee maker are provided.
There is a nice buffet breakfast daily, but you can also make your meals in a shared, fully equipped kitchen. Views are fantastic from the property's terrace, where you can mingle with other guests or just have tea. Plus, it's cheap! Even backpackers in Paris can afford it
Best Bed and Breakfast for a Weekend – Deluxe Double Room
$$
2 Guests
Complimentary breakfast
Free Wi-Fi
This B&B is best for a one-night or weekend stay in Paris. Located in the 8th arr. the B&B is close to the Arc of Triumph and Opera Garnier. There are many fancy shops and covered passages you can explore when out and about in the surrounding area. Parc Monceau, an elegant garden, is also nearby and the perfect spot for a picnic.
Complimentary breakfast is offered at this B&B. Other amenities include free Wi-Fi, a flat-screen TV, a dressing room, a balcony, and a seating area. The room has an en suite bathroom, stocked with essentials like towels and linens.
Best Bed and Breakfast for Couples – Spacious Luxe Room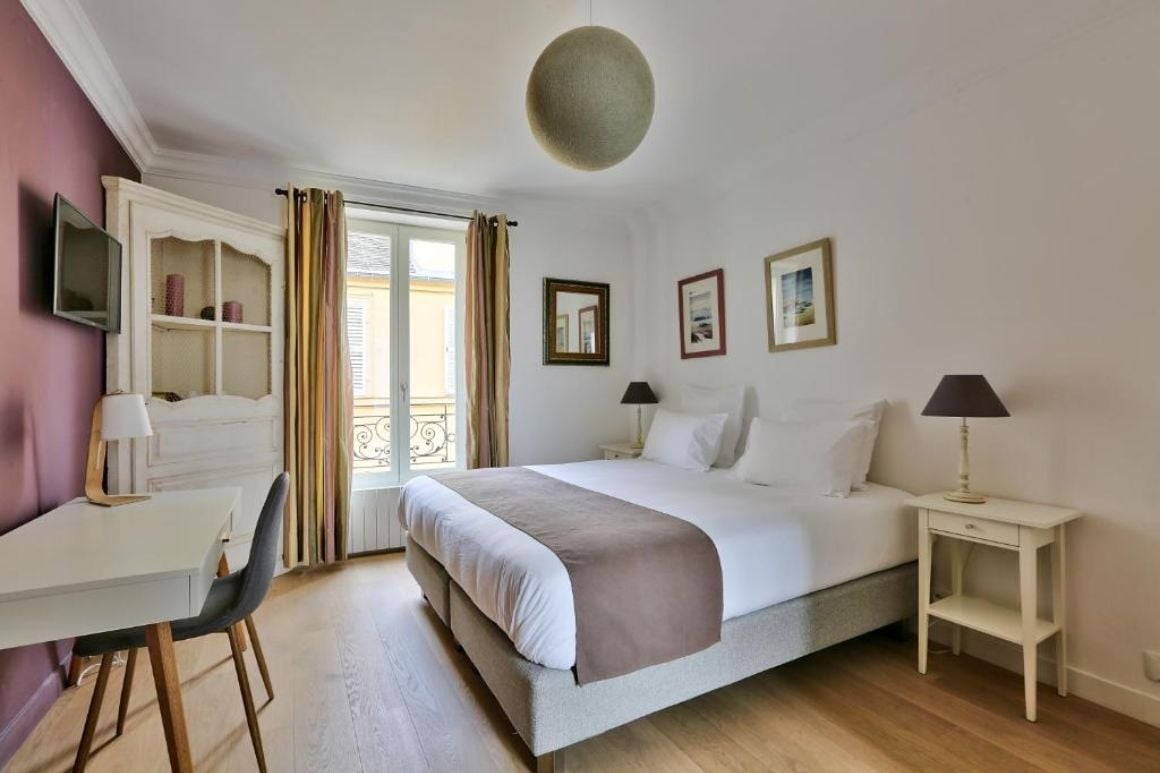 $$
2 Guests
Free Wi-Fi
Fresh homemade breakfast
This B&B is my favourite pick for couples. Located near the metro and just walking distance to Paris Expo – Porte de Versailles, this place is set in a tranquil cul-de-sac street. Shops, bars, and restaurants are also nearby, so you're never short of options.
Fresh breakfast with homemade food is served every morning, so you're always geared up to start your day. Your room at this bed and breakfast is comfort personified.
Equipped with amenities such as a tea/coffee maker, electric kettle and flat-screen TV, the room is spacious and elegant. There is a large and comfortable bed with linens. The bathroom is stocked with complimentary toiletries and a hairdryer.
Is This the Best Travel Pack EVER???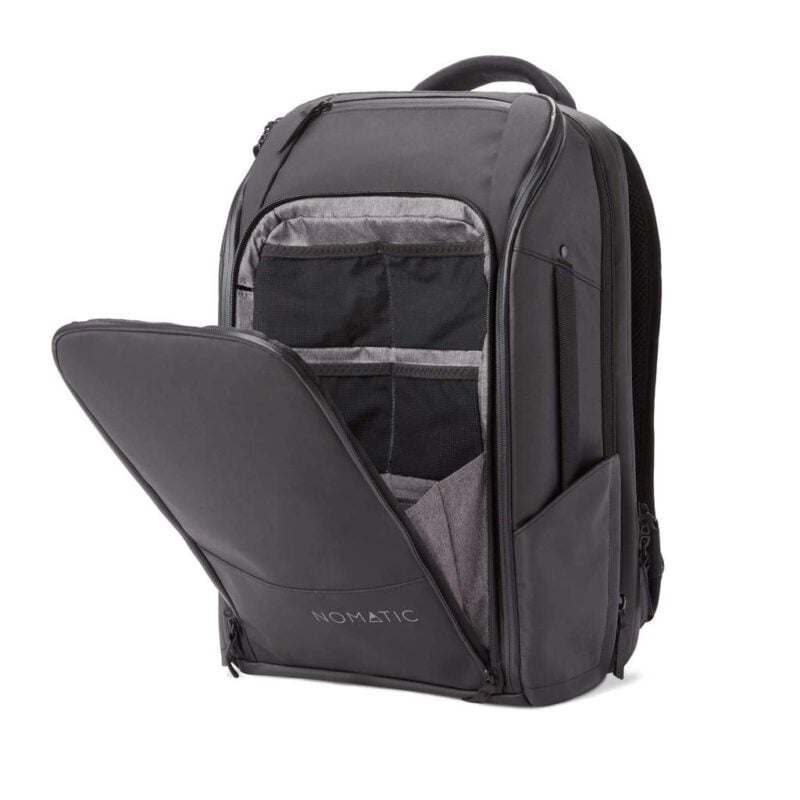 Best Bed and Breakfast for a Small Family – Elegant Room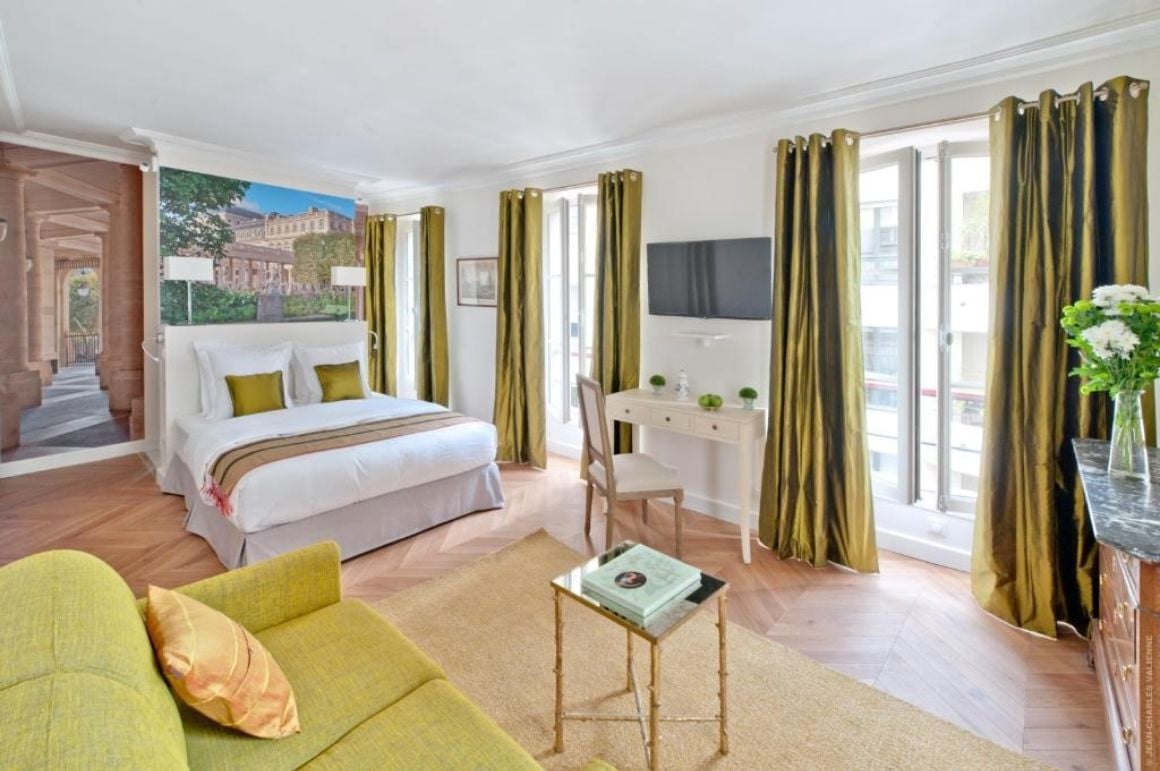 $$
Up to 3 Guests
Authentic French breakfast
Awesome location
Situated in a 19th-century building, this elegant Bed and breakfast is as Parisian as it can get. It is located in a happening part of the city where most of the major attractions in Paris like the Louvre Museum and Opera Garnier are within walking distance.
The B&B has deluxe rooms tastefully decorated with antique-style furniture and 19th-century paintings and engravings. The owners live on-site and are super helpful!
Your room in this bed and breakfast is spacious and exquisite. It has many amenities like a modern-styled en suite bathroom, fully stocked with essentials. The room has a seating area with a sofa bed, tea/coffee maker, flat-screen TV and iPad for your convenience.
The best part is the complimentary breakfast, which has homemade cakes, yogurt and fresh fruit, jam and pastries – a full French affair!
Best Bed and Breakfast for a Big Family – 2 Rooms in B&B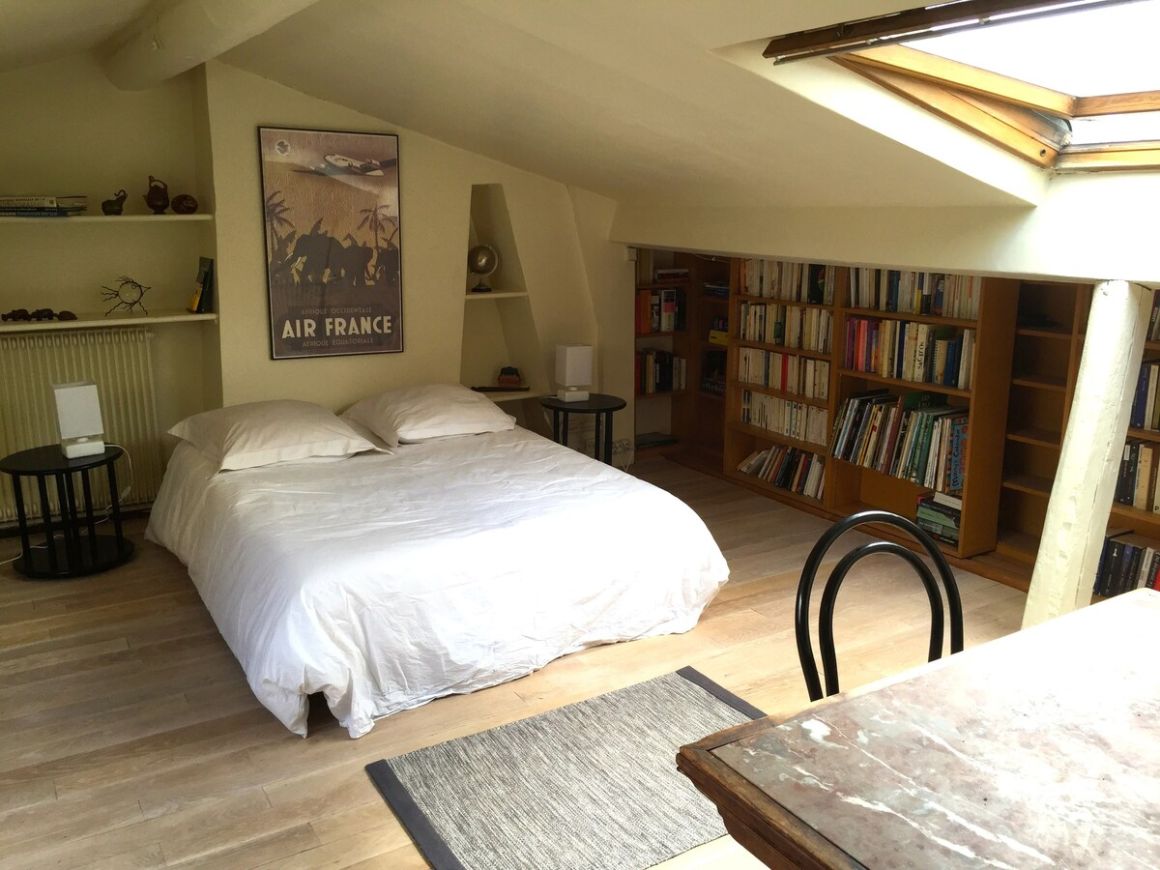 $$$
Up to 4 guests
Fully equipped kitchen
Long term stays allowed
Bastille is a lively and central neighborhood to stay in when holidaying with family. This bed and breakfast has two spacious rooms located close to parks, shops, cafes, restaurants, metro and tons of attractions.
This B&B apartment is a rare gem, placed in a third floor apartment with views of the Parisian rooftops. It has a separate entrance and is kitted out with books and a working space. It is bright with natural light and very quiet. Breakfast is served by the hosts.
A fully equipped kitchen with all necessary utensils is also offered, so you can easily make your meals. The beds are super comfy, for adults and kids alike, and the bathrooms are stocked with essentials.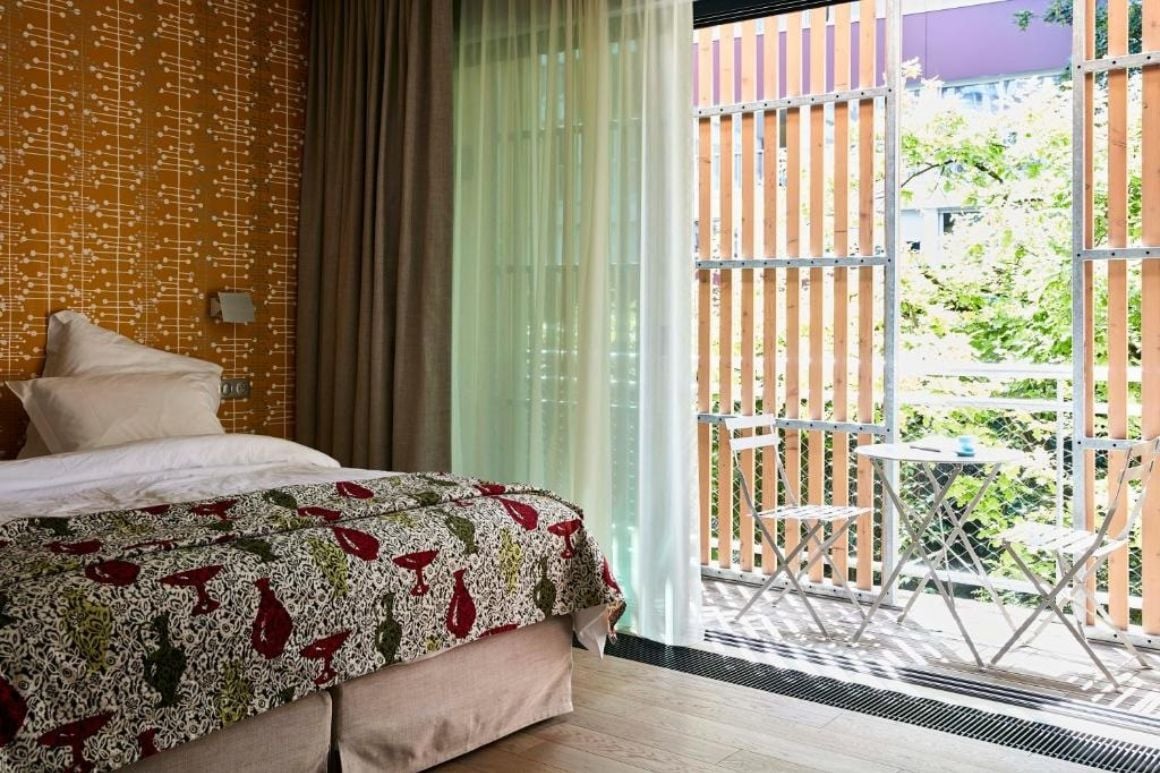 $$
Up to 4 Guests
Eco-friendly
Garden
In Paris with friends? No worries! This eco-lodge is the perfect place to stay. Very near to the Opera Bastille, this bed and breakfast features a beautiful sunny garden for guests' convenience. The lodge is located in the heart of a very lively district with a number of restaurants, bars, and metros close by. Built in 2015, this B&B has loads of ecological innovations that help reduce energy and water consumption.
The B&B itself is charming, with awesome complimentary breakfast served daily, and cozy rooms full of amenities. There is a fully equipped shared kitchen at the lodge, where you can easily make your meals if you wish to.
Your room has a private bathroom with Japanese-style toilets (eco-friendly and efficient!) and other essentials. A flat-screen TV and free Wi-Fi are part of the package, so all in all, this bed and breakfast is a very good choice.
$$
2 Guests
Shared lounge, garden and terrace
Complimentary breakfast
We love traditional old townhouses and this bed and breakfast is housed in one! Dating from the early 1800s, the townhouse is a Parisian historical heritage building. The B&B offers great accommodation and amenities. There is a shared lounge and terrace where you can sit and have tea with views of the garden. Metro is nearby with direct access to the Eiffel Tower and the Avenue des Champs-Élysées.
As with traditional bed and breakfasts, this one features classic and elegant interiors. The rooms come with a flat-screen TV, Wi-Fi, and free toiletries, among other usual amenities. A light and a decent breakfast buffet are set up every morning in the lounge or the terrace. Enjoy your cup of tea or coffee with a view as you plan your day ahead!
$$
2 guests
Shared patio/balcony
Walking distance to almost everything in Paris
Okay, we'll let you splurge on this B&B, but only because of the stunning sunset views of the River Seine and of St. Jacques Tower that it offers. Placed in a cosy neighborhood within walking distance of the Notre Dame, the Louvre, and several other attractions, this place really shines with its epic central location.
Equipped with amenities and comforts you would expect from your home, this bed and breakfast is a beautiful experience. Your elegant private room has a comfy queen bed, a dresser, and a private bathroom.
A delicious breakfast is served every morning and the room is also equipped with a microwave, fridge and tea &coffee maker. A TV, a game console and free Wi-Fi with a dedicated workspace are bonuses. So grab your cup of coffee and watch the sun go down over the River Seine!
$$
2 guests
Elevator access
Sunny terrace
Have a luxurious stay in central Paris at this B&B and be at home away from home. Overlooking an inner courtyard and private gardens, this bed and breakfast is calm and peaceful. Take a sip of your coffee as you have your breakfast on the sunny terrace. Or just lie on the comfy sofas in the living room after a day of exploring the city!
Your private room at this B&B has a super comfy king bed and en-suite bathroom with a shower. A washer and a dryer are available for use. The B&B also has a kitchen where you can make tea, coffee, or a meal. As the host says, "Make yourselves at home", this B&B totally lives up to it.
$$$
Up to 4 Guests
Complimentary superb breakfast
Gorgeous interiors
Save up your monies, loosen your pockets and stay at (arguably) the most deluxe bed and breakfast in Paris. This old and elegant townhouse is tucked away at a short walk from the heart of the Montmartre and Pigalle neighbourhoods.
The location makes it a wonderful spot to hide away from the chaotic energy of the city while offering some of the best views. The B&B boasts of a restaurant, bar and a cute little garden, among other awesome amenities.
Each room/suite is uniquely decorated by a different contemporary artist and housed with a collection of mid-century modern antiques. Your room comes with complimentary French or Continental breakfast every morning, room service, and a private bathroom with a bathtub and all essential amenities. It has a dedicated workspace with free Wi-Fi and a TV. With the backdrop of luxurious interiors, what more could one ask for!
Don't Forget Your Paris Travel Insurance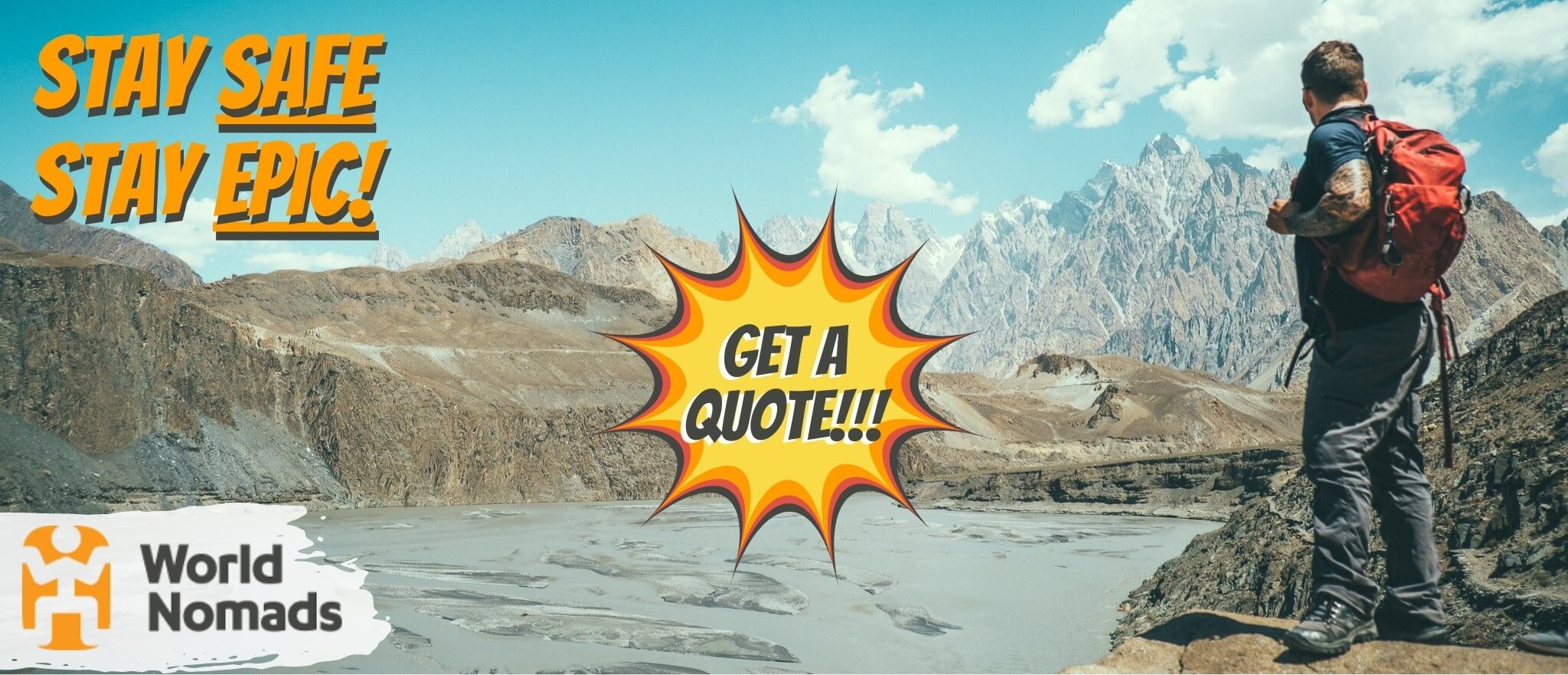 World Nomads' mission is to support and encourage travellers to explore their boundaries. They offer simple & flexible travel insurance, and safety advice to help you travel confidently.
They've been doing it since 2002 – protecting, connecting, and inspiring independent travellers just like you.
Get a quote below or read our in-depth review!
World Nomads provides travel insurance for travelers in over 100 countries. As an affiliate, we receive a fee when you get a quote from World Nomads using this link. We do not represent World Nomads. This is information only and not a recommendation to buy travel insurance.
Final Thoughts on Bed and Breakfasts in Paris
So there you have it – some of the best bed and breakfasts in Paris that have been specially compiled for your convenience. Searching for and deciding on where to stay takes time so we have taken that stress out of your trip planning.
Staying at a B&B in Paris is always a great way to experience the city like a local. And there are so many options and types of accommodations to choose from. Whether you prefer a cozy private room when traveling solo or on business, or a suite to share with friends or family, there's a bed and breakfast to suit every type of traveller and pocket.
Whenever you're travelling to Paris or any other international destination, always consider travel insurance. The added security will ease your mind and worries and save you money in the long run too. Because you never know how a trip might start or end up, it's always best and wise to be prepared!
Happy travels!
---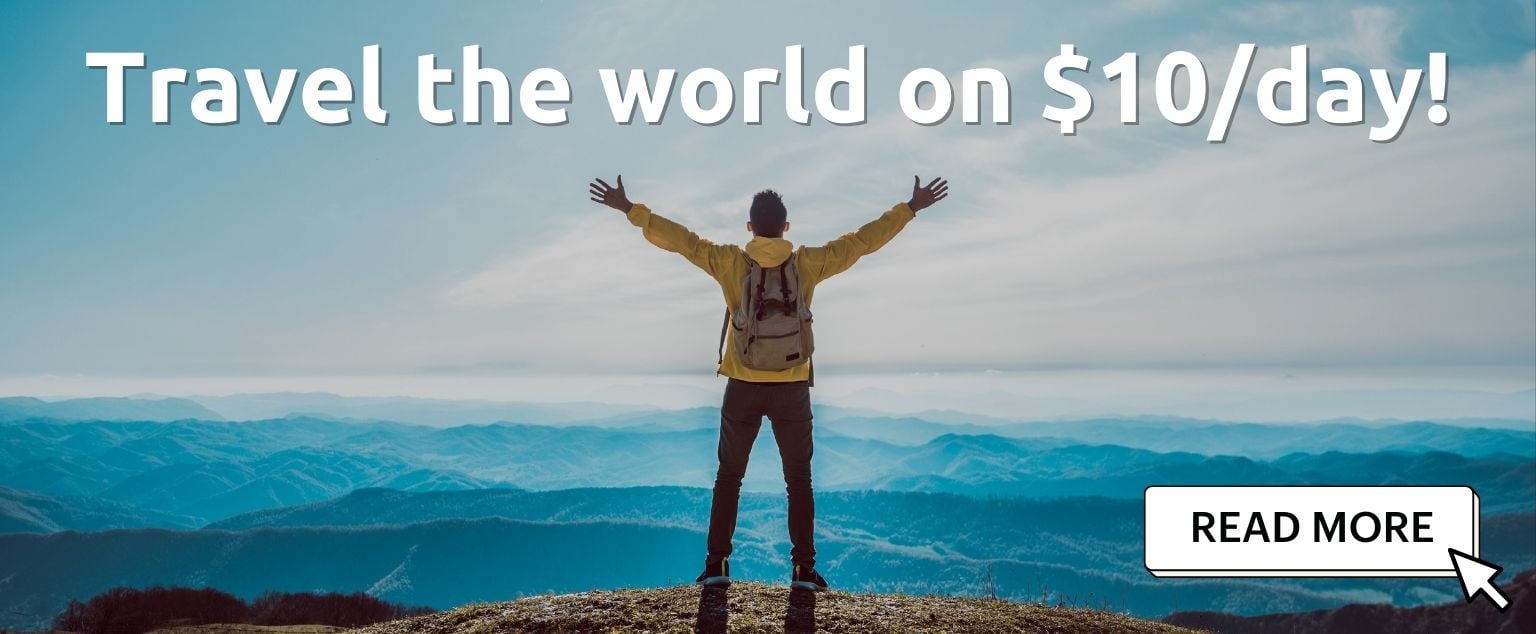 And for transparency's sake, please know that some of the links in our content are affiliate links. That means that if you book your accommodation, buy your gear, or sort your insurance through our link, we earn a small commission (at no extra cost to you). That said, we only link to the gear we trust and never recommend services we don't believe are up to scratch. Again, thank you!