Bogota is not often considered a great backpacking destination – but I personally found the city to be quite cool!
Great breweries, museums, and colonial architecture, Bogota is fascinating, it can just be a little rough around the edges…
Which is why we put together this list of the best hostels in Bogota.
With dozens of hostels available, we want to show you the best Bogota has to offer by making sure you are safe while also saving some money!
These guides are put together by taking the highest reviewed hostels, then organizing them by different travel needs.
So whether you are looking to party in Bogota, looking for a place to stay with your SO, or aren't really sure – this list of the best hostels in Bogota will help you figure out the hostel of your dreams 🙂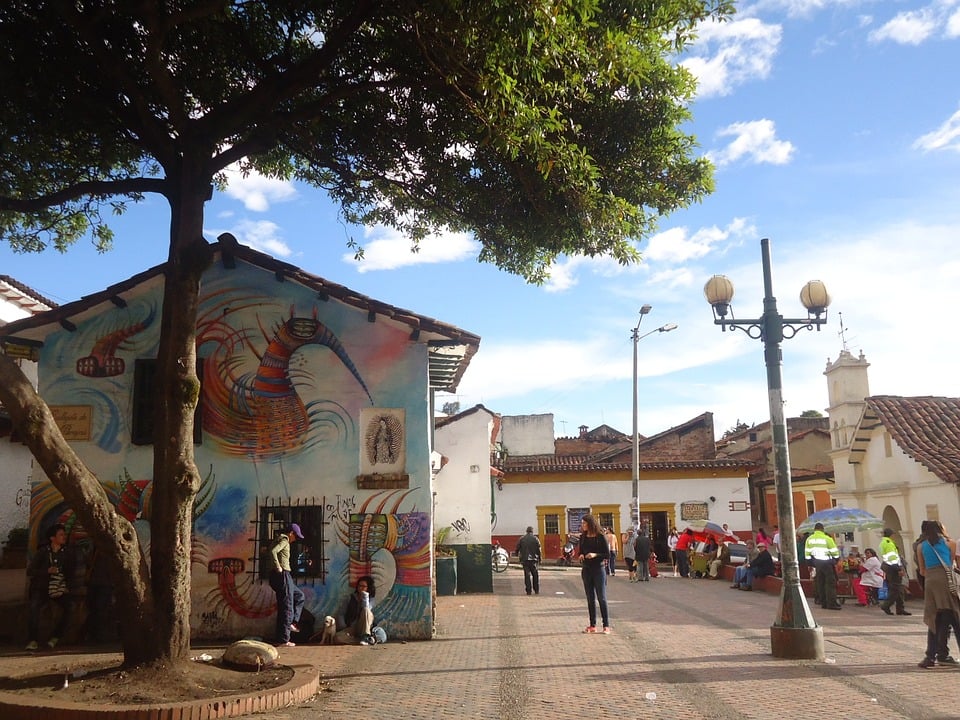 The 20 Best Hostels in Bogota
Book one of these best hostels in Bogota for the perfect stay in the Colombian capital. Make sure you know in which of Bogota's neighborhoods you want to stay at. You don't want to end up miles away from the things you wanted to explore.
Finding the best Bogota hostel couldn't be any easier; not only have we made you a comprehensive list of Bogota's best backpackers' hostels, but we've also given you the top hostel based on different criteria too.
Whether you want a party hostel in Bogota, a budget Bogota base, a romantic nest for couples, or the best hostel for solo travellers in Bogota, we'll help you find a kick ass hostel for your time during your backpacking Colombia trip.
Do You Want to Travel FOREVER??
Then pop your email address in below and we'll send you a FREE copy of 'How to Travel the World on $10 a Day!' – make travel your LIFE.
Overall Best Hostel in Bogota – Aurora Hostel
$$
Café
Laundry Facilities
Bike Hire
A lovely home-from-home youth hostel in Bogota, Aurora Hostel immediately makes people feel welcome and at ease. One of our fave hostels, we'd say this is the best overall hostel in Bogota in 2021. Peaceful and calm, the small hostel can sleep just 18 guests, between two dorms and two private double rooms, making it easy to get to know your fellow travellers. No need to worry about forgetting names! Dorm beds have lockers and curtains for privacy. Bright and airy, there's an onsite café as well as self-catering facilities. Relax on the patio or in the common room as you catch up with your laundry, rent a bike to explore, surf the free Wi-Fi, and have a board game playoff, all surrounded by natural touches and an olde-worlde vibe.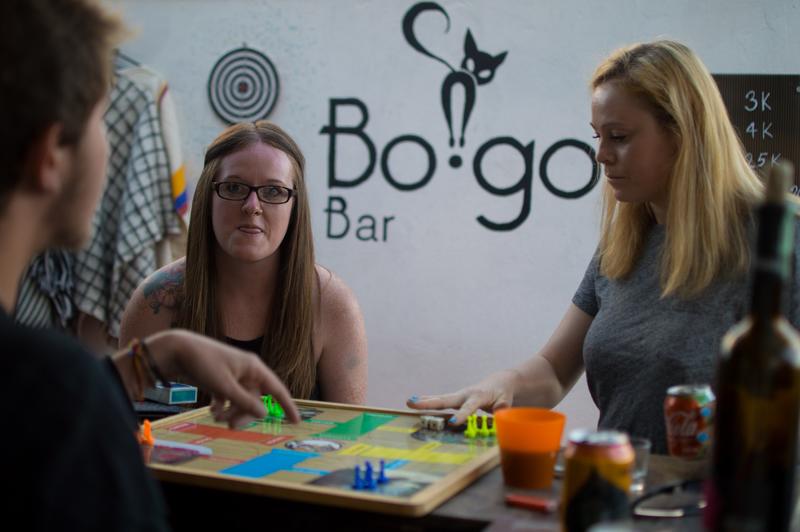 $$
Free Breakfast
Bar-Cafe
Lockers
While not only a place to drink and be merry, offering plenty of chances to chill and explore too, BoGo Hostel & Rooftop is the best party hostel in Bogota. Located in atmospheric La Candelaria, soak up the views from the roof terrace, a drink in hand, as you have a laugh with other guests. The beer is cheap in the bar and you can challenge your new buds to a pool competition. The staff members will point you in the direction of the hottest clubs in town if you want to dance the night away to pulsating beats. If relaxation is in order, check out the yoga room or watch a movie.
Best Hostel for Solo Travelers in Bogota – Masaya Hostel Bogotá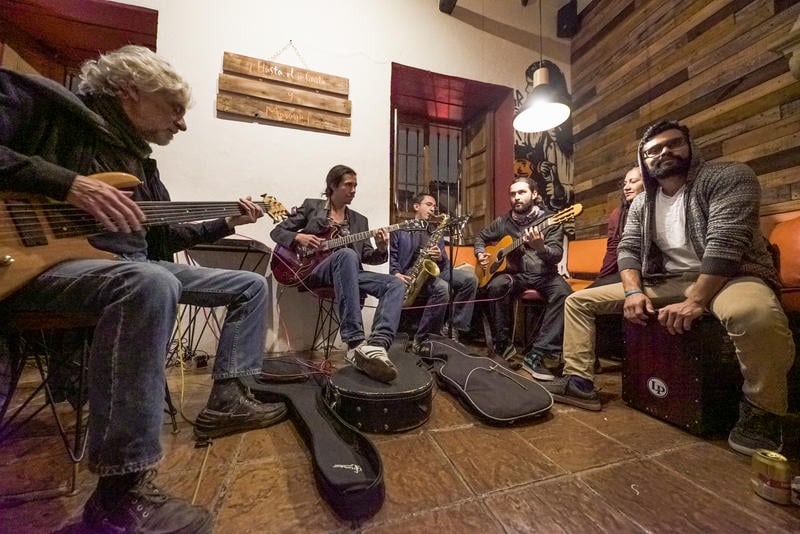 $$
Restaurant-Bar
Tour Desk
Laundry-Facilities
Within easy reach of many of Bogota's highlights, Masaya Hostel Bogotá is a top hostel in Bogota for anyone looking to add a cultural experience to their stay. The colonial-style house is filled with traditional features and activities available on site include salsa lessons, art displays, and live music. Of course, the friendly staff members are only too happy to give tips and pointers of the best places to go in the city too. There are three patios for chilling and mingling as well as a communal kitchen and TV lounge, Bond over a game of pool or ping pong, surf the free Wi-Fi, and get a good night's sleep in one of the private pod-style beds. All in all, this is the best hostel for solo travellers in Bogota.
Best Cheap Hostel in Bogota – B&B CQ Lourdes
$
Free Breakfast
Café-Bar
Bike Hire
The best cheap hostel in Bogota, B&B CQ Lourdes is housed in a restored historic building in the traditional area of Chapinero, combining whispers from yesteryear with mod cons. With plenty of attractions close to hand, the hostel is a pleasant base from which to explore Bogota. Ake up to a free breakfast, rent a bike, and set out for adventures. There's an onsite bar/café as well as a small kitchen and a common room with board games, cable TV, and free Wi-Fi. Do note that the beds are made from wooden pallets, so the top bunk is more like sleeping on an open platform with a mattress—the top bunks are not recommended for people who toss and turn in their sleep!
Is This the Best Backpack EVER???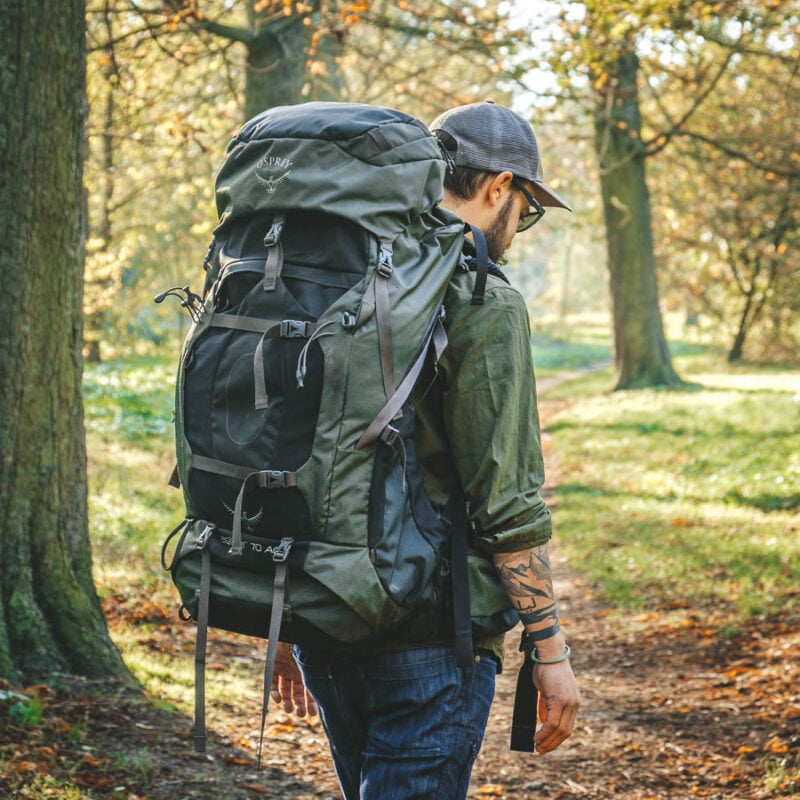 Situated in up-market and historic colonial area of La Candelaria, Santo Angel Hostel is the best hostel for couples in Bogota. The private double rooms combine comfort and flashes of luxury, each with a private bathroom, TV, fridge, and ample storage space. The interior courtyard provides the chance for couples to meet other travellers while enjoying the sunshine, and there are hammocks that you can lazily relax in too. The bar is also great for romance or socialising and kicking back over a drink or two.
Best Hostel near Bogota Airport – Urbana Hostel
$$
Free Breakfast
Café
Laundry Facilities
Situated in Zona Rosa, close to nice restaurants and bars, Urbana Hostel is within easy reach of both Bogota city centre and the airport. Book a transfer to make getting here and away easy and stop stressing about finding a Bogota hostel near the airport. Relax on the terrace or in the lounge as you get to know your fellow travellers, conveniently book a range of tours onsite, and save some cash with the free breakfast and self-catering facilities.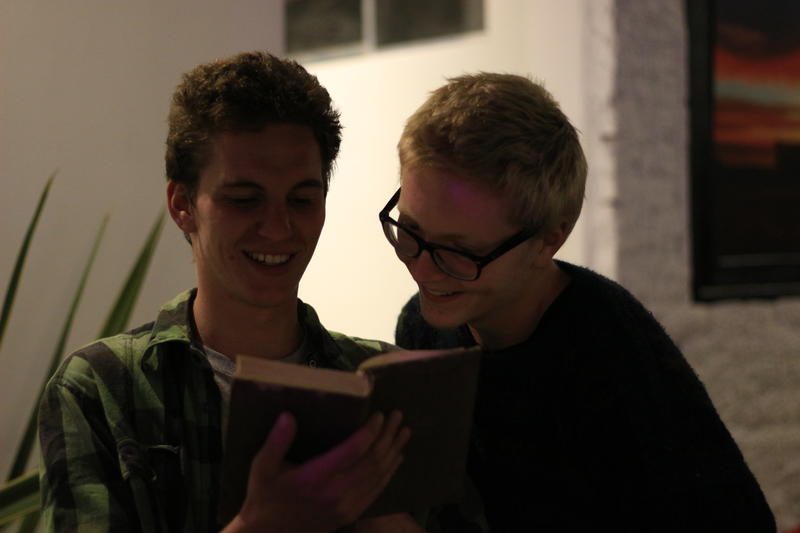 $$
Bar
24-Hour Security
Book Exchange
A modern hostel in Bogota's historic area of La Candelaria, El Yarumo Hostel puts strong emphasis on being a place where people can meet and enjoy diversity as well as simply being a place to rest your head for the night. There are private rooms for two and three as well as the dorm rooms. There are both indoor and outside common areas, with various events and activities arranged throughout the week. Come gather with like-minded explorers and have fun discovering the many charms of Bogota.
Best Hostel for Digital Nomads in Bogota – Hostel Sue Candelaria
$$
Free Breakfast
Café-Bar
Laundry Facilities
With free Wi-Fi and free-use computers, Hostel Sue Candelaria is the best hostel for digital nomads in Bogota. It's not just ease of work that makes this place special though; there's tons to do in your downtime too. Learn some new skills with the free salsa and Spanish classes, party in the bar, chill in a hammock in the courtyard, and practice new Colombian dishes (or, your home-cooked comfort dishes) in the kitchen. Strong Colombian coffee keeps you alert throughout the day, and it's free. Breakfast is also free.
More of the best hostels in Bogota
And, because we really do want you to stay somewhere awesome, here are 14 more of the best hostels in Bogota:
$$
Free Breakfast
Bar
Laundry Facilities
With mixed dorms for four, six, and eight, and private rooms for one and two, a cute touch at Hobu Hostel is that each room (and dorm room) has its own name. Do note that people staying in dorms will need their own towel. A stylish and youthful Bogota backpackers hostel, the comfy lounge is a pleasant place to unwind after a day out and about. There are comfy sofas in front of the TV as well as a table where you can work or play board games. A PlayStation and Wi-Fi offer other forms of onsite entertainment. Self-catering and laundry facilities are plus points. Although bathrooms are single sex, some guests may not like the open-style showers.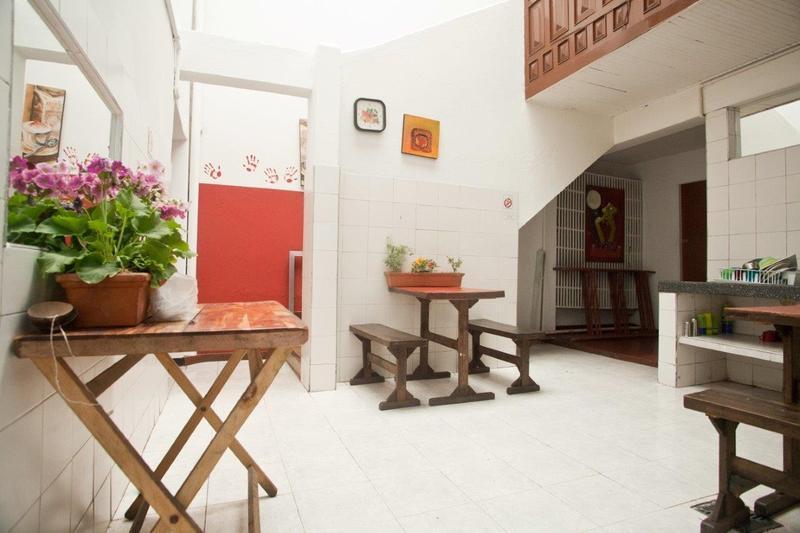 $$
Free Breakfast
Café
Games Room
Although not the cheapest hostel in Bogota, Siss Hostel Martinik is still a top place for budget backpackers looking to save some cash in the Colombian capital. There are several great freebies, including a substantial breakfast each morning, Wi-Fi, unlimited tea and coffee, use of computers, city maps, and local calls. Entertainment options include a Wii, TV, board games, and a book exchange, and there's a cosy lounge with a fireplace. Save more by cooking your own food on the BBQ, or in the kitchen.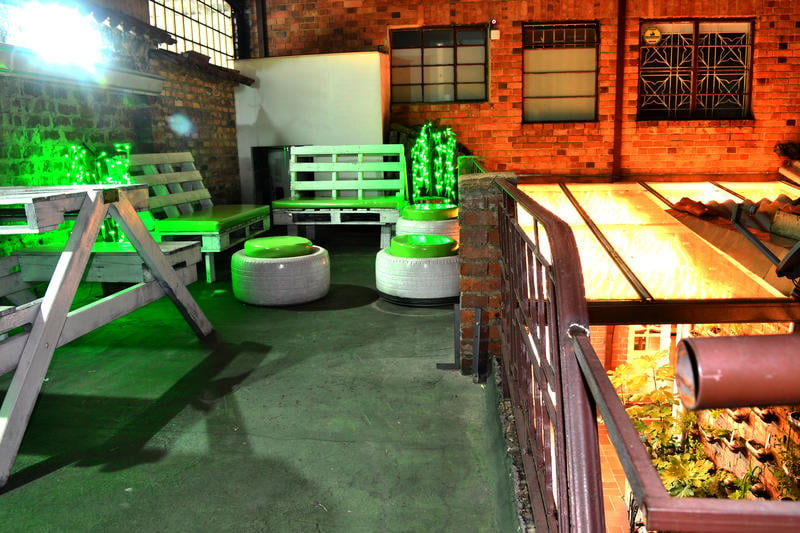 $$
Free Breakfast
Bike Hire
Laundry Facilities
A quaint and recommended hostel in Bogota filled with rustic charms and eco-friendly touches, Kozii Hostel D.C has plenty of spaces where travellers can relax or socialise. The outdoor courtyard has an alfresco kitchen, a BBQ, and seating, while there's an indoor space with sturdy tables where you can eat, work, and chill. The lounge has cable TV and a selection of games and books. Attractive and clean, the hostel also provides laundry facilities, an included breakfast, and free Wi-Fi.
$$
Free Breakfast
Café
Laundry Facilities
You'll find Hostal Bakano Backpackers in La Candelaria, the old colonial part of Bogota city centre. It's a chilled base to meet other people and explore Bogota from. The large patio and cosy TV room, complete with a fireplace, are nice places to unwind after a day of sightseeing. Wake up to a free breakfast and enjoy conveniences like laundry facilities and luggage storage, currency exchange, and free Wi-Fi. Private single rooms are perfect for solo travellers who love the hostel vibe but prefer privacy at nighttime. There are also private rooms for two and three and mixed and female-only dorms at this top hostel in Bogota.
$$
Café
Key Card Access
Laundry Facilities
Housekeeping services keep everywhere looking tip top at the friendly and comfy Arche Noah Guesthouse. An easy place to slip right into the home-from-home feels, the hostel has a shared kitchen with everything you need to cook up a storm, a BBQ, a TV lounge, a patio, and, for something a bit special and different, a sauna. The overall atmosphere is calm and peaceful and the dorm even has its own balcony for a breath of fresh air. It's a recommended hostel in Bogota for travellers who love the quiet life.
$$
Free Breakfast
Café
Laundry Facilities
Artistic details add character to 82Hostel and there are heaps of bars, restaurants, and nightclubs within easy reach. A welcoming youth hostel in Bogota, 82Hostel features a TV lounge, computer room, well-equipped kitchen, and laundry facilities, providing everything you need for a pleasant and comfortable stay in Bogota. Wi-Fi and breakfast are free. All guests have a locker to keep their stuff safe.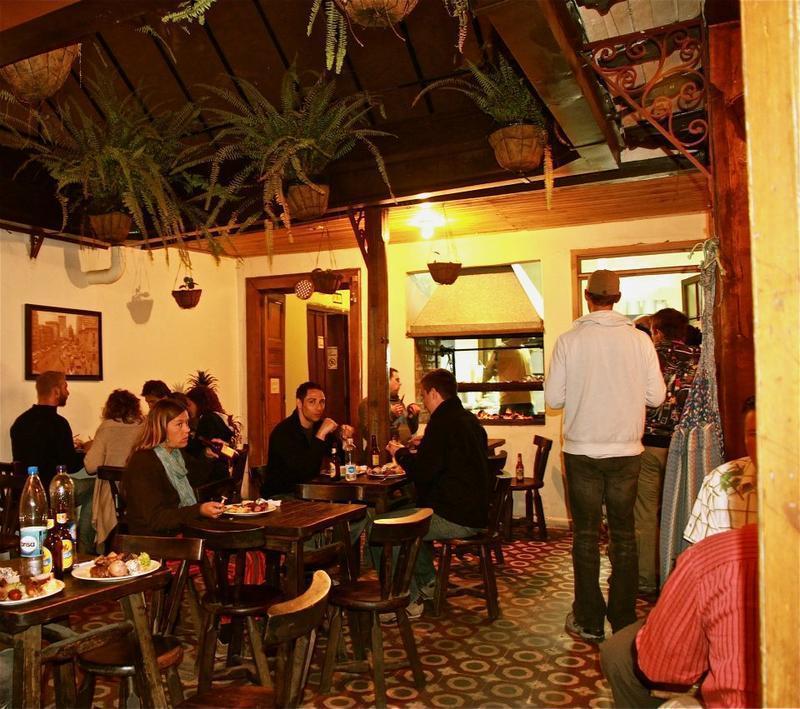 $$$
Restaurant-Café
Laundry Facilities
Tour Desk
Situated close to many local places of interest, the friendly staff members at the Cranky Croc Hostel go out of their way to make sure you have a fab time discovering the best of the Colombian capital. Housed inside a grand colonial-period building, this is one well-equipped Bogota backpackers hostel. You'll find several outdoor spaces to relax as well as a lounge with a TV. When hunger strikes, head to the kitchen to knock up a tasty treat or grab a bite from the onsite restaurant-bar. Other pluses include laundry facilities and luggage storage, a tour desk, a book exchange, free Wi-Fi, and lockers.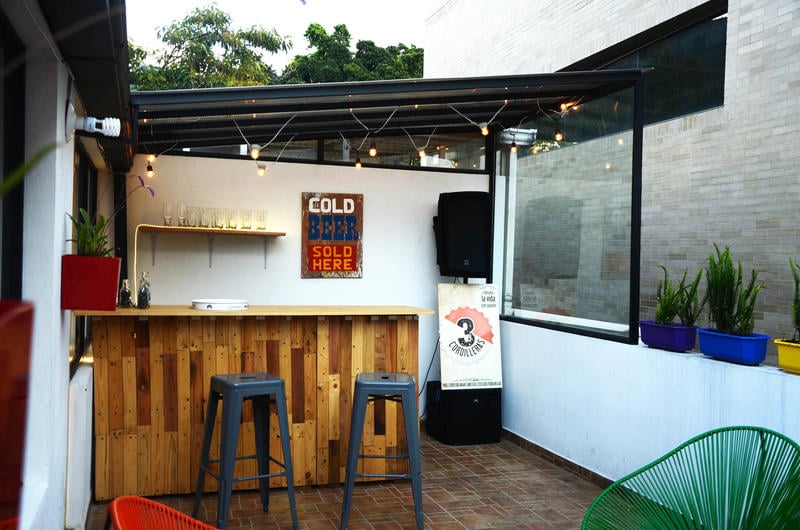 $$
Free Breakfast
Café
Bike Hire
Located down a side street but within easy reach of many of Bogota's major places of interest, Rua 116 is a pleasant youth hostel in Bogota. There are dorms and private rooms to choose between and all guests can use the kitchen and computers and chillax in the lounge and top-floor terrace. The café is ideal if you don't feel like going out for food and there's a pool table to break the ice with new pals.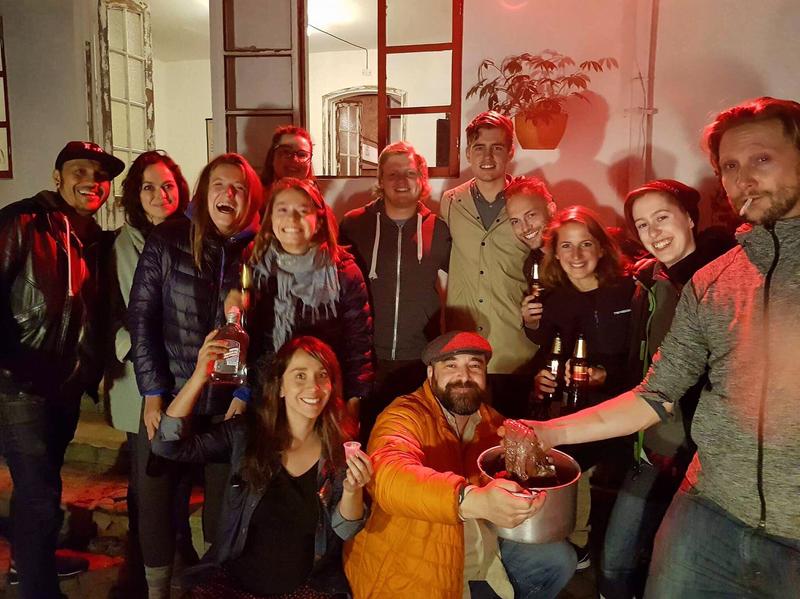 $$
Free Breakfast
Bar-Café
Laundry Facilities
A lovely, new backpacker hostel in Bogota, Botanico Hostel Bogota combines a beautiful tropical garden with gorgeous architecture for a stay that's a bit different to the norm. Facilities include a kitchen, BBQ, and lounge, and freebies include breakfast, tea and coffee, and Wi-Fi. The dorm beds have privacy curtains and individual lights and power sockets and all guests have a locker for peace of mind and security. Regular events help you to meet other travellers too.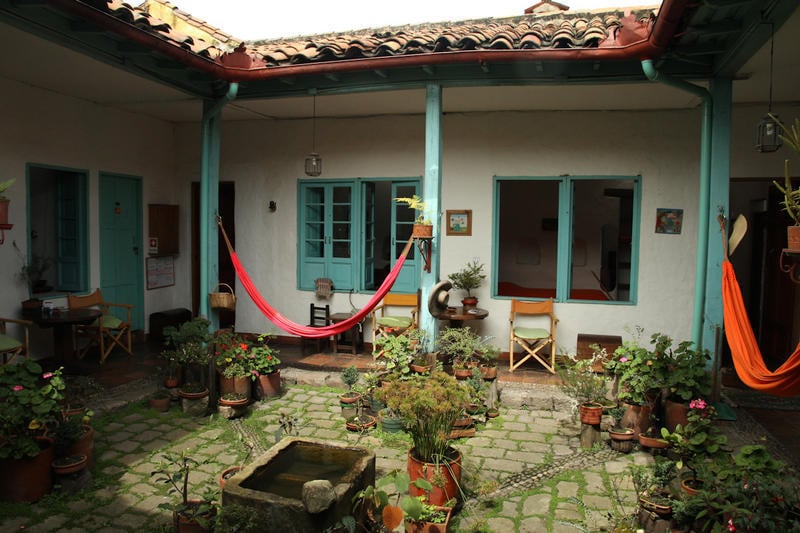 $$
Free Breakfast
Café
Book Exchange
A laid-back and intimate pad, Anandamayi Hostel & Hotel attracts a lot of creative souls and art-loving travellers. It's a place filled with inspiration, from the gorgeous colonial architecture and the peaceful patios, to the lush garden, complete with ponds, water features, and visiting wildlife. Rustic furnishings add to the charms of this top hostel in Bogota. There's a real sense of community here and it's quick to make new and interesting friends. Dorms sleep 12, and there are also private rooms for one and two.
A top Bogota hostel for people who love style and class, Hostal Candelaria Real is an affordable quality hostel with the feel of a hotel. A particularly great hostel for couples, it has nice private double rooms, some en-suite and some with shared bathrooms, as well twin rooms and dorms for five. The cheerful hostel has a beautiful terrace from where you can enjoy terrific views, and there's a kitchen, bar, and TV area too. It is easy to walk to many of Bogota's popular attractions from here too.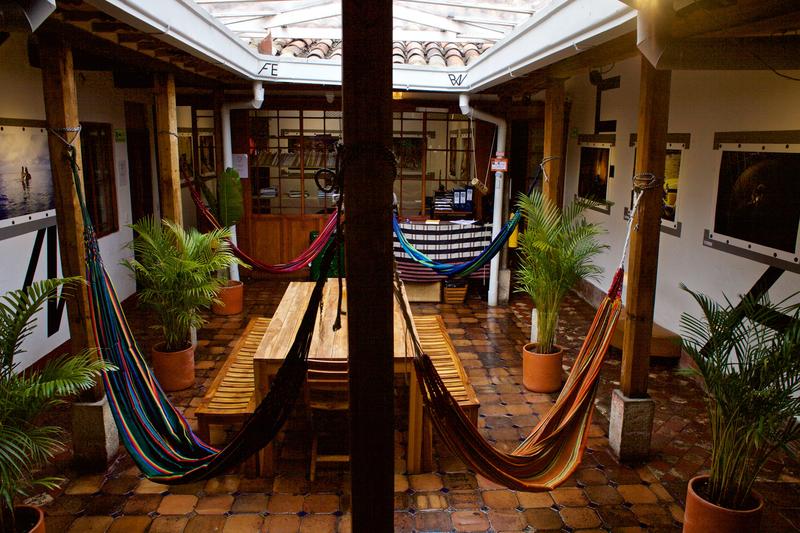 $$
Laundry Facilities
BBQ
Luggage Storage
Run by travellers, for travellers, Fernweh Photography Hostel is an artistic space that allows you to tap into your inner creative and be inspired. This could make it the coolest hostel in Bogota. There's an onsite photography exhibition and you're just a short stroll from many of Bogota's key sites—practice your own photographic skills as you explore! You can cook your own meals in the kitchen and swap travelling tales in the courtyard. Feeling competitive? How about a game on the Wii? You'll drift off to sleep in no time in the comfy beds, complete with warm and cosy blankets.
Get Your Copy of the Backpacker Bible Totally FREE!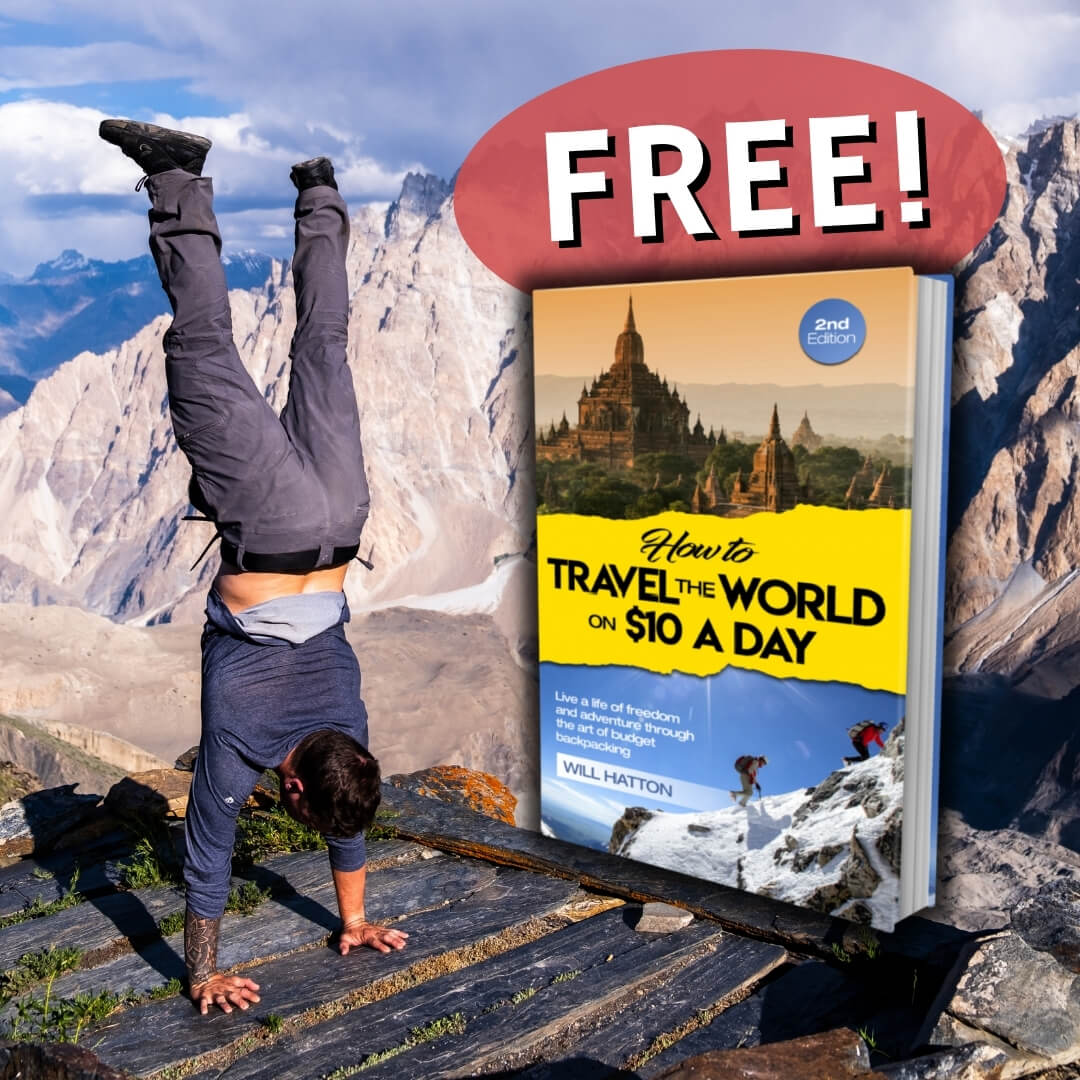 Learn how to travel the world on just $10/day with the Backpacker Bible – Will Hatton's own personal guide to the life of a budget traveller!
This book is the ULTIMATE culmination of more than 10 years of travel experience. It's full of valuable insider hacks and secrets that will help you unlock your full potential as a traveller.
AND… it's also FREE at the moment! All you need to do is click this link (or the sexy image of Will flexing his handstand skillz), provide your email, and we'll email you the ebook lickety-split!
What to Pack for your Bogota Hostel
Pants, socks, underwear, soap?! Take it from us, packing for a hostel stay is not always quite as straight forward as it seems. Working out what to bring and what to leave at home is an art we have perfected over many years.
Check out our definitive Hostel Packing list for our top packing tips!
Why you should travel to Bogota
There you have it – the list of the best hostels in Bogota for 2021! Our hostel reviews are the best on the web, so we know that you'll be able to find a great hostel, and with minimal stress.
But if you are still having a hard time picking, we understand. Just go with Aurora Hostel! It's our pick for best hostel in Bogota for 2021.
FAQ about Hostels in Bogota
Here are some questions backpackers ask about hostels in Bogota.
Travel Safety Tips for Bogota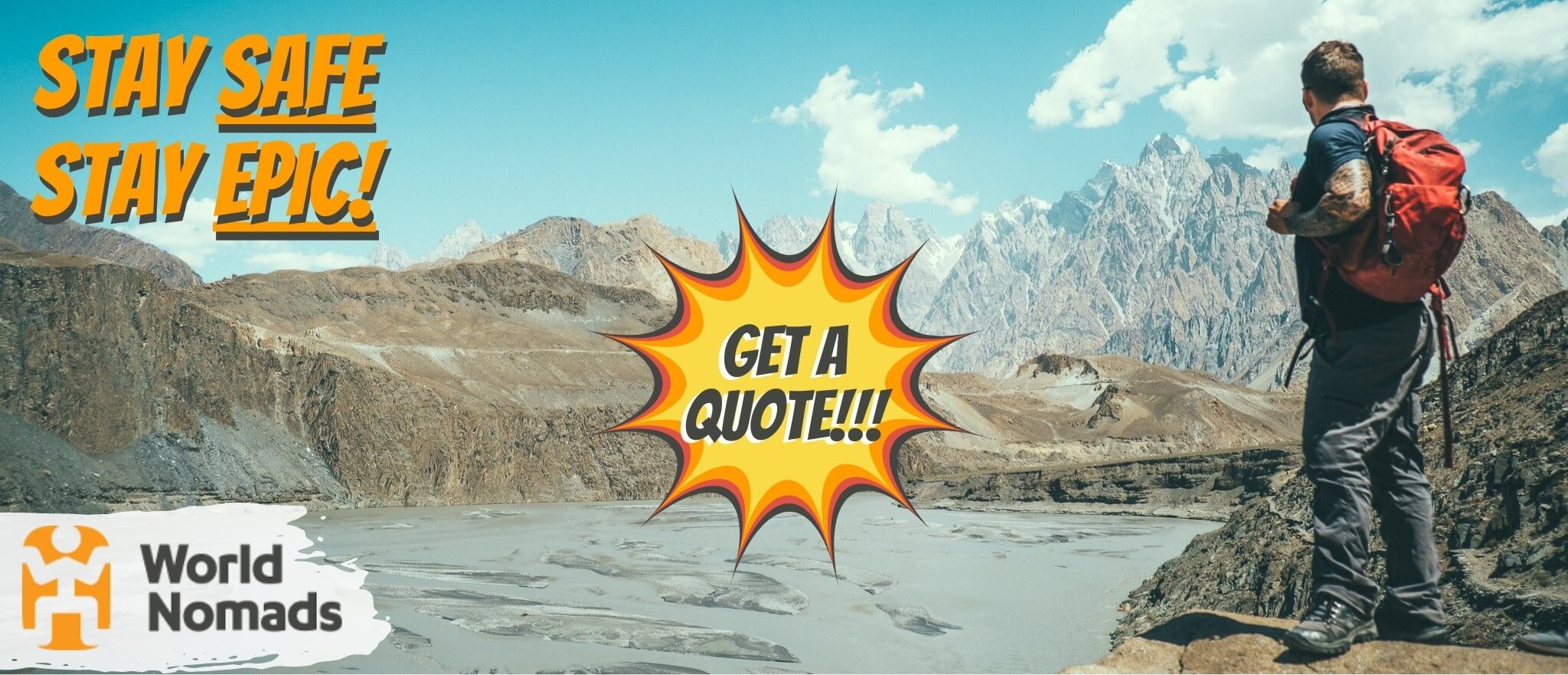 It's good to get lost sometimes, but it's also good not to get too lost. There are people that want you home in one piece.
There's one travel insurance provider The Broke Backpacker trusts for all his wildest shenanigans… World Nomads!
Click the button below to get a quote on your insurance or read our in-depth review of World Nomads' coverage. And then… let the shenanigans begin. 😉
If you're concerned about your safety, then be sure to check out our Bogota in-depth safety guide, which is full of real world advice and useful information.
More Epic Hostels in Colombia and South America
Hopefully by now you've found the perfect hostel for your upcoming trip to Bogota.
Planning an epic trip all across Colombia or even South America itself?
Don't worry – we've got you covered!
For more cool hostel guides around South America, check out:
Over to you
By now I hope our epic guide to the best hostels in Bogota has helped you choose the perfect hostel for your adventure!
If you're planning on travelling further, you can be sure that you'll always find a place to rest your head. There are amazing hostels all over Colombia, each offering a safe home-away-from-home, a chance to meet like-minded travellers and an affordable price for the night.
If you think we've missed anything or have any further thoughts, hit us up in the comments!
---
Thanks for reading – that was fun! 😀
We bring you epic FREE content!
Find out how YOU can help support us.
We're a big site with a big team and this job isn't always easy. But we do it because we love it – we love providing epic and free content. We love the knowledge that our content keeps you adventuring. We don't ask for money, but if you'd like to find out how you can help the site in more organic ways, click the button below.
Thank you for your support 🙂
---
Bye for now, but not forever!
If you want MORE top-tier Broke Backpacker content like this, then sign up for our weekly newsletter below to get the latest and greatest!
And for transparency's sake, please know that some of the links in our content are affiliate links. That means that if you book your accommodation, buy your gear, or sort your insurance through our link, we earn a small commission (at no extra cost to you). That said, we only link to the gear we trust and never recommend services we don't believe are up to scratch. Again, thank you!