When I first went to Colombia, I didn't even consider staying in Bogota. None of my traveller friends really recommended it at all. "Go to Medellin" they said. 
But after being kinda disappointed with an overhype of Medellin and receiving a Couchsurfing invitation from a friend of a friend, I though, well what have I got to lose?
Turns out, Bogota is way cooler (and safer) than I expected. And I made it out without a single scratch. 
There are galleries and museums galore, amazing history, and a vibrant urban culture. More than that, I felt beyond welcome. 
That wasn't without it's crime warnings though. Bogota has put its worst days of murder and violence behind it, but this major city still retains a lot of street crime, gangs, and drug trafficking.
Travelling smart in Bogota doesn't just mean not wandering around the streets at night; it also means being safe with what you eat, planning your routes, and staying super vigilant.
Whether you're a first-time solo traveller in Bogota, or if you're wondering if you could take your kids there, you're about to get my insider information with TOP tips on how to stay safe in Bogota!
There is no such thing as a perfect safety guide, and this article is no different. The question of "Is Bogota Safe?" will ALWAYS have a different answer depending on who you ask and when. But this article is written for savvy travellers from the perspective of savvy travellers.
The information in this safety guide was accurate at the time of writing, however, the world is a changeable place, now more than ever. Between the pandemic, cultural division, and a click-bait media, it can be hard to maintain what is truth and what is sensationalism.
Here, you will find safety knowledge and advice for travelling Bogota. It won't be down to the wire cutting edge info on the most current events, but it is layered in the expertise of veteran travellers. If you use this guide, do your own research, and practise common sense, you will have a safe trip to Bogota.
If you see any outdated information in this guide, help out your peers and reach out in the comments below! We strive to provide the most relevant travel information on the web and always appreciate input from our readers (nicely, please!). Otherwise, thanks for your ear and stay safe!
It's a wild world out there – but it's damn special too. 🙂
Updated April 2023 
Is Bogota Safe to Visit Right Now?
Up in the Andes is Bogota, backpacking Bogota rich history, a ton of art and culture, and a sprinkling of crime for good measure. While you'll probably be aware of its history of drug wars and violence, Bogota is more estranged than ever from its infamous past.
There are still dangerous gangs that affect the capital and dodgy areas where you shouldn't really be exploring. However, drug trafficking rarely affects travellers unless they get themselves involved in it.
It's the largest city in the country with loads of different tourist areas and neighborhoods. With 11.5 million people and growing, it's safe to visit Bogota, but you can't guarantee that all those people are gonna obey the law.
Weirdly, touristed areas – like La Candelaria – change after dark. Pickpocketing and mugging are often mixed with violence. In addition, the south of the city is often more dangerous than the north.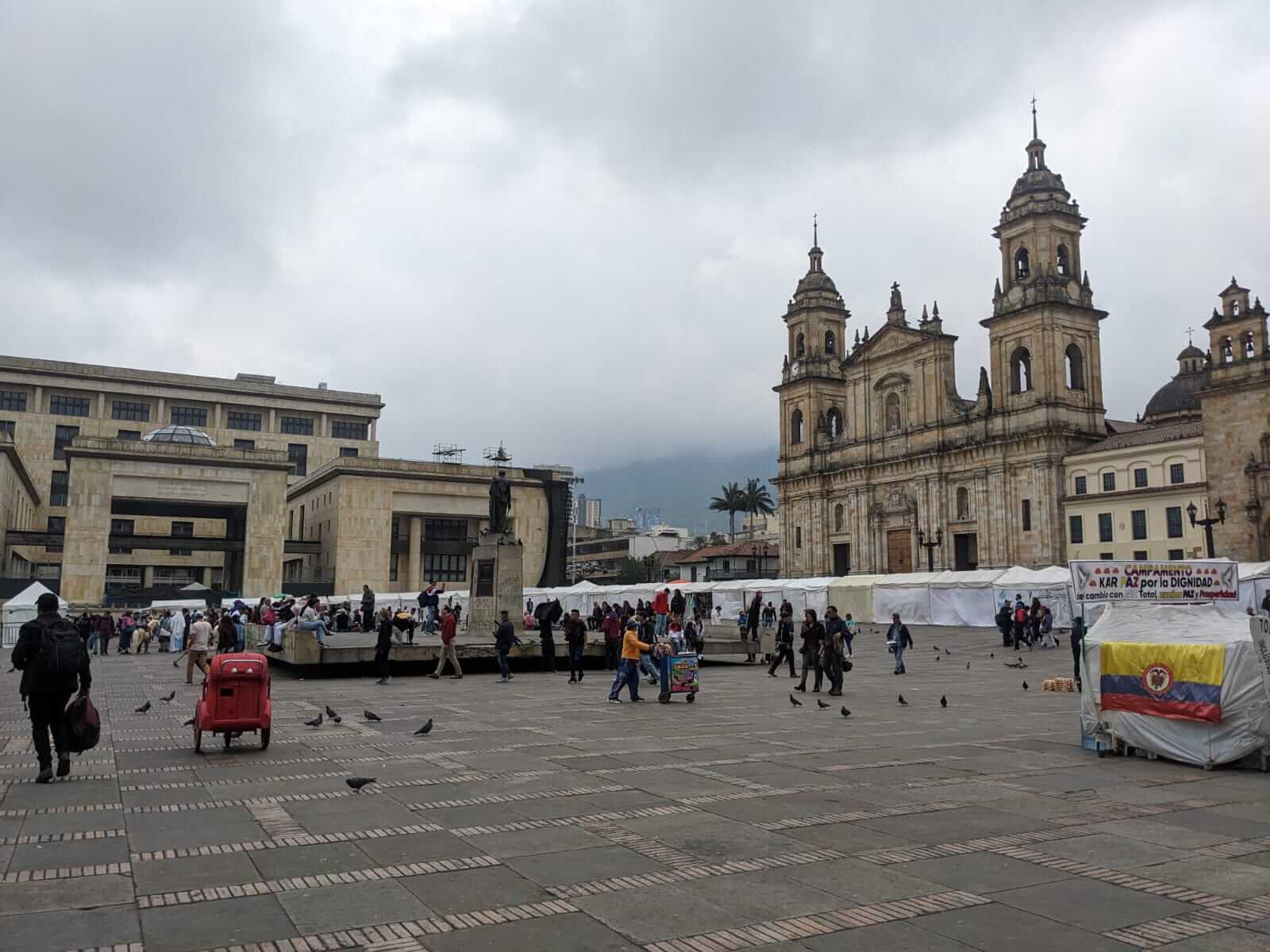 Strikes, protests, and demonstrations do sometimes occur. When these happen, it's best to steer clear: they can be passionate and confrontational.
Spikings with Scopolomine are very common in Bogota and travellers are targeted. The substance causes severe confusion and blackouts and is used for robbery, rape, or worse. One of our Broke Backpacker team members was personally poisoned by this, so we know it's very real.
There are tourist police, however, which have recently been put into action in the city to help deal with crime issues. That said, the police are not above the occasional bit of theft and extortion themselves, especially around La Candelaria.
So, with all facts considered, Bogota is about as safe as it can be at the moment. Crime and other issues shouldn't put you off visiting. This is one charming city.
Safest Places in Bogota
When choosing where to stay in Bogota, a bit of research and caution is essential. You don't want to end up in a sketchy area and ruin your trip. Here are some of the best neighbourhoods in Bogota to stay in.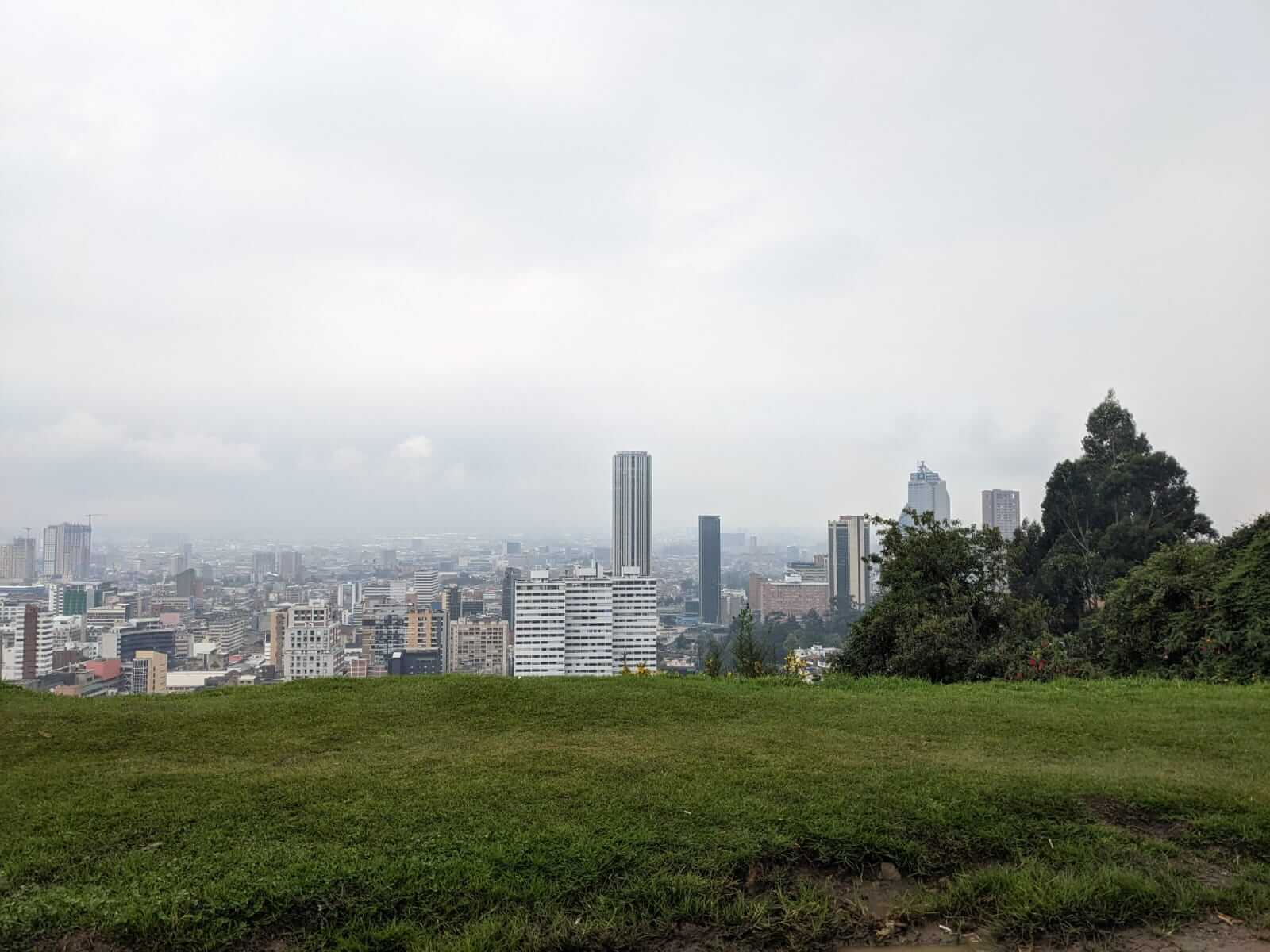 Zona Rosa – The vibrant nightlife area, Zona Rosa has a heavy police presence that makes it one of the safest areas in Bogota. Those who love boutique shopping will also feel at home in Zona Rosa.
Teusaquillo – With its central location, Teusaquillo is perfect for outdoor lovers! It's our recommendation for where to stay in Bogota for your first time in Bogota as it's generally very safe and peaceful. It has Bogota's biggest public park and a botanical garden. It's a safe area to relax and chill and a great base to explore the rest of Bogota.
Chapinero – to be near the action, Chapinero is by far and away the coolest and safest neighbourhood in Bogota. It's centrally located to get anywhere else in the city and incredibly diverse with lots of expats and the largest LGBT club in the world!
Places to avoid in Bogota
There are areas in Bogota that aren't safe for travellers. Like most of what you'll find while travelling in Colombia, the most dangerous areas have little to no interest for tourists, so you won't miss a thing by steering clear of them anyway.
Equally, there are some areas that are worth visiting, but you need to keep an extra level of vigilance while you're there. When you get to Bogota, ask locals or your accommodation staff for recommendations in Bogota and what they think of the local area.
Here are some of the more dangerous districts of the city to consider avoiding: 
ANYWHERE after dark – The city can completely turn at night, so it's best to stay at home, stick with a group, and take a taxi home.
Ciudad Bolivar – A high crime rate and bad flooding during the rainy season.
San Cristóbal – similar to Ciudad Bolivar, this city also has a high crime rate. It can be visited, but it's best to have a local guide to show you around.
The street of Calle 9 and the south of Barrio Egipto is known for muggings. Avoid, if possible.
La Candelaria – known to be the hotspot of pickpocketing and violent crimes, you definitely have to be more aware of your surroundings than anywhere else in Bogota. If possible, leave all your valuables in a safe at your accommodation.
Bogota is not a holiday camp; it's a working city with a troubled past with problems to iron out. But, still, travelling to Bogota is really cool!
First off, you need basic safety precautions. With that in mind, here are some of our top safety tips when visiting Bogota:
Be vigilant – Always stay aware of your surroundings.
Don't wander off – ask locals about areas to avoid.
DO NOT WALK AROUND AFTER DARK – get a taxi.
ONLY use official taxis – More info coming.
Don't give papaya – wait, what? The local's expression "no dar papaya" meaning don't make yourself a target.
Use smartphones inside – your number one risk in Bogota is phone snatchings.
Don't leave food or drinks unattended – regardless of gender, druggings happen.
Learn Spanish – this will help you with eeeeeeverything!
Use ATMs inside – prime robbery spots.
Plan your route – 1) you look less lost, 2) you don't get lost.
Know about scams – Colombians are friendly but be aware of anyone getting too close.
Carry a crappy wallet – with a little bit of cash. Keep the rest of your cash hidden.
Hand it over – In a worst-case scenario, if you do get robbed, hand over said crappy wallet.
Carry a copy of your passport – including your Colombia visa. Police can ask for it.
Stay away from drugs – Look, I know. But you aren't Pablo Escobar. Don't contribute to Colombia's issues.
Look for hostels with good security – especially in La Candelaria with high nocturnal street crime.
Go on a barrio tour at your own risk – best to opt for a walking tour.
Get a sim card – again, invaluable.
Yes, Bogota is pretty safe to travel alone. People live alone in Bogota, so why shouldn't you travel alone there? There are risks, obviously, but they can be easily minimised with these travel tips:
Make friends – Having a friend in the city is the BEST first defence.
Read reviews – for good hostels in Bogota and bus services.
Know your way home – Avoid getting too drunk or exhausted to make that much easier.
Keep in contact with people – Keep people at home updated with your movements.
Know emergency numbers – Colombia's emergency number is 123.
Stash cash in different places – Having everything in one place is just not a good idea. If that goes missing, it's game over.
Get a credit card for emergencies – and keep it safely tucked away.
Get local tips. Ask the staff at your hostel or guesthouse what they would do or see in their city.
Remember to rest – go easy on your body.
Is Bogota Safe for Solo Female Travellers?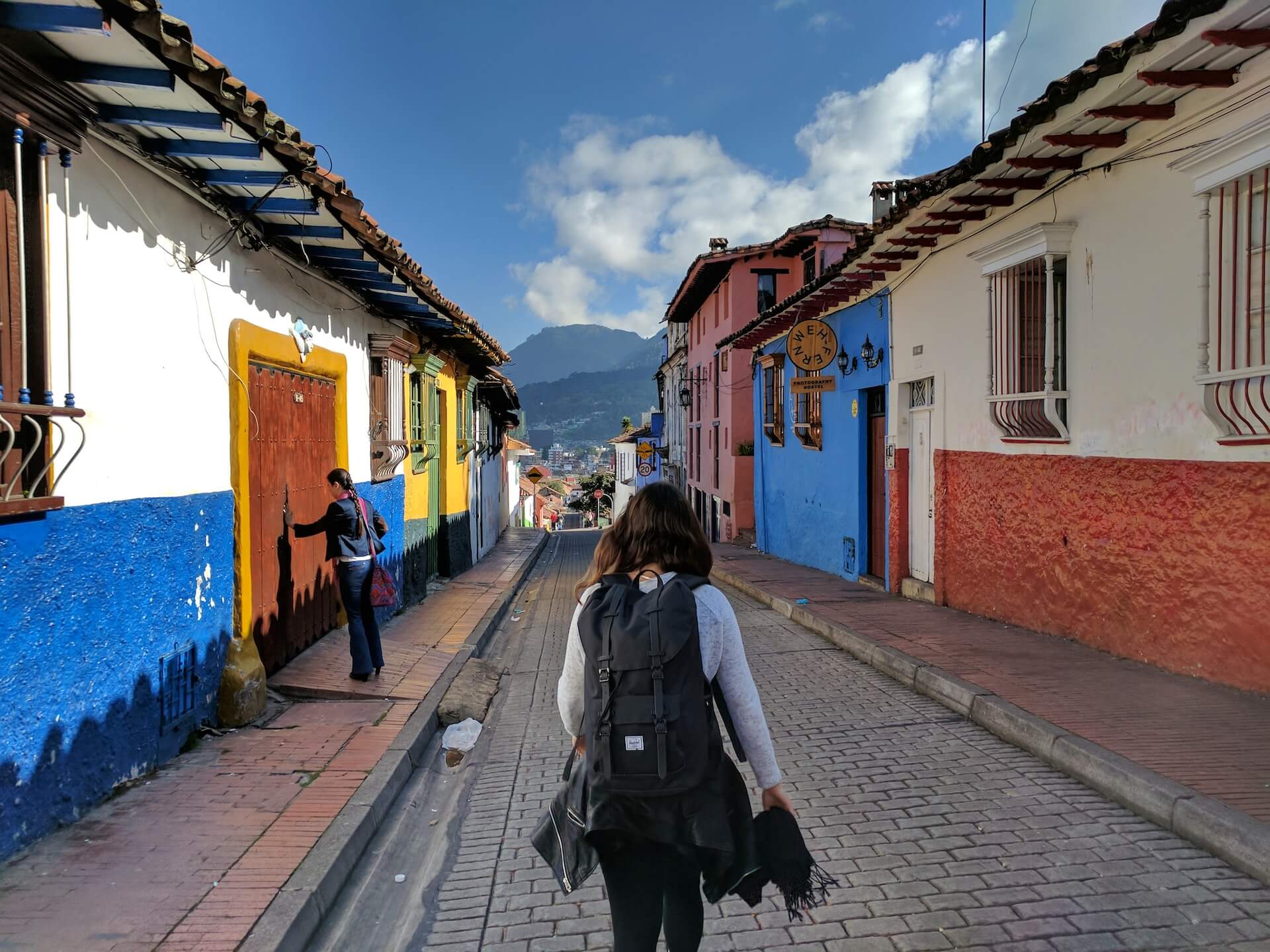 Yes, women can travel safely by themselves in Bogota. But Bogota is still a dangerous city ( like so many other places in the world) so that's not a reason to steer clear of the Colombian capital.
As a solo female traveller, take extra precautions. To help out, here's some friendly advice:
Trust your gut – If a situation doesn't feel right, get out of there.
Don't walk around looking lost. This makes you an easy target. Plan your route from your hostel.
Check out good hostels for women – Maybe consider a female-only dorm.
Locals are friendly in Bogota – You can always ask for help.
Catcalling happens – Unfortunately, it's still cultural in Colombia. Just ignore it and don't let it ruin your day.
Do not open the door – Unless you know or trust the person. That's the staff's job.
Let people know where you're going – Update people, a new friend you've made at the hostel or the hostel staff themselves.
You don't have to be honest – If someone is asking lots of questions, white lies are fine.
Take a guided tour – You'll get to meet other travellers and visitors to Bogota.
NO is a full sentence – The main thing for female travellers to remember is that you are in charge of your own safety. Don't feel bad to prioritise that.
Is Bogota Safe for Families?
Colombia is actually pretty safe for families; that includes Bogota. Although, it's not going to be on the same level as, let's say, Madrid. There just are things to be more aware of.
Firstly, Bogota is one of the highest capitals in the world. At 2,640 metres above sea level, this beautiful, soaring city is stunning, but the altitude can be an issue.
The high altitude can mean that people, children more than adults, experience things like shortness of breath, nausea, and increased heart rate: the air is thinner, basically. People still do take their children to Bogota, but being aware of this altitude issue.
When it comes to getting around Bogota with children, forget prams and pushchairs. It's more trouble than it's worth. Opt for a sling instead.
Colombia is family-oriented; children come first. You'll be whisked to the front of queues and get special treatment. On top of this, there's even a dedicated line at immigration if you're arriving with children.
Basically, you'll be welcomed if you're travelling to Bogota with kids. It'll be an enriching experience for all of you!
Getting Around Bogota Safely
The best way to get around Bogota is by public transport. It's mainly a bus operation, called the 'TransMilenio'.
Coloured buses serve different routes with dedicated lanes known as a Bus Rapid Transit System. Bogota's is actually the largest BRT in the world.
It's an awesome way to get around but gets super busy, so pickpockets plague local buses. DO NOT use your phone on the bus and keep your valuables close. 
Alongside the BRT are small, privately owned 'busetas'. They don't have stops: just put your hand out for them. Ask locals for the routes.
Driving in Bogota is not really worth it. The standards of driving aren't very high and traffic rules are chaotic.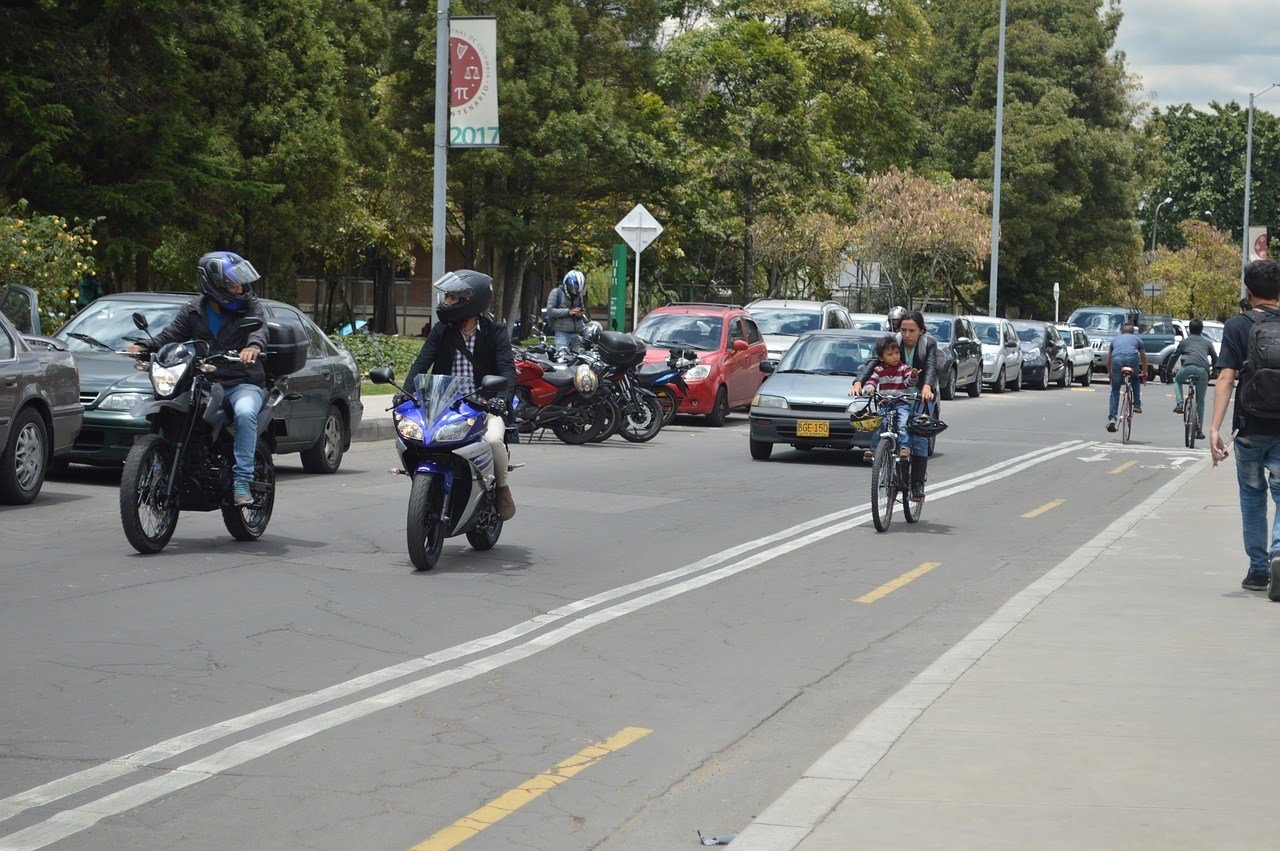 Taxis are reasonably priced in Bogota. And, while still chaotic, they know the roads much better than you do.
ONLY use legitimate taxis. Never hail a taxi off the street; that's just asking for trouble. Like many places, taxi drivers create a lot of shady business. 
Uber in Bogota is easy and super cheap. You can even request an English-speaking driver for a few more pesos. Apps like Cabify work in the same way and just as well.
When arriving at El Dorado International Airport only authorised taxis are allowed to pick up passengers. Walk a little out and then Ubers can get to you.
Taxis in the city are doing away with the meter and will be using a price system where an app calculates the fair, like Uber. This means that scams are less easy to perform.
Surprisingly, Bogota is fantastic for cycling with public bicycles to use, and stations across the city. Over 2 million Bogota residents cycle with over 300 kilometres of dedicated bicycle lanes throughout Bogota.
Getting Insured BEFORE Visiting Bogota
Hopefully, you've realised by now that solid travel insurance for Colombia is an overwhelmingly good idea. Most of your safety concerns can be backed up this way.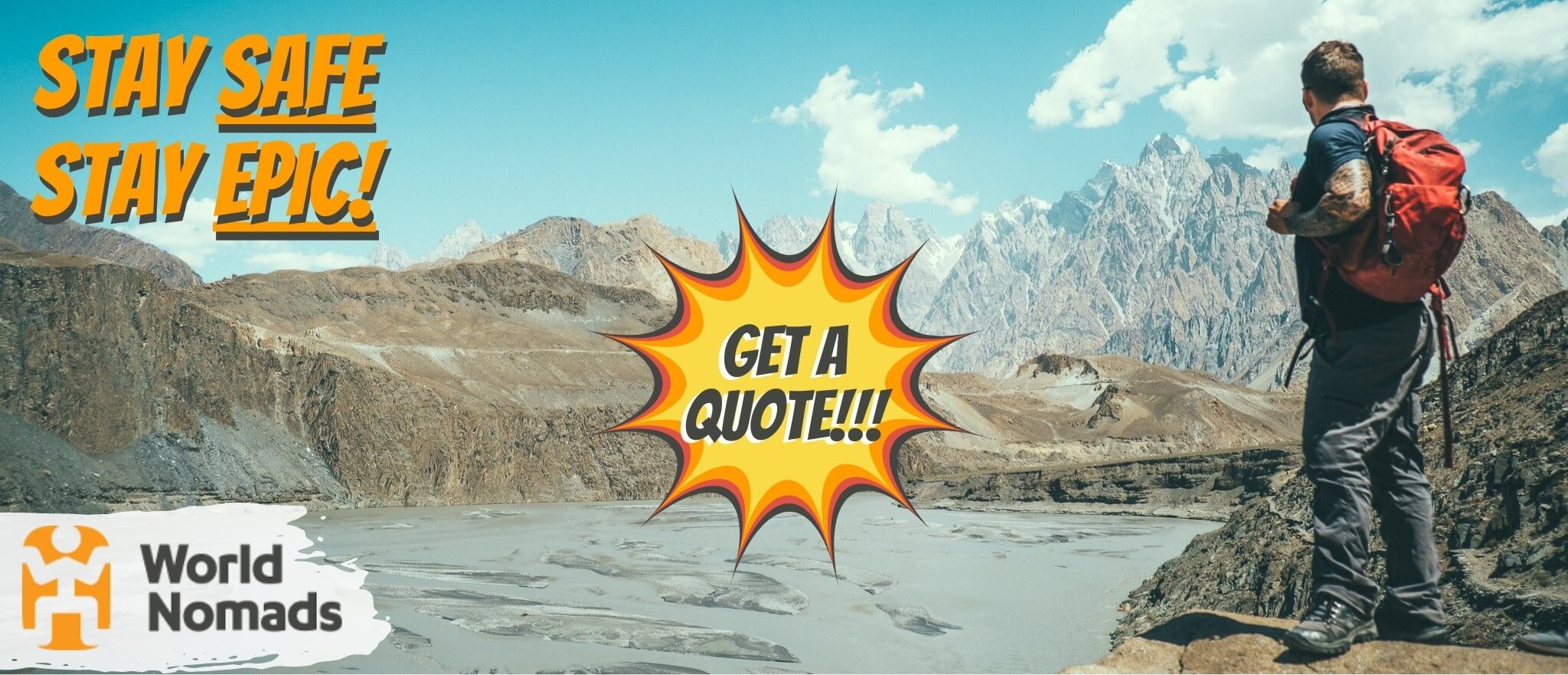 World Nomads' mission is to support and encourage travellers to explore their boundaries. They offer simple & flexible travel insurance, and safety advice to help you travel confidently.
They've been doing it since 2002 – protecting, connecting, and inspiring independent travellers just like you.
Get a quote below or read our in-depth review!
World Nomads provides travel insurance for travelers in over 100 countries. As an affiliate, we receive a fee when you get a quote from World Nomads using this link. We do not represent World Nomads. This is information only and not a recommendation to buy travel insurance.
FAQs on Bogota's Safety
Planning a safe trip to Bogota can get quite overwhelming. That's why we've listed and answered the most frequently asked questions on safety in Bogota.
So, is Bogota Safe?
I have happy memories of Bogota. Although it doesn't have the best reputation among travellers regarding safety concerns, I say it is worth visiting, under one condition: you have to get to know the locals. These people are great, friendly, and will change a kinda intimidating capital city into your new hangout. 
Overall, it is safe to visit Bogota – just like safety anywhere in Colombia. But, like any big city in the world, it can be a bit sketchy sometimes.
Yes, it may have that South America Narcos reputation of ultra-violent drug trafficking gangs and corrupt government officials, but that was a depiction of a Bogota, a Colombia, of the past. The country and its capital today are looking forward and you don't have to worry all that much about drug lords running the show.
Your main concern in Bogota will be pickpocketing and petty crime. It does have a bad reputation for phone thefts, which I heard from countless sources so you can't really be overly cautious when it comes to this.
Bogota is a normal city. It closes its roads on Sundays for cyclists. There are a ton of museums and galleries.
People sit around in parks, go to work, use public transport, eat at fancy restaurants, and go for coffee. Crime exists in Bogota, but the best way to avoid it is to not treat Bogota like a holiday destination; treat it like a city and you'll do pretty well. More than that, Bogota will love you more than you expected.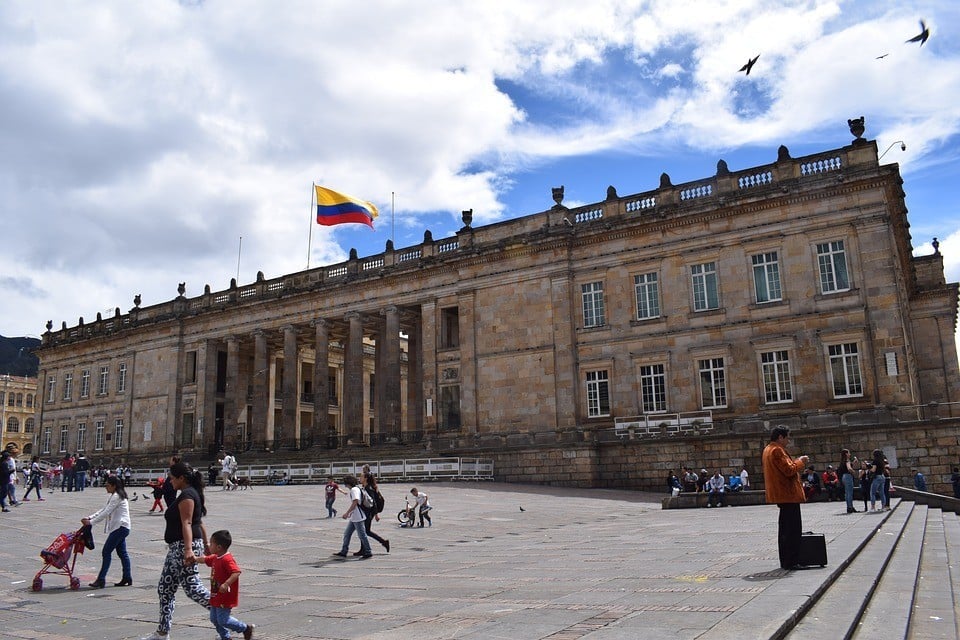 Disclaimer: Safety conditions change all over the world on a daily basis. We do our best to advise but this info may already be out of date. Do your own research. Enjoy your travels!
---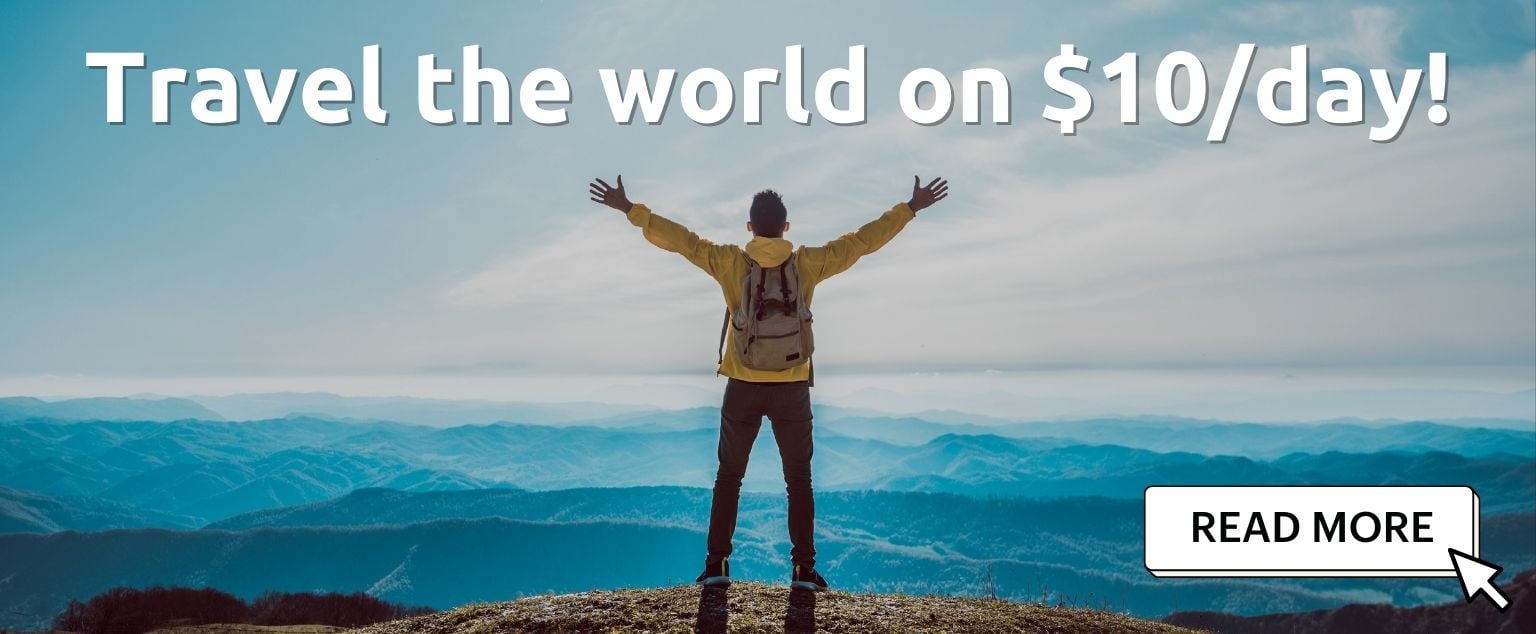 And for transparency's sake, please know that some of the links in our content are affiliate links. That means that if you book your accommodation, buy your gear, or sort your insurance through our link, we earn a small commission (at no extra cost to you). That said, we only link to the gear we trust and never recommend services we don't believe are up to scratch. Again, thank you!