The massive college town of Brno is the second largest city in all of the Czech Republic. Being a center for university students, expect a lively nightlife ranging from artsy bars to some of the craziest nightclubs in the world. Along with its drinking scene, Brno has slews of trendy boutique shops, quaint cafes, and hip coffee shops.
If you are looking for something more on the historical side, Brno has you covered. As the largest city of Moravia, Brno has tons of contemplative churches, stoic castles, and museums that will have you diving right into the heart of Czech history.
The large culturally rich city of Brno is often overlooked by the country's capital Prague. Being just 2 and a half hours from this tourist hub, Brno is often overlooked as a mere transit stop. Due to the city being considered a bit less of the tourist trail, Brno does not have a large variety of hostels to choose from.
That's exactly why we made this one-stop guide! We have put together a master list of the best places to stay in Brno so YOU can book with confidence that you are not only getting the best deal, but also the best backpackers experience in town!
Put on your dancing shoes or maybe just your sneakers to dance your way through the historic streets of Brno!
So peep our guide to the top hostels in Brno below!
Quick answer: The Best Hostels in Brno
The Best Hostels in Brno
Get ready to get to cheap beer flowing while exploring the medieval city of Brno! From its majestic churches to roaring nightclubs, you will never have a dull moment when exploring Brno's lively streets.
Don't forget to take a look outside of the city too! The Czech Republic is well known for their natural beauty, and Brno is no exception. Surrounding this youthful but historic town you can find some of the best hiking in all for Europe!
When deciding where to stay in Brno you need to make sure that you know exactly where your hostel is. The borers of Brno are vast, meaning that while you may technically be staying within the city limits you will be miles away from the action.
While Brno does have some of the cheapest beds and rooms in Europe, you not find an abundance of choices. Even with the options of hostels available, you will be sacrificing quality for money.
Worry not! We took into account all the things a backpacker needs to have the trip of a lifetime and put together this list of the best places to stay in Brno. Now you can travel more and worry less!
Best Overall Hostel in Brno – Hostel Mitte
– $
– Cafe
– Book Exchange
– Lounge
Hostel Mitte blows all of the rest out of the water. Not only is this youth hostel located down the romantic cobblestone streets of Brno's old town, but also has an attached cafe where you can spend the wee hours of the morning cuddled up with a good book, sipping on their award-winning coffee.
It's not enough just to call yourself a hostel, you must create that indistinguishable backpacker vibe. Hostel Mittle pulls this off masterfully with tasteful decorations and lounges that make you want to hang out in the hostel!
Best Party Hostel in Brno – Hostel Fleda
– $
– Nightclub
– Courtyard
– Barbeque
For you history buffs that still love to get down and party, Hostel Fleda is calling your name! This recently renovated building is the oldest hostel in town, located a stone's throw away from many of Brno's UNESCO protected sites!
After a fun-filled day of exploring the cultural treasures around the city, head down to the basement to the hostel's onsite nightclub and bar! The hostel also boasts plenty of balconies and a courtyard where you can just kick back, relax, and breath the fresh air.
Best Hostel for Solo Travellers in Brno – Ruta 80
– $
– Shared Kitchen
– Cafe
– Free Breakfast
Ruta 80 is an 80s themed hostel located a bit outside the city center. This backpackers hostel offers its guest access to its fully equipped kitchen, relaxing lounge, and free breakfast every morning.
Ruta 80 is also right next to the Brno tram, giving guests a direct link downtown. With the hostel's welcoming staff and down to earth atmosphere, you are sure to have a relaxing memorable time in Brno!
Best Cheap Hostel in Brno – Hostel Eleven
– $
– Outdoor Terrace
– Bar
– Shared Kitchen
For the more frugal travelers looking to save a few dollars whenever they can, you can't go wrong with Hostel Eleven! This budget hostel not only will give you a cheap bed, but also a location that will put you in the center of the action in Brno!
This cozy backpacker's hostel is quite intimate and will make you feel right at home. With a shared kitchen and large dining room, Hostel Eleven has some of the best value you can get in Brno!
Best Hostel for Couples in Brno – Guesthouse Jacob
– $$
Lounge
When traveling as a couple, especially through a place as romantic as Europe, you will surely want some private time to snuggle up. While you may find it difficult to get cozy in a dorm bed, Jacob's has you covered in their guesthouse with rooms that can fit any budget!
Located in the center of Brno's old town, this guesthouse has tastefully decorated rooms that will have you thinking twice about leaving the bed in the morning. Jacob's also offers a shared kitchen as well as a TV lounge where you can have a quiet night in before exploring the rest of the city the next day!
– $$
– Bike Rental
– Terrace
– Shared Kitchen
Another option to those cramped dorm rooms is going local by staying in an apartment nestled in the heart of Brno's old city! Internesto Apartments will have you feeling right at home with their bright spacious rooms and hot breakfast served every morning!
With the apartments shared kitchen, lounge, and even a terrace, you will be not wanting to leave your new home in Brno!
Psst!
Heading to a hostel? Don't forget to pack a
padlock
! It's well worth having one so you can secure your locker and protect your stuff!
More Best Hostels in Brno
– $$
– Outdoor Pool
– Garden
– Shared Kitchen
At Ubytovani V Brne you get the best prices in town for a hotel quality stay! Not only will backpackers be staying in comfortable cheap single rooms, but they will also get access to the guesthouse's inviting pool and garden!
Located just 15 minutes from downtown and right next to one of Brno's most famous parks, guests will be escaping all the noise of downtown while still being close enough to explore all of the old city!
– $$
– Game Room
– Breakfast
– Bar
If you are looking for a cheap bed while staying in Brno, look no further than Hostel Bed – Breakfast. Other than having rooms and beds to fit any budget, this hostel also offers a game room, breakfast, as well as an onsite bar with beer on tap.
With a shared kitchen, lounge, and a laid-back atmosphere, you are sure to have a great stay at Hostel Bed – Breakfast!
– $$
– Kitchen 
– Lounge
For the same price as a budget bed, you can treat yourself to a private room or even a whole apartment at Apartmany Brno. These apartments put you right in the center of Brno, minutes away from some of the city's most beautiful sights.
With spacious rooms, a shared kitchen, and patio, these apartments will be your home away from home when staying in Brno!
– $$
– Breakfast
– Bicycle Rentals
Get back to the basics with this low cost, unassuming hostel. Hostel u Minoritu is located just a few minutes walk from downtown, putting you close to all of the cultural and historic sights of Brno.
The hostel itself is a bit plain, being nothing more than just a place to meet other backpackers and rest your head. If you are simply looking for a cheap place to stay, Hostel u Minoritu might be speaking your language!
The Best Travel Backpack?!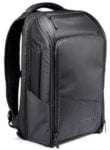 Pssssst! Not picked the perfect travel backpack yet? The Broke Backpacker team has tried out over thirty backpacks this year! Our favourite carry on backpack is the Nomatic Travel Backpack – Best of all, TBB readers get a massive 20% off! Just use the code: brokebackpacker20
Check out this post to read our full review!
What to Pack for your Brno Hostel
Pants, socks, underwear… Here are some other items you might not have thought to pack.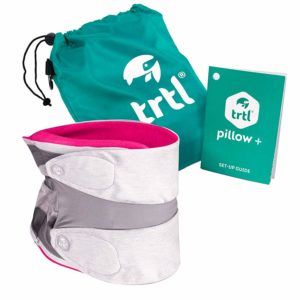 1. TRTL Travel Pillow: Get rid of the red eyes and yawning with this TRTL travel pillow. It's not just a normal neck pillow (I mean, look at it!), the ergonomic design gives your neck and head so much comfortable support that you'll actually be able to have some decent rest.  Super easy to carry and clean, it takes up so little space compared to a traditional travel pillow.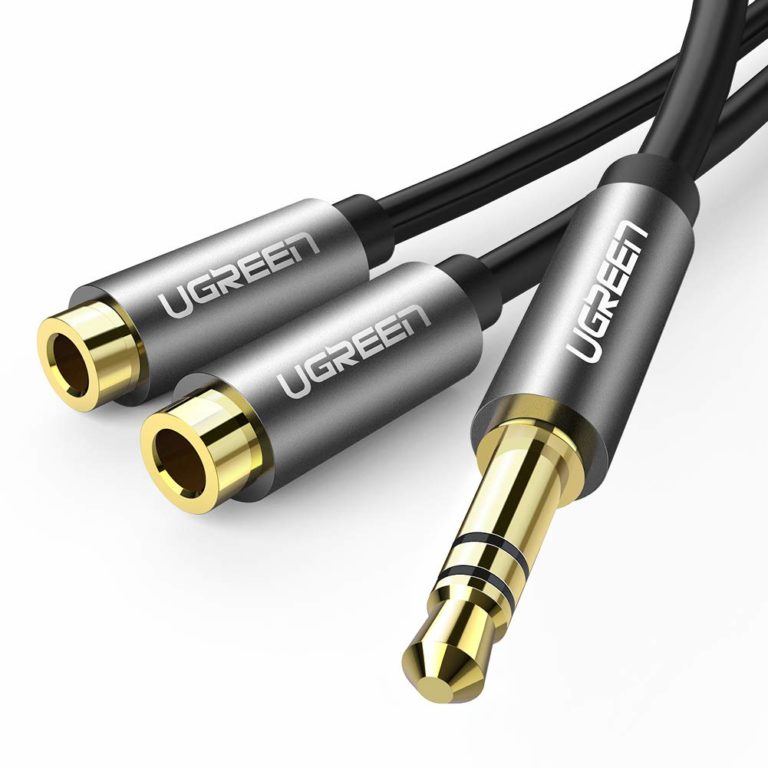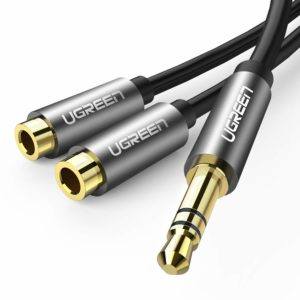 2. Headphone Splitter: Don't be those awkward people sharing one earbud on the bus, as you show off your in-depth music knowledge to your new friend. A headphone splitter is a great item to bring traveling, it works fantastic on those long bus rides or easy dorm Netflix nights when you want to relax and connect with someone.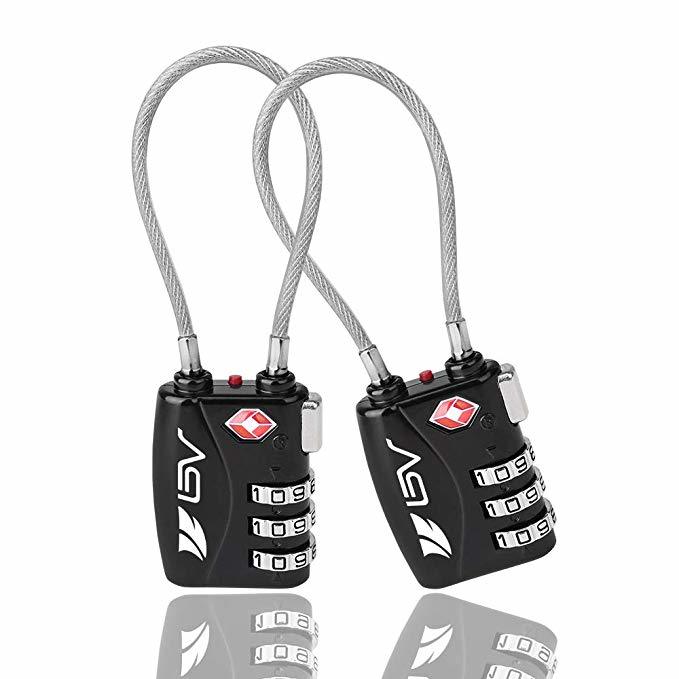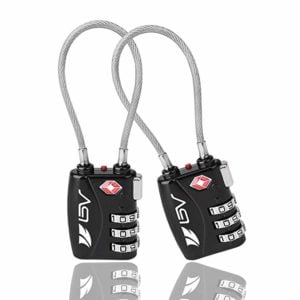 3. Padlock: Theft happens in hostels, so keep a padlock to clip on your locker. This padlock can also double to keep your pack shut while in-transit. No need for keys (which can easily be lost or stolen too), you just have to remember a three-digit number to unlock your travel essentials.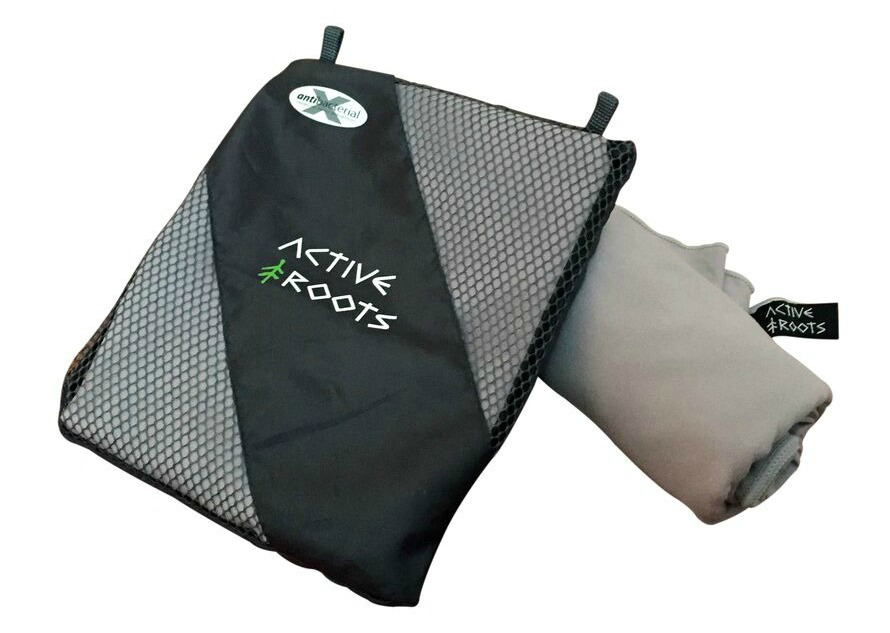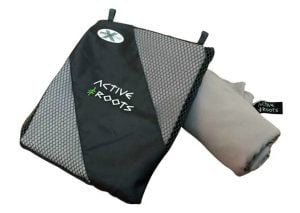 4. Active Roots Microfiber Towel: Having your own towel on your travels is a game changer. The Active Roots Microfiber Towel is perfect for travellers who are looking for a lightweight, quick-drying and extremely soft option. The antibacterial material is super water-absorbent and resists odor buildup because of its antimicrobial material. Ain't technology cool?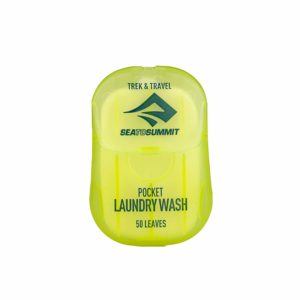 5. Sea to Summit Travel Soap: The Sea to Summit multipurpose soap leaves are the perfect hygiene travel companion. The individual, Leave-no-Trace-certified strips are great for keeping your hands clean before you eat in that dodgy but delicious restaurant. There are also little strip packs for laundry, shampoo and shaving.
6. Active Roots Toiletry Bag: Keep your bath-and-beauty items organized and in the right place with this water-resistant bag. With large compartments, mesh and enclosed clear sections, you can fit everything you might need inside. Hang it up or let it stand on its own – this bag is a must-have for dorm-lifers.
Why you should travel to Brno
The often overlooked Brno is often overlooked, but still deserves more recognition than it is given. With the town's college vibe and parties as well as cultural treasures lining the streets, backpackers are sure to find tons to do!
The great thing about Brno is that you have the freedom to choose from backpackers hostels and private rooms without hardly having to pay any extra money! If you are looking for the best hostel experience, however, you can't go wrong with Hostel Mitte!
I hope you are ready for cheap beer, elaborate churches, and massive museums! Your Brno adventure is only a few clicks away!
Travel Safety Tips for Czech Republic
Don't forget to sort your travel insurance! We've put together a roundup of the best travel insurance for backpackers – check it out here, or if you're low on time, get a quote from World Nomads now, our favourite travel insurance provider.
More Epic Hostels in Czech Republic and Europe
Hopefully by now you've found the perfect hostel for your upcoming trip to Brno.
Planning an epic trip all across Czech Republic or even Europe itself?
Don't worry – we've got you covered!
For more cool hostel guides around Europe, check out:
Over to you
By now I hope our epic guide to the best hostels in Brno has helped you choose the perfect hostel for your adventure!
If you think we've missed anything or have any further thoughts, hit us up in the comments!
Yay for transparency! Some of the links in this post are affiliate links. This means that if you book your accommodation through the site, The Broke Backpacker will earn a small commission at no extra cost to you. Your support helps keep the site going.
---
Need More Inspiration?
Like this post? PIN ME!!!
Noodle addict. City dweller. Aaron Radcliffe is the marketing ninja for The Broke Backpacker, founder of Nomads Nation and Co-Founder of Ditch Your Desk.