Austin is a city that's known for its amazing barbecue dinners and for its live music scene. Visitors to the city will enjoy the friendly, creative atmosphere as well as all the history of this admittedly unique and vibrant city. When you're looking for the best places to visit in Austin, the only problem you'll have is finding enough time to do it all.
Austin isn't a city that's on everyone's bucket list, so you might not know what to do when you're visiting there. In fact, when you travel to Austin, you'll be surprised at how much there is to see and do and will probably have trouble choosing between them. To help with that, we've created this list of the best things to do, see, and eat for every taste and preference. So, all you have to do is show up and enjoy yourself!
As the capital of Texas, there's A LOT going on in this city. There's so much more than just East Austin. If you're curious to find out more about our favourite neighbourhoods, check out where to stay in Austin. Once you've done that and booked yourself the best accommodation possible, scroll on down the list!
#1 – Pangea Lounge – A must visit place to visit in Austin on the weekend!
Why it's so awesome: Austin loves its food trucks and it isn't hard to understand why. At no other place can you find such an intoxicating combination of different types of foods all at rock bottom prices. This is one of the best food truck locations in the city, and there are also other lots close by in case you want to eat some more! Visitors and backpackers to Austin just love the food scene here.
What to do there: What's awesome about food trucks is the fact that they change constantly. So, make sure you wander around first and see what catches your eye. Otherwise, try cheesesteaks at Way South Philly, Bua Loy Thai Cuisine's delicious dishes, or the amazing Indian food at Masala Medley. And if you go on a weekend, there will be live music and artisan booths as well, so you can wander and work off all that food!
#2 – Sixth Street
Why it's so awesome: Austin is known as the Live Music Capital of the World and you must be a part of that when you explore Austin. The best way to do that is by visiting this area. It was recently renovated to save it from its grungy beginnings and has been the center of Austin's live music scene for decades.
What to do there: There are countless live music joints for you to explore this area. This includes famous options like Esther's Follies, The Alamo Drafthouse Cinema, and Pete's Duelling Piano Bar. But there's more for you to do in this area too. It's packed with restaurants, bars, and shops, so take the time to explore and become a part of this lively scene.
#3 – The Bullock Museum – A fascinating educational place to visit in Austin
Why it's so awesome: The history of Texas includes interesting events like the Kennedy assassination and the Alamo. Learning about how these pivotal events shaped the state is vital if you want a deeper, richer experience when you're visiting Austin. This museum contains over 4 centuries of that history, complete with lots of artifacts and interactive displays. That means you'll walk away understanding just a little more about how the culture around you came to be.
What to do there: There's a lot to see at this museum, so take your time and make sure you take your kids with you too. They'll love the interactive displays. To get the most you're your visit, make sure you check out the renovated shipwreck, the Bush family display, and the space exhibits.
#4 – Zilker Metropolitan Park
Why it's so awesome: Putting a huge park in the middle of a busy city is always an amazing thing to do. It gives locals and tourists a chance to enjoy a touch of nature, exercise, and generally get away from the busyness of the city. The Zilker Metropolitan Park is one of the best city parks you'll ever see. Several of the city's top attractions are located there and it also includes athletic fields, swimming holes, and open spaces where you can walk or just sit down with a picnic.
What to do there: If you're looking for a place to exercise, swim, or have a picnic, you'll definitely find the space in this park. You can take part in a range of activities like canoeing, digging for fossils at the Austin Nature and Science Center's Dino Pit, exploring the art at the UMLAUF Sculpture Garden and Museum, or smelling the flowers in the Botanical Garden. This venue also holds popular events throughout the year, so make sure you check out what's on while you're visiting Austin.
#5 – Barton Springs Pool
Why it's so awesome: Located in Zilker Park, this is one of the most famous places in Austin. Native American settlers once believed the springs had healing powers and the area is still held in high esteem among the locals. It's also the perfect place to get away from the stifling heat of summer. The pool is fed by underground springs, which is why it stays cool even on the hottest day. You can expect the temperature to hover between 68 and 70 degrees no matter how hot it is under the sun.
What to do there: If you need a cooling dip, this is where to come. The grounds feature bathhouses for your convenience and once you've cooled off, you can explore the educational exhibit about the history of the springs. Barton Springs is also a great area to set up base for a while. Check out some of the best Airbnb's in Austin to find one nearby!
#6 – Franklin Barbecue
Why it's so awesome: Franklin Barbecue is absolutely iconic in Austin and in Texas as a whole. It's a favorite amongst locals and tourists and waits can last up to four hours. The restaurant began in a BBQ trailer but quickly outgrew these humble beginnings. The founder, Aaron Franklin, was the James Beard Award winner and his mastery of all things barbecue is amazing.
What to do there: If you enjoy eating all things meat, then you'll be spoiled for choice at this restaurant. It's seriously one of the best BBQ places in Austin! The brisket is a perennial favorite, seasoned and smoked to perfection, but you can try almost every offering and get smoky goodness.
#7 – The Highball – Cool place to see in Austin with friends!
Why it's so awesome: If you're looking for a fun night out with friends, then you'll have the night of your life at this bar. It holds recurring theme nights at the main bar and also has themed rooms that range in size and price. It's the perfect place for a night out or a party and most of Austin would agree!
What to do there: When you're planning a night out with friends, call ahead and see if you can get one of the themed rooms or just be a part of what's going on in the main bar. The Highball offers a range of packages that include personal servers that will bring food and snacks to your room. So, no matter what type of night you're looking for, this bar should be a part of the fun.
#8 – Waterloo Records
Why it's so awesome: Austin is famous for its music scene and this has led to the growth of record stores throughout the city. Waterloo Records is one of the best and you can find anything at this venue from the latest music to rare classics. It's also absolutely huge, so if you're a music lover then you'll enjoy getting lost in its shelves.
What to do there: If you've been looking for an old record, you'll probably be able to find it at this record store. You can also learn more about Austin's famous music scene and the most popular musicians in the state by doing some browsing around the store. And if you want a surprise, have a rummage through the dollar bins and see what you come up with! The shop also holds regular performances in store, so make sure you find out what's on while you're in the city.
#9 – The State Capitol – One of the most incredible free places to go to in Austin
Why it's so awesome: Some visitors claim that this is the most impressive state legislative building they've ever seen. It was first opened in 1888 but has been recently renovated to ensure that the building and statues last as long as possible. It includes a 218-foot rotunda, a replica of the statue of liberty, the Hall of Representatives, and the governor's receiving room.
What to do there: You don't have to pay an entrance fee to explore the capitol building, which makes it the perfect cheap way to learn more about Austin. It does get crowded, so make sure you arrive early so you can get the full experience and take lots of photos without tourists in the way!
#10 – Mount Bonnell – A beautiful and scenic place to check out in Austin
Why it's so awesome: You'll be able to enjoy amazing views of the city from Mount Bonnell. It's located in historic Covert Park and is the highest point at 775-feet high. It's also located along the Lake Austin portion of the Colorado River and has been one of the most popular points of interest in Austin for centuries.
What to do there: If you manage to visit on a clear day, you'll be treated to sweeping, unobstructed views of the city. You'll have to climb over 100 stairs to get to the top, so you'll need to be reasonably fit, but it's worth the climb. The overlook is surrounded by a forested area which makes the whole experience even better than you might expect.
#11 – Blanton Museum of Art
Why it's so awesome: This museum includes 18,000 pieces of artwork from Renaissance and Latin American art to works by masters such as Rubens and Poussin. It's located on the University of Texas at Austin campus and is one of the best places to visit in Austin if you enjoy a bit of culture.
What to do there: This is a small museum, but there's a lot to see so you'll need a couple of hours to explore. It's also the perfect place to go when you need to cool off in the air conditioning and has such a wide range of exhibits that everyone will find something they love.
#12 – SoCo District – A great place to visit in Austin at night
Why it's so awesome: Austin has its rebellious side too and this area is the center of that quirky culture. The shops lining South Congress Avenue, the main street, specialize in boutique or retro clothing that's meant to make you stand out. There are also several amazing eateries, restaurants, and bars in the area for you to explore.
What to do there: If you're looking for some unusual fashions, then warm up your credit card and spend an afternoon in this area. Whatever you buy, it will definitely end up being a conversation starter and a great reminder of your trip. But once the sun goes down, stick around and try some of the amazing eateries. Most of the restaurants have outdoor patios, so grab a chair, people watch, and then find a place to have a drink with some live music. One of the best Austin vacation ideas you'll have is to spend an evening at The Continental Club, an iconic venue with live country music.
#13 – Ann and Roy Butler Hike-and-Bike Trail at Lady Bird Lake – A beautiful outdoor place to visit in Austin
Why it's so awesome: This is one of the most popular outdoor places in the city and it's also the perfect place for you to work off all that barbecue! It's a 10-mile trail that encompasses the lake and is almost always busy with runners, cyclists and walkers. But it's also a famously peaceful place, where you can collect your thoughts in the quiet beauty of being outdoors.
What to do there: If you like to exercise, even when you travel, then this is the perfect place to do it. You'll be in good company and be able to enjoy your workout in a famously beautiful spot. The trail also passes by lots of places to eat, so feel free to stop off for a meal in the middle of your wanderings. And make sure you stop at the boardwalk to take in the downtown views as well.
#14 – Mexic-Art Museum
Why it's so awesome: Located on Congress Avenue, this museum works to support the conservation of Mexican and Latin American art and culture. Its collection includes photographs and artefacts from the past as well as contemporary pieces from local artists. The museum also holds some amazing theatrical and musical performances year-round.
What to do there: Check out what's on at this museum while you're in the city and make sure you show up to anything that looks interesting. After you've explored the museum, make sure you stop at the gift shop. It sells works by local artists that would make unique souvenirs of your trip to Austin.
#15 – Museum of the Weird – One of the more unique places to visit in Austin!
Why it's so awesome: Dime museums were created to contrast with more serious museums and originally catered to clientele with less money. Traditionally, they offered exhibits that were a little more dubious and challenged attendees to decide what was real and what wasn't. Over the years, many of these museums have closed down, which is why you absolutely must experience this museum before it disappears too. Created by entrepreneur Steve Busti, the museum is at the back of his store and features many of the same kind of exhibits you would have seen in older version dime museums.
What to do there: This museum is filled to the brim with oddities. Make sure you check out the cyclops pig, the hand of glory, a two-headed chicken, shrunken heads, and the feejee mermaid. There's also a wax museum on site, as well as the Minnesota Iceman, a figure that's been the source of mystery for decades. Also, don't miss the life sideshow performance afterwards, and remember to tip the performers!
#16 – Congress Bridge
Why it's so awesome: It's fairly rare to see wild animals within a big city, much less a huge colony of them. The bat colony that lives on the Congress Avenue Bridge includes about 1.5 million Brazilian free-tail bats. Every night the bats swarm out from under the bridge in search of food, and this is an Austin place to visit. It's one of the most spectacular and unusual things to do in Austin.
What to do there: The best time to see the bat colony is on hot, dry nights in August, when the bats fly out together. Just make sure that you aren't standing in their flight path and that you've got a reusable travel water bottle with you. There are several points you can watch from without the worry of getting a bat tangled in your hair. So, to find the best viewing spot, head to the information kiosk on the north bank of the river, just east of the bridge, for more detailed information.
#17 – Casa Neverlandia
Why it's so awesome: This whimsical house was created by one James Talbot, a well-traveled man who used his architectural knowledge to create his home. He lived all over the world, and elements of the places that meant to the most to him can be seen in his wonderfully bizarre house.
What to do there: There's a lot to see in this house, but just remember that it is still occupied. You'll need to book a tour ahead of time to get in, but it's definitely worth the trouble. Once you're in, make sure you see the many DIY features that were added to the house. This includes the Rumford fireplace, an Indonesian style A-frame ping pong room, a city lookout reached via an Indiana Jones bridge, and an intercom system that uses PVC piping and no technology.
#18 – Rainey Street Food Trucks
Why it's so awesome: Some of the food trucks in this lot are the best in the city. You'll find foods cooked to perfection along with a convivial atmosphere that will convince you that your hometown needs food trucks too!
What to do there: There are lots of different foods, so just show up and see what smells the best! If you can't make up your mind, try Ms P's Electric Cock, which makes perfect chicken, White Girl Asian Food, Little Lucy's Donuts, Taco Baby, or Tommy Want Wingy's delicious chilli lime wings.
#19 – East Riverside Food Trucks
Why it's so awesome: Located near the South Shore residences in Austin, you can get the best Mexican food of your life off the back of a truck. At this food lot, you can enjoy asada, quesadillas, burritos, churros, al pastor, and more, all of them fresh and so delicious you'll wish your stomach could hold more.
What to do there: Make sure you're hungry and try everything that smells good. Some of the best places to try are Callejeros, Rosita's Al Pastor, and Cow Bells'. Also, make sure that you try Churro Co.'s Campfire Churro made with graham cracker sugar, whipped cream, and Mexican chocolate sauce. Sounds incredibly sweet, and it is, but it's also worth the extra workout you'll have to do.
#20 – BookPeople – A nice quiet place to see in Austin
Why it's so awesome: BookPeople has three floors of quirky décor, a café, and lots of books. It also includes a kids' area with a mini amphitheater where story time is held every Tuesday, Wednesday and Sunday morning. So, whether you're traveling alone or with the family, there's lots to do, which is why this is one of the most popular hotspots in Austin.
What to do there: Take a couple of hours, grab a good book, and set up in the café to read. The décor is determinedly quirky at this shop, which makes it the perfect place to wander around and explore as well. And if you have kids, bring them along to the story hours. They also have puppet shows on the weekends, which are sure to send your kids home with huge smiles!
#21 – The Alamo Drafthouse
Why it's so awesome: Originally created in 1997, the Drafthouse has since moved to 6th Street and holds pride of place. It's a popular spot for locals and tourists to sit and watch a movie while enjoying a meal at the same time.
What to do there: You should obviously see one of the latest movies and have a meal at the Drafthouse, but you should also check out any special events they have on. In September the owners hold Fantastic Fest, for example. This is a showcase of horror, fantasy and sci-fi movies that draws in big crowds. So, if you're a fan of more unusual movies, find out what's on while you're in the city and grab a seat.
#22 – Veracruz All Natural – A must-see for foodies!
Why it's so awesome: This was once only a food trailer but it's now a restaurant in North Austin with the best tacos you can find. And you don't have to worry about mystery meat because the trailer and the restaurant are clean and fresh enough to dispel these kinds of worries.
What to do there: The breakfast taco is absolute legend at this place and actually have a cult following. The tortilla includes egg, tortilla chips, avocado, pico de gallo, and cheese, and after one bite you'll want more. The menu is so good, that there are now outposts at North Burnet, Round Rock, and Radio Coffee, so no matter where you're staying, you'll be able to get hold of one of their tacos.
#23 – The Broken Spoke
Why it's so awesome: The Broken Spoke is an iconic dance hall that still manages to hold onto its country charm despite its popularity. It's one of the most popular places to eat in Austin and offers dance classes as well so you can really immerse yourself in the local culture.
What to do there: The Broken Spoke offers dance lessons at 8pm most nights so you can learn the basics of two-stepping. And afterwards, grab a bottle of beer and one of their famous and famously huge chicken-fried steaks to replace all the calories you burned and then some.
#24 – Rainey Street – A great place to visit in Austin if you are alone/traveling solo
Why it's so awesome: Rainey Street might look like a typical suburban street, but it's far from that. The wooden-style ranch homes in this area actually hide recently renovated, dishevelled bars that boast swinging lamps, creaky floorboards, and the best and strongest cocktails in town.
What to do there: Show up at night or on weekend mornings for a night out with friends or a boozy breakfast the morning after. Try Banger's for a liter of Champagne with a splash of orange juice to start out your morning. And then, if you're still standing, head over to Half Step, Blackheart, or Craft Pride to continue your boozy day.
#25 – The Thinkery – Awesome place to visit in Austin with kids!
Why it's so awesome: If you're looking for hours of fun and distraction for the kids, then this is the place to take them. The Thinkery will allow your kids to learn about the world and to do scientific and physical experiments that will keep them enthralled. There's also a great outdoor area for pure play that includes a space-age playground.
What to do there: Let your kids guide the way at the Thinkery. But make sure they check out the Animation Station, the Spark Shop, learn how to draw with light in the Light Lab, and explore the playground outside. And when they get tired, direct them towards the Story Nook where they can settle in with one of the huge collections of picture or storybooks.
#26 – Austin Nature and Science Center – A very cool place in Austin to go for a day
Why it's so awesome: If you or the kids want to learn more about the natural world, then you can do it at the Austin Nature and Science Center. It's located in the western corner of the Zilker Park and the activities are both fascinating and designed for people of all ages. The goal of the center is to encourage awareness and appreciation of the natural world, and they have programs relating to all areas of nature.
What to do there: Check out what's on at the center while you're in the city for a great half or full day of learning and fun. You can learn about anything you're interested in, including biology, astronomy, and palaeontology. So, let your interests, or your kids' interests, guide you.
Get insured for your trip to Austin!
World Nomads' mission is to support and encourage travellers to explore their boundaries. They offer simple & flexible travel insurance, and safety advice to help you travel confidently.
They've been doing it since 2002 – protecting, connecting, and inspiring independent travellers just like you.
Get a quote below or read our in-depth review!
World Nomads provides travel insurance for travelers in over 100 countries. As an affiliate, we receive a fee when you get a quote from World Nomads using this link. We do not represent World Nomads. This is information only and not a recommendation to buy travel insurance.
Find out what people want to know about the best places to visit in Austin
Vibrant is a lively and fascinating city that will teach you more about the very different cultures that exist within the US. If you love music, barbecue, and warm weather, you'll have a blast in this city and probably return home with a tan and with a renewed interest in music. And if you plan your trip according to this list of the best places to visit in Austin, you'll have lots of great memories of your trip as well as a new appreciation for the Lonestar state!
---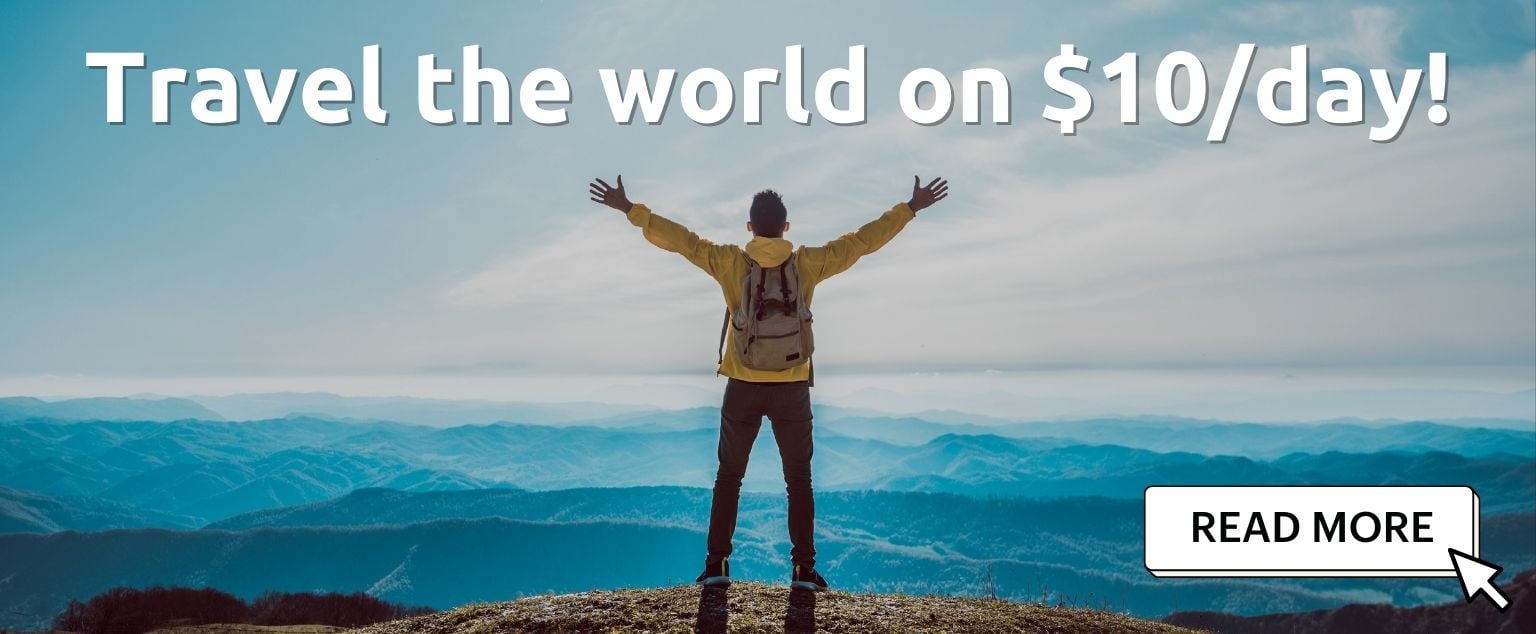 And for transparency's sake, please know that some of the links in our content are affiliate links. That means that if you book your accommodation, buy your gear, or sort your insurance through our link, we earn a small commission (at no extra cost to you). That said, we only link to the gear we trust and never recommend services we don't believe are up to scratch. Again, thank you!