Have you embraced the nine-to-five grind, followed the well-to-do path, and still haven't found what you're looking for? Are you tired of walking down the same streets and saying 'hi' to the same people?
Maybe it's time to switch it up by moving to Montreal. Montreal is Canada's second-largest city and, besides Paris, is the largest predominantly French-speaking city in the world.
The language difference sets Montreal apart from not just other Canadian cities, but from the rest of the world. It has many of the perks of being in Canada, yet it feels more European.
While Toronto has become Canada's biggest commercial hub, Montreal remains number one for arts, culture and beautiful neighbourhoods. From delightful cuisine and old buildings to nearby skiing, Montreal is a great place to be year-round.
But don't worry, we get it. Moving your life overseas and to a new country isn't a simple step. Luckily we have brought some of your research to one place – a guide to the cost of living in Montreal.

Do You Want to Travel FOREVER??
Pop your email in below to get a FREE copy of 'How to Travel the World on $10 a Day!'.
Why Move To Montreal?
Moving to Montreal is something many backpackers ponder as they climb up Mount Royal. From the peak of this hallowed 'hill', you can peer down on the city streets and think about what it is like to live here.
You may have had these same thoughts many times before, or maybe a simple glimpse of a postcard was enough to inspire a new adventure.
Montreal has often been seen as Canada's cultural capital, and Lonely Planet once rated the city as the second happiest place on earth. Who wouldn't be happy starting the day with a Montreal bagel and ending it with some smoked meats at Schwartz's Deli?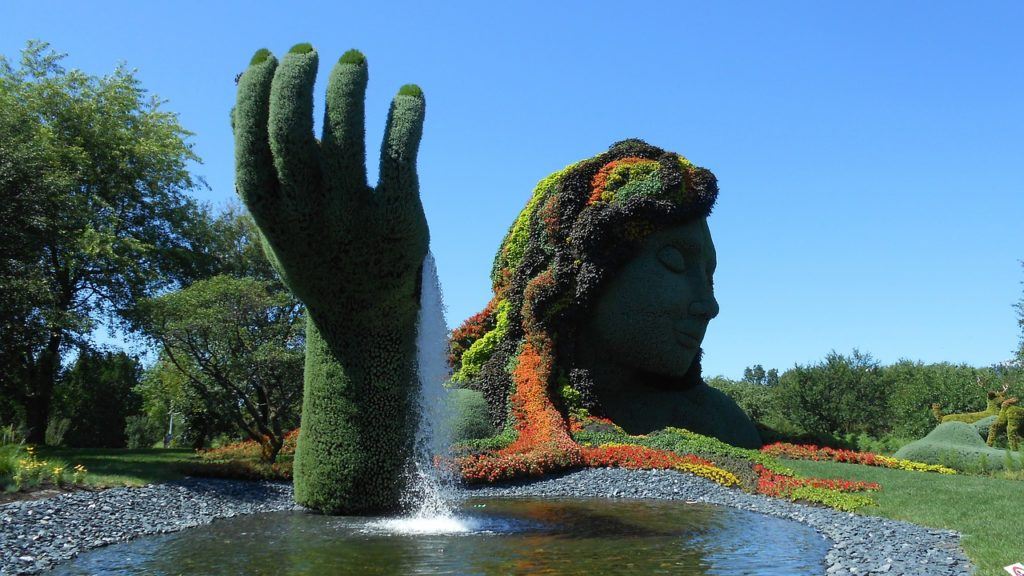 Montreal is refreshingly multicultural. This is shown both through cuisine and the variety of international events and festivals that take place throughout the year.
The city is home to numerous art galleries and murals that decorate the streets. Meanwhile, the world's largest comedy festival Just for Laughs brings smiles to the residents of Montreal every year.
However, it isn't all sunshine and rainbows. So for the sake of balance, why not move to Montreal? Well, almost three-quarters of Montreal's citizens list French as their primary language. The street signs, advertisements and public transport also use French. In order to work in hospitality or public spaces, you will have to have a conversational grasp of the language.
Cost of Living in Montreal Summary
So the pros and cons haven't scared you away – awesome! But before you pack your bags and jump onto the next flight, let's talk budget. What is the cost of living in Montreal?
Aside from the overall costs of moving to Montreal, an understanding of the general monthly budget here will help. Compared to neighbouring Toronto, Montreal is cheaper, but it may still be a hike in prices compared to where you currently live.
Montreal has a vibrant food and nightlife scene. While rent in the city can be less than in Toronto and Vancouver, your budget may need to be higher to get the most out of living in Montreal.
The below table is a compilation of some of your most common expenses, sourced from user data across multiple locations.
Cost of Living in Montreal

| Expense | $ Cost |
| --- | --- |
| Rent (Private Room Vs Condo/Apartment) | $650 – $2245 |
| Electricity | $60 |
| Water | $25 |
| Mobile Phone | $52.25 |
| Gas | $0.97/Liter |
| Internet | $63.50 |
| Eating Out | $12 – $65 |
| Groceries | $201 |
| Housekeeper (less than 10 hours) | $155 |
| Car or Scooter Rental | $35 – $95 |
| Gym Membership | $55 |
| TOTAL | $1450+ |
What does it cost to live in Montreal – The Nitty Gritty
While our beautiful table can provide a nice window into Montreal life, it's not the whole story. Let's dig a bit deeper.
Rent in Montreal
As in most cities and towns around the world, rent will be your biggest expense in Montreal. Luckily for you, Montreal has the lowest average rent of any major Canadian city. On average, rent prices here are almost 40% lower than in Toronto and are even cheaper than in Vancouver.
You will find a variety of accommodation in Montreal that will help you live your life to the fullest, from downtown studio apartments in Old Montreal and Plateaus to a private room in a shared house around Rosemont. You will also find entire homes in the surrounding neighbourhoods such as Notre Dame de Grace and Kirkland.
Of course, this will all come down to budget, personal preference and whether you have your family in tow. Are you by yourself, looking to live with others and enjoy a social experience? Are you moving for work and after something more peaceful? Do you want to be close to parks and nature? Schools? Or do you want to be right in the business district?
All of these are valid questions, and it is worth taking the time to hash out the reasons why you plan on moving to Montreal. Putting yourself in the right situation off the bat can go a long way to making you feel right at home.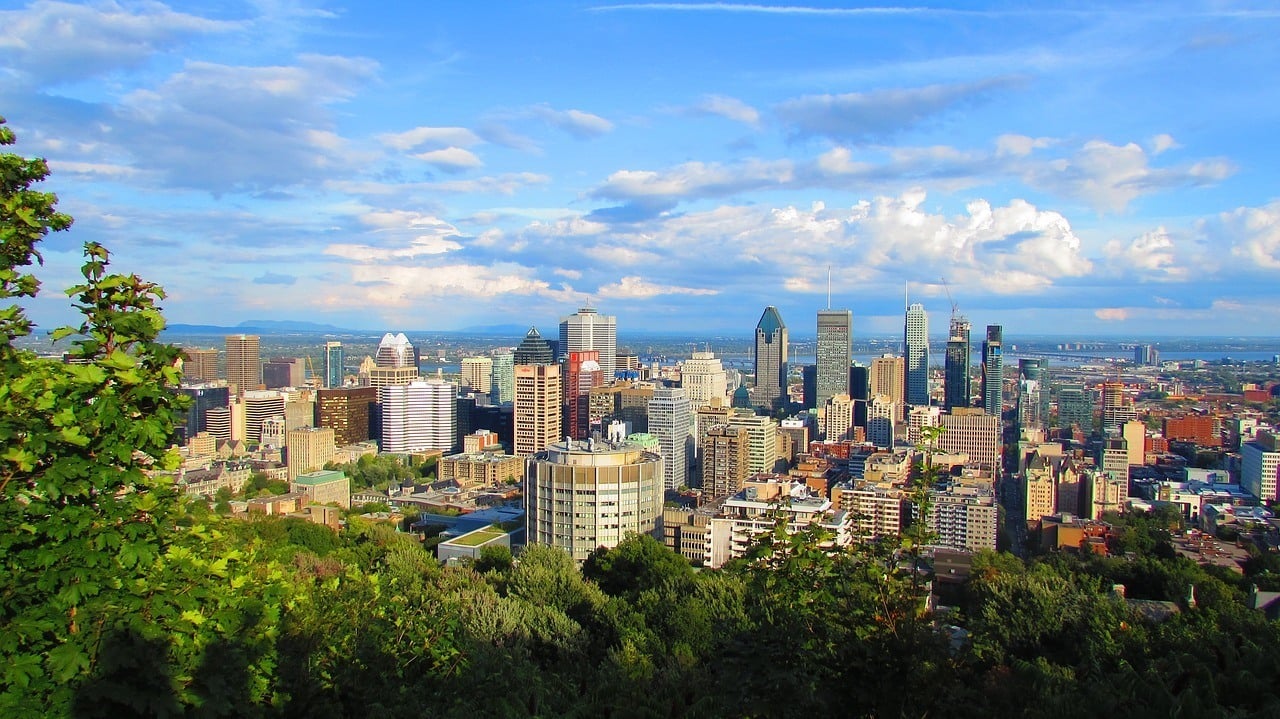 As we mentioned earlier, another aspect to consider is the language barrier. The centre of Montreal is where you'll find the majority of bilingual residents. The area also has numerous apartment buildings and all your necessary amenities.
As you move further out of downtown, you will be in more 'French' neighbourhoods. These can be matched by lower or more expensive housing based on affluence. Higher-end neighbourhoods will have more small food markets but fewer big supermarket chains.
There are many ways to find your home in Montreal, from websites to in-person visits. Some of the popular websites used by locals and new residents are Rentals.Ca and Kijiji. Kijiji is particularly helpful for finding a room, buying furniture, or even a car. Think of it as Canadian Craigslist.
These websites are especially helpful for those looking for roommates. However, if you are on the lookout for your own space or home, it is best to use a mix of both internet and groundwork. For higher-end apartments and homes, you will need to make yourself available for a showing and then negotiate with the landlord. Here's a quick breakdown of the sort of prices you should expect:
Shared Room in Montreal – $500-1250
Private Apartment in Montreal – $1000-2000
Luxury Condo/Home in Montreal – $1500-3000
Montreal is home to over 500,000 apartments and 300,000 homes. Its popular universities have also created an abundance of share homes, great for the younger crowd. For these reasons, it shouldn't take you a long time to find yourself a home. For peace of mind, rent out an Airbnb in Montreal for two weeks at a time. This will release the pressure gauge so you don't jump at the first offering and instead wait for the best opportunity.
Need a Crash Pad in Montreal?
Need a Crash Pad in Montreal?
Homely Short Term Rental in Montreal
With a full kitchen, wifi, and plenty of extras, this modern condo has everything you'll need for a comfortable stay in Montreal. It's the ideal place to base yourself as you find a more permanent home.
Transport in Montreal
The city's robust public transport system means that you can easily explore Montreal. The subway, despite looking dated at times, is reliable enough that you won't regret taking that nicer home outside of downtown.
There are a total of four subway lines that cover 68 stations. On average, you can expect a train to roll by every six minutes. Along with almost 185 bus lines, it may be best to shelve car plans for a short while.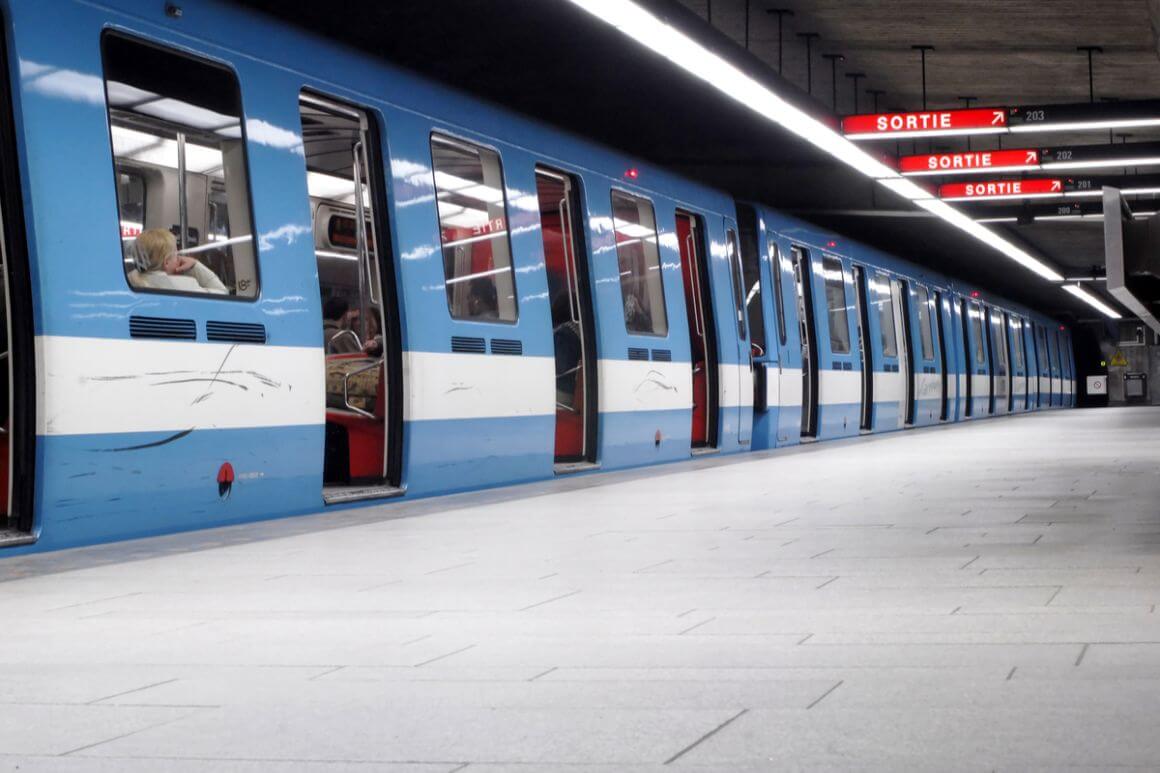 Getting in and out of the city on a daily basis can become tedious, however, using public transport is a great way to get your bearings in Montreal.
Many streets in Montreal have bike-only lanes which allow for safer movement in rush hour and a less stressful daily commute. E-Scooters are another popular option for spontaneous travel through Montreal.
Taxi Ride (Airport to City) – $41
Car Rental in Montreal – $1200
Food in Montreal
Along with beautiful architecture, the city's food scene is what visitors fall in love with the most when visiting Montreal. Due to numerous multicultural influences, you can essentially experience a different cuisine for each day of the week.
Walking to and from work or simply having a stroll through your neighbourhood will come with the temptation to try something tasty. Montreal's streets are teeming with the savoury smells of bakeries and smoky delis.
Especially during the early days as you weave yourself into the fabric of Montreal life, it's best to not always give in to temptation. Mix it up with regular meals at home.
Supermarkets such as IGA, Provigo and Metro are home to all the bare necessities. Meanwhile, Montreal's food scene is well-represented at places such as Jean-Talon and Atwater Market. These are the spots to go so you can recreate your favourite Montreal foods at home.
Here's a quick breakdown of your basic grocery essentials:
Milk (1 litre) – $2.15
Bread (loaf) – $2.88
Rice (1kg) – $2.74
Eggs (dozen) – $2.77
Local Cheese (p/kg) – $13.74
Tomatoes (1kg) – $4.00
Bananas (1kg) – $1.53
St Viateur Bagels – $11 a Dozen
Drinking in Montreal
Staying hydrated in Montreal is pretty easy to do. Tap water is fresh and healthy and basic bottled water can be as cheap as a single dollar. Of course, this can add up over the course of weeks and months. If you're not huge on tap water, grab a filter and place the water in the fridge so it's good to go in the morning.
Montreal has a vibrant nightlife scene, and many of the city's neighbourhoods have their own character and personality. This can lend itself to more of a relaxed pub scene, dive bars or late night clubs.
A pint of domestic beer will set you back around $5. Meanwhile, popular craft beer and local brews can hover around $8. Imported beers from the USA and Europe can fetch around $6 for a draft. However, local alcohol stores will have six-packs of basic beer for $10-12.
According to the World Beer Index, Canada sits around the middle when it comes to alcohol prices around the globe. It's more expensive than in America yet significantly cheaper than in Australia.
Another thing to keep in mind is tipping. Add on an extra dollar for the bartender each time you head to the bar, or chuck on an extra 20% to your bill at the end of the night.
Why Should You Travel to Montreal with a Water Bottle?
Whilst there's a lot that we can do when it comes to travelling responsibly, reducing your plastic consumption is one of the easiest and most impactful things you can do. Don't buy one-use water bottles, don't take plastic shopping bags, and forget straws. All of this just ends up in landfill or in the ocean.
Keeping Busy and Active in Montreal
You didn't come all this way just to sit at home in your new apartment. Once the jet lag is gone, it's time to get out and about exploring Montreal. Don't miss out on all the fun, head to the many public parks, wander the beautiful streets or sign up for the local gym.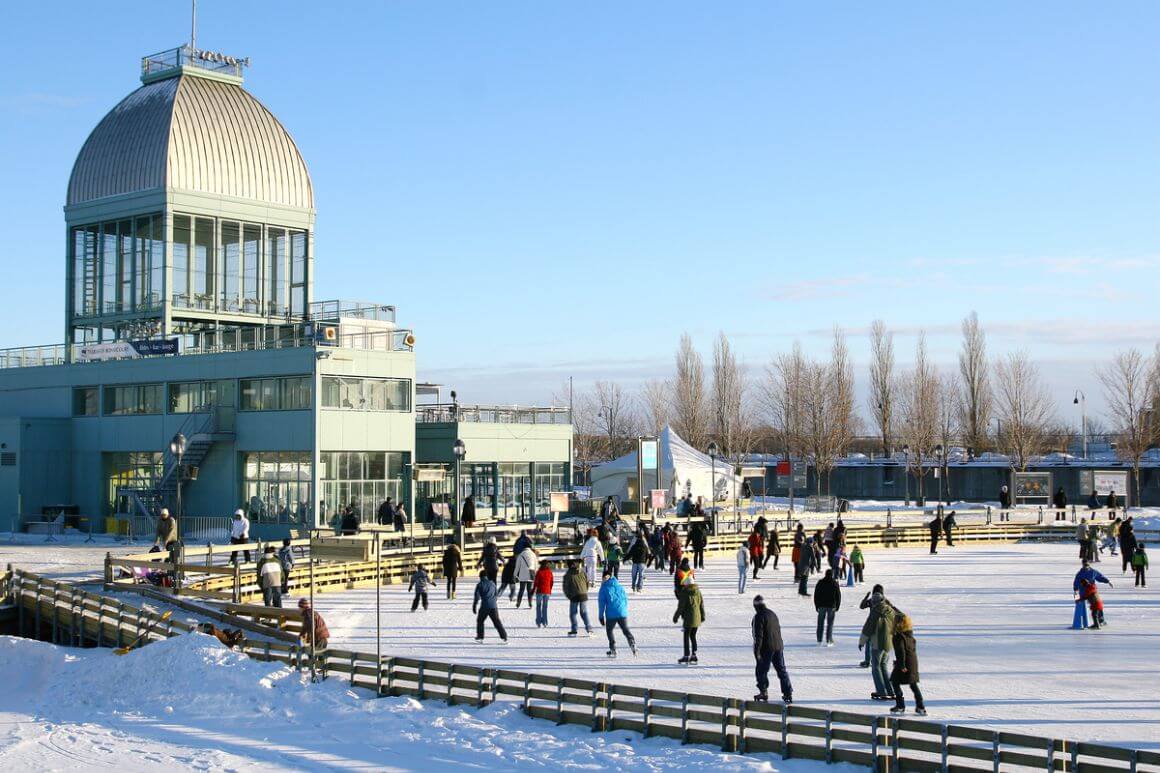 Staying healthy and in shape is a great way to both enjoy your new city and also fight off any lingering pangs of homesickness. The weather in Montreal varies greatly throughout the year. Get in your summer sun while you can, while also finding ways to stay active in the cold winter months.
Along with Mount Royal, there is great hiking in Quebec City just three hours north. Meanwhile, the mountains northwest of the city are sure to get the legs moving.
Spin Class – $15
Gym membership – $32
Bicycle Hire (8Hrs) – $35
Montreal Museum of Fine Arts – $20
Skiing (weekday pass) – $50-80
Local Beaches and Hikes (summer) – Free
School in Montreal
Schooling can be difficult if you are moving to Montreal with kids who haven't grown up speaking French. Public English-speaking classes are hard to find, so keep this in mind if you have a child on the brink of higher education.
Children that have never been to school in Canada will need to attend one year at an English private school before they will be able to register for a public English school. For this reason, private schools are more popular in the province of Quebec than anywhere else in Canada. It's also worth noting that prices rise over time as students progress. Tuition fees per student range from $10,000 during the early years to $15,000 by the time they've almost graduated.
For those with more time to pick up the French language or already have a passing understanding, the Montreal education system is quite successful. Higher education in Montreal consistently ranks highly in North America as well as across the world.
Is This the Best Travel Pack EVER???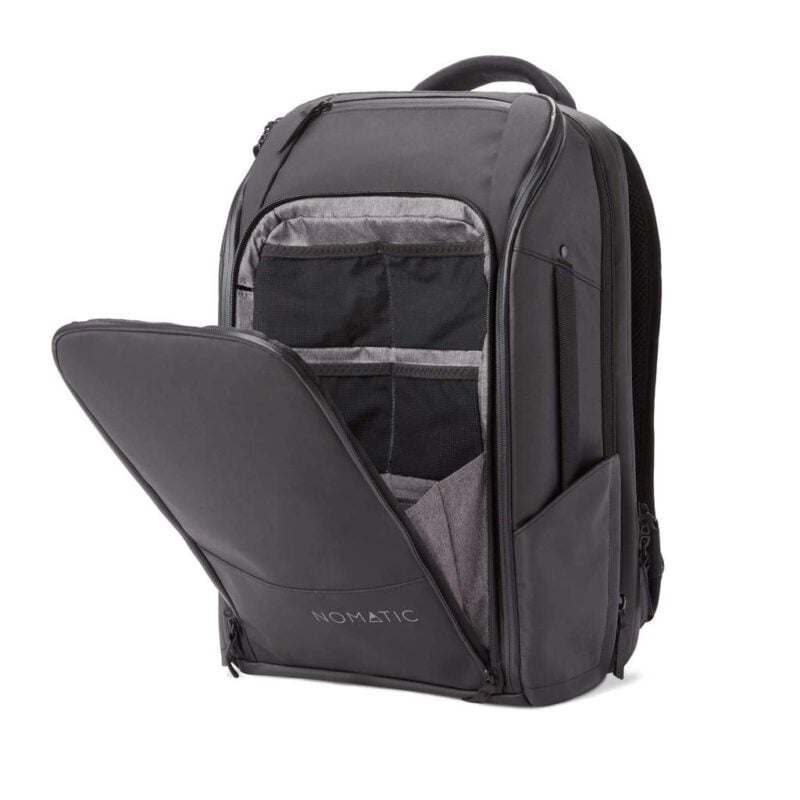 Medical Costs in Montreal
Thanks to public and universal health care, residents of Canada are well taken care of without a lot of out-of-pocket expenses. Healthcare is provided free to Canadians and residents through the taxes they pay. However, ambulances, over-the-counter medication, dental, vision, and care facilities are not covered by this system.
For expats new to Canada, it is imperative that you apply for public health insurance as soon as you arrive. Forms can be found at immigration offices along with hospitals and pharmacies. There is a three-month wait between completing the form and having eligibility.
During this time you can sign up for private health care, which can be more expensive. However, depending on your needs, stage of life and family situation, continuing with private health care can be a competitive option long term.
Around 65% of Canadians have some form of private health insurance which is sometimes provided by their employer. If you have hearing aids, need consistent physiotherapy or want to avoid wait times, private insurance is a good option if it fits within your budget.
SafetyWing also offers a monthly healthcare plan which covers Digital Nomads, expats and long term travellers. We have been using it ourselves for a while now and find them to provide great value.
Visas in Canada
Canada has a variety of visas that allow you to migrate and gain residency after a certain length of time. Generally, these can be attained without first landing a job in Montreal. However, in the current Covid era,you will need to show proof of employment in order to pass through Canadian immigration and begin your visa.
While there are always special cases, exceptions and rarely used visa paths, there are four visas that are most likely to be relevant to you. If you are researching moving to Montreal, these are the tourist visa, skilled work visas, temporary work visas, and the Working Holiday Program (IEC).
A basic tourist visa is not complicated to attain, especially if your country of origin has a travel visa program with Canada. However, you won't be able to work on this particular visa (this includes working as a digital nomad in Montreal).
The tourism visa does not offer a path to permanent residence and citizenship. In addition, it places a limit on your stay in Montreal and Canada as a whole.
However, this particular visa can be great for gaining a taste of living in Montreal and can provide a glimpse into what your life could be like if you make the move. This could be one way to put feelers out and make sure that moving to Montreal is right for you and your family.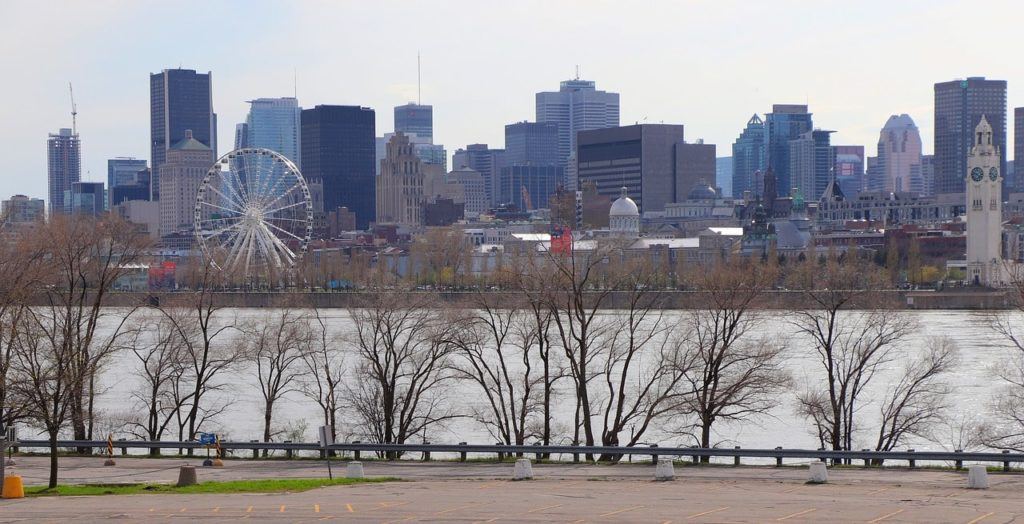 Expats specifically at Montreal specifically can apply for their skilled worker visa program. You can begin by submitting a declaration of interest on the Arrima Portal.
This visa is favoured towards those that have a French-speaking background, have been to Quebec previously and have completed university. Once accepted, you can apply for permanent residency from abroad and make your way to Montreal.
A temporary work visa is another way to move to Montreal. If you feel like you don't meet the criteria for the skilled work visa, you can instead apply directly to companies in Montreal. Once you have a job offer you can then begin the application of your temporary work visa. This visa will have an expiry date, although you can remain in Montreal by extending your job or applying for permanent residency.
The most popular visa for those moving to Montreal is the Working Holiday Program or IEC.
This can be used to live and work in Quebec (or anywhere in the country) and will give you two years to experience Montreal. At the end, if you have built a life you love and don't want to leave, you can potentially apply for a second IEC visa, gain sponsorship through your employer or apply for permanent residency.
Banking in Montreal
As much as Canada is a modern country that moves with the times, it is stuck in the dark ages in regards to banking. If you are used to being able to zip around payments to your friends' accounts, you will have to get used to a slower way of banking which often includes the use of cheques. Cheques? What is this, the '90s?
Well in Canada, it still is.
However, on the plus side, newcomers to the Great White North won't have any issue opening a bank account. From temporary immigrants on simple work visas to migrants in skilled work programs, you'll walk away with an account on the same day as long as you have the proper identification. These can include your right to work, passports and occasionally your new home address (although this can be updated).
Canada in general does not have a huge number of banks, especially compared to its brothers down in America. When you're in Montreal, it's worth doing some quick research on banks close to home. Some of the most popular are BMO, TD Bank and CIBC.
Using your home bank card will consistently accrue international fees. This will eat into your daily budget, so opening an account ASAP is in your best interests.
You can use Payoneer or Transferwise to cheaply move money from your old account to your new one. This way you can spend away without those annoying fees.
Taxes in Montreal
When it comes to managing your taxes throughout the year, it's pretty simple in Montreal. Your employer will generally take the tax off your income prior to it hitting your bank account.
At the end of the tax year, which runs linear to the calendar year, the company/companies that you worked for will provide you with a tax statement. From there, you can file your taxes by yourself or use an online program or personal accountant.
Make sure you file before the due date, which is usually before 30 April. Those filing their taxes for the first time will have to do so via mail which can extend your wait time.
If you have maintained ties to your former home, it's important to stay on top of your tax obligations there as sometimes foreign income can be taxed. Speak to an advisor if need be.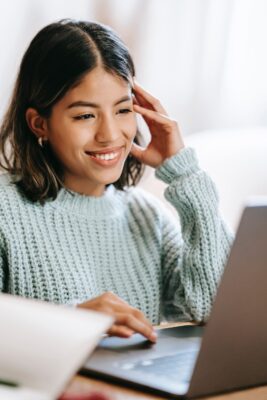 Earn $$$ ONLINE Whilst Travelling the World!
Keen to live the digital nomad dream while travelling the world? Who the hell isn't?
Teaching English online is a surefire method to earn a consistent income on the road. Work from anywhere, change some lives, and earn some dollaridoos while you do it!
Check out this detailed article for everything you need to know to start teaching English online.
If moving to Montreal or anywhere in life was simple, everyone would do it. That's not said to scare you away, but to bring you back down to earth. There will always be unexpected costs, things you might not even be able to plan for (like a spontaneous pair of ice skates, for example). But that's just the nature of moving to a foreign country.
For the most part, however, you can predict and ascertain where these hidden costs may come from. So with good planning, you will be able to mitigate the damage and enjoy a smooth transition into Montreal life.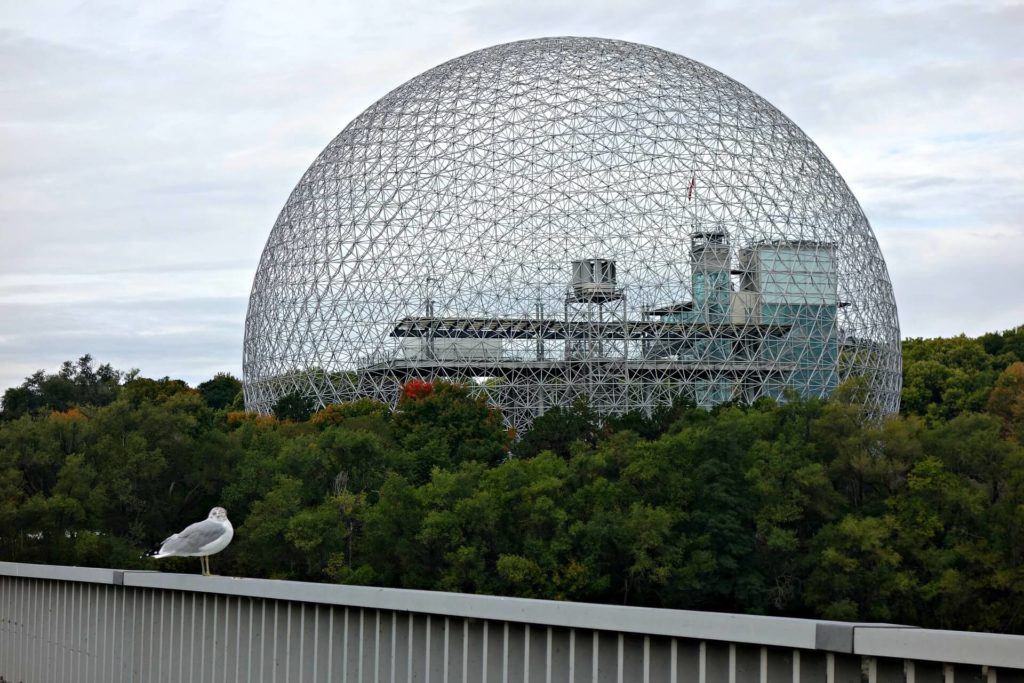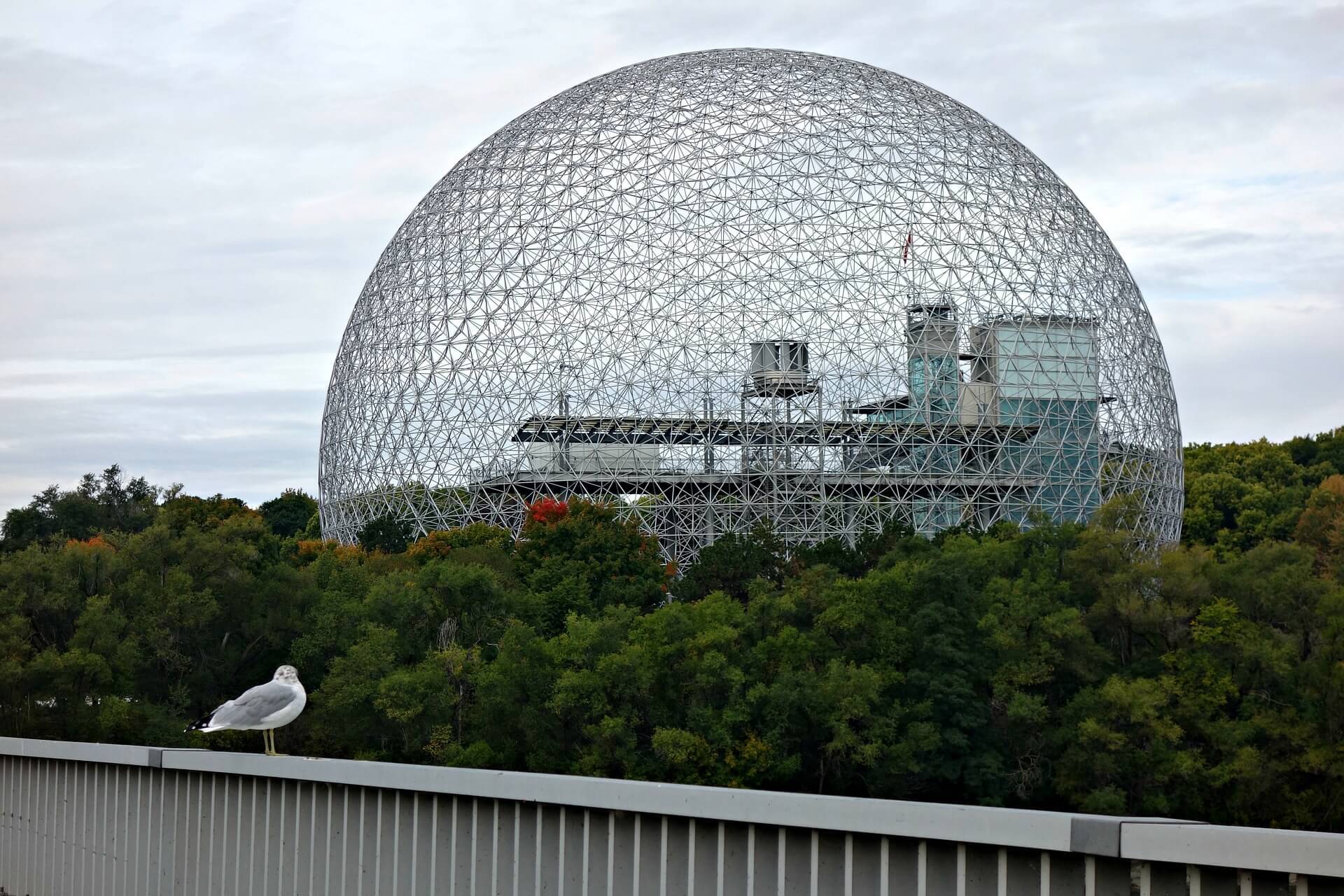 Sometimes it's the little things that can poke a big hole in your budget. One of those is the sales tax which is not included in the price until you reach the cash register. If you think an item of clothing or that new piece of furniture is cheap, add on approximately 15% and that is the actual price.
If you are coming from a non-tipping society, it can be a big adjustment. Handing over more hard-earned money on top of your dinner bill can be hard to stomach at first. However, once you learn to integrate around 20% extra onto each meal, you will get used to it.
Once you've worked out your basic budget, make sure you have an extra set of savings for the unexpected costs of living in Montreal (which isn't just limited to taxes and tipping). After all, a flight home at short notice could be needed at any time.
Insurance For Living in Montreal
General life in Montreal is not a bad one. There are affluent neighbourhoods that are safe to walk through at night, while some sections of the city, such as St Michel and Montreal North, will need some more discretion.
Montreal is safe when it comes to violent crime. However, similar to Toronto, bicycle theft is common – so lock 'em up. In reality, bad stuff can happen wherever you go – from classic mishaps to unfortunate accidents, and it always feels like they happen right when you can least afford it.
That's why it is important to do some research on home insurance, to keep yourself and your prized possessions safe in your new home. Insurance from Promutuel, Belairdirect and La Capitale are some of the more popular in the province of Quebec.
The type of insurance and what it covers will change based on whether you are a tenant or an owner. However, you can expect to be covered in the case of theft, property damage, fire, and floods. You may be able to adjust coverage based on what you own. For example, a cheaper quote can be acquired if you are still living out of your suitcase.
Home Insurance that covers the basics will run you around $25 a month for tenants, while homeowners pay between $100 and $450 a month depending on the overall price of their property. If you know where you will be living, check out Lowest Rates for a more accurate prediction.
A great overall way to protect yourself and your bottom line before you have found your permanent Montreal home is to take out a SafetyWing insurance plan. We've been using them for a while, and it's definitely a nice weight off your shoulders.
Month to month payments, no lock-in contracts, and no itineraries required: that's the exact kind of insurance digital nomads and long-term traveller types need. Cover yo' pretty little self while you live the DREAM!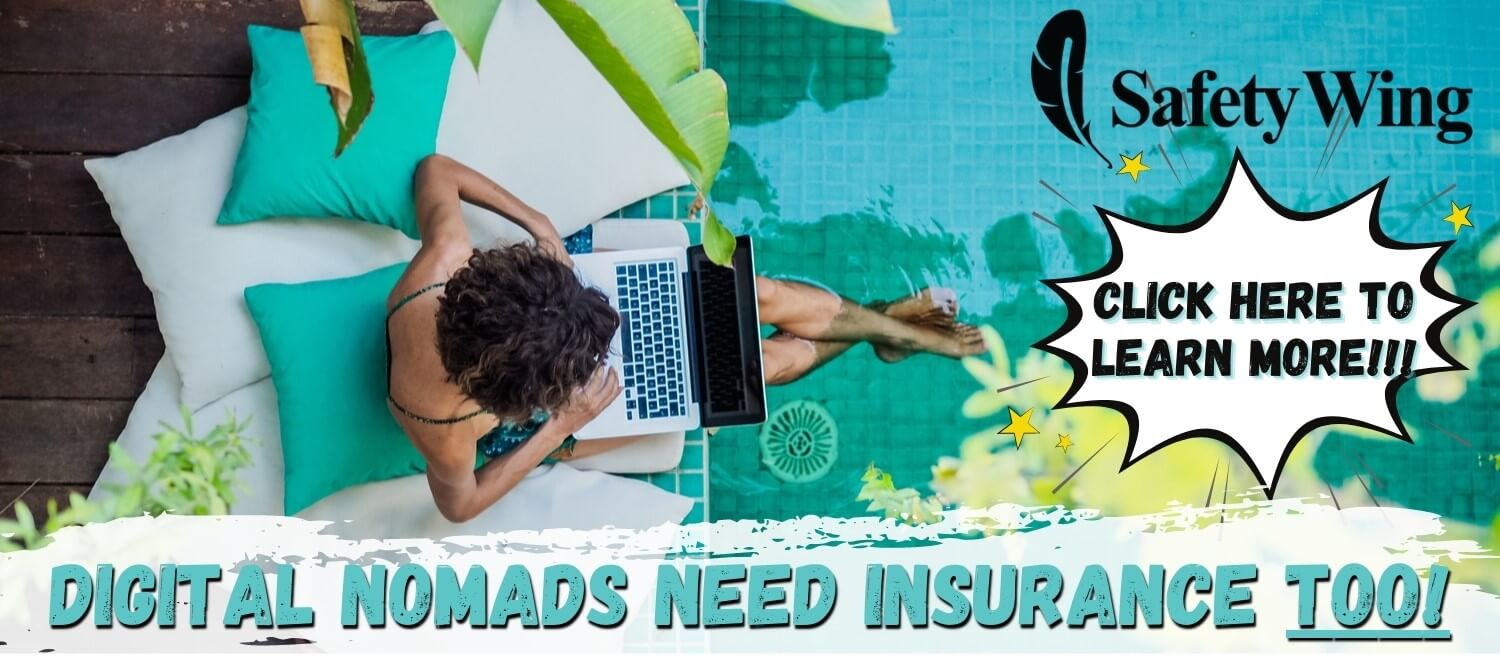 SafetyWing is cheap, easy, and admin-free: just sign up lickety-split so you can get back to work! Click the button below to learn more about SafetyWing's setup or read our insider review for the full tasty scoop.
Moving To Montreal – What You Need To Know
Now that we have the costs out of the way, what are some of the other things to keep in mind when moving to Montreal?
Finding a Job Montreal
I won't sugarcoat this for you – moving to Montreal without French language skills will give you limited options. Quebec law state that workers who serve the public must be able to speak French.
While interacting socially with locals can often be done with English, employers are unlikely to hire you for some of the better jobs in the city. Temp jobs, call centres and gigs that don't involve direct interaction with the public will be your best bets, at least to start with.
These jobs are often a mundane but necessary aspect of living in Montreal. Before arriving, and during your early days, try and learn as much of the language as you can to open up more doors.
On the other end of the spectrum, those with highly specialized skills and qualifications will find more opportunities. Montreal is a major player in Canada's tech, aerospace, and transportation industries.
A background in these fields will help overcome any issues with not speaking French.
The average household income in Montreal is $81,800 (2018 figures) which is almost 10% below the national average. However, the cost of living in Montreal is lower compared to other major Canadian cities.
Where To Live in Montreal
Montreal is home to four million people and is the second-largest city in Canada. It has a classic feel to it; the beautiful buildings are a throwback to a bygone era, and the relative lack of skyscrapers make Montreal different to other nearby metropolises.
The wonderful food scene is spread throughout the main streets and into various neighbourhoods. Migration has helped to create such diverse cuisine, and seemingly every pocket of the city has something unique to share.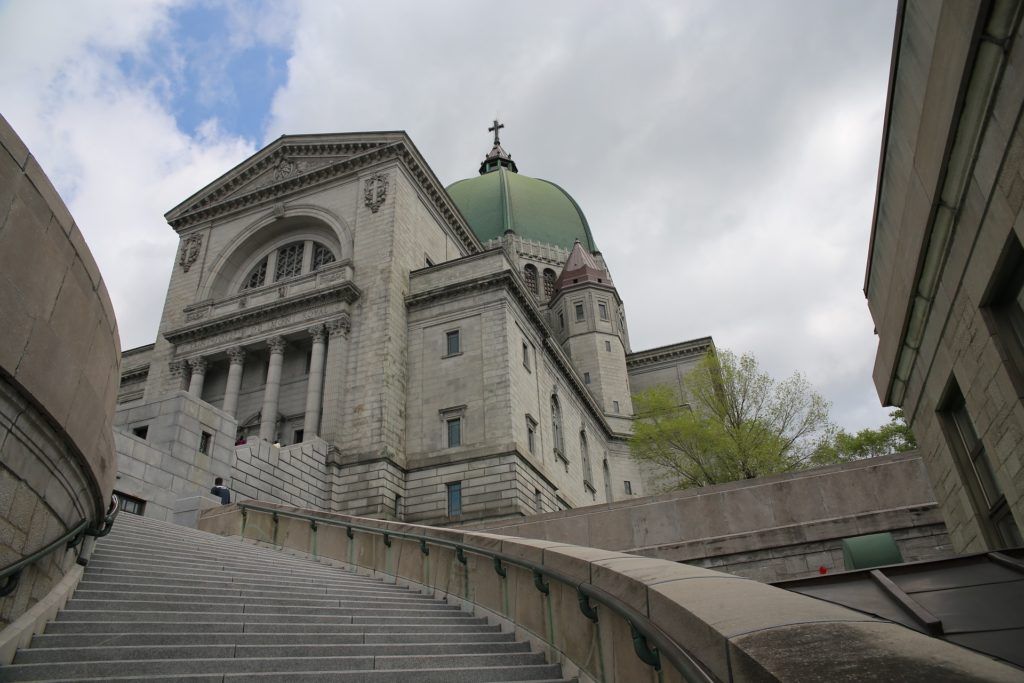 There are also numerous annual events that dot the calendar. Thanks to comedy, jazz and music festivals like Osheaga, summers are exciting and the winters are made bearable.
However, in order to find the district or neighbourhood that best works for you, it's important to first spend some time on the ground. Explore all of Montreal, test the nearby transport hubs, find where the bike lanes are and if there's a nice brunch place for Sundays.
It might seem a bit trivial, but all the pieces help make your new life exactly what you want it to be. To give you a leg up, we are introducing you to four wonderful Montreal neighbourhoods:
Ville-Marie
Ville-Marie is an arrondissement (borough) at the centre of Montreal. It is the home of the original French settlement that grew into the city you see today.
Much of what makes Montreal so popular to travellers can be found in this section of the city. This includes three of the four Basilicas, the Museum of Fine Arts, the home of the Montreal Canadiens hockey team, and the Formula 1 Grand Prix.
Not only will you have new exhibits and sporting events right on your doorstep, but also much of the city's business district.
Ville Marie comes with a high walk score and also has easy access to public transport, so there is no need to get yourself a car.
Cultural Centre
Cultural Centre
Ville-Marie
Ville-Marie has a little bit of everything. It's the city's cultural and historical hub, and also offers access to the CBD. Alongside the historic streets, you'll find modern shops, vibrant bars, and excellent restaurants.
Old Montreal
As the name suggests, Old Montreal is home to the city's most historic buildings and attractions. The cobblestone streets will welcome you with open arms along with the memory of Jacques Cartier and Jeanne Mance.
The constant turning of the wheel also means the neighbourhood of Old Montreal has plenty of contrasts. During the day, you can admire the beauty of the Notre-Dame Basilica and Bonsecours Market. At night, the old town comes alive with a sense of modernity.
While there is no doubting Old Montreal's beauty, living here can come with its fair share of inconvenience. Grocery shopping will become a weekly hassle unless you can afford delivery, on top of the more expensive rent. There are many amazing restaurants, but cheap eats are few and far between.
Like anything in life, there is the good and the bad. Not everything is black and white. The beauty of Old Montreal may just make it all worth it.
Old-World Charm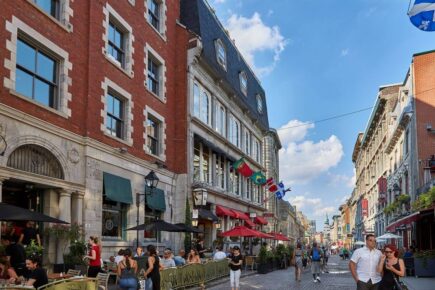 Old-World Charm
Old Montreal
As the oldest part of the city, this district is ideal for history lovers. The area is always buzzing and full of curious travellers, and is a great place to find work (primarily French-speaking, of course).
Outremont
Outremont is a fantastic blend of quiet and trendy. The name translates to 'beyond the mountain', as it flanks the popular Mount Royal.
This Montreal neighbourhood will provide you will a nice break from downtown, but also boasts plenty of cute cafes and restaurants.
Nearby public transport including the Metro station will allow you to get around town with ease. However, you will have to spend time getting to know Laurier and Bernard streets first.
Both are home to boutique retail stores, galleries with local and international artists, and with iconic eateries like Lester's.
Outremont is such a nice neighbourhood to walk around that you will quickly (hopefully) feel right at home. You can live in old historic buildings themselves, or simply admire them as you walk by every day.
Trendy & Residential
Trendy & Residential
Outremont
Outremont is a primarily residential area. It's full of trendy cafes, high-end shopping, and green spaces to relax in after a day's work. Outremont is also well-connected to other areas, which makes it an ideal base for commuters.
Villeray
Villeray is a relatively small neighbourhood that sits in the northeast section of downtown Montreal. Rental prices are generally cheaper than in other parts of the city, even though the district is close to all the action. This is mainly due to the abundance of apartments, duplexes and triplexes.
While Villeray is yet to claim the title as the hippest neighbourhood in Montreal, it is filled by a youthful generation, so it may just get there.
Shops, restaurants and activities reflect the population demographic, so there is plenty to do here for the young and young at heart.
There are two major public parks, along with the famous Jean-Talon Market. However, the neighbourhood is more concrete jungle than a leafy suburb, which can leave a bit to be desired.
Despite this, there is enough great food, public transport and access to downtown to overcome these drawbacks.
Budget-Friendly Location
Budget-Friendly Location
Villeray
Villeray's younger population gives the whole area a youthful feel. It's not as green as other neighbourhoods, but the cheaper accommodation does leave some leftover cash for commuting to other areas.
Montreal Culture
The culture of Montreal is a passionate one. There is a great sense of pride in Quebec's unique position in Canadian life. Montreal operates on its own level in some aspects but is also deeply Canadian in others.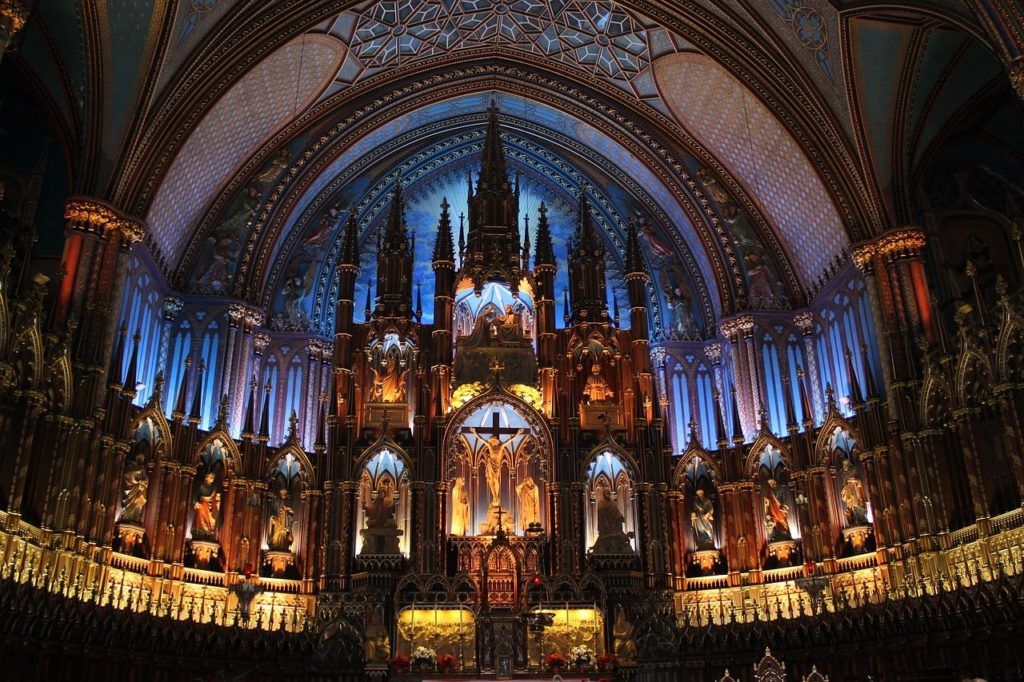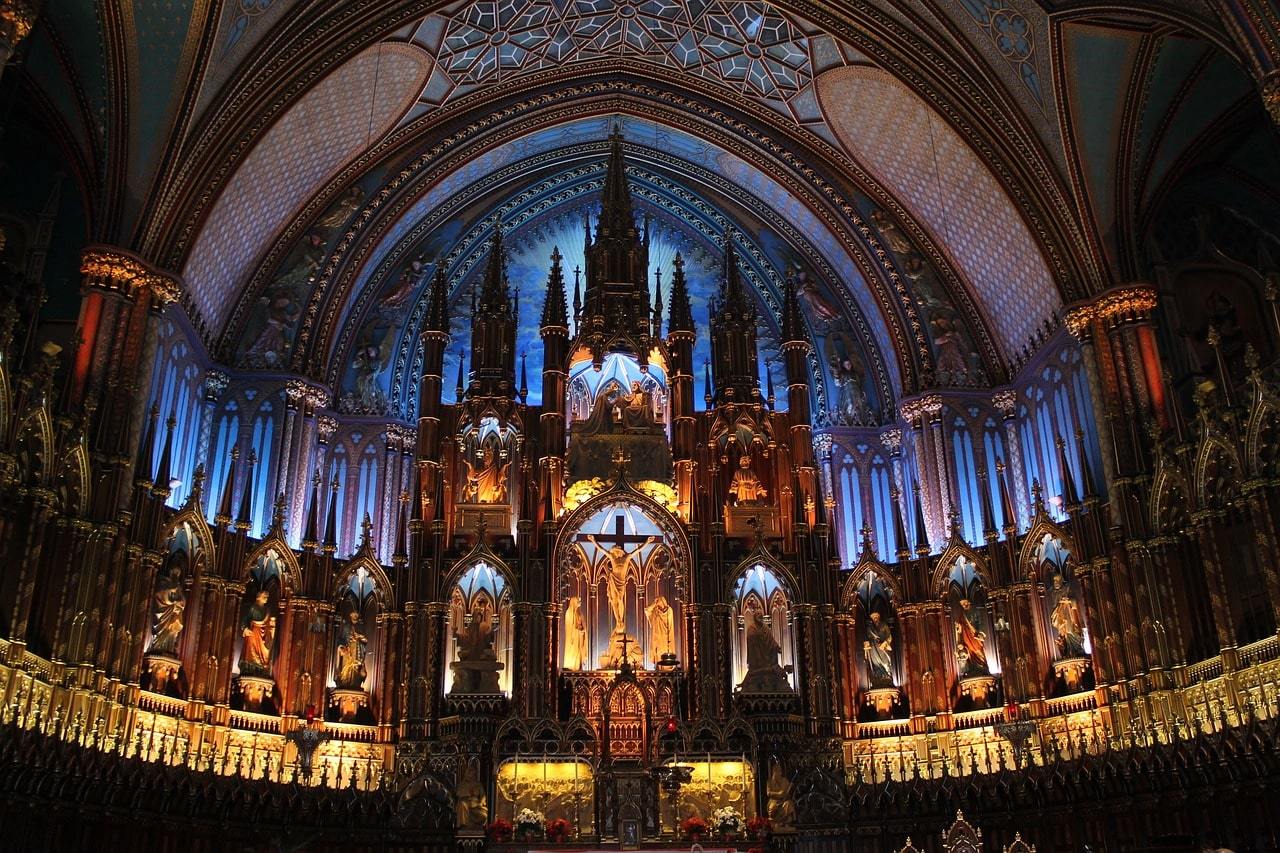 This can make assimilating difficult for expats, especially those who don't speak French. Any language barrier can often separate locals from tourists, so you may find yourself on the outside looking in despite considering yourself a resident.
However, meeting new people and learning the intricacies of Montreal has a deep and beautiful payoff. With rich neighbourhoods and cultural layers, it will make moving and all that hard work worth your while.
Pros and Cons of Moving To Montreal
Nothing in life is perfect, and despite the tasty food and arts scene that awaits you, this is also the case in Montreal. There certainly are pros and cons to moving to Montreal.
Pros of Living in Montreal
Year-round festival scene – There are events throughout the calendar that will give each week a different feel and keep you on your toes.
Cheaper rent – Compared to other Canadian cities, Montreal enjoys a lower cost of housing and plenty of variety.
Public transport – Montreal's public transport is inexpensive, offering a cheaper monthly pass than Toronto that covers much of the city.
History & Architecture – Montreal dates back almost four centuries, and is full of basilicas and cobblestone streets that will warm the heart.
Cons of Living in Montreal
French-speaking Workforce – There are limited opportunities for those that speak only English, especially in jobs that directly interact with the public.
Cold Winters – I know, it's Canada. However, Montreal winters are particularly harsh and last longer than in other cities.
Higher taxes – Despite overall lower costs of living in Montreal, the province employs a higher tax rate than elsewhere.
Traffic congestion – The roads in Montreal aren't in the best shape, and neither is the traffic. Congestion here is notoriously bad.
Living as a Digital Nomad in Montreal
When it comes to living as a digital nomad in Montreal, you'll find it is one of Canada's better locations. Due to its lower rent and relatively small size, it is both cheap and easy to get around, letting you live a pretty comfortable nomadic lifestyle.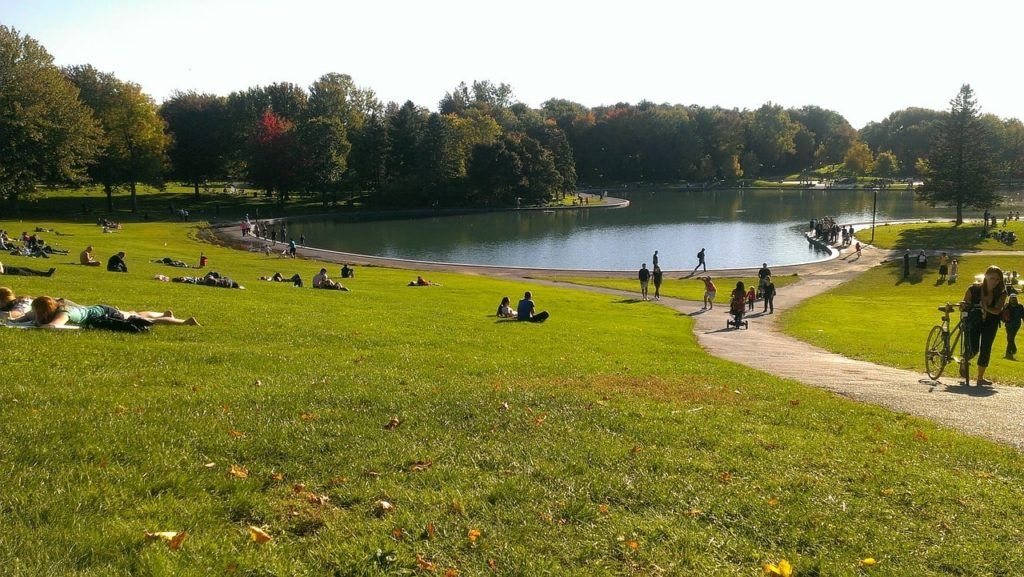 However, Montreal's long and harsh winters aren't nearly as beautiful as their vibrant summers. For this reason, digital nomads head further south to warmer pastures or find a place more suitable for snow.
With the many colourful cafes and multiple universities, there are a lot of places to get out the laptop and go to work. Networking can be difficult due to language barriers, but locals are more receptive if you can learn some basic French.
Internet in Montreal
Internet speeds in Montreal are reliable, and you will rarely run into issues during your workday. Canadian internet prices for 60 Mbps are some of the more expensive worldwide at around $65 per month. However, there are budget options with lower download speeds that can be found at roughly half that price.
Most rental properties will come with Wi-Fi already installed and sometimes included in the rent. While the vibrant coffee scene will provide plenty of fast and free Wi-Fi while you're here.
Montreal mobile phone plans are generally stingy when it comes to data, so you will have to stay aware of your usage.
The Future of the SIM Card is HERE!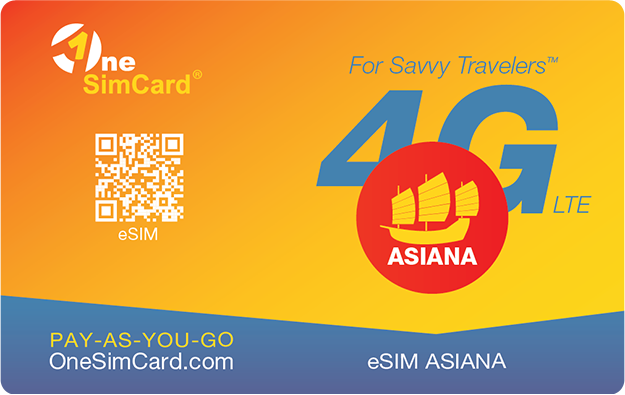 A new country, a new contract, a new piece of plastic – booooring. Instead, buy an eSIM!
An eSIM works just like an app: you buy it, you download it, and BOOM! You're connected. It's just that easy.
Is your phone eSIM ready? Read about how e-Sims work or click below to see one of the top eSIM providers on the market and ditch the plastic.
Buy an eSIM!
Digital Nomad Visas in Montreal
Montreal doesn't offer digital nomad visas. There are a variety of permanent resident visas that a digital nomad could potentially fall under such as the Start-Up and Entrepreneur Programs. However, these are aimed at those looking to call Montreal their home in the long term.
Your best bet if you would like to stay in Montreal for less than two years is to travel over on the Quebec Experience Program or on the International Experience Canada, and then make your way to Montreal.
You can enter and travel around Canada on a tourist visa which can allow you to spend time in Montreal. Working online on a tourist visa is a grey area and technically breaking the rules, especially if you have Canadian clients.
Co-Working Spaces in Montreal
Co-working spaces are becoming more popular around the world, and the digital nomad scene in Montreal continues to grow. They have been shown to create more productivity and foster a community of like-minded people, and are perfect for digital nomads or freelancers.
These can be particularly handy in Montreal due to language barriers and the slow grind of networking.
There is a growing market of co-working spaces in the city, including Montreal CoWork, ECTO and WeWork which offer workstations from $38 a day or $220 a month.
One of the most popular is the Nomad Coliving, which combines short term accommodation (six months) with an extensive freelancing community.
Living in Montreal – FAQ
Final Thoughts on Montreal Living Costs
Whether you want to be a digital nomad in Montreal or the city's next great chef, living in Montreal is the dream of many. Of course, there are drawbacks, from learning the language and opening up opportunities to dealing with the city's awful winters.
But these cons shouldn't hold you back from moving to Montreal. The drawbacks can and will be overcome, thanks to a wonderful dining scene and a rich arts culture, along with many things to see and do.
Compared to Toronto and Vancouver, the cost of living in Montreal is pretty good. The extra bucks you save can go a long way to make this move even smoother.
---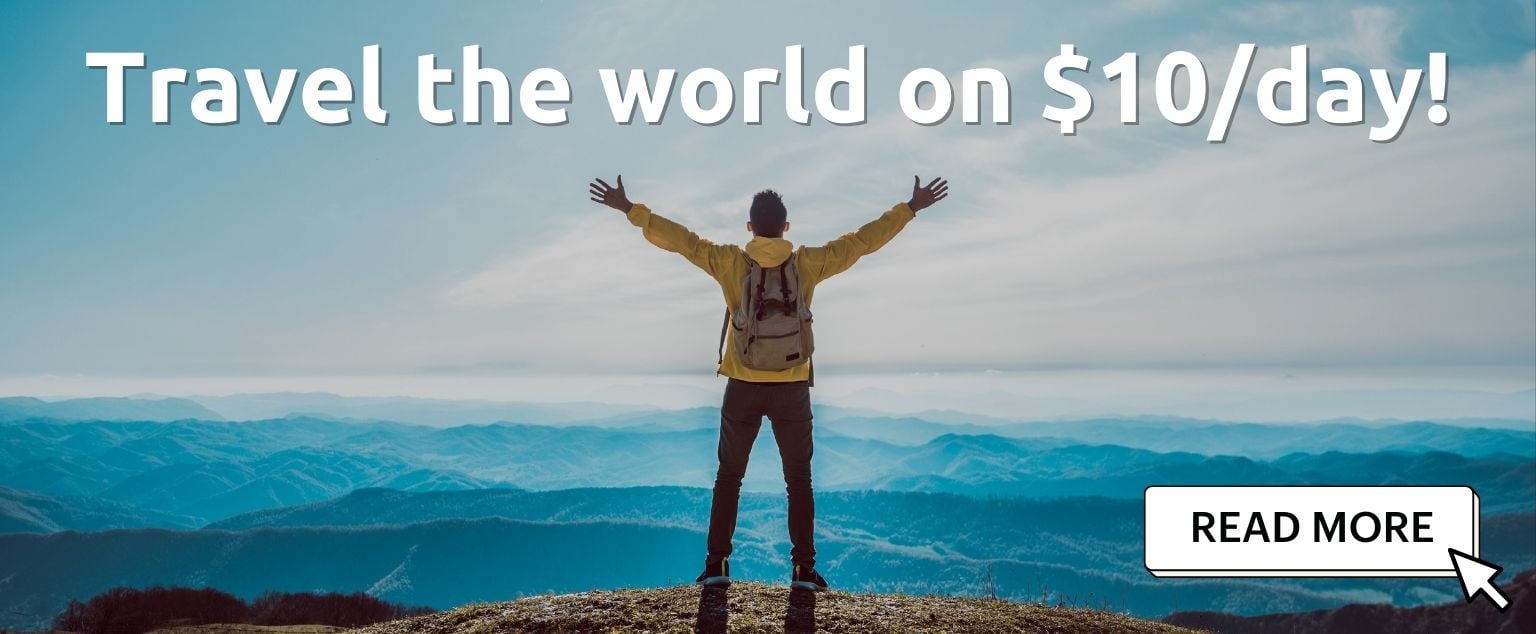 And for transparency's sake, please know that some of the links in our content are affiliate links. That means that if you book your accommodation, buy your gear, or sort your insurance through our link, we earn a small commission (at no extra cost to you). That said, we only link to the gear we trust and never recommend services we don't believe are up to scratch. Again, thank you!