Hampi, perhaps the most amazing place in all of India…
Packed to bursting with rock-cut temples, towering piles of boulders, buzzing backpacker enclaves and fascinating history, non-pushy Hampi has everything you need to have a truly fantastic time.
I first visited this place nearly ten years ago, when I was nineteen, and I've been coming back ever since. Throughout my two years of travel in India, Hampi has always been my favourite place to rest up, recharge and get blazed in Southern India.
Conveniently, it's easily accessible from both Goa and Bangalore and every year more and more backpackers come to place to soak in the chilled vibes, explore the rock-cut temples, hit up the world-class bouldering and partying under the stars.
Backpacking in Hampi has well and truly caught on. When I first travelled there, there was hardly anybody there. Hampi had just about made it into the Lonely Planet and was still a couple of years of being fully developed. it was, in short, a backpackers paradise.
These days, Hampi has experienced wave after wave of development and the entire backpacker scene has been pushed to the far side of the river. Hampi's fate has been uncertain for years as greedy Indian politicians attempt to steal land and cash in on the influx of tourists but luckily the backpacker scene has remained somewhat untouched, simply retreating further and further from developments on the 'not so cool' side of the river.
Historically, Hampi was the capital of the Vijayanagara Empire, a vastly powerful Hindu empire bought suddenly to its knees by a confederation of Muslim Kings. Hampi was ransacked following the Empire's defeat and the many extravagant temples, carved from the huge piles of gargantuan boulders littering the land, were abandoned to the forces of nature.
Hampi has an air of lost glory and yet many of the temples and rock carvings, depicting beauties and beasts, gods and demons, are still in excellent condition.
Even if you have only the faintest interest in Indian history, travelling to this village offers a fantastic opportunity to soak in a sight of real historical importance.
Related: Epic, In-depth India Travel Guide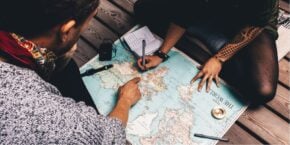 Heading Off-Grid? • Download This Guide as a PDF!
Sign up to The Broke Backpacker's EXCLUSIVE VIP AREA below and download our top backpacking guides as PDFs – go offline with peace of mind!
Hampi is jam-packed with truly incredible sites and you could easily spend a week or more travelling around this village and only manage to see half of them. Hire a moped (150RS a day) and explore away. A few of my favourite places to visit are…
1. Visit the Virupaksha Temple
This is the oldest temple in Hampi. Virupaksha means 'the one with the oblique eye'. Lord Shiva who is said to have three eyes is the principle deity of this temple.
This temple also has the iconic broken rock chariot. I would suggest wake up early and visit the temple so you can walk or cycle back through the Hampi village and soak in the early morning rural feel of the place. You could also sit in on one of the ceremonies at the temple.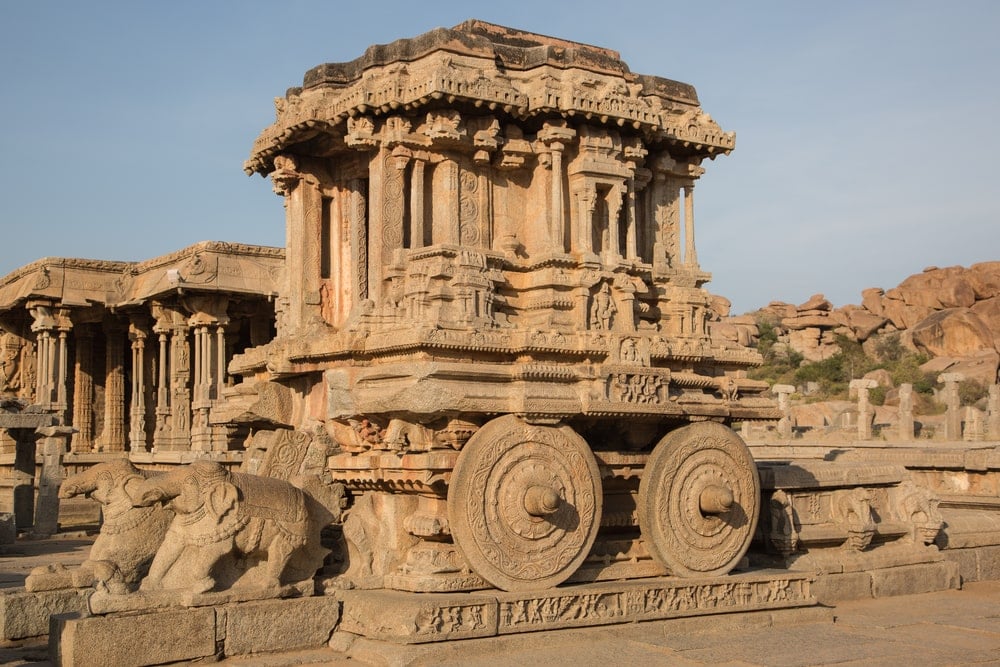 2. Explore the Anjaneya Temple/ Monkey Temple
Hampi has special importance for the worshippers of Hanuman (the monkey God), as mythical Kishkinda (the monkey kingdom) in the Indian epic Ramayana, was located here. You can see plenty of colourful carvings of Hanuman all around the site. The vibe of the temple is crazy!
3. Chill at the Lotus Mahal
This is a pleasant deviation from the typical architecture you see in Hampi. Shaped like a lotus, this was where the women folk of the royal family chilled.
4. Swim at the Dam
Though there are signs hung all around the Hampi dam warning tourists of the crocodiles in the water, there are actually none. But just to be safe it's better to ask the locals before you dive in.
You can go for a nice peaceful swim in the dam, the water is beautiful and clear. You could also go for a coracle ride. Coracles are flimsy, round boats found in river-dwelling communities across India. Make sure to ask the coracle guy to point out nice spots for a swim and for cliff jumping.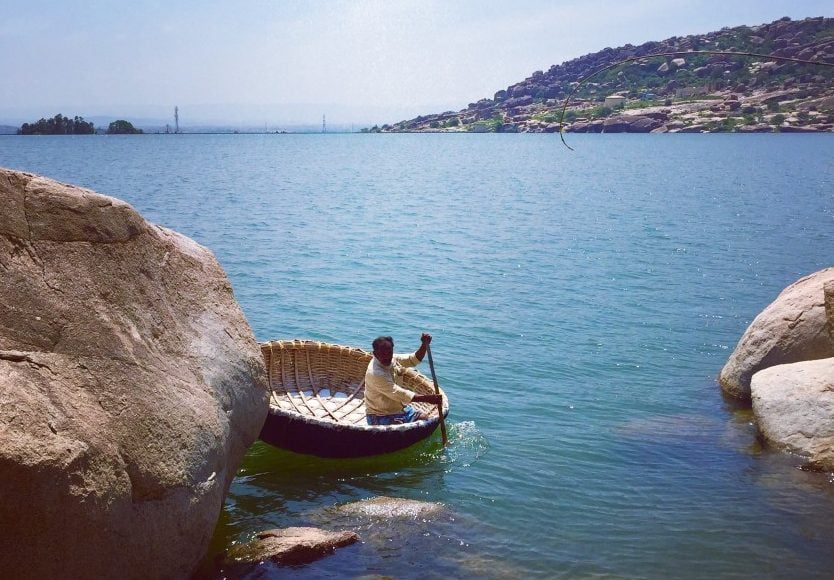 5. Check out the Elephant stables
This is one of the few well preserved structures in Hampi. The Elephant Stable is a major tourist attraction so expect a ton of camera-happy tourists to be milling around.
The row of chambers was used to house the royal elephants that were used for royal processions back in the day. The stables are huge and well worth exploring…
6. Watch the sunset at the hilltop
It's impossible NOT to catch an epic sunset when you are in Hampi. Every day on the top of the 'Sunset Hill', backpackers get together to catch the sunset and play some chill tunes on their guitars and didgeridoos. More often than not local children who sell tea at the spot join them and sing along.
It's a really beautiful experience. If you want something a bit more peaceful, simply stake out a spot on one of Hampi's many boulders and enjoy the sunset by yourself.
Is This the Best Daypack EVER???
Find out where to stay in Hampi using our comprehensive insider's guide!
Between Airbnb, Couchsurfing, and hostels, there are plenty of accommodation options in Hampi!
The Best Backpacker Hostels in Hampi
Actually, finding hostels in Hampi is a bit challenging, but this is India! With how dirt cheap everything is, this is a great opportunity to avoid hostels and get a nice comfy bed and room to yourself!
This gorgeous property is right on the banks of the Tungabhadra river. It is spread over acres of paddy fields and beautiful hills. Though it sounds expensive, it is actually pretty cheap. If you want to just kick back and relax for a bit, this place is freaking perfect!
This family-run Airbnb is a delightful place to stay if you want to relax and have access to some of the most interesting sights Hampi has to offer.
The hosts are super friendly and can offer you some locally brewed tea and coffee, as well as the option for catering for your whole stay to make it as stress-free as possible.
Clarks Inn Hampi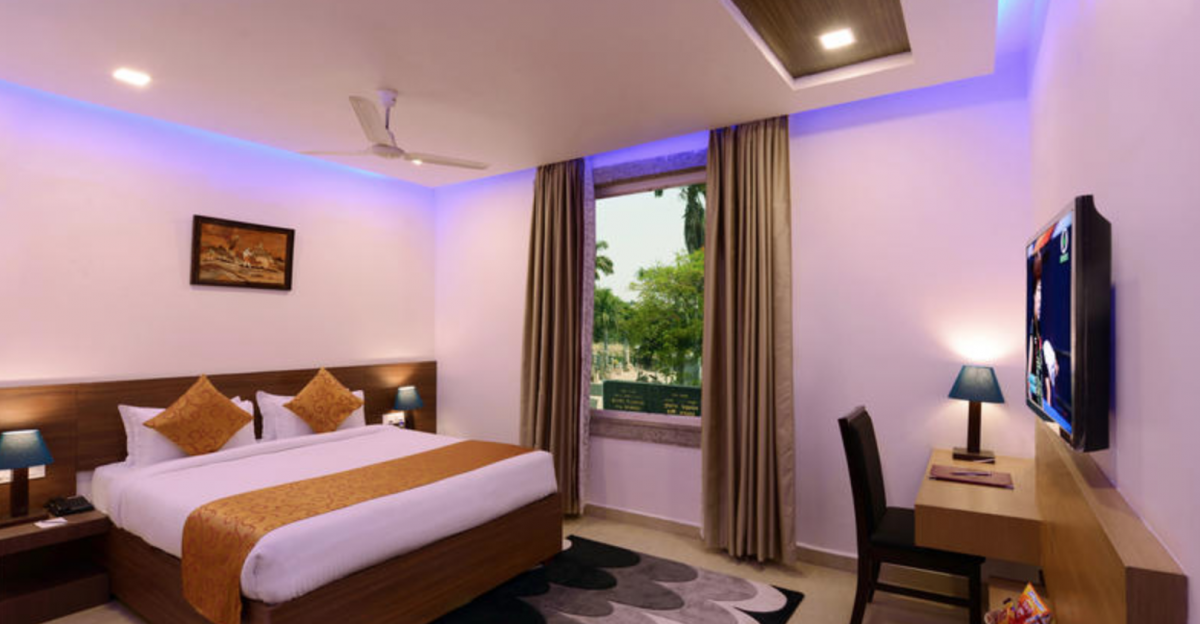 This place is a little fancier than your average backpackers, but it's worth every penny. It's got it's own restaurant, coffee shop, book shop, exhibit space & includes free breakfast. India's low prices makes splurging every now and then OK.
Clarks Inn Hampi is one of our favourites in Hampi but they're not taking guests right now. We're not sure if they're closed for good but we hope they'll come back soon.
Alternatives to Backpacker Hostels in Hampi
Most of the budget friendly accommodation is on the far side of the river, it costs 20RS to cross the river by boat (boats run till 6pm), and a few of my favourites on either side of the river are in the table below.
Camping in Hampi
Hampi has plenty of great accommodation options but if you're feeling adventurous, it is also a great place to camp at. One great spot, among plenty of others, is Matunga hill.
Here you can set up shop with absolutely no problem. It is a great spot for sunset but an even better spot for sunrise! Do check around with the locals before you camp in other places since there are a few sites that are off limits on account of being temple property.
If you'd rather hang your hammock over pitching a tent, invest in a good camping hammock for your travels!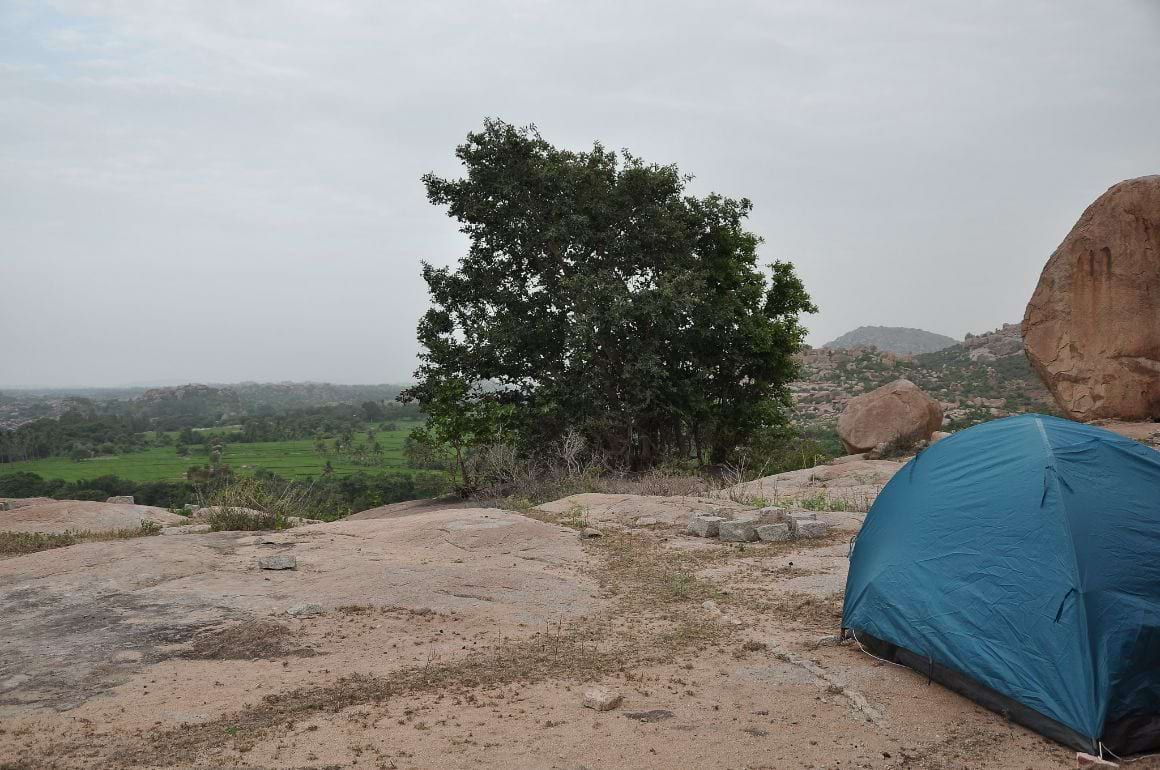 Below I have highlighted a few Hampi travel tips, like how to get to Hampi, and a bit about the bouldering scene in Hampi!
Books to read on Hampi
Hampi: Discover the Splendours of Vijayanagar – As you know, Hampi is one of the greatest heritage sites in India. There is an exquisite collection of monuments that lie scattered across this alluring place. This book is a great insight into the history of this village.
Golden Boulders – A great climbing guidebook for Hampi. Bouldering enthusiasts might find this book helpful.
Love and Death in the Middle Kingdom – The story of forbidden love between a sixteenth-century Vijayanagara courtier and a Persian traveller, this book is an intriguing insight into the taboos and beliefs of ancient India.
Berlitz: India Pocket Guide – Discover the ancient sites of Hampi and other heritage sites in India through this great guide.
Here are some more amazing books to read during your Hampi backpacking trip.
Top Budget Tips for Broke Backpackers in Hampi
To keep your spending to an absolute minimum whilst traveling in Hampi and India I recommend sticking to these basic rules of budget adventuring….
Camp: With plenty of gorgeous natural places to camp, India is an excellent place to take a tent. Check out this post for a breakdown of the best tents to take backpacking.
Cook your own food: I took a small gas cooker with me to India and cooked a lot of my own meals whilst hitching and camping, I saved a fortune (even though the food is already super cheap!) – check out this post for info on the best backpacking stoves.
Haggle: Haggle as much as you can. You can always get a better price for things especially while in local markets.
Volunteer: If done properly, volunteering is an excellent way to cut down your costs on the road. I strongly recommend Workaway – you pay just $29 for the year and then have access to literally thousands of projects all around the world where you can help out in exchange for food and board.
Pack a travel water bottle: save money (and the planet) every day! Stop buying bottled water!
Why You Should Travel to Hampi with a Water Bottle
Plastic washes up on even the most pristine beaches… so do your part and keep the Big Blue beautiful
You aren't going to save the world overnight, but you might as well be part of the solution and not the problem. When you travel to some of the world's most remote places, you come to realise the full extent of the plastic problem. And I hope you become more inspired to continue being a responsible traveller.
STOP USING SINGLE-USE PLASTIC!
Plus, now you won't be buying overpriced bottles of water from the supermarkets either! Travel with a filtered water bottle instead and never waste a cent nor a turtle's life again.
Save $$$ • Save the Planet • Save Your Stomach!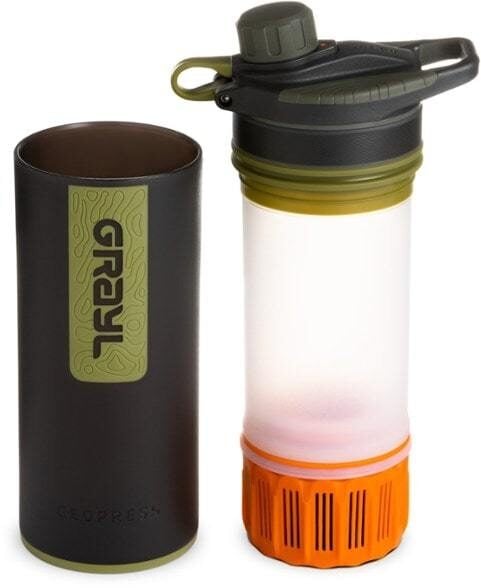 Drink water from ANYWHERE. The Grayl Geopress is the market's leading filtered water bottle protecting your tum from all the waterborne nasties. PLUS, you save money and the environment!
Single-use plastic bottles are a MASSIVE threat to marine life. Be a part of the solution and travel with a filter water bottle.
We've tested the Geopress rigorously from the icy heights of Pakistan to the tropical jungles of Cuba, and the results are in: it WORKS. Buy a Geopress: it's the last water bottle you'll ever buy.
Buy a Geopress!
Read the Review
Get insured
Even if you are only going on a short trip, you should always travel with insurance. Have fun on your backpacking adventure but please do get insurance – take it from someone who has racked up tens of thousands of bucks on an insurance claim before, you need it. Especially if you are going to be bouldering in Hampi.
Traveling without insurance would be risky so do consider getting good backpacker insurance sorted before you head off on an adventure.
I have been using World Nomads for some time now and made a few claims over the years. They're easy to use, professional and relatively affordable. They may also let you buy or extend a policy once you've started your trip and are already abroad which is super handy.
If there's one insurance company I trust, it's World Nomads.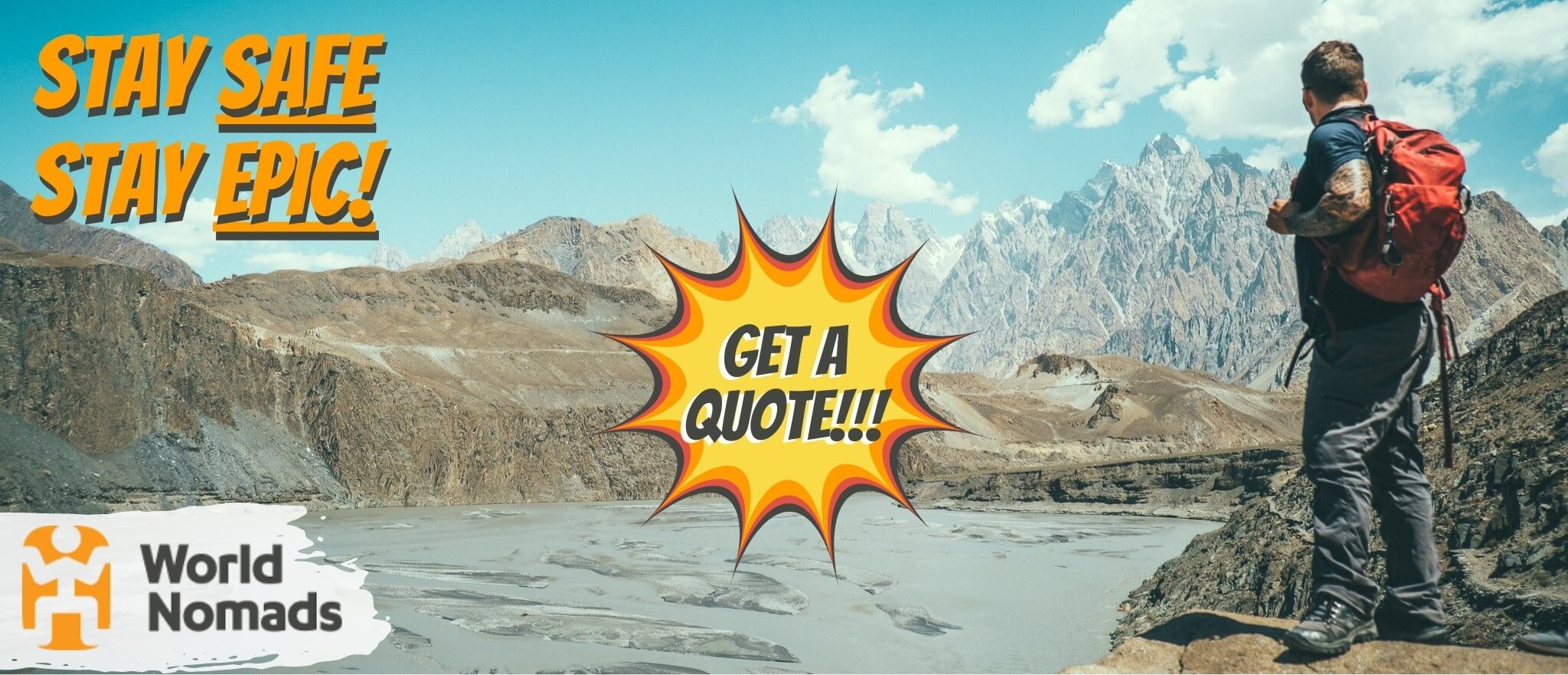 World Nomads' mission is to support and encourage travellers to explore their boundaries. They offer simple & flexible travel insurance, and safety advice to help you travel confidently.
They've been doing it since 2002 – protecting, connecting, and inspiring independent travellers just like you.
Get a quote below or read our in-depth review!
World Nomads provides travel insurance for travelers in over 100 countries. As an affiliate, we receive a fee when you get a quote from World Nomads using this link. We do not represent World Nomads. This is information only and not a recommendation to buy travel insurance.
What to Pack for Hampi
On every adventure, there are six things I never go traveling without:
Somewhere to hide your cash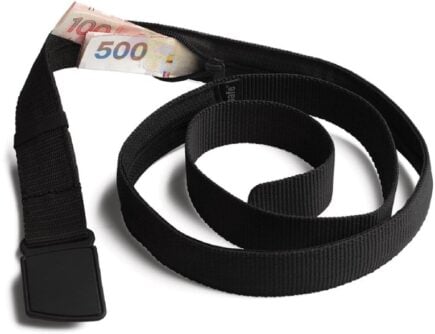 Somewhere to hide your cash
Travel Security Belt
This is a regular looking belt with a concealed pocket on the inside – you can hide up to twenty notes inside and wear it through airport scanners without it setting them off.
A travel water bottle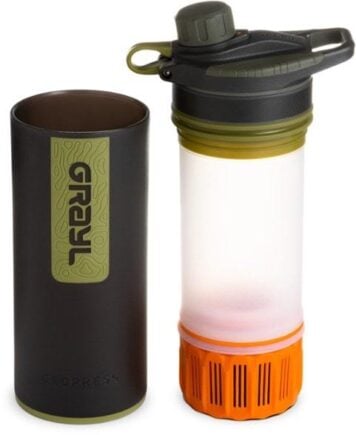 A travel water bottle
GRAYL Geopress Filtered Bottle
Having a filtered water bottle means you can drink from just about any source. The GRAYL Geopress is hands-down the most effective one we've ever used as well!
For those unexpected messes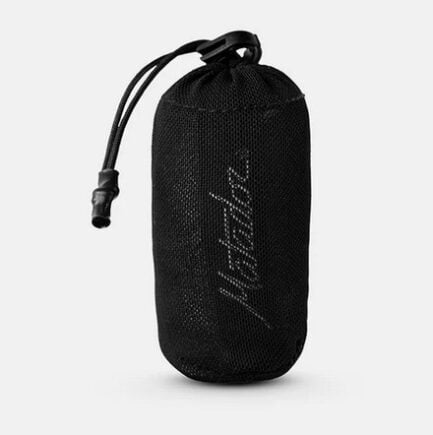 For those unexpected messes
Microfiber Towel
Hostel towels are scummy and take forever to dry. Microfibre towels dry quickly, are compact, lightweight, and can be used as a blanket or yoga mat if need be.
When the power goes out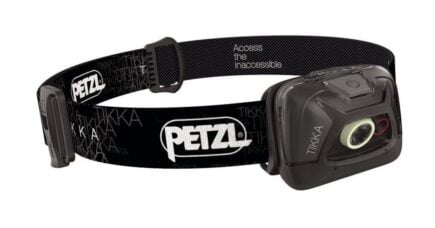 When the power goes out
Petzl Actik Core Headlamp
A decent head torch could save your life. If you want to explore caves, unlit temples, or simply find your way to the bathroom during a blackout, a headtorch is a must.
Sleep anywhere
Sleep anywhere
Camping Hammock
Taking a tent backpacking is not always practical but hammocks are lightweight, cheap, strong, sexy (chicks dig hammocks), and allow you to pitch up for the night pretty much anywhere.
To stay a clean backpacker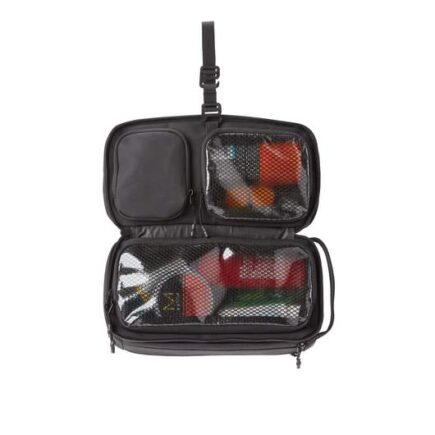 To stay a clean backpacker
Hanging Toiletry Bag
I always travel with a hanging toiletry bag as it's a super-efficient way to organize your bathroom stuff. Well worth having as it helps to have quick access to all your stuff.
For plenty more inspiration on what to pack, check out my full backpacking packing list.
Hampi Travel Guide to Getting Around
Hospet is the nearest railhead and there are trains from both Goa and Bangalore. From Hospet, it's a mere thirty minute tuk tuk journey to get here, you then need to cross the river and find a backpacker friendly place to crash. You can catch a bus from Gokarna all the way to Hampi itself.
Stay in Hampi for Free
Are you a native English speaker looking to earn cash whilst traveling the world? Teaching English online is a great way to earn a consistent income—from anywhere in the world with a good internet connection. Depending on your qualifications (or your motivation to obtain qualifications like a TEFL certificate) you can teach English remotely from your laptop, save some cash for your next adventure, and make a positive impact on the world by improving another person's language skills! It's a win-win! Check out this detailed article for everything you need to know to start teaching English online.
In addition to giving you the qualifications to teach English online, TEFL courses open up a huge range of opportunities and you can find teaching work all over the world. To find out more about TEFL courses and how you can teach English around the world, read my in-depth report on teaching English abroad.
Broke Backpacker readers get a 35% discount on TEFL courses with MyTEFL (simply enter the code BACKPKR), to find out more, please read my in-depth report on teaching English abroad.
Whether you are keen to teach English online or looking to take your teaching game a step further by finding a job teaching English in a foreign country, getting your TEFL certificate is absolutely a step in the right direction.
Bouldering in Hampi
Hampi used to be a bouldering mecca only for those in the know but not anymore. Hampi has exploded in popularity amongst climbers and many travel to India specifically to check out Hampi. Make sure to take an experienced climber with you if you are new to this since Hampi rocks can be pretty tricky.
November and December is the best time of the year for bouldering in Hampi. It's better to avoid the rainy season. Make sure you have the right gear before you venture out. You can usually hire bouldering mats from your guesthouse and go climbing on the amazing piles of rocks littering the area.
Marijuana in Hampi
Hampi is pretty famous for its blazed backpackers enjoying the cheap and plentiful weed that seems to be pretty much everywhere in Hampi. It's easy to find, just avoid smoking in the main town or you may find yourself having to pay a bribe.
So there you have it, folks, my Hampi Travel Guide! Let me know in the comments if I missed anything or if you have any questions! Cheers!
Being a Responsible Backpacker in India
Reduce your plastic footprint: Perhaps the best thing you can do for our planet is to make sure you do NOT add to the plastic problem all over the world. Don't buy one-use water bottles, the plastic ends up in landfill or in the ocean. Instead, pack a tough travel water bottle.
Go and watch A Plastic Ocean on Netflix – it'll change how you view the plastic problem in the world; you need to understand what we are up against. If you think it doesn't matter, get off my fucking site.
Don't pick up single use plastic bags, you're a backpacker – take your daypack if you need to go to the shop or run errands.
Bear in mind, that many animal products in countries you travel through will not be ethically farmed and won't be of the highest quality. I'm a carnivore but when I'm on the road, I only eat chicken. Mass-farming of cows etc leads to the rainforest being cut down – which is obviously a huge problem.
Need more guidance? – Check out our post on how to be a responsible backpacker.
Backpacking Hampi and India at large can be one hell of a crazy party at times. Take it from me, it can be easy to get carried away. It is important to keep in mind that you are an ambassador for your country, which is awesome. We can make a positive impact on people when we travel and get rid of any ugly stereotypes that may be associated with your country.
If you visit indigenous villages or small communities in the rural areas always ask before taking photos. The people who live in these villages are not exhibits in a museum. They are normal folks just living their lives. Always show them the complete respect that they deserve.
When buying a local craft, do not haggle so low that the price is unfair to the person who spent countless hours crafting it. Pay people what they are worth and contribute to the local economies as much as possible.
I know it can be hard, but do your best to use the least amount of plastic water bottles that you can. Refill the ones that you do buy! Use a Grayl Geopress. Refill at your hostel! There are plenty of ways to reduce plastic!!!
Backpacking India or any region for that matter often illuminates some of the great socio-economic inequalities of the world. Never take it for granted that you are healthy and financially able to go traveling. Show the world around you some gratitude and help to make a positive impact on it. Most of all have the time of your life and spread the love!
---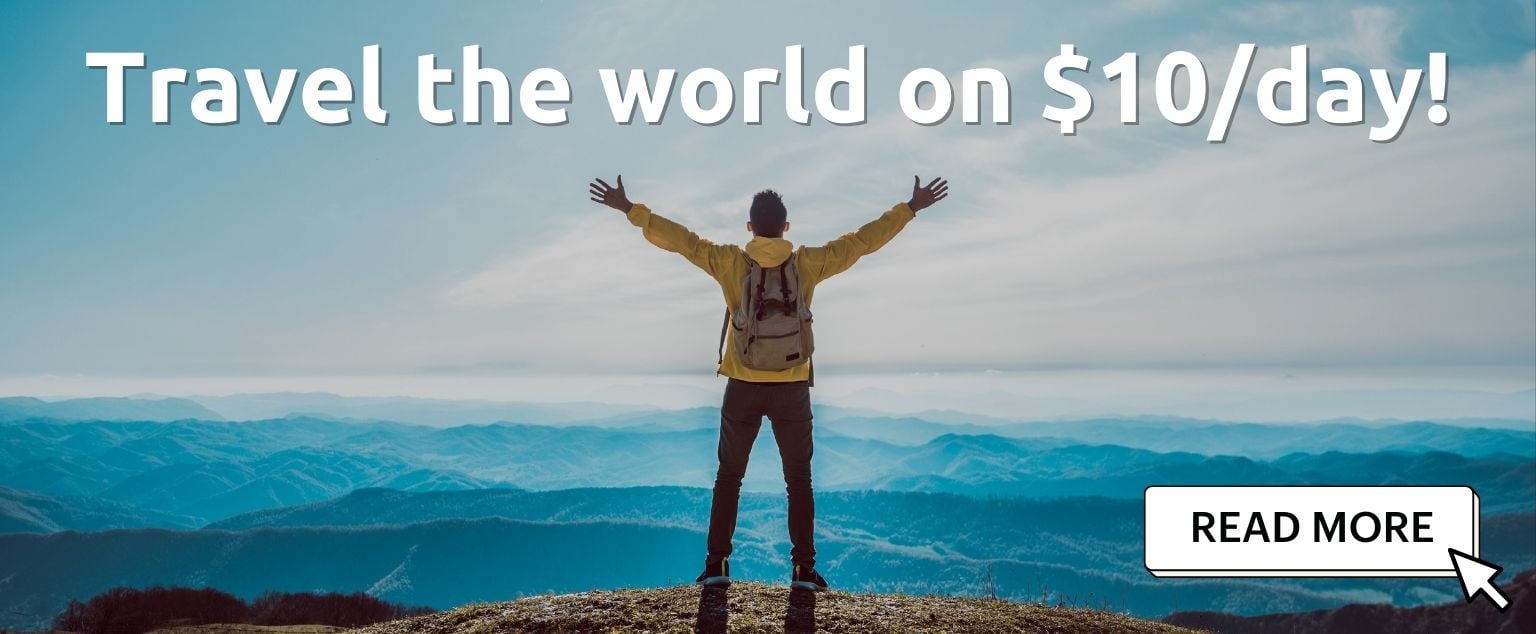 And for transparency's sake, please know that some of the links in our content are affiliate links. That means that if you book your accommodation, buy your gear, or sort your insurance through our link, we earn a small commission (at no extra cost to you). That said, we only link to the gear we trust and never recommend services we don't believe are up to scratch. Again, thank you!