Being the capital of Lesser Poland's region of Malopolskie Voivodeship, Krakow is the cultural center of Eastern Europe and also Southern Poland's gem! However, it used to be much more than just a regional capital, it was actually Poland's capital until 1596! Haunted by its past and characterized by periods of oppression, Krakow is certainly one of the most interesting European cities with its medieval charm, Gothic spires, and cobblestone streets.
Hitler wanted the city to be the Nazi capital during WWII, hence it was one of the only major cities that was untouched by the catastrophes. Yet, although the physical presence of the city remained, a large proportion of the population was either affected or lost.
Presently, Krakow is emerging as a trendy place for young individuals to live and work. UNESCO even contends it as one of the most beautiful cities to visit in Europe!
If you're wondering about when to visit Krakow, it truly depends on what your preferences are. Krakow's weather varies a lot due to its temperate continental climate. This type of climate is characterized by brief summers that are cool, and freezing, dry and windy Winters.
A perk of the city is that rainfall is not abundant here, but it never gets overly hot, just pleasantly mild. Throughout the year it receives a lot of cloud cover and average temperatures range from -3°C to 19°C.
Make sure to spend the weekend in Krakow, because the nightlife here is incredible and lively!
In terms of tourism, peak season is undeniably in the warmer months (from June until September). More outdoor activities are offered such as sky bars and waterparks. Yet the city is enchanting and romantic during the winter months. In these months there are much fewer crowds, lower rates and a more relaxed, cozy ambiance.
Don't be alarmed by the high chance of rain for the Summer months – it rarely rains in the city, and when it does, it's mostly in June. So if you despise rain, avoid this month.
This Krakow Itinerary proposes for you to combine the two months' perks and visit in the Spring! The Planty Park ignites with life, more outdoor activities are opened and prices for tourists are not excessive yet! You'll also be able to have more intimate experiences because the tourist crowds have not yet descended on the city.
Krakow is a relatively small city, extending a mere 18km between its Northern and Southern perimeters. Yet, within these perimeters lies trendy medieval areas that offer all you'll need in just a stone's throw from your hotel!
Looking for the best place to stay in Krakow in 3 days? This Krakow Itinerary particularly recommends the historic Jewish Quarter, Kazimierz. In this trendy area, creatives are abundant and this will be evident in all the innovative art galleries that are dispersed here.
Given Krakow's tumultuous history, Kazimierz also provides a sanctuary for Jews whereby Judaism flourishes freely. This area will prove to be the best for nightlife as well as gastronomy – the city's top-rated restaurants all fall in this area!
Every night's a party here! This unique hostel provides social-life, free breakfast, dinner and even free beer hour! The hostel is perfectly located in the Old Town, a 2-minute walk from the Main Square! You won't have to delay the fun by waiting for public transport on your night out, because all the clubs are within a walkable distance!
If you prefer to stay in hostels, browse your options using our guide to the best hostels in Krakow.
Style, comfort, history, great location, affordable – this Airbnb has it all. Seriously, there are no "but's" when it comes to this home. The loft has an incredibly original design (check the pictures) while being super centrally located. Literally moments from the market and other cool things to see – there's no FOMO for you! If you're visiting the city for the first time, you won't regret staying here.
One of booking.com's best-sellers, and rightfully so! Situated in the Old Town equipped with free WiFi, a quaint garden, a flat-screen TV and lounge in every room – what more could you want? Maybe a fully equipped kitchen along with a dishwasher and washing machine? And at a reasonable price? You've hit the jackpot!
Only a 5-minute walk from the Main Square, this luxurious hotel is situated in the Old Town. Each room provides high-end cosmetics and a Nespresso coffee machine too. The hotel has a lounge bar, an international restaurant, and a lovely breakfast buffet every morning. You'll also be able to unwind in the on-site spa with indoor swimming pools!
Krakow is a safe city and that makes it comfortable to walk around and experience the city on foot. This is especially pertinent to the Old Town whereby it is a predominantly pedestrian area. But that's not to say that there aren't any moving vehicles… you can meander through the Old Town and Kazimierz by horse carriages!
However, should you want to travel further distances beyond the historic regions, you should be catching the tram or bus services. There is actually no underground train subway system in Krakow given its relatively average size.
Although walking is the most cost-efficient and healthy form of touring the city, the tram is extremely cheap in comparison to other European cities.
Taxis are widespread in this city and won't break your bank account like other Eastern European cities. However, their English abilities are weak and it may be difficult to communicate. Parking in the city is scarce therefore we recommend you either call a cab or utilize public transport should the destination not be walkable.
Rynek | St. Mary's Basilica | Wawel Castle | Planty Park | Hotel Stary Sky Bar
If you only intend on spending one day in Krakow, then you've got to experience all the main attractions. Today will be a comprehensive and insightful day that allows you to explore all the key tenets of the city, while still enjoying a bit of fun and greenery!
Day 1 / Stop 1 – Rynek
Why it's awesome: It is one of the oldest medieval town squares in Europe!
Cost: Free!
Food nearby: Eat home-made chocolate, jam and bread for breakfast at French Charlotte's Breakfast (have some Prosecco too because it's never too early!)
Also regarded as the Main Square/Market Hall, Rynek was erected in the mid-1200s! Its architectural finesse is impressive and contends as a great first destination to begin exploring the city. The square is and was utilized for its grounds to conduct national celebrations, but it was also the site of public executions!
Today it is the main meeting point for locals and tourists alike. It gets extremely populated in the morning and around lunch-time, so you'll instantly see the vibrant life of the city on your first stop!
Rynek is situated in Krakow's Old Town which has been inscribed as one of UNESCO's World Heritage Cultural sites! This is due to how all the facades of the buildings have been preserved.
Take a walk around the square's open-plan exterior and if walking isn't your forte, why not exude royalty by riding on a horse wagon? It'll cost you $26 USD, but you'll feel like you're living in Medieval times. That is, until you trot past esteemed global shops such as Zara, where you'll have to jump off and purchase a few items!
The massive building centrally located in Rynek is the 16th century Renaissance Cloth Hall (Sukiennice), and you can visit it to purchase traditional Polish souvenirs such as jewelry and rugs.
Day 1 / Stop 2 – St. Mary's Basilica
Why it's awesome: It is the prototype of Polish Gothic architecture!
Cost: $3 USD (regular) .
Food nearby: Eat traditionally Polish cuisine at Szara Resto & Bar.
What this Krakow Itinerary loves is the convenience of reaching destinations in the city! Saint Mary's Basilica is a 13th-century Brick Gothic church that lies directly adjacent to the market hall.
Its Bugle tower is one of the tallest structures in Krakow, reaching 80m! It exceeds the height of a 17-storey building in the city with a height of 65m. There are two different towers, both with different heights, and one being higher than the other.
This Krakow Itinerary suggests you explore both the interior and exterior of the Church as both aspects deserve to be admired. The interior is adorned with a wooden altar that is celebrated as Poland's most marvelous piece of Gothic artistry. Picasso even named this Church as one of his chosen eight wonders of the world!
Upon completion of exploring the interior, climb up to the top of the tower! The two towers are segmented into a Bugle Tower (taller tower), as well as a Bell Tower. Tours are offered for both towers, as well as the interior.
Take note however that there are separate fees to pay for the Basilica, as well as each tower, which have admission costs of $4 USD each. For such a small price, you'll be afforded the most exquisite views of the city and the surrounding hills.
Do note that you can only climb up on a clear day and mostly in Summer.
Insider Tip: Try visiting the Church closer to the nearest hour to hear the bugle sounding/calling that occurs every hour.
Day 1 / Stop 3 – Wawel Castle
Why it's awesome: Ancient Polish Kings once lived here!
Cost: $4 USD (depends on what you want to see)
Food nearby: Eat a combination of Polish and Italian cuisine at the nearby Trattoria Wawel
From the Church, walk down Grodzka Street to the settlement of the first Polish ruler, Mieszko I, to Wawel Castle! Nestled on the Wawel Hill, Wawel Royal Castle was constructed between 1200-1300. The architecture alludes to an intermix of Romanesque, Gothic, Renaissance and Baroque styles which has given the castle its grandeur.
It was once the residence of King Casimir III the Great and other famed Polish Kings at the period wherein Krakow was the ancient capital city of Poland! This status of being the capital terminated only in 1596, when Warsaw was subsequently rendered the Capital.
Today, the Castle acts as Krakow's most valued symbolic and historic site, whereby permanent exhibitions are held on the second floor of the castle. This is called the Wawel Royal Castle State Art Collection, a national cultural establishment. The objective of the castle is to conserve historical artifacts that denote the essence of Polish heritage and history.
Yet, as with the many other medieval buildings that this itinerary for Krakow will recommend, you have to explore the surrounding areas of the Castle too! It is on a hill, therefore you can have great views of the city and the River Wisla. You can also access the Chapel and Italian-styled Courtyard for free, and it may not be necessary to even visit the interior of the castle should the aim of your one day in Krakow to be cost-free.
Insider Tip: Depending on your travel dates, it's always good to know that there is free entry to the castle every Monday between April and October between 9:30am – 13:00pm. For the rest of the year, November until March, free entry is granted between 10:00am – 16:00 on Sundays.
Day 1 / Stop 4 – Planty Park
Why it's awesome: Ancient Polish Kings once lived here!
Cost: Free!
Food nearby: Eat traditionally Polish cuisine at Szara Resto & Bar.
The Wawel Castle (and more specifically the Old Town Stare Miasto) is enclosed by shady greenery! From Wawel Castle, you'll be at the Southernmost part of the Planty. It is one of the city's largest parks and spans an area of just over two hectares.
It comprises of enumerate distinct gardens that are each unique. It serves as a ring/belt that provides a retreat and oasis from the hustle and bustle of the metropolis and is conveniently accessible from all sections of the Old Town.
Within the boundaries of the park in the old town, Krakow's most renowned destinations can be found – so this is a great vantage point to just relax after exploring the Old Town. Take a stroll around the Park and admire all the fountains, ponds and statues that pay homage to notable Polish historical figures.
Once you've finished your walk-about of the park, head toward the Vistula River – an ecological Krakow landmark. Gather groceries from a nearby food shop named Zabka which is a quick 5-minute walk away.
Day 1 / Stop 5 – Have Sundowners at Hotel Stary Sky Bar
Why it's awesome: You'll be having drinks at the winner of the Paris' Prestigious Prix Villegiature Award for Hotel Design!
Cost: Free to walk around, drink prices vary!
Food nearby: Eat traditional Polish cuisine at the Hotel Stary's restaurant in the lobby, 3 Rybki.
What could possibly be better than having a cocktail on the terrace of a 15th-century Merchant House replica? Well, the award-winning Hotel Stary, centrally located in the Old Town provides spectacular views of the Market Square and St. Mary's Basilica on its rooftop terrace/bar.
Booking a room in this 5-star hotel may be out of the question, but you simply have to try their cocktails, even if you share one! Before you elevate yourself to the roof, take a walk around the gothic, baroque, renaissance and classicist architecture of the interior/lobby. Although erected recently, historical elements of the structure were maintained in order to preserve its medievality.
The view from the top is breathtaking, with a mix of Gothic Churches, golden spires and the luscious greenery of the nearby Planty Park! It truly pays tribute to Krakow's essence in its 360-degree view of it. If your finances permit, we suggest you try their delicious desserts and if not, order any of their Polish brews, Zywiec.
Insider Tip: This is a seasonal cafe/bar that is only open between the months of April and October.
Jewish Ghetto | Jagiellonian University | Old Synagogue | Schindler's Factory | Tytano
Our itinerary for 2 days in Krakow is pretty intense. With such a widespread and troubled past, the Holocaust needs to be commemorated respectfully. Today we will invite you into some of the oldest structures in the city (and continent), and engage with the travesty that was the Holocaust.
Day 2 / Stop 1 – Jewish Ghetto in Kazimierz
Why it's awesome: Remnants of the original Ghetto and Holocaust still remain here!
Cost: Free, $3 USD should you want to visit the Ghetto Heroes Square.
Food nearby: Indulge in the finest Israeli/Jewish dishes at Hamsa (try their Hummus dishes)!
This is the top-pick for what to do in Krakow on any itinerary! Prior to World War II, over a quarter of Krakow's population was Jewish! This figure immediately dwindled during the commencement of the Nazi regime/rule.
Two years later, in 1941, the city's governing body relocated the remaining Jews into a new 20-hectare housing district that was nestled along the banks of the Vistula River.
Four entrances granted access into the ghetto as it later became walled-off from the rest of the city, confining and segregating all those within its overcrowded parameters. It became one of the 5 establishments constructed by the Nazis for Jews to reside in within Poland.
The injustices experienced by the Jews within this ghetto (that still partly remains today) render it appropriate to be included in any itinerary for Krakow to pay homage to these fallen Jews.
Presently, you'll be able to walk around the ghetto and find some remaining fragments of the Ghetto walls in the suburb of Podgorze. This Krakow Itinerary suggests you visit the Ghetto Heroes Square, wherein 33 empty chairs have been emplaced to commemorate the Jews that once lived here.
Insider Tip: Once you have completed the walk-about, pass by the iconic Josefa and Szeroka Streets that will lead you to the 145-meter long Bridge of Locks. This bridge extends over the Vistula River, permitting excellent views and it is very picturesque.
Day 2 / Stop 2 – Jagiellonian University
Why it's awesome: It is one of the oldest surviving/maintained universities globally!
Cost: $3 USD to visit the standard exhibition.
Food nearby: If it's a nice day go sit in the garden seating area of the lovely La Campana Restaurant!
The oldest university in Poland, and second-oldest in central-Europe, this university is a must-see on any 2 day itinerary in Krakow! It was established in 1364 by King Casimir III, who resided in Wawel Castle! At the time of its founding, Krakow was the capital of Poland, meaning it was a highly valued institution.
The University has been directly influenced by World War II which is evident in its history of altering its name. This was due to it being Germanised and then Polanised again. Today it is the academic hosting institution to over 36,000 students, contending it as a vital organ for Krakow's workforce and intellectual capital.
The University also houses one of the oldest buildings within medieval Krakow! It is called Collegium Maius, or the Greater College, which traces back 7 centuries and was the predominant campus at the time.
Tours are a great addition to a weekend in Krakow, and guided tours (in English) are provided around the University, as well as to its abundant museums which are each distinct. There are varied tours, so be sure to research as to what exactly you would like to view.
In these tours, you'll be afforded to view the everyday destinations of the students such as the lecture halls (even the one where Nicolaus Copernicus drew his doodles)! Along with this, you'll gain insight into the University's history as well as view the oldest globe in the world that displays America!
Day 2 / Stop 3 – Old Synagogue
Why it's awesome: It is the oldest synagogue in Poland!
Cost: $3 USD .
Food nearby: Grab a scrumptious burger from Gruba Bula, adjacent to the synagogue.
The Old Synagogue in Krakow is an Orthodox one in Kazimierz. It is the oldest surviving synagogue in a country whose population was once brimming with Judaism. Therefore, it is a historic symbol for a lost community and a preservation of faith. Its architecture resembles that of a traditional synagogue as it was built in the 15th century!
Contemporary, temporary, and permanent exhibitions are held here that dispense knowledge about Judaic life and culture. Precious symbols are explained and certain customs displayed. It is inactive, so the exhibition times are flexible and visiting hours more accessible! Traditional Orthodox Jewish clothing will be presented to you to try and keep alive the ancient traditions that were disrupted and disseminated in WWII. The synagogue serves as a reminder about the vital role the Jews played in the country economically before the mass destruction.
There are two halls and in the Southern hall, paintings and pictures are on display with intricate descriptions. These delve into the everyday modern mannerisms of Jews globally and the customs they follow. It is truly one of the most refreshing and reassuring things to do in Krakow, because it shows how Judaism has prevailed through the war!
Day 2 / Stop 4 – Schindler's Factory
Why it's awesome: One of the most important sites of life-saving in the Holocaust!
Cost: $5 USD.
Food nearby: Lighten up the mood by eating a delicious burger in the outdoor seating at Orzo People Music Nature Restaurant!
Oskar Schindler is world-renowned and showed his kindness toward the oppressed Jews of Krakow. Rather than allowing 1,200 Jews to be sent to Auschwitz, he negotiated to keep his workers from being deported. This was due to his learning of the inhumane conditions by which the Jewish citizens were being treated.
The building is now home to two different and unlinked museums – Schindler's Factory Museum and the Museum of Contemporary Art in Krakow (MOCAK). This building was the location whereby the German, Nazi Party member Oskar Schindler, employed the 1,200 Jewish citizens to work for him in his administrative enamel factory. It is in the industrial Zablocie district of the city. It is therefore a key Krakow point of interest.
Due to his compassionate nature and efforts, a movie was depicted and created by the acclaimed Steven Spielberg to dispense Schindler's actions to the world. It was only in 2010 when the museum opened and tributed all those that were affected by Schindler, as well as Schindler himself.
Guided tours are offered which is what this Krakow Itinerary recommends, however, note that you are indeed able to visit independently and explore the factory individually. With a guided-tour, experienced guides will reveal the most vital facts, while also noting certain others that may be lesser-known.
Should you decide to embark on the tour independently, it is suggested to buy a combined ticket. This grants you access to the Factory, Old Synagogue, Eagle's Pharmacy and former Gestapo headquarters.
Insider Tip: On Mondays, you could be fortunate enough to visit the permanent exhibition for free! But this is only possible if you book it on their website far in advance!
Day 2 / Stop 5 – Explore Tytano
Why it's awesome: It is a former tobacco factory turned into a creative space with a collection of restaurants and bars!
Cost: Free to explore!
Food nearby: Eat the most scrumptious vegan falafel beetroot burger at Veganic!
You've had a long and emotionally draining day, and this Krakow Itinerary has just the cure for you.
Krakow attractions can be very gloomy and outdated, but not this one. Young Polish entrepreneurs took the opportunity of refurbishing a dormant cigarette factory into a creative space.
Simply a 5-minute walk west from the city center lies this trendy factory now called Tytano, which is in the upcoming suburb of Dolnych Mlynow! This factory was empty and inactive for 10 years. Presently, its six buildings host all different enterprises that have been initiated by young entrepreneurs/creatives. Innovative examples include Krakow's largest multitap bar, Wezze Krafta, to name a few – you just have to try their beer!
The focus is on local businesses to be promoted. That's why, when touring Krakow, this Krakow trip itinerary proposes for you to unwind at this vibrant space with a drink, of course. Their innovation extends into having vegan and organic restaurants, as well as cocktail bars where you can sit outside or in the garden.
Wieliczka Salt Mine | Przylasek Rusiecki Beach | Stained Glass Museum | Polmos Lancut Distillery | Ko?ciuszko Mound
If you plan on spending more than 3 days in Krakow, then you are in for a treat! A 2 day itinerary in Krakow only allows you to see the inner city. Day trips from Krakow are plentiful, due to its rich history and intricate interconnection with WWII.
Although this Krakow Itinerary strongly recommends you to take part in the tours that pay tribute to the millions of lives lost, we also propose some naturistic tours to ease the mind!
Wieliczka Salt Mine
It is comprised of twelve relics that fall under the UNESCO World Cultural and Natural Heritage List.
Over 1 million tourists visit here every year and is therefore Poland's as well as Eastern Europe's most popular tourist attraction!
It is conveniently located just outside of Krakow, within its metropolitan area and tours are offered that depart from the city center regularly.
Any trip to Krakow would not suffice should you not visit the Wieliczka Salt Mine! Situated in the town of Wieliczka, mining salt in that region has dated back to as far as the Neolithic Era (3000 B.C.)!
The salt mine is situated a mere 16 kilometers away from Krakow, and a train departs every 30-minutes from the Main Station which will only take you 20-minutes to ride! It is also reachable by bus by riding Line 304. Fascinatingly, mining salt in that region has dated back to as far as the Neolithic Era (3000 B.C.)!
At the time of its establishment, it was contended as the origin of the King's affluence, because it held high industrial value. Therefore, it became a pertinent symbol to Poland's wealth and finances. This was due to sodium chloride being mined there from the high concentrations of brine flows.
Visitors are granted with exploring its underground path which spans roughly 3 kilometers, comprising of 20 chambers. All this for $21 USD admission cost! A particular favorite of this 3 day itinerary in Krakow is the Chapel of St. Kinga! Intricately sculpted 100 meters below the surface of the ground with extravagant altars and crystal chandeliers lies this other-wordly Chapel.
Take a Dip in the Przylasek Rusiecki Beach
This is the perfect, not too busy option for finding an oasis to retreat to, especially on a hot Summer's day!
Although situated outside of the city to the East, you can catch the Bus Line 146 with no hassle to arrive there!
It is a circuit/chain of lakes that have been opened to the public, mostly for fishing and one for swimming, with a beach!
If you're wondering about what to see in Krakow in 3 days, but feel like you've exhausted all the historic sites, then this is your ideal retreat! Krakow is not famed for its lakes or swimming life. Sure, you have the Vistula River, but people are not allowed to swim there.
You'll have to be willing to have a bit of a longer travel time in order to reap the benefits of a clean-water reservoir! The lake may be remote, but there is a lifeguard on duty at the lake to administer the water.
Fortunately, the largest of the reservoirs is the one that allows swimming and bathing. What's more is that you can rent swimming equipment too from the Wake Camp – one of Krakow's aquatic centers. Here, you'll have access to exclusive beaches that are affixed with hammocks and the ability to rent canoes, wakeboards and water-skis. There's even volley-ball and badminton courts! However, take note that this is only available in the months of June, July, August, and the admission cost is $10 USD.
Unleash Your Inner-Artist at the Museum of Stained Glass
Partake in a workshop to craft your own stained glass souvenir!
Certain works from this museum can be found in the renowned Wawel Castle and Franciscan Basilica.
A 3-hour workshop will teach you the processes that are involved in manufacturing stained glass, as well as allowing your own creative freedom!
Although pretty pricey, at $65 USD per person for three hours – much is included in the tour. You know that you'll be gaining the most authentic experience and insights, because this is actually the oldest functioning glass studio in Poland – it has been operating for centuries!
Included in the workshop's price is a guided tour of the museum that takes you through the years of stained glass production. You'll also be given all the necessary equipment to sculpt your own souvenir as well as wrapping material to ensure that it doesn't break on the way home.
If you're on a budget, rather only take a guided tour of the museum and workshop, which will cost you $9 USD. Since it has been operating since 1902, the collections are admirable and aesthetically pleasing.
Get Tipsy from Luxurious Vodka at the Polmos Lancut Distillery
Vodka doesn't only originate from Russia but Poland too!
It is one of the oldest manufacturers of liqueur in Poland!
There is a museum for you to view the production processes of distillation!
Roughly 90-minutes away from Krakow (by train) lies a neoclassical manor house that produces some of the world's most coveted and opulent Vodka! It is said that the Distillery attains 10% of the market, and exports worldwide.
The manor house is a museum that hosts a collection of tapestries and furniture, dating through the centuries. The distillery acquired the house in 1970 and is therefore very traditional in its manners.
The manor house was erected in the early 19th-century as a residential house. Through the museum, it tries to rekindle that medieval flare by displaying different archival records from the past such as photographs.
For your final stop of the tour, you'll be exposed to the massive vodka collection that they maintain, from old-age ones to modern ones! What renders this Distillery as tastefully Polish is that they source all their ingredients such as liquids, herbs and fruits solely from Poland!
Visit the Kociuszko Mound
Situated 1070 feet above sea-level, you'll be gaining a history lesson with a view at this historic site!
It serves as Poland's most successful monument restoration because it has a chapel too.
It has been rebuilt with tantra granite due to torrential rains in 1997 which destroyed it
For simply $3 USD regular admission you will be afforded with an intriguing lesson about Polish heritage, while having panoramic views of the city and the river! The mound is a reconstruction and remodeling of the two prehistoric tumuluses within Krakow – Krakus Mound (the oldest and highest point in Krakow) and Wanda's Mound (the supposed resting place of Princess Wanda). The president of Poland in 2002, Aleksander Kwaniewski, declared it a historical monument!
This is also due to the positioning of the chapel of St. Bronislawa as well as its fort within close proximity to the mound! The neo-Gothic style Chapel, was constructed in the mid-19th-century. Its purpose was to replace the Polish Church that the Austrians destroyed at the time of the Austrian Partition. It was therefore built within a fortress.
This fortress enclosed a historic burial mound that the Polish army utilised as a watch-point for defense against enemies. Today, you can visit the mound between 9:30am until whenever the sun sets, which varies greatly between the seasons. So, plan this in advance! Within the fortress, temporary exhibitions are held and you'll be able to buy a ticket that will grant you access to both the permanent and temporary ones.
Insider Tip: If you are planning a trip to Krakow around February 4, March 24 or October 15, you'll be given free entry to the mound.
Krakow is, fortunately, a very safe city comparable to any other metropolitan European city. It is often regarded as the safest Polish city, which is contradictory, because it is also the country's most popular city for tourists to visit. When you travel to Krakow, you'll notice that Poland does not experience organized crime attacks!
Crime statistics have revealed a gradual decrease in crime rates in the city! This does not mean you shouldn't take precautions. Pickpockets do slyly thrive in tourist hotspot areas, so ensure you are watching your valuables at all times.
The most common crime in the city is hi-jacking cars which means that tourists are largely unaffected. Yet, pickpockets are apparent and need to be taken into consideration.
Take note that scamming is becoming more apparent in the city. Often the scammer will try to trick you into revealing your credit card details by acting like a receptionist. The same can be said for policemen and taxi-drivers – always authenticate the individual's role before revealing information.
Don't Forget Your Travel Insurance for Krakow
World Nomads' mission is to support and encourage travellers to explore their boundaries. They offer simple & flexible travel insurance, and safety advice to help you travel confidently.
They've been doing it since 2002 – protecting, connecting, and inspiring independent travellers just like you.
Get a quote below or read our in-depth review!
World Nomads provides travel insurance for travelers in over 100 countries. As an affiliate, we receive a fee when you get a quote from World Nomads using this link. We do not represent World Nomads. This is information only and not a recommendation to buy travel insurance.
Day trips from Krakow often involve commemorating the victims of the Holocaust, and can therefore be somewhat limited. This Krakow Itinerary has sourced a combination of historical, naturistic and cultural tours to give you variety on your trip.
From Krakow: Auschwitz-Birkenau Full-Day Guided Tour
At least 1.2 million Jews were exiled to Auschwitz-Birkenau, and 1.1 million out of those were brutally murdered. With Krakow being situated so near to the Concentration Camp (only 70km), it would be a crime not to include this inhumane camp in your 3 day itinerary in Krakow.
On this tour, an educated tour-guide will teach you about the occurrences within the concentration camp during the period of the Nazi Occupation. It will be a full-day tour that will display both Auschwitz I and Auschwitz-Birkenau. It is now a UNESCO World Heritage Sitet hat has the remains of the deadly gas chambers and crematoriums.
Zakopane Tour with Hot Bath Pools and Hotel Pickup
During this full-day tour, you'll be picked up and transported to the resort town of Zakopane, which is near the border of Slovakia! At the feet of the Tatras Mountains, this is an ideal escape from city life for the day!
On the tour you'll be elevated to the top of the Gubalowka Mountain at 1120 meters! This also is regarded as a popular ski destination due to its peak having high snow concentrations during the winter months (or until May). The tour will also extend into the small town of Zakopane and its most famed street, Krupówki, that is adorned with 1900s wooden chalets. Complete your wholesome day by unwinding in the nearby thermal baths!
From Krakow: Full-Day Wadowice & Czestochowa Tour
This jam-packed full-day tour will make you fall in love with Poland's smaller towns! Enjoy a complimentary hotel pickup and a short drive to the main square of Wadowice (the birthplace of Pope John Paul II).
You'll venture into the museum that commemorates him, with the entry fee covered in the tour's cost. Your guide will then show you where to taste the coveted cream cakes found here – kremowka.
Thereafter, you'll be transported to Czestochowa, another historic town. You'll be shown the best local spots by a Pauline monk! Some favorites include the Jasna Gora Monastery where the esteemed painting of the Black Madonna can be found!
Tour of Old Town
Krakow's Old Town is a historic center, and definitely a favorite of backpackers in Europe. It has been inscribed as one of the UNESCO World Heritage Sites due to its rich culture and medieval facades that have been sustained. On this tour you will follow the Royal Route which passes through the University District toward the grandeur Wawel Castle.
Along the way on this Krakow walking tour, you'll feel like you're lost in a fairy-tale and you'll be educated on the Old Town's most valued structures, as well as the undermined ones. Be sure to engage with the cultural hub of Poland's core and inquire about it with your guide!
Chocholowska Thermal Baths From Krakow
Given that you're in Southern Poland in Krakow, that means you are in close proximity to the Podhale region! This region is often referred to as the Polish highlands because of its attaining the Tatra and the Carpathian Mountains. In this lovely ravine area, the Chocholowska Baths are known to be the largest thermal complex!
The water here is extracted and sourced from as far below as 3600 meters below the surface! Due to soaking the rocks, the water is nutritive and soothing for your skin! So, unwind in the 8 varied whirlpools, a brine bath swimming pool, and an outdoor swimming pool. What this Krakow Itinerary especially reccomends is the lovely restaurants that are on site too! You can take public transportation to and from here.
Find out what people want to know when planning their Krakow itinerary.
Conclusion
Krakow is emerging as a city with academic, cultural and entrepreneurial significance that is becoming more appreciated. It functions as a prototype for its country and other Eastern European destinations. While it may not be the capital city of Poland anymore (parliamentary-wise), it will inevitably remain the culture capital of the country and of Europe itself.
With a conflicted past, the city's youth are attempting to create new meanings of their surroundings, while still paying homage to those who were engulfed by tragedy. This Krakow itinerary urges every person of every identity to visit this city, because it will hold some notion of value for everyone.
---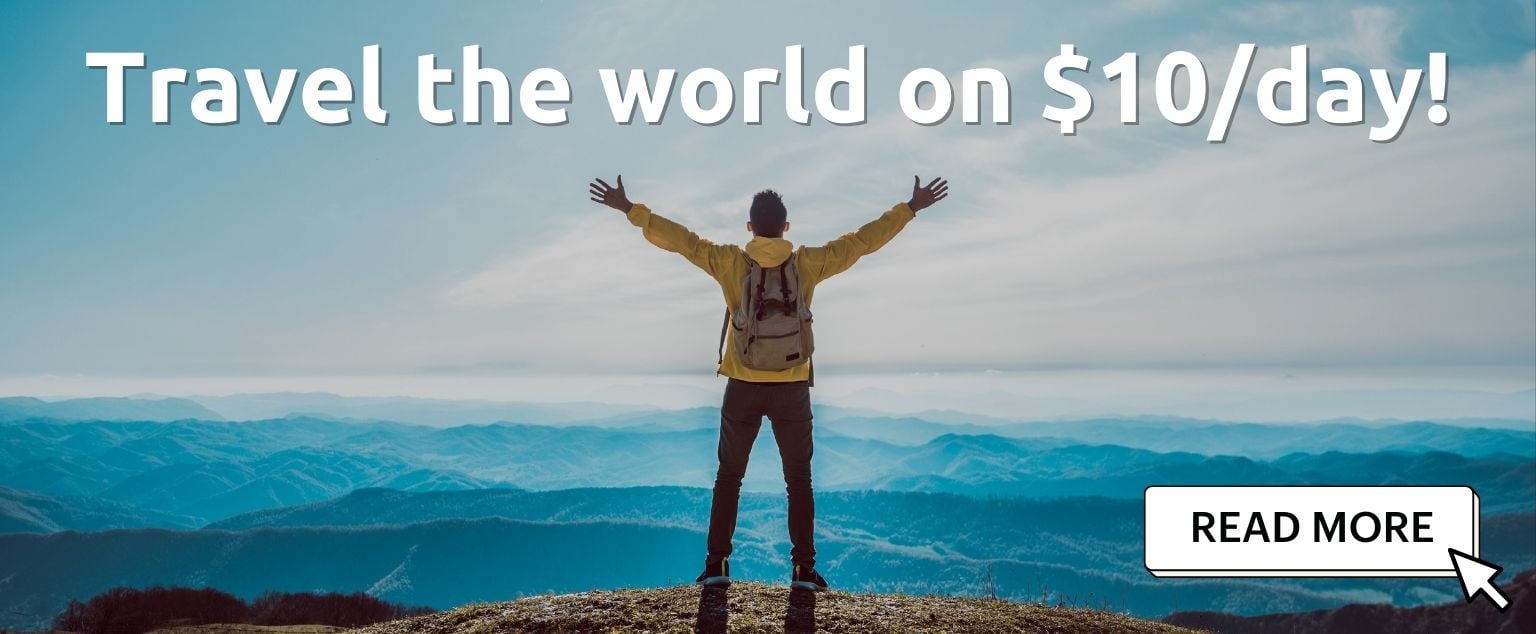 And for transparency's sake, please know that some of the links in our content are affiliate links. That means that if you book your accommodation, buy your gear, or sort your insurance through our link, we earn a small commission (at no extra cost to you). That said, we only link to the gear we trust and never recommend services we don't believe are up to scratch. Again, thank you!