Beautiful Krakow is located in southern Poland, near its border of the Czech Republic. This city is a true historical and visual gem of Europe offering a striking medieval core, trendy restaurants, and countless cultural attractions. Krokow is a perfect city for a weekend vacation!
Krakow is a great choice for travelers interested in history, culture, and architecture. It's an extremely photogenic city, filled with Gothic churches, medieval castles, and quaint parks. It possesses a fairytale-like enchantment that draws in visitors from around the world!
The old-world charm of the city blends in perfectly with the more modern, communist elements, providing tourists with an abundance of options for activities and enjoyment!
We've come up with a comprehensive Krakow city guide to answer all your questions, and ensure you hit all the highlights! Trying to figure out how long to spend in Krakow? Uncertain on the best Krakow places to visit? Well read on, and we'll help you discover the best areas of the city!

Unlock Our GREATEST Travel Secrets!
Sign up for our newsletter and get the best travel tips delivered right to your inbox.
Insider Tips for an AMAZING Weekend in Krakow
A weekend trip to Krakow will give you plenty of time to explore the city. The key to spending your weekend wisely is choosing the right Krakow neighborhood, ideally as central as possible. This will allow you to easily hit all of your Krakow points of interest!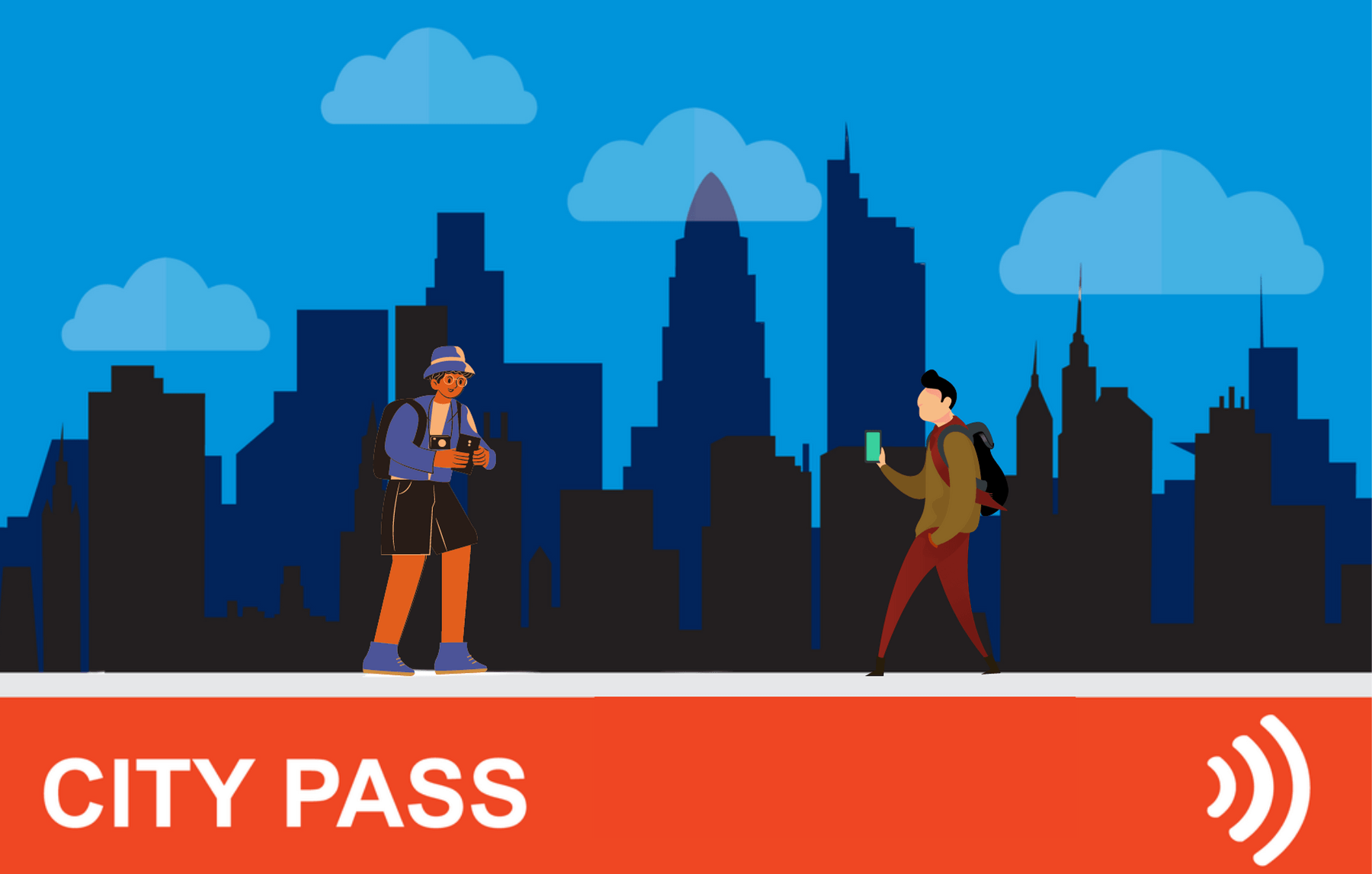 Travelling to Krakow? Then plan yo' trip the smart way!
With a Krakow City Pass, you can experience the best of Krakow at the CHEAPEST prices. Discounts, attractions, tickets, and even public transport are all standards in any good city pass – be sure invest now and save them $$$ when you arrive!
Buy Your Pass NOW!
Know Where to Stay in Krakow
The best area of Krakow for tourists to stay in is the Old Town, or Stare Miasto, in Polish.
Throughout the year you'll find this lively section of the city buzzing with tourists. As its name suggests, this is the area of the city with Krakow's oldest architecture and attractions, from churches, to statues, to towers! There are also plenty of modern bars, restaurants and cafes. Choose a hostel in central Krakow and you'll easily be able to explore the key areas of the city on foot!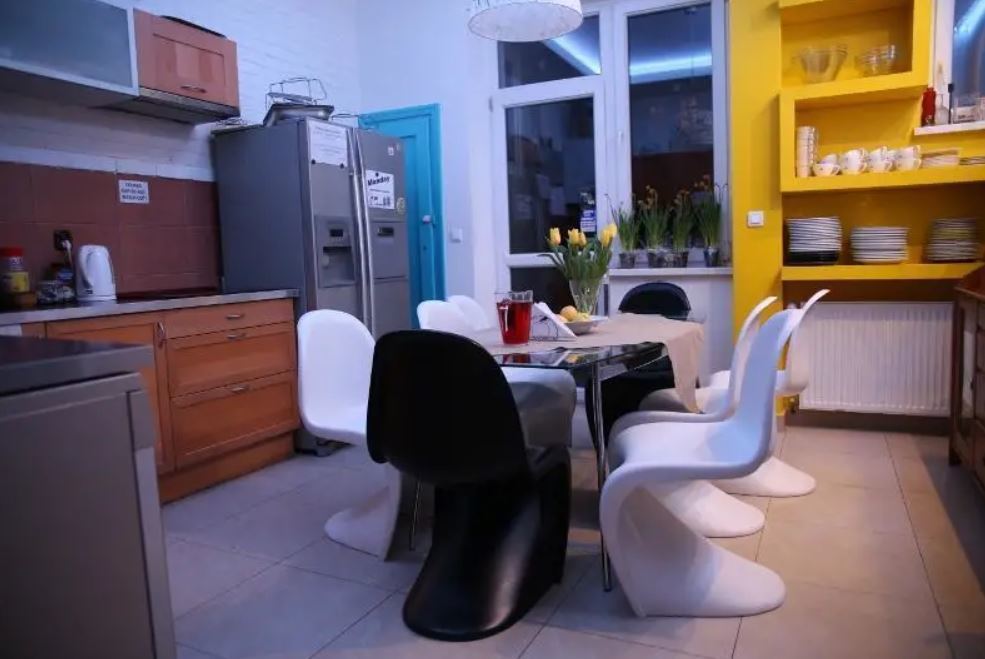 You won't find any bunk beds at this hostel, all dorms and rooms have single beds!
Common room with free tea and coffee 24/7
Storage lockers in all dorms and padlocks provided upon request
This highly rated Krakow hostel is a great value for money. It's ideally located next to Krakow's main attractions and public transportation. There are 3 fully equipped kitchens and free breakfast and dinner is available every day!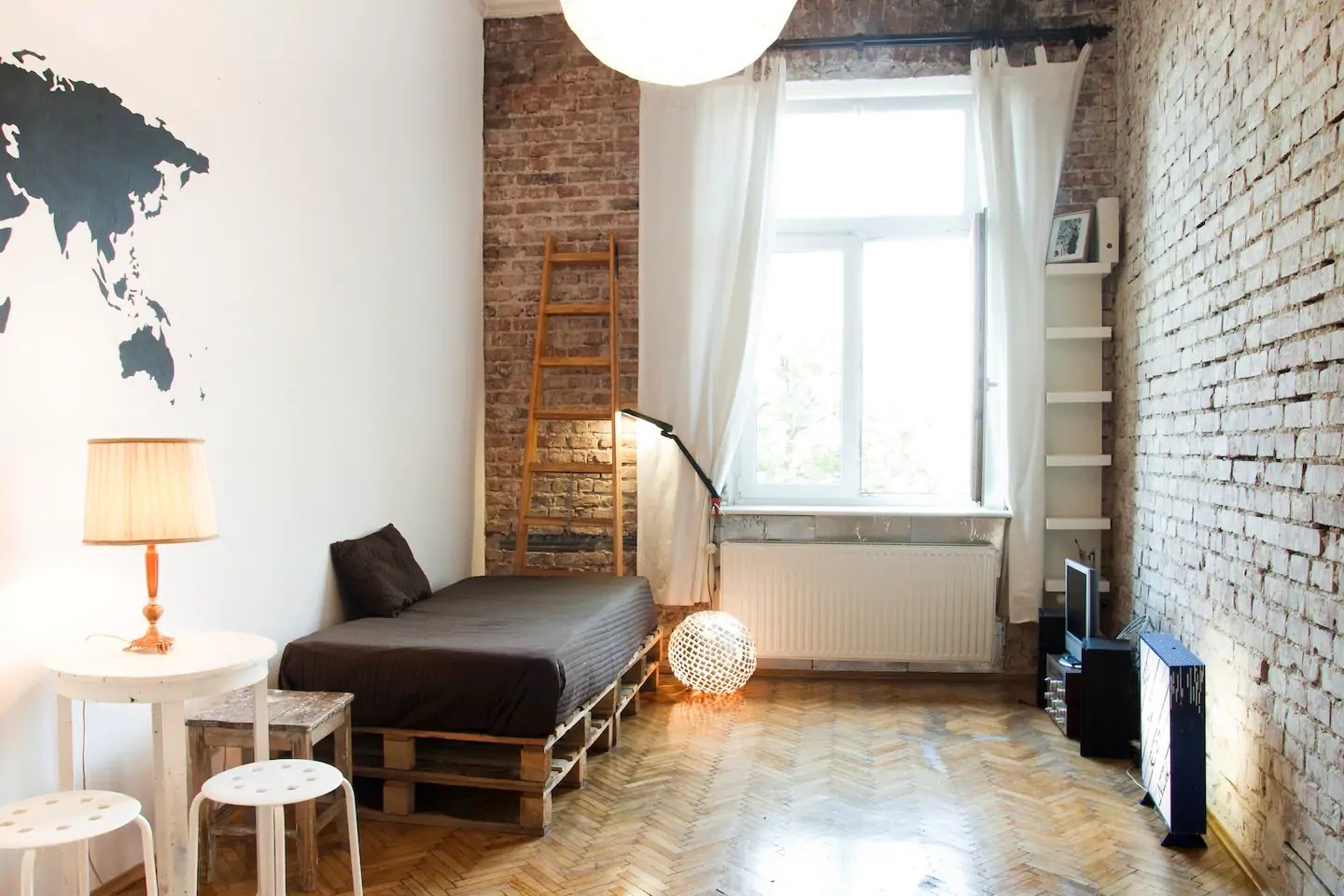 Style, comfort, history, great location, affordable – this Airbnb has it all. Seriously, there are no "but's" when it comes to this home.
The loft has an incredibly original design (check the pictures) while being super centrally located. Literally moments from the market and other cool things to see – there's no FOMO for you!
If you're visiting the city for the first time, you won't regret staying here.
Large and modern rooms
Located in the heart of Krakow's Old Town
Clean, cozy and comfortable
This Krakow hotel will make for the perfect home away from home! Guests will enjoy a fully equipped kitchenette, private bathroom, free Wi-Fi, and more! It has a great central location; bars, restaurants, and Krakow's main attractions will be right at your doorstep!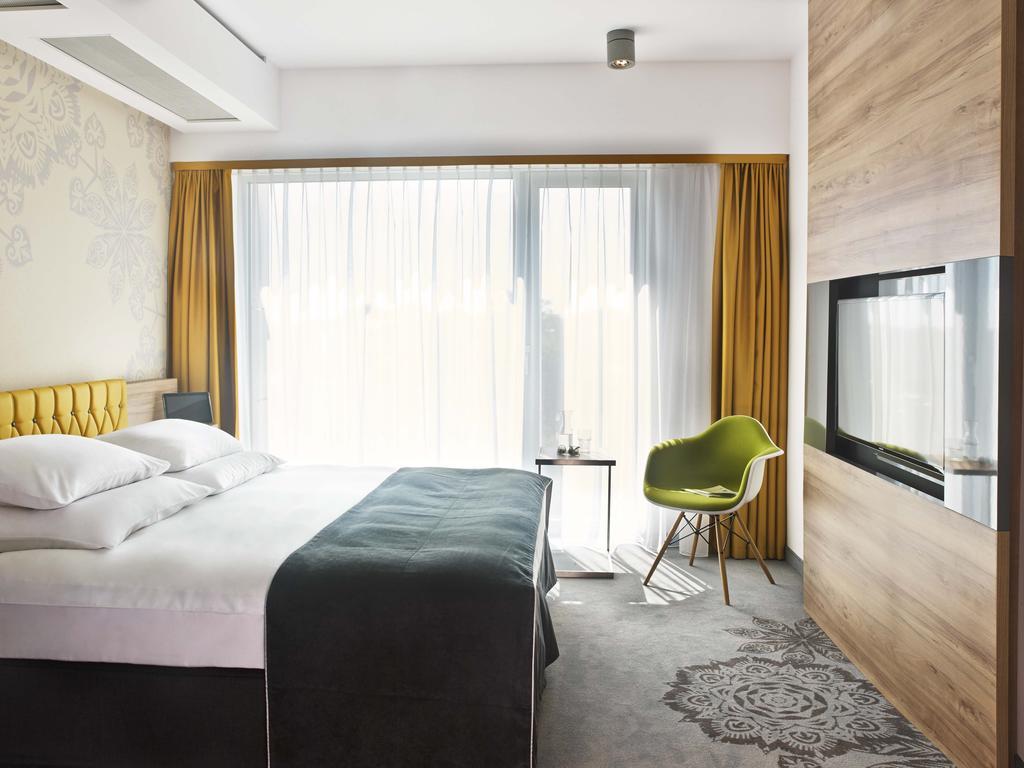 Room service available
Each room includes a tablet and 40-inch flat-screen TV
On-site restaurant, bar and lounge
This lavish Krakow hotel is stylish and modern. It's located next to the city's main train station and just a quick walk from the top attractions of Old Town. There is a large buffet style breakfast offered every morning (for a fee).
Know How to Get Around in Krakow
We've included some helpful tips in this Krakow travel guide that will allow you to confidently navigate your way around the city!
Krakow's public transport system is well-developed, budget-friendly, and will take you anywhere you want to go in the city. Krakow has no underground metro system but relies on an integrated bus and tram system instead.
You can use tickets for either trams or buses. They run based on time, allowing you to change between tram or bus lines as much as you wish within the allotted time you purchased them for. You can buy your tickets at bus and tram stations and on-board most trams and buses as well.
Krakow has many pedestrian-friendly zones and you'll find that exploring the city on foot is quite easy. Most of the city's top attractions are in close proximity to each other and you can easily spend all day walking around.
Taxis and Uber are also available in Krakow and a great option for quick and hassle-free transportation from one place to the next.
Weekend trips to Krakow are a great time to experience the nightlife. Here are the best options to choose from to suit your nighttime vibe!
Party in the Old Town District
Lots of options for high energy clubs and bars
Easy to walk around and navigate
Youthful atmosphere for the young, or young at heart
The majority of Krakow's parties take place within the Old Town. If you're looking for loud music, big dance floors and party-people, Old Town is the place to be! Check out the Frantic Club for pop and dance music and themed party nights. Or, head to Prozak for an alternative scene and 3-levels of dance floors!
Have a Chill Night in the Kazimierz District
Cozy ambiance and low-key vibe
A great place to bar hop
The best area of Krakow for beer lovers
Kazimierz is Krakow's historic Jewish Quarter. Here, you'll find a wide range of bars; from hip cocktail dens, to traditional pubs, to shabby-chic spaces. Head to Omerta Pub for a large selection of local and foreign brewed craft beers. Or, check out Absynt Cafe & Bar for great cocktails and 15-20 different types of absinthe!
Take a Vodka or Pub Tour
A fun way to learn about Krakow's drinking culture
Follow an expert tour guide to Krakow's best night time venues
Tours operate in main areas of the city
Discover the history, culture, and customs of Krakow's most beloved drinks. Enjoy a wonderful introduction to the city and explore the best spots for nightlife! Start the night off right by exploring the city with fellow drink enthusiasts! This is a great way to make new friends and find out where the locals go to drink!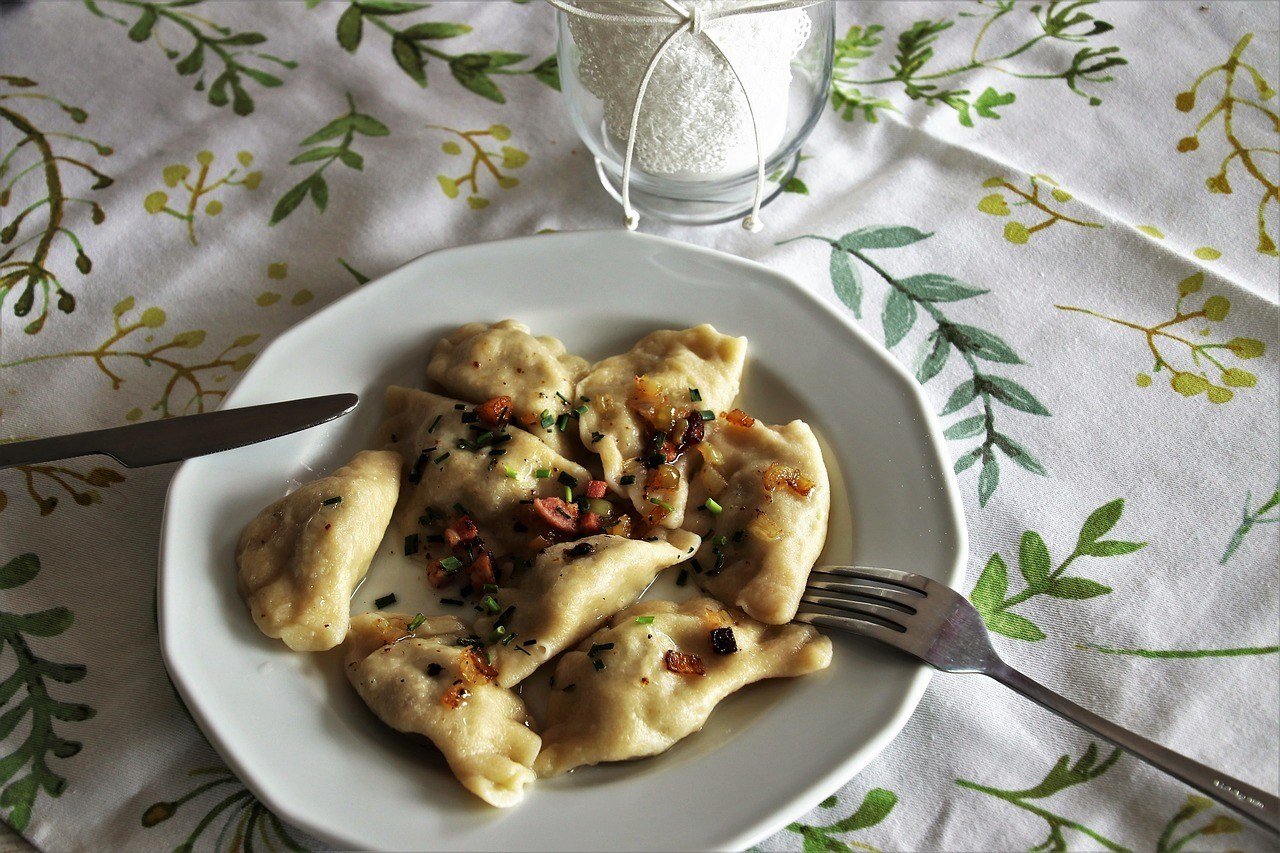 It may have a meat-and-potatoes reputation, but the Polish cuisine offers a wide array of culinary creations! Poland is also one of Europe's most vegan friendly countries. If you're visiting Krakow, Poland, here are the best ways to enjoy the food!
For an Authentic Polish Dining Experience – Starka Restaurant
Intimate setting and warmly decorated
Hearty and authentic Polish dishes and extensive vodka menu
Options for vegetarians and meat eaters
Starka Restaurant is located in the heart of the Jewish Quarter, in the Kazimierz district. Enjoy traditional Polish dishes, friendly service, and reasonable prices. Guests will have a memorable dining experience at this restaurant, complete with romantic music and subtle candlelight! When you travel to Krakow, this is the best place to go for great Polish food!
The Best Vegan Restaurant in Krakow – Glonojad
Vegetarian/vegan venue
Serving all-day breakfasts and global dishes
Affordable prices and great location, close to the Main Square
Glonojad has made quite a name for itself among Krakow restaurants. This fun eatery takes a healthy spin on classic meals; you'll be surprised by the creativity that goes into every dish! The food served here is fresh and full of flavor! The atmosphere is super casual and offers indoor and outdoor seating.
Food Truck Park – Bezogródek
A great way to sample the local culinary flavors of Krakow!
Outdoor area with social atmosphere
Casual style eating, great for groups and people with different dietary needs
Head to Bezogródek and try something different! This outdoor food truck area has a large and diverse variety of local food and drink options. From snacks to mains, to dessert, to drinks, there's something for everyone! Make sure to bring your appetite, there are lots of different food options to choose from!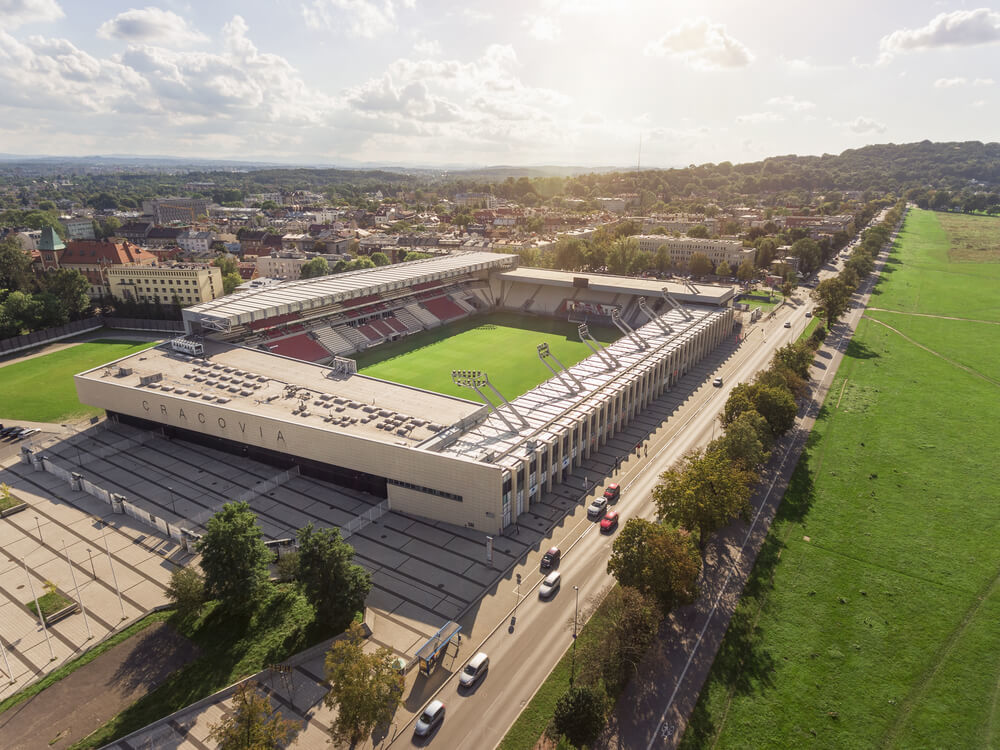 A weekend trip to Krakow is a great time to partake in fun activities and experience the city's sports culture. Here are the best Krakow, Poland attractions for a bit of entertainment or exercise!
Play a Game of Bumper Ball
This game is sure to provide lots of laughs
Fun and unique way to spend a few hours
A great form of enjoyable exercise
Bubble Football is a hilarious and memorable take on soccer. The concept is simple you try your best to play soccer with your upper body encased in a massive inflated bubble! This is a fun and unique activity that's perfect for larger groups in particular.
Stretch Your Legs at Planty Park
The perfect place for a peaceful stroll
A fun activity for all ages
A nice reprieve from the busy city
Planty Park is an urban garden that surrounds the oldest part of Krakow. Planty is one of the largest parks in Krakow, measuring 49-acres with a perimeter of 2.5-miles. Enjoy the walking paths that snake through the park and admire the beautiful views of the city!
Check out Krakow's Football Stadium
Capacity of 33,268 spectators
The stadium where Wisa Kraków play their home matches
Located just 20-minute from Old Town using public transportation
Krakow's football stadium is the home ground of the Wisa Kraków football team playing in the Ekstraklasa. The Wisa Kraków are one of the most successful Polish football clubs in recent years, winning 8 league championships since 1999! Watch a match and immerse yourself in the electric feel of game-day!
Small Pack Problems? 😉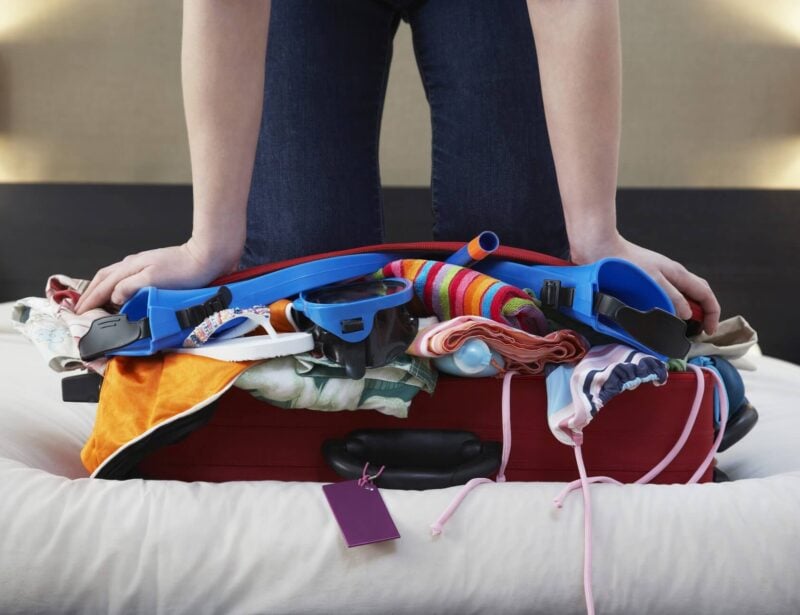 My missus travels with all her clothes in ziplock bags: don't be like my missus. UP YOUR PACKING GAME!
Packing cubes for the globetrotters and compression sacks for the real adventurers – these babies are a traveller's best kept secret. They organise yo' packing and minimise its volume too so you can pack MORE.
Or, y'know… you can stick to ziplock bags.
View Our Fave Cubes
Or Check Out the Sacks!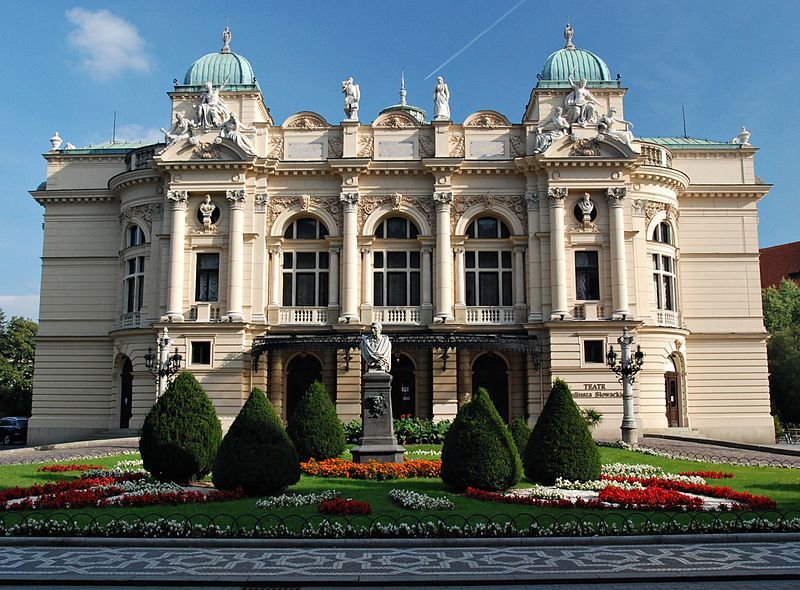 A weekend in Krakow is the perfect time to experience the city's music and theater culture. Add a stop at one of these venues to your Krakow itinerary for an entertaining experience!
Juliusz Slowacki Theatre
19th-century venue offering concerts and theatrical performances
Wonderful selection of performances and good visibility
The place to go in Krakow to experience the performing arts
This historic theater was erected in 1893 and modeled after some of the best European Baroque theaters at that time, such as the Paris Opera House. The architecture and design of the theater is truly breathtaking and beautiful from the inside out! Watch a performance and immerse yourself in Krakow's magical world of art!
Jazz Rock Cafe
Live music venue in Old Town
Large bar with affordable prices
Interesting and exotic decor
If you're into rock, metal, and alternative music, this is the place to go for some head-pumping fun! The Jazz Rock Cafe specializes in loud music and high energy. Dance the night away in their underground area, meet new people from all over the world, and let loose on your weekend in Krakow!
Mercy Brown Dive Bar
Regular events include live music and burlesque shows
Open until late
Reservations are encouraged
Travel back in time with a visit to the Mercy Brown Dive Bar, Krakow's secret speakeasy! The vintage decor offers a small glimpse of what life was like in Krakow in the 1920s. Wind down with soft lighting, frilly lampshades, velveteen couches and live jazz music. Their cocktail menu is short and sweet, the prices are very reasonable and the ingredients are top quality!
Travel with peace of mind. Travel WITH a security belt.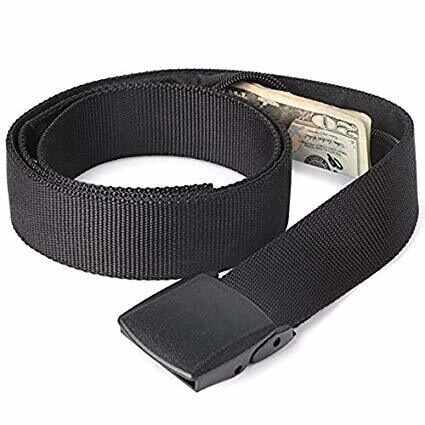 Get your cash stashed with this awesome Pacsafe money belt. It will keep your valuables safe no matter where you go.
It looks exactly like a normal belt except for a SECRET interior pocket perfectly designed to hide a wad of cash or a passport copy. Never get caught with your pants down again! (Unless you want to.)
Hide Yo' Money!
10 Other Awesome Things to do in Krakow This Weekend
The city is overflowing with awesome hotspots just waiting to be explored. If you want to visit all of Krakow's famous places, read on for 10 more awesome city attractions!
#1 – Wander the Wawel Cathedral and Castle Complex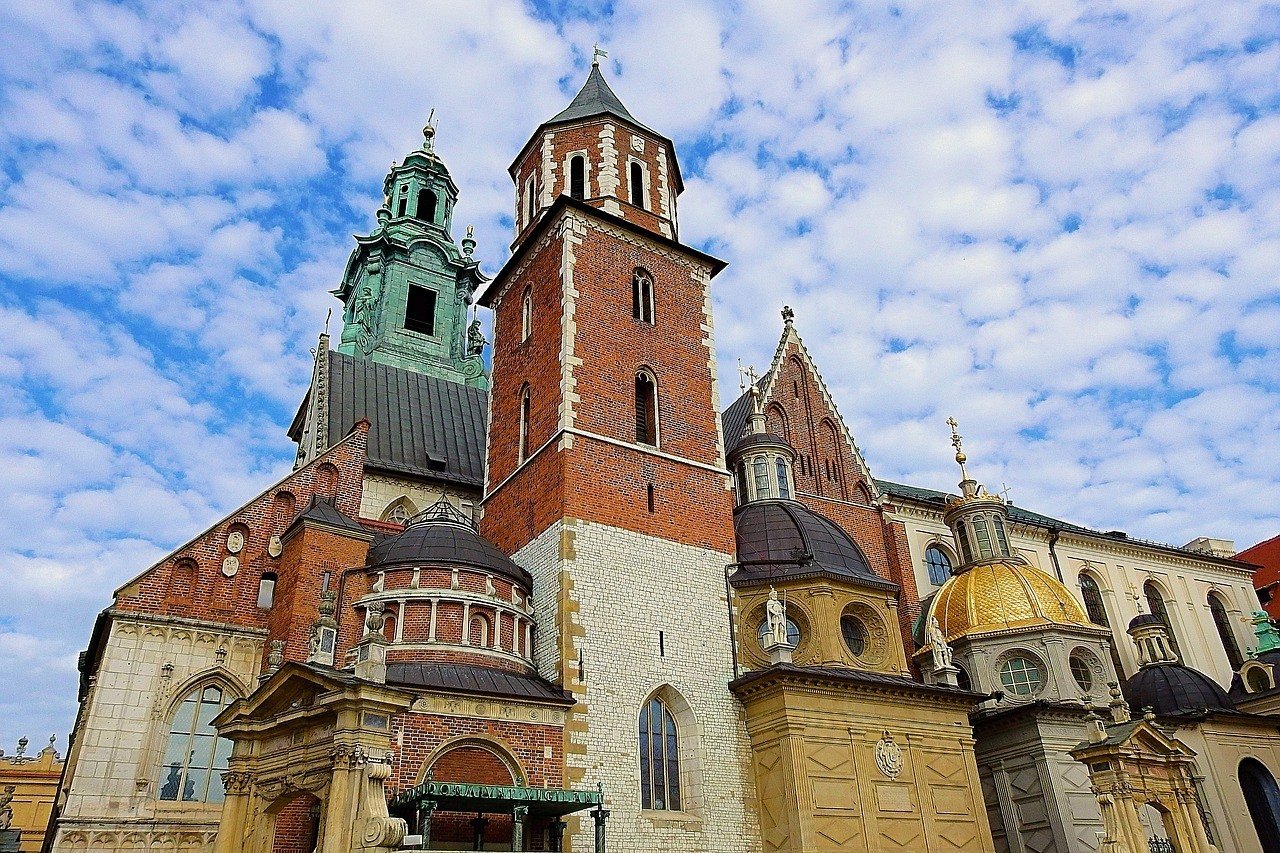 The Wawel Cathedral and Castle complex is full of history and splendor. The Wawel contains a gorgeous assortment of predominantly Romanesque, Renaissance and Gothic architecture dating from around the 11th-century onwards. There are many areas to be explored in Wawel, from the cathedral and crypt, to the crown treasury and the armory private royal apartments, and more!
The complex is perched on top of a hill south of the Old Town. Make sure to set some extra time aside to take a leisurely stroll around the castle courtyards and open spaces. Admire the beautiful views of the lake and the wonderful vantage points of Krakow city!
#2 – Pursue the Main Square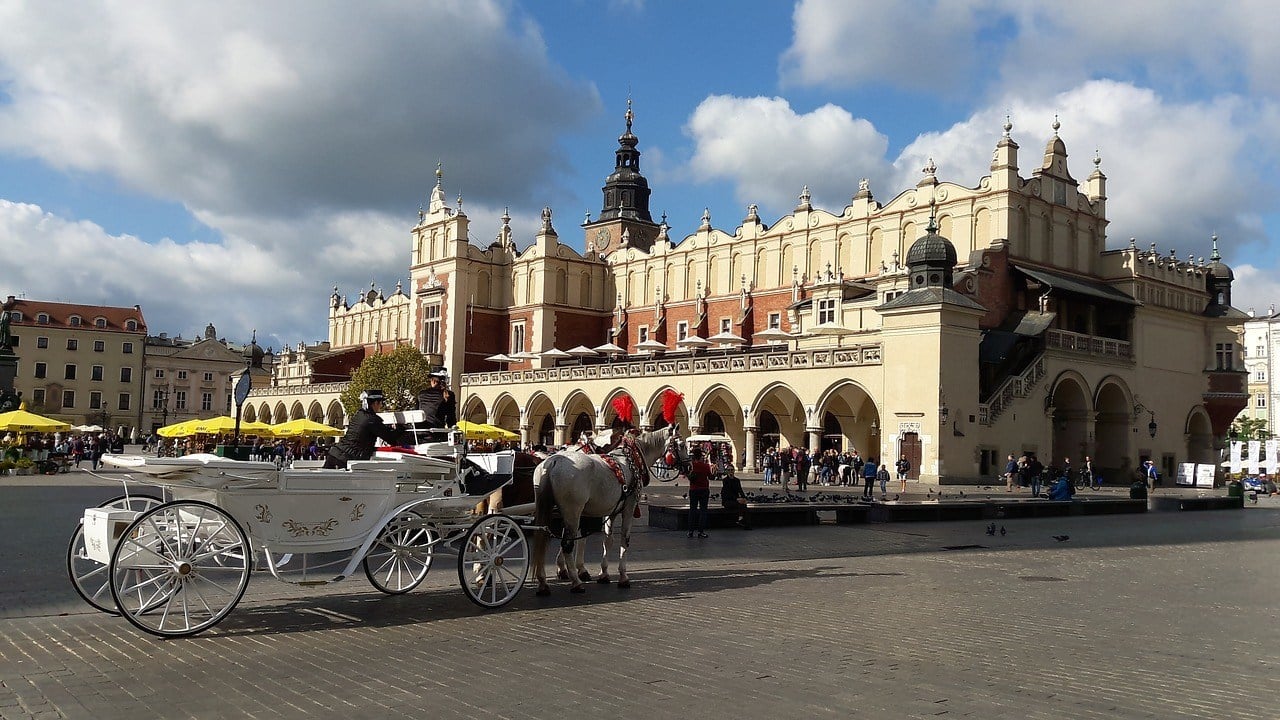 Krakow's Main Square is located in Old Town, in the very center of the city. The Square dates back to the 13-century. Measuring 9.4 acres, it's one of the largest medieval squares in Europe. It houses many of Krakow's historic monuments, including the Town Hall Tower, St. Florian's Gate, and the Krakow Barbican!
Set aside some time to explore the Main Square and take in the architectural beauty that surrounds it. Enjoy a free walking town around the Main Square and learn about its history from a knowledgeable tour guide, or take a horse drawn carriage ride through the most picturesque area of Krakow!
#3 – Marvel at St. Mary's Basilica
Poland is still a devout Catholic country and Krakow is filled with many beautiful churches that date back hundreds of centuries. Of course, we recommend you visit as many as your time allows; however, if you only get a chance to visit one church in Krakow, make it St. Mary's Basilica!
The beauty of this basilica is truly breathtaking. It was built in the 14th-century and is a jewel of Polish Gothic architecture! Step inside and you'll be surrounded by a fairy-tale-like charm! The ceiling is filled with ornate blue and gold detailing that puts it in the high leagues among Europe's most beautiful places of worship!
#4 – Tour the Wieliczka Salt Mine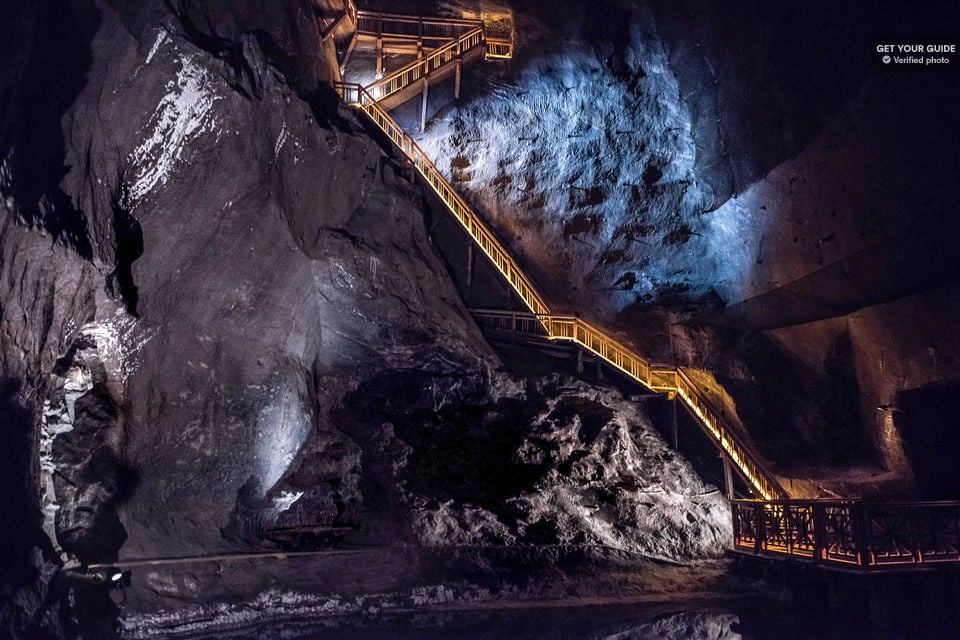 The Wieliczka Salt Mine is a UNESCO World Heritage Site. Take a half-day tour from Krakow and descend 460-feet below the surface to an underground Chapel carved into the salt.
You'll see entire churches, altars, and life-size statues all carved from salt! You can take a fully guided tour as you journey to the different areas of the mine, and learn about this fascinating location from a knowledgeable expert. This is definitely one of the coolest Krakow things to see!
Oh, and the Wieliczka Salt Mine has been producing table salt for over 700 years.
IN A RUSH? THIS IS OUR FAVORITE HOSTEL IN KRAKOW!
#5 – Check Out The Cloth Hall
The Cloth Hall is the central feature of the main market square in Krakow's Old Town. This old Market Hall dates to the Renaissance and is one of the city's most recognizable icons. Today, it's a tourist-focused area that offers a wide selection of local products ranging from souvenirs to clothes to paintings!
This is a great place to pick up all of your Krakow keepsakes! The Cloth Hall is also surrounded by cafes, restaurants, and bars. If you're trying to decide what to see in Krakow in 3 days, make sure this stop is on your list!
#6 – Take a Full-Day Guided Tour to Auschwitz
The infamous Auschwitz-Birkenau concentration camp was located just one hour from Krakow. For a sobering and educational trip, take a fully guided day-tour of the Auschwitz concentration camp and learn about the brutal history of the Holocaust.
In the various exhibit centres, you will see personal belongings of the victims who were murdered at Auschwitz as well as visit the gas chambers themselves.
Tours are conducted by knowledgeable guides who take you inside the walls of the concentration camp to show, and tell you the important history of the camp. If you're visiting Krakow, this is a highly important tour you should not miss.
An Aushwitz tour from Krakow is best booked in advance to avoid disapointment. Book yours here.
#7 – Visit Oskar Schindler's Enamel Factory
The Oskar Schindler's Enamel Factory is a former metal item factory. Oskar Schindler was a Czech born member of the Nazi party turned wartime profiteer. He employed Jewish Slave labour in his factory but truly earned redemption after using his influence and money to save the lives of 1,200 jews working for him.
Today, it houses two museums: the Museum of Contemporary Art in Krakow, and a branch of the Historical Museum of the City of Krakow. Visit these museums to gain a deeper understanding of occupied Poland during WWII.
#8 – Visit Lost Souls Alley For a Quick Thrill
Get your adrenaline levels up at Lost Souls Alley, Krakow's scariest activity! This attraction is a mix between a haunted house and an escape room. The themes of the various rooms are inspired by horror movies. Make your way through a creepy maze of rooms and solve puzzles before heading to the next!
Watch out for the actors, dressed to scare and lurking around every corner! Lost Souls Alley is Poland's first interactive museum devoted to the basic instinct of fear! This attraction will definitely get your heart pumping! Be afraid… be very afraid!
#9 – Go Below the Streets to the Rynek Underground Museum
Explore the Rynek Underground Museum, where the past and present intermingle. Discover the history of medieval Krakow and see how ordinary people lived their lives in this time period.
The museum is located inside an actual archaeological excavation! It's artfully designed and uses a variety of lightning and interactive exhibits to guide guests through the underground areas. See the ancient foundations, medieval bridges, ancient coins, skeletons and vampire burials! Make sure to watch the videos at the end to get a wider overview of the history of Poland and learn about other important sites in the city!
#10 – Go Inside the Old Synagogue
The Old Synagogue is an Orthodox Jewish synagogue in Kazimierz district of Krakow. It's the oldest synagogue building still standing in Poland, and one of the most treasured landmarks of Jewish architecture in Europe. The synagogue was built sometime in the 15th-century.
It was renovated from 1956 to 1959 and currently operates as a museum. It's a great place to learn about Jewish history and culture! It provides for an education experience with lots of items on display with descriptions and information for guests to read.
Is This the Best Daypack EVER???
If you've never visited Krakow before you might not know what to expect.
No need to worry, we've got you covered! We've added a few more details into your weekend Krakow guide, and answers to questions you might be asking yourself.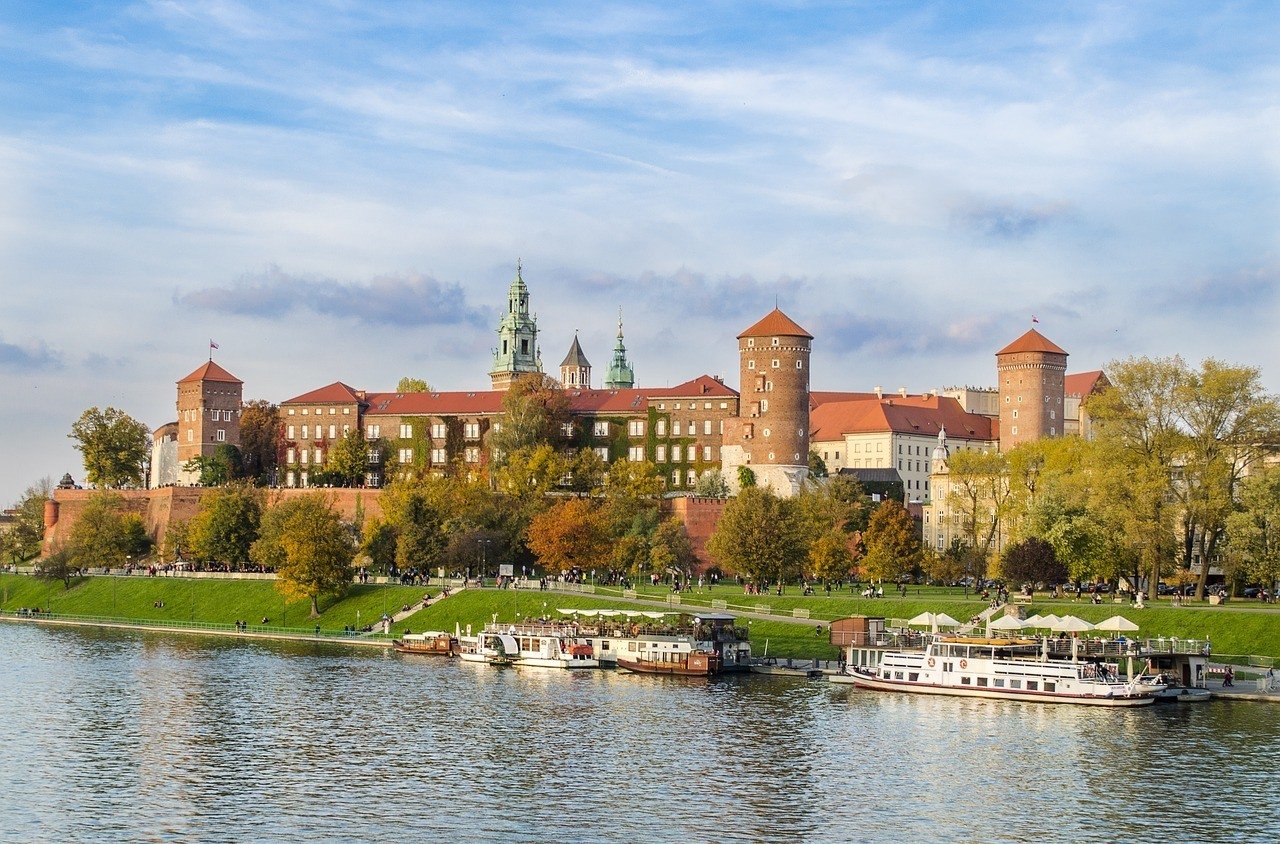 Don't Forget Your Krakow Travel Insurance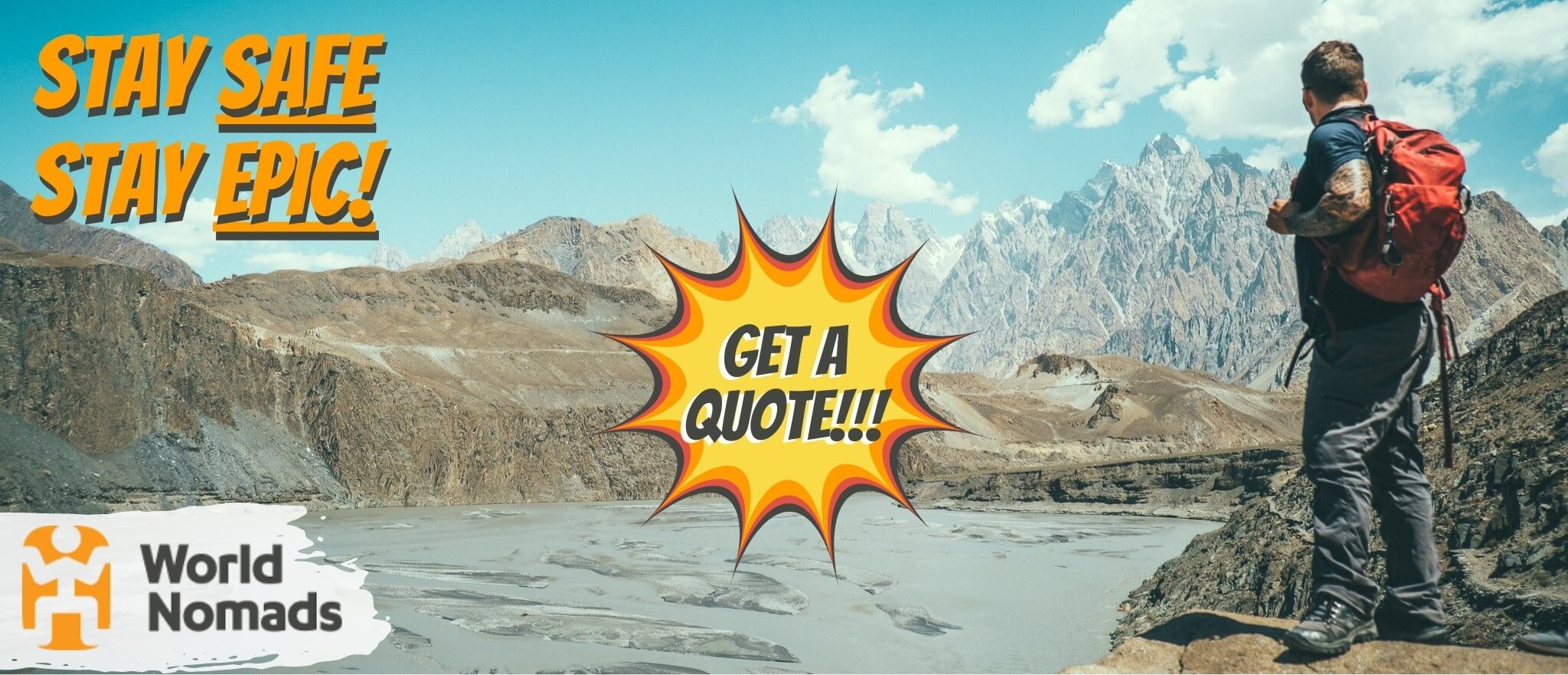 World Nomads' mission is to support and encourage travellers to explore their boundaries. They offer simple & flexible travel insurance, and safety advice to help you travel confidently.
They've been doing it since 2002 – protecting, connecting, and inspiring independent travellers just like you.
Get a quote below or read our in-depth review!
World Nomads provides travel insurance for travelers in over 100 countries. As an affiliate, we receive a fee when you get a quote from World Nomads using this link. We do not represent World Nomads. This is information only and not a recommendation to buy travel insurance.
Final Thoughts on a Great Weekend in Krakow
We hope this weekend guide has made your decision on what to see in Krakow, Poland a little easier. This stunning city is the cradle of Polish culture, possessing the most natural and alluring beauty that draws in countless visitors from all over the world!
Whether you're spending a quick 36 hours in Krakow, or more, you'll discover right away why this city is considered a true jewel of Europe!
From its windy cobblestone streets, to its gorgeous medieval buildings, to its wonderful culinary creations, this is a city you'll want to keep coming back to! All that's left to do now is pick a date, book a place, and enjoy your weekend in Poland's most charming city!
---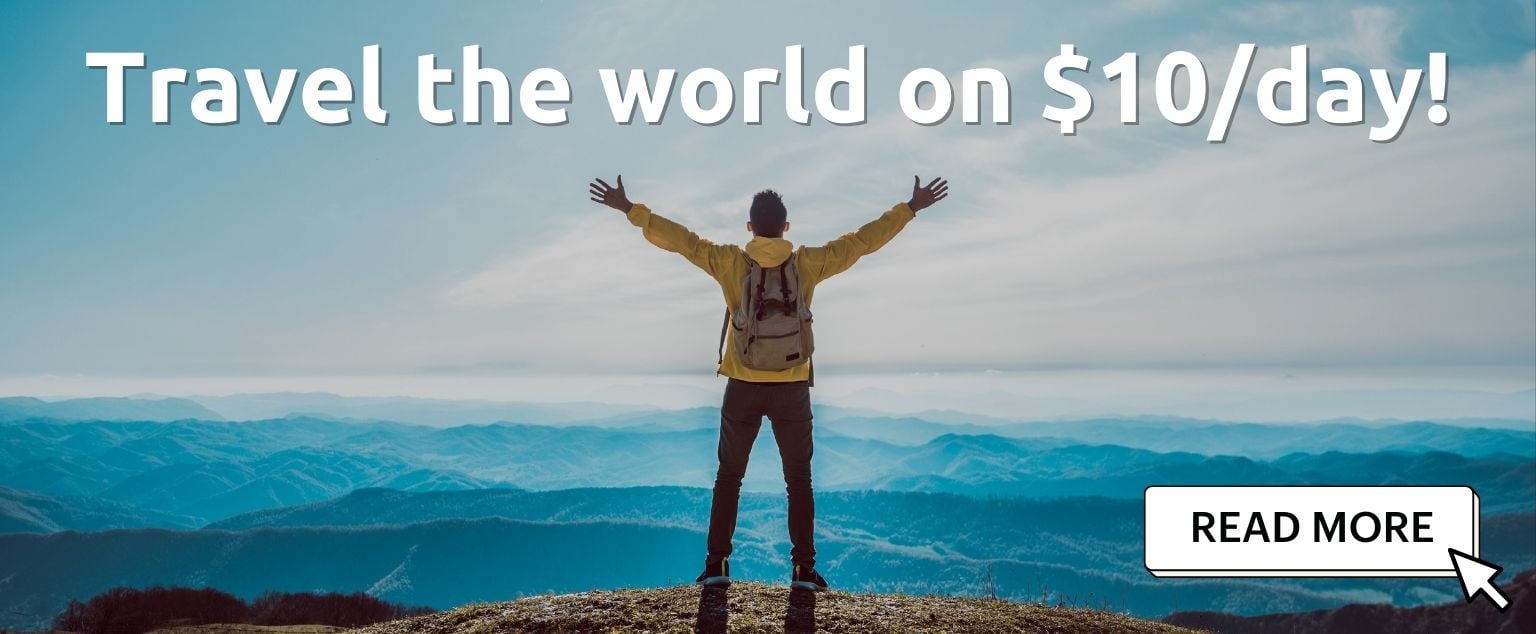 And for transparency's sake, please know that some of the links in our content are affiliate links. That means that if you book your accommodation, buy your gear, or sort your insurance through our link, we earn a small commission (at no extra cost to you). That said, we only link to the gear we trust and never recommend services we don't believe are up to scratch. Again, thank you!