The East African nation of Kenya is a dream travel destination for many. Boasting pristine Indian Ocean coastline, grassy savannah, azure lakelands, the dramatic Great Rift Valley and mountain highlands, the landscapes of Kenya are untouched and glorious.
Then, of course, there is the wildlife. Kenya is a safari paradise and offers visitors a chance to catch a glimpse of lions, leopards, African elephants, and giraffes in the wild. Top it with rich and varied native cultures, and Kenya is one of the world's most exciting places on earth guaranteed to make the memories of a lifetime.
But Kenya is also an amazing country to enjoy an altogether different kind of experience – volunteering. Yep, volunteering in Kenya is increasingly popular amongst those wanting to give something back, whilst having a bit of an adventure along the way.
This post is our epic insider guide all about how to volunteer in Kenya.

Do You Want to Travel FOREVER??
Pop your email in below to get a FREE copy of 'How to Travel the World on $10 a Day!'.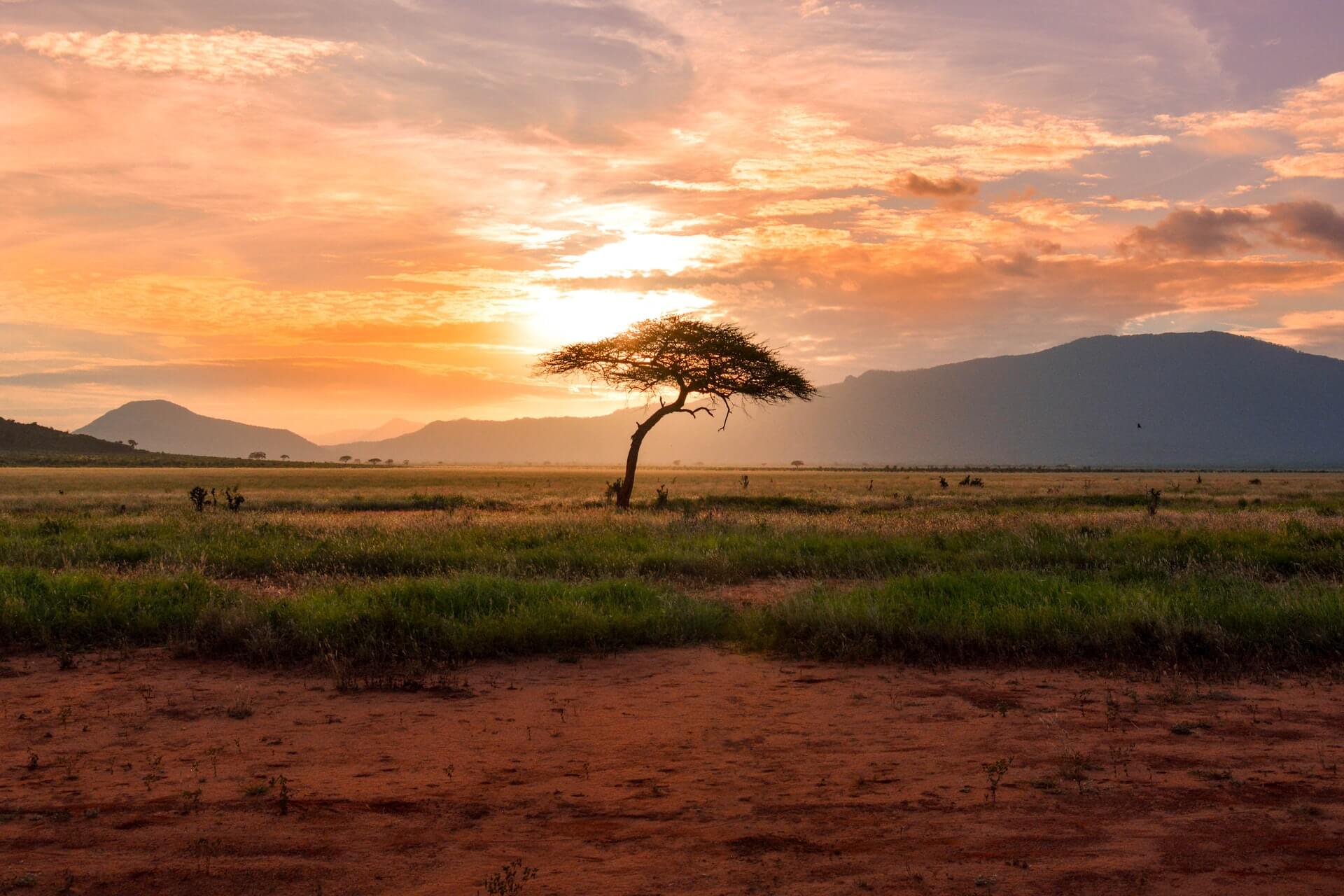 Volunteering in Kenya – All You Need To Know
Volunteering abroad can change your life. In this post, we are going to give you the lowdown on how to volunteer in Kenya. We're going to take a look at some hand-picked volunteering projects to consider as well as provide all the practical and administrative details.
We are also going to provide a bit of a "How To" guide for those who do not want to volunteer through a professional organisation and would prefer to find volunteer opportunities on their own.
If you just want to get right down to business and start searching for volunteer projects, then sign up with our go-to volunteer platform Worldpackers – they match travellers with projects all over the world including in Kenya.
But what is volunteering actually like? To find out, check out our post about Broke Backpacker writer Ralph's experience of volunteering with Worldpackers in Vietnam.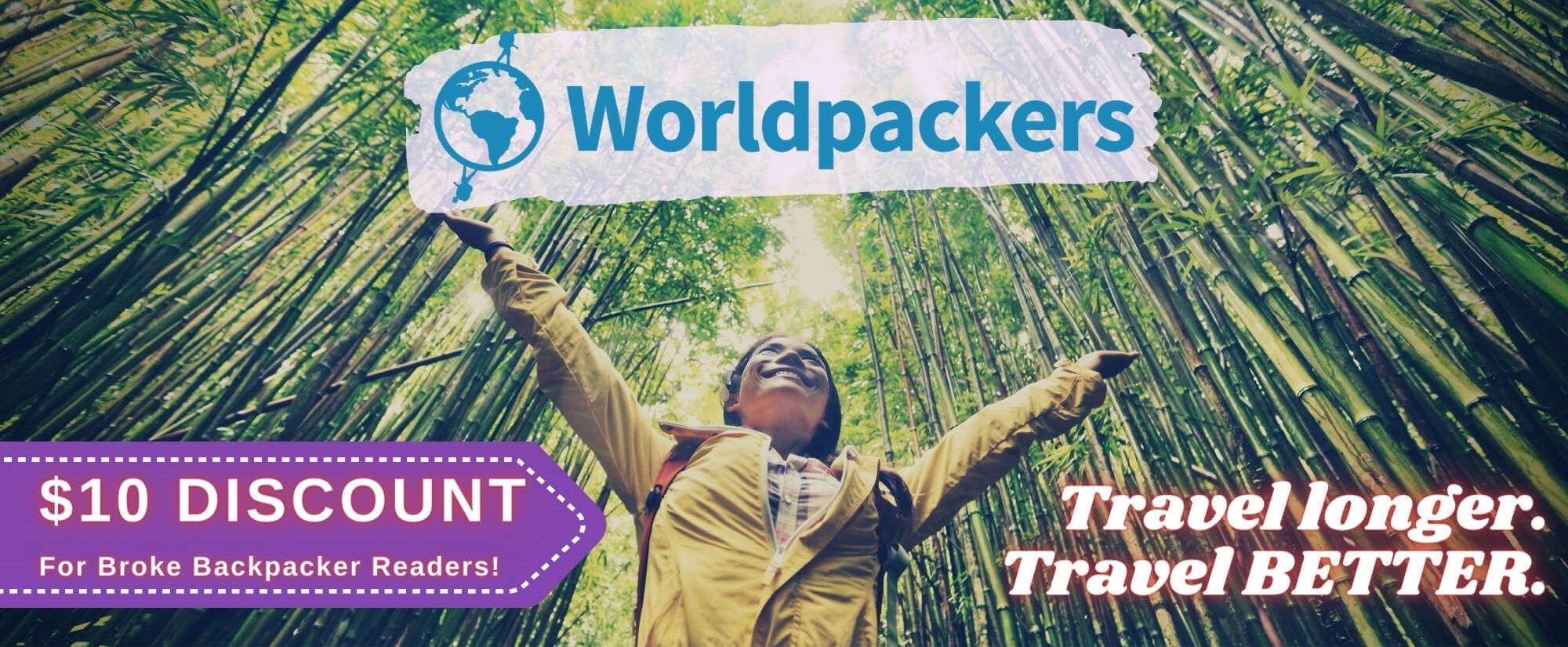 Worldpackers: connecting travellers with meaningful travel experiences.
Visa For Kenya
Most volunteers simply enter Kenya on a tourist e-visa. Tourist visas for Kenya are now issued exclusively online and must be arranged ahead of your arrival. The e-visa fee and requirements may vary depending on your nationality.
Strictly speaking, if you are planning to volunteer in Kenya, then you need to obtain a volunteer permit. These can be obtained once you arrive in the country and cost $145 USD. Your volunteer project or organisation will be able to help you with this. However, we have heard anecdotal evidence of some volunteers circumventing this requirement entirely.
Vaccinations For Kenya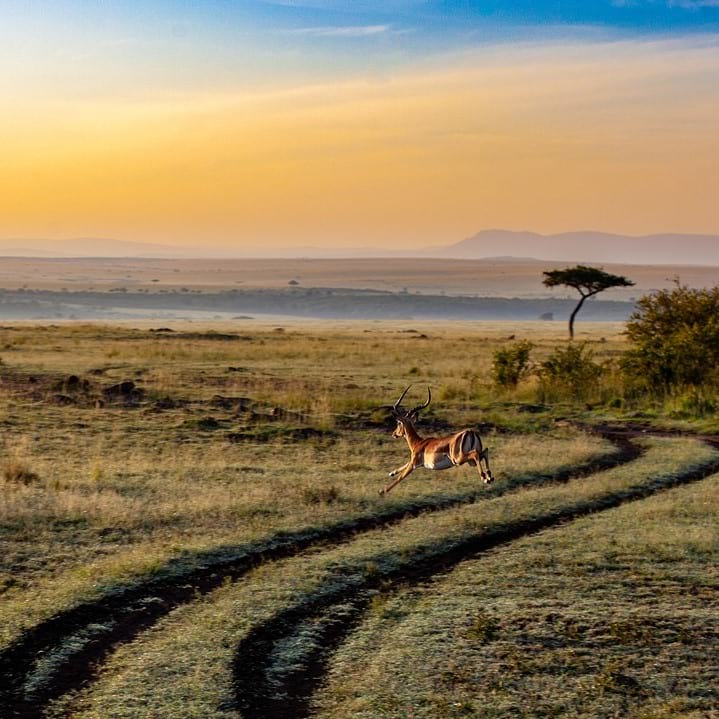 There are currently no mandatory vaccinations required to travel to Kenya. However, we highly recommend consulting your Doctor or a Travel Clinic 8 weeks before your trip as they will almost certainly recommend a raft of vaccinations.
The volunteer project or organiser may have their own vaccine requirements and you should be notified of these in good time. This may well depend on the nature of the work you intend to do.
For example, if you plan to work with animals then the project may either recommend or insist you get a rabies shot before coming out – if they don't, then take this oversight as something of a red flag about the projects risk management capabilities!
Kenya at a Glance
Official Language – English/Swahili
Currency – Kenyan Shilling | 1 USD = 108 KES (July, 2021)
Capital – Nairobi
Packing For Kenya
Packing for a spell of volunteering is not exactly the same as packing for a regular old vacation. For example, you probably won't need to bring too many fancy, dressed-up clothes and we'd also recommend not dressing like a "backpacker" too often.
Try to pack a mixture of clothes so you are covered for most eventualities. Pack travelling clothes that are suitable for the work you will be doing, and also pay attention to any cultural sensitivity issues; for example, when working as a volunteer teacher in Colombia, I had to wear long sleeves in order to cover up my tattoos.
One item I will recommend for pretty much any volunteering role in Kenya is a mosquito-repellant, breathable, safari-style shirt.
Given that most volunteering happens in offbeat destinations, having some adventure-friendly gear that suits any travel packing list will not go astray when volunteering in Kenya or anywhere else.
One item I highly recommend bringing with you to Kenya is a water bottle with a built-in filter. Water-related illness is all too common in Kenya especially out in the villages. Don't take any chances with your health: pick up a Grayl Geopress Filtered Water Bottle.
Ethical Volunteering – How to Do it RIGHT
Over the last decade or so, a number of criticisms have risen marring "voluntourism" (the act of travelling by way of volunteering) with something of a mixed reputation. While there is validity in many of these claims, we at The Broke Backpacker adamantly believe that it is still very much worth volunteering abroad.
The truth of volunteering is that the overwhelming majority of projects are genuine and very well-intended.
Ultimately, hard work breeds good spirit. Volunteering serves to break down cultural barriers between people. It brings people from all over the world and all walks of life together and creates open conversation between them.
And, most of all, hard work done by a hard-working volunteer does help projects and local communities. Without volunteers, a lot of this goodness would slow to a standstill. In these strangest of times, the world NEEDS volunteers – now more than ever.
What is true, however, is that we as travellers NEED to be aware of our impact on this world – both as tourists and as volunteers. We need to be responsible travellers.
One of the simplest ways to volunteer abroad ethically is to use a reputable organisation. This is why we always recommend Worldpackers, Workaway, and other such platforms. They serve as a middle-man filtering out both the dishonest projects and volunteers.
That said, there are a few other easy do's and don'ts that you can follow to minimise harm and maximise awesomeness you do through your volunteering efforts!
The Do's and Don'ts of Volunteering Abroad
Do choose a reputable volunteer project or organisation.
Do be honest with yourself about what you can offer and how much work you are prepared to put in.
Do work your hardest. You're there to give – not for a holiday. And ultimately, what you receive from the experience will be proportionate to how much effort you put in.
Do be extra vigilant to discrepancies and moral conundrums when volunteering with children or animals. This is where most criticisms of voluntourism have stemmed from in the past
Don't promise more output than you can or will be able to deliver.
Don't do anything you are not comfortable with. If you feel the project is being unreasonable or asking too much, then be prepared to say no and/or walk away.
Don't treat local people like museum pieces. They do not exist purely to provide you with photo ops.
Don't be respectful of the project's needs and of the local community. For example, if you are working in a culturally conservative area, then maybe leave the swim suit tucked away in your backpack.
Costs of Volunteering in Kenya
Pretty much nothing in life comes for free and volunteering in Kenya is going to cost you something.
Most volunteer projects and organisations require some kind of fee from each volunteer who participates. Fees vary depending on the project and are usually charged per person, per week. I know that some of you may have objections about being asked to pay to volunteer, and you may even feel that it is akin to paying your employer to let you work for them!
However, the fee you pay will go towards the running of the project. Remember that the vast majority of volunteer programs operate in the developing world and receive no government funding. As such, money raised from volunteers goes towards providing food, and shelter as well as the project's administrative costs.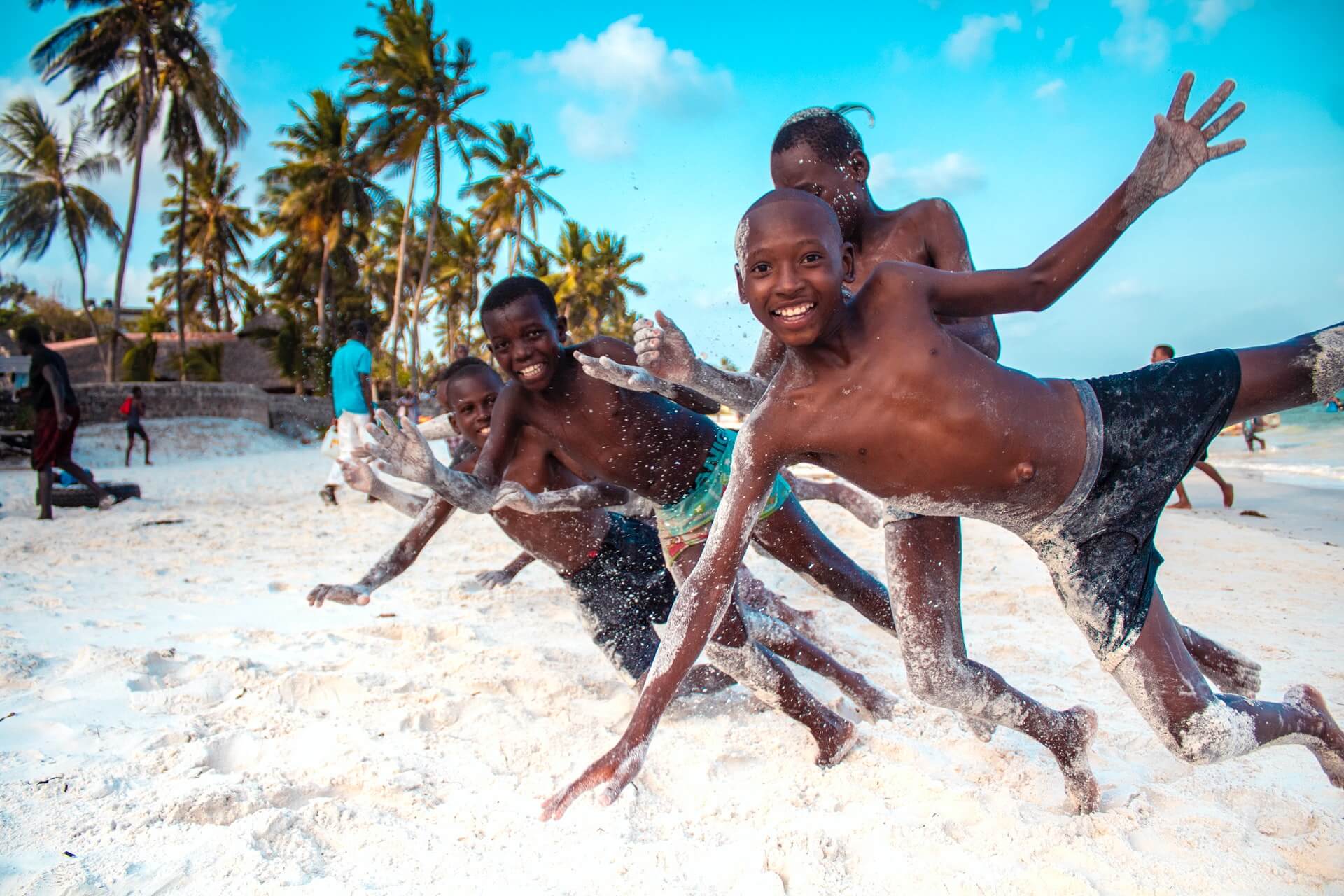 Your fee should include all of your accommodation, meals, and transport costs whilst you are working at/on the project; this normally includes airport collection and drop-off. Note that your fee will not include flights to Kenya, visas, or vaccinations.
Most projects will leave you plenty of free time for exploring and relaxing. Obviously, you will need to pay for any "out of hours" activities yourself.
Choosing a Volunteering Project in Kenya – What Can You Offer?
When choosing which Kenyan volunteer project to join, you need to work out what you want to do, what skills you can offer, and how much time you wish to commit.
For example, projects working with baby lions sound absolutely amazing BUT do you actually have anything to bring to the table? Unless you are a qualified veterinarian, then perhaps not. Likewise, if you join a project digging water wells, then you need to be physically fit enough to spend 4 hours a day digging big, deep holes in the hot sun!
One universally popular option for volunteers is teaching English as typically, the only requirement needed is a grasp of the English language. However, do remember that just because you speak English, that doesn't mean you will be particularly good at teaching it.
Getting a TEFL qualification will certainly help as it provides invaluable insights into lesson planning. Also, bear in mind that it takes time to build a rapport with a classroom so this is not something we recommended doing for any less than one month.
Save $$$ • Save the Planet • Save Your Stomach!
Drink water from ANYWHERE. The Grayl Geopress is the worlds leading filtered water bottle protecting you from all manner of waterborne nasties.
Single-use plastic bottles are a MASSIVE threat to marine life. Be a part of the solution and travel with a filter water bottle. Save money and the environment!
We've tested the Geopress rigorously from the icy heights of Pakistan to the tropical jungles of Bali, and can confirm: it's the best water bottle you'll ever buy!
View on REI
Read the Review
Top Volunteer Programs in Kenya
There are countless volunteering opportunities in Kenya. Whether you are looking to volunteer in one of Kenya's National Parks with animals or volunteer in Kenya with children, there is a program in Kenya with your name on it.
While Worldpackers is our go-to volunteering organisation, there are actually heaps of incredible work exchange platforms like Workaway and many more that can get you networked all over the world!
To get you started, we have selected 10 Kenyan Volunteer projects to have a look at.
Please bear in mind that we have not tried these projects ourselves, and we do not have a person on the ground in Kenya. Also, the situation with volunteer projects tends to change fast so these opportunities may not be available at the time you are reading this.
Paint Africa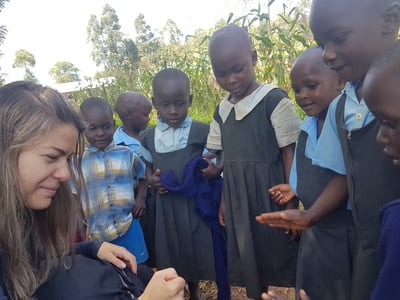 Minimum Commitment – 1 week
Opportunities – Arts/Painting Decorating/Gardening/Handyman
Paint Africa offers volunteers the opportunity to help build a school and medical centre in Nairobi. The heavy lifting is being handled by local professional builders and the volunteer opportunity is for energetic contributors who can help with painting, decorating, odd jobs, and bits of gardening.
If you have any experience in any of the above, then this may be the opportunity for you! Undertaking physical work in Nairobi's heat can be exhausting but fortunately, you are only required to work about 3 hours per day )leaving you plenty of time to relax and enjoy Kenya!).
Kenya School Adventure
Minimum Commitment – 4 weeks
Opportunities – Tour Guide
Ever fancied as a tour guide in a National Park? Well here is your chance!
Kenya School Adventure is looking for a volunteer guide to show children around the gorgeous wilderness. You may even get the chance to see a rhino!
Simple Photography in Kiambu
Minimum Commitment – 1 week
Opportunities – Teaching Spanish/Child Care/Social Work
Calling all travel photographers! This volunteer role in Kiambu is to help the community build up its photographic presence for use in online and promotional materials.
If you love taking pictures, then this is the opportunity of a lifetime. The locals are colourful and lively and the scenery absolutely breathtaking.
Help With SEO & Website
Location – Mfangano Island
Minimum Commitment – 2 – 4 weeks
Opportunities – Web Developer/SEO Consultant
This project in Lake Victoria's Mfangani Island is looking for a web designer and SEO manager to help them build and maintain their online presence. Obviously, this is a skilled role and real experience working as a web designer is needed.
Farm & Permaculture Assistance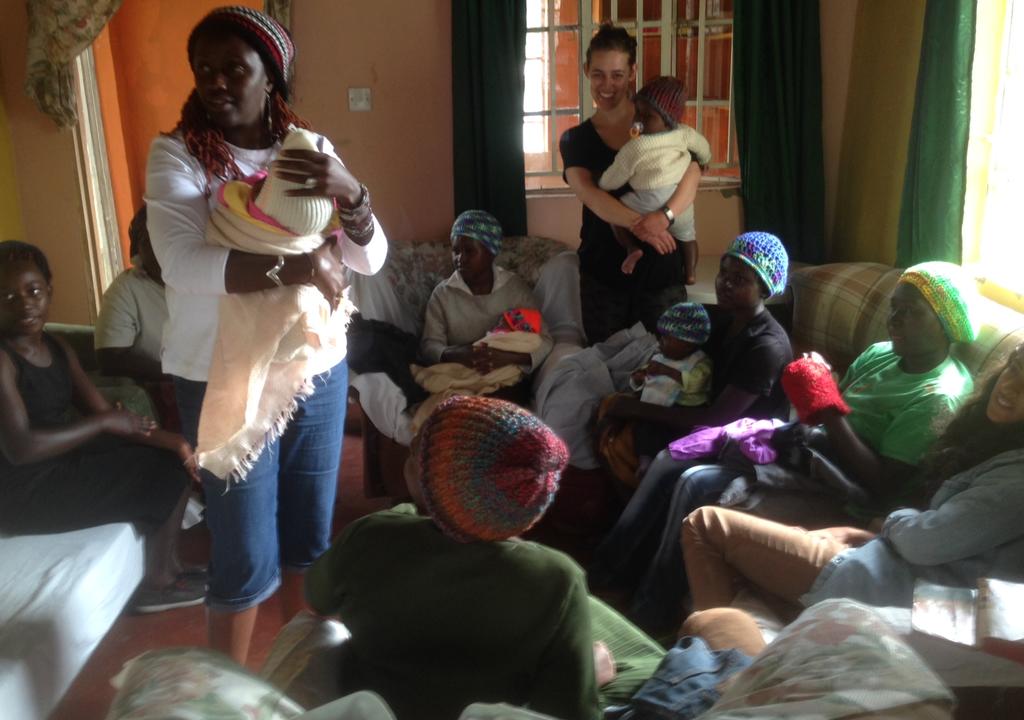 Minimum Commitment – 4 weeks
Opportunities – Animal Care/Social Work/Farming/Gardening
Whether you have some agriculture experience to share or just fancy labouring, there is plenty of work that needs doing at this project in Naivasha.
The farm was actually designed by a previous volunteer and now they need more people power to ensure its delivery and completion.
Soccer Trainer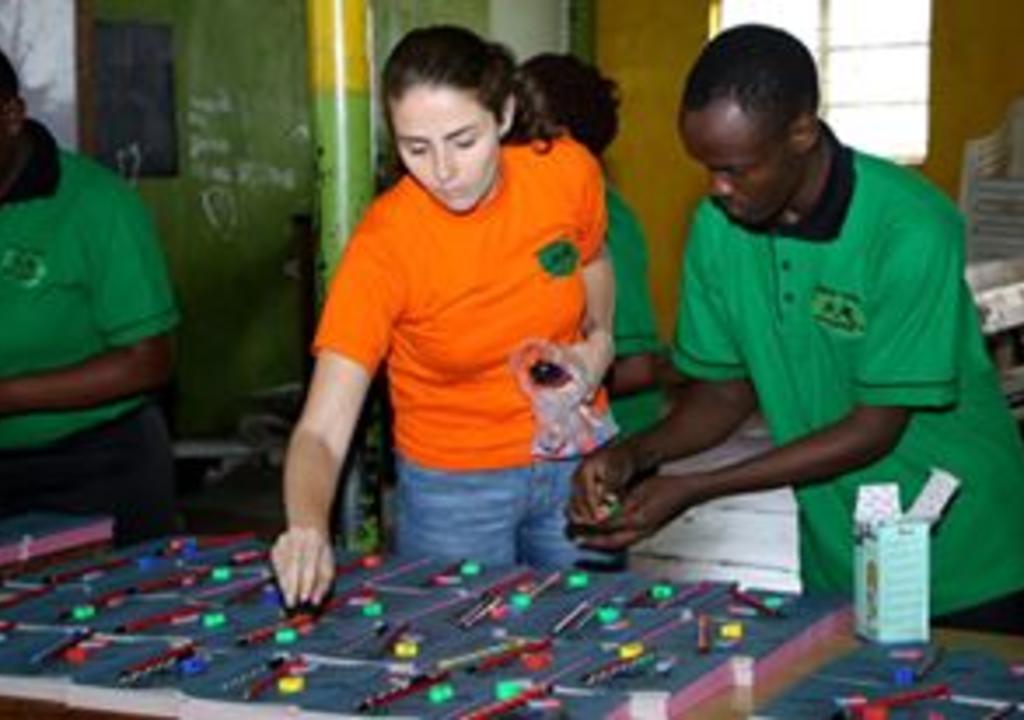 Minimum Commitment – 2- 4 weeks
Opportunities – Sports Coaching
The position involves coaching the local football team as well as some other life skills. Be warned, some of these local kids are great young players and may end up teaching you a thing or two!
Social Media Consultant
Location – Rusinga Island
Minimum Commitment – 1 week
Opportunities – Content Writing/Photography/Social Media
If digging wells ain't your thing, then why not volunteer as a Social Media Consultant!
Duties vary from content editing and writing to social media management. This could be an excellent opportunity for anybody looking to establish themselves with a career in this competitive niche and need something to go on their fledgling CV.
Organic Youth Farm
Location – Homa Bay County
Minimum Commitment – 1 month
This remarkable project Kawiya Green Farmers seeks to instruct young people in the arts of organic farming and permaculture. The project is seeking volunteers for a wide array of roles ranging from agriculture, maintenance, animal care, helping around the house, art projects, and IT help!
Tree Planting Initiative
Minimum Commitment – 1 week
We all know that trees are awesome, they look pretty, offer free housing to birds and produce oxygen which us humans are quite partial to. This project in Laikipia aims to plant 1000 trees over 10 acres. The volunteer roles involve some tree planting, helping around the house, language practice and bits of DIY.
Community Based Tourism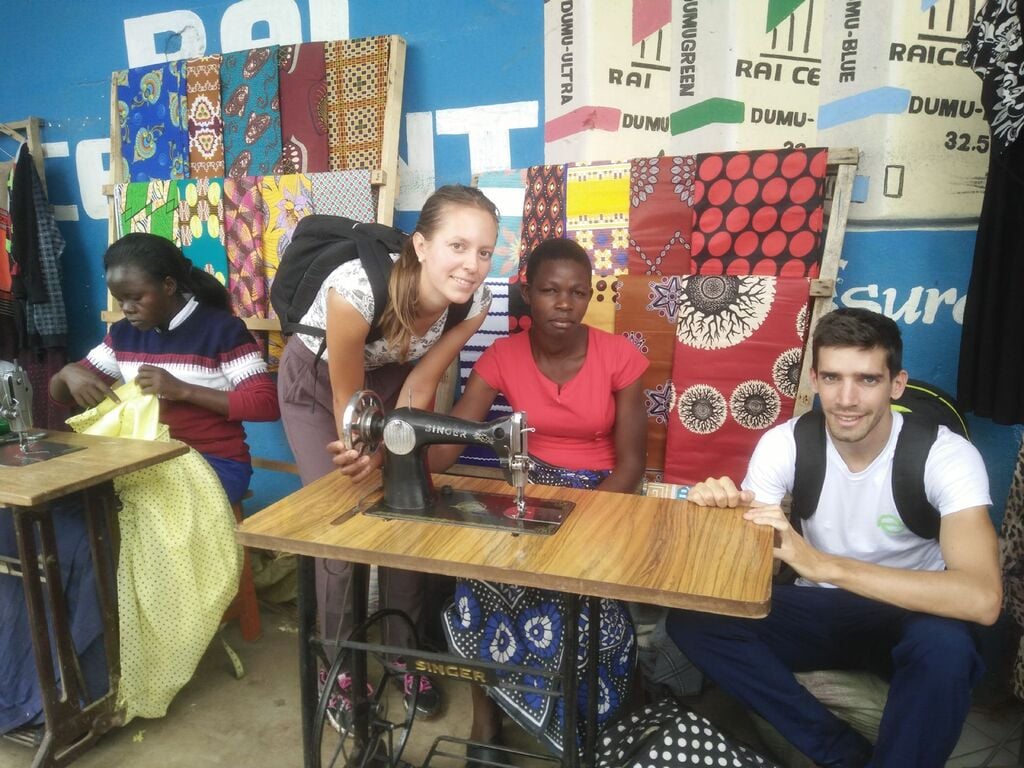 Hours Per Week – Optional
Days off Per Week – Optional
Minimum Commitment – 1 week
This project initiative is based on Nam Lolwe, the traditional name of Lake Victoria in Kenya. There are gigs here for volunteers in a whole number of sectors ranging from forestry, teaching and even massage!
There are plenty of leisure timer opportunities for hiking, boating, fishing, bird-watching, sun-set watching, mountaineering, picnicking. When you get a whole da off, you can visit the nearby Ruma National Park and check out the wildlife.
Is This the Best Backpack EVER???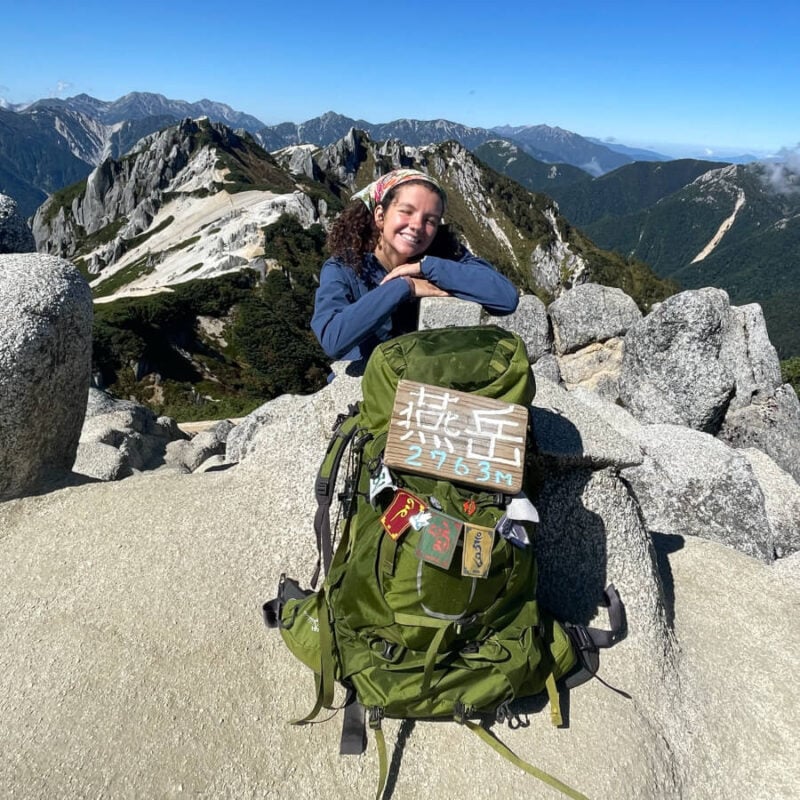 DIY Volunteering in Kenya
Volunteering through an organisation (or voluntourism) is by far the most common way to do it. It means that all of your accommodation, transport, and food is taken care of and you are more or less assured that the project you are working on is a reputable one.
However, if you are determined not to volunteer through an organisation (I know those fees really jar with some of you) then there are other ways to do it and you can find volunteer projects on your own.
Firstly, you can sometimes find projects on platforms like HelpX where you connect directly with a host – although we have heard of some sorry tales of volunteers being shamelessly exploited. Still, it is worth having a look at volunteer platforms and seeing if anything feels right – just trust your gut!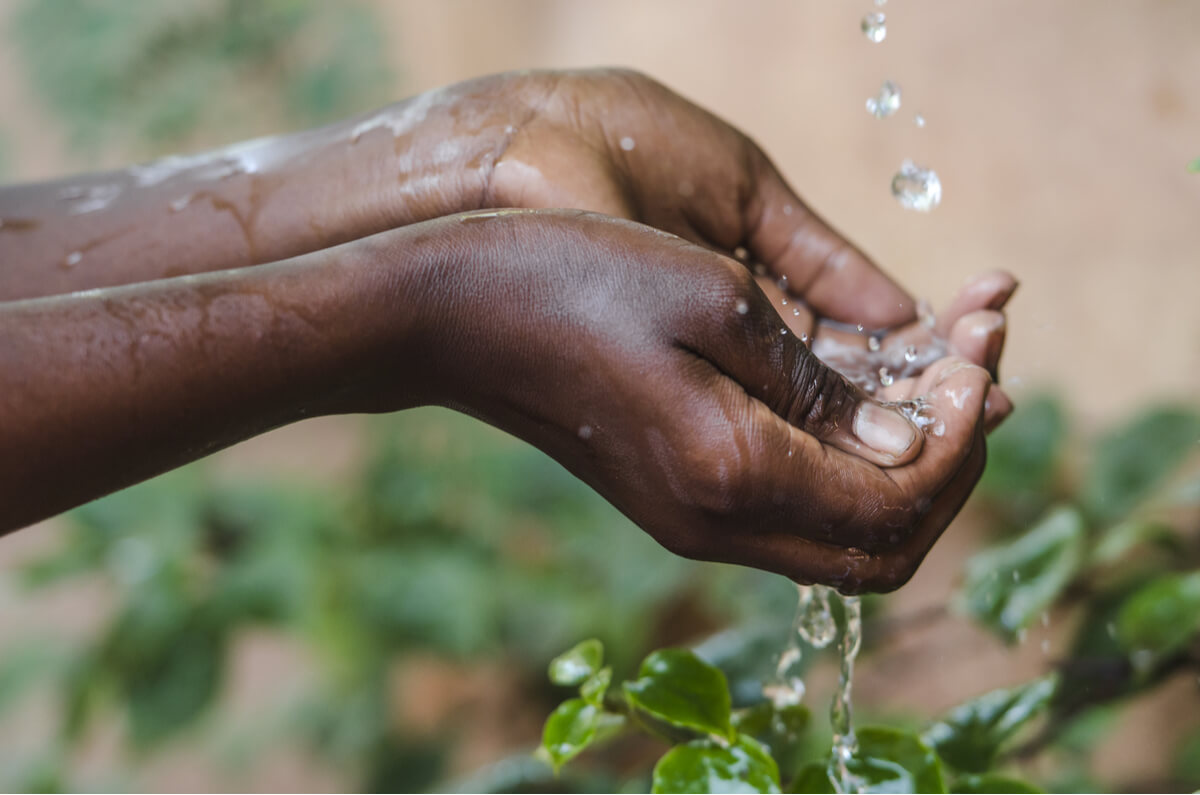 If you want to directly find a project yourself, then Google is a good place to start. However bear in mind that many projects don't have active websites and if they do, it may not be in English.
A solid option is to join Facebook groups and Reddit boards to see what you can find. If you connect with travellers or volunteers who know a country or region, they may be able to point you in the right direction. Once you identify a project, then simply reach out to them by dropping an email.
Other than that, network like a traveller! Talk to old travel buddies, strike up conversations with locals, and just generally look like a good-hearted soul that people want around. You'll find somewhere to get your hands dirty in no time.
Arranging a volunteer project directly may mean you have to arrange your own accommodation etc. Fortunately, we have set out some accommodation options to get you started below.
Where To Stay in Kenya
Most volunteer projects in Kenya will provide your accommodation throughout the placement. However, sometimes you may find yourself with a few days spare before your placement begins or after your placement ends.
In these cases, you will need to sort your accommodation yourself. Accommodation in Kenya is very varied ranging from rough and ready motels to 5-star luxury hotels. The capital Nairobi and other major cities now have a thriving Airbnb scene, but options in the smaller towns, rural areas and the islands tend to be a bit more limited.
As somewhere that prides itself on its environmental efforts, you could even consider staying in an eco-lodge in Kenya to contribute to its overall sustainability efforts.
Nairobi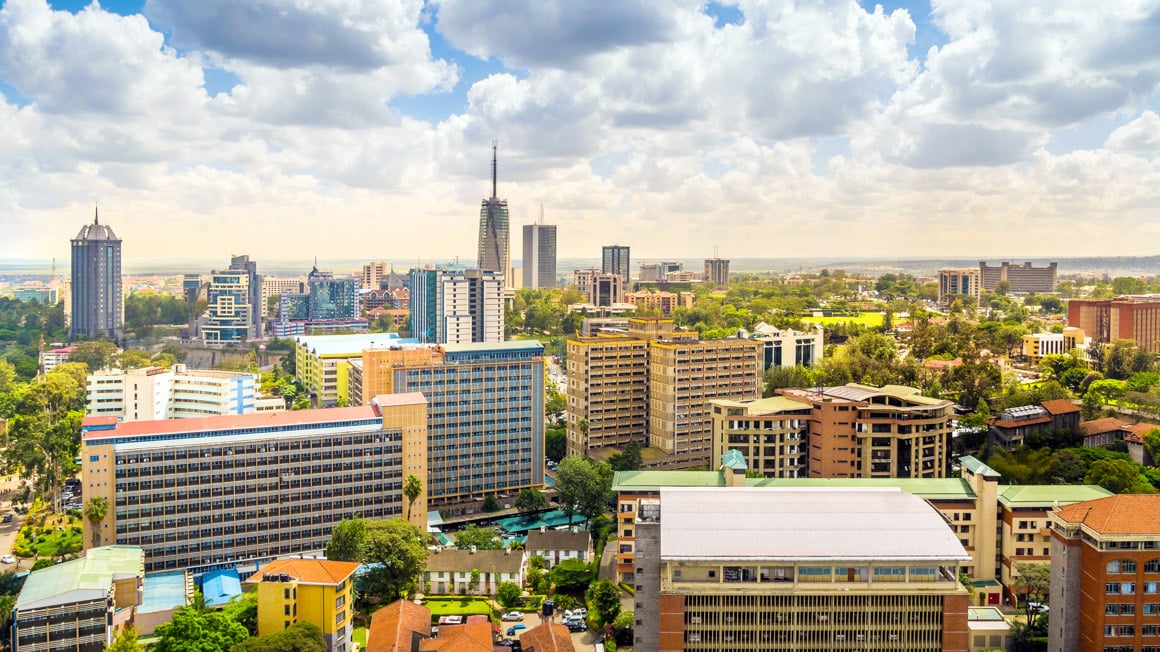 The overwhelming likelihood is that your Kenyan volunteering adventure will start and finish in Nairobi as this is the nations central transport hub. Nairobi is a vibrant and bustling city and well worth checking out and exploring for a few days.
Our recommendation is to seek out a nice, private Airbnb or hotel room so you can decompress before and after your placement.
Mombasa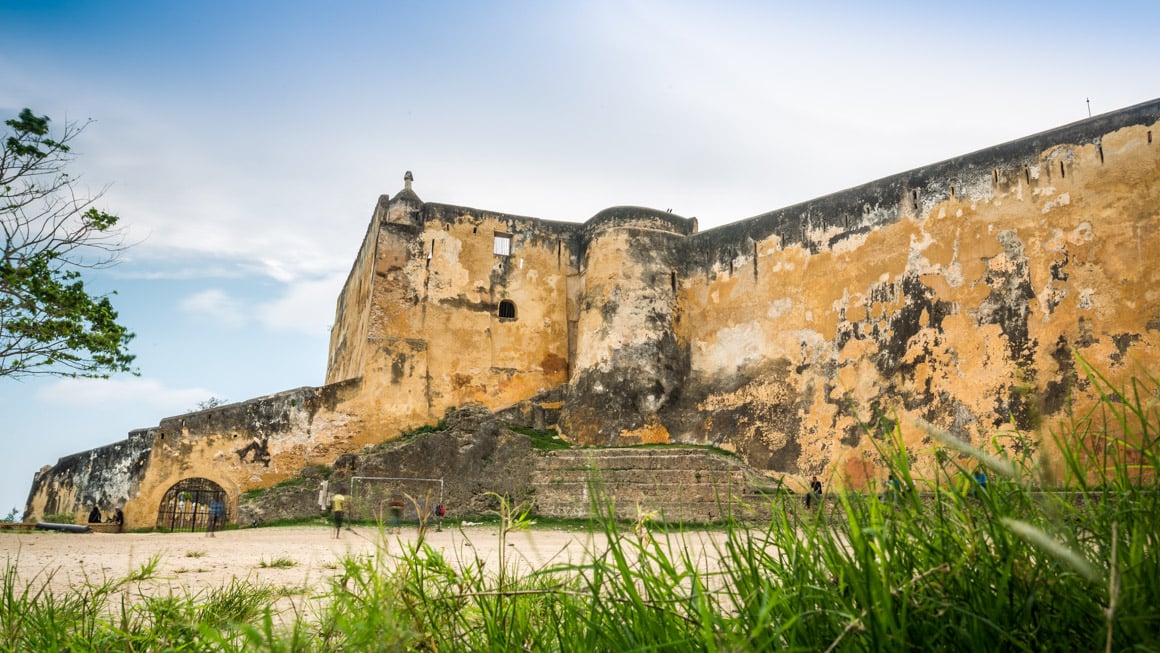 Mombasa is the main hub of Kenya's Indian Ocean coast, and it's both rich in history and culture. The Old Town area dates way back to the days of the slave trade and resembles a European city as much as an African one.
If you are lucky enough to find a placement in Mombassa, be sure to make the most of this awesome city.
Naivasha
Lake Naivasha is one of Kenya's real highlights of the Great Rift Valley. There are quite a few volunteer gigs on in both the city itself and out in the national parks.
The accommodation options in and around Naivasha are all pretty solid so you should find something for your needs. If your project is situated a fair way out of the city, then you need to bear in mind that public transport is lackadaisical.
Final Thoughts
From visa's to packing to projects, this Kenya volunteering guide should have answered any questions you may have. If it didn't, then let us know in the comments.
Either way, whatever project you choose, just do your best and remember to enjoy yourself. Because the fees for volunteering in Kenya? Maybe a few bucks a day.
But the feeling of doing something amazing for the world and helping people who need it most…?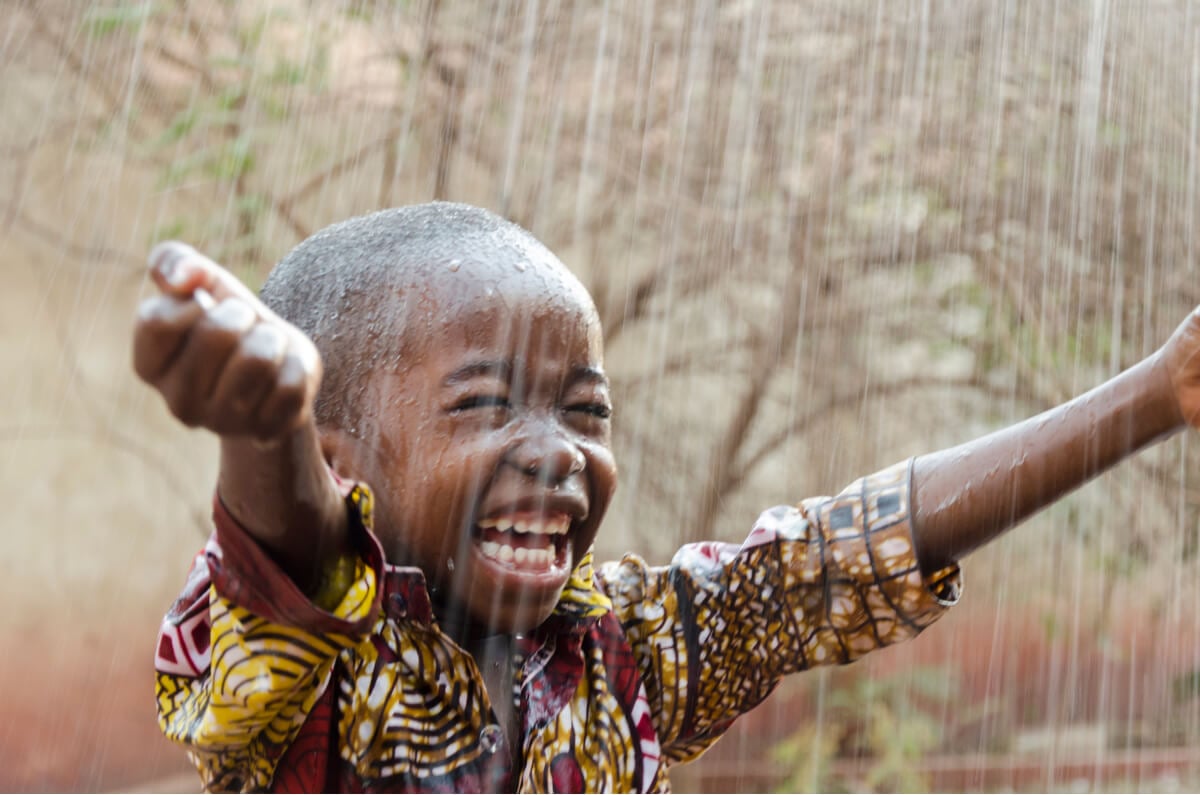 But don't forget to sort your travel insurance before you leave!
Month to month payments, no lock-in contracts, and no itineraries required: that's the exact kind of insurance digital nomads and long-term traveller types need. Cover yo' pretty little self while you live the DREAM!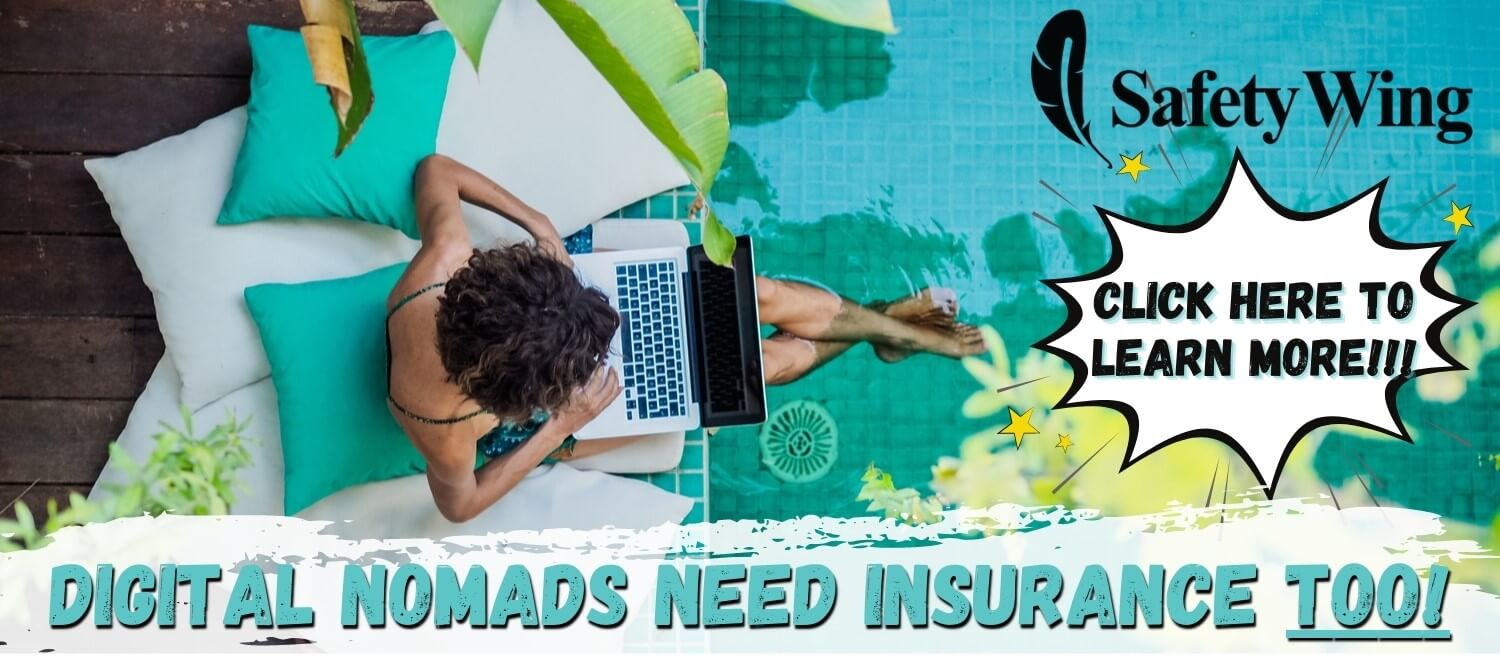 SafetyWing is cheap, easy, and admin-free: just sign up lickety-split so you can get back to work! Click the button below to learn more about SafetyWing's setup or read our insider review for the full tasty scoop.
---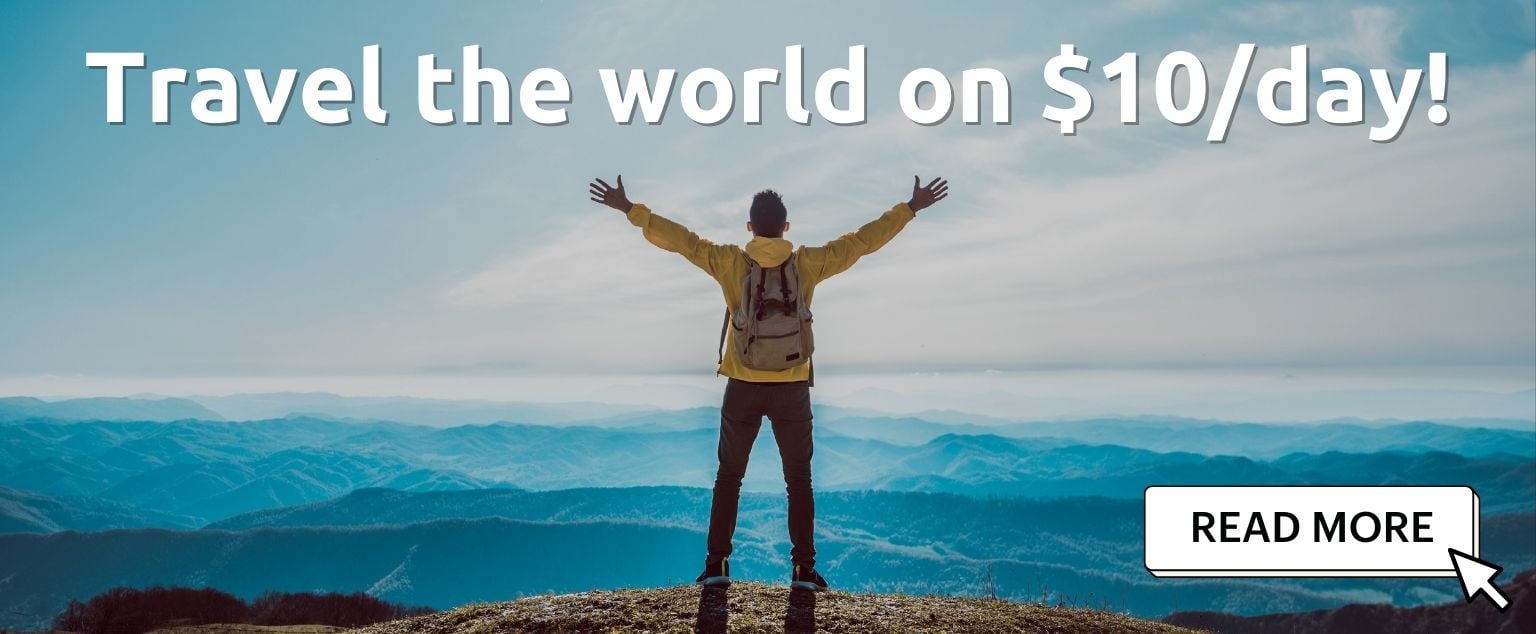 And for transparency's sake, please know that some of the links in our content are affiliate links. That means that if you book your accommodation, buy your gear, or sort your insurance through our link, we earn a small commission (at no extra cost to you). That said, we only link to the gear we trust and never recommend services we don't believe are up to scratch. Again, thank you!