Si, si, si, you should go to Spain! Or should I say España? I'm sure this amazing and vibrant country needs no introduction, but let me give you one anyway.
Spain is the perfect blend of cosmopolitan cities, quaint villages, and stunning landscapes. There are beaches perfect for soaking up the Spanish sun, mountains for breathing in some fresh air, and most importantly, good food and wine to end the warm nights with.
Sounds magical, right? Unfortunately, Spain isn't immune to the issues and challenges that most countries face, and vulnerable ecosystems, unsustainable farming practices, and struggling communities are just some of the problems. While this can be super disheartening, there are plenty of organizations that aim to help with these issues and often enlist volunteers in their cause!
Yes, vacationing in Spain would be really cool, but did you ever consider volunteering in Spain? There is a load of fantastic opportunities there, and while it may seem like an out-of-the-box vacation, volunteering is a really rewarding experience.

Do You Want to Travel FOREVER??
Pop your email in below to get a FREE copy of 'How to Travel the World on $10 a Day!'.
Top 4 Volunteer Projects in Spain
Au Pair
> Support a host family with childcare
> Ibiza, Barcelona, Madrid and more
Content Creator for Sustainable Tourism Association
> Content Creator
> Las Palmas de Gran Canaria
Surf Marketing and Content Creation
> Web Design, Content Writing, Party Organization, and More!
> Lajares
Eco-Village Volunteer
> Farming, Gardening, Animal Care, Construction
> Andalucia
What You Need to Know About Volunteering in Spain
Spain is just bursting at the seams with incredible volunteering opportunities. You'll find marine conservation projects, the chance to help out in an eco-village, and the perfect opportunity to brush up on those hosting skills as a guest-house/hostel worker!
Something I feel I just have to stress to you though, this is real volunteering we're talking about here, and it's not a walk in the park. Yes, volunteering is tough, challenging, and downright hard sometimes. If you're someone who struggles with a good work ethic, a friendly attitude (even when you're having an awful day), and listening to authority figures, perhaps volunteering in Spain isn't for you, and a weekend in Barcelona or Madrid may be a better option. There's no shame, volunteering isn't for everyone!
If you're confident you're going to be a next-level volunteer, then you're definitely looking in the right place, and if you can bear with me, I can share all my insider tips with you!
A good place to start looking for some epic placements is our good old trusty Worldpackers, and if that doesn't give you what you're looking for, then Workaway is another great option. They are both easy to navigate, straightforward and frill-free, and best of all, are review-based, so you can be confident with where you end up going.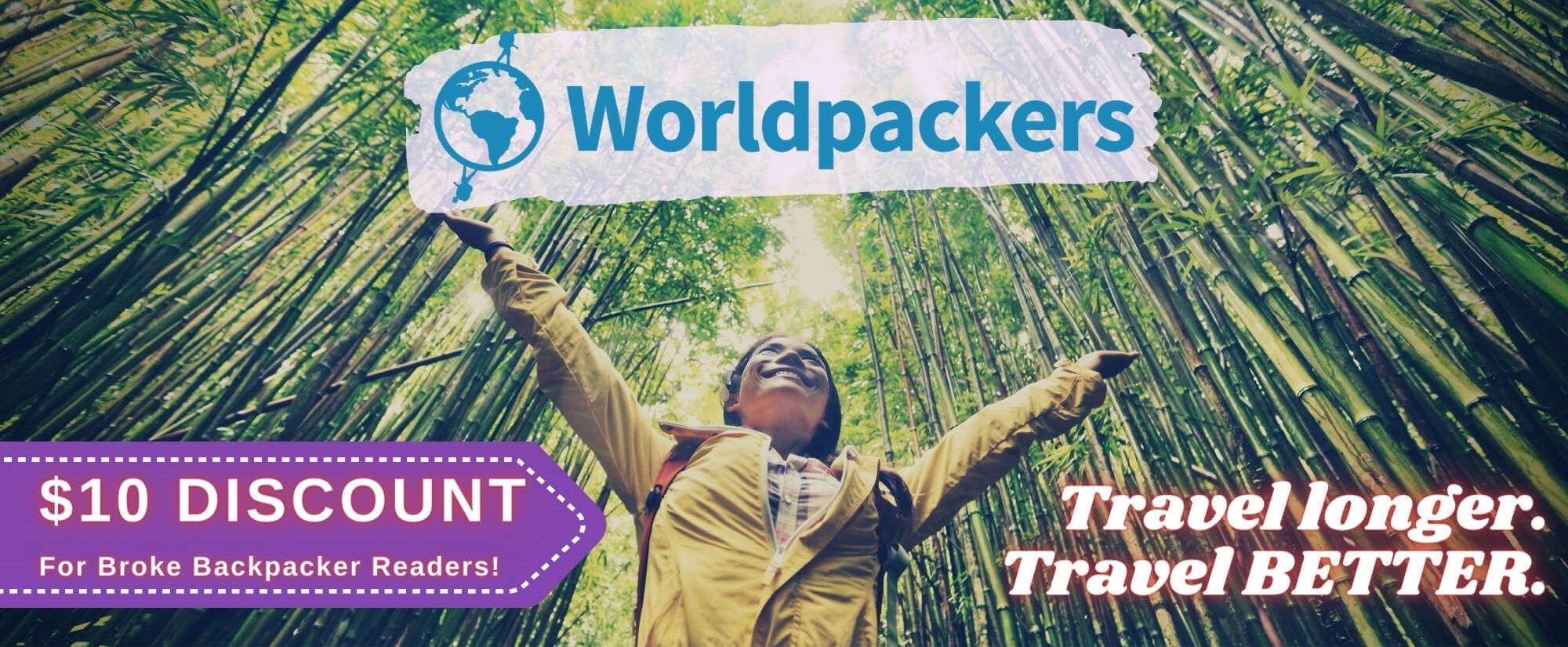 Worldpackers: connecting travellers with meaningful travel experiences.
Why Volunteer in Spain
It's time for me to give you the (not so hard) sell on why volunteering in Spain should be on the top of your to-do list:
Volunteering has got to be the best way to truly experience a country. You'll be living, breathing, and working in Spain, not to mention hanging out with a bunch of locals who'll give you a real insight into the Spanish way of life (I am ALL for lunchtime siestas).
Tapas. Tapas. Did I mention Tapas? Okay, okay Spain is so much more than those tasty little plates, but if you want the REAL Jamon Serrano, chorizo, and patatas bravas, then fear not as your local host or group leader will be happy to give you all the best tips of where to go. Organizations often give you meals, so you'll be chowing down like a local in no time.
Volunteers are an integral part of many organizations, without them (and hopefully you) they just couldn't sustain themselves and do their amazing work.
You will definitely be out of your comfort zone, and do you know when the most personal growth happens? When you're forced to navigate difficult and new situations.
Volunteering is super impressive not just to friends, family, and dates, but to employers too. Wanna boost your CV? Give volunteering a go!
Before You Volunteer in Spain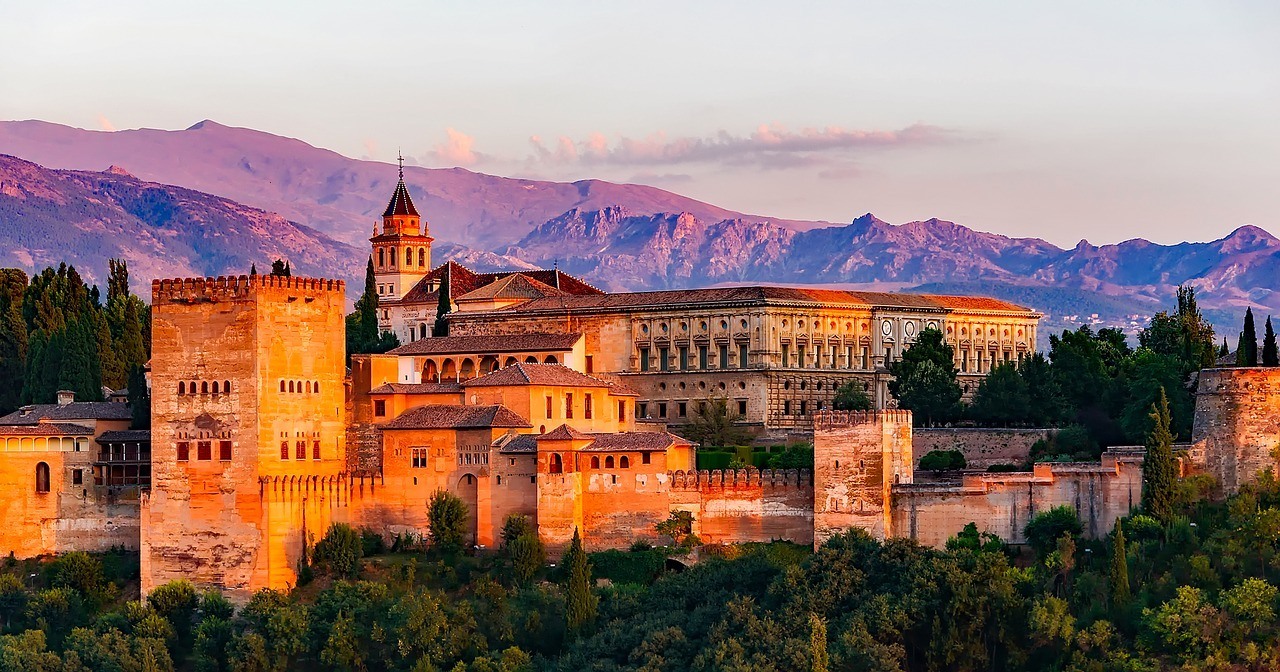 Yes, you're eager to start your Spanish volunteering adventure, but hold your horses, we've got to discuss some very important things first. Boring as it may seem, it is a very good idea to get any visas and vaccinations squared away so make sure your trip is as smooth as possible.
Visas
If you're from an EU country then volunteering in Spain will not require any visa. For those that are outside of the EU, many countries have a 90-day tourist visa available, and while this isn't strictly a volunteer visa, many people choose to use it for their volunteering experience. In addition to this, there are some exceptions, and many countries have their own agreements where their citizens can volunteer visa-free. It is best to check with your embassy to get more information.
If you want to volunteer for over three months but aren't exempt from visa restrictions, speak with your project leaders as they may be able to advise you on the appropriate visa and help you with forms and requirements.
All of this info of course applies to the distant memory of a COVID-19-free world, and the pandemic has very likely disrupted things.
Vaccinations
We really recommend you to pop in for a quick trip to visit your doctor or a travel clinic 6-8 weeks before your trip! While there are no mandatory vaccines to enter Spain, they will probably recommend you to get Hep A and B jabs on top of your normal vaccinations.
Another thing to consider is a COVID-19 vaccine. For travelers from some countries, like the US, a vaccine certificate is required to enter the country. If unsure, contact your organization for some extra insight on any requirements.
Spain at a Glance
Official Language – Spanish
Currency – Euro | 1 USD = 0.87 EUR (November, 2021)
Capital – Madrid
Costs of Volunteering in Spain
Time for the uncomfortable truth… you'll be hard-pressed to find a volunteering position in Spain that will be free. In fact, it may even COST you money. This may seem totally crazy to you! You are giving them free work after all, but most of these organizations, non-profits, and charities are sadly underfunded and rely on volunteers not only for manpower but for the money to run day-to-day operations, pay full-time staff, and cover other expenses like research.
Don't let this scare you away from volunteering though. Aside from a possibly life-changing experience, more often than not, the organization will provide you with accommodation, food, and even transportation to and from the work site while you're with them! What isn't included, however, are your flights, visas, airport transfers, and any spending money you might want to bring.
Speaking of spending money, we highly recommend that you arrive with a nice little pile of cash for those rainy days, extra trips you may want to take, and of course snacks – the bread and butter of any fun trip.
Choosing a Volunteer Project in Spain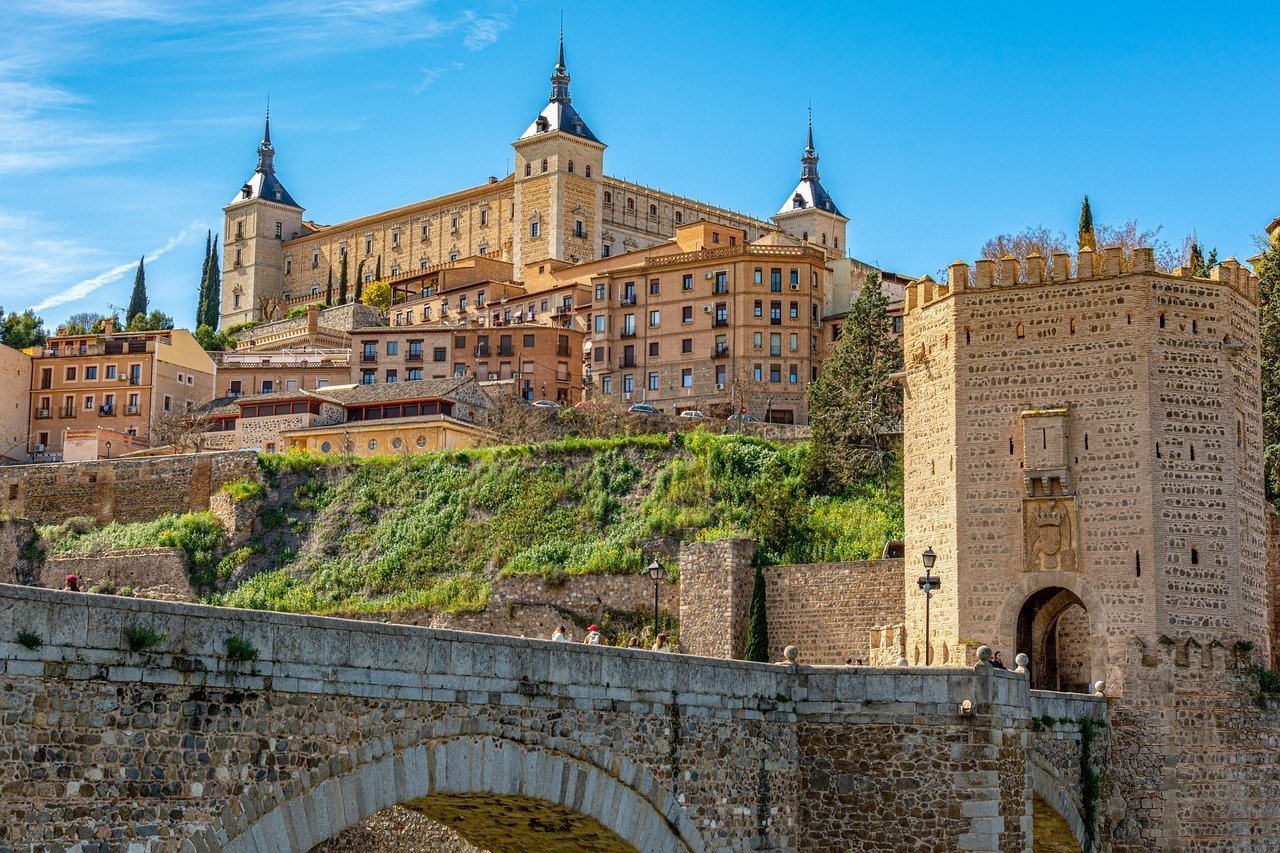 Now you should have a pretty good idea of why you should volunteer in Spain, any costs you might incur, and the importance of vaccinations and visas.
It's time to get to the part you've all been patiently waiting for… choosing your volunteering project! Make sure you don't rush into anything as you'll want to make sure it's a good fit and save yourself any regret later.
Here are the kinds of projects you will encounter in Spain:
Eco Projects – This is a broad umbrella I'm giving to organic farming, permaculture projects, and placements with a focus on sustainability. Duties may vary, but normally these are in beautiful rural locations and will require some hands-on work. You may find yourself doing repairs, maintenance, and building work, as well as farming and gardening. Sometimes projects need help with awareness and campaigning, and in that case, you may find yourself behind a computer!
Conservation – Conservation, particularly marine conservation, is a popular volunteering opportunity in Spain. These can sometimes border on volunteerism, but you'll get the chance for some hands on work cleaning up beaches, helping with research, and maybe even getting your diving license! If you're thinking of getting into a career in marine science (or not!), then this is a great option for you.
Guest House/Hostel Work – For all those sociable people out there who like meeting and entertaining new people, helping out in a guest house or hostel could be THE way to experience Spain. You'll normally be tasked with some cleaning duties (this includes cleaning toilets) and entertaining, checking in guests. This kind of placement is quite low-key, and a fantastic introduction to the world of volunteering.
Save $$$ • Save the Planet • Save Your Stomach!
Drink water from ANYWHERE. The Grayl Geopress is the worlds leading filtered water bottle protecting you from all manner of waterborne nasties.
Single-use plastic bottles are a MASSIVE threat to marine life. Be a part of the solution and travel with a filter water bottle. Save money and the environment!
We've tested the Geopress rigorously from the icy heights of Pakistan to the tropical jungles of Bali, and can confirm: it's the best water bottle you'll ever buy!
View on REI
Read the Review
Top Volunteer Projects in Spain
And now, I present to you our ultimate top picks for volunteering in Spain! Every one of these positions is incredible, and will give you a life-changing few weeks, months, or even a year! Without further ado:
Opportunity: Support a local host family with childcare
Location: Madrid, Barcelona, Ibiza and more
If you are the nurturing type who has a knack for understanding children, being an Au Pair is the perfect way to travel and get to know a fantastic family while you're at it.
This and so much more awaits you at this Global Work and Travel Volunteering Program in Spain. You'll feel just like a local during the week while you get to indulge on cheese and wine whilst meeting other travellers on the weekends.
The best thing though: you hardly have to plan anything. Global Work and Travel assists you in finding the perfect host family as well as a 24/7 support line. You'll get help with sorting visas, airport transfers and an online Au Pair course.
Did we mention that when you finish your placement, you have the option of extending your time as an Au Pair in the Netherlands? This deal just keeps getting sweeter!The minimum time for Au Pairing on this project is 3 months. Don't forget your hiking boots!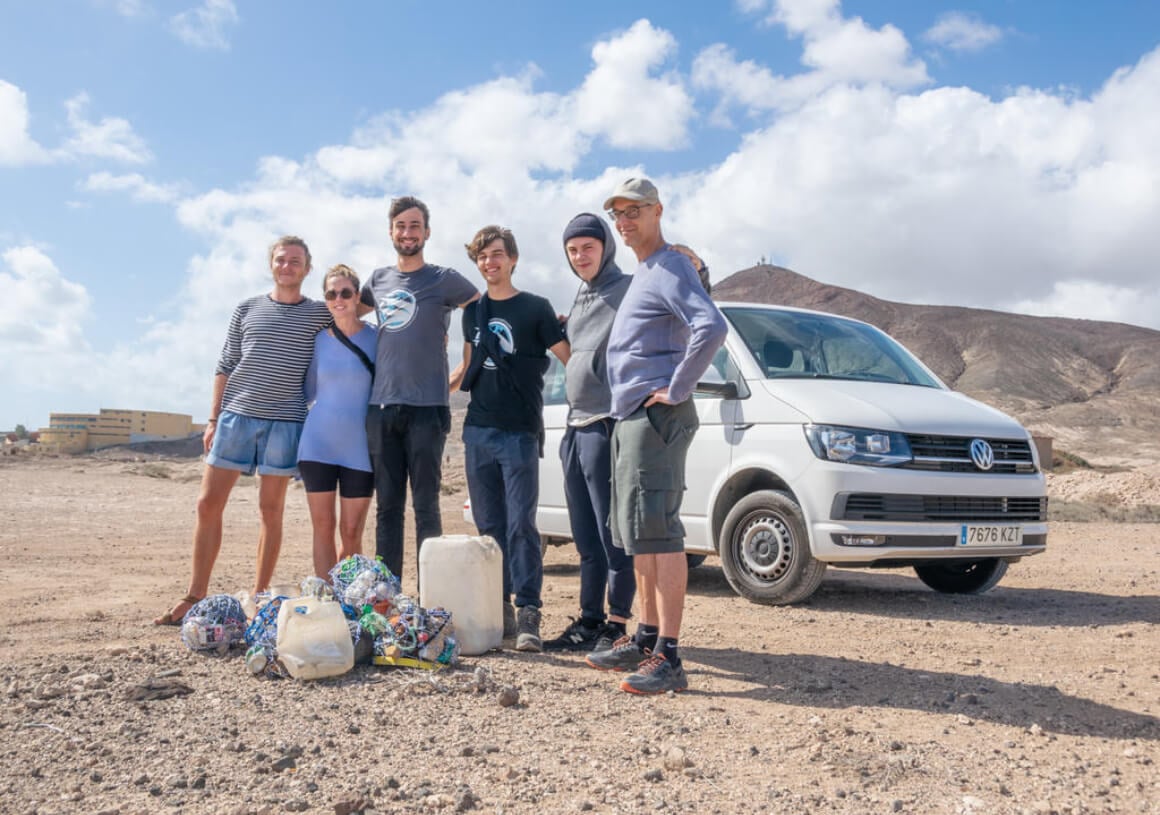 Opportunity: Content Creator
Location: Las Palmas de Gran Canaria
If you're fluent in Spanish, have a passion for sustainability, and love creating content then I may have just found you your dream volunteering position. Not only will you be sunning it up on the Canary Islands, but you'll get free accommodation in a dorm-style room and kitchen access to cook up a storm! They'll need you to commit for a minimum of four weeks, with your main duties being helping with social media, making videos and taking photos, as well as writing, editing, and publishing fun and upbeat travel-related content.
A typical day starts at 9:00 and ends at 13:00, with Saturdays and Sundays off. Most of the time you'll be making your content on-site at the farm (you will need your own laptop for this) unless there is a planned eco-tour, in which case your time will be needed in the afternoon too.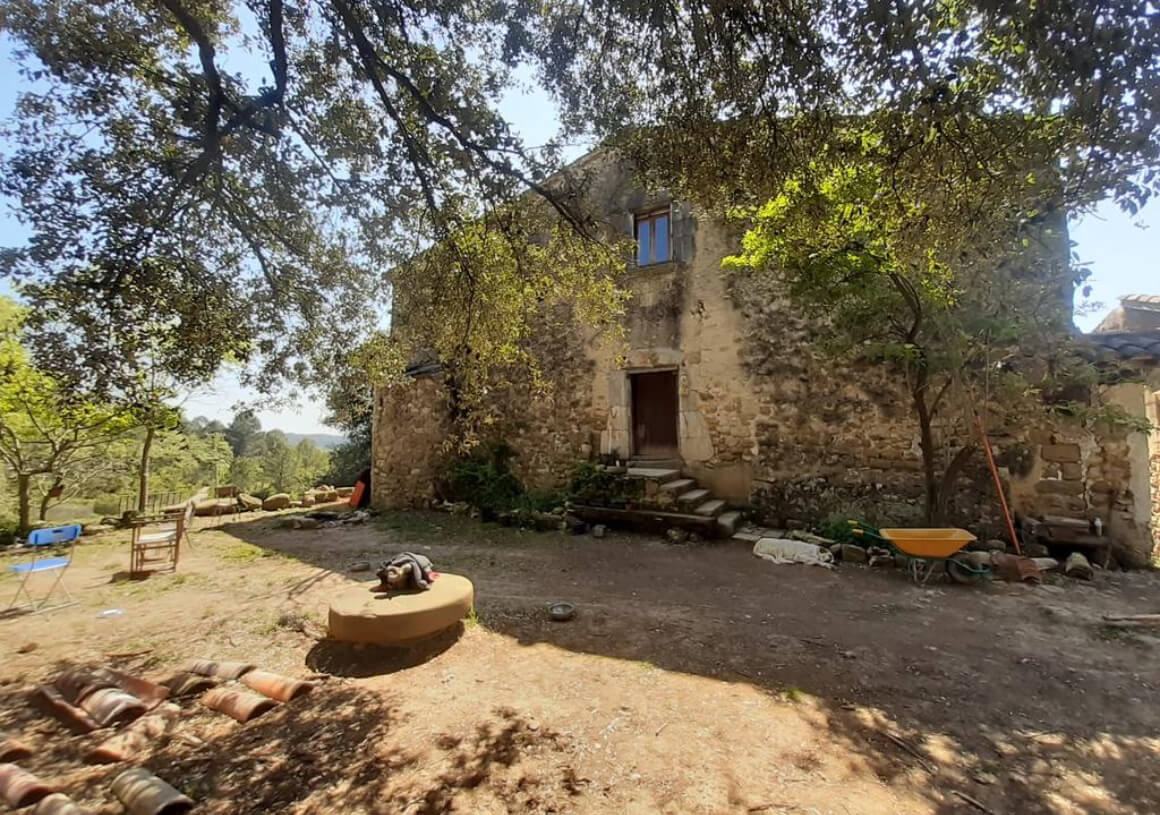 Opportunity: Construction, Farming, Gardening, Animal Care
Location: Girona
This might be the perfect opportunity for someone who loves farm life, the countryside, and is good with a little manual labor! The position serves as a cultural exchange, where the hosts love meeting new people and learning skills from one another.
You'll be asked to help out for 25 hours a week, with two days off, in exchange for a tent on the idyllic grounds and free breakfast and dinner. The daily tasks will vary and are ideal for a jack-of-all-trades kind of person, as they include maintenance, gardening, handiwork, farming, housework, animal care, and more.
On your days off you can explore the surrounding areas, which include forests and a river that will be just begging you to take a dip!
Opportunity: Web Design, Content Writing, Party Organization, and More!
Location: Lajares
It doesn't get any cooler than this, people. If you are techy, outgoing, and love surfing, then it's time to book your plane tickets and buy that swimwear! I'm talking sun, sea, and surf, with free surfing lessons and the use of their surfboards, anytime.
For around 25 hours a week with two days off, you'll get a private room, free breakfast, and use of the kitchen for releasing your inner Jamie Oliver.
Your duties will vary from day to day, but generally, they are looking for an upbeat person with a good attitude who is good with computers. I'm talking web design, graphic design, researching skills, and content writing.
Opportunity: Customer Service, Bartending, Party Promoter, Tour Guide
Location: Granada
Wow, Spain just keeps on giving fun volunteer positions! This opportunity is for the chance to help out at a social hostel in Granada. You'll have a whole load of duties, but they mainly include customer service. Think interacting with guests, cleaning common areas, giving walking tours, and serving food and drinks. They're asking for 25 hours of work a week with a very generous three days off, so you can explore the city to your heart's content.
In exchange, you will be given a room in a shared dorm with other members of the team, free breakfast, and use of the kitchen for cooking your other meals. Another bonus is that you'll be quite literally at the center of all the action, and have front row seats to all the amazing ragers the hostel will throw!
Opportunity: Cleaning, Kitchen Hand, Bartending
Location: Seville
I've got another bit of hostel volunteering for you, but this time in beautiful Seville! This position is also a tad more laid back than the last as it is in a family-run hostel with a more relaxed night-time atmosphere. The family will need you to help out for 25 hours a week with two days off, in exchange for a bed in a shared team dorm, free breakfast, and use of the kitchen.
We love this position as they accept solo travelers as well as pairs, so if you want to bring a friend or SO, you totally can! This position will need volunteers to have intermediate Spanish and English skills.
Opportunity: Farming, Gardening, Animal Care, Construction
Location: Andalucia
Come and help this non-profit in their little eco-village in Southern Spain! This Spanish volunteer placement is definitely one for the more spiritual folks out there, as their focus is on spirituality, yoga, good ethics, and sustainable farming and living. There's always plenty going on at the village whether it's yoga or meditation class, dance sessions, or art workshops, everyone will leave with a greater sense of self.
There are many roles here including sustainable farming, animal care, tending to the garden, and building work. For five hours a day, five days a week, volunteers will be provided with a bed in a shared dorm and three nourishing vegetarian meals a day.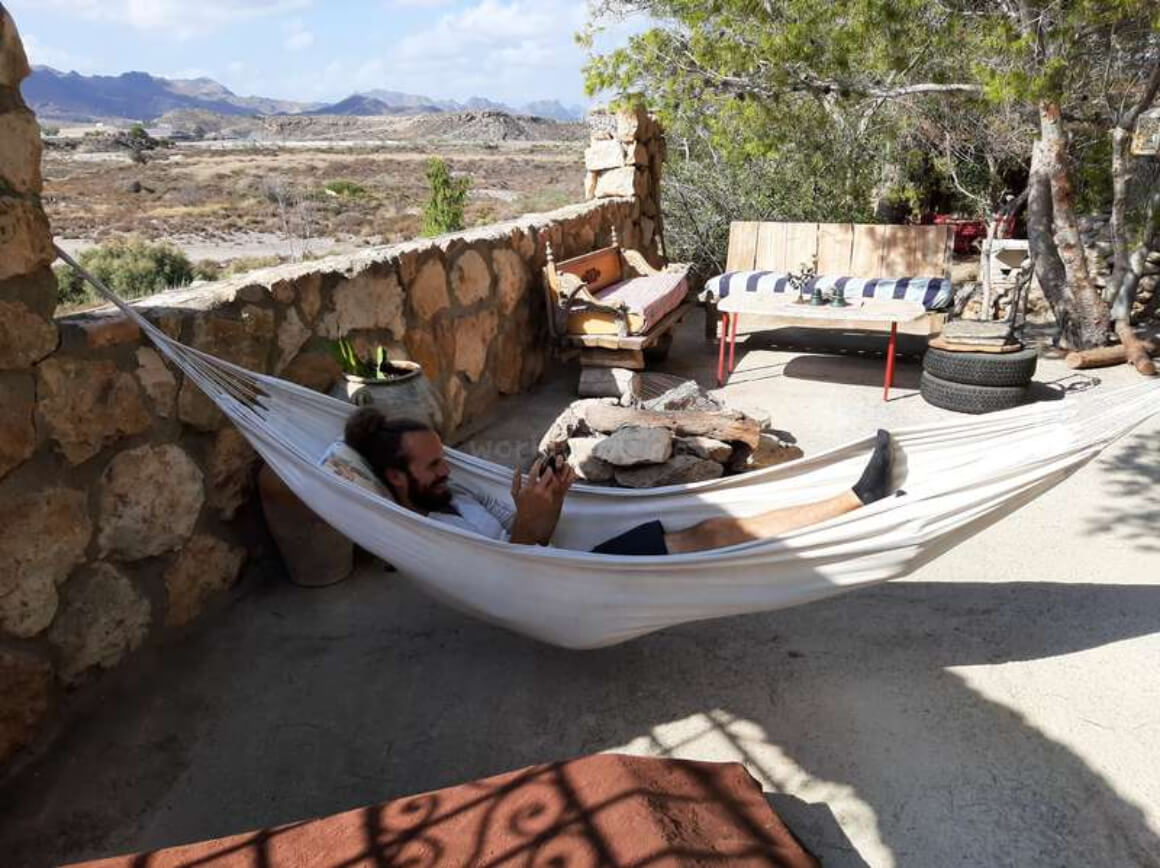 Opportunity: Maintenance, Animal Care, Gardening
Location: Almeria
This non-profit art residency is looking for someone to help out 15 hours a week in exchange for a private room and access to shared spaces like the kitchen, bathrooms, rooftop, solar-heated hot tub, and outdoor areas. The residency is designed for artists, so they can collaborate, network, and create masterpieces while surrounded by the glorious Spanish countryside.
Your duties will be to maintain the house, clean and organize the common areas, and walk and feed the resident dog (a dream come true). If you're so inclined, you can also try your hat at being a master gardener. The house is close to the beach, in a great area for hiking, and there are loads of opportunities to do water sports nearby. Time to polish up on those water skiing skills!
Not sure how to start your volunteering journey?
One of the easiest ways to find the right Volunteering Program for you is through Global Work and Travel. Get the best offers, amazing guidance throughout the whole trip and enjoy an unforgettable trip. With our promo code, you can even get $100 off your next adventure!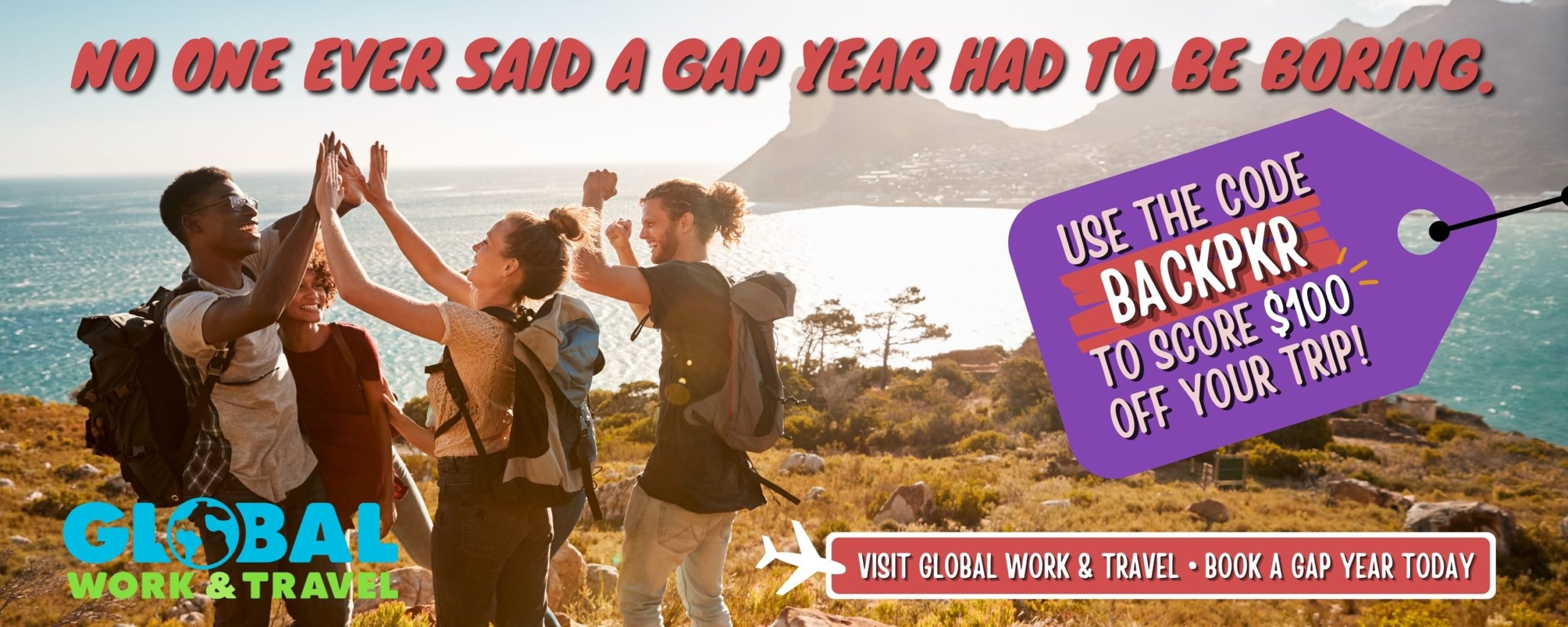 Is This the Best Backpack EVER???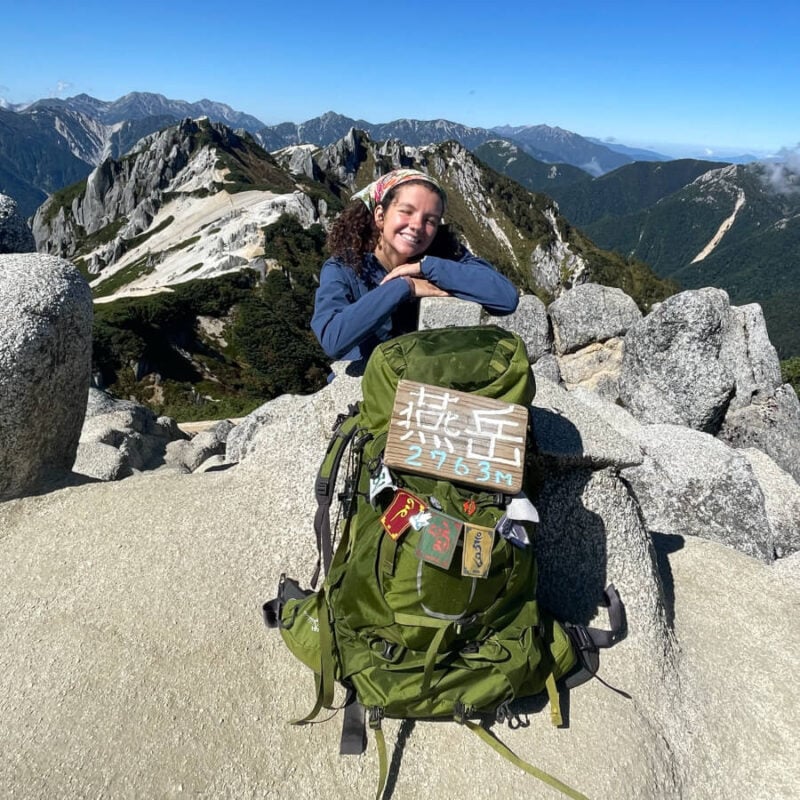 DIY Volunteering in Spain
Nothing luring you in? No worries, while these sites have a great selection, sometimes they don't contain the one. You know what I mean? If this is the case, luckily in the age of Google searches and social media, finding your own projects is as easy as uno, dos, tres! A quick DIY search will give you a ton of other options from NGOs, grassroots organizations, and nonprofits that don't always have the time or budget to join third-party websites.
But of course, your favorite travel bloggers have your back, and we've already done a quick dive into the world of DIY volunteering to bring you some top projects. Keep reading!
Listen closely ocean warriors, this volunteer project has your name on it! Not only will you learn how to identify local fish species, collect data, and help with beach cleanups, you'll also leave as a fully qualified scuba diver, how cool is that? The placement is based in lively Barcelona, so if you want to experience some vibey nightlife during your downtime, you'll be in the right place!
The minimum commitment is one week, and includes a dorm-style room in a sustainable hostel and all meals (private room upgrades are available for those of you with more cash to splash).
This absolutely incredible group is non-profit, and volunteer-run, with the goal of improving the social integration and employability of refugees, asylum seekers, stateless people, and migrants. The position requires a minimum of four hours a week, and a six-month minimum commitment. Unlike most projects, accommodation and meals aren't included, but I recommend this position for people already living in Madrid as a student or long-term.
You can either volunteer as a donations coordinator, or for outreach and fundraising support.
I've got another marine conservation position for you, this time in Denia. This is a great place to learn a myriad of new skills as you'll be taking part in things like whale, dolphin, and seabird monitoring, data collection, wetland preservation, coastal reforestation, and turtle protection!
Accommodation is a private room in a shared volunteer apartment in Denia. Transfers to and from the project sites are included. You'll have plenty of free time to explore the city and surrounding areas, as well as the rest of Spain as weekends and afternoons are free.
DON'T DIE OUT THERE! …Please 🙂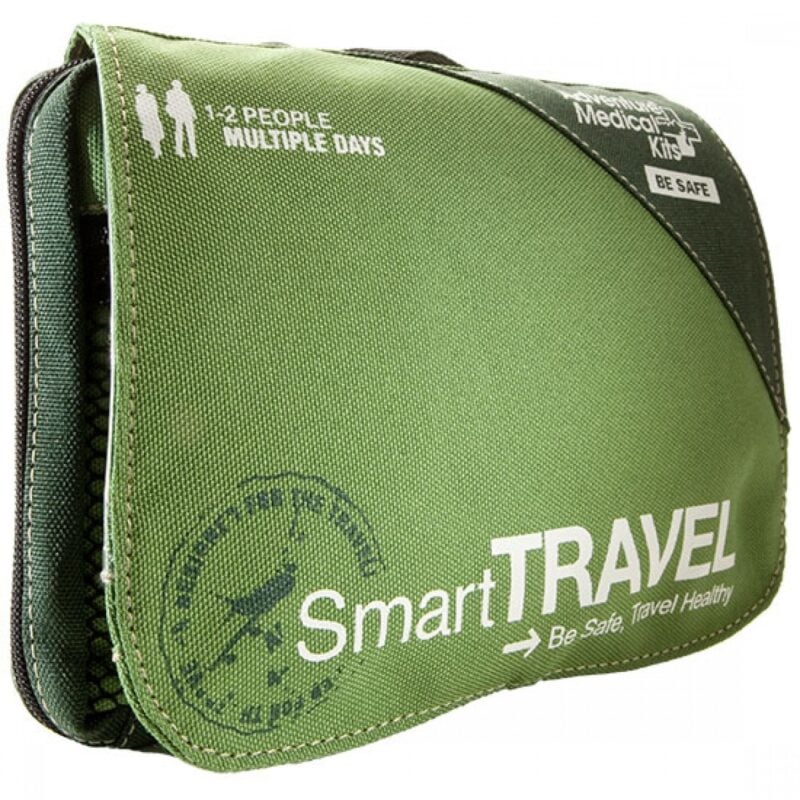 Things go wrong on the road ALL THE TIME. Be prepared for what life throws at you.
Buy an AMK Travel Medical Kit before you head out on your next adventure – don't be daft!
Buy on REI
What to Expect When Volunteering in Spain
I would bet my right hand that you have found something of interest in the above list, something that is making you seriously consider some time spent volunteering in Spain. You may be wondering what else you should be expecting, and while I am not a fortune teller, I can give you a rough idea of what lies in store for you!
Accommodation
All projects are different, so it goes without saying that all accommodations will be different too. This is volunteering, however, so don't go expecting to be put up in the Spanish equivalent of the Four Seasons. Volunteering accommodation is a bit more on the basic side, but what you will find, is somewhere clean, comfortable, and secure.
Most of the time you will find yourself in a dorm room situation with other volunteers, a shared bathroom, kitchen, and communal space. If you're lucky, you might even score a private room and en-suite!
Just in case your organization cannot offer you somewhere to stay, you might find yourself needing to lock down your own place, and if that's so, I am a big fan of hostels and homestays for budget-savvy travelers, and AirBnb's for those with more cash to splash.
Days Off
As a general rule of thumb, positions from sites like Worldpackers or Workawsy will need you to help out for 20-25 hours a week with two days off. This is plenty of time to see the local sites, and bigger organizations might even arrange fun group activities with other volunteers (optional, of course).
If you prefer to go it alone, some of my favorite places to go and sites to see in Spain are Barcelona for La Sagrada Familia, Madrid for the Royal Palace and Prado Museum, and San Sebastian for top-notch beaches and local wines!
Getting Around
The best way to travel long distances in Spain, and go in between major cities, is to take a high-speed train or AVE (Alta Velocidad). There are also regional trains that run in between smaller cities, these (especially the AVE) should be booked in advance to ensure you get the best price and are guaranteed a spot!
For more off-the-beaten-path destinations and budget travelers, the bus is a convenient and cheap option, although not the most comfortable. However, if you're making big savings on fares, who minds a little discomfort right?
Flying on budget airlines is the best option for jetting off to farther-flung Spanish destinations like the Canary Islands of the Balearic Islands.
Dos and Don'ts
It's almost time for us to part ways *sheds tear* but before I go, let me impart a final bit of knowledge with you, some handy little tips, in the form of do's and don'ts.
Do think long and hard about who your final choice will be. Making sure you and your organization are a good match now, can save one hell of a headache later on. For both you and them!
Do say upfront about how much time you can realistically give to the cause. If you end up wanting to extend, you can always speak to your supervisor or project leader, but bowing out of a project early may cause them a nightmare logistically and sour your whole experience.
Do yourself some serious justice by working to the best of your ability. Listen to your supervisors, and try to help your team members when they need assistance too.
Do embrace the Spanish way of life (maybe taking a siesta on the job isn't the best example), and practice your Spanish while you're at it! The locals will appreciate that for sure.
Don't be afraid to speak up if something is bothering you, the organization wants you to have a good time and will work with you to resolve any problems.
Don't forget to enjoy yourself and not get too wrapped up in the day-to-day grind. You will be doing an amazing thing and deserve a huge pat on the back!
Final Thoughts
I cannot even begin to describe how awesome I think the volunteering positions in Spain are! With such a range of causes and duties, anyone and their Abuela will be able to find their dream placement. If you're still feeling a little on the fence, I highly urge you to do your own research as an amazing opportunity could be just around the corner!
Hopefully, you're feeling inspired, your bags are already packed and your tickets are booked (just kidding, that would be impressive though). However, if you really have decided that volunteering is for you, that's totally awesome, and there's nothing left for me to do except to wish you a happy trip!
But don't forget to sort your travel insurance before you leave!
Month to month payments, no lock-in contracts, and no itineraries required: that's the exact kind of insurance digital nomads and long-term traveller types need. Cover yo' pretty little self while you live the DREAM!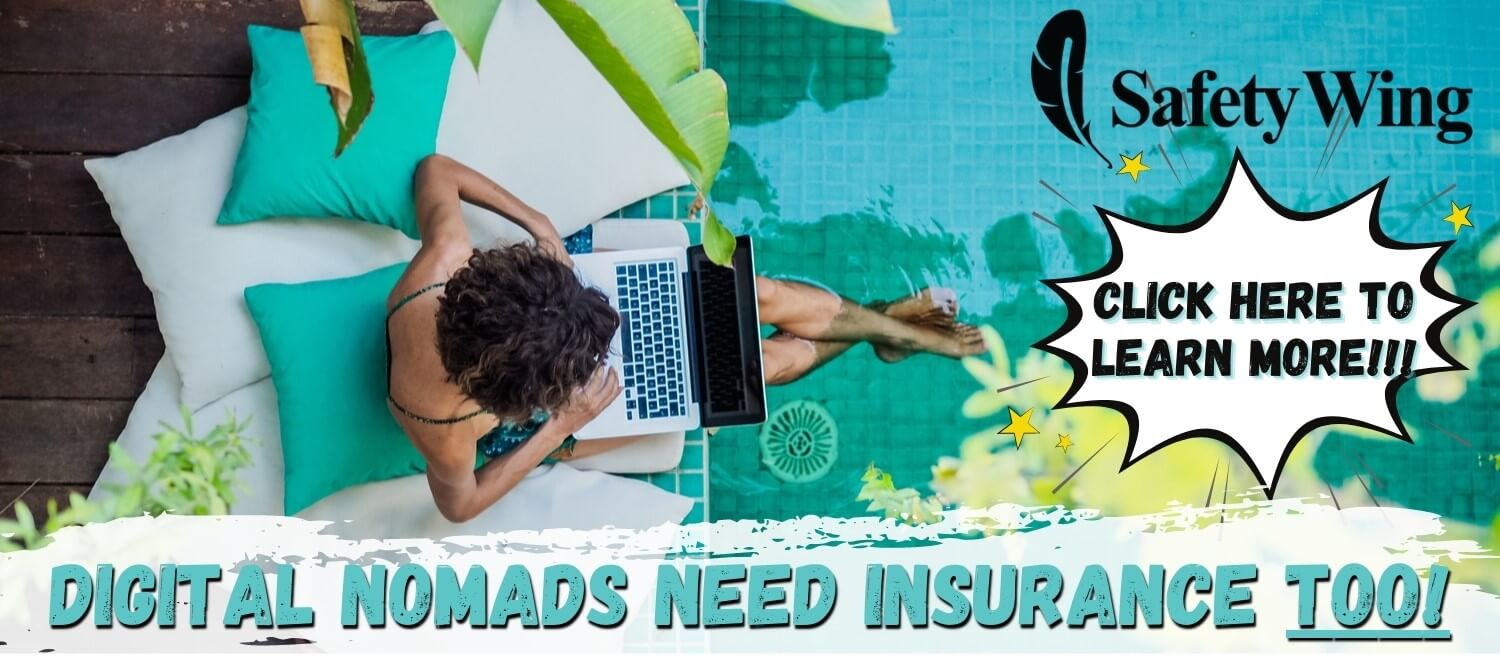 SafetyWing is cheap, easy, and admin-free: just sign up lickety-split so you can get back to work! Click the button below to learn more about SafetyWing's setup or read our insider review for the full tasty scoop.
---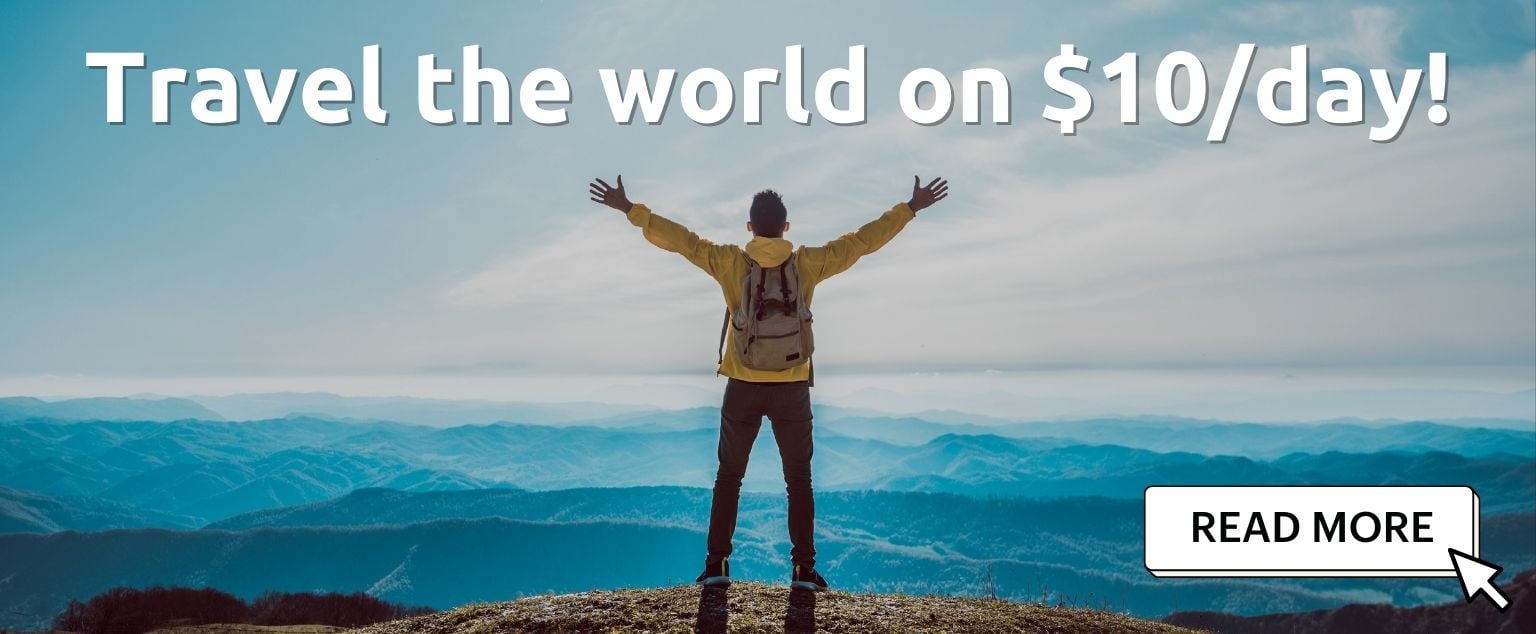 And for transparency's sake, please know that some of the links in our content are affiliate links. That means that if you book your accommodation, buy your gear, or sort your insurance through our link, we earn a small commission (at no extra cost to you). That said, we only link to the gear we trust and never recommend services we don't believe are up to scratch. Again, thank you!