Brisbane is the state capital and most populous city of Queensland, Australia. Founded along the banks of the river Brisbane, the city is a mecca of outdoor activities. As the gateway to Australia's East Coast, it is a very popular destination for tourists and also as a stop-over for travellers headed to the West Coast.
Visit this city over the weekend and you will find many epic things to do in Brisbane, from a fun-filled night out partying in Fortitude Valley, to a quiet walk in a botanical garden. This is a place where the arts meet adventure, and cultures combine in an explosion of culinary flavors.
Whatever you want from a city, you can find it here. Whether its experiencing Brisbane's eclectic music scene, tasting one of its hip new restaurants or simply soaking up the sun along the banks of the river.
Insider Tips for an AMAZING Weekend in Brisbane
We've put together some of the best tips to ensure you maximize your weekend trip to Brisbane.
Know Where to Stay in Brisbane
Brisbane has a relatively small city center and wider, sprawling, outer suburbs. However, for ease of travel and efficiency of time we recommend staying in a central Brisbane location for maximum convenience.
There are quite a few hostels in Brisbane, which is perfect for budget travellers. We've listed a few of the best below.
Within walking distance from Roma Street train station, and to Suncorp Stadium.
No alcohol policy ensures everybody can have a good night's sleep.
Set in a charming Heritage-listed colonial-style building, with it's quiet, relaxed atmosphere, this hostel makes for a pleasant escape in the inner city.
This contemporary and recently refitted apartment is in the ideal location to help you make the most of your time in Brissy. It's pretty cosy, but comes with high ceilings and a lot of light that add a sense of space. It's slap bang in the heart of the CBD, providing easy access to everything the city has to offer. If you're looking for one of the best Airbnbs in Brisbane, stop right here because you've found the perfect one!
Our Favorite Budget Hotel – Amelia Hotel
Enjoy a hot or cold beverage at the on-site Amelia Hotel Cafe and Bar.
Parking is available for a reasonable fee.
Our Favorite Splurge Hotel – Ovolo Inchcolm
Dine-in at the wonderfully expressive Salon de Co restaurant.
Once a private residence and medical practice, the hotel is sophisticated and eclectic with a rock and roll edge.
Know How to Get Around in Brisbane
There are a lot of transport options in Brisbane and getting around the city fairly easy. The city is fairly well connected by bridges and tunnels, so driving is a relatively quick way to get around.
However, there are many toll roads that you need to be aware of, and finding parking can be tricky at times, and expensive!
Walking, cycling and scootering are always great ways to explore a city, and Brisbane is particularly pedestrian and cyclist-friendly, especially along the riverside. An extensive bus service runs throughout, connecting all of Brisbane's neighborhoods, entertainment precincts, train stations, and ferry terminals.
Ferries in Brisbane are known as CityCats, and are a very enjoyable way to sight-see and access key tourist spots. CityHopper ferry trips in the inner city are free, and run seven days a week. Trains give you access to explore Greater Brisbane and are a good option for a day trip to the Sunshine Coast or the Gold Coast.
Buying individual transport tickets is adequate for a weekend stay. However, if you are staying longer then we recommended buying a TransLink Go Card to travel seamlessly between rail, bus and ferry services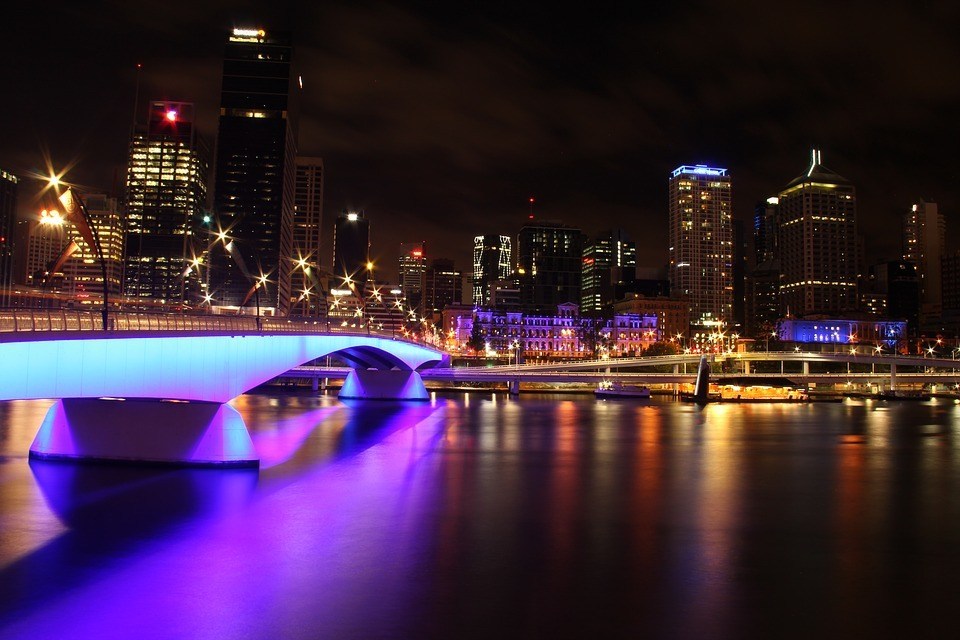 Brisbane has an impressive array of pubs, clubs and bars on both sides of the river. There are a number of different hotspots where you can expect different and unique experiences. Whilst there are far too many to bars in Brisbane to mention them all, the 3 listed below are a good place to start.
Maker
Voted the best place for cocktails in 2016 by readers of "The Weekend Edition" in their annual EAT/drink awards
No sign outside, so unless you know about it you may not find it!!!!
Maker is the smaller sibling to Gauge Restaurant
If you like exclusive, hole-in-the-wall establishments then you'll love Maker! Tucked away in the famous Fish Lane, Maker serves up exquisite seasonal cocktails with loads of attention to detail. The venue is intimate and the atmosphere kind of cool
The Foundry
Hosts live music performances most nights of the week, and DJ sets on the weekend
Multi-level venue dedicated to promoting local music but also occasionally hosts international acts
Entrance is free after the live music is finished on most nights, and the venue is wheelchair accessible
Located in the vibrant Fortitude Valley (Australia's first dedicated entertainment precinct) The Foundry is where people flock to watch their favorite local bands play and to enjoy a good party. With a capacity of 350, it is among the medium-sized live music venues in Brisbane. It sports a bar, pool tables and multiple outside areas, while upstairs the Foundry Studios hosts local businesses and accommodation.
The Stock Exchange
'Stockies', as it is known to the locals, is one of Brisbane's most iconic pubs.
The venue houses a rooftop bar, bistro, two other bars, and a gambling and gaming lounge!!
Cap off your weekend with 'Sundays at Stockies', where DJ's play across three stages until late!
The Stock Exchange Hotel was established in 1863 and is located right in the heart of Brisbane's business district. The rooftop bar has a unique city-scape vista, surrounded by skyscrapers and high-risers. There are multiple dining areas to choose from, and a modern bistro menu offering traditional pub food as well as contemporary dishes.
The BEST Travel Backpack?!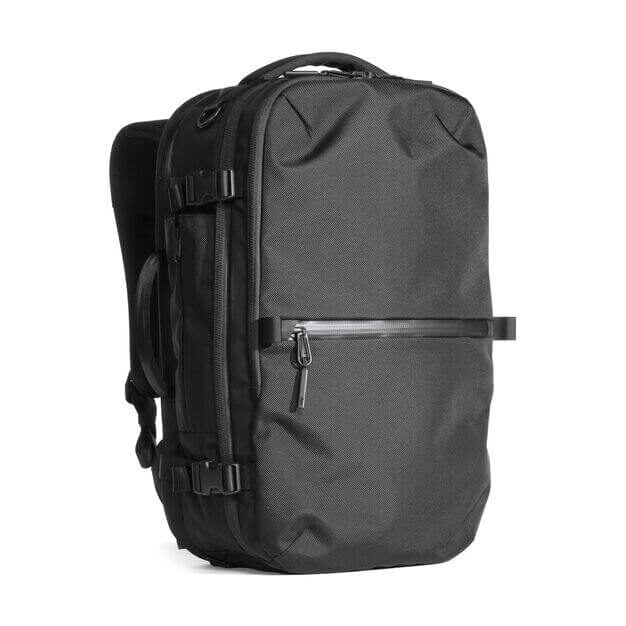 Pssssst! Not picked the perfect travel backpack yet? The Broke Backpacker team has tried out over thirty backpacks this year! Our favourite travel backpack is the Aer Travel Pack 2.
View on AER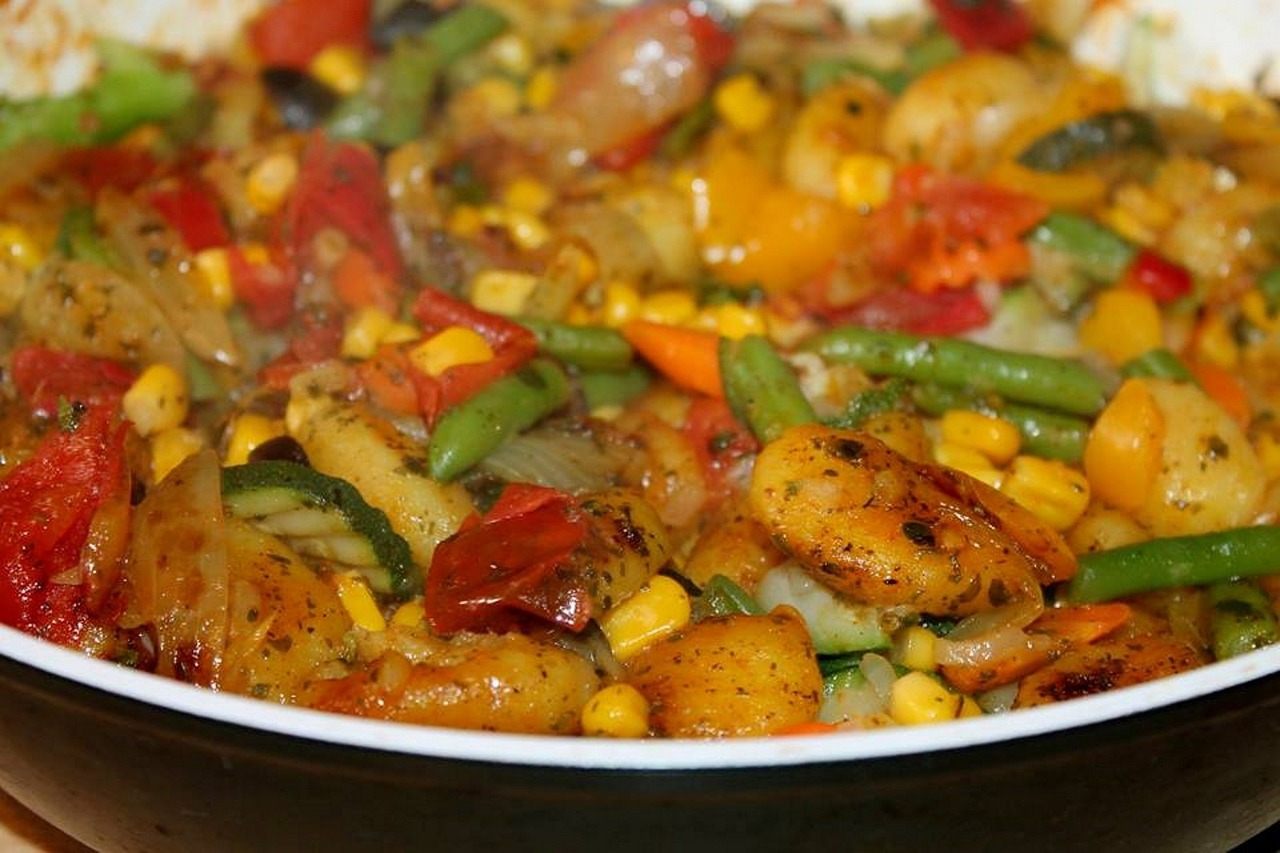 Brisbane is a melting pot of cuisines. The culinary influences from all over the world reflect the multi-cultural demographic of its inhabitants. Almost every type of food can be found here so deciding what and where to eat in Brisbane can seem a bit overwhelming!
This is why we've picked our favorite three options to help you choose your where to eat in Brisbane.
Brisbane Marketplace, Rocklea
Enjoy entertainment, pick artisanal gifts, and lifestyle products at thee Friday Night Market from 4 pm – 10 pm.
Buy some flowers or stock up on fresh produce, meats, and baked goods at their Saturday Fresh Market, 6:00 am – noon.
Find a hidden treasure or bargain while browsing collectibles, antiques and clothing at the Discovery Sunday Market, 6 am – noon.
The Brisbane Marketplace in Rocklea is home to the city's largest and most popular markets. From Friday until Sunday you will find a range of yummy food options, bespoke lifestyle products, and a buzzing atmosphere. There is something to find for everybody, but for a feast of delicious food, we recommend going on a Saturday!
Cafe O-Mai
Their menu suits everyone's budget and caters to all dietary requirements.
Pronounced "oh-my!", meaning either "dried apricot" or "teenager" (which are kinda the same thing right?) in Vietnamese
Everything – from their lemongrass pork sausages to the spring rolls – is freshly hand-made in the store.
Situated in the suburb of Annerley, this quirky and intimate Vietnamese cafe is a great place for Brisbane travelers on a budget. The menu reflects its heritage and offers classic Vietnamese dishes, western-inspired breakfast topped of with friendly service. Locals rave about the slow drip Vietnamese iced-coffee; the perfect pick-me-up on a hot day!
Kennigo Social House
Although fairly new, this is already established as one of Brisbane's best places to eat
Daily lunch specials are available daily for sit-down, take-away and pre-order.
They source quality local produce and produce different dishes for different seasons.
For a more upmarket option, look no further than Kennigo Social House. Once a boarding house for "respectable gentlemen", mingling and socializing has always been an important part of this beautifully restored 1885 Queenslander. This restaurant has taken the tradition of talking around the dinner table and infused it with a modern menu of quirky dishes and tasty shared plates.
Being active is very much part of the culture of Brisbane, helped in part by the warm Queensland climate. Whether you prefer taking part or just watching, there are always plenty of options on offer!
Suncorp Stadium
Brisbane's multi-purpose sports stadium is home to the city's most important soccer, rugby union and rugby league teams.
What's Your Team, the stadium store, stocks official merchandise and is open on game days.
Has previously hosted famous international music artists including Robbie Williams, U2 and Ed "666" Sheeran!
For sport's fans visiting Brisbane, there is nothing quite like watching a match live at the stadium. Suncorp Stadium, in Milton, is home to three of Brisbane's premier sports teams and hosts sports events most weekends of the year! For a uniquely Australian experience we recommend checking out Auzzie Rules football which is one of the most brutal sports I've ever seen.
Sky Zone
Get airborne, bounce off the walls, and learn to stick a backflip at Australia's largest trampoline park!
Challenge yourself to summit 13 indoor rock-climbing walls, and 21 different challenges at Sky Climb.
A three-storey arena awaits sharp-shooting laser tag enthusiasts at Skyland.
For something a little more active, push yourself to reach new heights at Brisbane's best indoor activity center. There are three epically active sports to choose from! Jump, climb or shoot yourself silly at this indoor facility. Fun for all ages and perfect for families, couples, or just solo adventure seekers.
Buffalo Bar
American-style Brisbane sports bar screening all of your favorite American and Australian sports live.
Conquer their foot-long double hotdog challenge and receive a food and drinks voucher (as well a indigestion) for your efforts!
Multiple screens in the beer garden will ensure you won't miss a minute of the live sports action.
If you can't get down to the stadium or if you want to keep up-to-date with who's doing what in the sporting world, then head down to Buffalo Bar in the city. In the beer garden, you can catch live games while munching on some spicy chicken wings and sipping on a cold lager.
Want to keep your money safe?
You should always have emergency cash hidden on you – pick up this awesome security belt with its hidden pocket before you travel, it's perfect for hiding money, a passport photocopy.
Brisbane has a host of venues catering for live music and theatre performances. Here are three that we think you may enjoy while visiting the city.
Riverstage
Outdoor entertainment venue situated next to the Botanic Gardens with a gorgeous view of the river.
Spread out on a grassy field and listen to live music within a relaxing atmosphere.
Enjoy performances by both local and international entertainers, or check out a family or community event.
Riverstage is Brisbane's very own outdoor concert venue! Enjoy an afternoon or night out listening to music directly under the night sky. The arena is a slightly sloped grassy area where guests can sit and relax with fantastic views of the stage! The spacious outdoor ambiance adds to the fun and casual vibe that this concert venue puts out.
Lefty's Old Time Music Hall
Step into Lefty's and feel like you've been transported back in time to the American Old West.
Listen to live music in the heart of Brisbane at this Old Fashioned Whiskey Bar and dance hall.
Take your pick from the 3 bars inside… the front bar, main bar, or mermaid bar!
This fun and quirky bar is in the heart of Brisbane and offers something truly unique and different! Enjoy their signature drink; whiskey apple juice, made with freshly juiced apples. Dark leather, candlelit booths, and free popcorn await you at this western-themed bar where "loud and proud' is their unofficial motto.
Brisbane Arts Theatre
Small local theatre with a vintage feel offering amateur productions at reasonable prices.
Offering a wide variety of shows throughout the year, perfect for both kids and adults.
Enjoy a snack or drink from the main bar before taking your seat and relaxing in the air-conditioned theatre.
The Brisbane Arts Theatre has an inviting and comfortable element to it. Its Intimate 151 capacity makes for a good view from any seat! Spend a night being entertained by Brisbane's very own local talent and afterwards, the actors even come out after the shows to mingle with the audience and sign autographs.
Great small productions at affordable prices, fun for all ages!
10 Other Awesome Things to do in Brisbane This Weekend
Need more info? Then here are 10 more things to do in Brisbane that could make your trip even more memorable!
#1 – Lone Pine Koala Sanctuary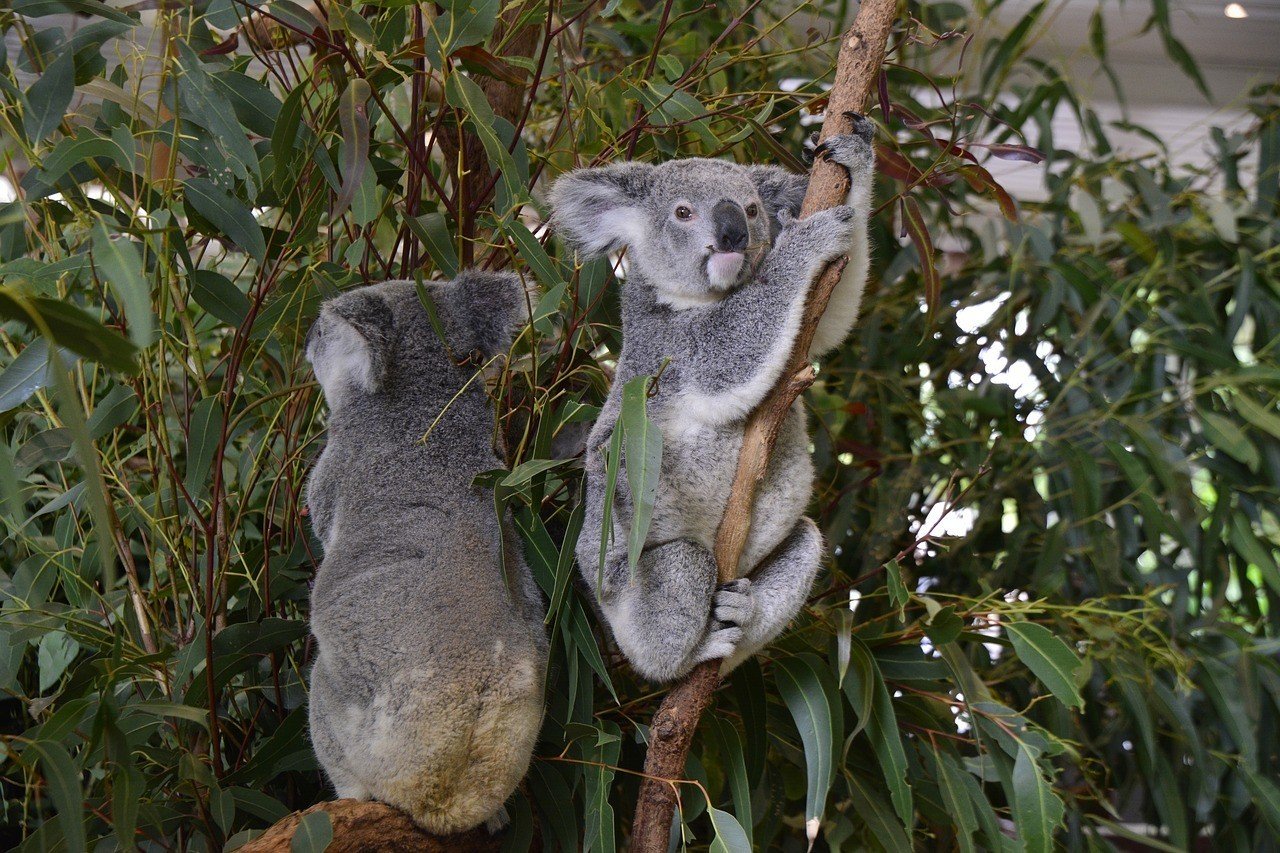 What better way to connect with some of Australia's most iconic wildlife than at a sanctuary. Lone Pine Koala Sanctuary is home to 130 Koalas, as well as other indigenous outback creatures.
Hold a Koala, feed a kangaroo, and learn about the habits and conservation of these special species.
A great place to spend a few hours and get your Aussie animal fix.
No trip to Brisbane is complete without a visit to here. Book it today here!
#2 – Visit the city Botanic Gardens in Brisbane
A small oasis in the big city, this beautiful botanic garden is situated right next to the Brisbane river. Lush vegetation and rare botanic species are found at this impressive 52-hectare garden. Take a peaceful stroll through the gardens, have a picnic under a tree, or sit and listen to the birds chirp.
Entrance to the Gardens is free and events such as concerts, markets, festivals and fitness classes are commonly held here.
#3 – Try a New Ice Cream Flavor at Ungermann Brothers
From its retro 1950s decor to its unparalleled range of ice cream flavors, Ungermann Brothers gourmet ice cream parlor prides itself on being different. Made with all natural ingredients and no preservatives, this shop serves flavors like lavender honeycomb, roasted garlic, and bacon pecans!
You can watch the ice cream being made right in front of you in their open kitchen! Grab a cone and relax in one of their bright blue retro-style booths while energetic swing music plays from the speakers.
#4 – Visit South Bank Parkland
Considered the cultural home of Brisbane, this large public space has something for everyone! Located right in the city center, this free attraction is well maintained and aesthetically pleasing.
For aquatic lovers, there's a large pool, a sandy man-made beach, and a kids splash zone! Take a walk along the riverside rainforest and see colorful lizards, birds, and local vegetation. The perfect place for shopping and dining, South Bank is filled with cafes, bars, and restaurants. Get this one included in your Brisbane itinerary.
IN A RUSH? THIS IS OUR FAVORITE HOSTEL IN BRISBANE!
#5 – Get the Best View of Brisbane at Mt Coot-tha
Take in the beautiful panoramic views of Brisbane at the top of Mt Coot-tha. Historically, this mountain was frequented by aboriginals who would come here to collect honey produced by the native stingless bees. Now it serves as a popular city lookout.
Walking and cycling trails surround the mountain with striking scenery and lush vegetation. There is also a restaurant and cafe at the top with informal dining, refreshments, a souvenir shop, and an ice-cream kiosk. Pick from a handful of bushwalk trails and bask in the natural beauty of Australia!
#6 – Take a Haunted Ghost Tour
Learn about Brisbane's spooky past by taking a haunted ghost tour. Visit iconic haunted locations such as cemeteries, jails, hospitals, parks, hotels, landmarks and more!
Knowledgeable and enthusiastic tour guides narrate your tour with spooky tales of historical hauntings. Hear real ghost stories and visit real haunted locations! Walking tours last 90 minutes and coach tours last 2 ½ hours. All tours are conducted after dark so you can explore this creepy Queensland capital with the lights off.
A Brisbane Ghost tour is a great way to experience another side to this city.
#7 – Take a Walk on Brisbane's Riverwalk
This half-a-mile long riverwalk is a must-do when visiting Brisbane! A waterway highway for pedestrians with gorgeous views of the water and old houses and buildings along the way.
Segregated into two lanes, one for walking and one for cycling, this structure connects New Farm and Howard Smith Ward. There are a few small areas along the walkway with benches and shading to sit and enjoy the view. Finish (or start) your walk with a coffee at the Howard Smith ward end.
#8 – XXXX Brewery tour
For all beer lovers over the age of 18, this one is a real treat! Learn about the story of beer, the history of one of Brisbane's proudest products and the inner workings of the XXXX Brewery.
The tour lasts for approximately 90 minutes and promises a step-by-step walkthrough of the top-class brewing methods, the ingredients used, and how to pour the perfect pint. No brewery tour would be complete without treating your tastebuds to the ales on offer, which you'll get to do so with your tour guide at the unique Ale House bar!
#9 – Story Bridge
If you are looking for something more adventurous, try climbing to the summit of Brisbane's most iconic landmark – the Story Bridge in Kangaroo Point. Being open for operation since 6 July 1940, the Story Bridge is the largest steel bridge designed, fabricated and constructed in Australia by Australians!
Once at the top you'll experience Brisbane from a truly unique perspective, with the best views of the skyline and river on offer! On clear days you'll be able to see the Glass House Mountains to the north and Moreton Bay to the south.
#10 – Boggo Street Gaol (Jail)
Jail isn't typically a place you'd want to visit, but luckily this one lets you walk free whenever you're done exploring. Boggo Road was one of Australia's most infamous institutions, containing some of Queensland's notorious criminals for over 119 years!
Guided tours are available seven days a week to the public through Number 2 Division, the heritage-listed remaining part of the jail that has remained as is since closing. There are five different themed tours to choose from, and an evening ghost tour for the brave hearted!
Don't forget to pack a good book! Fodor's Essential Australia (Full-color Travel Guide) is our top recommendation for an awesome and inspiring read on this magical city.
Even a weekend trip requires some research to get the most out of your visit. To keep that time to a minimum for you, we've compiled some of the most frequently asked questions about a weekend getaway to Brisbane.
#1. What should I pack for a weekend in Brisbane?
In addition to packing the Australia essentials, here are a few things we recommend you pack before embarking on your weekend to Brisbane.
If you're going to squeeze in as many activities as possible make sure to pack some comfortable walking shoes so your feet can keep up with your busy schedule! Formal shoes will be required if you plan on heading to one of Brisbane's fancier restaurants, bars or visiting jail.
Australia's sun is intense, especially in summer. Make sure you pack a medium to high SPF sunscreen to keep the sun's powerful rays at bay while you enjoy your time outside. Even in winter, the sun's UV rays can reach a 3 or higher, which is right at the threshold of when you should apply sunscreen.
Walking around Brisbane most months of the year can leave you thirsty, so be sure to pack a reusable water bottle to keep hydrated. There are many water fountains dotted around where you can fill up, so there is little need to buy bottled water. Not only will you be saving money but helping the environment too!
#2. Can I get an apartment in Brisbane for the weekend?
Definitely! Airbnb is the perfect option for booking your accommodation in Brisbane. You can filter whatever amenities you prefer (kitchen, parking on site, TV, etc) and enjoy all the luxuries of having your own place for the weekend.
This is a great money saving option for larger groups, as you can find larger accommodation, and split the cost without having to pay for separate hotel rooms!
If you don't want to rent the whole apartment yourself, you can rent a "room only" and stay with a local. Usually, hosts are happy to provide you with insider tips and insight on how to make the most of your two days in Brisbane.
Booking.com also has apartment listings on their website to choose from, often in premier locations. A perk to this is you go through a company for booking accommodation and not a private individual.
#3. Is Brisbane safe for a weekend trip?
Although Brisbane is a relatively safe city, you should always take precautions for your personal safety. Walking around the city center is safe, even at night, but you will have to be a little more cautious when spending the evening in Fortitude Valley.
When alcohol is flowing, there is always the possibility of fights breaking out, and drunkards are known to ride late-night night trains.
Summer can get scorchingly hot, and temperatures are known to frequently reach over 100! With this in mind, it would be wise not to spend too much time in the midday sun or commit to any excessively strenuous exercise that may lead to heat exhaustion.
If you find yourself spending time in the nearby National Parks then beware of potentially dangerous wildlife – even territorial magpie birds have been known to cause injury to people walking too close to their nests!
And have you thought about getting Travel Insurance for your trip? We've put together a roundup of Travel Insurance for backpackers – check it out here, or if you're low on time, get a quote from World Nomads, our favorite travel insurance provider.

Final Thoughts on a Great Weekend in Brisbane
Whether you're traveling solo, with your significant other, or with a group of friends you are bound to have a good time in Brisbane. There is something for everyone, without having to look too hard to find it.
If you prefer mild temperatures then we suggest visiting in the cooler months between May and September. These are also the drier months as Brisbane receives more rain in summer.
Now that you have all the information, pick the weekend that suits you and enjoy all that Brisbane has to offer.
"Find out how YOU can support the site. We work hard to put out the best backpacker resources on the web, for free! It's all about helping out our tribe of awesome backpacker readers [that's you!]. Please visit the link to find out how you can help keep the site going 🙂
For the sake of transparency, some of the links in our content are affiliate links. This means that if you book your accommodation, buy a book or sort your insurance, we earn a small commission at no extra cost to you. I only link to stuff I've actually used and never endorse products or services that are not up to scratch. Thanks for your support.