If you are backpacking through Austria, odds are you will end up in Salzburg at some point.
Salzburg makes for a fantastic stopover for backpackers traveling to the Austrian Alps or en route to Germany. Highlights of the city include a beautiful old quarter (Altstadt), stunning baroque architecture, and gorgeous views of the nearby Alps. Getting stoked? You should be!
Like most of Europe, traveling in Salzburg can be a bit pricey. Where does one look to find reasonably priced backpacker accommodation?
To answer that question, I decided to write this guide to the best hostels in Salzburg, Austria!
There isn't a HUGE selection of cheap hostels in Salzburg, so knowing where the best ones are is important.
Whether you are in the market for the best hostel for couples or a cheap sleep, I am certain there is a hostel on my list with your name on it.
Booking a hostel doesn't have to be complicated. You know what you like, and I am here to show you the way to all of your options.
Let's do it…
Quick Answer: The Best Hostels in Salzburg
The 10 Best Hostels in Salzburg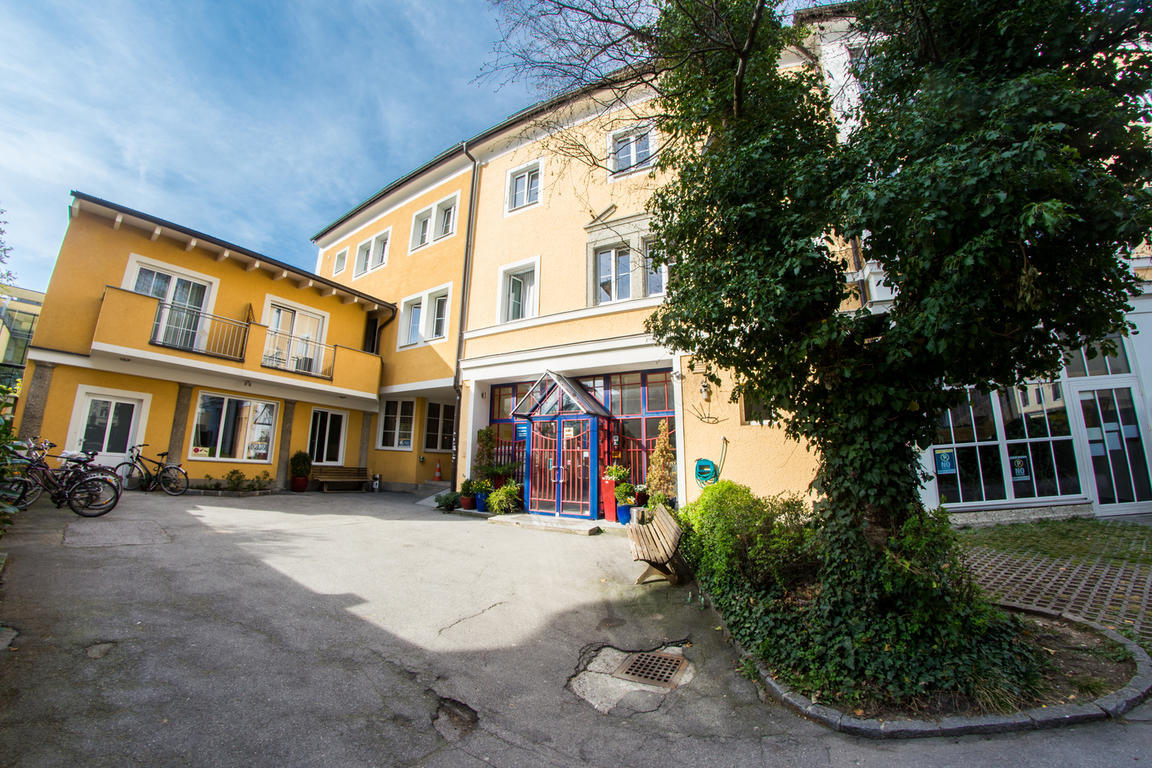 $$
Free Tea & Coffee
24-Hour Reception
Bar
Well, if you're a fan of The Sound of Music then you'll love this youth hostel in Salzburg: it screens the film EVERY. DAY. So hooray if you like that. On a related note, the famous DoReMi Steps are nearby. It's the overall best hostel for its location (not just for those musical steps obviously), the friendly staff, but most of all for the 24 Salzburg Card, which you can get at reception. What does that card do? I hear you ask. FREE ENTRY TO MANY ATTRACTIONS. Ding ding ding! We have a winner: it's the best hostel in Salzburg 2020 because attractions are pricey.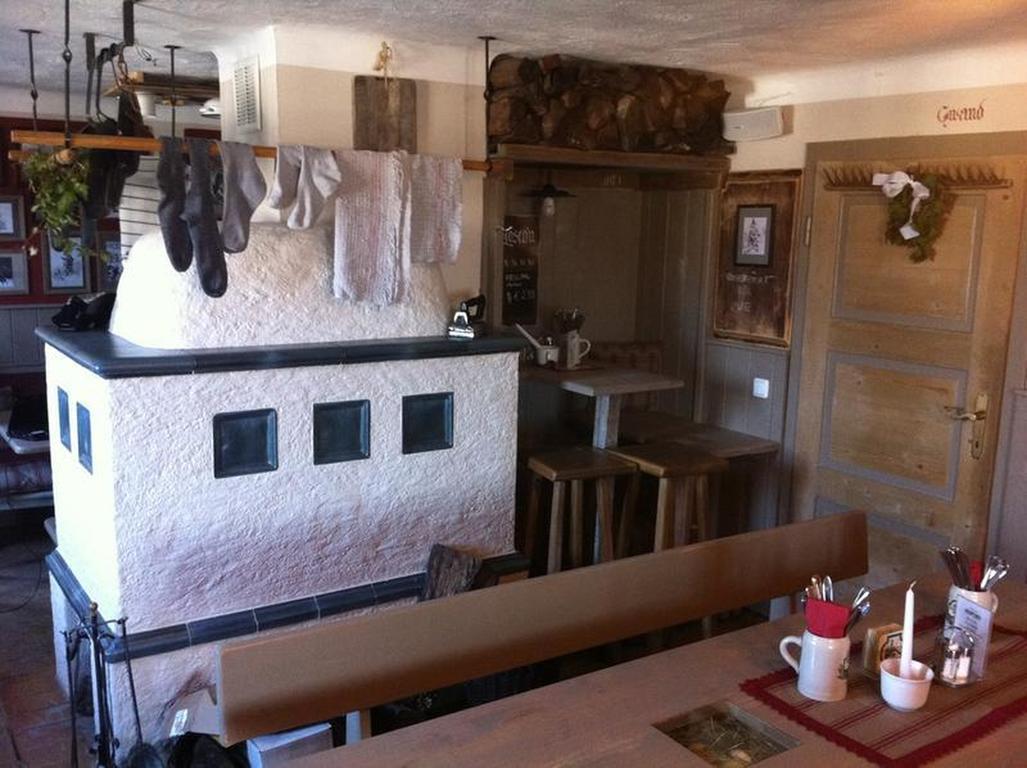 $
Restaurant
City Skyline Views
Free Breakfast
Stad… huh? Whose house?! As much as the name is a mouthful, the price of this hostel is very very good. In fact, it's probably the cheapest hostel in town. But also for the central location, the b-e-a-u-t-i-f-u-l views across the rooftops of Salzburg, the super cute rustic nature of the decor, the friendly staff (even if they don't speak perfect English), it's deffo our top pick for the best cheap hostel in Salzburg. And for a top tip – you should try the food in the restaurant downstairs because it's very tasty. But yeah, even rgardless of price this is a top hostel in Salzburg.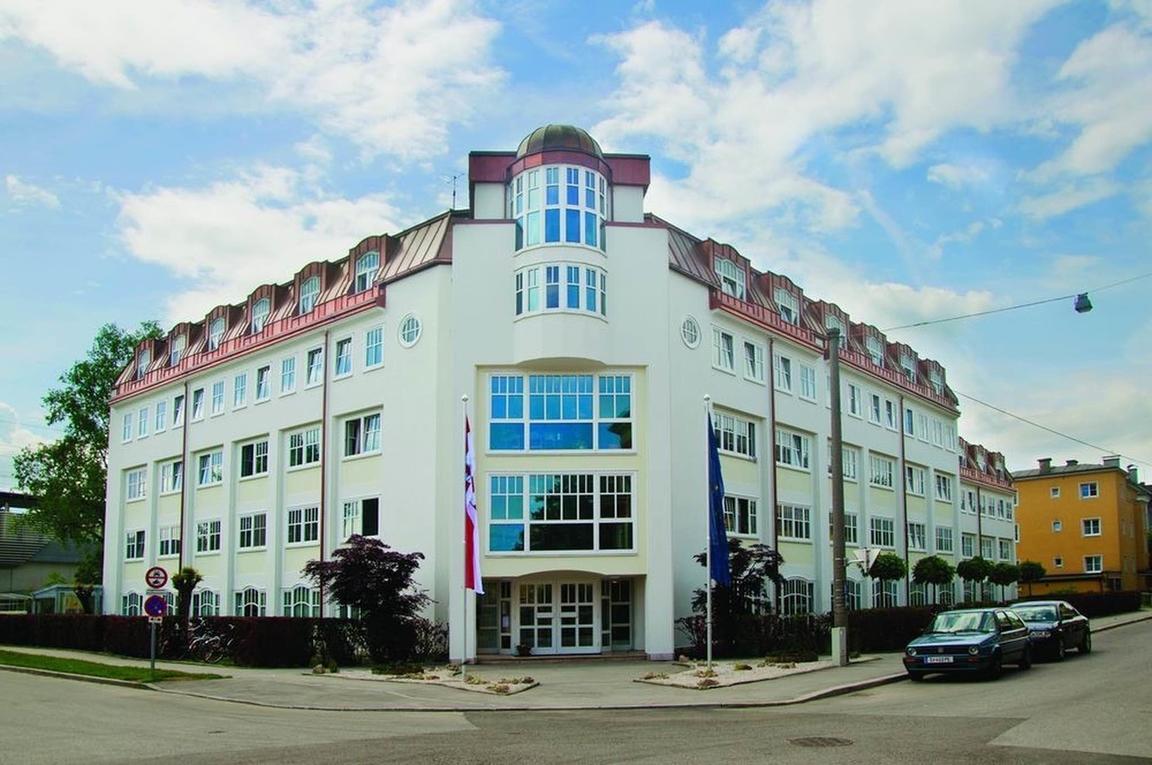 $$$
Great Locations!!!
Bicycle Rental
Bar & Restaurant
With its bright and airy private rooms, the quite hotel-like Summer Hostel Salzburg has a decent advantage over others when it comes to private rooms. Well, it's not just the style of these rooms, but the location of the hostel: you can see the fortress via an amazing view from the hostel itself; and to get to the old town it's a pleasant walk along the river – perfect for a romantic stroll, right? That's why we reckon this would be perf as the best hostel for couples in Salzburg. Friendly, knowledgeable staff deffo help when it comes to exploring the city, too.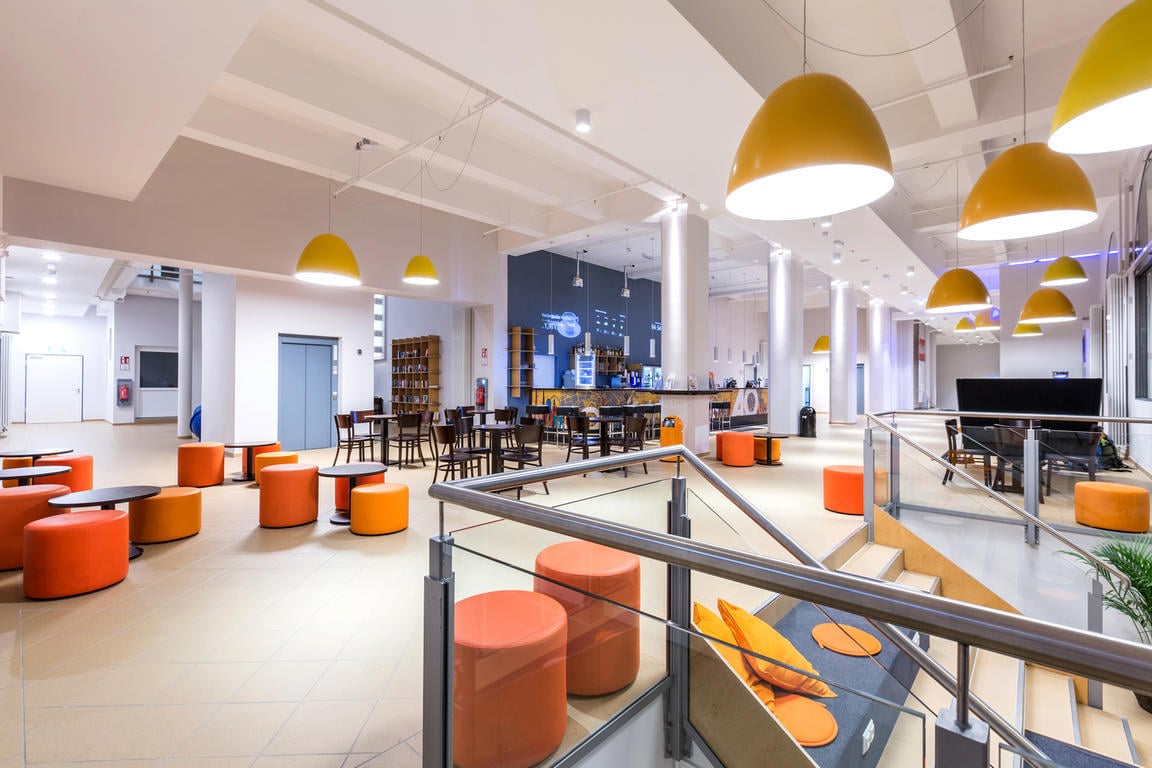 $$
24-Hour Reception
Common Area
Bar
Whilst not exactly a very social hostel, the private rooms at this a&o branch are immaculate and modern. You can't really ask for much more – except for a decent price, we suppose, which is what you'll ALSO find here. In terms of a private room, that is. The dorms are actually quite pricey. But, yep, for the best hostel with a private room in Salzburg, we'd say go here. It might lack atmosphere, but it's spacious and there's tons of space to lay around or hang out or whatever it is that you do when you're not sleeping or outside.
Things DO go missing sometimes…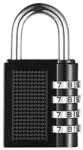 Psst! Heading to a hostel? Don't forget to pack a padlock! It's well worth having one so you can secure your locker and protect your stuff!
More Best Hostels in Salzburg
Some neighborhoods are more fun than others – discover which are the best areas to stay in Salzburg and then book the right hostel!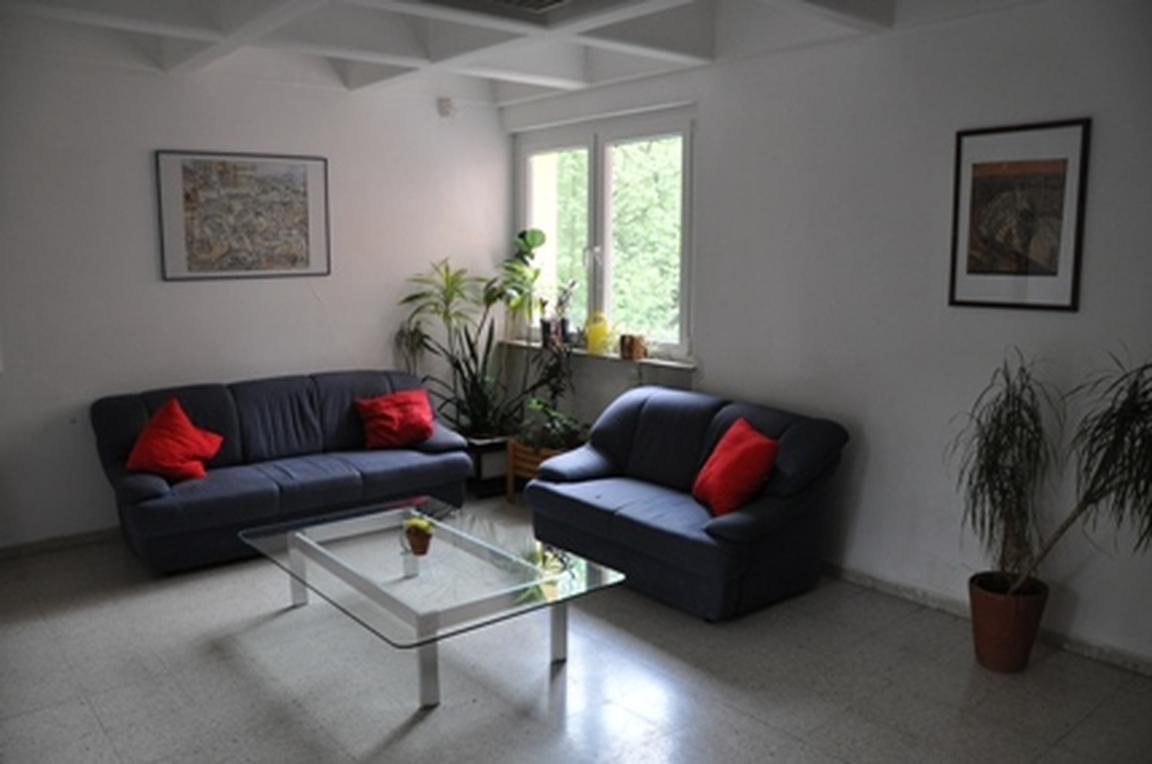 $$
Free Breakfast
Outdoor Terrace
24-Hour Reception
A bit out of the centre of Salzburg but not exactly with a bit-out-the-centre pricetag to match, the weirdly named Eduard Heinrich Haus is a youth hostel in Salzburg with a lot of things to do on its premises: volleyball, table tennis, outdoor chess, TV lounge, plus a large terrace where you can cook up a storm on the barbie, which is great. Only thing is that it tends to be frequented by very young students, so it can get quite crowded and quite raucous (in a young, non-drunk sense). But the staff are very nice and the free breakfast is rather enjoyable, if we may say so.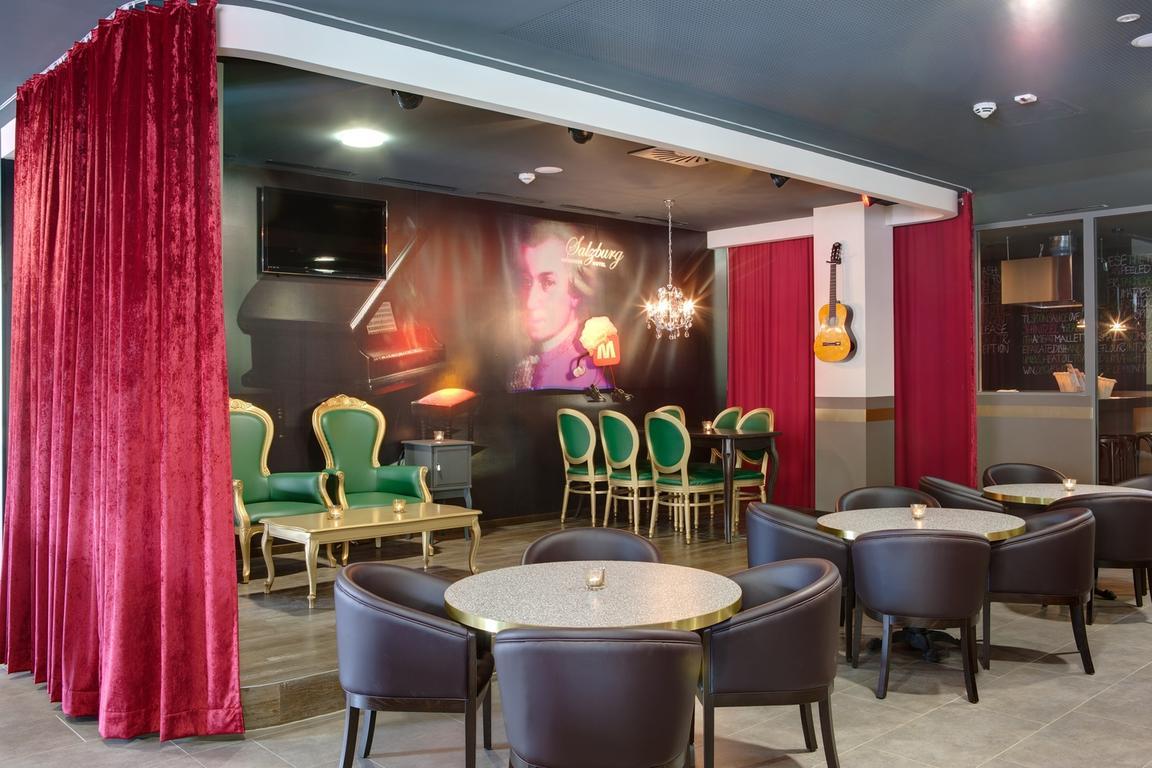 $$$
Bicycle Rental
Late Check-Out
Tour/Travel Desk
Another Germanic hostel that seems to be more like a hotel – though it has dorms and stuff – this branch of MEININGER hostels is decently located (if a little far from sights and things to do) and is, probably because of its hotel-like nature, extremely clean and modern in terms of facilities, rooms and hang-out areas. Clearly we appreciate cleanliness. But if you're looking for traveller community vibes, look elsewhere – and certainly don't expect a party. It's quite expensive, but for that, you do feel a step above your average budget hostel in Salzburg.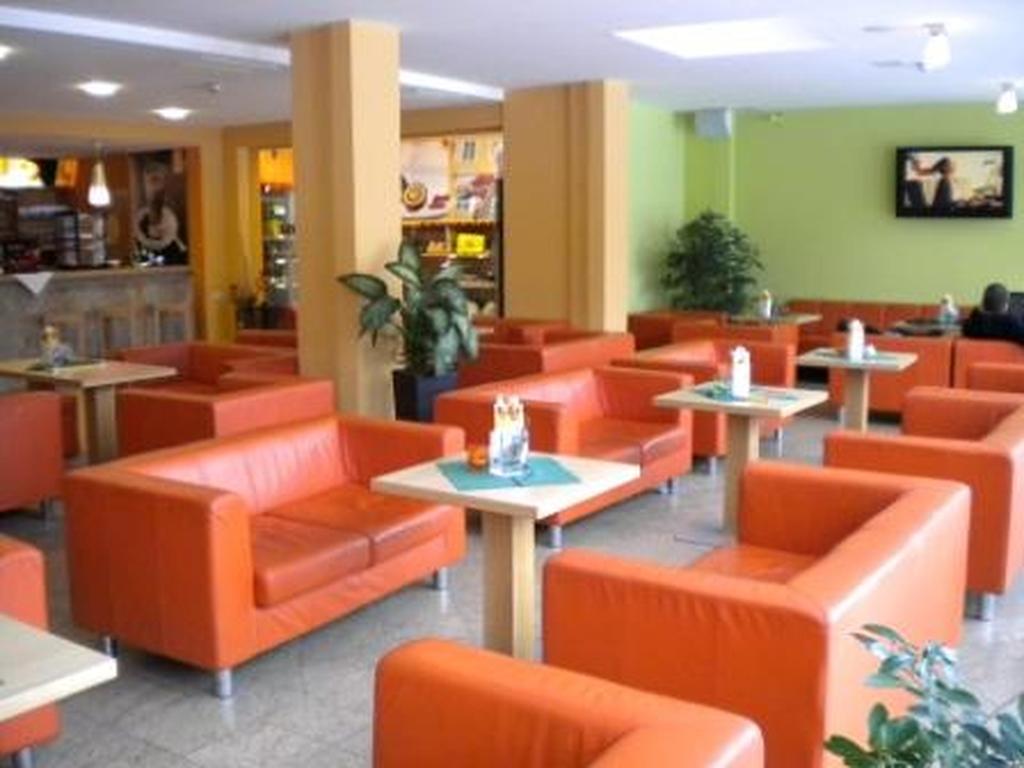 $
Bar & Cafe
BBQ
Free Breakfast
Another recommended hostel in Salzburg that feels the need to play The Sound of Music daily, JUFA Salzburg City also offers a free breakfast buffet every morning, which is very good – especially considering the relative cheapness of this place. Again, it's more like a hotel than a hostel (dorms tho) but that means it's more universal, we guess – families, couples, young, old, all sorts of people can stay here without feeling like they're in a gap year backpacker's wet-dream. Which is a good thing. They also do a very good Sound of Music Tour from here, which is also the cheapest in town. You are also plenty close to the best nightlife in Salzburg, so there is that.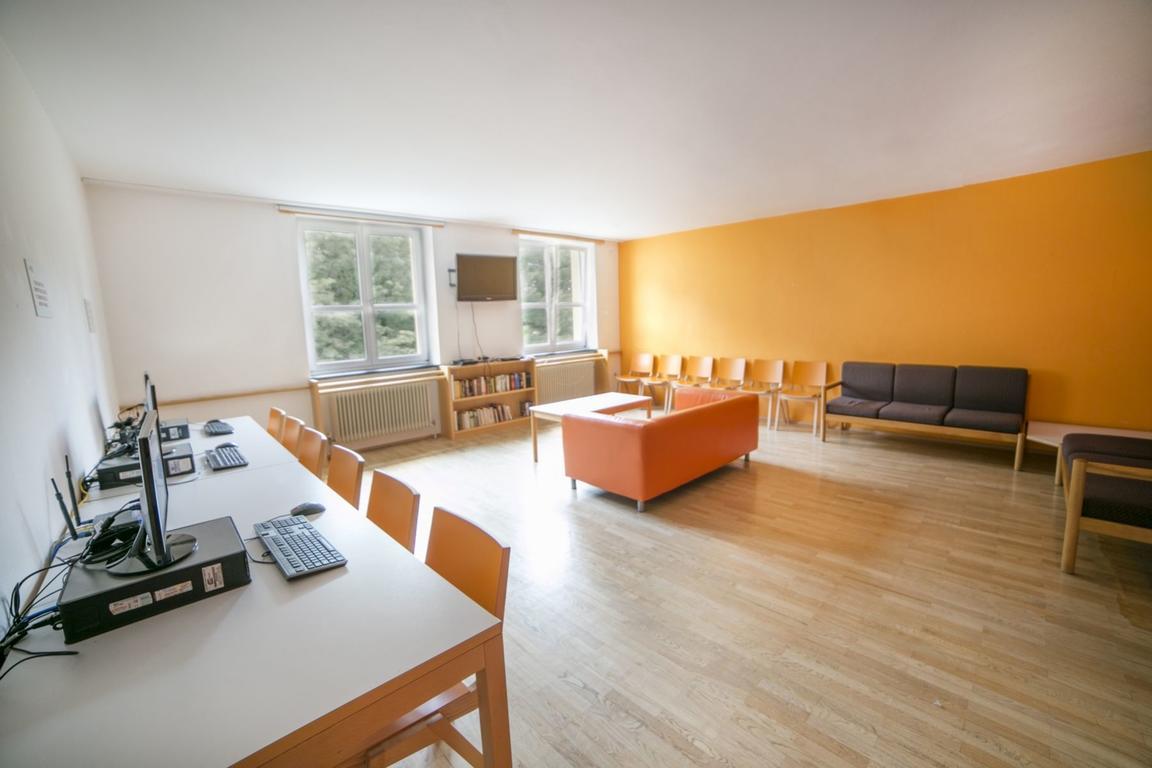 $$
No Curfew
Tour/Travel Desk
Very Nice Garden
What exactly is muffin about Muffin Hostel? We'll never know. (We never asked, to be fair). Names aside, it's about a 10-15 min walk to the centre of town, which isn't too bad. The kitchen at this hostel is extremely well equipped and extremely clean, which is perfect if you're gonna be actually cooking some food here. Probably the best thing about this place though is the garden: it's large, it's very pretty and it's just the sort of place for a chill little picnic – weather-dependent, of course. The garden also features badminton, great if you're a fan. Still – muffin tho. Why?
Not on the look-out for a hostel? That's fine. Everyone's different. So we've trawled through some of the best hotels in Salzburg to find one that's easiest on the wallet…
Best Budget Hotel in Salzburg – Haus am Moos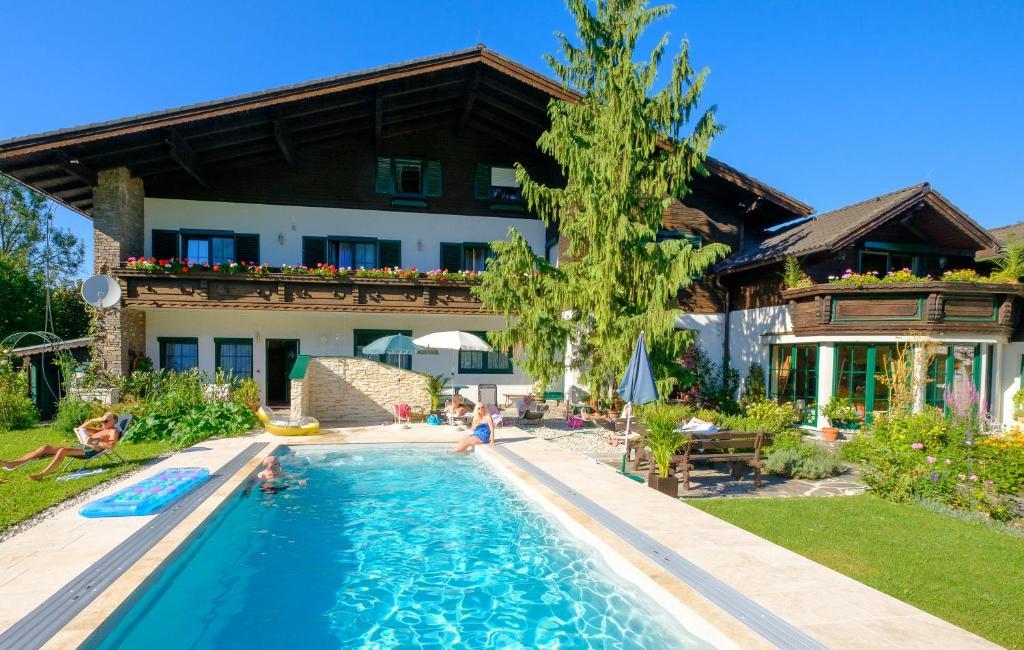 $$
Free Breakfast
Mountain View
Outdoor Terrace/Garden
B-B-B-B-B-B-BARGAIN! Seriously, we've found the best budget hotel in Salzburg and we're pretty hyped about it. Well, technically it's a bed-and-breakfast, but potato-patata – right? Honestly, though, this place is practically palatial, with loads of lavish fixtures and fittings that'll have you thinking you're staying at some fancy boutique hotel rather than a top pick for budgeteers in Salzburg. It's located right at the foot of the Unterberg Mountain meaning that you'll have to bus it into Salzburg centre, but for a lush location like this, who cares?
The Best Travel Backpack?!
Pssssst! Not picked the perfect travel backpack yet? The Broke Backpacker team has tried out over thirty backpacks this year! Our favourite carry on backpack is the Nomatic Travel Bag.
Read our full review!
What to Pack for your Salzburg Hostel
We don't often travel without these essentials.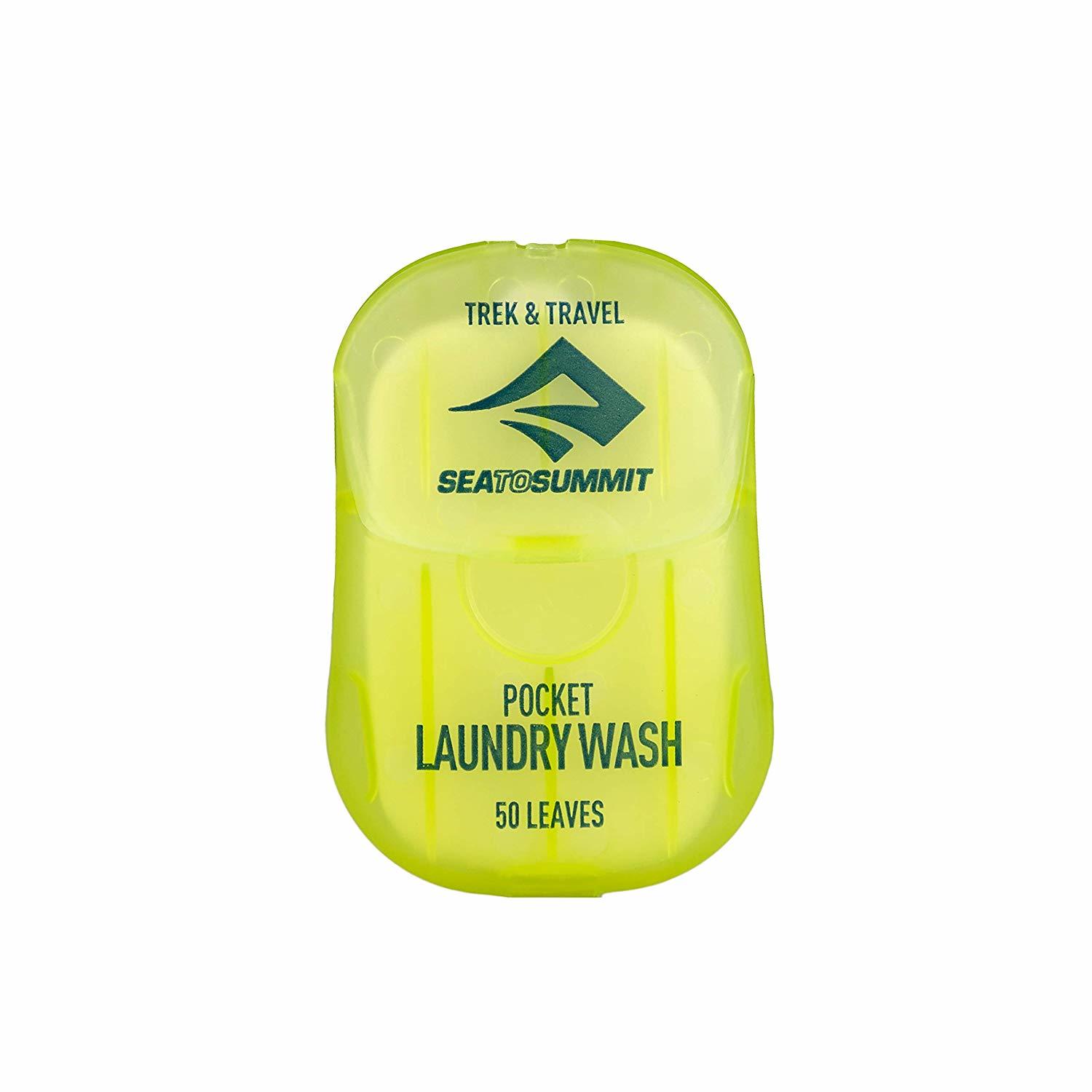 1. Sea to Summit Travel Soap: The Sea to Summit multipurpose soap leaves are the perfect hygiene travel companion. The individual, Leave-no-Trace-certified strips are great for keeping your hands clean before you eat in that dodgy but delicious restaurant. There are also little strip packs for laundry, shampoo and shaving.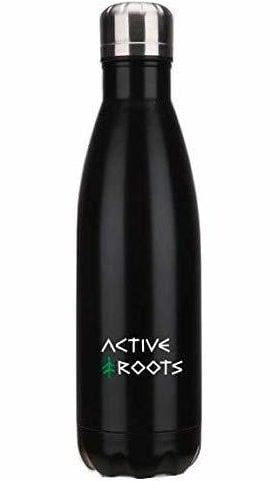 2. Active Roots Water Bottle: Sturdy and durable, the Active Roots water bottle survives the roughest adventures while keeping your drink cold or hot for at least 24 hours. Vacuum-sealed and made from stainless steel, the bottle can fit 25oz, which is plenty to keep you hydrated. Super cool bonus: the bottle isn't just super useful, it helps to reduce the single-use plastic waste – save the planet by filling up your bottle.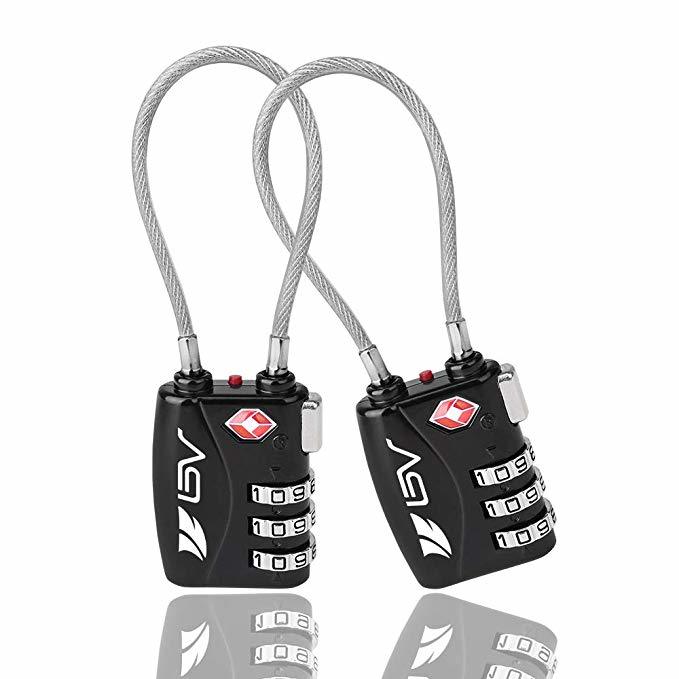 3. Padlock: Theft happens in hostels, so keep a padlock to clip on your locker. This padlock can also double to keep your pack shut while in-transit. No need for keys (which can easily be lost or stolen too), you just have to remember a three-digit number to unlock your travel essentials.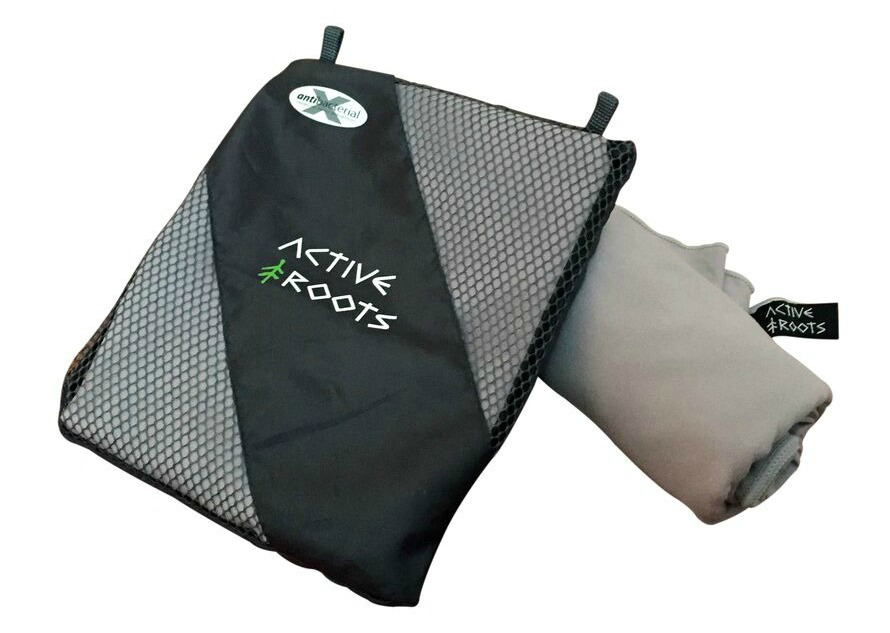 4. Active Roots Microfiber Towel: Having your own towel on your travels is a game changer. The Active Roots Microfiber Towel is perfect for travellers who are looking for a lightweight, quick-drying and extremely soft option. The antibacterial material is super water-absorbent and resists odor buildup because of its antimicrobial material. Ain't technology cool?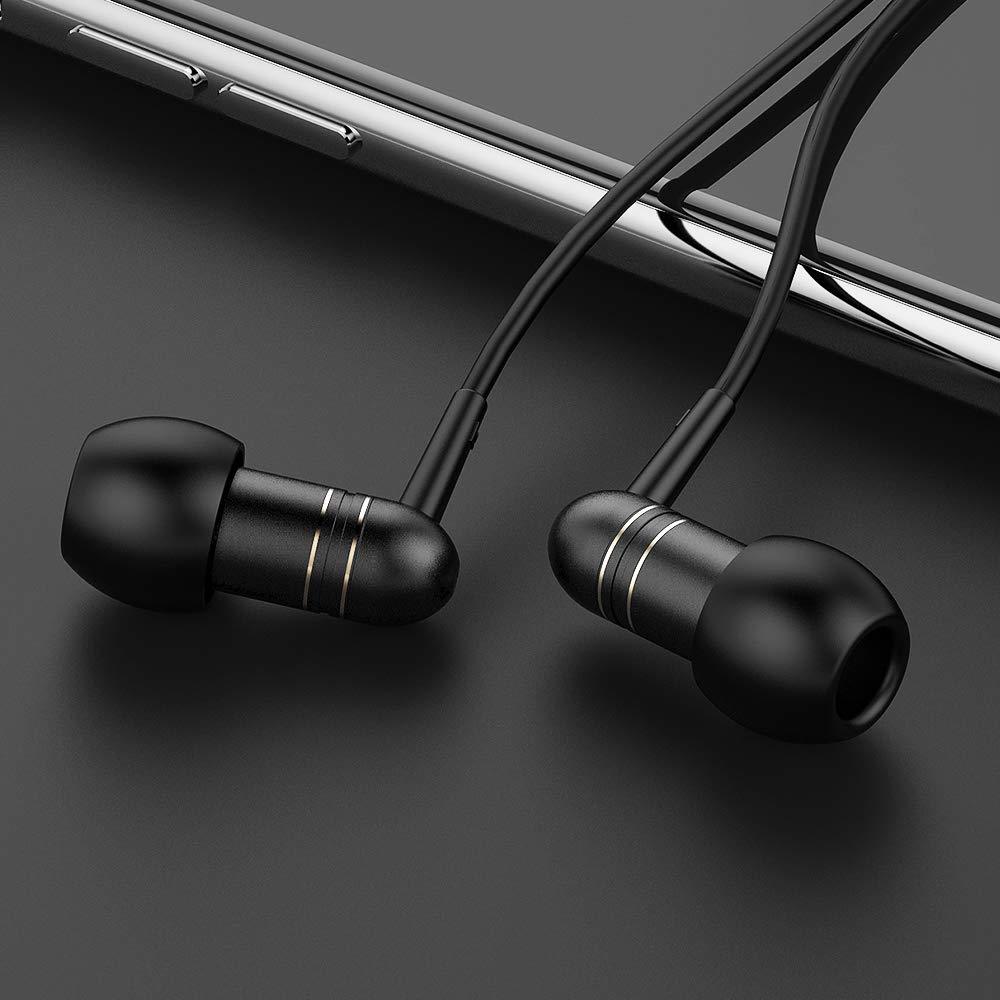 5. Noise-Cancelling Earbuds: You'll have some pretty sorry roommates – it happens from time to time. These noise-canceling earbuds help mitigate the damage. The comfortable and ergonomic design won't hurt your ears while sleeping no matter how long you keep them in. Increase the quality of your sleep by listening to some relaxing music at night or just enjoy the silence.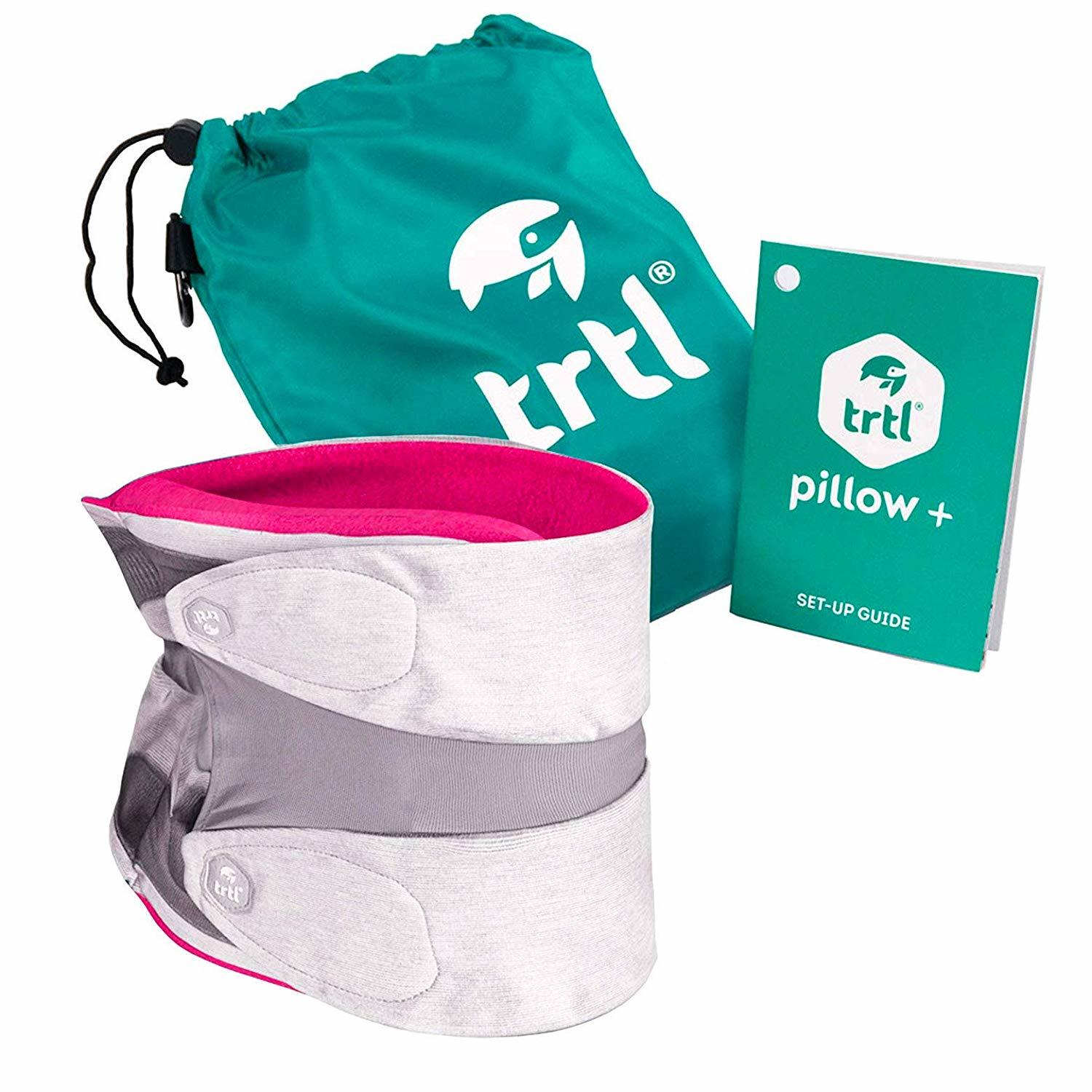 6. TRTL Travel Pillow: Get rid of the red eyes and yawning with this TRTL travel pillow. It's not just a normal neck pillow (I mean, look at it!), the ergonomic design gives your neck and head so much comfortable support that you'll actually be able to have some decent rest. Super easy to carry and clean, it takes up so little space compared to a traditional travel pillow.
Why you should travel to Salzburg
Alas, the time has come for me to leave you: we have made it to the end of my best hostels in Salzburg list.
Finding affordable backpacker accommodation in Salzburg can be rather difficult if you are unfamiliar with where to look.
After making it through this hostel guide, you now hip to all of the best hostels in Salzburg.
I am confident that you can now book the right place for yourself based on your own budget and preferences. I want you to spend more time planning your epic adventure to Salzburg, and less time figuring out where to stay. Sorted.
Booking a hostel is easy when you possess all of the best options. The choice of where to book now lies in your hands…
Still feeling conflicted? Not sure which hostel in Salzburg is the best hostel for you?
In times of uncertainty, I recommend that you just go with my top overall pick for the best hostel in Salzburg: Yoho International Youth Hostel Salzburg. Happy travels!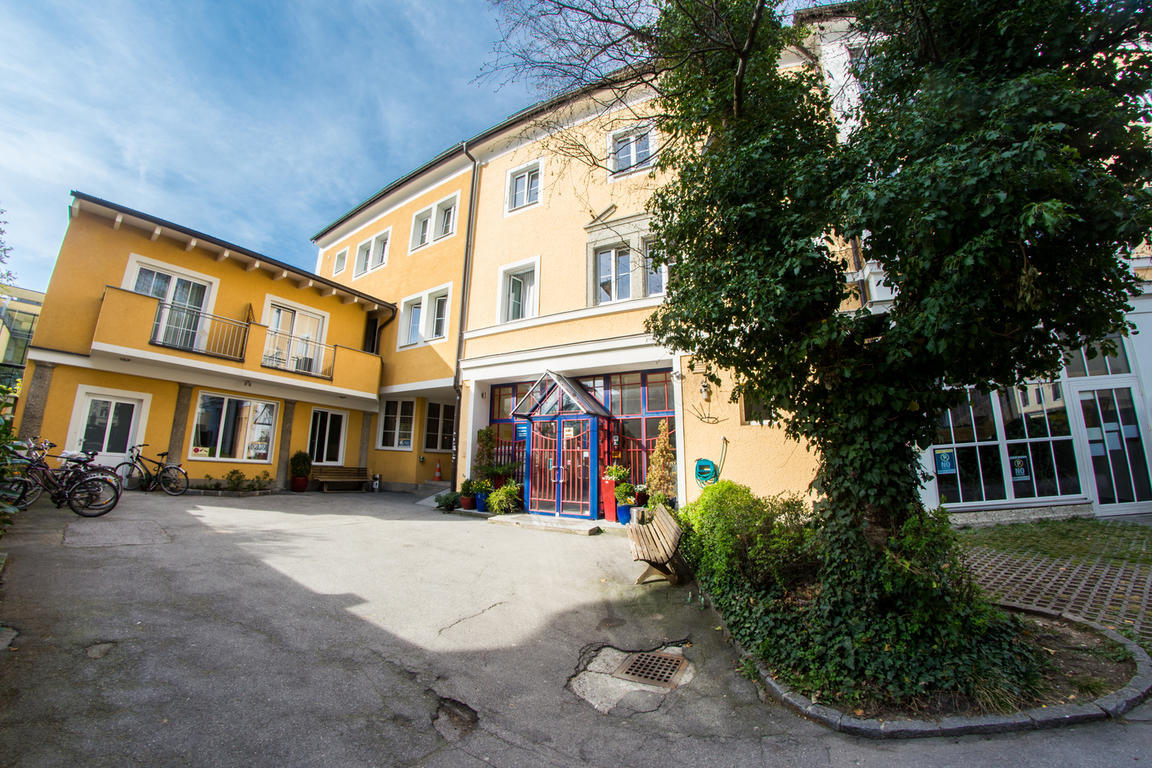 Travel Safety Tips for Salzburg
And don't forget Travel Insurance! We've put together a roundup of Travel Insurance for backpackers – check it out here, or if you're low on time, get a quote from World Nomads, our favorite travel insurance provider.
Getting an estimate from World Nomads is simple – just click the button or image below, fill out the necessary info, and you're on your way!

More Epic Hostels in Austria and Europe
Hopefully by now you've found the perfect hostel for your upcoming trip to Salzburg.
Planning an epic trip all across Austria or even Europe itself?
Don't worry – we've got you covered!
For more cool hostel guides around Europe, check out:
Over to you
By now I hope our epic guide to the best hostels in Salzburg has helped you choose the perfect hostel for your adventure!
If you think we've missed anything or have any further thoughts, hit us up in the comments!
Yay for transparency! Some of the links in this post are affiliate links. This means that if you book your accommodation through the site, The Broke Backpacker will earn a small commission at no extra cost to you. Your support helps keep the site going.