Visiting Singapore is a little haven for travellers. This mini-country-city has a beautifully central global location, connecting Europe, Asia, and the Middle East. 
Whether you're hopping around or through Asia, you should at least consider stopping over in this stunning destination. This melting pot overs us curious travellers something unique to discover.
Choosing the best hotel in Singapore can look vastly different from one person to the next. If you're a foodie, you can place yourself right next to the most delicious ingredients to touch your palette. Those than come for the delights of Gardens by the Bay could even look for a hotel room view… 
Hotels in Singapore generally come with a pretty price tag too. Knowing the ins and outs of Singapore's hotel scene before you go can really pay off; it'll change what your city experience becomes quite dramatically. 
Whether you're a city person or not, Singapore is DEFINITELY worth adding to your bucket list. Staying in a hotel offers the peace you'll crave after an action packed day of sensory overload in this super special destination. Let's talk top hotels in Singapore!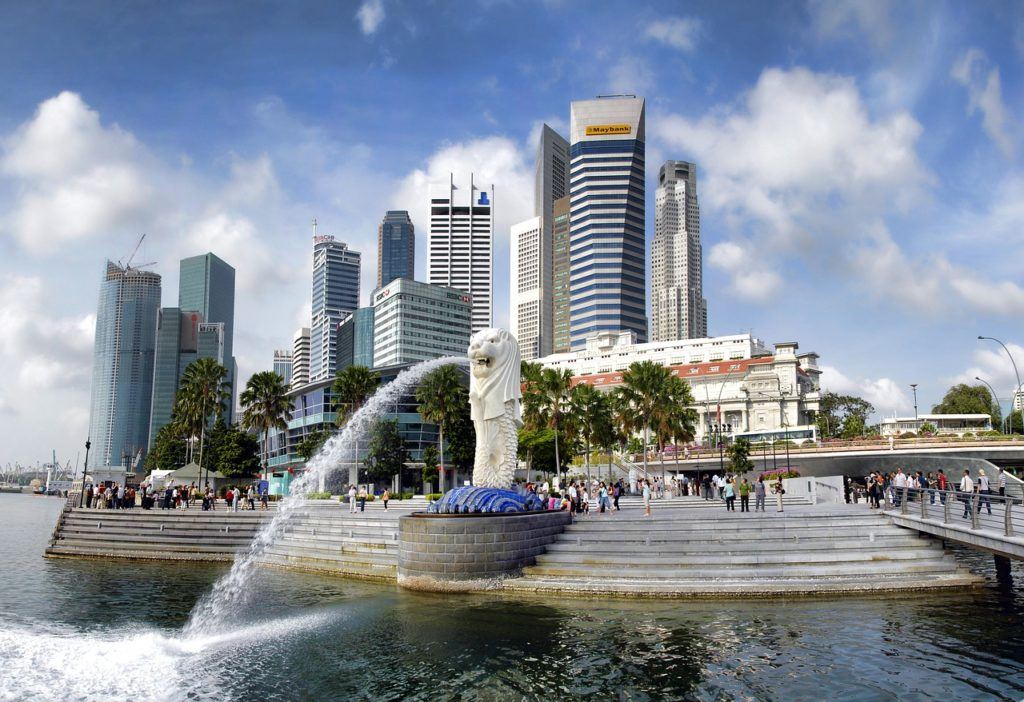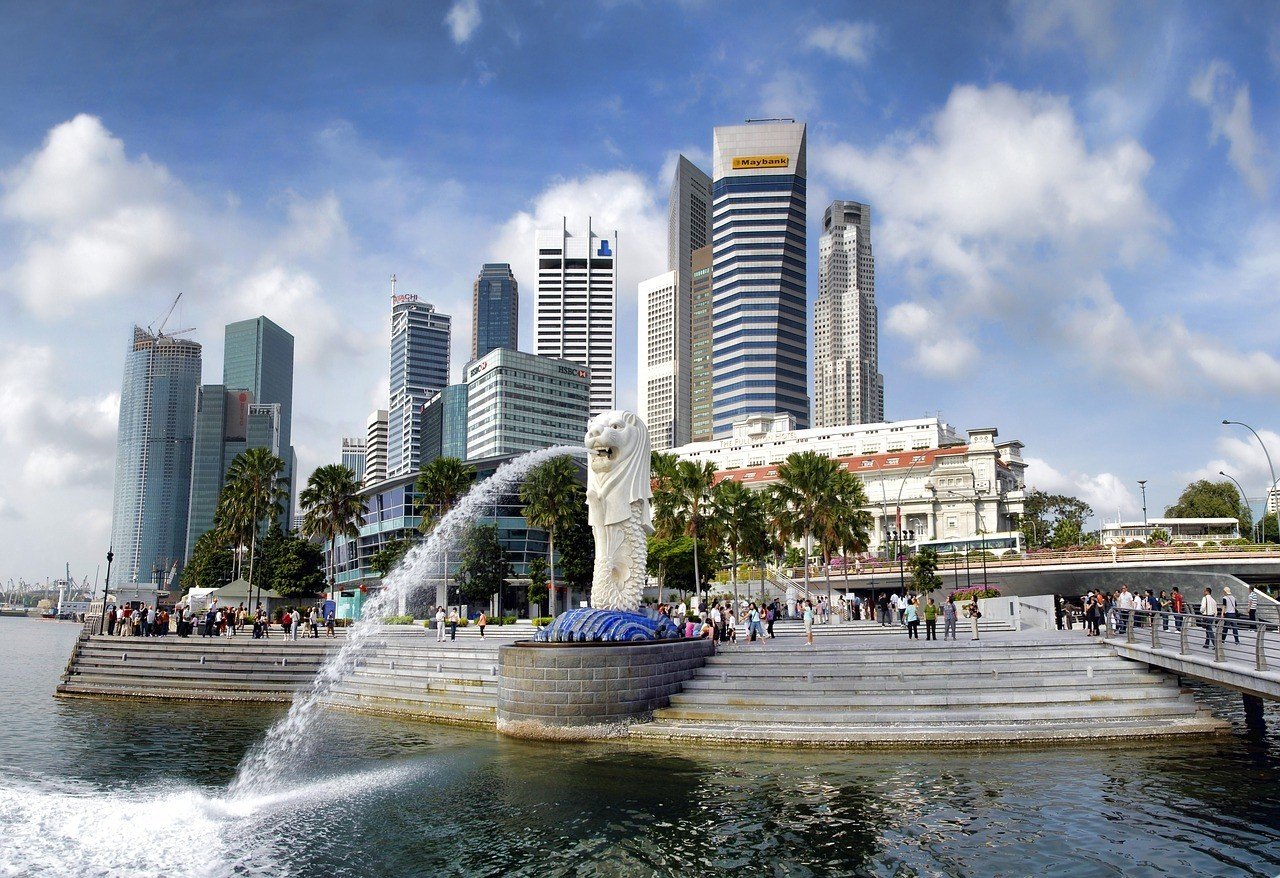 Selection Criteria
When I put together our list of the best hotels in Singapore, I took several factors into account to ensure that they really are a cut above the rest. Here are the key aspects that have been considered:
Location: Choosing the location of a hotel can make or break your trip, so it's crucial to choose wisely. I've handpicked hotels in central areas offering easy access to Singapore's top attractions, shopping districts, and cultural landmarks. I've picked out hotels in the best areas of Singapore to stay in.
Customer reviews and ratings: I'm always well aware of the importance of customer feedback when it comes to selecting a hotel, so I meticulously reviewed countless customer ratings and reviews. My picks boast high customer satisfaction rates, and I've prioritized establishments that consistently offer exceptional customer service.
Amenities and services: A hotel's amenities and services significantly enhance the guest experience. Therefore, I've sought out hotels that provide a wide range of amenities and services, including luxurious spas, refreshing pools, on-site dining options, and complimentary Wi-Fi.
Price range: It's important to understand that everyone has different budgets, so I've made it a point to feature hotels covering a range of price points, from budget-friendly options to luxurious resorts. My goal is to ensure that there's something for everyone without compromising on quality or comfort.
By considering the factors mentioned above, you can relax knowing that your chosen accommodation will exceed your expectations. I hope they make your Singaporean travel adventure even more extraordinary. So get ready to immerse yourself in the skyline and savour mouthwatering delicacies. Most of all, get ready to create memories that will stay with you for years to come.

Unlock Our GREATEST Travel Secrets!
Sign up for our newsletter and get the best travel tips delivered right to your inbox.
Marina Bay
Marina Bay in Singapore is one of my favourite areas to visit in this vibrant city. The setting is simply unparalleled, thanks to its close proximity to many of Singapore's top attractions. So, if you're wondering where to stay in Singapore, Marina Bay could be just the spot.
My personal standouts include the Marina Bay Sands Skypark, which offers a stunning 360-degree view of the city. There's also the Gardens by the Bay, a nature park featuring otherworldly art installations. Another one of my favourite things to do in Marina Bay is taking a leisurely stroll along the boardwalk to soak up the surrounding sights.
The area is well-connected with the rest of the city via public transportation, making it easy to get around. The MRT station in Marina Bay is just a stone's throw away from most hotels, which is very convenient.
To put it plainly, if you're looking for a luxurious and unforgettable stay in Singapore, Marina Bay is definitely the place to be.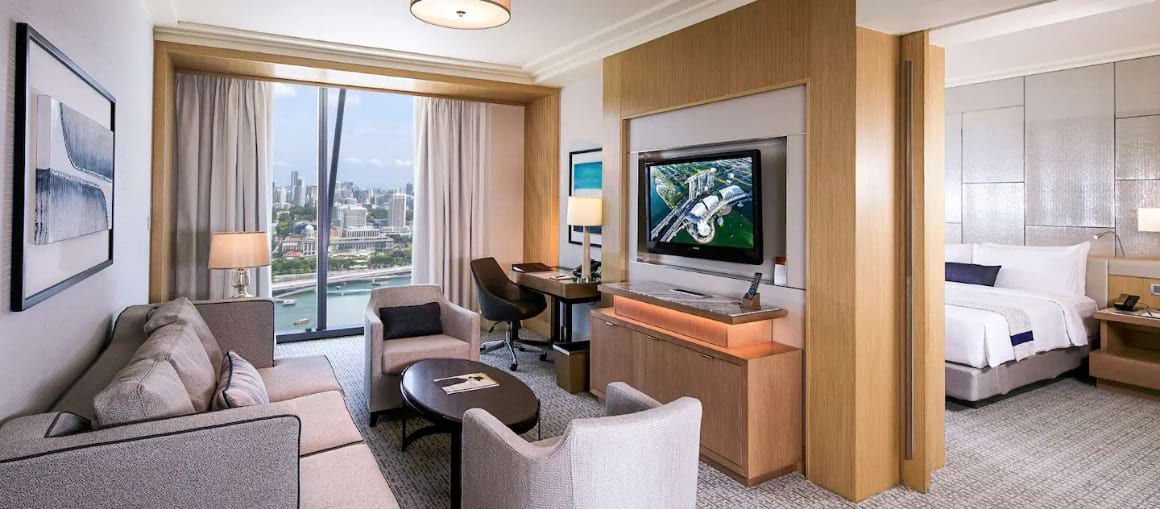 Marina Bay Sands is one of the most iconic luxury hotels in Singapore, and it's one of my absolute favourite places to stay when I'm in the city.
The hotel is nestled in the heart of Marina Bay, right next to the Marina Bay Sands Mall, which is packed with high-end shops and restaurants. It's also close to other popular attractions, including the Singapore Flyer, Gardens by the Bay, and the ArtScience Museum. Plus, getting around is a breeze thanks to the nearby MRT stations, bus stops, and taxis.
Now, let's talk about the standout features and amenities of Marina Bay Sands.
This hotel is one of the BEST in Singapore with a rooftop pool. From said rooftop infinity pool, you'll have extravagant views of the city skyline! (And ranks amongst the biggest in the world).
Moreover, the hotel has a state-of-the-art fitness centre, a luxury spa, and several world-class restaurants and bars, including the famous CÉ LA VI. If you ask me, it's undoubtedly one of the nicest hotels in Singapore.
The chic and spacious guest rooms don't hold back either. They offer spectacular views of the city or the bay, with some even having private balconies. There's a range of suite options for guests who want to indulge in even more luxury as well.
Overall, Marina Bay Sands is a top-tier luxury hotel. Many guests are praising the hotel's luxurious amenities, stunning views, and excellent customer service. That being said, it is on the pricey side. But, it's definitely worth splurging on if you want a once-in-a-lifetime experience.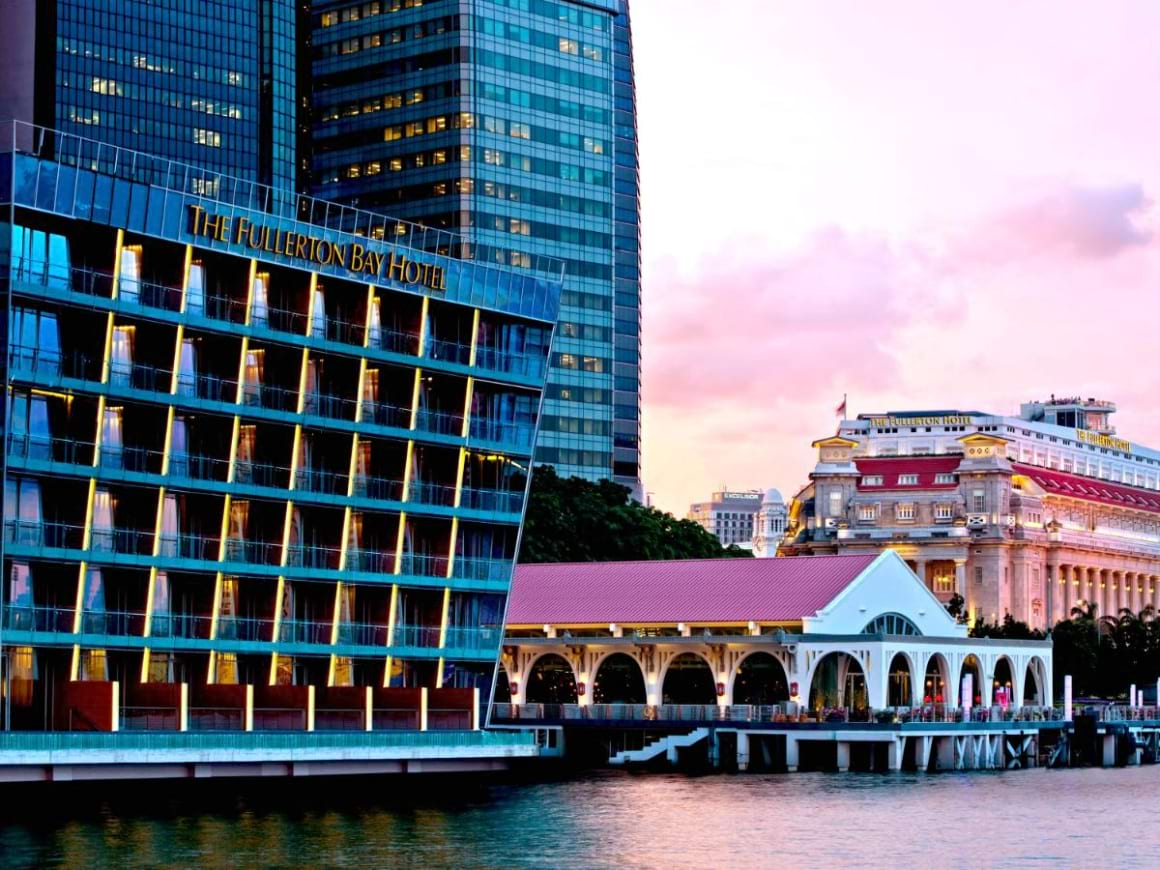 When it comes to hotels in Singapore, The Fullerton Bay Hotel is a standout option. This establishment offers guests easy access to some of Singapore's most iconic landmarks and attractions. All while overlooking the picturesque Singapore River.
As if that wasn't enough, there are plenty of restaurants, shops, and entertainment options nearby. This makes it a perfect home base for exploring all this enchanting city has to offer. However, it's not just the location that sets The Fullerton Bay Hotel apart from the rest.
This five-star hotel is beloved for its exceptional service, world-class amenities, and impeccably designed guest rooms. Its staff are incredibly attentive and hospitable. They're always willing to go above and beyond to ensure that their guests are enjoying themselves. At the same time, its rooms offer a modern yet classic aesthetic.
They are also well-appointed with all the modern amenities you could need, like free Wi-Fi, a flat-screen TV, and a Nespresso coffee machine. They also feature floor-to-ceiling windows offering sweeping views of the Singapore River.
Unsurprisingly, it's widely considered to be one of the best historic hotels in Singapore. Many are calling it the perfect hotel for a romantic getaway.
Orchard Road
Orchard Road is the ultimate shoppers' paradise and a boisterous hub of activity that never fails to amaze. It stretches for about 2.2 kilometers and is lined with high-end boutiques, department stores, as well as luxury malls.
As a shopaholic myself, I felt like I couldn't have asked for a better location during my weekend in Singapore. Orchard Road isn't just about shopping though. There are plenty of nearby attractions to explore, like the magnificent Singapore Art Museum or the captivating National Museum of Singapore.
If you're something of a foodie, you'll be thrilled to know that there are numerous world-class restaurants and eateries along Orchard Road as well. The neighbourhood is very well-connected with quality public transportation options like MRT stations and bus stops too. This makes it a brilliant base to explore other parts of Singapore.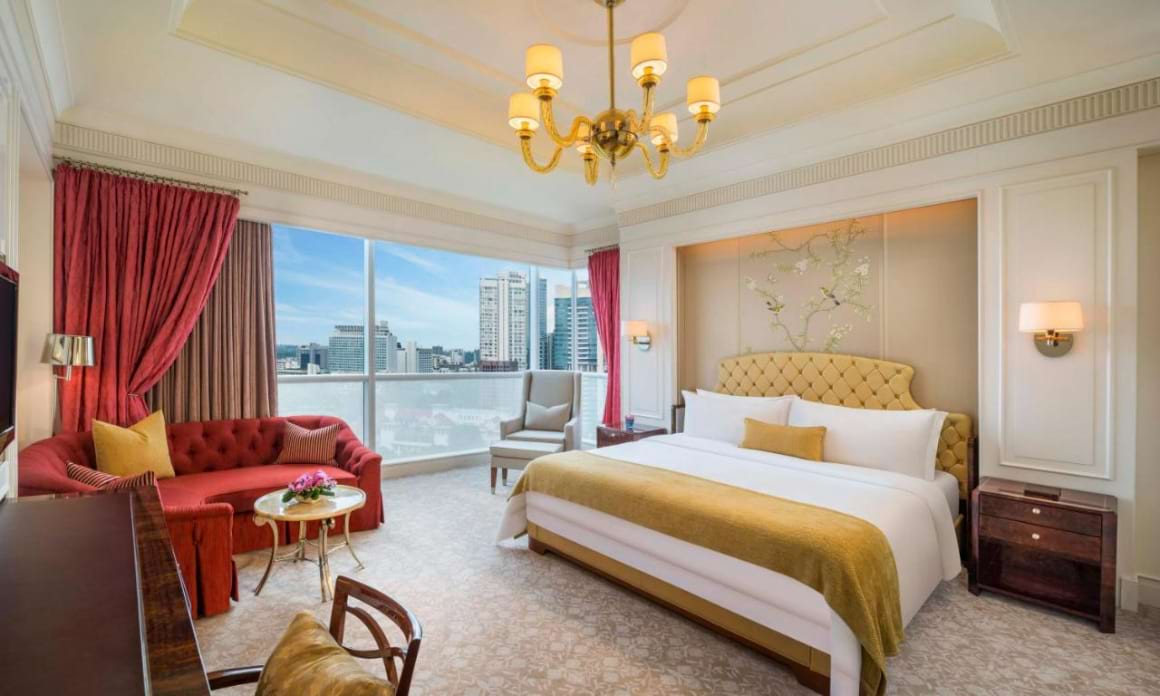 The St. Regis Singapore is the epitome of elegance and sophistication. It's situated in the heart of Singapore's downtown area. It's well-connected to public transport too, which means you'll have easy access to a plethora of nearby attractions.
Among others, these include the iconic Singapore Botanic Gardens (UNESCO World Heritage Site). The perfect place to escape the bustle of the city and unwind in nature. The vibrant Clarke Quay and Gardens by the Bay are also easily accessible.
Now, let's talk about the standout features and amenities at The St. Regis Singapore. From the opulent lobby to the elegantly decorated guest rooms, every inch of the hotel exudes exquisite craftsmanship and attention to detail.
The guest rooms are nothing short of lavish and beautifully decorated combining classic elegance with modern comforts. They're complete with plush bedding, marble bathrooms, and panoramic city views.
Another standout feature is its legendary St. Regis butler service. From the moment you arrive, your personal butler will be there to attend to your every need. Whether it's unpacking your luggage, pressing your clothes, or arranging dining reservations, they will go above and beyond to ensure that your stay is as memorable as possible.
The St. Regis Singapore offers a variety of gastronomic delights as well. Brasserie Les Saveurs serves exquisite French cuisine, while Yan Ting offers authentic Cantonese dishes you'll discuss for years to come. Don't forget to indulge in the hotel's delectable signature Afternoon Tea at The Drawing Room either. Trust me; you won't be sorry.
Unsurprisingly, the hotel has garnered exceptional ratings and reviews, with many highlighting the hotel's centrality and tranquil ambience. Looking for an indulgent escape in Singapore? Look no further.
Small Pack Problems? 😉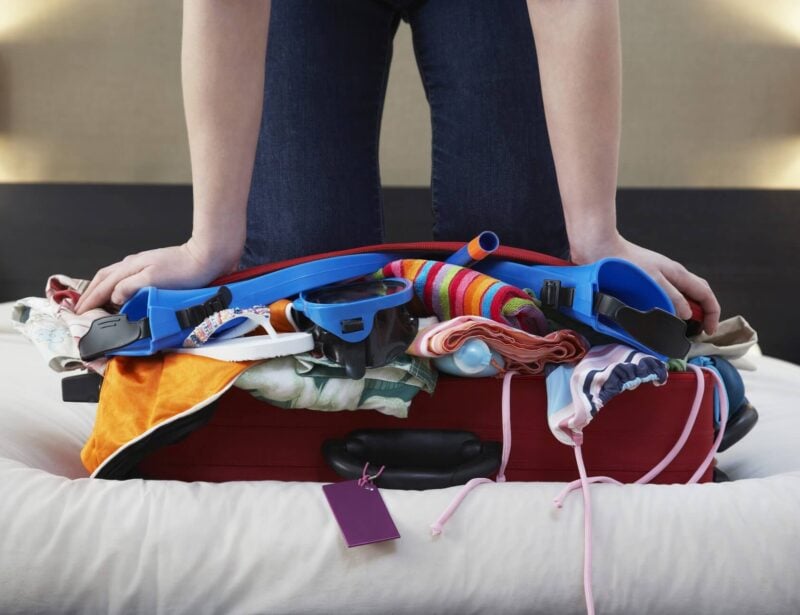 My missus travels with all her clothes in ziplock bags: don't be like my missus. UP YOUR PACKING GAME!
Packing cubes for the globetrotters and compression sacks for the real adventurers – these babies are a traveller's best kept secret. They organise yo' packing and minimise its volume too so you can pack MORE.
Or, y'know… you can stick to ziplock bags.
View Our Fave Cubes
Or Check Out the Sacks!
Undoubtedly one of the best affordable hotels in Singapore, Hotel G Singapore is conveniently nestled in the boisterous neighbourhood that is Orchard Road. It's just a short walk away from the charming streets, vibrant markets, and delicious local eateries that make this beloved suburb so culturally rich.
I stayed there recently, and it exceeded my expectations in every way. Despite being a budget-friendly option, it doesn't compromise on comfort or convenience whatsoever. The beds are cosy, and everything is spotless, while the rooms are compact but practically designed and well-equipped with modern amenities.
Of course, Hotel G Singapore also offers complimentary Wi-Fi, allowing you to stay connected throughout your stay, and they offer several unique, Instagram-worthy food and beverage outlets.
Accessibility is another plus point when it comes to this hotel. The Somerset MRT Station station is just a short walk away, giving you easy access to other parts of the country. Exploring the neighbourhood on foot is a breeze as well and a great way to immerse yourself in its vibrant atmosphere.
In terms of nearby attractions, the hotel has plenty to offer. My recommendations include iconic attractions like Gardens by the Bay, Marina Bay Sands, and the Singapore Botanic Gardens. The nearby ION Orchard and Somerset 313 malls are also well worth exploring and offer a world of retail therapy.
Based on other guests' ratings and reviews, the overall experience at Hotel G Singapore is excellent. Many are complimenting its cleanliness, friendly staff, and value for money. So, if you're looking for a budget-friendly option, Hotel G Singapore is definitely worth considering.
Kampong Glam
The endearing Kampong Glam is known for its rich cultural heritage, trendy boutiques, buzzing culinary scene, and colourful history. I recently had the opportunity to visit this charming neighbourhood. It left a lasting impression on me and my travels through Southeast Asia – to say the least.
As I walked through the streets of Kampong Glam, I was immediately taken by its mesmerizing blend of traditional Malay and Arab influences. That said, with its golden domes and intricate architectural details, one of the standout features of Kampong Glam is undoubtedly its iconic landmark, the Sultan Mosque. As I stepped inside, I was greeted with an overwhelming sense of tranquillity and spirituality I won't forget anytime soon.
Another notable attraction in the area is the Malay Heritage Centre. This museum offers a fascinating window into the history and culture of the Malay community in Singapore. It's complete with interactive exhibits, displays, and engaging storytelling. I thoroughly enjoyed my visit and consider it a brilliant way to learn about the neighbourhood's heritage.
To top it all off, Kampong Glam is well-connected to the rest of Singapore and easily accessible by public transportation, seeing as Bugis MRT station is nearby.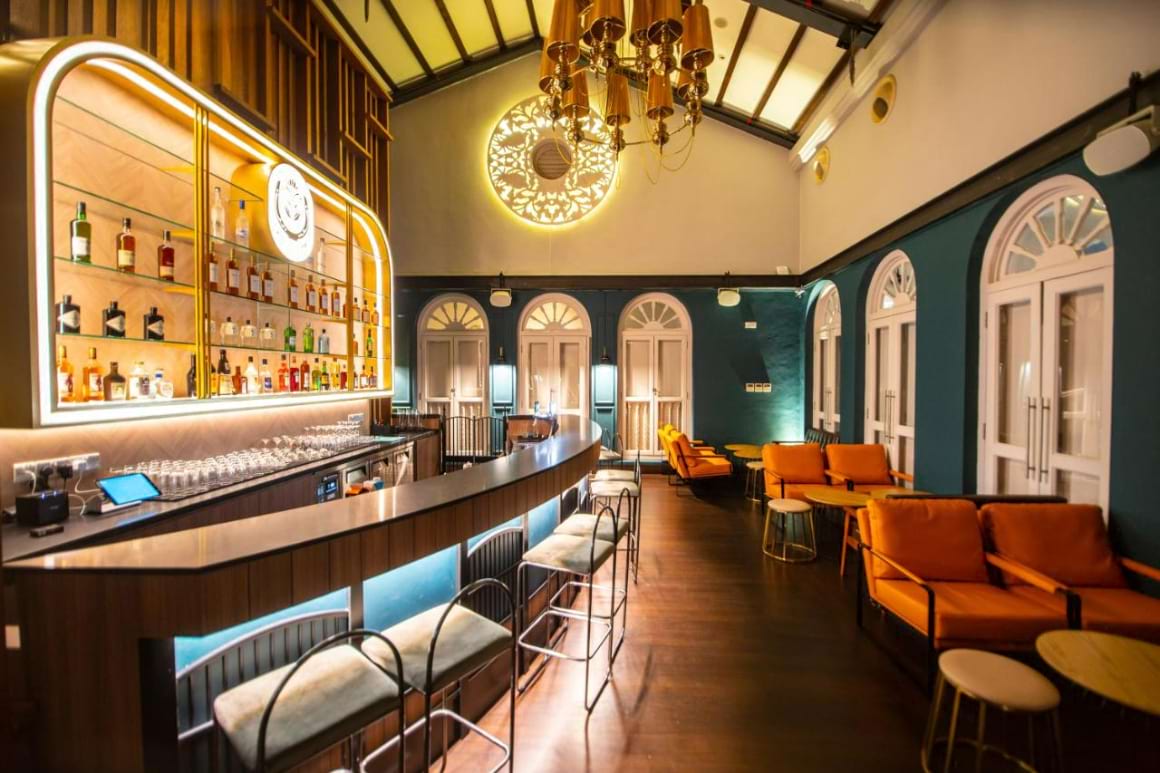 The Sultan is a homely hotel surrounded by a lively mix of heritage shophouses, trendy boutiques, and vibrant cafes. Its central location makes immersing yourself in the rich cultural tapestry of the neighbourhood an absolute breeze.
Upon arrival, I was greeted with a warm and inviting ambience. The attention to detail in the decor and furnishings left a lasting impression on me. It's also just a short stroll away from many of the area's most notable attractions. Its uniquely designed rooms offer a perfect blend of comfort and style.
Unsurprisingly, it's widely considered to be one of the best boutique hotels in Singapore. Another standout feature is the hotel's courtyard, which serves as a tranquil oasis. I consider it the perfect spot to relax and unwind or enjoy a morning coffee (since it's surrounded by lush greenery and soothing water features).
Looking at ratings and reviews, we can also see that many guests rave about the hotel's restaurant. Known for showcasing local flavours and culinary craft. Needless to say, booking a stay comes highly recommended.
Next up, we have Hotel Boss, a fantastic budget-friendly option located in the centre of Kampong Glam. It has everything I needed for a comfortable stay without breaking the bank.
It's surrounded by colourful shophouses, trendy cafes, and bustling street markets, and exploring the neighbourhood was a treat in itself, thanks to its rich cultural heritage and lively atmosphere. Arab Street, which is known for its unique shops and culinary delights, is also just a short walk away.
One of the best things about Hotel Boss is that it's affordable without compromising quality. The rooms are small but permeate a tranquil atmosphere while being clean, cosy, and well-equipped with essential amenities like complimentary Wi-Fi.
They even offer a rooftop pool, and the hotel is quite close to Bugis MRT Station. Naturally, the staff are exceedingly friendly and accommodating as well.
All in all, my experience at ABC Hotel in Kampong Glam was delightful. It offered a comfortable, affordable stay in a vibrant neighbourhood, with friendly staff and easy access to nearby attractions.
Don't let the budget-friendly label fool you, this home away from home punches far above its weight and ranks very highly on my list of great value hotels in Singapore.
Is This the Best Travel Pack EVER???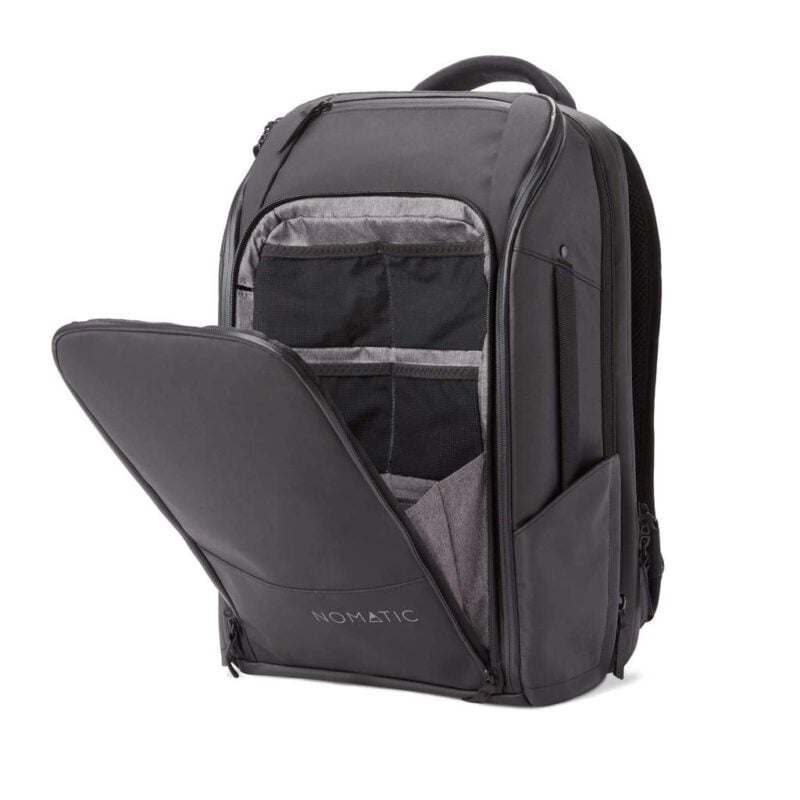 Chinatown
Chinatown is a treasure trove of culture and culinary prowess. The energy in the neighbourhood is absolutely infectious, and it's a fantastic place to immerse yourself in Singapore's Chinese heritage. A visit to Chinatown has to be part of your Singaporean itinerary.
Best of all, it's quite possible to have an amazing time there without splashing all your cash. My recommendation for budget travellers is the vibrant Chinatown Street Market. Here you'll find a variety of affordable souvenirs, trinkets, and traditional snacks.
Still, there's a whole lot more where that came from. Hawker centres like Chinatown Complex Food Centre and Maxwell Food Centre offer a wide array of delectable, wallet-friendly dishes like Hainanese chicken rice, char kway teow, or bak kut teh.
You'll also discover a wealth of free or low-cost activities, like visiting the historic Sri Mariamman Temple. Or, the fascinating Buddha Tooth Relic Temple and Museum.
Last but not least, like the rest of Singapore, Chinatown is considered relatively safe for tourists. But, as with anywhere else in the world, it's always important to remain vigilant and take basic precautions. All things considered, I'd say that as Singapore is generally expensive (for SE Asia), Chinatown is the ideal place for tourists on a budget.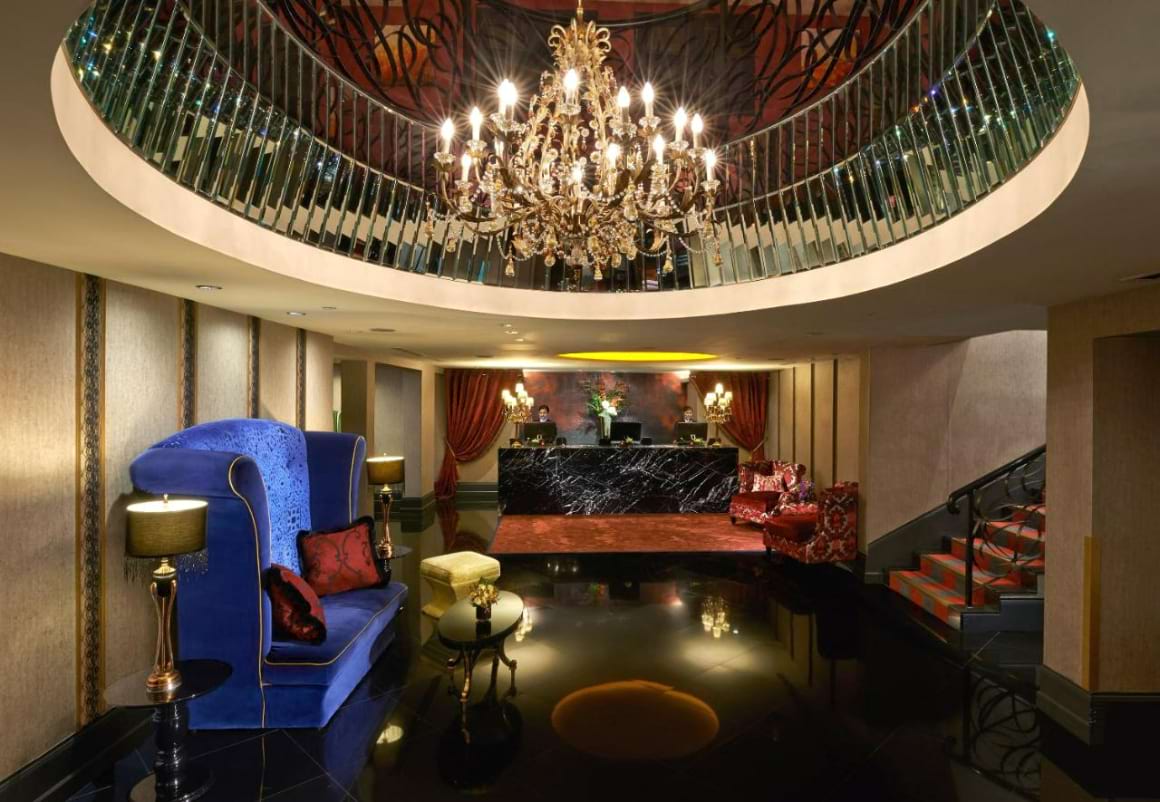 This boutique hotel holds a special place in my heart, as I had the pleasure of staying there during a family vacation in Singapore. It sits in the vibrant and historic district of Chinatown, right along Erskine Road.
Its central location puts you in the heart of the action. It makes it easy to explore nearby attractions like the Sri Mariamman Temple, among others. The Chinatown Heritage Centre is well worth a visit too. Here you can step back in time and learn about the early days of Chinatown through interactive exhibits and displays
Another thing that stood out to me about this boutique hotel is how much it prides itself on its bold and unique design. Each room has its own personality and is elegantly furnished and adorned with plush fabrics and antique accents. This creates a luxurious and intimate atmosphere. Some rooms even come with Jacuzzis, perfect for indulging in a relaxing soak after a day of exploring.
The hotel also boasts a rooftop bar named Aria, offering panoramic views of the city skyline. There's also a charming restaurant called "La Ventana," serving unparalleled Spanish cuisine with a modern twist.
While it's true that some may miss facilities like a swimming pool or fitness centre, I think this establishment more than makes up for it with its intimate and luxurious ambience. Its distinctive design, comfortable rooms, and standout amenities are sure to leave a lasting impression long after you've checked out.
Discover Singapore With the Broke Backpacker
Can you believe it? We've come to the end of our Singapore hotel adventure. I hope you've had a great time exploring the best hotels in Singapore with me and that this article has helped you find the perfect hotel for your Singaporean getaway.
Remember, it's always a good idea to consider different neighbourhoods based on your preferences, and it's important to clearly define what you're looking for before making a booking decision.
Don't forget to take advantage of the resources available on our website to assist you in planning your trip either. We've curated itineraries highlighting the best attractions to visit, suggestions for optimal durations, and recommendations for budget-friendly activities. And you'll find an engaging community forum where you can connect with fellow travellers to exchange helpful tips.
To make sure you get the most out of your trip, we also offer handy guides on backpacking gear, money-saving tips, and a variety of travel resources. So, why wait any longer? Start planning your holiday and get ready for the getaway of a lifetime.
Booking a Hotel in Singapore
It's time for me to give you some insider tips on booking the perfect Singaporean abode. First, consider which areas best suit your style. Is it the glitz of Orchard Road or the cultural richness of Chinatown? Also, look for hotels near MRT stations for easy transportation and check out guest reviews to gauge the hotel's quality and service.
Don't forget to try booking directly with the hotel either, sometimes you can score extra perks. And hey, remember to keep an eye out for special promotions and discounts on travel websites.
Booking a Hotel on a Budget in Singapore
Allow me to spill the proverbial beans on booking a wallet-friendly hotel. Timing is key, so book during off-peak seasons for lower rates and consider staying over weekends when business hotels often have discounted rates.
Make sure you check out local travel websites for exclusive deals and promotions too and look for money-saver areas.
FAQs About Singapore's Hotels
---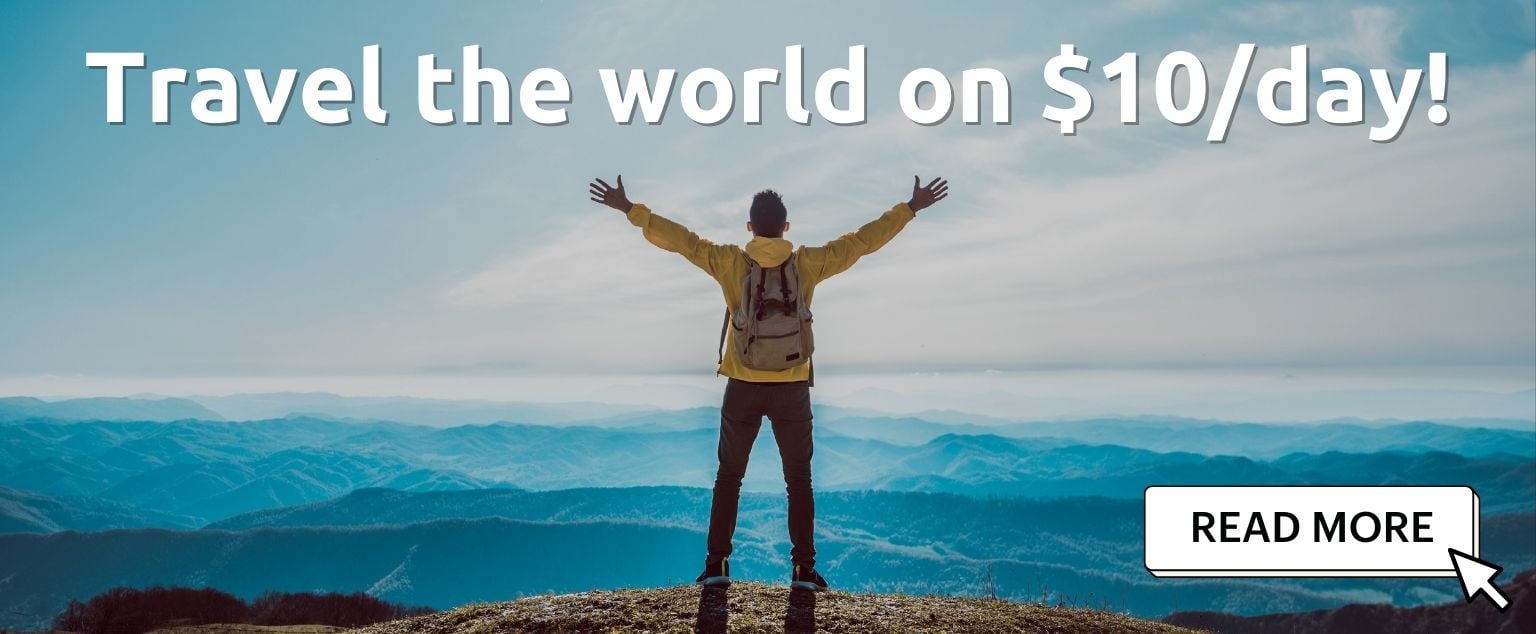 And for transparency's sake, please know that some of the links in our content are affiliate links. That means that if you book your accommodation, buy your gear, or sort your insurance through our link, we earn a small commission (at no extra cost to you). That said, we only link to the gear we trust and never recommend services we don't believe are up to scratch. Again, thank you!
Discover Singapore With The Broke Backpacker
Are the best hotels in Singapore worth it? You bet your ass they are.
Singapore is the type of place you rock up, delight your senses, eat your bodyweight in amazing food, and then enjoy the best seep of your life. Waking up in pure comfort is something money can't buy… am I right?
If you're looking for a great hotel in Singapore's city centre, check out Marina Bay Sands. This stunning hotel offers guests the city break you won't EVER forget.
For those on a tighter budget, Hotel G Singapore is the best cheap hotel in Singapore. It's also in the Orchard Road area, which is my favourite area to have easy access to that amazing food!
Whichever of these top hotels in Singapore you choose, you're guaranteed a city break to fill your life with wonderful memories. Now that really is priceless afterall.