The island of Aruba is what you picture when you think of Caribbean paradise. With year round sunshine, gorgeous white-sand beaches, and incredible snorkeling and diving spots, it's no wonder more and more tourists flock to the sunny island each year.
When it comes to finding a place stay, I always recommend staying in something local and authentic – AKA, a villa.
Villas in Aruba are a totally mixed bag. You might be thinking that villas have to be super stylish or overpriced luxury, but that's not the case here. And that's the cool thing: the different styles and sizes of villas mean that pretty much any kind of traveler on (almost) any kind of budget can enjoy a stay in a villa here.
You'll find historic colonial-style properties, sleek modern villas crammed with designer furnishings, and more affordable villas set in residential neighborhoods. So while staying at hotels and guesthouses on Aruba is all well and good, when you think about it these places are lacking in charm compared to a villa in Aruba. They can feel pretty close quarters, and not very private at all.
And if you're after some real downtime, it's all about choosing a villa. No doubt about that. How could you say no to staying in a villa with a private courtyard and its own huge swimming pool?
If that's you, you've come to the right place. I've carefully chosen some of the best villas in Aruba so you don't have to trawl through it all – and all categorized so you can hone in on one that's right for you.
In a Hurry? Here's Where to Stay in Aruba for One Night
Is this amazing Aruba Villa booked for your dates? We've got your back with our other favorite properties below!

Unlock Our GREATEST Travel Secrets!
Sign up for our newsletter and get the best travel tips delivered right to your inbox.
Staying in a Villa in Aruba
Like I said, villas in Aruba are pretty varied. Even though Aruba is expensive, there's a surprising amount of choice for budget stays so even backpackers and independent solo travelers on a budget can easily afford at least a couple of nights in a villa. It's an awesome way to reset and unwind, especially if you've been on a long trip staying in hostels every night (trust us, we know how that feels).
And that's pretty much the reason that anyone would opt for a villa in Aruba – or anywhere: the ability to completely chill out and travel at your own pace. With a hotel you can feel constrained by check-out times, opening hours for the breakfast buffet, and mundane worries like trying to snag a poolside lounger before they're all taken up. Villas are totally NOT about that.
Staying somewhere a little more high-end also means you'll be getting to stay somewhere with some awesome design credentials – and facilities to boot. However even most villas in Aruba come with a garden, or at least a private terrace or courtyard, and many of them have their own pools.
Aruba's beautiful natural scenery is often used as part of the USP of villas in the island nation – I mean, it's not one of the top ten Caribbean islands for no reason! Many of them are close to the rugged Arikok National Park, or if not, they overlook many of Aruba's picturesque sandy beaches. This puts you in striking distance of hikes and snorkel excursions alike.
Villas often have quite a colonial-esque style, pointing to the island's history. Think period charm (high ceilings, tiled floors, etc.) but with modern facilities that mean you can whip up a meal in a contemporary fully-equipped kitchen. Some of the more modern villas have been carefully curated to provide an idyllic private retreat – and much of the time not skimping out on shiny fixtures and fittings.
What to Look For in a Villa
Villas in Aruba come in a range of different types, but usually, there's one thing that every villa has: outdoor space. This can be in the form of a patio surrounding a pool, a plant-filled garden with a barbecue, or a sunny, walled terrace. They also usually come with well-equipped kitchens, air conditioning, and private parking.
Before you go ahead and book a villa though, it's worth considering the neighborhood in Aruba you want to stay in, as though it's a small island, each area has its own charm about it.
When it comes to booking a villa, because of the range of different types of property available, it's best to use Airbnb. Booking.com and other sites (such as Vrbo) are also good options, but they don't have the same scope of villas to choose from that Airbnb boasts. Bagging yourself a villa in Aruba on a budget is a breeze with Airbnb – it's easy to compare them. Plus you can chat directly with the villa director or manager, and read reviews too.
But if that sounds like too much work, don't worry, because I've already found the best of the best for you below.
OVERALL BEST VALUE VILLA IN ARUBA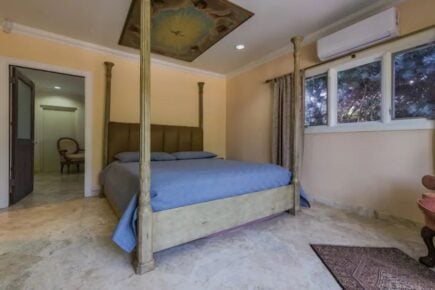 OVERALL BEST VALUE VILLA IN ARUBA
Ocean Front Luxury Villa
> $$
> 13 Guests
> Beach access
> Private pool
BEST BUDGET VILLA IN ARUBA
BEST BUDGET VILLA IN ARUBA
Happy Villa in Oranjestad
> $
> 4 Guests
> Shared swimming pool
> Short walk to restaurants, bars and beach
BEST VILLA FOR COUPLES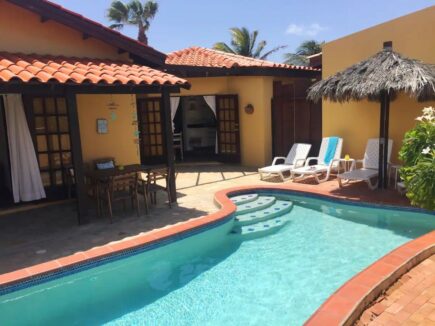 BEST VILLA FOR COUPLES
Spanish style villa with private pool
> $$
> 2 Guests
> Private pool and garden
> Free parking
BEST VILLA FOR A GROUP OF FRIENDS
BEST VILLA FOR A GROUP OF FRIENDS
Stunning 5-star Villa
> $$$
> 10 Guests
> Safe neighborhood
> Short drive to beaches
OVER-THE-TOP LUXURY VILLA
OVER-THE-TOP LUXURY VILLA
Casa del Viento Aruba Beach Villa
> $$$$
> 10 Guests
> Huge property
> Super close to beaches
BEST VILLA FOR FAMILIES VISITING THE ARUBA
BEST VILLA FOR FAMILIES VISITING THE ARUBA
Villa in Aruba's Natural Paradise
> $$
> 6 Guests
> Children-focused facilities
> National park location
BEST VILLA FOR BACKPACKERS IN THE ARUBA
BEST VILLA FOR BACKPACKERS IN THE ARUBA
Charming Pool Villa
> $
> 4 Guests
> Private swimming pool
> Close to airport
The 15 Top Villas in Aruba
Whether you're a backpacker looking for a few nights of peace and tranquility (and more private space than a mere bunk can offer), or a family looking to celebrate a special occasion at a luxurious villa in Aruba, there's bound to be something for you. Read on to find the perfect property for your trip.
$$
13 Guests
Beach access
Private pool
This large, luxurious property is an awesome option if you're looking for a great value villa in Aruba for a group of friends. It's crammed with everything you'll need – and more – for an incredible trip. Think gym access, a location near the beach, and your own private pool.
Inside this villa has a rustic beach feel to it. With four bedrooms (6 beds in total) and 8.5 bathrooms, you'll find plenty of space for everyone to spread out in.
The pool, fire pits, and outdoor living space have such a tranquil vibe with lush plants everywhere and a well-manicured garden with palm trees. If you want added luxury, you can even hire chef services.
$
4 Guests
Shared swimming pool
Short walk to restaurants, bars and beach
If you thought finding a villa in Aruba on a budget was impossible, think again. You can still have that luxury villa setting but for a snip of the price. This option is an apartment located on the ground floor of a magnificent historic villa, complete with doors opening out onto an enormous outdoor pool and gardens.
The apartment comes complete with a fully-equipped kitchen, bathroom, and two bedrooms. The location is decent, too: you'll be a few minutes walk from restaurants, bars, and shops for essentials, as well asOranjestad's top attractions such as the Arubian Donkey Sanctuary.
$$
2 Guests
Private pool and garden
Free parking
This colonial-style villa in Aruba features classic design elements throughout, including high ceilings, wood beams, terracotta tiles. It's a pretty cool place to stay. Here you'll be able to unwind in the privacy of your own villa, thanks to a walled courtyard edged by tall cacti, and all centered around an outdoor swimming pool.
Nearby you'll be a short stroll (through a quiet neighborhood) from multiple amazing beaches, as well as places to eat and drink within walking distance. In short, this one is perfect for couples. A proper gem.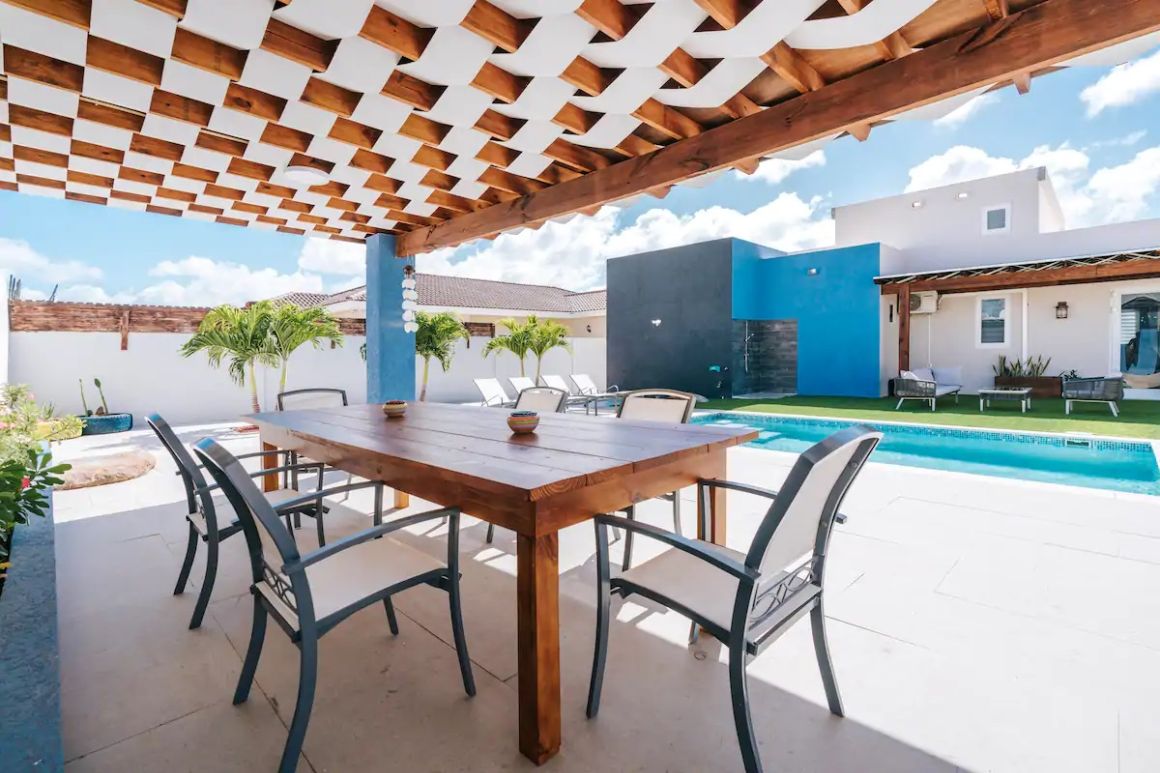 $$$
10 Guests
Safe neighborhood
Short drive to beaches
If you're ready for something impressive, take a look at this stunning vacation rental in Aruba. Here the design just comes together perfectly, making for a very cool place to stay indeed. It's the ideal spot for a group of friends to spend time together in their own private villa.
It's pretty modern, with a contemporary kitchen, high-end bathrooms and spacious bedrooms. The crowning glory is the garden, a courtyard area with a blissed-out pool area and white-washed walls for extra privacy. Awesome.
Is This the Best Backpack EVER???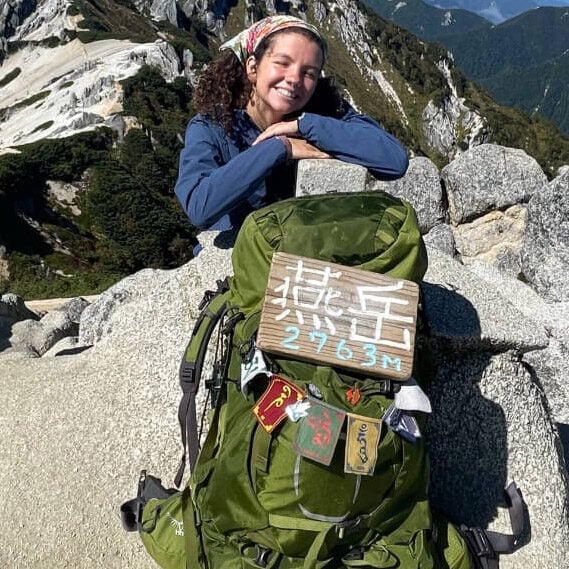 $$$$
10 Guests
Huge property
Super close to beaches
A self-proclaimed "5-star island living experience," we'd have to agree that this villa in Aruba is nuts. Combining an incredible location, private setting, and just the sheer impressive size of the place – not to mention luxurious design details – it's a place for travelers with expensive taste or at least a big budget.
The bedrooms are luxurious, the gardens are massive, the kitchen and living areas are designed for the utmost chill-out environment. Being a stone's throw from a string of beaches also helps make this properly awesome.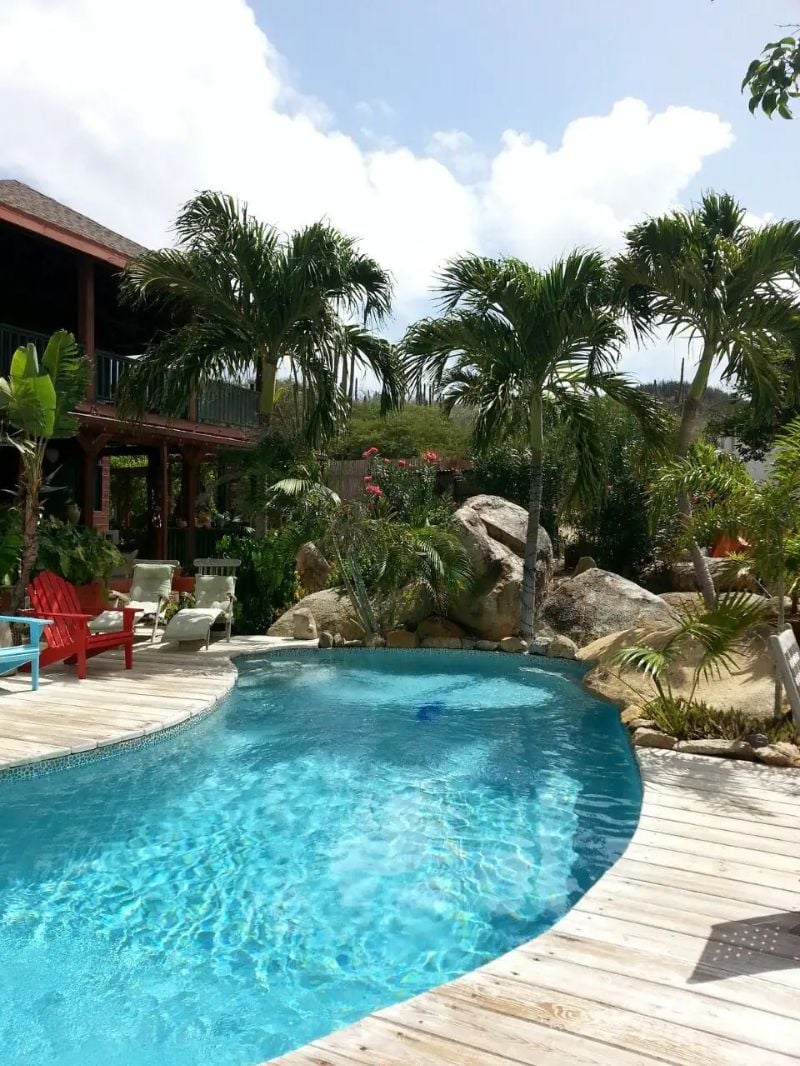 $$
6 Guests
Children-focused facilities
National park location
This family-friendly villa in Aruba is the ideal place for you and your loved ones to spend some quality time together. The luxurious yet homey space is surrounded by lush gardens and comes with its very own outdoor pool – sure to be a winner for all the family.
Inside there's plenty of space for everyone to unwind (there's no way you'll feel cramped). There are even children's books and toys here. The location makes it even more amazing: it's situated actually in Arikok National Park.
Best Villa for Backpackers in the Aruba – Charming Pool Villa
$
4 Guests
Private swimming pool
Close to airport
Backpackers don't have to stay in a hostel in Aruba – not by a long shot. This affordable Airbnb in Aruba allows backpackers to unwind in the lap of luxury during their Aruba trip. Located in a tranquil area, this villa combines Aruban charm with modern-day comforts.
Inside it's all about funky spaces and cozy furnishings; there's a kitchen to rustle your own meals, and an outdoor terrace and BBQ area. And the cherry on top has to be the private pool.
$$$
12 Guests
Private swimming pool
Outside kitchen
This two-storey colonial-style villa is a luxurious option for those looking for elegance in their Aruba villa. Situated on a hill, not only does this location offer up some amazing views, but it also puts you close to the island's famed Palm Beach.
The villa itself has its own sizeable swimming pool, while inside you'll find all the modern conveniences that you could need. There are so many places to chill out here, from the second-story lounge beds to the poolside loungers.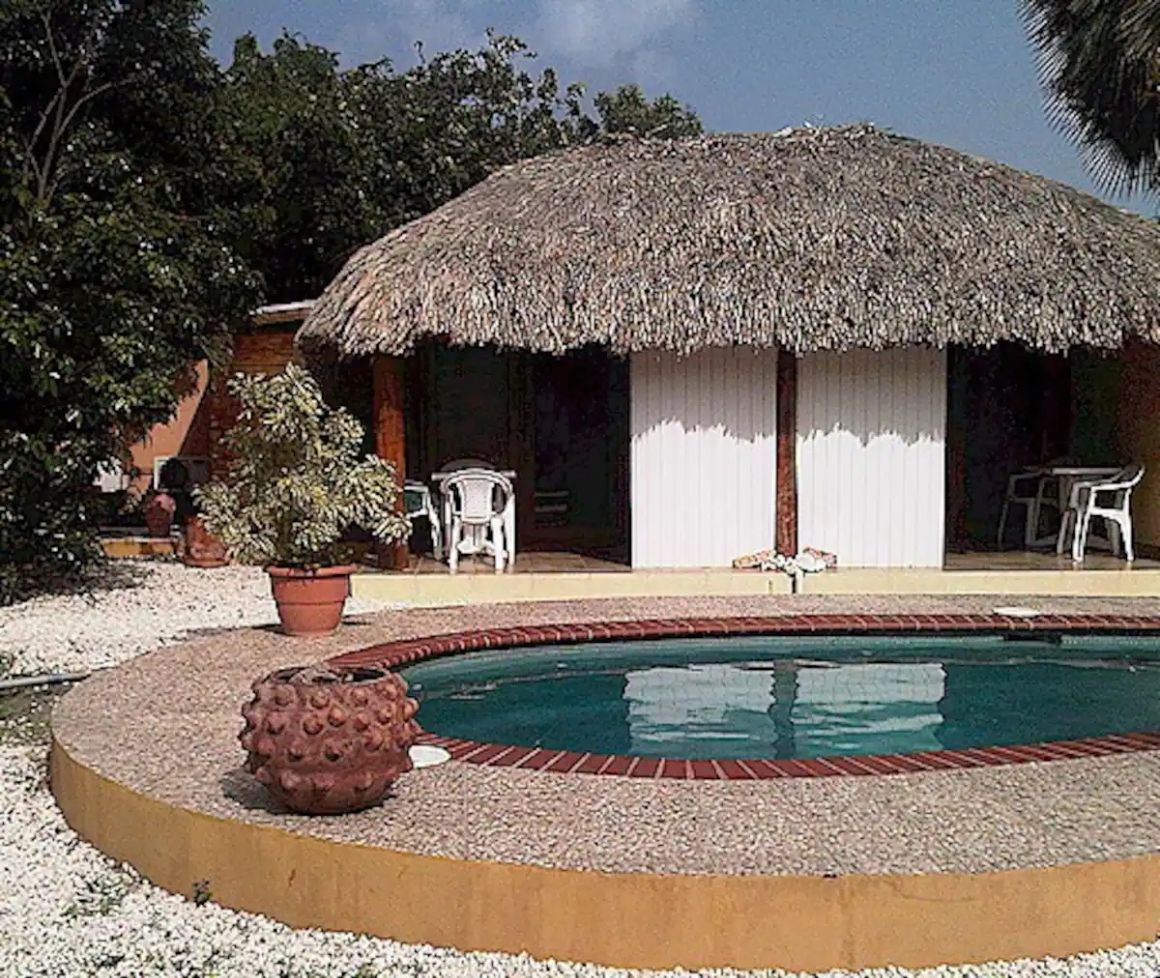 $
2 Guests
Private swimming pool_
Quick stroll to the beach
If you're by yourself traveling in Aruba, you'll want to consider staying in this amazing villa beach house in Aruba. It's just 400 meters from the beach, for one thing, so you won't have to travel far to unwind. The villa has been tastefully decorated in a Balinese vibe, creating a cool place to relax.
Staying here as a solo traveler you'll feel safe and at home. It helps that the neighborhood is safe too, as there are grocery shops and other amenities nearby to make use of. And yes, you'll have your own pool as well!
$
6 Guests
Outdoor kitchen area
Close to restaurants and bars
If you've only got a weekend on the island, then this villa in Aruba is for you. Located just a five-minute walk from a string of beaches – and restaurants and supermarkets, too – staying here you'll be able to make the most of your precious time.
The house itself has an open-plan kitchen and dining area, a comfortable seating area, and bright, clean bedrooms. The added bonus is that you get your own swimming pool and outdoor kitchen area for that extra luxe feel.
Villa in Aruba With an Epic Location – Villa Jamanota Blue
$$
6 Guests
Historic property
Sunsets from here are insane
Situated just a stone's throw from Arikok National Park, this unique accommodation in Aruba is a dreamy house that has all the privacy you need to fully unwind. It's a historic-style property that comes complete with its own beautiful terrace; you'll be able to see the most insane sunsets from here.
The interiors are stylishly designed with terracotta tiled floors, houseplants, and contemporary furnishings. There are even facilities for young children, in case you need them, making this villa in Aruba a good option for families too.
$
2 Guests
Private plunge pool
Close to pretty much everything you'll need
This villa may not be out and out of luxury like many other villas in Aruba, but it's got a killer location. That's right, this contemporary villa is a short stroll away from shops, bars, restaurants, and shopping malls, surrounded by everything you'll need.
Aruba's most popular (and possibly most beautiful) beach is literally a few steps from the property as well, which is all kinds of amazing.
The home itself is clean and modern, with its own private pool and lounge area. There's also a barbecue outside that you can take advantage of on warm Aruban evenings.
$
8 Guests
Private swimming pool
National park location
If you're a fan of views, you'll want to take note of this spot. It's easily the best villa in Aruba for the incredible views you can get from here.
Set in Arikok National Park, this place is completely surrounded by wide-open spaces, so you can hang out on the terracotta-tiled terrace and soak up sweeping views of the sky, cacti, and hills in the distance. Pretty awesome.
Inside is rustic and unfussy, with a minimalist vibe and stylish furnishings. Basically, the views here take center stage – and rightly so!
$$
2 Guests
Private terrace_
Stylish design credentials
This romantic villa in Aruba is an idyllic spot for a honeymoon. With its colonial-style architecture and rustic-chic furnishings, this villa is not only stylish but has everything you'll need for a comfortable, unforgettable stay in amongst Aruba's beautiful natural surroundings.
Close by is Arikok National Park, but you'll also be just a short drive from beaches, making it great for adventurous couples who like to explore. The on-site garden and pool simply add to proceedings.
$$$
8 Guests
Eye catching designer interiors
Fast Wi-Fi
Staying in this cool villa in Aruba is like staying in the pages of a design magazine. Think stylish four-poster beds, eye-catching artwork, contemporary outdoor furnishings, white-washed walls, and ornaments throughout the property.
The location really packs a punch too; in fact, the backyard of this villa overlooks the sea. It's definitely somewhere that art and design lovers will really appreciate staying in. Even if you're not into all that, you'll surely find this to be a true oasis.
Don't Forget Your Aruba Travel Insurance
ALWAYS sort out your backpacker insurance before your trip. There's plenty to choose from in that department, but a good place to start is Safety Wing.
They offer month-to-month payments, no lock-in contracts, and require absolutely no itineraries: that's the exact kind of insurance long-term travellers and digital nomads need.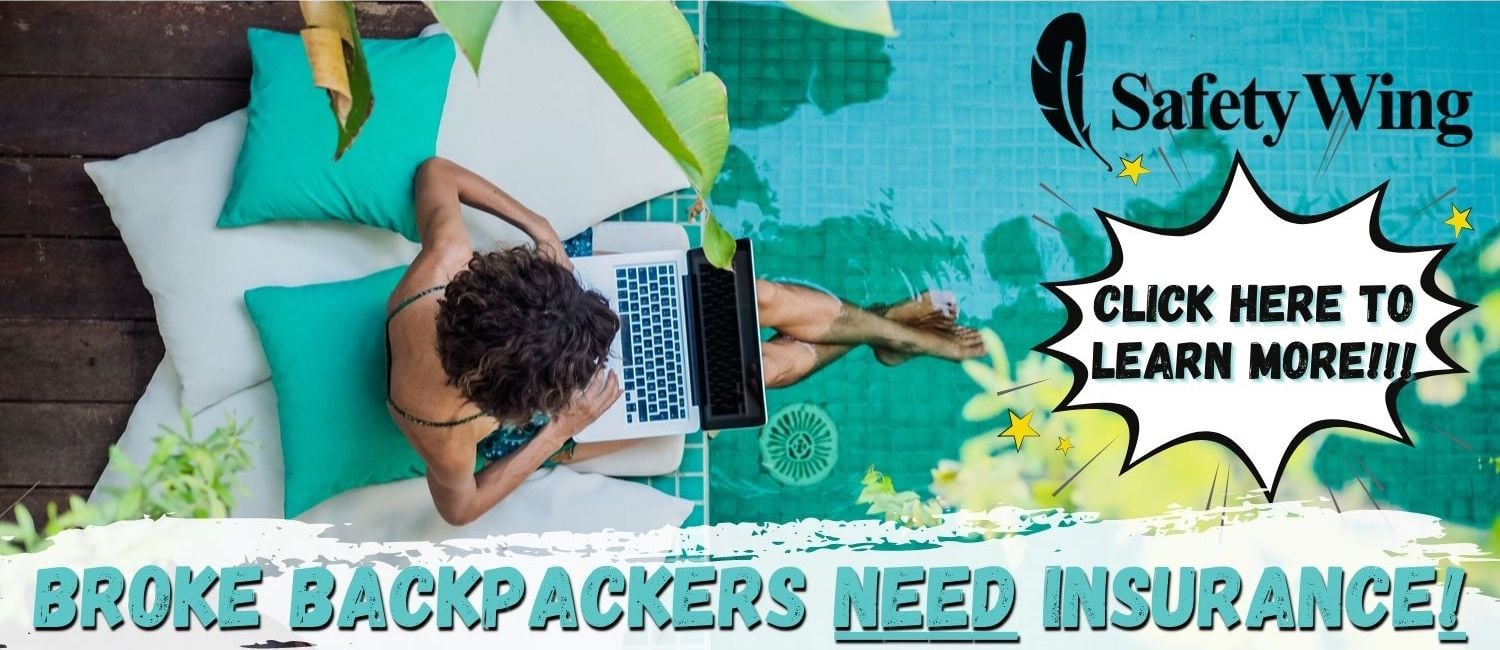 SafetyWing is cheap, easy, and admin-free: just sign up lickety-split so you can get back to it!
Click the button below to learn more about SafetyWing's setup or read our insider review for the full tasty scoop.
Final Thoughts on Aruba Villas
By this stage, you'll know what I've been saying all along: villas in Aruba are a totally mixed bunch, but they're all pretty awesome. They can be small with shared facilities, or they can be pretty much mansions with sprawling grounds; they can be historic, or they can be uber-modern.
Whatever type suits your vacation best, we hope our list has inspired you to leave the hotels and guesthouses in the dust and opt for a stunning villa for your Aruba trip.
Just think of sunning yourself around your private pool, cooking up a storm in an outdoor kitchen, or enjoying a sundowner (or two) as the sun drifts below the hills of Arikok National Park. A pretty amazing prospect.
Last but not least, if you're traveling outside of your home country to visit Aruba, consider getting travel insurance. We won't bang on about it, but it's something to think about!
---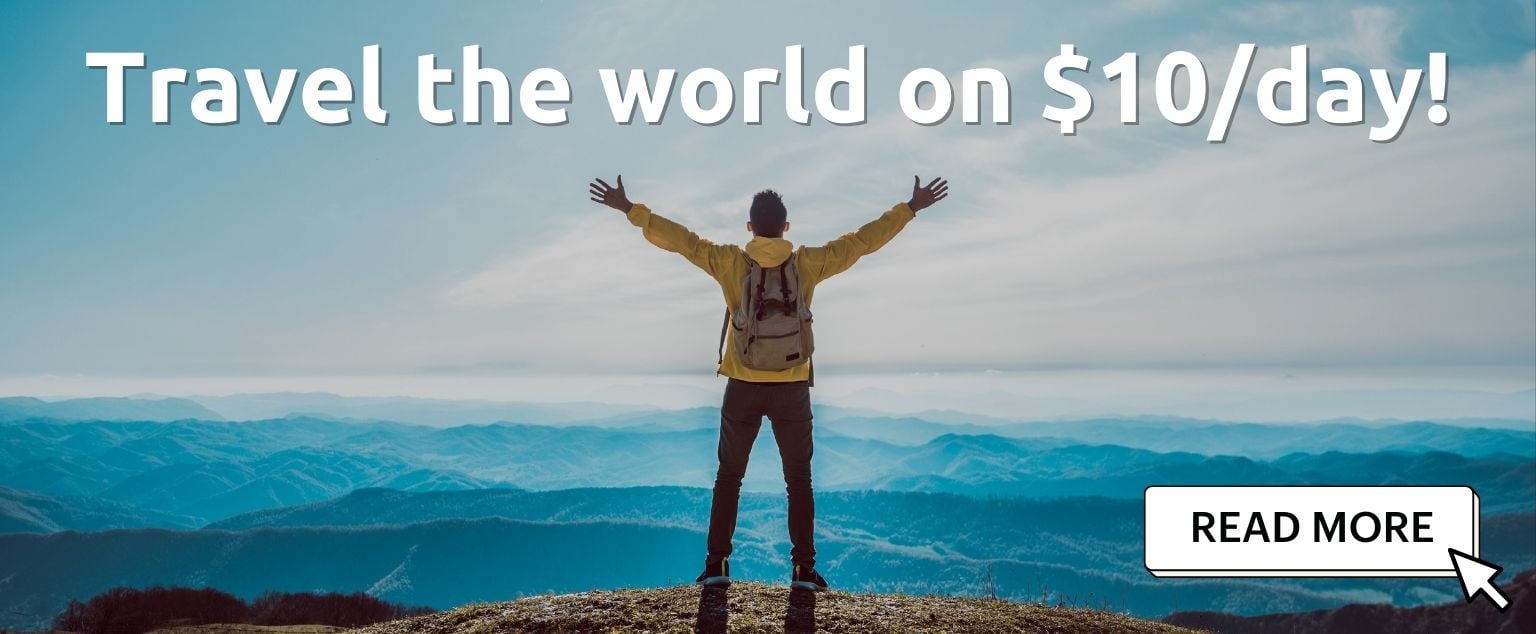 And for transparency's sake, please know that some of the links in our content are affiliate links. That means that if you book your accommodation, buy your gear, or sort your insurance through our link, we earn a small commission (at no extra cost to you). That said, we only link to the gear we trust and never recommend services we don't believe are up to scratch. Again, thank you!