Bonjour and welcome to the Land of the Great White North! A country of epic proportions, Canada has the largest Francophone population in the world outside of France.
Canada is home to Montreal and Quebec, two vibrant cities that each offer their own share of glorious treasures.
Owing to their popularity, both cities attract plenty of travelers each year. If you don't have a lot of time to spare, you'll most likely need to narrow it down to either Montreal or Quebec.
With a lower cost of living (at least by Canadian standards!), Quebec is one of the last walled cities in North America. With a vibrant French-Canadian culture, Quebec is famous for its fortifications, historic stone buildings, and charming cobblestone alleyways.
On the flip side, Montreal is especially known for being both the hub and birthplace of the iconic Cirque du Soleil. Street performances are the norm over there, so don't be surprised if you see people walking around on stilts!

Unlock Our GREATEST Travel Secrets!
Sign up for our newsletter and get the best travel tips delivered right to your inbox.
Montreal vs Quebec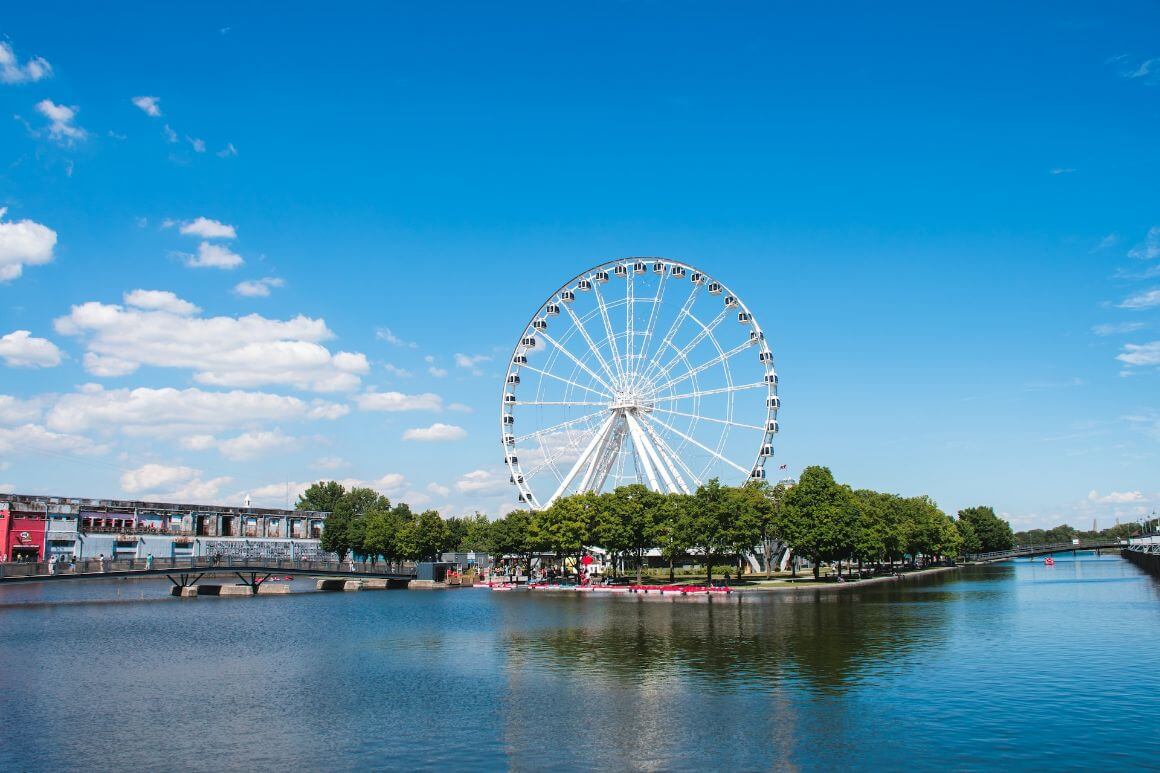 Montreal and Quebec differ greatly in terms of experiences and attractions offered, so pitting them against each other isn't exactly easy. But that doesn't mean we're not going to try!
Montreal Summary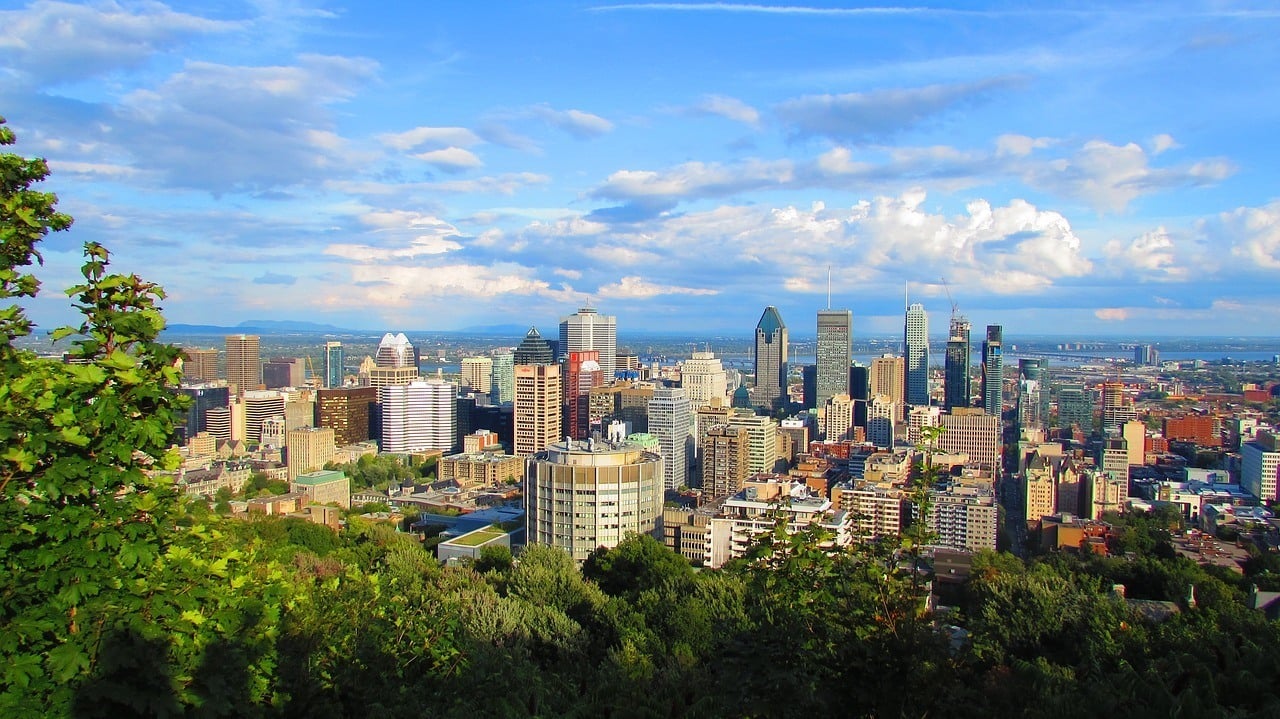 As the second most populous city in Canada, Montreal has a population of around 4 million. It covers a surface area of 431.5 km².
With an eclectic nightlife, the city is also famed for its architecture and street performances.
Montréal–Pierre Elliott Trudeau International Airport is the headquarters for Air Canada and the city's main airport.
Montreal is one of Canada's most walkable cities so it's quite easy to get around on foot. It also boasts an excellent public transportation network with trains and buses.
From B&Bs to hotels, the city is packed with accommodation options for all budgets.
Quebec Summary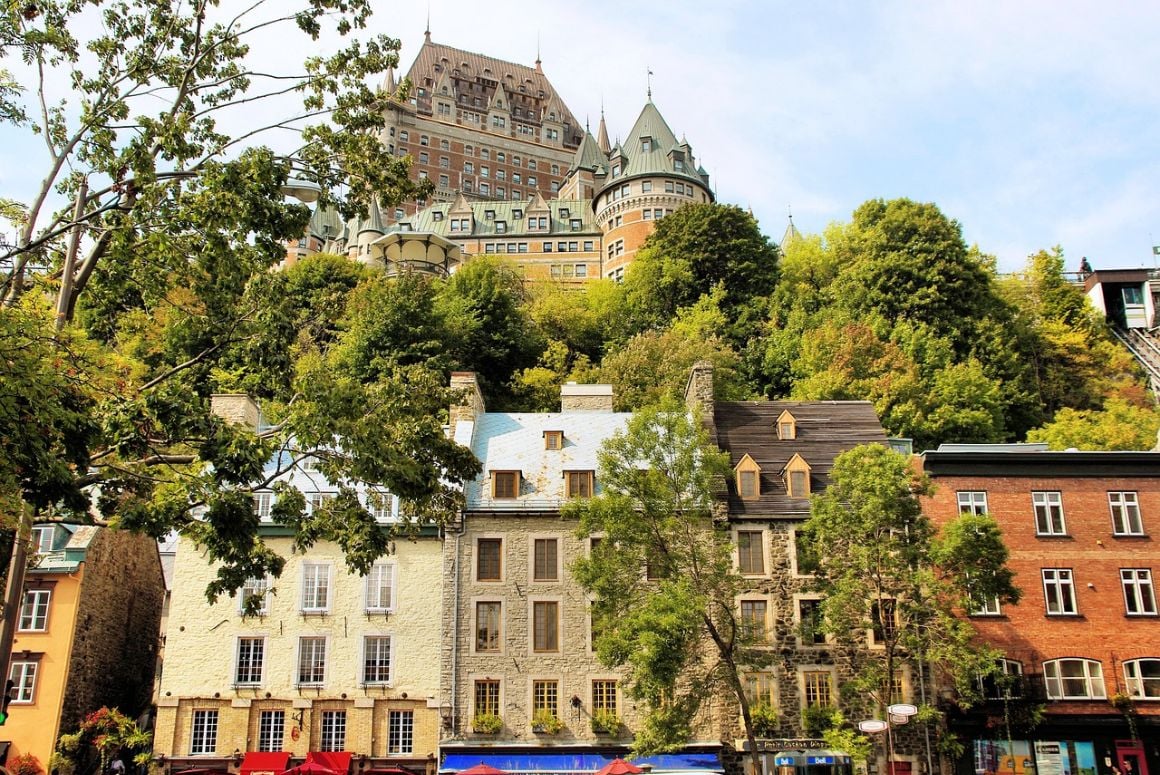 Quebec covers an area of 485.8 km². This makes it slightly bigger than Montreal, but it has a smaller population of 844,000 inhabitants.
The birthplace of Poutine, Quebec is known for its French influences. Like Montreal, it's one of the few areas in Canada where French is the official language.
Quebec City Jean Lesage International Airport accommodates transcontinental, international, national, and regional airlines.
It's quite easy to get around Quebec without a car since several attractions lie close to each other. The city has an extensive network of bike paths.
Accommodation in Quebec City is slightly more affordable than in Montreal. You'll find plenty of small-scale hotels and B&Bs to pick from.
Is Montreal or Quebec Better?
Here's the million-dollar question when visiting Canada: Is Montreal or Quebec better? Let's find out, shall we?
For Things to Do
Quebec and Montreal each have their own personality and charm. Deciding which one to visit first depends on the type of adventure you'd like to have. Contrary to popular belief, the two cities have quite a bit in common – starting with their francophone background!
In fact, I would say that the main differences between visiting Montreal and Quebec lie in the activities on offer.
While both cities are famed for their lush landscapes, Quebec definitely takes the cake when it comes to picturesque areas. Easily the most Insta-famous place in Canada, Quebec City has a small-town feel to it which goes wonderfully with its European vibes and charming squares.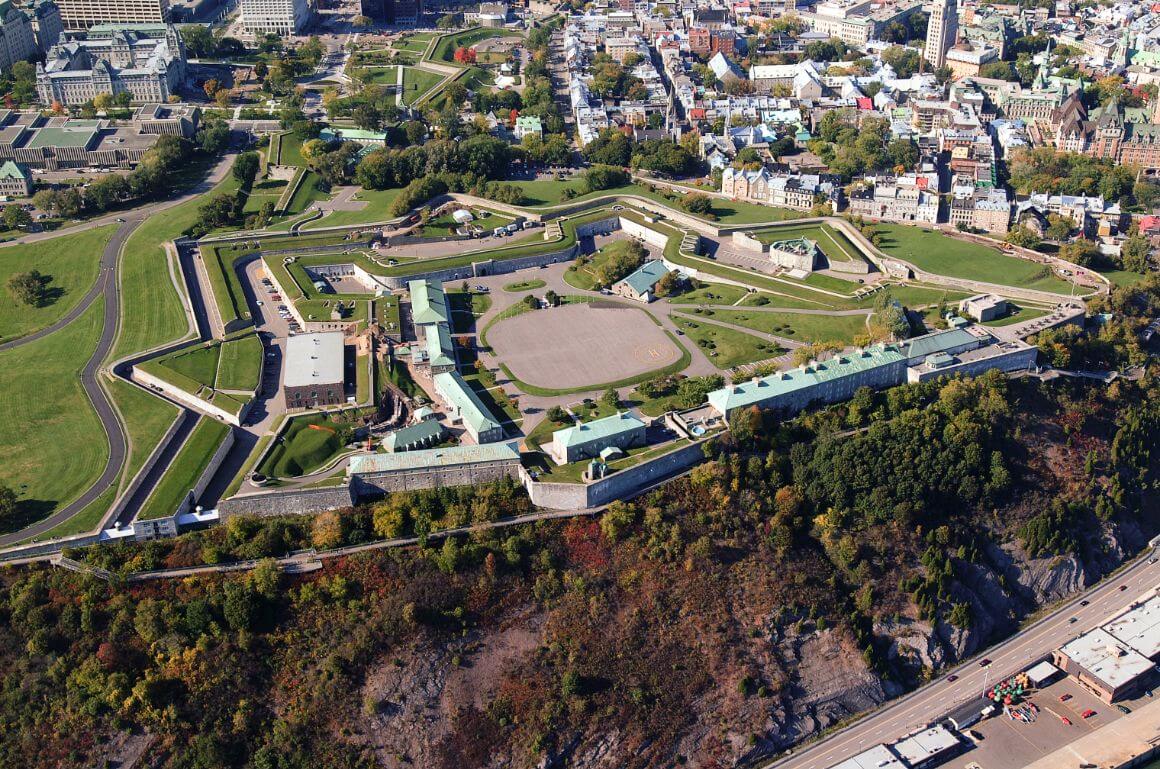 Historians will be in for a treat, with plenty of structures such as the Chateau Frontenac, the Quebec Citadel, the Museum of Civilization, and the Plains of Abraham, a former colonial battle area. If you're more into outdoor adventures, you'll definitely enjoy a visit to Montmorency Falls Park, known for its spectacular falls which are even taller than the iconic Niagara Falls!
If heights don't bother you, be sure to check out the Quebec City Capital Observatory, the city's highest point. From there, you'll be treated to awe-inspiring views of Parliament Hill, the Laurentians, the Appalachian Foothills, and even the Island of Orleans.
On the other hand, Montreal feels more like the metropolis that it is, with a super cosmopolitan vibe and top-notch restaurants offering plenty of international dishes. If you're an architecture buff, you'll no doubt enjoy exploring the city's ancient buildings, some of which date back to British and French colonial times. Keep your eyes peeled for the St. Joseph's Oratory and the Notre Dame Basilica, two of the oldest and most popular buildings in Montreal.
I can recommend a ride on the famous Ferris Wheel which is found by the banks of the St. Lawrence River. From there, you can also explore Old Montreal, known for its gorgeous views of the city skyline.
Winner: Quebec
For Budget Travelers
There's no beating about the bush here: if we're comparing Montreal vs Quebec, then Quebec City certainly takes the cake as far as budget traveling is concerned! The cost of living in Quebec City is at least 20% less expensive than in Montreal.
Quebec City offers a mix of urban and rural, with plenty of gorgeous lakeside cabins around its outskirts. By comparison, Montreal is predominately urban with hostels, hotels, and B&Bs to suit various budgets. A mid-range hotel in Montreal can cost around $70 per night while a centrally located motel in Quebec can set you back $58 per night.
Cycling is by far the most popular way of getting around Montreal. Most bike rentals cost around $.10/minute. For longer distances, you can hop on the metro which costs $3.50 for a single-fare ticket. Virtually everything in Quebec's center is within walking distance. You can also take advantage of the local Reseau de Transport de la Capitale which provides Metrobuses. Single fares usually cost $2.75.
A meal at a mid-range Quebec restaurant can cost around $15 to $20 per person compared to $20 to $25 in Montreal.
A bottle of local beer in Quebec will set you back around $3.40 vs $6 in Montreal.
Winner: Quebec
Small Pack Problems? 😉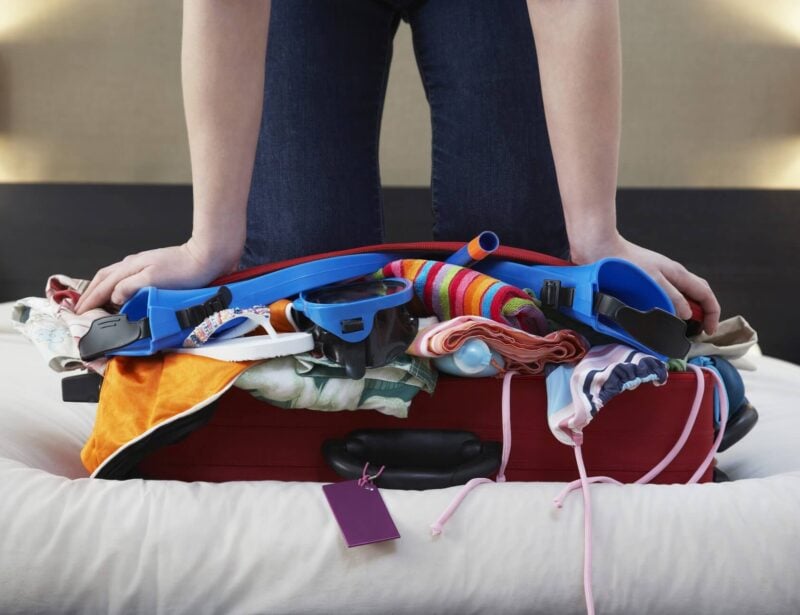 Wanna know how to pack like a pro? Well for a start you need the right gear….
These are packing cubes for the globetrotters and compression sacks for the real adventurers – these babies are a traveller's best kept secret. They organise yo' packing and minimise volume too so you can pack MORE.
Or, y'know… you can stick to just chucking it all in your backpack…
Get Yours Here
Read Our Review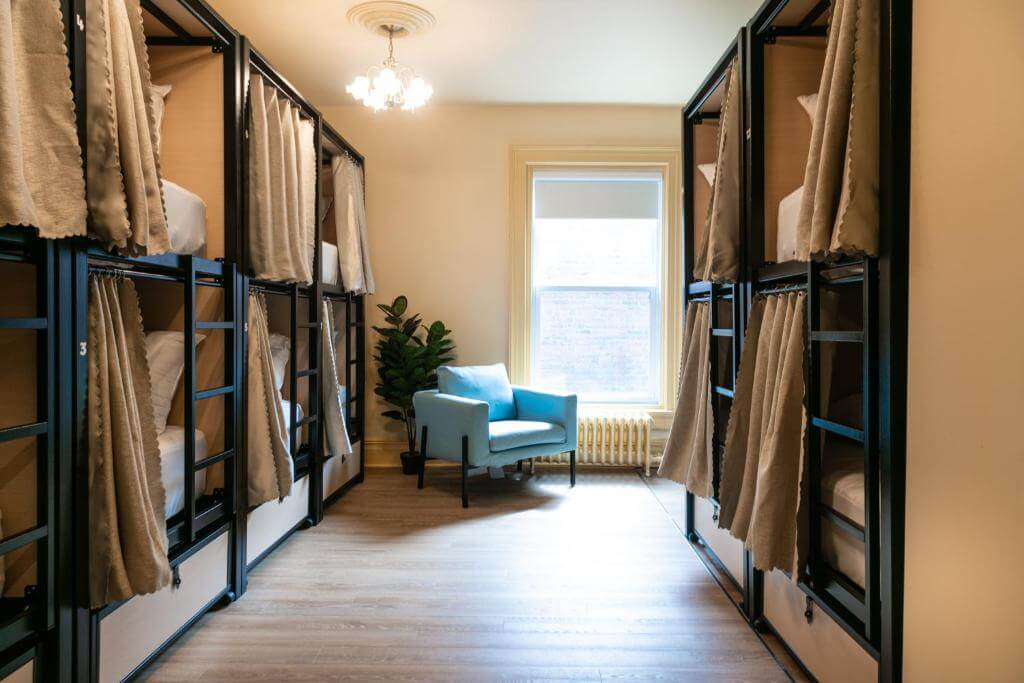 Offering both dorms and private rooms, the Auberge Jeunesse QBEDS Hostel lies right at the heart of Quebec City! There's plenty to do nearby, with the Plains of Abraham and the Fortifications located less than 1km away.
For Couples
Okay, here's the tricky bit: both Montreal and Quebec City have their own share of romantic spots, so it's not exactly easy to choose between the two!
Montreal is glitzy and glamorous, with plenty of cocktail bars and jazz clubs that lend themselves well to romantic dates. Quebec radiates old-school European charm with streetside wine bars and picturesque picnic spots.
When it comes to spectacular settings, there's no denying that Quebec's landscape is second to none, with beaches, waterfalls, and parks. For a popping beach venue, head over to the Baie de Beauport, known for its excellent swimming conditions.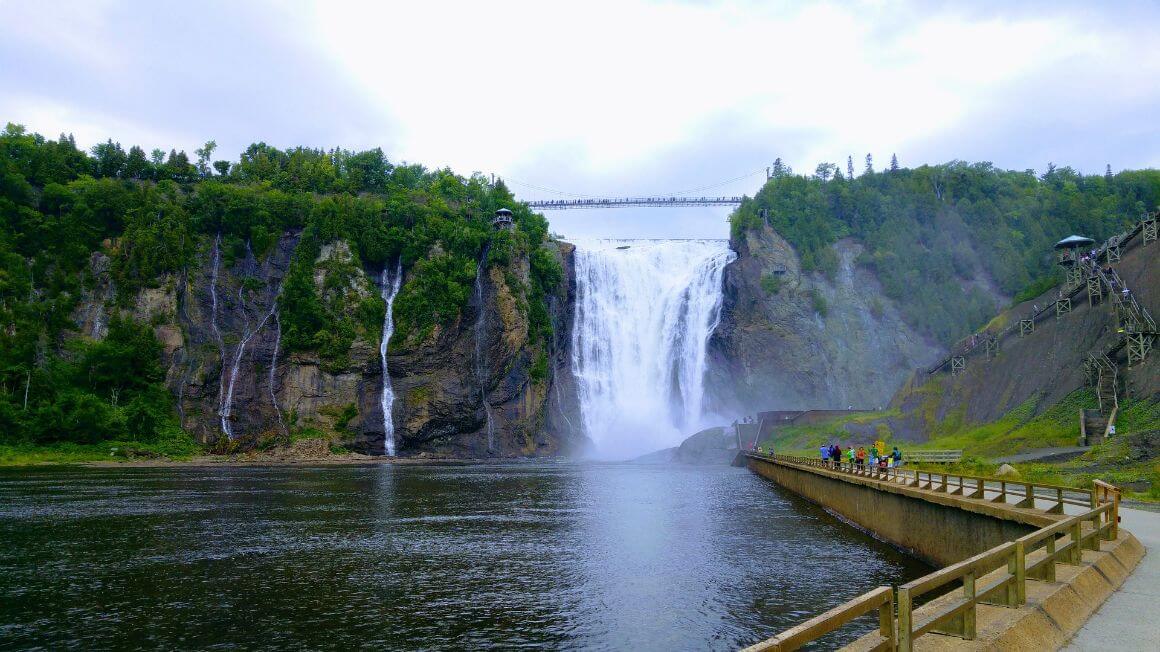 Adventurous couples will enjoy exploring the many activities dotted in and around Quebec City, including zip lining over the falls at Montmorency Falls Park.
Conclude your adrenaline-filled day with a romantic sunset stroll through Old Quebec and you're good to go!
When pitting Montreal vs Quebec, it's good to know that couples who want a pampering experience may feel more at home in Montreal. The city is home to plenty of international hotels with world-class spa facilities where you can share a rejuvenating experience and unwind together.
In addition, Montreal has a diverse and very refined dining scene where you can sit down to a candlelit dinner after enjoying a Saint-Lawrence River Sunset Cruise. If you'd rather dine al fresco, you can always share a picnic in Little Italy. Depending on when you're visiting, you can even join outdoor tango dancing sessions at the Parc Laurier.
Winner: Quebec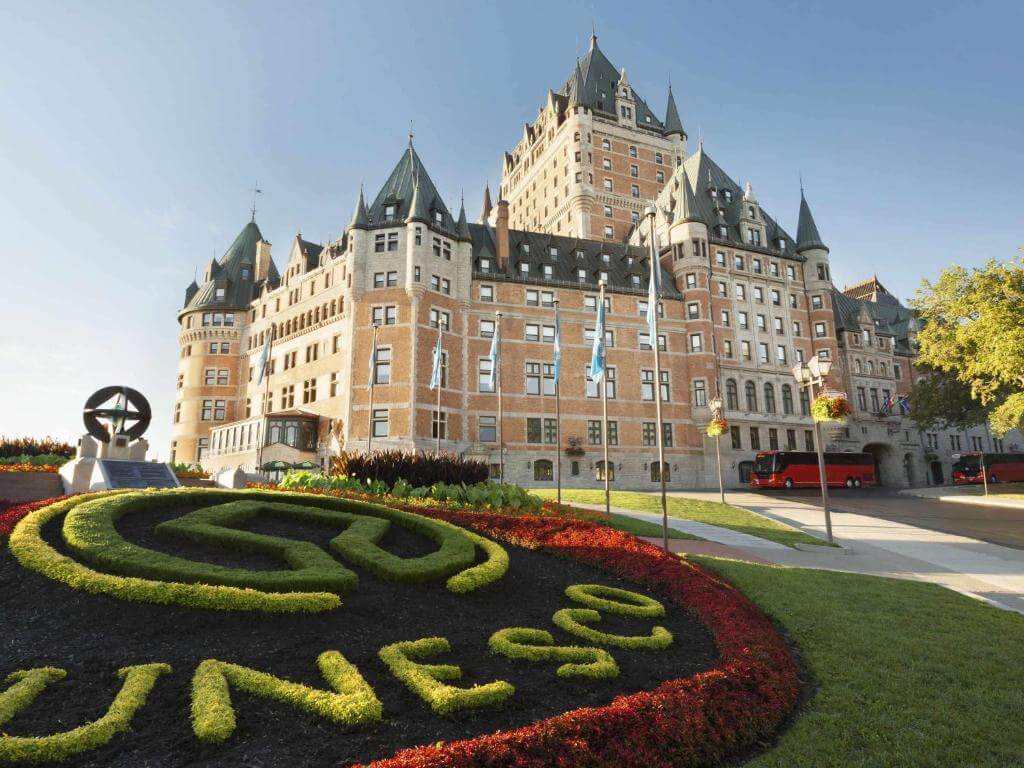 Wake up in your very own French-inspired chateau with a stay at the legendary Chateau Frontenac! With various room configurations, this hotel boasts a hot tub and steam room, perfect for unwinding at the end of the day.
For Getting Around
Here's the great news: both Montreal and Quebec City are highly walkable, with several points of interest located close to each other! As such, you can easily get around without a car.
Bikes are a huge thing in Montreal, with over 900km of bike lanes all over the city- and yes, that includes the parks and the riverbanks.
The city is also served by a 24/7 public shuttle bus that connects the downtown area to the main airport. One of these shuttle buses serves the Lionel-Groulx Station while the second one makes 11 stops on the way to Downtown Montreal. Rides cost around $7.50 for a single-fare ticket.
For attractions that are located further away, you can always catch a ride on the Montreal Metro ($3.50 to $11).
Quebec is quite compact, making it easy for you to explore several spots on foot. There's also a half-hourly ferry service that links Levis and Quebec City every day. Tickets cost $2.60 to $3.25 per person.
In addition, you can take advantage of the city's RTC Bus System with services throughout the suburbs, downtown Quebec, and the airport. Tickets cost around $2.75 for a single fare. If paying in cash, you do need to provide the exact change. Alternatively, you can always grab your tickets ahead of time through the RTC app.
Winner: Montreal
For a Weekend Trip
Trying to decide whether to visit Montreal or Quebec for the weekend? my choice would be Quebec – mainly because the city's compact enough for you to take in the more popular sights in less time.
Most activities in Quebec City are centrally located, so rest assured that you won't be wasting precious vacation time on the road!
I would totally recommend that you spend a couple of hours soaking up Old Quebec's historic vibes. Often described as the heart of the city, Old Quebec is a UNESCO World Heritage Site that houses some of the oldest streets in North America!
With over 400 years of history to its name, this neighborhood is best visited on foot. Keep your eyes peeled for the Ramparts and four gates that once served as the city's fortifications.
You can check out the Place Royale, an absolute gem of a place that combines both British and French colonial influences. It's said that Quebec City was founded at the Place Royale, so historians will certainly be in for a treat!
After touring this history-laden area, you can head to the Old Port which features plenty of antique shops, art galleries, and stunning houses.
Winner: Quebec
For a Week-Long Trip
Now, if you do have some extra time to spare, Montreal definitely packs more than its fair share of attractions and activities! When comparing Montreal vs Quebec, I would say that you'll really need more than a weekend to properly get a feel of Montreal.
Be sure to check out Old Montreal, one of the city's most charming neighborhoods. Located by the banks of the Saint Lawrence River, Old Montreal is infused with history – perfect if you'd like to learn about the city's indigenous and colonial past.
Foodies will no doubt relish in uncovering the many dining spots speckled across Old Montreal, most serving local specialties like the Pouding Chomeur, a hearty desert that traces its roots all the way back to the Great Depression.
For something more relaxing, head over to Nuns Island, located just a short drive from the downtown area. This island is famous for its Nordic-style spas, offering massage and thermal therapies. Some spas even have on-site restaurants so you can enjoy a light lunch after your treatment.
Looking for free things to do in Montreal? Then check out the outdoor skating rink found at the Esplanade Tranquille. Twice the size of the Rockefeller Center's skating venue, this rink hosts 70s-themed evenings on Saturdays and classic music on Wednesdays.
Winner: Montreal
Visiting Montreal and Quebec
Can't decide if you want to visit Montreal or Quebec? Well, here's something you may want to know: Just a three-hour drive separates these two cities, making it easy for you to take a day trip!
If you want to rent a car and drive from one city to the other, expect to spend around $33/day for a standard vehicle in Quebec City and $52/day in Montreal.
The most direct route connecting Quebec City to Montreal is the A-20. Other than a couple of small towns, there's not much to see along this route though. If you've got some extra time to spare, I would recommend that you take the Quebec Autoroute 10 located east of the St Lawrence River in Montreal.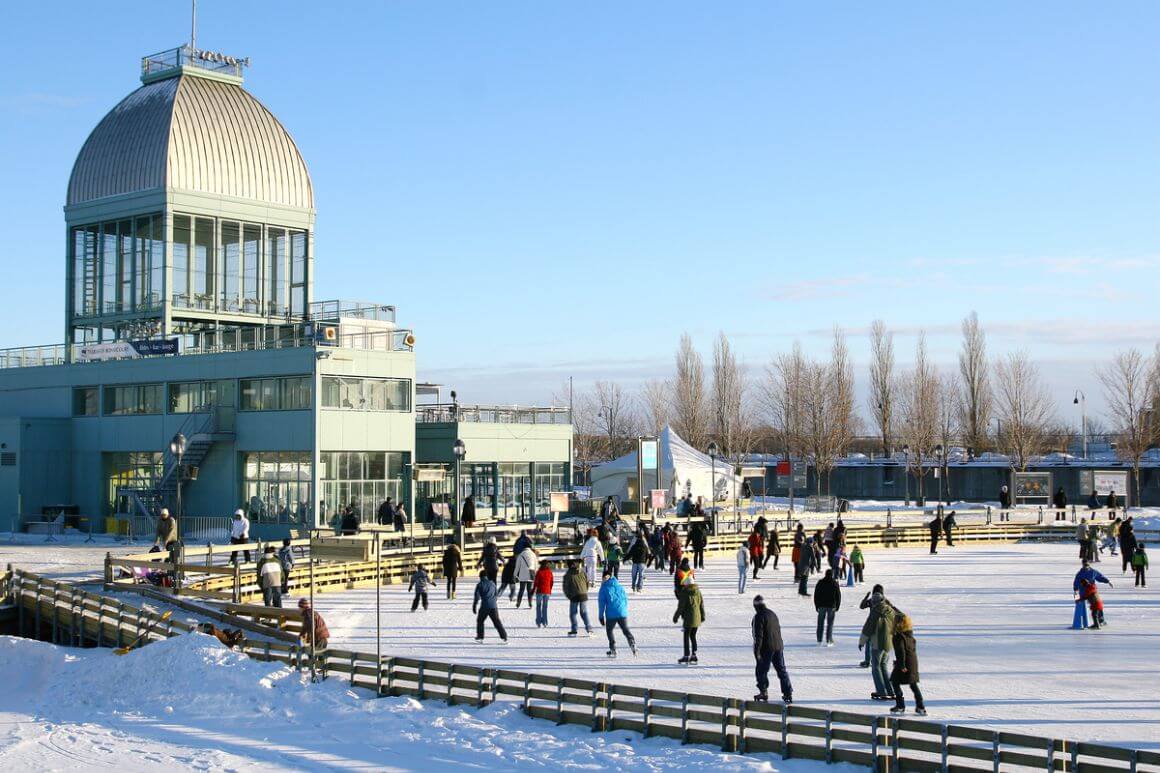 While this route admittedly adds an extra 70 to 75 km to your trip, I think it's entirely worth the detour since you'll get to see plenty of great spots along the way, including the Mont-Saint-Bruno National Park and the Nicolet Bird Sanctuary.
Alternatively, you can hop on a VIA Rail Canada train that connects these two cities in around two hours and forty-five minutes. Round trips usually cost around $62 while single-fare tickets can set you back $31.
Still not quick enough for you? Then rest assured that it's also possible to fly from Montreal to Quebec (and vice versa) in just under an hour. PAL Airlines, Pascan, and Air Canada offer several flights per day. Tickets cost between $110 and $150, depending on the airline.
Is This the Best Backpack EVER???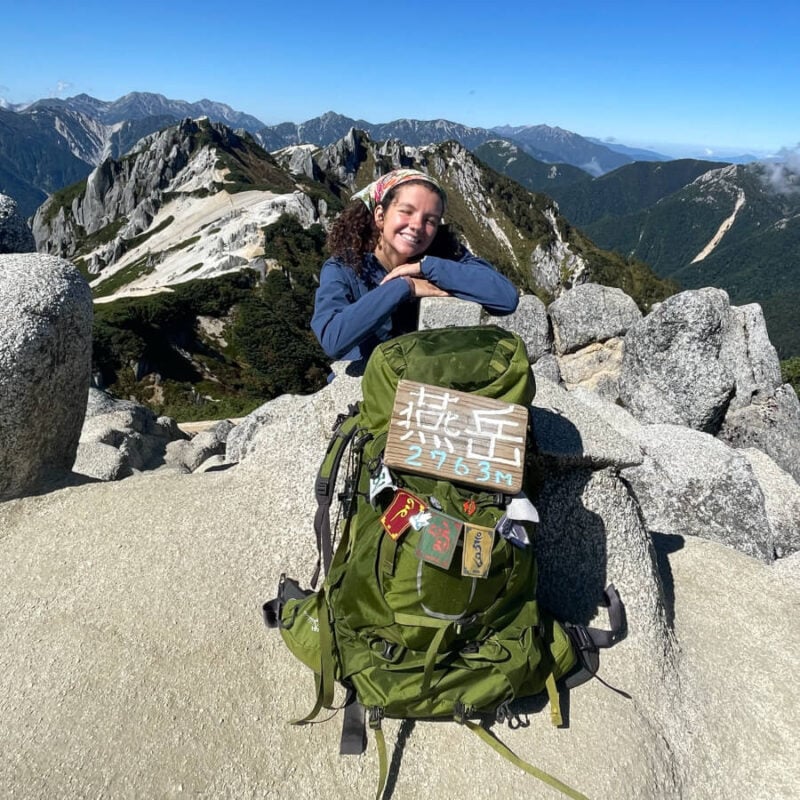 FAQs About Montreal vs Quebec
Final Thoughts
There's no denying that both Quebec City and Montreal have plenty going for them as year-long vacation destinations!
Montreal's incredible nightlife will have you partying it up until the early hours of the morning while Quebec's old-school farm will most certainly captivate you. Whether you're interested in learning about the local history, checking out eclectic boutiques, or experiencing Canada's gorgeous outdoors, both cities will deliver!
Now if the match of Montreal vs Quebec results in a draw, why not see both on the same trip? After all, there are numerous affordable connections between the two cities so start packing!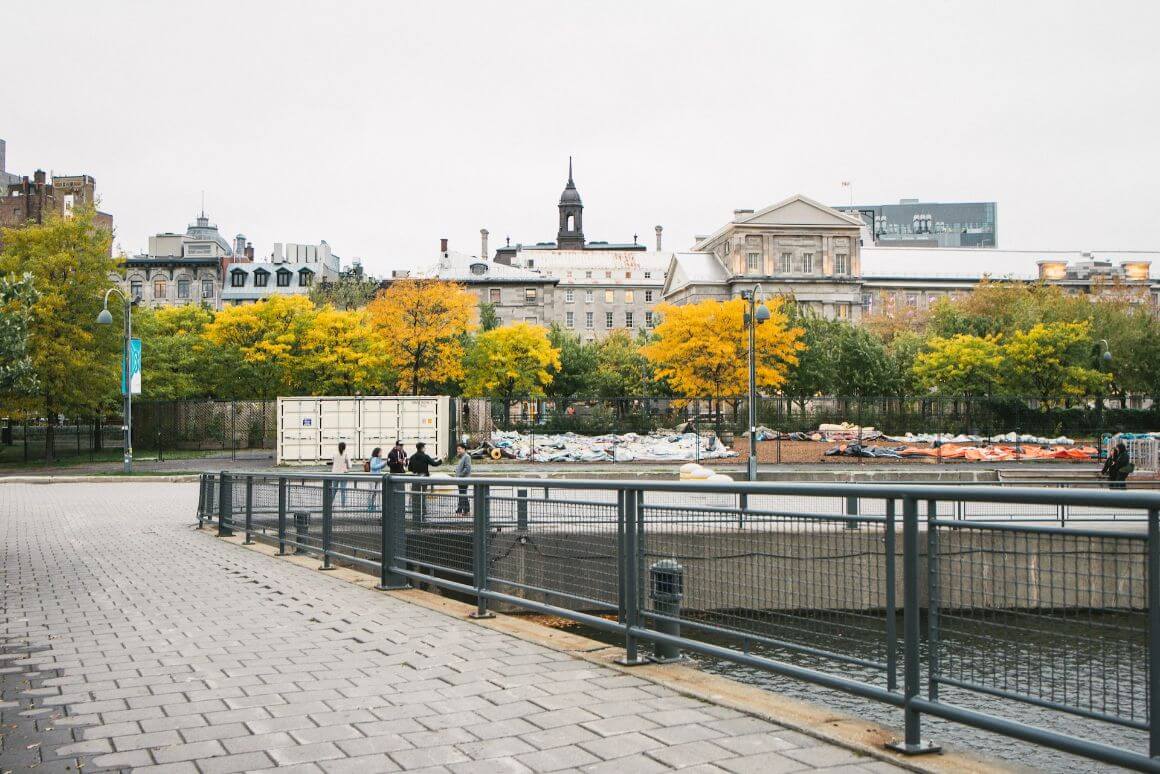 ALWAYS sort out your backpacker insurance before your trip. There's plenty to choose from in that department, but a good place to start is Safety Wing.
They offer month-to-month payments, no lock-in contracts, and require absolutely no itineraries: that's the exact kind of insurance long-term travellers and digital nomads need.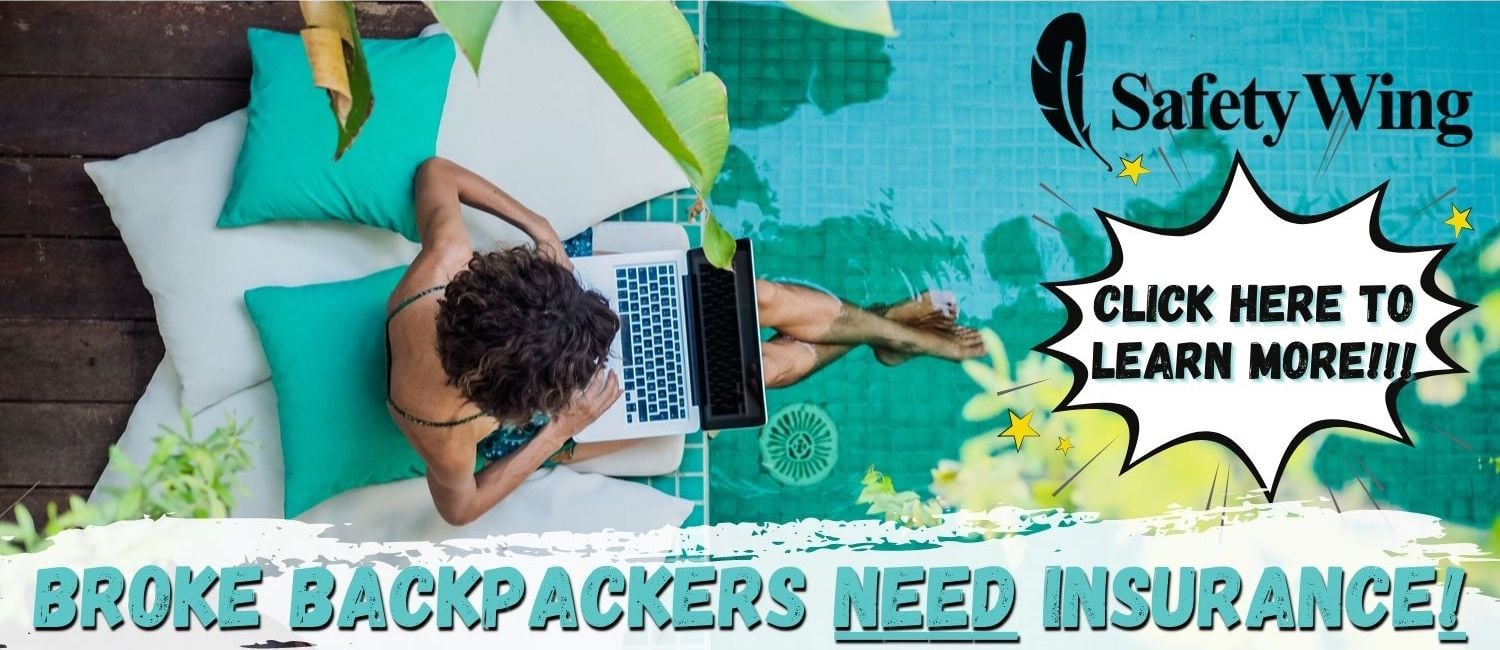 SafetyWing is cheap, easy, and admin-free: just sign up lickety-split so you can get back to it!
Click the button below to learn more about SafetyWing's setup or read our insider review for the full tasty scoop.
---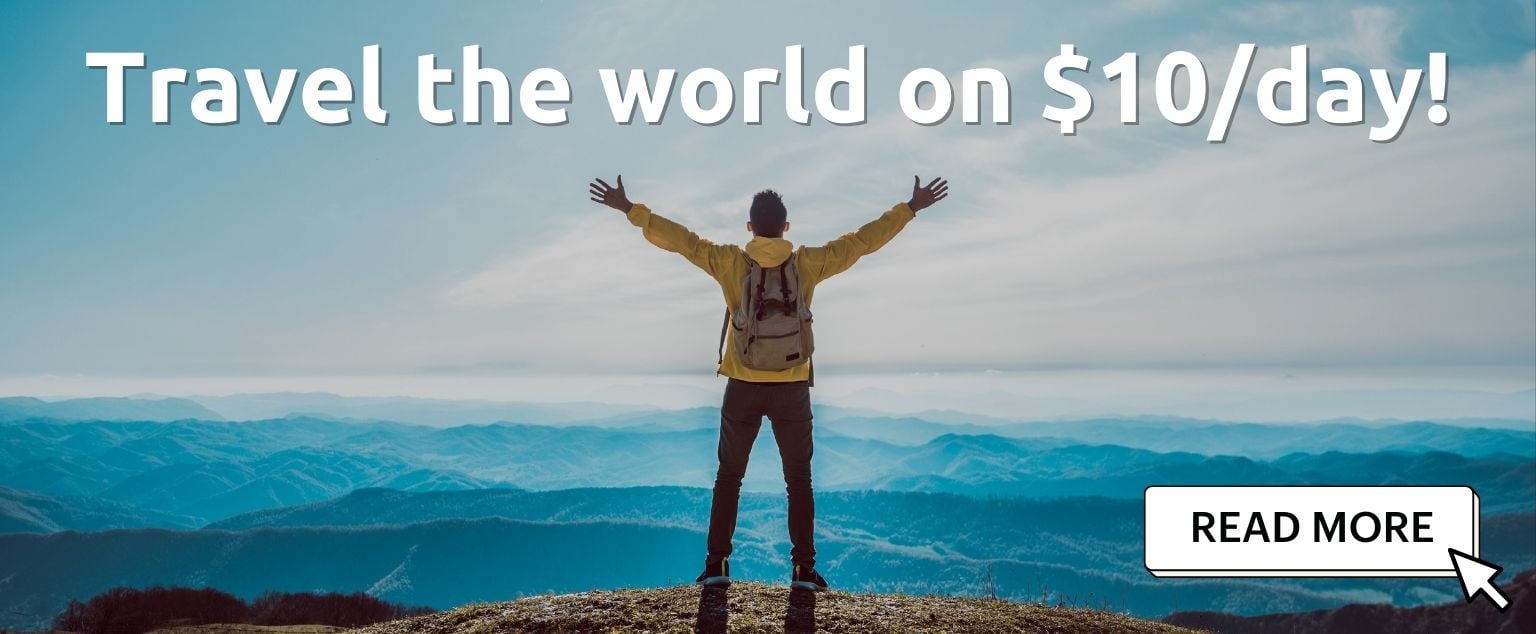 And for transparency's sake, please know that some of the links in our content are affiliate links. That means that if you book your accommodation, buy your gear, or sort your insurance through our link, we earn a small commission (at no extra cost to you). That said, we only link to the gear we trust and never recommend services we don't believe are up to scratch. Again, thank you!