Grab your tanks and wetsuits – we are going to be diving (he-hey) into the best scuba diving spots around the world that will have you living your mermaid/man fantasies.
Those who have been scuba diving before know there's nothing quite like that glorious feeling of weightlessness mixed with wonder as you unveil the ocean's secrets for the first time. Newbies have A LOT to look forward to.
The perfect activity for family holidays, romantic breaks, or even a solo backpacking expedition, diving will take you away from the world for an incredible adventure.
The quality of dive sites is largely tied to the location. We've put together this quick guide that will help you navigate some of the world's most coveted diving spots – both veteran divers and rookies alike.
A few things to keep in mind:  It's super important to be in good physical condition. You need to be agile and comfortable enough in the gear, especially if the sea is rough. If you're a beginner, you may wish to start off in shallower waters or even a lake.

Unlock Our GREATEST Travel Secrets!
Sign up for our newsletter and get the best travel tips delivered right to your inbox.
Hawaii – United States
It's no secret that Hawaii has some pretty stunning scenery, so it should come as no surprise that divers from all over the world flock to soak up the country's bountiful ocean. From white-tip reef sharks to nesting sea turtles, Hawaii's certainly got it all both on and off land. You'll find plenty- and I sure mean plenty- of dive sites that can comfortably accommodate newbies as well as pros. Maunalua Bay's Koko Craters and Angler's Reef have ideal conditions for novices.
If you're serious about your diving, you can sign up with an agency offering classes and PADI certification – what better place to get certified than in paradise, right?
Now, here's where it gets really good. There are Liveaboard packages where you will literally live on a boat while touring Hawaii's super cool dive sites! Don't forget to head over to Molokini Wall and Kaua'i. These two sites are known for their abundant population of manta rays, dolphins, schooling fish, and green sea turtles.
If you plan your Hawaii visit between December and April, you may even get the chance to spot whale or humpback sharks, especially if you're diving in the North of the archipelago.
Mauritius – Africa
As far as beautiful scuba diving sites are concerned, Mauritius pretty much ticks all the boxes!
Rising majestically from the Indian Ocean, this tiny speck of land packs quite a punch with its gorgeous white beaches and awe-inspiring vistas! The island is super small, but I can assure you that it provides an abundance of dazzling sights nonetheless.
While most tourists head to Mauritius to tan on its sun-soaked shores, the island also boasts some epic dive sites that will knock your socks – or fins – off. Just off the coast of Flat Islet is the famous (or rather infamous!) Sharks Pit. Yes, it's exactly what it sounds like. A deep pit smack in the middle of the ocean filled with sharks.
Bear in mind, the Sharks Pit is only open from October through March because of rough currents.
Divers who are after something a wee bit tamer can check out the Carpenter diving area, located just off the coast of Coin de Mire Islet. It has majestic wildlife, including sea turtles and barracudas! It is a popular site among local divers because of its amazing visibility and unique topography.
Carpenter has tons of swim-through caves and caverns. You might even be lucky enough to swim with dolphins!
Fernando de Noronha – Brazil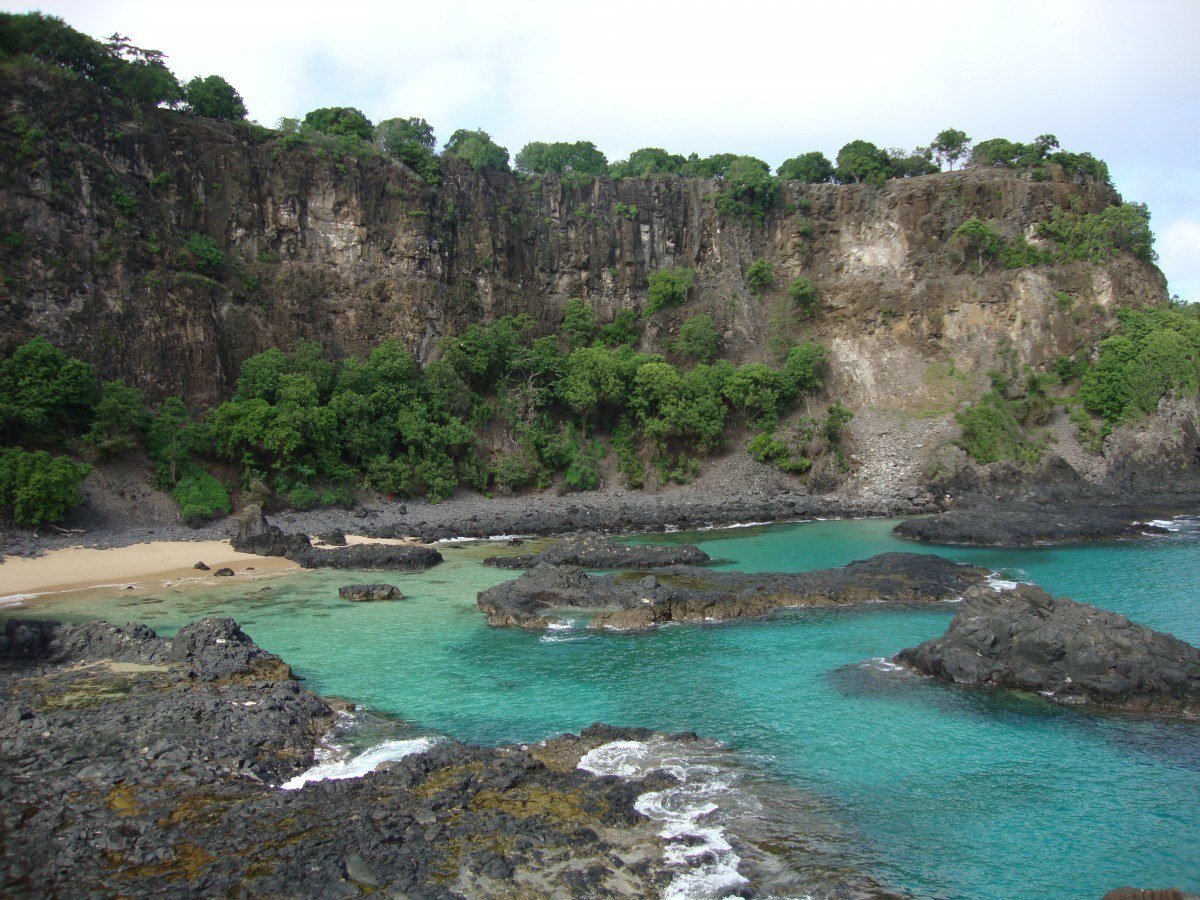 Fernando de Noronha is such a magnificent scuba diving site, it's often referred to as a 'mecca for divers'! It has gloriously warm, translucent waters, impressive marine life and amazing visibility that can exceed 40m. It is one of Brazil's best kept secrets that only the in the know divers flock to.
There is a sunken Corveta V17 you can explore – an impressive shipwreck, with tons of hidden treasures onboard. Similarly, Hell Hole is also a popular scuba diving trip in Fernando de Noronha.
We recommend booking your dives in advance. The archipelago only welcomes a limited number of divers each day. Bummer, I know. But then again, that's how they manage to preserve all those wonderful sites!
The Red Sea – Between Africa and Asia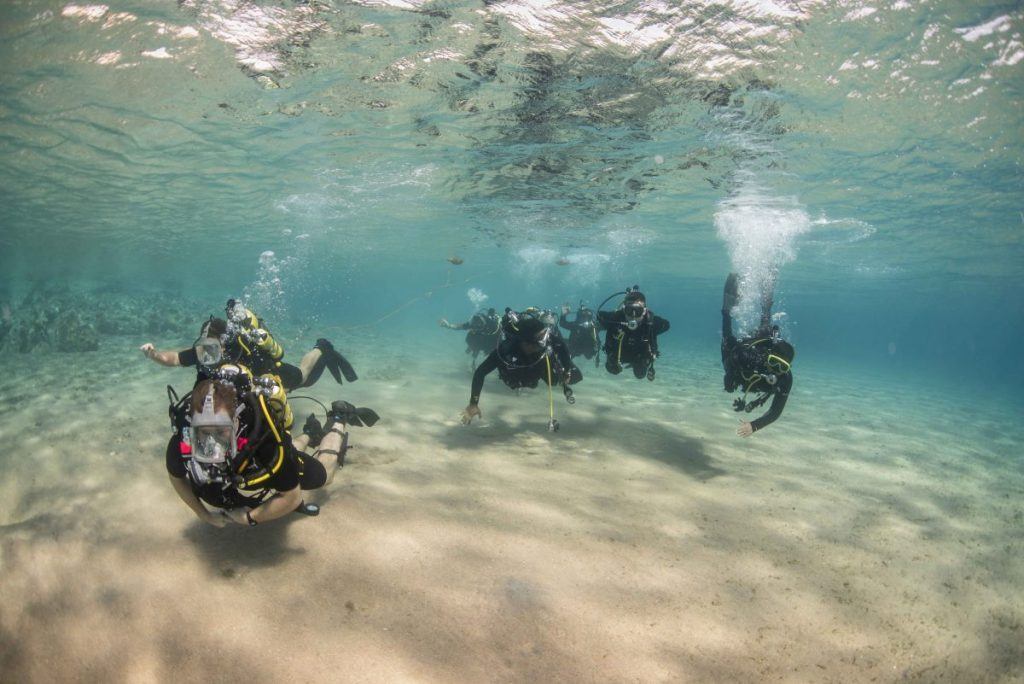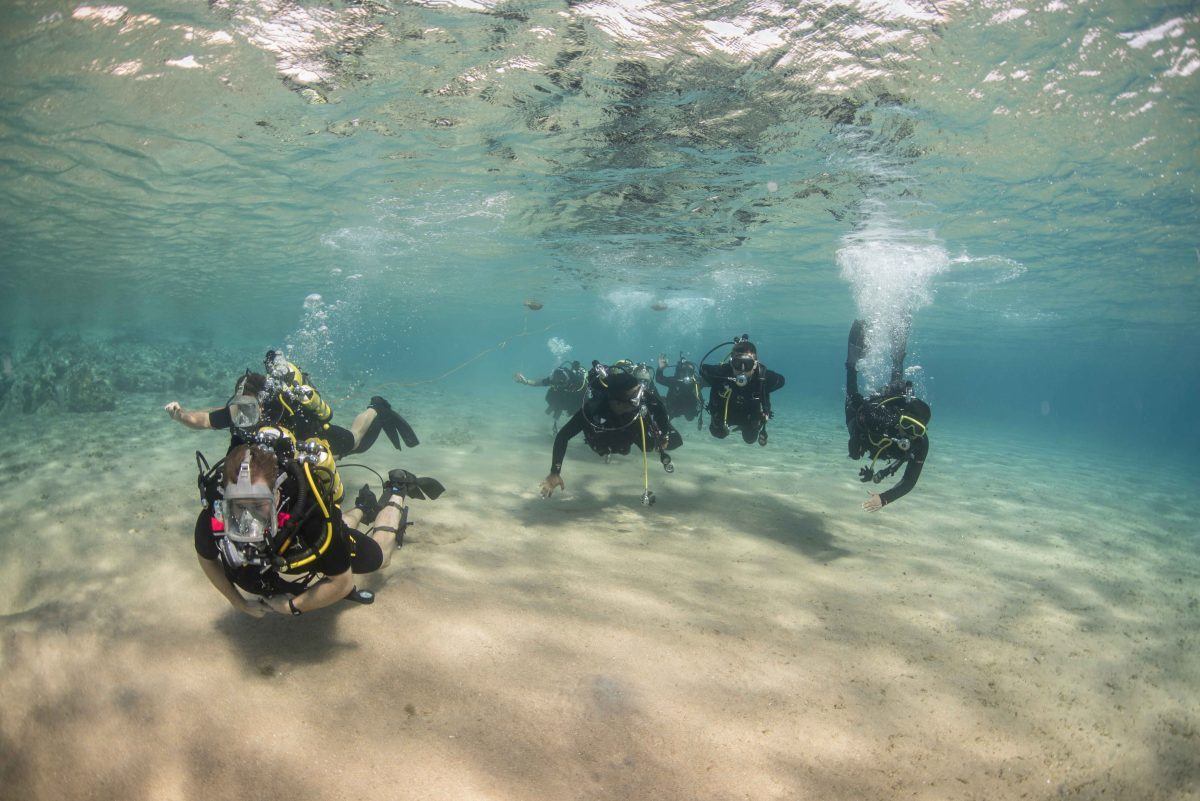 Both the Northern and Southern areas of the Red Sea are brimming with healthy corals, shipwrecks, and crystal-clear waters. You might even spot some sharks and manta rays!
The Red Sea is perfect for black water diving, especially if you head over to Elphinstone Reef. This particular area has deep drop-offs, sheer walls, and a massive population of hard and soft corals! For those who have some prior diving experience and fancy themselves a challenge, it is well worth a visit.
Newbies can check out sites like the Rocky Islands, Zabargad, and the Fury Shoals. Known for their gentle currents and brightly colored coral gardens, they have lots of bump-head parrotfish, dolphins, and turtles.
It wouldn't be a proper diving expedition without heading off the beaten path now, would it? If you would like to escape mass tourism, head over to the Sudanese Red Sea. As it isn't super popular, it has massive shoals of fish and relatively untouched shipwrecks that are just begging to be explored!
And let's not forget diving in Eilat, but we have a whole other guide for that.
The Great Blue Hole – Belize
Beginners skip over this one. Not only do you need to have at least 2-3 dives under your belt, you also need an Advanced Open Water diving certification. And yes – they will check your documentation!
The Great Blue Hole in Belize is often hailed as one of the absolute best places to go diving. It has striking cave formations, and dark cerulean waters filled to the brim with tons of colorful fish, corals, and even the occasional shark crossing through.
If you want to make a big adventure of your Belize trip, there are a few other diving spots to see, though none of them match up to the Great Blue Hole. Hop onto a Liveaboard package to be taken to all the must-see diving sites in Belize – while living the boat life.
The Gilis – Indonesia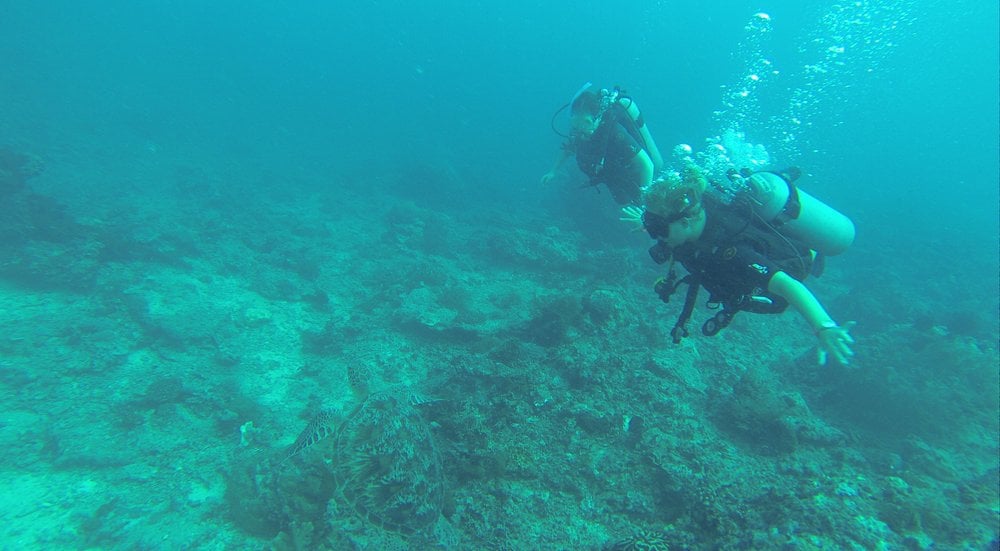 The Gilis is a favorite among divers for earning their PADI qualification. Not only is it incredibly budget-friendly, it has some magnificent dive sites and, well, its BEAUTIFUL. A real tropical paradise!
A popular diving spot is Shark Point, found off the west coast of Gili Trawangan. This is where you'll find larger marine species such as reef sharks, moray eels, turtles and manta rays.
One of the (many) reasons why this archipelago is so popular, is because of the macro photography opportunities. Hann's Reef which has lots of leaf scorpionfish, octopus, critters, and frogfish, all peppered with plenty of colorful corals!
The Gilis are the perfect place to try out some night diving, too. Meno Wall is packed with crustaceans that only emerge after sunset. Brace yourself to see a lot of orb-like eyes staring right back at you when you shine your flashlight at them! There are slipper lobsters, coral crabs, spiny lobsters, shrimps, and sponge crabs. A Liveaboard in the Gilis will not disappoint.
Is This the Best Travel Pack EVER???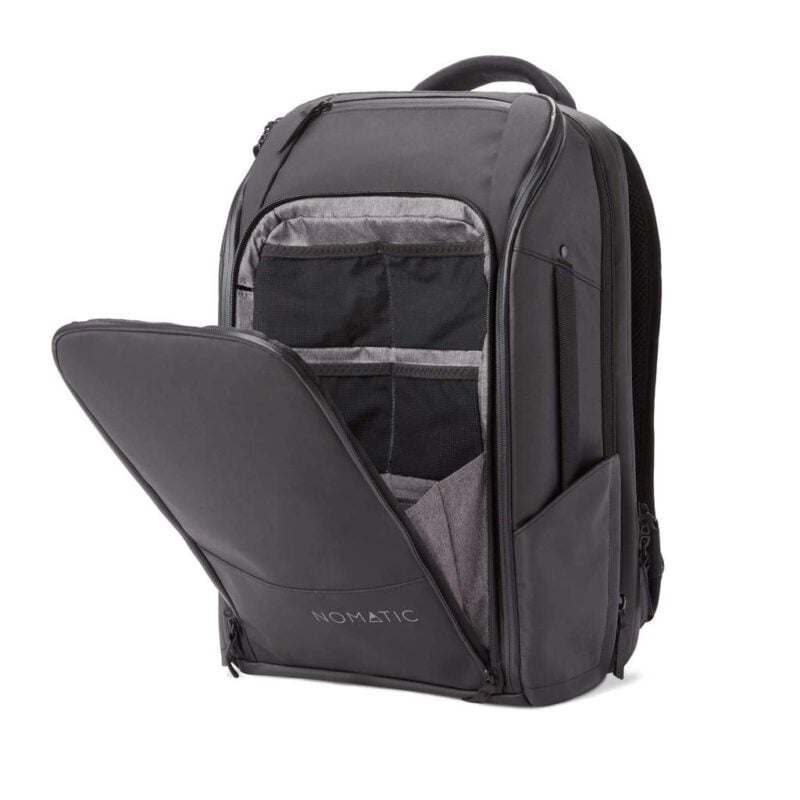 The Great Barrier Reef – Australia
It would be borderline blasphemous to talk about the best scuba diving sites in the world without mentioning the most iconic of them all! The Great Barrier Reef is pretty much the gold standard when it comes to marine expeditions.
The reef attracts a whopping 2 million visitors each year, so if you're on a budget or simply want to avoid crowds consider visiting during off-season.
One of the best ways to escape the hoards of tourists is to try a Liveaboard at the Great Barrier Reef. You will get to visit multiple dive sites a day, get into the nitty gritty of diving, and just have an UNFORGETTABLE time.
The most important rule is to avoid handling the coral. They can literally die if not properly handled. Sadly enough, you'll see that some parts of the reef have already been damaged by over-enthusiastic divers.
What makes the reef so unique – other than its extensive range of marine wildlife – is that it's one of those rare dive spots that offer shockingly clear visibility of up to 60 meters, all year long!
Maaya Thila – The Maldives
Maaya Thila may appear unimpressive at first glance. In the day time you'll find several shoals of fish, plenty of corals, and the occasional shark – nothing to really write home about. Head there at night, however, and it's a whole other story! Maaya Thila flares to life after sunset, and is one of the best places to go diving in the Maldives.
While it's common to see a few Grey Reef sharks passing by during the day, sunset sees the arrival of White-Tip beauties. Because Maaya Thila is small, you can very easily visit the entire area in just a couple of dives. It's a popular stop on Maldives Liveaboard packages.
In the North, there's a massive cave filled with various types of fish. While you'll have plenty of photo ops, bear in mind that the North side is known for its strong currents. South Maaya Thila has gentler waters and swim-through rock.

Our GREATEST Travel Secrets…
Pop your email here & get the original Broke Backpacker Bible for FREE.
Key Largo – Florida, US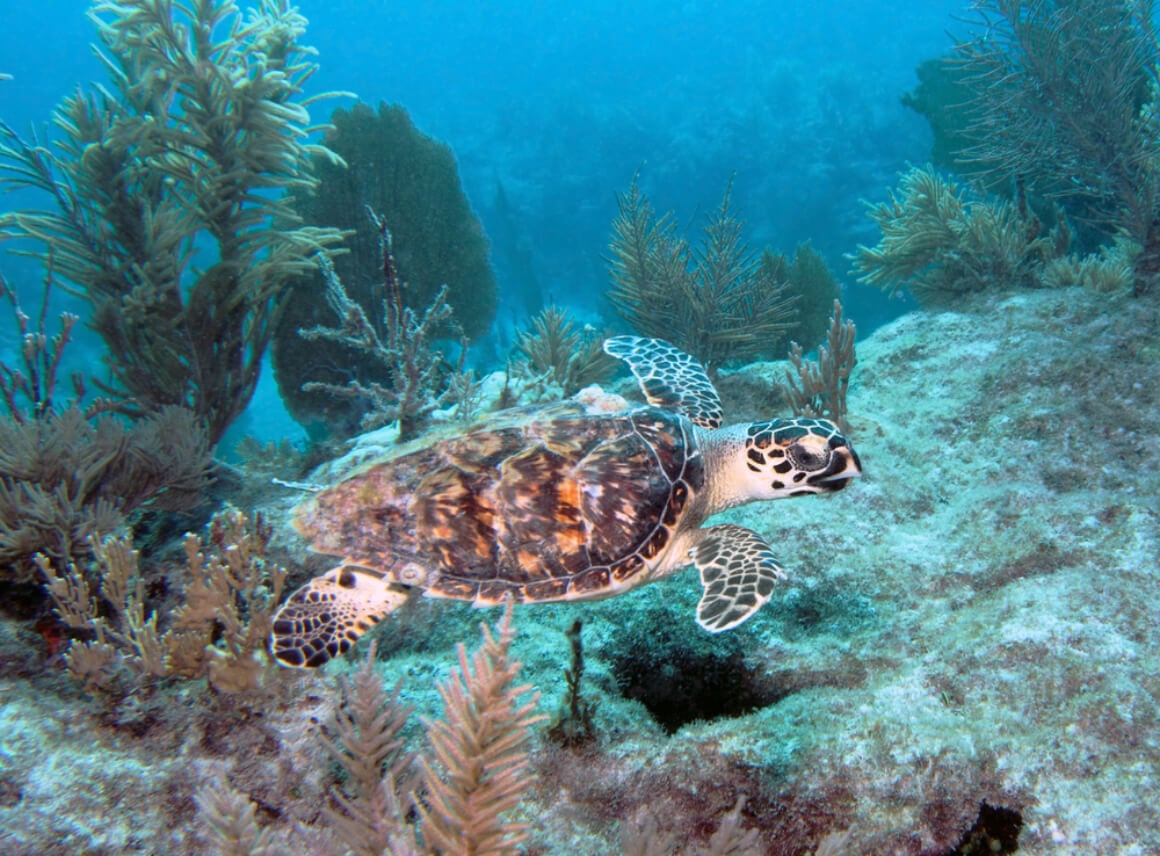 Who says to travel internationally to experience the best scuba diving trip of your life?
The Florida Keys just so happens to be home to the one and only coral barrier reef in the country! That's quite something. While the Keys have something special to offer, it's Key Largo that is known as the 'Diving Capital of the World'. This island's shallower reefs pack a heck of a lot of corals, but venture deeper and you'll be treated to some barnacle-encrusted wrecks!
Christ of the Abyss is the most iconic area with a distinguishable underwater bronze statue. It is a great spot for beginners since the current is quite shallow. You'll also find gigantic specimens of brain corals, perfect for those Insta pictures!
Advanced divers should check out Speigel Grove shipwreck. It is quite a sight to behold as it stands upright in several feet of water!
Richelieu Rock – Thailand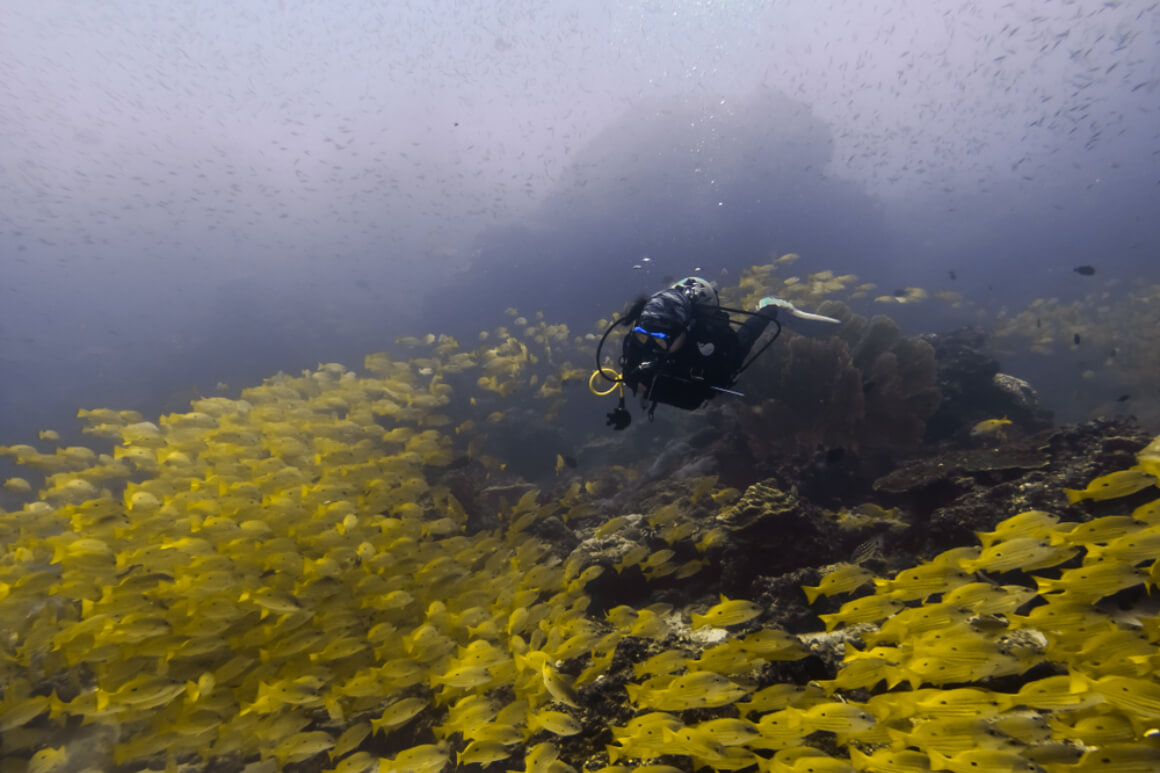 Want a beautiful scuba diving spot in Thailand? Richelieu Rock is it!
Located off the coast of Surin Island, this rather lonely pinnacle has tons of fantasy marine species, including seahorses and ghost pipefish. When the conditions are right, you may even be able to spot the occasional whale shark and manta rays.
Richelieu Rock is famed for its oddly-shaped reef – that looks a bit like a horseshoe from a distance. Despite its strange appearance, it is a place of unparalleled beauty, complete with vibrant purple corals that are unique to the Andaman Sea.
Most divers will need several sessions to reach every inch of the reef. A Liveaboard package will give you the chance to explore every corner and hole, as well as a front-row view to Thailand's most gorgeous sights.
After touring Richelieu Rock, save some time to visit the other popular dive locations in Thailand. Hin Bida near Koh Phi Phi, Hin Muang, and Hin Daeng – to name just a few.
Final Thoughts
For macro photographers or underwater novices, this list of destinations promises some best scuba diving in the world.
These sites are all known for their virtually unblemished waters, terrific visibility, and abundant wildlife. Any diver can tell you that no two places are ever exactly the same. After all, it's a vast and diverse underwater world out there!
A quick heads-up before we sign off: diving is freaking cool but remember to stay within your limits. When in doubt, don't risk it! After all, there's always going to be another chance to uncover the ocean's many secrets. Remember to always play it safe.
---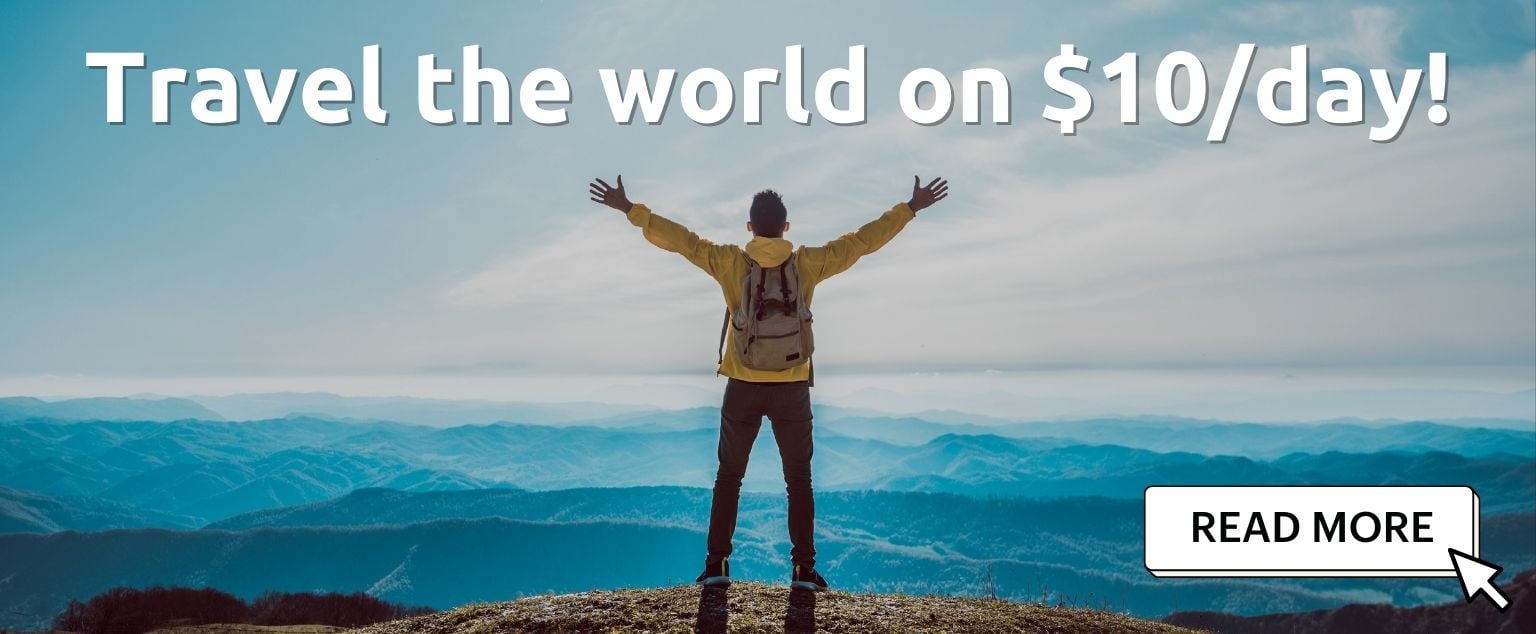 And for transparency's sake, please know that some of the links in our content are affiliate links. That means that if you book your accommodation, buy your gear, or sort your insurance through our link, we earn a small commission (at no extra cost to you). That said, we only link to the gear we trust and never recommend services we don't believe are up to scratch. Again, thank you!