Spain's magnificent Seville is the capital of the romantic Andalusia region and, for many, the home of quintessential Spanish culture. Seville is a timeless, a classic city  lit up with authentic local cuisine, dancing, history, and so much more!
In the old days, Andalusia was a highly contested area and changed hands between the Romans, Moors and Christian "re-conquestors". When walking through the streets of Seville today, you can still feel their respective influences alive all around you.
When it comes to looking into what to do in Seville, your options are near limitless. You can explore the religious history of the Catedral de Sevilla or join the sporting fervor at the Ramon Sanchez-Pizjuan Stadium.
In the alleys and on the streets, Seville nights will show you not only authentic Spanish cuisine but a look-see into the city's culture as well. There's more here than just finger foods! Follow us as we guide you through our list of the most unique and essential things to do in Seville.
Our kick-ass, comprehensive guide will run you through some most highly rated and popular things to do in Seville. From interacting with the locals to visiting its monuments, there are so many top things to do here.
Take yourself back in time as you visit the oldest functioning royal palace in Europe. Not only is it a UNESCO World Heritage Site, but it's also a frequently utilized film set location, with famous examples being Game of Thrones and Laurence of Arabia.
The Alcazar Palace is one of Seville's most well-preserved and overt examples of the city's Arabic history. Originally an Abbadid Muslim fortress, it was reconstituted as a royal palace for the Christian king – Peter of Castile.
A prime example of Mudejar architecture, the Alcazar is known as one of the most beautiful royal palaces across the whole of Europe. Note that lines to enter the Alcaza are long and slow moving. Exploring the complex will also take a good few hours. It is well worth buying your tickets in advance, paying to skip the queue and joining a guided tour for fascinating insights.
Eating tapas in Seville is like eating pizza in Naples – its just something you need to do here! It's so intrinsically local that the Spanish even created a verb for the act of eating tapas (tapear).
To the locals, the best way to enjoy tapas is by bar hopping. The allure of eating tapas doesn't come from the cuisine itself, even though it's very tasty, but rather from the socialising it fosters!
Tapas should be enjoyed in groups, with beverages in hand, shared amongst friends. Start at one of either Bodega Fabiola or La Fresquita and go from there. There are still some free tapas bars at Seville but most do now charge for dishes. Still, the prices are very reasonable. The waiters will write down your orders in chalk at your table/on the bar and bill you when you are ready to leave.
For more Places to Stay, check out our full Seville Neighborhood Guide!
The Catedral de Sevilla is truly a marvel of architectural engineering and design. It's the largest cathedral in the world, as well as the largest gothic church in the world!
"Gothic" in style, its ordained roof, and intricate carvings are easy on the eye. Not to mention the church is fully functional and perfect for those looking to witness a Spanish cathedral mass live. An awesome thing to do in Seville on a Sunday!
The cathedral boasts arguably Seville's most iconic attraction, the famous bell tower La Giralda. What has now become the symbol of the city, La Giralda will give you a 360-degree panorama of the city's skyline. It is situated not far from the Alcazar so it is pretty easy to pay a visit after or before.
4. Get Involved with Seville's Soccer Craze
Seville is somewhat soccer-mad and is home to 2 top teams, Real Betis & Sevilla FC! Every weekend, in season, and sometimes during the week, Sevilla FC puts on a show of highly competitive soccer at the Ramon Sanchez-Pizjuan Stadium. Betis play at Benito Villamarin. La Liga is one of the most competitive leagues in the world and taking in a match is truly one of the unmissable things to do in Seville.
With the stadium filled to the rafters and rival fans taunting and rilling the crowd up, a night at the stadium is a given if you want to experience one of Seville's biggest pride and joy!
If possible, try to catch the politicised Andalusian derby. In this fiery match, Sevilla FC, traditionally said to represent the upper class, take on Real Betis, who traditionally represent the working class. You can be guaranteed that it'll be a heated affair!
One of the most traditional forms of art found in Seville is the Flamenco Dance. With its roots set in early Andalusian culture, this dance is intrinsically woven into the Sevillian culture.
The Museum of the Flamenco Dance is the only museum in the world dedicated to the expression and practice of this traditional art form.
You can learn about the history of the Flamenco dance here, as well as experience it for real. Every day, professional artists will perform the Flamenco in the courtyard, as a last activity at the museum. One of the most unique things to do in Seville!
Of course, other than the museum you can catch a Flamenco show at numerous venues throughout the city. It is not to be missed.
6. Learn about the History of the Spanish Empire
The Archivo de Indias is another of Seville's three UNESCO World Heritage sites. Housing valuable documents dating back to the Spanish empire in the Americas, this building is a historical goldmine.
The building was a hub for all the merchant activities that went on during the peak of the Spanish occupancy across the Atlantic. It recorded almost all the activities of the Spanish Empire in America.
The information scholars have learned through this record-keeping has been invaluable. And, the best part is that you can see it too! As you walk these halls, you'll get to see firsthand just how far the Spanish Empire's reach was.
For some of us, doing something not especially well-known is more important than following the crowd. Here are a few of our favorite non-touristy things to do in Seville!
A visit to the suburb of Santa Cruz is one of the more offbeat things to do in Seville. The old medieval Jewish quarter is now a labyrinth of houses, plazas, and relics.
Wander its streets and navigate its maze-like apartments. The buildings were designed to shelter those living there from the harsh rays of the Spanish summer sun, and you can be guaranteed you'll the shelter appreciate too around midday.
With old relics adorning the streets, try to find hidden alcoves such as the iconic Plaza de Santa Cruz amongst the old buildings, while at the same time trying not to get lost!
It's a little historic adventure in the big city!
8. Get Your Instagram Fix at the Plaza de España
The Plaza de España is located in the center of Seville, at the Parque de María Luisa. After its completed construction in 1928, it became a representation of the city's architectural history.
Utilizing elements from the Baroque, Renaissance and Moorish eras, the plaza is dominated by a huge half-circle of intricately designed buildings and bridges. The famous Vicente Traver fountain can be found at its center.
Each alcove that runs along the rim of the plaza represents a province of Spain, and is flanked by a pair of bookshelves as a kind of free "visitors library". Each "library" holds books relevant to its respective province, as well as a few personal favorites. The complex is stunning, photogenic and the setting of many an Instagram shoot. Get here early in the day to avoid crowds.
Spain in famous for its delicious tapas and giant pans of paella.
By getting involved with a Spanish cooking class, you'll get the opportunity to learn about many of the famous Spanish dishes. From Paella to Salmorejo, you'll learn to make a full four-course Spanish meal!
Cooking classes in Seville also take you on a tour of the Triana Market, where produce doesn't get any fresher. Let your professional chef teach you a thing or two about traditional Andalusian cuisine from scratch.
Safety in Seville
Seville is an incredibly safe city. Violent crime is low, especially against tourists.
We would, however, recommend usual caution and wariness. Petty crimes such as pickpocketing and scams are known to happen, and it's just best to stay alert. The Cathedral is an especially frequent attraction for soothsayers and palm readers.
The city does get very hot during the day so be sure to stay dehydrated.
Check out our roundup of the best travel insurance.
Seville's nightlife is one of the most buzzing across all of Spain. Here are a couple of unique things to do in Seville after the sun has set.
10. Enjoy the Crazy Nocturne Fiestas
Spain's nightlife is one of the most famous across Europe. "Movida", meaning to move, is a modern Spanish culture of dancing and raving all the way into the early morning, and in Seville, it's especially prominent!
Calle Betis and Alfalfa are but two strips across the city notorious for its party-goers. What one needs to remember about sticking to the movida is it's not about where you are, but rather who you're with!
As is the case with tapas bar hopping, make use of the strips of clubs and bars across Seville, and experience fiestas how they were always meant to be – connected!
11. Shop and Bargain at the Calle Feria Market
Sitting in the Old Town district of Seville is the Feria, the oldest street in the city and home to its weekly flea market.
This market has been going on since the 18th century, and to this day consistently delivers a vibrant fiesta for all to enjoy!
Other than the vibe, the Calle Feria offers the best opportunity to try Seville's famous street food and purchase an authentic local souvenir. A night on the Feria is a must for any traveler wanting to experience a night with the locals. Note that the market is open until 6pm on weekdays, and midnight on Thursday, Friday, Saturday.
12. Take a Ride on La Noria de Sevilla
The La Noria Ferris Wheel is the perfect thing to do at night in Seville! Its location is ideal for night-time cityscaping.
Designed to be enjoyed at night, this 130 ft. structure towers above the skyline and offers the perfect 360-degree panoramic of the city you didn't know you needed.
There are 30 cabins to make use of, with each coming fitted with air conditioning and specially designed seats to ensure maximum comfort. As soft music plays in the background, appreciate the beauty and splendor that is Seville.
Looking for a specific place to stay? These are our highest recommendations for places to stay in Seville.
Black Swan Hostel is our favourite hostel in Seville. Located at the centre of El Arenal, this hostel is a short walk to the city's top attraction, which is why we recommend it for where to stay in Seville.
It has a relaxing garden patio, rooftop terrace and spacious rooms with balconies. There is also a full kitchen, common room, linens and wifi.
This 500-year old beauty of a house is one of our absolute favorite Airbnbs in Seville. It has three stories and is full of Spanish history and character. The room is your own private area, but the whole house is yours to explore and enjoy. Sit in the courtyard garden and enjoy your tea or coffee while listening to the trickle of the fountain. Enjoy a restful bath after a long day exploring the town. Cook a meal in the rustic style, well-equipped kitchen. Take in the beautiful sunshine and orange-blossom-scented air of Seville on the rooftop terrace. From the house, you are a short walk to the major sights, such as Catedral de Sevilla (4 min walk), Jardines de Murillo (4 min), Museo del Baile Flamenco (6 min), Iglesia del Salvador (9 min), and many others.
Exe Sevilla Macarena is an awesome four-star hotel located in the centre of Seville. It is close to bars, clubs, restaurants and shops. This hotel has an amazing rooftop pool, an on-site restaurant and a terrace with spectacular views. The rooms are comfortable, spacious and incredibly relaxing and it's a great place to where to stay in Seville.
With it's impassioned flamenco, hot blooded locals and cosy bars, Seville is one of the most romantic cities I have ever visited. Just being there is romantic enough! However, in case you need more help, then here are just a few of our favorite romantic things to do in Seville for couples.
13. Enjoy a Sunset from the Top of Las Setas
In La Encarnación square is Jurgen Mayer's now world-renowned wooden structure known as the Las Setas de la Encarnación or the Metropol Parasol. 490 by 230 ft and 85ft high, this uniquely designed structure has become iconic throughout the city.
Completed in 2011, the six mushroom-shaped parasols dominate the Santa Catalina area and make for a great viewing spot.
If you can time it right, you'll be able to catch one of the most fantastic sunsets you'll ever see from here. As the monument is bathed in gold along with the rest of the city, you'll see why Spanish sunsets are so well-renowned.
What sounds more romantic than wandering the rooftops of Seville with your loved one, taking in the sights and sounds of the city as night settles in?
With a specially designed root for tourists to follow, go for a stroll on the rooftops of Seville and catch the last rays of light set over the city after another busy day.
Finally, as dusk sets, grab a drink at one of the many rooftop bars available here, and settle in for a night of socializing and companionship. Sevillian rooftop bars are some of the most romantic spots in the city!
Sometimes we would like to enjoy a place without breaking the bank. Here are a couple of our best things to do in Seville on a budget.
15. Take a Stroll across Puente de Triana
Triana Bridge is one of Seville's oldest bridges crossing over the Guadalquivir. During the day it's one of the primary public river crossings, but at night it becomes something different altogether.
After the sun sets over Seville, the bridge lights up a brilliant white. Due to it connecting the popular suburb of Triana and the City Center, Puente de Triana makes for the perfect halfway point to stop at and watch the boats sail by.
Its 1800s architecture and stylish lighting make for the perfect romantic location. A stop here after frequenting one of the many riverside restaurants nearby is a great way to cap off your romantic evening.
16. Walk Seville's Local Farmers Market in Triana
Triana Market is located on the opposite end of the Puente de Triana, in the suburb of Triana. Situated in the Plaza del Altozano, this market is frequently visited by those locals looking to purchase fresh Spanish produce.
Fresh, Sevillian-grown produce can be found here, from vegetables and fruit to homemade Spanish delights, and Sevillian spices.
What makes this market one of the most popular things to do in Seville, other than its fresh produce, is its history. Traditionally, it holds a dear place in the locals' hearts after its persistence against flooding and constant relocation.
17. Wander the Gardens of the Parque de Maria Luisa
The city's largest park, Maria Luisa, offers one of the best outdoor things to do in Seville. It's approximately 100 acres in size and is filled to the brim with monuments and beautiful buildings. Perfect for a morning of exploring!
It was created in 1911 as a means of ensuring Seville would keep some of its original greenery from when the city was first established. Structures such as the Fountain of Lions and the Monument to Gustavo Adolfo Bécquer litter the park and make for perfect picnic sights.
A morning wandering these gardens is the perfect way to appreciate Seville's great weather and natural side.
Books to Read in Seville
Lonely Planet: Spain – Comprehensive travel guide book for travelling in Spain
Ghosts of Spain: Travels Through Spain and Its Silent Past – Francisco Franco, the dictator who ruled Spain until his death in 1975, is long gone. But the ghosts of the Fascist era still haunt the country.
The Alchemist – The story of how universe can help you to achieve goals that you really want to fight for. The main character is a young shepherd from Spain who decides travel to Egypt.
Your children should be able to enjoy the city as well, and old buildings just won't cut it. Here are some fun things to do with your children whilst visiting Seville.
A visit to the Acuario de Sevilla is one of the awesome things to do in Seville with kids. As Magellan in the 16th century became the first man to circumnavigate the globe, so will you follow in his footsteps as you walk the aquarium!
The Magellan-themed aquarium boasts over 400 different species of marine life! Species coming from areas such as the Atlantic Ocean, the Amazon River, and the Pacific Ocean, to name but a few.
With over 35 aquariums inside, your child can be assured that they won't get bored here! Make use of the aquarium's souvenir shop where you can leave with one of their many fish-themed toys.
19. Explore Seville's Popular Promenade
As the statues of Hercules and Julius Caesar watch over you from their iconic pillars, the oldest public garden in all of Europe presents you with many activities, perfect for both adults and children.
The Alameda de Hercules often hosts cultural exhibitions throughout the day, and its promenade, spanning a few blocks, also has fantastic local shops, great for exploring!
With colorful pedestrian tiles and beautiful fountains, a visit to the Hercules Mall can fill you and your child's day with lots of fun things to do. And, due to access being entirely free to the public, its undoubtedly one of the more favorable things to do in Seville on a budget.
If you weren't quite satisfied before, here are a few more things to do in Seville just in case!
20. Peak into the Homes of Seville's Royalty
Residence to the Dukes of Medinaceli, the "Pilate's Palace" has seen countless generations of royalty since its completion in the 16th century.
One of its major drawcards for tourists across the globe is its architecture. Not only is its Gothic Mudejar-style both alluring and intricate, but its flooring is tiled with the famous azulejo. There are over 150 azulejo designs across the palace – the largest of its kind in the world!
With 5th-century Roman statues adorning its halls, and beautifully maintained gardens as a backdrop, visiting the Casa de Pilatos makes for a delightful getaway.
Not only is the Guadalquivir River one of Seville's most dominating natural landmarks, but it's also the only navigable river in all of Spain!
You can enjoy a cruise down the river, admiring the sights and sounds of the city built around it. Pass under famous bridges, cruise past iconic landmarks, and see where the gold merchants of yesteryear used to leave their wares.
A cruise along the Guadalquivir River is a great way to get away from the hustle and bustle of the city. This, and the fact that you get to put your feet up for a while and appreciate the amazing Spanish weather!
22. Explore the Ancient Hospital de Los Venerables
Where once this was the local residence for priests in Seville, it's now home to Velazquez Center, an art museum dedicated to the famous artist, Diego Velazquez.
Although some of the rooms are used as a means of presenting art exhibitions, you can still wander the beautiful Renaissance-inspired courtyards and church. The cloister of the hospital and the church interior are two popular spots to stop at.
Whether it be more modern art, or frescos adorning the church's ceiling, this is one of the best artsy things to do in Seville!
23. Lounge at Seville's Famous Bath House
One of the most luxurious and relaxing things you could ever do in Seville would be to visit its famous baths!
Banos Arabe is one of a kind! Its a spa by nature, it uses elements from its surroundings to foster an environment of "old meets new".
Its red, curved walls, in line with its Arabic and Roman history, will have you feeling like you've been taken back to an ancient bathhouse. Quiet voices, relaxing waters, and pampering are the order of the day.
You're spoiled for choice when it comes to day trips from Seville! Seville's location in the south of Spain means it's within easy distance to some other remarkable cities like Granada and Cadiz!
Located on the Bay of Cadiz, Cadiz is a beautiful seaside town with sublime beaches and delicious cuisine! This day trip from Seville offers the perfect opportunity to visit Cadiz with minimum inconvenience.
On your way, you'll stop in Jerez de la Frontera to sample some of Spain's best wines, as well as its famous sherries. Once you make it to Cadiz, there's plenty to see in the white-washed port! From the ancient cathedral to the charming neighborhoods, you'll visit all the picture-perfect sites of Cadiz and discover more about southern Spain's fascinating history. To get there and back in a day we do recommend joining a tour rather than trying to DIY it on public transport.
The city of Granada's ancient history is written all over its impressive fortresses and palaces that seem to have suntanned in the centuries since they were built! They may be old, but we can guarantee that they'll take your breath away on this day trip from Seville!
The highlight, of course, is a visit to the striking Alhambra Palace. This UNESCO World Heritage Site was built in the 9th century and reached its peak during the 13th century Nasrid dynasty. The whole complex of palaces and gardens is one stunning work of art that would set the tone for Andalusian architecture in the centuries since!
Afterwards, you'll be further enchanted with the medieval Moorish architecture of the historic old town! This will be a long, but rewarding day. We recommend booking well ahead as the Alhambra does sell out. Oh and it is also worth and paying to skip the queue at the Alhambra.
Cordoba's an overlooked gem in Spain that blows visitors away with its easy charm, towering monuments, and vibrant religious history! This day trip from Seville is the perfect introduction to this Andalusian jewel!
The trip includes a guided tour of Cordoba's historic center, with visits to the old Roman Walls and the Roman Bridge. You'll also be shown the Mezquita, a remarkable cathedral that was built around a mosque. Next up is the Jewish Quarter which is a UNESCO World Heritage Site. This is a special experience that allows you to see how Christians, Muslims, and Jews coexisted in this area and left an undeniable mark on Andalusia!
If you find yourself lucky enough to spend 3 full days in Seville, then you're going to need a great 3-day Seville itinerary to make sure you make the most of them!
Day 1 – Getting to Know Seville's History
For your first day in the city, walking the Old Town is a must, starting with a visit to the Real Alcazar Palace. Explore its gardens, admire the unique architecture, and take in its historical significance.
From here, you can make your way on foot to the nearby Catedral de Sevilla, the largest cathedral in the world. A highlight at the cathedral is climbing to the top of its bell tower, La Giralda, giving you a stunning 360-degree view of the cityscape!
Your afternoon wouldn't be complete without a stroll through Old Town's Barrio Santa Cruz. This suburb is filled with alleyways and alcoves. Try not to get lost!
For the evening, see if you can catch a Flamenco dance for your evening's entertainment.
Day 2 – Seeing the Outdoors of Seville
Start your second day by making your way to the Plaza España, with its historic sculptures and the unique library, filled with books from the seven provinces of Spain.
The plaza is attached to the Parque de Maria Luisa, Seville's largest park, and a great spot for a picnic and monument spotting.
You'll spend the whole morning exploring this area. So, keeping to the river, we'd suggest taking a walk to the nearby Acuario de Sevilla once you're finished, for an afternoon of aquatics and history. The aquarium is especially great for kids!
As the afternoon starts to come to an end, catch the bus at the Paseo Las Delicias bus stop, and take the route that stops near Puente de Triana. Here you can either take a walk across the rooftops, spend the night on the banks of the canal, bar hopping the many tapas bars!
Day 3 – Experiencing the Culture of Seville
Your final day of exploration should start by taking a visit to the Triana Market. You'll get to experience the locals' cultures as well as their freshly provided produce. From foods to intricate jewelry, the Triana Market is a great morning's activity.
From here we believe it would be worth your while to walk along the banks of the canal, taking in the city. During your gradual walk aim to visit sites such as the Archivo de Indias and its history of Spanish conquest, and the Casa de Pilatos, with its stunning azulejo!
By the time you've done your wanderings, you'll be ready to experience your last sunset in Seville. Dominating its surroundings, the Las Setas de Sevilla structure will provide you with the perfect spot.
As the sun sets over Seville, turning the city to gold, you'll be left with a long-lasting image to go home with!
Don't forget your travel insurance for Seville
World Nomads' mission is to support and encourage travellers to explore their boundaries. They offer simple & flexible travel insurance, and safety advice to help you travel confidently.
They've been doing it since 2002 – protecting, connecting, and inspiring independent travellers just like you.
Get a quote below or read our in-depth review!
World Nomads provides travel insurance for travelers in over 100 countries. As an affiliate, we receive a fee when you get a quote from World Nomads using this link. We do not represent World Nomads. This is information only and not a recommendation to buy travel insurance.
Here are some quick answers to common questions about what to do and see in Seville.
Seville has everything you could ever want from a Mediterranean city, and more. Old historic buildings, and modern artistic structures, ancient palaces and lively markets. You won't want to leave!
With so many things to do in Seville, there's a great chance you'll want to come back and try to do them all. A well-planned itinerary and some good walking shoes are all you need to ensure your getaway here is worth every penny!
If you're hesitant or unsure about traveling here, don't be! Grab your luggage and open yourself up to the experience of a lifetime. With so many things to do in Seville, you won't be disappointed.
---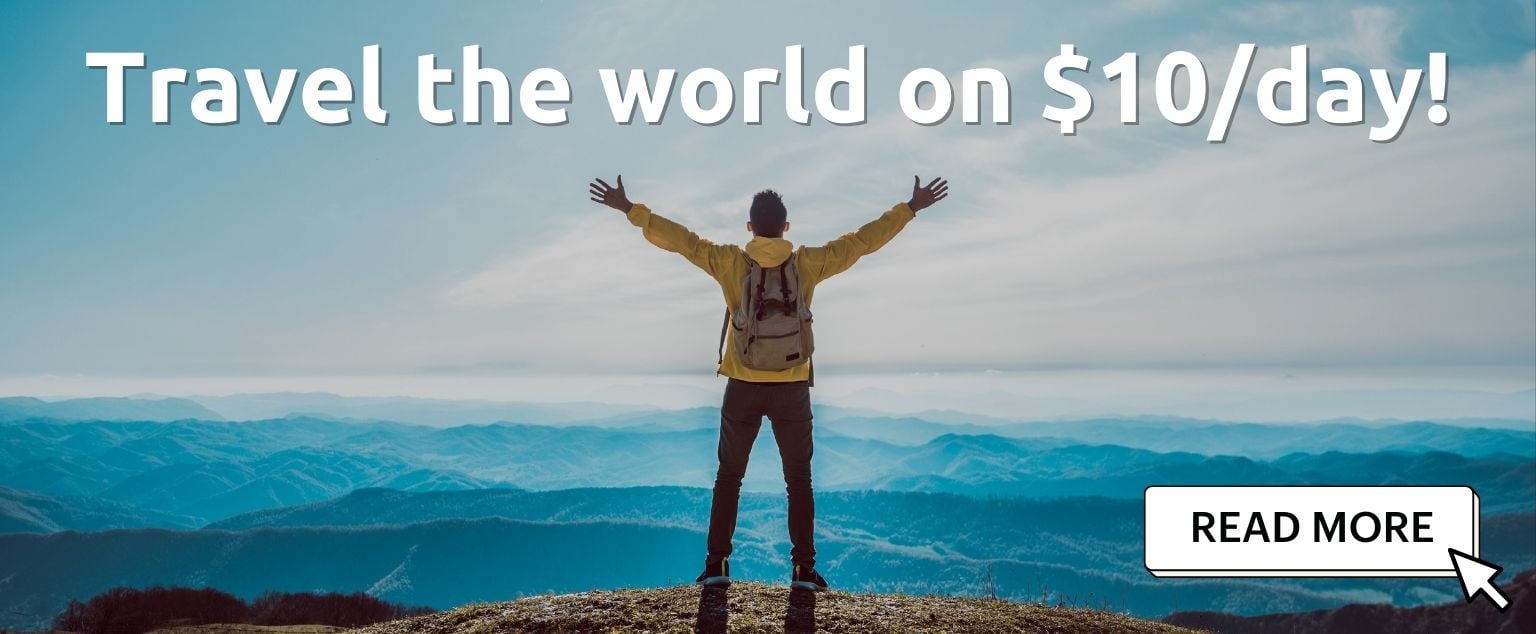 And for transparency's sake, please know that some of the links in our content are affiliate links. That means that if you book your accommodation, buy your gear, or sort your insurance through our link, we earn a small commission (at no extra cost to you). That said, we only link to the gear we trust and never recommend services we don't believe are up to scratch. Again, thank you!