Singapore is a jewel of a city that straddles modern and traditional sentiments. On the one hand, you have cutting-edge skyscrapers, vibrant light shows, and futuristic trees. On the other, you have a melting point of ancient and contemporary cultures. In the space of a few hours, you can explore one of the most thriving Chinatowns on the planet, sip chai in Little India, and listen to the call to prayer on Arab Street. Then after that you can hit the neon-lit bars and toast a Singapore Sling with hip young Singaporeans!
The sovereign city-state has attracted an influx of ex-pats to further shake up the population. What was once a nation that terrified broke backpackers with its eye-watering prices is now an integral part of any South East Asia trip. This 'Garden City' is a total breath of fresh air, and unlike any city you'll visit anywhere else in the world.
Have we convinced you to book that flight? Awesome. Now, settle in and cast your eye over this special blog post we've created. Today we're going to guide you through the riveting topic of Singapore travel insurance!
Do I Need Travel Insurance For Singapore?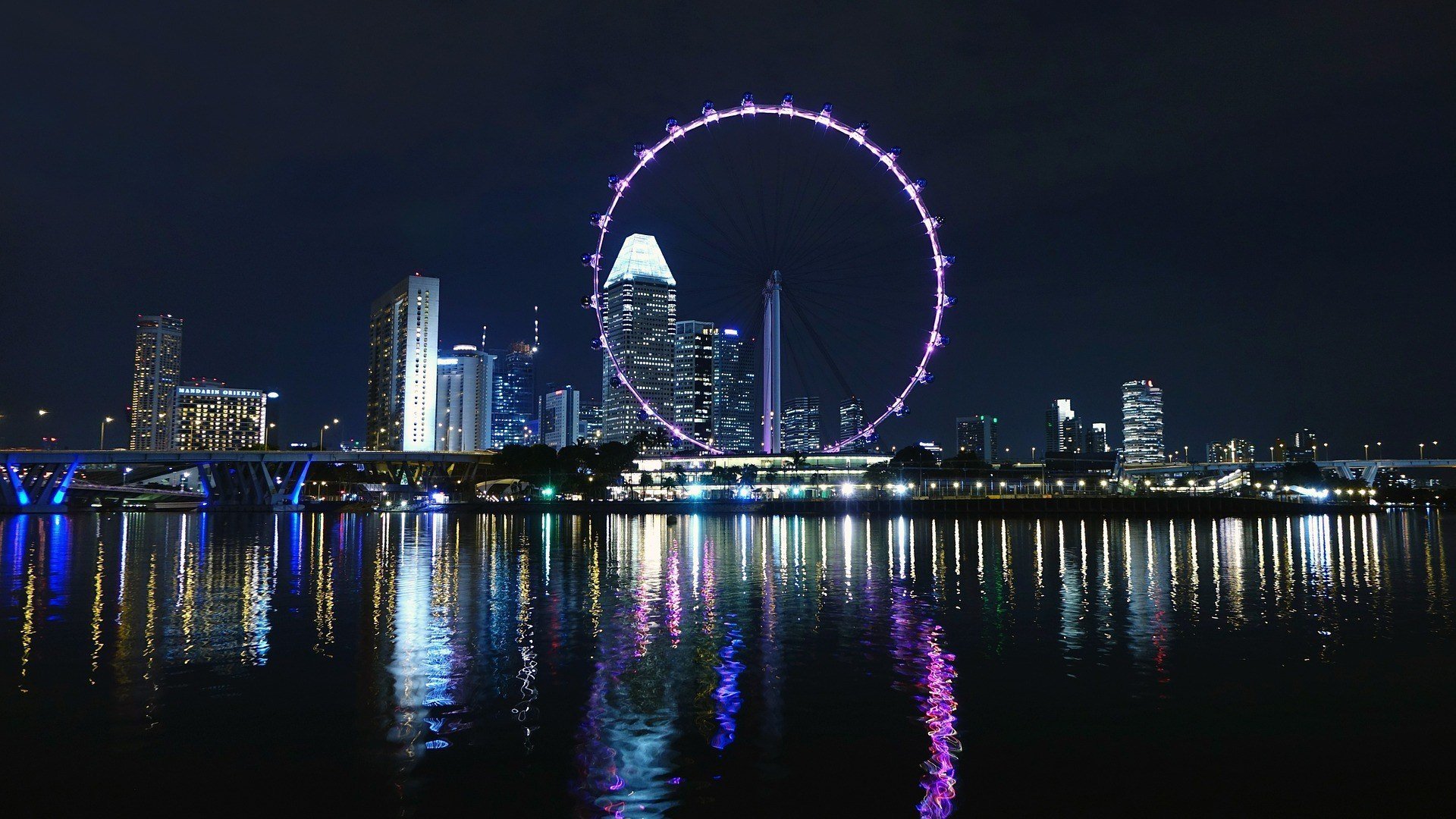 Unlike some countries, Singapore does not impose mandatory travel insurance upon its guests. And in such a safe city, you might be wondering if you really need it. Singapore truly is a safe country to visit -it's actually the safest city in South East Asia. Particularly if you're only visiting for a weekend or on a layover visit, you might feel like you're off the hook with travel insurance.
But think again…
However, while the crime rate is low, it isn't non-existent and valuables do get taken. Also bear in mind Airlines can cancel flights without any notice, so you may need emergency Singapore accommodation. Natural disasters in Singapore are rare but not impossible. Above all,  if at any point you require emergency medical attention in Singapore, the price will sting more than a jellyfish.
At the end of the day, travel insurance for visitors to Singapore (or anywhere else) is definitely something to ponder.
Need more convincing? Check out these other reasons why you should have travel insurance!
Unlock the The Broke Backpacker's GREATEST Travel Secrets!
Sign up for The Broke Backpacker Newsletter below to receive weekly tips on the travel-life + a FREE copy of The Backpacker Bible!
Healthcare in Singapore
What you've heard is true: healthcare in Singapore is phenomenal! It shouldn't come as a surprise that the city has the best healthcare in Asia. It's sitting very pretty in #6 place for the best healthcare in the world, with clean, modern facilities and top-quality doctors.  Singaporeans are blessed with having an average life expectancy of a ripe old 85.2 years. This is down to their wondrous healthcare system, as well as the fact the country focuses on preventative care.
Singapore's health system presents a mixture of public and private healthcare. Those hospitalized in Singapore have five treatment tiers available: A, B1, B2+, B2 and C. 'A' gives you a private, en-suite room and your choice of doctor. At the bottom of the scale, 'C' puts you in an open ward with up to eight other patients. Selecting 'A' means the patient coughs up the full amount, whereas 'C' is funded by the government up to 80%. All Singaporean workers are obligated to put their monthly earnings into a pot for savings and health needs.
Tourists, however, are required to cover the cost of their own treatment.  Although guidelines exist, private hospitals and clinics in Singapore set their own fees. The average cost of a short doctor's consultation is S$51 ($36 USD). Emergency clinics that operate around the clock charge from around S$80 ($56 USD) for a consultation, or upwards of S$90 ($63 USD) after midnight.
Smaller than London, Singapore is an island city-state. The whole country is urban, with hospitals well distributed. So if you do need to visit a doctor, the good news is that you won't have to travel far.  But without Singapore travel insurance, that spell in the doctor's office could bite.
Crime in Singapore
The crime rate in Singapore is remarkably low. The city has a crime index of 31.56 and a safety index of 68.44. Data shows that violent crimes are extremely rare in Singapore. In 2019, the overall crime rate spread concern by being shown to be on the increase. But that wasn't down to theft, violet crimes or robberies – they're all on the decrease. However, scams had risen by an alarming 54.2%. These were mainly targeting victims online and via loans. As a tourist, exercise caution when surfing the net in Singapore. Use a VPN when logged into public wi-fi, and look closely at your Singapore travel insurance to see how it protects you.
Unlike the majority of other cities around the world, even pick-pockets rarely operate in this safe haven. In fact, Singaporeans frequently find themselves the victim of petty crime when they travel! That's because they're simply not used to having to protect themselves against thieves. But, as always, all travellers should have their wits about them. As safe as Singapore's streets are – even at night – it's best to be cautious.
Issues Facing Travellers in Singapore
With this low crime rate, fabulous healthcare system, and lack of danger, what could possibly go wrong in Singapore? And why should you waste your hard-earned cash on Singapore travel insurance? There are a few issues facing travellers backpacking around Singapore. One thing Singapore hasn't escaped is the dreaded mosquito. Dengue fever is on the rise, with over 14,600 reported dengue cases in 2019. This tropical disease doesn't always require hospital treatment, but it's wise to be covered.
Another issue that plagues tourists is fines. Singapore is, literally, a fine city. Well, yes – it is fine, but it also has a reputation for fines. Although it isn't actually illegal to chew gum in the city, it is illegal to sell or import it. Don't smuggle in a family pack of Wrigley's and try flogging it in your hostel in order to buy the best insurance for Singapore.
Playing a musical instrument in an 'annoying' manner will get you a fine of up to $1,000 USD. Using another's wi-fi counts as hacking (farewell, $10,000 USD). If you forget to flush the toilet, that'll cost you $150 USD. In some cases of drug use, you could be sentenced to death. Your travel insurance in Singapore won't be able to help you much with fines, sadly.
Common Activities in Singapore
No matter where you stay in Singapore, your trip is going to be a love affair with incredible food, fascinating museums, and mind-boggling architecture, not forgetting some truly supertrees. If you need a dose of adventure, spice up your stay in Singapore with one of these activities.
City tours – by foot, by bicycle, by scooter or segway! If you don't fancy traipsing around the city on your feet all day, do as the cool kids do and join a tour on wheels. This is one of the most popular things to do in Singapore. It's a relatively safe affair, but you might want to cover your ankles and elbows on your Singapore travel insurance before letting loose.
Scuba diving – not for those travelling on a shoestring budget! But if you're a PADI pro, you might want to add one of Singapore's dive spots to your portfolio. As an island, Singapore has a number of sites available, including Pulau Jong, Pulau Hantu, and Kesu Island. If you do dive, be super cautious about the restrictions on flying after your excursion. If you don't obey the minimum surface interval before you take to the sky, you'll have more than an earache.
Sentosa Island – this awesome day trip gives you a slice of tropical paradise. Visit Universal Studios, go sailing or kayaking, or chill on the beach. If you're brave, you can do a bungee jump here too!
DON'T DIE OUT THERE! …Please 🙂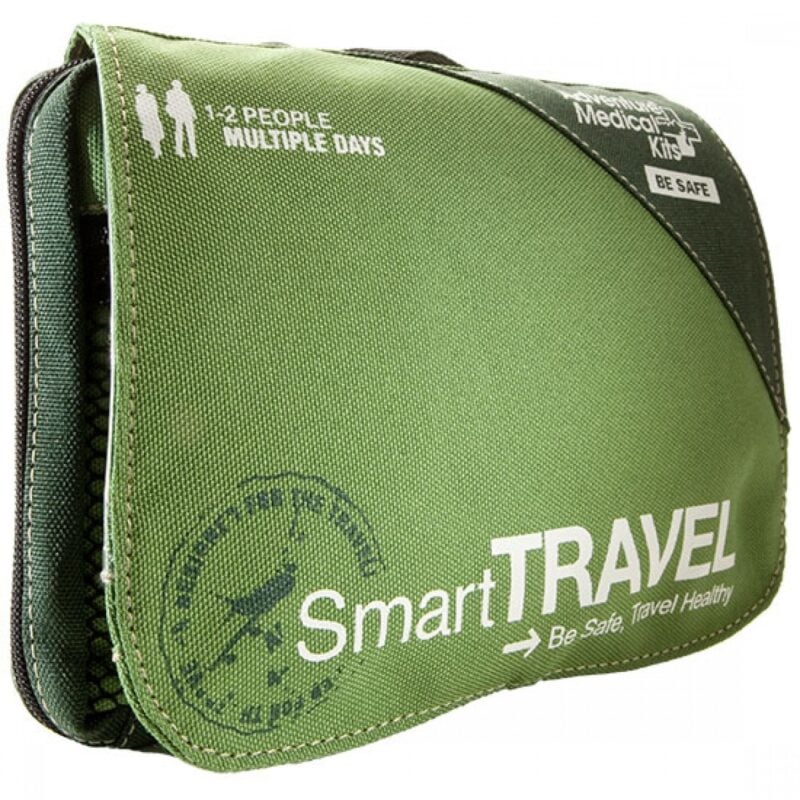 Things go wrong on the road ALL THE TIME. Be prepared for what life throws at you.
Buy an AMK Travel Medical Kit before you head out on your next adventure – don't be daft!
Buy on REI
Buy on Amazon
What Should Travel Insurance in Singapore Cover?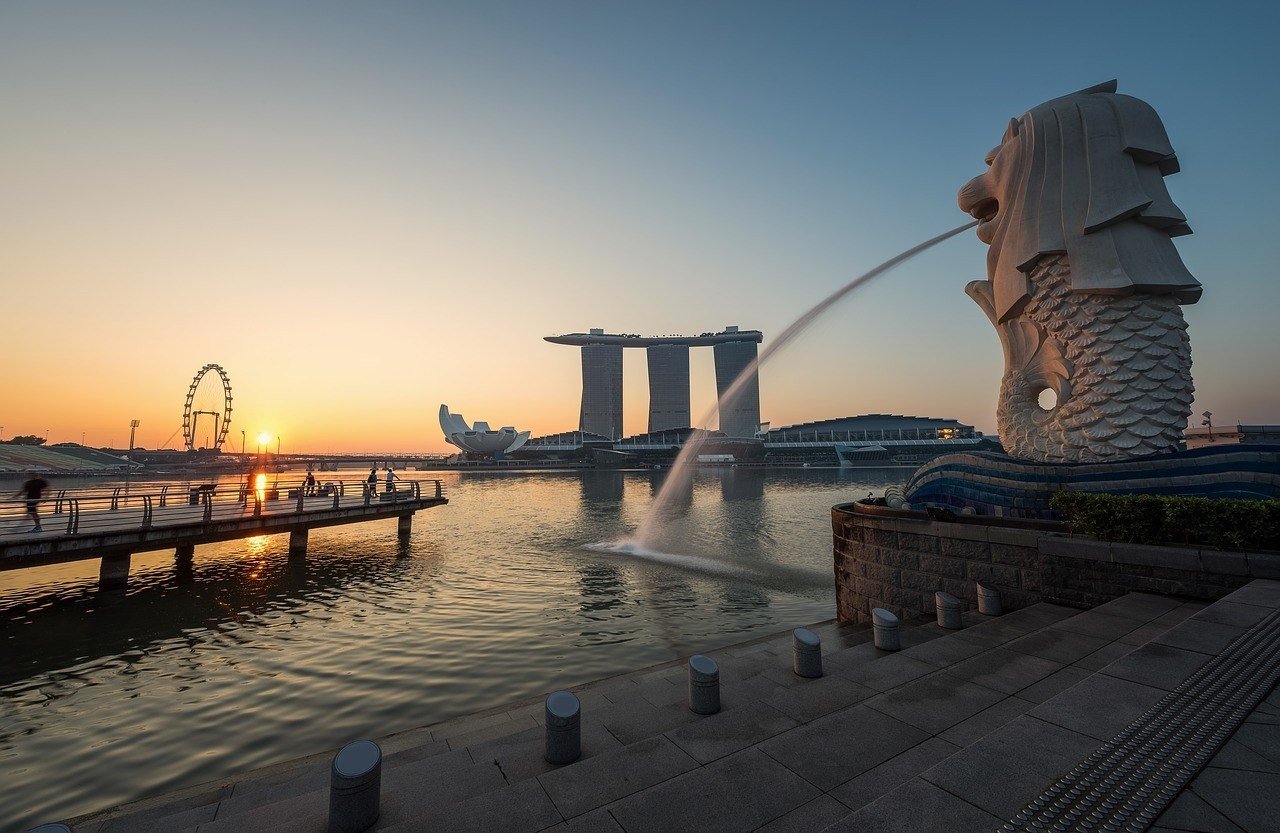 More often than not, the majority of Singapore travel insurance policies will include the following;
Emergency Accident & Sickness Medical Expenses
Luggage and Personal Property
Emergency Evacuation and Repatriation
Non-Medical Emergency Evacuation
Trip Cancellation
Trip Interruption
These are some key terms to look out for when you are comparing different travel insurance policies. Now, let's take a closer look at each one of these to see what they actually mean!
Emergency Accident & Sickness Medical Expenses
Emergency Medical costs cover, is the most important aspects of most travel insurance policies. If you are involved in an accident or get very sick with a mystery illness, you want to rest easy knowing that any medical costs and hospital bills will be taken care of.
Many of you will have never seen a medical bill. Good. But let me tell you, they can get very expensive very easily. Broke Backpacker founder Will Hatton was once billed $10,000 in Costa Rica. Even 2 days in a Thai hospital cost him nearly $2,000.00, and Singapore is way more expensive than Thailand.
Pre-existing medical and health conditions may not be covered or may be covered for an additional premium.
Ideally, Emergency Accident & Sickness Medical insurance should offer at least $100,000.00 of coverage. Some run into the millions.
Luggage and Personal Property
Luggage and Personal Stuff coverage covers the value of your personal property. It's most common application is for lost luggage and However, many policies also extend this to cover "on the ground" theft which comes in useful if you are robbed once you reach your destination.
The limits on this vary between policies. However, the maximum value rarely exceeds $1000 with a maximum item value between – $250 – $500.
This is ok for many travellers. However if you travel with a lot of electrical gear (laptop & camera), or are packing skiing gear, you may also wish to think about taking out a separate gadget cover.
Is This the Best Travel Pack EVER???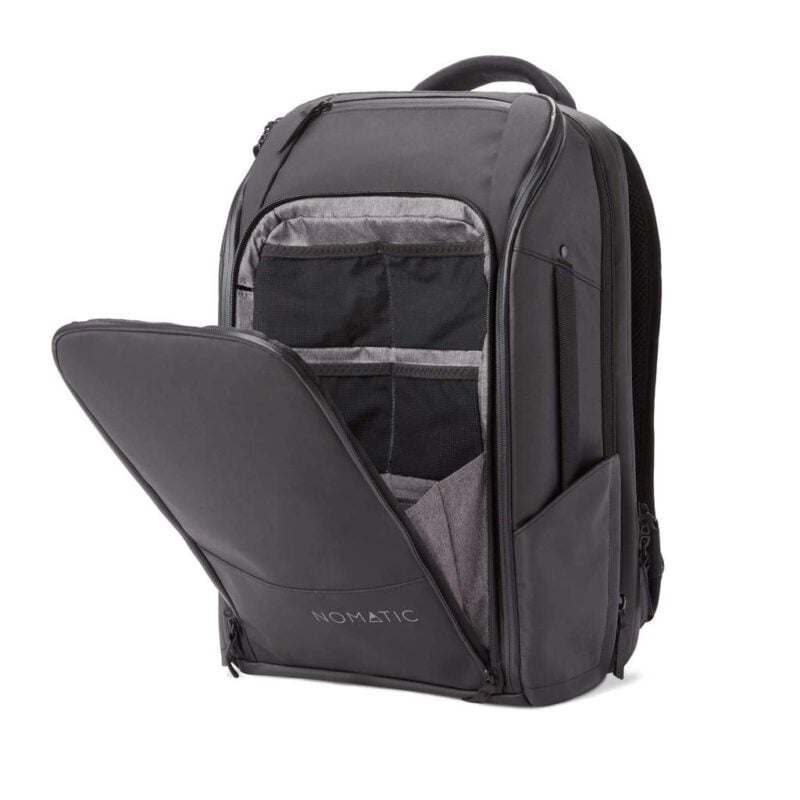 Emergency Evacuation and Repatriation
Emergency evacuation covers the cost of sending you back to your home country in a sickbed. Let's say that the above mentioned illness is a nasty one, and the decision is taken to send you home for further treatment; this will take care of the high costs of flying you home with tubes stuck into your arms.
Repatriation is the cost of sending your body home in the unlikely event that you die on your trip. The costs of this are usually very high. Repatriation costs are not a burden I would want to leave to my family. Whilst this is thankfully rare, I do sometimes come across Facebook or "Go Fund Me" campaigns for somebody's body to be flown home.
Non-Medical Emergency Evacuation
Non-medical Emergency Evacuation is when you have to be evacuated from your destination because of some unexpected crisis.  Examples can be outbreaks of war/civil unrest and earthquakes that decimate infrastructure such as the 2015 earthquake in Nepal.
Emergency evacuation insurance covers the costs of having to book a last-minute flight home (which can be very expensive) and will also cover accommodation costs if you end up being flown to a random, "safe" country rather than going straight home.
Trip Cancellation
Having to cancel a trip that you were psyched about is heartbreaking. However, then being left out of pocket just adds scurrilous insult to grievous injury. Trip Cancellation cover can help you recover the non-refundable costs of your trip such as flight and hotel costs.
Obviously, you can't claim this simply because you changed your mind about the trip or broke up with your girlfriend. Legitimate cancellation reasons are things like sickness, family emergencies, bereavement, natural disaster and war – you get the gist.
Trip Interruption
Trip Interruption is when something goes wrong, or interrupts, your trip leaving you out of pocket. One example, when your pre-paid hotel burns down and you are forced to book another one. Another example is when your flight home is canceled and you need a few extra nights at your hotel.
Anything Else?
The above are what we consider to be the basic, bare-bones of travel insurance policies. However, some policies do offer a few more aspects to them. The very best Singapore travel insurance policies may also include the following;
Adventure Sports and Activities
Adventure sports and activities are not covered by all travel insurance policies. The definition of adventure sports and activities really does vary between providers but for example, can include;
Hiking
Canoeing
Martial Arts
Bungee Jumping
Scuba Diving
Informal basketball games….
If you are even thinking about doing anything physical or outdoorsy on your trip, it is very wise to check that your insurance provider is in fact covering it. Snapped tendons tend to hurt plenty enough without having hefy medical bills attached to them.
Accidental Death and Dismemberment
This one is perhaps a bit macabre. It doesn't cover any travel-related expenses as such but instead it basically provides you (or your next of kin) with monetary compensation in the event that something happens to you. If you die, your loved ones get a payout. Or, if you lose a toe or something, YOU get a payout.
It's kind of like having a bit of life cover attached to your travel insurance.
"Well dear, I'm afraid there is good new and bad news. The bad news is that our beloved daughter little Jenny died on her trip to Singapore. The good news is that we get $10k! Singapore here WE come!"
Gear and Electronics Cover
Some insurance policies cover electronic gadgets but others do not. Those that do, sometimes charge an additional fee and they also usually limit the maximum item value. If you only travel with a phone or a tablet then your travel insurer may well cover it entirely. However, if like us if you are traveling with a decent laptop and camera, then you may wish to consider obtaining gadget cover.
I have personally had separate gadget cover on my MacBook Pro for years.
What Is The Best Singapore Travel Insurance
Whilst they may all seem the same, not all insurers are. Some travel insurers offer lower prices more suited to budget backpackers while others offer higher coverage amounts. Some are infamous for not paying claims whilst others are celebrated for being fair and helpful.
Travel insurers – always the same yet always different. It isn't possible (or legal) for us to say that anyone of them is the best, or is "better" than the others. No. Insurance is a very complex product and any policy takes into account a whole lot of data and a wide set of variables.
Remember that the "best" travel insurance always depends on where you are going, when you are going there and ultimately upon you and your needs. The best travel insurer for one trip, may not be the best for a different trip.
Below, we will introduce a few of the many travel insurance providers on offer. These are all  firms we have used ourselves over the years.
Headline Coverage Amounts

| What is Covered? | World Nomads Standard Plan | World Nomads Explorer Plan | Iata Seguros | SafetyWing | Columbus Direct |
| --- | --- | --- | --- | --- | --- |
| Emergency Accident & Sickness | $100,000 | $100,000 | $200,000 | $250,000 | $1,000,000 |
| Baggage & Personal Property | $1000 | $3000 | $1000 | $3000 | $750 |
| Emergency Evacuation and Repatriation | $300,000 | $500,000 | 100% of cost | $100,000 | $1,000,000 |
| Non-Medical Emergency Evacuation | $25,000 | $25,000 | $0 | $10,000 | $0 |
| Trip Cancellation | $2500 | $10,000 | $1,500 | $0 | $1,000 |
| Trip Interruption | $2500 | $10,000 | 100% of cost | $5000 | $750 |
Named after one of history's greatest (and most divisive explorers), Columbus Direct also specialise in insuring adventure-hungry explorers like us. They have been providing award-winning insurance for 30 years. What we like about this plan is that it does cover small amounts of personal cash. However, Gadget Cover is not available.
Columbus Direct actually offers a number of different travel insurance plans. Below we have focused on 1 of these and have set out the coverage amounts for the Globetrotter plan.
Emergency Accident & Sickness Medical Expenses – $1,000,000
Baggage and Personal Property – $750
Emergency Evacuation and Repatriation – $1,000,000
Non-Medical Emergency Evacuation – $0
Trip Cancellation -$1,000
Trip Interruption  ("Catastophe") – $750
Show Coverage Amounts
If you need more information or want to get a quote, then you can visit the website for yourself.
World Nomads have been insuring backpackers for years now. World Nomads specialise in backpacker travel insurance and their policies cover long way travel on one way tickets, trips to multiple countries and a whole lot of adventure activities. These guys are well used to dealing with backpackers like us, and they are regularly recommended by travel bloggers and industry insiders. We love World Nomads Insurance.
They offer 2 different policies depending on your needs. The Standard Plan is standard & the Explorer Plan covers a whole host of high risk, high fun activities. World Nomads are also one of the few travel insurers who will write you a policy after starting your trip. The one  downside for us is that they don't cover Pakistan.
Let's look at the maximum coverage amounts with both the Standard & Explorer plan.
Emergency Accident & Sickness Medical Expenses -$100,000/$100,000
Baggage and Personal Property – $1000/$3000
Emergency Evacuation and Repatriation – $300,000/$500,000
Non-Medical Emergency Evacuation – $25,000/$25,000
Trip Cancellation -$2500/$10,000
Trip Interruption – $2500/$10,000
Show Coverage Amounts
If you want more info or to get a quote then visit the World Nomads site for yourself and take a look.
Iati Seguros is a Spanish based travel insurance company who we have personally used and loved. You will notice that they provide competitive cover amounts for the key travel insurance areas, and are competitively priced. So far we have heard nothing but good things about them.
They also offer multiple ones, but we have focused on the Standard Plan although we wholly encourage checking out all plans for yourself to identify the best one for your needs.
Standard Plan
Emergency Accident & Sickness Medical Expenses – $200,000
Baggage and Personal Property – $1000
Emergency Evacuation and Repatriation – 100% of cost
Non-Medical Emergency Evacuation – $0
Trip Cancellation -$1,500
Trip Interruption  – 100% of cost
Show Coverage Amounts
If you need more information or want to get a quote, then you can visit the website for yourself.
SafetyWing are a relatively new player in the travel insurance space but are already making big waves. They specialise in cover for digital nomads and they offer open ended cover on a monthly subscription basis. Because they primarily cover digital nomads, they don't offer much in the way of trip cancellation or delay so do take that into consideration.
However, SafetyWing really excels on the health side of travel insurance, covering dental and some complimentary treatments. In fact they even allow young children to be covered for free.
If cancellation and delay is not a concern for you or if you will be spending some considerable time on your trip, then maybe SafetyWing is the insurance provider for you.
Emergency Accident & Sickness Medical Expenses – $250,000
Baggage and Personal Property – $3000
Emergency Evacuation and Repatriation – $100,000
Non-Medical Emergency Evacuation – $10,000
Trip Cancellation -$0
Trip Interruption – $5000
Show Coverage Amounts
If you need more information or want to get a quote, then you can visit the website for yourself.
Insuremyequipment.com does precisely what the name suggests. They are an online insurer for expensive equipment (like camera gear & gold clubs). You can use them to get specific pieces of gear insured but please bear in mind this policy is only for your specified gear.
An Insure My Equipment policy works well in combination with other travel insurance. Insure My Equipment policies are an excellent choice for professionals and backpackers with more $0000's worth of camera equipment, expensive laptops or fishing rods.
I also know a few travelling musicians and DJs who use these guys so you are in cool company.
How To Choose The Right Singapore Travel Insurance For You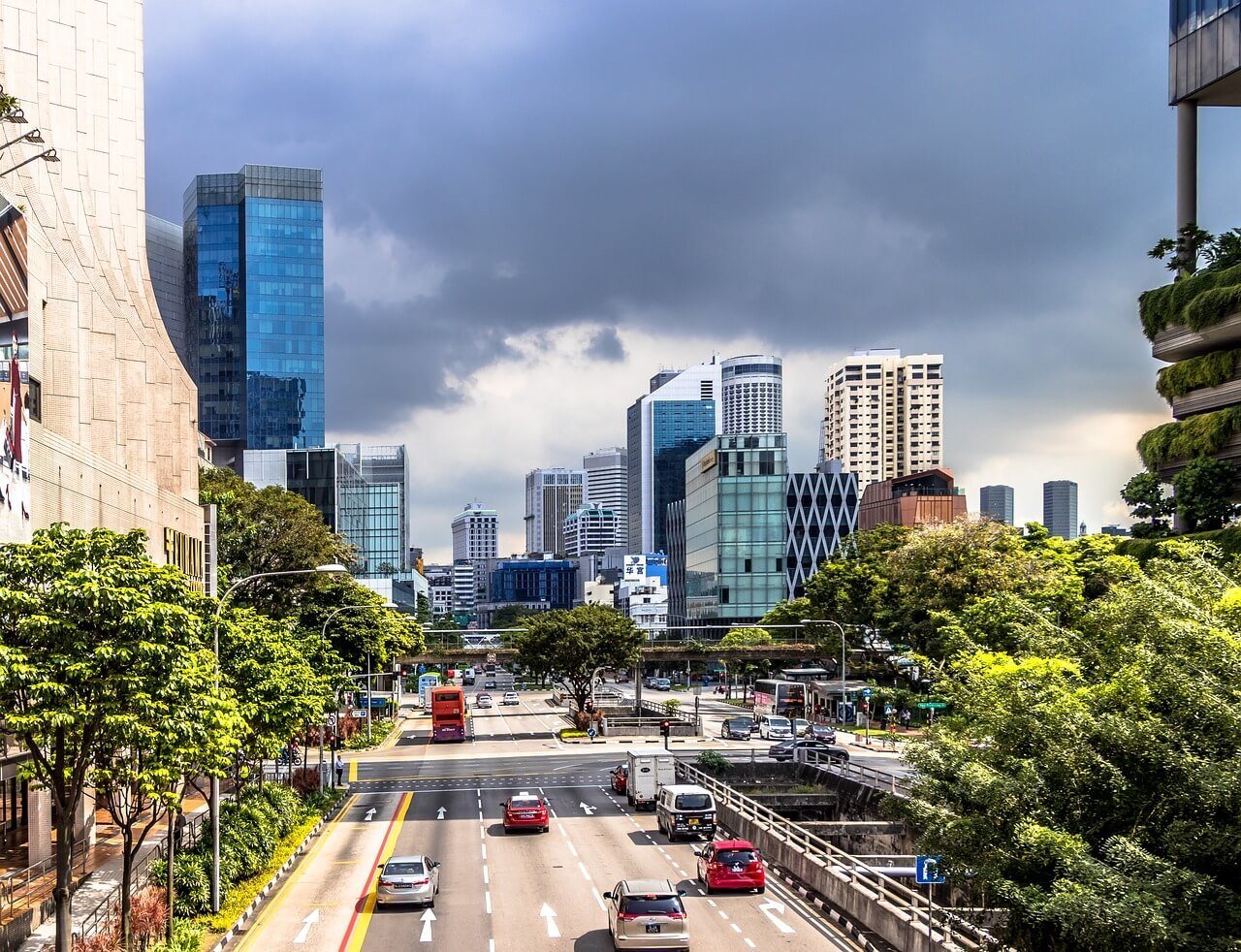 Choosing the right travel insurance for your holiday vacation in Singapore is like choosing a pair of shoes. Only you can really say how well they fit, and how many miles you can manage in them.
To decide who the right insurer for you is, you need to add up how much your trip is worth, how much equipment you plan to take with you and what activities you intend to engage in.
You also need to ask yourself how much you can afford. This means how much you can afford to pay for cover but also how much you can afford to be out of pocket in the unlikely event of an incident. Sometimes, the cheapest Singapore travel insurance will be enough and sometimes it will be worth spending a bit more.
Hopefully the information provided in this post will help you to decide. If not, then have a blast and break a leg! Actually, probably not… you don't have insurance.
Final Thoughts on Singapore Travel Insurance
Well done for making it to the end! Now you know everything you could possibly need to know about travel insurance in Singapore. Use our guide to inform your decision and shop around. Even the cheapest Singapore travel insurance should cover you in case something unsafe does happen in one of the safest cities in the world.
Now that's done and dusted, you can turn your attention to packing for Singapore because it's time for an adventure! We've got plenty of content to help, including where to stay in Singapore, unique things to do, and delicious things to eat.
---
Thanks for reading – that was fun! 😀
We bring you epic FREE content!
Find out how YOU can help support us.
We're a big site with a big team and this job isn't always easy. But we do it because we love it – we love providing epic and free content. We love the knowledge that our content keeps you adventuring. We don't ask for money, but if you'd like to find out how you can help the site in more organic ways, click the button below.
Thank you for your support 🙂
---
Bye for now, but not forever!
If you want MORE top-tier Broke Backpacker content like this, then sign up for our weekly newsletter below to get the latest and greatest!
And for transparency's sake, please know that some of the links in our content are affiliate links. That means that if you book your accommodation, buy your gear, or sort your insurance through our link, we earn a small commission (at no extra cost to you). That said, we only link to the gear we trust and never recommend services we don't believe are up to scratch. Again, thank you!