Lima was one of those 'surprise cities' for me. I expected very little, and ended up absolutely loving it! And I'm not alone. Peru is becoming a top backpacking destination in South America, and Lima is its gateway.
But with nearly a hundred registered hostels – it can be overwhelming to pick where to stay. Which is why we created this stress free guide to the best hostels in Lima.
Why scour through dozens of reviews when we can do the work for you?
And that's exactly what we did.
We've gone through the top rated hostels in Lima and put together this guide to make picking a hostel in Lima as easy as possible.
And to take it one step further – we've put the hostels into different categories. This way you can figure out what is most important to you, so you can focus on what's truly important – eating ceviche and drinking pisco sours!
Let's take a look at the 20 top hostels in Lima.
The 20 Best Hostels in Lima
We took the time to gather reviews, and organize the hostels by YOUR travel needs. If you're backpacking Lima and you want to keep the costs for accommodation as low as possible, hostels are your best option!
And a quick side note – just because we labeled something the 'Best Digital Nomad' hostel or 'Best Hostel for Couples' doesn't mean that's the ONLY thing these hostels are good for. Each hostel has its unique set of pros and cons, and if you are interested, we encourage you to further investigate each hostel. They're all distributed in Lima's different neighborhoods, so be sure to know where exactly you want to stay.
But if you are looking for quick, well-researched answers – we got you   😉
Here are the 20 best hostels in Lima…
Do You Want to Travel FOREVER??
Then pop your email address in below and we'll send you a FREE copy of 'How to Travel the World on $10 a Day!' – make travel your LIFE.
Overall Best Hostel in Lima #1 – Selina Lima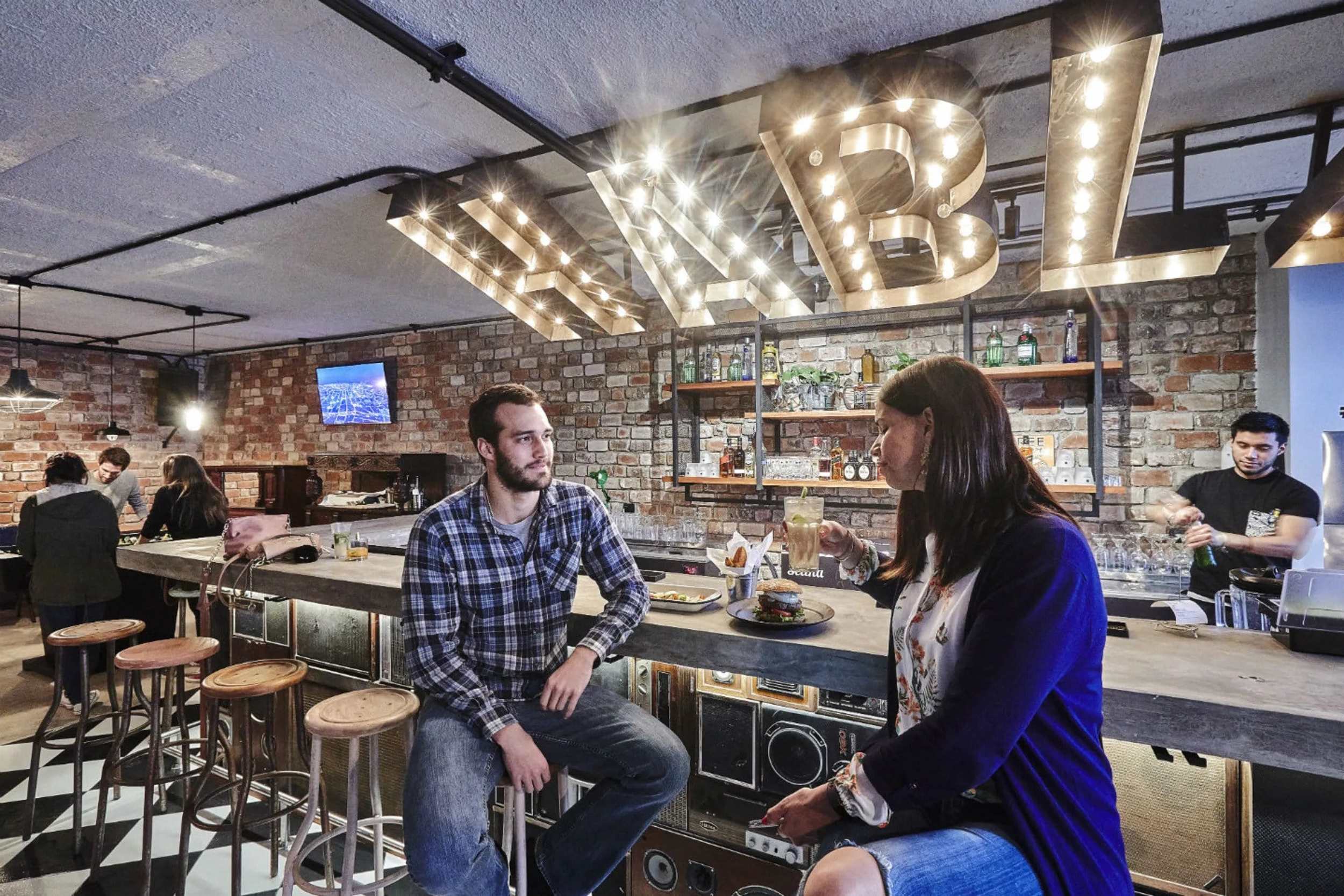 $$
Frequent Tours & Events
Restaurant & Bar Onsite
Yoga Room & Cinema
Selina is more than a hostel. This travel community provides the best budget beds in the city, but they also create an environment that encourages meeting other travelers and getting out to explore more of the area. Their facility is beautiful (and massive). They have cheap tours almost every day (to places you want to go anyway) and have frequent events in their Playground area.
They have the normal things, like dorms, private rooms, and a community kitchen, but also have luxuries like a yoga room and a cinema! We can't make this stuff up!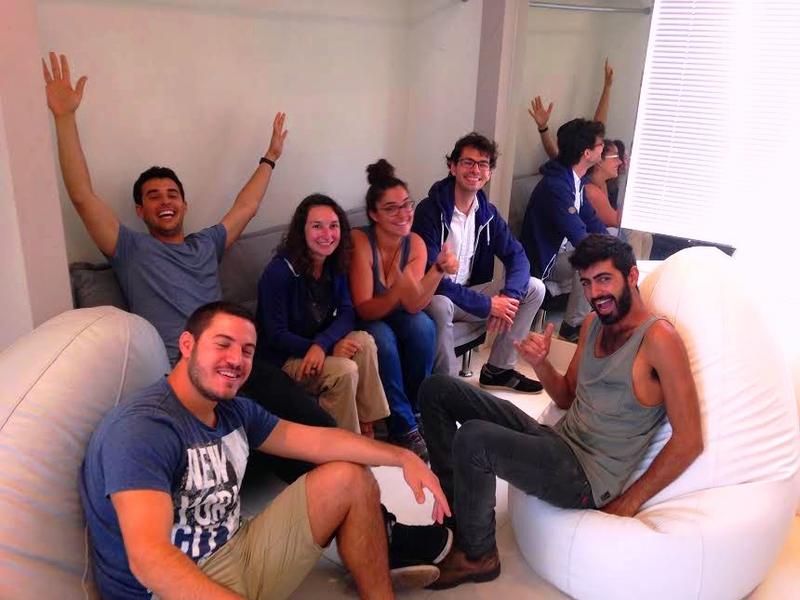 $$
Free Breakfast
Self Catering Facilities
Tours & Travel Desk
The Prime Spot is a great Lima backpackers hostel located in the heart of the city. Having been welcoming travellers from all over the world for more than a decade The Prime Spot knows what backpackers need and deliver time after time. The Prime Spot is just one block away from  Arequipa Avenue which connects you to Miraflores, this means guests get to stay in a more authentic neighbourhood while being just a stone's throw away from the action.
Overall Best Hostel in Lima #3 – Pariwana Hostel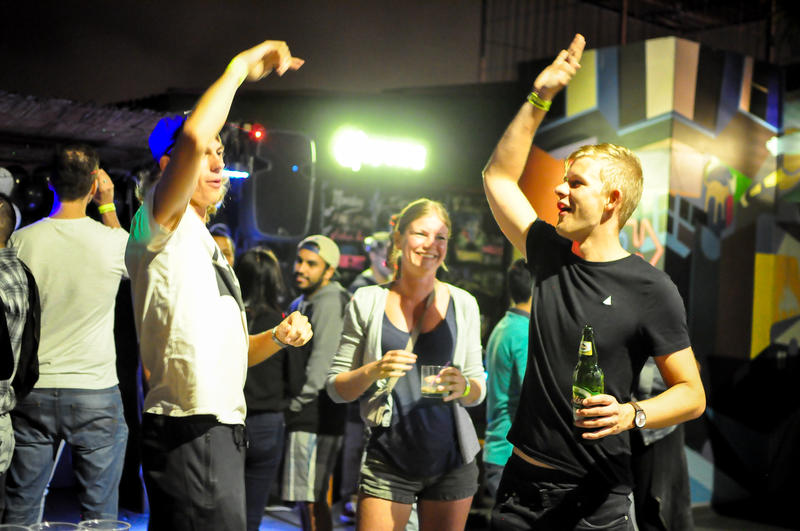 $$
Free Breakfast
Bar & Cafe Onsite
Self Catering Facilities
The next hostel in Lima is Pariwana Hostel and it's easy to see why. Their free breakfast helps add value for money to your stay, along with their Funky Bar that's fully stocked with bevvies at backpacker friendly prices. Pariwana is the one of the best hostels in Lima in as they have everything a traveller could need, a guest kitchen, free WiFi, free luggage storage, free tea and a great selection of arcade games and board games too. Highly, highly recommended.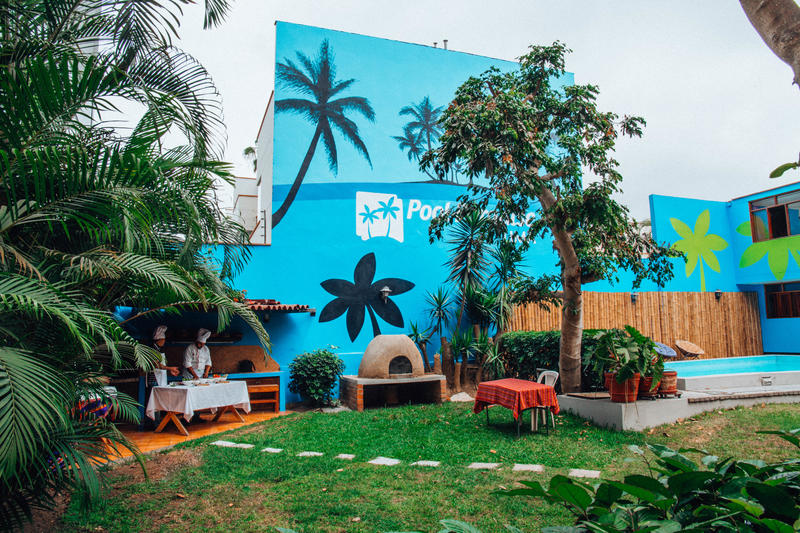 $$
Swimming Pool
Onsite Bar
Tours & Travel Desk
Pool Paradise is the newest hostel in Miraflores and is set to become one of the best hostels in Lima in 2021. Pool Paradise is the only hostel in the Miraflores area with a swimming pool. They have a massive garden area with sun loungers galore, the facilities are brand new and look great. The Pool Paradise team are keen to impress and will move heaven and earth to help their guests. They've clearly taken time to focus on the attention to detail to ensure their guests have the best possible stay in Lima.
Best Hostel for Solo Travellers in Lima – The Point
$$
Free City Tour
Bar & Cafe Onsite
Laundry Facilities
The best hostel for solo travellers in Lima is The Point. Established in 2002 The Point is something of an institution in Lima and is ideal for solo travellers who are looking for new friends to hang out and plan adventures through Peru with. In all fairness, The Point is a great party hostel in Lima too. Once their bar closes for the evening The Point's resident nightlife guide will take you and the rest of the hostel crew out into the city to explore Lima's buzzing nightclub scene. If clubbing ain't your thing you can stay behind and crash in the hammocks in the common room!
Best Hostel For Solo Travelers in Lima (and) Best Hostel Near Lima Airport – Mama Backpackers
$$
Free Breakfast
Cafe Onsite
Self Catering Facilities
If you travel solo because you like your own company and time away from the rowdy crowd Mama Backpackers is the place for you. As a top hostel in Lima, Mama Backpackers is ideal for solo travellers seeking a calm yet cool hostel to stay in. There are still plenty of opportunities to get chatting with your hostel mates in the spacious yet cosy common room. Your hosts Mama and Carlos will take great care of you and will make you feel right at home. It's also one of the best Lima hostels near the airport.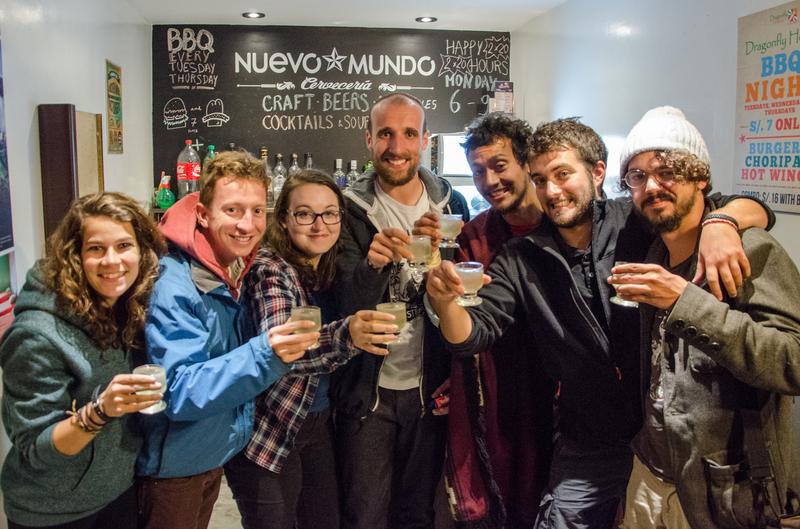 $
Free Breakfast
Bar & Cafe Onsite
Rooftop Terrace
Dragonfly is easily the best cheap hostel in Lima, not just cheap but great value for money too. Some cheap hostels scrimp on service, facilities and cleanliness to be able to offer rock-bottom bed rates but not Dragonfly. The entire hostel is squeaky clean, they offer a free breakfast and all the facilities you could need during your stay; including a washing machine and use of the guest kitchen too. Dragonfly is a fantastic youth hostel in Lima and great for anyone on a tight budget.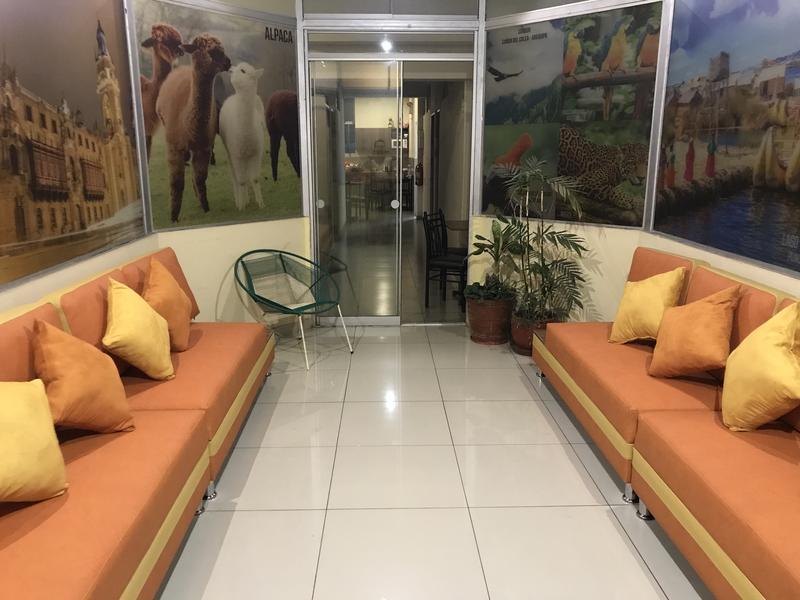 $
Free Breakfast
Self Catering Facilities
Late Check-Out
Traditional and cosy Lima House is one of the best budget hostels in Lima. Although not the absolute cheapest, Lima House is shoestring budget friendly and well worth considering. There is a real homely feel to Lima House, the staff are super welcoming and will instantly make you feel at ease. To help you keep to the tight budget Lima House offers guests use of their fully equipped kitchen. Although food costs in Lima aren't too high you can certainly save yourself a bit of cash by cooking for yourself.
Is This the Best Backpack EVER???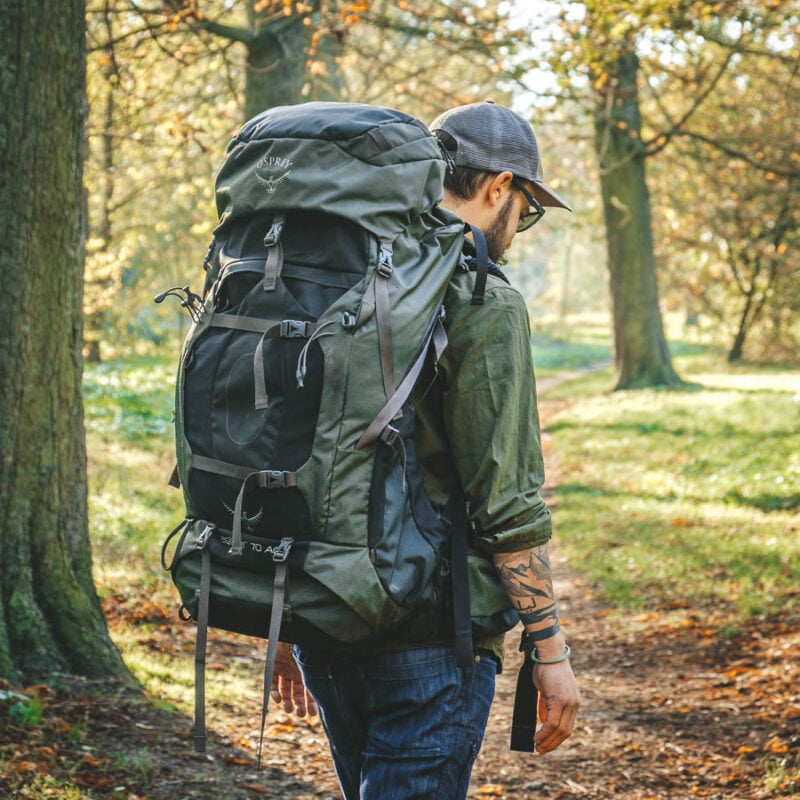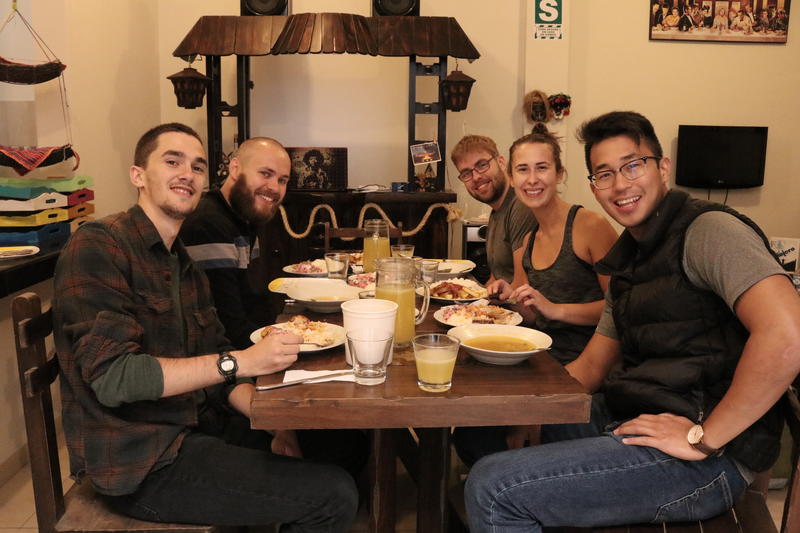 $$
Free Breakfast
Self Catering Facilities
Tours & Travel Desk
Tierras Viajeras Hostel is the best hostel for couples in Lima, they have cute private doubles perfect for your romantic getaway. There are also plenty of opportunities to meet and mingle with other solo travellers and couples just like you. Tierras Viajeras Hostel is a top hostel in Lima especially if you're still planning the rest of your Peruvian adventures, stop by their tours and travel desk and get booking!
$$
Free Breakfast
Bar & Restaurant Onsite
Self Catering Facilities
Alpes Lima is the coolest hostel in Lima for couples. Offering a free breakfast as well as free city maps and free WiFi the Alpes team has got you covered. For couples looking for a hostel to hang out in, not just to crash in, Alpes Lima is ideal. Their rooftop terrace with faux grass, BBQ and outdoor furniture is the perfect hang out spot for you, your bae and your new found hostel mates. Alpes Lima has a great selection of private double rooms with super comfy beds. The Alpes Lima bar is the place to be if you fancy a bit of a shindig while in Lima.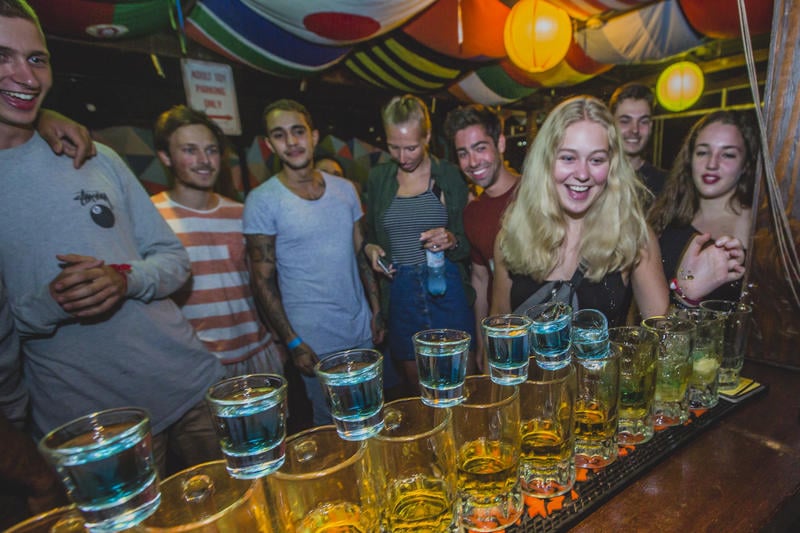 $$
Rooftop Bar
Free Breakfast
Free Walking Tour
There are several great hostels with bars in the city but the best party hostel in Lima is Hotel Kokopelli. Their rooftop bar is pumping and serves up a cracking selection of beers and cocktails for backpacker friendly prices. If you don't have too much of a hangover be sure to join onto Hostel Kokopelli's free walking tour of Lima. Designed by the Kokopelli team the walking tour visits all the must-see sights and landmarks in Lima. Be sure to try their pizzas…darn good!
$$
Free Breakfast
Bar Onsite
Self Catering Facilities
If you're looking for a great party and cracking youth hostel in Lima you should book at bed at Puriwasi. As one of the best party hostels in Lima, the Puriwasi team have created kick-ass nomads bar complete with table football. Puriwasi is a brilliant Lima backpackers hostel for travellers keen to break the ice with a beer or two. Puriwasi is just 10-minutes from the ocean and the team are always on hand to point you in the right direction.
Best Hostel Near the Beach in Lima – Flying Dog Hostel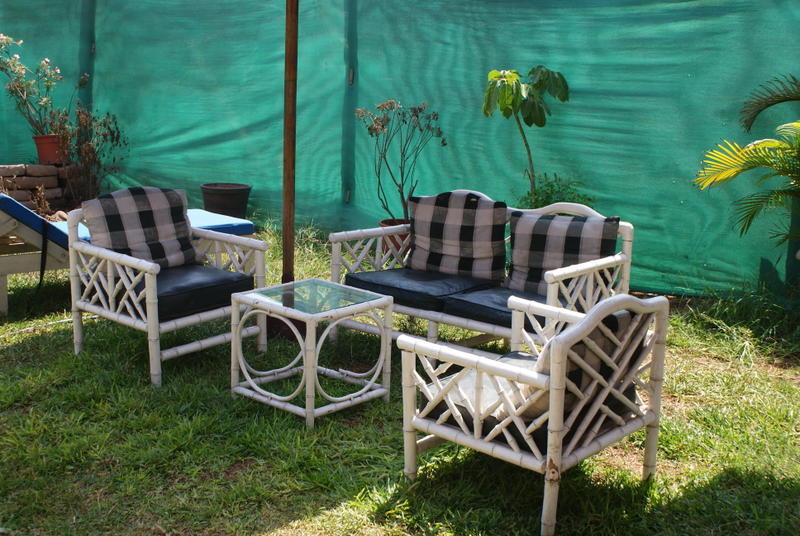 $$
Free Breakfast
Bar Onsite
Tours & Travel Desk
Flying Dog is a brilliant youth hostel in Lima offering guests the option of staying in either private or dorm style rooms. They are super close to the beach, just a few blocks away which is always a bonus. Flying Dog Hostel is close to all the major public transport routes meaning you can connect to all of Lima quickly and seamlessly. Flying Dog has teamed up with a number of local business to offer a discount to their guests, everything from bars and restaurants to handicrafts and museums.
Best Hostel for Digital Nomads in Lima – Miraflores House
$$$
Cafe Onsite
Self Catering Facilities
Free WiFi
Miraflores House is the best hostel for digital nomads in Lima. In terms of design and vibe, Miraflores House is the coolest hostel in Lima, with quirky yet cosy armchairs and all sorts of odd decorations throughout the building. Digital Nomads have the option of working from the comfort of their bed, the awesome common room or the Miraflores House cafe. For digital nomads seeking both a bed for the night and an office like space for the day, Miraflores House is on the money.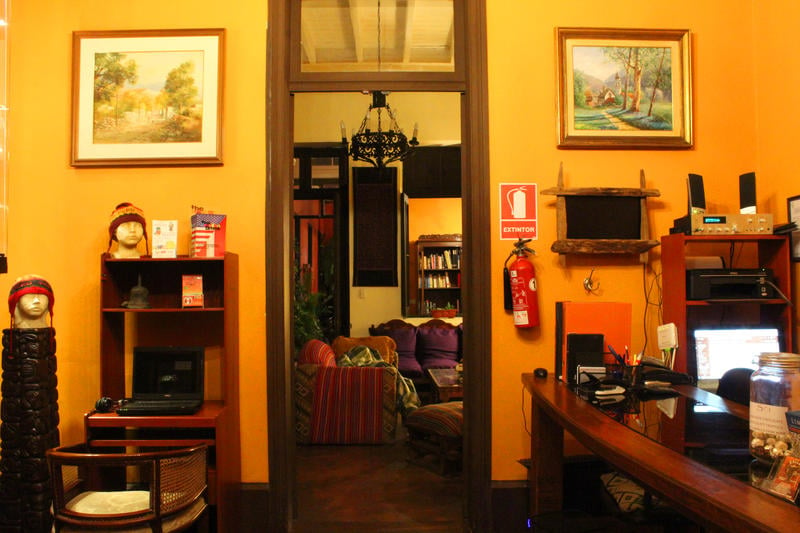 $$
Free Breakfast
Self Catering Facilities
Outdoor Terrace
The Healing Dog Hostel is perfect for digital nomads who love animals and are keen to stay in a chilled, almost spiritual, kinda hostel. As a highly recommended Lima backpackers hostel, KACCLA has everything digital nomads could need, a decent internet connection and plenty of spaces to work in, inside and out. Their breakfast certainly deserves a mention, the best hostel breakfast in all of South America, some may say. Their free breakfast includes super healthy homemade granola made from oats, raisins, peanuts and quinoa, you'll love it!
More Best Hostels in Lima
$
Free Breakfast
Self Catering Facilities
Outdoor Terrace
Kelebek Hostel is a highly recommended hostel in Lima that offers guest comfy dorm beds for a decent price. Chuck in use of the self-catering kitchen, cute outdoor terrace and a free breakfast too and you're winning. Kelebek is a top hostel in Lima for travellers who like to workout and keep fit as Parque Kennedy is just one block away. Kelebek Hostel is in the main backpacker's hub of Miraflores, all the tourist hotspots are within an easy reach.
$$
Free Breakfast
Self Catering Facilities
Outdoor Terrace
Barranco's Backpackers is a super popular youth hostel in Lima. They offer a free breakfast along with free WiFi and free city maps too. It's the little things that make a difference when you're backpacking long term and so you'll be pleased to hear that Barranco's give guests not only a full set of bed linen but free towels too. Barranco's is a friendly and welcoming hostel and is incredibly chilled out. If you're seeking a hostel where you can just hang for the day you'll be pleased with your choice of Barranco's.
$
Free Breakfast
Bar Onsite
Tours & Travel Desk
If a chilled out vibe, great location and super comfy beds are on your list of must-have criteria for hostels then you should book a bed at Che Lagarto. As a top hostel in Lima Che Lagarto has a pumping bar all of its own, open until 11 pm each night. Che Lagarto is super close to Parque Kennedy and a tonne of great restaurants, if you're a keen foodie you better get chatting to the team to find out the best local hotspots for a feed.
$
Free Breakfast
Bar Onsite
Tours & Travel Desk
Backpacker's Family Club is just that – a family. As soon as you've check-in you're part of the family and made to feel right at home. This is a really fun hostel, a great budget hostel in Lima. With their own bar onsite complete with table football Family Club is a great hostel for solo travellers in particular. The patio terrace is the perfect spot for yoga or an outdoor workout. They have private double rooms for great rates, ideal for couples who want some privacy but not the punchy price tag.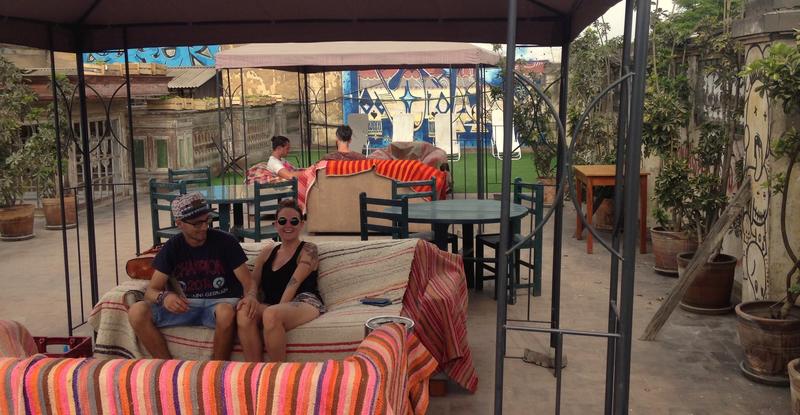 $
Free Breakfast
Bar & Cafe Onsite
Tours & Travel Desk
1900 is a highly recommended hostel in Lima and is certainly worthy of your consideration. 1900 has an on-point hostel vibe as well as super friendly staff. 1900 Backpackers attracts a cool, laid-back and really welcoming crowd of travellers. Be sure to head to the 1900 bar for a beer or two and get chatting with locals and your hostel buddies. The rooftop terrace is really cool, the perfect hang out spot if you chose to have a 'hostel day' rather than heading out and exploring Lima. We all have those days sometimes!
$$$
Free Breakfast
Self Catering Facilities
Outdoor Terrace
Red Llama is the only eco hostel in Lima and is much loved by all who visit. As you would expect, Red Llama is dedicated to making their hostel as eco-friendly as possible and encourage their guests to reduce, reuse and recycle as much as possible. The Red Llama team are keen to get everyone socialising and having fun, they run activities like city bike rides and documentary evenings. Of an evening you'll find your hostel crew hanging out on the roof terrace, be sure to get in on the action!

Unlock the The Broke Backpacker's GREATEST Travel Secrets!
You pop your email here, and we promise to send you only travel content that's actually relevant — sounds like a pretty good deal to us!
What to Pack for your Lima Hostel
Pants, socks, underwear, soap?! Take it from us, packing for a hostel stay is not always quite as straight forward as it seems. Working out what to bring and what to leave at home is an art we have perfected over many years.
Check out our definitive Hostel Packing list for our top packing tips!
Why you should travel to Lima
Don't sit back and wait – make sure you take a stop in Lima during your backpacking Peru adventures! This ultimate list on the best hostels in Lima is the best resource on the web and helps take the stress out of picking a hostel.
And remember, if you can't choose, just go with our best hostel in Lima for 2021 – Pariwana Hostel. You won't regret it!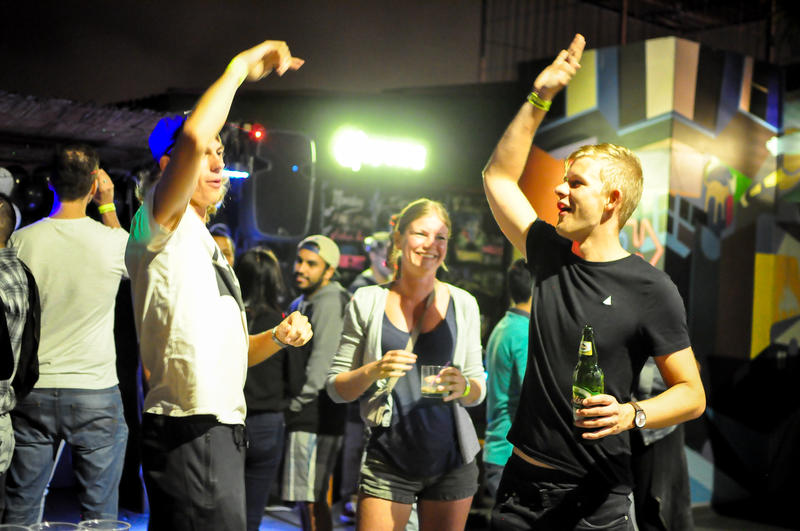 FAQ about Hostels in Lima
Here are some questions backpackers ask about hostels in Lima.
Travel Safety Tips for Lima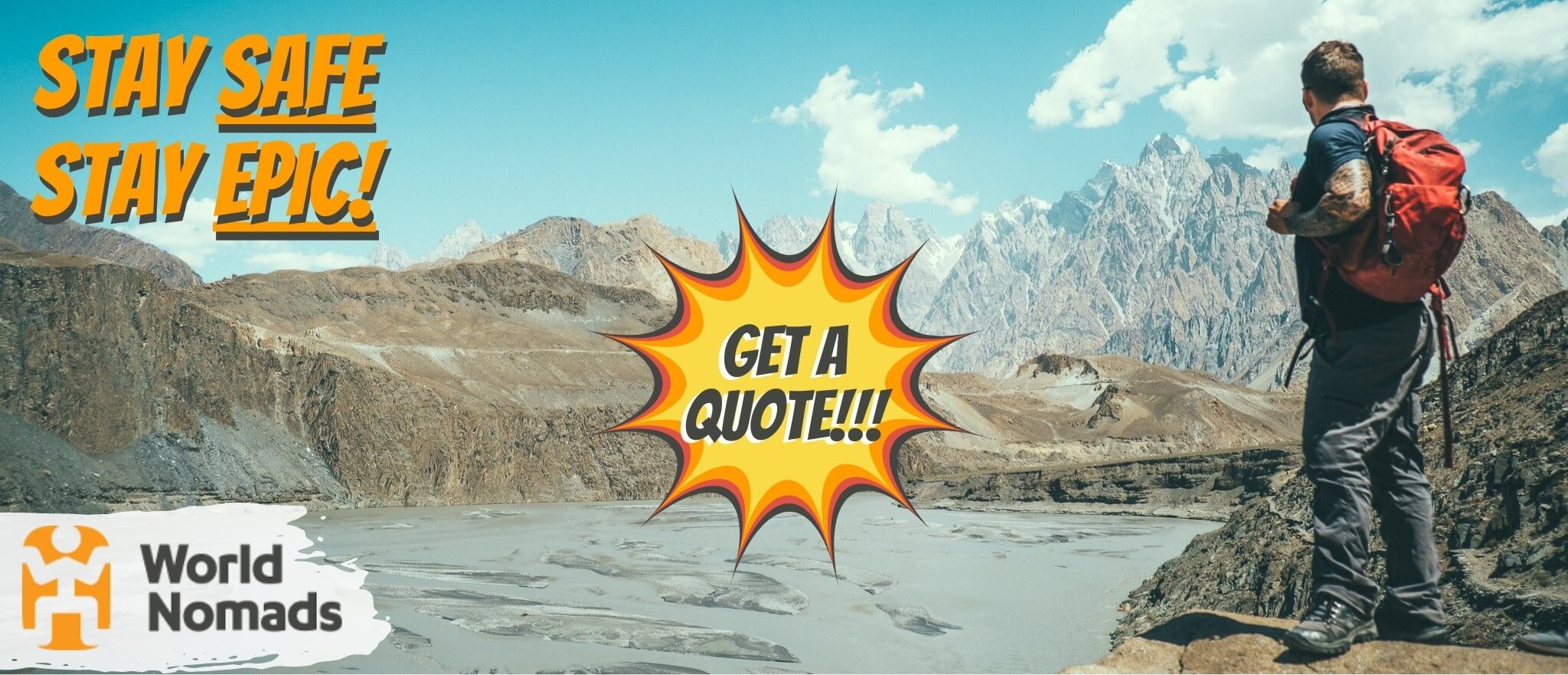 It's good to get lost sometimes, but it's also good not to get too lost. There are people that want you home in one piece.
There's one travel insurance provider The Broke Backpacker trusts for all his wildest shenanigans… World Nomads!
Click the button below to get a quote on your insurance or read our in-depth review of World Nomads' coverage. And then… let the shenanigans begin. 😉
If you want to be fully prepared for your trip, make sure you check on the safety in Peru too. Avoid unneccessary troubles and you'll have a blast!
More Epic Hostels in Peru and South America
Hopefully by now you've found the perfect hostel for your upcoming trip to Lima.
Planning an epic trip all across Peru or even South America itself?
Don't worry – we've got you covered!
For more cool hostel guides around South America, check out:
Over to you
By now I hope our epic guide to the best hostels in Lima has helped you choose the perfect hostel for your adventure! If you plan on traveling further, there are numerous amazing hostels all over Peru that offer a comfy bed and a safe place to rest your head.
If you think we've missed anything or have any further thoughts, hit us up in the comments!
---
Thanks for reading – that was fun! 😀
We bring you epic FREE content!
Find out how YOU can help support us.
We're a big site with a big team and this job isn't always easy. But we do it because we love it – we love providing epic and free content. We love the knowledge that our content keeps you adventuring. We don't ask for money, but if you'd like to find out how you can help the site in more organic ways, click the button below.
Thank you for your support 🙂
---
Bye for now, but not forever!
If you want MORE top-tier Broke Backpacker content like this, then sign up for our weekly newsletter below to get the latest and greatest!
And for transparency's sake, please know that some of the links in our content are affiliate links. That means that if you book your accommodation, buy your gear, or sort your insurance through our link, we earn a small commission (at no extra cost to you). That said, we only link to the gear we trust and never recommend services we don't believe are up to scratch. Again, thank you!