You can't rely on any old nylon sack to get the job done these days. As the kilometres stretch on and the rain pours down, the divide between a good backpack and a great backpack becomes insurmountable.
Luckily, we know a place to consistently find the best bags on the market.
Patagonia represents a sure thing in a world full of variables. Whether you're shopping to get through the day, heading off on a getaway this weekend or you're gonna burn it all to the ground and start over in Venice, the best Patagonia backpacks give you a push in the right direction.
As you'll see from our list, any of these Patagonia bags can hold their own against any other bag in their class, all while leaving as little environmental trace as possible. From hip-side slings to 100 litres of protection, here you'll find heaps of Patagonia Backpacks as epic as anything else on the market.
Sorting through all the Patagonia duffels and backpacks out there is a great place to start any search, but we've taken things a step further by already narrowing down the competition and hand-selecting the best Patagonia backpacks that showcase the best this powerhouse has to offer.
So, let's take a closer look. We'll break down the best Patagonia bag for all sorts of categories of travellers. These bags are both fit-to-fly and ready to roll, and built to last for a while. An Ironclad Guarantee covers all bags to last for decades, so choose wisely cus you'll be stuck with it for a while!!
About Patagonia
It starts with Ethos. Patagonia never aspired to be a dominant corporation, and the company's humble beginnings were all about just getting outside. As they've grown, they've remained self-aware, constantly amping up their sustainability efforts and using their profits to treat their employees with respect.
The time and care company technicians have put into building up their brand has turned into a consistent streak of hits. Can one of the largest outdoor companies on the market also be considered a cult classic?
Anything bearing the Patagonia name sets the standard every outdoor company on the planet hopes to follow.
Want a sustainable bag? Check out our list of the most sustainable backpacks on the market.
In a Hurry? These Are The Best Patagonia Backpacks
#7 Best Patagonia Duffel For Backpacking – Black Hole Duffel 70L
#10 Best Patagonia Bag For Weekends – Tres MLC 45
Best Patagonia Backpack For School
Best Patagonia Bag For Laptops
Best Patagonia Bag For Work
Best Patagonia Bag For Travel
Best Patagonia Bag For Day Hikes
Best Patagonia Bag For The Gym
Best Patagonia Duffel For Backpacking
Best Patagonia Duffel For Backpacking
Black Hole Duffel 70L
Weight (KG) > 1.440
Best Use > Packing it all up
Best Patagonia Duffle For Carry-on
Best Patagonia Sling Pack
Best Patagonia Bag For Weekends
Best Patagonia Bag For Weekends
Tres MLC 45
Weight (KG) > 1.420
Best Use > Going full time
These Are The Best Patagonia Bags For All Your Needs
To be the best of the best isn't an easy test (yeah, that rhymes and I'm going with it!). As soon as that iconic purple mountain is ironed onto each pack, the expectations from the bag suddenly jump up a notch or two. These guys didn't end up as one of the best outdoor brands for no reason.
The bags here take care of the fundamentals in typical Patagonia style: Fair Trade sewing and recycled materials. While not every pack on this list can survive a gale force storm, every bag is finished with a durable water repellent coating and some high tenacity Nylon that can get you through a surprise shower.
Beyond that, each one of these bags has grown and morphed to tackle particular niches. Here are the results of those developments.
Ladies & Gents, It's Time to Step Your GEAR Game Up. 😉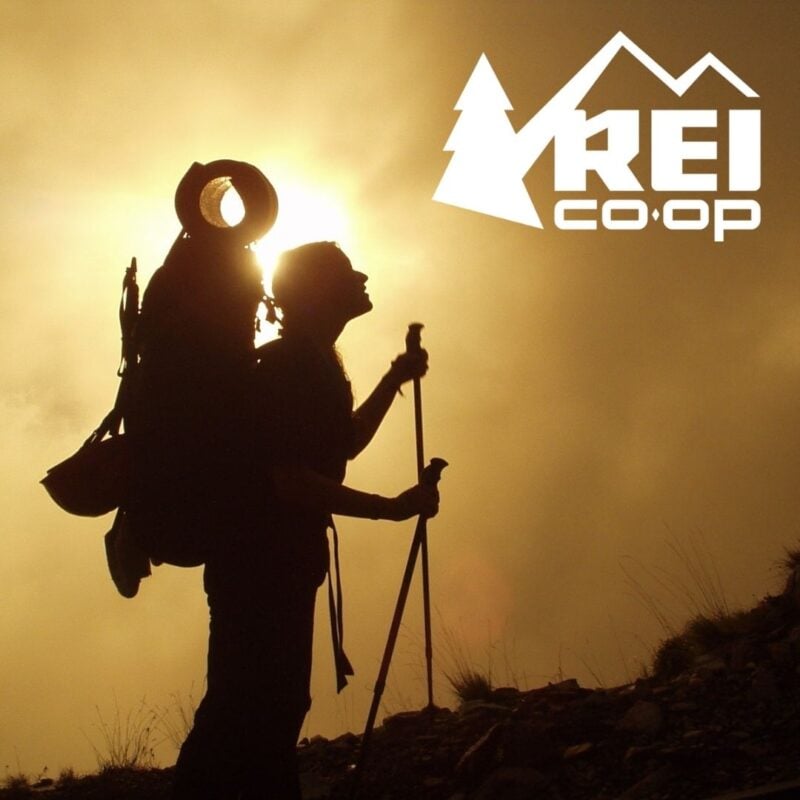 REI is one of America's biggest and most-loved outdoor gear retailers.
Now, for just $30, get a lifetime membership that entitles you to 10% OFF on most items, access to their trade-in scheme and discount rentals.
Join REI Today!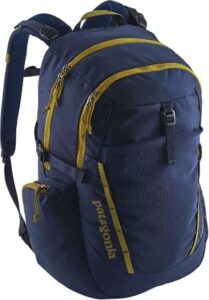 Patagonia Paxat Backpack is our top pick for the best patagonia backpack for school
Specs
Weight (KG) – .862
Best Use – Every Day Carry
This company can trace its origins to some technical mountain terrain, but they know there is a time and place for everything. It's just as important to invest in the right gear when you're scaling a more metaphorical ascent, and the Paxat has you prepared for mental tests.
As Patagonia's most giant day pack, you can bet that the Paxat can fit in whatever you need for your studies. With space for a laptop to fit comfortably next to heavy textbooks and a change of clothes, you won't have to worry about heading home before your extra curricular activites.
Pack a snack and a tall drink of water in the bags' comfortable external pockets and take advantage of the mesh middle to find loads of easy access storage. With the company's signature durability and sustainability firmly implanted in a great commuter's backpack, this Patagonia bag will take you from school all the way to uni!
Graduated and looking for something more professional? Check the best commuter backpacks out there instead.
+Pros
Patagonia's largest volume day bag
Enough features to handle some off-road terrain
Brings an outdoor-ready Ironclad guarantee into the urban jungle
-Cons
This pack can't handle more than 10 minutes of rain showers
You'll always find a waiting list for the newest model of this pack
Meet the best patagonia bag for laptops: Patagonia Arbor Roll-Top Pack
Specs
Weight (KG) – .660
Best Use – Biking to the game
You won't find many roll-top backpacks that do a better job keeping it all organised than this. The Arbor roll is Patagonia's take on a stylish bag for city commutes and hipters alike and features a few carrying options and a flexible capacity.
The laptop compartment elevates this bag into a versatile pack that can get you through the workweek as well as the weekend. A bag that can travel everywhere needs to fit every look, which meant Patagonia's patented colour scheme wasn't enough for this bag.
To breathe some life into an often muted exterior, the Arbor collection is uniquely two-toned. Anyone looking for a bag with some colour will love the wide-ranging schemes sewn into recycled polyester bags.
Looking for laptop backpacks? Check out the best travel laptop backpacks for a rundown of many more options.
+Pros
The polyester bag is a bit softer than most nylon options
Two-toned exterior disguises the exterior zippered pocket for an extra splash of security
Each bag is made out of 8 and a half plastic bottles
-Cons
To the confidently unorganised, the roll-top can feel like a black hole
None of the additional supports necessary for longer trips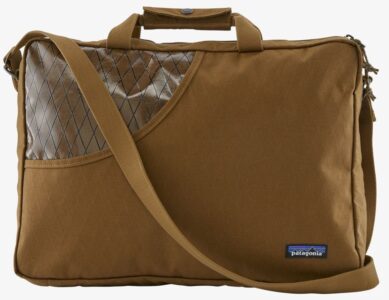 Our top pick for the best patagonia bag for work is Patagonia Stand Up Pack 18L
Specs
Weight (KG) – .700
Best Use – Working on the move
The myriad of features in this sleeky and professional looking day bag will fit anywhere you take it and you'll be surprised by it's versatility. Every weekend you'll find a new adventure perfectly fit for Patagonia's best small backpack. That is, once you've already put it through it's paced on your commute.
It starts with the carrying options. In one hand, over one shoulder, or on your back, the 18 litres of storage won't ever feel too heavy. What's better, is that these options make it easier to transform from a looking like a briefcase for your meeting and a backpack for your bike ride home.
You won't have to open up the main compartment on the way from point A to point B. An outer pocket provides mesh storage across the bag's entire length for those things you need to grab on the go.
The interior of this stylish pack is just as impressive. A 15″ laptop compartment doubles as a perfect place for a hydration bladder if you decided to take this thing for a hike once you've finished at the office.
+Pros
Confident as a briefcase and a backpack
Everyday pack with the same durable water repellent finish as backcountry bags
Exterior mesh pocket can hold a tablet, tickets, and a few books
-Cons
Cotton canvas source is not recycled
Not quite large enough to store much more than a change of clothes
Plannng Divider Pack 30L is one of the best patagonia bag for travel
Specs
Weight (KG) – .598
Best Use – Keeping wet away from dry
A gigantic exterior mesh pocket to helps your gear breathe no matter how far you are from the nearest shower. Perfect for rock climbers, water sports enthusiasts, and anyone expecting to get wet or work up a sweat will love the freshness this divider brings.
Two large pockets split storage, one durable zippered compartment and one large mesh opening. The external divider is built to air out dank clothing and keep muddy boots away from fresh socks.
To add to the versitility of this pack, there's also a laptop sleeve so you can easily open your pack and edit a few photos from your adventure or even use it as a commuter/ gym bag without having to do the old switcharoo!
The pack makes a great bag for short trips where you can keep your gear separated with ease before heading home.
Need more options? Check out the best travel backpacks for some more ideas.
+Pros
Large front mesh pocket stretches out storage
Interior pockets and laptop compartment can store it all
Perfect amount of storage to pack a change of clothes on any water adventures
-Cons
The exterior mesh is slightly see-through
Minimal external storage outside of two water bottle pockets and the large mesh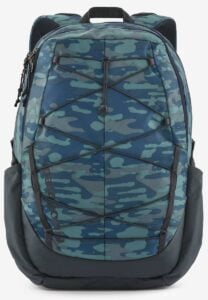 For best patagonia bags for day hikes, checkout Patagonia Chacabuco Backpack
Specs
Weight (KG) – .675
Best Use – Getting dirty
Challenging the Paxat as one of Patagonia's largest day hiking packs, the Chacabuco is a mouth full of storage. Chacabuco zigged where the Paxat zagged, providing a rough and tumble exterior perfect for the great outdoors.
Thanks to the laptop compartment and lined tablet sleeve, this Patagonia backpack can hang through a day in town, but it really shines on the trails. An elastic cord wrapped around this pack's exterior helps you clip in helmets, walking poles, jackets and dirty gear on your way to or from a day's worth of fun.
Combined with the elastic are two stretchy water bottle pockets and a stash pocket that helps you slip on sunglasses without taking off your pack. These features make this the best Patagonia bag for a day in the mountains.
Looking for more ideas? Check out the best backpacks for camping.
+Pros
The second zippered pocket makes storage fun
Internal organisations make the bag just as comfortable under a roof as in the clouds
Elastic mesh uniquely stores certain oversized gear
-Cons
Certain colourways may not fit in an office full of squares
No hip or sternum strap reinforcements

Do You Want to Travel FOREVER??
Pop your email in below to get a FREE copy of 'How to Travel the World on $10 a Day!'.
Our top pick for the best patagonia bag for the gym is Patagonia Black Hole Daypack
Specs
Weight (KG) – .675
Best Use – Every day
The Black Hole daypack sits smack-dab in the middle of the line and serves as an excellent lightweight day pack.
The 25-litre model allows just enough free space to pack for an overnight trip or even a weekend out if you feel like packing light. The top pocket and mesh sides are versatile enough to serve you well for a variety of different situations.
Much like a real black hole, this bag can feel light as a feather and fill a void, all while staying more than capable of stowing a few days worth of groceries, clothes or a combination of work and gym gear. A laptop and tablet sleeve help separate the electronics from fresh vegetables or dirty gym clothes, and the additional sternum strap takes the edge off of heavier loads.
This material on the outside of the bag is pretty resilient when it comes to handling the weather too. It might not be entirely waterproof but it's water resistant enough to keep your stuff dry heading to and from the gym.
Need something even more resistant to water? Check out the best waterproof backpacks to keep your gear dry.
+Pros
Sternum strap and whistle help wearability
Top-zippered pocket has a surprisingly large amount of storage
200-D recycled polyester serves as a great water-resistant pack
-Cons
The loose fit can start to feel heavy on longer walks
Not a lot of external storage
#7 Best Patagonia Duffel For Backpacking – Black Hole Duffel 70L
Meet the best patagonia duffel for backpacking: Black Hole Duffel 70L
Specs
Weight (KG) – 1.440
Best Use – Packing it all up
From 4 litres to 100+, the Black Hole Series may be Patagonia's most well-known bag option. As one of the largest in the series, this duffel can store it all. With optional shoulder straps and a recycled padded base that is more durable than some tent floors, your gear will arrive without a scratch.
This bag is heavy duty done delicately. Loads of recycled materials go to work to create a water-resistant bag that will bounce off any luggage mishandlers and deny foul weather on the tarmac from ruining your trip.
The malleable materials will help you store sports equipment, travel gear or whatever else needs protecting while on the road.
Looking for a good duffel bag and want more options? Check out our rundown of the best travel duffel bags.
Black Hole Duffel 40L is one of the best patagonia duffle for carry-on
Specs
Weight (KG) – .930
Best Use – One bag travel
You've seen the papa and baby bear; now check out the black hole duffel that fits just right. This mid-length machine can store everything you need for a week's trip or serve admirably on a day spent on any kind of adventure you can think of.
Store the goods in a bag that just barely sneaks under strict carry-on regulations while staying light as a feather. Once you've unpacked, you can neatly store this Patagonia bag inside of itself, using its own pockets to compact.
Team this padded duffel bag up with some packing cubes to store more or toss in a change of clothes on your way out the door. Either way, you stuff it, this bag keeps you rolling with the breeze.
Looking for a carry on bag specifically? Check out our rundown of the best carry on bags for some more options.
+Pros
Includes a padded base
Several carrying styles help share the load
Bounces off rugged terrain and hard knocks
-Cons
No laptop compartment
Black Hole can get a bit literal at 40 litres if you're not a careful packer
For best patagonia sling pack, checkout Patagonia Atom Sling Bag 8L
Specs
Weight (KG) – .930
Best Use –
Keep the important details close to your chest and accessible in a hurry. As the paperwork piles up and the snacks start to fill your main compartment, you need a place close by for your passport, IDs, and bus pass that is snug and secure.
With enough space for a few books, pens, and a fresh shirt, this sling fits comfortably across your back. Two exterior clips pair well with bike helmets or raincoats and amplify this bag's storage space for such a small pack.
It's small enough to fit inside larger bags if you want everything together, or you can combine it with another day back to keep your valuables and you other gear separate. It will carry everything you need for an overnight flight or quick missions across town.
The scenarios are endless. Anything you can get done in a day, you can get done strapped with the Atom Sling.
On the lookout for a good sling bag? Well, there are more options out there, so have a look at our rundown of the best sling bags.
+Pros
Light and vast enough to take you through most days
Waterproof coating protects the important things
Exterior clips can store oversized gear
-Cons
Just barely too small to trust on an overnighter
Needs to work in a team
#10 Best Patagonia Bag For Weekends – Tres MLC 45
Tres MLC 45 is our top pick for the best patagonia bag for weekends
Specs
Weight (KG) – 1.420
Best Use – Going full time
Allow me to introduce you to carry-on world travel in a nutshell. Scores of lawyers got together and decreed this bag certified MLC; maximum legal carry-on. This elite bag has one mission: beat the TSA and find ample space for your trip all in one!
The bag zips open fully in two, revealing large mesh dividers and stealthy pockets. Patagonia has kept this bag up with the changing world of international travel for over three decades with constant improvements to a world-class travel option.
MLC 45 sits at the crossroads of high-tech and durable. There is no better bag on the market to stay fresh in the lounge and dry through the rigours of the trip.
+Pros
Fits well underneath your seat and on the back of a camel
Loads of separated  exterior pockets allow you to keep it all together
Clamshell main entrance gives easy access to the laptop compartment
-Cons
At max capacity, the shoulder strap won't stay comfortable long
You'll need packing cubes to make the most out of the large main compartment
The best present of all… is CONVENIENCE!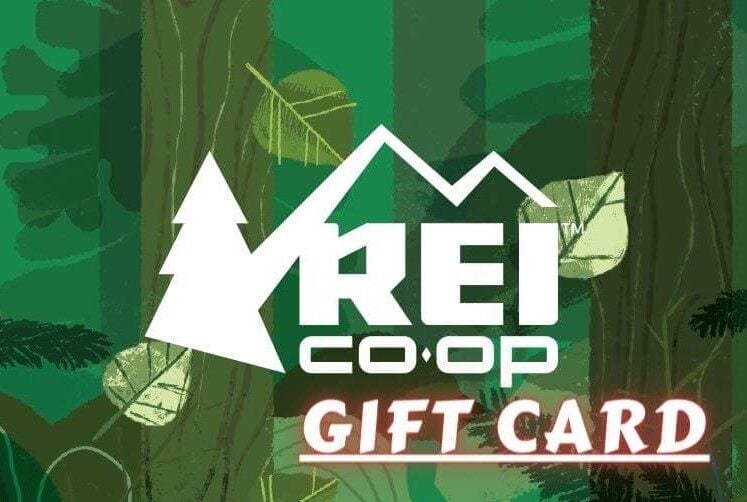 Now, you could spend a fat chunk of $$$ on the WRONG present for someone. Wrong size hiking boots, wrong fit backpack, wrong shape sleeping bag… As any adventurer will tell you, gear is a personal choice.
So give the adventurer in your life the gift of convenience: buy them an REI Co-op gift card! REI is The Broke Backpacker's retailer of choice for ALL things outdoors, and an REI gift card is the perfect present you can buy from them. And then you won't have to keep the receipt. 😉
Buy on REI!
Best Patagonia Bags

| Name | Volume (Litres) | Weight (KG) | Dimensions (CM) | Price (USD) |
| --- | --- | --- | --- | --- |
| Patagonia Paxat Backpack | 32 | .862 | – | 119 |
| Patagonia Arbor Roll-Top Pack | 30 | .660 | 68.58 x 29.21 x 16.51 | 89.99 |
| Patagonia Stand Up Pack 18L | 18 | .700 | 30.48 x 43.18 x 9.53 | – |
| Plannng Divider Pack 30L | 30 | .598 | 50 x 31 x 16 | 169.95 |
| Patagonia Chacabuco Backpack | 30 | .675 | – | 99 |
| Patagonia Black Hole Daypack | 25 | .675 | 55.88 x 26.67 x 13.97 | 149 |
| Black Hole Duffel 70L | 70 | 1.440 | 71.12 x 44.45 x 33.02 | 199 |
| Black Hole Duffel 40L | 40 | .930 | 53.34 x 34.80 x 26.92 | 159 |
| Patagonia Atom Sling Bag 8L | 8 | .930 | 34.29 x 22.86 x 7.62 | 65 |
| Tres MLC 45 | 45 | 1.420 | – | 179 |

Our GREATEST Travel Secrets…
Pop your email here & get the original Broke Backpacker Bible for FREE.
Final Thoughts on The Best Patagonia Bags
Hopefully, you've found your perfect Patagonia bag by now. Any of these bags come in with sorts of different storage capacity models so that you can pick the perfect fit for your needs.
There is no brand better suited from the mountain top down to the underground. The reason Patagonia's gear is constantly met with universal acclaim is evident in every one of the bags on our list. They're all committed to quality without cutting corners as well as designing their products to provide maximum versatility.
These bags have been second-guessed and battle-tested from the design room to the assembly floor and down the line. Don't just take Patagonia's word for it, look at the millions of happy adventurers who have trusted in this gear for decades to take their trips further. The result is technically advanced, ultra weather-resistant, and damn good looking.
Choose your bag and get out there!
---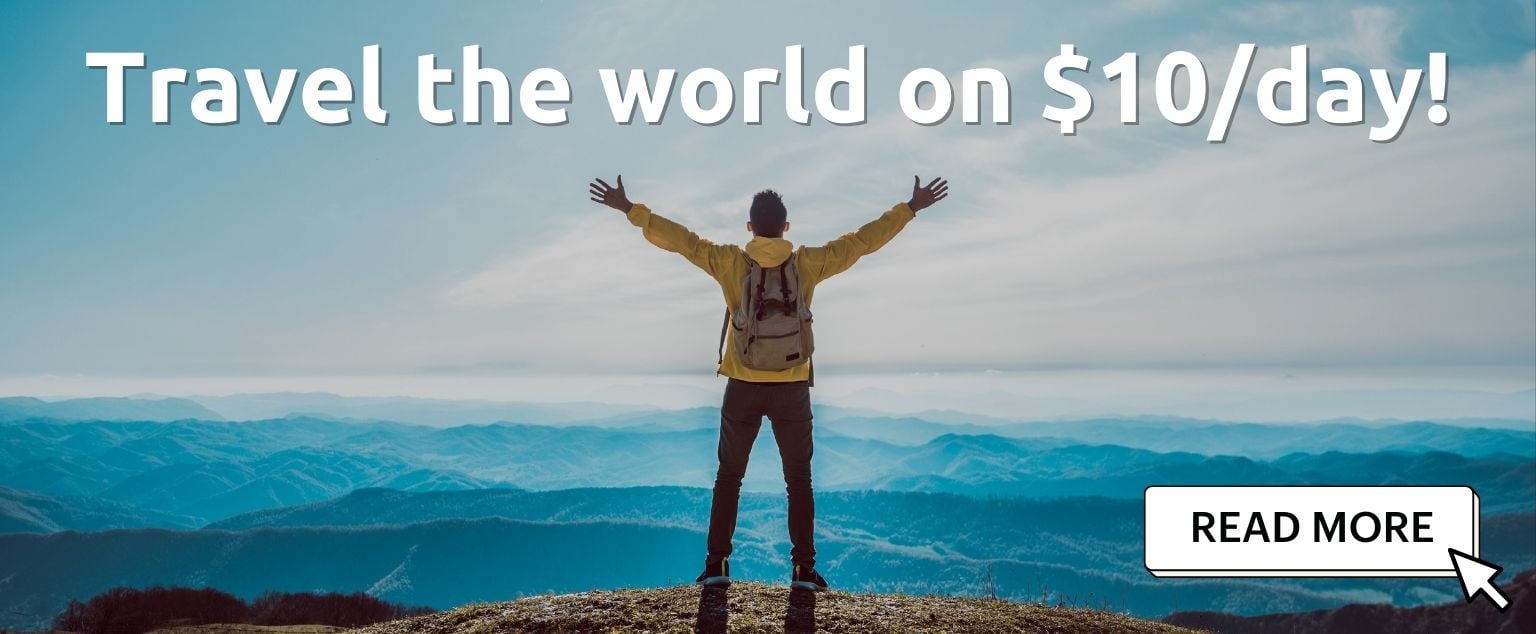 And for transparency's sake, please know that some of the links in our content are affiliate links. That means that if you book your accommodation, buy your gear, or sort your insurance through our link, we earn a small commission (at no extra cost to you). That said, we only link to the gear we trust and never recommend services we don't believe are up to scratch. Again, thank you!