Have you had your sights set on a certain Pine Tree State with the most dramatic coastal scenery? If that's where you are headed then be prepared to have some of the most thrilling days of your life, with scenery that will leave you mesmerised.
The thrill of Maine comes in different forms. Those seeking adventure will find it at every turn, especially in the wilderness of Acadia National Park or on the top of Mount Katahdin. For wildlife lovers, there's moose galore in Maine's green landscapes and you might come across more than one during your many escapades.
Maine isn't just for adventure-inclined individuals, it is also largely popular for its relaxing and rejuvenating opportunities. With lakes so clear and oceans so vast and beautiful, you're most likely to find a piece of heaven at a waterfront cabin in Maine.
It is only such unique accommodations in Maine, found amongst trees, mountains, and on quiet shores that make your getaway so memorable. That's why I always recommend staying in a cabin in Maine.
From traditional to over-the-top luxury cabins, there's nothing that brings you closer to nature than staying in a piece of it.
If this sounds good to you, then read on, because I have listed the best cabins in Maine right here!
In a Hurry? Here's Where to Stay in Maine for One Night
FIRST TIME IN MAINE
Charming Cabin
Thrill-seekers and those escaping into the wild, this opulent cabin is a rare find and belongs to a super host, which means you'd love spending every minute in this woodsy and cozy cabin, while you're well taken care of.
NEARBY ATTRACTIONS:
Plummer Landing
Bridgton Center
Pondicherry Park
Is this amazing Maine Cabin booked for your dates? We've got your back with our other favorite properties below!

Unlock Our GREATEST Travel Secrets!
Sign up for our newsletter and get the best travel tips delivered right to your inbox.
Staying in a Cabin in Maine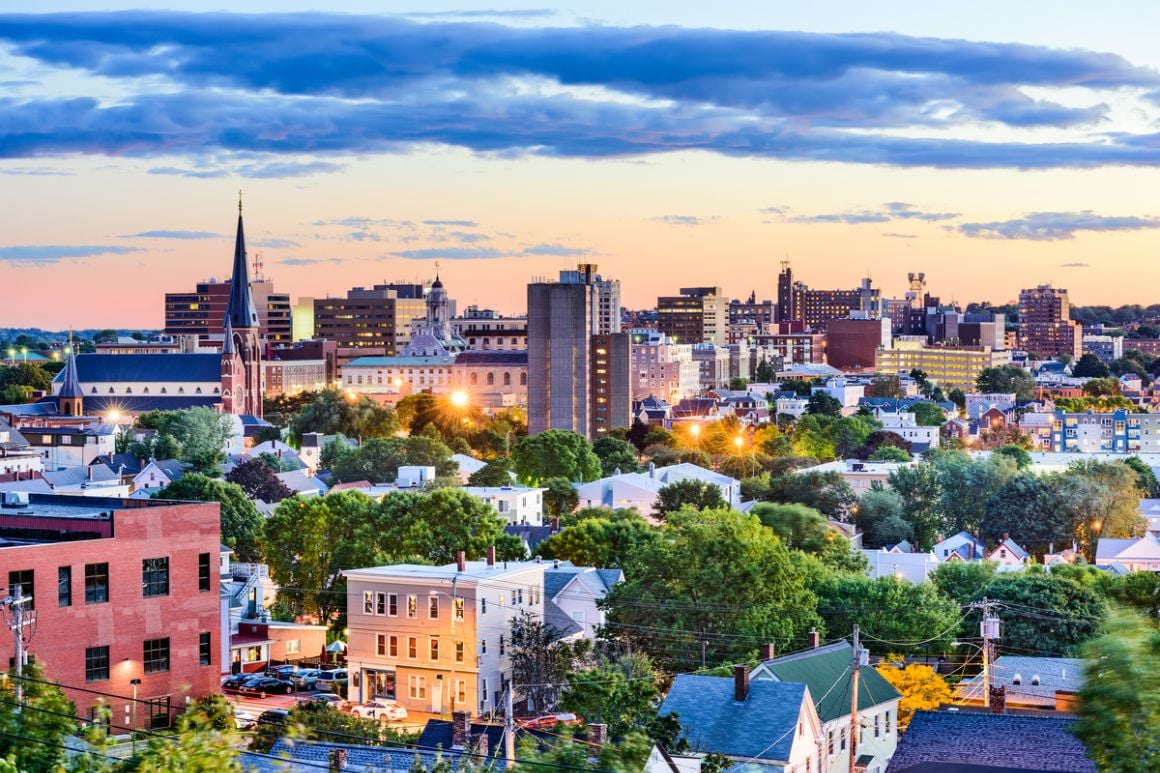 Cabins in Maine are all-encompassing and there's no such thing as low-scale or 'cheap cabins' in this state. No matter the rates, almost all cabins are located ideally near the beach in Acadia National Park, nearby a ski slope, or in the woods. The décor matches the environment. You'll find even simple cabins that are charming, rustic, and neat.
Since the '80s, Maine has attracted adventurers of the daring kind. The fresh air, crystal clear water, and the rugged beauty of the state pretty much dispel the idea of a regular vacation where you stay in a hotel and cruise along with the cities.
It is the unique accommodations, such as the cabins, that allow the travelers to spend nights around a bonfire by the beach or to wake up and hit the ski-slopes right away. It is only in the quiet seclusion of the cabins that you get to enjoy the natural beauty of the Pine Tree State, and perhaps come face to face with a moose or a deer.
What to Look For in a Cabin in Maine
Cabins in Maine are situated in gorgeous settings and most of them come with massive wall-to-wall windows to provide you with an unobstructed view of the world outside. However, they are usually in remote locations, so you'll need to hire a car and pick somewhere with parking, especially if you're on a New England road trip.
Because of the remote locations, you might find the WiFi is a bit choppy – it's a good idea to read former guest reviews to see what people say about this.
If you are aiming for a skiing vacation, cabins will usually provide you with a ski-in/ski-out facility so you can head off to the slopes without having to cover a long distance to the lifts. But make sure to book one as close to the lift as possible so you don't have far to carry those heavy skis.
Cabins situated by the lake may also provide you with private canoes or boats to enjoy the water on your own time, but not always the case. It's a good idea to check what additional perks a place is offering to see if you can save some money hiring boats and kayaks.
Since Maine is popular amongst tourists, most cabins are family-friendly and welcome children. Quite a lot of them welcome pets too, but you will need to check before bringing along your fur babies.
If you are planning a long vacation, or a vacation full of adventures, then look out for cabins that provide all entertainment options and sizeable living spaces, or even an outside living area, so you can feel like you're staying at a home away from home. These kinds of cabins aren't too hard to find in Maine. You can find some great cabin Airbnbs in Maine or even check out Vrbo for some of the best cabins in the state.
OVERALL BEST VALUE CABIN IN MAINE
OVERALL BEST VALUE CABIN IN MAINE
Charming Cabin
> $$
> 10 Guests
> Pets allowed
> Lake access
BEST BUDGET CABIN IN MAINE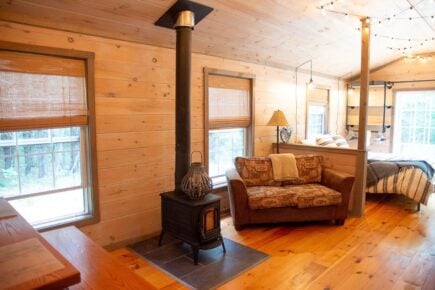 BEST BUDGET CABIN IN MAINE
Cabin in the Maine Woods
> $
> 2 Guests
> Fully-equipped and stocked kitchen
> Semi-secluded in Maine's wilderness
BEST CABIN FOR COUPLES
BEST CABIN FOR COUPLES
Riverside Cabin
> $$
> 4 Guests
> HDTV with Netflix and Roku
> Waterfront
BEST CABIN FOR A GROUP OF FRIENDS
BEST CABIN FOR A GROUP OF FRIENDS
Loon Lodge
> $$
> 8 Guests
> Kayaks
> Waterfront
OVER-THE-TOP LUXURY CABIN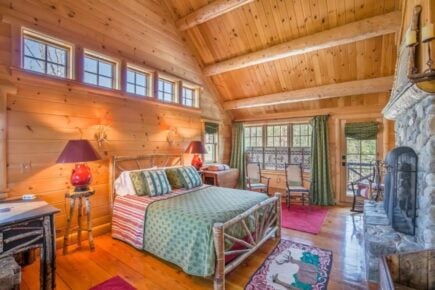 OVER-THE-TOP LUXURY CABIN
The Lodge
> $$$$
> 10 Guests
> Breakfast provided
> Located on the Sugarloaf Mountain
BEST CABIN FOR FAMILIES VISITING MAINE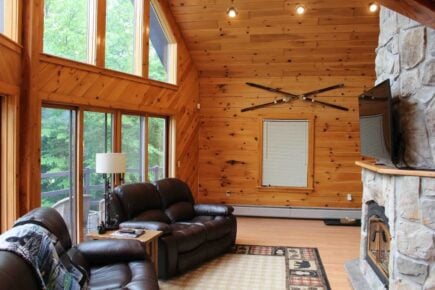 BEST CABIN FOR FAMILIES VISITING MAINE
Mad Moose Lodge
> $$
> 6 Guests
> Pets allowed
> Mountain views
BEST CABIN FOR BACKPACKERS
BEST CABIN FOR BACKPACKERS
Cabin in the White Mountains
> $
> 6 Guests
> Skin-in/Ski-out
> Right by the river and with a mountain view
The Top 10 Cabins in Maine
Maine's beauty welcomes travelers of all kinds, and so do its cabins. Whether you prefer rustic or state-of-the-art accommodations, Maine has got something for everyone. With hundreds of options before you, my list represents the best the state has to offer.
Overall Best Value Cabin in Maine – Charming Cabin
$$
10 Guests
Pets allowed
Lake access
Adventure-seekers and nature-retreaters will both love this gorgeous cabin in Bridgton sitting nicely in the woods. The road that will bring you to this beautiful accommodation ends right here, hence giving you privacy and ultimate seclusion.
And when you feel like venturing outside and enjoying some outdoor activities, take the 15-minutes drive to the ski slopes or walk out the backdoor towards the ITS trail for some snowmobile time. You can also easily head in to Portland to try the local delicacies and the famous antique shops. If you want somewhere to stay in Portland that's more remote, this is the best place.
The cabin features 4 bedrooms, including multiple bunk beds making it perfect for large gatherings of families and friends. The entire interior is spacious and airy with cathedral ceilings and hardwood floors. The cabin has a luxurious feel to it and you won't regret spending even a penny for this place.
$
2 Guests
Fully-equipped and stocked kitchen
Semi-secluded in Maine's wilderness
An R&R vacation in a semi-secluded cabin near Lovell nestled deep in the woods, with all the basic amenities and much more, doesn't have to come at a steep cost. With this beautiful cabin, you can have your dream vacation without spending all your savings.
The budget cabin is cozy and gorgeous and features a bedroom, living room, kitchen, and bath. The cabin is spacious with huge windows to keep you connected with the world outside, and the world outside is gorgeous. The cabin borders the White Mountain National Forest and is just a short walk away from Kezar Lake.
It stands amid woods with many wildlife roaming about. You might even spot some from your window! And you will have numerous hiking and mountain bike trailheads around you, whenever you feel like exploring.
Best Cabin in Maine for Couples – Riverside Cabin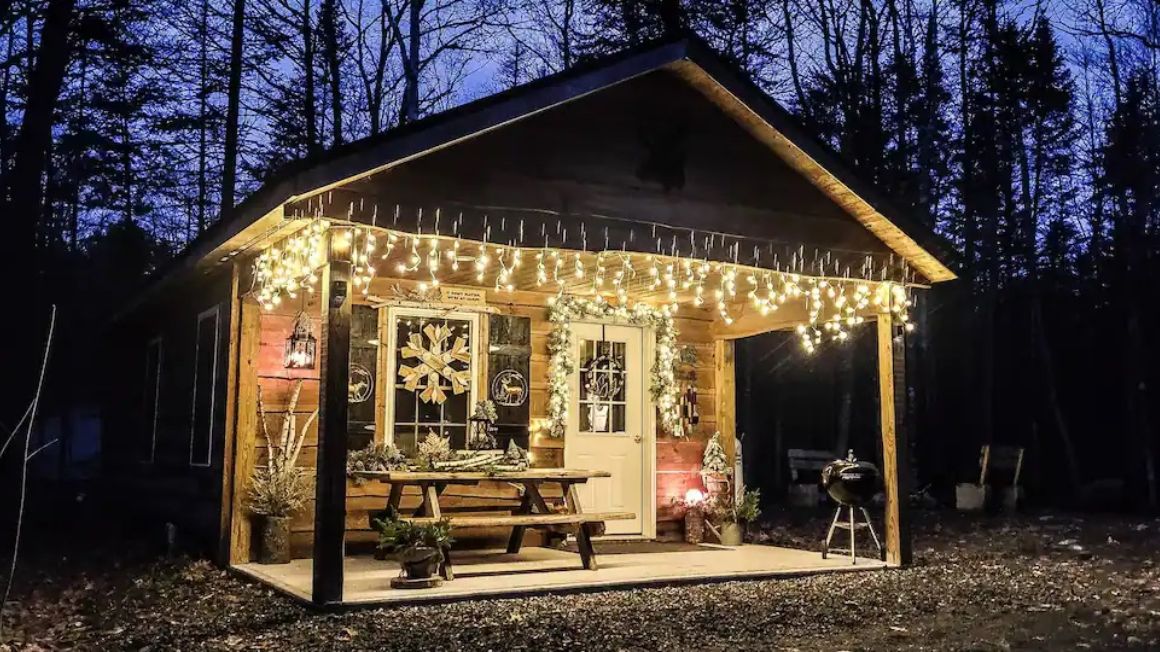 $$
4 Guests
HDTV with Netflix and Roku
Waterfront
If you are planning some wholesome memories with a special someone, I suggest heading off to this riverside cabin in Abbot.
It's off the beaten path and perfect for those looking for a glamping experience. The décor and aesthetics of this Christmassy cabin are straight out of a wishlist. The lights, the woodsy décor, and the cozy furniture are just magical.
You can either relax and chill by the river around a campfire and enjoy the views from your porch, or you can head off into the woods for strolling or hiking one of the many trails.
The cabin is situated close to Borestone Mountain, Little Wilson Falls, and Moosehead Lake. The cabin features all the modern amenities despite its rustic appearance and here you'd find a home, away from home.
Best Cabin in Maine for a Group of Friends – Loon Lodge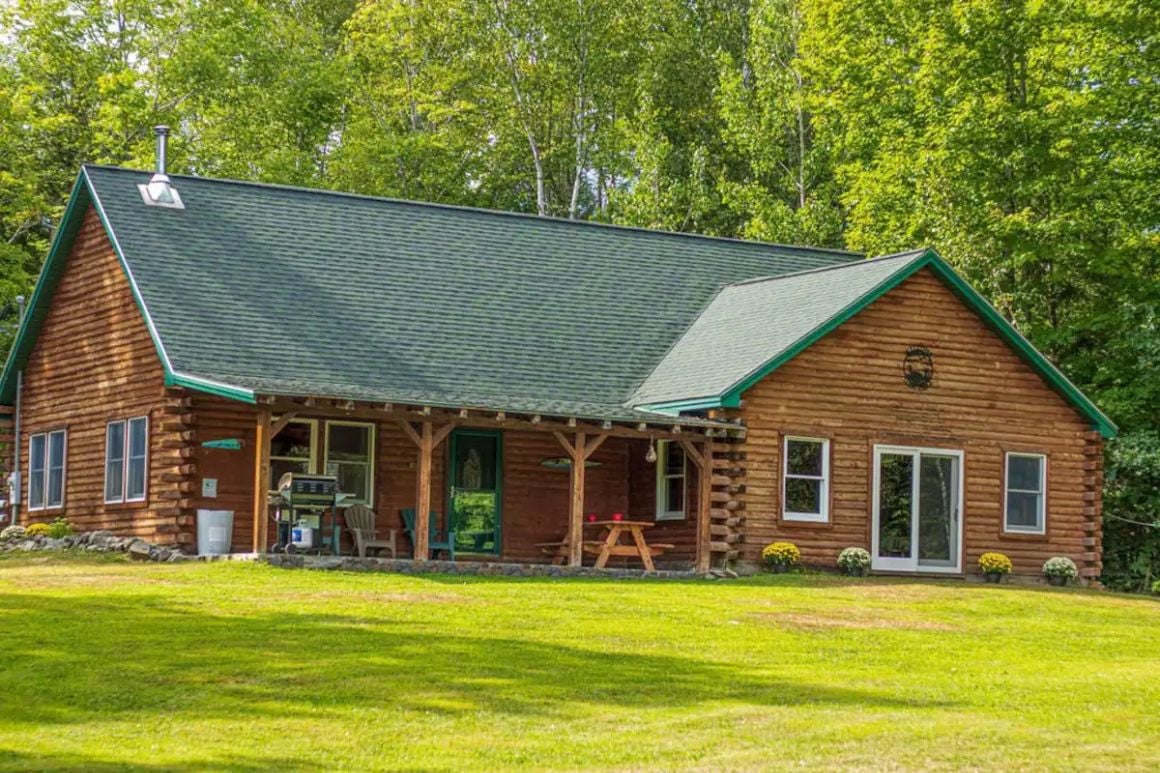 $$
8 Guests
Kayaks
Waterfront
Designed for a large group of people who wish to disconnect and wind down in nature, Loon Lodge stands on the edge of the tranquil Sibley Pond in Canaan, Maine. The cabin is rustic with many antiquities decorating the interior, giving it a traditional and classy appearance.
The massive front yard on the property is perfect for enjoying indoor games with your friends. Or you can enjoy the panoramic views along with spotting wildlife and heading off on one of the many snowmobiles or ATV trails.
The cabin features three bedrooms, a large open kitchen with all the cooking essentials. For your entertainment, you'd find a smart TV and a DVD player along with several DVDs.
Is This the Best Travel Pack EVER???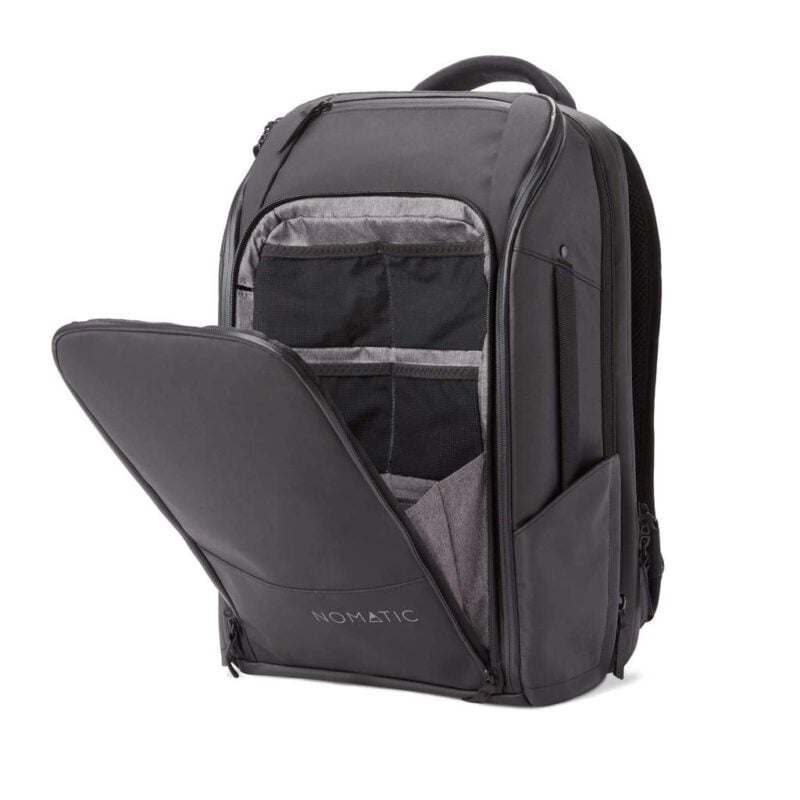 Over-the-Top Luxury Cabin in Maine – The Lodge
$$$$
10 Guests
Breakfast provided
Located on the Sugarloaf Mountain
This opulent cabin on Sugarloaf Mountain in Carrabassett Valley is for all enthusiasts who want to ski in luxury. With room for 10 guests, large groups of friends and family can make the best use of this fancy cabin-style cottage in Maine. One look at the interior and you can tell that experts have been employed to do its décor.
The entire cabin is ski-themed with custom-made oars and skis as wall hangings. You'd also find numerous Adirondack antiques and other bespoke furnishings around the property. There's a world-class ski room from where you can access the Snubber Trail/lift and head towards the slopes whenever you want.
Best Cabin for Families Visiting Maine – Mad Moose Lodge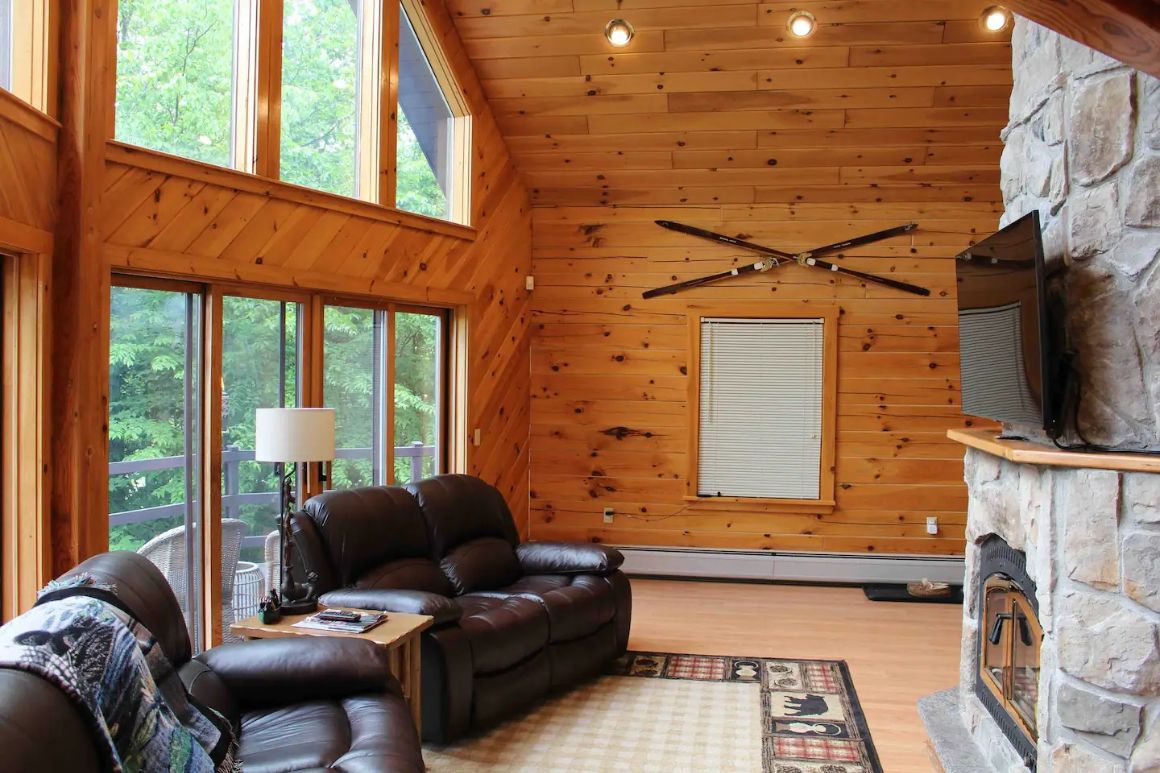 $$
6 Guests
Pets allowed
Mountain views
If you are looking for a family getaway in Stoneham that truly gets you away from all the chaos, the Mad Loose Lodge is the one.
This large two-bedroom cabin features a living room with a pool table and a loft area with a double bed. You also get a kitchen that is fully equipped and comes with three types of coffee makers, so everyone in the family gets their favorite drink.
And for entertainment, you have a lot to do here. With the mesmerizing fall foliage and easy access to the nearby mountains and lakes, you can pretty much beautifully start your day. Other outdoor activities include cross-country skiing, snowshoeing, hiking, mountain biking, boating, and swimming.
$
6 Guests
Skin-in/Ski-out
Right by the river and with a mountain view
This cabin in Stoneham is everything a backpacker could wish for, and much more! This beautiful rustic cabin features a bedroom with five beds and living space. You also get a heating/cooling system in place along with WiFi, an indoor fireplace, and a kitchen.
Wait, there's more! It is situated right across the Great Brook which you can see from your porch every day and fall to sleep under the lulling sound of the water.
You can walk up to one of the many popular trailheads from this cabin and enjoy hiking, mountain views, and even go gem hunting. National parks are also accessible from this cabin.
And if you happen to visit this cabin when it is a winter wonderland, you also get a ski-in and ski-out facility. The iconic cabin comes with a lot of history and some amazing stories. And all that at such a low price!
Best Cabin in Maine for Honeymooners – Romantic Getaway
$$
5 Guests
Spa Whirlpool
Situated amongst the mountains
Ten minutes from Rochester, right in the heart of the Green Mountains, this classic cabin is private and cozy with spectacular views of the mountains. The cabin is also quite luxurious and features a home theater with more than 200 movies. Out from the backdoor and adventures such as skiing, snowshoeing, hiking, and sledding awaits.
Honeymooners would have the best time in this cabin that just screams comfort and luxury, with a bit of a rustic class.
The décor is opulent and you get two bedrooms large enough to sleep five. The hot tub adds some extra oomph to the cabin during the winters. In the summers, just head over to Mad River Glen 25 minutes away for some great swimming and kayaking.
Best Cabin for Long-Term Travelers – Deer Wood Cabin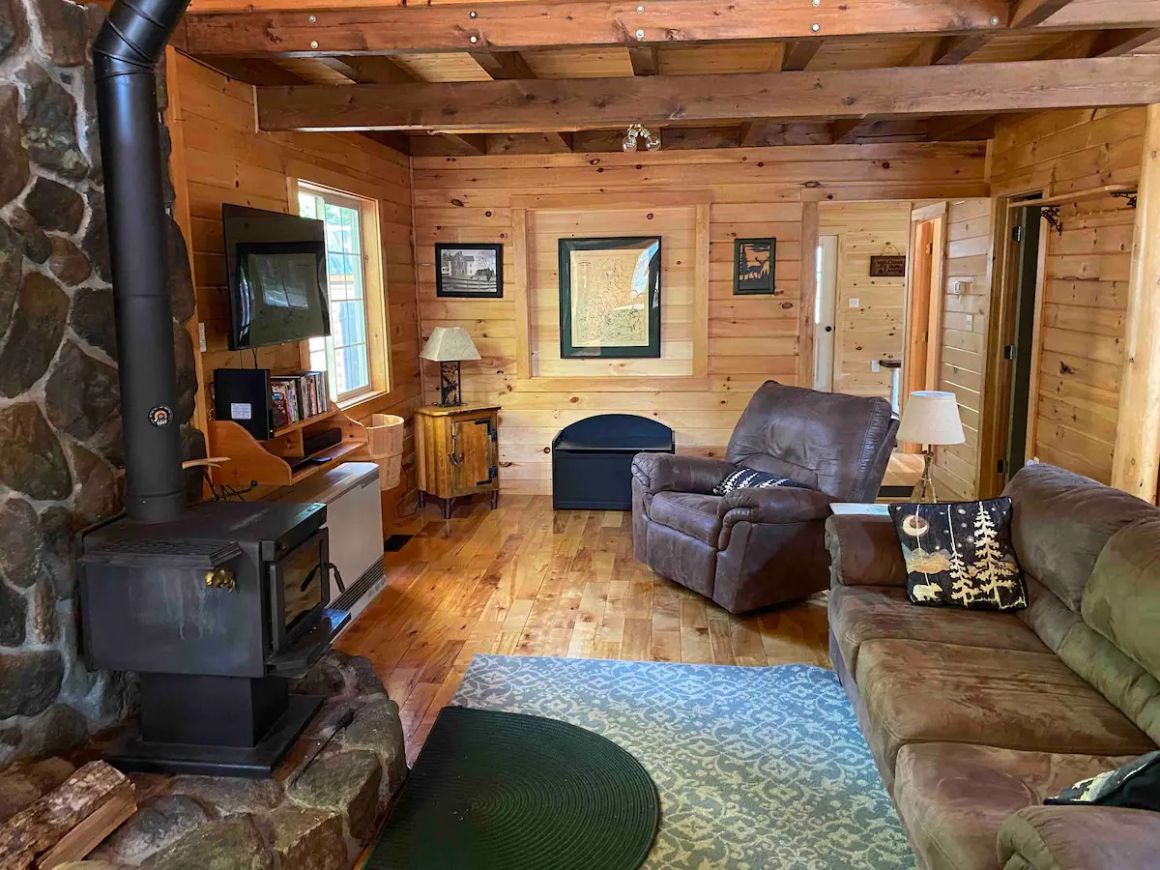 $
8 Guests
Free parking
Lake access
Being enamored by Maine and planning to stay a little longer isn't all that uncommon. Maine has that charm and magic, and thankfully we have a cabin to accommodate our longer stays.
The Deer Wood Cabin in Beaver Cove is surrounded by woods and is one of the comfiest accommodations you'd find. And now and then, you'd have a visitor in the shape of a deer.
The four bedrooms, a living space with multiple entertainment options, a laundry room, and a fully-stocked kitchen with all the appliances makes it pretty easy for eight guests to spend a month in this cozy retreat. Be it winters or summers, the heating and cooling system will make sure you get your desired temperature.
And for some outdoor fun, make your way across the road to Moosehead Lake in the summers or make use of the trails all around for your ATVs and Snowmobiles.
$$$
6 Guests
Canoeing
Lakeside Cabin with a view of the Shawnee Peak Ski Resort
This historic cabin on the shores of Woods Pond in Bridgton packs a punch and gives and rejuvenates you in a matter of days. With room for six guests, this cabin is perfect for families and friends. However, couples and solo travelers too can have this cabin all to themselves.
Right outside the cabin is the lake, which you can enjoy from your perch on the beach chairs, as you watch a movie in the backyard drive-in cinema around a bonfire. The quiet secluded surroundings allow you to relax and unplug. You also get a chance to go swimming, canoeing, and enjoy endless watersports in the lake.
The private sandy beach is all yours with a large wooden deck. Fun activities from this cabin have no limits and you get access to almost all kinds of entertainment., including wildlife watching!
Don't Forget Your Maine Travel Insurance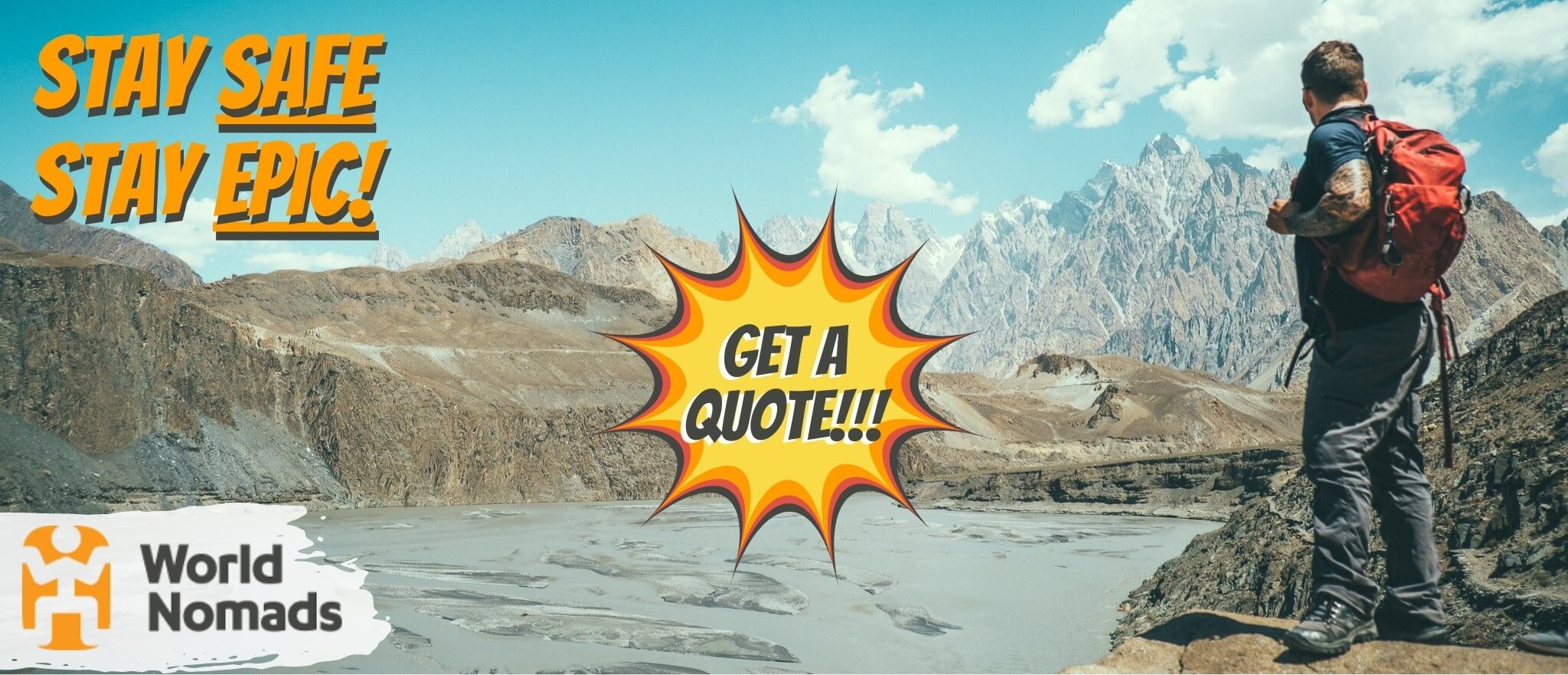 World Nomads' mission is to support and encourage travellers to explore their boundaries. They offer simple & flexible travel insurance, and safety advice to help you travel confidently.
They've been doing it since 2002 – protecting, connecting, and inspiring independent travellers just like you.
Get a quote below or read our in-depth review!
World Nomads provides travel insurance for travelers in over 100 countries. As an affiliate, we receive a fee when you get a quote from World Nomads using this link. We do not represent World Nomads. This is information only and not a recommendation to buy travel insurance.
Final Thoughts on Maine Cabins
Maine is a playground for outdoorsy adventurers and you are sure to find accommodations that will spoil you! The best cabins in Maine are cleverly built around sites that provide easy access to hiking, golfing, sailing, swimming, paddling, and many more outdoor activities.
If you are more of a laid-back traveler that seeks comfort over adventure, then you too will without a doubt find unique accommodations in Maine that offer all the creature comforts yet keep you nestled amidst nature.
Ensure that your adventures and retreats in Maine go without a hitch, by considering travel insurance. If you are traveling from out of the country your mind will be at absolute peace to know that you are protected against travel risks.
---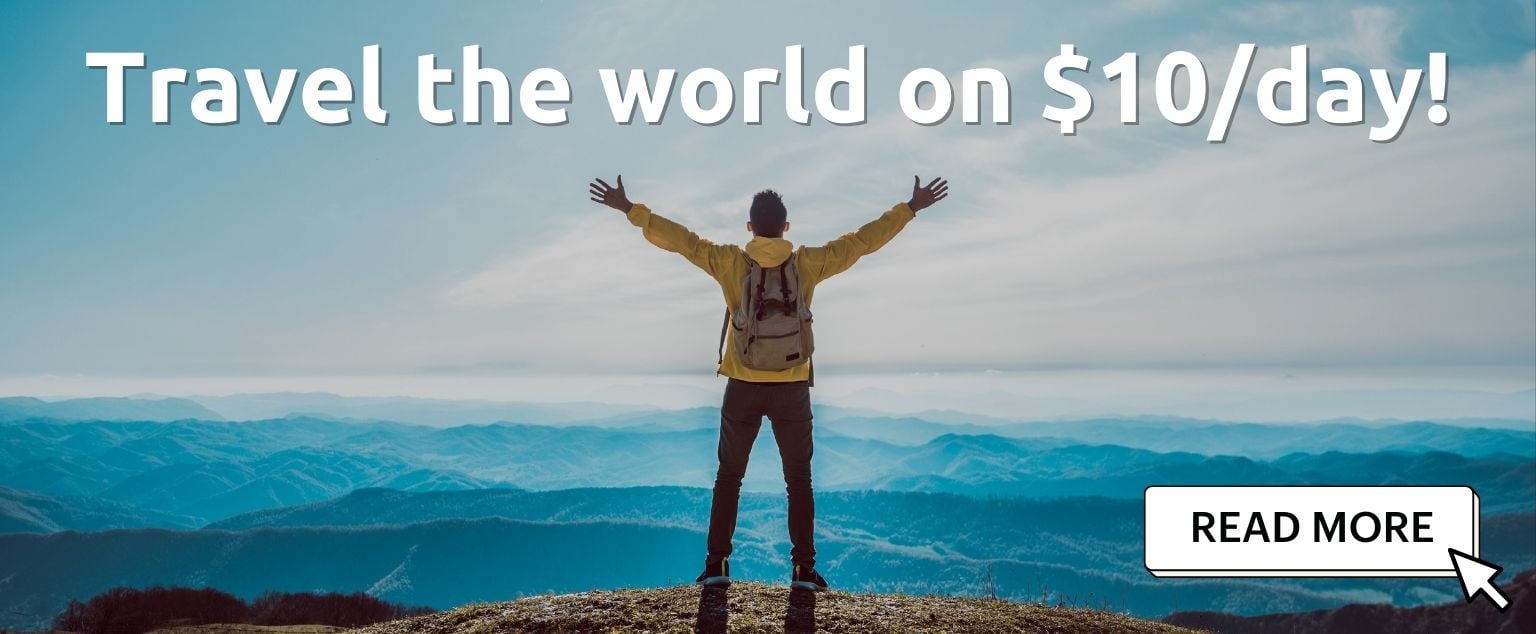 And for transparency's sake, please know that some of the links in our content are affiliate links. That means that if you book your accommodation, buy your gear, or sort your insurance through our link, we earn a small commission (at no extra cost to you). That said, we only link to the gear we trust and never recommend services we don't believe are up to scratch. Again, thank you!