Barbados is known for its world-class beaches, golf courses, and rich cultural history, not its affordability.
But with year-round sunshine, delicious rums, and white sand beaches, as well as some of the best surfing in the West Indies, is Barbados a country worth paying extra for? It most certainly is!
The only problem with planning a trip to Barbados is working around your budget. The island consistently ranks as one of the most expensive places in the Caribbean, stacked with luxury hotels that charge upwards of $1000 a night.
A quick scan of available options may have many potential travelers canceling their plans before the ball gets rolling, but if Barbados is the place for you, then I'm here to help you get there.
While Barbados is expensive, it is still possible to see paradise on a budget. In this comprehensive budget travel guide, I'll walk you through the ins and outs of traveling through the island just like the Bajan men.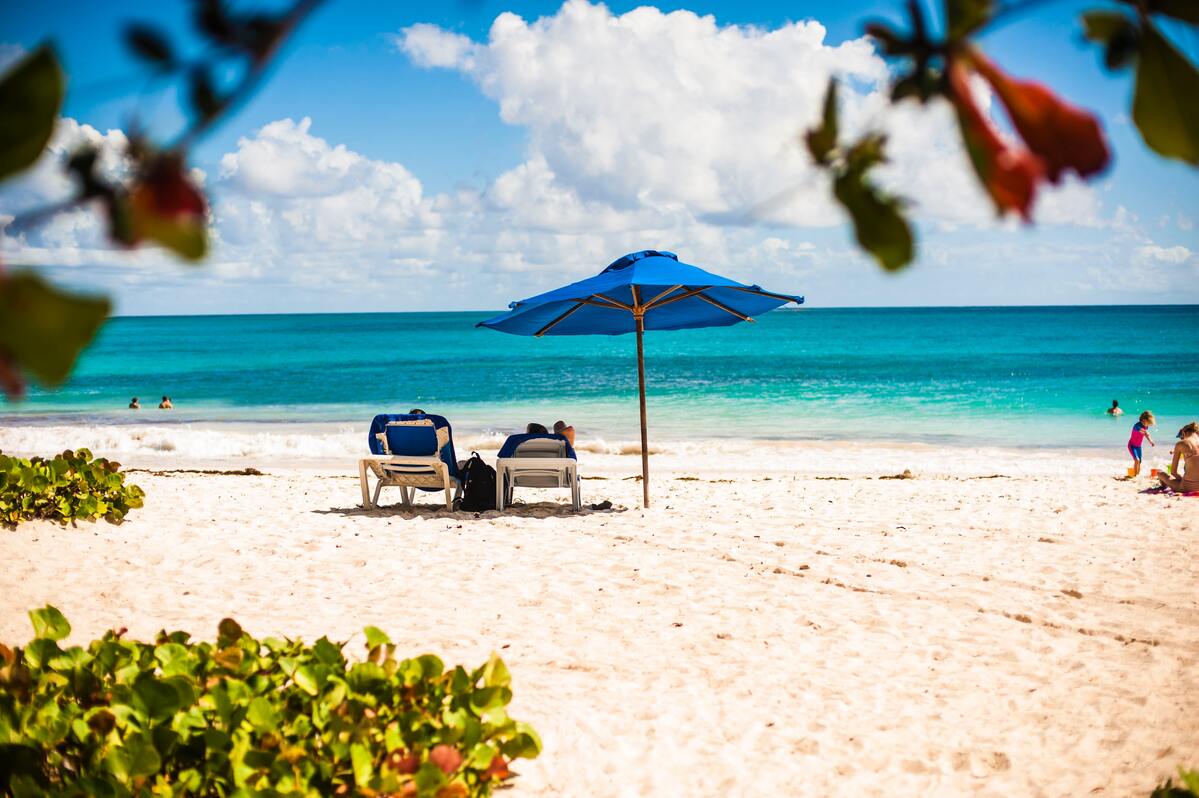 Do You Want to Travel FOREVER??
Pop your email in below to get a FREE copy of 'How to Travel the World on $10 a Day!'.
So, How Much Does a Trip to Barbados Cost on Average?
In this guide, my calculations will cover all the basics and their average costs. I'll be showing you how much the following will cost:
Somewhere to sleep
Somewhere to eat
A way to get around
Something to do (nightlife, beach days, and everything in between)
Before I get into the nitty gritty, it's a good time to be clear: costs for a trip to Barbados are constantly changing, and realistically, it'll be more expensive next week than it is today.
My last trip to Barbados was a bit before gas hit $15 a liter. And it's important to note that prices for travel are consistently increasing at a rapid rate, and it's only a matter of time before inflation makes its mark on Rihanna's homeland.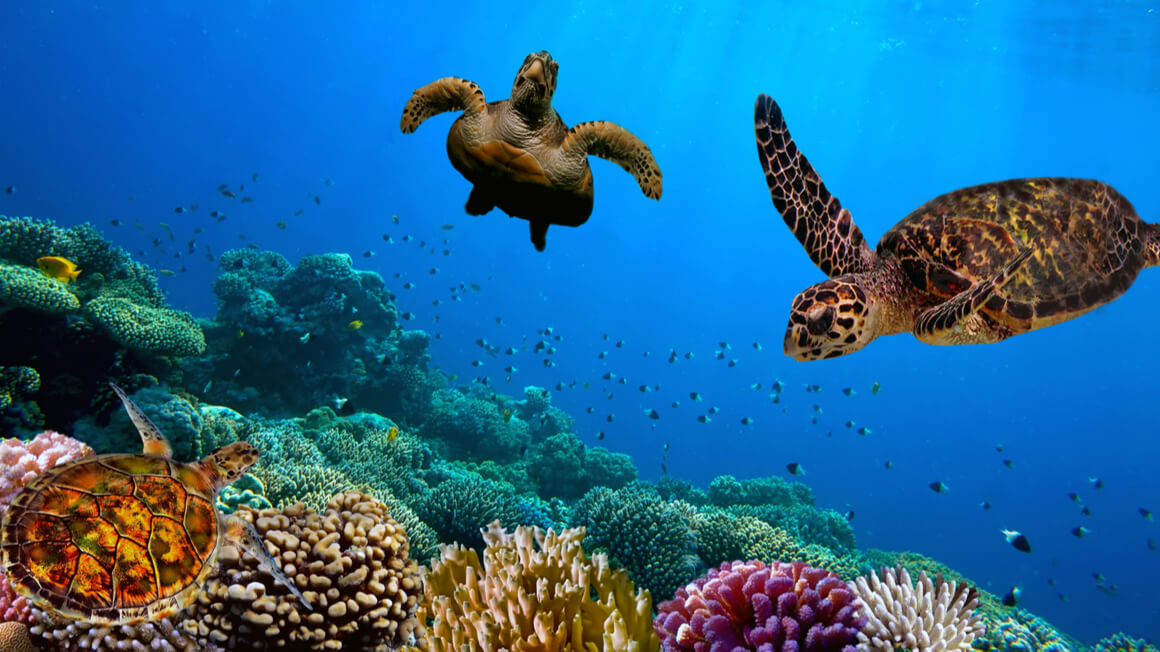 It's also important to remember that Island nations are rarely considered great budget destinations. Sure, there are ways to count the pennies and scrape by in Barbados, but visiting this island paradise is all about extravagance.
Save the budget trips for South American Hostels, and expect to pay a bit more for a genuine slice of the island life.
The official currency of Barbados is the Bajan Dollar, but this article will provide quotes in USD. As of June 2022, 1 USD = 2.02 Bajan Dollar. That makes for some real easy calculations. Divide every local price in half to understand the exact strain on your checking account.
2 Week Trip to Barbados Costs
So, let's dive in with some broad estimates for your next 2 week trip to Barbados.
Is Barbados Expensive

| Expenses | Estimated Daily Cost (bare Minimum to Absolute Maximum) | Estimated Total Cost (Bare Minimum to Absolute Maximum) |
| --- | --- | --- |
| Average Airfare | $750-$4000 | $750-$4000 |
| Accomodation | $40-$1500 | $560-$22500 |
| Transportation | $8-$80 | $112-$1120 |
| Food | $30-$100 | $420-$1400 |
| Alcohol | $0-$50 | $0-$700 |
| Attractions | $0-$150 | $0-$2100 |
| Total (Excluding Airfare) | $78-$1880 | $1092-$26,320 |
| A Reasonable Average (excluding airfare) | $300 | $4,200 |
ESTIMATED EXPENSE: $750 – 4000 for a round trip ticket.
Your flights and accommodations will fight it out for the most expensive aspect of your travel budget. So just how much does it cost to fly to Barbados? Depends on where you're taking off from.
Airlines' comically complicated pricing algorithms are always changing. You can try all the tricks in the book (booking on Tuesday, using a VPN, constantly scanning GTFO) but in general, the cheapest month to fly from New York to Barbados, according to Skyscanner, is September.
Every major city will have different cheap times of the year, largely coinciding with the coldest months and school holidays.
A glance at cheap flight sites led me to the following average round trip ticket prices from some of the largest international departure airports
New York to Seawell: $750
London to Seawell: £900
Sydney to Seawell: $4000
Vancouver to Seawell: $1600 (Canadian dollars)
There is only one international airport on the island, Grantley Adams International in Seawell, Christchurch. You'll find direct routes with only seven major airline companies, so it's slim pickings when browsing for a deal, unless you're willing to spend 60+ hours in various airports.
Your best bet is to head through the USA and book well ahead of time to take advantage of some early bird specials, and if you can take the kids out of school, heading down in September can save hundreds of dollars.
ESTIMATED EXPENSE: $100-200 Per Day
Accommodation will be the second largest, or even biggest travel expense beyond booking your flights. High end villas and all-inclusive resorts dominate the island and greatly increase the average nightly costs, but there are still a few hidden gems that can greatly reduce your accommodation budget.
Your best bet for saving money will be scouring through Airbnb or waiting to cash in some credit card points on the right hotel chain. While you will find a few hostels on the island, the not-so-glittering reviews should make you think twice about saving a few bucks.
Wherever you choose to stay in Barbados, make sure you set a good portion of your budget aside for this.
Hostels in Barbados
Hostels are any broke backpackers best friend, but you won't find much refuge in sunny Barbados. The good news is, there are a few budget accommodations on the island, and their per night prices are similarly priced to the smatterings of hostels you'd find in Europe or Australia.
The bad news is, some of the reviews are downright harrowing. Budget backpackers can put up with a lot, especially after a day's worth of rum, but there's always a limit.
There are two "hostels" that seemed reasonable, one on each side of the island, and the prices really weren't bad. Neither one of these hostels had shared rooms, which makes the $28.50 a night average price a bit more tempting.
Rio Guesthouse – Located close to the airport on the more affordable South Side of Barbados, all rooms in Rio come with a fan or air conditioning, a kitchen, and all the essentials to enjoy a few days in paradise. The stunning reviews make this guesthouse by far the safest choice for budget accommodation.
Angler Apartments – An affordable Oasis in Barbados' tourist friendly but more expensive west coast, this 'hostel' is actually a group of 8 independent apartments with plenty of privacy. 
AirBnb's in Barbados
When looking for vacation rentals in Barbados, you can find a few huts and private rooms as low as $17 a night. The average nightly price for an entire place in Barbados, however, is $397.
This number is skewed heavily by the fact that such a small island somehow has more than 400 stays that cost more than $1450 per night.
Realistically you can find about 30 places to stay under $150 a night that still keep high reviews and high levels of service. Staying in an apartment is all about an intimate experience. These places come with much less staff, and maybe no open bar, but with an entire kitchen and more space to yourself.
Airbnb, for better or worse, has revolutionized finding vacation homes. Head to their site and select your desired filters to settle on your dream vacation home. Here are our three favorites, one budget, one moderate, and one high end.
Prospect St. James Studio – for less than $40 a night you and a partner can plant yourselves in a classic Bajan Neighborhood, walking distance to the beach and several shops. You'll come home to a lovely garden and a quaint outdoor sitting area and save room in the budget for scuba diving.
Lovely Coastal Caribbean Home – you can find space for the whole family without breaking the bank, as long as you're willing to rent a car. Tons of space to stretch out after a day at the beach smack dab in the more affluent west coast.
Sea Cliff Cottage – Go ahead and treat yourself at this one of a kind accommodation. You can walk to an often empty Foul Bay Beach, enjoy the sunset on the cliff, and leave plenty of time for soaking in the private pool in your itinerary.
Boutique Hotels in Barbados
Boutique hotels are Barbados' bread and butter. You'll find many high end resorts that are some of the most expensive forms of accommodation on the island, but you'll also find a few hotels with incredible value that may outrank many Airbnb's for shorter stays.
Many budget hotels start as low as $60 per night while fancier Beachfront villas will easily set you back $400+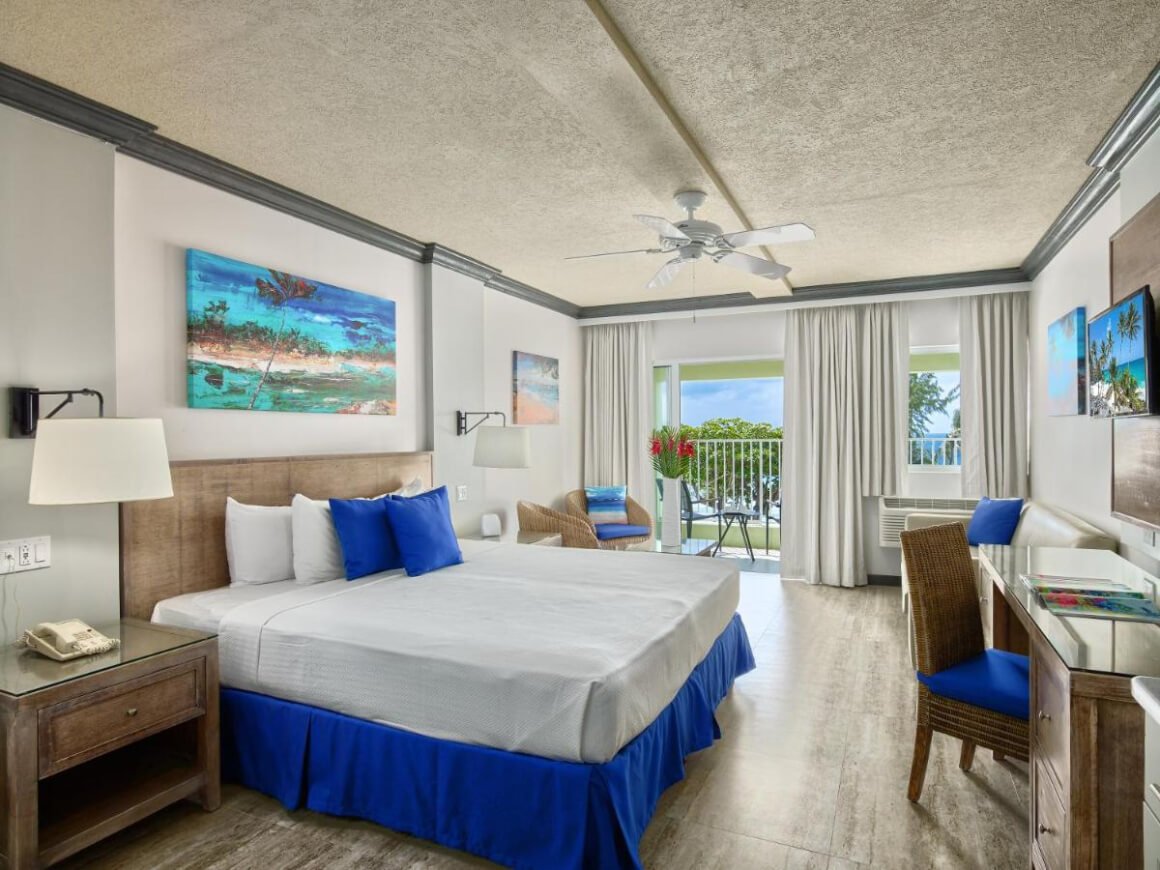 You often get what you pay for when it comes to hotels. While there are always a few diamonds in the rough, staying in hotels is all about fresh sheets, beautiful locations, and extra amenities.
I recommend stashing out a large portion of your budget to make sure your hotel is at least walking distance to the beach, if not beachfront, because that's the whole reason to come to the island anyways.
Coconut Court Beach Hotel – You can practically walk here from the airport, but you'll feel a world away at this beachfront paradise hotel option with kitted out suites, three restaurants, and live music.
PomMarine Hotel – This hotel is staffed completely by the islands hospitality and culinary students, give the hotel a unique charm. The free breakfast sure helps sweeten the deal.
All Seasons Resort – Barbados's West Coast is the tourist capital of the island, and that is reflected in the steeper prices shown in the area's accommodations. This All Seasons Resort is one of the more affordable options with a poolside bar and free shuttle service.
Is This the Best Travel Pack EVER???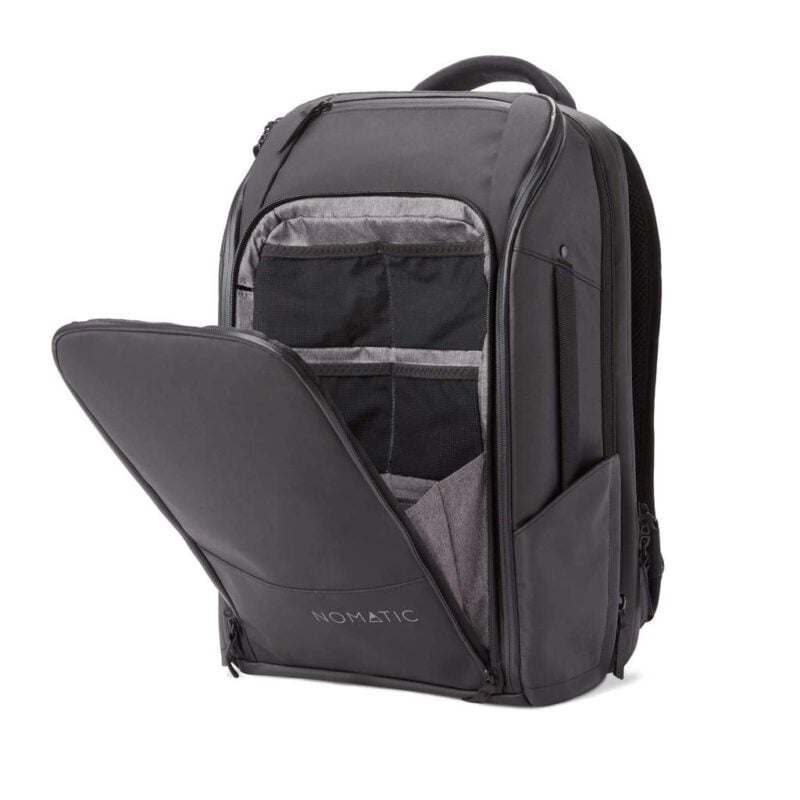 ESTIMATED EXPENSE: $8-80 per day
The whole island is only 430 square kilometers, so it's not all that difficult to get around. That also means locals don't bother with any elaborate transport systems, so you'll likely choose between a car hire, private tours, and good old fashioned reggae buses.
The price difference between these three is staggering, and the bus system is miles ahead of Los Angeles's, so there is a lot of room in your transport budget to save some dollars if you don't mind walking to the bus stop.
Train Travel in Barbados
Dorothy, you're not in Kansas anymore. There is no train system whatsoever in Barbados currently, and you'll have to look elsewhere for transport.
Barbados simply isn't big enough to justify a rail system, and although British immigrants did build a railroad system in the late 1800's, they forgot to accomodate for high tide, and the tracks were shut down in 1937. Pesky moon!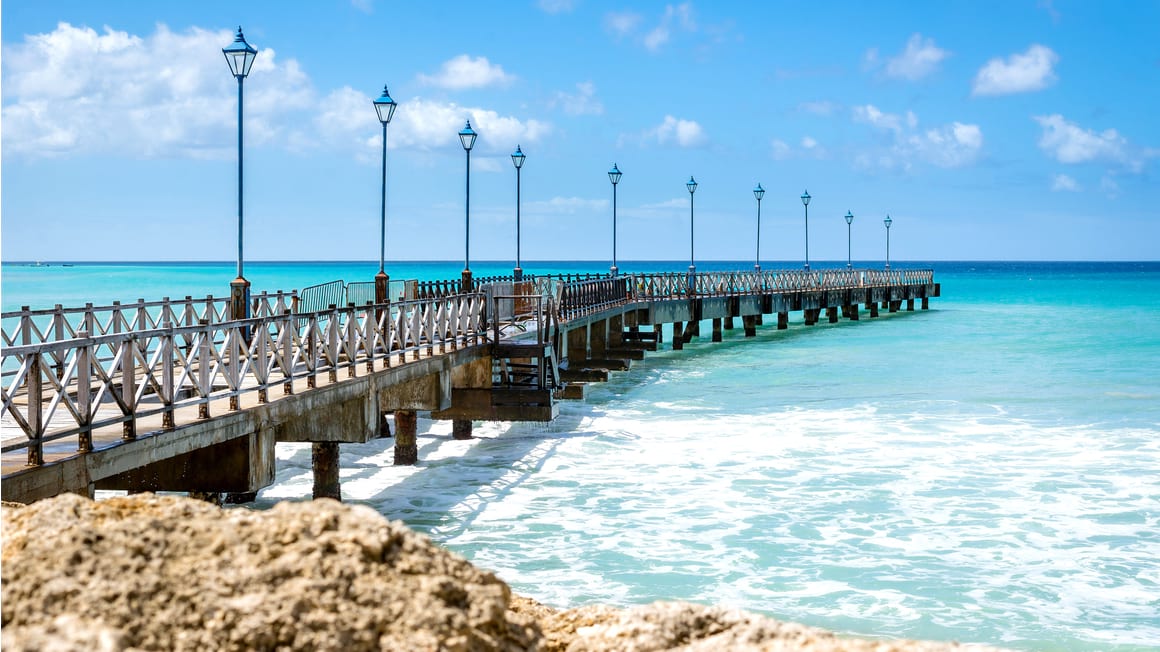 You may still notice some remnants of the tracks dotting the coastline on your flight in, and if you time your trip just right, you can take a personal tour of the tracks along side the Colin Hudson Great Train Hike.
Every third Sunday in February hikers, runners, and walkers set off at 6 am from Independence square in Bridgtown and follow the length of the defunct tracks.
Bus Travel in Barbados
I would say that Bus Travel is Barbados' greatest hidden gem. Particularly between Bridgetown and the West Coast of Barbados, you're likely to find a government operated or private minivan that will give you a lift, fast.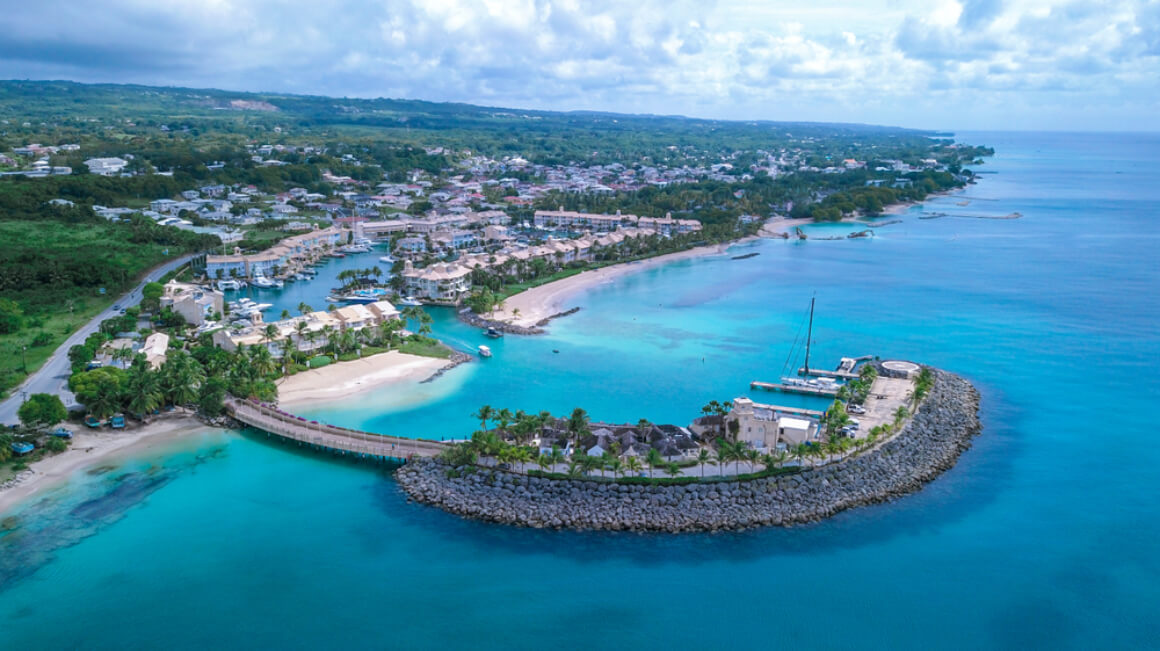 The bajan public transport system consists of bright blue buses with yellow stripes, privately owned 'reggae buses' known for loud music and quick stops, and smaller white vans (I know what it sounds like, but any white van with a ZR license plate is sketch-free.)
These buses are actually some of the most convenient ways to see the island, especially the Rocklyn Bus. This open sided transport serves as a scenic tour of the South and West coast that is way more affordable than any private tour.
The standard fare for public buses is BD$2, and they don't accept foreign dollars, so get some change in your pocket and explore just like the locals.
Renting A Car in Barbados
Is it worth renting a car in Barbados? That will largely depend on where your accommodation is. Without renting a car, you're largely at the mercy of public transport or private taxis, so if your house is out of the beaten path you'll be walking a long way in the hot sun before getting picked up.
By off the beaten path, we're basically talking far outside of Bridgetown or Speightstown, also known as anywhere on the North or East Coasts.
Gas in Barbados is not cheap, so you should really consider public transport before renting a car. Many hotels will offer transfer service to and from the airport as well as shuttles to popular tourist destinations, so if you're going to splurge on accommodation you can use that as a justification.
Here's what the cheap end of the rental car market looks like:
Daily Rates: $44
Insurance: $16
Gas: $2.2 per liter
These numbers certainly aren't going down anytime soon. Want to save some cash and still explore Barbados by rental car? Use rentalcars.com to find the best deal possible. There are some great prices on the site and they aren't difficult to find.
Want to save some real cash? Take the bus.
ESTIMATED EXPENSE: $30-100 / day
An unspoken aspect of island life is how long it takes anything not grown on an island to hit the shelves. You might not notice it at an all-inclusive, which will typically feature the exact same food you're used to, but imported food in Barbados ain't cheap.
Your food budget should largely depend on your accommodation, mainly whether or not you have a kitchen. It should be easy to talk yourself into spending a few extra dollars on a nicer Airbnb by telling yourself you'll spend more time in the kitchen, but don't forget – this is a vacation!
Treat yourself to a few nights out, especially a famous friday fish fry, and you won't regret the splurge.
Because of the seclusion, Barbados' most famous eats are all about seafood:
Cou Cou and Flying Fish – Flying Fish is Barbados' national dish. The cou cou is a combination of cornmeal and okra that come together to make a saucy coating for delicious fish dish that you can find for $7
Pudding and Souse – Saturdays are Souse time. Get this traditional weekend pork and sweet potato delicacy at various vans for $5 or just head to the Sous factory to get it straight from the source.
Macaroni Pie – Bajans just call it pie, and it's one of the most popular sides on any traditional $10 lunch special.
Roti – A chicken and potato roti is one of the most popular Bajan street foods, as well as one of the cheapest and most filling snacks on the island at less than $1 per Roti.
Where to Eat Cheaply in Barbados
You shouldn't expect to find amazing deals or the freshest produce at the supermarket. Still, eating out frequently will always add up significantly to your trip costs. Walking a fine line between the two is the best way to eat your way through Barbados without spending your entire budget.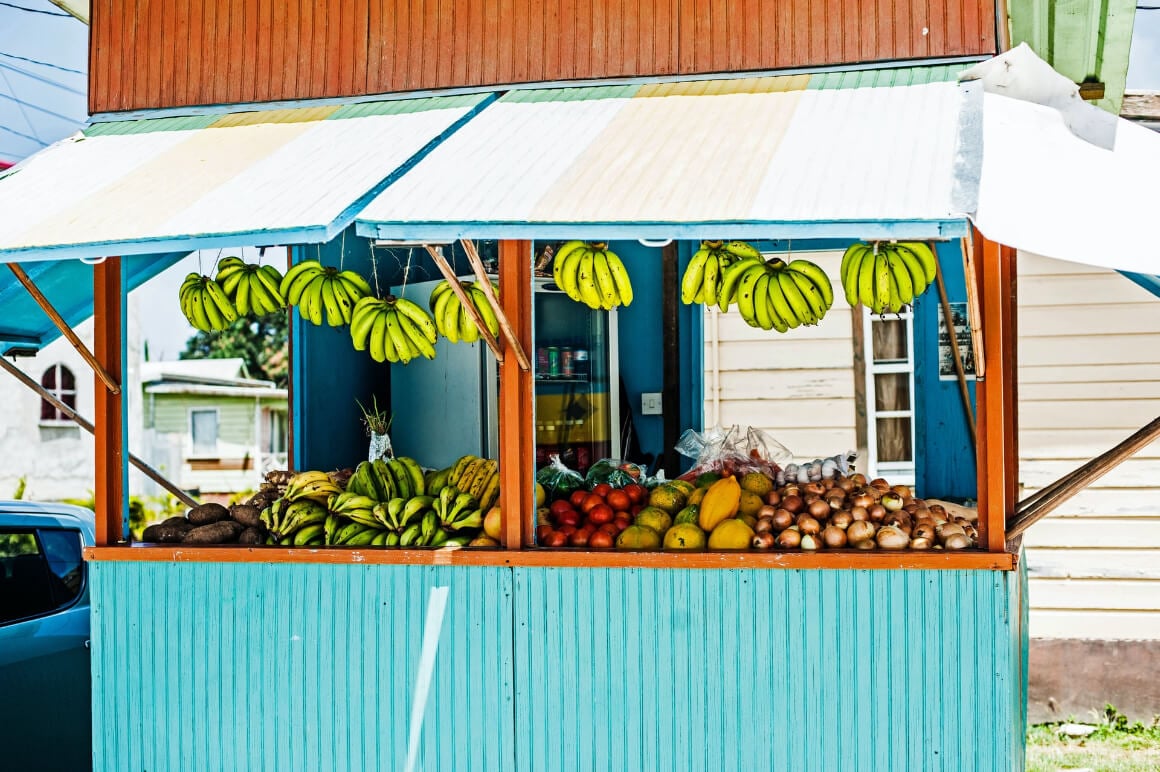 You can find cheap and plentiful fried fish, fresh rice, and salads at any town on the island which will give you a more affordable and more authentic experience compared to restaurants serving up fancier western plates.
Oistin's Fish Fry – A stop at Oistins should be on every Barbados Itinerary. You'll get a plate filled with fresh fish, rice, and some macaroni pie, all for $10. Every Friday night the surrounding area is filled with reggae music, cheap rum, and a good time.
Barbados food vans – Food on wheels is a Caribbean specialty. Some of the best ribs on the entire island are served in the back of a traditional minivan. You're best off looking for these vans around lunch time near Bridgetown. If you see a line forming outside one, that's the place to be. Classic Bajan dishes like Oxtail Stew can be yours for $12.
Chefete's – With a few local specialties like Roti combined with Buy one get one pizza, Barbados largest fast food chain is a great refuge for quick meals after a day enjoying rum on the beach. Wraps start at 8$ and combo platters will feed the whole family for $37.5.
ESTIMATED EXPENSE: $10-50/day
Bajans will be the first to tell you that the oldest rums on earth were concocted on Mount Gay. There is no such thing as a carribean destination without a happy hour, and Barbados is no different.
Rum is a religion here, and no trip is complete without sipping your way through the island. Access to alcohol is relatively simple and highly encouraged. Quite frankly, it would be a miracle to go through a day in Barbados without walking past a bar or liquor store. Nightime comes alive on various beach bars and in downtown Bridgetown.
Banks Beer – the national beer is also the cheapest at $4 a bottle.
Mount Gay Rum – This is the pride and joy of the Barbados tourism industry. It may be the oldest rum on earth, but it's still quite affordable. Bottles of Mount Gay are around $20.
You can expect to pay similar prices to bars in the states or London. The closer the bar is to the beach, the more expensive the cocktails will be, but you can expect to pay about 10$ for a premium cocktail or beer at a pricier club.
If you're looking to save some cash, you can pair a quiet spot on the beach with some local rums for as low as $10 a bottle.
Save money by drinking at home, but time your night out just right and you should find plenty of 2 for 1 happy hour specials.
ESTIMATED EXPENSE: $0-150/day
Nothing beats a day on the beach, both in price and relaxation, but if your vacation is more than a few days you'll probably want some space in the budget for stimulation.
The main attraction being the beach, one of the best things to do in Barbados is snorkeling/diving. If you have your own gear, and you're willing to get by without boat hire, you can slot a big fat zero into this section of the budget.
However, there's no better way to snorkel than as part of a Catamaran cruise or boat tour, and those will run anywhere from $80-150 per person, depending on how long you want to get out there. You'll find all sorts of boat tours ready to take you to shipwrecks or deep sea fishing.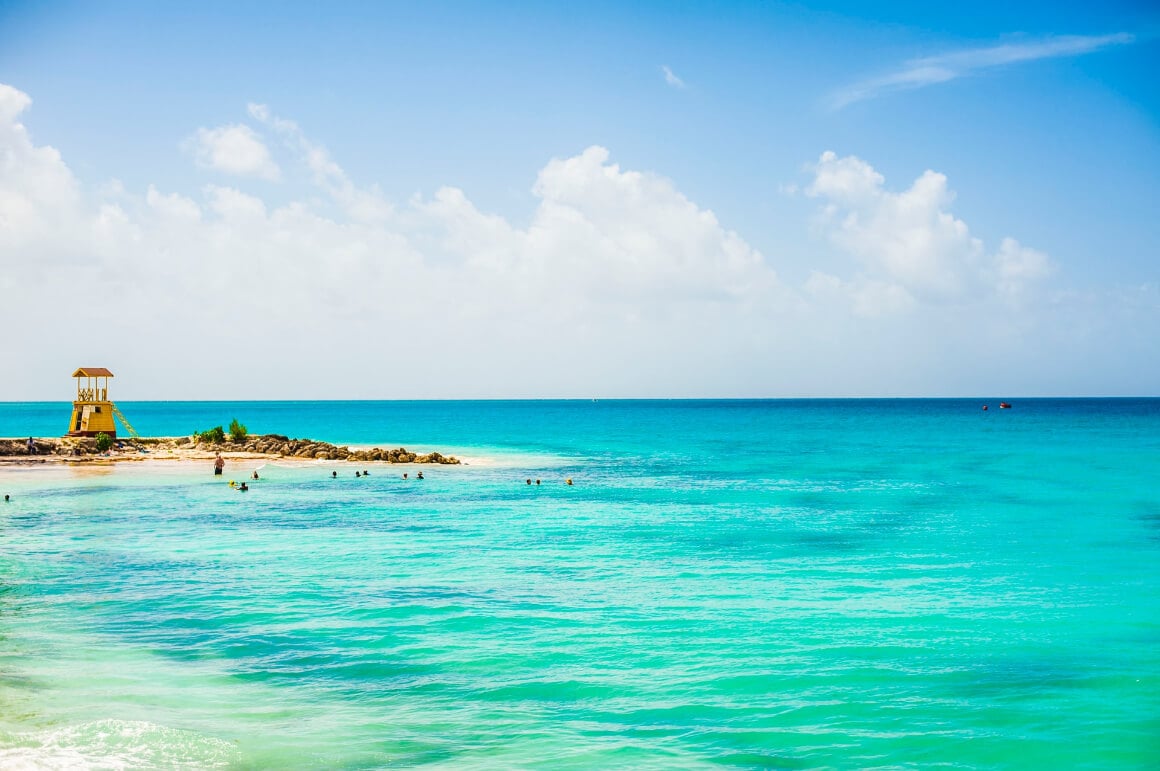 If you want to increase your heart rate a bit, Barbados is one of the best Caribbean Islands for learning how to surf, and you can find board hire/lessons as cheap as 25$ per day.
Back on shore you'll find tours and adventure parks aplenty. Barbados' lush interior opens itself to offroading tours, botanical gardens, St Nicholas Abbey, and great shopping in historic streets.
My favorite free activity in Barbados is checking out some sweet Reggae music. You can find a bar featuring local legends live any day of the week.
There is no way around spending a few dollars for a grand day out in Barbados. Luckily, a relaxed day on the beach in Barbados is free, so you can decide how you're feeling each morning.
The Future of the SIM Card is HERE!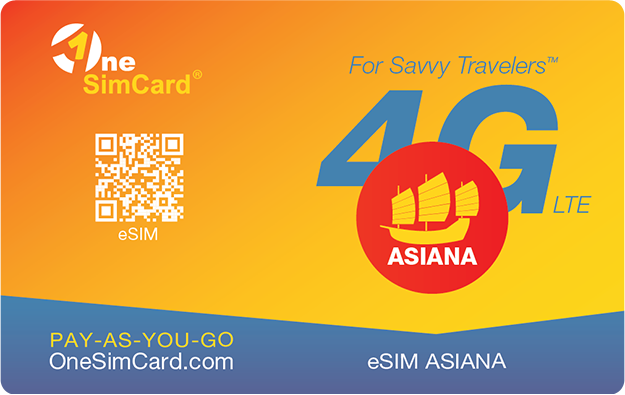 A new country, a new contract, a new piece of plastic – booooring. Instead, buy an eSIM!
An eSIM works just like an app: you buy it, you download it, and BOOM! You're connected. It's just that easy.
Is your phone eSIM ready? Read about how e-Sims work or click below to see one of the top eSIM providers on the market and ditch the plastic.
Buy an eSIM!
Everything above adds up to a great vacation, but traveling is all about the unexpected. There will always be extra costs popping up, hopefully in the form of unexpected souvenir scores, thrift shopping, and cheesecakes.
Just as realistically, you should save some space in the budget for things like luggage storage, toll roads, and replacing a few lost items along the way.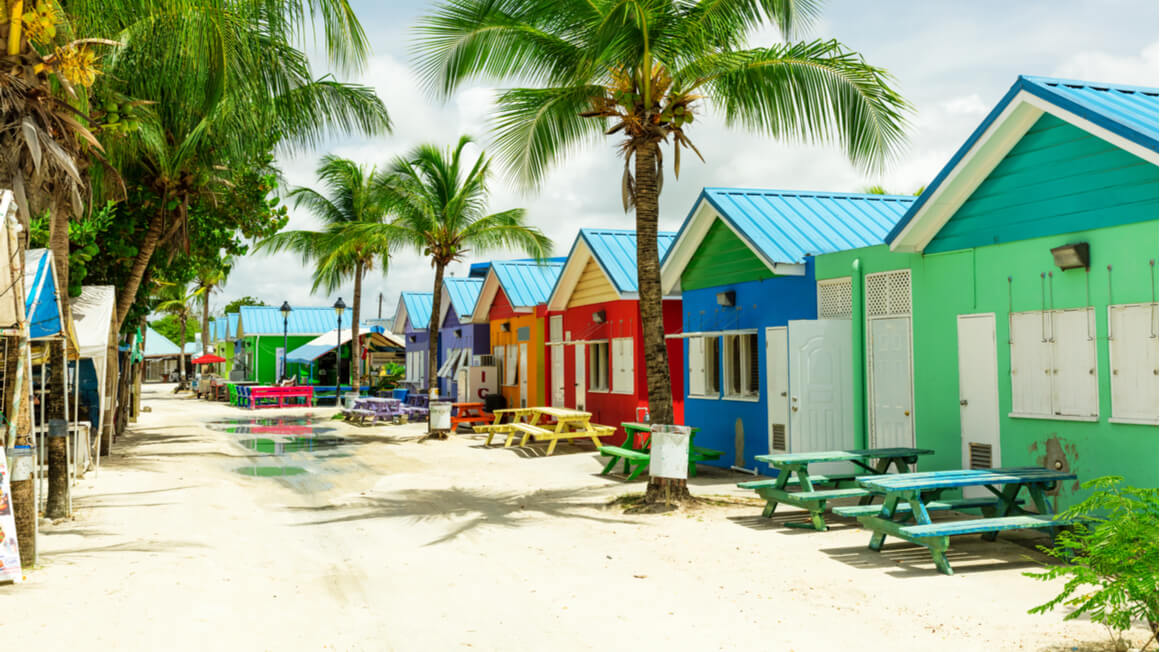 Something around 10% of your overall budget should work similarly to a rainy day fund, a money pot full of cash you hope not to break into but you won't sweat over spending.
If shit ever hits the fan, it's a whole lot easier to stomach the gut punch if you have a budget barrier behind emergency glass.
Tipping in Barbados
The short answer is, yes, you should tip in Barbados.
West Indies Island nations have tourism down to a science. They trust the tourism sector as one of the country's three main economic drivers, which means everyone you meet, down to your driver, expects at least 10%.
Get Travel Insurance for Barbados
There is no point in skimping out on peace of mind when trying to relax for a nice sunset on the beach. Good Travel Insurance is the last necessary step on your pre-packing list to ensure you get home in one piece, and without any major holes in your wallet, either.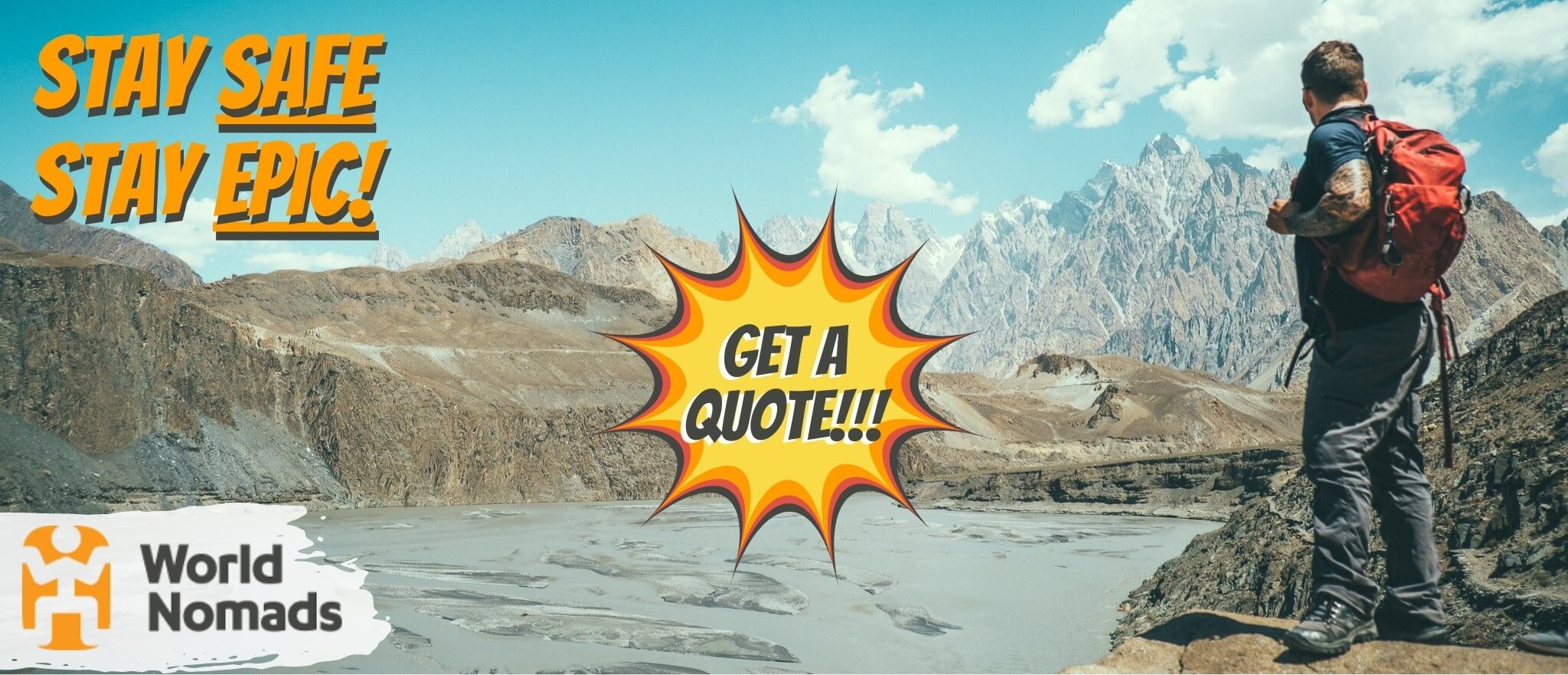 World Nomads' mission is to support and encourage travellers to explore their boundaries. They offer simple & flexible travel insurance, and safety advice to help you travel confidently.
They've been doing it since 2002 – protecting, connecting, and inspiring independent travellers just like you.
Get a quote below or read our in-depth review!
World Nomads provides travel insurance for travelers in over 100 countries. As an affiliate, we receive a fee when you get a quote from World Nomads using this link. We do not represent World Nomads. This is information only and not a recommendation to buy travel insurance.
Some Final Tips for Saving Money in Barbados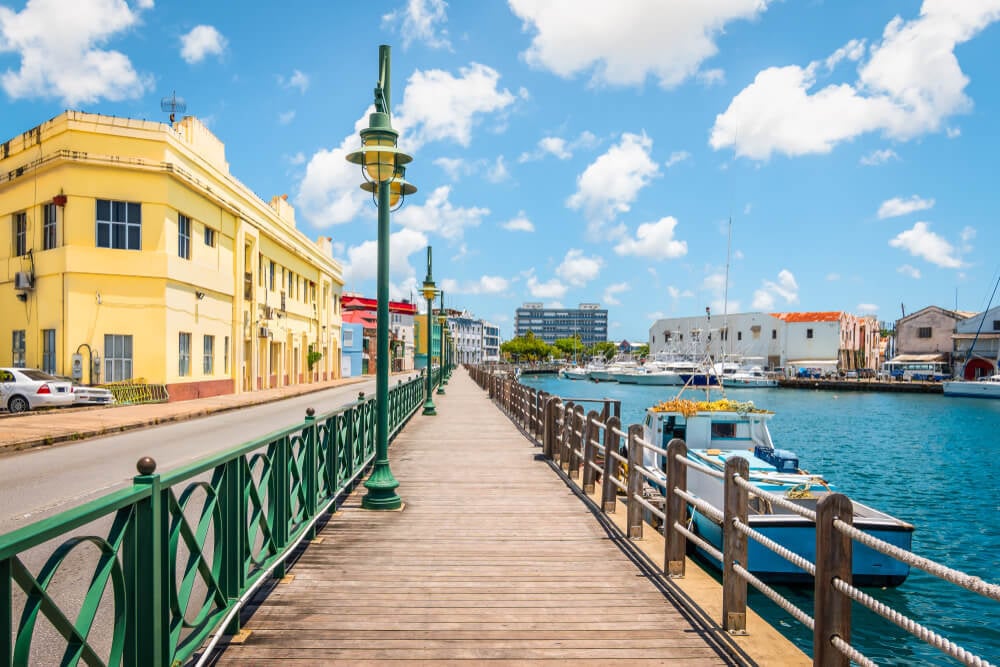 Barbados is not a Broke Backpacker's paradise. The island is built around catering to the rich and famous, but there is a very real side to this paradise that is absolutely worth a visit, and if you live like the locals do, you can enjoy the rum and fresh catch without blowing up your budget.
Budget plenty of beach days – The island life is all about escaping from your normal hustle and bustle. Why try to squeeze four adventure treks and 16 different walking tours into a two week trip? Just grab a few bottles of Mount Gay and soak in the sun.
Haggle: Don't treat the first price you receive as the final price. Practice those haggling skills.
Don't be naive: There are scammers out there so leave your gullibility at home.
Pack hiking shoes – It may be less than 500 Kilometers in total area, but there are plenty of great hikes around Barbados, all without an entrance free.
Ask the locals where they eat – Most Bajan's are always happy to help, especially if it means sending some business to their favorite souse spot.
Have a water bottle: Don't waste money on plastic, bottled waters; carry your own and refill it in the fountains and the tap. If you're worried about potable water, get a filtered bottle, like the GRAYL, which filters out 99% of viruses and bacteria.
Earn money while you travel: Barbados is one of the best countries to be a digital nomad, so if you can work remotely, this will definitely help you afford to live and work in this island paradise.
Don't count every penny – This is not the place to scrape by. A trip to an island like this one is a once in a lifetime opportunity, so go with a full-on holiday mindset about spending money and just have some fun!

Our GREATEST Travel Secrets…
Pop your email here & get the original Broke Backpacker Bible for FREE.
So is Barbados Expensive, In Fact?
Honestly, yes. But that doesn't mean there aren't budget friendly itineraries to be had! Any trip to Barbados will likely have you reaching into the rainy day funds, but it hardly ever rains on shore, so it's more than worth it to get some sun.
The most crucial way to save in Barbados is to look out for minivans. They provide some incredibley affordable transportation options, and (seperately, thankfully) cheap eats that just so happen to be some of the most authentically delicious spots on the island.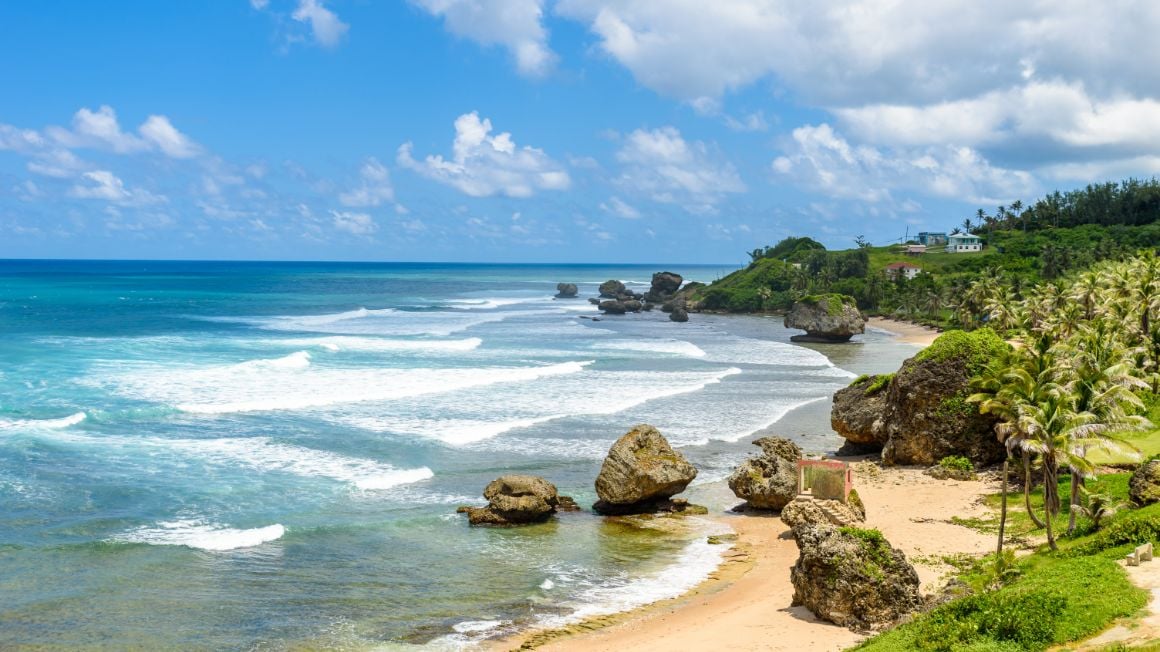 There's just nothing quite like cramming into a reggae bus bumping music and cutting corners, or being served up fried fish by Mrs. C's fish on the go. Looking for buses and picking the right accommodation will help can enjoy the island just like the locals do, and save beaucoup bucks along the way.
What we think an average daily budget for Barbados should be:
You can have relaxed fun and have a bonafide vacation for $300 a day. Whether you throw your entire budget at the all inclusive or eat and drink your way across the island is up to you!
---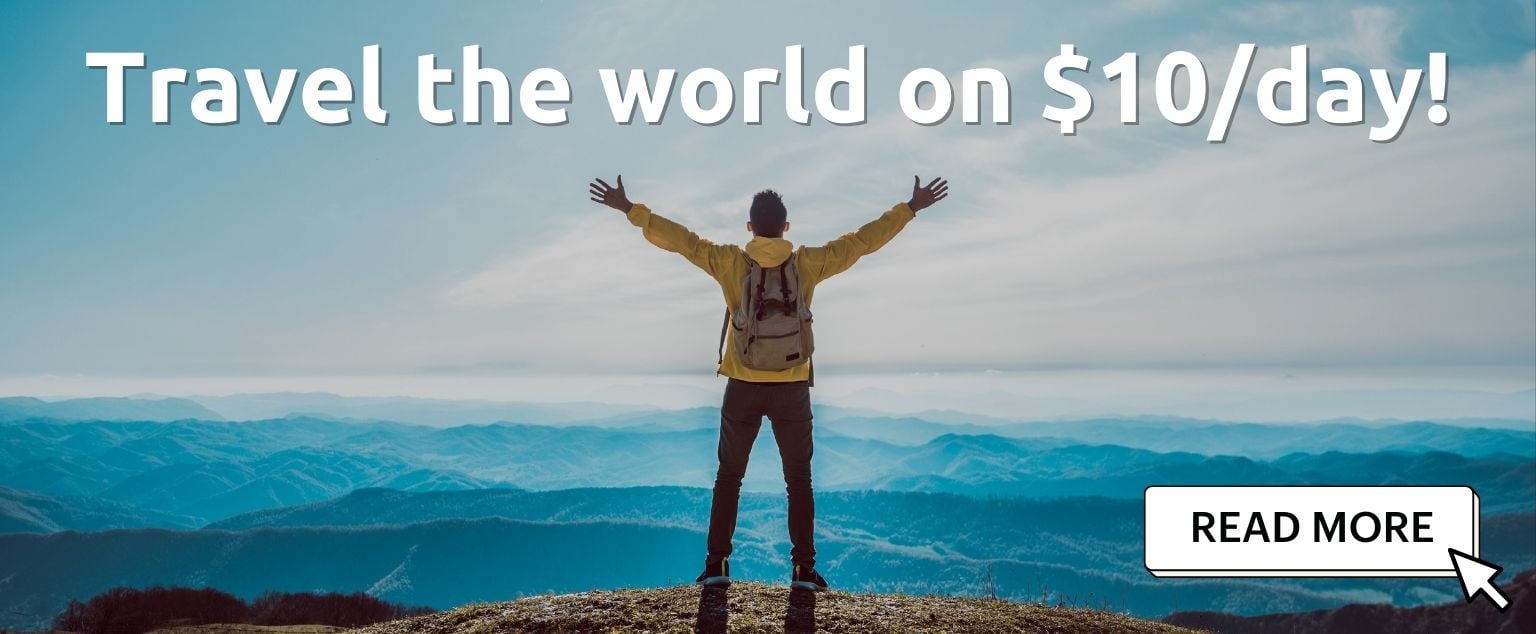 And for transparency's sake, please know that some of the links in our content are affiliate links. That means that if you book your accommodation, buy your gear, or sort your insurance through our link, we earn a small commission (at no extra cost to you). That said, we only link to the gear we trust and never recommend services we don't believe are up to scratch. Again, thank you!