Cali has the hippie dippie reputation. We're well aware of our peace and love persona: it's part of what makes Cali, Cali. 
The reality is, it's the perfect meditation retreat location. Seriously, with holistic healing being such a huge priority amongst many of the locals, travelers are constantly planning trips to California and visiting some of the best retreats in the US. From smoothies that cost an arm and a leg to a famous shop dedicated to healthy foods (you just have to love those Erewhon prices), a meditation retreat in California goes HAND-IN-HAND with the lifestyle.
So, if you're overwhelmed with notifications and dream of disappearing off-grid for a couple of days, you've come to the right place. If you're genuinely intrigued by the allure of connecting with your body and mind through meditation, attending a retreat may be just what you need.
From deep inner healing, pushing your body out of its comfort zone, and being part of an overwhelmingly accepting community, there is so much self-discovery awaiting you. Let's get into it. Here are the best meditation retreats in California.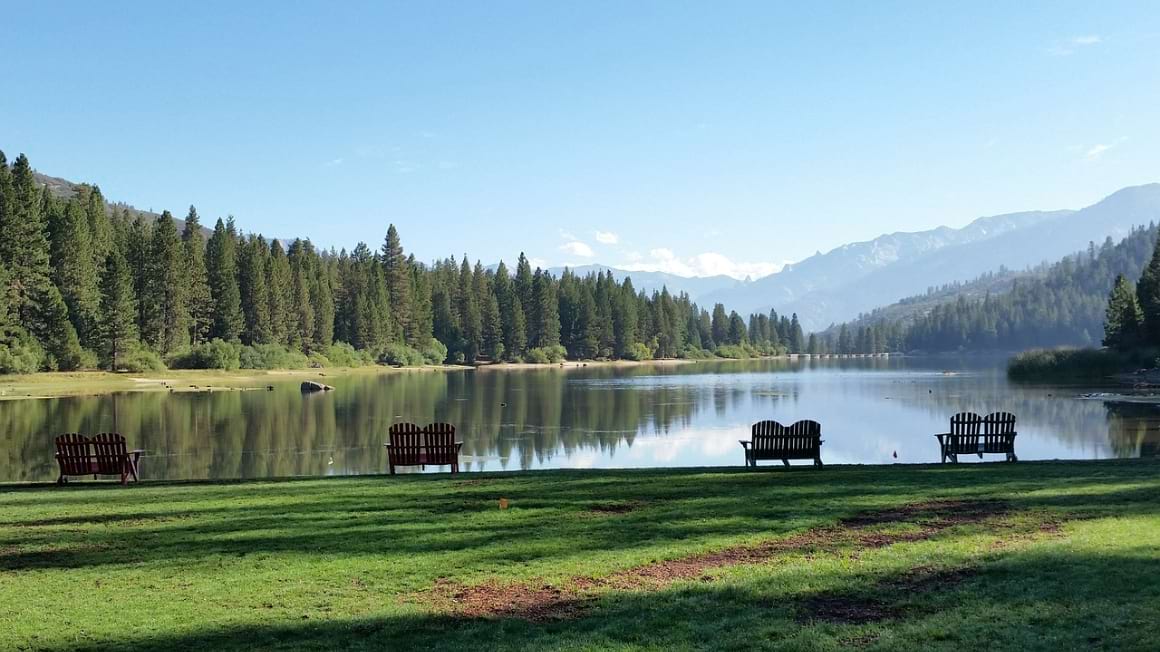 Why Should You Consider a Meditation Retreat in California?
A retreat is the ultimate off-switch from the world. There is really nothing like it.
Society has (unfortunately) ingrained within us this idea that we have to work, work, work. A retreat offers a fresh perspective on what the purpose of your life is. Furthermore, a meditation retreat ignites curiosity, encourages reflection, and redefines what success looks like.
Retreats also offer a sense of deep inner healing. Through meditation, you're invited into a world where letting go of limiting beliefs and releasing patterns of negative thought cycles is a daily occurrence.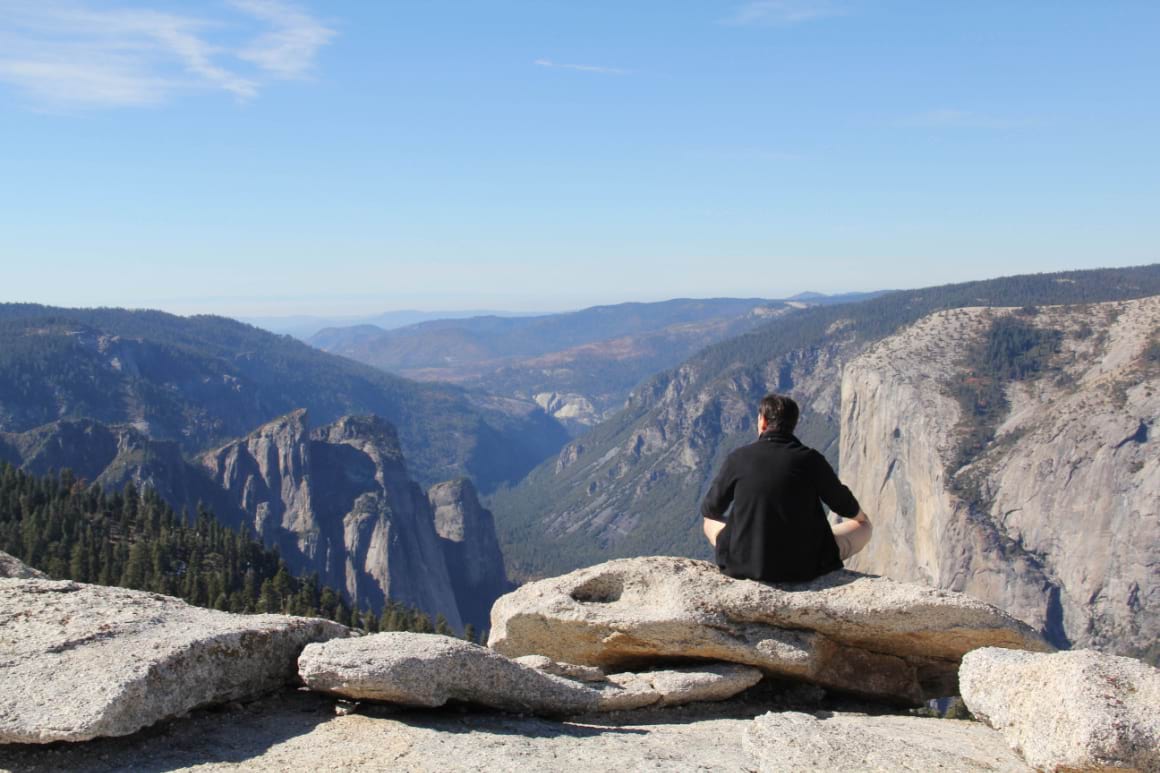 It's nothing new that heading to California for a retreat can be something life-changing. The location itself already has a reputation for green juices and health stores. Being surrounded by people who prioritize being their best inside and out is inspiring.
Retreats in California are very popular. They push you to form healthy habits, calm patterns of overthinking, and help you to come into alignment with your mind, body, and soul.
What Can You Expect From a Meditation Retreat in California?
While all retreats have a different schedule, you can expect that most meditation retreats overlap in the services that they offer. Many of Cali's yoga retreats go hand-in-hand with meditation.
The retreats usually hold meditation sessions, healing ceremonies, rituals, yoga, and healing practices. There will also be opportunities to explore the surrounding nature and exercise.
In the name of health, you can expect that the food served will be packed full of nutrition. The retreats often cater to any dietary requirement including vegan, paleo, sugar-free and more.

Unlock Our GREATEST Travel Secrets!
Sign up for our newsletter and get the best travel tips delivered right to your inbox.
How to Choose the Right Meditation Retreat in California for You?
Without a doubt, your first point of consideration when choosing one of the best meditation retreats in California is to determine the type of experience you would like to have. Across the entire USA, meditation retreats come in all shapes and sizes. Some may be just a little too far out of your comfort zone, especially if it's your first retreat.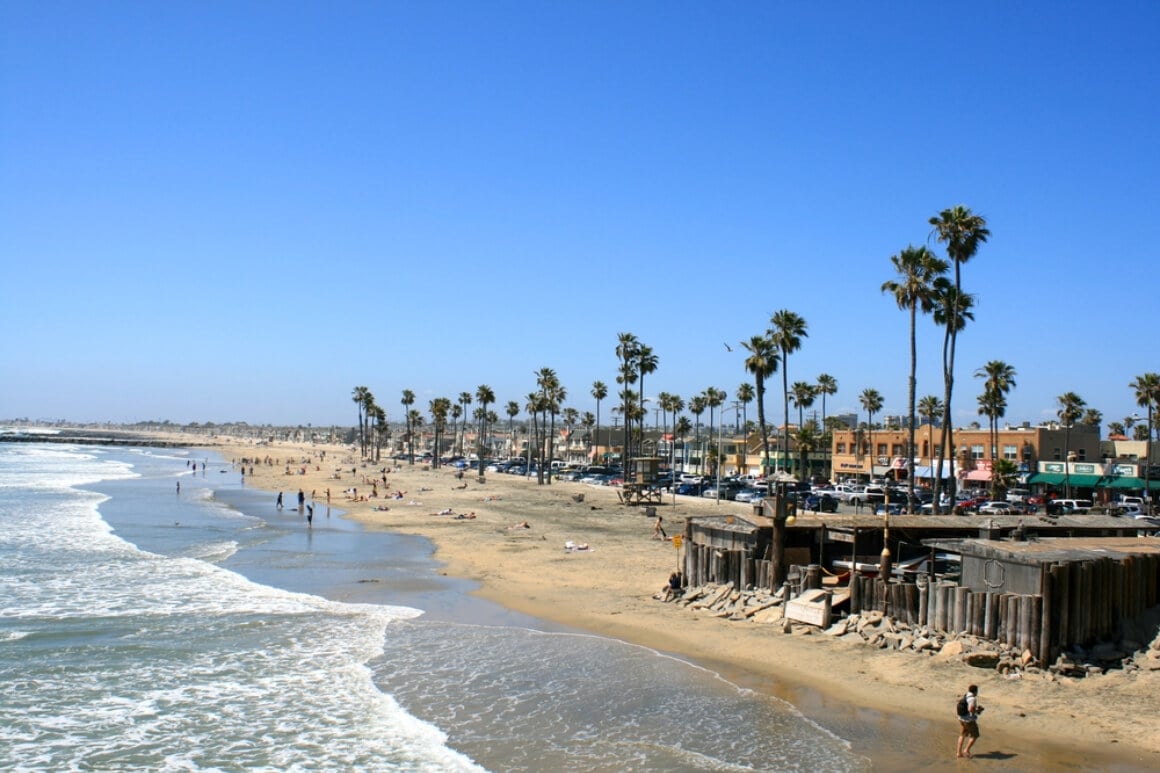 Whether you're looking for a general rejuvenation of the body, a digital detox, or full sensory deprivation, each retreat has its own specific plan of allowing you to reach that goal. For the most part, meditation retreats in California welcome any skill level.
However, if you are new to the world of well-being practices, you may want to opt for a shorter retreat that offers simple mindfulness practices such as yoga and short guided meditations. Other people yearn to push their minds further, exploring sensory deprivation and solo meditation sessions.
Once you have determined your specific goal, the following factors come into play…
Location
You'll quickly discover that while California is known for its social media craze and constant online connection, most of these retreats are located in rural areas (like, totally off-grid type of vibes). The retreats are usually nestled into mountains or even in some of the USA's most spectacular National parks such as Joshua Tree – where cell phone disconnection comes easy… with lack of signal.
A great thing about attending a retreat in the US is the easy access to other states after the retreat ends. This opens up endless opportunities if you are backpacking across the US or have other destinations you would like to visit while here. Arizona and Oregon are just next door and have magnificent hiking trails.
Practices
No two retreats ever look the same. There is usually an extensive list of practices that are subject to change each day – some of which you may have never even heard of.
If you're a retreat newbie, you may want to opt for a meditation retreat that covers the basics such as foundational meditation, breathwork, and sound healing. For people with some understanding of spiritual practices, you may find enjoyment in exploring longer meditation sessions and healing rituals. If this isn't your first rodeo, sensory deprivation, ice baths, and solo meditation sessions may be more up your street.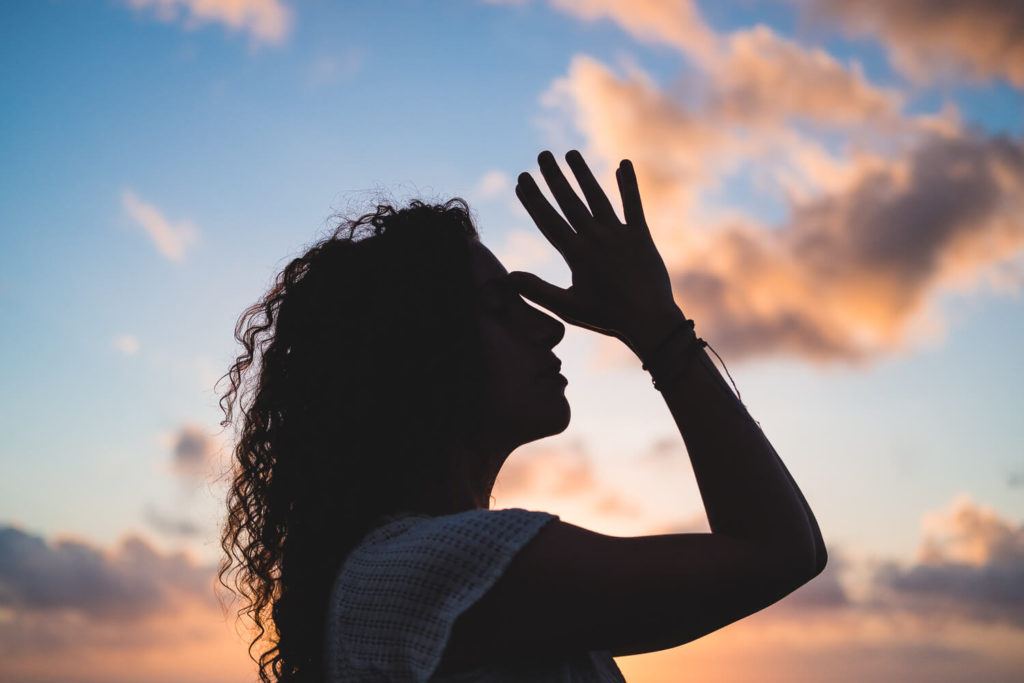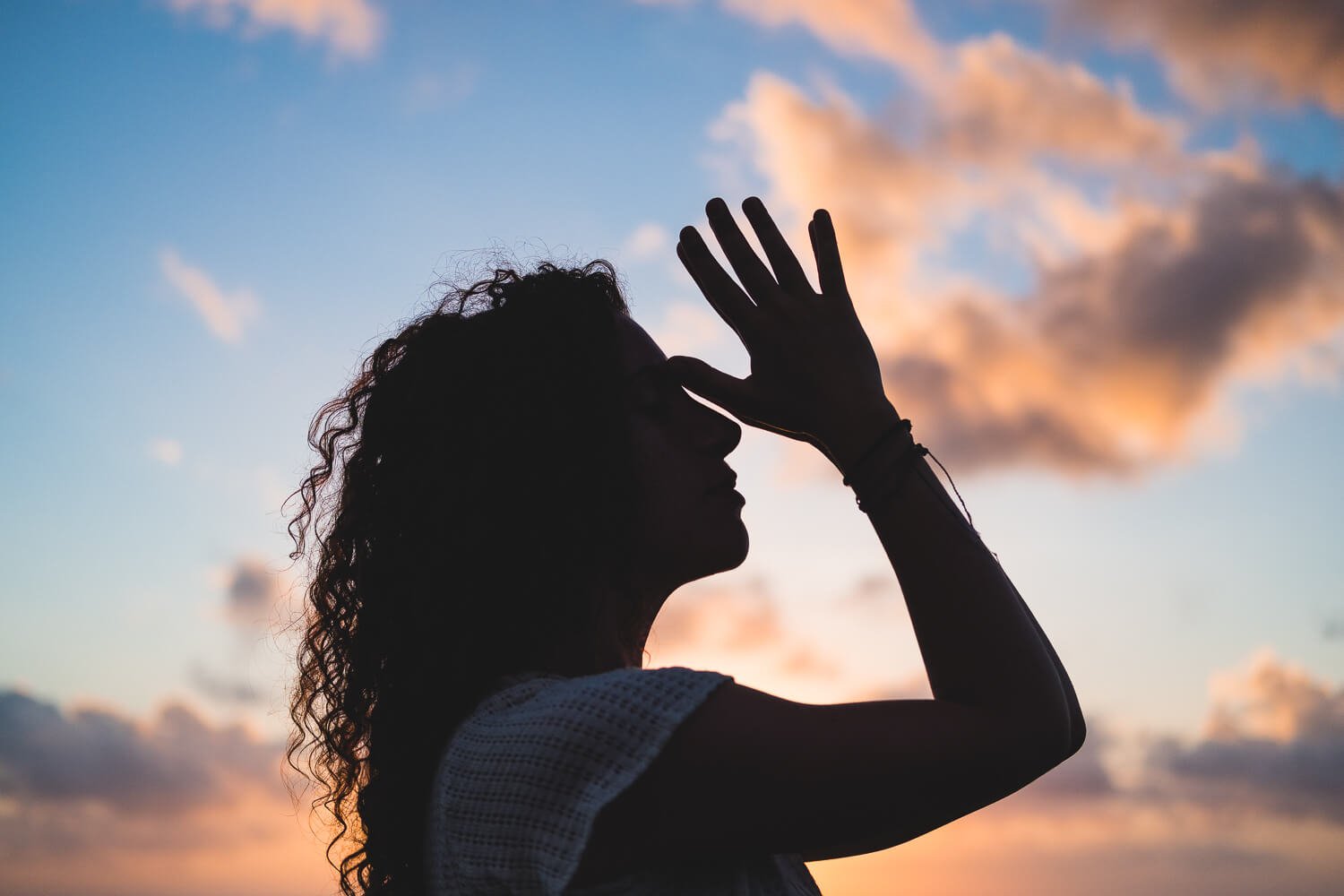 Most retreats scatter a mix of practices throughout the day. While you do want to determine which practices you are comfortable with, to really experience a retreat you should show up with an open mind. Most of these spiritual practices have been used for thousands of years and, if given the chance, can have incredibly transformative mental and physical benefits.
Price
California isn't exactly famous for being a budget backpacker destination. The average price of retreats in California is considerably higher than in other locations across the world.
The main factors that that push up the price are the accommodation style (some retreats have camping options whereas others have luxury rooms), the practices offered, and the length of the retreat. Knowing your budget range before choosing a retreat will help.
Perks
Retreats almost always have perks that you can take advantage of while on your trip. The perks of retreats are extra services that are not included in your retreat package price.
With meditation retreats, some will take you on amazing hikes across the US to see hidden gems. There may even be opportunities for plant-based medicine healing.
Duration
The longer you spend at a retreat the more time you will have to reap the benefits. However, even 2-3 days of inner commitment can be life-changing.
Most retreats are fixed in length. However, certain retreats may offer a more flexible schedule. This will either be listed or you can contact the host directly to ask.
However, your best bet is to determine a time frame you can commit to and find a retreat that fits in with your schedule. Oftentimes, the last couple of days of a retreat are utilized for moments of reflection and spending time with your new travel buddies.
The Top 10 Meditation Retreats in California
Now you understand what to expect on a retreat and how to choose the one best for you, here is the list of the best meditation retreats in California.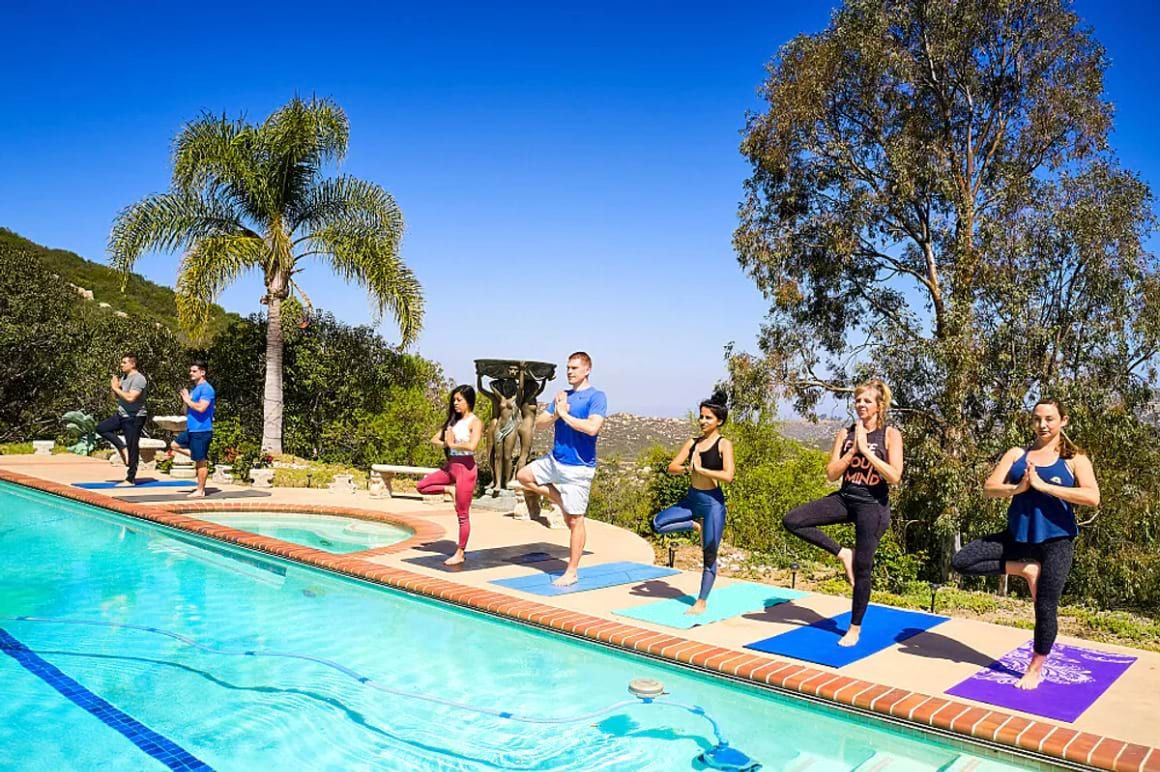 Price: $690
Location: San Diego, California
This highly rated retreat is designed for those who feel stuck, lack purpose, feel constantly unproductive, and are FINALLY ready to make a drastic change. Sounds like me actually…
This retreat is in Temecula, San Diego, one of the USA's best places to visit, for starters. It's about encouraging lifestyle change.
Seriously… from the moment you wake up, you will be led to form a healthy morning routine before attending extensive meditation sessions. The idea is to encourage the release of negative emotions, manifest your desired life, and harness the powerful effects of meditation so that you can carry them with you throughout your day.
Various other practices such as cold therapy, breathwork, and yoga will be taught to further your journey of rediscovery. Plus, the teachers provide incredible knowledge on the practices that you are learning, so you can understand the science and impact that the experience is having on your body.
(Psst… the food here is almost worth just going for by itself. They offer delicious Asian, Indian, Italian, and Mediterranean-inspired dishes.)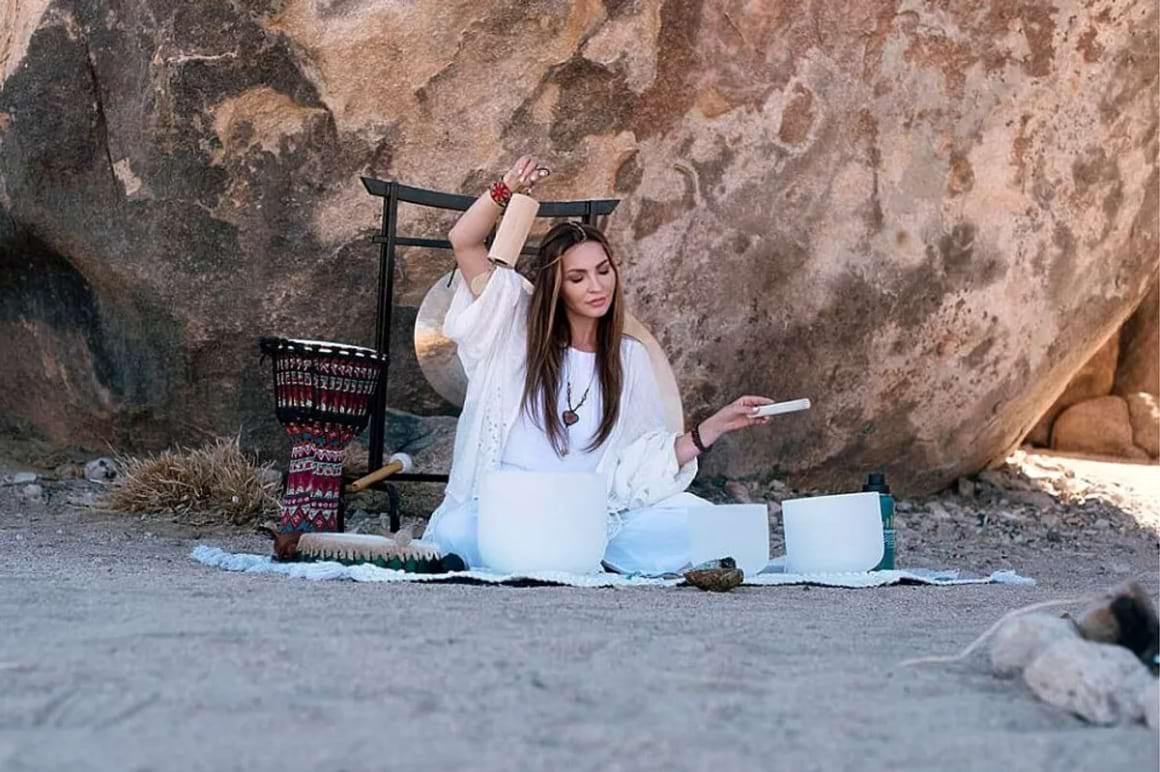 Price: $499
Location: Joshua Tree, California
All skill levels are welcome as you step into the off-the-grid nature staying in Joshua Tree in Southern California, just east of Palm Springs. This 3-day experience will invite you to connect to your higher self through ancient cleansing rituals.
Each day, you'll receive a cleansing sound bath, a hypnosis session, and guided meditations created to release tension, meet your inner child, and learn how to express who you truly are. Bring an open mind to additional healing sessions such as water and cacao ceremonies too. Three vegetarian meals are also served each day with dairy-free and gluten-free options available.
You'll leave this retreat with a deeper understanding of who you are and your purpose. Count me in.
Month to month payments, no lock-in contracts, and no itineraries required: that's the exact kind of insurance digital nomads and long-term traveller types need. Cover yo' pretty little self while you live the DREAM!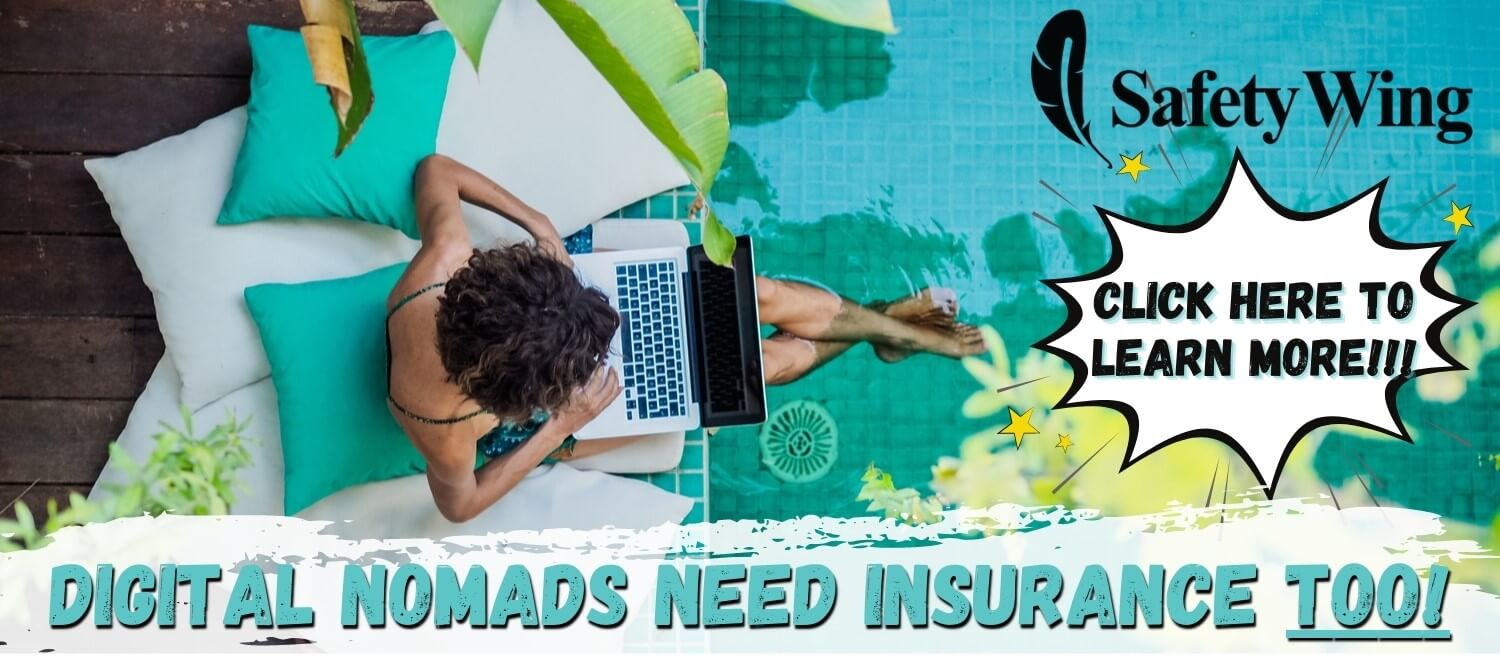 SafetyWing is cheap, easy, and admin-free: just sign up lickety-split so you can get back to work! Click the button below to learn more about SafetyWing's setup or read our insider review for the full tasty scoop.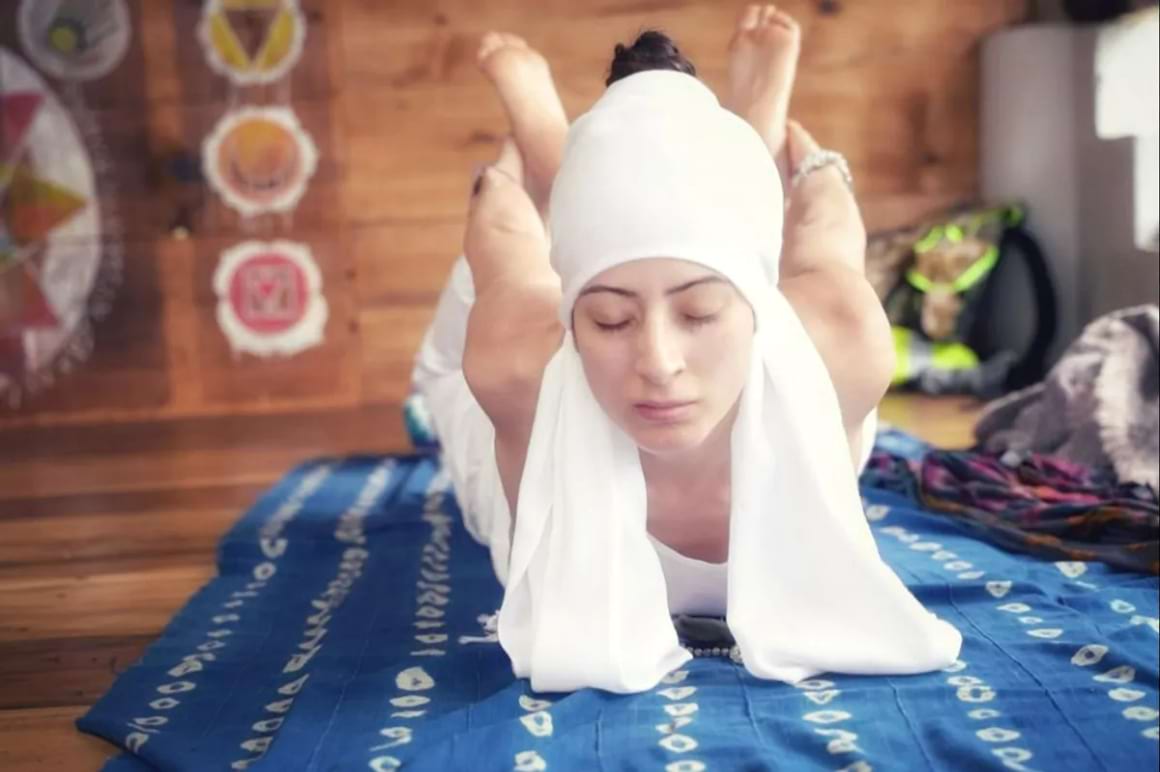 Price: $444
Location: Grass Valley, California
Be nurtured through an intense 2-day transformational retreat that opens up the innate world of spiritual healing. Located 20 minutes from downtown Grass Valley in Nevada County, here, you'll stay within a magical forest sanctuary. Alongside meditation sessions, you'll also get to try beloved practices such as Kundalini yoga, cacao ceremonies, and sound healing.
This retreat is an affordable option for those just dipping their toes into spiritual transformation. Or if you're a traveler that only has a weekend to spare, you can still experience a complete cosmic shift in your well-being.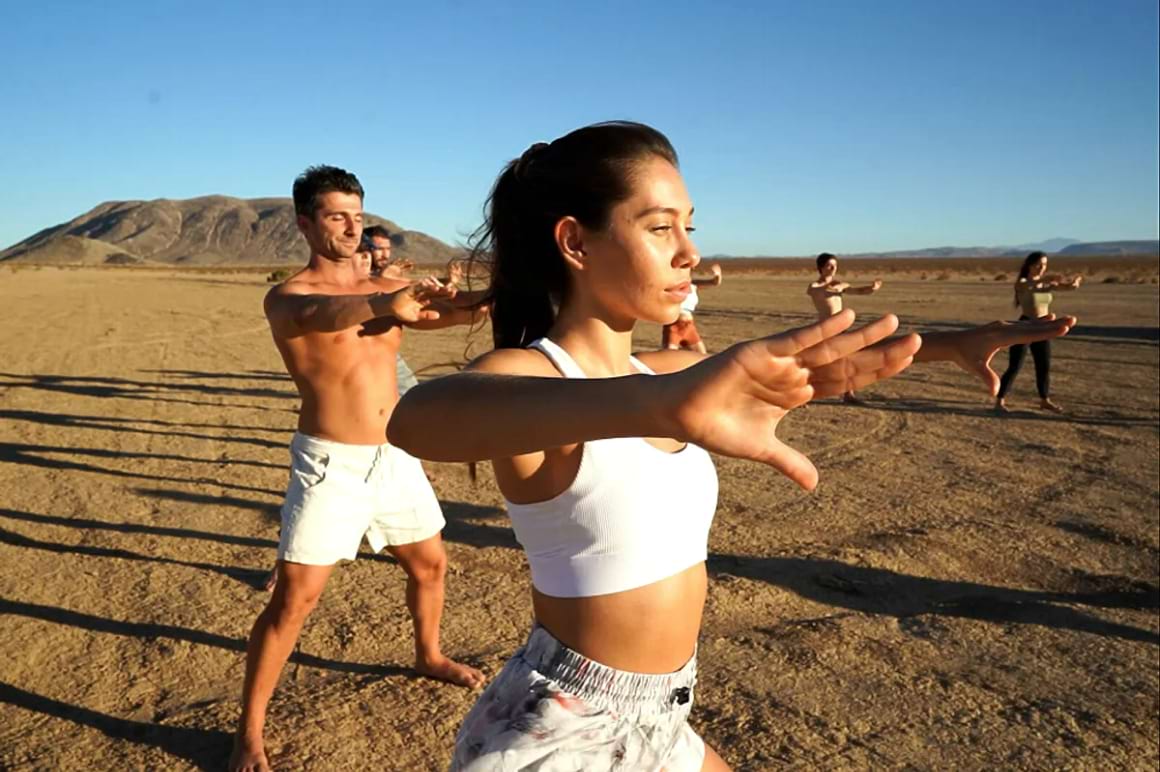 Price: $3400
Location: Joshua Tree, California
Located in "the seat of the soul" – come and explore your mind in the famous Joshua Tree Desert. Be prepared to overcome mental blocks and create space for compassion all while being governed by the healing energy of the moon.
You can attend this retreat by yourself or with a group of friends (up to 5 people). During the retreat, an expert will guide you through sound baths, earthing rituals, and ceremonies designed to unblock stored energy and ignite a new passion for life. I walked away from this retreat with an unshakeable sense of self-belief.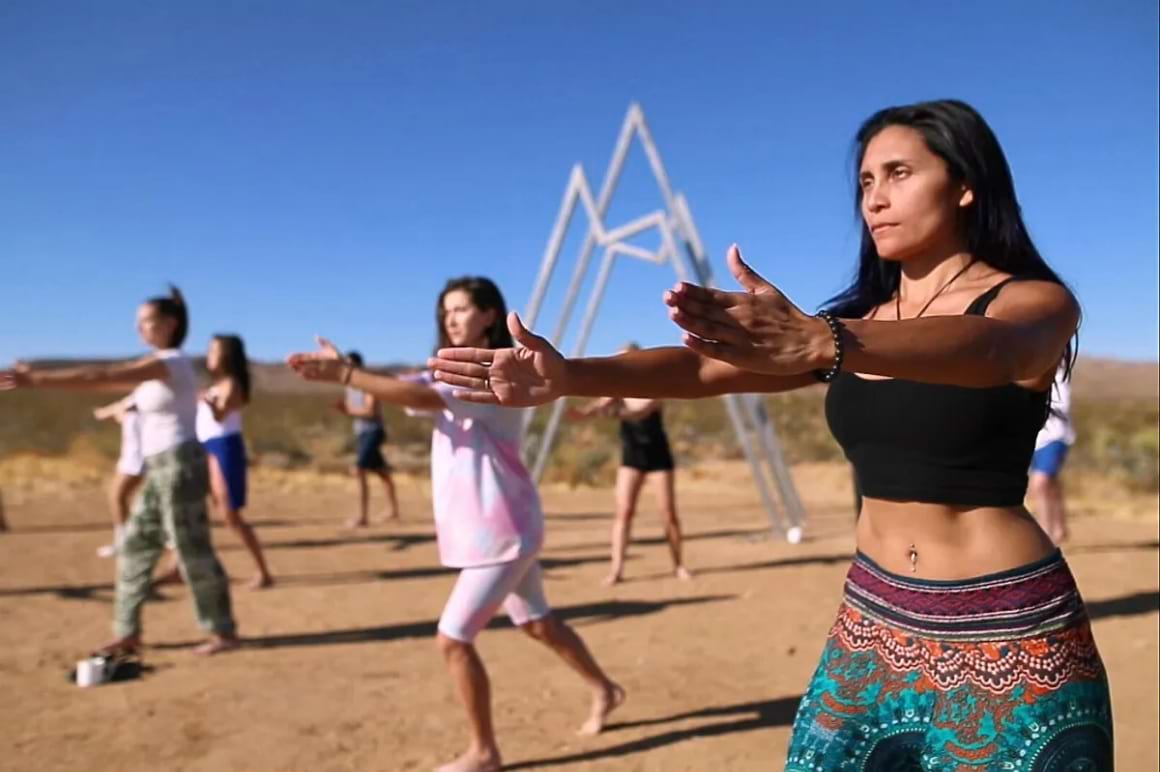 Price: $4460
Location: Joshua Tree, California
Prepare for 5 days of cultivating your body's natural healing potential and intense digital detoxing. This retreat is tailored to your specific needs. They encourage you to unplug, step out of the confounds of your own mind and rediscover your inner strength.
Do you want to use this time for deep introspection? Spend time meditating, attending sound bath ceremonies, and practicing yoga.
Looking to push your body to its limits and find out what you're really capable of? Partake in strenuous nature hikes and use your newly learned meditative practice to impress yourself with body control. The ice baths for me were such a benchmark in my life trajectory here!
Forget boring accommodation… book yourself an EPIC STAY!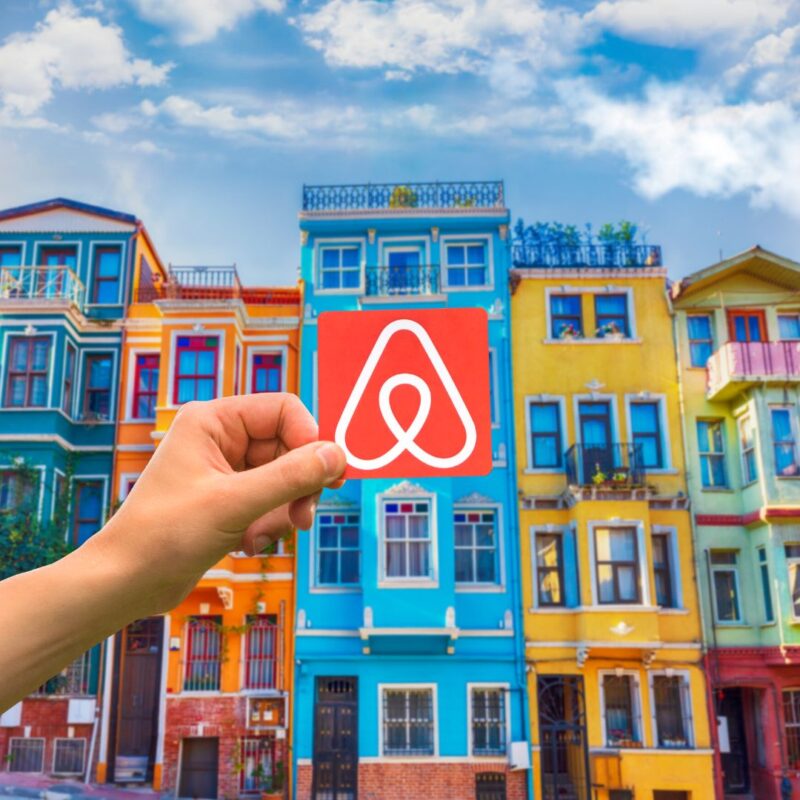 Why stay in a naff hotel when you can stay in a cosy, stylish local house instead? And for half the money too!
Stay somewhere EPIC and save your hard-earned dollars — from houses to barns to castles and caves, there is an Airbnb for every occasion!
Book an EPIC Stay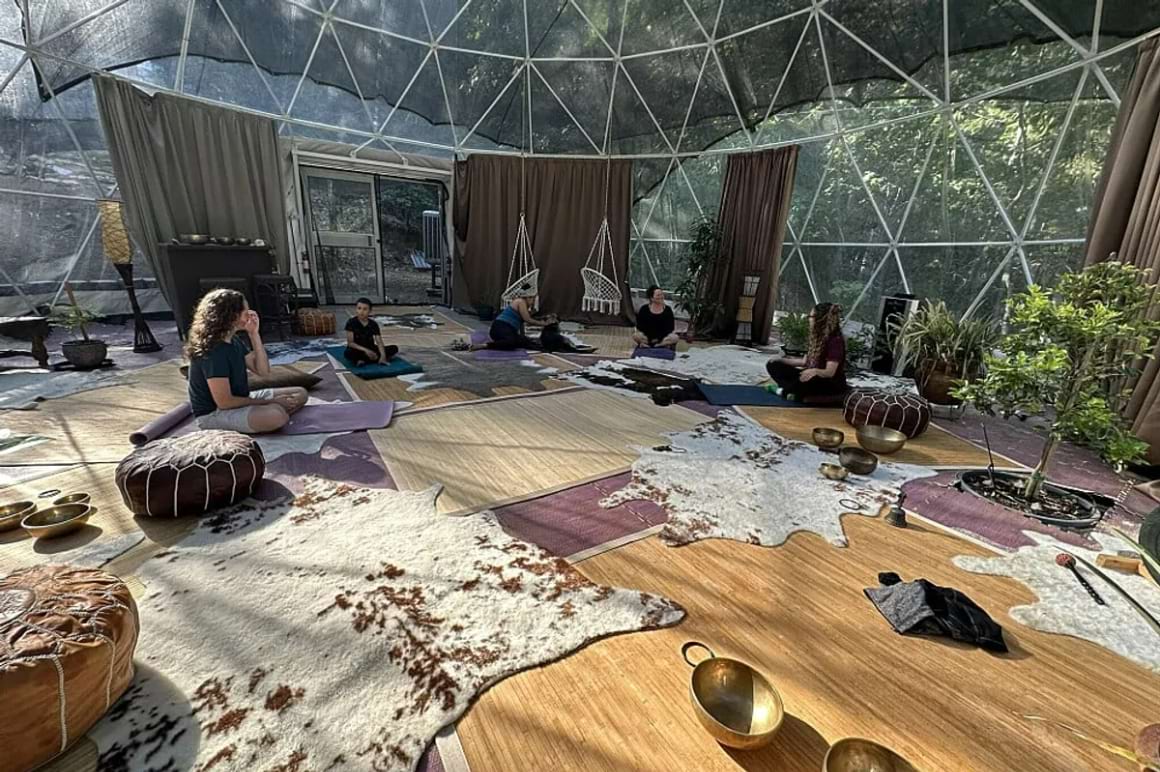 Price: $990
Location: Sierra Nevada, California
If you're ready to dive straight into new practices or you're a seasoned pro, this unique meditation retreat, nestled in the Sierra Nevada mountains, will bring about once-in-a-lifetime types of experiences. This retreat focuses on creating a deeper connection with Mother Earth. You'll quickly get to experience equine therapy, meditations with powerful gemstones, art therapy, and even herbal medicine lessons deprived of ancient teachings.
But that is not all, while here, you should expect to spend a lot of time in deep thought. The immersive Himalayan Salt Cave provides a meditative atmosphere like no other and the sensory deprivation float tank offers an opportunity to completely clear your mind and come back home to yourself.
For an additional elevated meditation experience, spend time in the 40-foot crystal labyrinth. This somatic space room leads to a deep journey of inward exploration.
Price: $1799
Location: Mill Valley, California
Strictly for the ladies, this retreat is described as a "women's metamorphosis" and it certainly lives up to that title. As a solo female traveler, this was one experience that really stepped up for me.
Discover this home away from home retreat in the Redwoods in Northern California and come ready to join a sisterhood. This retreat will teach you how to tap into your divine feminine energy and cultivate that into compassion, love, and empathy.
Follow abundance and self-healing rituals, and guided meditation sessions, nourish your body with organic meals and unapologetically become the most authentic version of yourself. Honestly, if you're missing a feminine connection in your life, going to a women's retreat will create a sacred safe space for deep empowerment and welcome you to a new community.
Price: $799
Location: Pollock Pines, California
Embark on a journey of self-discovery in this one-of-a-kind private retreat situated just an hour away from Lake Tahoe. This healing sanctuary, nestled in a lush forest invites you to take part in therapeutic treatments such as sensory deprivation float tanks, a somatic space room, and most importantly be in complete silence.
While this type of retreat may not be for everyone, those who dare to venture into an uncomfortable unknown reap the results. Upon deep reflection, you may discover who you truly are and just what you would like your future to look like.
Is This the Best Daypack EVER???
Price: $750
Location: Lake County, California
Unplug from the world at The Hot Springs in Lake Country where sacred pools welcome you to spend 3 entire days coming back to your true self. This retreat is ideal for traveling couples as the process centers around love, healing, and restoring clarity of mind. Attending with your partner invites a level of trust and understanding, and is a phenomenal experience for you both to have.
Take part in sacred rituals, hot and cold plunges, guided meditations and meditative nature walks that spark new conversations and opinions. For an additional $100 a plant medicine ceremony will be conducted to help further facilitate emotional and physical expansion through meditation.
The Best Mental Health Meditation Retreat in California – 4-Day Mental Health Retreat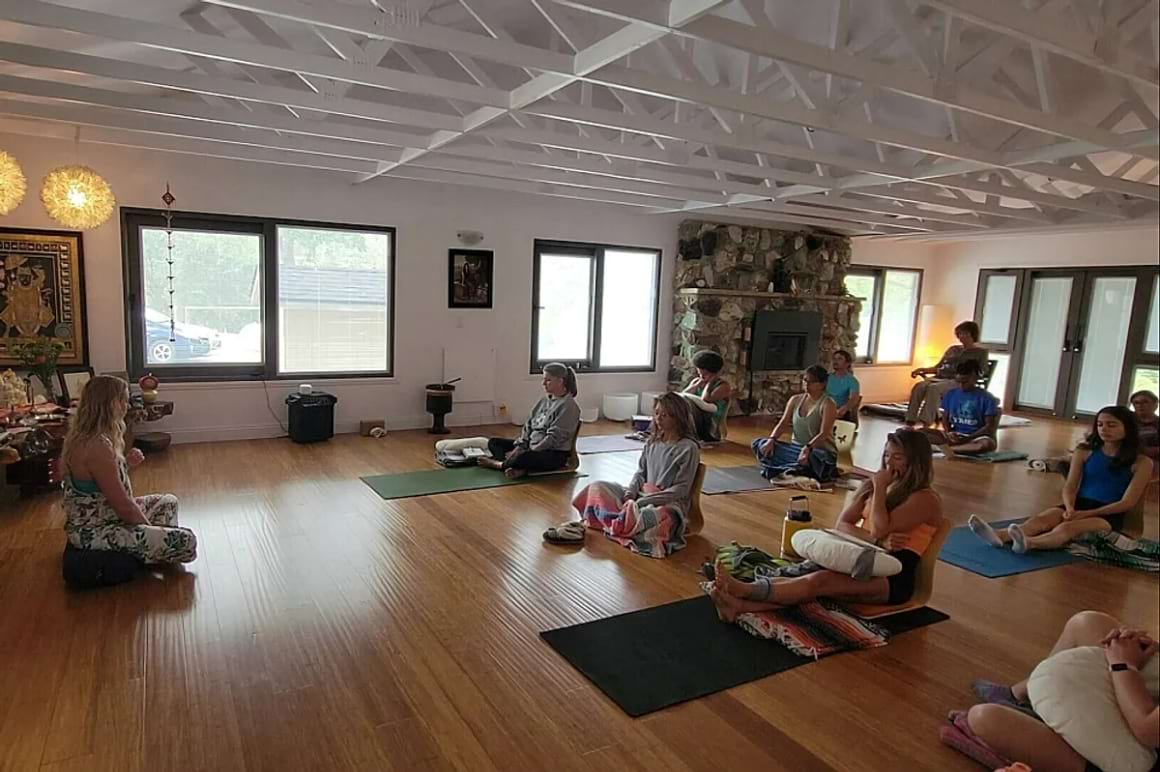 Price: $1200
Location: Hot Springs, California
Do you experience racing thoughts? Are you often held back by your anxiety? I think I could be speaking to a lot of people here…
Do you want to overcome constant negative thinking? This emotionally soothing retreat takes place in the heart of Sequoia National Park and might be just what you need.
This retreat creates a peaceful environment for you to regulate your nervous system, calm your overthinking mind and learn tools that you can then integrate into your daily life to reduce stress and anxiety.
Stop the cycle of stress in its tracks and establish emotional balance through meditation and breathwork and appreciate the importance of slow living.
Don't Forget Travel Insurance
No matter where you go, getting trusty travel insurance is the first thing I'm going to recommend. No one is invincible. The last thing you need is to find that out while you're uninsured.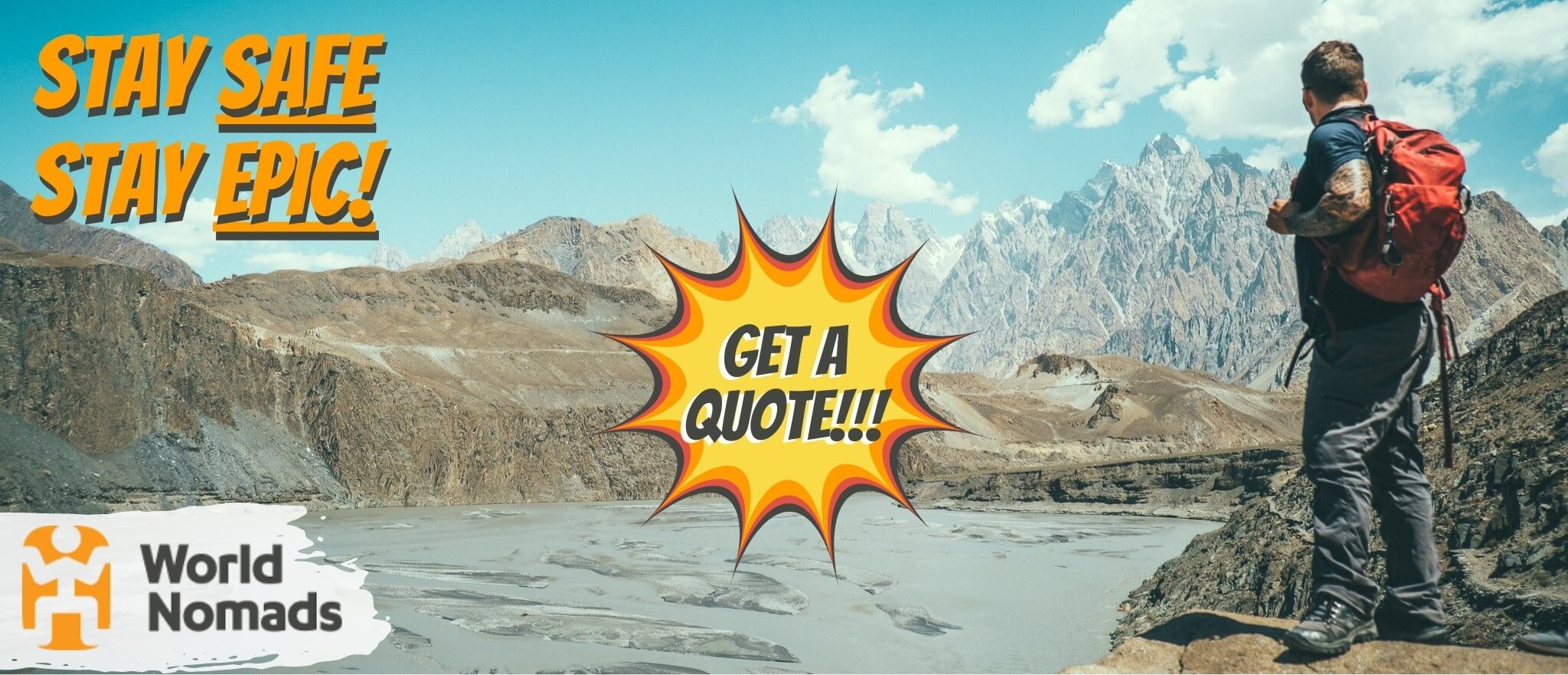 World Nomads' mission is to support and encourage travellers to explore their boundaries. They offer simple & flexible travel insurance, and safety advice to help you travel confidently.
They've been doing it since 2002 – protecting, connecting, and inspiring independent travellers just like you.
Get a quote below or read our in-depth review!
World Nomads provides travel insurance for travelers in over 100 countries. As an affiliate, we receive a fee when you get a quote from World Nomads using this link. We do not represent World Nomads. This is information only and not a recommendation to buy travel insurance.
Final Thoughts on Meditation Retreats in California
Switching off from the world never sounded so good, right?
There's no place like Cali. Believe it or not, it is home to some of the best meditation retreats in the world. And with the consistent sunny weather, you really couldn't ask for a better place to escape to to silence your mind.
Deciding to go to a meditation retreat can seem daunting, especially if you're going alone. However, coming with an open mind to practice and taking this time to heal will have a profound effect on your entire life. Plus, you'll meet a community of like-minded people who are just as committed to bettering their well-being.
I have made lifelong friends and had unbelievable experiences while on retreats – I don't doubt that your time spent there will be just as life-changing. Of course, while in California, enjoy being a beach bum, riding some waves, and taking some seriously scenic hiking trails. With a new mentality, Cali is a special place to see with a brand new perspective on life.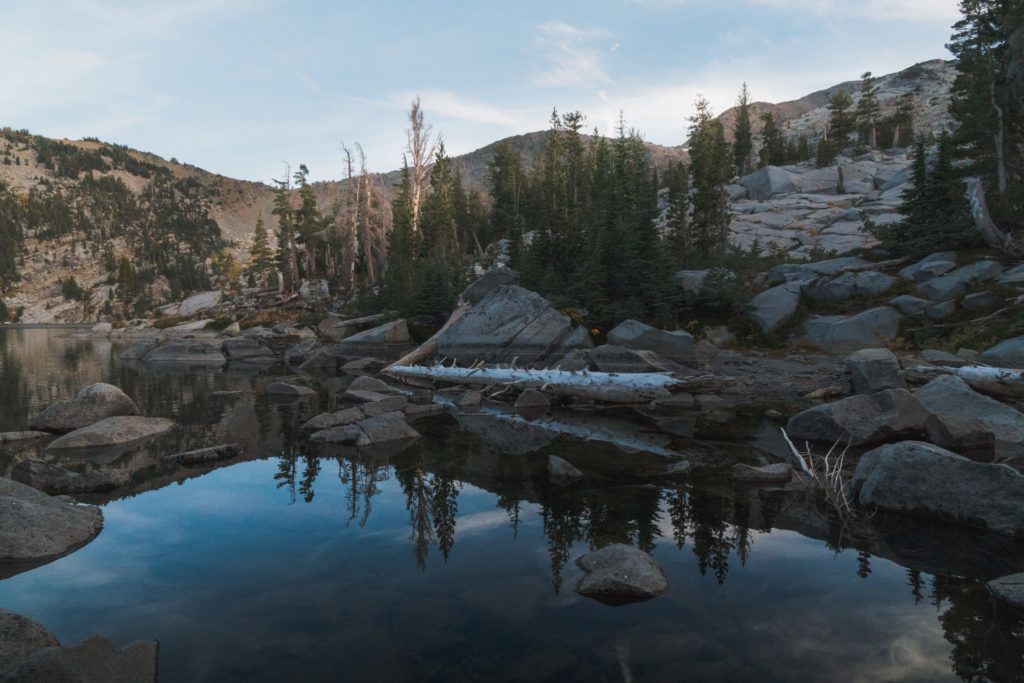 ---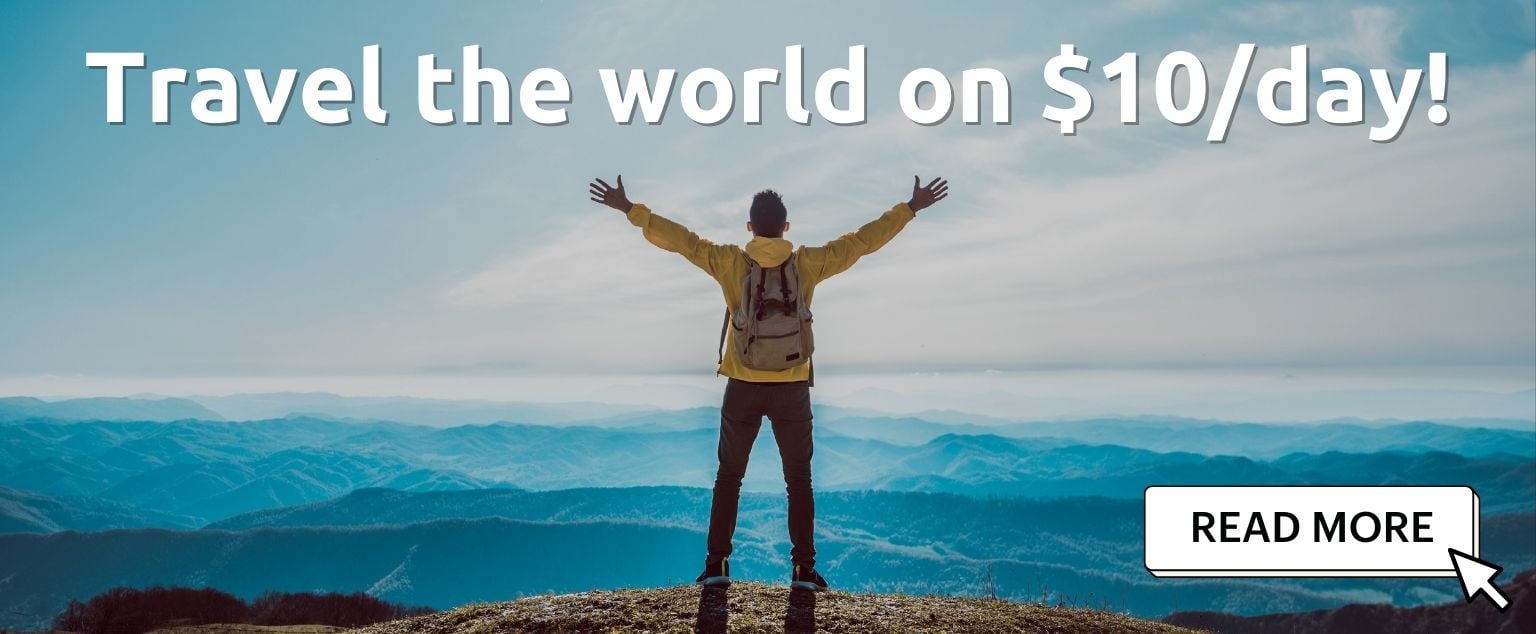 And for transparency's sake, please know that some of the links in our content are affiliate links. That means that if you book your accommodation, buy your gear, or sort your insurance through our link, we earn a small commission (at no extra cost to you). That said, we only link to the gear we trust and never recommend services we don't believe are up to scratch. Again, thank you!