As regular readers of this blog know, we have tried, tested and reviewed hundreds of different backpacks by loads of different brands. The keen eyed amongst our regulars will also know that Nomatic (Gomatic in Europe) are one of our absolute favourites and today I am road testing one of their new product offerings – the Nomatic Travel Pack 14L.
Word up – the original Nomatic Travel Pack is perhaps the definitive Nomatic flagship product and this is the new, smaller 14 – 21L, "under the seat" version. It is a versatile and feature-heavy backpack designed specifically for travel purposes.
In a few words, it's a dream backpack for those who want to travel light but without compromising too much on the essentials. This compact yet roomy travel pack is designed with the modern-minimalist traveller in mind, blending durability, functionality, and style all in one package. Whether you're planning a short city break, a business trip, or just need an everyday pack, this little gem may just be the perfect fit.
Read on to find out just why this pack is bloody amazing…

Do You Want to Travel FOREVER??
Pop your email in below to get a FREE copy of 'How to Travel the World on $10 a Day!'.
Overview – The Nomatic Travel Pack at a Glance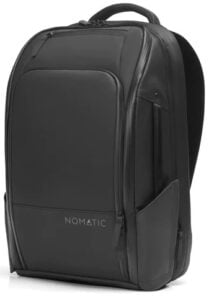 Specs
Size: 17.5″ H x 11″ W x 5.5″-8″ D
Weight: 3.5lbs
Capacity: 14 – 21 Litre
Price: $300
The Nomatic Travel Pack 14L is an innovatively designed backpack from the ever brilliant Nomatic Brand. that boasts more than 20 cool and unique features, including RFID safe storage, a full expansion zipper, a magnetic water bottle holder, and a dedicated 16″ laptop sleeve.
Despite its compact form, it's remarkably versatile and it easily expands from a 14L capacity to a whopping 21L, providing ample room for those extra items on longer journeys. It is one of the best small backpacks I have tried in a long while by a country mile.
Quick Answers – Is The Nomatic Travel Pack Right For You?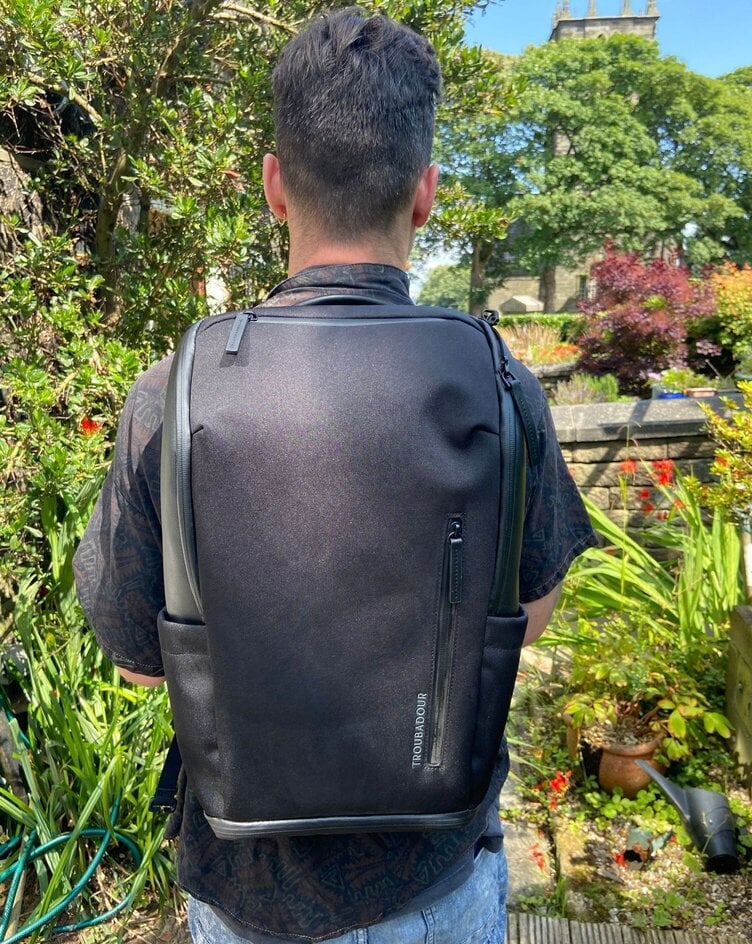 The Nomatic Travel Pack is PERFECT You If…
You regularly take 1-3 day trips and want a compact yet spacious backpack.
You're a professional who needs to switch between casual and business settings.
You appreciate a bag with specialized compartments for clothes, tech and other items.
You value security in your travel gear (hello, RFID safe storage!).
The Nomatic Travel Pack is NOT For You If…
You usually carry more than the bag's maximum capacity (21L when expanded).
You prefer a hiking-style backpack with hip straps.
You just want to chuck stuff in your pack.
You're on a tight budget and not ready for a slightly higher-end backpack.
There is a hell of a lot to say about this backpack so let's just dive on in.
Aesthetics & Material
The Nomatic Travel Pack 14L oozes sleekness and modernity. Its main, waterproof material (which is Face coated nylon and polyester) feels premium, almost akin to smooth leather, and then the modern minimalist design is a visual treat.
This is a very cool and classy looking back that is made from high spec materials. It looks and feels amazing, almost luxurious even.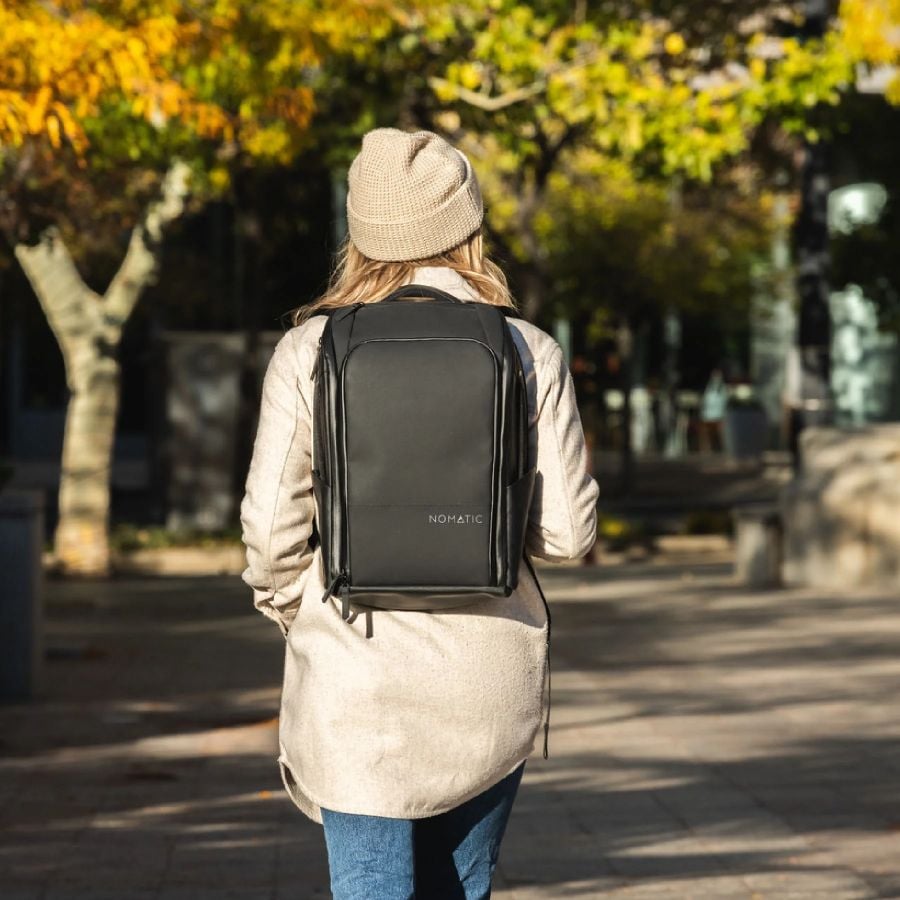 Storage Capacity and Organisation
Despite its compact, under the seat, size, the pack doesn't really skimp on storage. It starts at 14L but can be expanded (simply by unveiling the middle zip) up to 21L, offering a decent amount of space for your travel essentials. Now, 21L is usually enough space for a few nights (some clothes, some toiletries, a book and your laptop) but if you packed a pair of shoes note that they would eat up a good chunk of that space.
The pack is almost OCD in terms of its organiation and there is a place for everything. It features a full-perimeter zippered clamshell opening which allows easy access to the main compartment. Once inside, you'll find multiple mesh and zipper pockets for organizing all of your belongings, including separate compartments for clothes, shoes, and toiletries. Then there is a laptop sleeve at the rear and loads of little pockets and pouches inside and out. The pack truly, truly shines in the organization department with dedicated tech storage, six interior open mesh pockets, a hidden compartment, and more, ensuring everything has its place.
Laptop and Tablet Storage: Note that like the original Nomatic Travel Pack, the 14L version includes a padded laptop sleeve that can accommodate up to a 16-inch laptop, providing protection for your electronic devices during travel. It also has a separate tablet pocket to keep your tablet or e-reader safe and easily accessible.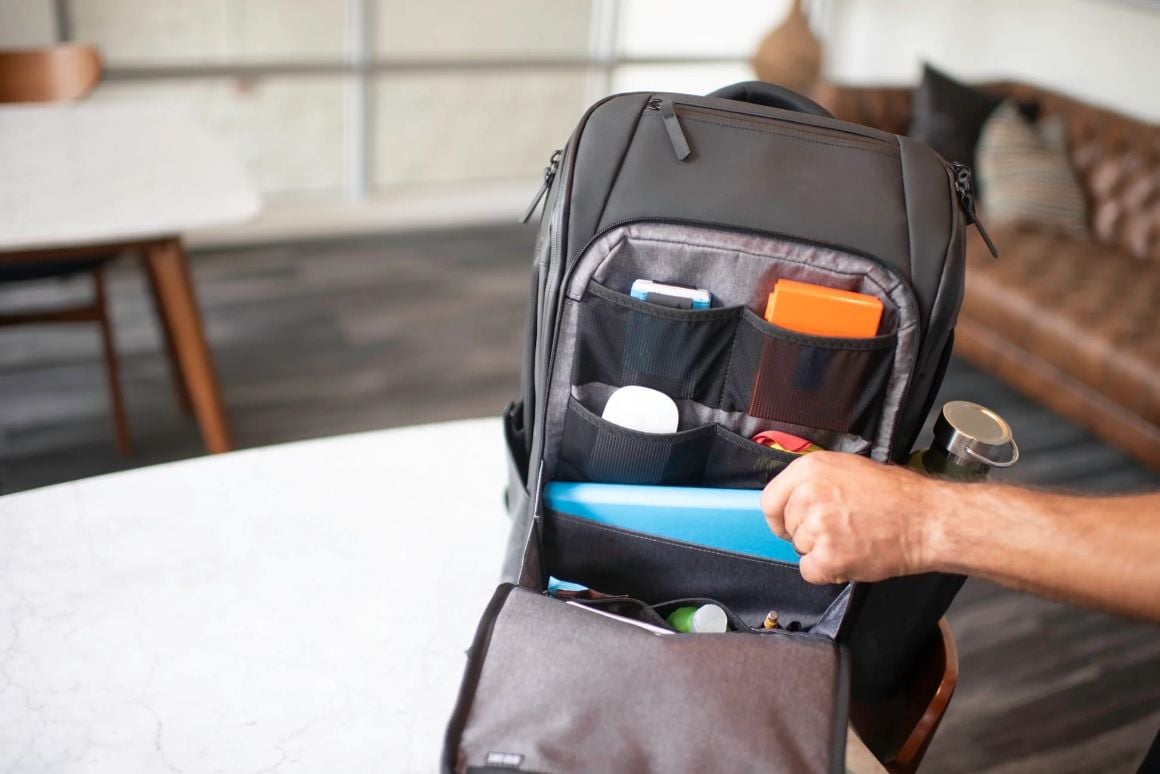 Size, Weight & Fit
Weighing 3.5lbs and measuring 17.5″ H x 11″ W x 5.5″-8″ D, this pack is designed to fit, look and feel like a daypack. It will easily fit under the seat on an aircraft and is light enough to carry around without straining your shoulders.
That said, I must make it clear that 3.5lbs is not "light" for a backpack of this size (the high quality materials lend it some weight) and my 28L Osprey Quasar weighs just over 2.5lbs. But don't worry, it is not particularly heavy to the feel and I doubt the weight will strain any of you too much.
Carry and Comfort
The Nomatic 14L Travel pack features foam-padded back panels and easily adjustable straps for a comfortable carry along with sternum straps although it does lack a hip belt.
Additionally, the carry handle provides another convenient way to transport the pack if you want to rock it like a briefcase. While it may not be the best choice for long hikes, it's perfectly comfortable for general travel and daily use.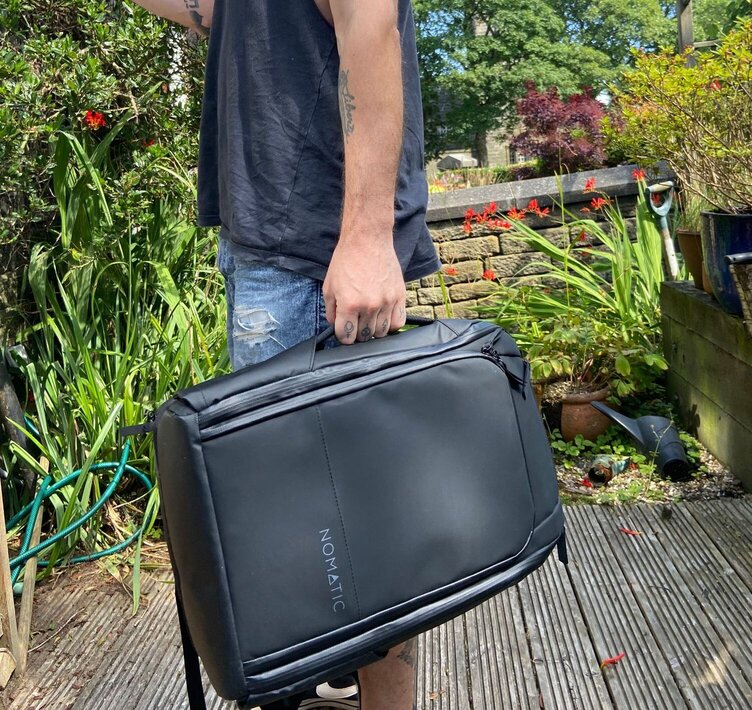 Price
$300
Coming in at $250, this is most definitely not a cheap backpack. My Osprey Quasar backpack cost $100 and then my much larger 40L Peak Design travel pack only set me back $300.
But, the Nomatic Travel Pack 14L is a real investment and considering its durability, versatile features, and the flexibility it offers, we believe it's an investment worth making. This pack could be your reliable travel companion for years to come.
The best present of all… is CONVENIENCE!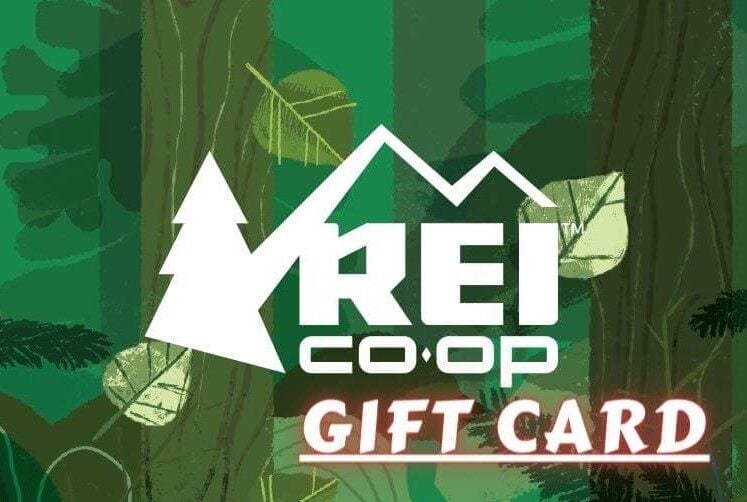 Now, you could spend a fat chunk of $$$ on the WRONG present for someone. Wrong size hiking boots, wrong fit backpack, wrong shape sleeping bag… As any adventurer will tell you, gear is a personal choice.
So give the adventurer in your life the gift of convenience: buy them an REI Co-op gift card! REI is The Broke Backpacker's retailer of choice for ALL things outdoors, and an REI gift card is the perfect present you can buy from them. And then you won't have to keep the receipt. 😉
Buy on REI!
Best Uses For the Nomatic Travel Pack 14L
The pack is an absolutely excellent choice for 2-3 day trips, thanks to its expandability and compact size that fits even under a Ryanair seat (we previously made a review of Ryanair ready backpacks by the way)! However, even light packers will struggle to last much longer with only 21L of gear unless you are happy to wash your clothes every night. But for business trips, cheap city breaks, weekend getaways and bachelor(ette) parties it is the shit!
Note that this is not an outdoors pack and not really suited to hiking as it is heavy-ish for its size, is not as comfortable as hiking packs and also remember that you need to lay the pack down and unzip the clamshell in order to access your gear.
While it may not be ideal for long hikes or extended travel, it can still function as a daily backpack, although then again, a simpler pack might be more suitable for work or gym use due to weight and organization considerations.
Alternatives to the Nomatic Travel Pack 14L
Before we wrap up, we are going to look at a few different options.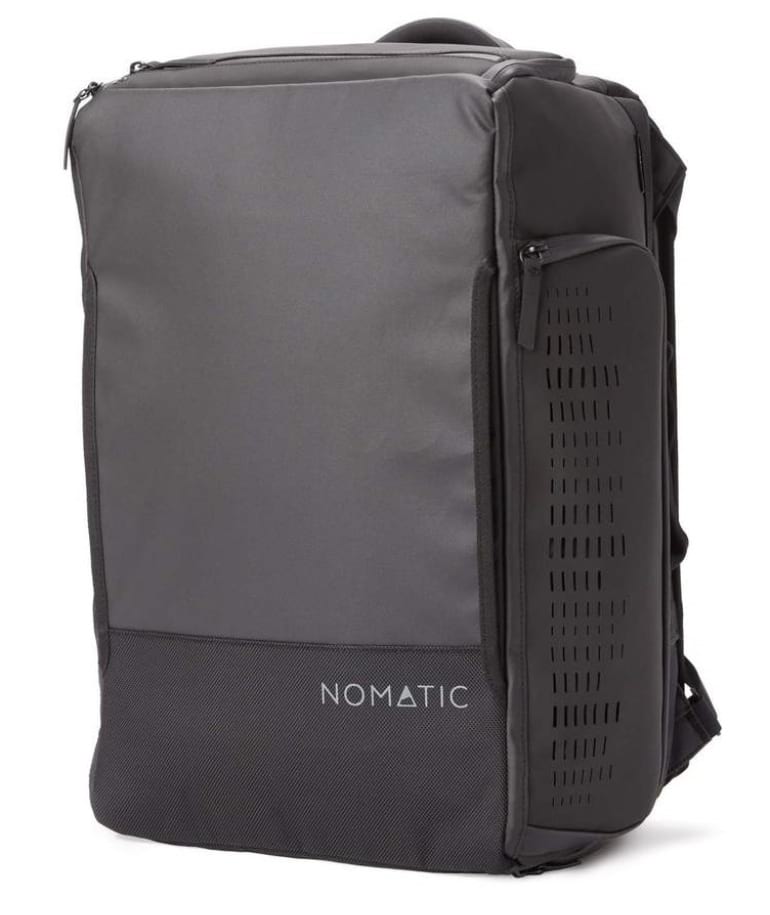 The Nomatic Travel Pack 14L and the 30L are basically the same concept and design but they cater to slightly different needs and uses. The 14L pack, as compact as it is, shines for everyday use and short 1-2 day trips, is a perfect backpack for minimalists, day-to-day commuters, and travellers on short trips.
On the other hand, the 30L version is designed for longer journeys, providing notably more storage capacity for those who need to pack more. It's excellent for 3-7 day trips, thanks to its increased volume although I know minimal packers who have lasted weeks out of this.
Both packs feature a similar aesthetic and premium materials, with functionalities like water-resistant construction, RFID safe pockets, laptop compartments, and more. However, the 30L version offers more space for those extra items or souvenirs you might pick up on longer trips. Ultimately, the choice between the two simply depends on your travel habits and packing preferences.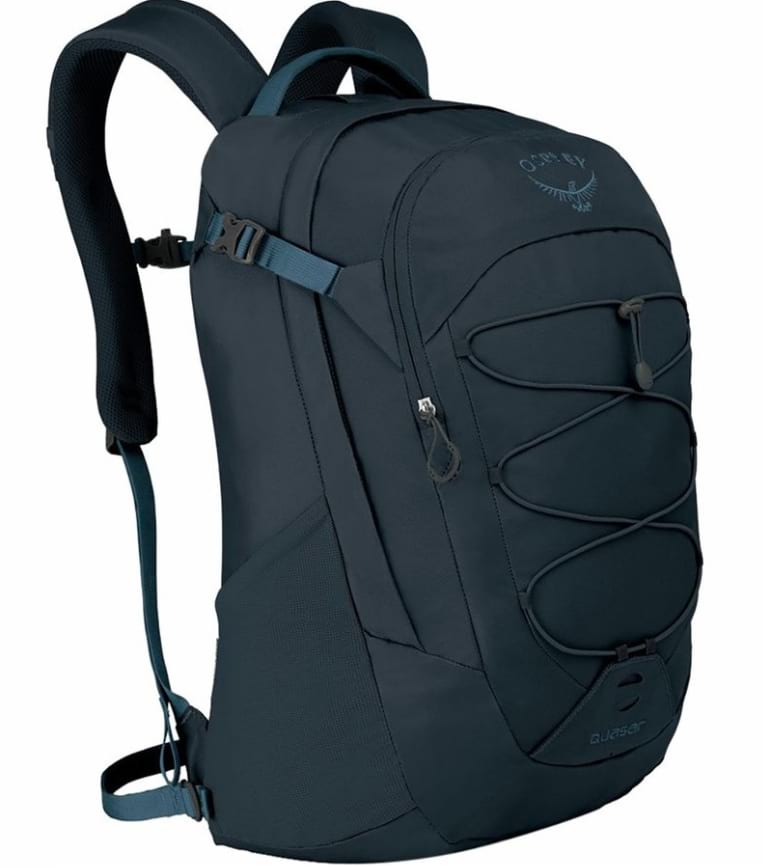 Now for the curveball. Whereas the Nomatic is a dedicated travel pack, the Osprey Quasar is more of a classic backpack.
The Osprey Quasar/Questra is a tried and tested choice among outdoor enthusiasts and is celebrated for its durability, comfort, and thoughtful organisation. It has a larger capacity, (typically around 28L) is very light and focuses on outdoor-friendly features like a hip belt and options to attach extra gear externally.
Ultimately your choice between them would depend on whether you prioritise urban functionality and expandability (Nomatic 14L), or outdoor readiness and comfort for longer wear (Osprey Quasar/Questra). Oh and the Osprey Quasar is half the price and then some. I wrote a full Osprey Quasar review here.

Our GREATEST Travel Secrets…
Pop your email here & get the original Broke Backpacker Bible for FREE.
Final Thoughts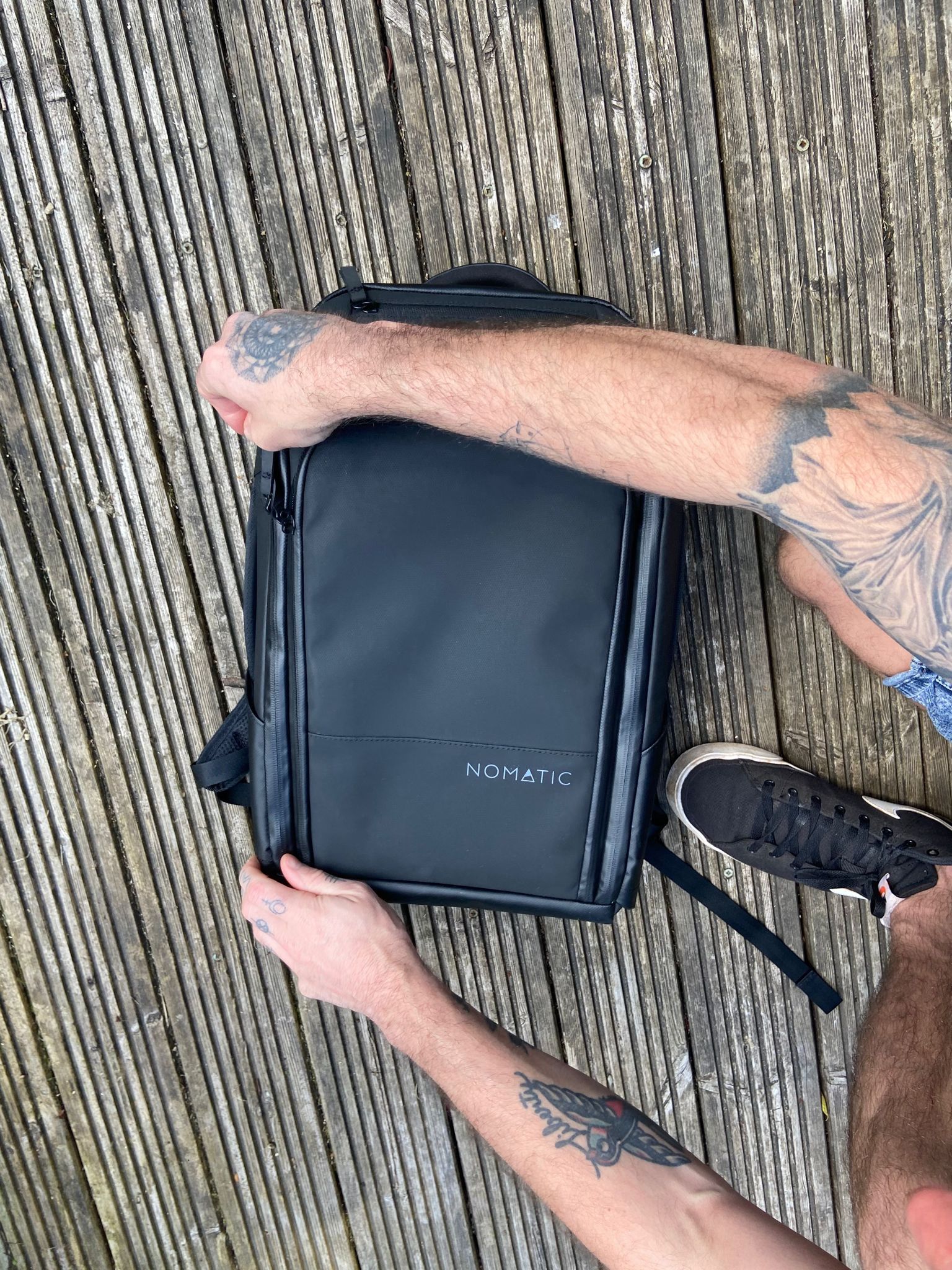 In summary, the glorious Nomatic Travel Pack 14L is an absolute bloody masterclass in the fusion of style, functionality, and sheer durability. Though it comes with a higher price tag, it is a master class of a travel pack with well-thought-out features and a level of versatility that totally justifies the investment.
If you're a light traveller seeking a compact, expandable, and stylish backpack, this may just be the perfect match for you. See you on the road people!
---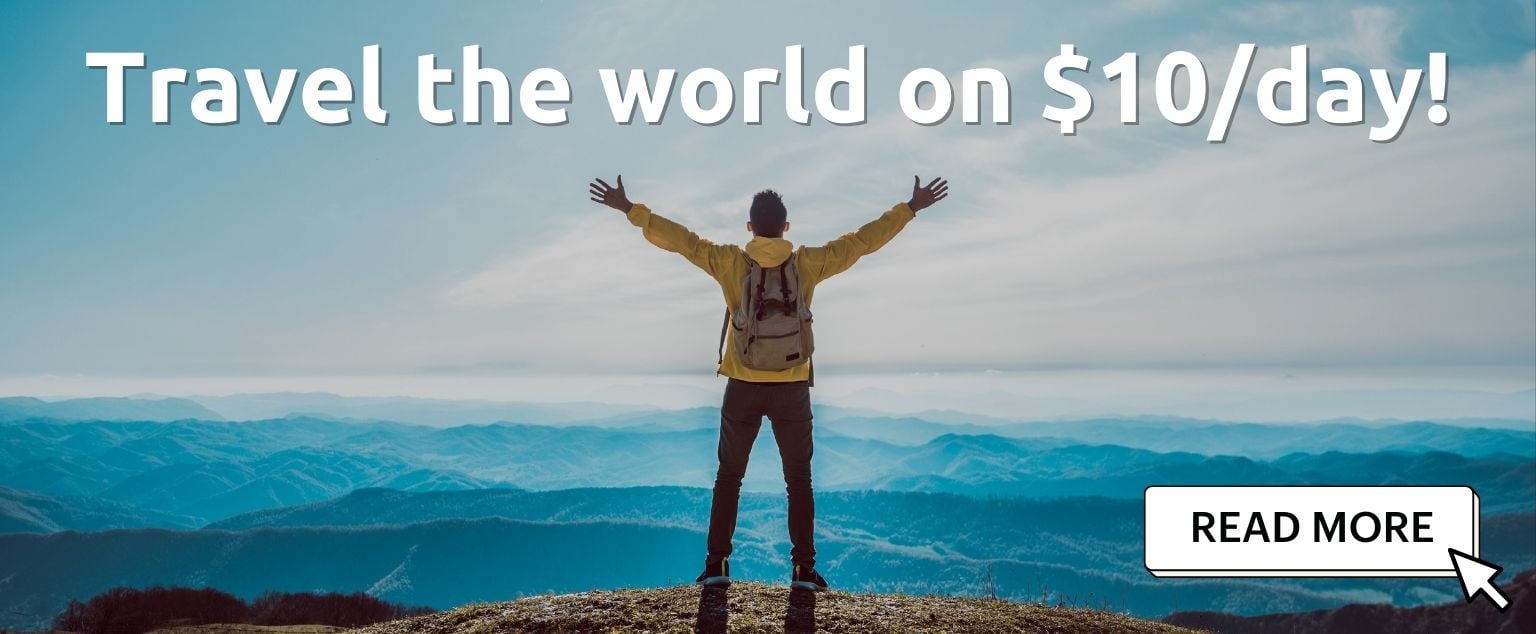 And for transparency's sake, please know that some of the links in our content are affiliate links. That means that if you book your accommodation, buy your gear, or sort your insurance through our link, we earn a small commission (at no extra cost to you). That said, we only link to the gear we trust and never recommend services we don't believe are up to scratch. Again, thank you!