Stretching right along the North Queensland Coast, the Great Barrier Reef is one of the most popular places to visit in the world. With stunning blue oceans, fascinating diving spots and rainforests, the excitement never ends.
The Great Barrier Reef is massive, so there are a lot of different destinations to consider. While some are more popular than others, they all offer something completely different. Things get more rural the further north you travel, so you'll need to have a good idea of the area before you arrive.
We've figured out the best places to stay near the Great Barrier Reef, as well as where to stay on the islands themselves! Combining personal experience with advice from locals and travel experts, we've got the low down on where to stay in the Great Barrier Reef and the best things to do there.
So, let's dive right in!
Hostels are a popular choice for budget travelers in Australia, and they're a great way to meet other travelers. Civic Guest House manages to strike a good balance between a party hostel and peaceful retreat, and offers private and dorm rooms.
Luxury Hotel Near the Great Barrier Reef – Beach Club
The Great Barrier Reef is one of the most beautiful regions in the world. If you're going to splurge, this is the place to do it! The five star Beach Club is located on Hamilton Island, part of the Whitsundays. The stand-out feature is the infinity pool which comes with jaw-dropping views of the forest-coated mountains, and peaceful Coral Sea.
Stylish Apartment near the Great Barrier Reef – Parramatta Park
AirBnB Plus apartments are hand selected for their gorgeous interior design, unbeatable locations and above-and-beyond guest service. This pad in Parramatta Park is no exception.
Located in one of the best places to stay in Cairns, the apartment designed with locally sourced furnishings and surrounded by verdant forest. Guests also have access to a shared swimming pool and communal barbecue area where you can mingle with others in the neighborhood.
The area surrounding the Great Barrier Reef is full of stunning destinations that are all worth a visit. The best way to experience them all would be on a road trip through Queensland, but each place offers something a bit different to travelers.
Cairns is the most popular city in the region, and is the main gateway to the reef for most visitors. For first timers, Cairns is a really easy way to get acquainted with everything on offer in the area.
If you're traveling on a budget, Townsville is home to numerous hostels offering comfortable accommodation at an affordable price. Considered the unofficial capital of North Queensland, Townsville is also known for its links to the outback.
Staying in Port Douglas is ideal for families visiting the Great Barrier Reef. It's very popular but even more laid-back, and offers opportunities to scuba dive and experience marine life.
Slightly more inland, Kuranda is a quirky destination that was taken over by hippies in the 1960s. It's a major market town full of interesting arts and crafts, and is also a great place to connect with indigenous culture in North Queensland. It's close to Cairns, and the beach is a short drive away.
If you're deciding where to stay on the Great Barrier Reef islands themselves, the, you can't go wrong with the iconic Whitsunday Islands. They're the only inhabited islands that are open to travelers, making the islands the perfect location for a romantic getaway.
If you're still unsure, read on for more detailed descriptions of each destination and the best things to do in each!
1. Cairns – Where to Stay near the Great Barrier Reef on your First Visit
The city of Cairns is the most popular destination near the Great Barrier Reef. It's considered the main gateway not just to the Reef, but also to the Daintree National Rainforest and Cape Tribulation. You simply can't get to know Australia's East Coast without spending some time in Cairns.
Since Cairns is so popular, there are plenty of fantastic excursions on offer around both the rainforest and the Great Barrier Reef. You'll also find some decent public transport connections to other destinations, so you can make the most of your time up there.
Green Island is about 45 minutes from Cairns by ferry. This is a little bit of a journey, but once you get there, you will find yourself right in the heart of the Great Barrier Reef. Green Island Resort is the only accommodation on the island, so you'll get to enjoy some secluded peace and quiet in the evenings. Surrounded by rainforest, this is the perfect getaway to unwind.
Dreamy Apartment in Cairns: Parramatta Park
This gorgeous little AirBnB Plus apartment is housed within a wider resort. You'll get to enjoy your own private space while benefiting from shared facilities. The modern interiors add a sense of luxury, with a rainfall shower in the bathroom and upmarket fixtures in the kitchen. Its central location makes it ideal for anyone visiting Cairns who wants to be close to the action.
Lively Hostel in Cairns: Why Not Backpackers
Australia's hostels are world-famous for their social atmosphere, and Why Not Backpackers is a great example of this. They host regular events throughout the week giving you plenty of opportunities to meet other backpackers. It's also one of the most affordable hostels in the Great Barrier Reef area, and a complimentary hot breakfast is served every morning.
Things to See and Do in Cairns:
Discover the unique wildlife of the world's oldest rainforest, and marvel at the night sky in this epic experience departing from Cairns.
Try your hand at skydiving, bungey jumping and mountain biking in Australia's adventure capital.
Cairns has long been an inspirational destination for creatives – try your hand at some crafts in this terracotta planters workshop
This is your best chance to snorkel in the Great Barrier Reef – hit up the smaller companies for a better experience.
Visit Atherton Tablelands and chase some waterfalls
Hop on a short boat-ride and get to know Fitzroy Island
Dive with a Liveabord for an unforgettable water-safari in the Great Barrier Reef
2. Townsville – Where to Stay near the Great Barrier Reef on a Budget
Cairns might be the most popular city in the region, but Townsville is actually the largest. The main difference is that Townsville is more popular among domestic travelers, especially those coming from elsewhere in Queensland. This means you're more likely to find good deals on accommodation, food and bars.
The smaller tourist groups mean Townsville is also much more laid-back. Despite its size, it maintains a rural charm and many consider it to be similar to the small Outback towns. If you want a more authentic insight into life in Australia, this certainly is the place for you.
Right in the heart of Townsville, Civic Guest House Backpackers is well placed to discover everything the town has to offer. That said, it also has its own patch of forest adding a secluded vibe when you're on the property itself. For budget travelers heading to the Great Barrier Reef, it really doesn't get any better than this!
There are so many amazing hostels in Townsville!
Quirky Bed and Breakfast in Townsville: Classique
This bed and breakfast lets you sample a small taste of luxury whilst still benefiting from affordable room rates. The quirky interiors are decorated in the Classic French style, and the architecture reflects a typical Queenslander style home. It's only a short walk from the Magnetic Island ferry, and you'll find the main nightlife district right next door.
Rustic Cabin near Townsville: Bush Hut
This accommodation is actually located on Magnetic Island, giving you a unique coastal experience only a few minutes from central Townsville. This A-frame house is designed to reflect a bush hut, giving you a unique experience in the heart of the Aussie forest. Surrounded by wildlife, you'll wake up every morning to the invigorating call of wild birds.
Things to See and Do in Townsville:
Hire a 4×4 and explore the hidden beaches on Magnetic Island, which is also home to various hikes.
The Museum of Tropical Queensland offers a fascinating insight into local history and culture across the North Queensland region
Visit the Strand Beach, one of the calmer beaches in this part of the country thanks to the shelter offered by Magnetic Island
You'll have to queue, but C Bar Cafe is well worth the wait with gorgeous sea views and typical Australian grub
Townsville is another great place to take diving and snorkelling excursions around the Great Barrier Reef
3. Port Douglas – Where to Stay near the Great Barrier Reef for Families
Port Douglas is about an hour north of Cairns and is another popular destination for travelers looking to visit the Great Barrier Reef. It has a more laid-back atmosphere than the cities, making it the perfect choice for families. You'll also find some great child-friendly excursions to two of Australia's best national parks here.
Port Douglas can get quite busy during the peak seasons, but you'll also find some great deals at other times in the year. It's really far north, so you should expect the summers to bring sweltering heat and the winters to be the busiest period.
Dreamy Airbnb in Port Douglas: Tequila Sunset
Despite being right in the heart of town, this stunning apartment has a rural vibe and ocean views. Inside, you'll find colourful interiors that create a vibrant atmosphere. The beach is only a five minute walk away, and there are pubs with live bands right on your doorstep. It's ideal for couples looking for a secluded escape in Townsville.
Ultra Modern Villa in Port Douglas: The Edge
Luxe is AirBnB's upmarket range. At The Edge, you can choose a private driver, chef and spa services among others. Sitting on the side of a mountain, this contemporary villa comes with cutting edge fixtures. It's full of natural light, and has mesmerising views of the mountains.
This four-star hotel lets you enjoy a luxurious stay without completely breaking the bank. They offer small apartments, which are perfect for families looking for the convenience of a hotel with some extra privacy. Four Mile Beach is only a ten minute walk away, as are the main attractions in central Port Douglas. We also love the treehouse spa, waterfall and calm pool area.
Things to See and Do in Port Douglas:
Port Douglas lies right on the edge of Daintree National Rainforest – soak up the historic nature in this unique snorkel and float experience
The Wildlife Habitat Sanctuary is a family-friendly way to discover the native flora and fauna of the region and enjoy a walk
Port Douglas Yacht Club members offer free sunset sailing experiences every Wednesday evening, and it's first come first served
Macrossan Street is home to the best restaurants in the town – we recommend trying out the seafood in particular
Check out the weekend markets – head to Mossman on Saturdays and Port Douglas Market on Sundays
4. Kuranda – Creative Town near the Great Barrier Reef
For most of the 19th Century, Kuranda was an exclusive destination for Australia's wealthiest. It fell into disrepair after gold mining ceased in the mid 20th century, only to be taken over by hippies in the 60s. They brought arts and crafts to the town, which you can still check out at their famous market.
Kuranda is a little more inland, making it a great option for discovering the rainforest. The scenery here is truly beautiful, with the Scenic Railway carrying passengers between Kuranda and Cairns. It's also a great place to learn more about local indigenous culture.
Artsy Hideaway in Kuranda: Jum Rum Place
This apartment is just on the outskirts of Kuranda, about a ten minute walk from the heart of town. Inside you will find a beautifully decorated space with a peaceful atmosphere and lots of natural light. The property is named after the Jum Rum Walking Trail which runs right by the back of the house.
If you want to stay a little closer to the centre of town, you can't go wrong with this quaint bungalow. From the front balcony you'll get to enjoy views of the town centre, as well as the picturesque rainforest canopies. You'll wake up every morning to the sound of indigenous birdlife, and there's a walking trail that runs right past the property.
This lodge is just outside Kuranda, giving you unspoiled views of the luscious rainforest. You'll only be about a two-minute drive from the heart of the town, and about double that from the Skyrail Rainforest Cableway. Each room comes with its own kitchenette, perfect if you want a self-catering option to save some money.
Things to See and Do in Kuranda:
Kuranda Scenic Railway is a 329 kilometer high journey connecting the town with Cairns in the most beautiful way possible
Explore Palm Cove in style with this electric mountain bike tour along the coast
Tjapukai Aboriginal Cultural Park is run by local indigenous groups, and visiting it is a great way to learn about one of the oldest cultures in the world
Frog Restaurant is a bit of a local institution, offering laid-back dining and the same decor since they opened in 1980
Explore The Australian Butterfly Sanctuary
5. Whitsunday Islands – Where to Stay on the Great Barrier Reef Islands for Couples
Almost as famous as the Great Barrier Reef itself, the Whitsunday Islands are considered a must-see attraction in Queensland by many travelers. They're the only permanently inhabited area off the mainland, ideal if you're choosing where to stay on the Great Barrier Reef islands themselves.
The Whitsundays are all about white sandy beaches and crystal clear waters. They're one of the more expensive places to stay in Australia, but it really is worth every penny. Most accommodation is on Hamilton Island, but day-trips to the others are definitely recommended.
Romantic Hideaway in the Whitsunday Islands: The Panorama
If you want something a little more private, we love this cute little apartment on Hamilton Island. The balcony comes with stunning sunset panoramas of the Whitsunday Islands, and there's a second balcony with a barbecue. You'll also have access to a buggy, providing a fun and convenient way to get around the island.
Stylish Pad near Whitsunday Islands: Airlie Beach
This gorgeous AirBnB Plus property offers soothing interiors with outstanding views from basically every window. The deck wraps around the entire property and comes with a private pool area. The apartment can sleep up to six people, meaning it is also a great choice for larger groups visiting the Great Barrier Reef Islands.
Gorgeous Hotel in Whitsunday Islands: Beach Club
This five-star hotel provides the perfect set up for a romantic getaway near the Great Barrier Reef. Guests have access to their own private stretch of beach, an infinity pool, free water sports equipment and an island chauffeur. This hotel is adults only – perfect for getting away from the big family crowds!
Things to See and Do in the Whitsunday Islands:
Whitehaven Beach stretches along 4.5km of Whitsunday Island, offering unspoiled vistas and peaceful sunbathing spots
Hook Island might not have a resort anymore, but you can still take tours to its beaches for some of the best snorkeling in the area
Hamilton Island is home to most attractions, including the Great Barrier Reef Yacht Club and the golf course
Take a boat trip to Tongue Point, and follow the hiking trail for stunning views across the entire archipelago
Keep an eye out for the amazing wildlife on the island
ALWAYS sort out your backpacker insurance before your trip. There's plenty to choose from in that department, but a good place to start is Safety Wing.
They offer month-to-month payments, no lock-in contracts, and require absolutely no itineraries: that's the exact kind of insurance long-term travellers and digital nomads need.
SafetyWing is cheap, easy, and admin-free: just sign up lickety-split so you can get back to it!
Click the button below to learn more about SafetyWing's setup or read our insider review for the full tasty scoop.
The Great Barrier Reef is a must-see for anyone traveling in Australia, and it's easy to see why it takes pride of place on so many bucket lists. The crystal blue waters are packed with diverse marine life making it a scuba diver's dream. It's also home to Australian culture and the oldest rainforest in the world.
Whether you're looking for a place near the Barrier Reef or where to stay on the Great Barrier Reef islands themselves, there are some some stunning destinations to choose from.
Kuranda is out stand-out place to stay near the Great Barrier Reef. It's pretty close to Cairns and Port Douglas, but has a completely different vibe and gives you the best of the rainforest. It also benefits from smaller tourist crowds, so you can truly relax.
That being said, all of the destinations in this guide have their perks. We hope this guide has helped you narrow down your options, all that's left to do is book your favorite spot and get packing!
Did we miss anything? Let us know in the comments!
Do you own an awesome hostel, hotel or apartment? Want to be featured in our list? Email [email protected] to find out how.
---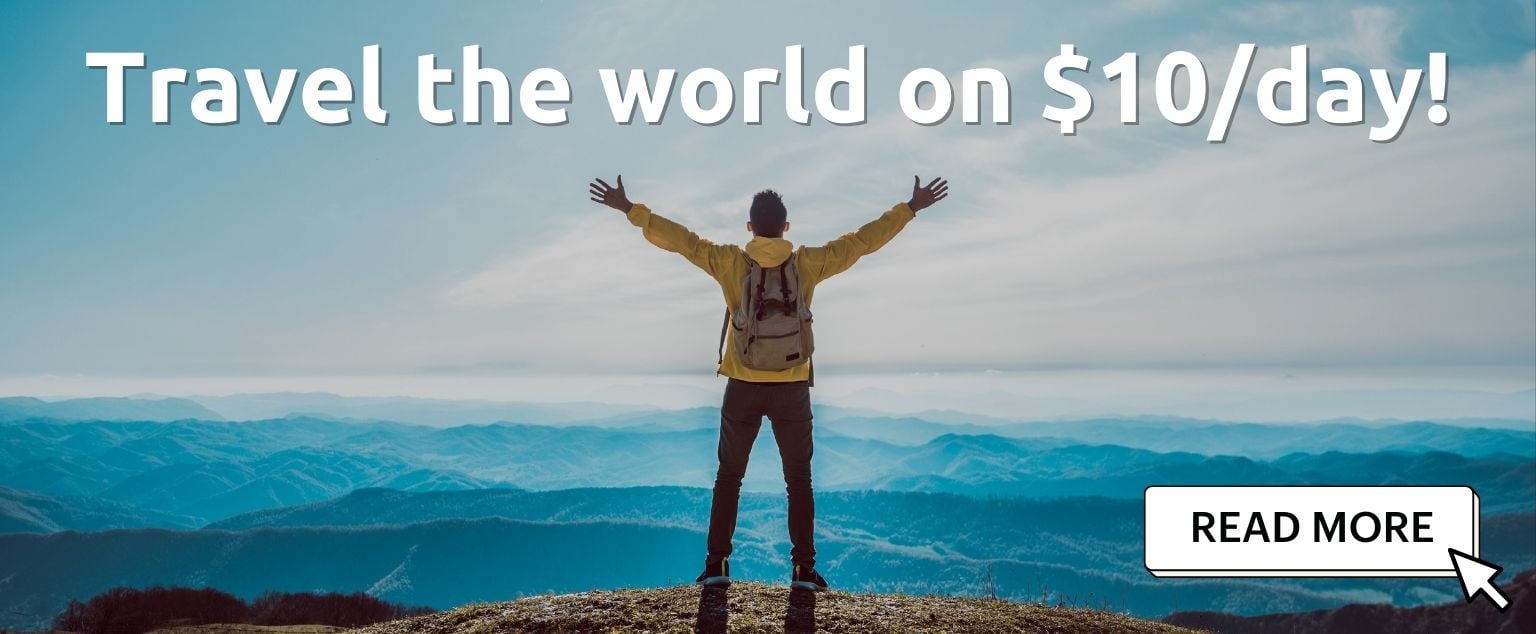 And for transparency's sake, please know that some of the links in our content are affiliate links. That means that if you book your accommodation, buy your gear, or sort your insurance through our link, we earn a small commission (at no extra cost to you). That said, we only link to the gear we trust and never recommend services we don't believe are up to scratch. Again, thank you!