Oman, or the Sultanate of Oman as it's officially named, is located on the tip of the Arabian Peninsula and is still very much an off-the-beaten-path tourist destination. It's a shame because Oman is a bewitching country with endless things to see and do!
It's very culturally rich and has a long and fascinating history. If you are a history buff you will love touring all the many informative museums, gorgeous castles, striking forts, and ancient ruins scattered all over the country.
Do you prefer the beach? Some of the most popular cities are located on the coast and have lovely beaches. Or maybe you have always wanted to sleep in the middle of the desert and ride a camel? That's right, Oman also has one of the most accessible and breathtaking deserts in the world!
When many people think of countries in this part of the Middle East, they immediately associate them with oil money and expensive prices. Just like any other country, Oman has its high-priced accommodation options, but lucky for you there are also tons of backpacker-friendly options too!
There are countless options when deciding where to stay in Oman and I know that it can be overwhelming and confusing at times. But don't worry, that's why I've prepared this ultimate Oman area guide, so you can find the best place to stay in Oman no matter who you are and what type of accommodation you are looking for!
So, let's take a look.
Looking for a place to stay in Oman but don't have much time? Here are my top overall recommendations of the coolest places!
Located fifteen minutes from the Muscat International Airport, this delightful apartment is my top choice in Oman. So close to the airport, it's a terrific place to stay when you first arrive in Muscat. It has one bedroom and is surrounded by tons of shops and restaurants. In addition, there's a huge, beautiful swimming pool and many other amenities that will make your stay feel luxurious and comfortable.
The Nizwa Hotel Apartments is my favorite hostel in Oman, and the ultimate budget accommodation option. They only offer private rooms, but they are some of the cheapest in the whole country. The rooms can sleep anywhere from one to five people, so it's a great choice whether you are traveling solo or as a small group. Furthermore, all of the rooms have been renovated to have a very welcoming and homey vibe.
This five-star resort is the most unique and amazing hotel in Oman. It's a luxury getaway in the middle of the Wahiba Sands desert, and a once-in-a-lifetime kind of place to stay. If you want some adventure, you can choose to stay in an exquisite tent or hut, while being in one of the most remote places on earth. The design of this hotel is jaw-dropping, and if you are a couple this is an ideal romantic hideout. On top of that, they offer a wide selection of epic guided tours!
When it comes to visiting Oman, it's really important that you consider where to stay carefully, as it can be so incredibly hot that you'll want to limit the amount of time you spend in the blaring sun. That means choosing a place to stay that is near to all the things to do in Oman that appeal to you.
The capital city of Muscat is home to the largest international airport in Oman, and in all likelihood, is the place you will begin and end your adventures. That works out great for you because it's an amazing city with so many fun opportunities. It's the perfect combination of big city and nature and is for sure where to stay in Oman during your first visit.
For nature lovers, located amongst some of the tallest mountains in Oman are in Nizwa, a hidden mountain oasis. It's a charming city home to one of the most important forts in the country, stunning mosques, and souqs (local markets). Best of all, the prices are much more budget-friendly than most other cities in Oman, which is perfect if you're planning on backpacking Oman!
Sur is a peaceful and relaxing town full of fun activities for the whole family. There are beaches to pass the always sunny days on, canyons to repel down, incredible sinkholes to marvel at, and rare green turtles to interact with! If you are traveling with kids, this is no question where to stay in Oman.
If you've ever wanted to spend the night under the stars in the middle of the desert, the Wahiba Sands is where to stay in Oman for a desert escape. Here you can leave all the worries of home behind and live like Aladdin. It's one of the ultimate locations for photographers, so make sure you pack your camera!
Now that you've been briefly introduced to the four best cities to stay in Oman, you're probably wanting to know a bit more. Well, I'll give you a little more information on each place and some recommendations for places to visit nearby, so you can make an informed decision about where you want to stay.
1. Muscat – Where to Stay in Oman for your First Visit
Muscat is the capital city, the most populated city, and the most important city in Oman. It holds a long and prestigious place in the history of Middle Eastern cities and was at one point the most important port town on the Arabian Peninsula.
Muscat is a city like no other thanks to the unique mix of modern life and ancestral culture. While parts of the city, like the "Secret Quarter," are still full of traditional homes and buildings, in recent years tons of money has been invested into shopping malls and skyscrapers.
Furthermore, it's where ninety-nine percent of holidays to Oman start and finish since it's home to the Muscat International Airport. The city is jam-packed with things to see and do ranging from up-scale shopping malls, local markets, restaurants, and museums.
Also, since it's surrounded by mountains on one side and coast on the other, there are numerous outdoor activities and day trips to take part in if you are a nature lover.
This modern one-bedroom apartment is located in the heart of Muscat and is ideal for a couple or solo traveler. It's in the center of all the city's top attractions, and only five minutes away from the largest shopping malls! The apartment is super spacious, and in the living room, you'll find a giant 50-inch smart TV that has free access to Netflix. Additionally, the property has an astonishing swimming pool, a gym, a playground for the kids, and an area for barbecuing.
Another fantastic luxury option is this huge three-bedroom, three-bathroom Villa. It can sleep up to ten people and is my top choice if you are traveling as a big group. The master bedroom comes straight out of your dreams with its enormous wardrobe, Jacuzzi bathtub, and 45-meter balcony. In addition, there's a beautiful well-maintained garden and a covered veranda which are both excellent places to unwind at the end of the day.
The Chedi Muscat is a five-star oceanside resort and without a doubt one of the most marvelous hotels in all of Oman! The standard rooms sleep up to three people, while they also offer larger beachside suites. All the rooms and suites come with private terraces or balconies, as well as TVs and espresso machines. Furthermore, the hotel has one of the most jaw-dropping swimming pools you'll ever see, an on-site spa, and six different restaurants! If you want to feel like a celebrity in Oman, this is the place for you!
Things to See and Do in Muscat:
Go bargain hunting and haggle over prices at the Mutrah Souq.
Marvel at the Sultan Qaboos Grand Mosque.
Take a day trip to the Daymaniyat Islands Nature Reserve.
Explore the many "wadis" (valleys) around Muscat.
Walk around the "Secret Quarter" to see traditional Arabian style homes.
Climb the 250 steps to the top pf the Mutrah Fort.
Take a sunset cruise on a traditional Omani dhow boat.
Visit the Oman National Museum and learn about local culture and history.
See a performance at the Royal Opera House.
Marvel at the Wadi Shab and Bimmah sink hole.
2. Nizwa – Where to Stay in Oman on a Budget
Nizwa is an ancient city in Northern Oman located about one hour and forty-five minutes away from Muscat by car. It used to be the main stop on a major Middle Eastern trade route and now has become the second biggest tourist destination in Oman. That's something that would have seemed impossible as recently as 50 years ago when outsiders were often barred from entering the city due to its extreme conservatism.
While they still maintain a conservative culture, they are now much more open to tourists. With that said, you should always respect their local views and dress accordingly when out on the streets. Thanks to the towering mountains all around the city and the abundance of forts, castles, and ruins, Nizwa is beloved by outdoor enthusiasts and history buffs alike.
The Nizwa Hotel Apartments is a stylish hotel-style hostel that only offers private room options. It has one-bedroom, two-bedroom, and deluxe two-bedroom suites, all at very low rates. Regardless of what option you choose, you will have a living room as well as a fully-equipped kitchen. Another great feature of this hostel is that all guests receive free breakfast!
This charming hotel is ideally located in the middle of Nizwa and is a great basecamp for exploring everything in and around the city. The modern rooms are quite spacious and have large windows with city views. Also, there's an in-house restaurant that serves breakfast daily, and you can choose between a continental or buffet-style breakfast. They even have vegetarian and vegan options! Furthermore, they provide a 24-hour reception where they can help you exchange money and with any other questions you may have.
Best Apartment in Nizwa: Luxury Apartment near Nizwa Grand Mall
This modern apartment features one bedroom and two bathrooms. Thanks to two more sofa beds in the living room, it easily accommodates four guests without feeling crowded. The best part about this place is hands down the location though! It's in the dead center of the city only 200 meters away from the Nizwa Grand Mall. Moreover, the neighborhood is super lively and there are tons of great restaurants and cafes within walking distance.
Things to See and Do in Nizwa:
Visit the historic 17th century Nizwa Fort.
Shop for handmade local goods at the Nizwa Souq.
Explore the mountains! Jebel Akhdar is an absolute must see!
Go on a tour of all the ruins around the city.
Check out the ancient Jabreen Castle.
Enjoy a relaxing day at one of the many local spas.
Check out the Jabal Shams (the Grand Canyon of Oman)
Go trekking in the mountains. You can do it on your own or sign up for guided tours.
Try local Middle Eastern Cuisine in one of the many famous restaurants.
3. Sur – Where to Stay in Oman for Families
Sur is situated two hours down the coast from Muscat, almost at the very eastern tip of the Arabian Peninsula. It's an ancient port town that played a crucial role in the history of the country. Over the many years, it's transformed from a popping port village into a charming and quiet seaside town that's ideal for families.
The Ras Al Jinz Turtle Reserve is one of the most remarkable nature experiences in Oman and is an excellent place to spend the day. Thousands of green turtles visit the reserve year-round, with the summer months of May to September being peak season (hatching season).
The Dhow Factory and the Maritime Museum are also marvelous places to check out if you want to learn all about boats of the past.
If you are traveling as a family, this is unquestionably where to stay in Oman! This stunning three-bedroom and five-bathroom seaside villa can sleep six and is the family-sized home you've been looking for. It's incredibly spacious so you will never feel like you are stepping on other people's toes, and it also has a fantastic outdoor space. Outside there's a private swimming pool as well as a large grass lawn with benches where you can sit and relax while the kids swim.
The Sur Grand is a beautiful beachside hotel located in northern Sur a little outside of the downtown area. It has large modern rooms which include private balconies with superb views of the beach. Additionally, all the rooms have air conditioning and flat-screen TVs with satellite channels. The best feature of this hotel is no doubt the wonderful rooftop swimming pool! It has terrific views and is especially a great place to relax at the end of the day and watch the sunset.
Best Hostel in Sur: Ras Al Jinz Turtle Guest House
The Ras Al Jinz Turtle Guest House is located only 1.2km from the turtle beach and is the perfect place to stay if you plan on visiting the turtle reserve. Here all the room options are private, with the largest room being able to sleep as many as five people. If you are a large family, they also have a two-bedroom apartment available which can accommodate up to eight people. Moreover, the hostel has a restaurant, a 24-hour reception, and free high-speed Wi-Fi.
Things to See and Do in Sur:
Take a day trip to the Bimmah Sinkole.
Visit the Dhow Factory and learn all about traditional wooden boat making techniques.
Check out all the local castles and forts.
Stroll around the Old Town and see the lighthouse.
Relax at the beach and swim in the ocean.
Take a tour of the Ras Al Jinz Turtle Reserve.
Go canyoning and repelling with a local agency.
Stop by the Sur Maritime Museum and see restored traditional Arabian shipping vessels.
4. Wahiba Sands – Where to Stay in Oman for Visiting the Desert
The Wahiba Sands, or Sharqiya Sands as it is known locally, is an amazing region to visit for the adventurous folk out there! It's a massive barren desert that covers an area of 12,500 square meters and is almost exclusively made up of sand dunes. Think of the Sahara Desert, only more accessible and easier to explore!
Many people opt to take day trips to the Wahiba Sands, but that's an enormous mistake because one of the coolest and most unique experiences in Oman is actually sleeping in the desert! There are tons of desert camps, ranging from dirt cheap and basic, to luxury five-star resorts, so regardless of your travel style there will be a place for you.
Additionally, you can sign up for all sorts of adventure-filled activities such as riding a quad bike, sandboarding, hikes, camel rides, and visits to traditional Bedouin homes.
The Dune Camp is a great place to stay regardless of whether you are traveling solo, as a couple, or as a large group. Here you will have a true desert experience as the camp is quite isolated from the outside world. There's a kitchen guest can use, but they also offer hot meals and drinks for very reasonable prices. The host is very friendly and will reach out to you in advance to give you more information about the camp and to arrange a meeting point to pick you up prior to your stay.
This large desert camp has 40 tents and mudrooms in the middle of the desert. It's completely surrounded by beautiful sand dunes and gives you a true break from all the stresses of day-to-day life. They do a great job creating a friendly and relaxed atmosphere that will make you want to stay forever. Breakfast is provided free of charge every morning, and tea and coffee are always free during your stay. On top of that, they have a huge selection of fun guided desert activities to choose from!
Desert Nights Camp may still be considered a camp, and it's still located in the middle of the desert, but that's where the similarities end between this luxury resort and the two previous camps. It's a five-star resort that offers 39 exquisite and traditionally decorated Bedouin tents, along with 14 similarly decorated luxurious rooms. There's also a lounge room that has billiards, darts, foosball, and other games. If that wasn't already enough, they also offer tons of luxury desert experiences and have a swimming pool!
Things to See and Do in Wahiba Sands:
Sleep overnight in the desert in a camp.
Go on a camel tour in the desert.
Explore more of the desert by car on a 4×4 desert safari.
Take a day trip to the Wadi Bani Khalid.
Hop on a quad or a sand board for an adrenaline filled adventure.
Wake up early so you can see a beautiful sunrise over the dunes.
Learn about local culture by visiting the home of a traditional Bedouin family.
ALWAYS sort out your backpacker insurance before your trip. There's plenty to choose from in that department, but a good place to start is Safety Wing.
They offer month-to-month payments, no lock-in contracts, and require absolutely no itineraries: that's the exact kind of insurance long-term travellers and digital nomads need.
SafetyWing is cheap, easy, and admin-free: just sign up lickety-split so you can get back to it!
Click the button below to learn more about SafetyWing's setup or read our insider review for the full tasty scoop.
Oman is a country most people still haven't traveled to for one reason or another, but due to everything it has to offer, that's sure to change in the near future!
Now is the perfect time to visit as it is still relatively unexplored, maintains its traditional feel, isn't full of tourists, and has low prices. What are you waiting for?!?!
As you have seen, Oman has accommodation options for everyone, no matter what you are interested in or what your budget may be.
Choosing where to stay is no easy task, but if you pick the wrong location, it can really put a downer on your trip. I hope that this guide has helped you decide where to stay on your next trip to Oman.
Did you find what you were looking for? Let me know in the comments!
---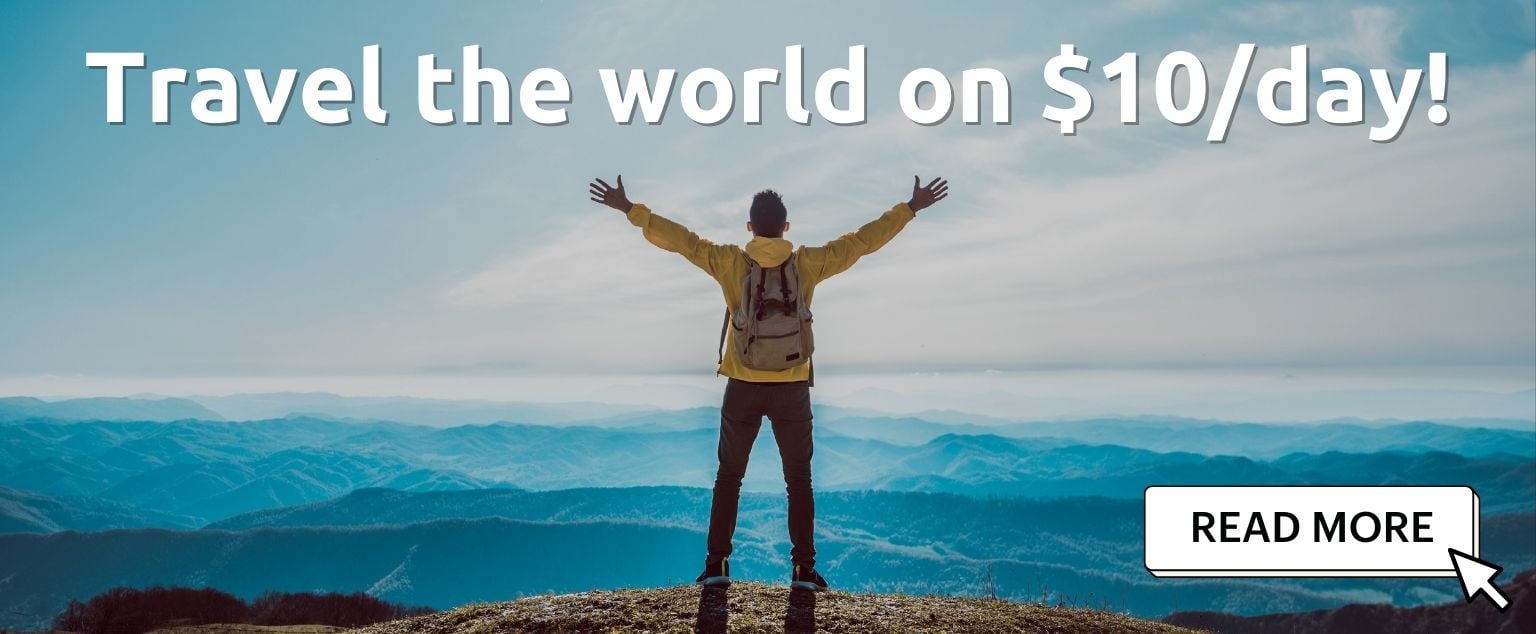 And for transparency's sake, please know that some of the links in our content are affiliate links. That means that if you book your accommodation, buy your gear, or sort your insurance through our link, we earn a small commission (at no extra cost to you). That said, we only link to the gear we trust and never recommend services we don't believe are up to scratch. Again, thank you!