Despite the impracticalities of living on a 45 degree angle, the Amalfi Coast's Positano is a thriving pillar of the modern Italian getaway.
Because Hell's kittens it is pretty.
Even though your buffet breakfast is sliding off the table, you can't stand straight anymore (could be the Aperol), and no handbrake has ever survived for longer than a month, your stay in Positano will be truly, truly special.
Of course, everyone else knows this too, which means Positano gets booked up and locked down like a Friday night cabaret. Your only hopes lie in my phoenix-like guide to where to stay in Positano, rising from the ashes shinier and with more links than ever before…
Let's take down this Amalfi Coast town!
Whether you be holiday goer, beachside menace or genuine person backpacking through Italy, I have collected the class A's of places to stay in Positano. Enjoy these top picks!
If you're after a seriously romantic and unique Positano stay, then lock in for this one! Located in a genuine medieval tower, on a cliff, the views are shockingly beautiful. Hotel guests won't feel as pampered as they would do here…
There is a hot terrace shower, an ice machine, and if that is not enough, daily cleaning services! This space does come in at a premium, but Positano was never cheap anyway. It's one of the best Amalfi Coast Airbnbs around.
Undoubtedly one of the best hostels in Positano. Few hostels have access to this level of outrageous view, this much class, or this much style. A stay here is not a grubby bed in a dingy and rundown barn, but an enlightening experience which is up there with the very best on the Amalfi Coast. Nay, Italy.
With a minimum of 742 steps between you and the beach, you even get some free exercise (there is a bus too, chill). Legendary status surrounds this Italian hostel.
Best Hotel in Positano: Le Sirenuse
Offering an oyster bar, a Michellin-starred restaurant and extremely elegant rooms, it isn't difficult to pretend you have done good deeds, perished, and are now entertaining a surprisingly Italian afterlife. And what afterlife is complete without an outdoor pool, hammam and fitness centre?
Not this one. There is a spacious terrace, sauna and massage parlour too.
The rooms are better equipped than I will ever be.
Positano is one of the best places to stay on the Amalfi Coast. It is commonly perceived as the king of Amalfi Coast towns, threatening unreal views, seas bluer than a depressed lemming, and numerous restaurant.
When you visit Positano you will be captured by luxurious villas, boutique hotels, and even the occasional Michelin-star restaurant. But Positano is also popular. Book ASAP to make sure you don't face horrific prices or limited options.
Starting with Lower Positano, in the centre of town. Here you'll find a wide selection of restaurants and cafes, as well as shops, beaches and bars. This neighbourhood is conveniently located for sightseeing locally and tackling a wider Amalfi Coast itinerary.
It's also the best place to be if you want to be in the heart of the action. The majority of Positano's nightlife is clustered here, as well as the area's most popular bars.
Set northwest of the city is the Chiesa Nuova neighbourhood. Centred around a stunning church, this delightful borough boasts good shopping, tasty food and a good selection of affordable accommodation options.
Travel south from here and you'll arrive in Fornillo. A fantastic option for families visiting Positano, Fornillo has a beautiful and relaxed beach, lots of treats, and great access to the town centre.
And finally, travel northeast from Positano to the stunning and secluded neighbourhood of Montepertuso. This small and calm hillside village offers great access to nature, with numerous hiking trails and walking paths.
Positano is not massive! You can walk across the entire town (if you're not afraid of steps), which makes it a super convenient place to be. As one of Italy's top spots, however, it can get pricey, especially in the centre.
Make sure to pick an area which suits you the best!
1. Lower Positano – Where to Stay in Positano for Your First Visit
Lower Positano is the best place to stay if you're visiting Positano for the first time. Located close to the beach, this neighbourhood offers easy access to a myriad of shopping, dining and sightseeing options.
This is also the best place to stay if you're keen to explore more of the Amalfi Coast. Lower Positano is well connected to idyllic and iconic destinations like Capri, Ravello and Ischia. From here you can explore the best that this breathtaking region has to offer.
This loft is one of the best spots for a first-time stay in Positano. It's less than 10 minutes from the beach, shops, and bars, and provides a comfortable base to return to. The flat features traditional furnishings and boasts a balcony with stunning sea views.
This charming four-star property is centrally located in Positano. It provides easy access to the beach as well as great shops, restaurants and bars. This property offers a range of features, including a swimming pool, free wifi, and a cosy lounge bar. There's also a delicious on-site restaurant.
Hotel Posa Posa is ideally situated within walking distance of the Gulf of Salerno, with a variety of eateries and cafes nearby. Rooms are traditional and elegant, and each is outfitted with A/C, a refrigerator and a minibar. There's also a swimming pool and terrace onsite.
As one of the best hotels in Positano, it is hardly surprising (at least to me) that the Hotel Palazzo Murat joins my list. A fit breakfast buffet awaits guests each morning (including homemade pastries), and the on-site restaurant turns out magical dishes to a porch decorated by some extremely old cyprus trees. Tours are run directly from this luxury hotel in the summer, meaning that you can explore the coastline much more easily than your neighbours!
Losers.
Things to Do in Lower Positano
Explore the intriguing Grotta la Porta cave.
Go snorkelling and explore the world beneath the waves.
Be stunned by the gorgeousness of Capri, via a small group boat excursion.
Grab a towel and spend a day lounging on the sands of Spiaggia Grande.
Hire a boat and enjoy unparalleled views of the colourful village.
Marvel at the incredible Chiese di Santa Maria Assunta e Cripta Medievale, which dates back to the 12th century.
Indulge in a local's dream tour of the Positano coast by boat. Snorkelling, swimming, and alcoholic beverages included!
Shop until you drop at Positano's unique and local boutiques.
Sip a cappuccino at charming La Zagara.
2. Chiesa Nuova – Where to Stay in Positano on a Budget
Chiesa Nuova is a charming neighbourhood in Positano. It's centred around the stunning Chiesa Nuova – or New Church of Positano – and offers spectacular views of the village, the bay, and out onto the horizon. You'll also find a great selection of shops and restaurants, as well as independent boutiques and relaxing wine bars.
Chiesa Nuova is also our recommendation for where to stay for travellers visiting Positano on a budget. It's where you'll find one of the few hostels in town – and, in our opinion, the best. There are also a handful of modern villas, rustic B&Bs, and boutique hotels. By staying in Chiesa Nuova, you're guaranteed to stretch your budget just a little bit further.
Boasting incredible views from most rooms and the outdoor terrace, this apartment is one of the best places to stay in Positano. Up to six guests can stay here, making it ideal for groups or families looking to discover the area. Free parking and wifi are available, and you'll have all the comforts of home. The location is also pretty hard to beat; shops and restaurants are just outside and the beach is a 15-minute stroll away.
This hostel is our pick for where to stay in Chiesa Nuova. Located at the top of Positano, this hostel boasts a large terrace and breathtaking views. It's ideally located for travellers who love to sightsee and explore. They offer high-tech electronic door locks and private lockers.
Looking out over the Amalfi Coast town of Positano, like a majestic eagle, is the Hotel Villa Delle Palme. Rooms are classically decorated, and free wifi comes with the territory. Each room has a private balcony too. Of course.
The hotel is smuggled between 2 restaurants that are run by the same owners. You can get discounts if you fancy eating in either! The centre of Positano can be reached by a bus, which stops 100 metres away.
Best Villa in Chiesa Nuova: Villa Fortuna
This gorgeous guest house boasts comfortable rooms, plush beds, and stunning sea views. You'll have your own bathroom, fridge, kettle, and private balcony where you can enjoy coffee in the mornings or a glass of wine at night. Rooms are beautifully furnished and feature tiled floors to keep things cool. You'll be close to bus stops, shops, bars, and pretty much everything else you could want to explore!
Things to Do in Chiesa Nuova
Dig into a delicious meal of pizza and pasta at La Cantina delle Tre Sorelle.
Eat great Italian fare and enjoy a beautiful view at Il Grottino Azzurro.
Excite all of your senses with a mind-blowing seafood meal at Next 2 Restaurant and Wine Bar.
Explore the quint and postcard-worthy streets of Chiesa Nuova.
Send it all the way to Vesuvius and Pompeii on a raucous volcanic day trip (or classy).
Indulge in fresh seafood and fabulous homemade pasta at Ristorante C'era una Volta.
Marvel at the detail of the church.
Rent a scooter and cruise the Costiera Amalfitana roadway.
Walk down the hill and spend a day lounging on one of Positano's beautiful beaches.
3. Lower Positano – Best Area to Stay in Positano for Nightlife
Positano is a hotspot for nightlife on the Amalfi Coast, and Lower Positano is where you'll find a great selection of bars, clubs and bistros. Whether you want to dance the night away or watch the sunset with a glass of wine, Lower Positano has what you're looking for.
Party animals won't want to miss the chance to spend a night at the famous Music on the Rocks. This legendary discotheque is located right on the Spiaggia Grande Beach and for decades it has welcomed international celebrities to drink, dance and party in its unique cave setting.
Is that another Airbnb with views that could blow a lightbulb? Indeed it is, because Casa Cinque has outrageous scenery on an understated terrace. You truly may as well be staying at one of the best luxury hotels on the Amalfi Coast for all the comfort and charm you will receive by staying here! The spacious rooms and sea view terrace (alongside handmade terracotta floor) are complemented by fine furnishings. A masterful habitation.
Villa Flavio Gioia provides cosy and comfortable accommodations at the heart of Positano. It is ideally located for shopping and going out, and the beach is just a short walk away. This charming four-star property boasts a full range of features, including wifi, a restaurant, and a concierge.
Best Hotel in Lower Positano: Hotel Poseidon
Are you up for some breathtaking sea views at one of the best luxury hotels in Positano? Complete with outdoor pool, Turkish bath and buffet breakfast, Hotel Poseidon is an understated gem of Positano. The pool bar isn't such a bad feature either.
Forget any other ideas you may have had in the distant past, this hotel will send your holiday beyond luxurious, like owning a set of gloves for driving.
This spectacular three-star hotel is our pick for where to stay in Lower Positano. It is a short walk to the best bars and restaurants, as well as the town's top attractions. Comprised of modern suites, this hotel offers large rooms, delicious food, and stunning sea views.
Things to Do in Lower Positano
Dance your worries away at the legendary Music on the Rocks.
Drink refreshing G&Ts on the patio at La Brezza Net Art Café.
Eat amazing seafood at Buca Di Bacco 1916.
Head out to Capri to see the famous Blue Grotto!
Enjoy great music, delicious drinks and plenty of fun at L'Alternativa Positano.
Excite your senses at Al Palazzo.
Feast on homemade local fare at Caffe Positano.
Indulge at Chez Black, a venerable Positano institution.
Sample sophisticated and high-quality drinks at Franco's Bar, an al fresco watering hole suspended above the sea.
Set off into the sea at sunset for some quality views, beverages and conversation!
Sip great cocktails on a terrace overlooking the sea at American Bar.
Stare out at a breathtaking view at Positano Paradise Lounge.
4. Montepertuso – Coolest Place to Stay in Positano
Montepurtuso is a small village located north of Positano. Surrounded by lush landscapes and rolling hills, Motepertuso is a scenic paradise perfect for hiking, trekking and getting lost in nature. Here you'll find a great selection of trails and paths that meander through the countryside offer spectacular sea views.
If you love to eat (and who doesn't) you'll certainly want to explore the streets of Montepertuso. Tucked throughout this charming village are a great array of bistros, cafes and restaurants serving up local dishes and homemade pasta. Your taste buds will be amazed by the flavours of Montepertuso.
Perfect for those searching for a quieter holiday, this Airbnb hosts three sea view terraces, rustic architecture, and a perfect location. The panoramic terraces are a a massive plus (private balconies are always a delicacy). You can look at the sea in 3 different ways!
There is free wifi, a comfortable living room, functional kitchen, TV and washing facilities. The property is accessed via steps, so let the host know if you need help with baggage!
This bed and breakfast is our top pick for where to stay in Montepertuso. It's located in the picturesque countryside of Positano and is a short drive to the heart of the village. Each themed room has unique décor, air conditioning and a refrigerator.
This hotel is ideally situated for getting back to nature and exploring the Italian countryside. It offers a range of features, like luggage storage, free wifi and a terrace. You'll enjoy delicious food, a relaxing garden and stunning views.
Best Bed & Breakfast in Montepertuso: B&B Mamma Rosa
B&B Mamma Rosa is a beautiful property located at the heart of the village, close to charming eateries and cosy cafes. This hotel has a swimming pool and terrace where you can enjoy spectacular views of the village and the sea. There's also a fantastic restaurant and bar on-site.
Things to Do in Montepertuso
Dine on delicious homemade pasta and enjoy great views at Ristorante bar Il Ritrovo.
Don't miss the Fontana Vecchia, a fountain known for its pure, clean drinking water.
Eat amazing pasta dishes at Ristorante Donna Rosa.
Grab a slice of pizza at Positano Pizza Experience.
Hike to the top of Monte San Michele and enjoy a very scenic view.
Indulge in authentic Italian food at La Tagliata.
Marvel at the Chiesa di Santa Maria delle Grazie.
See the "hole in the mountain," Montepertuso Il Buco.
Sip and sample a great selection of local Campania wines at Swirl the Glass.
Trek the trails through the Lattari Mountains.
5. Fornillo – Best Neighbourhood in Positano for Families
Fornillo Beach is a small and tranquil neighbourhood located west of Positano town centre. Just a 15-minute walk from the busy and bustling port jetty, Fornillo Beach offers a fantastic break from the throngs of tourists and the buzzing crowds.
Fornillo Beach is our pick for where to stay in Positano for families. This neighbourhood is where you can enjoy a peaceful and relaxing day at the beach without the swarms of people. You'll feel like you have your own private beach by staying in picturesque and overlooked Fornillo.
This family-friendly apartment is our favorite Airbnb in Fornillo thanks to its giant balcony and great value for money. The flat is spacious and features traditional furnishings. Large windows let in plenty of natural light and epic views, while the kitchen, lounge, and main bedroom lead out onto the terrace. Its central location means you'll have everything in town within easy reach, and it's an ideal base for taking day trips out.
This property is located close to Fornillo Beach. It offers a wide range of features, including free wifi and a rooftop terrace. Rooms are comfortable and spacious – and perfectly designed for families. You'll also enjoy a private balcony, a flat-screen TV, and a daily buffet breakfast.
Hotel Pupetto is our top choice for where to stay in Fornillo thanks to its great beachside location and stunning views. This hotel has 34 comfortable rooms – many of which are geared towards families – with modern amenities and features. Guests of this hotel will enjoy a swimming pool, a private beach and free wifi.
This charming three-star hotel is set in scenic Positano. It is close to a wide range of restaurants, as well as beaches and bars. Rooms are spacious and comfortable, and each has great amenities. They provide free wifi, a rooftop terrace and an airport shuttle.
Things to Do in Fornillo
Enjoy fresh seafood dishes at Il Fornillo.
Grab a quick and casual lunch at Ristorante La Marinella.
Indulge in excellent shellfish and other dishes at Ristorante Saraceno D'Oro.
Rent kayaks and glide across the crystal-clear waters of the Gulf of Salerno.
Savour a refreshing and delicious cone of lemon gelato.
See the interesting Grotta di Fornillo.
Sip local wines at rustic LO Guarracino.
Swim, splash, lounge and play at peaceful and picturesque Fornillo Beach.
Here's what people usually ask us about the areas of Positano and where to stay.
There is no excuse! Your mother wants you back in one piece, and your father will not be covering your medical bill. It's time to step up, accept adulthood, and purchase a document that not even the sellers quite understand. This one is a top choice 🙂
ALWAYS sort out your backpacker insurance before your trip. There's plenty to choose from in that department, but a good place to start is Safety Wing.
They offer month-to-month payments, no lock-in contracts, and require absolutely no itineraries: that's the exact kind of insurance long-term travellers and digital nomads need.
SafetyWing is cheap, easy, and admin-free: just sign up lickety-split so you can get back to it!
Click the button below to learn more about SafetyWing's setup or read our insider review for the full tasty scoop.
Positano is one of the most beautiful destinations in Italy. With its colourful cliffside buildings, winding streets and pristine beaches, it is a picture-perfect-postcard town that will transport you to another world. Add to that its rich history, diverse culture and incredible food scene, and it's no wonder that Positano is such a popular travel destination.
Just to recap; Hostel Brikette is our number one choice for budget accommodations in Positano. This Chiesa Nuova hostel has a large terrace, the best views of any hostel anywhere, and
Our recommendation for the best hotel is Villa Rosa Hotel Positano thanks to its central location, large rooms, and its delicious dishes on offer.
Do you own an awesome hostel, hotel or apartment? Want to be featured in our list? Email [email protected] to find out how.
---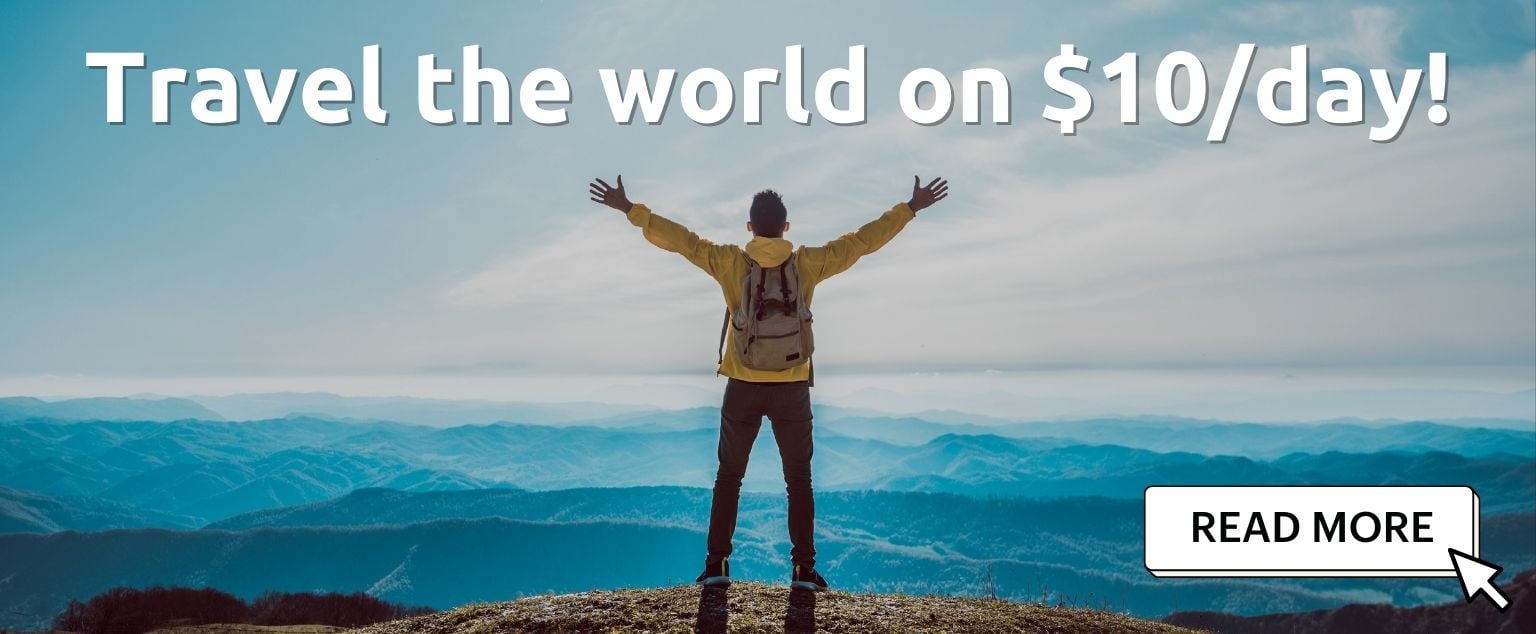 And for transparency's sake, please know that some of the links in our content are affiliate links. That means that if you book your accommodation, buy your gear, or sort your insurance through our link, we earn a small commission (at no extra cost to you). That said, we only link to the gear we trust and never recommend services we don't believe are up to scratch. Again, thank you!