Set in the heart of Southeast Asia, Thailand is one of those tropical destinations every traveler dreams of visiting. Most tourists visit the stunning beaches and islands. However, there is so much to see and do in Thailand's two biggest cities, Bangkok and Chiang Mai.
As Thailand's capital city, Bangkok is most visitors' first point of entry. This bustling metropolis is packed with modern and ancient culture and religious importance, with impressive galleries, museums, and shops. It's also known for its vibrant nightlife scene and famous red-light district.
On the other hand, Chiang Mai is a more laid-back city with less of a high-rise feel. Set in the jungle and mountains of Northern Thailand, this city is overflowing with gorgeous temples, religious sites, and an abundance of outdoor adventure.
The cities are totally different, so if you only have the time or budget to visit one, continue reading for an in-depth comparison of Bangkok vs Chiang Mai.

Unlock Our GREATEST Travel Secrets!
Sign up for our newsletter and get the best travel tips delivered right to your inbox.
Bangkok vs Chiang Mai
As the largest and second largest cities in Thailand, many tourists have to choose whether to visit Chiang Mai or Bangkok. Let's look at the differences and similarities between these two Thai cities, considering the main features you might look for as a tourist in Southeast Asia.
Bangkok Summary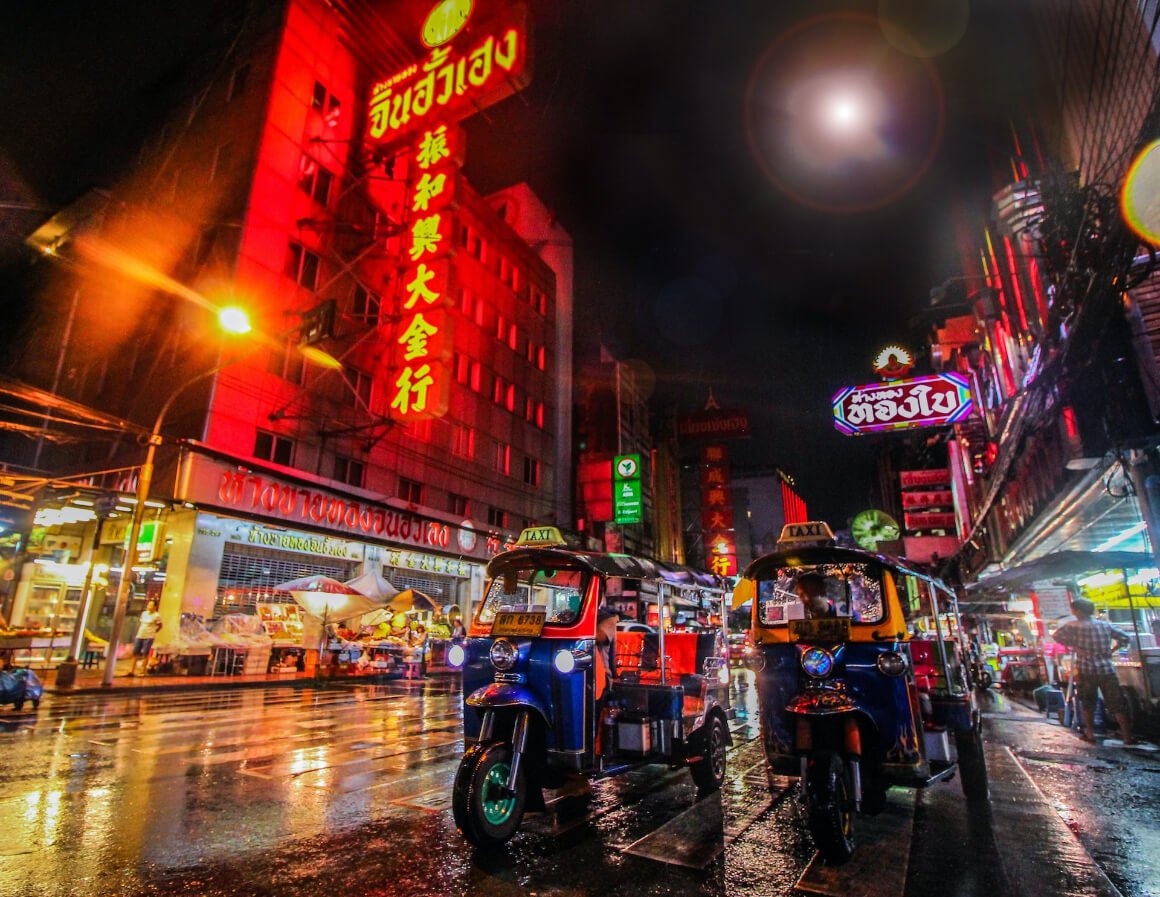 Bangkok is the capital and largest city in Thailand. Bangkok's city municipality is 605 square miles large, while the metro area reaches 2996 square miles.
Known for its street life, cultural landmarks, and vibrant red-light district. Also famous for its incredible Buddhist temples and nightlife.
Easy to get to via Suvarnabhumi Airport (BKK), which welcomes flights from across the world daily. You can also fly into Don Mueang Airport (DMK), which services more domestic flights.
Bangkok has a modern public transport infrastructure. The Skytrain and Metro are the most efficient modes of transport, which are fast and easy to navigate. There are also bus routes and cheap taxis; however, traffic can be heavy.
Most hotels are set in high-rise buildings, and most brand-name hotel groups have properties here. There are also more affordable hotels and low-cost hostels where you can book a bed in a shared room.
Chiang Mai Summary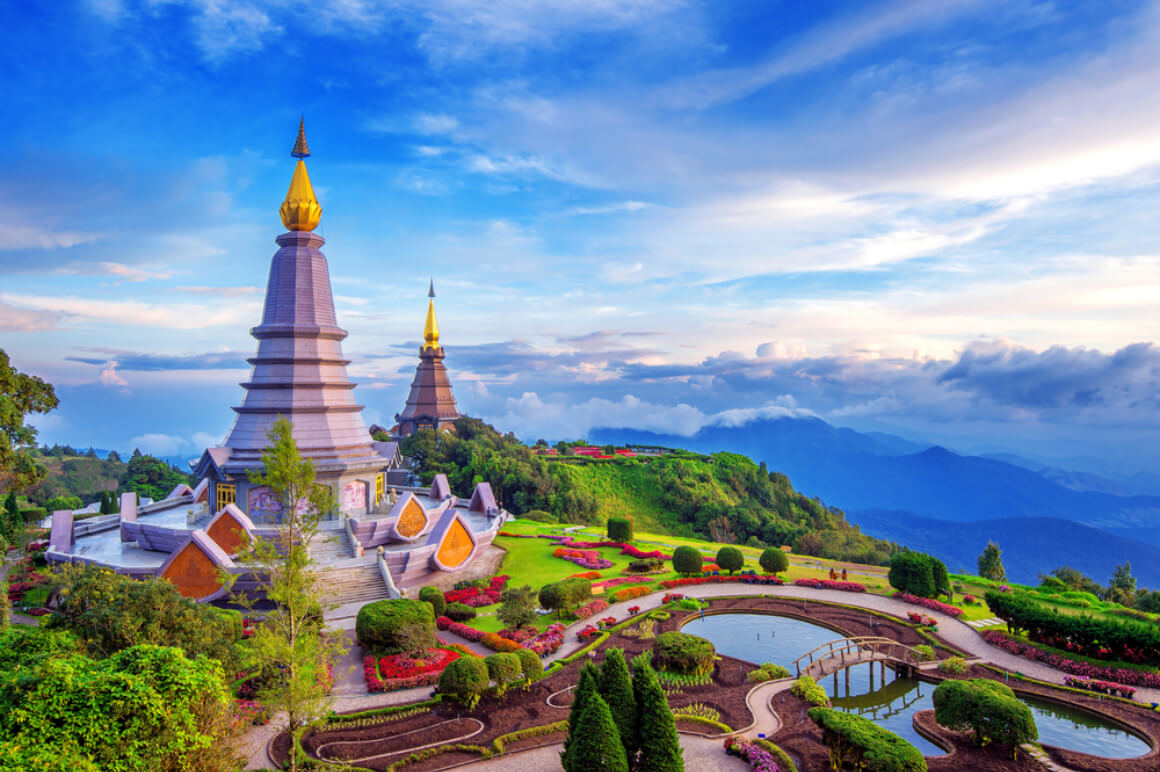 The largest city in northern Thailand and the second largest in the country. The city municipality is 15 square miles, while the metro area reaches 889 square miles.
Famous for its incredible ancient temples and striking mountain landscape.
Most international tourists travel to Chiang Mai via Bangkok by flying a one-and-a-half-hour journey between the cities. The other option is to catch a day train which is a great way to see the scenery between Bangkok and Chiang Mai.
Tourists can use buses, taxis, and tuk-tuks to get around the city. The city is also compact enough to explore by foot or bicycle, and Ubers are available too.
Chiang Mai offers a lot of gorgeous hotels in a jungle setting. Hotels usually have incredible mountain views, and Resorts and spas are common. There are also budget-friendly homestays and hostels available.
Is Bangkok or Chiang Mai Better
There's no way to say whether Bangkok or Chiang Mai is better than the other, as this is an entirely personal question that has to do with your personal travel priorities and needs. With that in mind, I've put together a comparison based on some common travel questions that could make your decision easier.
For Things to Do
Depending on whether you're a city-slicker or an outdoor lover, you might prefer Bangkok or Chiang Mai as a travel destination.
Bangkok is a massive city with over ten million residents, with its defining feature being sky-high buildings. It is set along the Chao Phraya River and has its fair share of parks which makes it a dream come true for architecture fans.
Although large in its own right, Chiang Mai is more of a low-rise city with many more green spaces. In fact, this northern city is surrounded by lush mountains and tropical forests. It has more of a traditional feel than Bangkok.
Shopping fans will prefer Bangkok, known for its incredible malls, shopping streets, and local boutiques. You can get just about any item of clothing remade or copied by incredible seamstresses here overnight!
There is a museum in Bangkok for every interest, whether you're fascinated by history, art, or current affairs. Both Bangkok and Chiang Mai have tons of exciting temples, with some clad in gold mosaic tiles. If temples are a high priority for you, Chiang Mai is known for its impressive Buddhist temples.
If you're wondering whether Bangkok or Chiang Mai is better for party animals, Bangkok is undoubtedly the better option, with a thriving nightlife scene made all the more interesting by the famous red-light district. While this might not be to everyone's taste, a night out on the town in Bangkok is a cultural experience in itself.
Bangkok also takes the cake when it comes to food, featuring an eclectic mix of local street food, high-end Thai cuisine, and world-class international restaurants. Rooftop bars and night markets are popular here.
Chiang Mai is the better option for adventurous travelers who thrive in the outdoors. With large natural spaces like the Doi Inthanon National Park (one of many national parks in Thailand), hot springs, and sprawling farms.
While both cities have lots to do for children, traveling with a small child in a massive city like Bangkok can be overwhelming. On the other hand, Chiang Mai has many outdoor spaces and child-friendly activities that make this city ideal for young families.
With most international ex-pats living in Bangkok, Chiang Mai is better for a more authentic Thai experience, while Bangkok is better suited for a modern Asian experience.
Winner: Bangkok
For Budget Travelers
Thailand is known for its low cost of living, with a typically weak currency making it affordable for those traveling on the Dollar or Euro. Bangkok is slightly more expensive than Chiang Mai, with the most notable price difference being accommodation.
Accommodation in Bangkok is urban, while Chiang Mai has a mix of urban and semi-rural accommodations. The average hotel for two guests in Bangkok costs $69 or $45 in Chiang Mai, and a room in a hostel dorm in both locations could cost closer to $25.
Local transport in Bangkok (like tuk-tuks and metro) can cost you about $4.5 per day. Transport in Chiang Mai is slightly less at $3.15 since the city is much smaller.
One meal at a restaurant should cost around $6, less if you buy from a street vendor in Bangkok. Food for one day in Bangkok might cost $15. A meal in Chiang Mai costs less, at $3.5, while food for an entire day should be at most $10.
A pint of beer in Bangkok costs between $1.5 and $4, while a domestic beer in Chiang Mai shouldn't cost more than $1.8.
Winner: Chiang Mai
Small Pack Problems? 😉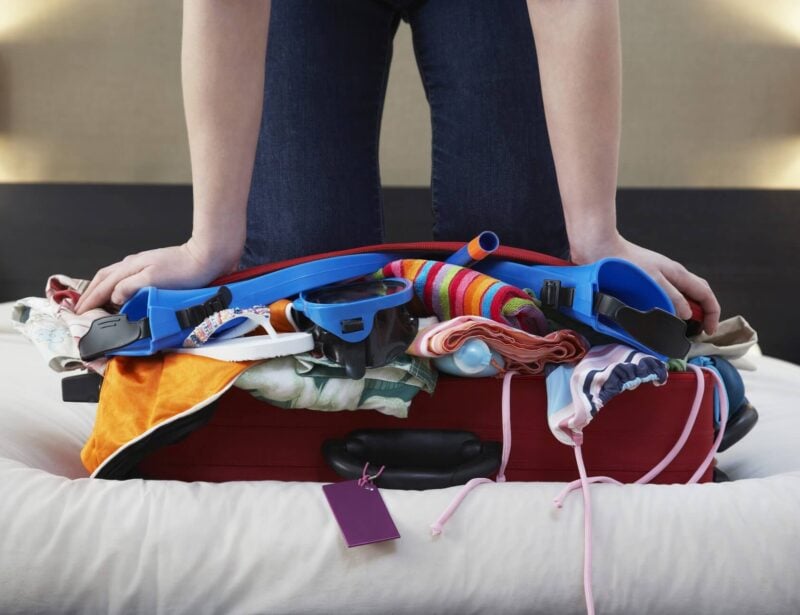 My missus travels with all her clothes in ziplock bags: don't be like my missus. UP YOUR PACKING GAME!
Packing cubes for the globetrotters and compression sacks for the real adventurers – these babies are a traveller's best kept secret. They organise yo' packing and minimise its volume too so you can pack MORE.
Or, y'know… you can stick to ziplock bags.
View Our Fave Cubes
Or Check Out the Sacks!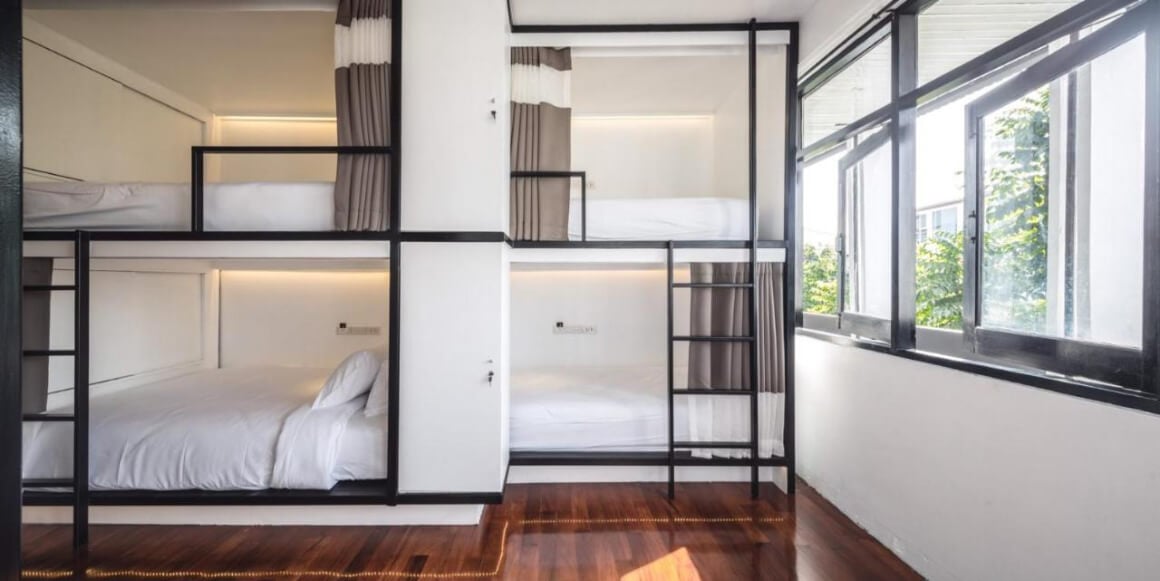 The Common Hostel SHA is easily one of the coziest and most affordable places to stay in Chiang Mai. It features a spacious common area with games, a restaurant, and a co-working space and includes both private and dormitory-style rooms.
For Couples
If you're a city-slicking couple who thrives in a busy atmosphere, you might prefer Bangkok over Chiang Mai. However, most couples opt for a more relaxing and peaceful environment, which is better found in the less-populated city of Chiang Mai.
Chiang Mai is surrounded by mountains and lush jungles, making it the better destination for outdoorsy couples who thrive on adventure. If you enjoy hiking and spending time in the great outdoors, there is much more for you to do in Chiang Mai.
Those who enjoy ultra-luxurious hotels with incredible skylines would fare better in Bangkok, which is home to some of the world's most opulent hotels. The culinary scene is also more diverse in Bangkok, with a global population that contributes different cuisines and cooking techniques to the food scene.
Couples keen to learn more about Thailand's culture, history, and religion will enjoy both cities. While entirely different from one another, each city shows a different perspective of Thailand's fascinating culture and past.
With its resort-like hotels and spas, Chiang Mai is better for couples who want a pampering experience. With infinity swimming pools overflowing into the jungle and incredible views of the jungle landscape, this part of the country is much more relaxing and peaceful than the city life in Bangkok.
Winner: Chiang Mai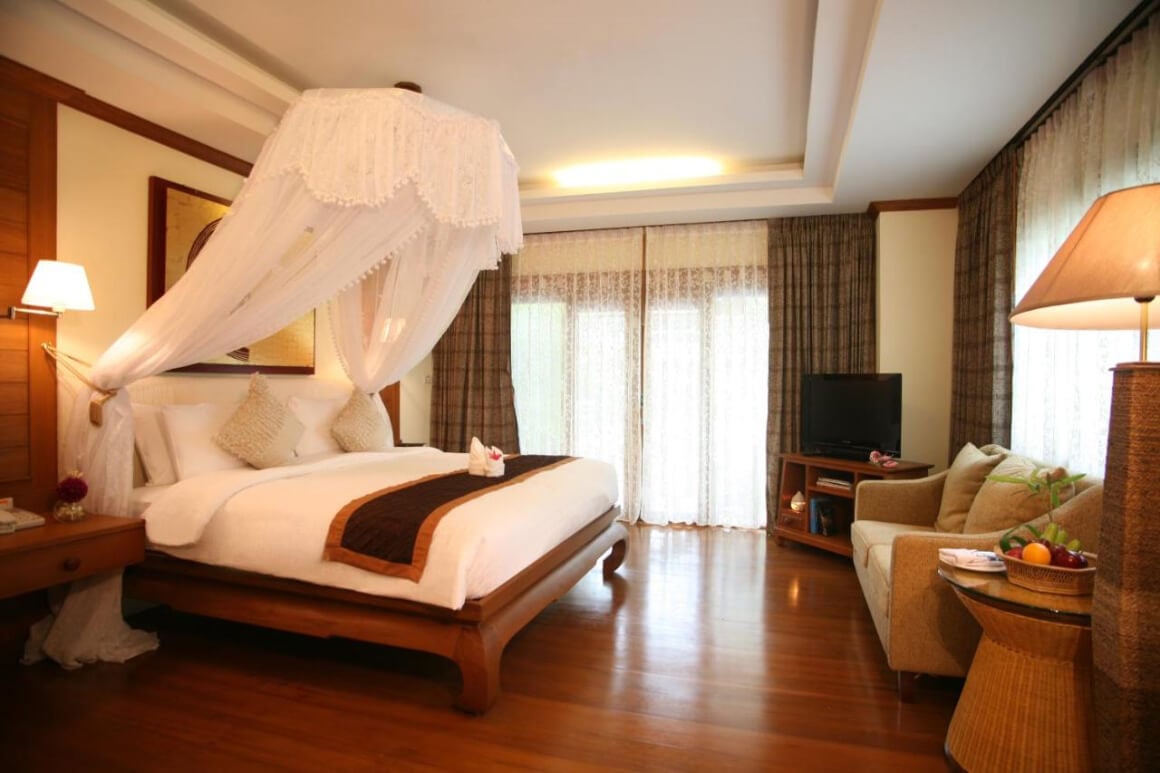 Surrounded by tropical greenery, Centara Khum Phaya Resort & Spa is a Centara Boutique Collection property with one of the most peaceful spas in Chiang Mai. The hotel boasts spacious Thai-style hotel rooms bordering a huge lagoon pool and is surrounded by lush gardens.
For Getting Around
Like any modern city, Bangkok is incredibly convenient to get around. Although the city is massive, sprawling hundreds of square miles, efficient and reliable public transport makes it possible to explore the city.
Areas of Bangkok are walkable, but since the inner city alone is bigger than 600 square miles, I wouldn't consider it a particularly walkable city. If we compare Bangkok to Chiang Mai, Chiang Mai is much more compact, and it is possible to walk between major attractions and neighborhoods.
Public transport in Bangkok is affordable and reliable and runs extensive networks throughout the city. The easiest way to travel around the city is by Skytrain or metro, and the city also runs extensive bus routes connecting areas that aren't serviced by the metro.
Taxis are relatively cheap in Bangkok, but since the city is so busy, you could spend a lot of time sitting in traffic on the roads. Tuk-tuks are more affordable and can navigate through traffic easier than a wide car. These are a rite of passage for tourists, although they are not airconditioned and can be pretty terrifying on busy roads.
The most popular way to get around Chiang Mai is by Songthaew, which is basically a red truck turned into a tuk-tuk. These taxis are the preferred mode of transport for locals and a thrilling experience for tourists! Taxis, Ubers, and other ride-share apps are also available in Chiang Mai, but prices are significantly higher than hailing a songthaew.
Since the city is a lot smaller than Bangkok, many tourists explore Chiang Mai on foot or by bicycle. Bikes can be rented all over the city and are a cheap (although sweaty) way to get around!
Winner: Bangkok
For a Weekend Trip
If you only have a short weekend to spend between these two cities, I highly recommend visiting Bangkok over Chiang Mai. Although the city is massive, it is entirely possible to get a good sense of the place in two to three days. It's one of those places with so much to do that you either have to commit to an extended vacation here or just scratch the surface without overwhelming yourself – and I advise the latter.
Any longer than a few days in Bangkok, you'll feel dizzy and overwhelmed by the busy city's lights, sounds, and smells.
During a weekend in Bangkok, you could visit the Asiatique The Riverfront for a unique shopping and dining experience, enjoy a dinner cruise on the Chao Phraya River and visit a sky bar overlooking the city skyline for some incredible views.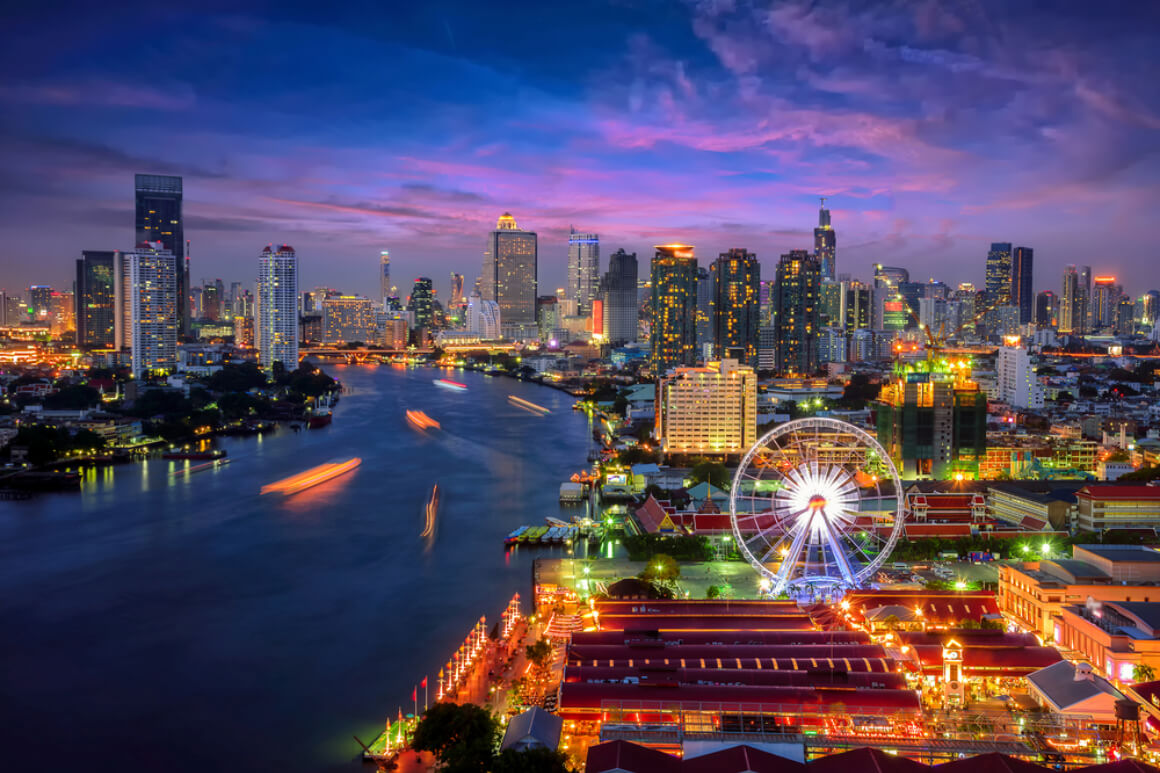 Chinatown Heritage Center and the Golden Buddha are worth checking out during your visit, as are the Grand Palace and Jim Thompson House – two incredible historical architectural feats.
For a taste of local life, Bang Nam Phueng Floating Market is a fresh produce market that literally floats on the river near Bangkok's Green Lung. The lush area is worth exploring even if you don't have so much time to do so.
You can't visit Bangkok without strolling down Sukhumvit Road, one of the city's most westernized places. Lined with shopping malls, hotels, bars, and restaurants, this stretch of road will make you feel like you've left the east entirely.
Winner: Bangkok
For a Week-Long Trip
If you have a full week to explore Thailand, Chiang Mai offers the perfect balance between city life and outdoor living. Chiang Mai is better for a week's trip, and has recently become a popular place for tourists and backpackers because of its exquisite natural scenery and laid-back vibe.
When you spend a week in Chiang Mai, you're bound to spend a few of your days relaxing, easing into (or out of) your trip, and experiencing the city's peaceful atmosphere. Other days will be packed with activity, with visits to Chiang Mai's busy and vibrant city center.
During a week here, I recommend you spend a day exploring the Chiang Mai Old City, taking a day trip to the Doi Inthanon National Park, and adventuring around some of Chiang Mai's most historical and beautiful temples. Two of the main temples include Wat Phra and Wat Doi Suthep.
Another great day trip worth taking is to the Huay Keaw waterfalls and gorgeous Angkaew reservoir or the Bua Tong Waterfalls. Getting out of the busy city for a break is always a treat. Of course, you'll also need plenty of time to taste the local cuisine at Chiang Mai's night markets and do some shopping along the city's high streets.
The best thing about Chiang Mai is that if you ever run out of things to do, there are plenty of spas where you can enjoy a day filled with pampering and relaxation.
Winner: Chiang Mai
Visiting Bangkok and Chiang Mai
Since both Chiang Mai and Bangkok are such different places with unique atmospheres and vibes, I highly recommend visiting both cities if you have the time and budget to do so.
Conveniently enough, the cities are well connected via road, railway, and flights. The most convenient and quickest way to travel between the cities is via plane. Multiple nonstop flights fly between Bangkok and Chiang Mai each day, with an hour and fifteen minutes flight time. Thailand has a few budget airlines which make this journey affordable, including Thai Air Asia, Thai Vietjet Air, Nok Air, and Thai Lion Air.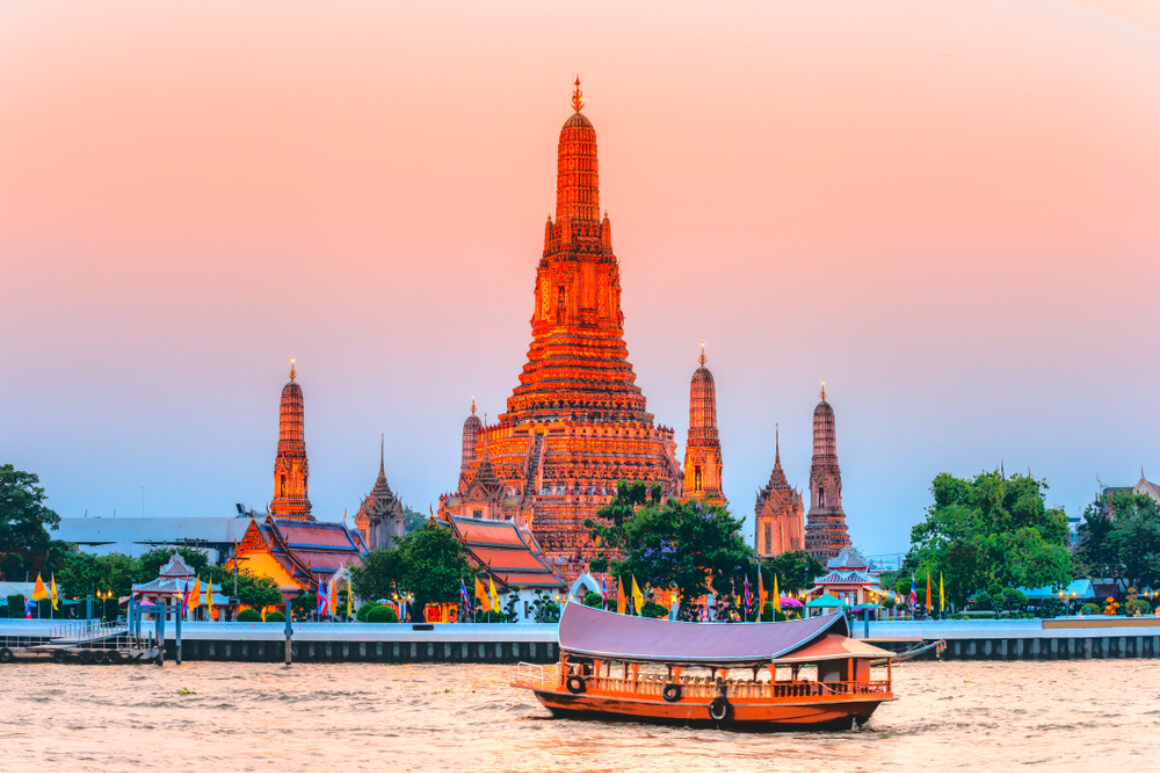 If you feel like a road trip, the drive between Bangkok and Chiang Mai will take just under nine hours along the AH2 highway. This is one of the best ways to see parts of the country you otherwise wouldn't by flying.
Alternatively, you could catch the train from one city to the other. The express option takes 12 hours, and there are two options leaving at different times of the day. The journey is relatively inexpensive and well worth the time!
Is This the Best Travel Pack EVER???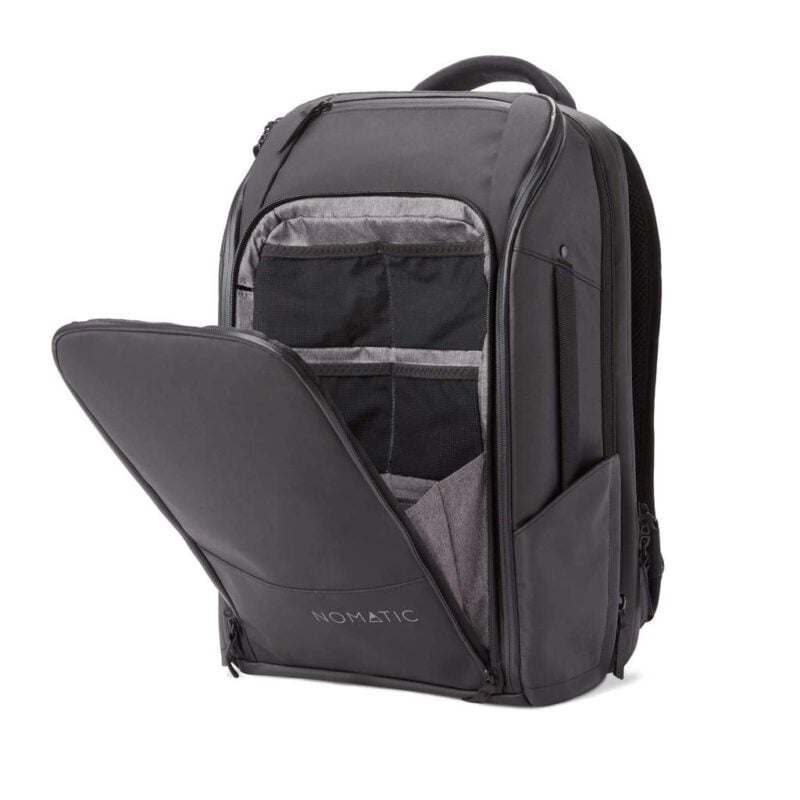 FAQs About Bangkok vs Chiang Mai
Final Thoughts
Thailand's two largest cities, Bangkok and Chiang Maim each have an abundance of attractions worth checking out. However, since these cities are so unique, deciding which destination to visit can be tricky when traveling around Thailand.
Since you'll likely be flying into and out of Bangkok, most tourists tend to spend a couple of days enjoying the city life en route elsewhere. Bangkok is a bustling metropolis ideal for those who enjoy high-end accommodation, world-class cuisine, modern architecture, and incredible art.
On the other hand, Chiang Mai is more of a low-key city with a laid-back feel. With a smaller population and location in the heart of northern Thailand's lush forests and mountains, this city is best suited for adventurous travelers, budget backpackers, and couples looking for a romantic setting.
Whether you prefer the sound of Bangkok or Chiang Mai, both are incredible cities worth visiting at some stage.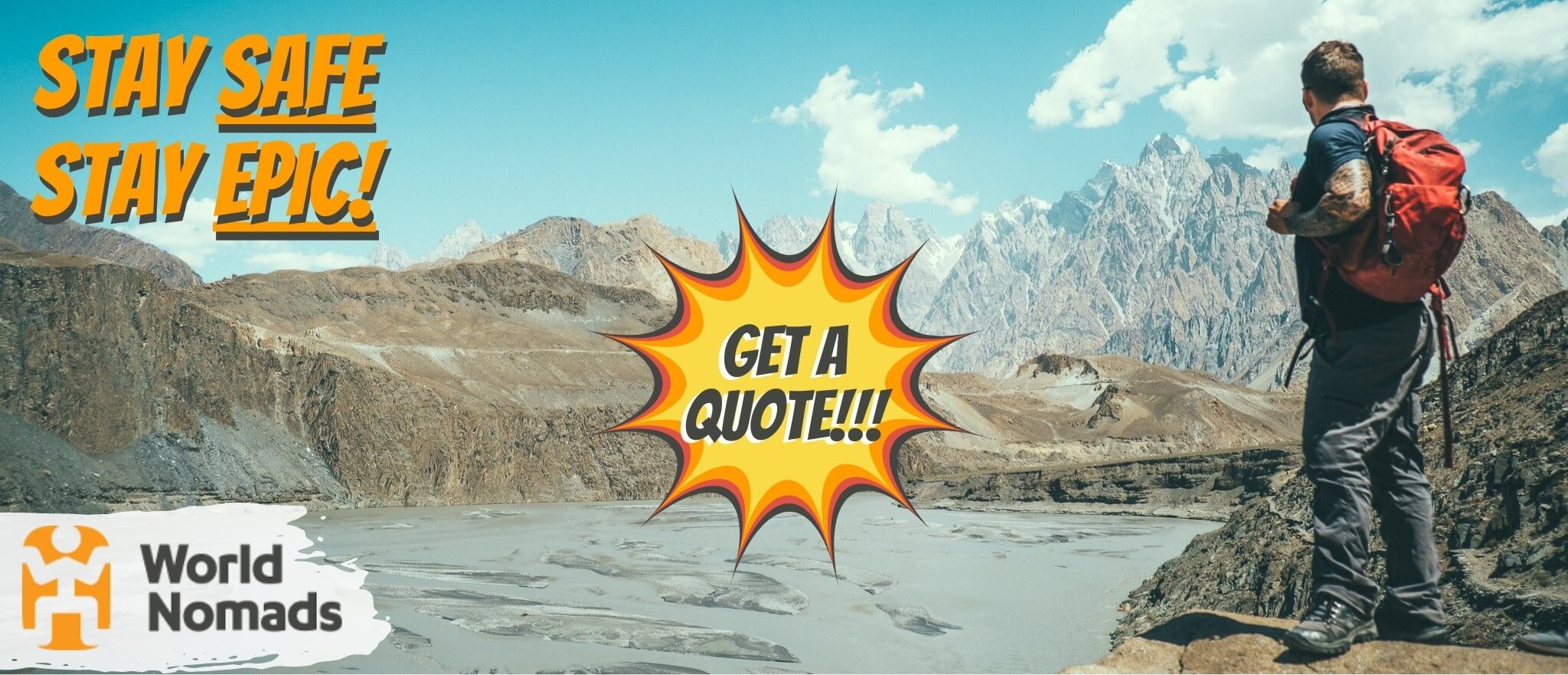 World Nomads' mission is to support and encourage travellers to explore their boundaries. They offer simple & flexible travel insurance, and safety advice to help you travel confidently.
They've been doing it since 2002 – protecting, connecting, and inspiring independent travellers just like you.
Get a quote below or read our in-depth review!
World Nomads provides travel insurance for travelers in over 100 countries. As an affiliate, we receive a fee when you get a quote from World Nomads using this link. We do not represent World Nomads. This is information only and not a recommendation to buy travel insurance.
---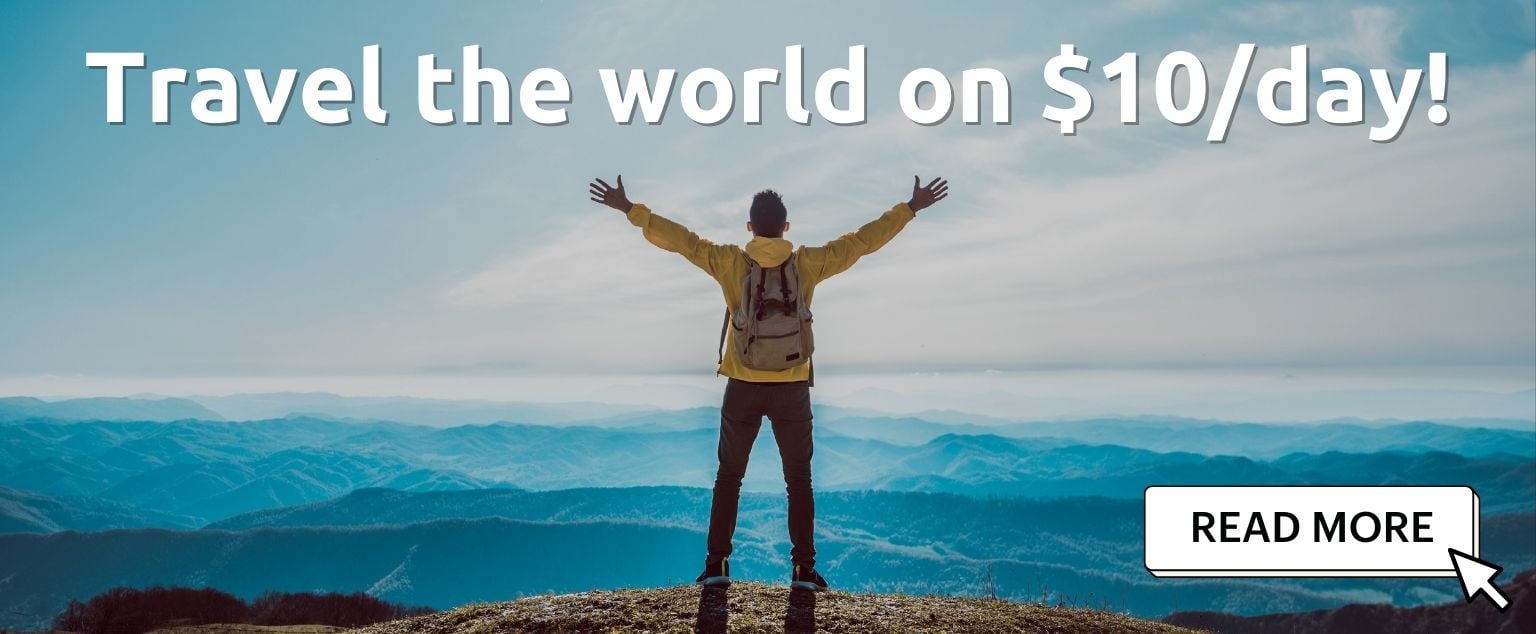 And for transparency's sake, please know that some of the links in our content are affiliate links. That means that if you book your accommodation, buy your gear, or sort your insurance through our link, we earn a small commission (at no extra cost to you). That said, we only link to the gear we trust and never recommend services we don't believe are up to scratch. Again, thank you!