To my mind camping is without a doubt one of the ultimate outdoor pursuits – there are few joys like watching the stars from the canopy of one's tent and then waking up at dawn surrounded by nature's serenity. And it turns out that I am not alone in this thinking and an estimated 60 million Americans go camping each year.
But I'll be honest, winter camping ain't my thing. Call me soft but I am not really that into hyperthermia and while there is some serious cold weather gear on the market, I prefer to keep my camping to the 3 more pleasant seasons!
Well, the good news is that Spring is upon us and it's time to get outside again and pitch up our tents. In this post, we will look at the very best places in the USA to go camping this spring. Let's begin…
The best present of all… is CONVENIENCE!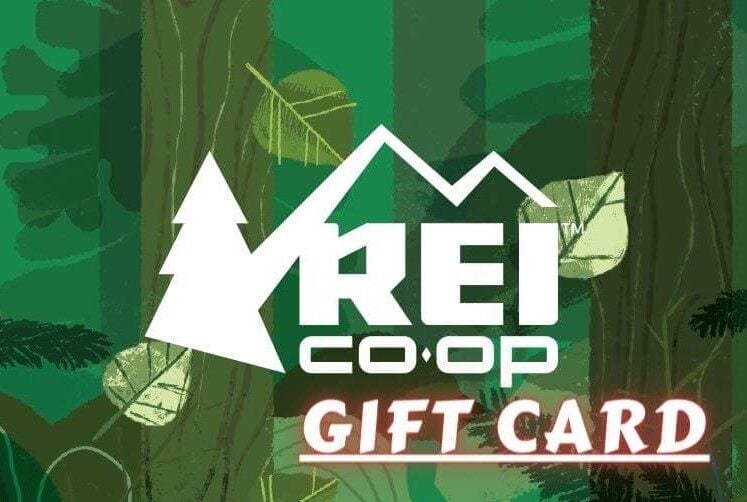 Now, you could spend a fat chunk of $$$ on the WRONG present for someone. Wrong size hiking boots, wrong fit backpack, wrong shape sleeping bag… As any adventurer will tell you, gear is a personal choice.
So give the adventurer in your life the gift of convenience: buy them an REI Co-op gift card! REI is The Broke Backpacker's retailer of choice for ALL things outdoors, and an REI gift card is the perfect present you can buy from them. And then you won't have to keep the receipt. 😉
Buy on REI!
1. Yosemite National Park, California
California's Yosemite is a truly stunning US national park that probably needs no introduction to you. While Yosemite is famous for its towering granite cliffs, sparkling waterfalls, and lush meadows, it is the spirit of Yosemite that keeps Yosemites coming back year after year.
While I personally visited in autumn, many campers swear that Spring is the best time to go camping in Yosemite. In the spring, the park comes alive with wildflowers, and visitors can enjoy hiking, rock climbing, and wildlife watching.
Check out the best hiking trails in Yosemite for some inspiration.
2. Great Smoky Mountains National Park, Tennessee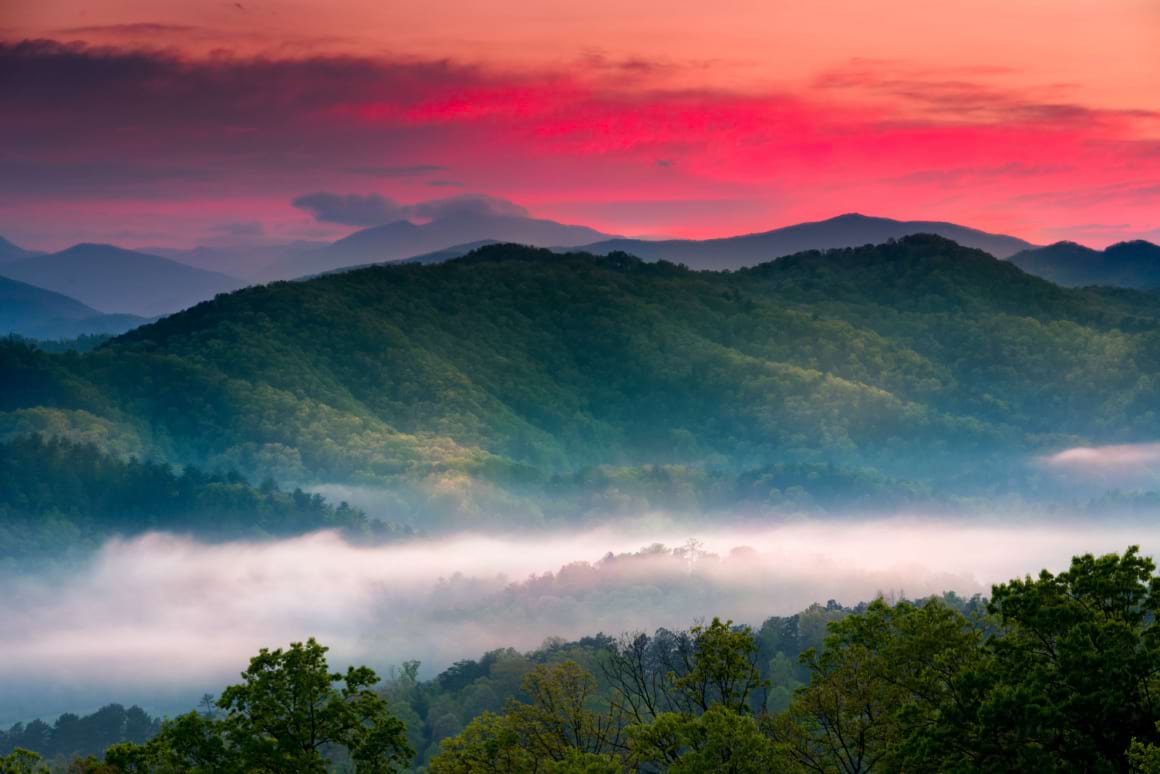 The Great Smoky Mountains National Park encompasses over 500,000 acres of lush forests, rugged mountains, and stunning waterfalls along the border between Tennessee and North Carolina. Established as a national park in 1934 (the mountains themselves are a bit older…), it is the most visited national park in the United States, attracting over 12 million visitors each year!
The park is home to a wide variety of flora and fauna species, including black bears, elk, and over 1,600 different species of wildflowers. Spring is a great time to visit, as the weather is mild and the park is less crowded than in the summer. The park is vast and campers could spend years exploring this special part of the US, thankfully there are plenty of great places to stay in the Smoky Mountains.
3. Grand Canyon National Park, Arizona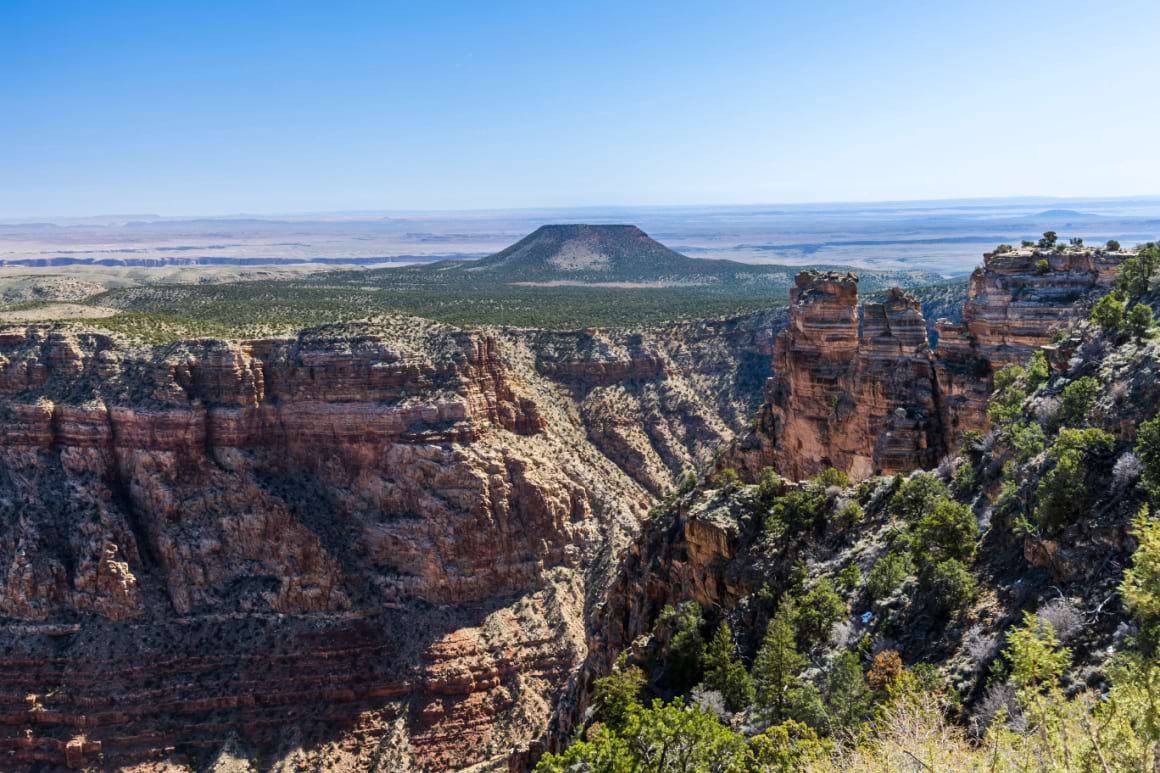 Perhaps still THE poster boy for the US, the Grand Canyon is one of the great wonders of the world. It is awe-inspiring and continues to attract visitors from all around the world by the bus load.
Camping here in the spring affords campers to take in the breathtaking scenery without the mad crowds that summer unleashes. Spring visitors can hike, bike, or even ride mules into the canyon, or if you are feeling lazy, simply take in the stunning views from the rim. Either way, you're Grand Canyon itinerary will be packed out with epic adventure!
4. Joshua Tree National Park, California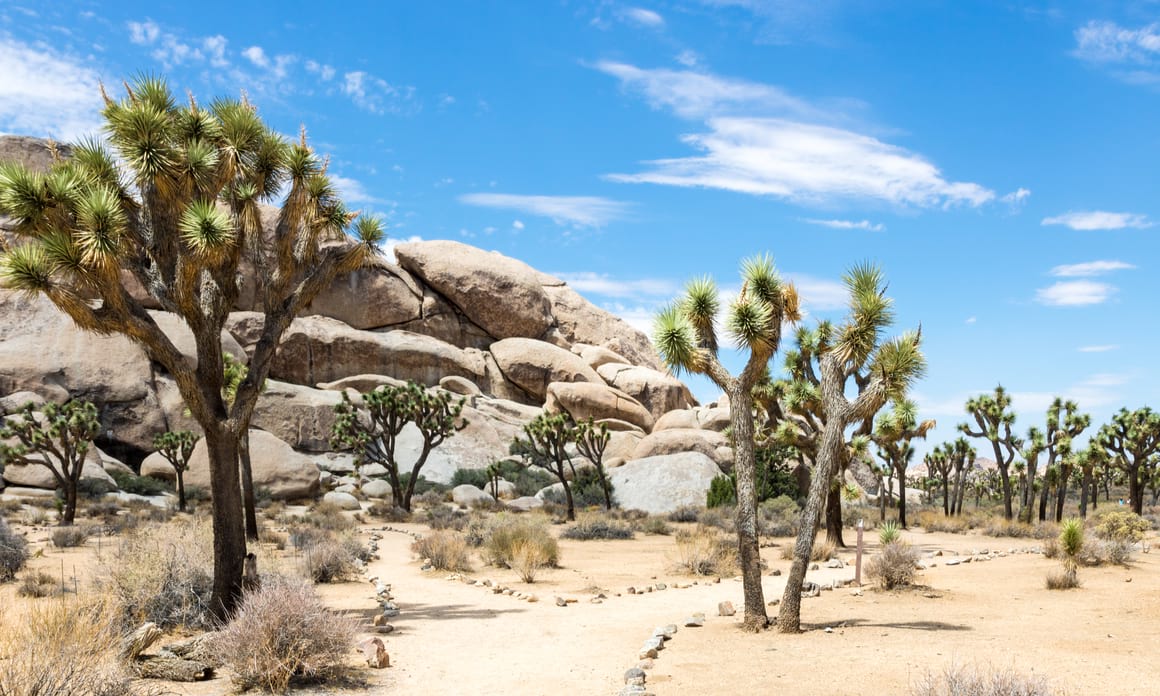 SOCal's balmy Joshua Tree National Park is a unique and profoundly otherworldly destination that is just perfect for spring camping. The park is known for its strange rock formations, desert landscapes and Joshua Trees (technically giant Yucca plants), and campers can enjoy hiking, rock climbing, or simply stargazing under the clear desert skies.
Note that even in Spring, daytime temperatures can get hot so bring plenty and plenty of water. Desert nights on the other hand can get seriously frigid so pack accordingly. There are plenty of awesome hikes in Joshua Tree to tackle if you plan properly.
5. Acadia National Park, Maine
Now over to the Eastern seaboard. Maine's Acadia is a beautiful park situated on the rugged coastline. The park is home to a series of stunning granite cliffs, pristine forests, and beautiful beaches (the springtime sea can be cold, choppy and wild).
Acadia is a picture-perfect destination for hiking, fishing, or simply being. You could turn your camping trip to Acadia into a stop as part of a New England road trip.
6. Zion National Park, Utah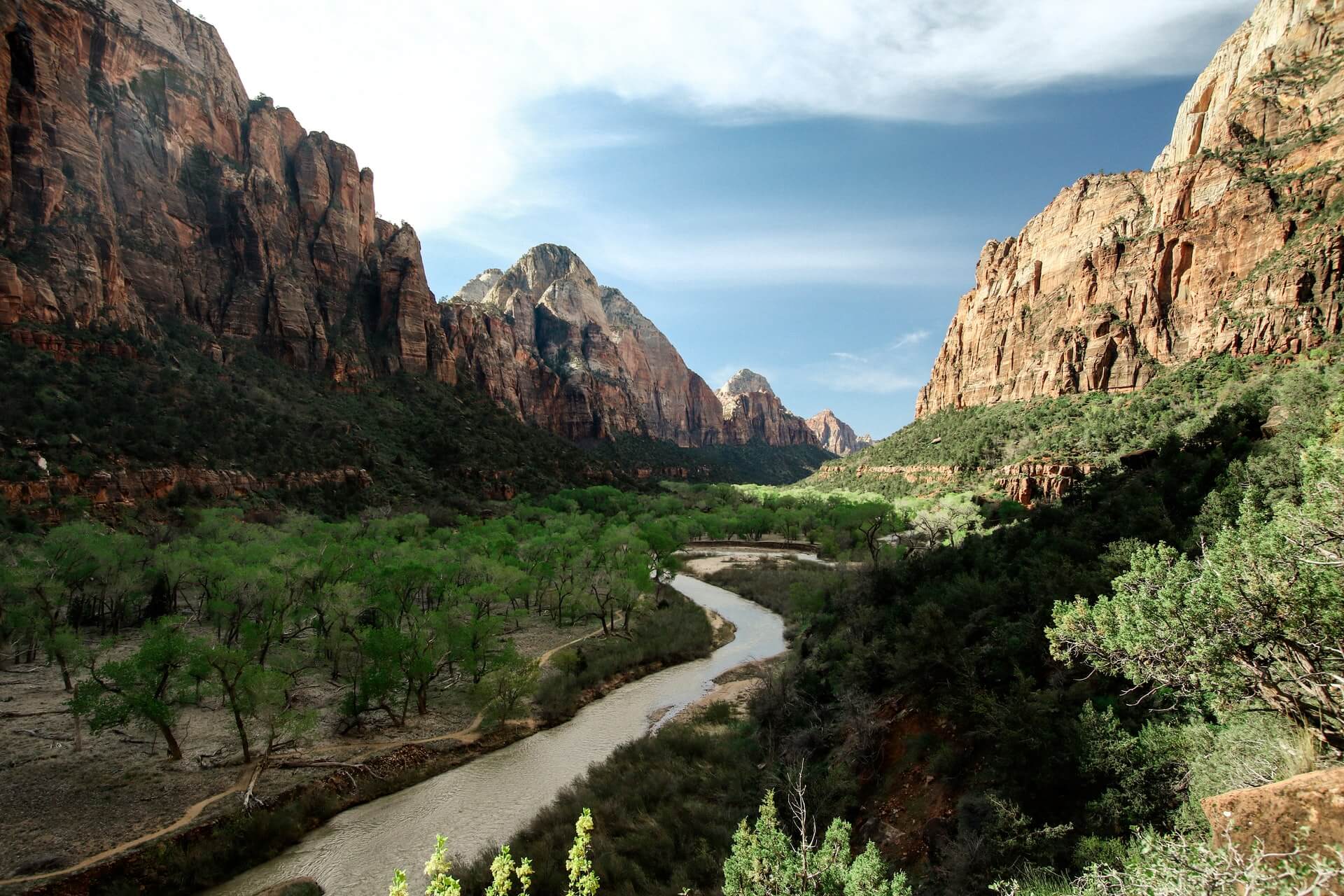 Zion National Park is located in the southwestern state of Utah and encompasses over 230 square miles of stunning canyons, soaring cliffs, and winding rivers. Zion is perhaps one of the most iconic national parks in the country and recent years have seen a real Insta-boom.
Spring is the perfect time to visit Zion as the crowds are much thinner than in summer and the daytime temperatures are perfectly pleasant. There are also plenty of different places to stay in Zion National Park too.
7. Big Bend National Park, Texas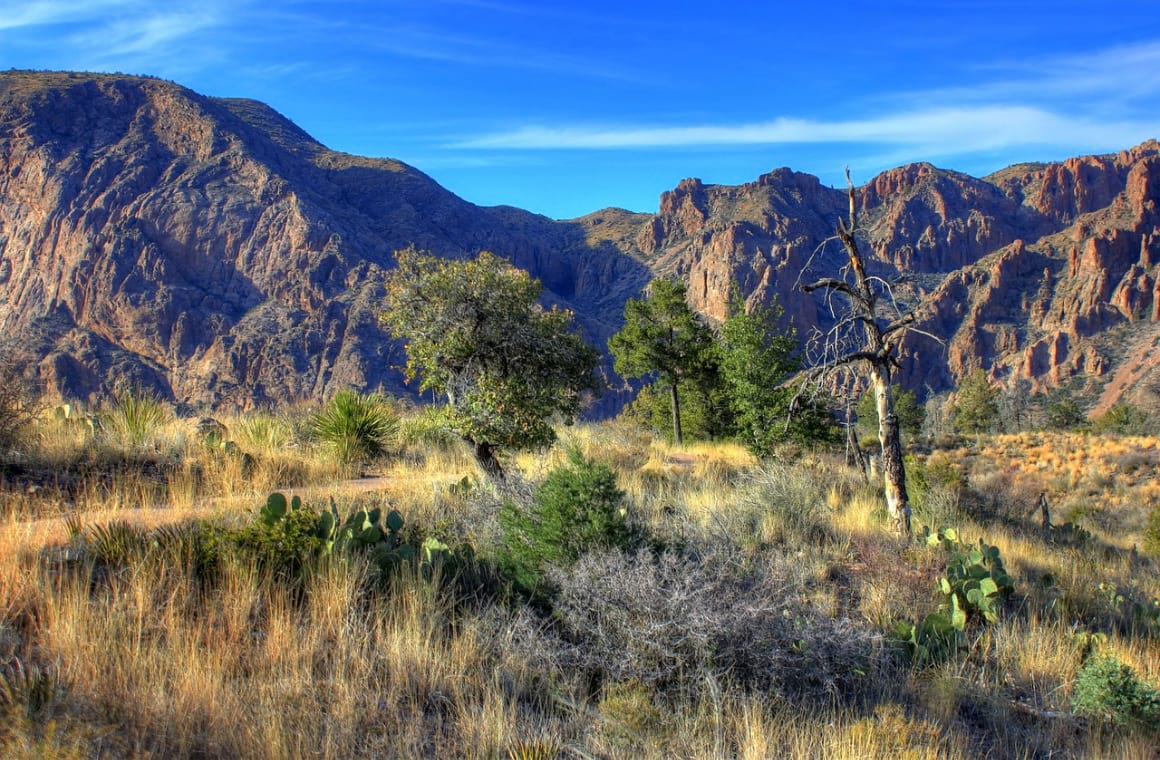 Big Bend National Park down in Texas is a true wilderness experience for those more adventurous spring campers. With its rugged mountains, sweeping vistas, and abundant wildlife Big Bend is a fantastic place to spend a day's blissful exploration.
Again, Spring is a great time to visit as the weather is mild (summer can get HOT, HOT, HOT!) and the park is notably less crowded than in the peak of summer, so you'll always find somewhere to stay in Big Bend National Park.
8. Olympic National Park, Washington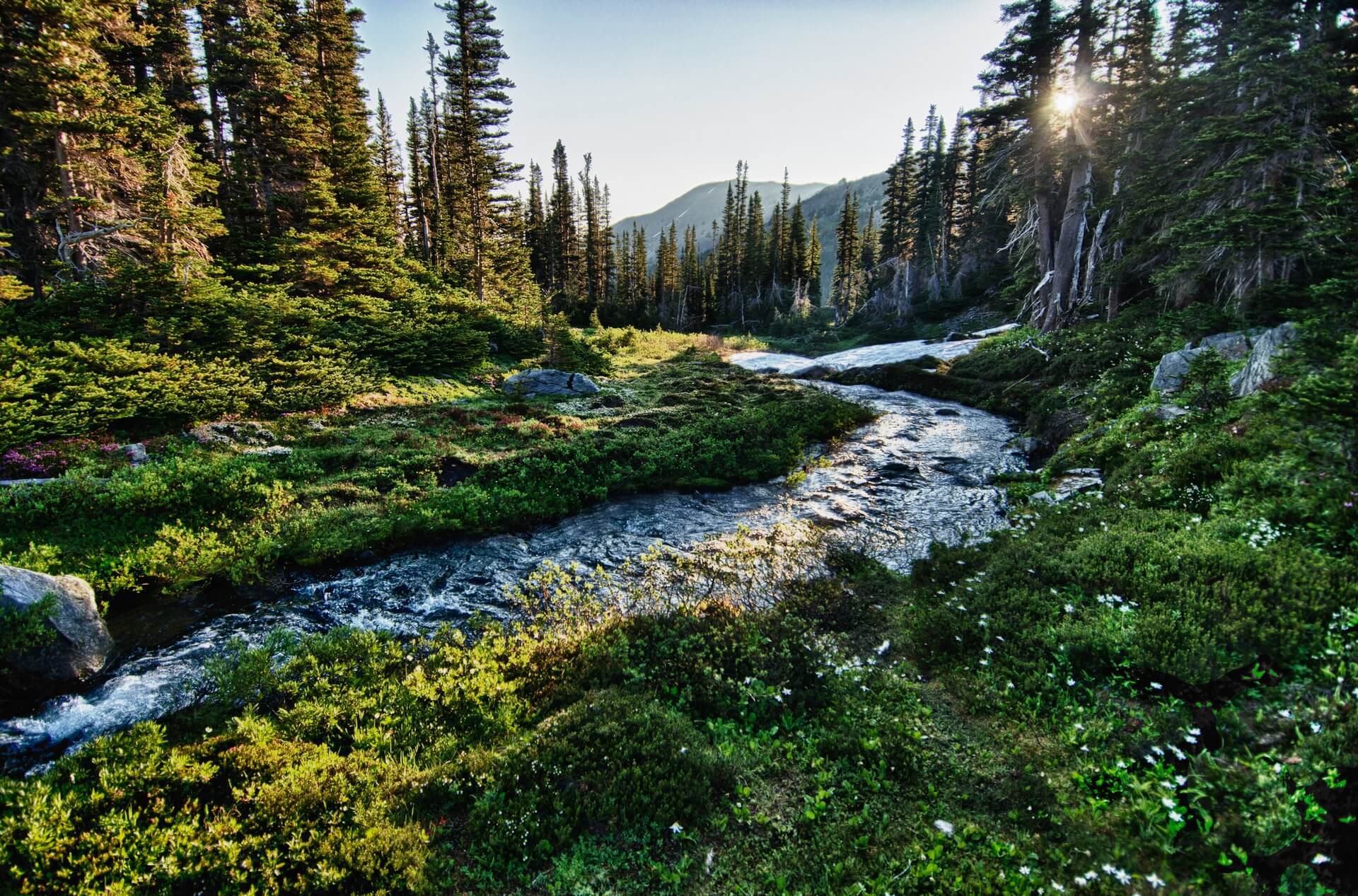 The Pacific Northwest is another one of the USA's underrated, rugged and wild points. Olympic National Park up in Washington State is home to a truly rugged stretch of coastline, old-growth forests, and towering mountains. All in all it's a perfect destination for hiking, fishing, or simply enjoying the natural beauty of the area.
Up so far north, Spring can still be cool and nighttime can get possibly frigid. Still, with the right gear, you will be just fine and have yourself an unforgettable camping experience at one of the awesome places to stay in Olympic National Park.
9. Rocky Mountain National Park, Colorado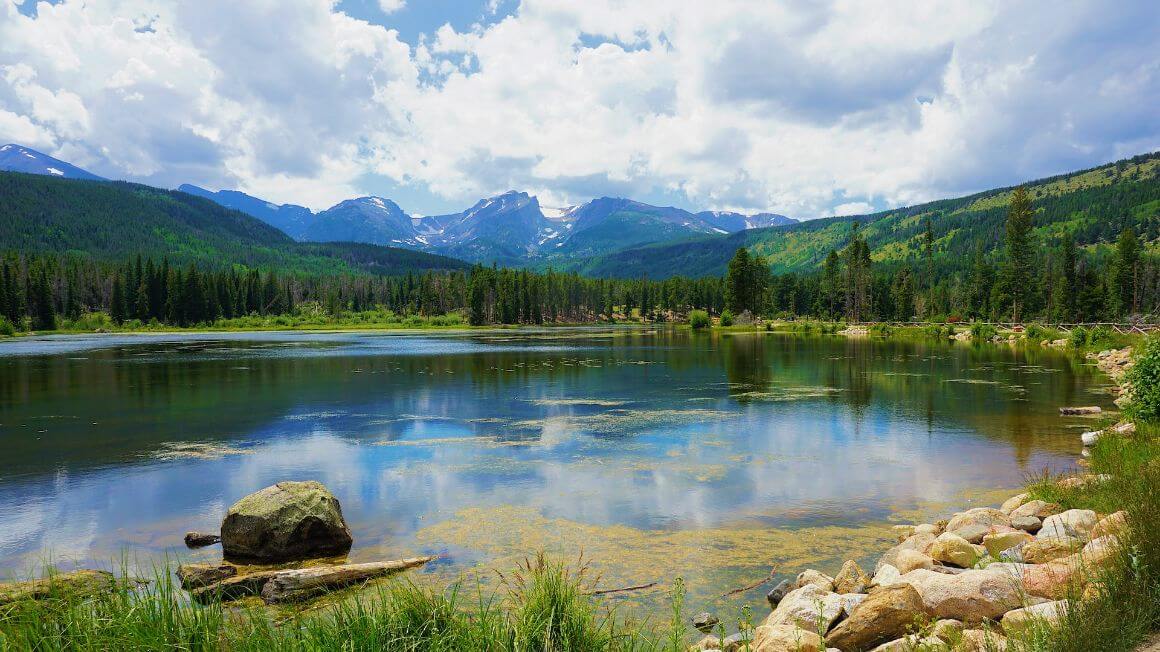 The Rocky Mountains themselves loom large in American folklore and Rocky Mountain national park is a beautiful spot that is perfect for some spring camping. The park is home to soaring peaks (some of the States' best), crystal-clear-cool lakes, and of course, abundant wildlife that will keep naturists well amused.
Colorado is a dream destination for outdoor enthusiasts and there is no shortage of places to camp, hike, bike and climb. You also won't need to worry about where to stay in The Rocky Mountains either as there's a great range of accommodation options available for any kind of trip.
10. Shenandoah National Park, Virginia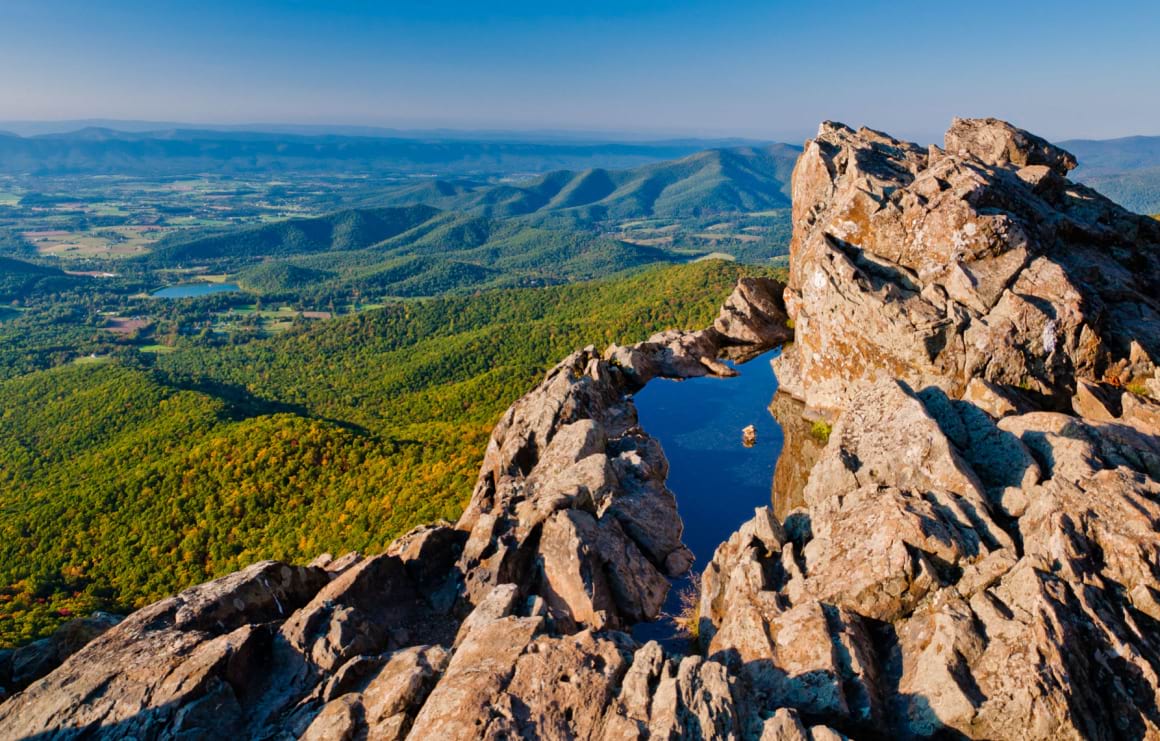 Beautiful Shenandoah Park encompasses more than 200,000 acres of forested mountains, rolling hills, and winding rivers. In fact, there are some awesome hiking trails in Shenandoah National Park and in spring they'll be less crowded.
The park is named after the picturesque Shenandoah Valley, which runs right through the heart of the park and offers stunning vistas of the surrounding mountains. The park is also home to the Blue Ridge Mountains, which are part of the larger Appalachian Mountain range which offers some of the best hiking in all of North America. There's also some great camping in Shenandoah Valley too.
What Gear Should I Bring Camping This Spring?
The success of a camping trip depends not only on choosing the right place to go, but also on having the right gear. Failure to prepare properly can result in cold nights, wet feet and hungry bellies. While Spring is one of the kinder seasons for campers, packing is still vitally important.
These are the essential pieces of gear to bring camping this Spring.
Camping and Hiking Backpack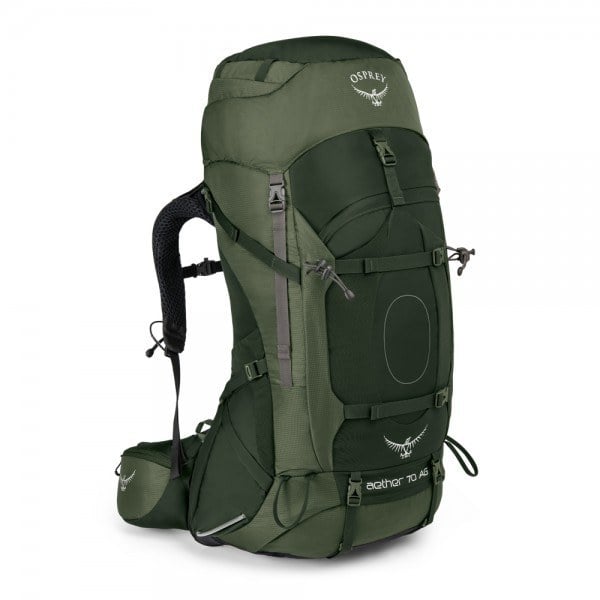 Every great camping trip starts with a great backpack. Wherever you are going camping and whatever kind of trip you are going on needs a backpack.
If you are doing some thru-hiking and need to carry a lot of gear, then check out the 65-litre Osprey Aether or Ariel. It packs loads of storage space, and is fairly light, weather resistant and comfortable to carry.
Tent and Sleeping Gear
The next item on your camping checklist should be a good, reliable tent. In Spring, you will need a '3 season tent' and if you are going to carry it long distances, make it a light or even ultralight one.
In terms of sleeping gear, I suggest a 30F sleeping bag like the NEMO Disco and an inflatable camping pillow. You could also bring a sleeping pad or matt but that's down to preference.
Camp Kitchen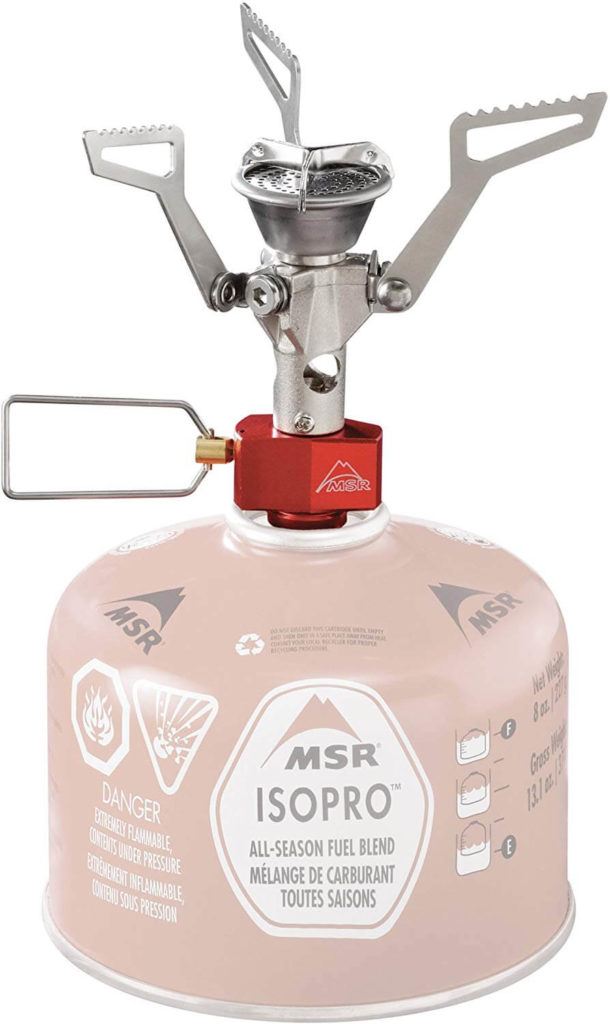 Yum, food. Cooking and eating are essential parts of life and of camping. To ensure you don't starve to death, maybe pick up a portable stove (the MSR Pocket Rocket), fuel, cookware, utensils and some food to cook unless you fancy trying to hunt down a raccoon for supper.
If you don't fancy bridging cooking gear, then at least bring plenty of cold snacks or perhaps camp somewhere that has Uber Eats coverage…
Lighting and Fire
It can get dark, very dark, very quickly out in the wilderness (there are no street lights in the forest!). Therefore it's crucial to bring a good, reliable lighting source. I swear by the LED, USB chargeable headlamp range from PETZL although Black Diamond also makes some great headlamps.
Footwear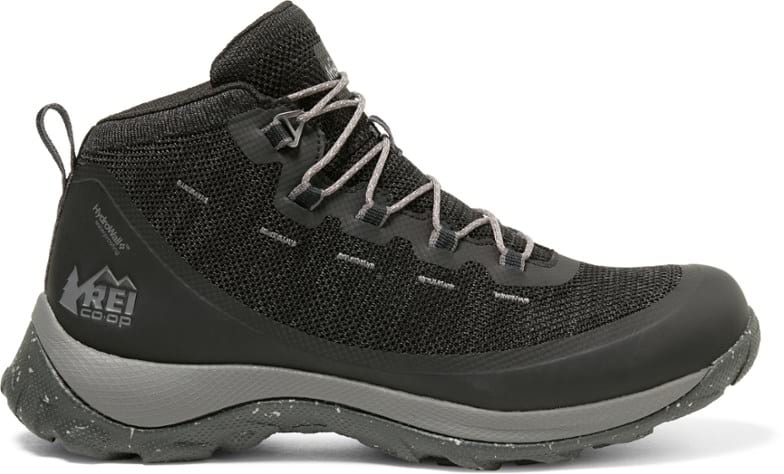 To be fair, you don't always need specialist footwear to go camping – for example, if you are driving to a campsite then sneakers are fine. However, if you are doing some backcountry camping or even planning to do some day hikes from your urban campsite then walking boots are a must.
These days, I use walking boots from REI Co-op as they offer high performance on a budget.
Final Thoughts
Well, after writing that I am truly psyched to get out ASAP! The American outdoors are some of the most vast, varied and gorgeous on earth and the best way to experience them is to pitch up a tent and get beneath the stars. On this list you've got access to some of America's best hikes, so what are you waiting for?!
Just remember that wherever you decide to go, take the time to ensure you have the right gear and if you need to get anything, then visit REI who will have everything you could ever need.
---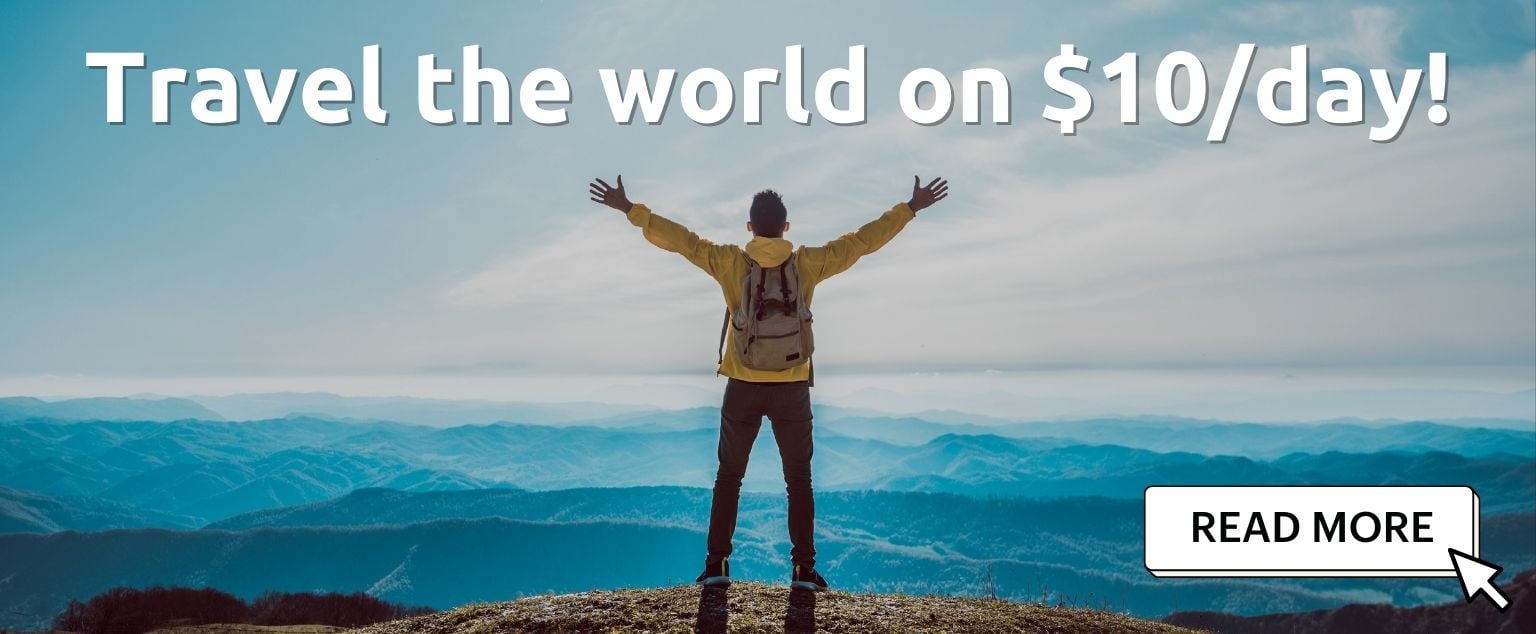 And for transparency's sake, please know that some of the links in our content are affiliate links. That means that if you book your accommodation, buy your gear, or sort your insurance through our link, we earn a small commission (at no extra cost to you). That said, we only link to the gear we trust and never recommend services we don't believe are up to scratch. Again, thank you!